EDC seems like ages ago now… cos i've been doing SO MUCH every day for the past 2 weeks!
The plan was to fly to London to meet Yishyene, then we both fly to the States for 12 days where we'd attend EDC for 3 days, have one day to recover (it took us 2 days in the end), head off in a rented convertible for Zion National Park and the Grand Canyon for the next 7 days before staying in Vegas for one last night (we ended up staying 2 nights cos we missed our flight :p) and then fly back to London.
We had a really AWESOME trip and it's the longest time i've spent in the States (tho my third time there). I never felt it was a place at the top of my priority list to visit… especially since it's so far away too. But having been there and seen what a spectacular place it is and heard about even cooler stuff to do there; it's cemented my desire to return for a longer period of time to carry out a proper exploration (especially LA and San Francisco and all the places in between)!
Just before Ramadan started, I flew to London via Malaysia Airlines, had one night there and then caught a Virgin Atlantic flight from London-Las Vegas with Y. We both worked till the wee hours of the morn before meeting at Gatwick at 9:30am. I felt like a dead person cos only got like 3 hours sleep but was READY to start my hols proper!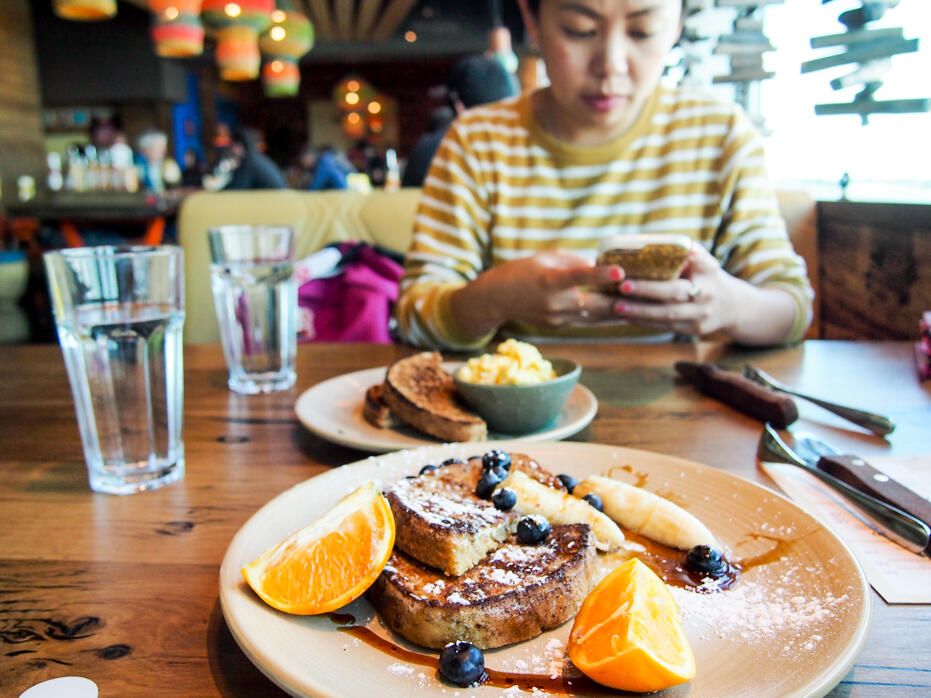 While queuing up to buy breakfast at Nando's, the guy standing in front of me had the tag sticking out of his dress so i helped him tuck it back in. He was obviously the groom-to-be heading to Vegas with his bunch of friends prepared to torture him. He looked a bit odd wearing a spaghetti strap dress over his jeans but he declared he was 'trying to hold on to his last bit of decency'.
His friend to me: Do you think he should take his pants off?
Me: *looks him up and down* Oh, most definitely. He said he needs his pockets to put his things so i reckon you guys should get him a handbag.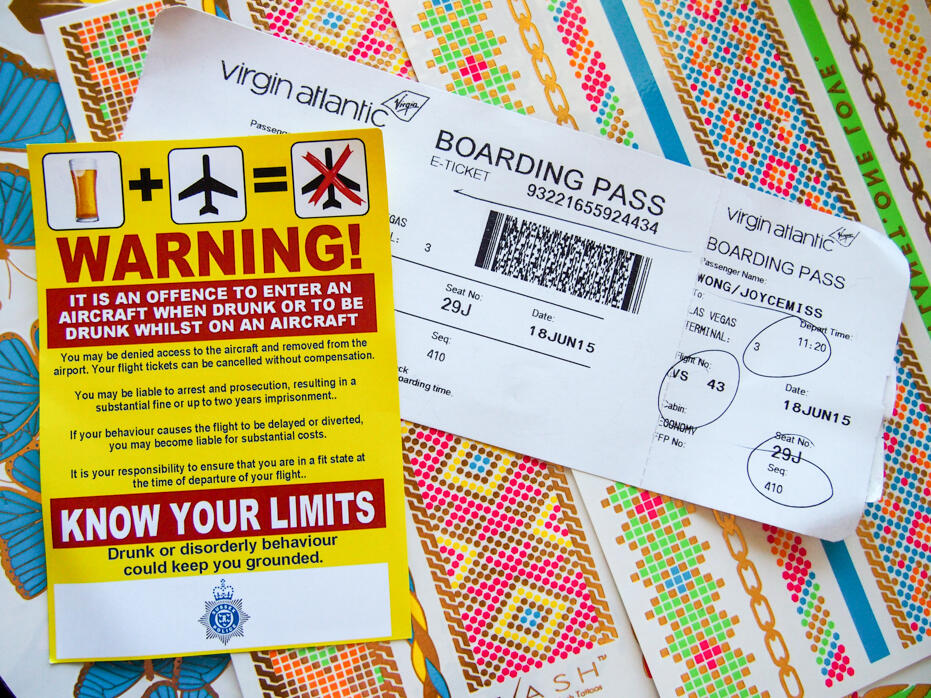 I was thinking how i'd never seen a flyer like that been given out for a flight before… but oh my god, i'd never experienced a flight like the one i got on then. EDC is the biggest dance festival in the States and draws a crowd of 180,000+ people; some who make their way from as far as London (it's a 10-hour flight from London-Las Vegas) and most of the people on the flight were filled with groups of guys and girls going for their hen/stag night or EDC, or BOTH.
It was utter chaos.
It was like a party bus! Some ppl were getting really rowdy after some drinks, and started walking around trying to pick each other up, and they were so noisy! It was like a bar in the sky. Some loud girls (presumably from Essex) were trying to chat up the guys in front of us, and they were practically shrieking in excitement that Y and i decided to escape our own seats to stand by the stairs for awhile to get some peace and quiet. In the end the flight manager had to cease serving alcohol half way through the flight and make everyone sit down with the seatbelt sign on.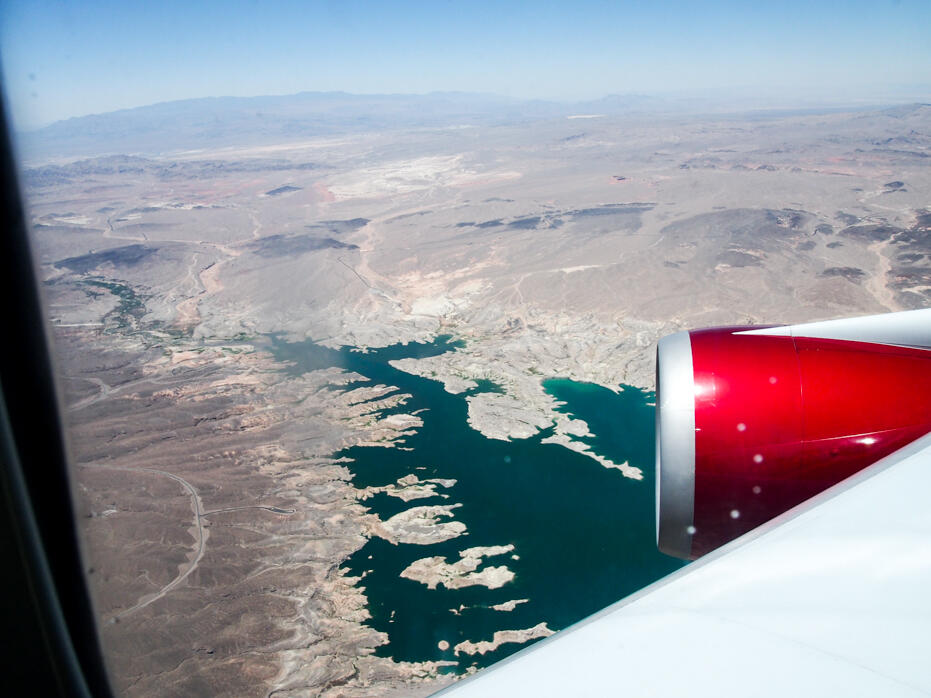 Flying over some gigantic lake in the US
When Y and i walked out of the airport, the heat 'hit us like a wall' according to her.
I've never experienced heat like i did in Nevada… oh wait, it was pretty damn hot in Utah as well (that story will come in a following post!)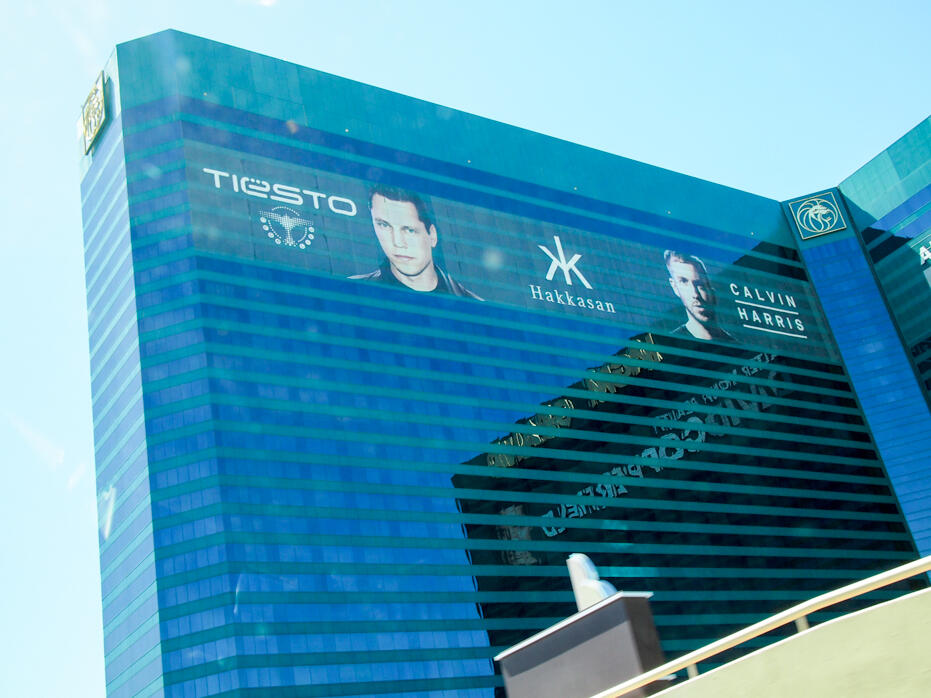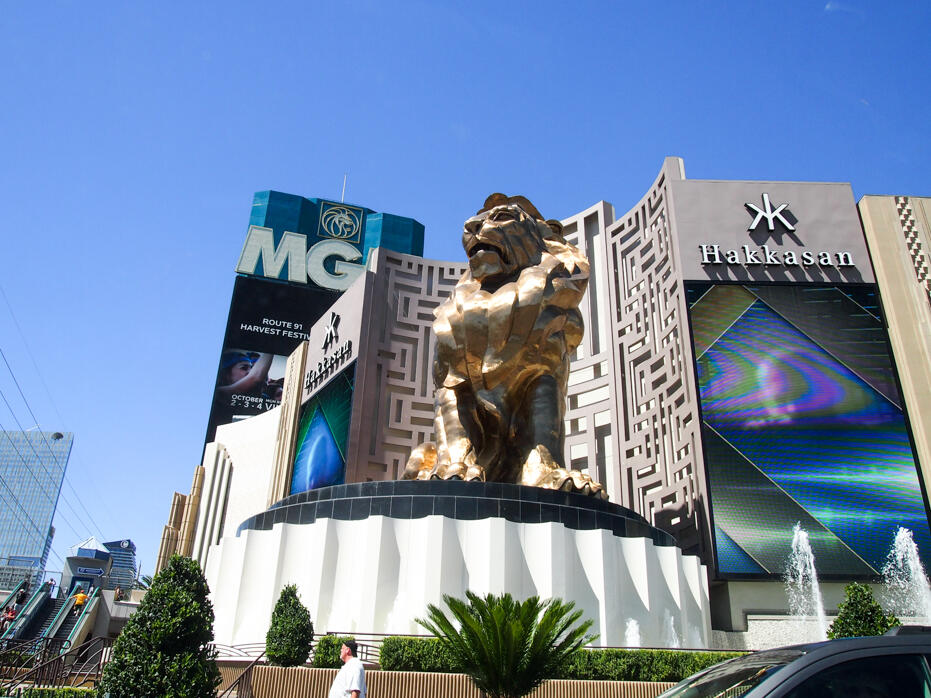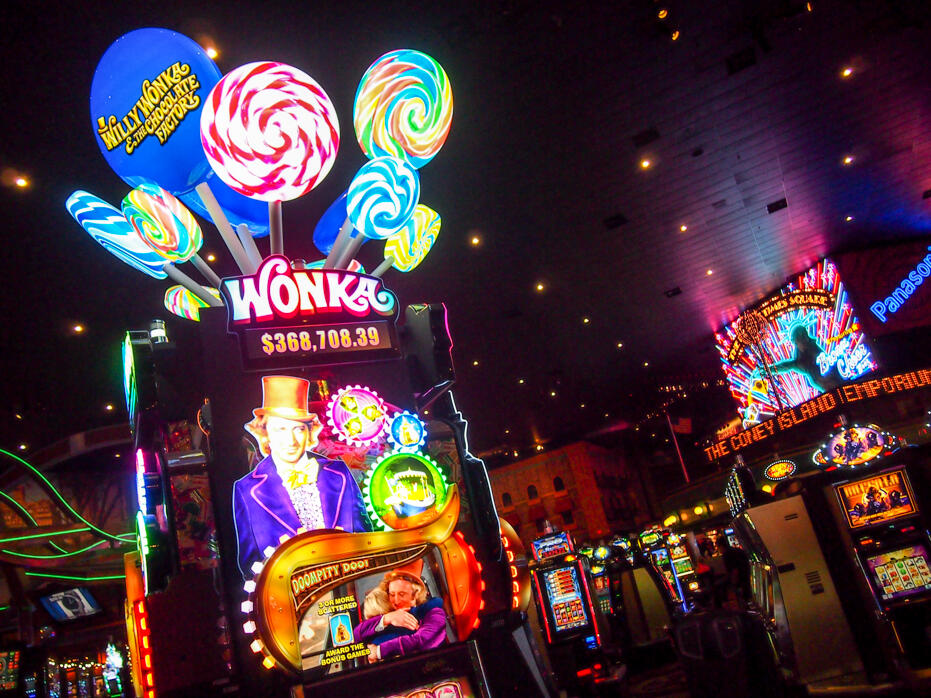 Willy Wonka game in our hotel's casino
Y and i stayed at the New York New York Hotel, where she'd scored us a free 4-night stay along with our flights via a dance competition she won 😀 We crashed for a few hours and woke up to go out to eat at some weird time like 2AM… It didn't matter anyway, it's Vegas! Plus i was already sleeping erratically from two 10-12 hour flights and work patterns, i've just learnt to sleep whenever i can :p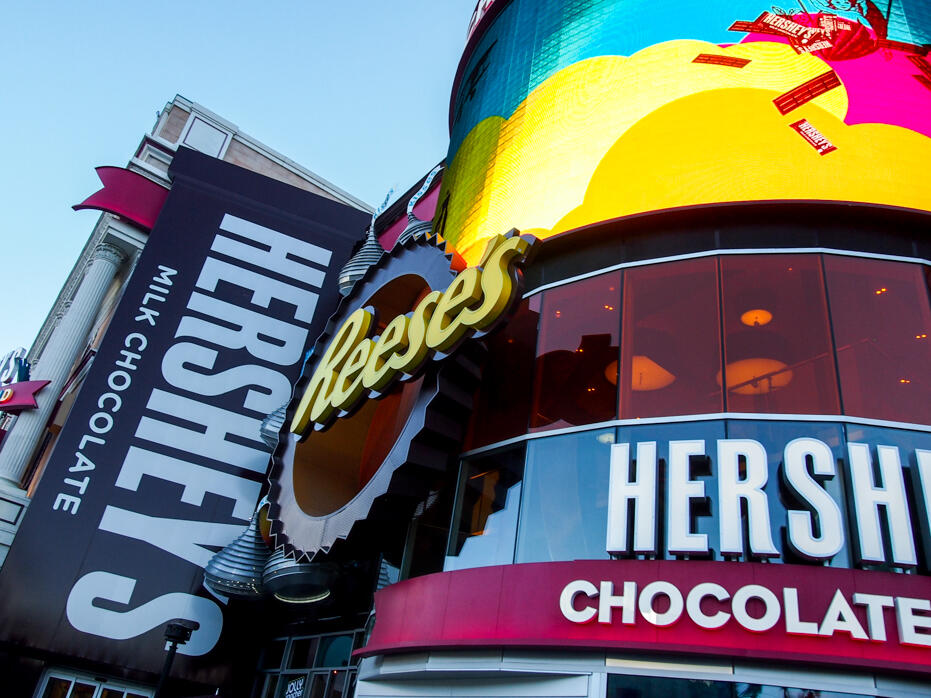 The next afternoon we braved the heat outside for a little stroll (we didn't get much further down the street before retreating to the comfort of the hotel's AC)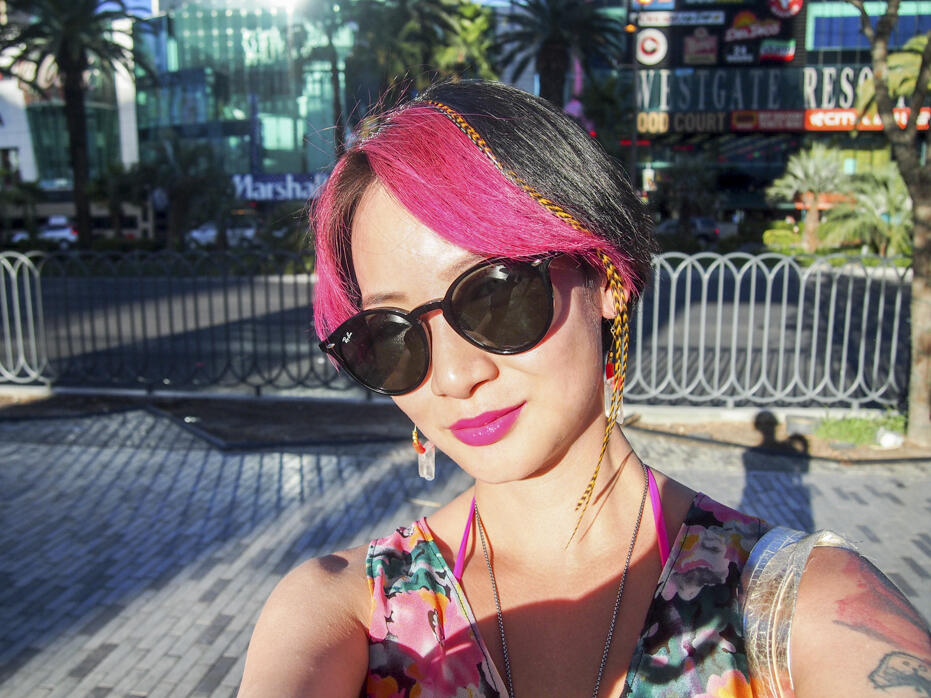 I'm part of Ray-Ban's #Campaign4Change , check out their hashtag on IG or *click on this link*
My sunnies are from Ray-Ban and earrings from SSEK Jewelry. Lipstick in Sheer Anarchy from Urban Decay.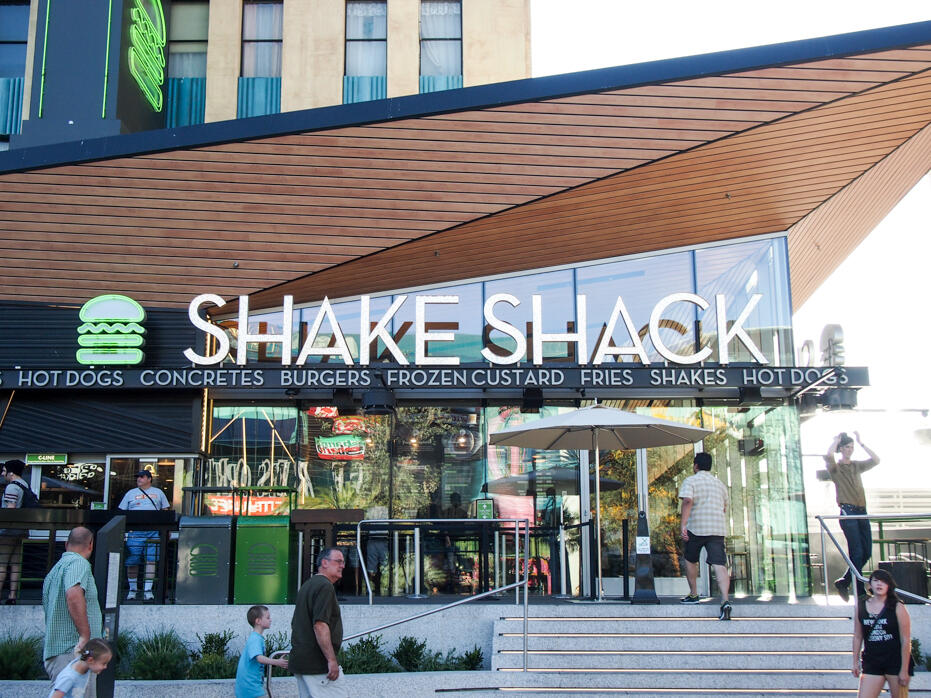 There was a Shake Shack right below our hotel which made for a convenient quick meal before getting ready for EDC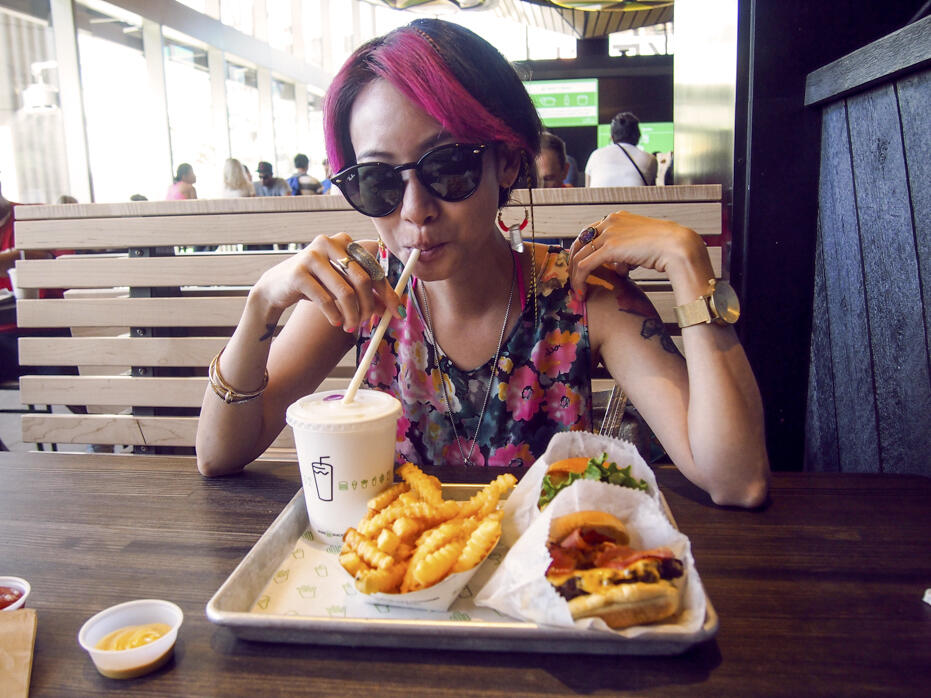 Those crinkle cut fries and peanut butter milkshake was sure as hell satisfying XD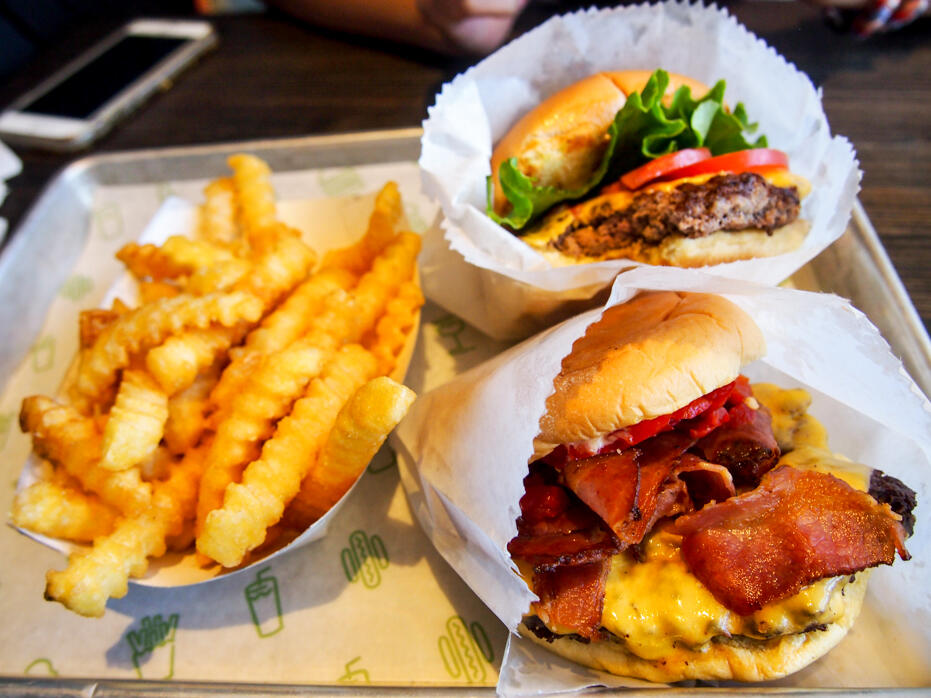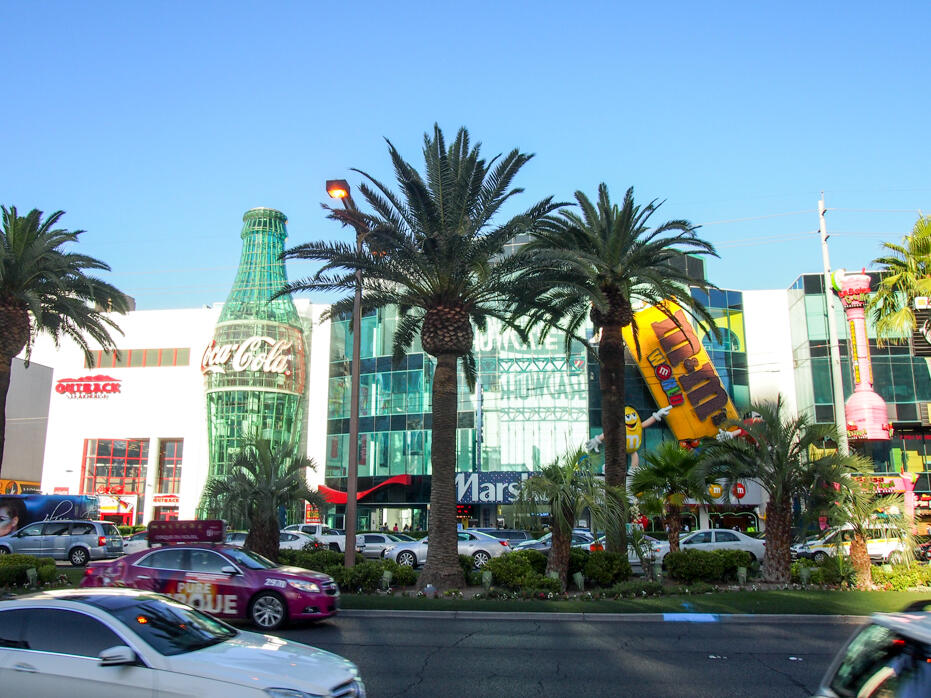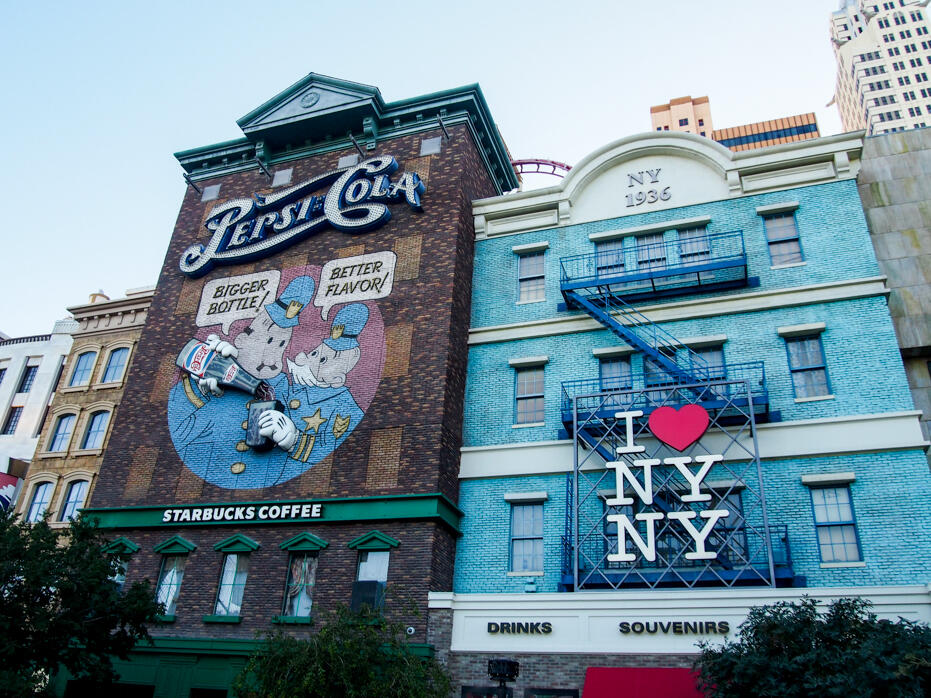 Saw Olaf and gave him a dollar to get a picture. But Olaf gave me a little squeeze which has slightly dented my Frozen dream. Did Olaf just feel me up??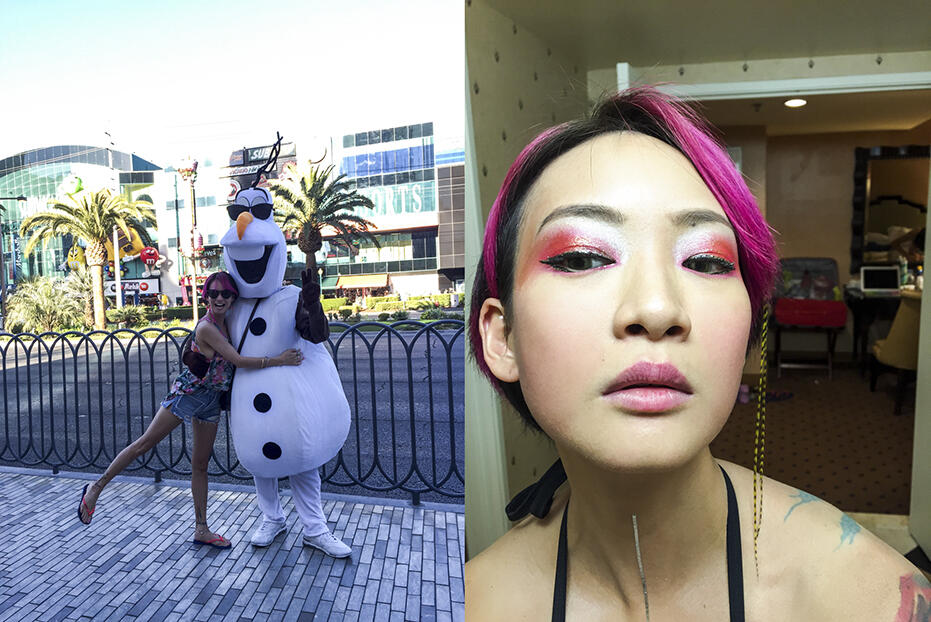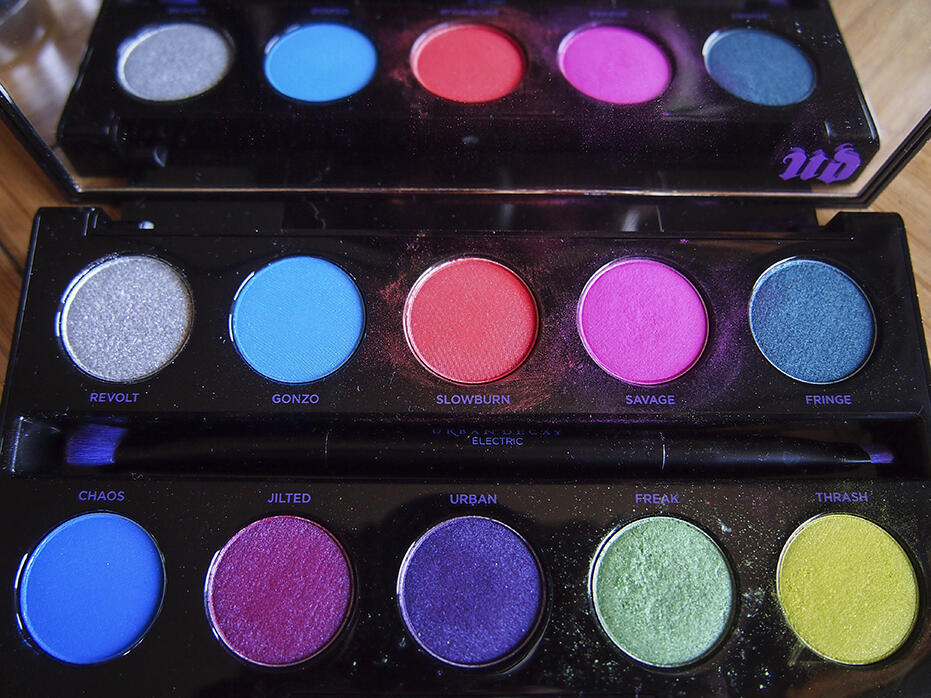 I broke open my Urban Decay Electric Presssed Pigment Palette for the first time and it was so PERFECT for the festival. I love each and every colour and am so glad i took note of it after spotting a make up artist use it for the first time at a shoot one day! Thanks Sabrina of UD for layaning my request for it! <3 Major hearts.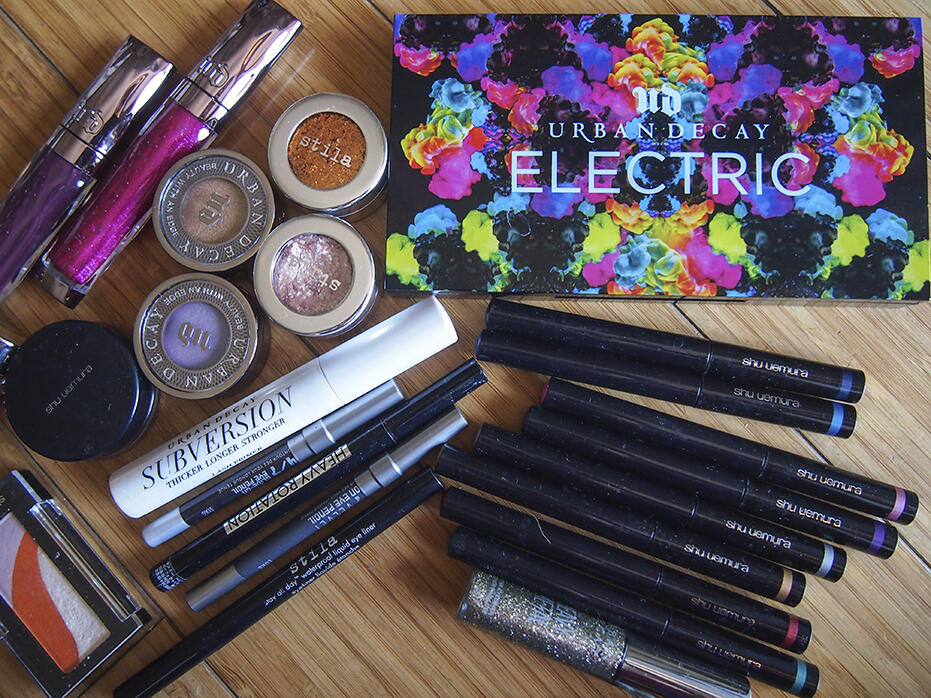 My festival make up typically consists of using:
– Shu Uemura eyeshadow base and eyebrow pencil
– 2 shadows from the UD Electric palette
– topped up by a glittery one from Stila
– lined my eyes with Stila eyeliner + UD glitter liner, or 2x Shu Uemura metal:ink liquid eye liners
– did eyelashes with UD Subversion and Givenchy mascara

Zorro introduced Y to Cindy, whom she'd gone to EDC with the year before. And Cindy got us to meet up with her, Bayo, Z and Johnson. They readily accepted Y and i into their group throughout the festival weekend, making sure we were always okay, took care of us… they were amazing! They were even nice enough to make sure we got a ride with them to and from the festival for all 3 days. We started partying in the car on the way there which helped distract us from the INSANE traffic jam from all of these cars making their way to EDC at 9pm. (The last time i remember going through such a jam for a rave was for Zoukout Singapore circa 2004…)
Because there were 6 of us cramped illegally into the car (thanks for putting up with an extra two bodies guys… <3 we took turns getting out of the car to stand by the side of the road in the heat since it was a total standstill. Z and i even had time to pop into a store to get beer and food. But of course… the minute we decide to go buy something is when the traffic moves and we had to walk further down to catch up  🙄
When we finally reached the festival grounds, i think it was around midnight. And Y and i didn't have our tix yet cos EDC doesn't mail tickets out of the US so we had to go collect them, which had a queue too! Ahhh i felt so bad our newfound friends had to wait even LONGER for us. Man.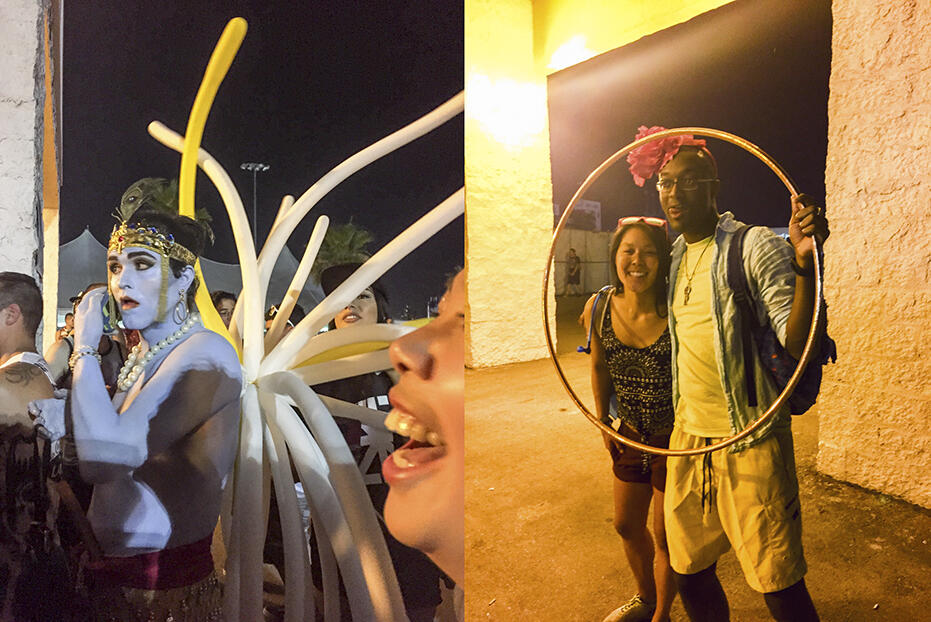 Pix while in queue. Z pulled some gangster move and paid someone to cut queue two people from the front. Now i know how to do it in the future XD
On right is Cindy and Bayo. I had a great geek-out convo with Bayo about nanobots, genetic coding and Michio Kaku. Oh yes he took a liking to my headband and hoop.
When we finally got our tix and skipped into the festival, the guys turned to us and said, "Are you ready?"
And we were like YEAHHHHHHH
Then i saw the view. It was spectacular. It was like no rave i'd ever witnessed.
My phone doesn't do it justice so i have to show you what it looks like, for real.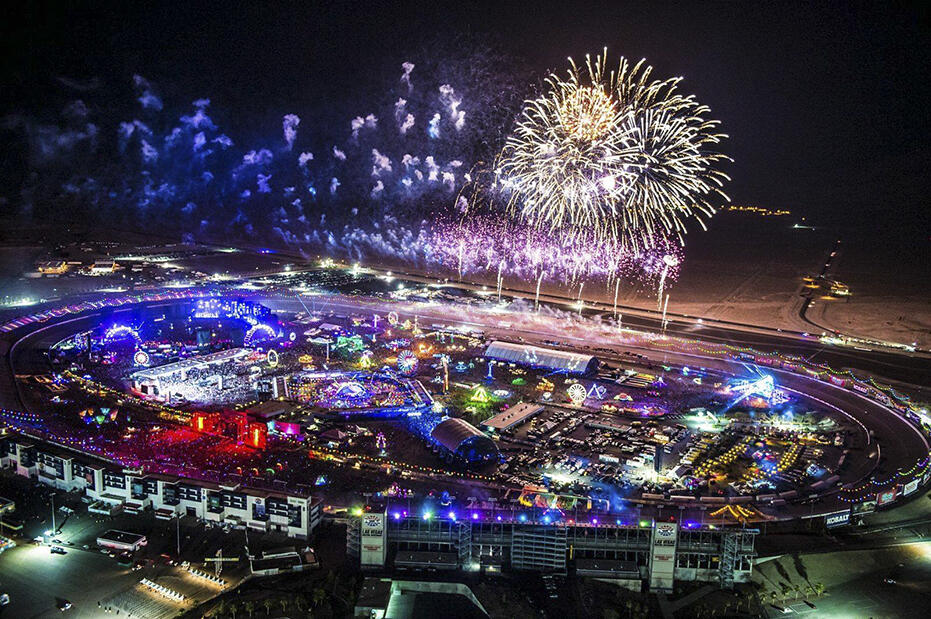 [pic source]
A whole scenery of colourful blinking lights just spread out from left to right and i was like, "Wow……….."
EDC is the SICKEST SET UP i've seen in my life thus far!
There were so many rides, and lit playgrounds every way i looked.
Fireworks were perpetually being set off, like it was nothing!
I had a constant firework orgasm the whole weekend. (I LOVE FIREWORKS!!!)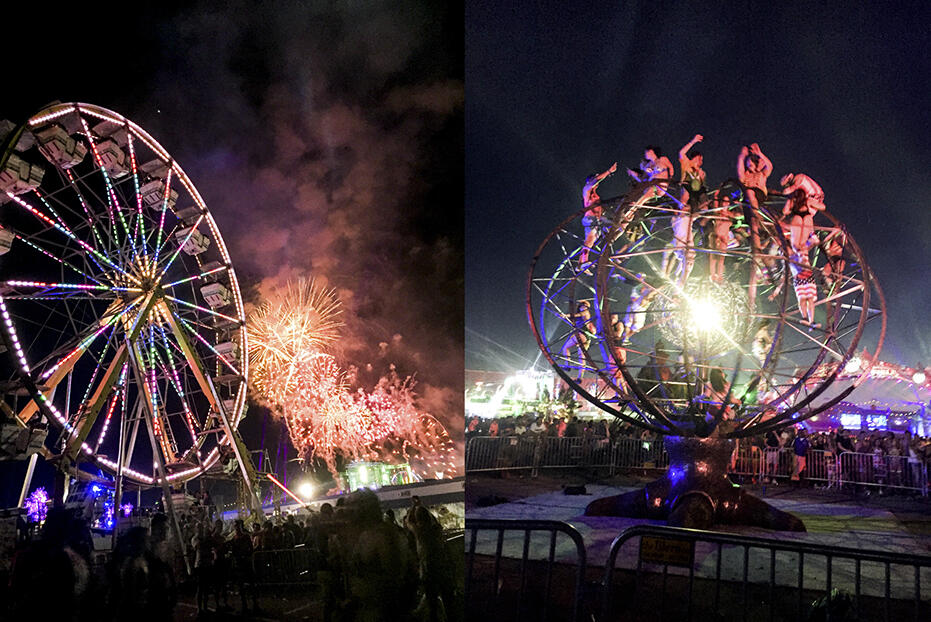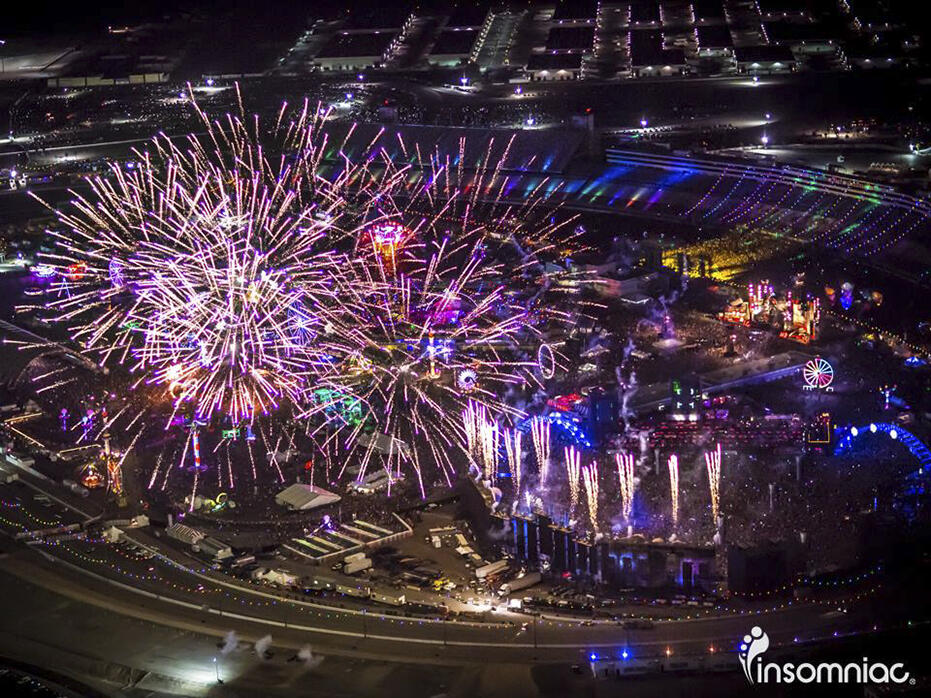 [pic source]
The line up: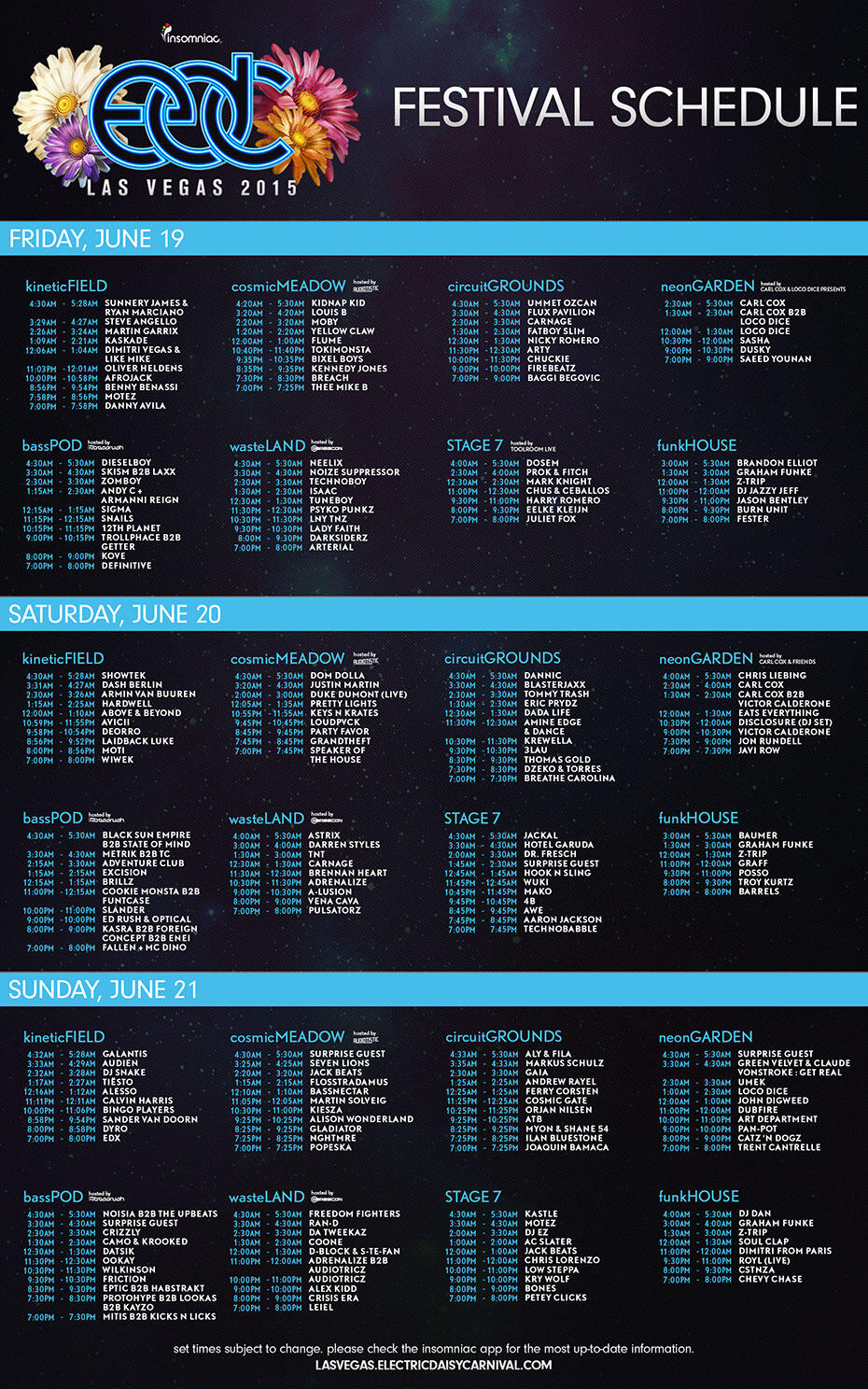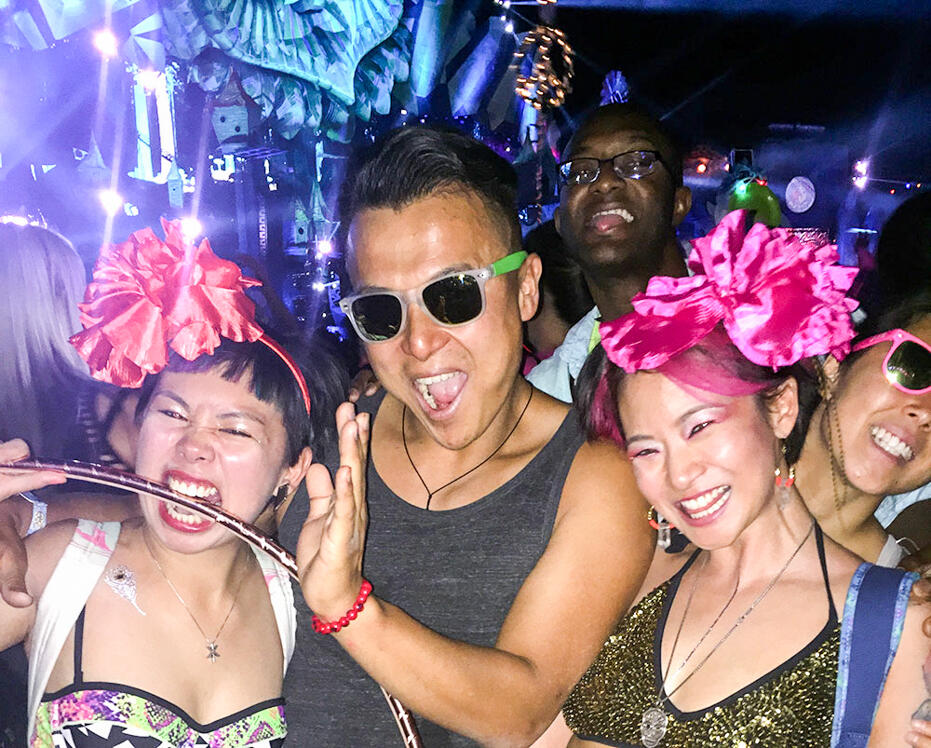 Yishyene, Z, Bayo at the back, me, and Cindy. Johnson hates having his pix taken so he's not in any here.
I didn't know Goldie my hoop was that tasty…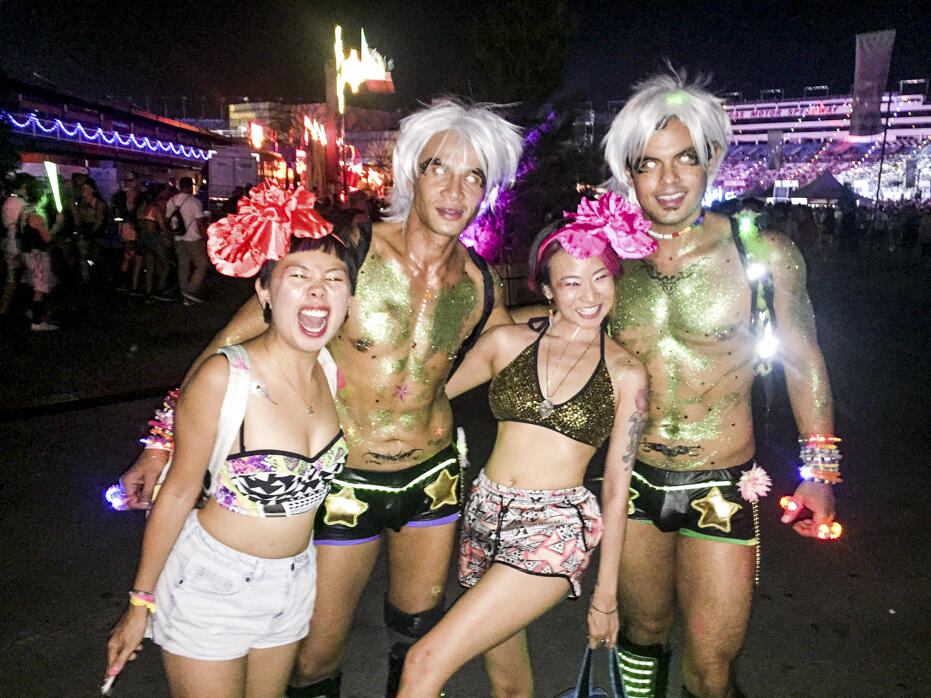 Some random guys showing us how sparkle is properly done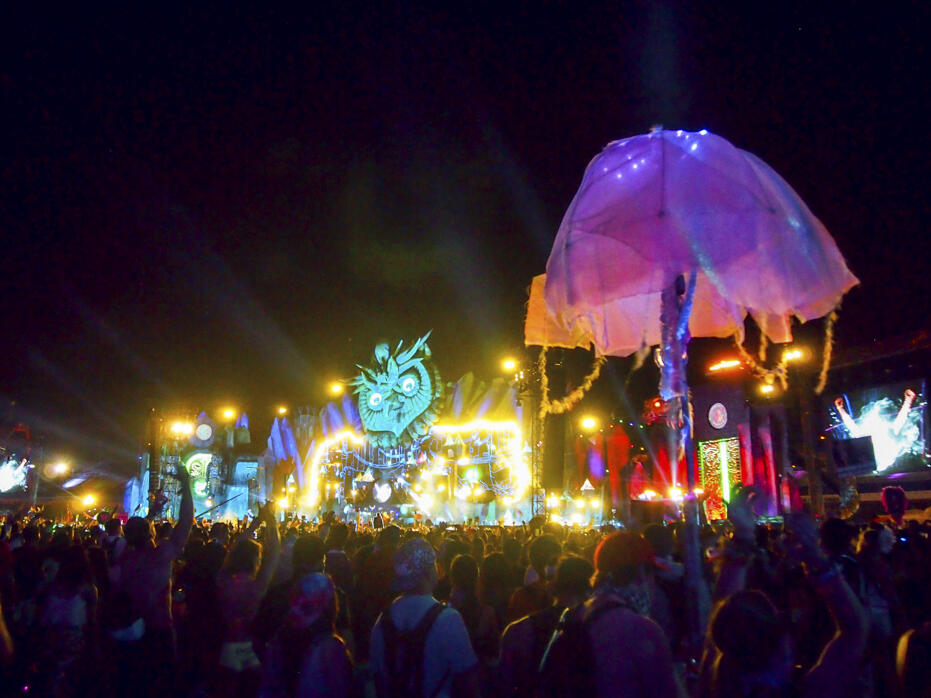 It was my first time playing with my hoop to dance music, i usually do it to indie or rock.
And i must say… i had a BALL. I danced for hours and so much and according to Y, so CRAZY that people had to get out of my way/i was knocking people. SORRY! It was too much fun. It was so fun i screwed my ankle up for my hikes in the upcoming days at the national parks :p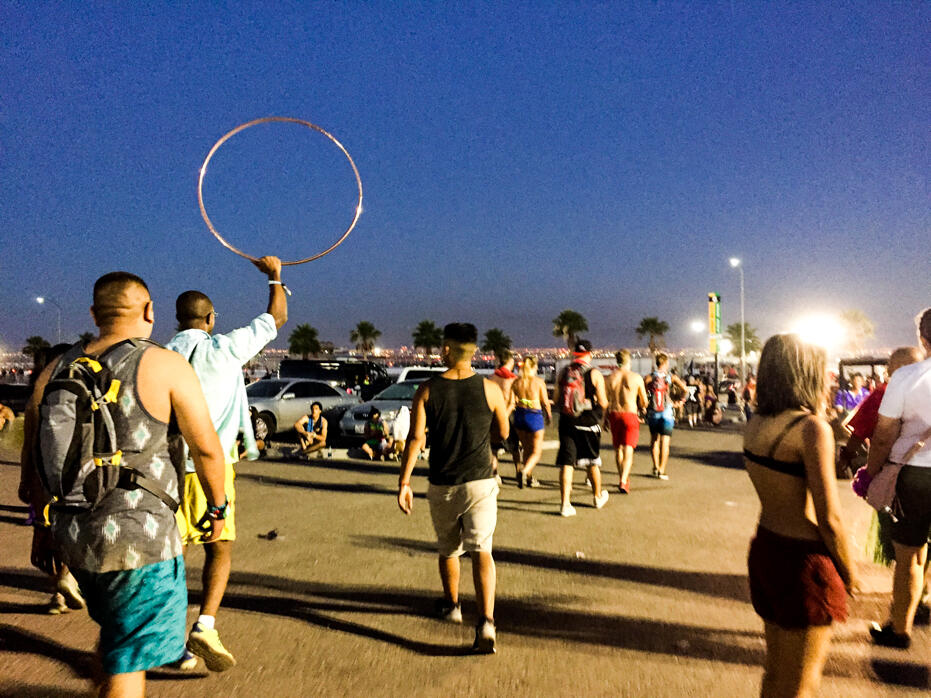 Goldie was really useful in leading the way all weekend so we could spot one another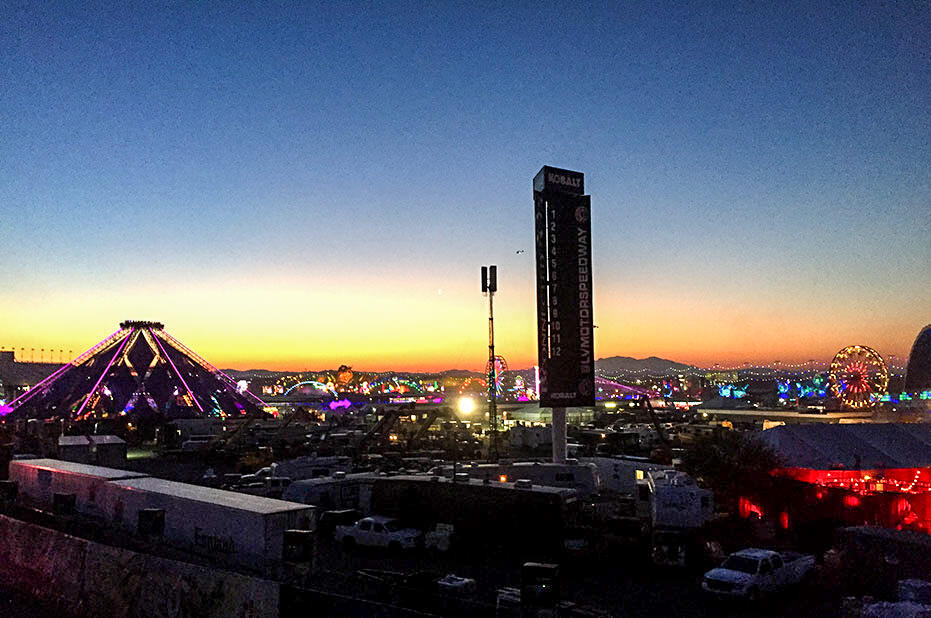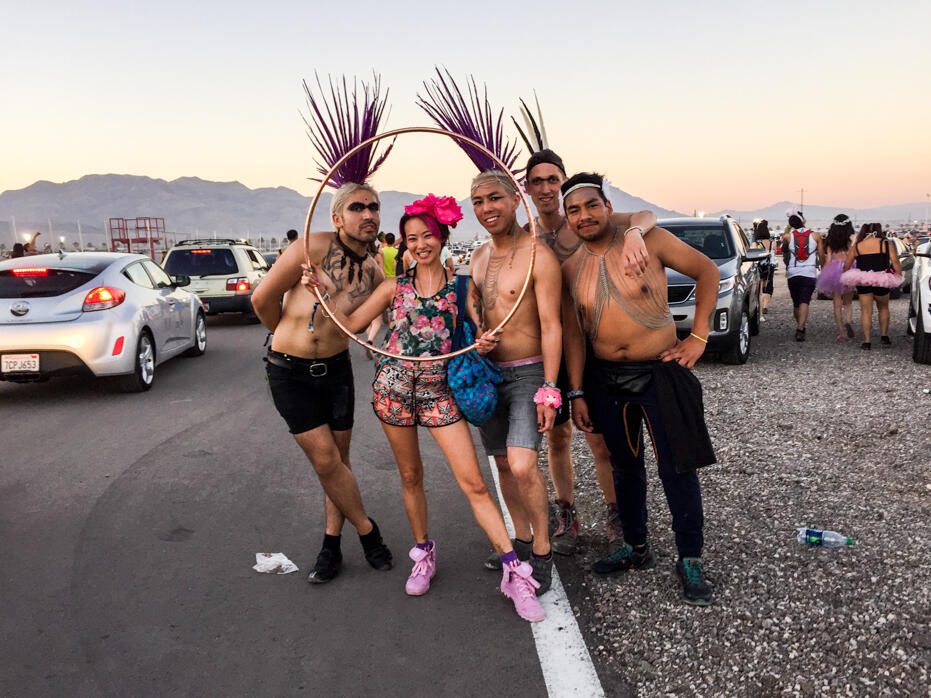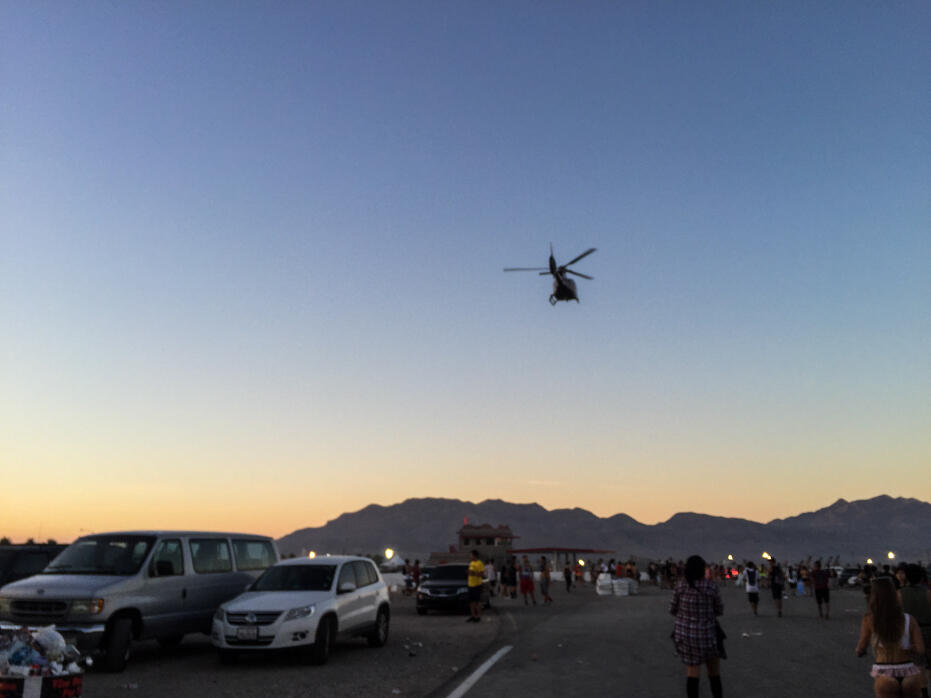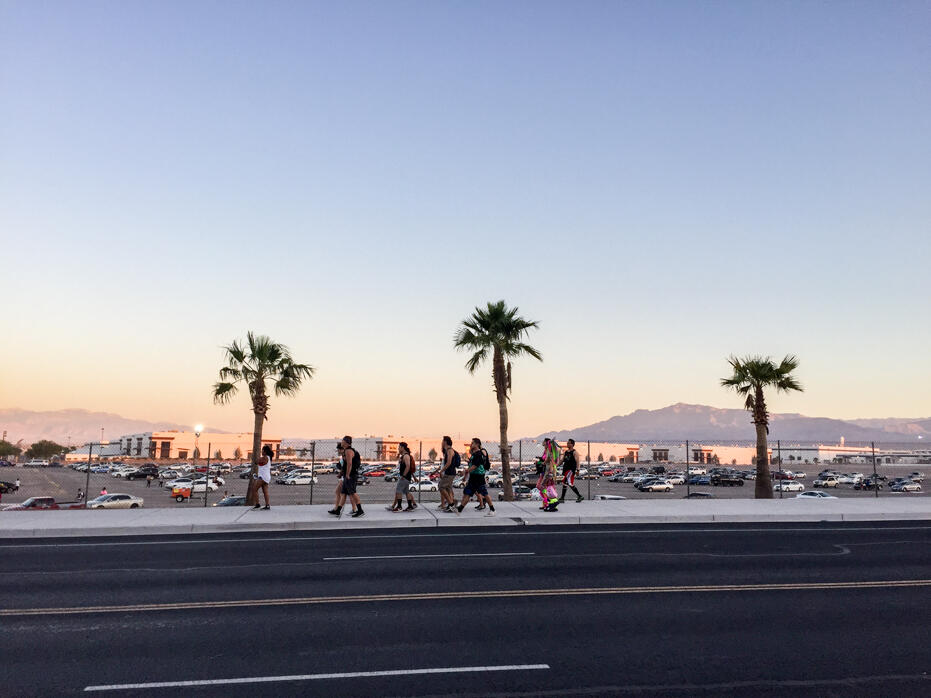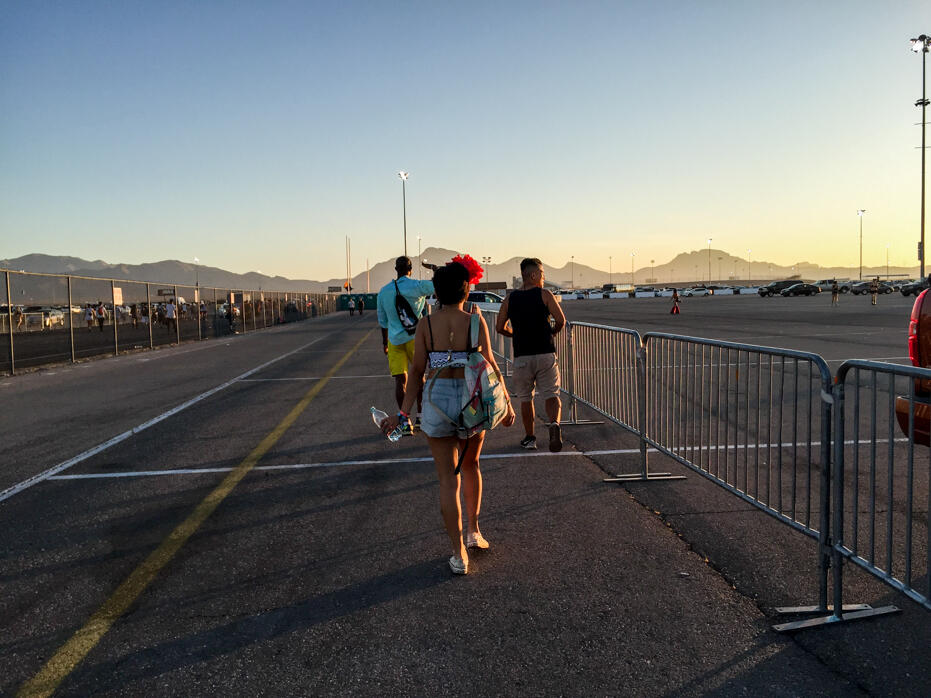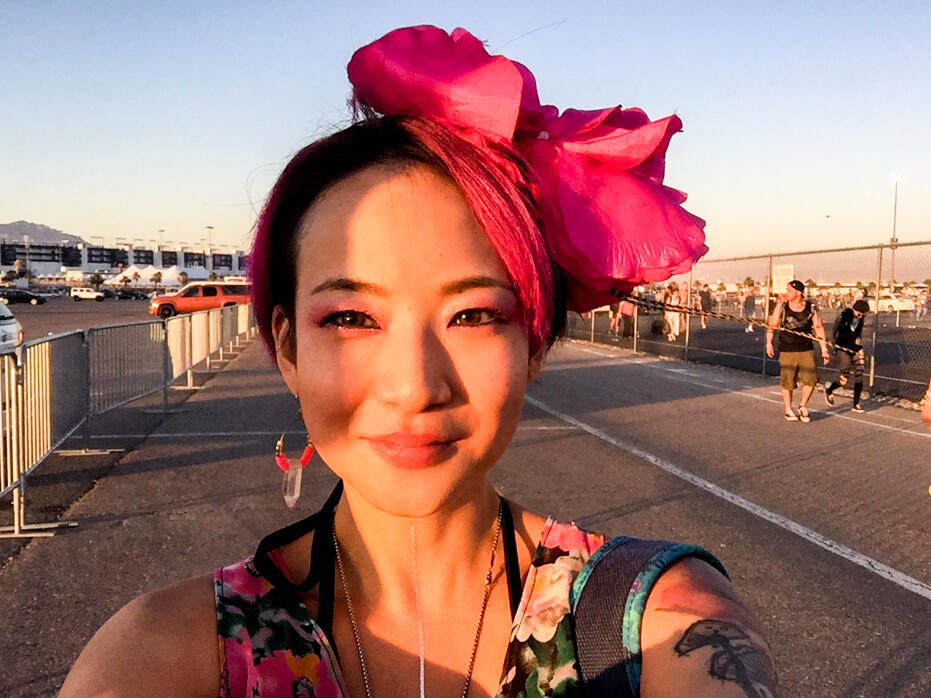 We got back super late cos our car got towed to the other side of the stadium and we had to walk all the way around it. We were so tired i don't remember anyone talking anymore and we just wanted to get home! Crashed into bed around 8+ or 9am and woke up at 4:30pm.
Memang eat sleep rave repeat.
DAY 2 – Saturday!
Zee and Johnson came by our hotel room to hang out while Y and i got ready. They'd been up gambling since afternoon. Crazy don't know how they do it. We went to pick Bayo up at his hotel further down the Strip.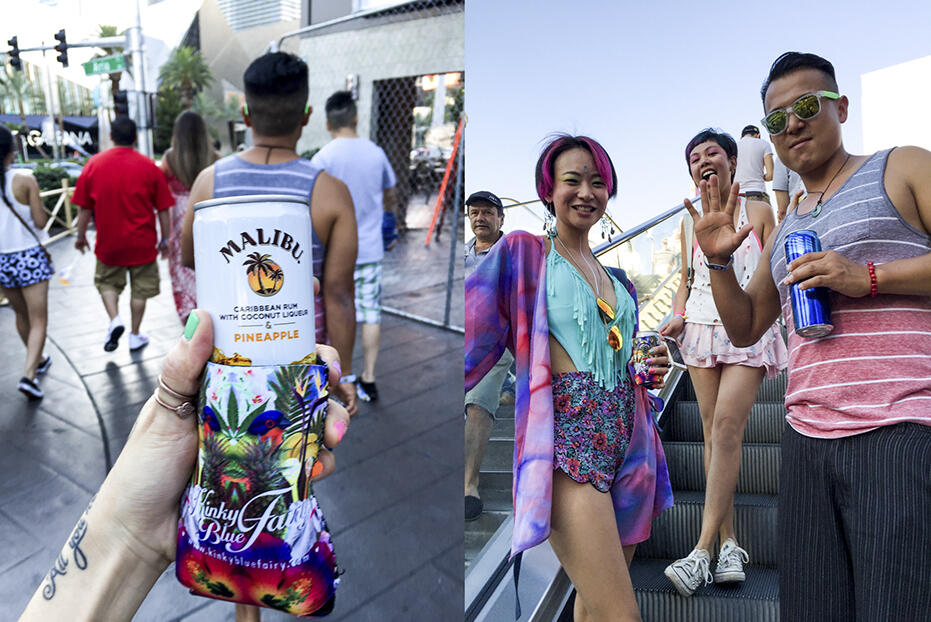 Started the day slowly with a Malibu pineapple can drink. Do you remember how i only used to drink Malibu!?
KinkyBlueFairy drink sleeves available from store.
I'm wearing tasseled blue swimsuit from Malibu Beachwear, shorts from Urban Outfitters (present from Y), sunnies from Ray-Ban, forgot where my pink/purple slip is from, kicks from Palladium.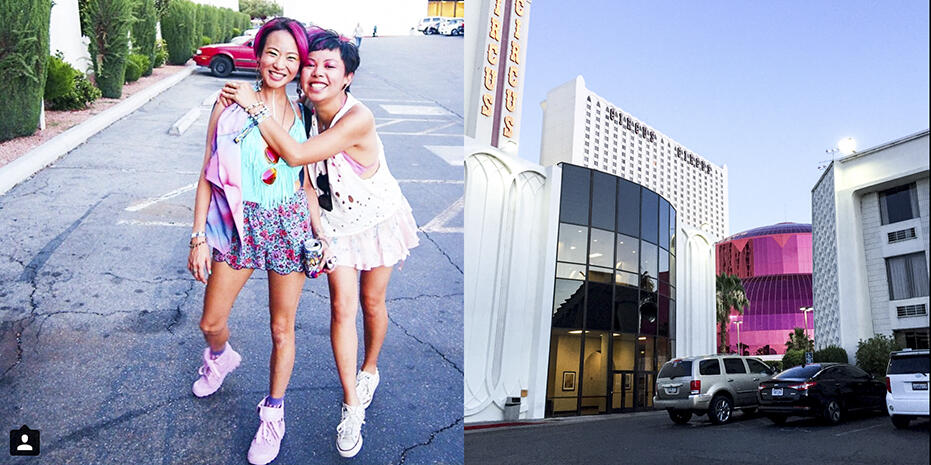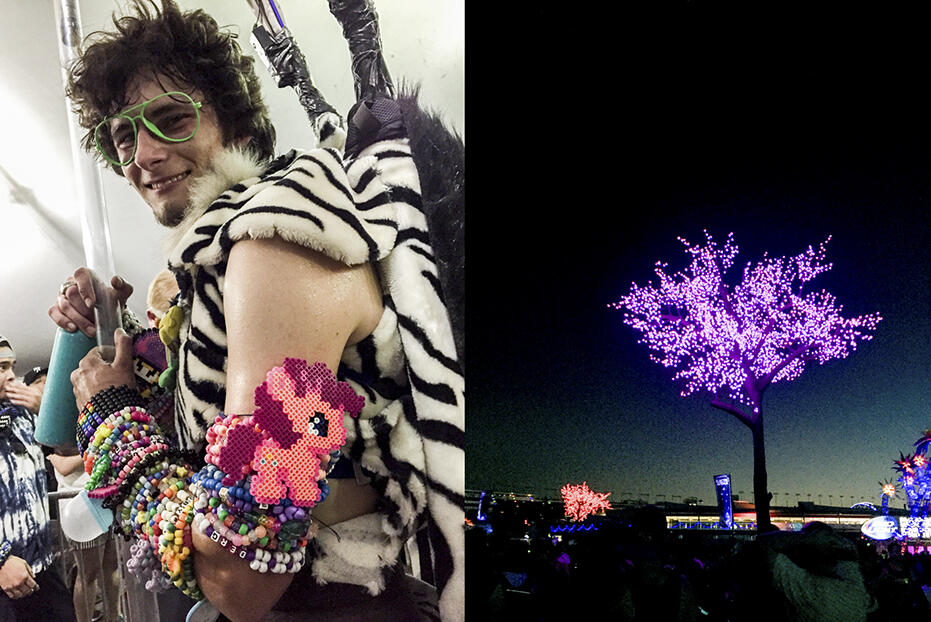 In the queue, this guy on the left and i bonded over My Little Pony and i stared up in admiration at his DIY dragon wings which lit up.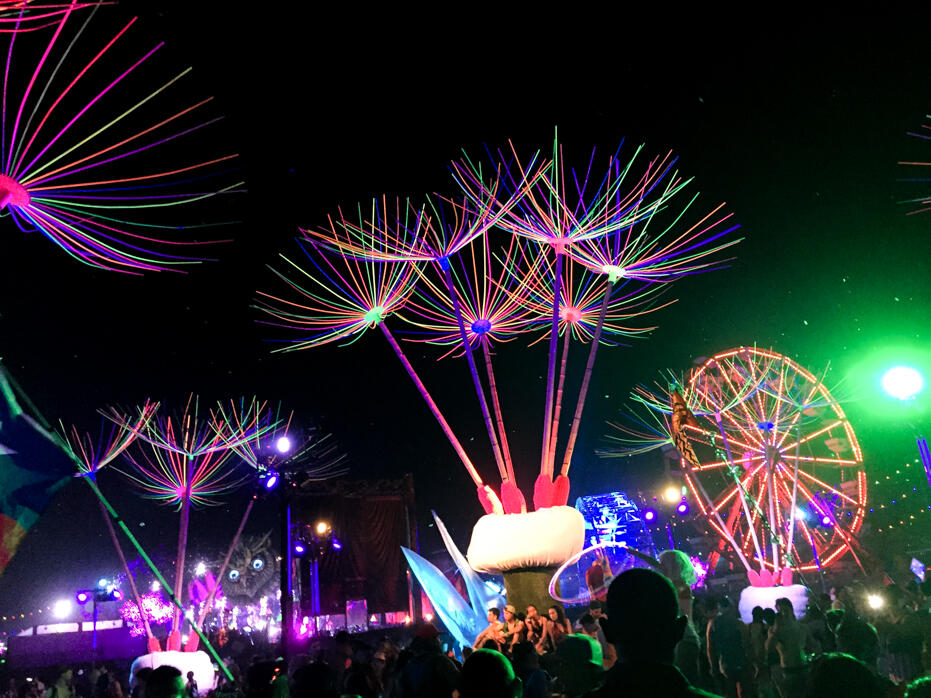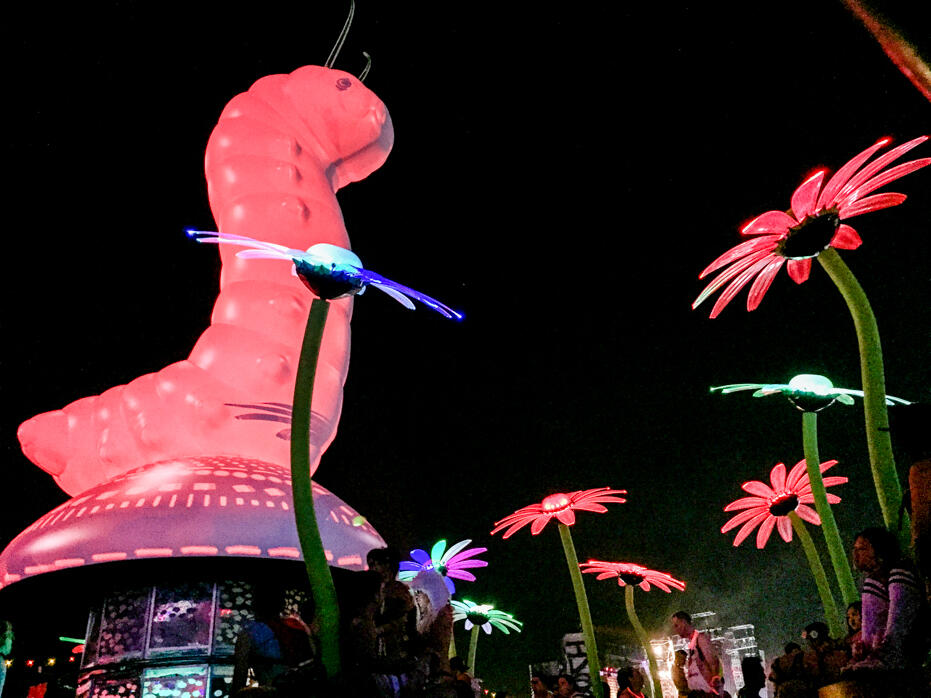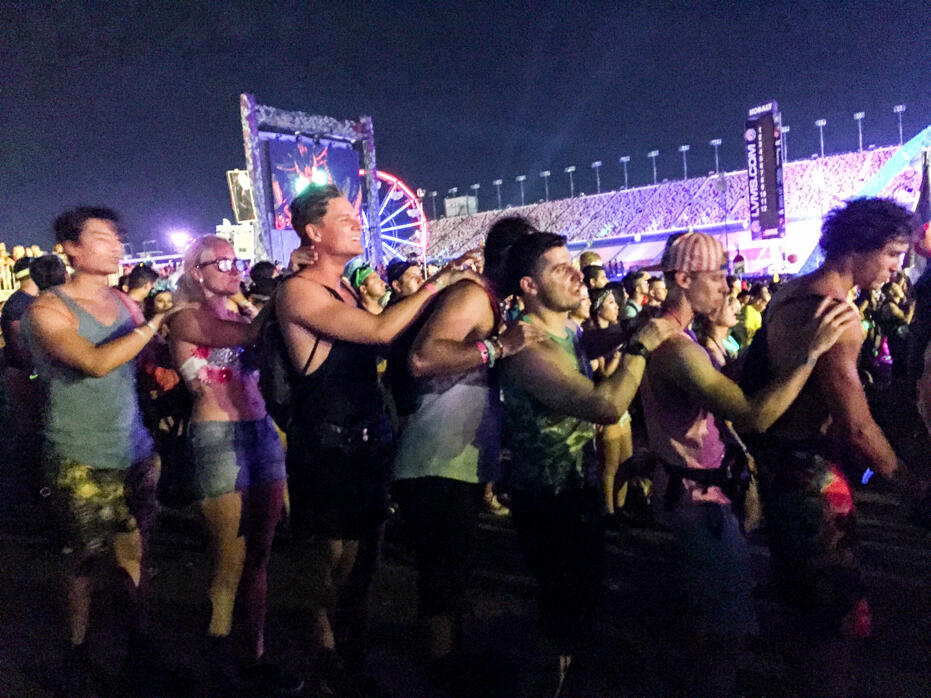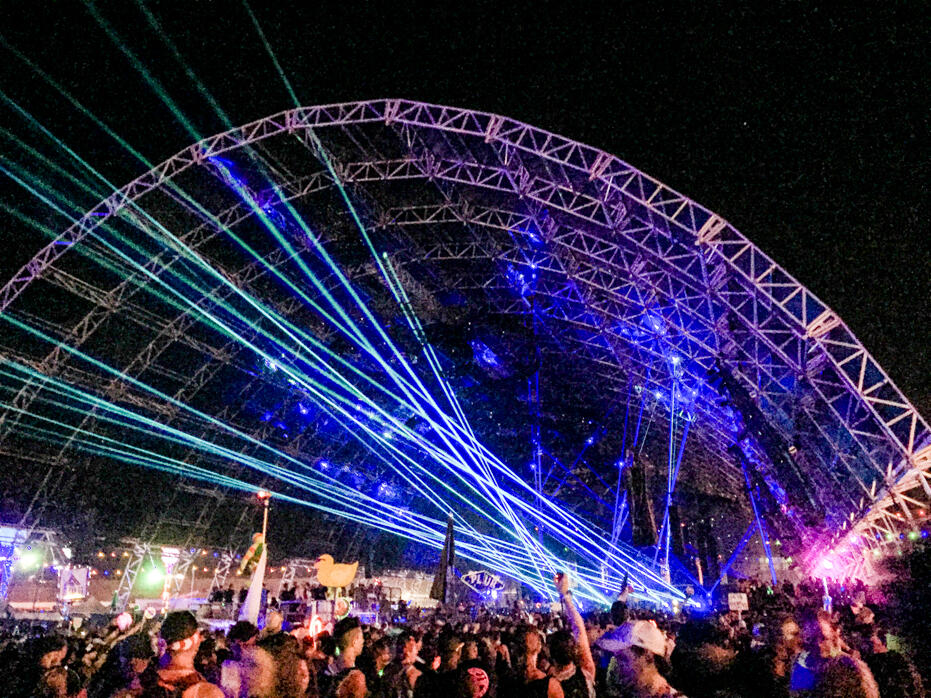 I had the bestest time dancing to Eric Prydz's set. The BEST. You can listen to it *here*. When he dropped the beats at 35:33, i was just AT IT with the flow of the hoop. I'll never forget that feeling.
By the end of the night, i was a dead person. I WAS SO TIRED! The first night already kinda did me in, and the second night just killed me. I didn't know how i was going to handle a third night but didn't want to think about it then. Went home and COLLAPSED INTO BED for 9 hours. Y said i slept like a dead person.
And then… Day 3 Sunday.
0_o My plan was to take it easy that night…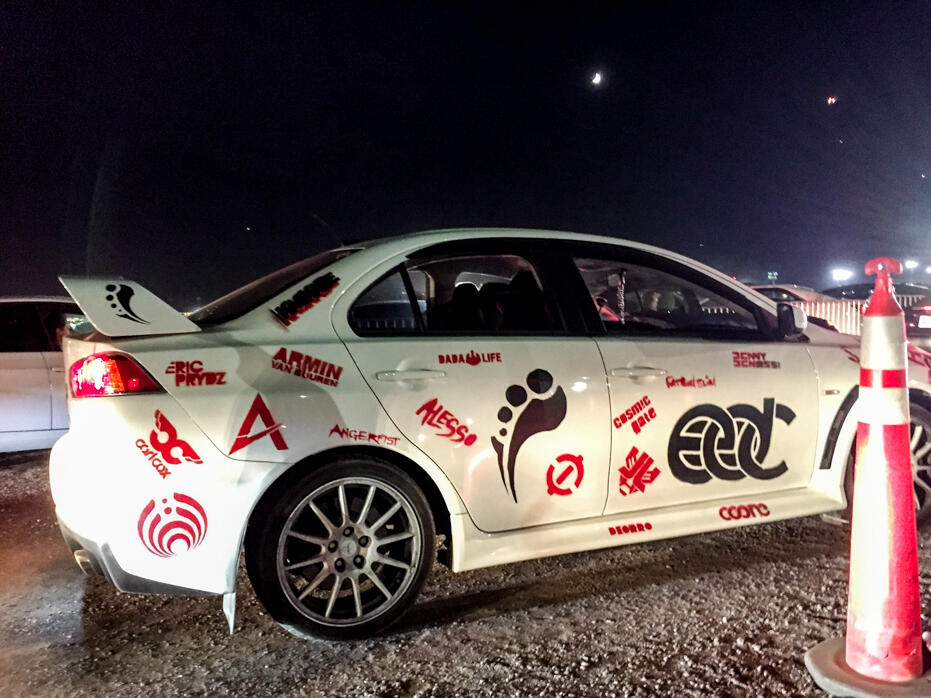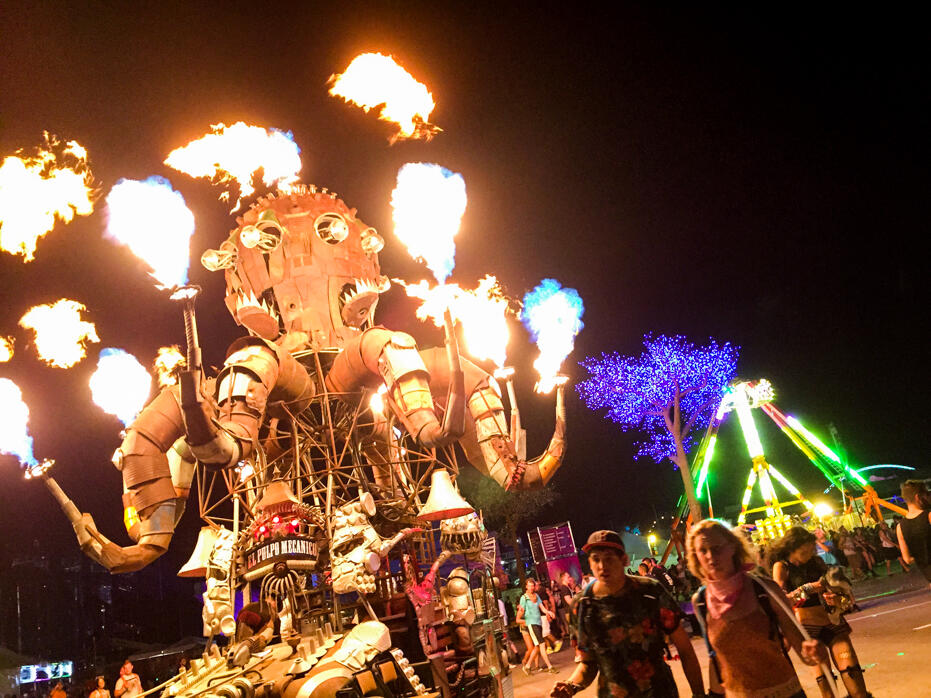 I stopped for TWO SECONDS to take the pic above and completely lost the group. I continued on to meet Jayme at a drinks tent and Cindy managed to find me, champion!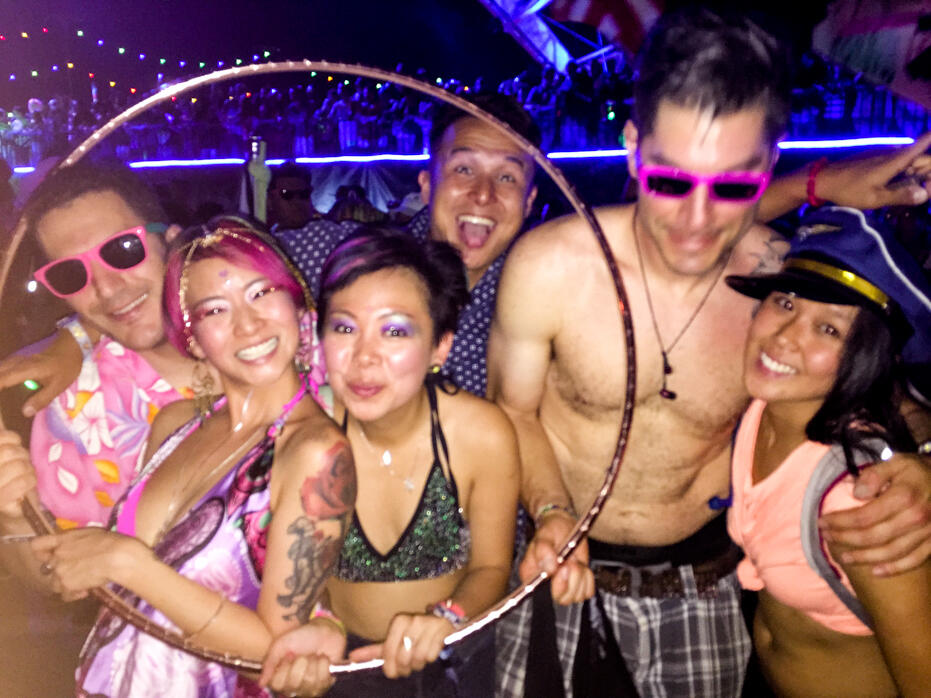 Scott, me, Yishyene, Zee, Floyd, and Cindy!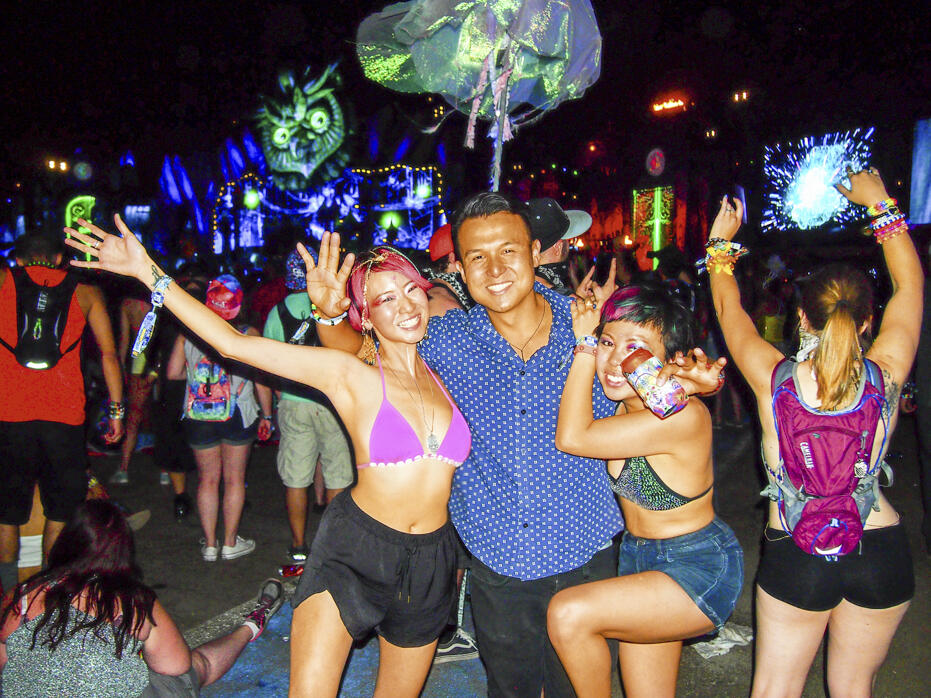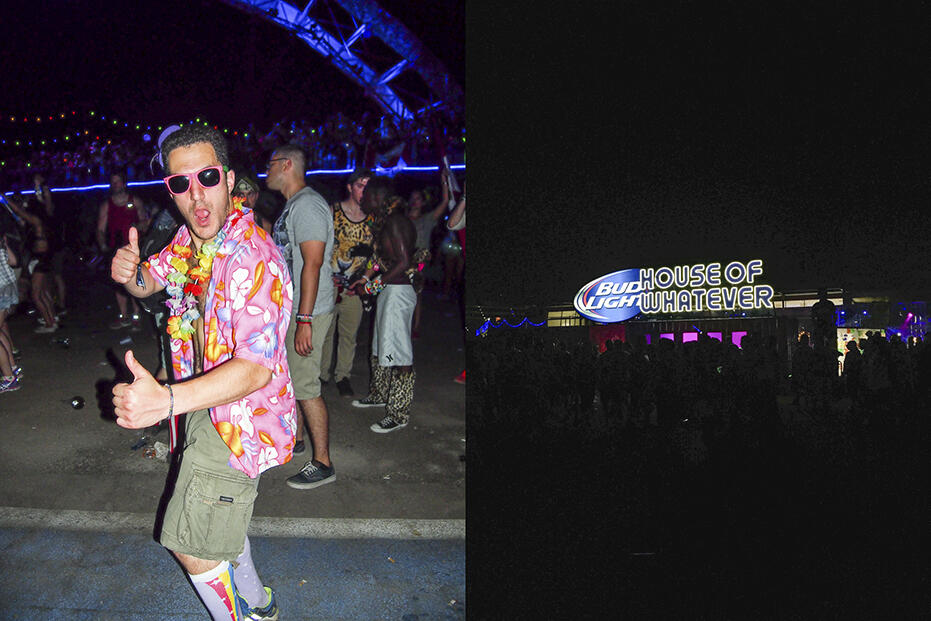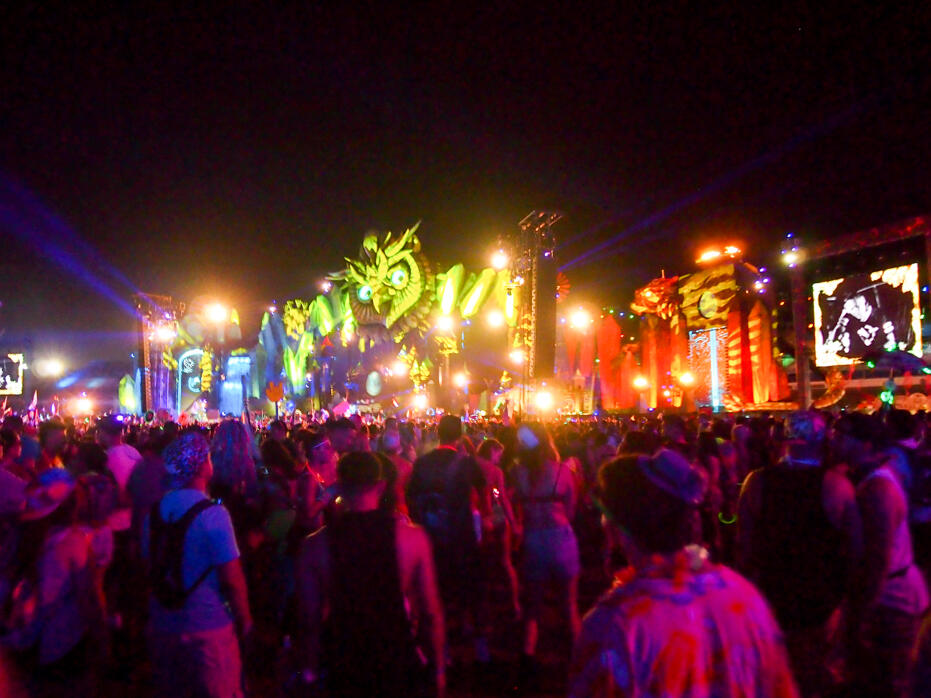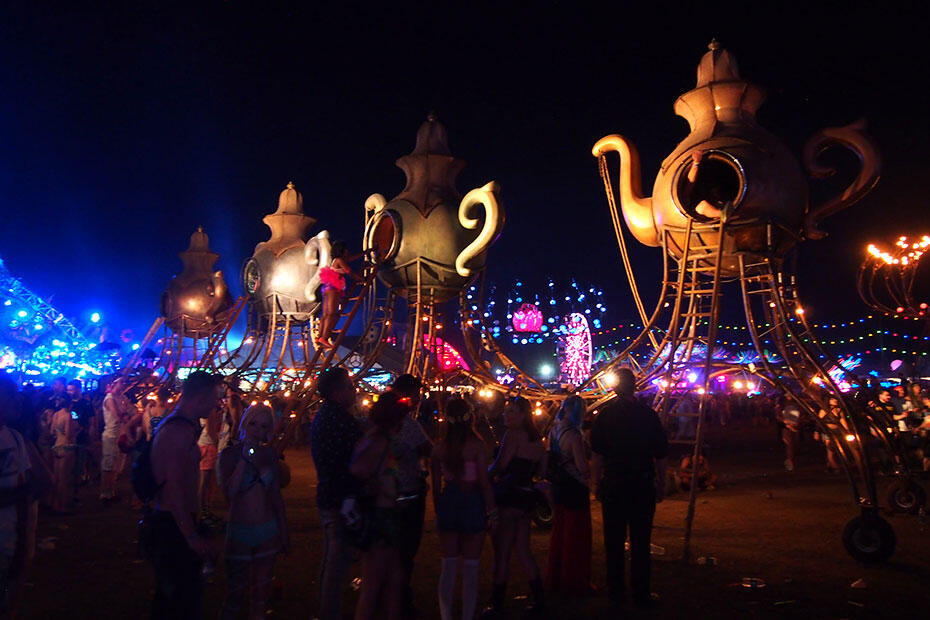 Yishyene really wanted to climb into these giant teapots but we convinced her against it. Pic above and 2 pix below from her cam.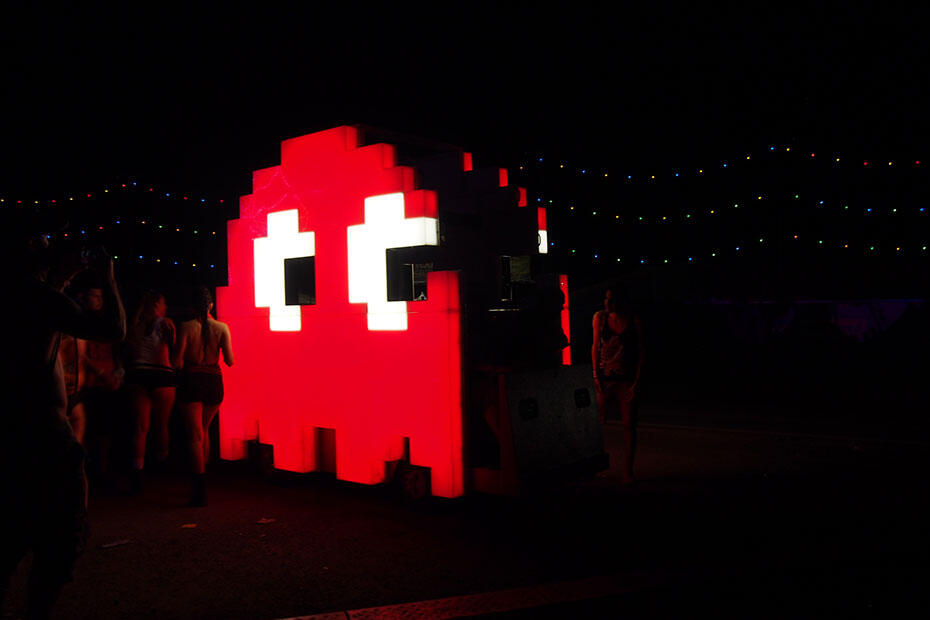 Cindy and i went chasing after this giant moving Pacman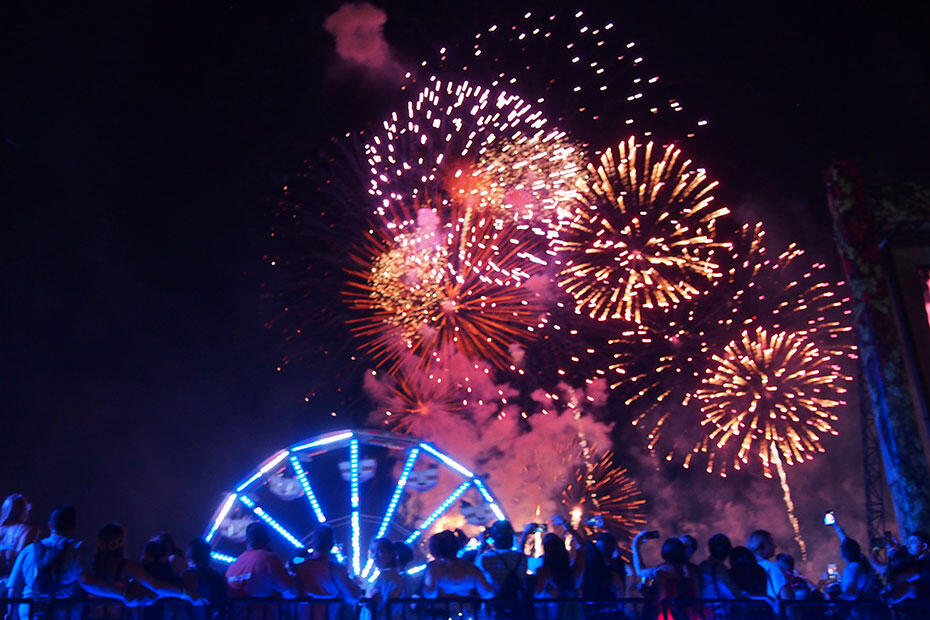 The fireworks finale seemed to last for ages and ages and ages…
Next day, Y was sick in bed and Z and i had yummy Korean BBQ our bodies probably needed from hangover x3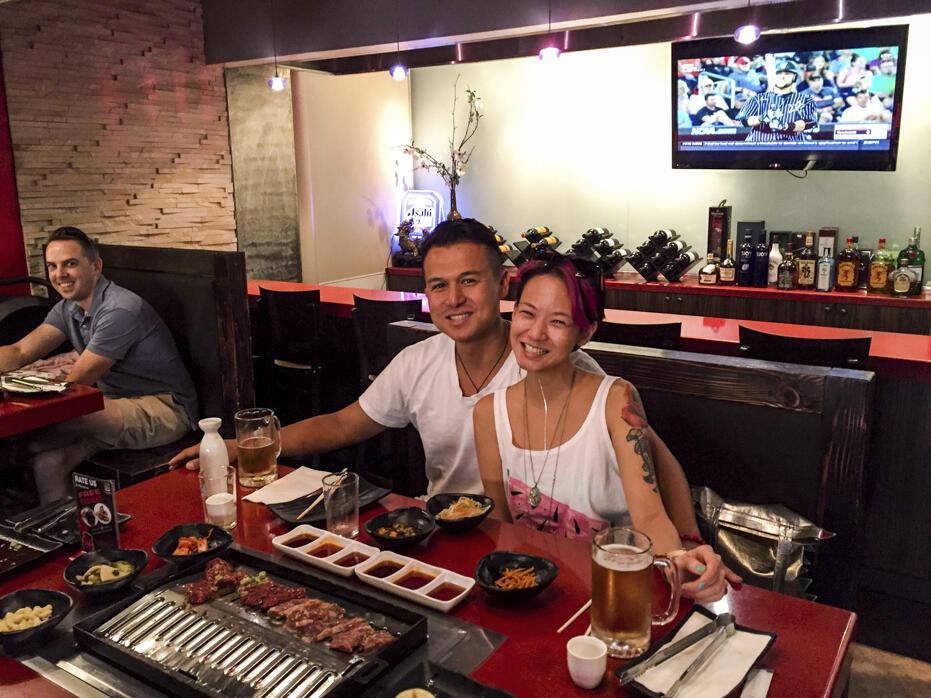 Then he, Cindy and Johnson headed back toward SF
and Bayo caught his flight to Seattle…
And Y and i suddenly felt very lost without them.
It was so strange how just 4 days prior we'd never met, and after spending so many waking hours next to each other, we created such a connection that made me feel like crying cos i missed them so! There seemed to be an unrequited love that stemmed from each of them, and a constant playfulness and affection in between everyone, from holding hands while walking and lots of hugs and jumping on each other. It was beautiful and i'm so thankful i met you guys. You totally made my first EDC memorable beyond belief and it wouldn't have been the same without you all.
Hearts. <3 <3 <3