SIX is a bar owned by Danny, which opened a year ago (oh my god i had to google it has it been that long? Time has FLOWN!)
I feel like it's still so new and i've been meaning to blog about it and never… until now!
Aps and i would go there when it first opened cos i like the lounge/living room area with its lime green rocking chairs and big sofas, and of course, if we're gonna spend money drinking, we might as well spend it in a friend's place. Hmm thinking of, so many of the places we go to are owned by our friends… is this an excuse for us to spend even more money!? -_-
Danny was updating us about the bar's progress before it opened, so we're a bit more emotionally-invested in this place i suppose.
I love his initial name for the place, but in the end it was called SIX because it's owned by a bunch of six guys who all couldn't agree/decide on a name  😆
Eat Drink KL blogged about it when it first opened, you can read his review *here*
Their cocktails are highly recommended, and Aps and i tried many last year but i went back to Guinness and wine to cut down on my sugar… but i'm back on cakes and desserts so the gesture seems futile. If you do feel like cocktails tho, the must-try signatures include SIX Wrongs Do Make a Right, Lesser of SIX Evils, and Back to Square SIX. Or better yet, just tell the bartender what you feel like and he'll whip you up a special something.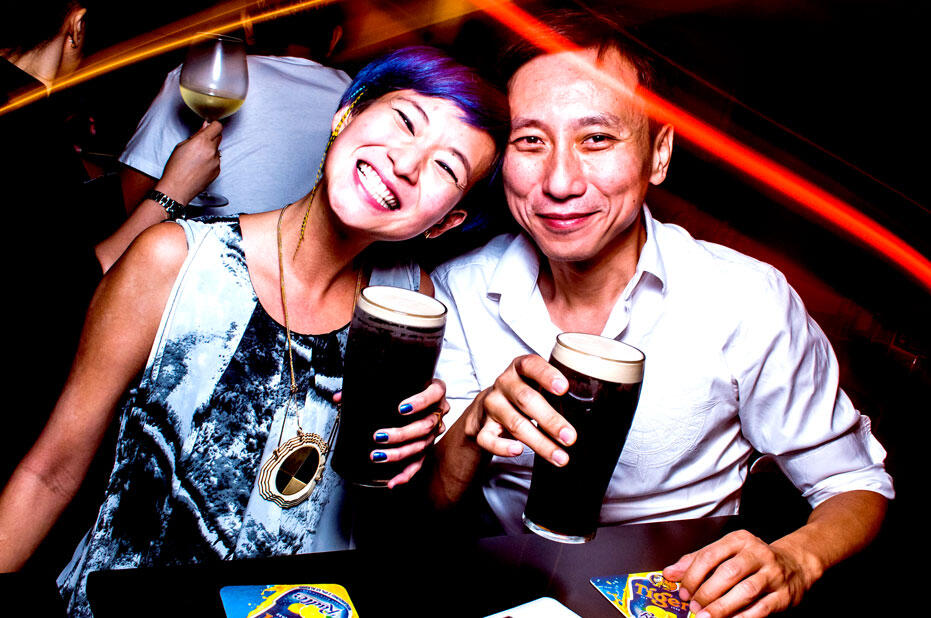 I went there after dinner with Ken one night. Our dinner date has been postponed and in the planning for years and we finally got to catch up and talk about life, work, and FOOD. SIX will start serving food in June, and currently you can just order dishes from the restaurant downstairs which they'd bring up while you have your drinks.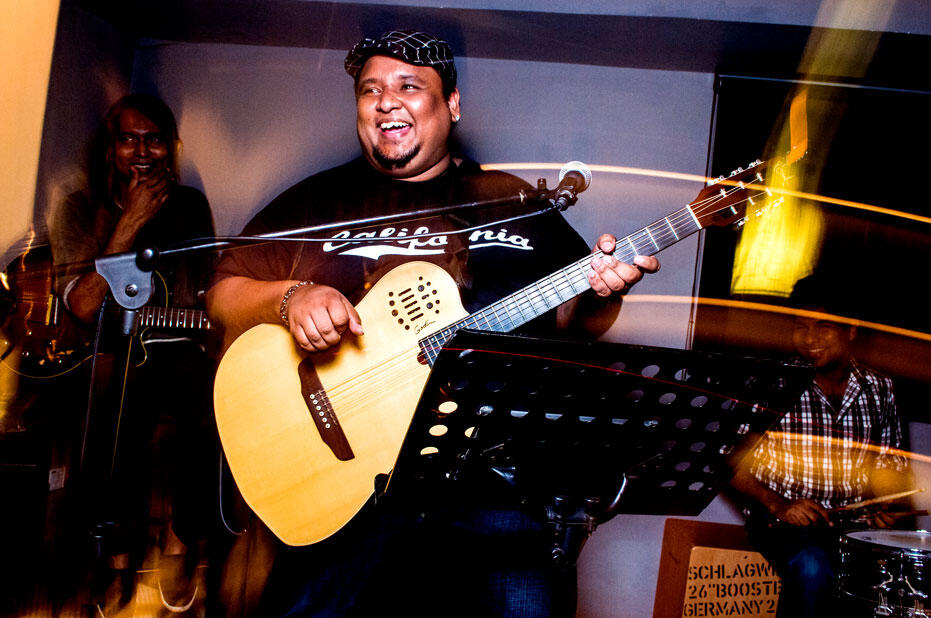 They have Russell Curtis Project performing there every Wednesday night and i've been making a mental note of it cos if i'm going to be out, i'd rather be somewhere where i can enjoy some live music to wind down. Russell has an awesome voice and it just perks up your mid-week and de-stresses you!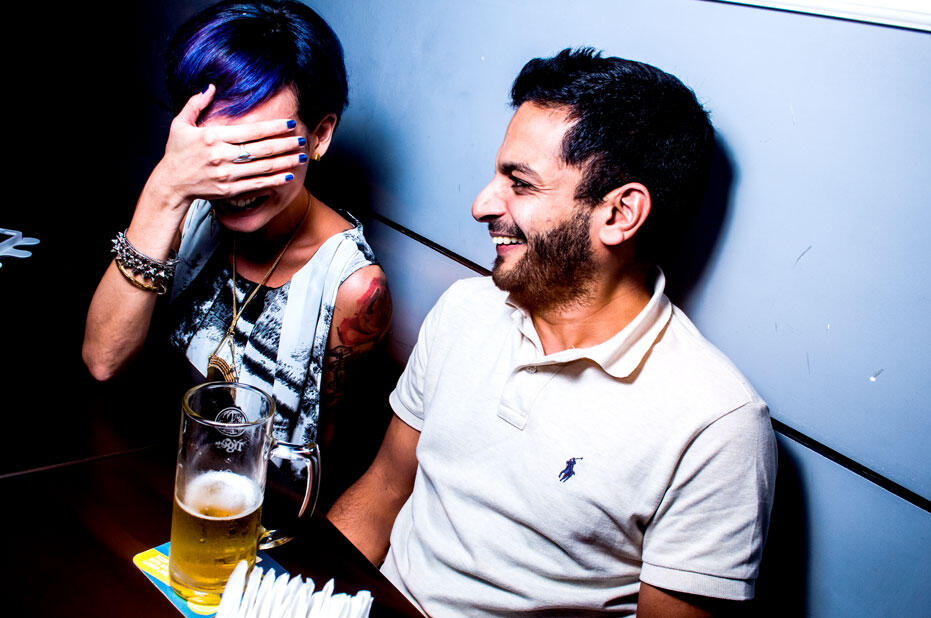 I'm wistfully admiring my nails in the picture.
This was taken a few weeks ago when i could still squeeze in an hour in between meetings to do my nails.
This week it looks like crap.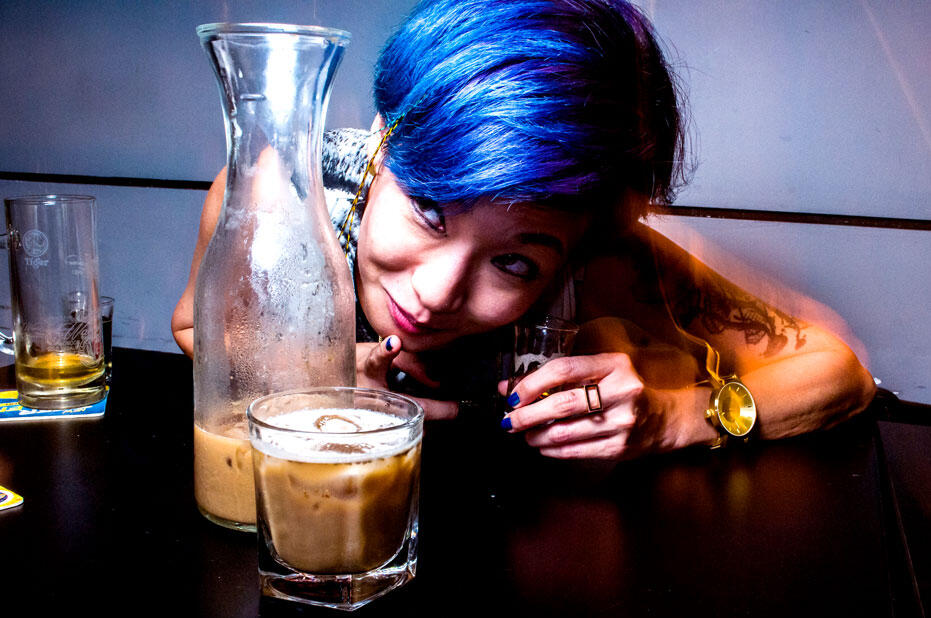 All photographs in this post are by Saufi Nadzri!
He becomes a big huggable bear after a few drinks XD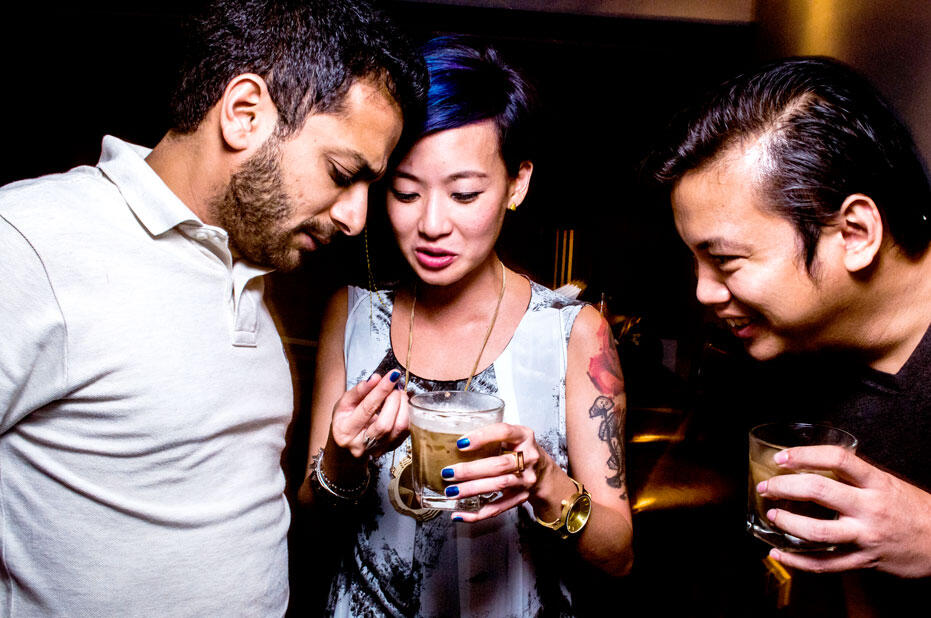 Danny, me, and Keith! Can't remember what i was saying about the drink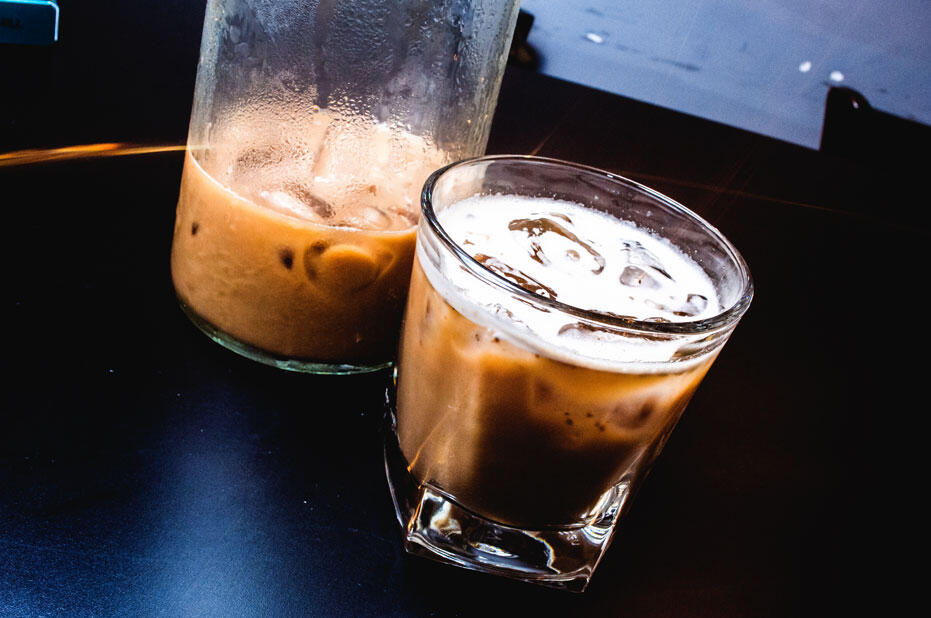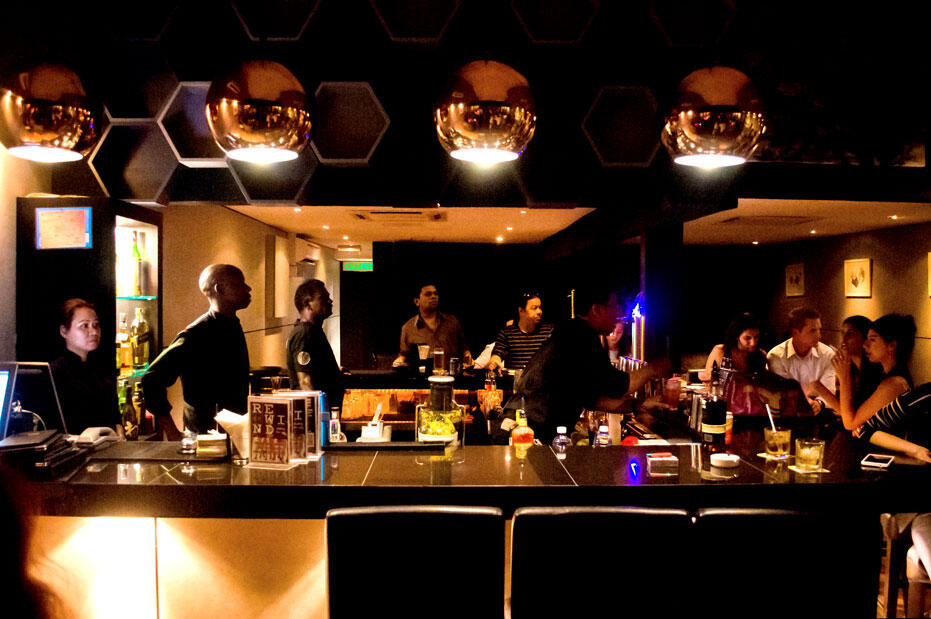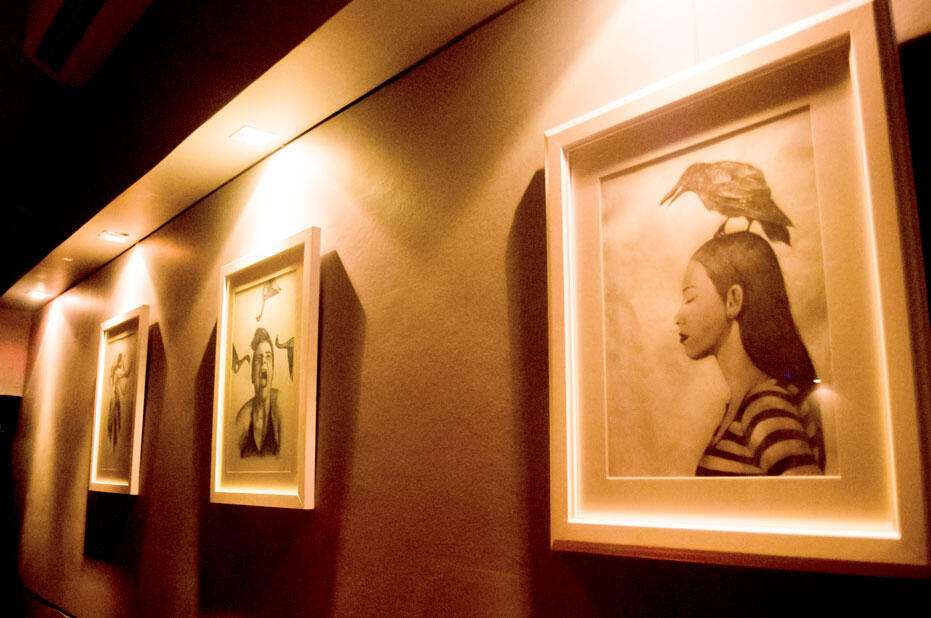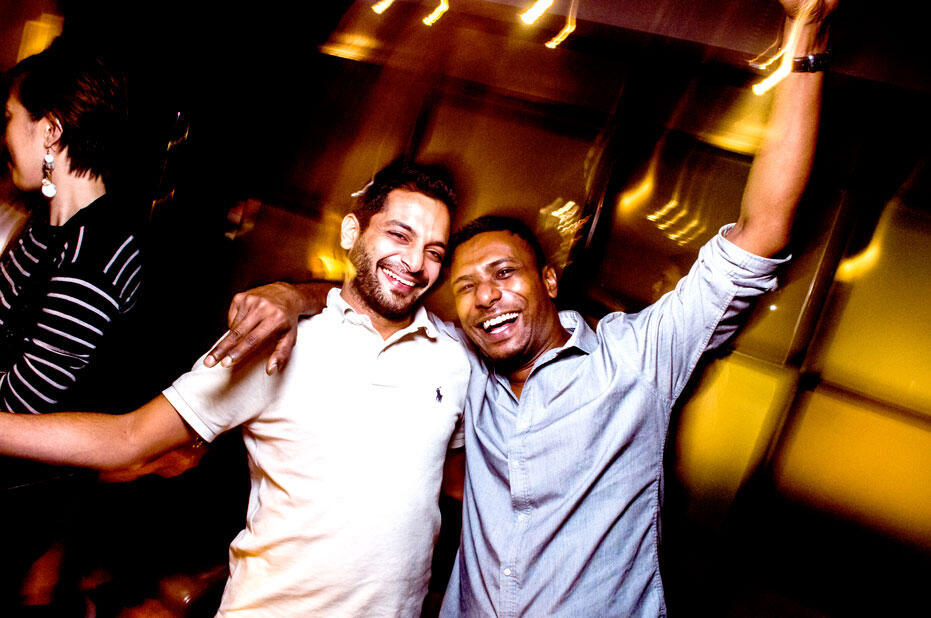 I went to Koh Lipe with these two jokers a couple of years ago.
Needless to say, i brought a book and only read a few pages.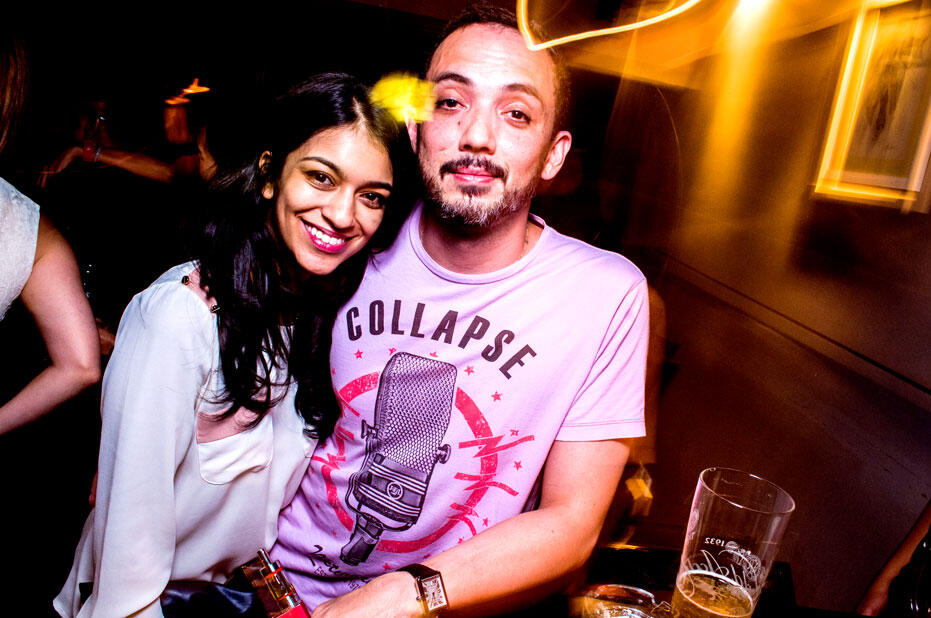 Aps & Jamie!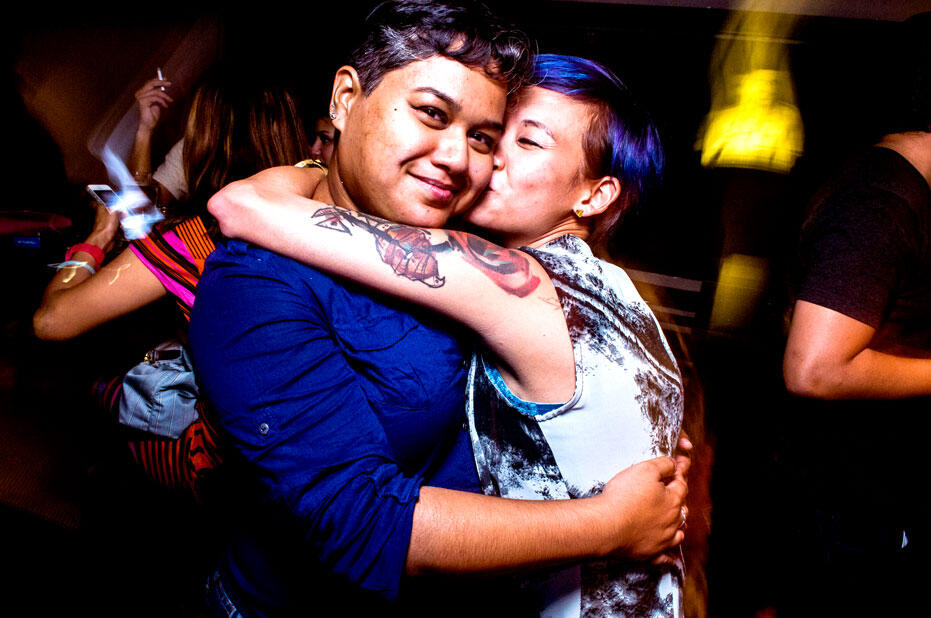 Elvira popped by to crash Russell's set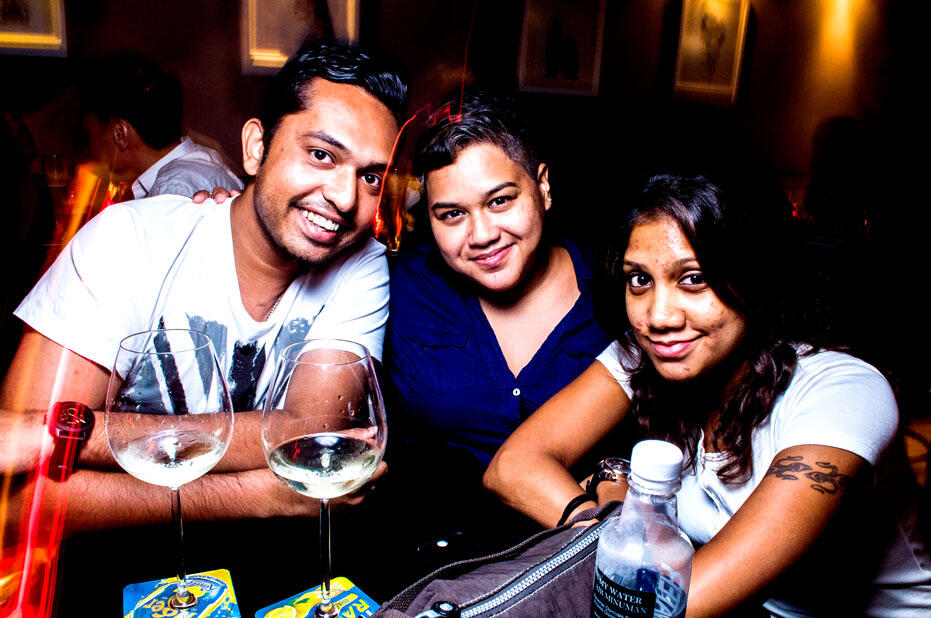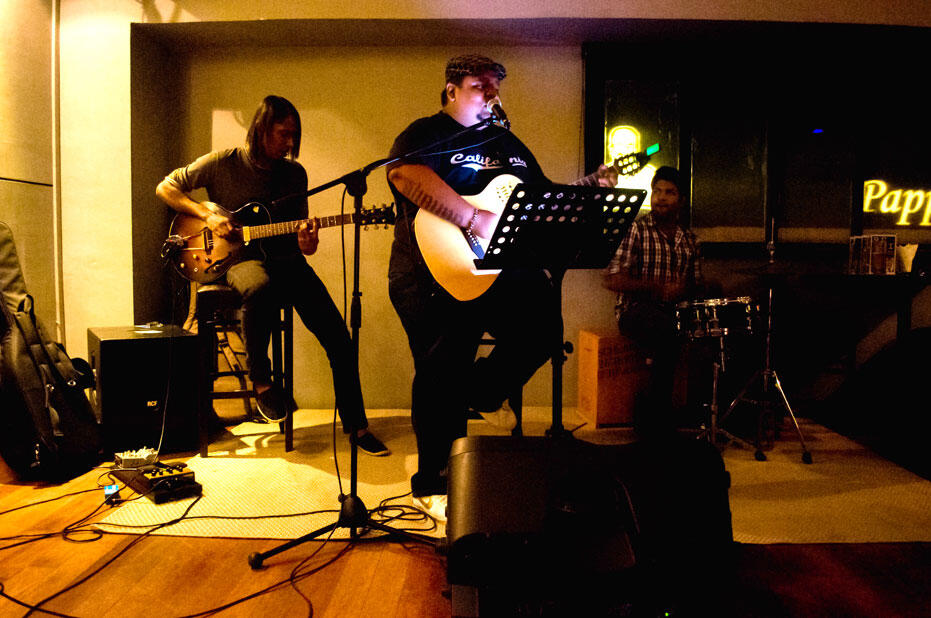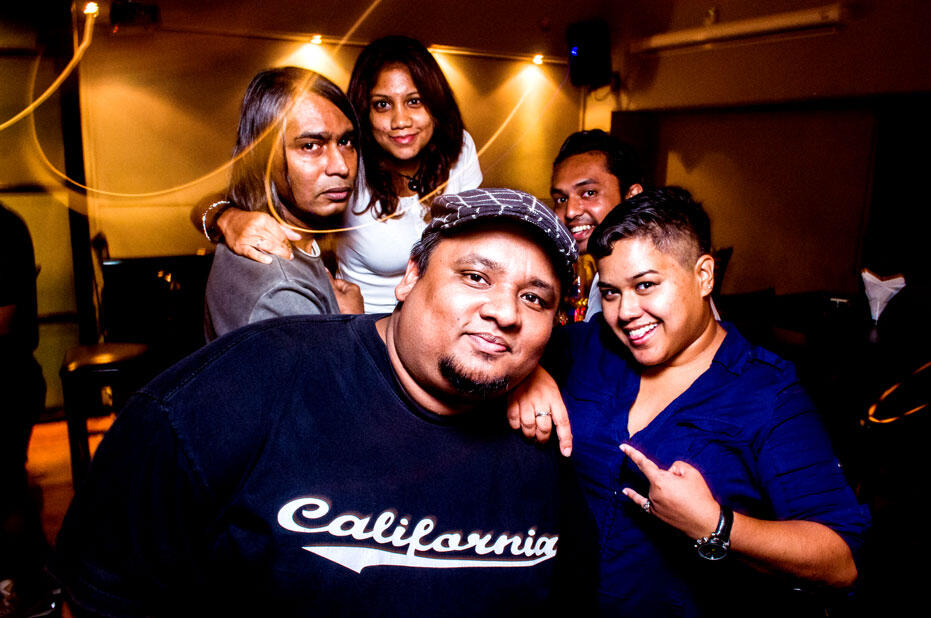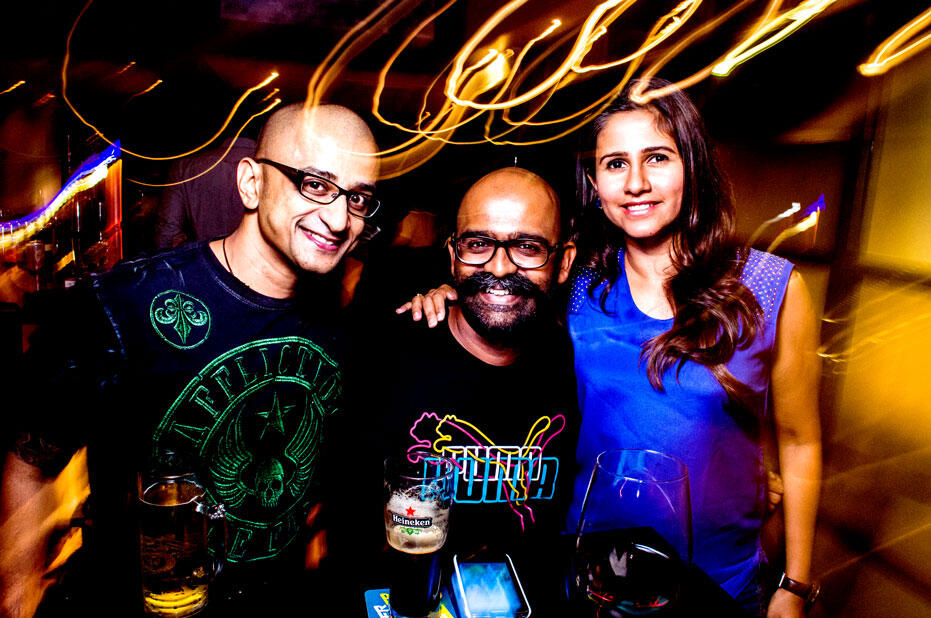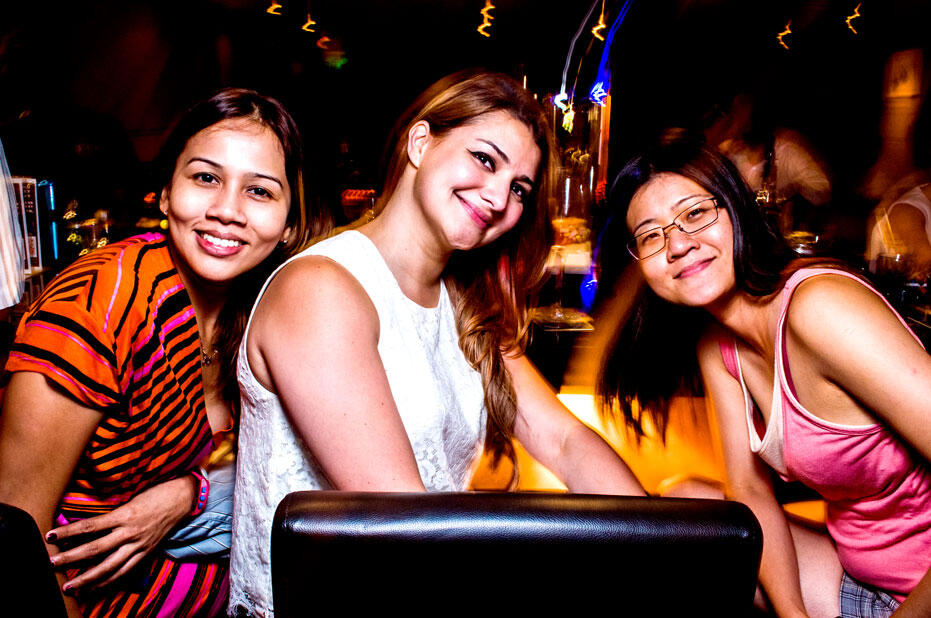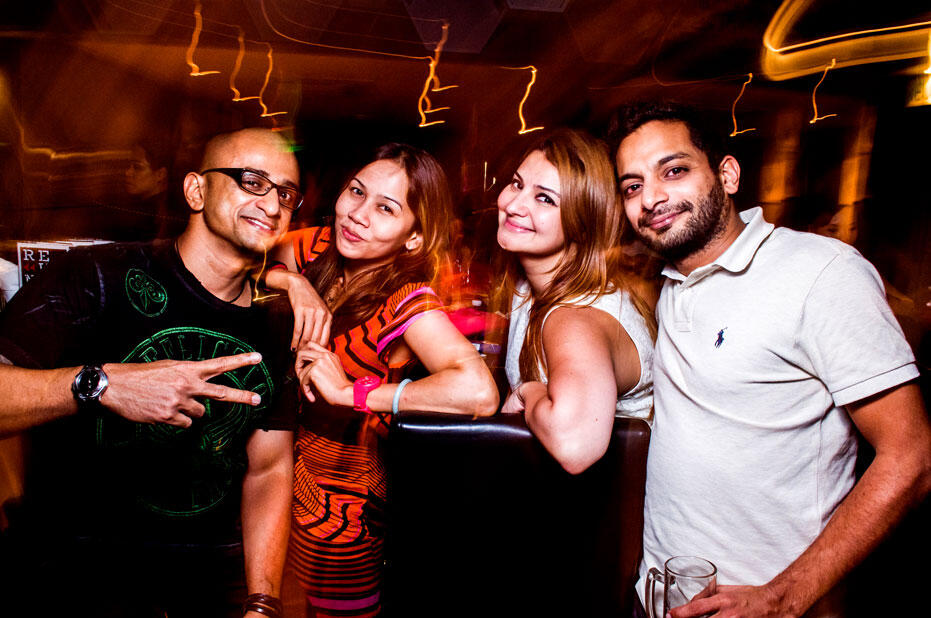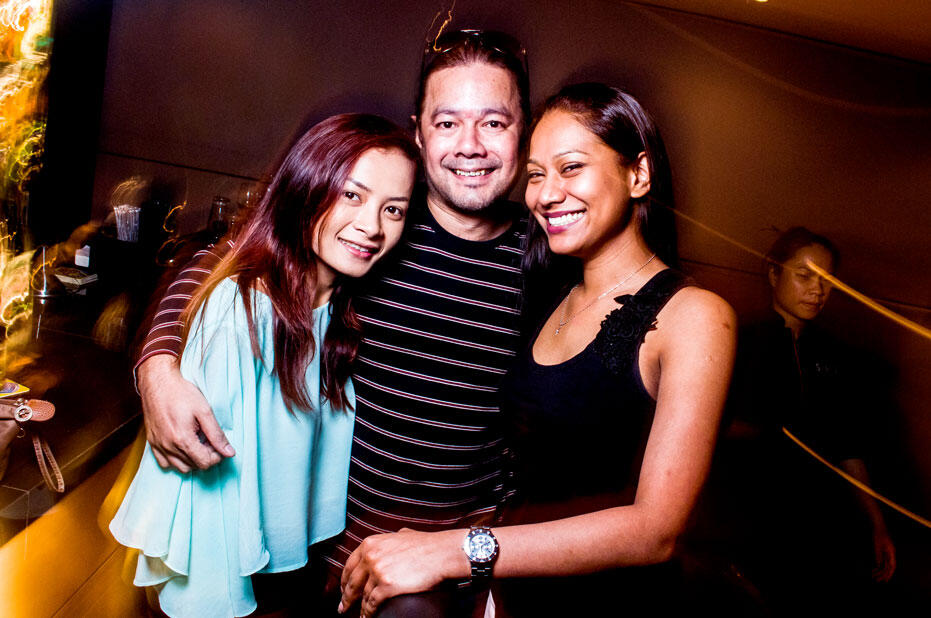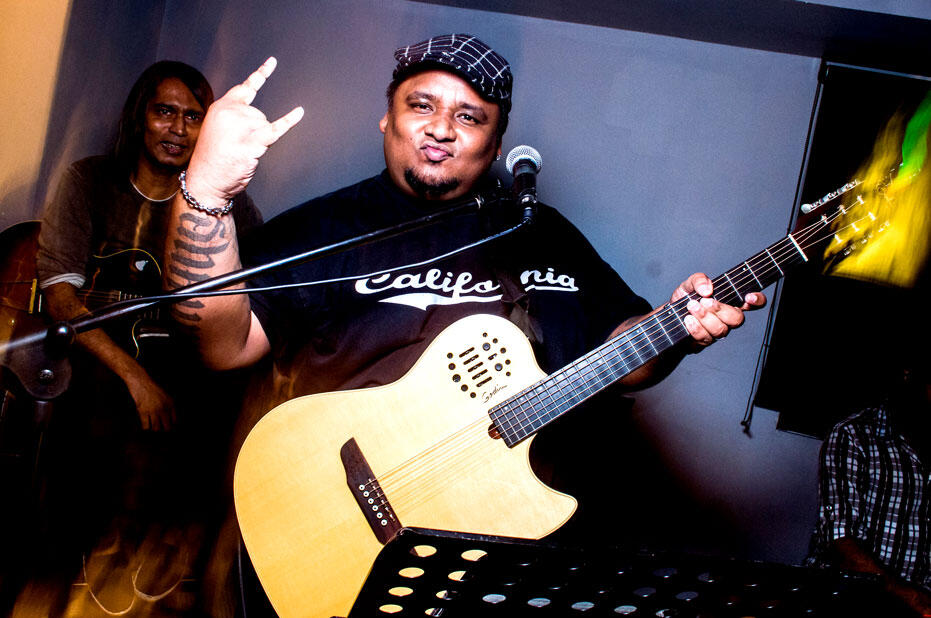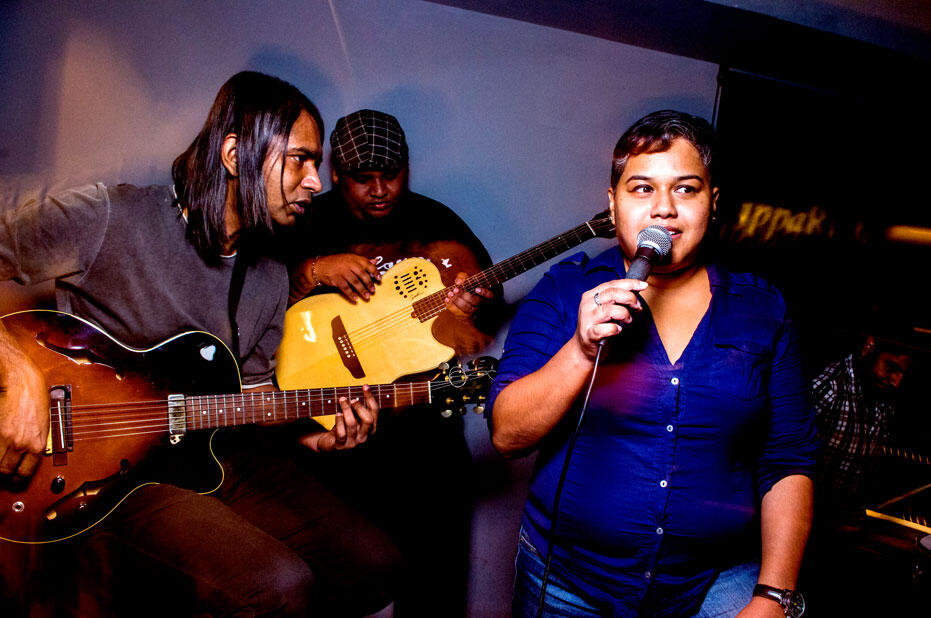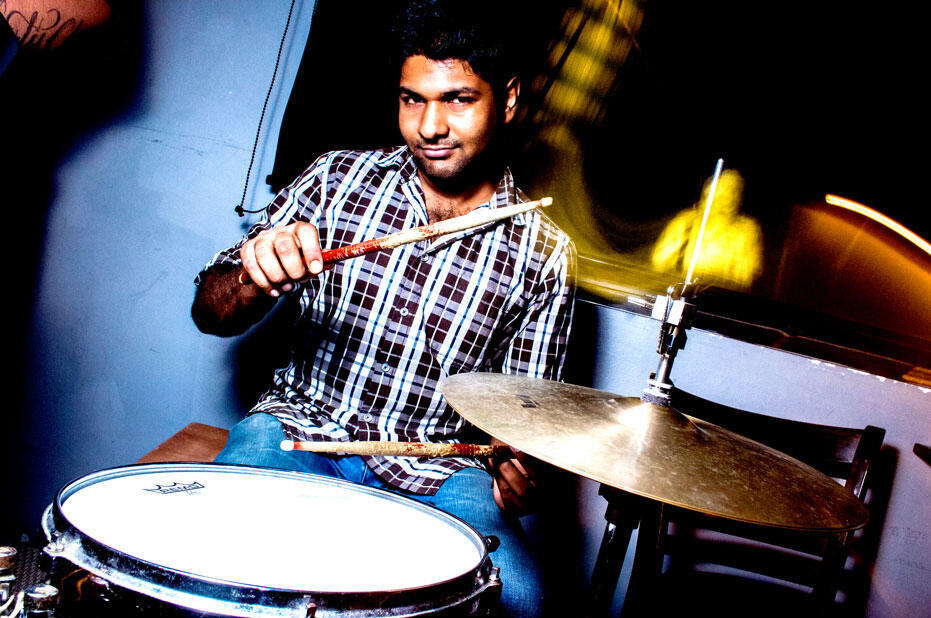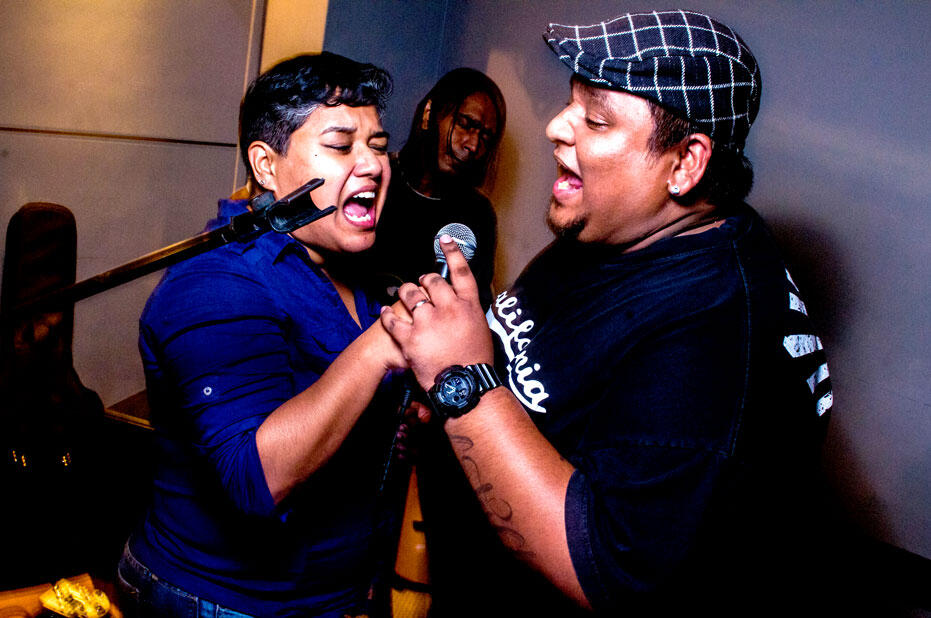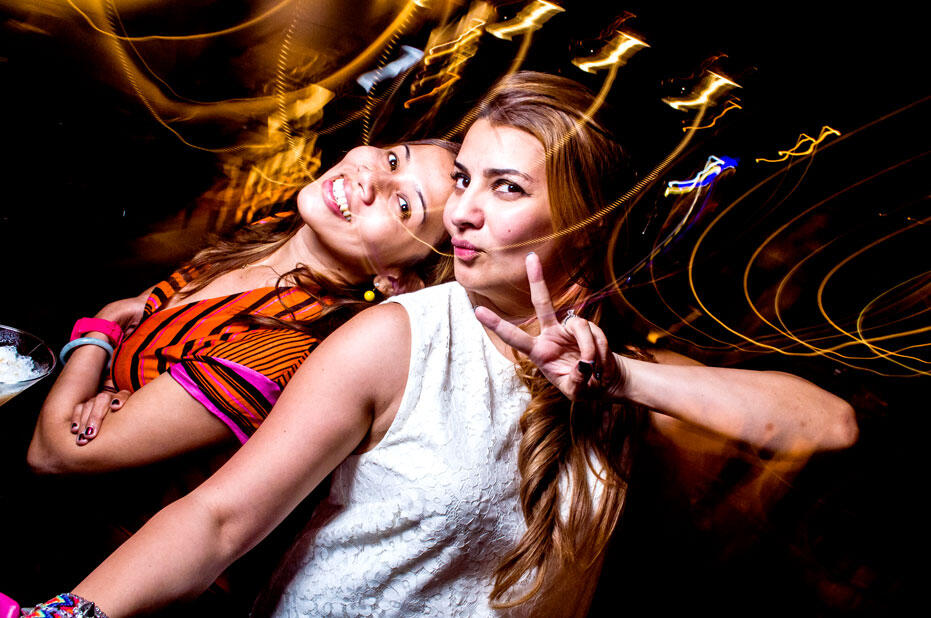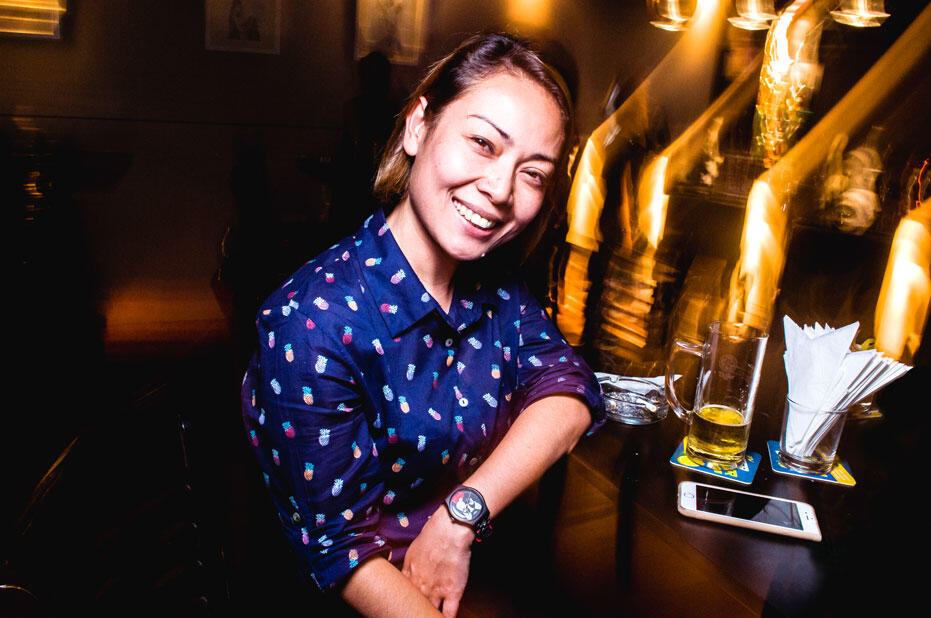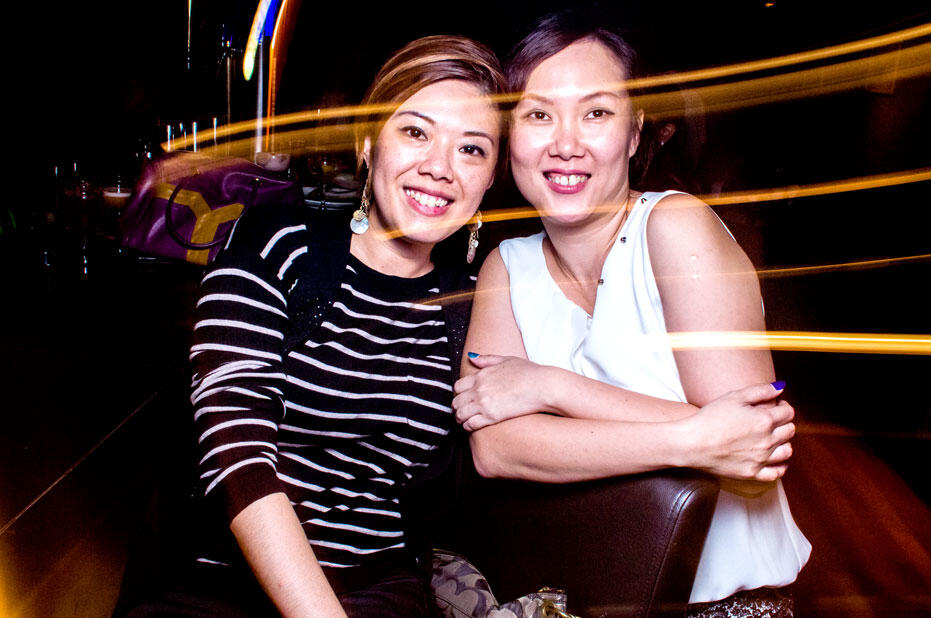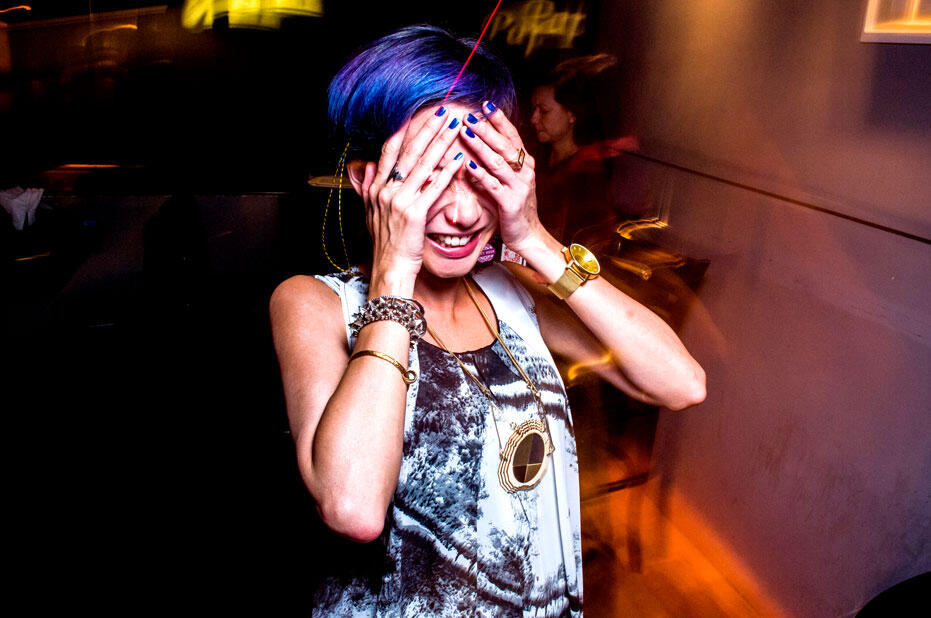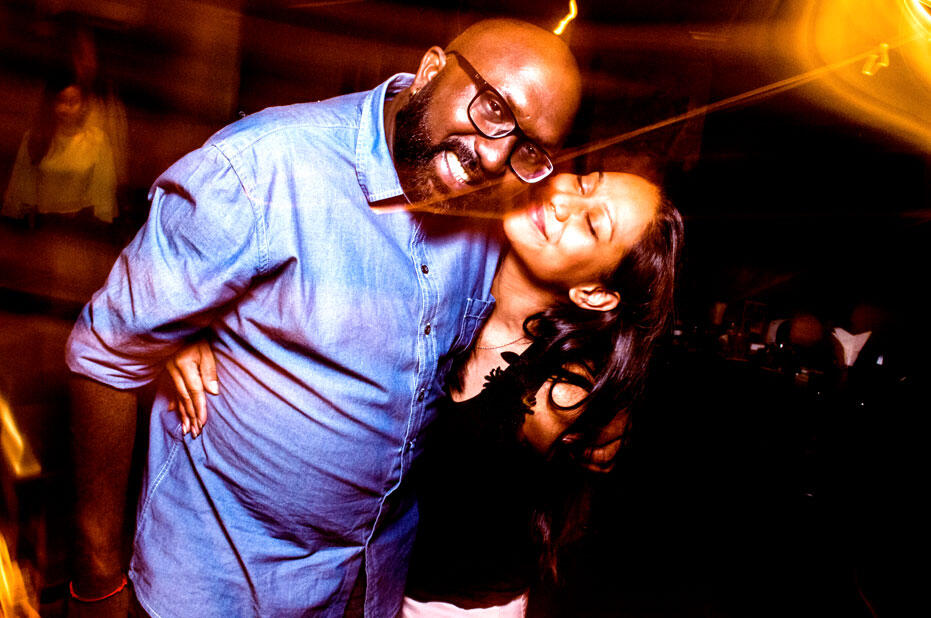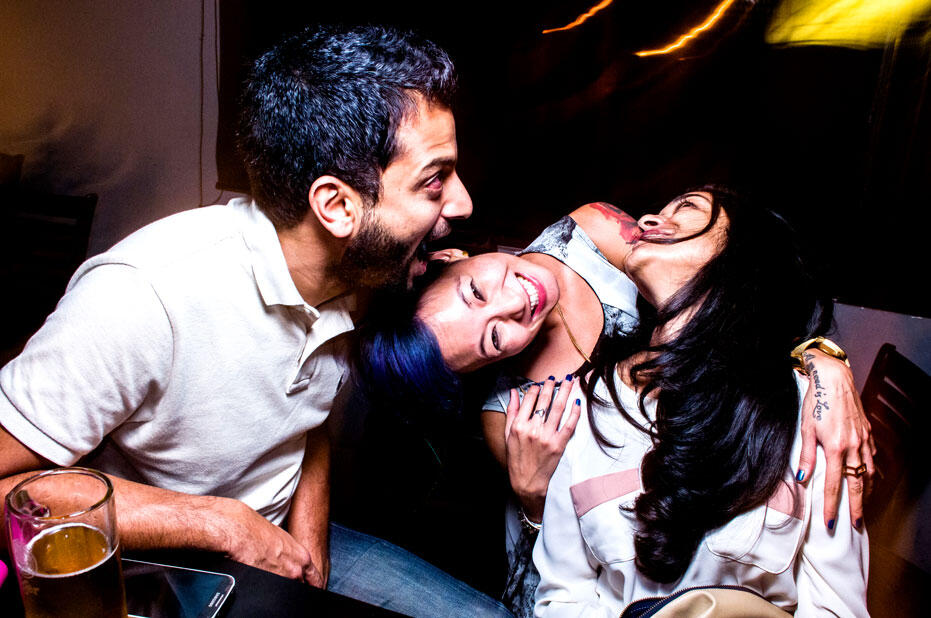 Ah, these are two of the first people i usually want to tell things to <3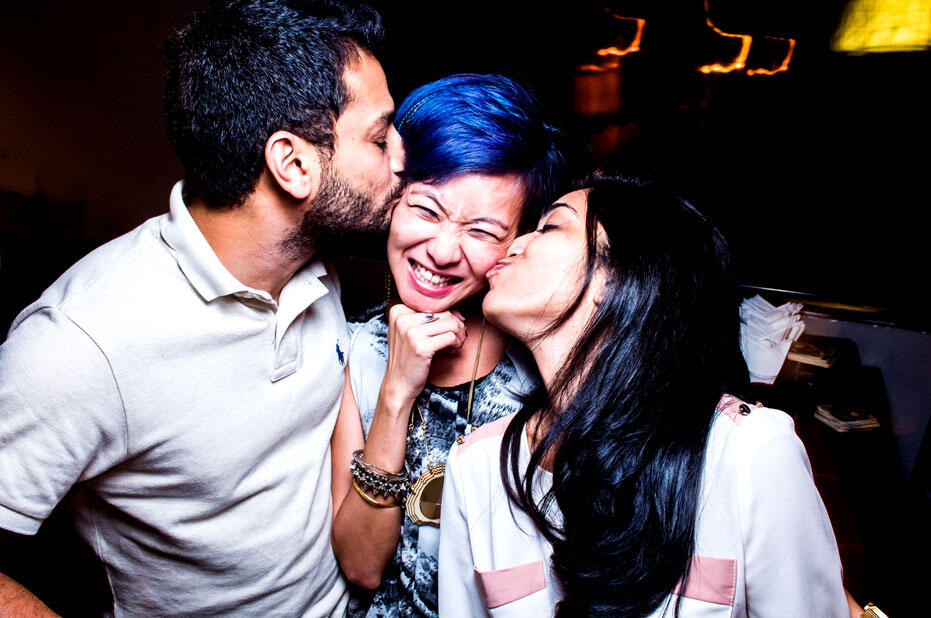 So much loveeee! Must be the alcohol.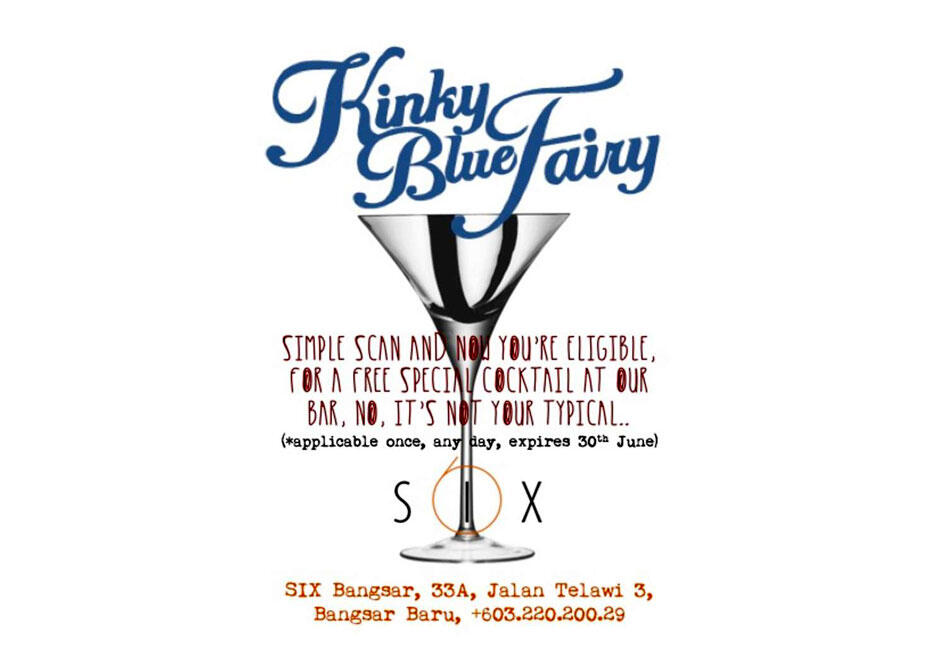 Wassupppp, without me even asking, Danny sent over this QR code below which you can use to redeem a free cocktail at SIX!
Free drink. Why not.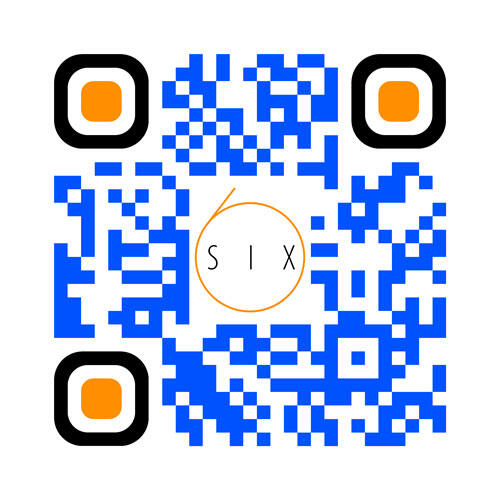 *applicable once, any day, expires June 30th 2015
SIX has 3 main theme nights of the week:
– Mo' Better Jams, Live Music every Wednes6ay
– Girls Night Out (GNO) Thirst6ay, every Thurs6ay ladies get 3 free special concoctions (limited to first come first serve) + 20% off all signatures
– Retro Throwback, every Friday
[All prices below are in nett]
Regular Hours (after 9pm)
Tiger Mug – RM12
Tiger Pint – RM22
Guinness Pint – RM24
Happy Hours (5pm-9pm)
Tiger Mug – RM10.90
Tiger Pint – RM14.90
Guinness Pint – RM17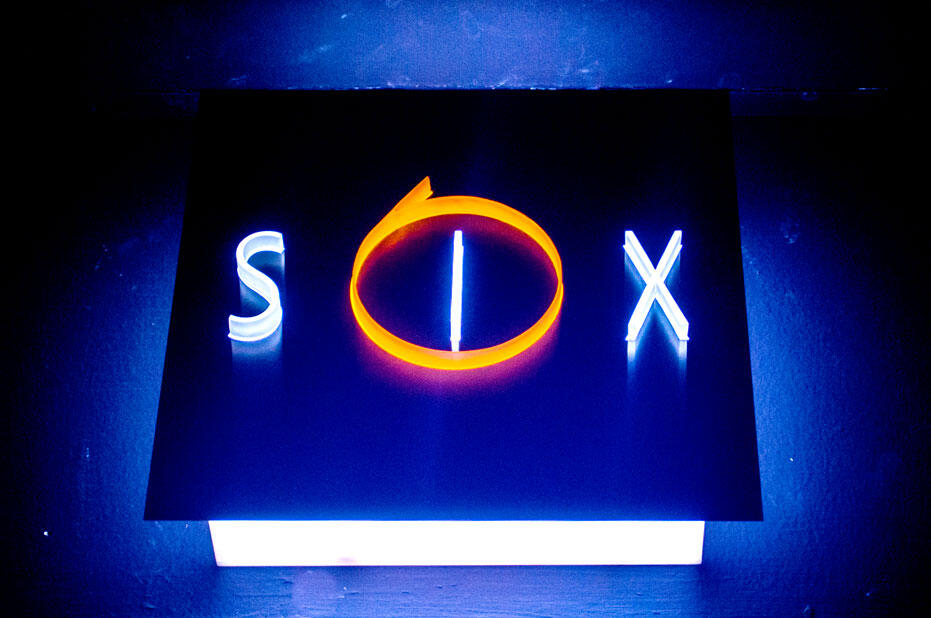 Photographs by Saufi Nadzri