I only JUST managed to see all the pictures taken at my blog's 11th Anniversary party!
Get ready for a BARRAGE of photographs in this blogpost..!
First off, i'd like to thank the team at The Bee @ Publika for being so accommodating as our event venue and assisting us as much as they could to make our party a success <3
And thanks to MY team for the day 😀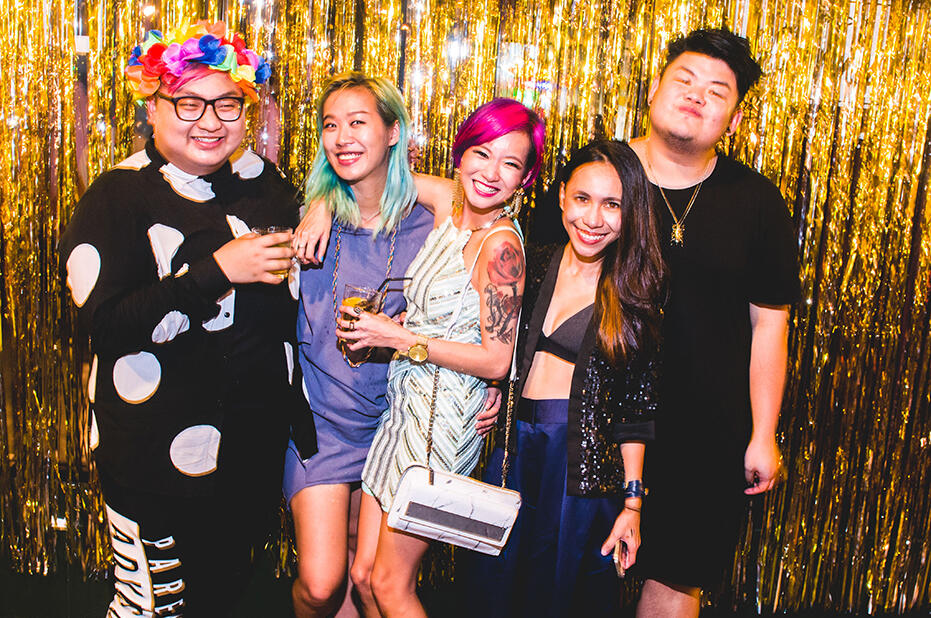 L-R: Adrian, Sweet Ee, me, Baby, Joe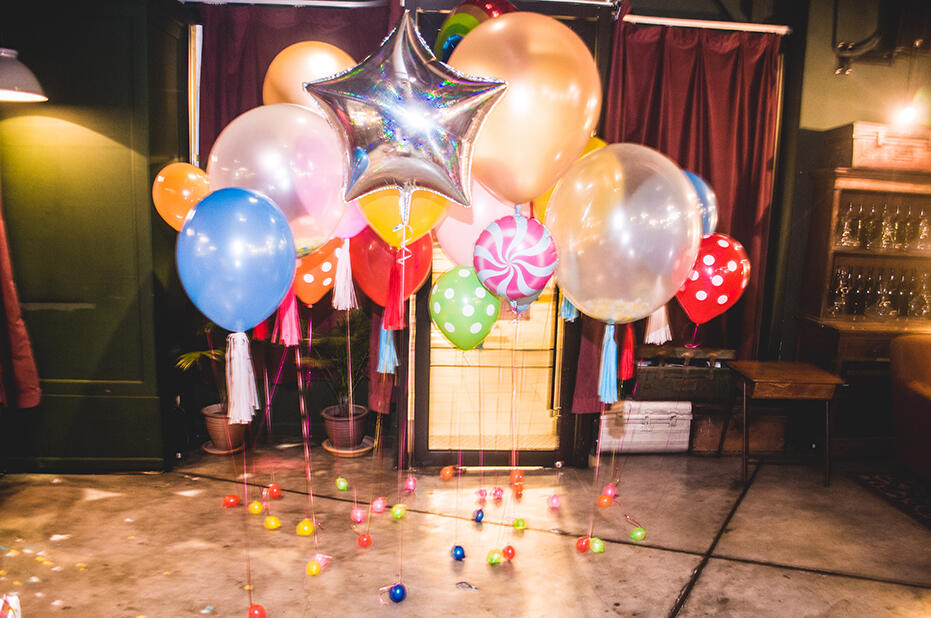 A small portion of the balloons before the rest were blown up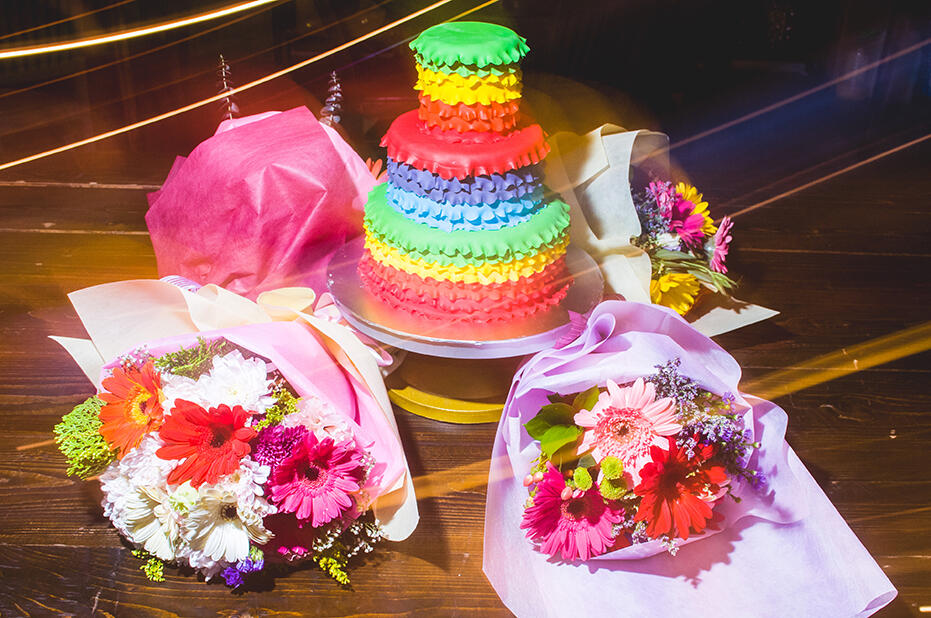 Rainbow cake from cute cake makers Shawn & Ferdy; and surprise flowers from our ex-intern Weng Yee who's now residing in London. WHY ARE YOU SO SWEET?! We miss you!!!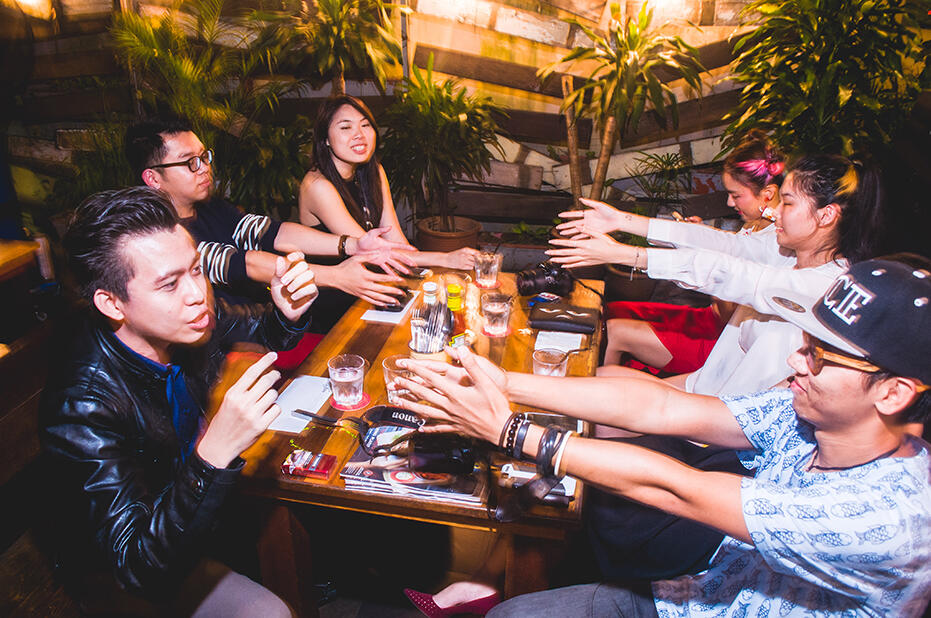 Magician Aris Raphael freaking guests out with his tricks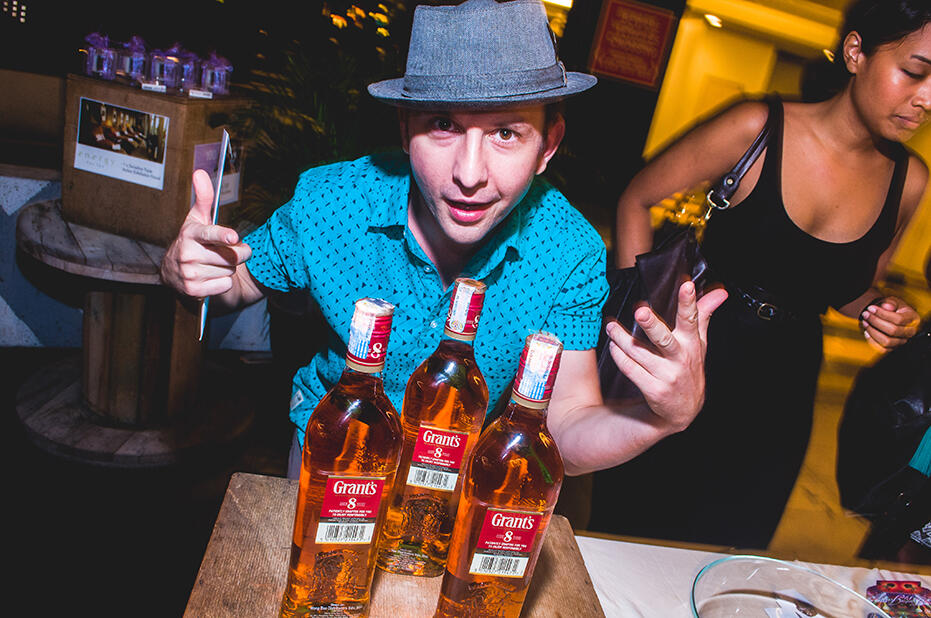 Grant's 8-year-old Scotch Whisky won "Best Blended Scotch Whisky under 21 Years" at the International Spirits Challenge Awards in London last year, and I'm still so chuffed that they came in as KinkyBlueFairy's main alcohol sponsor with their team of bartenders to prepare cocktails.
Their brand messaging is absolutely in line with my beliefs, making the whole arrangement all the more sweeter. It's about acknowledging the people who have helped you achieve great things in life, cos no successful individual gets that far on their own.
I definitely couldn't and wouldn't still be going if it weren't for the love and support of every single person that has had a presence in my life, no matter how brief. Family, friends, readers, clients, media, everyone. Even someone i've never met, sitting out there wishing me a good thought, is actively sending me positive vibrations that unbeknownst to me alters my life in some way (well, i believe so!).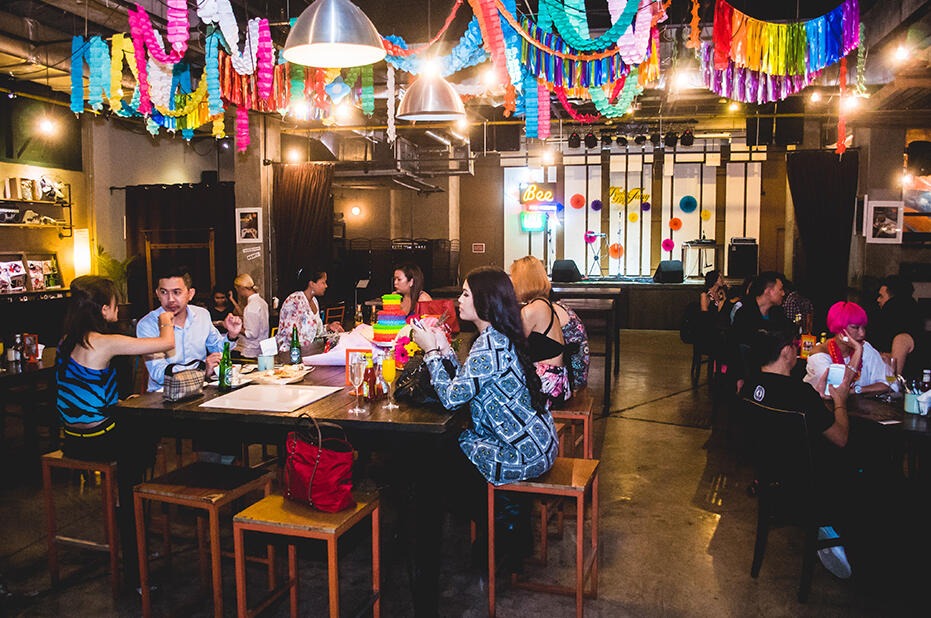 The ceiling of The Bee was strung with decorations from KinkyBlueFairy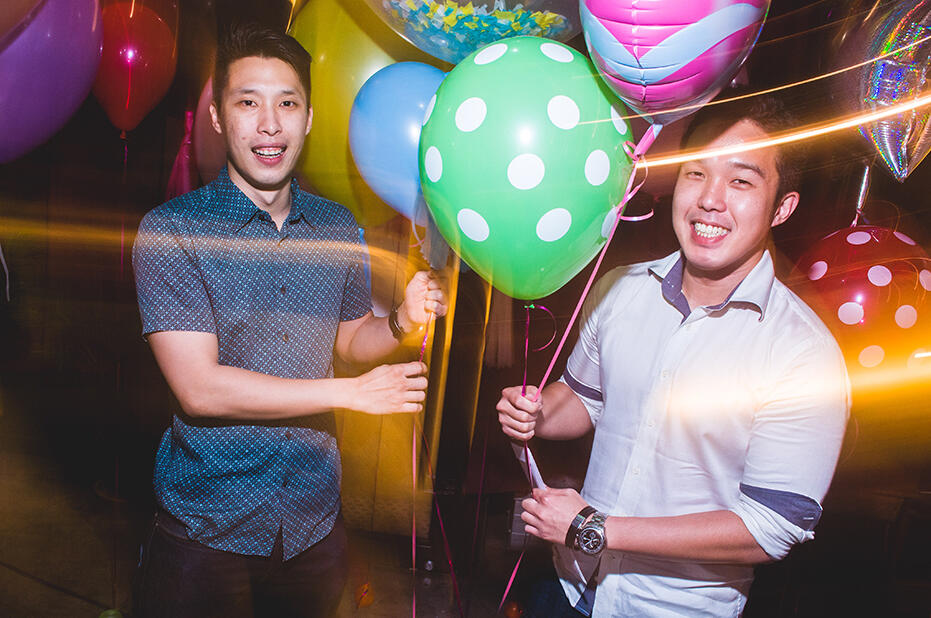 Thanks to Chze Hong and Aaron for letting us suck you both into helping out that night too XD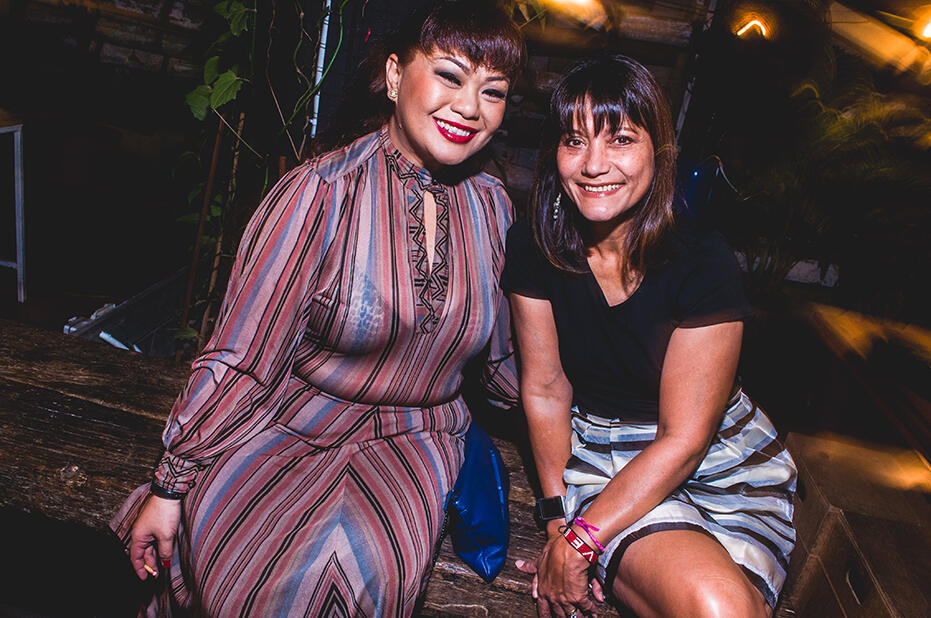 Bella Rahim and Yasmin Yusuff.
Baby was so excited when she saw Yasmin RSVP. "Oh my god i'm a fan!" Lol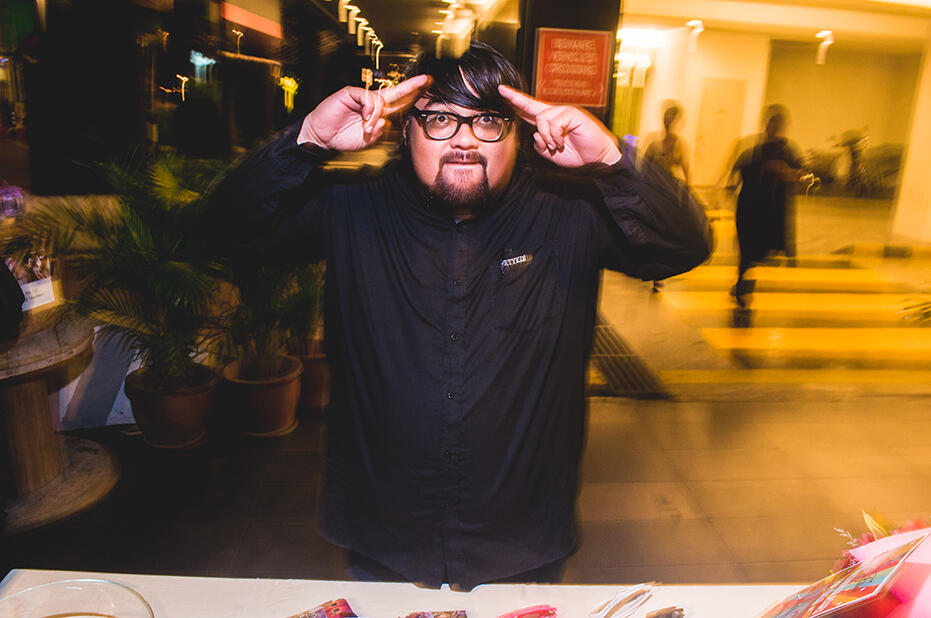 Mooky! <3 You know, Mooky was my FIRST EVER friend on Friendster back in the day…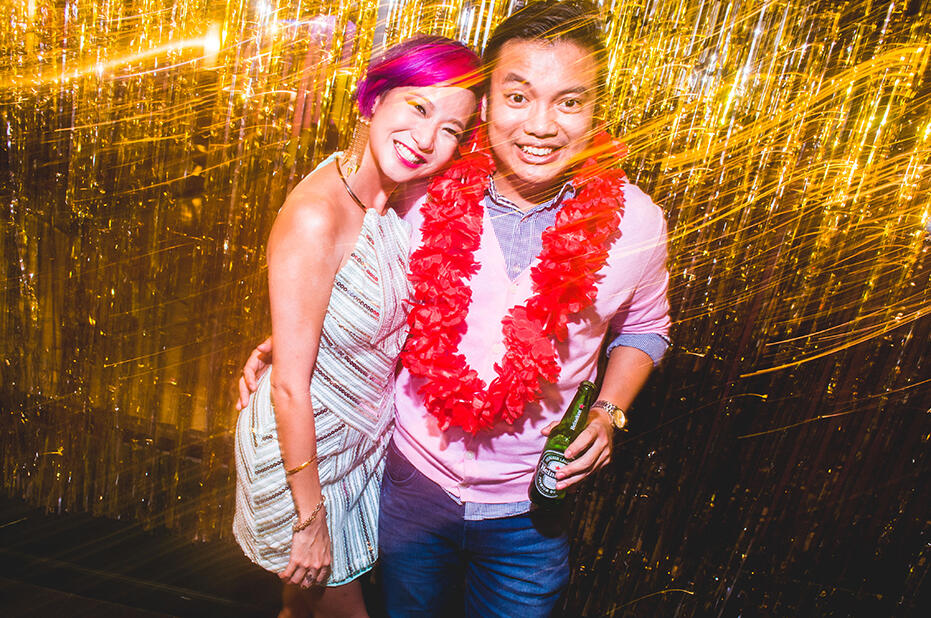 With Keith from Uniqlo! He admitted to me he's been a long time reader at the END of our trip to Paris last year! Awww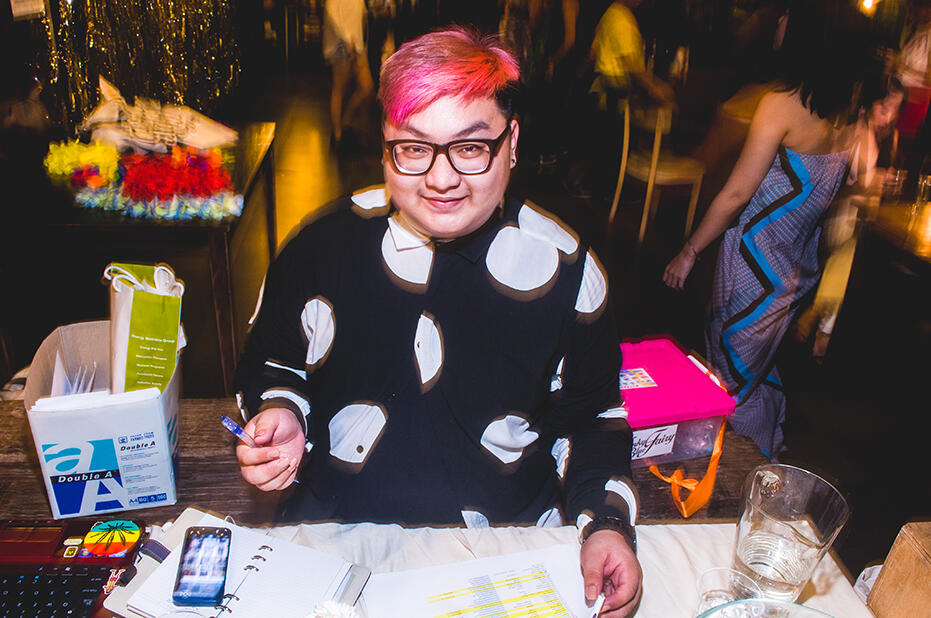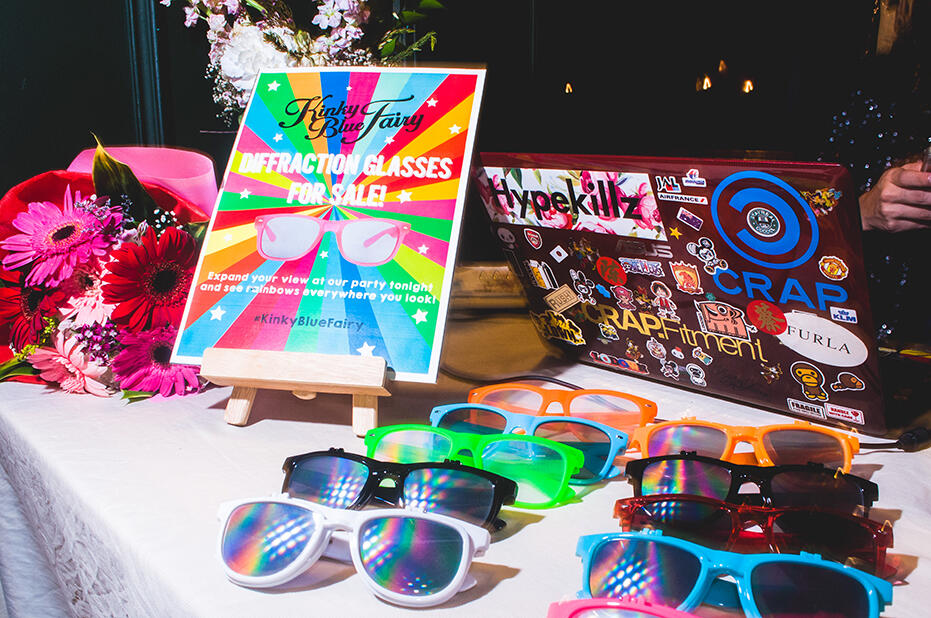 You can purchase KinkyBlueFairy diffraction glasses *here*!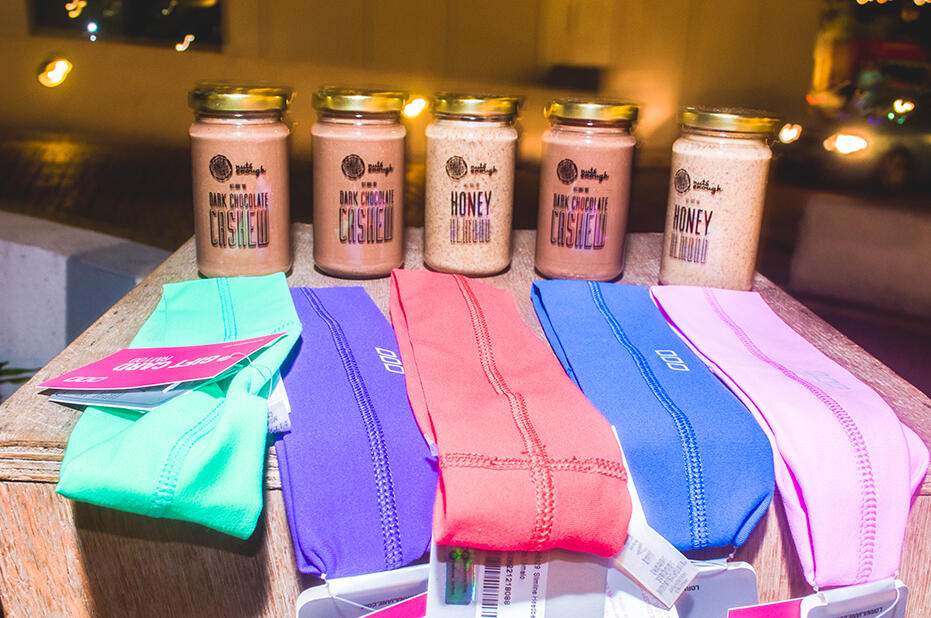 That night we had a bunch of giveaways, like Artisanal Nut Spreads from Nuts Enough and Workout Headbands from Lorna Jane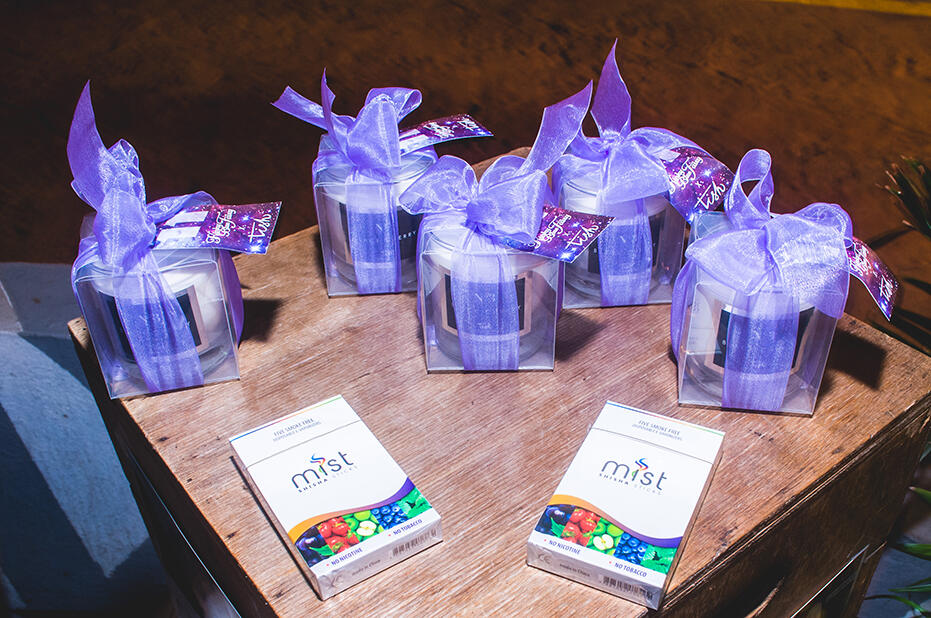 Organic Scented Candles from local custom candlemaker Tish, and Mist Shisha from Things for Whenever Shop
We also gave away apparel from Brazilian workout wear label Liquido;
shopping vouchers from Love, Bonito, Uniqlo and By Invite Only,
makeovers from Centro Hair Salon;
vouchers and treatments from Energy Spa;
workout sessions at Bodytone Studio,
photo books and prints from FOTO ZZOOM;
skincare from Shu Uemura;
and more vouchers from Triumph!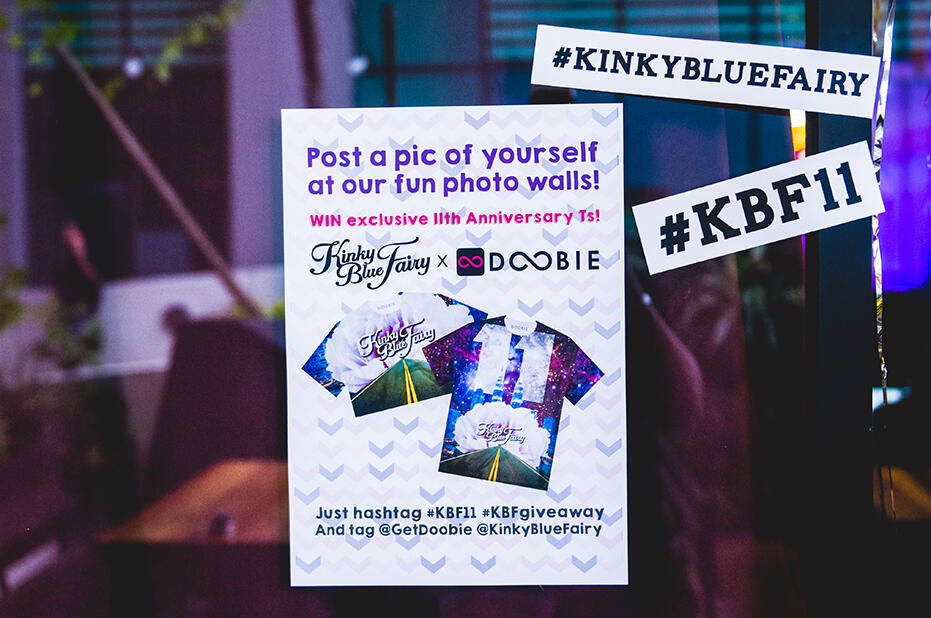 Thanks to the team at Doobie for creating custom Ts for our 11th Anniversary!
You can create your own custom all-over print design T using their app too: getdoobie.com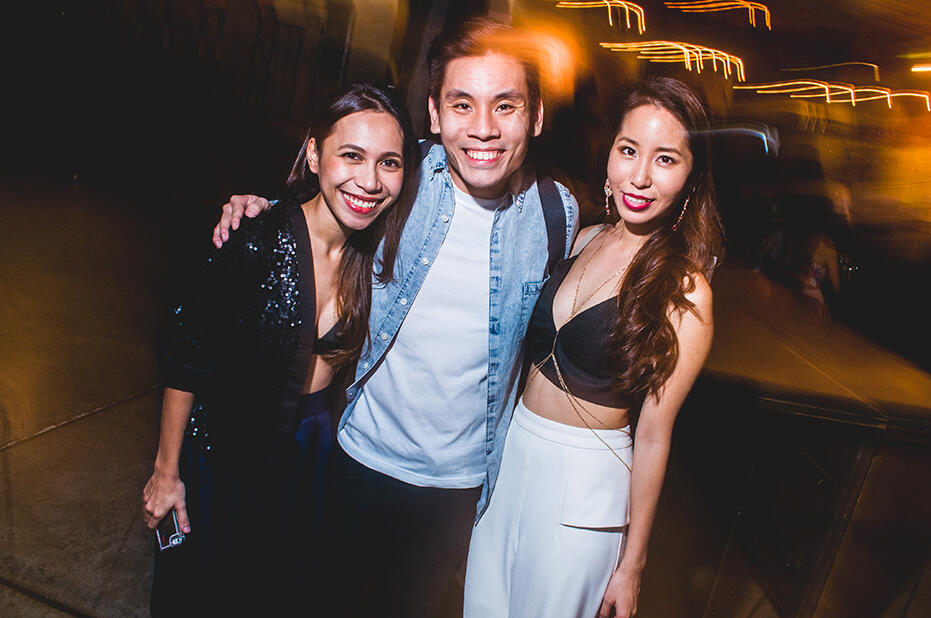 Oh there, Shannon of Doobie. 😀 Flanked by Baby and Kimberley!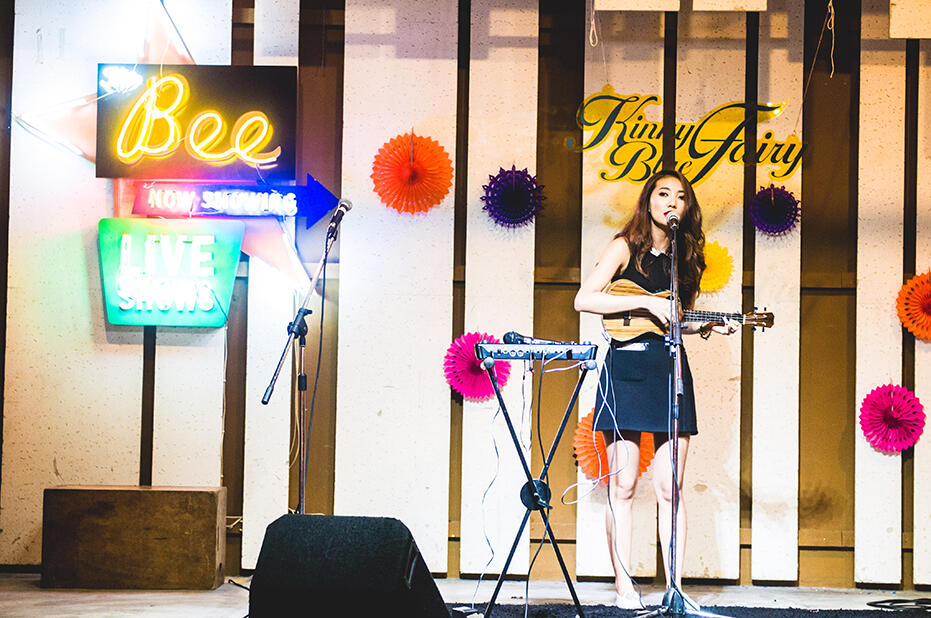 Chelsia Ng brought her ukulele Kiki and performed <3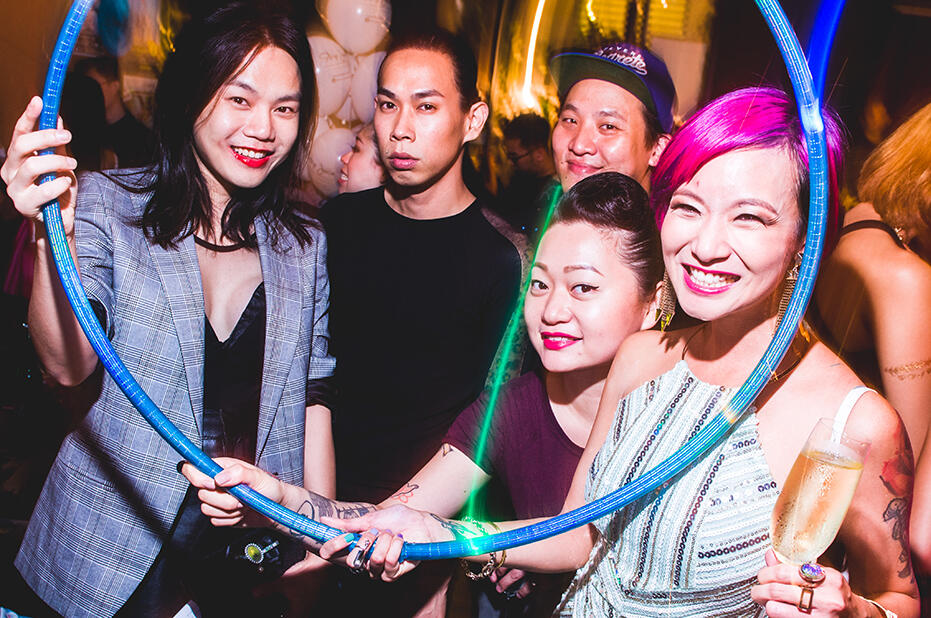 Stylist Cris Yong, stylista Ming of Dry Parlour, tattoo artist queen Lynda of Pink Tattoos, Su Keats of Wheel Love Skate Shop, and me.
They all bought me a hoop and a bag of fairy gifts as a present… too sweet!
Lynda said, "I didn't think you can have too many hoops."
YOU ARE RIGHT. It's a very distinct size and diameter i do not yet own!
Thank you guys! The cute fairy signs are hanging in my office and one next to my bed too!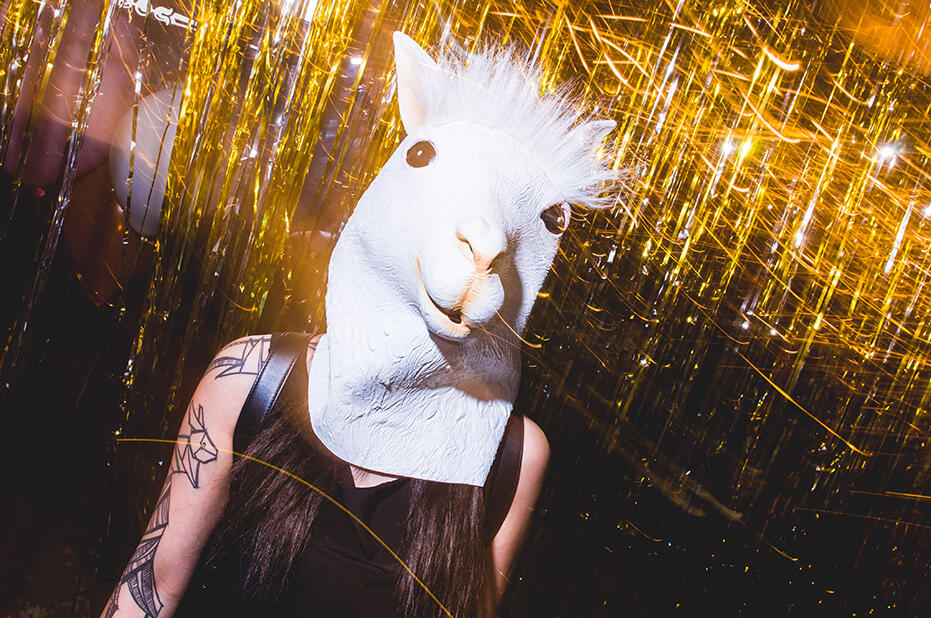 I know from the tattoo that's make up artist Laine Wong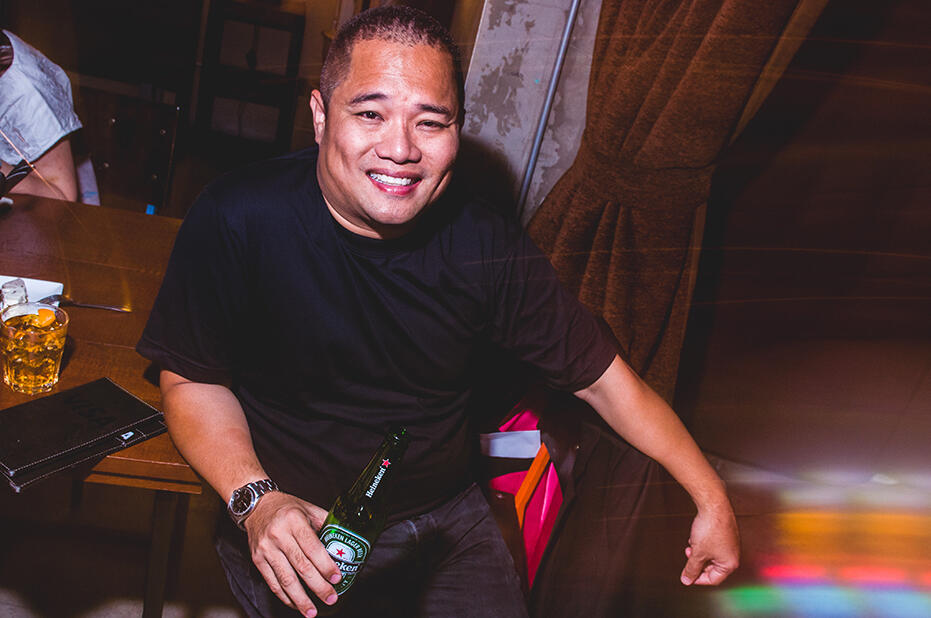 Chef Dave Looi! I met him in Bangkok at a dinner, and he's since moved from Singapore to KL to open a restaurant here called M.A.D!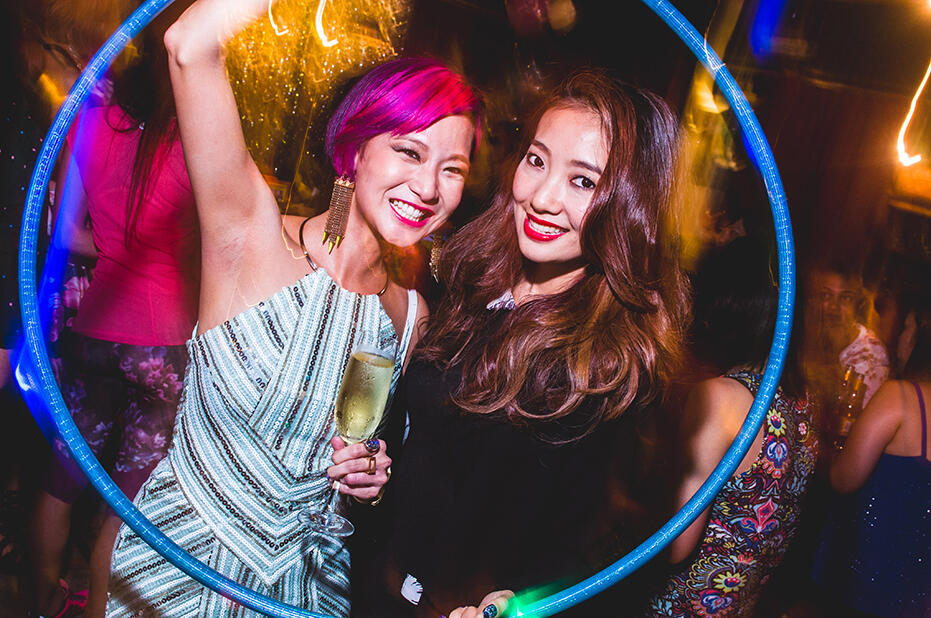 Thanks for singing Chels! Island girls forevs!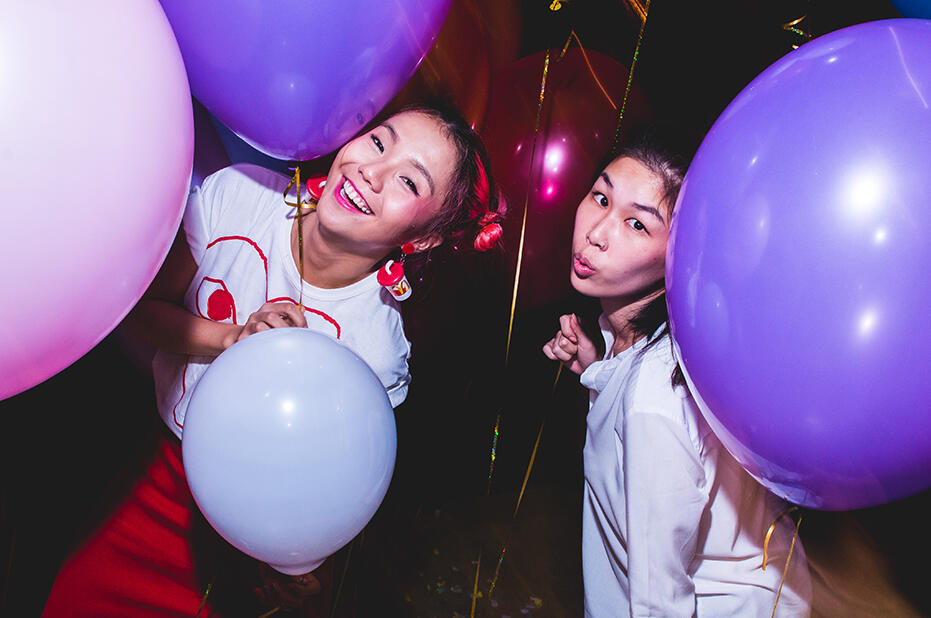 Chirpiest blogger and fashion designer Kittie Yiyi, and Zoe from Tongue in Chic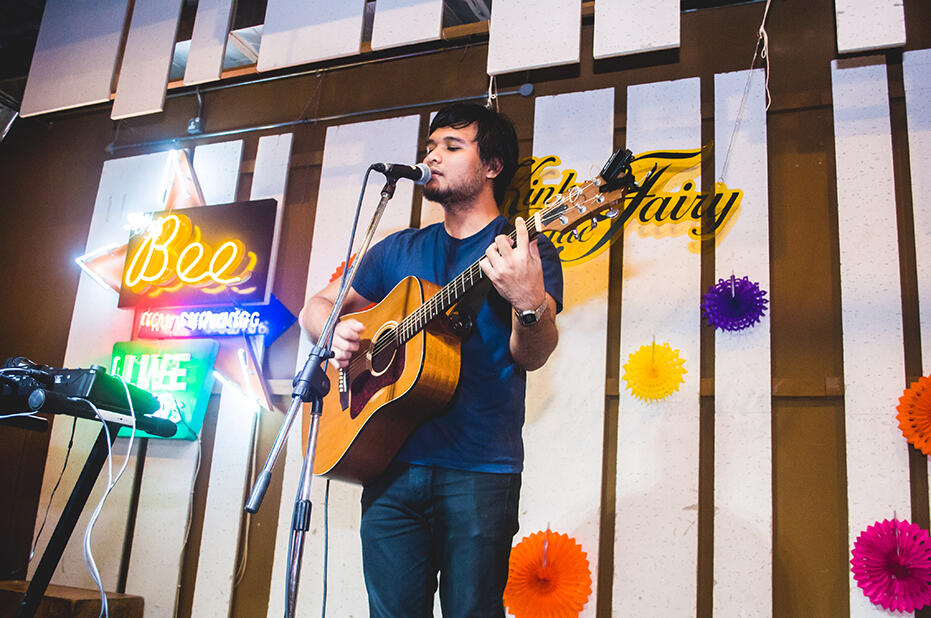 Thanks for performing Reza Salleh!!!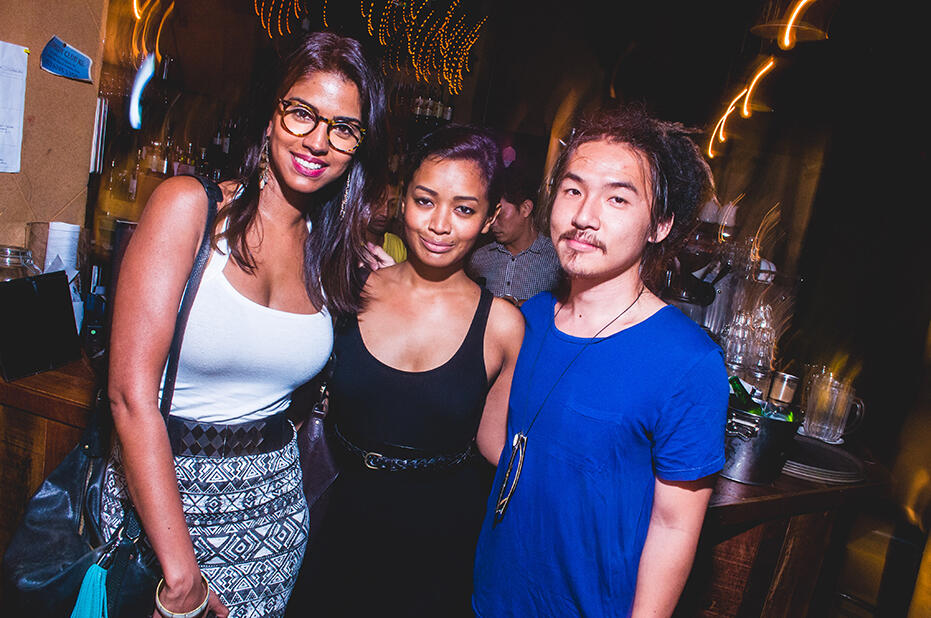 Mindvalley goddesses Veena Sidhu and Tania Safuan, and artist Justin Lim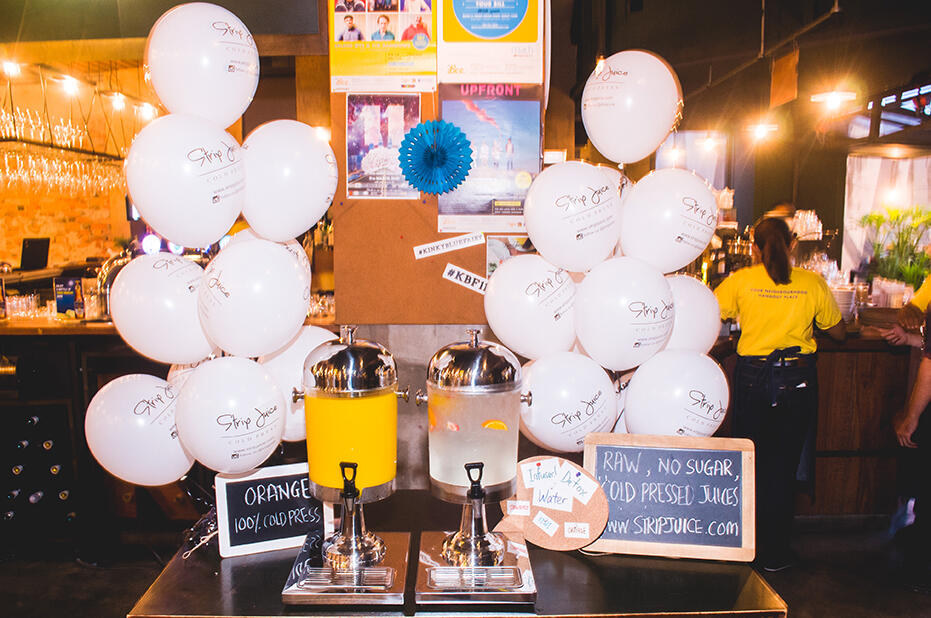 Strip Juice provided their 100% cold pressed fresh juices, much to the relief of those who didn't drink alcohol!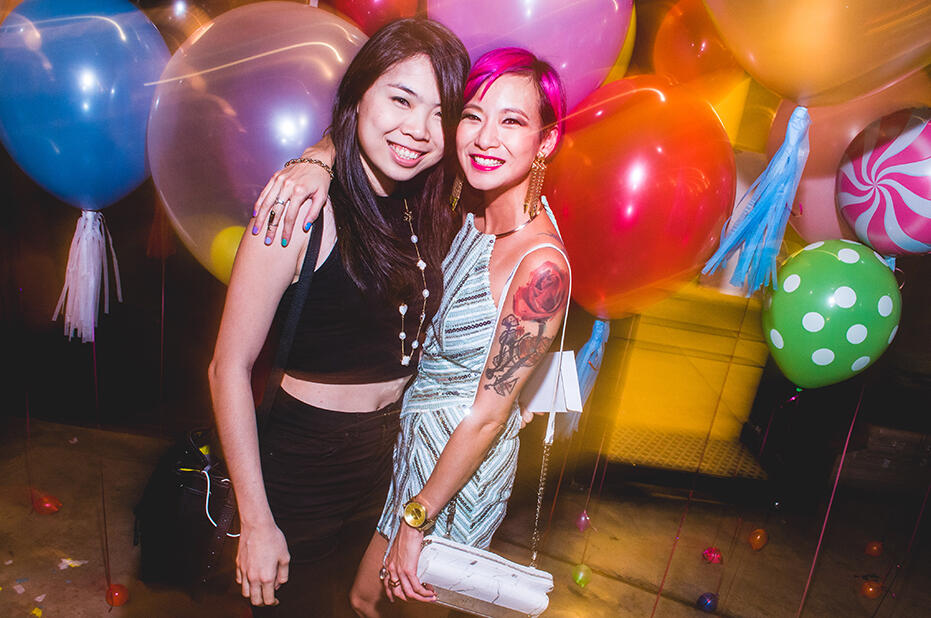 Photographer Jewel Ling! She shot me for a series of pictures for Poh Kong Tranz collection 🙂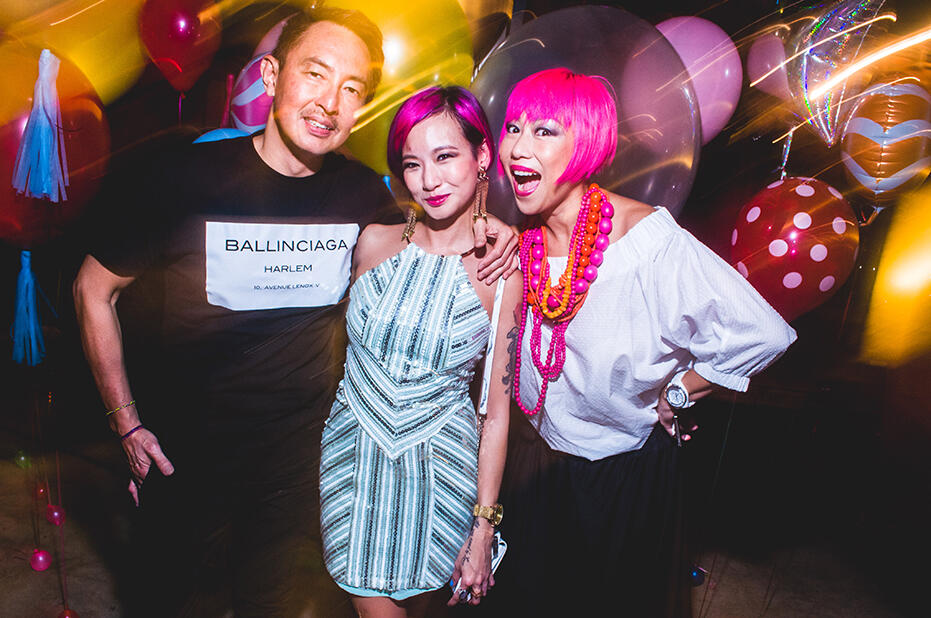 Veteran fashion designer Sonny San of Eclipse, and mother of the Malaysian fashion industry Gillian Hung aka Mama G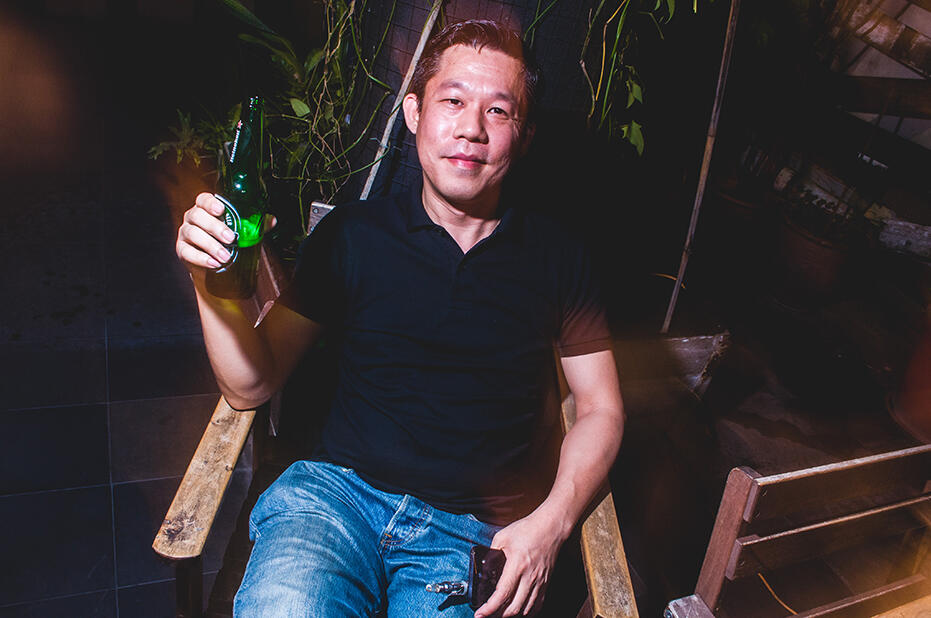 This is programmer Wilson, my behind-the-scenes guy who's helped me out numerous times for KBF. So glad you came by for some drinks!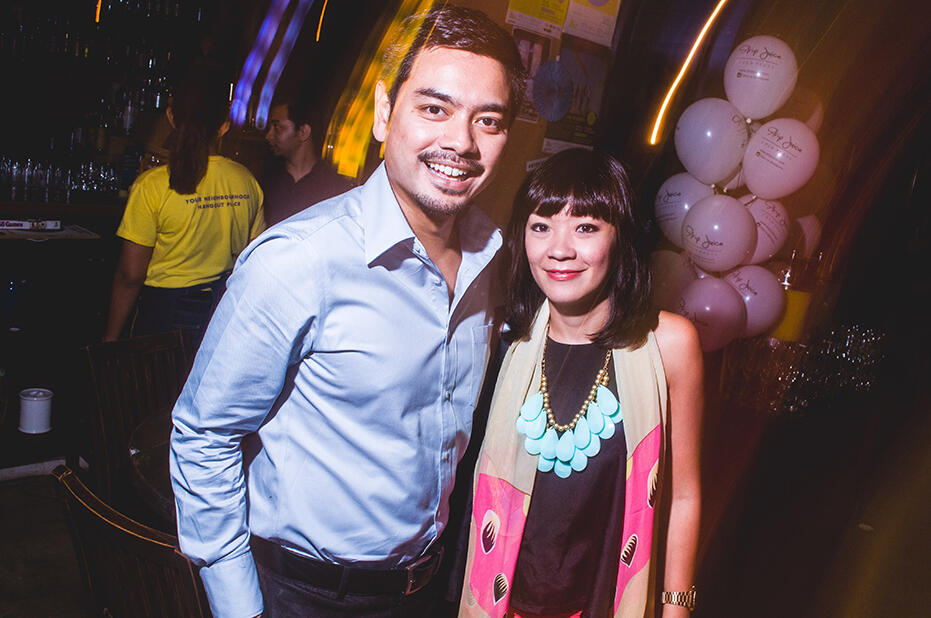 Eddie and Sue the naughty pixie!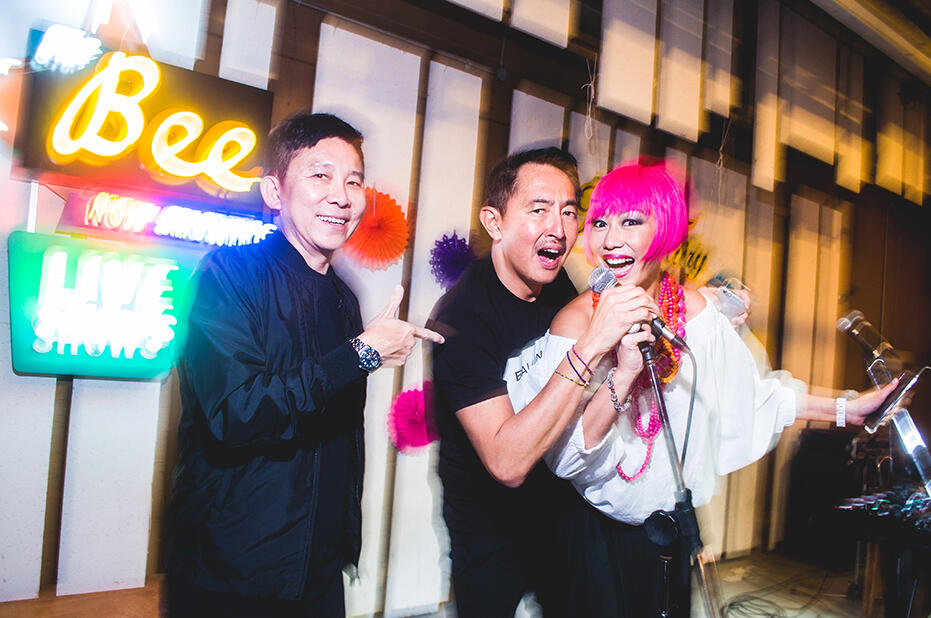 Jimmy Ong, manager of new impromptu band i didn't know was performing that night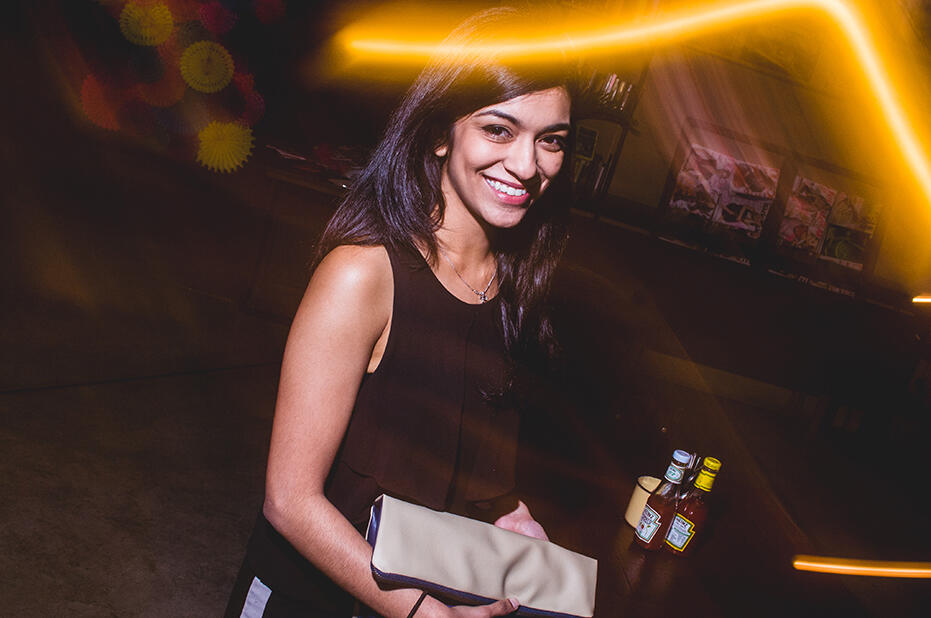 Apsy!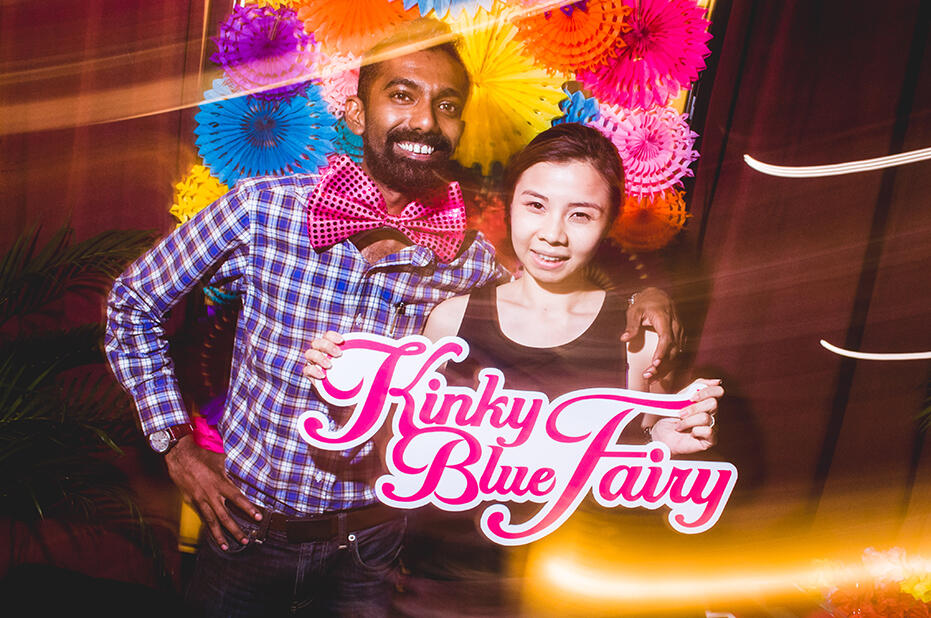 Gobi and Mary!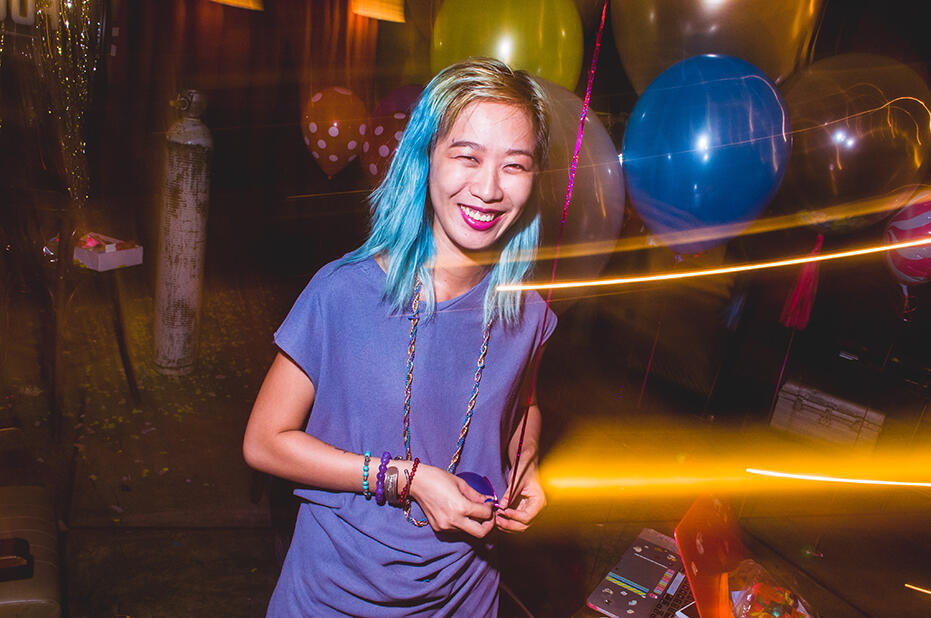 Sweet Ee… not done with balloons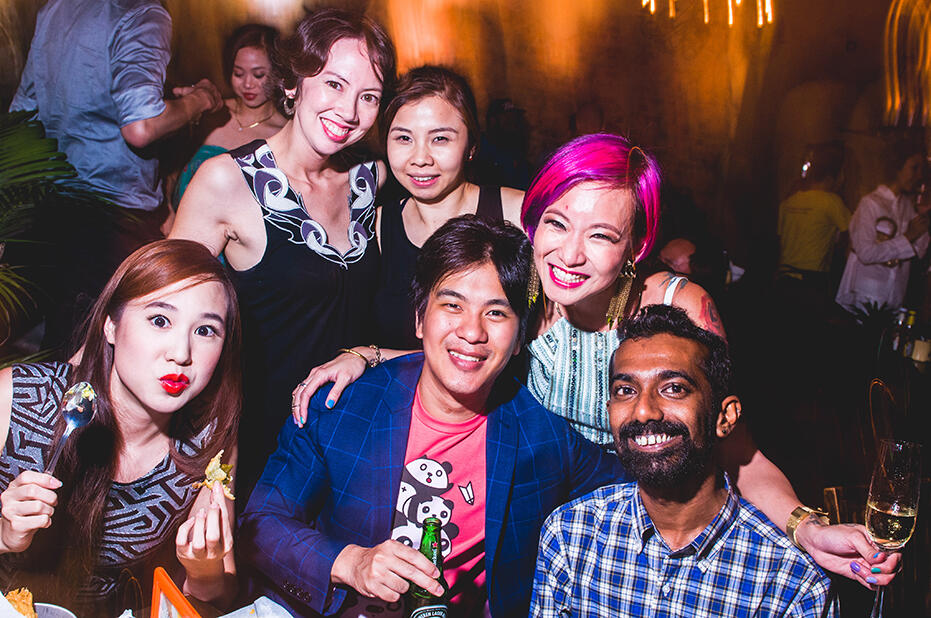 Lisa and Mary,
Steph, Louis, me and Gobi
Louis helped me bargain and purchase the domain for KinkyBlueFairy.com <3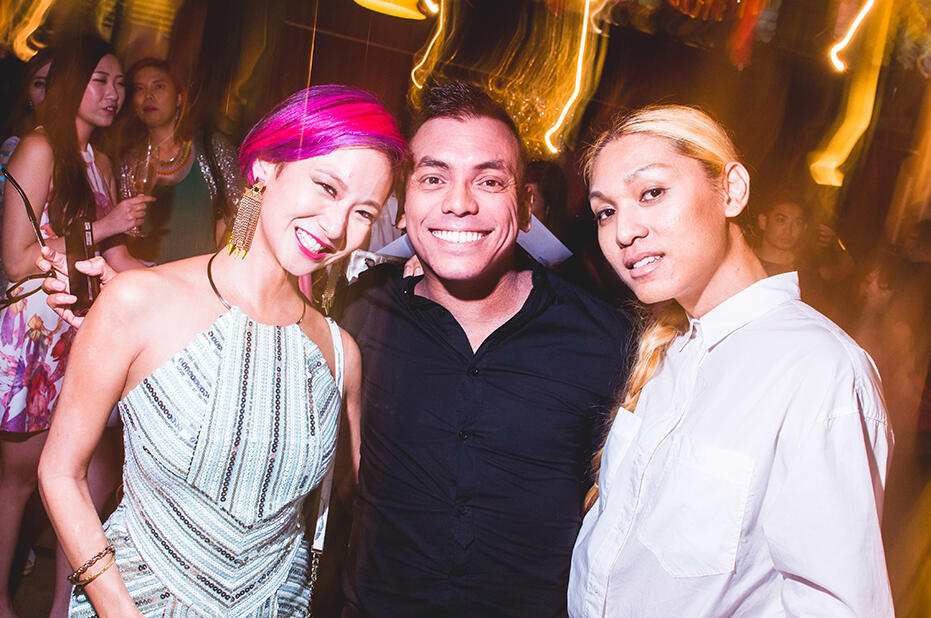 Shah from ELLE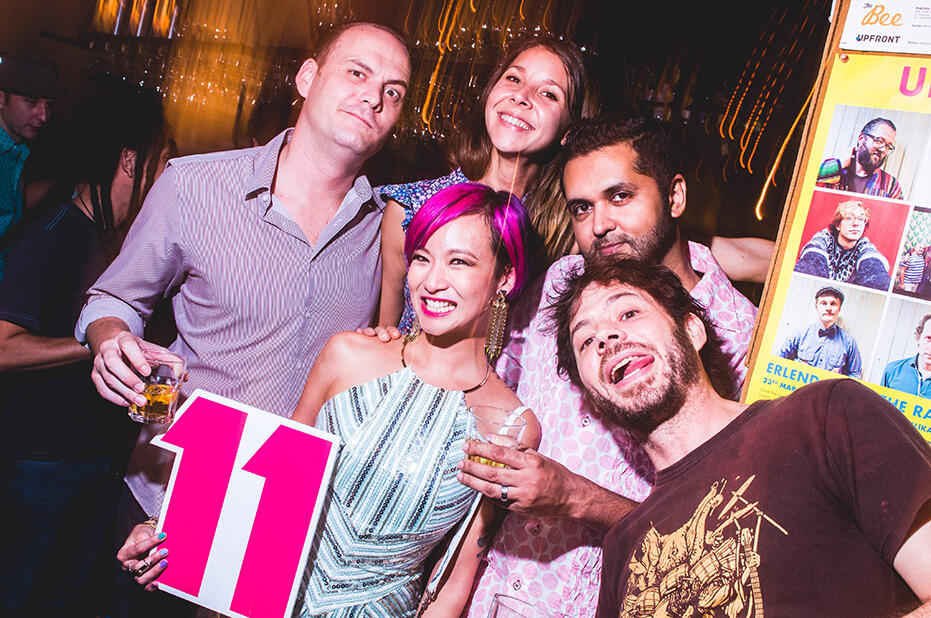 Clem, Jess, Deep and Nick!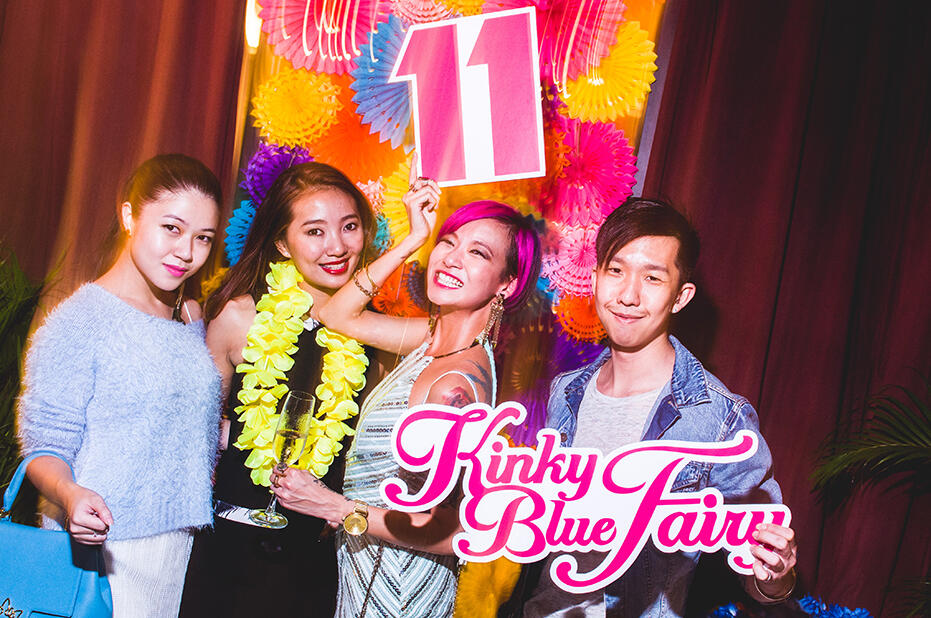 Ju Nn, Chelsia, me, Daniel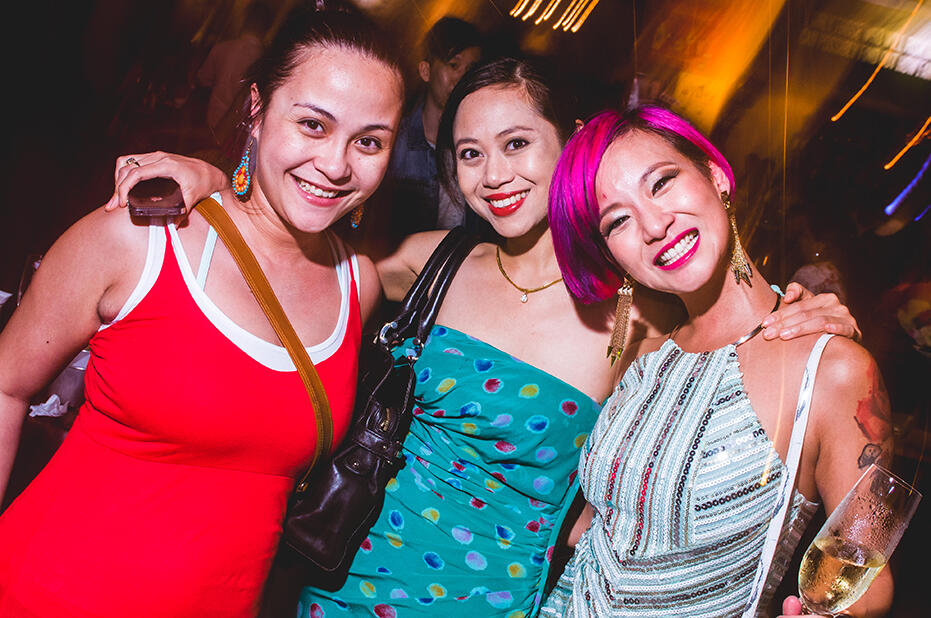 Steph, Tianna, me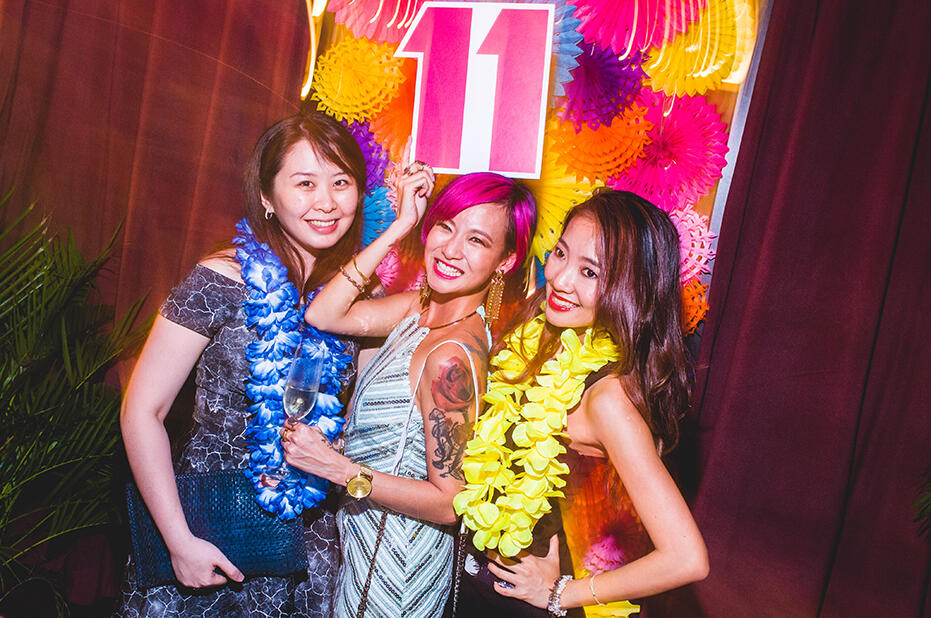 With Aisan and Chels
My gosh, i now recall that the night was like a speed-photo-taking with as many people as possible… my face hurt from all that grinning after!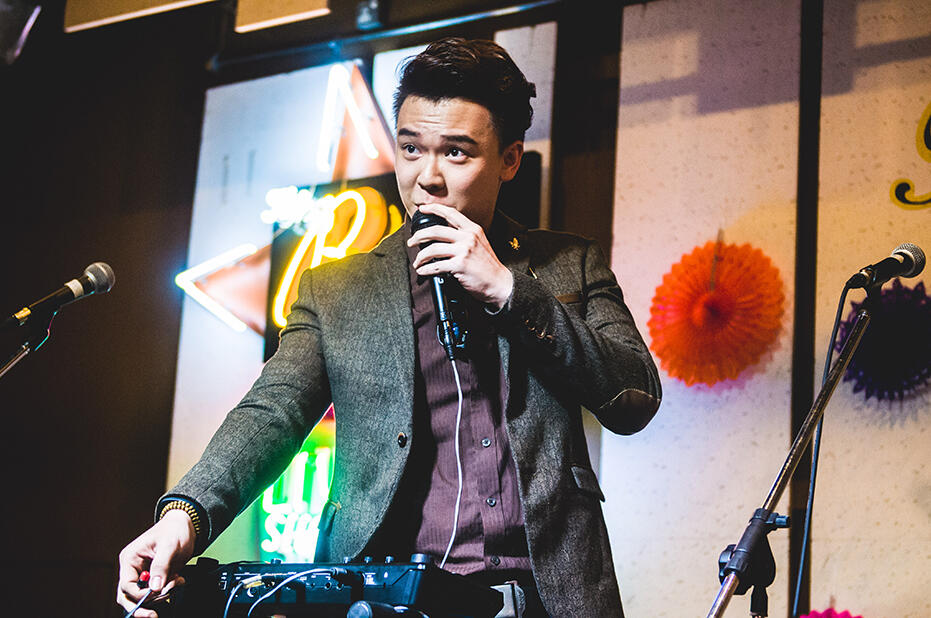 Esmond Sees performed a few songs using his own voice to loop and beatbox. Dennis Lau introduced us, i loved it, thanks so much!!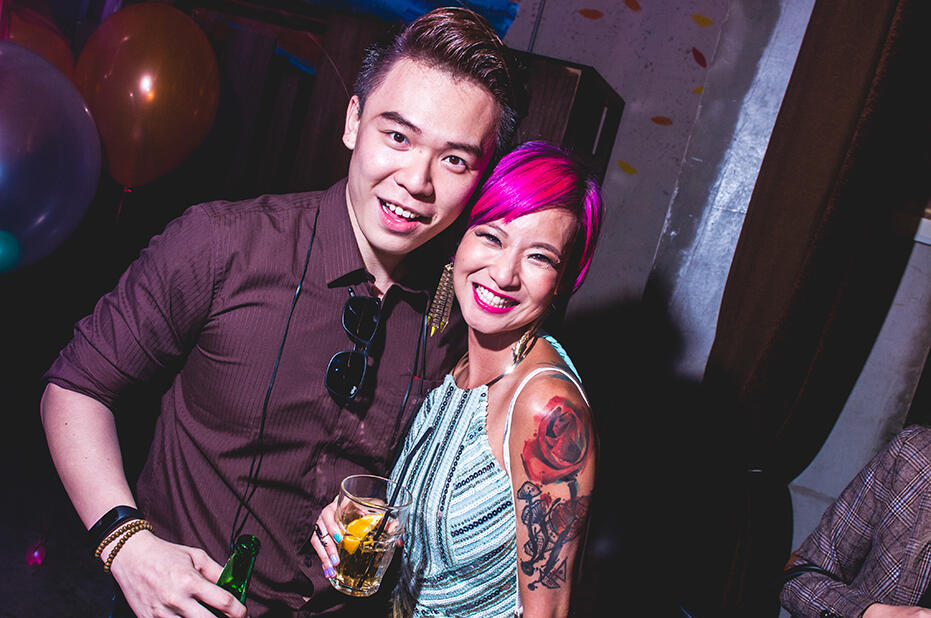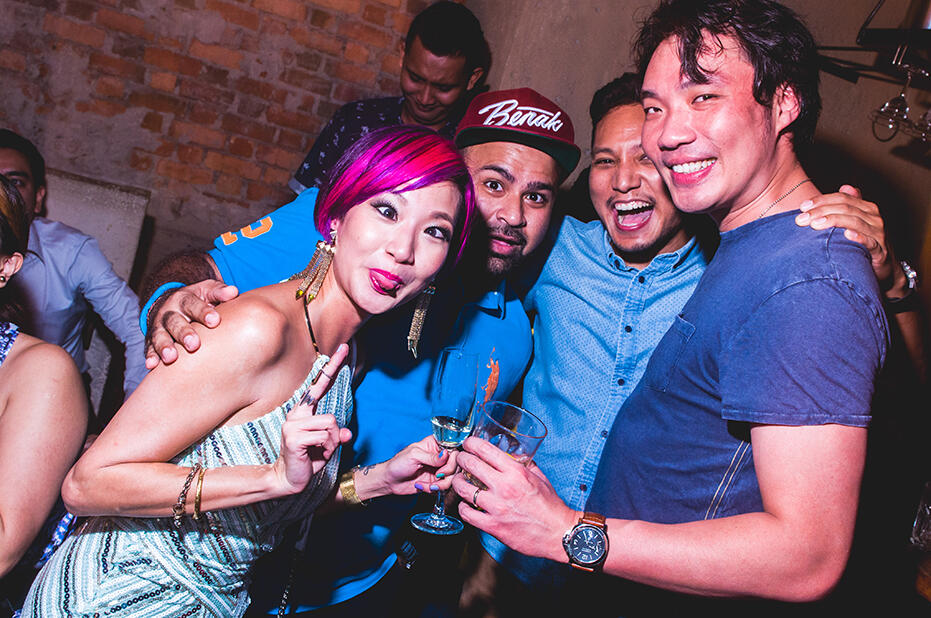 With Kubz, Raf, and Kenny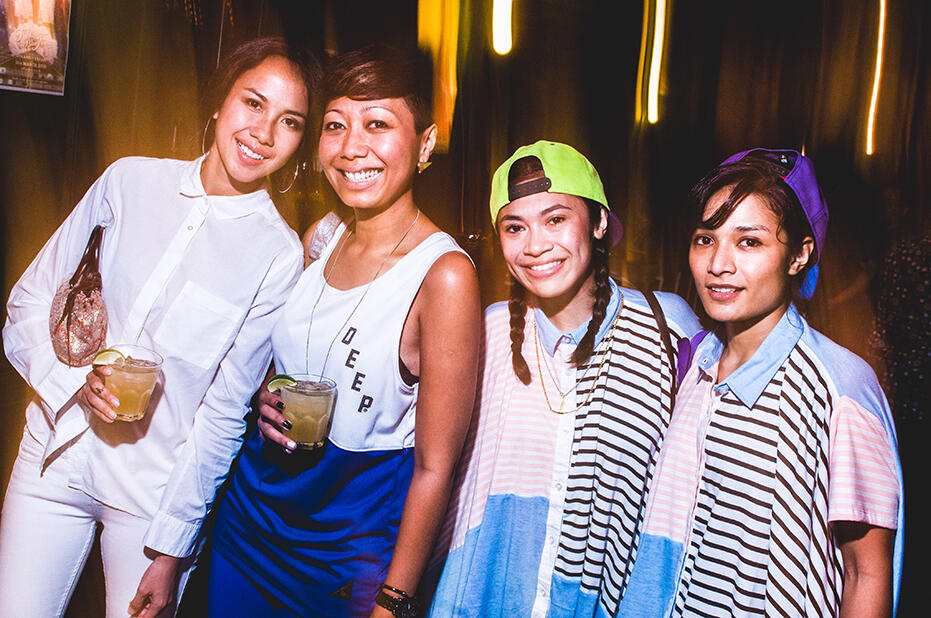 Noreen, Nadia J, Ara and Nadia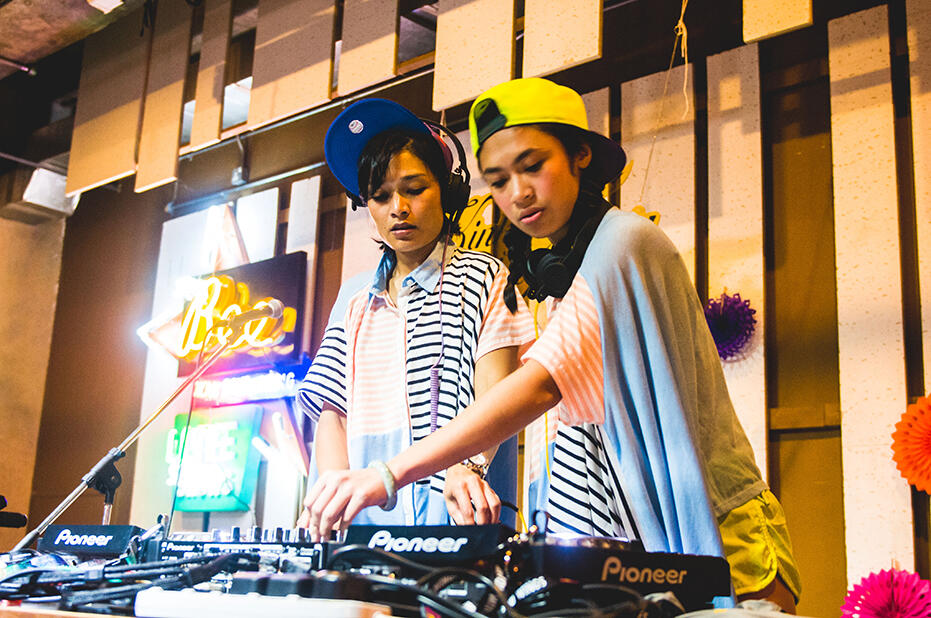 Thanks so much to Arabyrd and Tunku Nadia of Twinkies for playing that night.
So many people asked me who you were (they obviously needed to be clued in!) and lovedddd your set!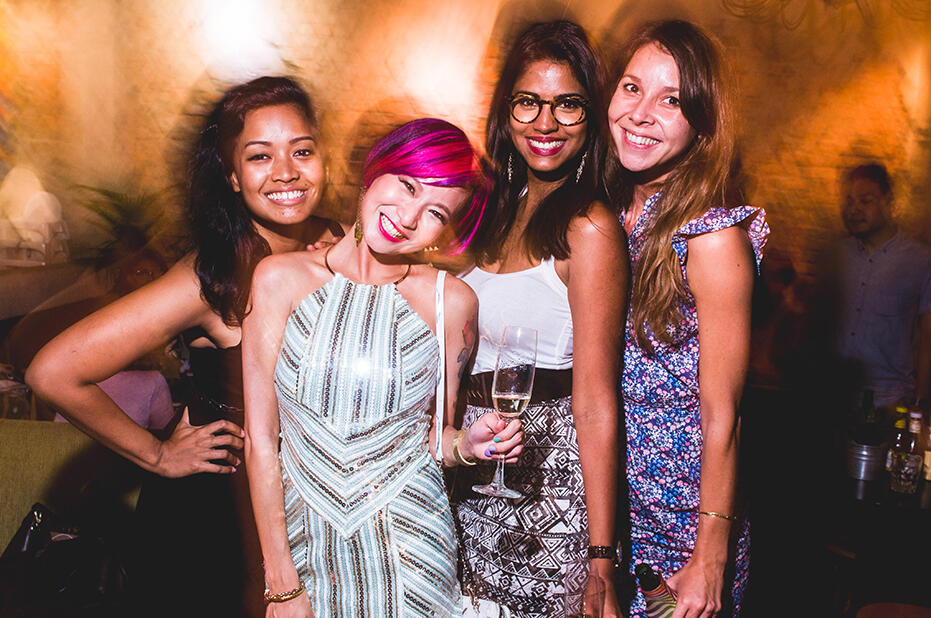 Love this pic of us! – Tania, me, Veena, Jess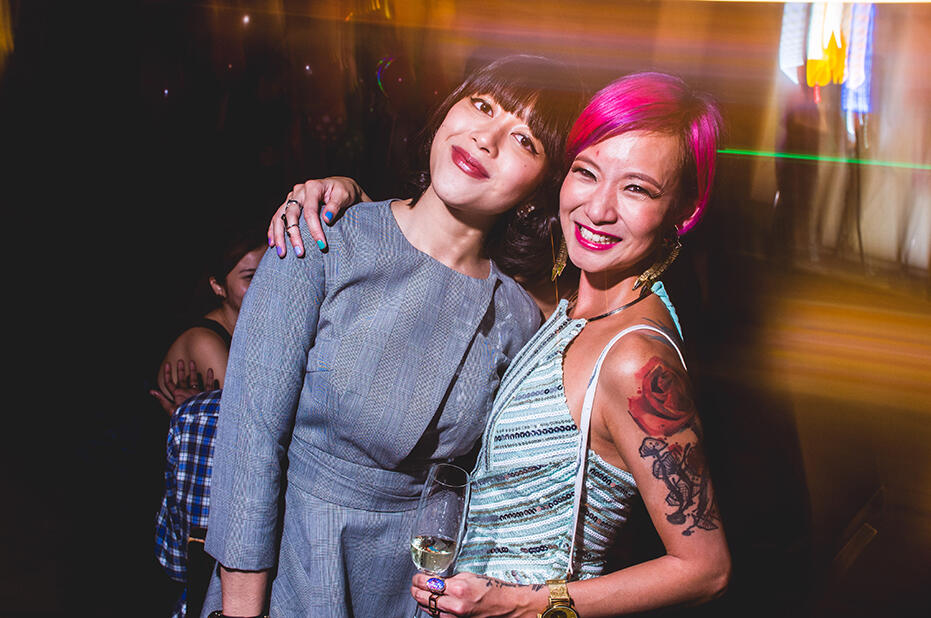 Ellie and i!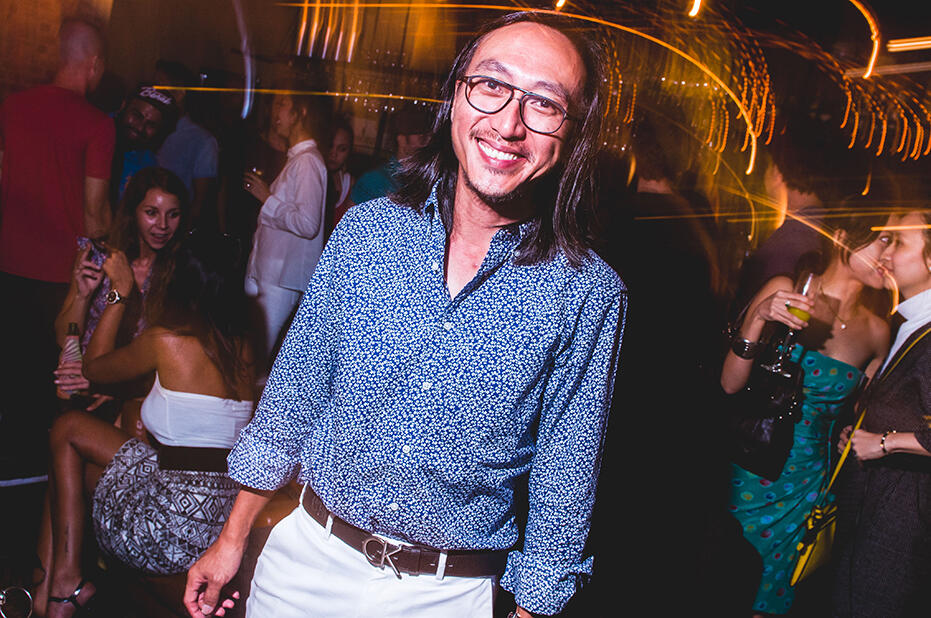 Andrew! One of my oldest friends i love hanging out with and listening to!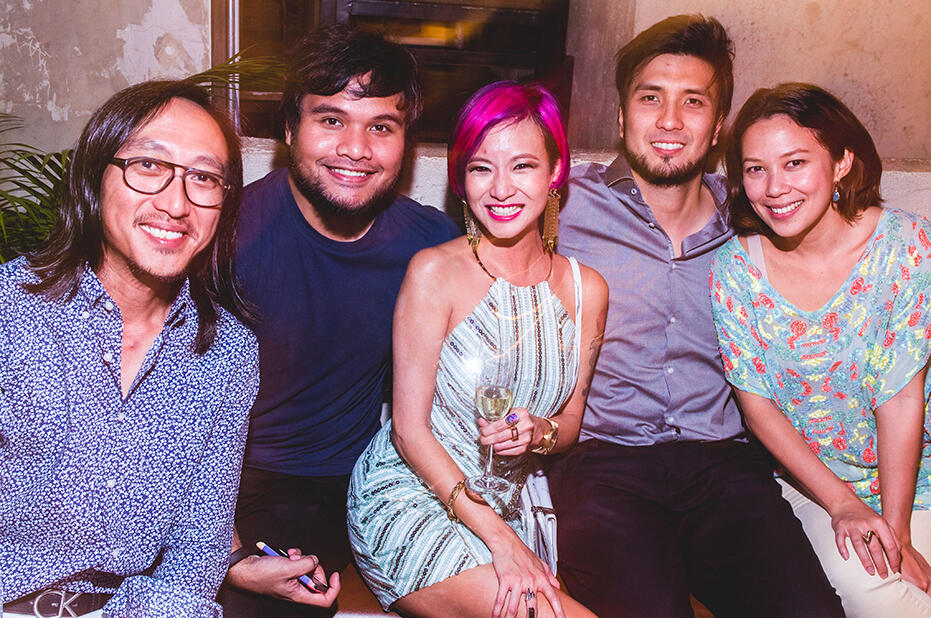 Andrew, Reza, me, Azwin and Azlina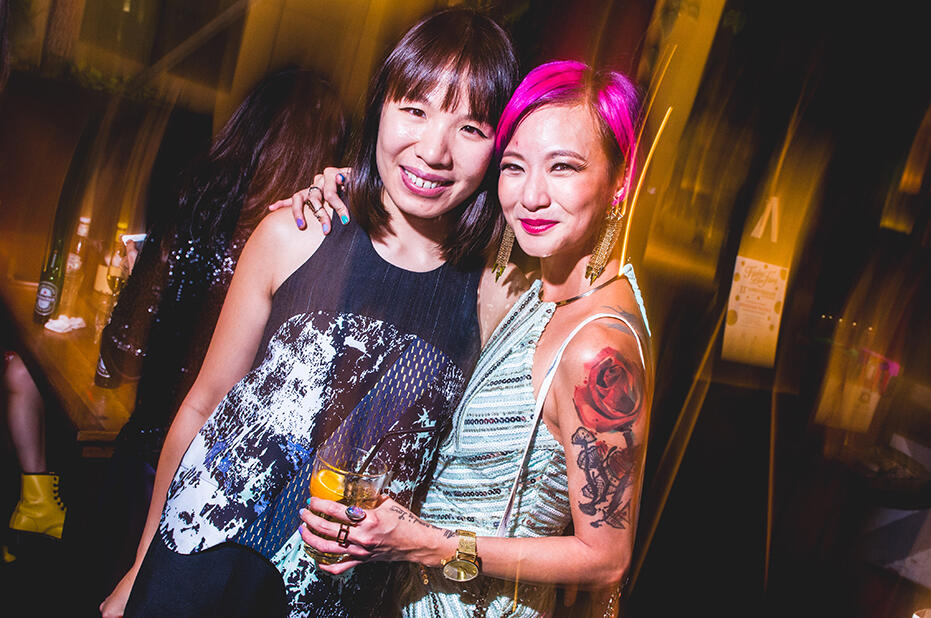 Cassey and i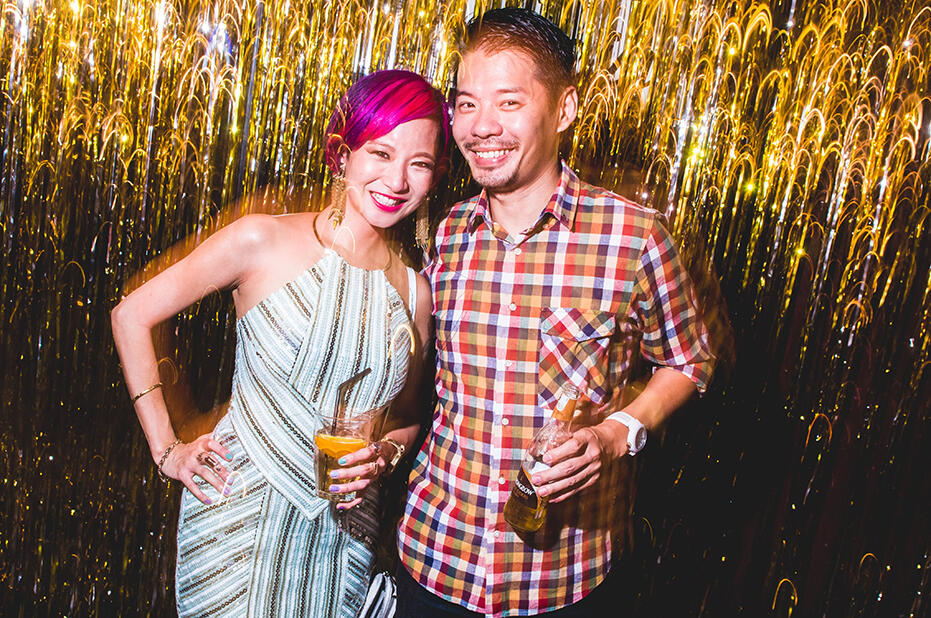 It's been a longggg time Niki!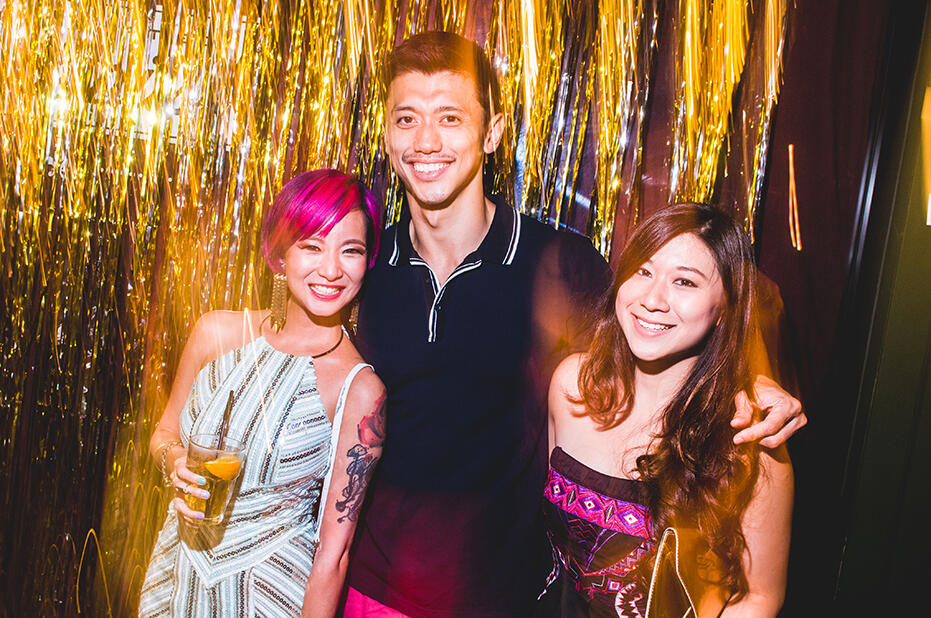 One of my favourite happy couples to stalk on IG XD – Hansen + Robyn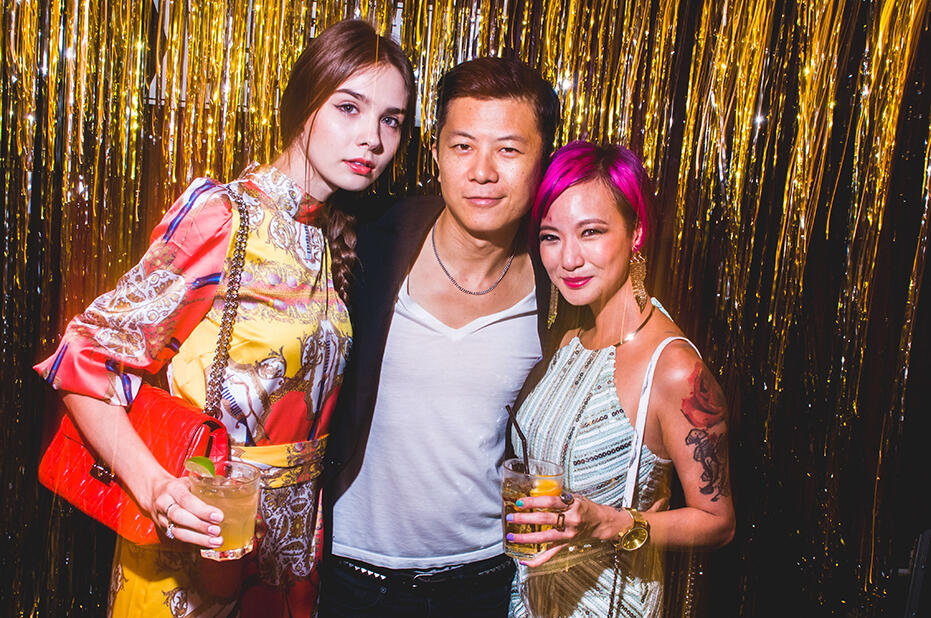 Marina and Vince <3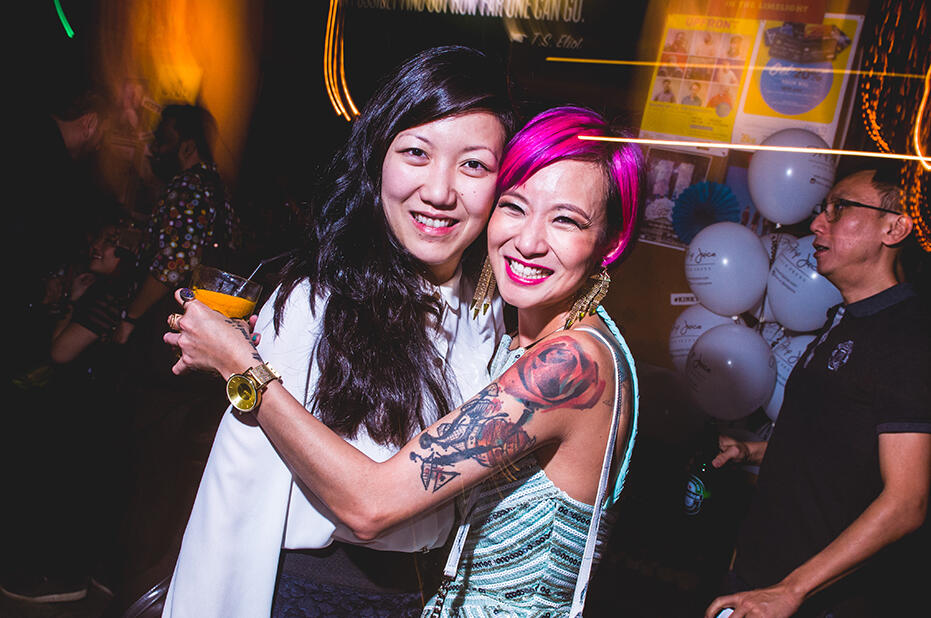 Jessica Lim Su Yin. We sat next to each other in Std 4… and were prefects so we could cut class. Haha.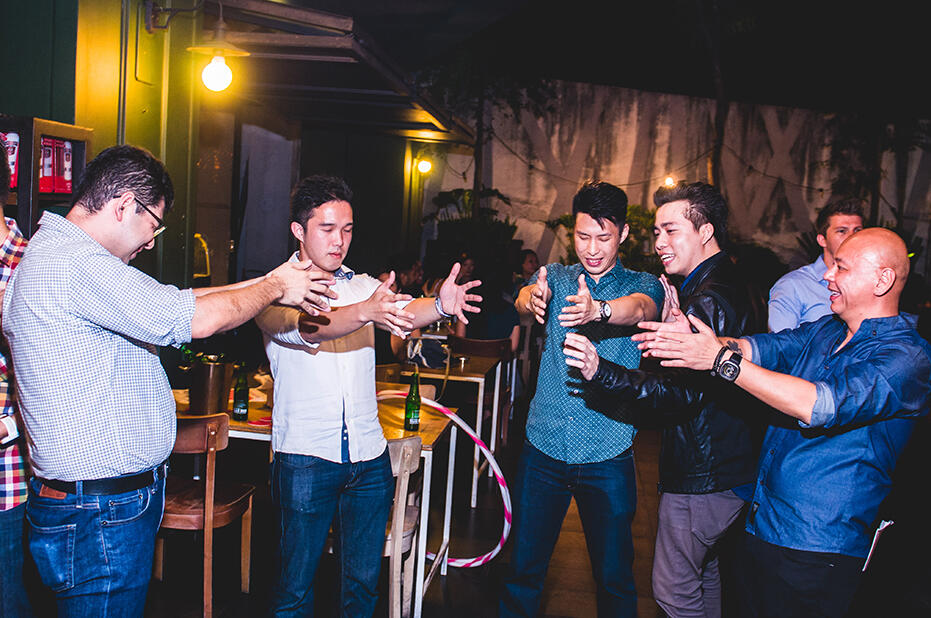 Almost like they're praying. More magic tricks from Aris!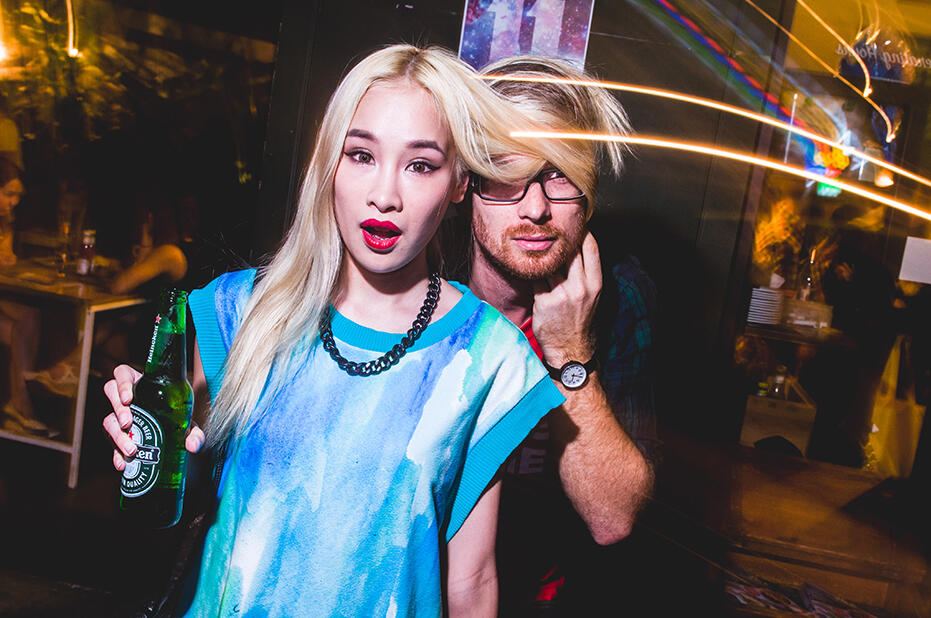 Cherrie and Paulius!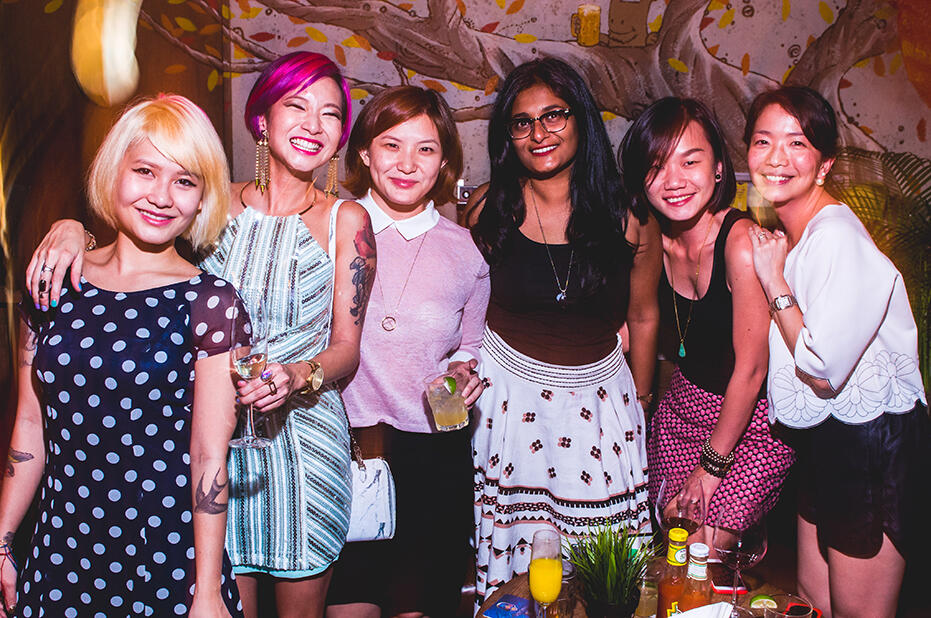 Mira, me, Sarch, Meesh, Joleyn, and Jasmin <3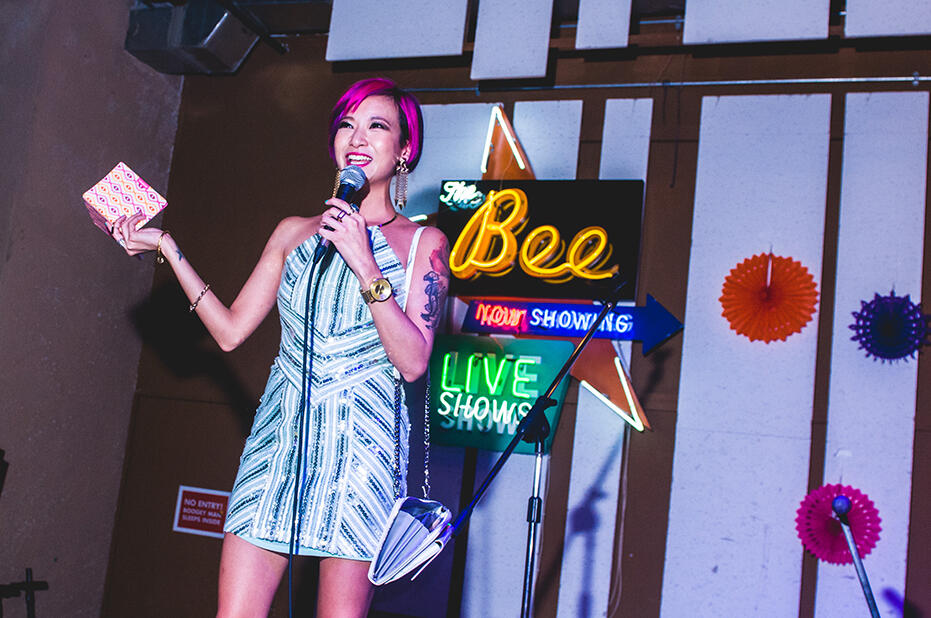 Me giving speech bla bla bla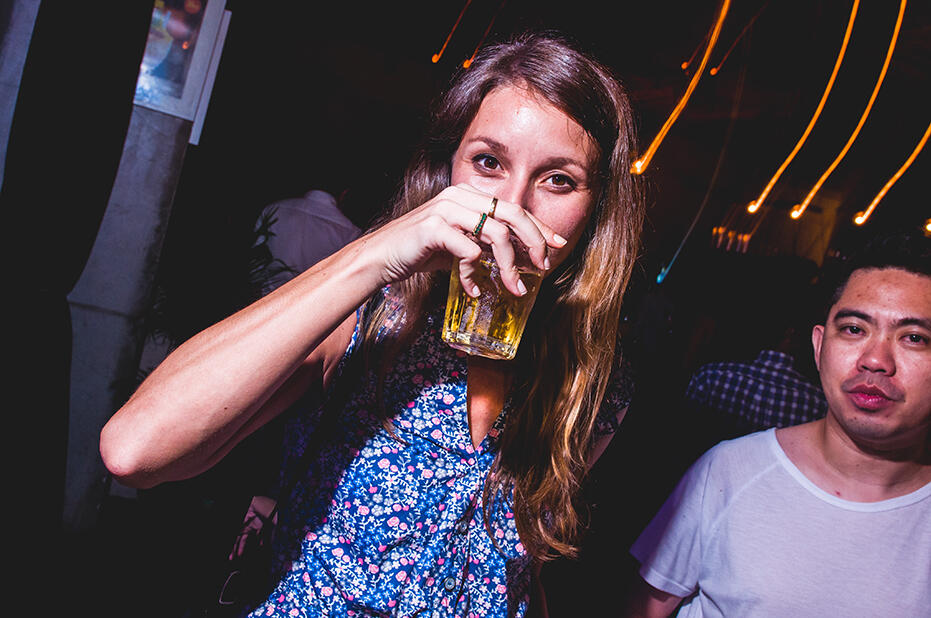 Jess going for the Grant's, with Lim on the sidelines XD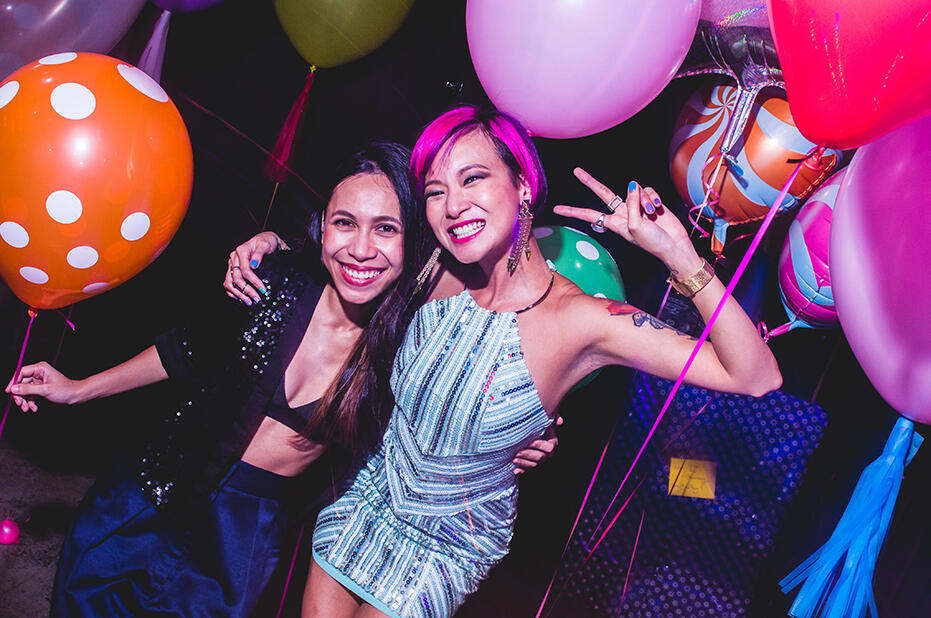 Baby where are your clothes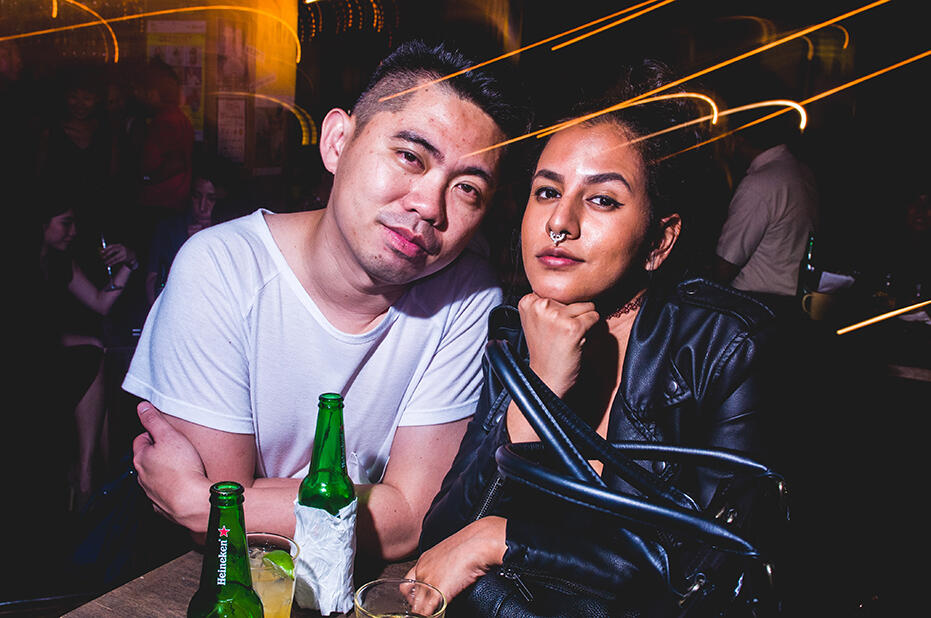 Lim and Ana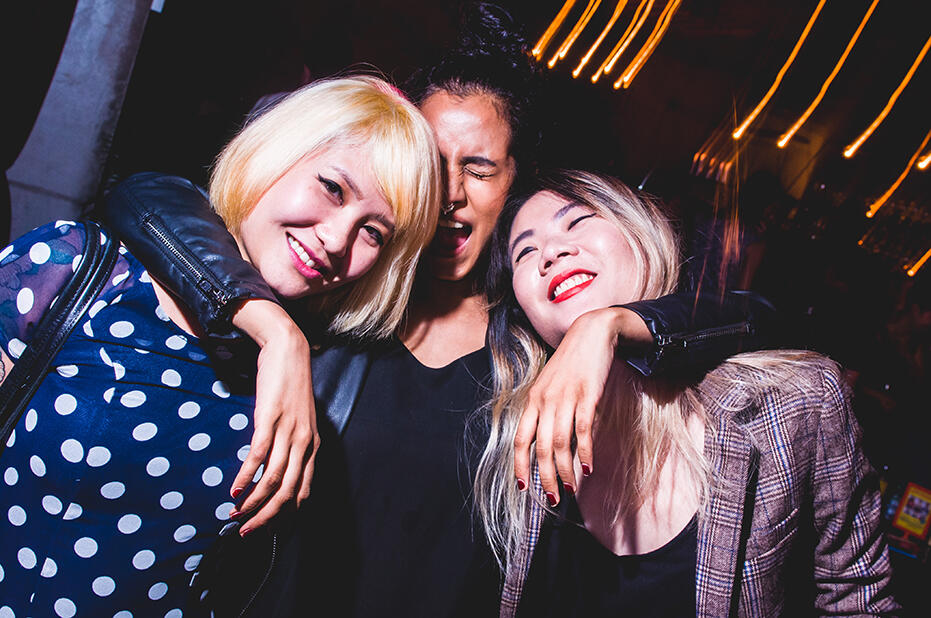 Crazies who love being out on a school night – Mira, Ana, Joyce Ngu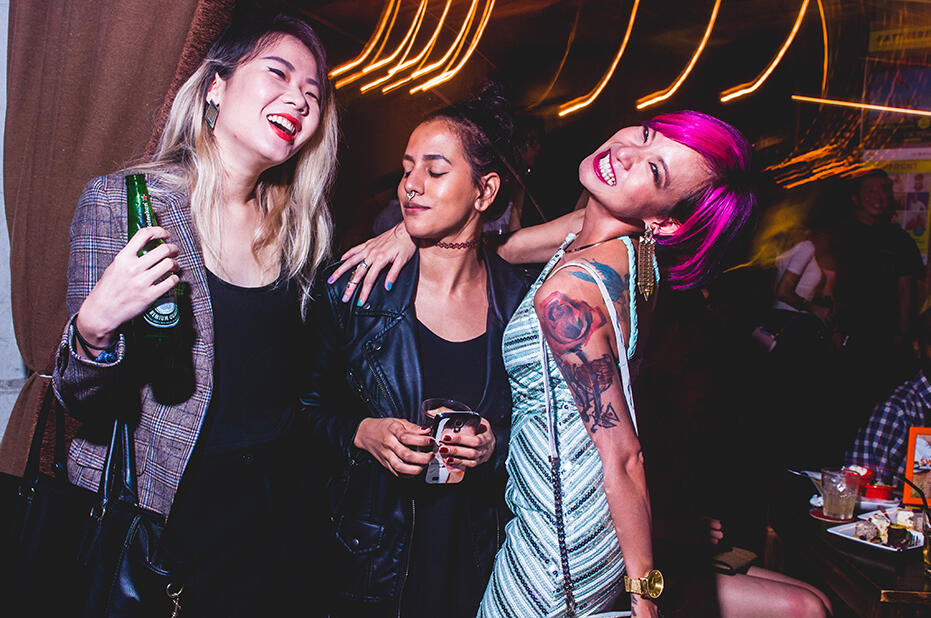 Joyce sandwich!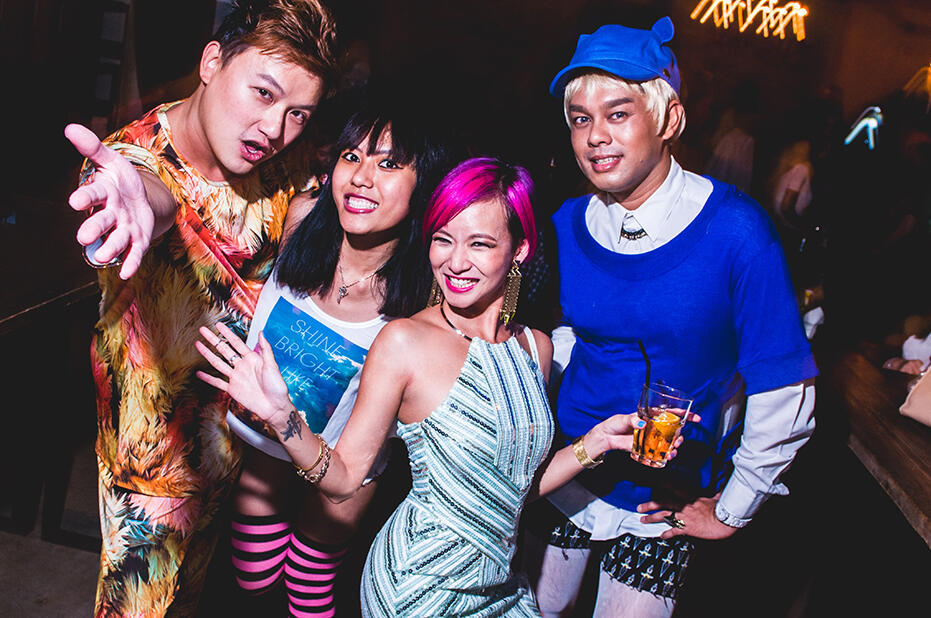 Jimmy, Melissa, me and Nabil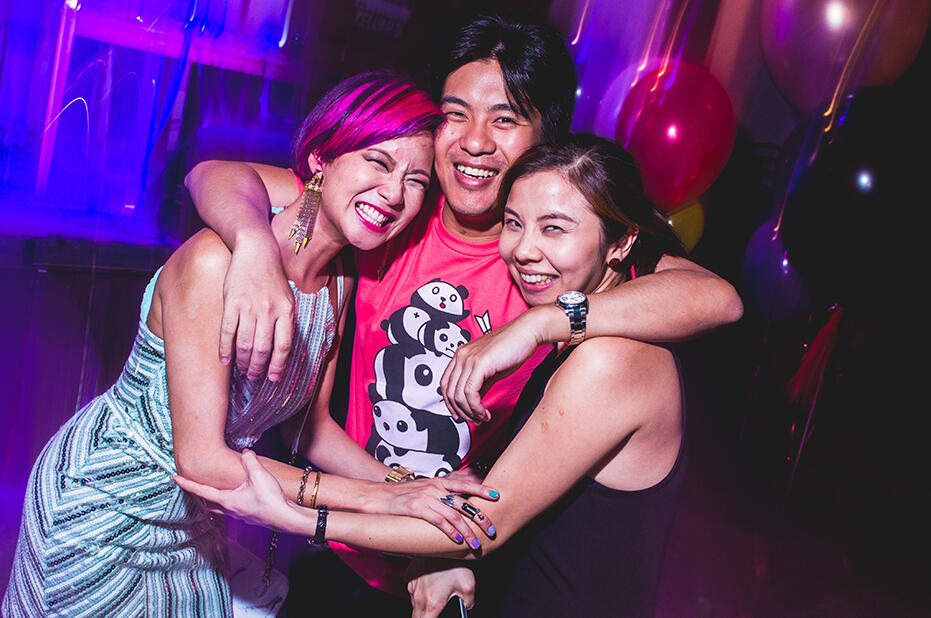 Gawhhh <3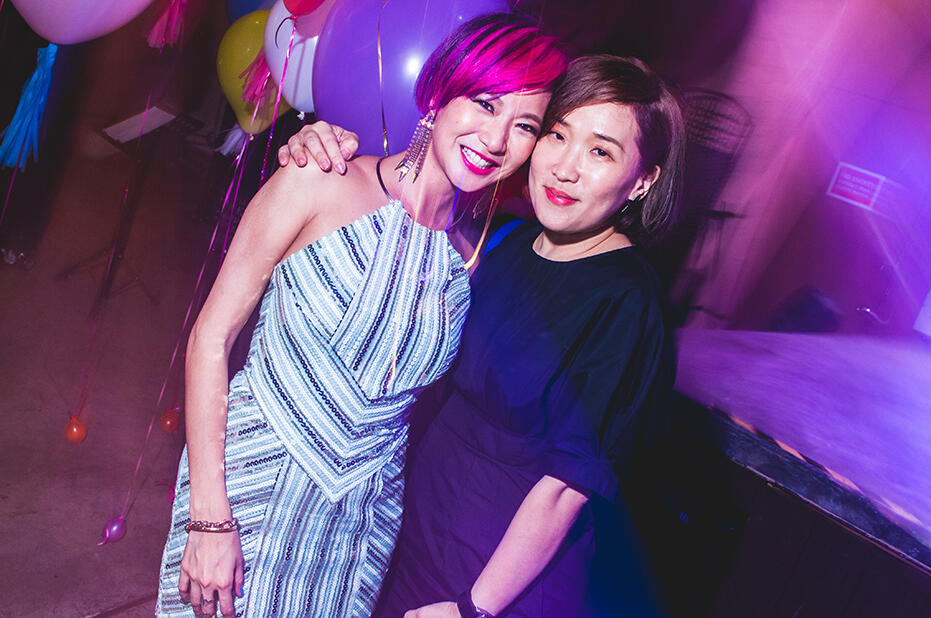 Jessica Woo!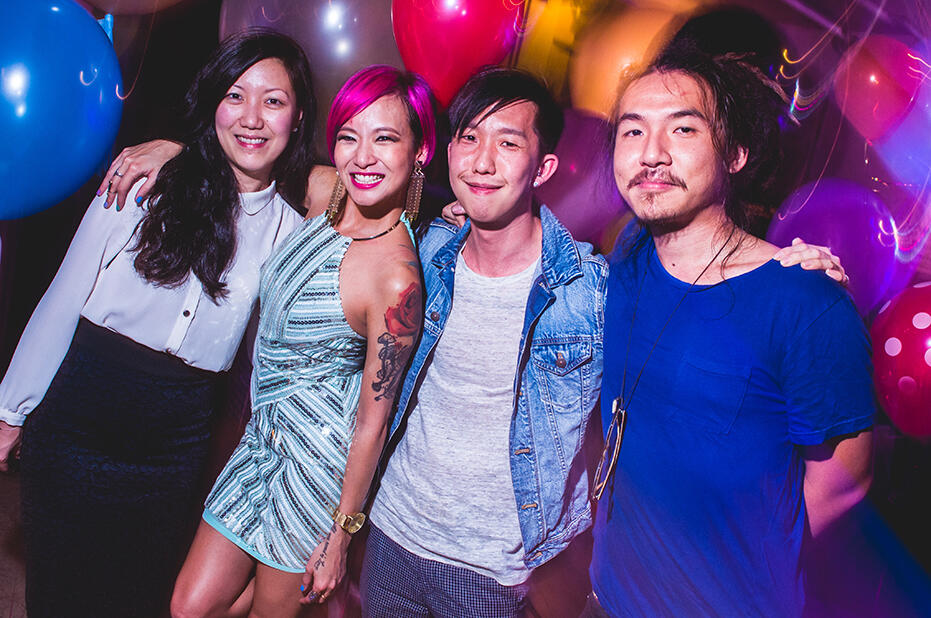 Us four were from the same primary school! Look we all turned out ok! XD
Jessica, me, Daniel, Justin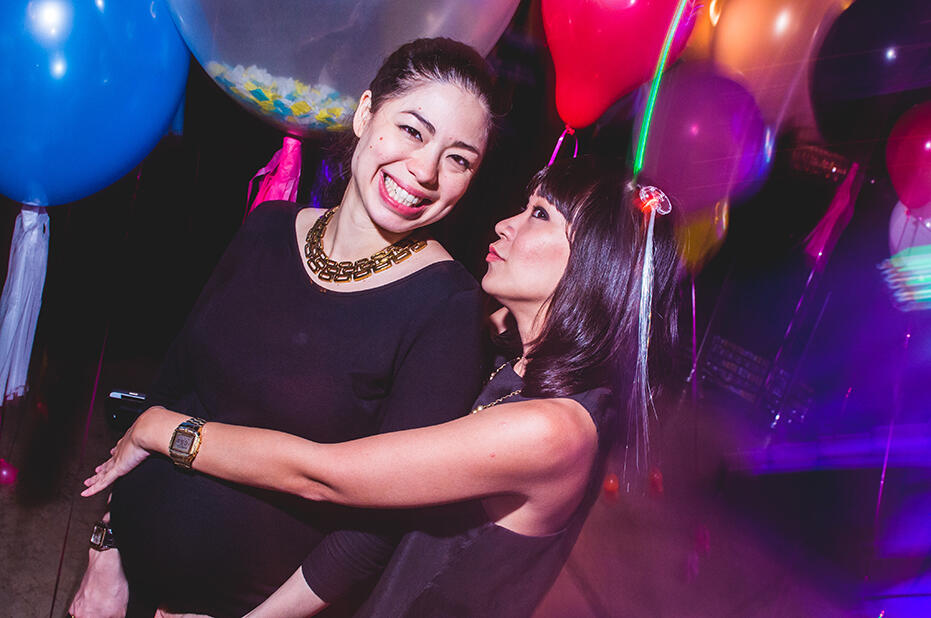 Spanky Cammy and Sue The Pixie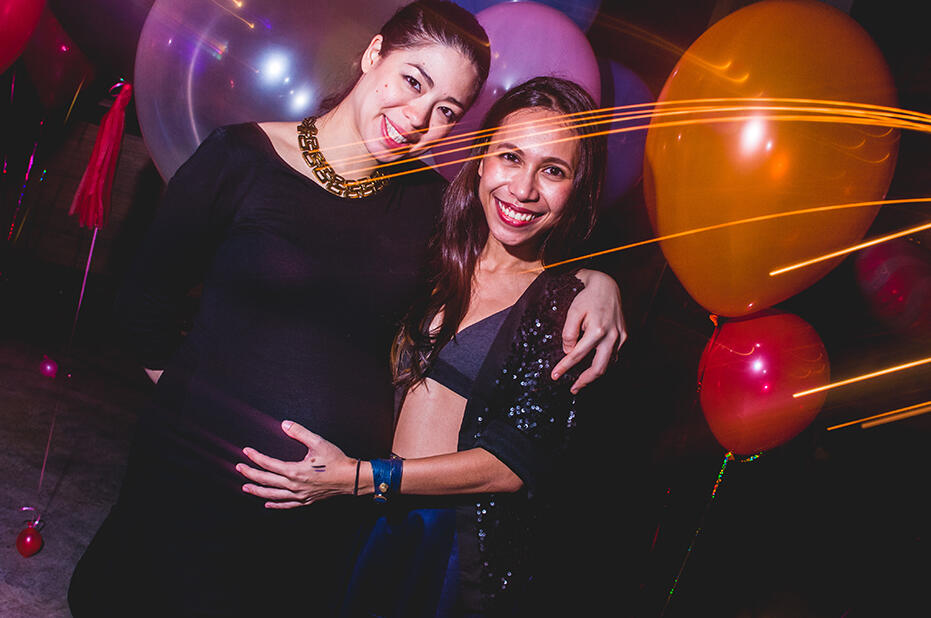 Oh Baby had been waiting for ages to meet Cammy… stalker she is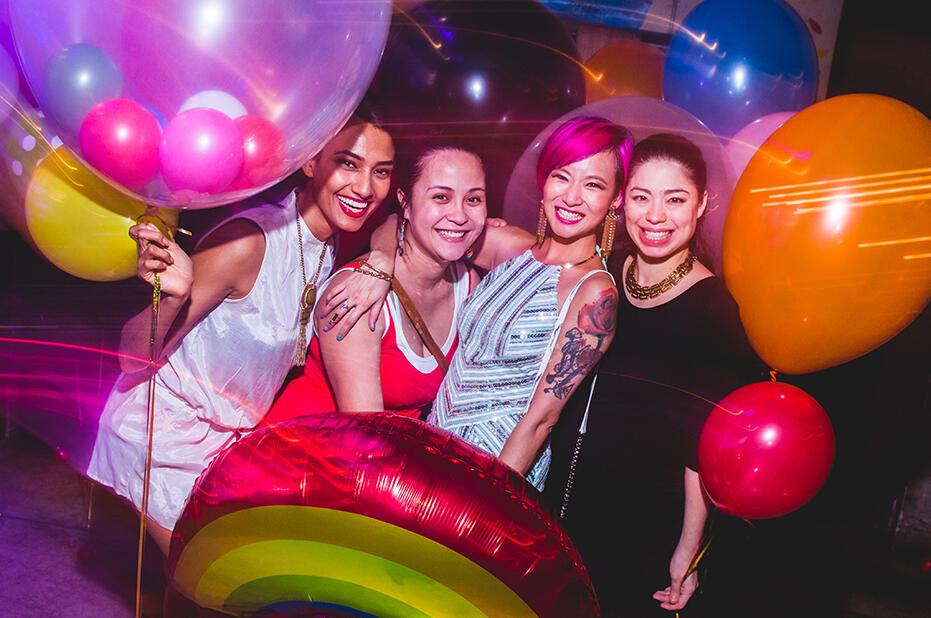 Dhanya, Steph, me and Cammy! Dunno where Aps went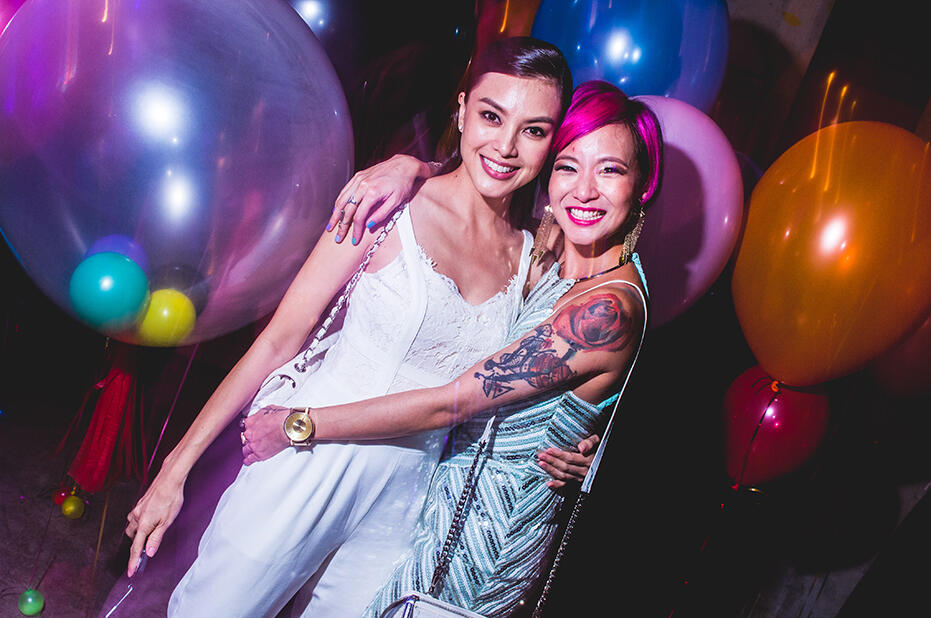 Carmen!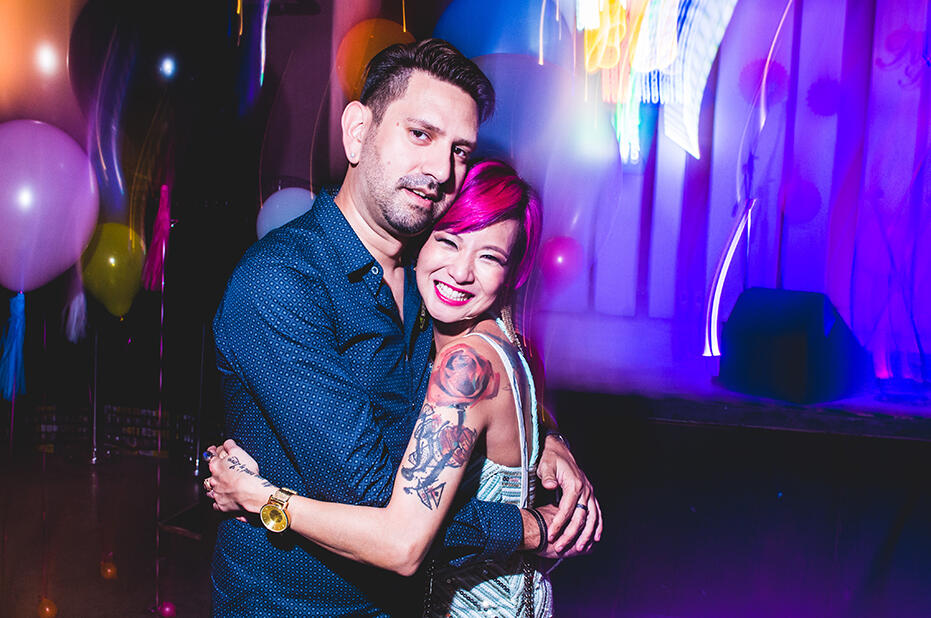 LLEW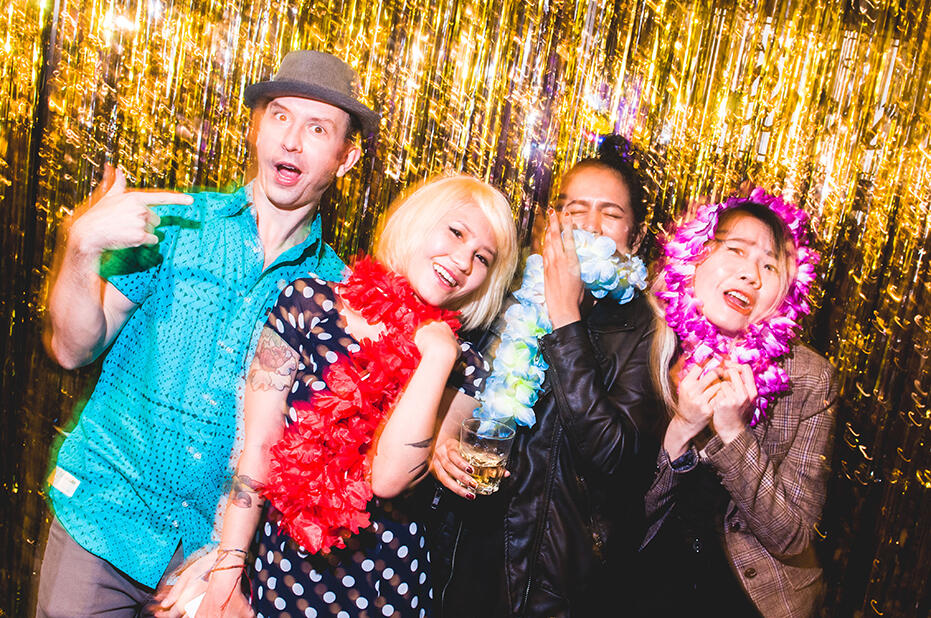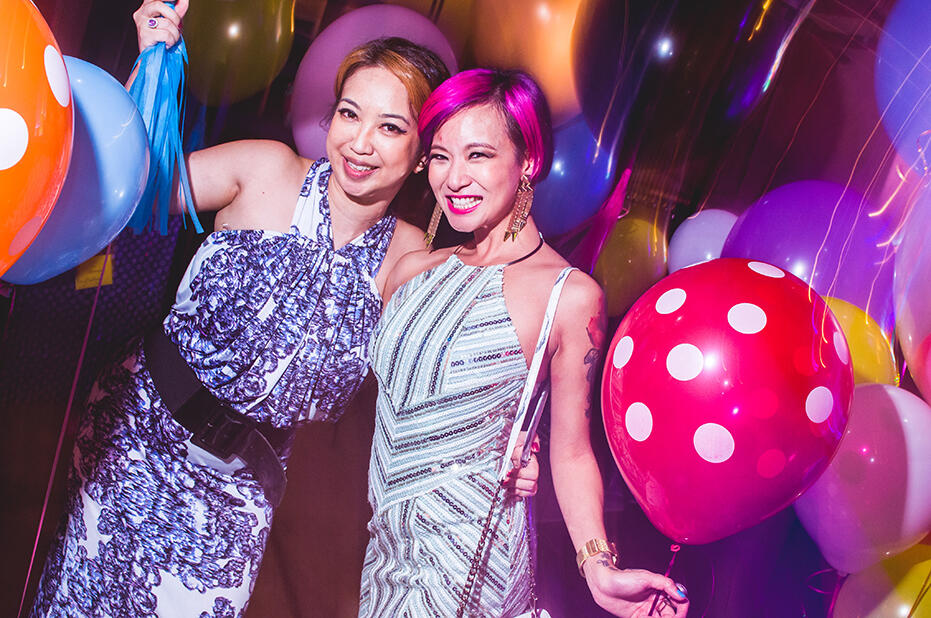 Shareen! So glad to see you there <3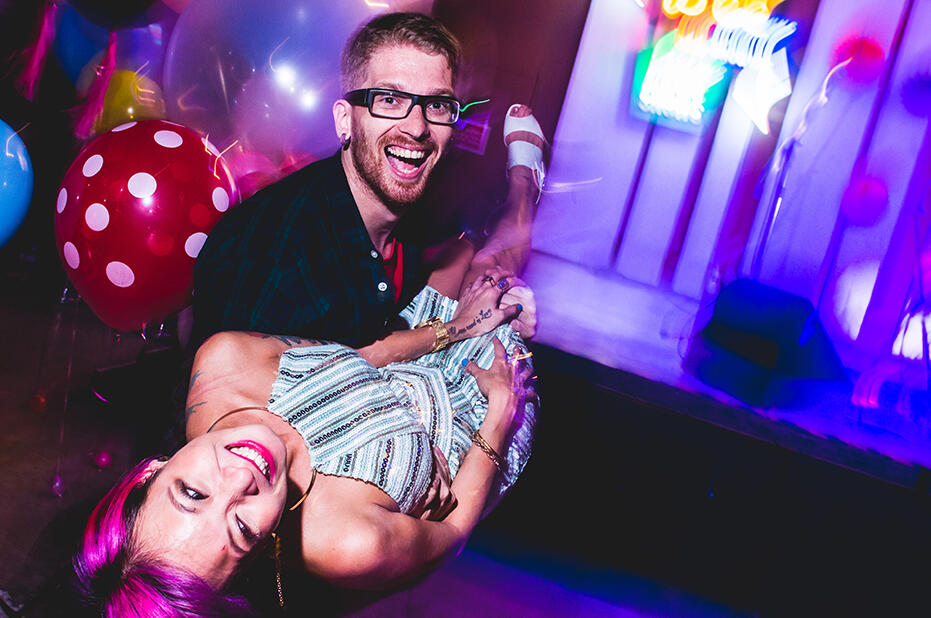 I love that the photog who probably has the most number of photographs of me i like, is now in a very nice photograph WITH me 😀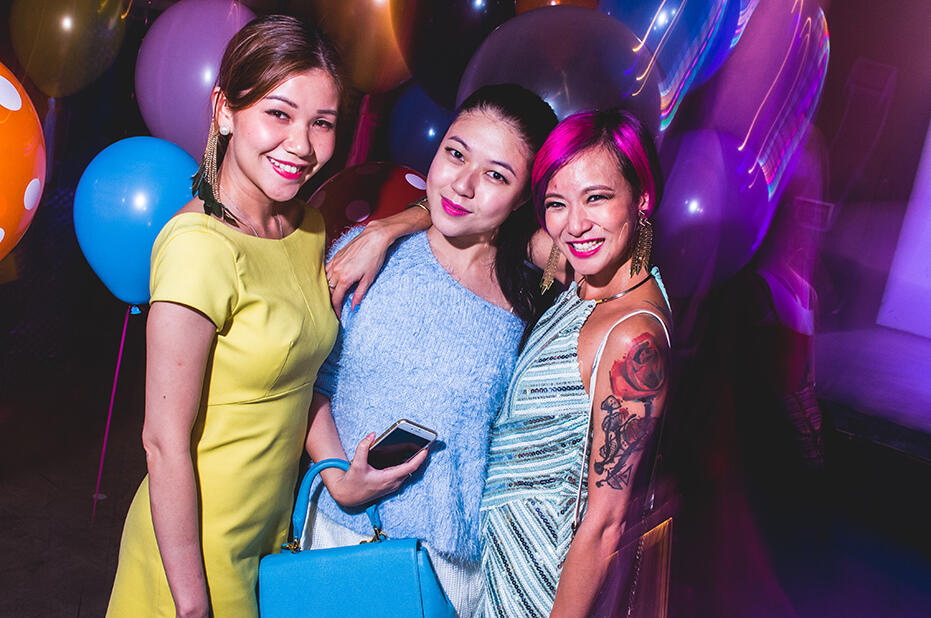 Wendy and Ju Nn from Duchess and Co.! I'm wearing a dress from their label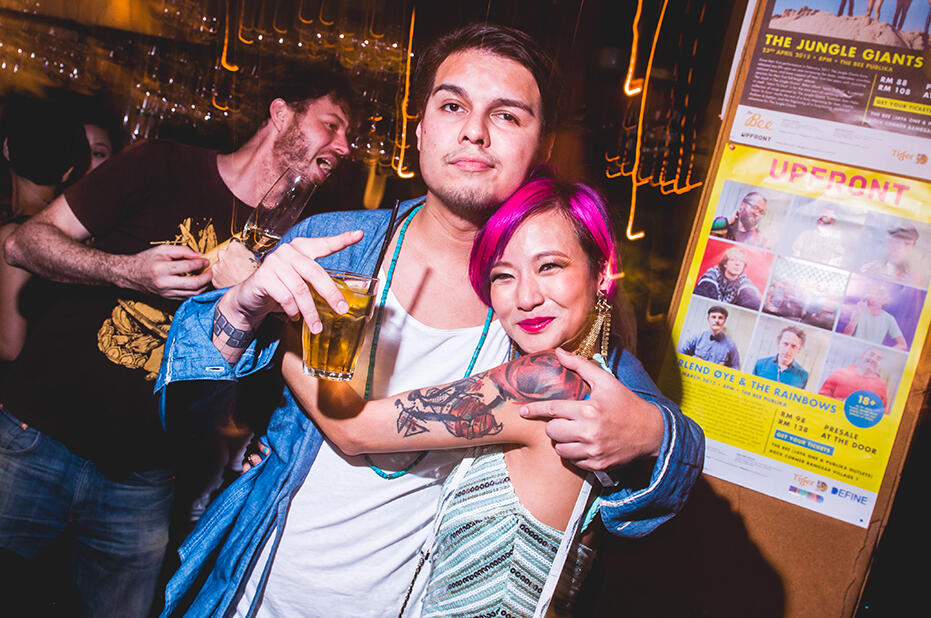 One of my oldest friends in KL!
Thanks for playing Lim and Rudy / Indiego & Co.!!!!!
Their 1st Anniversary Party "Now That's What I Call Indie" is this Sat at Frangi!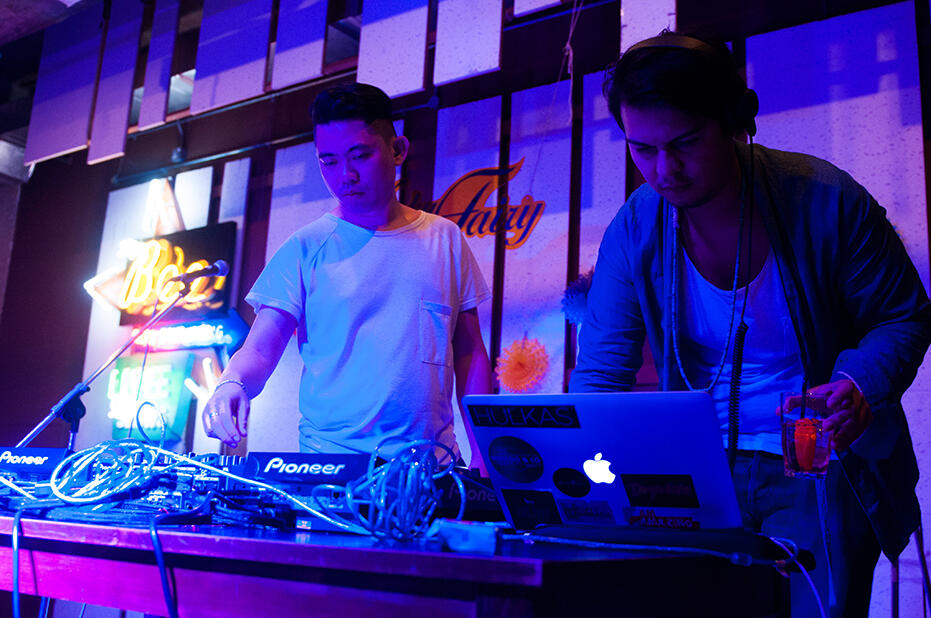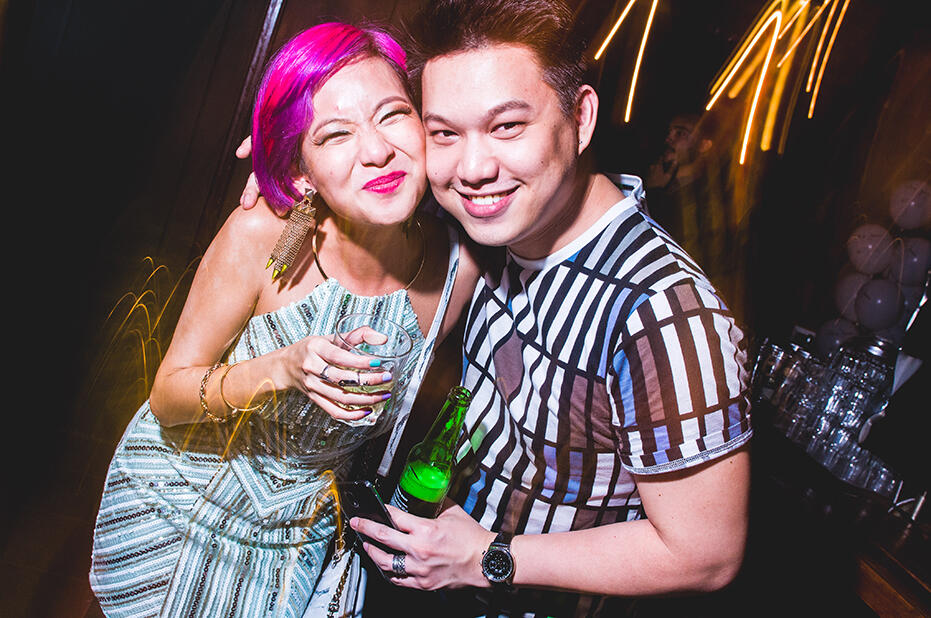 Justin Yap!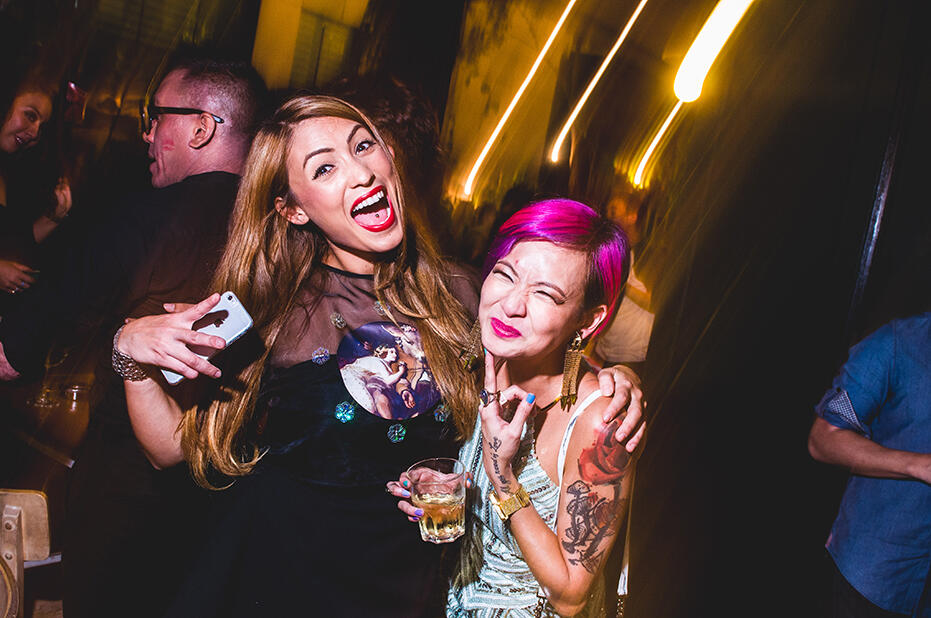 Thanks for DJ-ing Pattycakes <3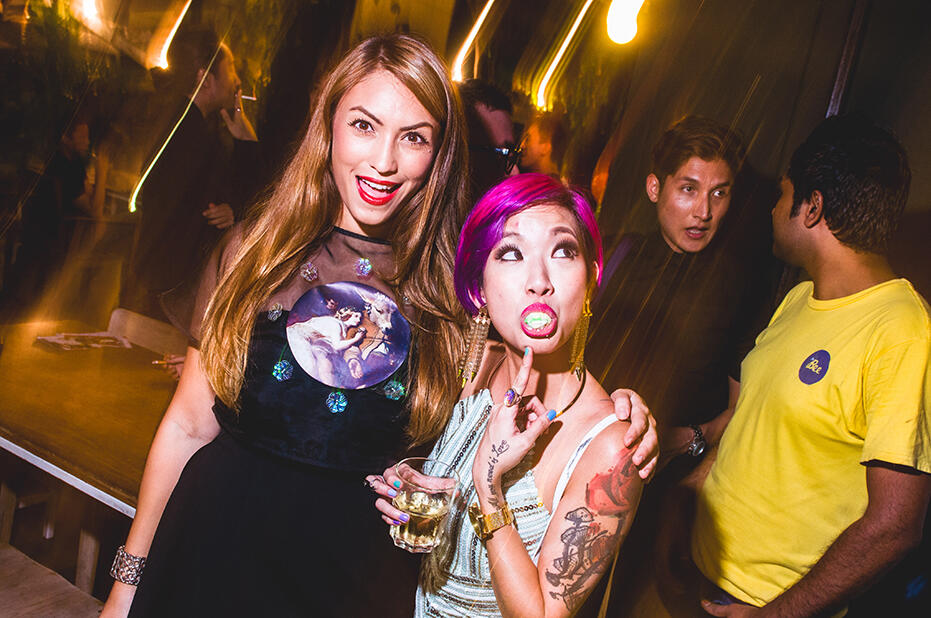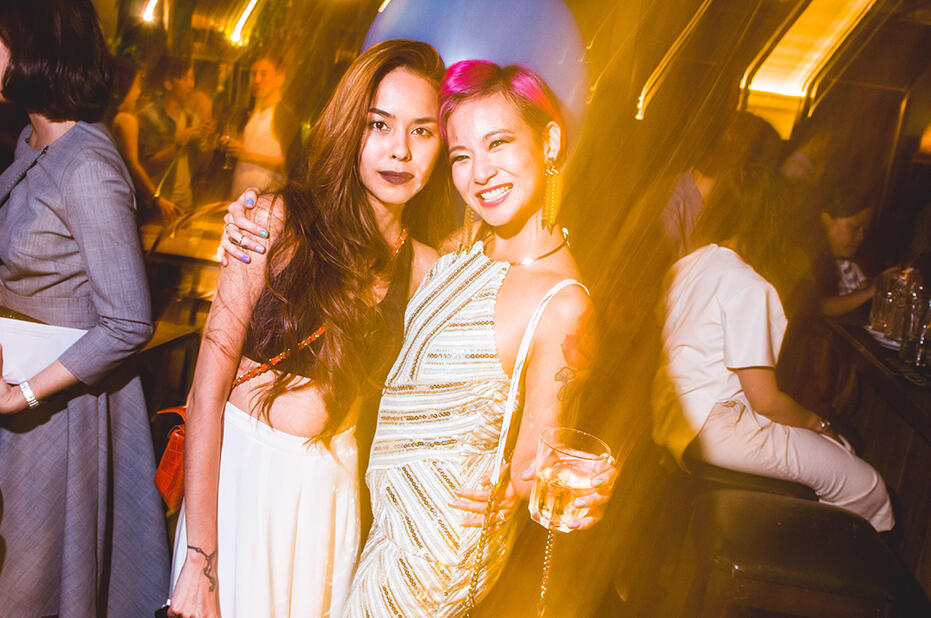 Kim!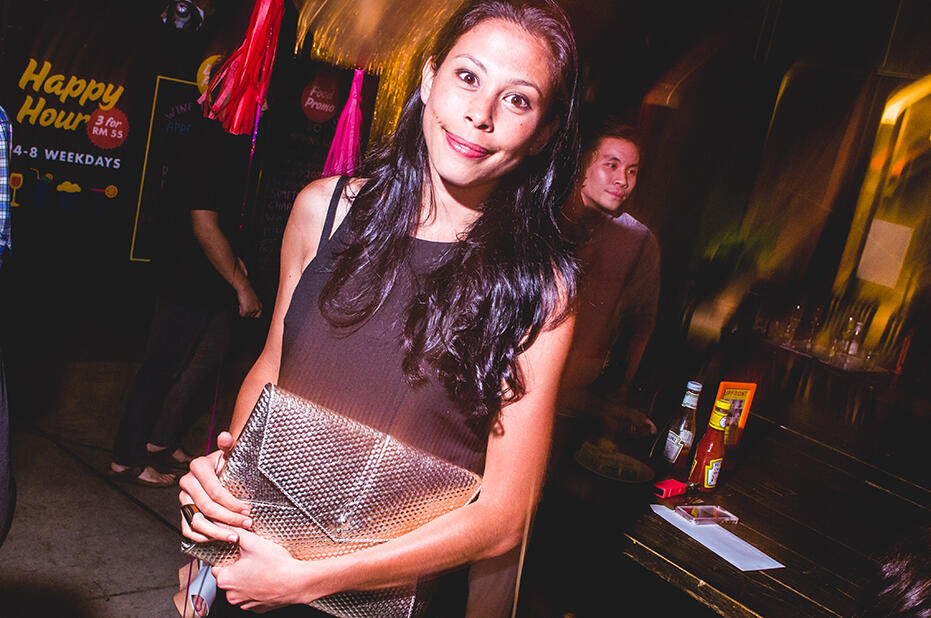 Natalie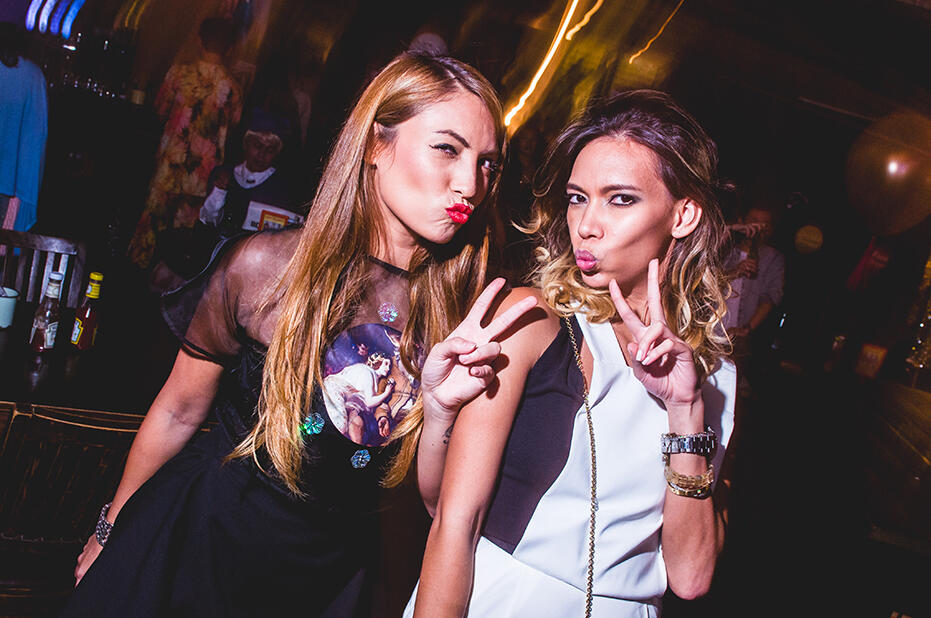 Patty and Lexie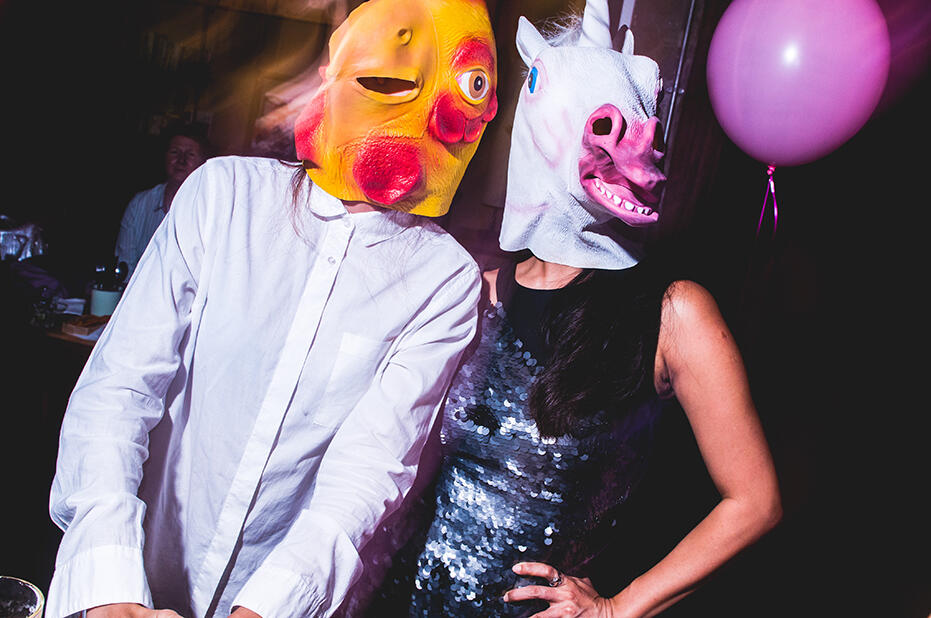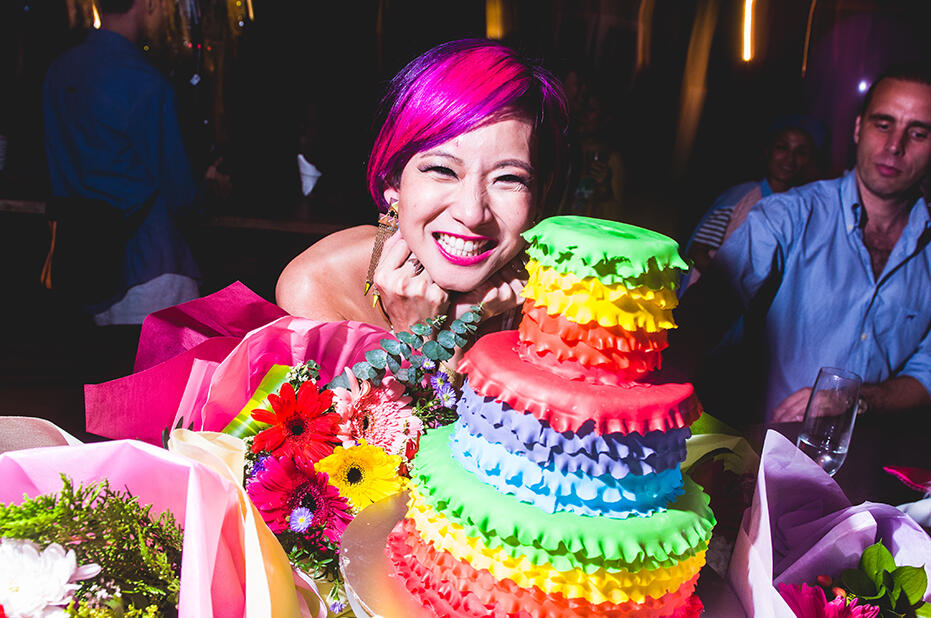 Love how colourful the cake is, thanks again Shawn & Ferdy!!!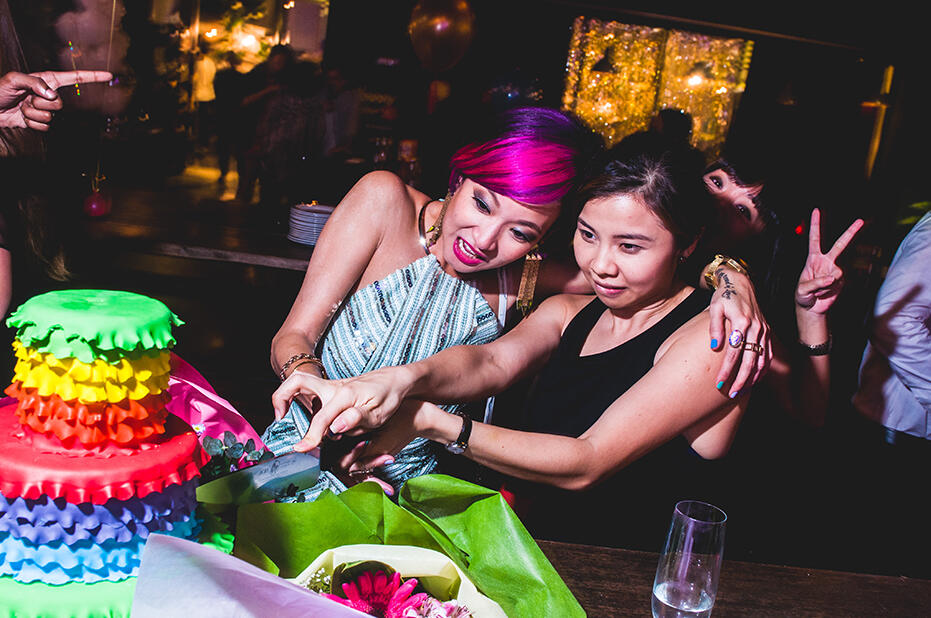 Mary just REALLY WANTED to eat the cake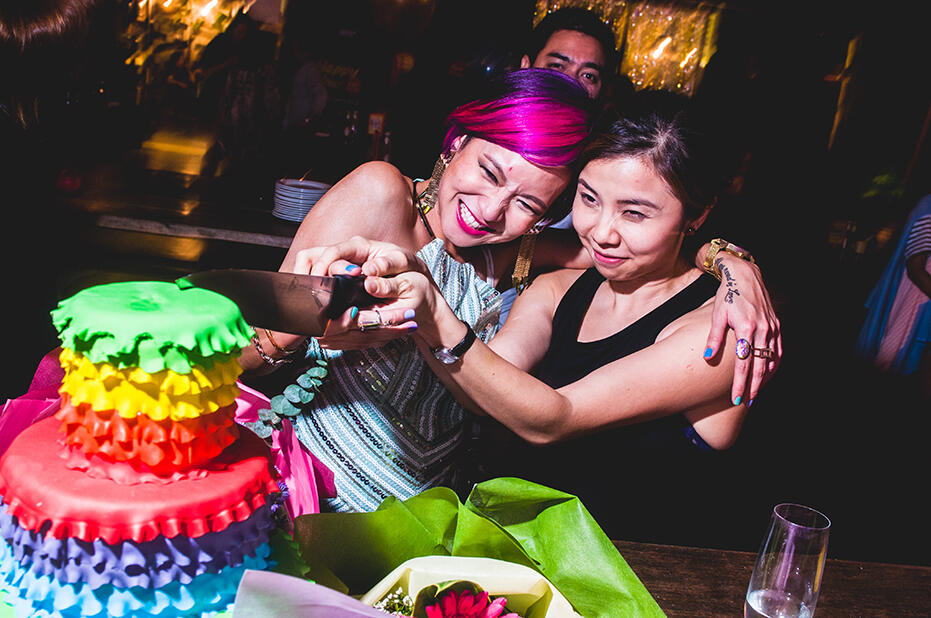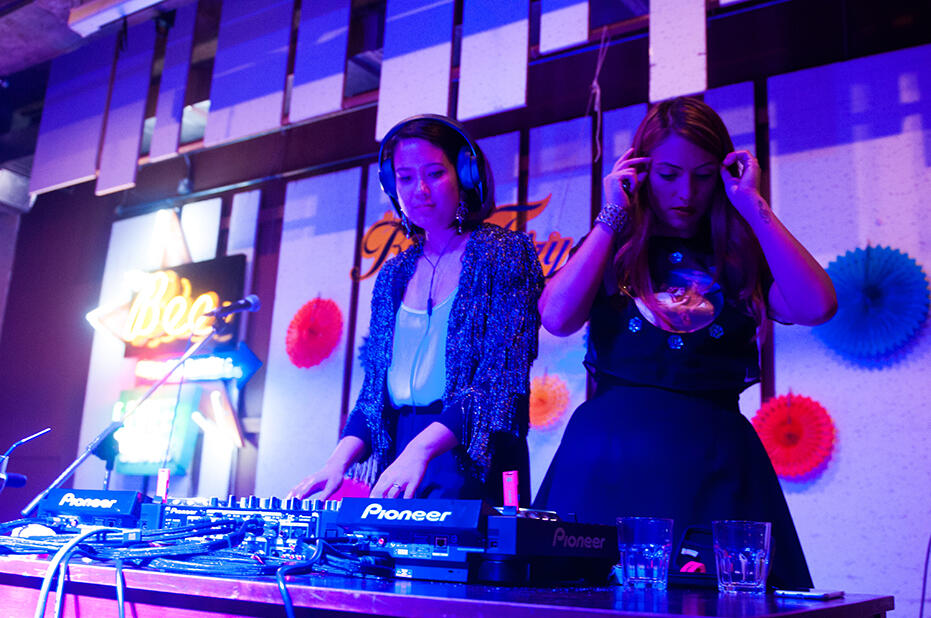 DJs Irama and Patricia K played the last set, thank you ladies, love you!!!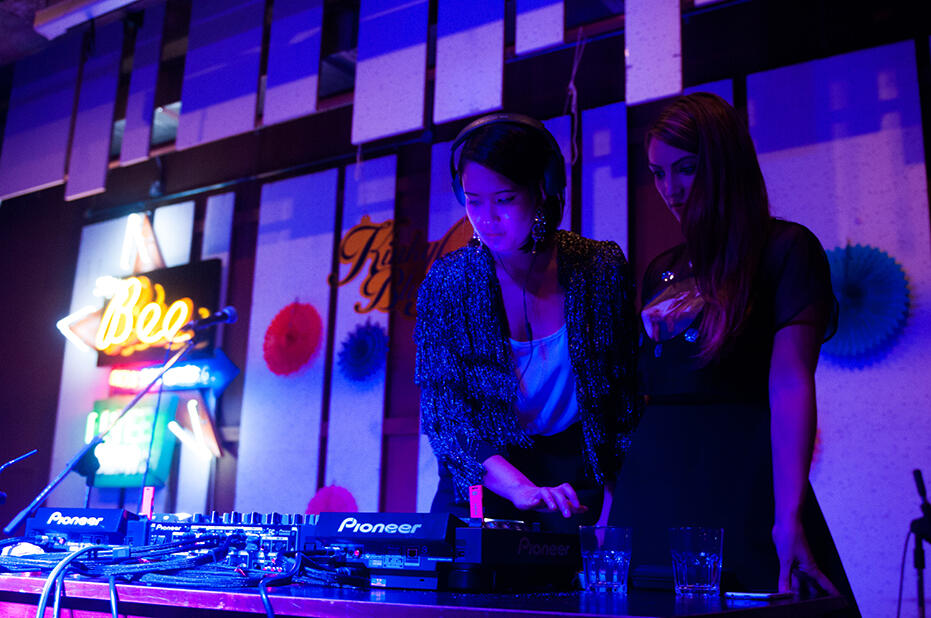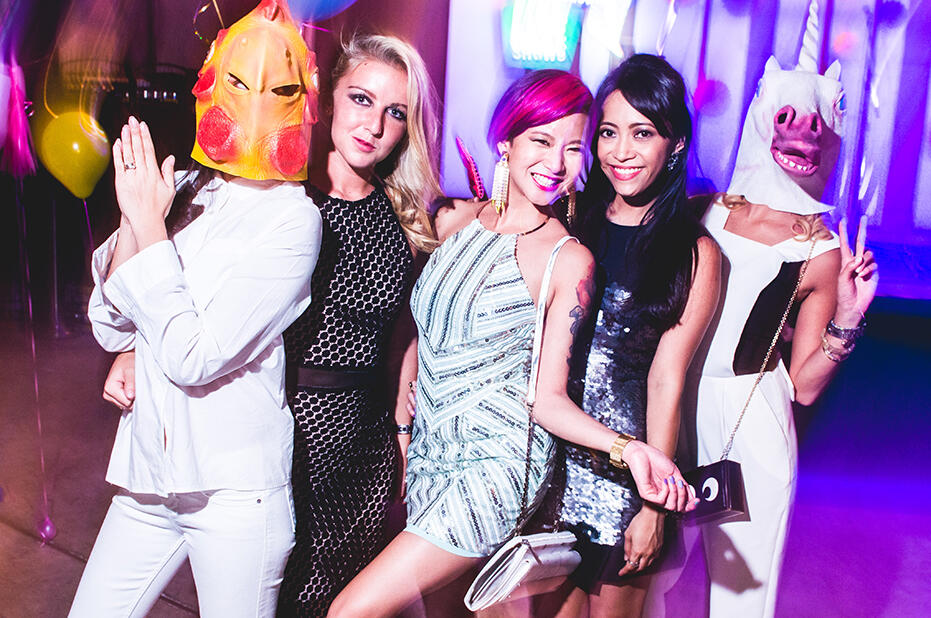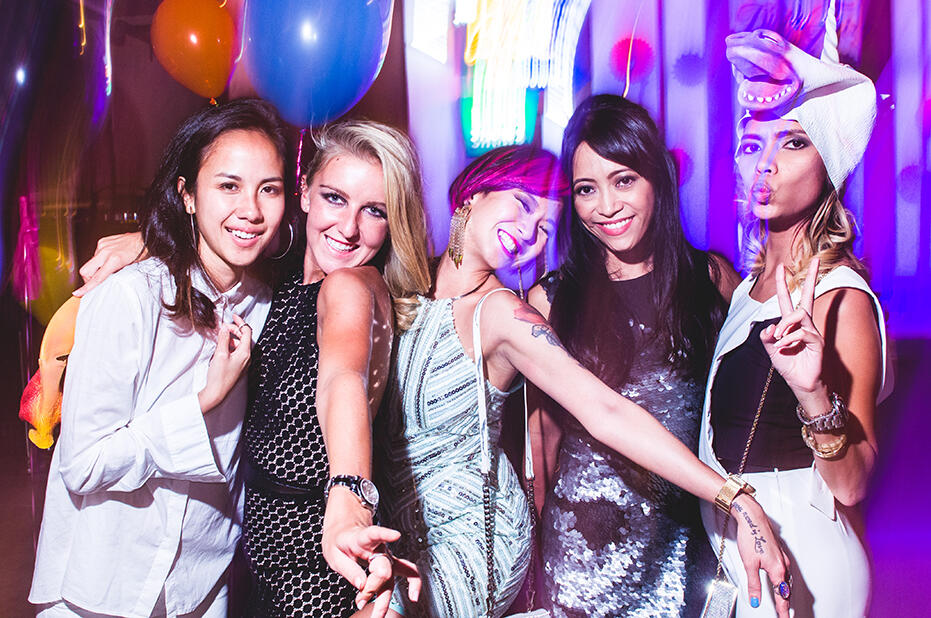 Noreen, Chelsea, me, Rozie, and Lexie <3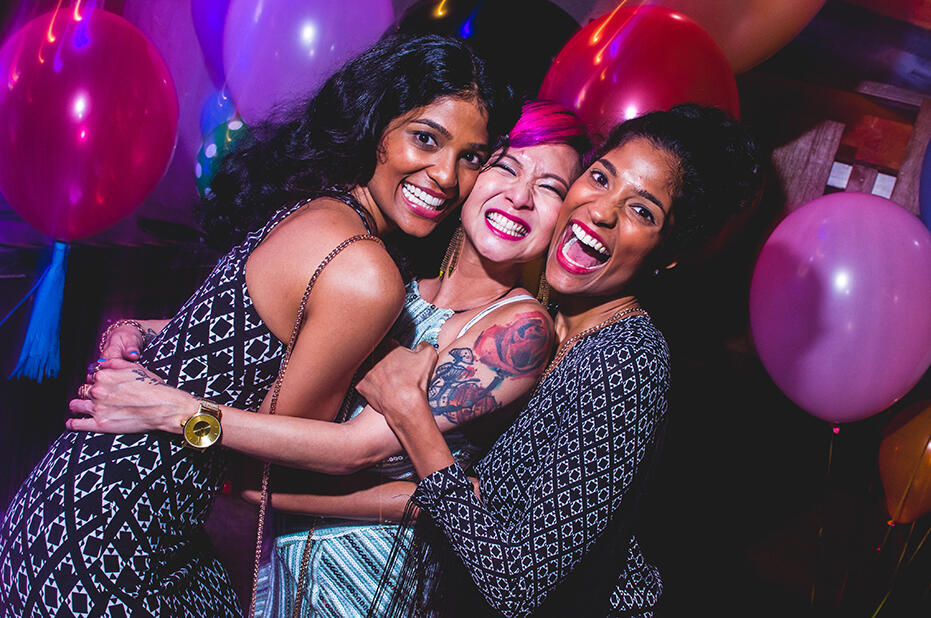 I'm so happy every time i see one of these two, and even happier when they're BOTH there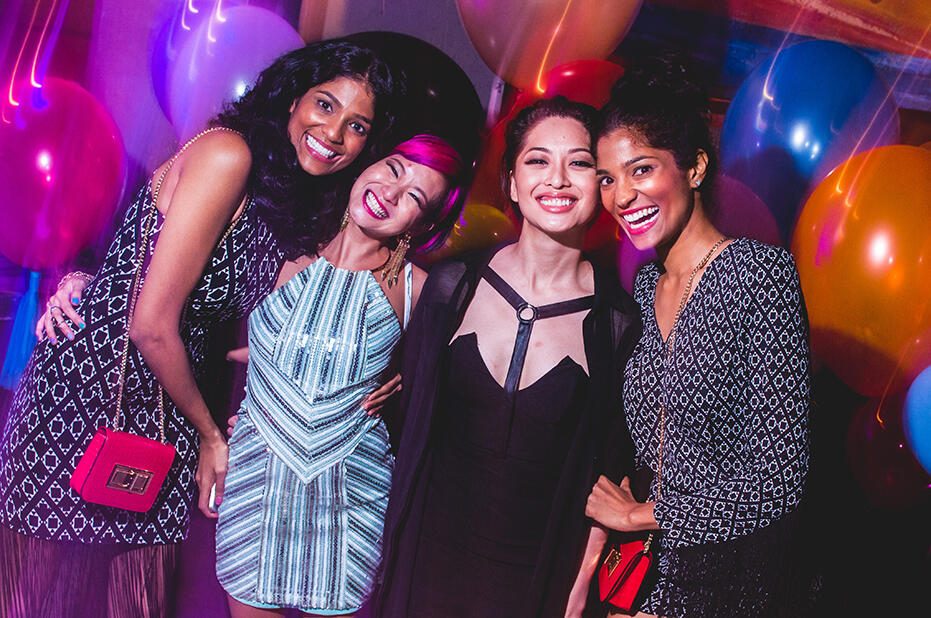 Thanu, me, Sarah, and Anu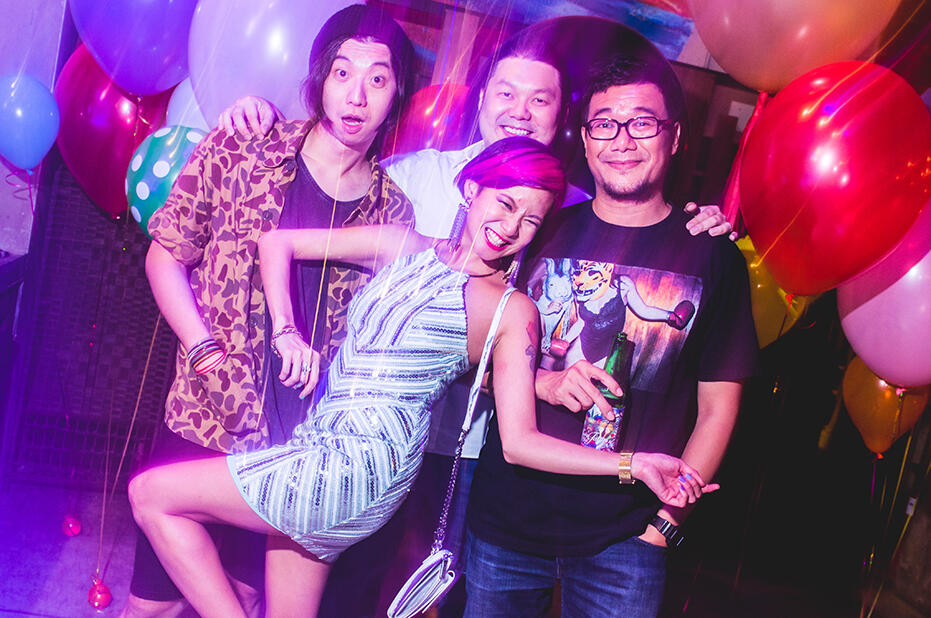 Xu, Tai Yong and Kelvin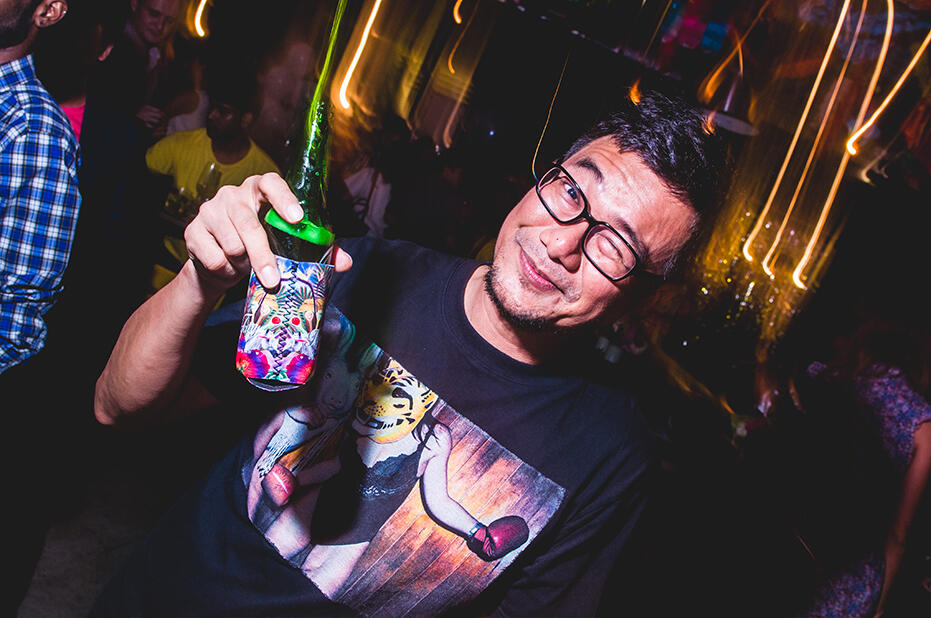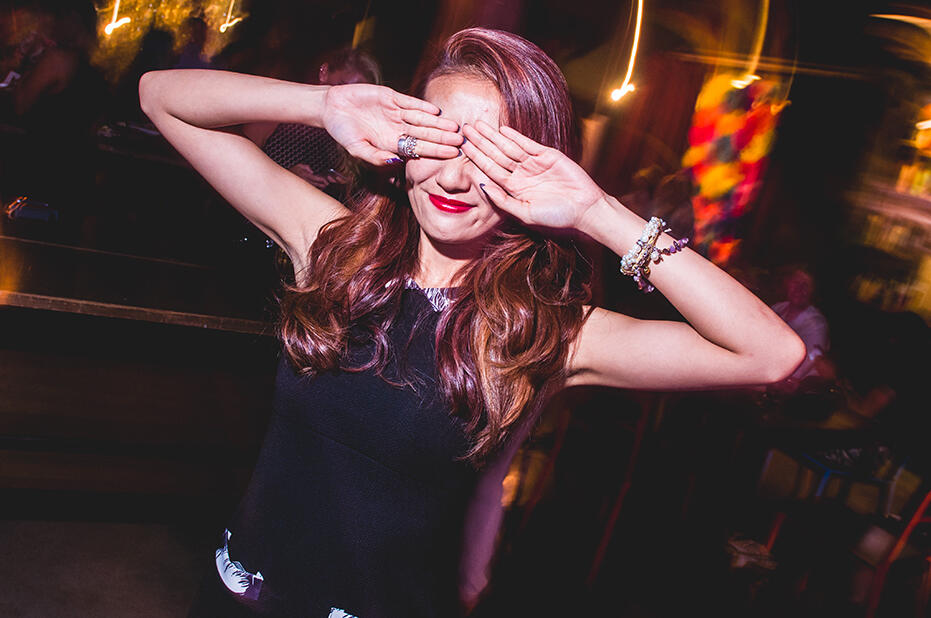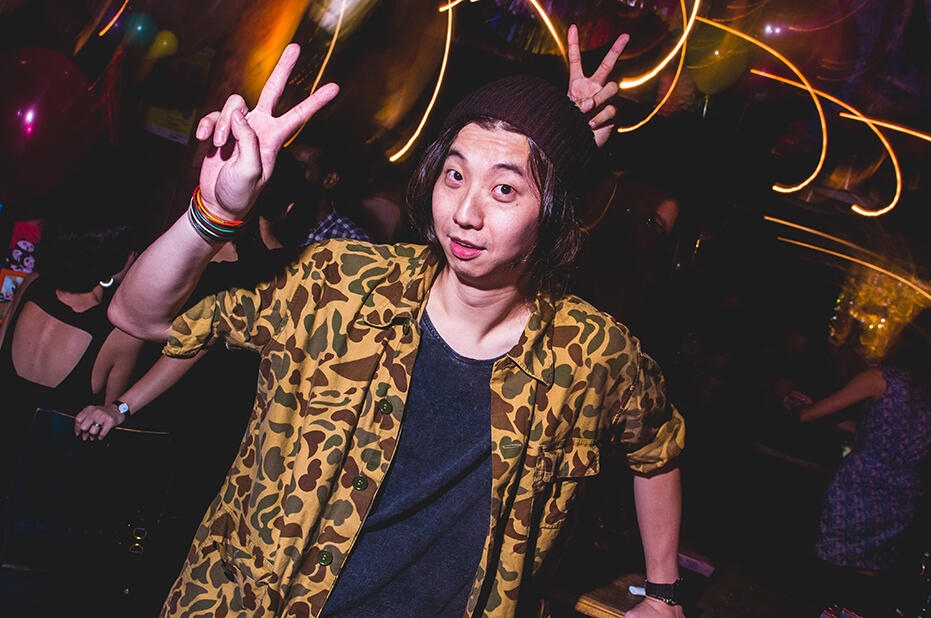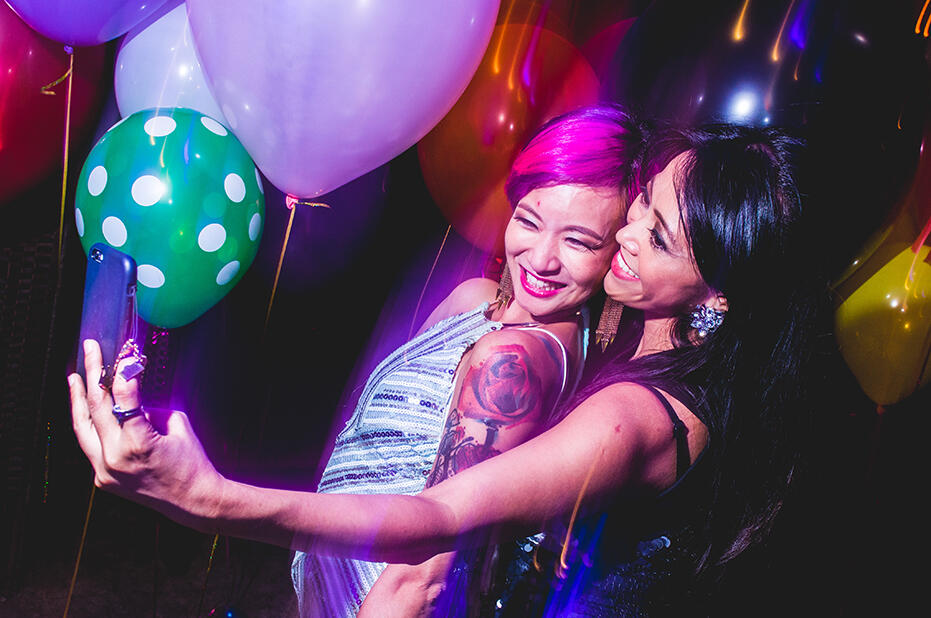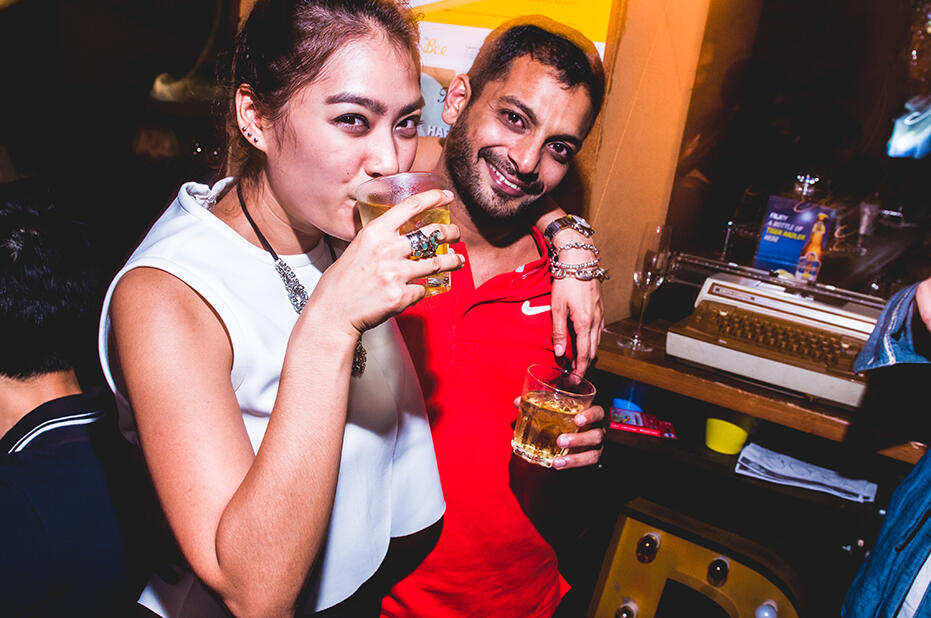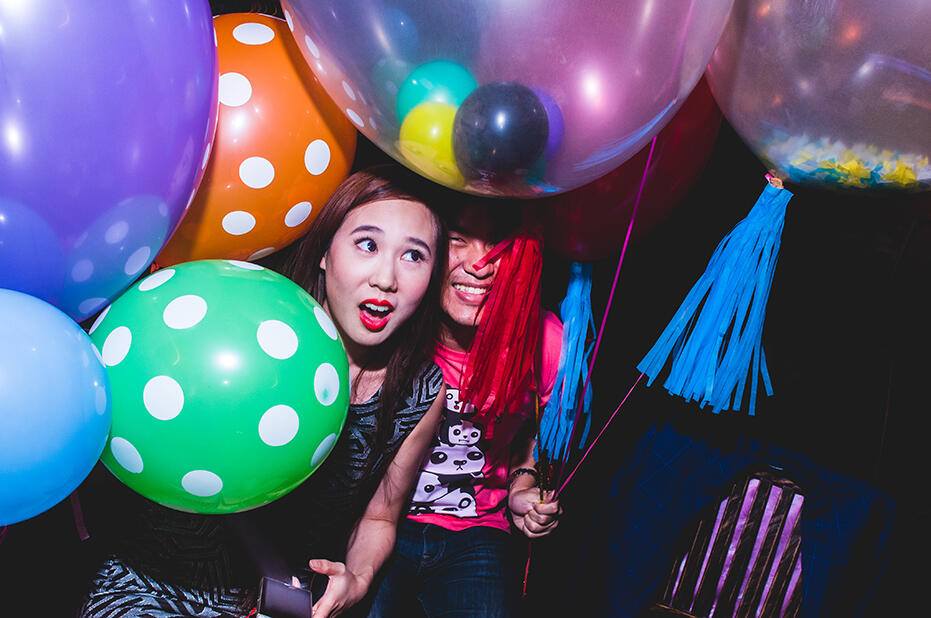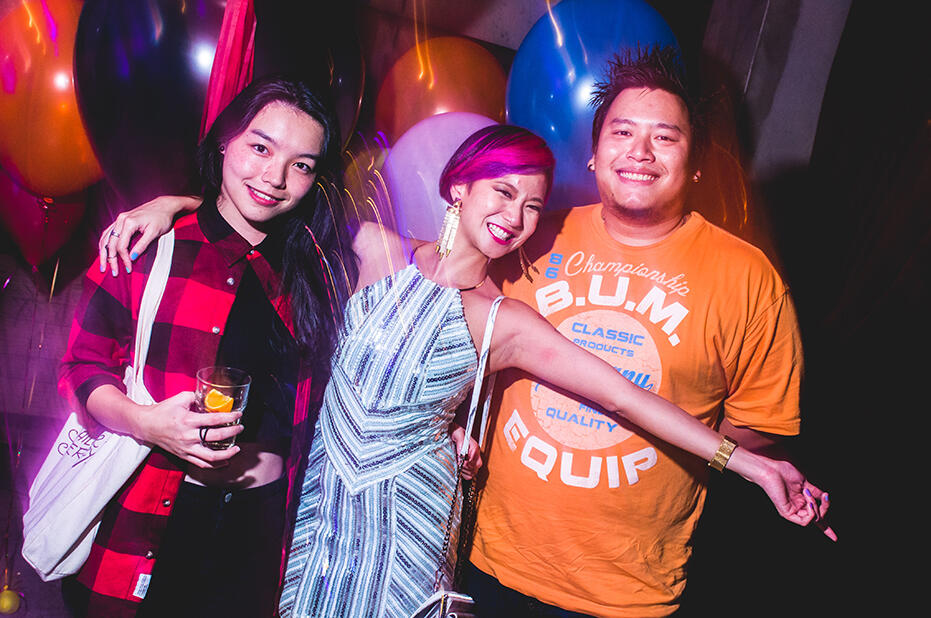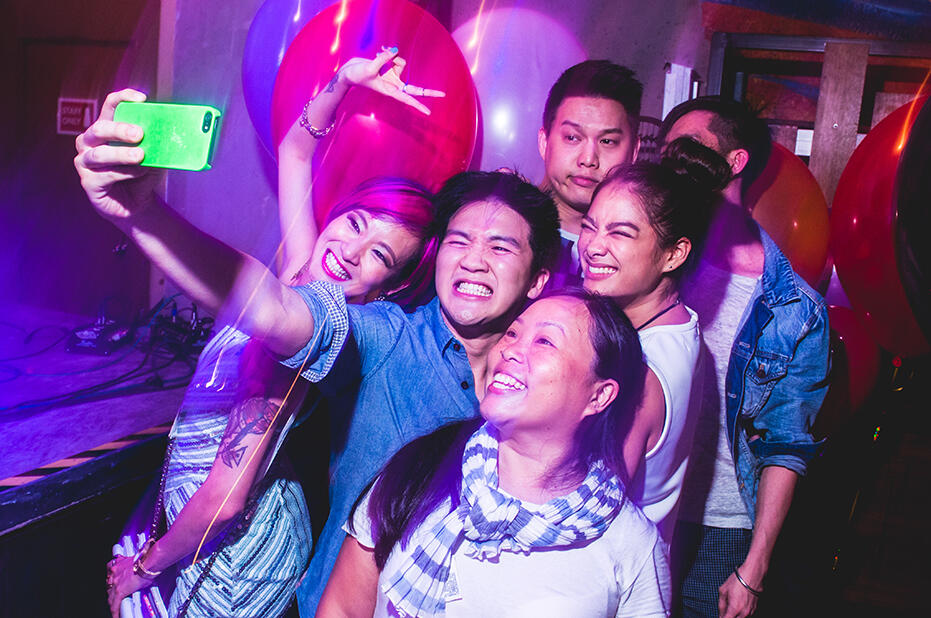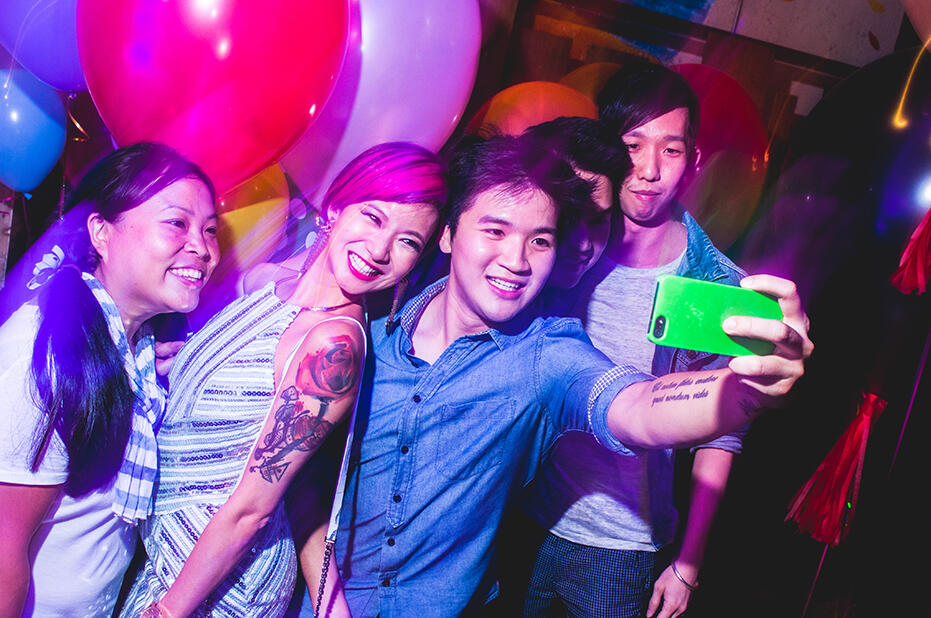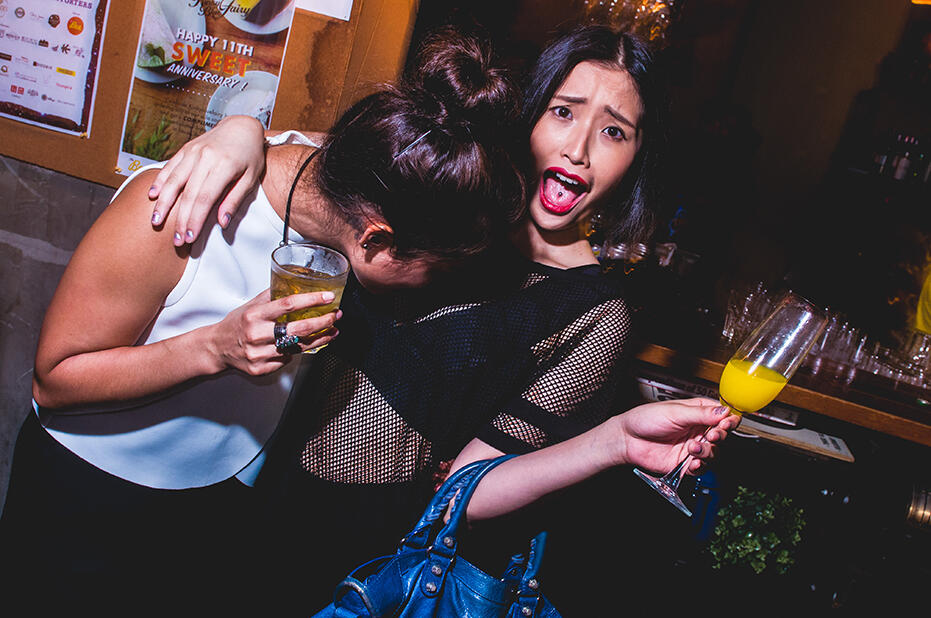 I'm sure a lot of people would love to get in there Sandra Wooooo 😀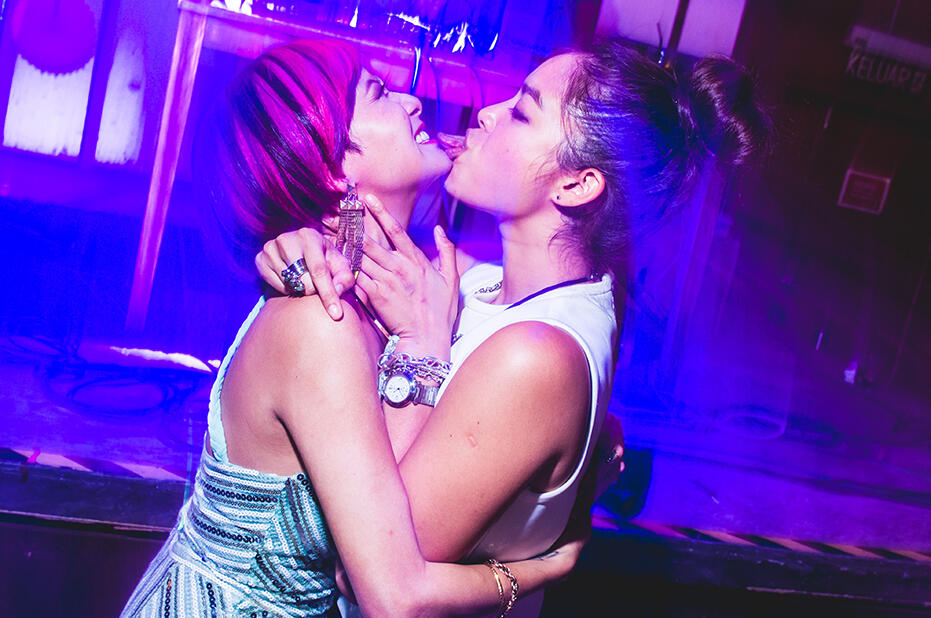 I can't post all the photographs.
There are TOO MANY. I penat already.
You can * view the rest of them on the gallery here * !!
[Photographs by Saufi Nadzri]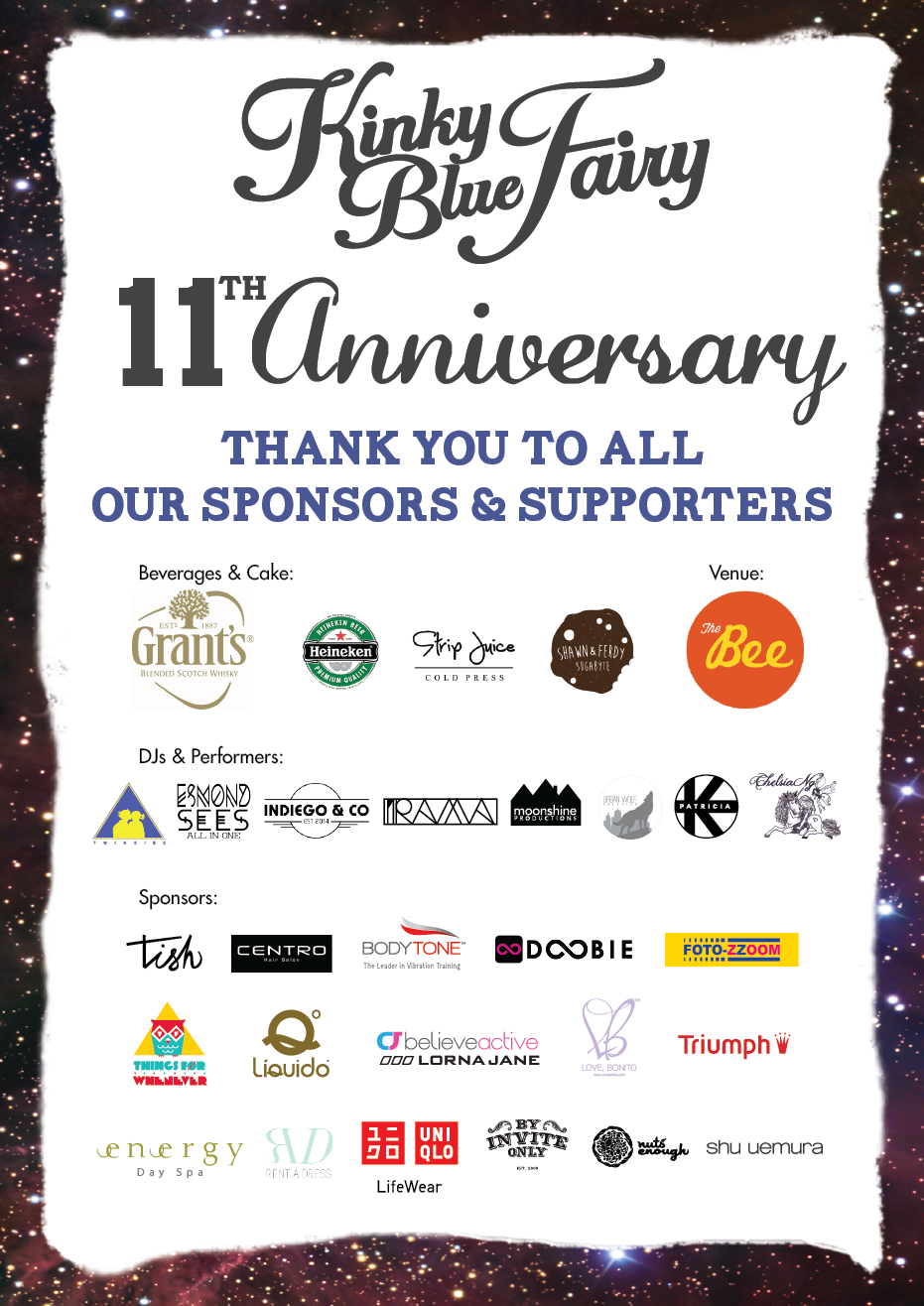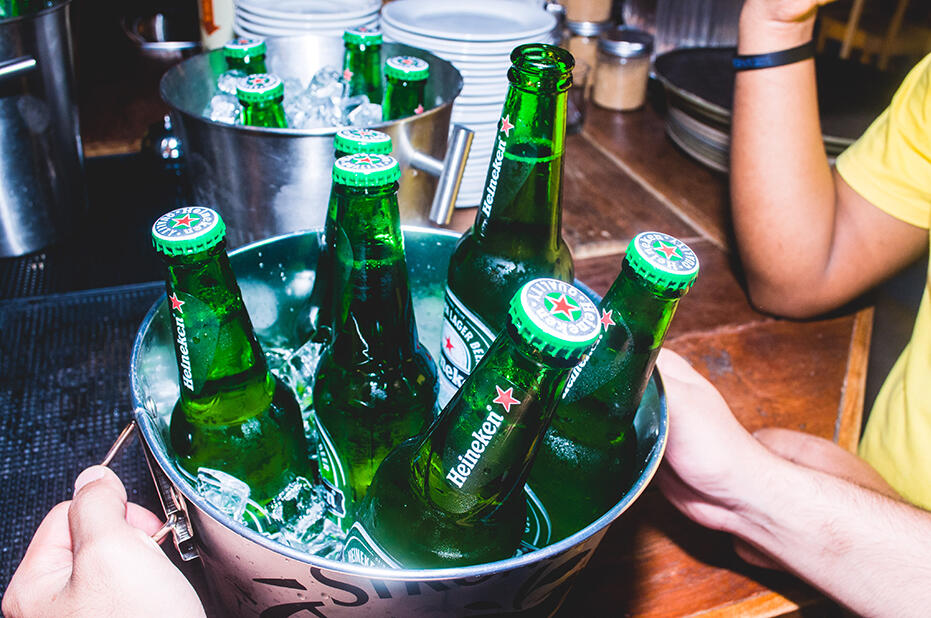 Thanks to Heineken and Strongbow for coming in with some beers and cider for everyone!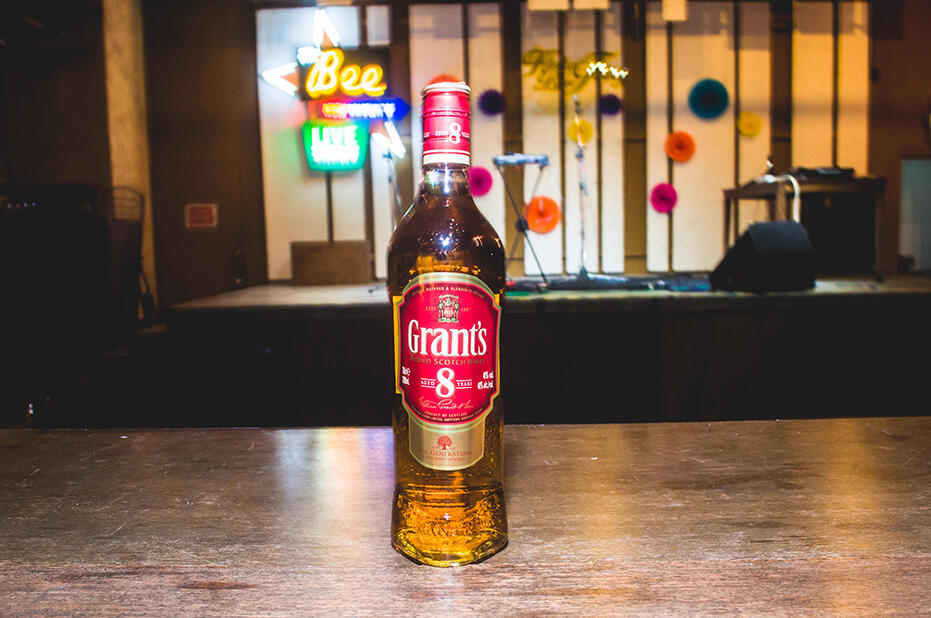 And again, thanks to Grant's Whisky for providing so many of us with your award-winning whisky #IOU
Thanks to everyone who came, i hope you all had a great time!
I'm so sorry if i forgot to invite someone… i know there were a lot of people i simply forgot to invite.
As it is, i had Baby email almost 500 people and i think 300 showed up.
We'll make sure we remember everyone next year..!