I always get asked by guys what they should get their ladies for birthdays, anniversaries, Valentine's, etc. One thing you can never go wrong with, is jewellery.
Diamonds are forever, and gold never gets old.
Gold has been passed down for generations in my family. Some of the more precious pieces are kept in a safety deposit box, and the ones that i dare to wear will never be worn to a crazy party. Never. It's too precious to lose! The only piece from my grandmother which i wear out on a daily basis is an engraved gold bangle.
The thing about gold is that its value just increases as time goes by. So when i buy gold, i know that it's an investment, not something that yields no returns in its acquirement.
Because it's such a classic metal, gold goes with everything, along with an aura of accomplishment. It draws out a strong sense of individuality, as each wearer styles it according to their personal sense of self-expression.
A beautiful series of gold collections i got to play with recently are the Love and Classic collections from Tranz®, the first designer gold jewellery in 22K gold. Tranz® has four collections in total based on the themes of Nature, Classic, Love, and Duet.
Photographer Jewel Ling (whom i found on Instagram) and i collaborated to shoot a series of pictures! Hope you enjoy looking at them, we're planning to shoot together more!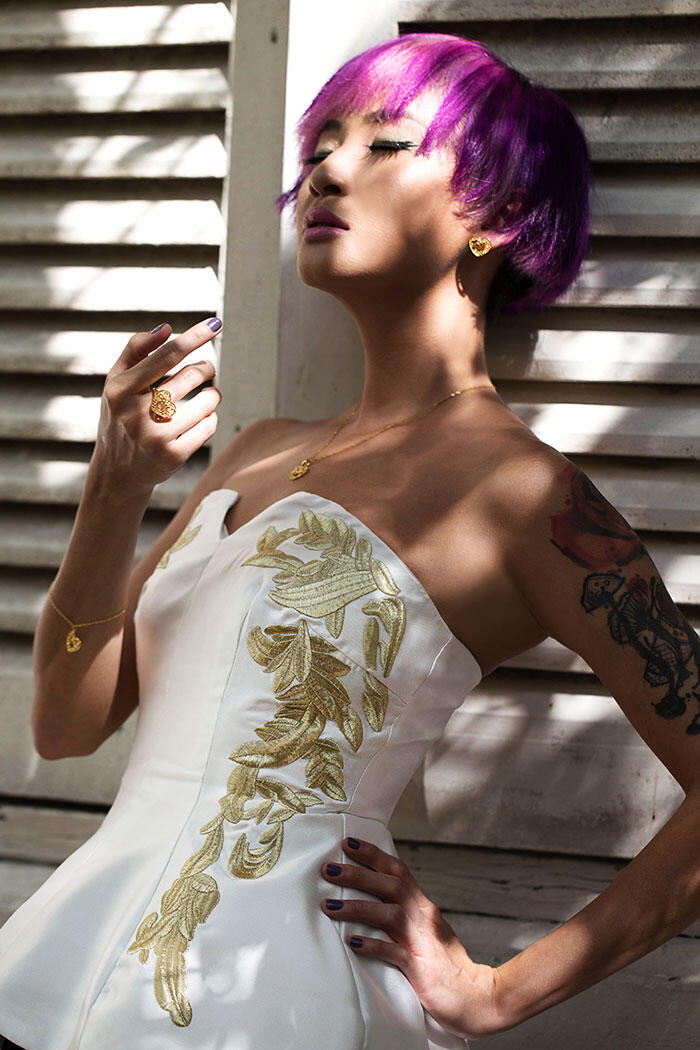 I'm wearing a set from the Tranz Love Collection. Made of 22k (916) yellow gold, it is inspired by the intricate details of a honeycomb, think the sweetness and purity of love!
The Tranz Love Collection comprises of a pendant, ring, bracelet and earrings.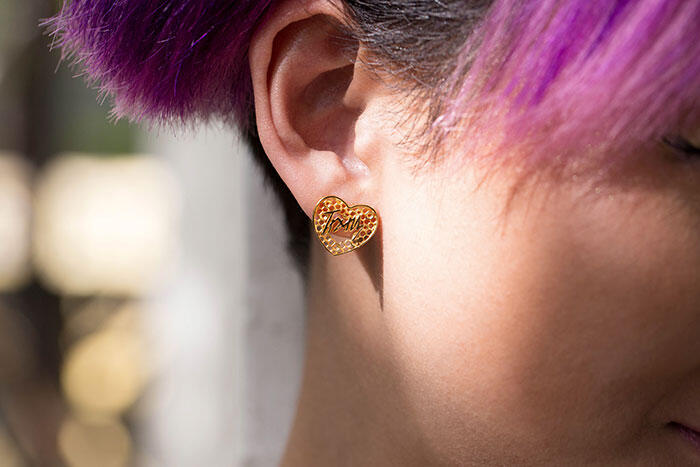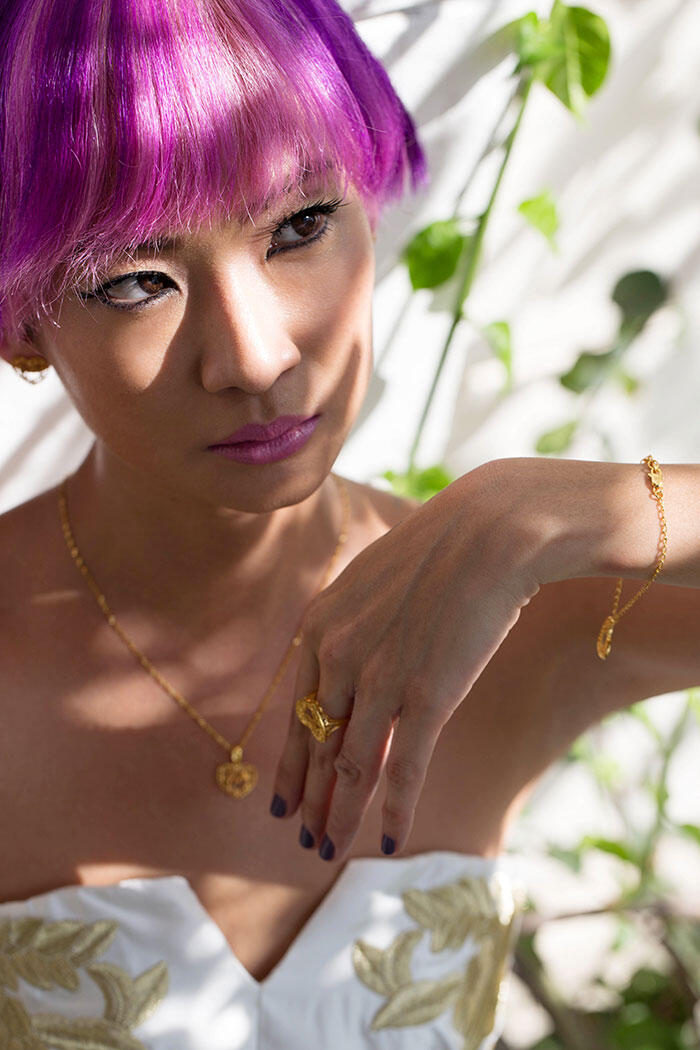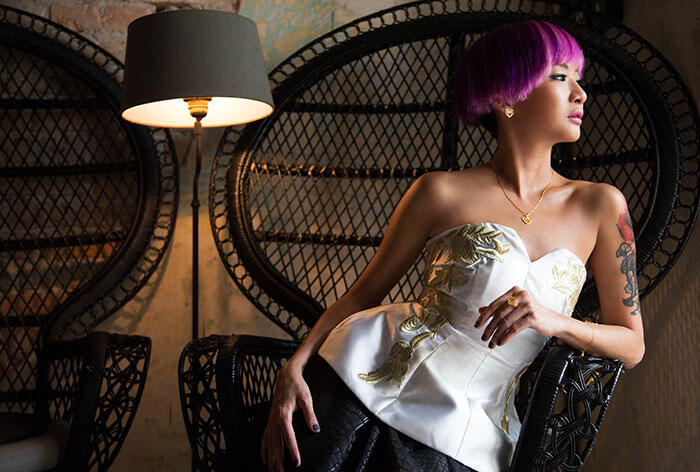 Embroidered corset top from Love Bonito; skirt from Jonathan Liang x Dude & the Duchess.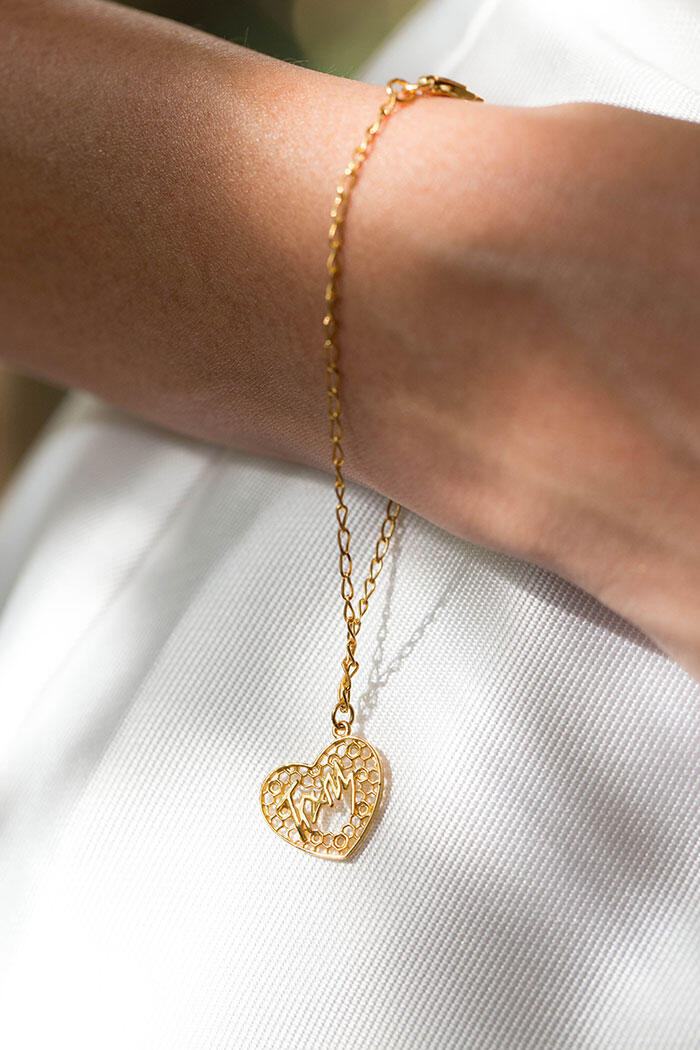 + + + + + + + + +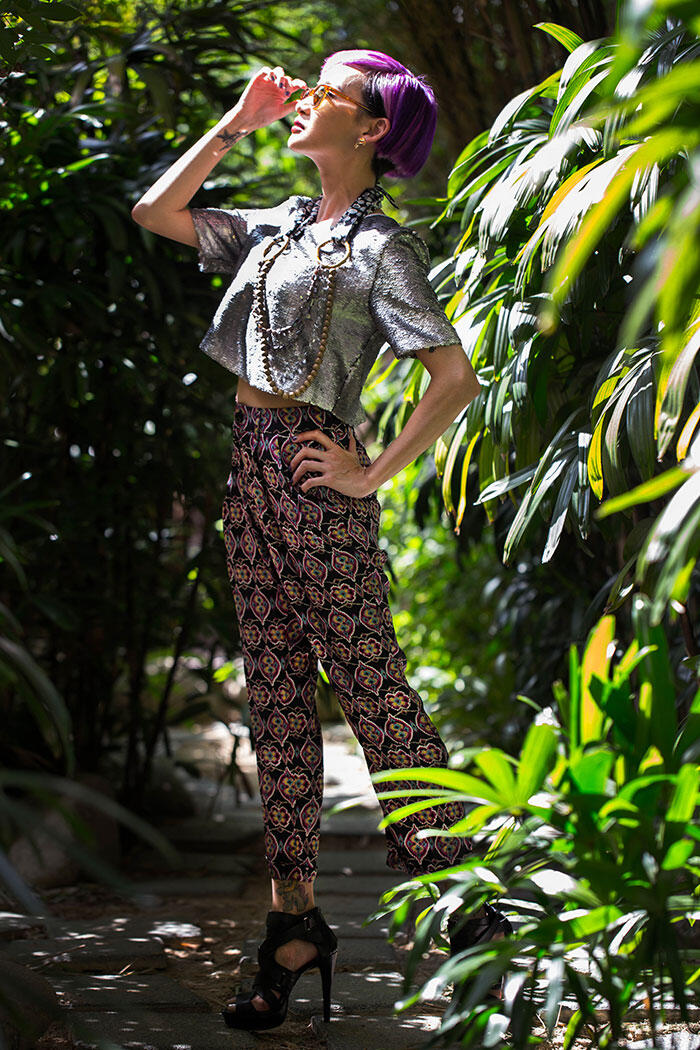 Other pieces from the Tranz Love Collection are these pair of earrings and ring, both made of 22k Yellow Gold with Black Plated Gold.
Each piece has been twisted and twirled into a heart shape that's subtle and unique.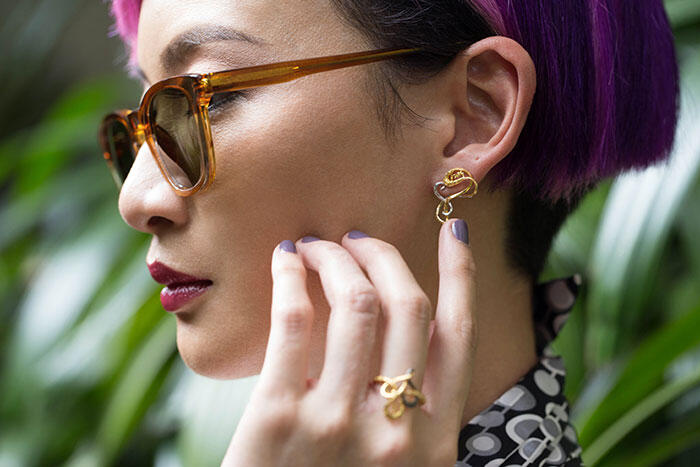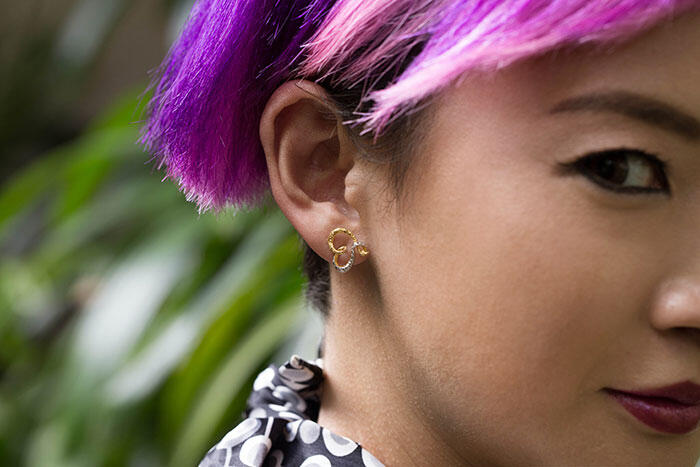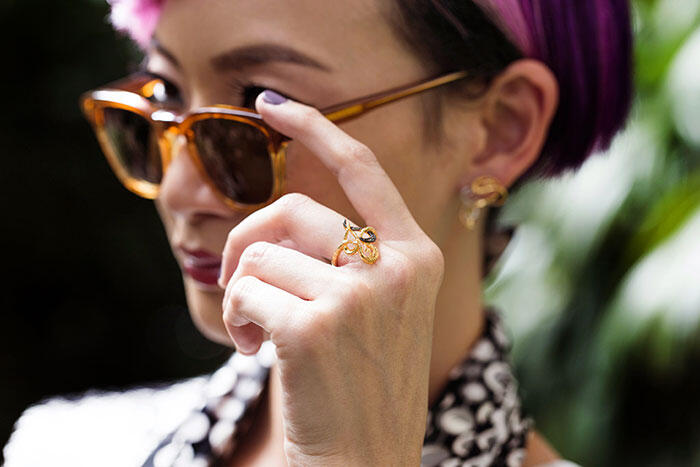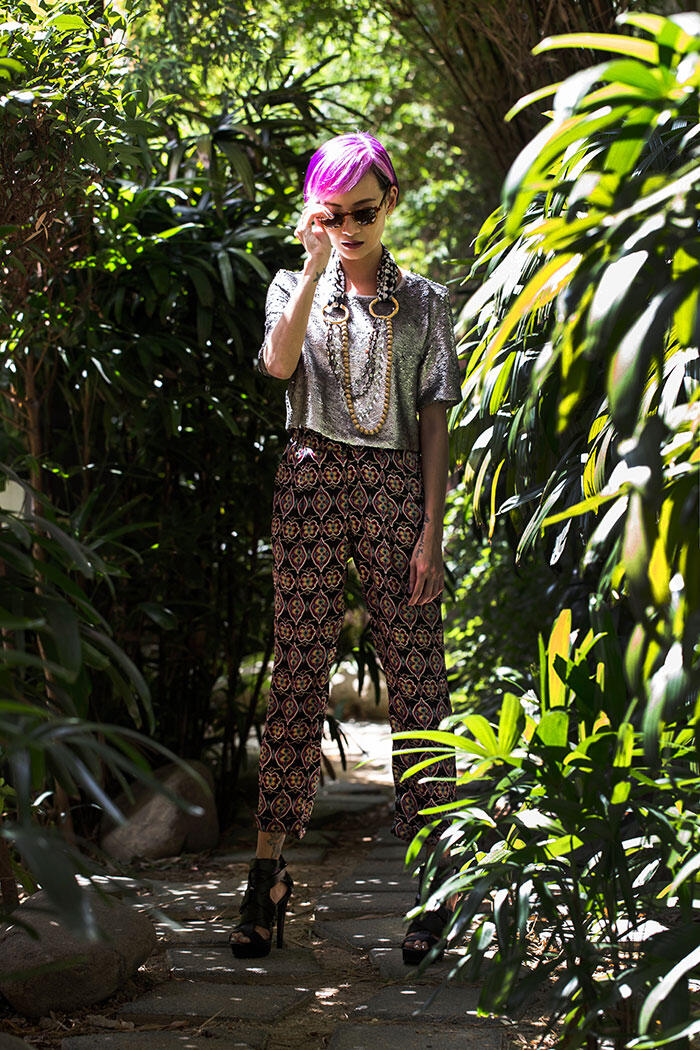 Sunglasses from Mouet, necklace from Shoes Shoes Shoes, sequinned top from Love Bonito, silk pants from Galliano, shoes from Zara.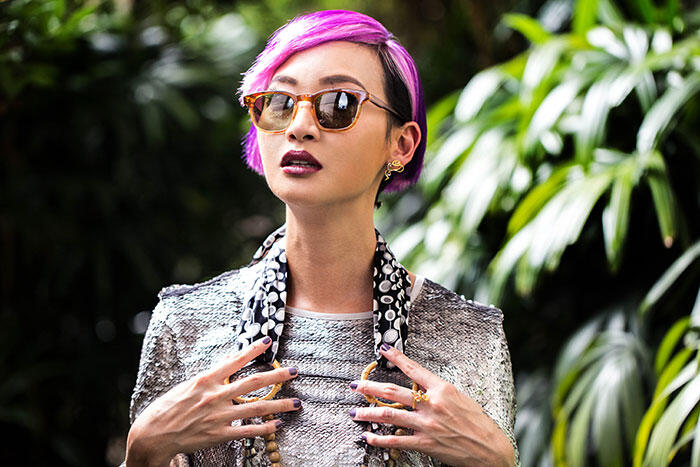 + + + + + + + + +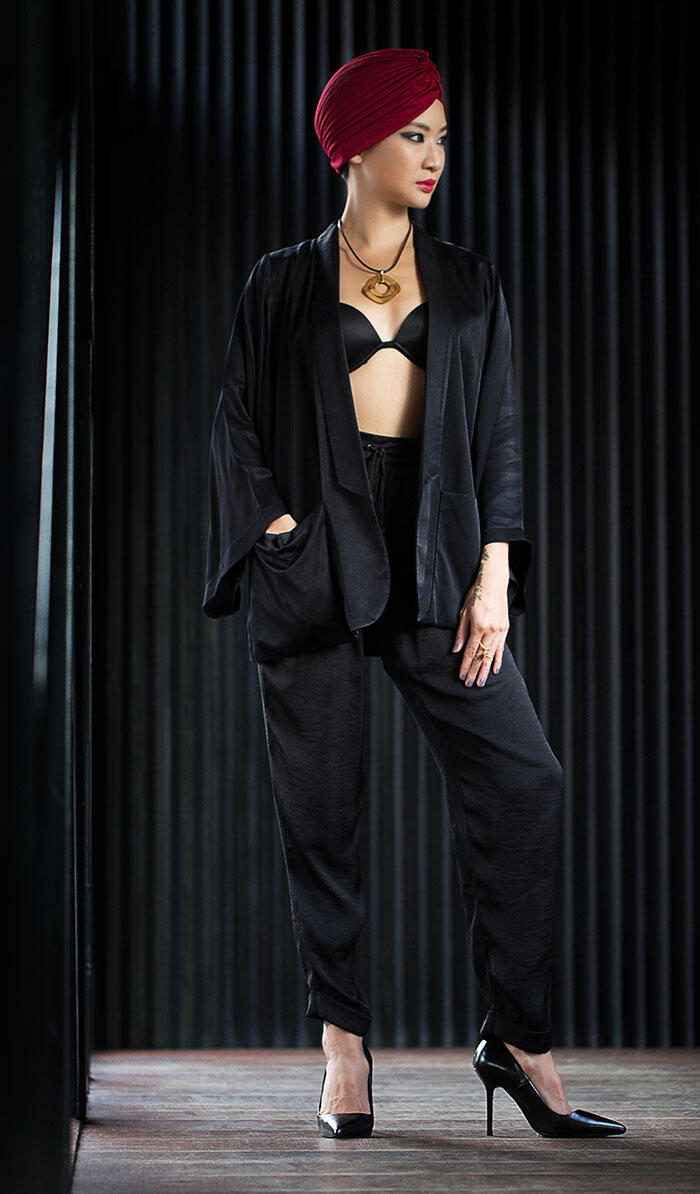 In this series of pictures, i'm wearing a 22K Yellow Gold Pendant and Yellow Gold Ring from the Tranz Classic Collection.
Just as the universe is ruled by order and beauty, so too are the elegant circular shapes found in the jewellery outlining the essence of classic beauty.
The 22K Classic Collection Yellow Gold Ring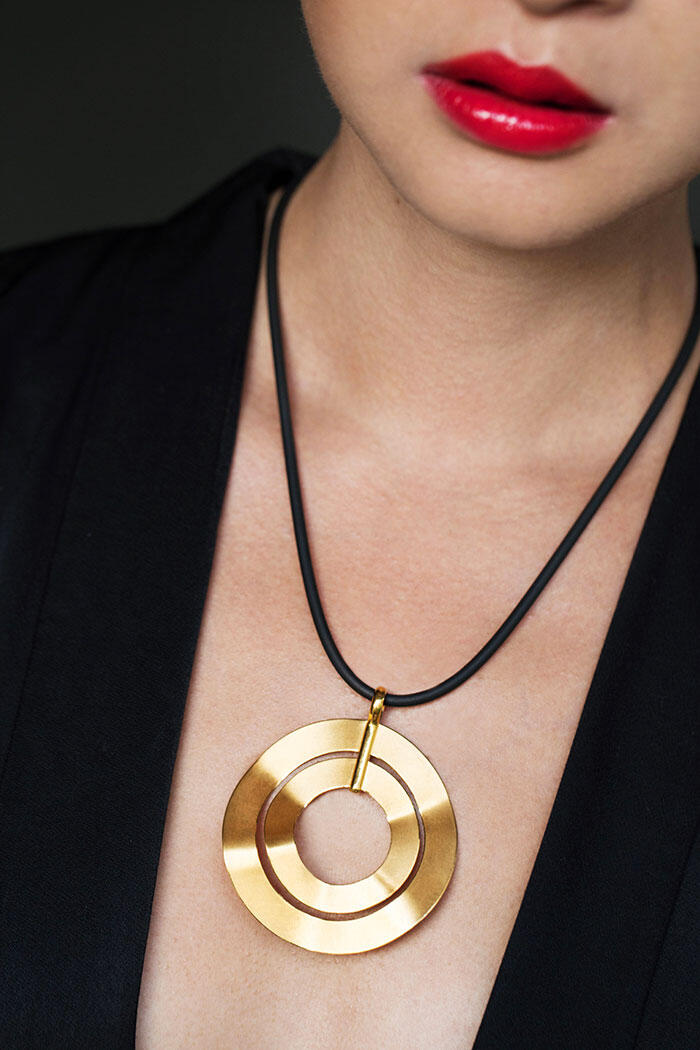 Out of all the pieces, THIS was my favourite. I didn't want to take it off when i was styling the outfits at home, it made me feel glamourous and i feel it can go with anything i wear, my swimsuit included (i tried).
The Tranz Collections are available at Poh Kong, Poh Kong Gallery, Diamond & Gold, and Gold Boutique.
Website: www.pohkong.com.my
Facebook: www.facebook.com/pohkongjewellers