My family and i went to Penang for my cousin Johnson's wedding!
We stayed in an Airbnb i found in a traditional shophouse which was formerly a balloon business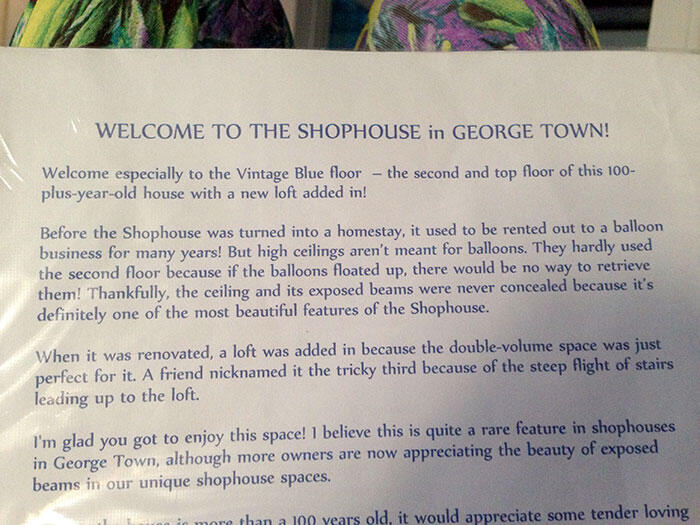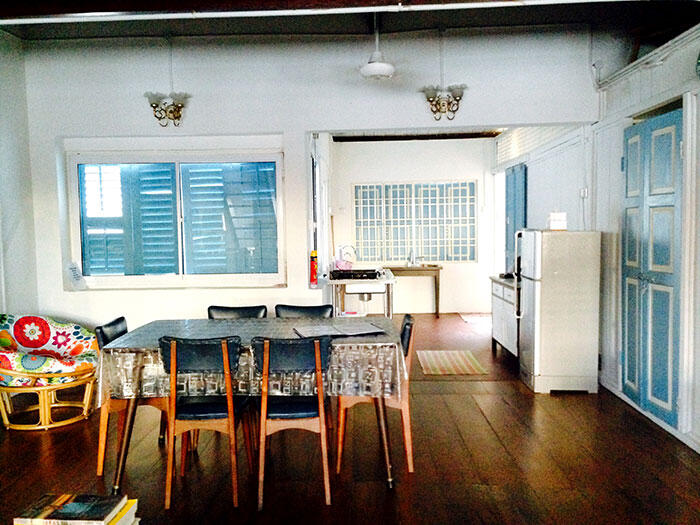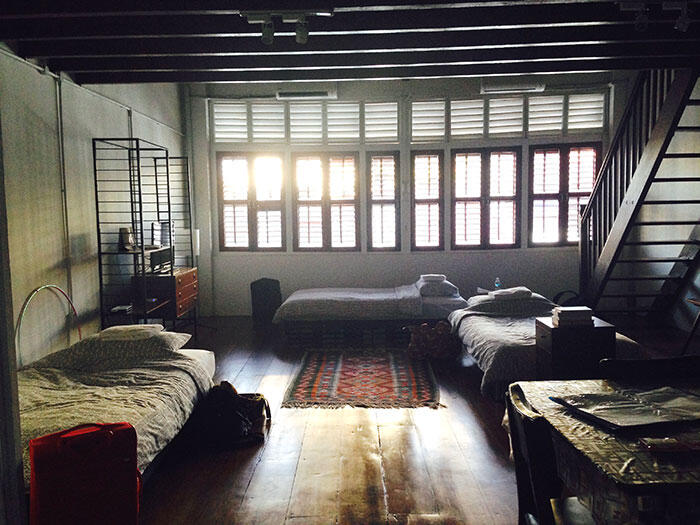 It was really cooling to nap there after lunch while the weather was so hot. The Airbnb can sleep 2-5 people, so my bro and his gf went upstairs, and my parents and i took downstairs.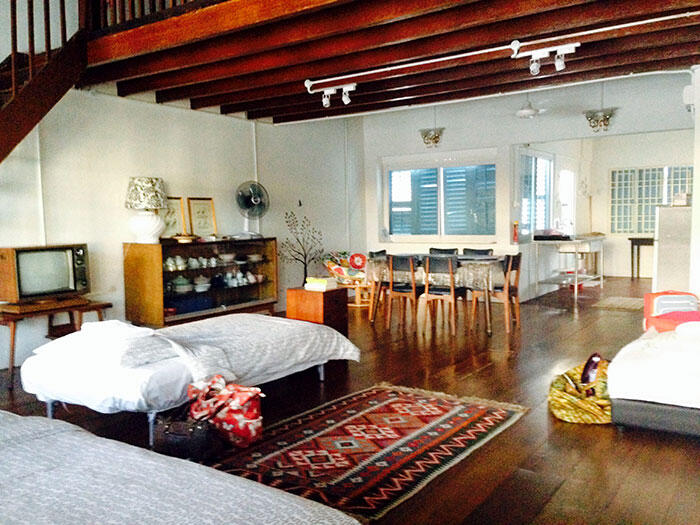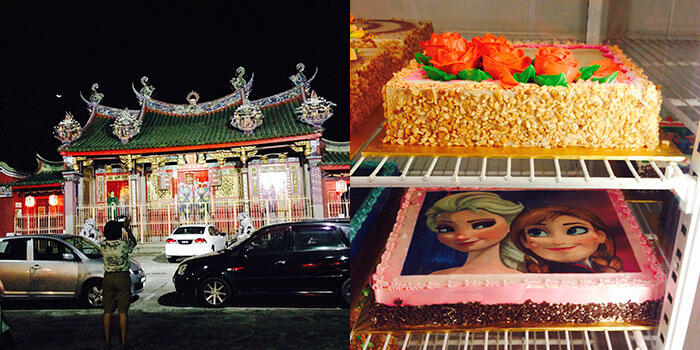 Maxim bakery, which my mum's sister has been running for years since i was born. All my kiddy birthday cakes were Mickey and Minnie Mouse ones from there!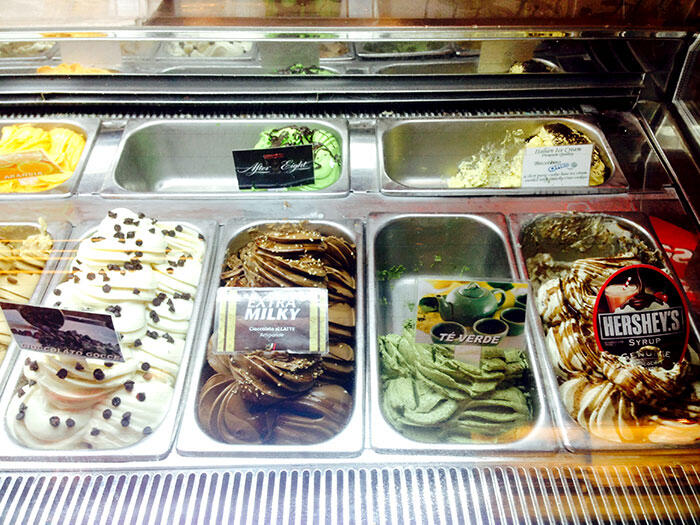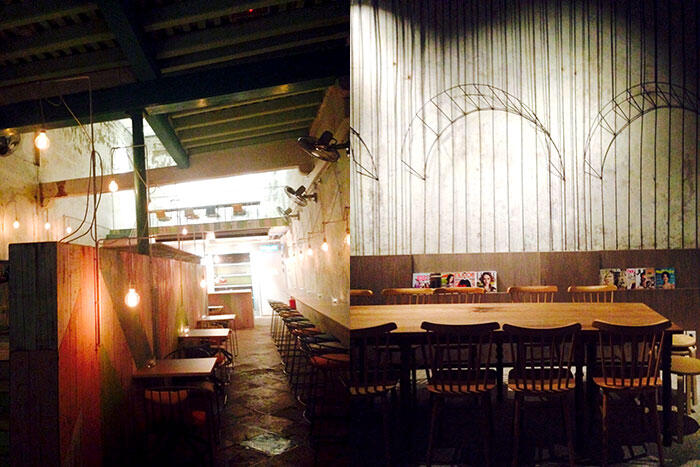 Went to check out INCH and Plates, read a review Joe wrote about it *here*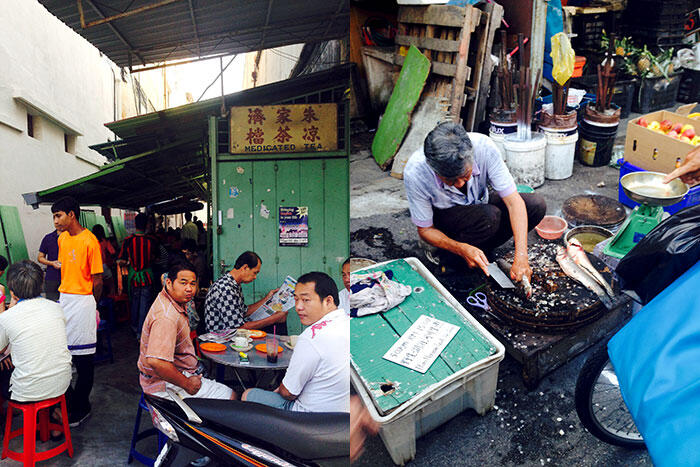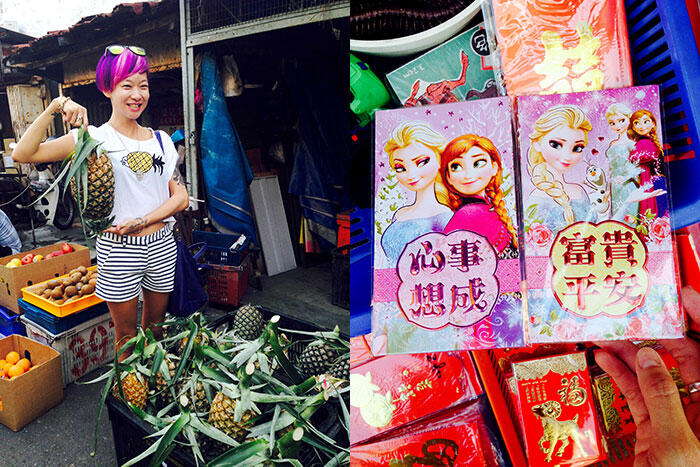 Pineapple obsession. Also.. Frozen obsession continues #FairyLoveFrozen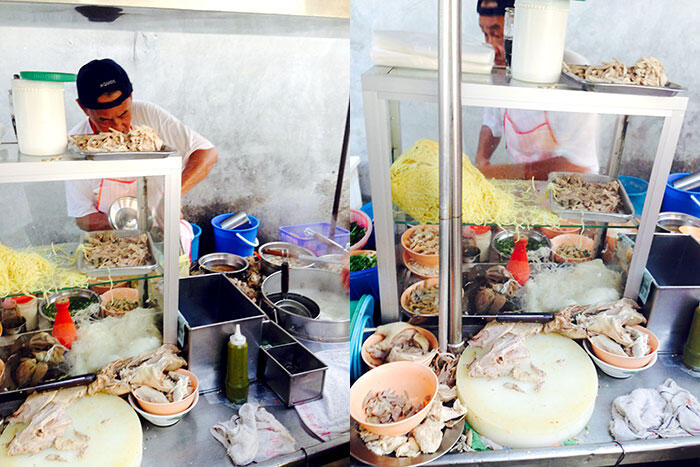 Went to whack the koay teow th'ng at Chow Rasta market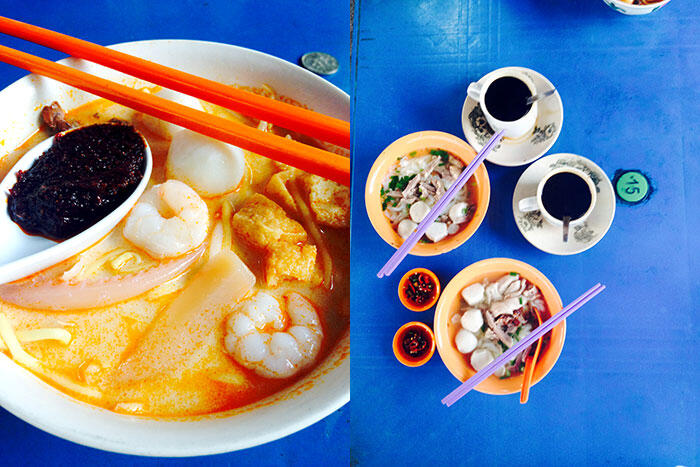 And the curry laksa there…. oof so good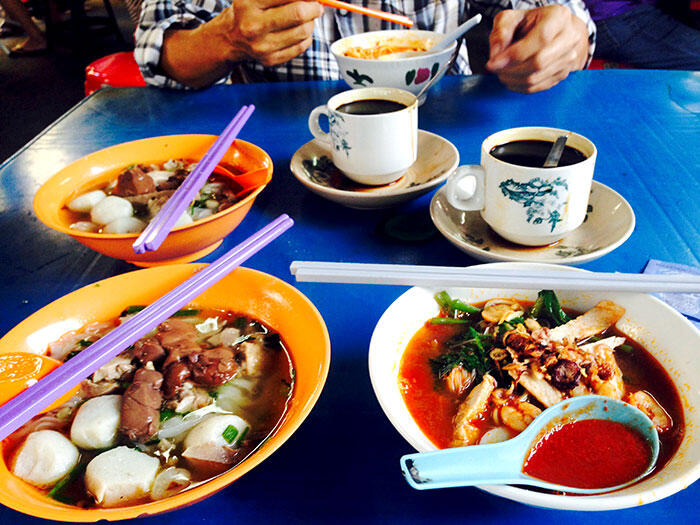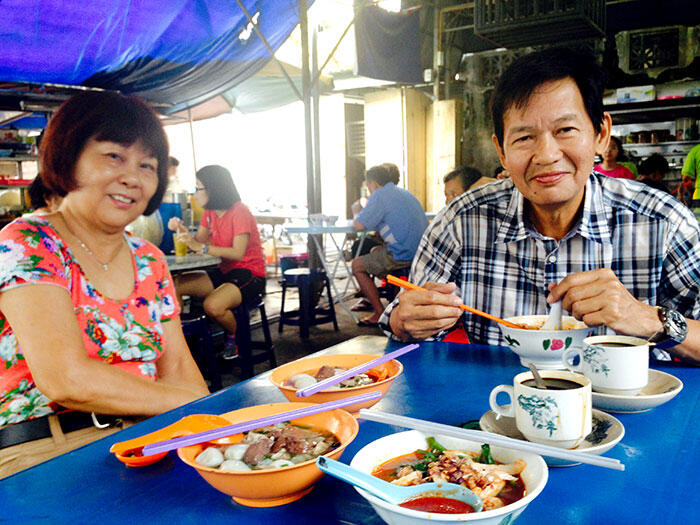 Mummy & Daddy!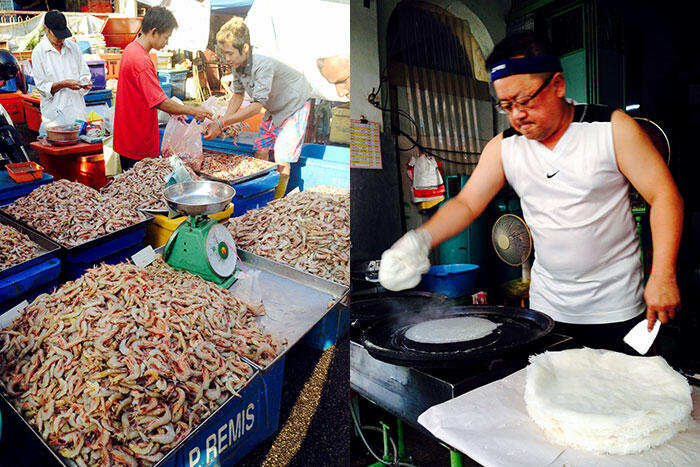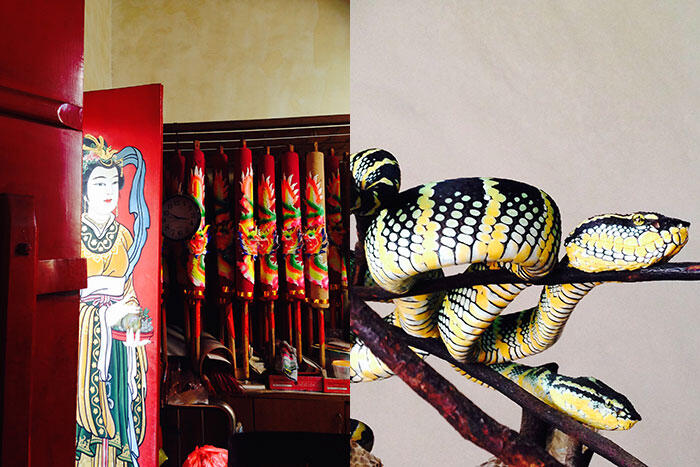 Went to the Snake Temple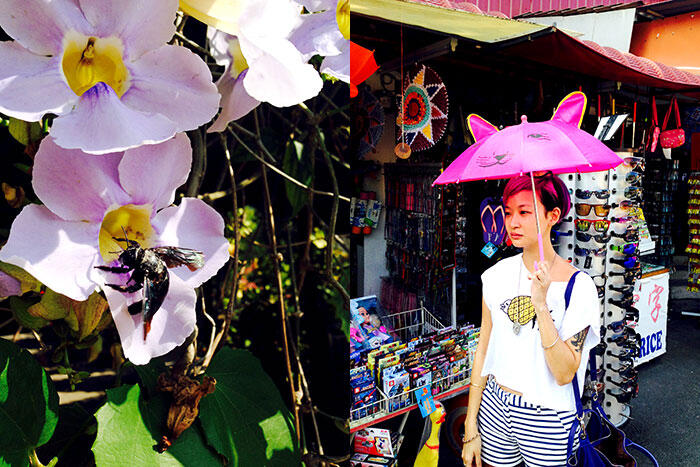 My mum made fun of me trying to buy the cat brollie, "It's for kids la!!!!"
I bought it anyway.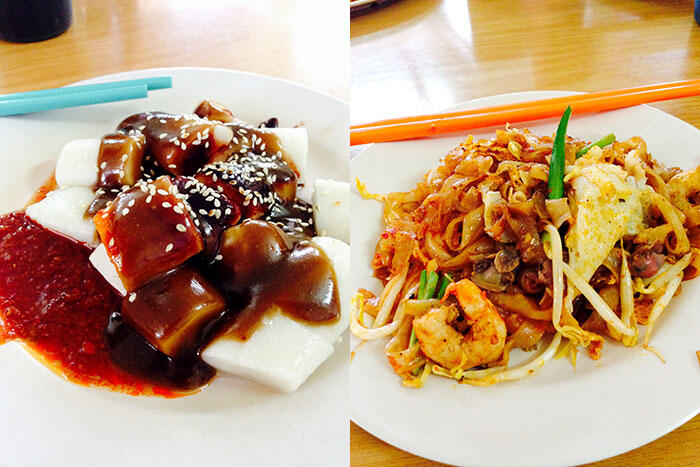 Mmm chee cheong fun on left.
Char koay teow on right.
We went to visit my babysitters, Uncle and Aunty Lai, who helped raise me while my parents were at work. It was really common in those times for parents to pay elderly couples to babysit cos help/maids weren't common. This couple ended up being like my second parents.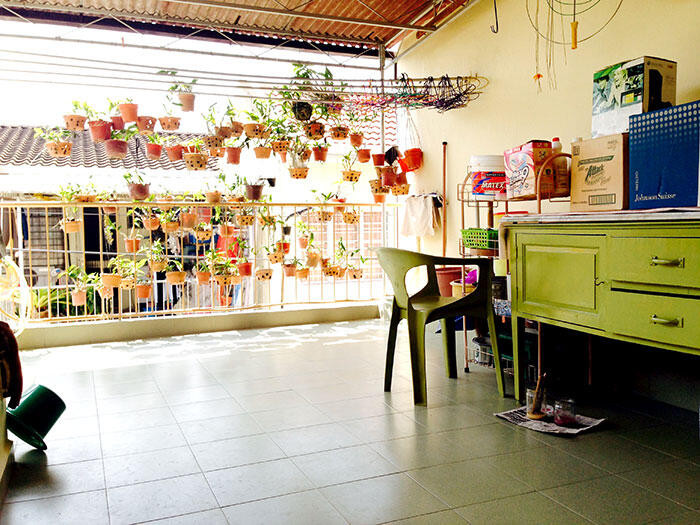 I used to play up here all the time when i was a child.
It's where Aunty Lai hung the laundry. There would be a little basket of colourful plastic pegs, dusty white from its plastic wearing out.
I remember watching huge rats the size of a teenage cat running in the backlane below. In the mornings hawkers would wheel their little vans and trucks selling tau foo fa and vegetables.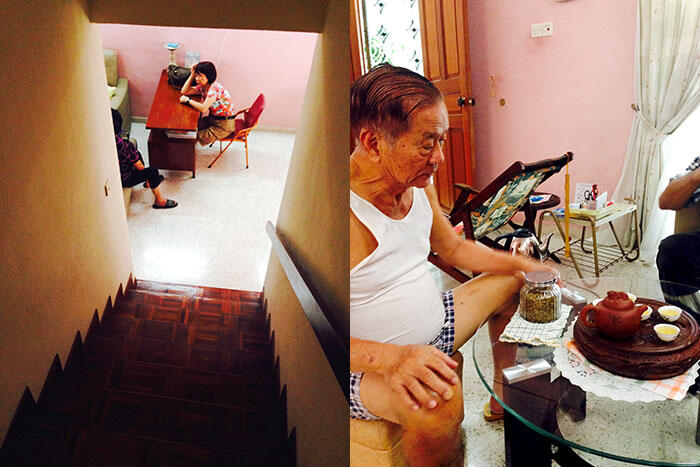 These were the first flight of stairs i recall experimenting on for most of my early childhood. I fell head first down them and split the inside of my lower lip open, where there still remains a scar today. Oh but i have many scars… and got so many stitches. My poor mum.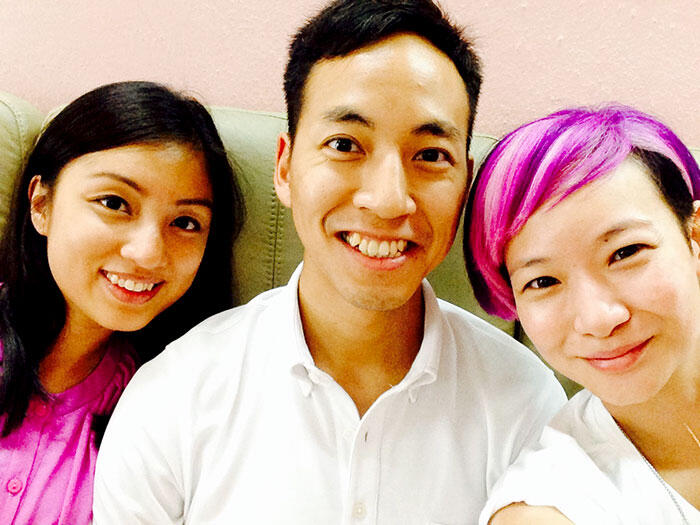 Sonia, Nick and i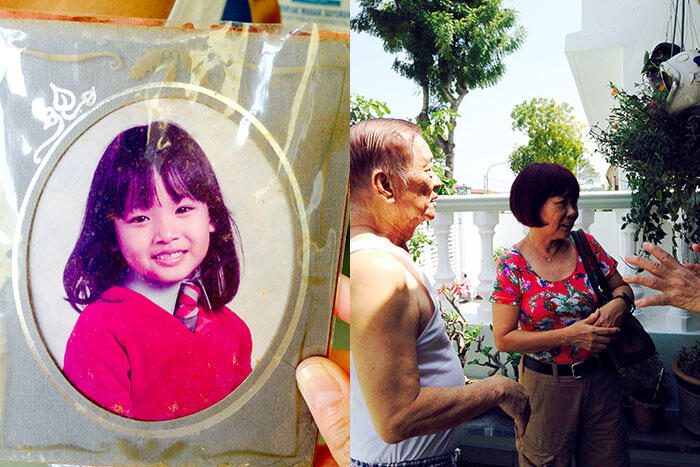 An old photo of me in their house!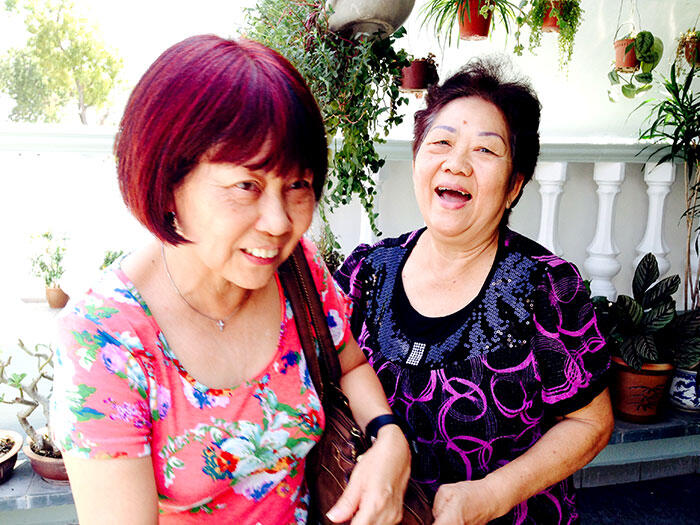 <3 The two women who did their best to make sure i grew up a good person.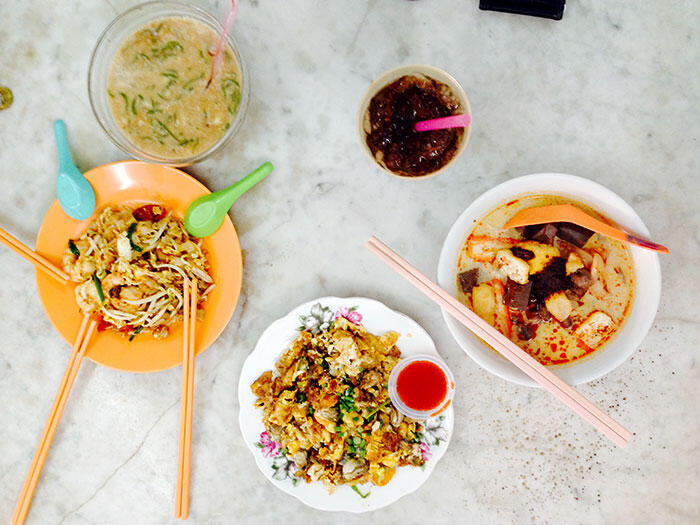 More eating in between bouts of visiting!
For dinner we went to the groom's house where the family hosted a dinner.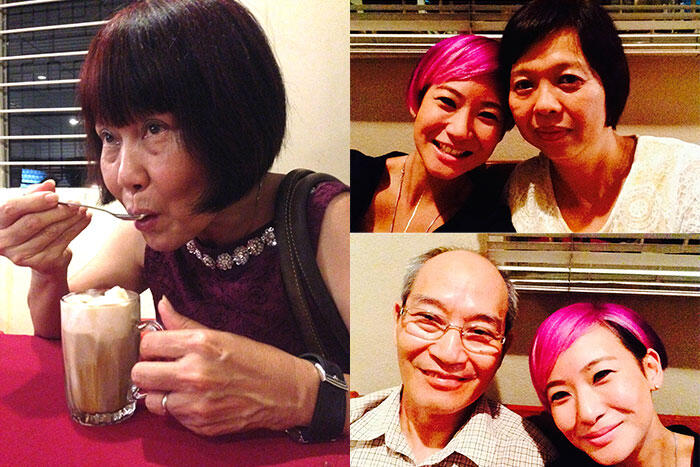 Mummy getting a lot of pleasure from that drink; me with Kiew Meh and Ah Kiu from Alor Setar.
I used to explore the diff rooms in their house there, and my Ah Kiu had motorcycle workshop out front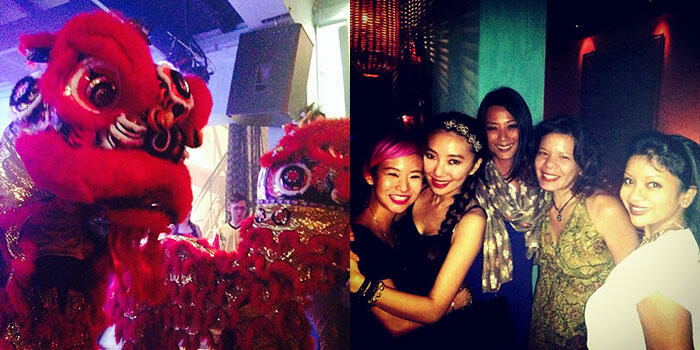 That night i messaged Chelsia and we went to a bar where friends were singing and we had a girls night!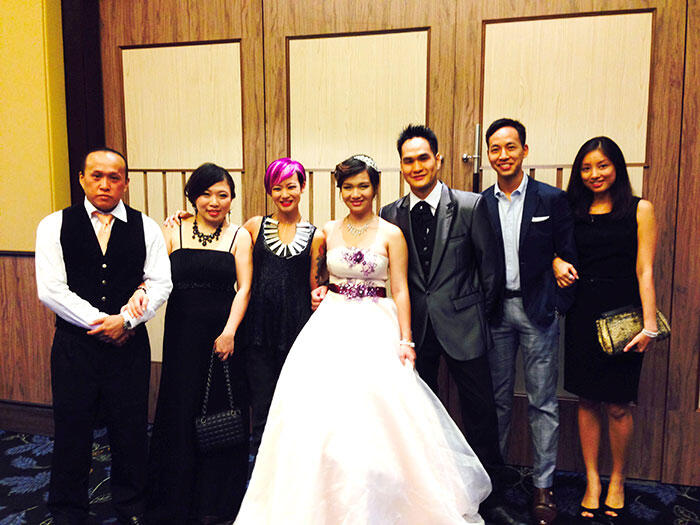 My cousin Jason, his wife, me, bride Ciao Ping, cousin Johnson, Nick and Sonia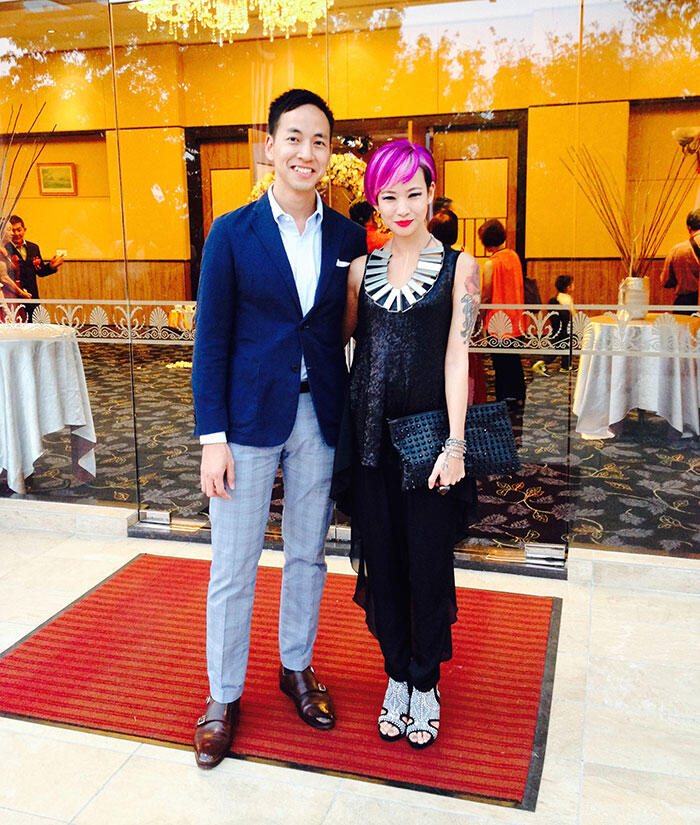 My dashing bro Nick and i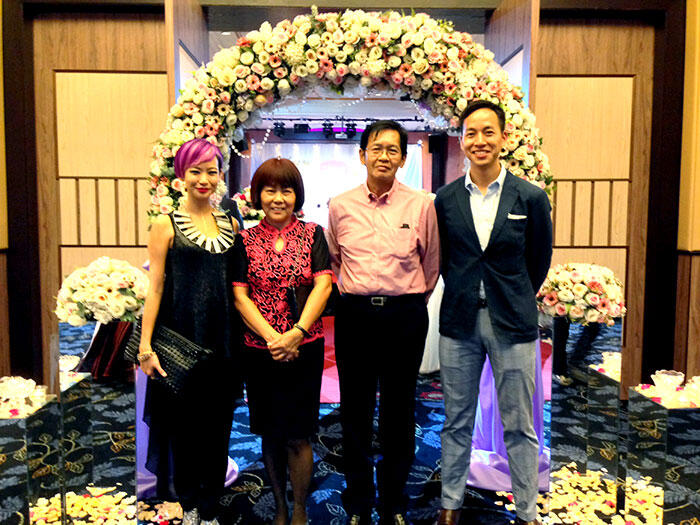 Us!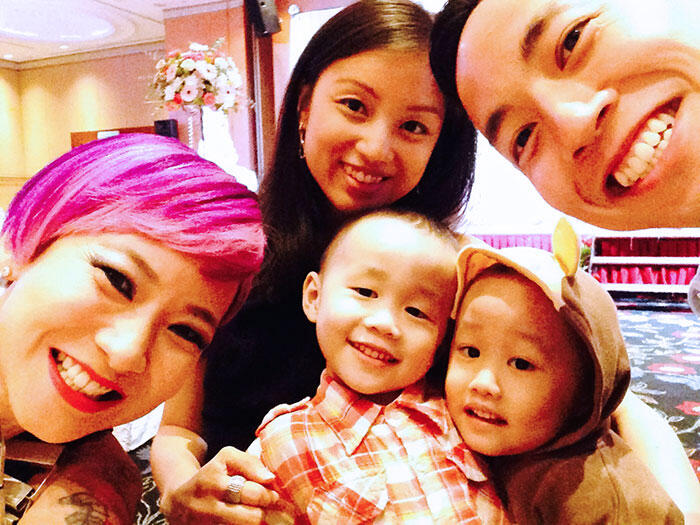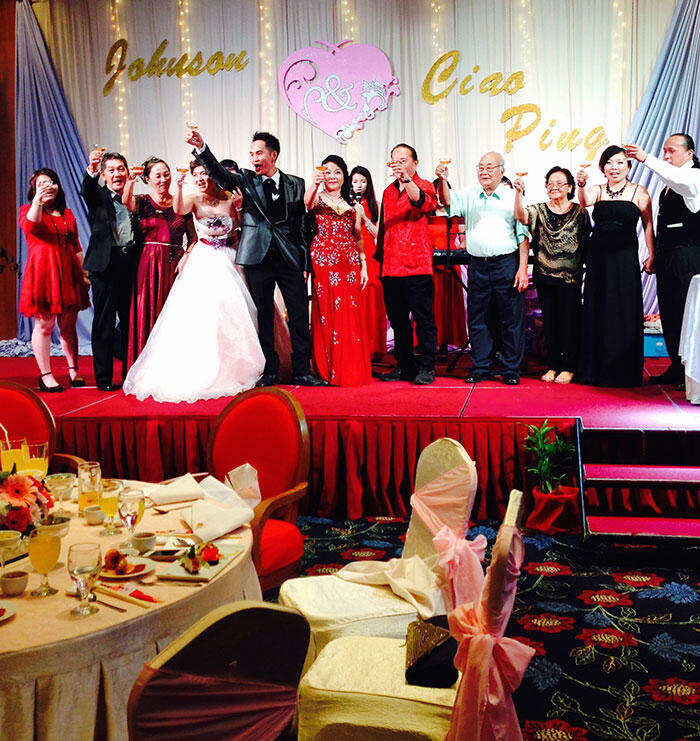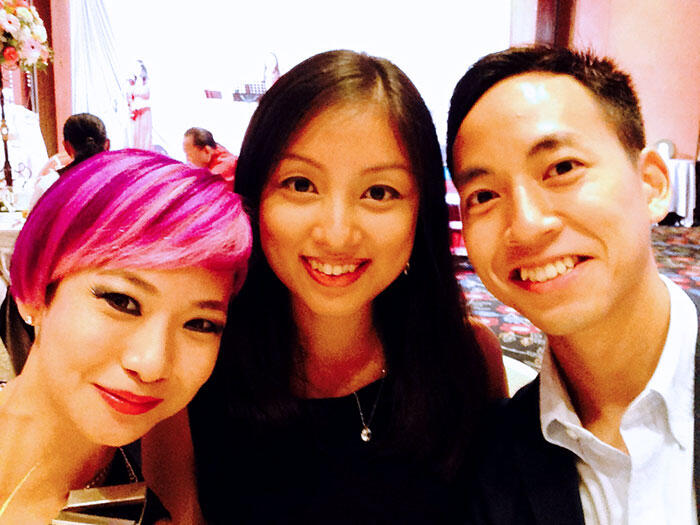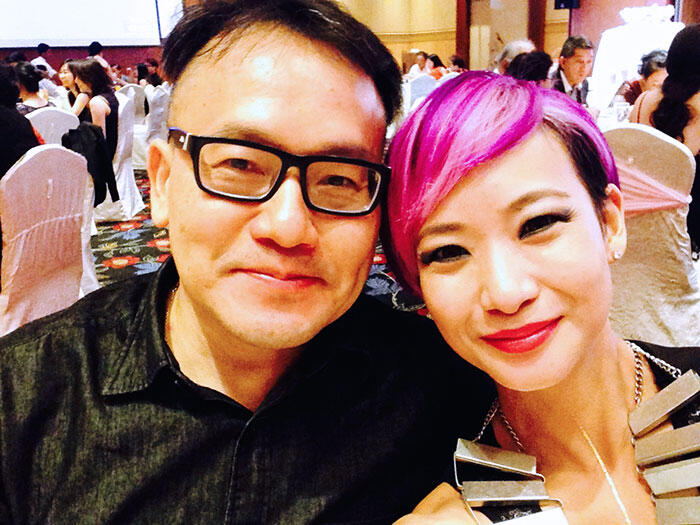 My Ah Kiu from Singapore!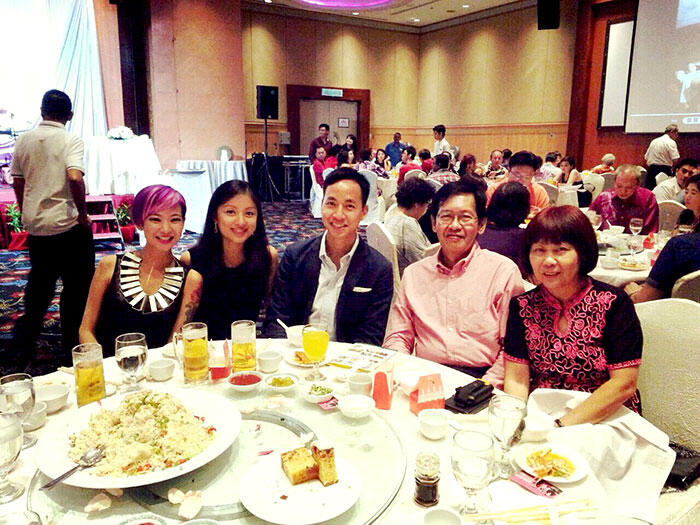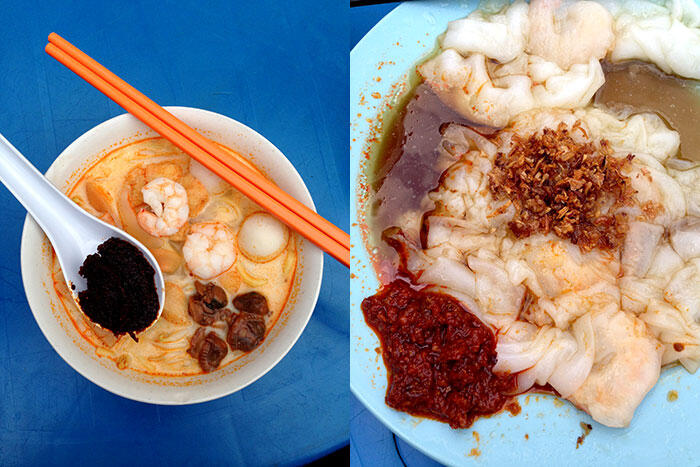 Next day was more hawker food – woohoo!!!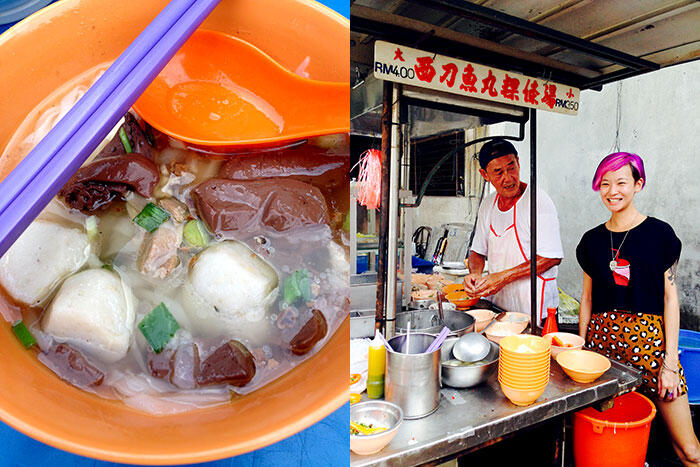 Shamelessly grinning next to confuzzled koay teow uncle. My mum made me do this, "Go stand there! I take picture!"
I used to hate doing that and there are some pix of an uncomfortable kid next to strangers in our family photo albums, cos i was such a shy kid! But now i'm older and shameless.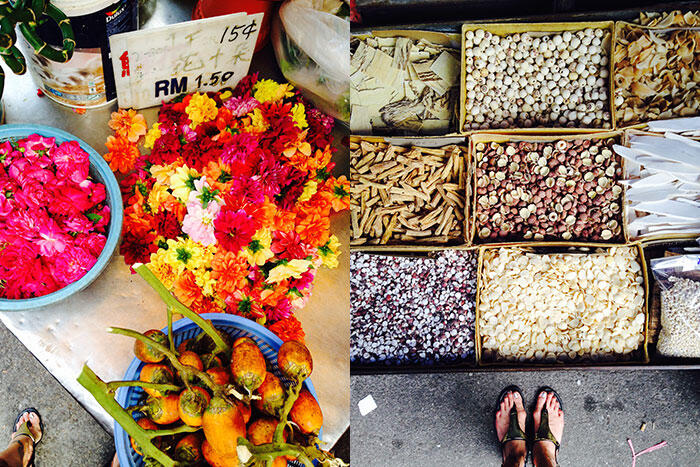 So many textures and colours to admire in the market!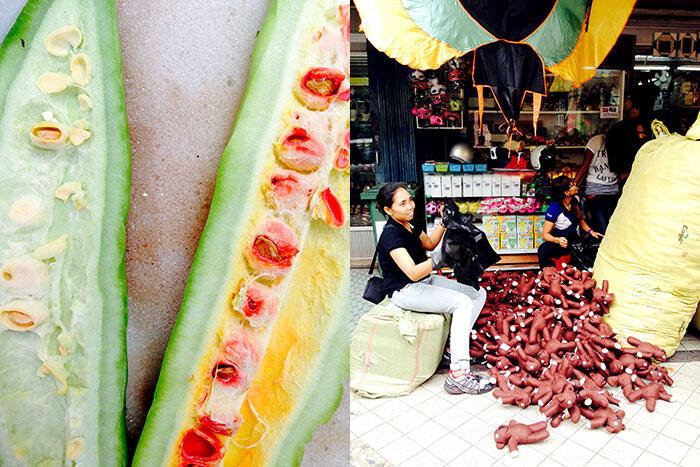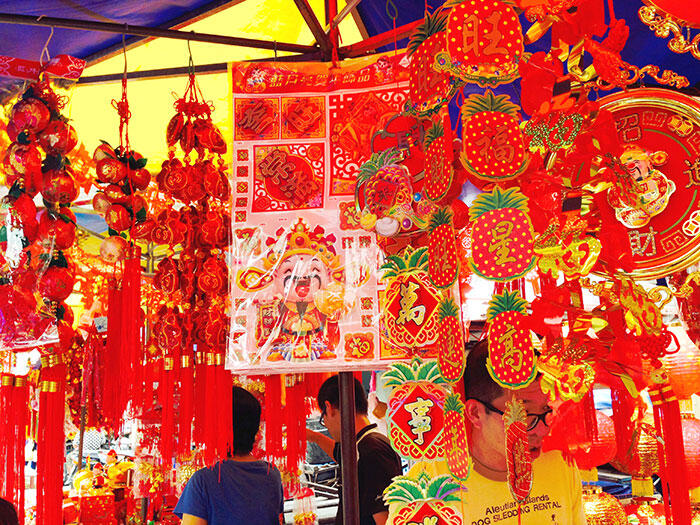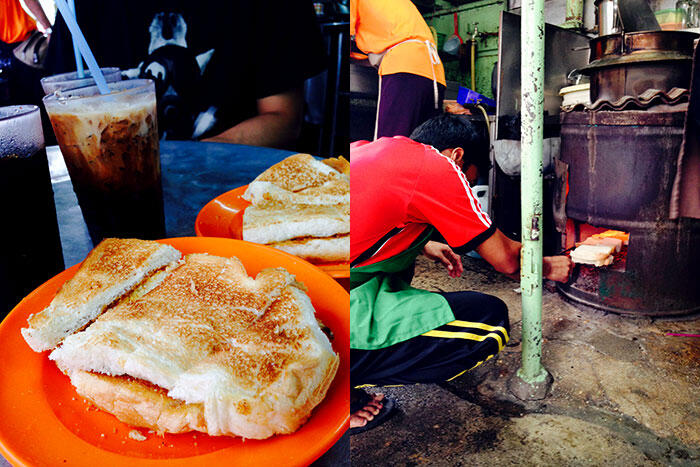 Cooking toast with charcoal, it always tastes better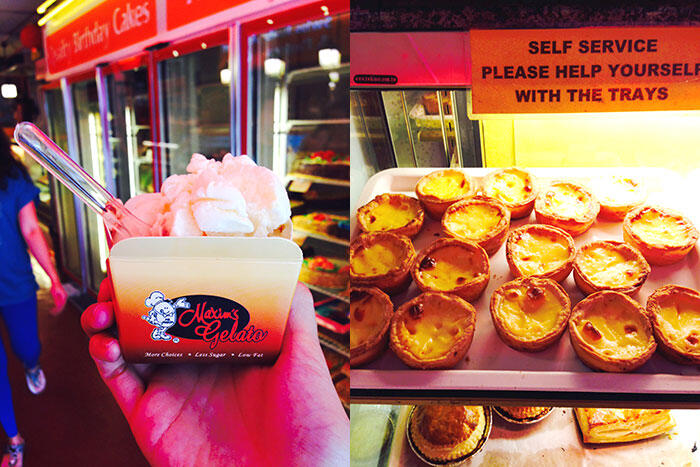 Got some gelato from Maxim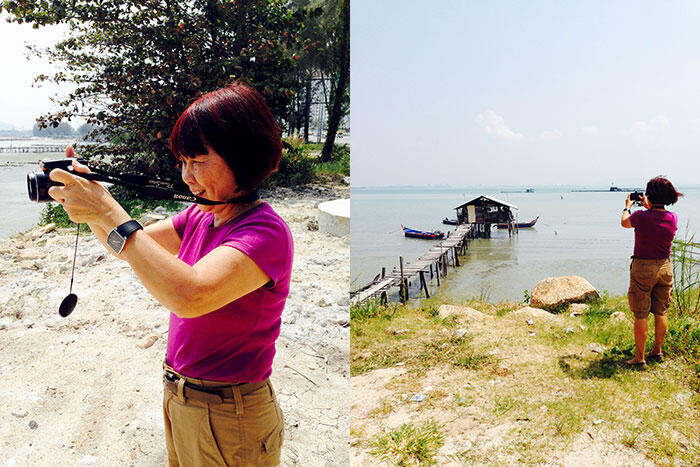 My mum lovessssss photography, she's got countless excellent pictures of birds, insects and plants which we've all been trying to get her to post on a blog (she deleted the one i started her -_-) or sort out for a coffee table book (she says she doesn't know where to start).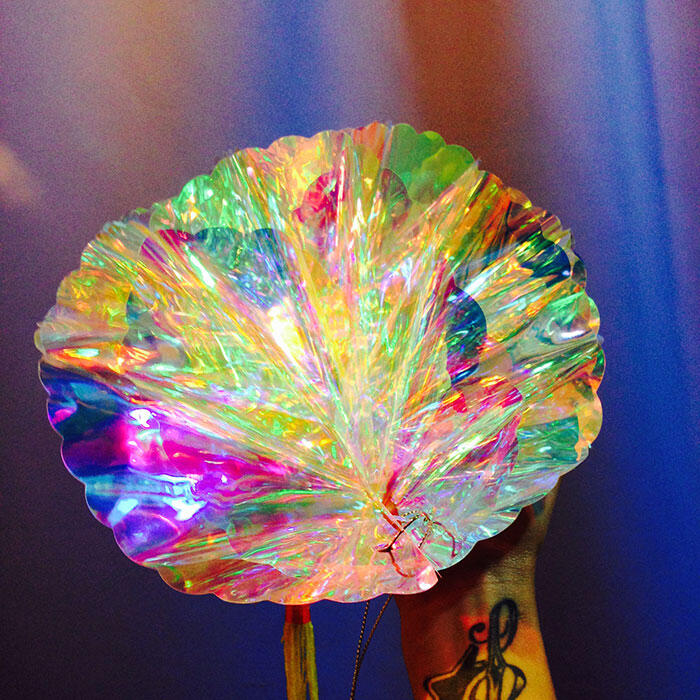 If i see something colourful and shimmery or sparkly and it costs less than RM15…. BUY.
OK that's all!
xx