*Written by Joe Kwan*
About a month ago, Joyce casually dropped me an email, inviting me to check out INCH and Plates in Penang as she was too busy that weekend to attend herself. It had been a busy couple of months at work and I did not hesitate to accept the invitation.
Fast forward a couple of weeks, I found myself groggily stepping off a plane on a hot and lazy Sunday morning. A short cab ride later, I arrived at my accommodation for the evening and with hardly any time to spare, snuck a quick power nap and resurrected to make myself appear presentable. The morning heat seemed to have doubled as I walked along the quaint shophouses, and I soon (plus a minor detour because I am directionally challenged) found myself at the door step of INCH and Plates.
If you haven't heard of them, they are THE new 'It' hang out spots situated in the heart of George Town, hidden amongst the famed UNESCO World Heritage shophouses. Sharing the same shophouse, they are two separate restaurants offering different cuisines.
The entrance to INCH and Plate is easily distinguished by its big red double doors with the number 44 hanging above it.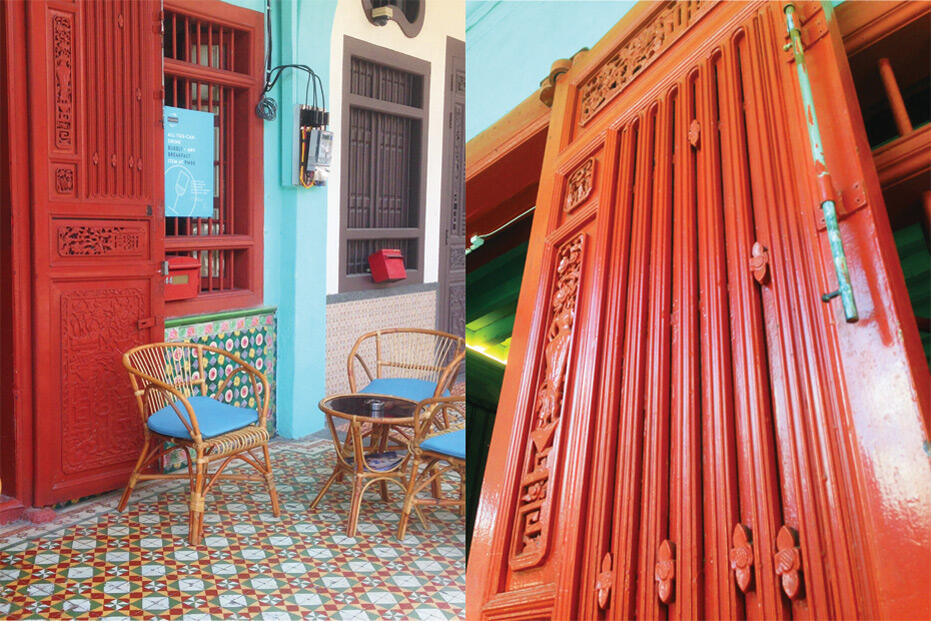 There is nothing discreet about it, as a spectrum of colours and traditional motifs breathe new life into vintage kitsch.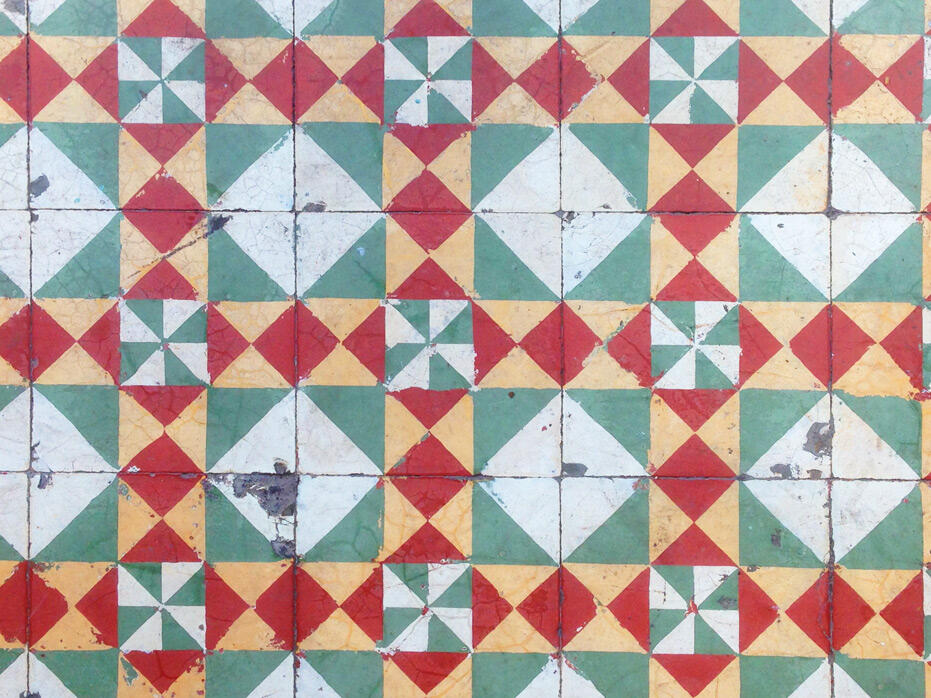 I LIVE for a good vintage tilework.
Once you're inside however, the decor takes a turn for subtlety, with various earth tones couple with rustic textures such as wood and exposed brick to provide a cosy environment that is perfect for the venue. They've managed to find the perfect balance of modern contemporary design while still being able to preserve the beautiful traditional facade of the building. I was in interior heaven.
This portion of the venue is Plates, which is only open during the day, catering to the brunch crowd. I was there for the Chill-Out Bubbly Brunch. I've never had a bubbly brunch before but I've realised that it's a trend that's grown rapidly in KL.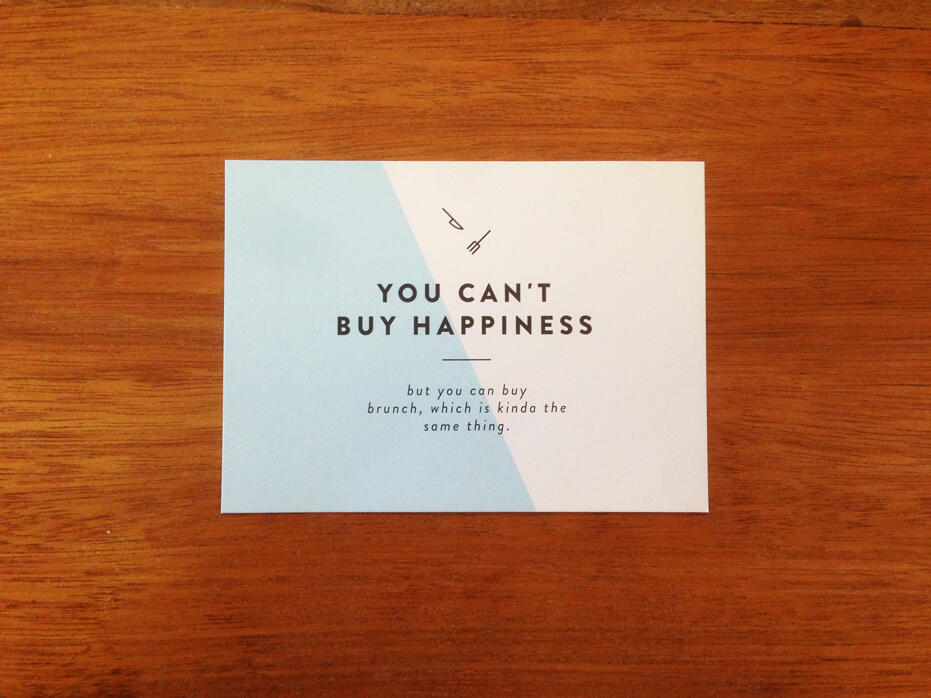 Amen.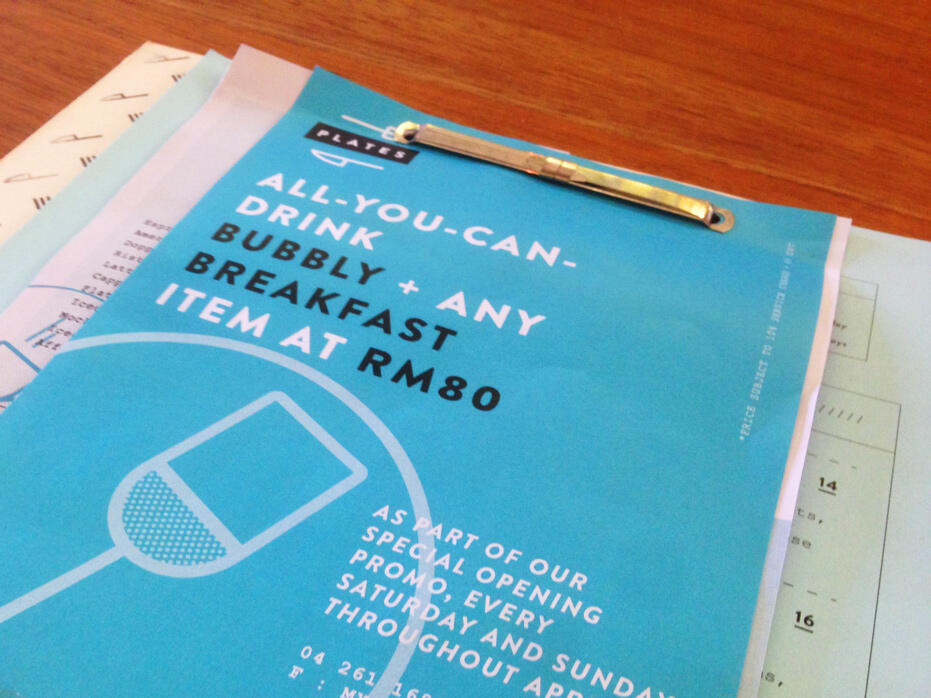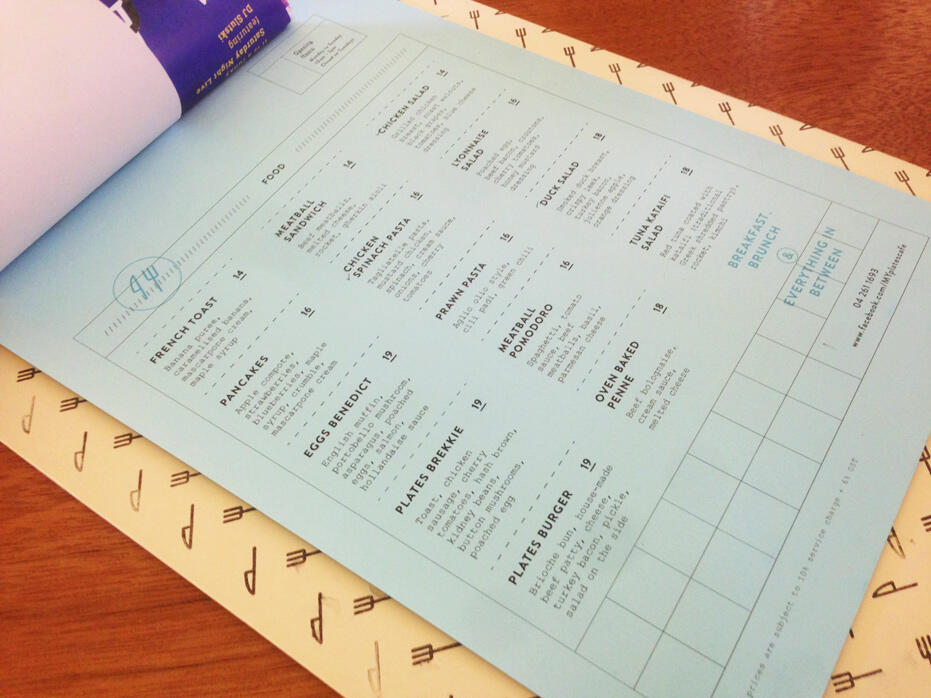 The mouthwatering menu!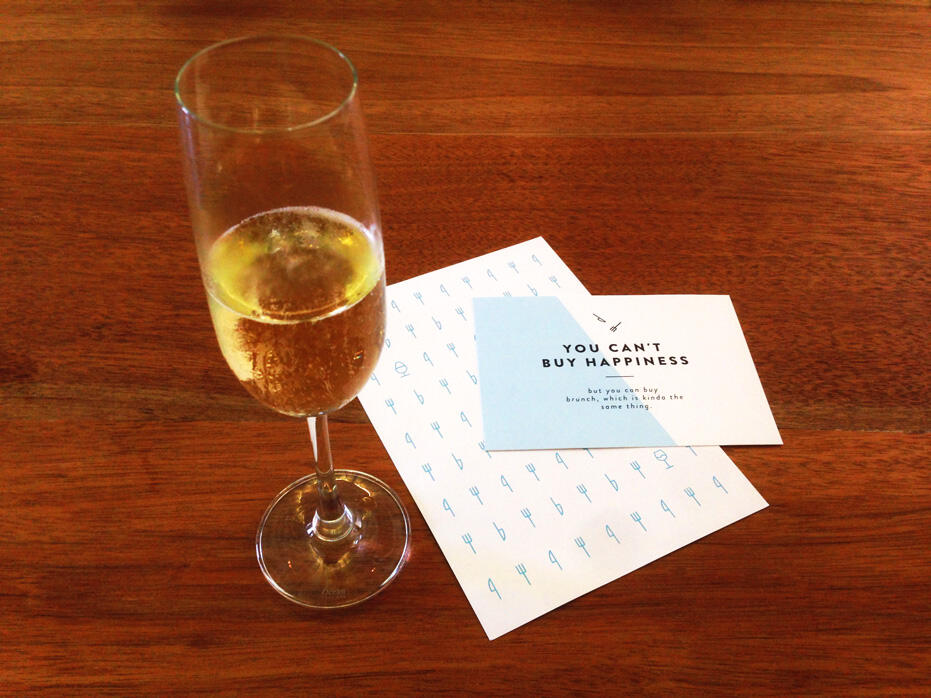 Because you know I'm all about that booze, 'bout that booze.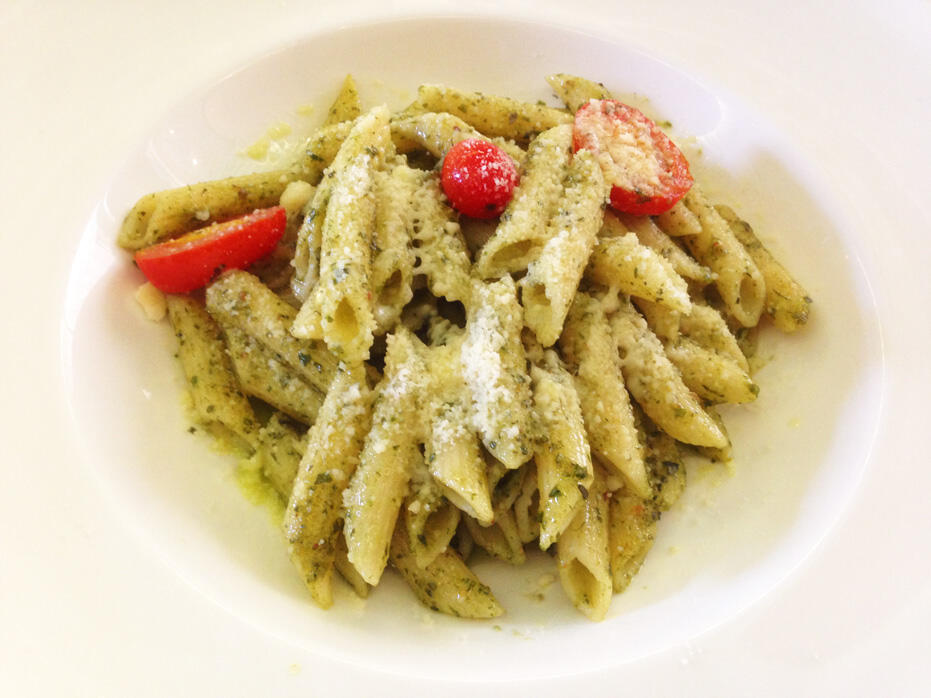 Special item thats not on the menu yet, Pesto Pasta! The flavours were so perfectly balanced, and it didn't feel heavy or too oily. SO GOOD!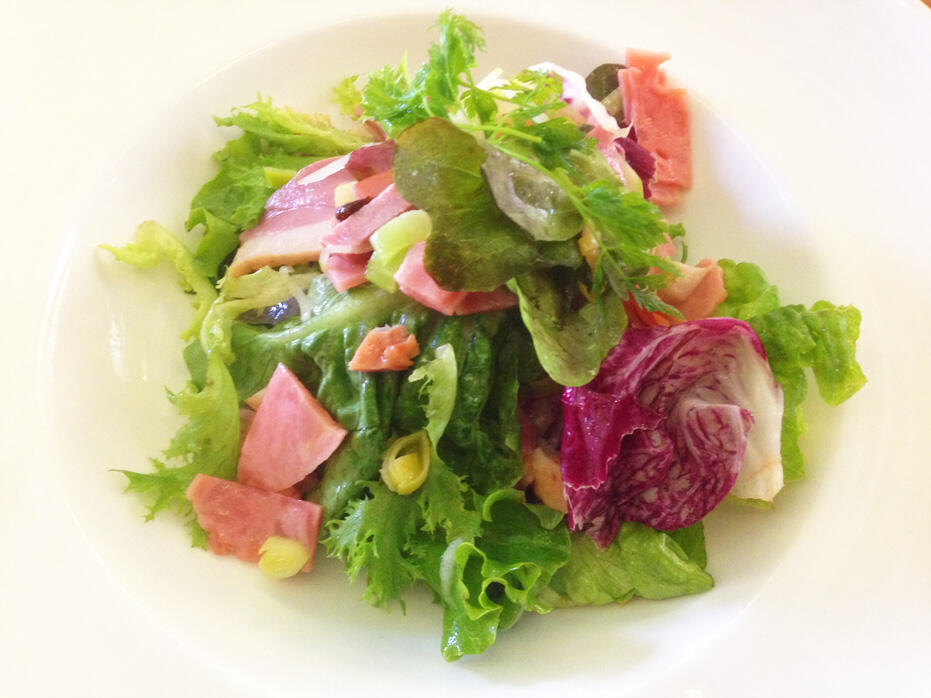 I HAD to get the Duck Salad as well. I don't normally like anything smoked, but the smoked duck breast here was so subtle in flavour and didn't taste overwhelmingly smoky. It was also so tender and went perfectly with the orange dressing.
I got to speak to Chef Axel of Plates for a few minutes and he told me that the food at Plates mainly derives from a combination of Italian and French cuisine, using the best ingredients that they can source to ensure maximum flavour. Their mantra is "minimal but extraordinary quality".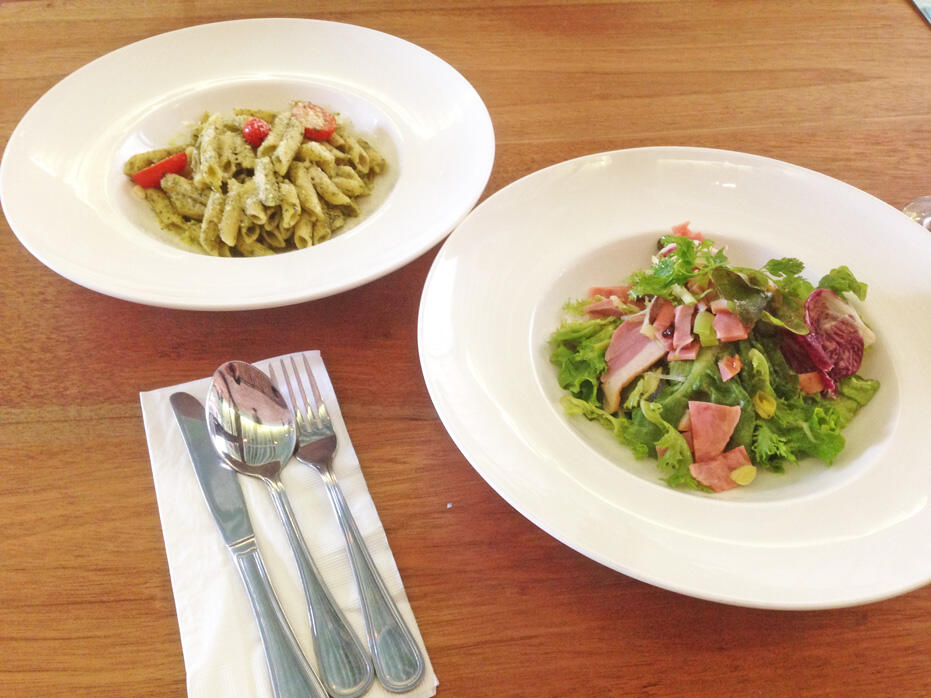 Yep… Still bad at taking food pictures.
And then… With a forkful of pesto mid-air, making its way into my gaping mouth, a cloud of chiffon and red hair breezed right past me.
BIHZHU HAD ARRIVED!
I should explain… After the bubbly brunch at Plates, the 2nd event of the day was Bihzhu and Beer at INCH – a craft beer + food pairing tasting, with Malaysian jazz singer Bihzhu serenading guests during the event.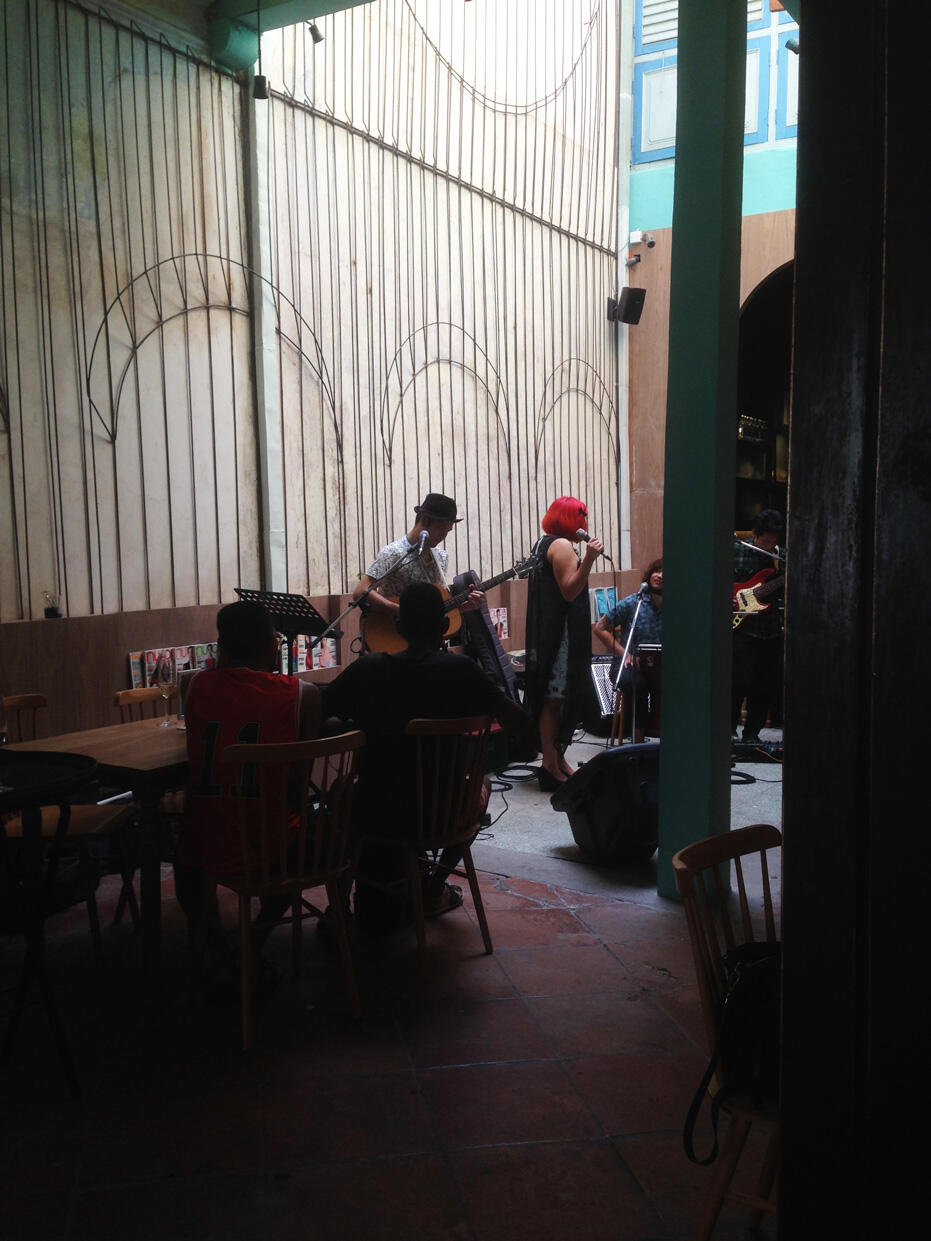 Just Bihzhu doing soundcheck. No biggie. It looked like God's light shining upon her LOL…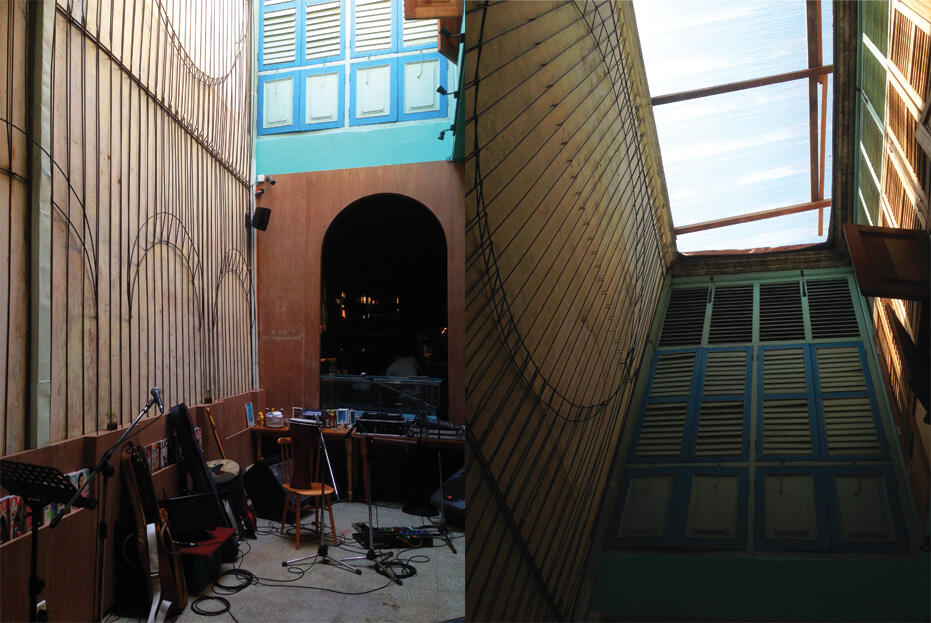 It's really just a skylight roof. So pretty, I could move into this building!
Upon inhaling my delicious bounty, I decided to explore the back portion of the building before the 2nd event started.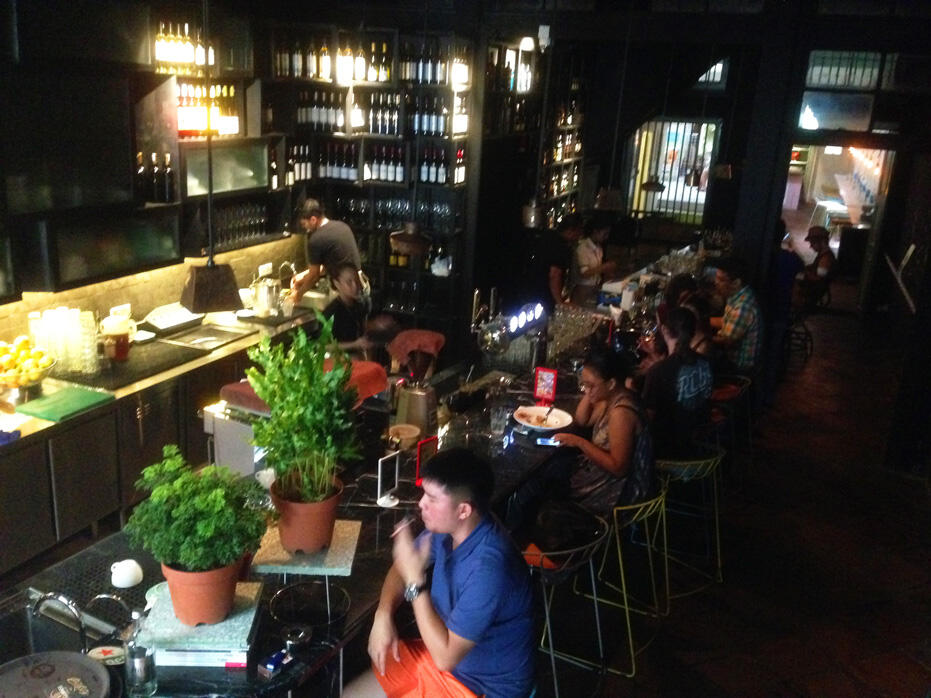 The minute you walk through the arches, you find yourself in INCH. With its sexy dim lighting, and the beautiful dark marble top bar, it provides a good contrast to the light airiness of Plates. Sorry for the blur picture. At this point I'd had 3 glasses of bubbly and had to climb a flight of stairs to get this aerial shot, and let me tell you… Booze and stairs do not for a great combination make. #sorrynotsorry
The name INCH is an abbreviation of Indochina, as the food reflects a mixture of Southeast Asian flavours. Apart from the food, INCH prides itself on design and architecture by creating a splash of surprise with the merge of the new whilst preserving the old. They've been really intelligent in the curation of the establishment as a whole, from food and drinks, to music and design, to ensure the fullest experience for their guests.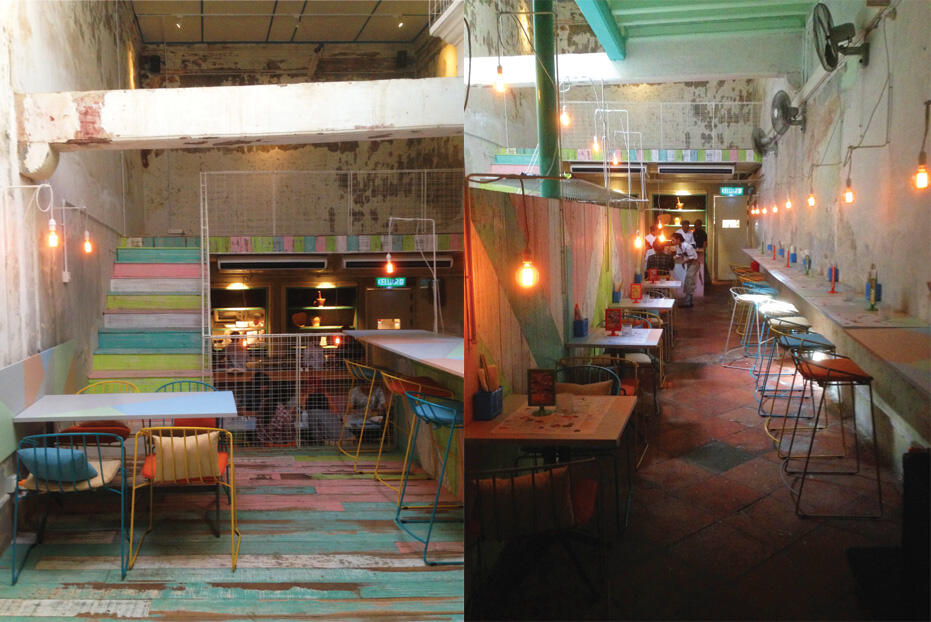 The bar area leads to the back dining portion and OH MY GOD! It is perrrrrrrrfection! From the little pops of colours, to the simplistic furniture coupled with the aged walls and flooring. It skirts on the fine line of quirky grunge without being overtly kitschy. My lousy pictures don't do it justice so you'll have to see the press pictures!
Isn't it fantastic?
At this point I was so giddy with excitement from all the bubbly, I forgot what was to come.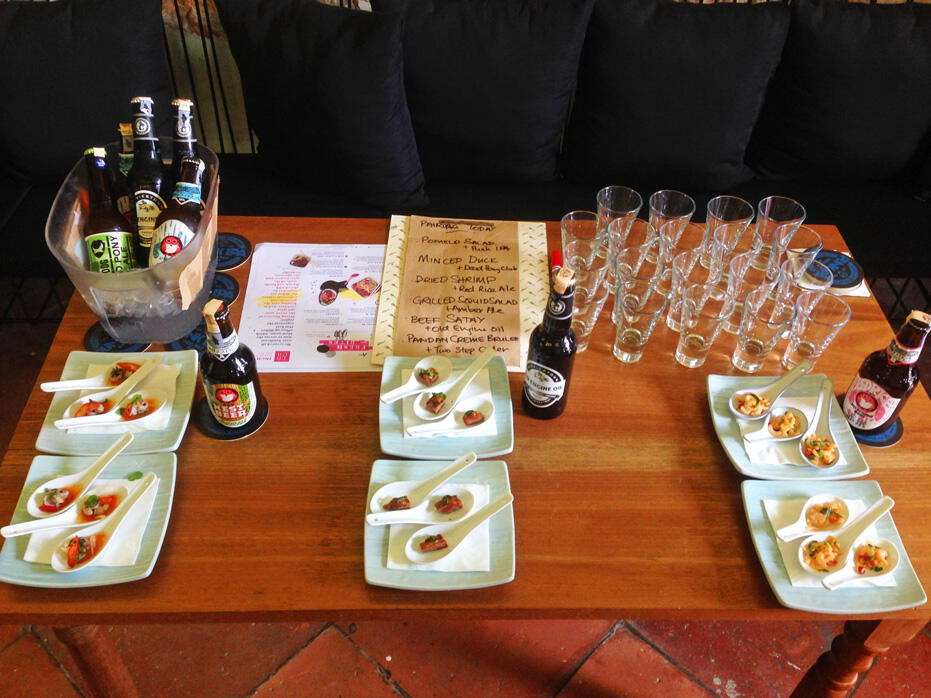 MORE BOOZE!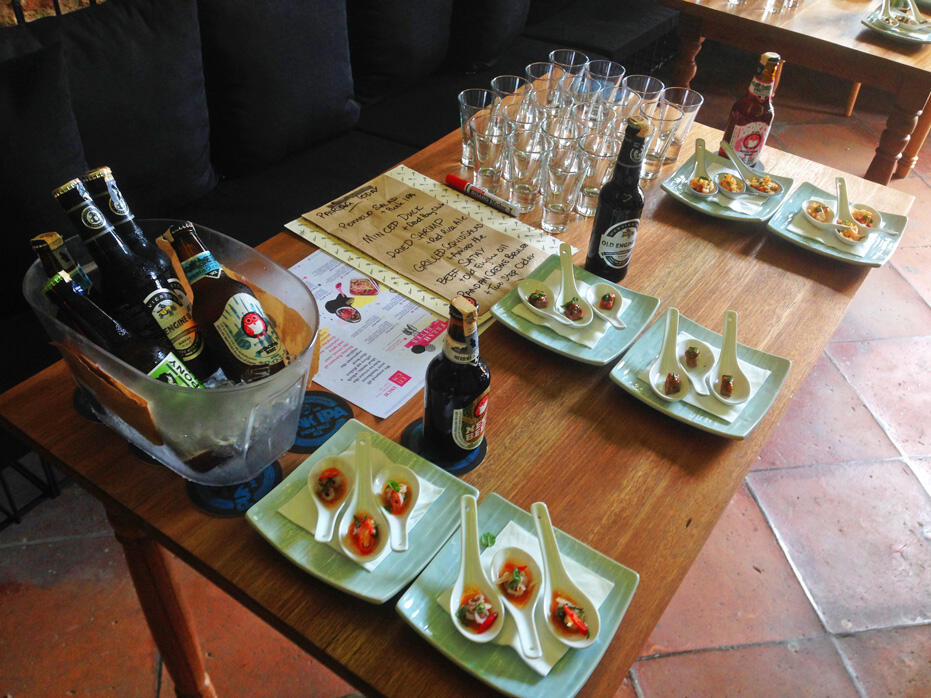 INCH also prides itself on catering a wide array of craft beers from all over the world, and this event aims to pair craft beers with INCH dishes to achieve optimum flavour.
Everything was so carefully curated that we even had to taste the food and beers in a specific sequence! Each dish was more flavourful than the next, but not overwhelming. I was simply amazed at how much thought was put into this, because we tend to take our food and drink for granted but its amazing how far you can get with flavours when done so!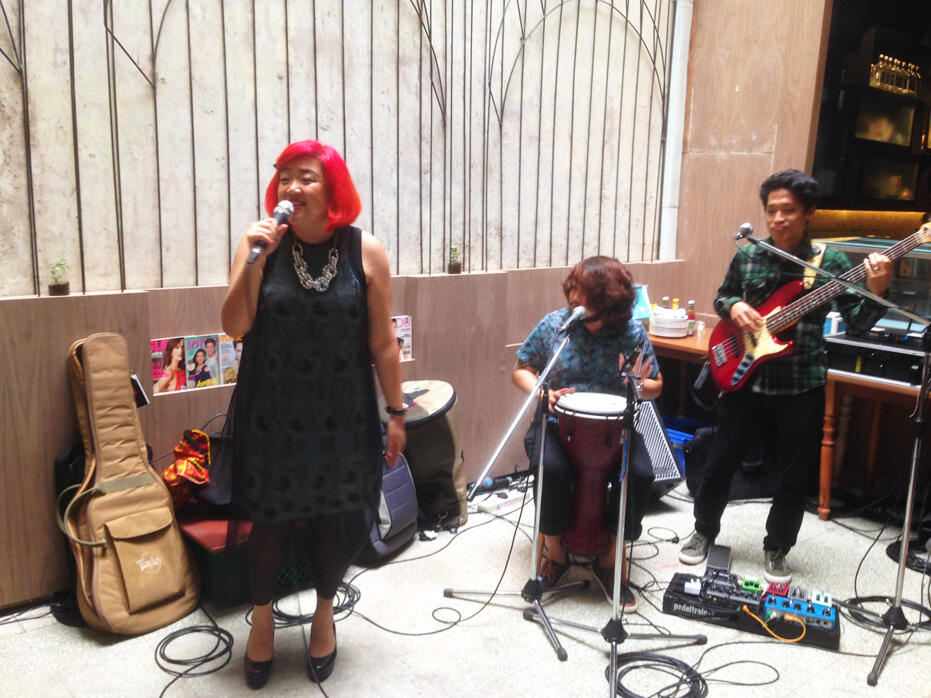 The cherry on top of my Sunday was Bihzhu's performance. Her set included old hits, new hits, specifically her new single 'Bright Veins', and even a few delicious covers. It's always so good to see homegrown talent, I was bobbing along to the music and even singing along… but that might have just been the alcohol. [Joyce: LOLLLL JOE!!!]
All in all, it was one of the best Sundays I've had in a while. Thank you to INCH and Plates for having me! I had a ball of a time and I urge everyone to check it out!
It was such a rushed trip, I was in and out of Penang in just about 24 hours, but shoutout to my hotel, Chulia Mansion, for making me feel so comfortable and super at home!
I didn't get to do any sightseeing so this mural on the side of the hotel wall, which boasts to be the largest mural in George Town, was all I got to see. Beautiful!
Thanks Joyce, for sending me on such a fun assignment!
+ + + + +
For more info on the latest promotions at INCH and Plates, check out their Facebook pages:
INCH Facebook: www.facebook.com/inchfoodbar
Plates Facebook: www.facebook.com/MYplatescafe