I was over at my parents' for dinner one Sunday.
Daddy queried whether i fixed a locksmith issue i'd asked him a contact for, and i said it was for a friend's door.
Then he asked, "Do you know how to open a door with a card if you were locked in?"
I shook my head.
He continued with hand gestures, "You slot the card in so that… … come, i show you." And he got up from the sofa.
I followed suit ohkay tuition time
We headed to the kitchen where Mummy was cooking noodles, and he taught me how to cut a plastic card into an L-shape in the case the door lock was slanted the opposite way.
"Does this mean i have to put an L-shaped card in every room in case i get locked in?" i stared off into space weighing its actual possibility… "Are you afraid i'll be stuck in a room and nobody would find out and i die in that room!?" I continued babbling to myself as much as him, "I guess if i did get stuck, it would take days before i get discovered… maybe i should start a system where i message our family group chat every day, and if i don't, then you have to come looking for me!"
Because i'm such an independent person, i'm sure my parents worry sometimes when i don't get in touch for days or weeks. Just today i had a lunch date with Daddy and he asked if i'd heard from Nick cos he hadn't messaged our family group chat for awhile. "Wait," i said, opening Nick's IG profile. I clicked on his instastories and showed Daddy, "See, he updated 15 hours ago, he's alive don't worry."
Daddy: What's that? Is he trying to sell one of his fountain pens?
I looked at the screen and typed a message back to my bro: Give me la
Nick replied: Too late
?
Back to that Sunday night, my parents were clearing out the storeroom and found a whole stack of old photo albums we ended up going through.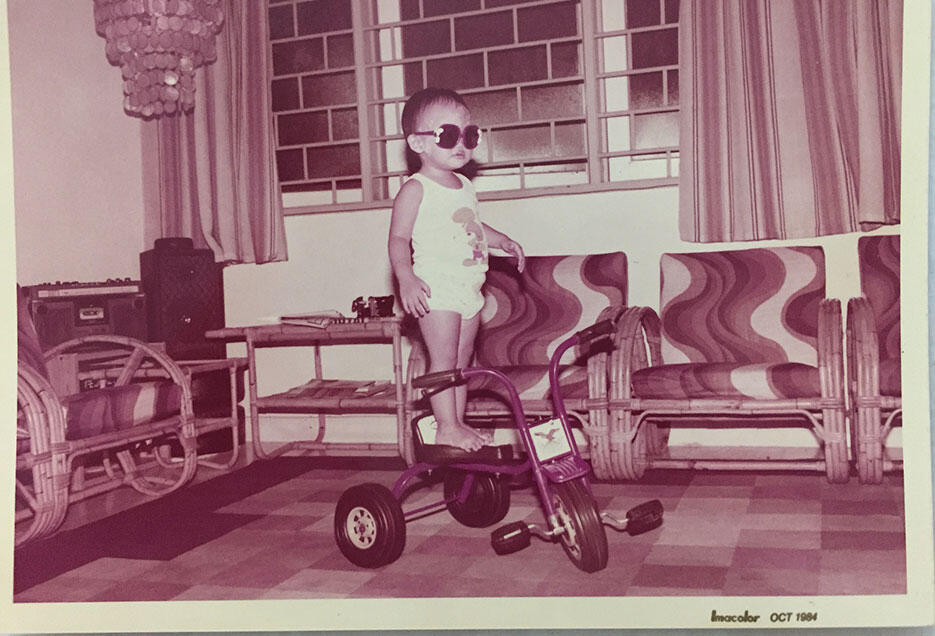 This is me at 1.5 years old.
Me: Wasn't that a bit dangerous, letting me stand on a tricycle like that…
Daddy being all nonchalant and blasé: Mmm… probably
?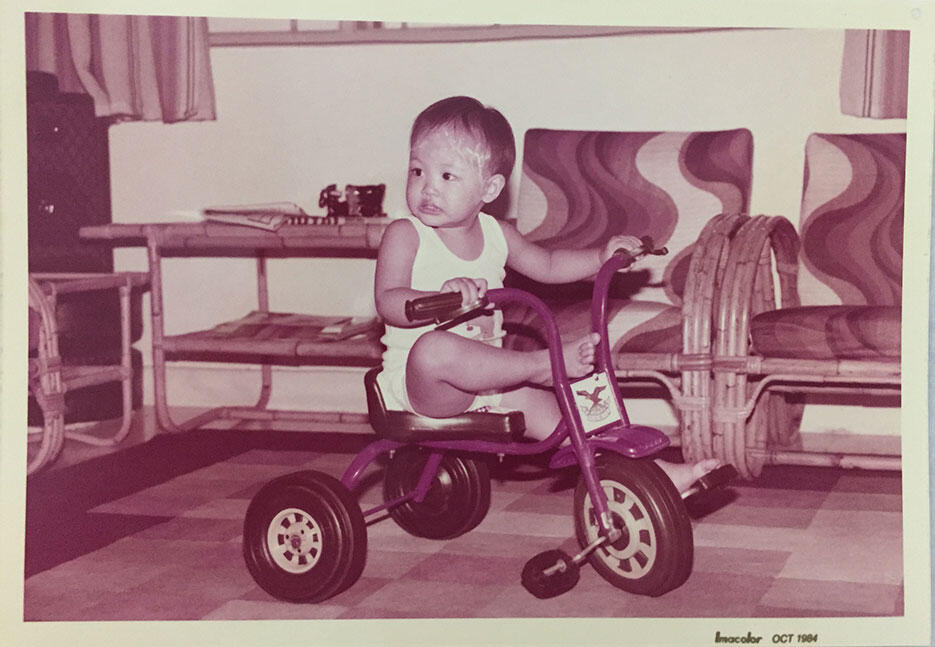 I was already sitting like a samseng since i was a toddler. You just can't take the tomboy outta me. I was BORN with it!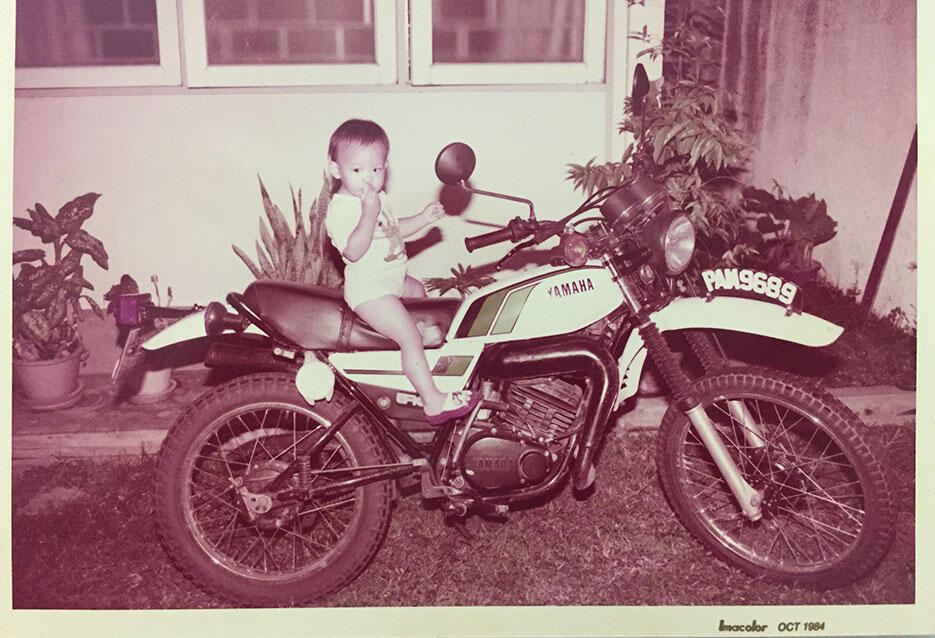 Taken at the same time – moved on to bigger bikes rather quickly. Daddy was obviously having fun with this.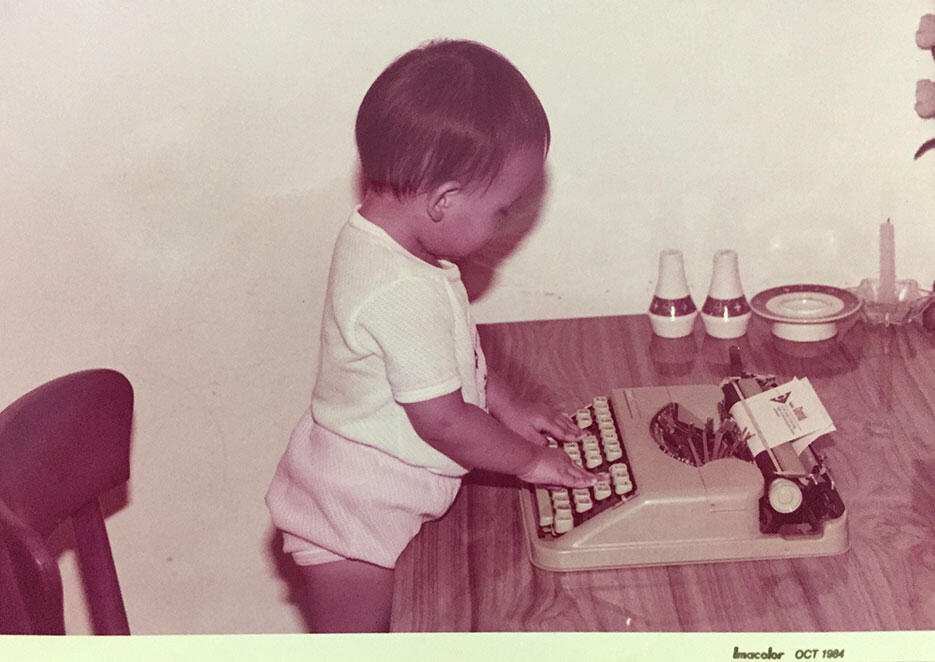 Touching my future ?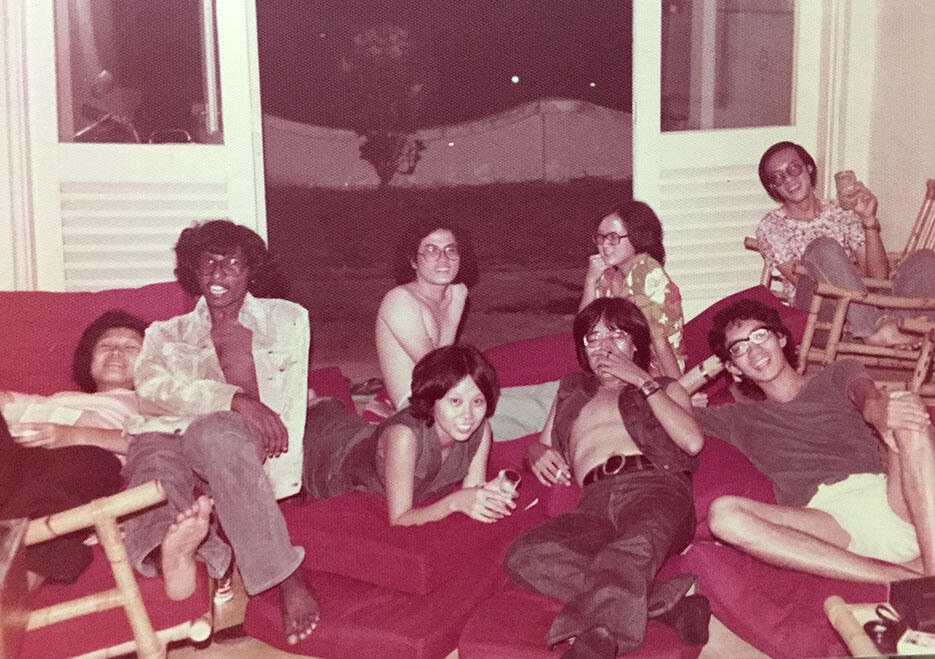 Had a good laugh looking at my parents' photos from their uni days in Penang. Check out my mum and dad in the middle.
I was all, "Daddy where's your shirt?!"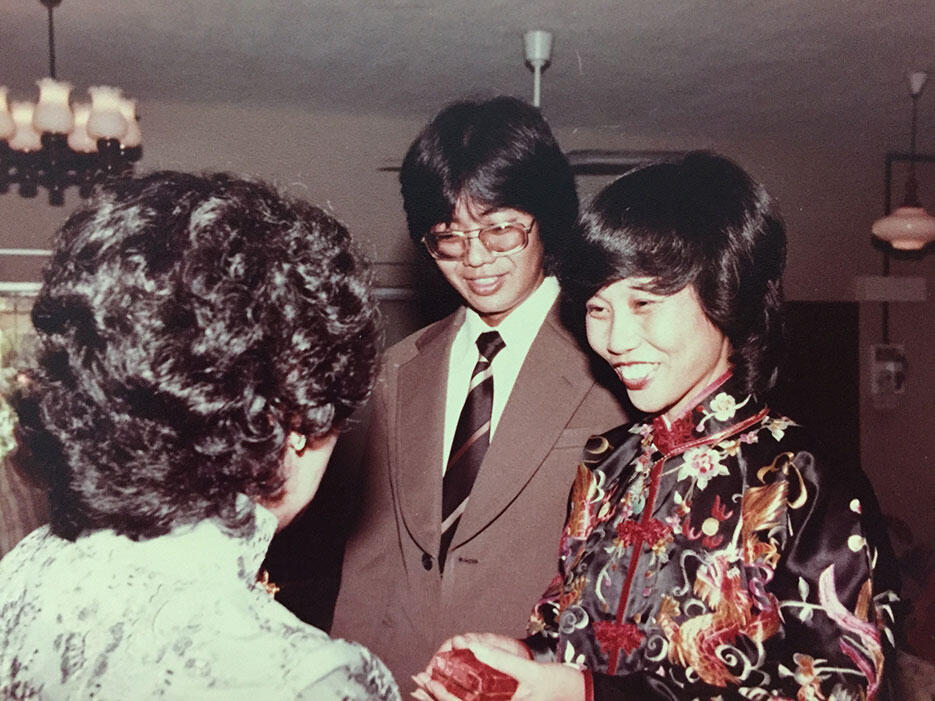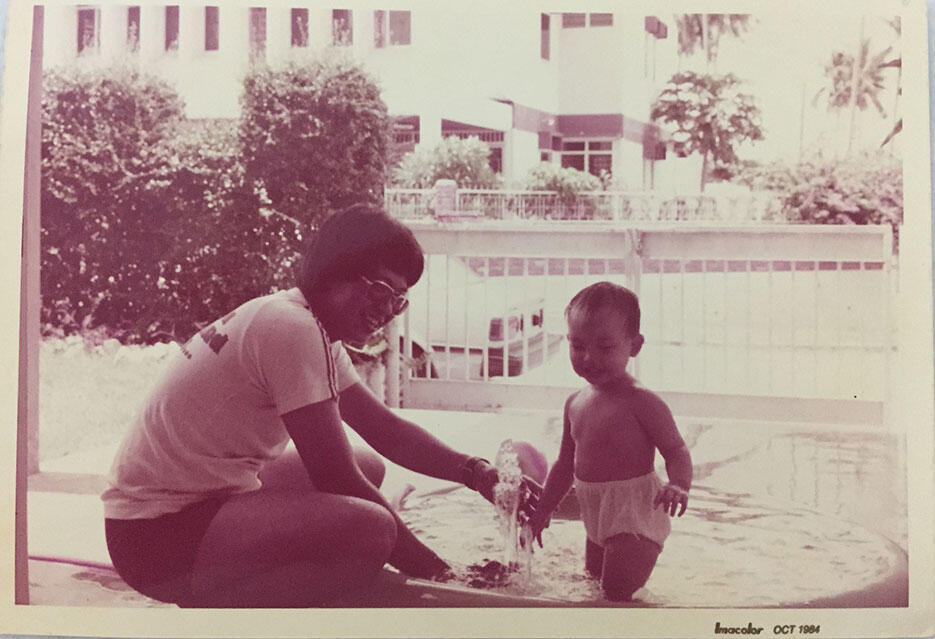 Looking at these old images touched me deeply, bringing back a sense of realisation of my earlier existence. A feeling i had forgotten… that i was once so tiny, and my parents were once younger than how old i am now. Life was happy and simple. Life *is* happy and simple. It's our own desires that complicate things.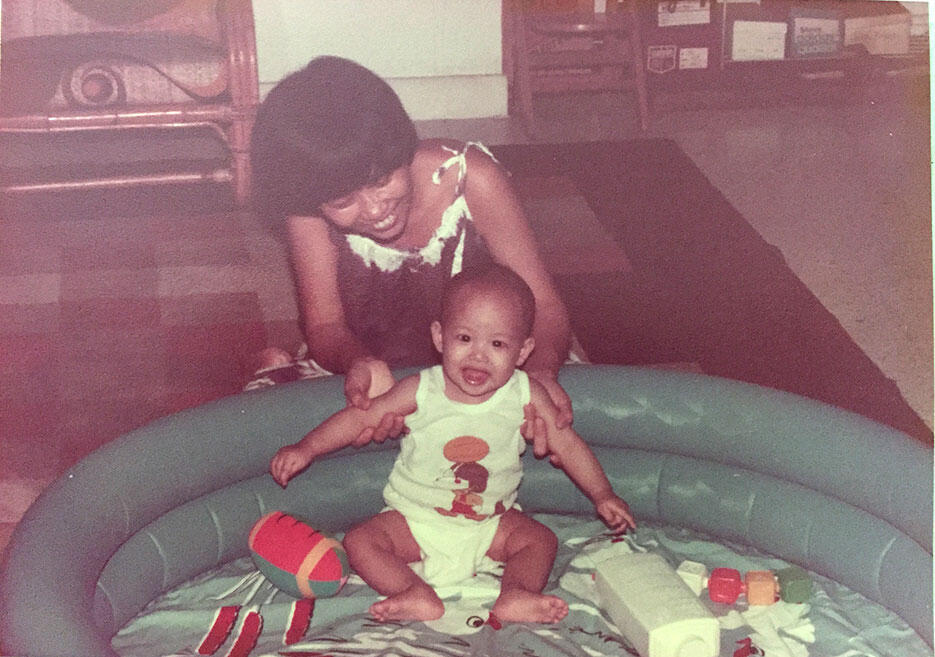 Me: What's that blue thing? Like a baby bed?
Mum: Yeah, they don't have things like that anymore
How useful! So one can contain their baby in a nice soft comfy area! These days there are colourful plastic fences. Or nannies to watch them at all times.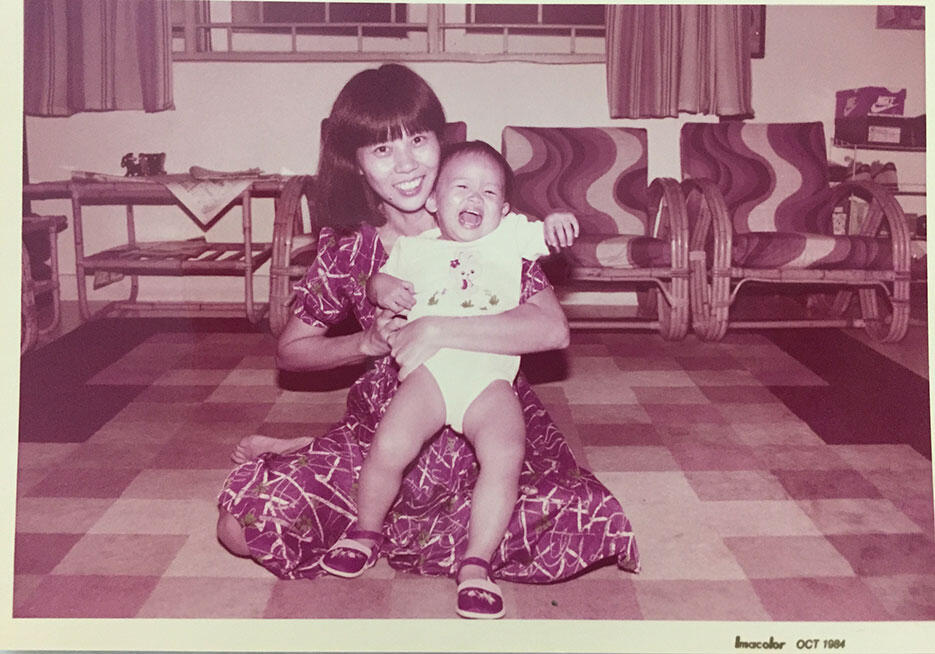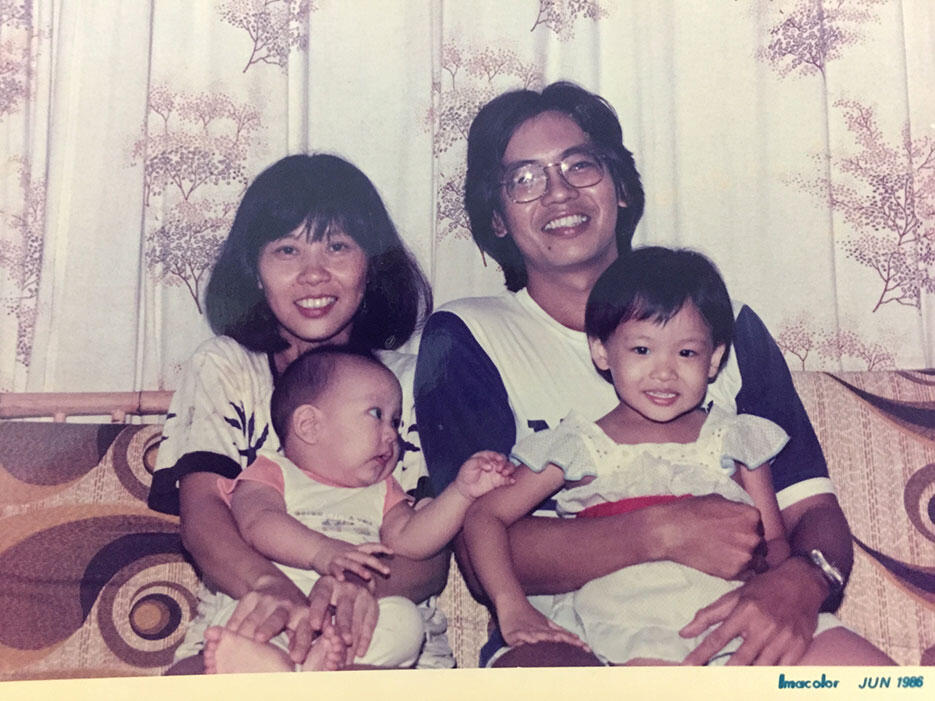 Then Nick came along and the full attention i got was OVER. ?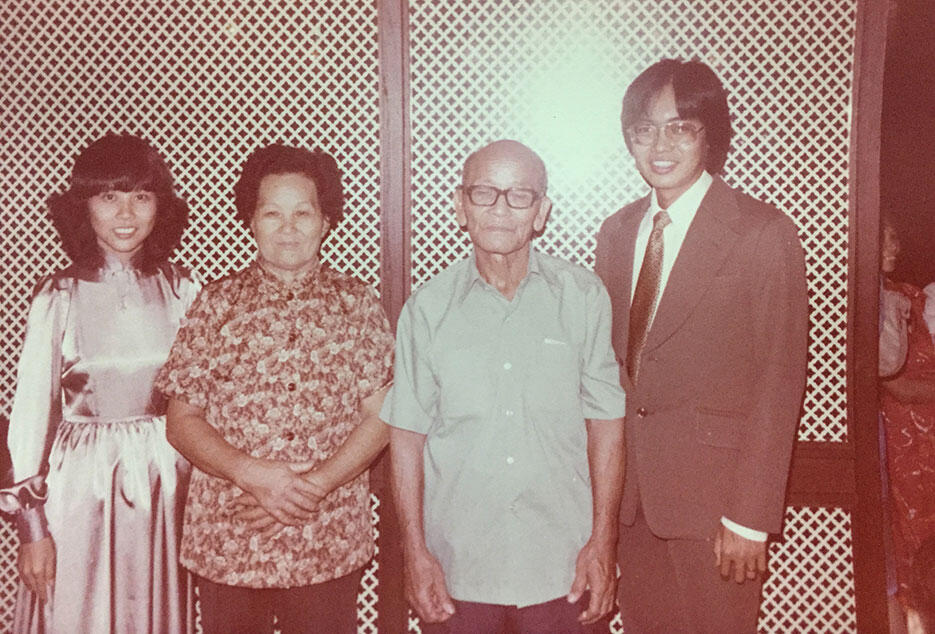 My late Poh Poh and Kung Kung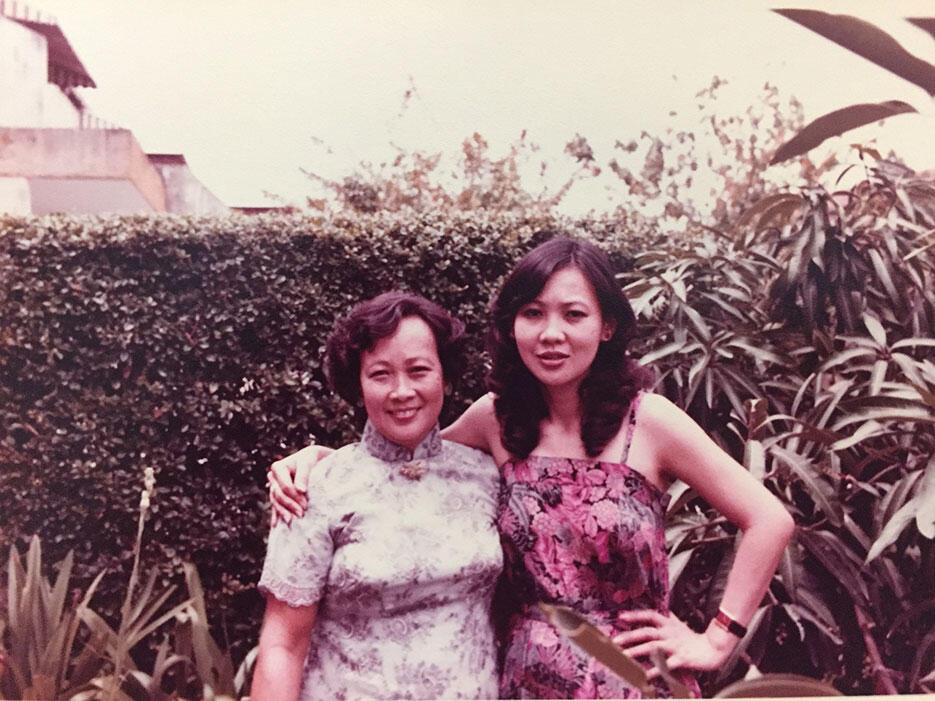 Mama and Aunt G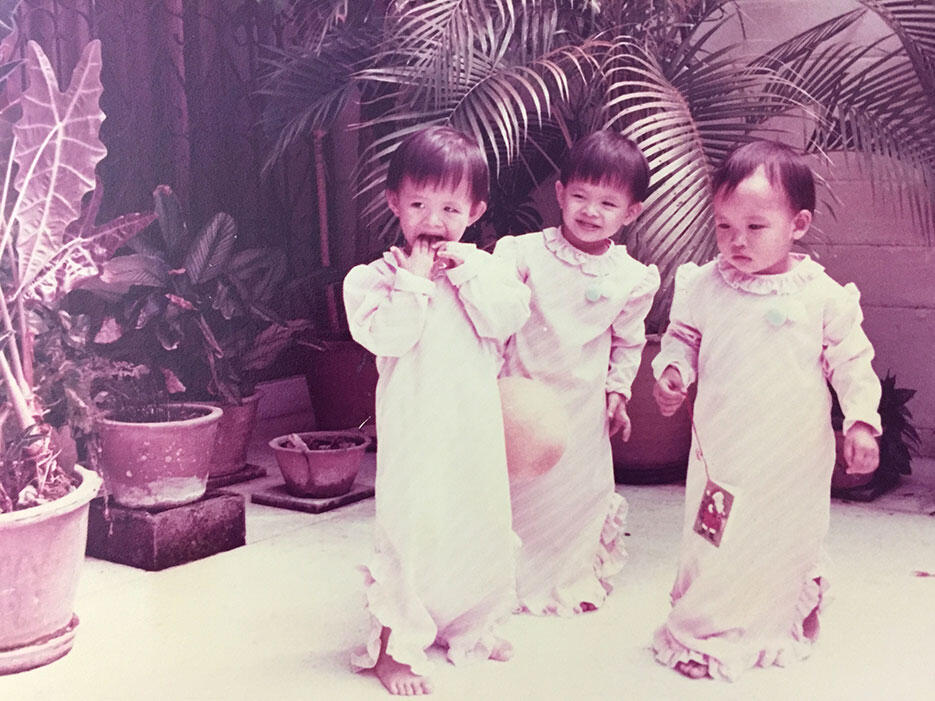 My twin cousins and i (far right) in outfits my Mama would dress us in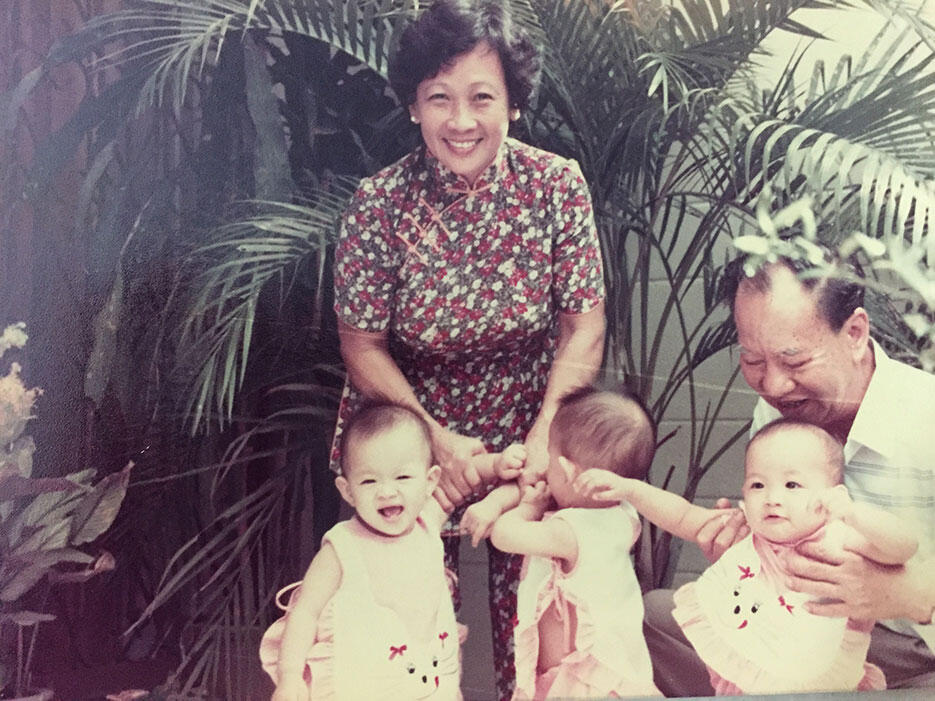 Mama and my late Yeh Yeh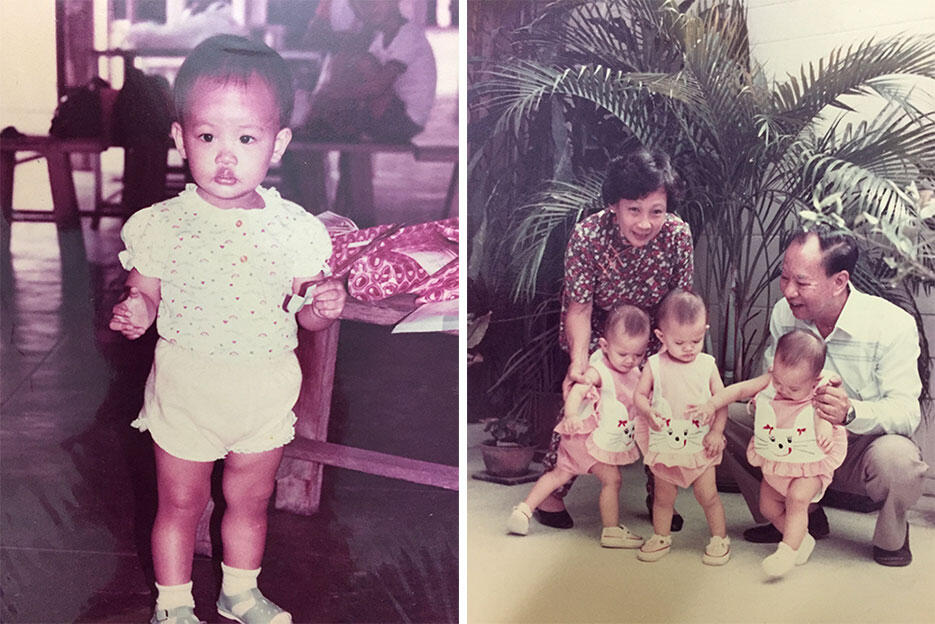 Me: What's wrong with my lip?
Daddy *looks closely at picture* : I think you fell down
Me: Tsk
Come to think of it, i just fell down last month.
I guess some things just don't change…