Andrew whatsapped me to pop over to Curious Kitchen for an Iberico-tasting event.
I said i could, but would be late cos I was busy smashing a deadline.
He sent me close-ups of shiny sliced ham and said he'd keep sending them till i appeared.
My response: Dude… evil!!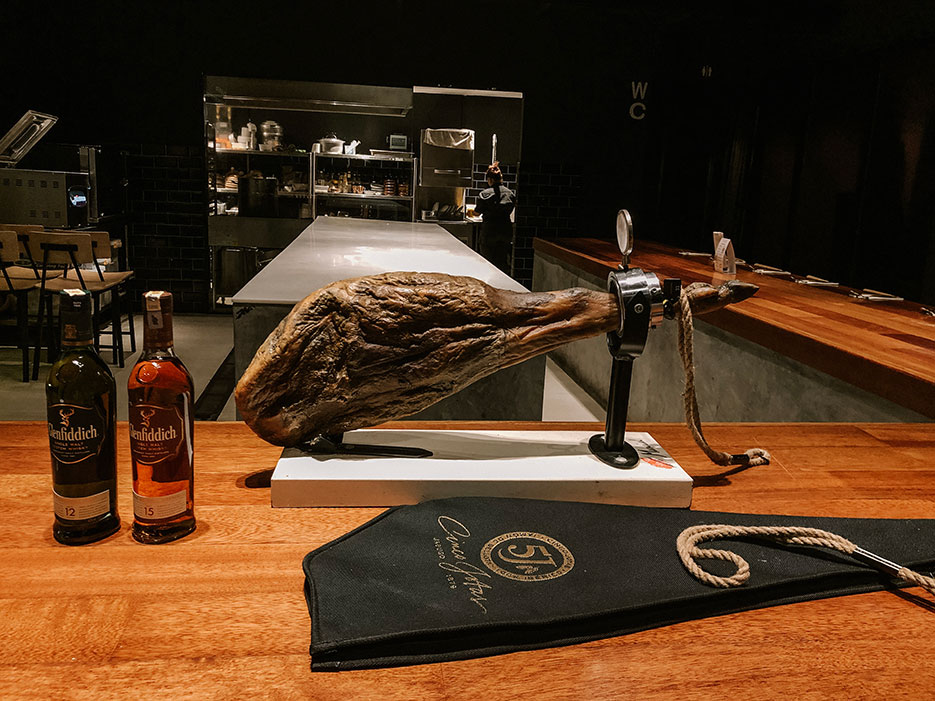 I wish i could have gone early cos he presented a session on 5J Iberico De Bellota Gold Label Jamon and i love nerding out to new info, especially in relation to my interests. And quality food is one of them!
Despite regularly feasting on Iberico at Curious Kitchen (i'm so fortunate it's in my neighbourhood!), i had no clue there are different Iberico classifications.
(1) Iberico de Bellota = Free-ranging Iberico fed on mostly grass and acorns
(2) Iberico Cebo de Campo = Free-ranging Iberico fed on mix of cereals, grass and acorns
(3) Iberico Cebo = commercially-reared Iberico
Iberico Cebo is not pure-bred Iberico as the livestock are mix-bred, so any restaurant can state that they're serving Iberico to you as long as the pig had some strains of Iberico genetic heritage.
Iberico de Bellota is 100% Iberico as the lineage of the livestock is meticulously recorded.
Andrew told me previously that he'd visited the farm in Spain to check it out in person and ensure legitimacy.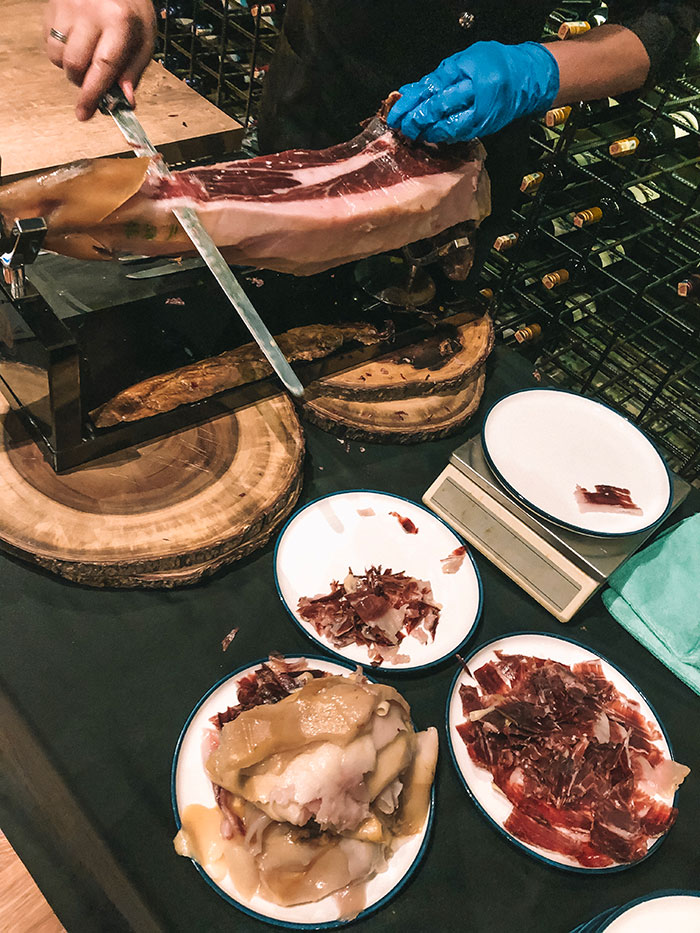 This jamon leg was imported from Spain and retails for RM 6,000 upward.
We got to experience it freshly-sliced by a trained carver.
When i slipped a slither into my mouth, i was halfway conversing with Mark and got a little distracted, what with the mini-explosion of smooth salty flavours skimming across my tongue.
Mark: How do you like it?
Me: I feel like i'm in Europe
There's a specific nuance of flavours that is impossible to replicate unless you're having the real thing!
I chewed very slowly, its texture soft and tender, allowing the oily juices to leisurely roll and slip around my mouth – extending its full flavour and potency. I wasn't going to waste it, food like this should be embraced and enjoyed!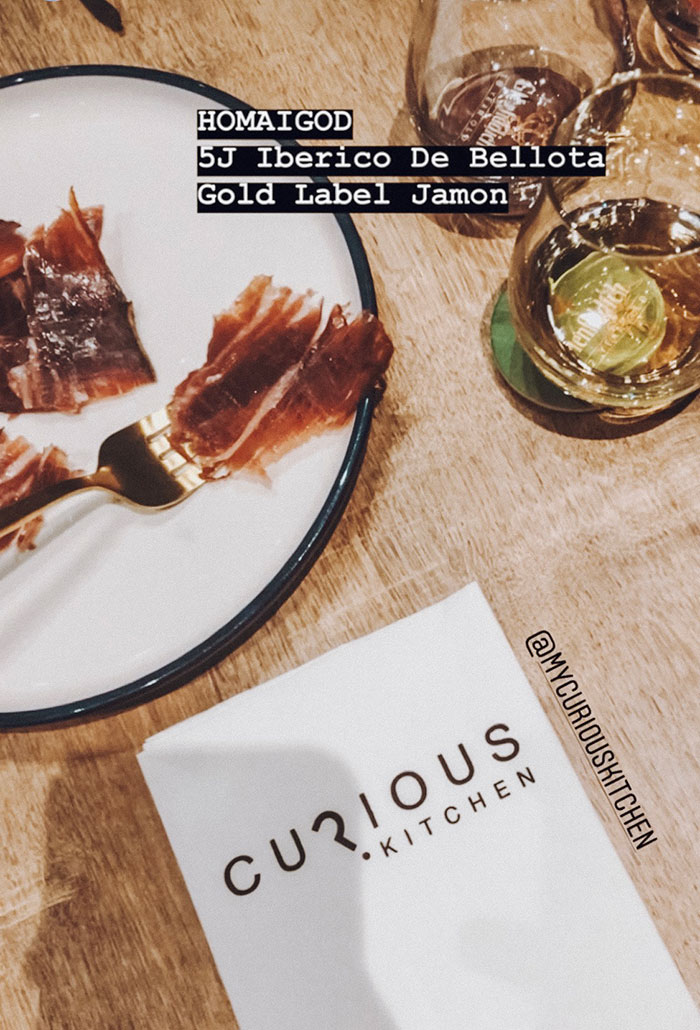 I got to sample the jamon with 12yo to 18yo Glenfiddich whiskies, nyum.
You can find out if they have any to sell (depending on available stock) on:
curiousgrocer.com
As for Curious Kitchen the restaurant & bar, check out their IG @mycuriouskitchen
+ + + + + + + +
I spent the rest of the night meeting new people, drinking wine, and when everyone decided to call it a night, Andrew took me to SS2 to whack fresh frog porridge. Legit.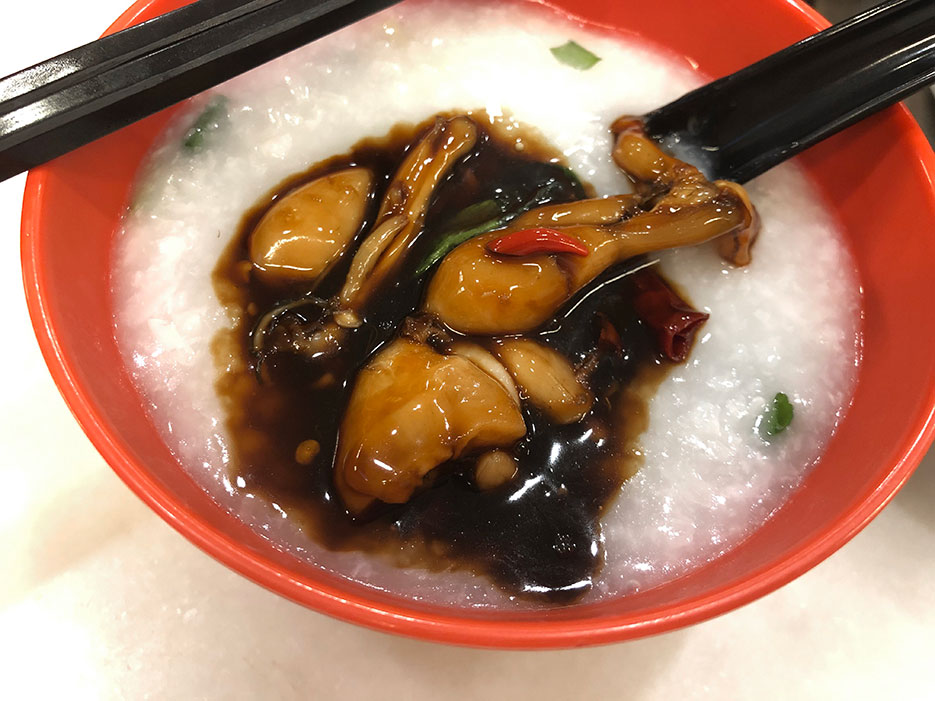 I got some DMs after posting it: Wah, eat iberico then frog??
Honestly, i've been trying to eat lessss meat recently but it has to be a very conscious decision when scheduling lunch meetings – to select a healthy, vegetarian or Japanese option. And when i do indulge, i would prefer it to be from wild or free-range animals that weren't force-fed growth hormones and whathaveyous.
😉