Ken Lai is one of the people i've known for over 10 years from Somo days… back when he + Andrew + Vince ran it (for a good 5 years too!). His passion for food must have taken its first professional foray then, and now, it's taken another turn.
We've been whatsapping each other about how we have to meet up to catch up, but as one gets older and amasses more friends + responsibilities, everyone finds it harder. I myself have a mental queue of old friends i want to see, and we probably do a lunch or dinner once a year. In between weeks of messaging, getting the date wrong (me), postponing due to work (him); the stars finally aligned and all was set. But suddenly Jun was sick with a viral flu, and Ken sounded so disappointed they wouldn't get to meet.
For some reason, Jun said a voice was telling him to go, and he shuffled his poorly self to Ken's office / showroom / test kitchen. I had no idea what i was in for. I didn't even know what kinda business Ken was running now, except that it was to do with food!
Curious Grocer is his food business which imports weekly shipments from Japan and Spain to Malaysia, which he supplies to F&B establishments and hotels, but also sells online to the general consumer like us. I think he's adding more to the website soon.
When i stepped into his workspace, my first reaction was "Wowowowow! What is this!"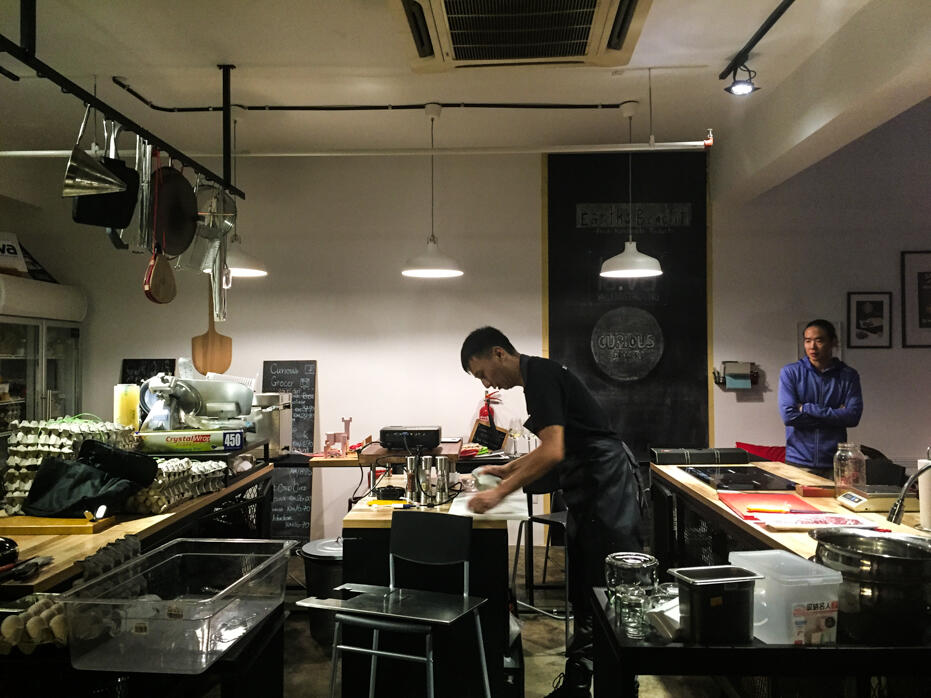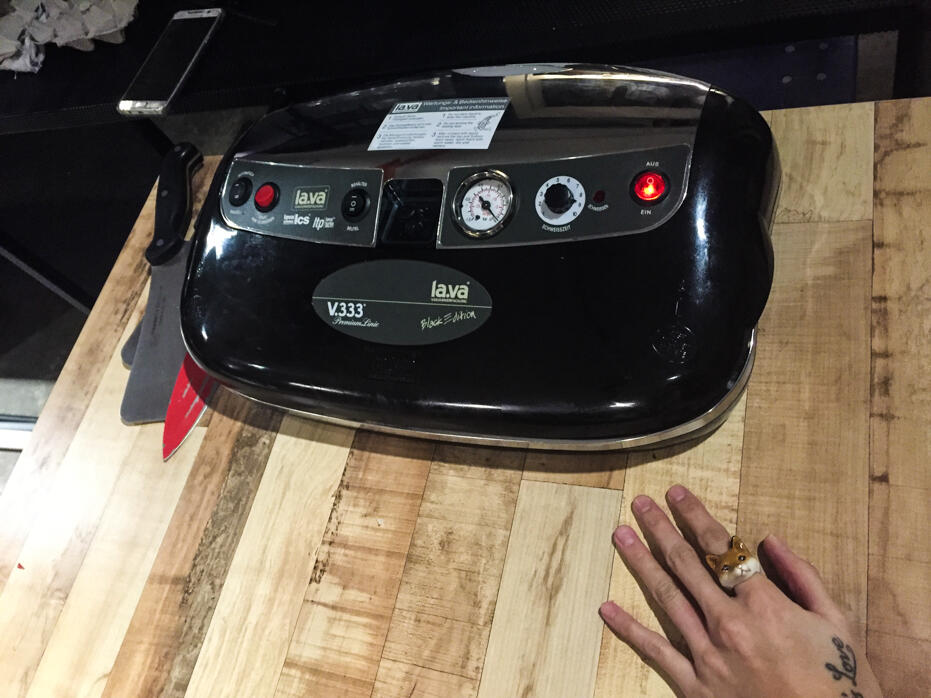 The Lava V.333 vacuum sealer.
Jun has a larger one in his kitchen and said he'd not seen this small and compact version before.
The German-made Lava vacuum machine above starts from RM 1,999 for home units (with 2 years warranty) with its more expensive sister model going for RM 3,300.
I observe Jun using his to pack all these separate parts of fish/meat to cook in the sous vide machine for hours, keep the rest for times we want food on-hand, to keep it fresher, and to cook it in its own juice instead of oil so it's healthier. Plus the packed fish/meat takes up less space in the fridge to keep when you stack it, so it's a lot neater.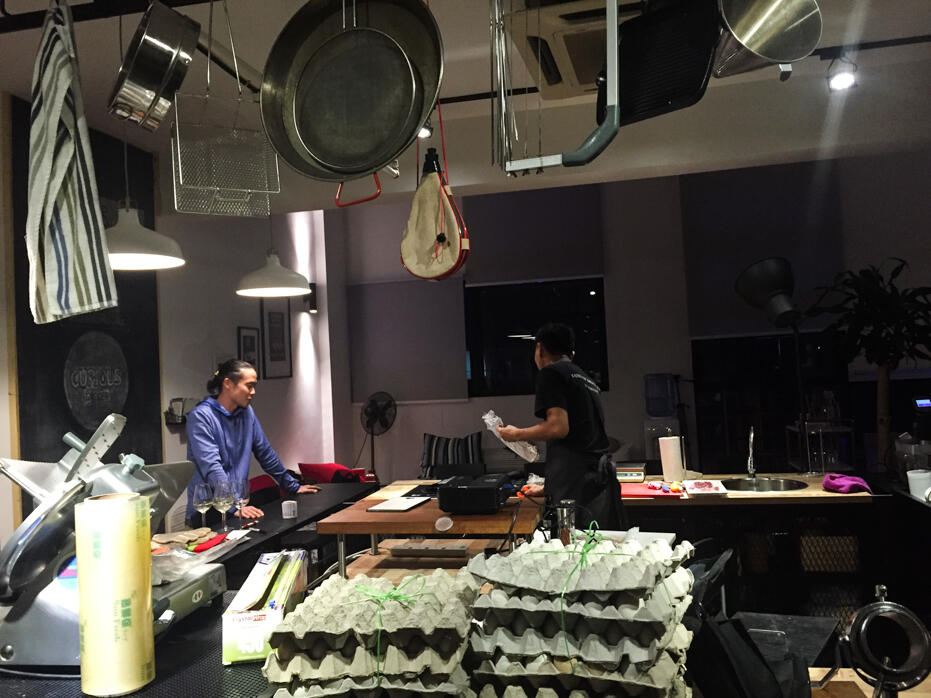 All the eggs are from Ken's organic chicken ranch. I was so excited when i heard he had one.
"You have a chicken farm!?"
"Yeah, look at the chickens, they're all really happy!"
He showed us pix on his phone of these beautiful white and red chickens who flocked to any human around it.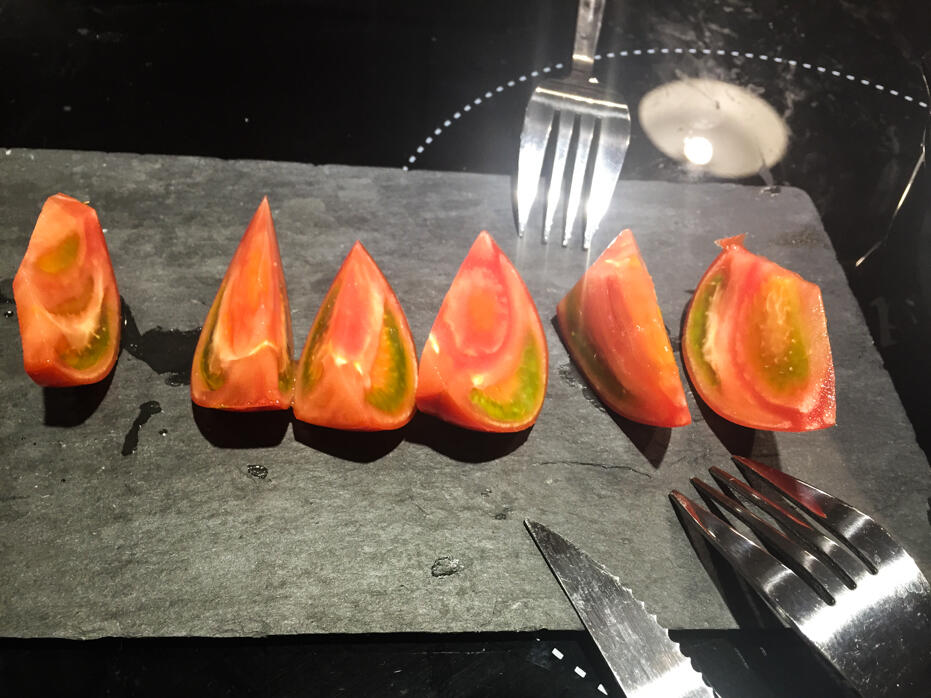 As we chatted and Ken mucked around his kitchen, he cut up some amela tomatoes from Japan (sold to restaurants for RM 160 per box, RM 190 for retail) simply served with granules of Spanish salt.
They were sublime – succulent, juicy and sweet. In Jun's words, a merge between a persimmon and tomatoe.
I ate a piece and promptly declared, "Ken, you've ruined me for life. I don't know how i can buy roma tomatoes from the supermarket anymore."
A week after this episode, Jun and i were having a salad dinner at home and i unconsciously pushed my roma tomatoes to the side of the plate without finishing, which i never do cos i usually clean everything off. He pointed out i wasn't finishing my tomatoes and stabbed at them to do the deed for me.
Me: "See what Ken has done. *remembering the amela* Ruined me for life!"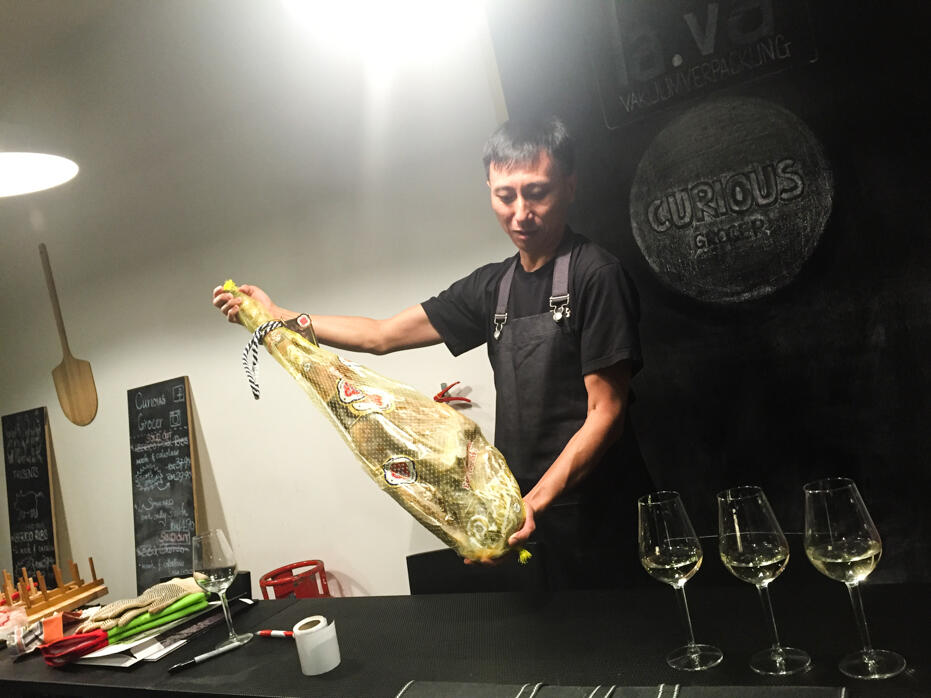 Ken also imports iberico… oh it's been a long time since i had proper iberico!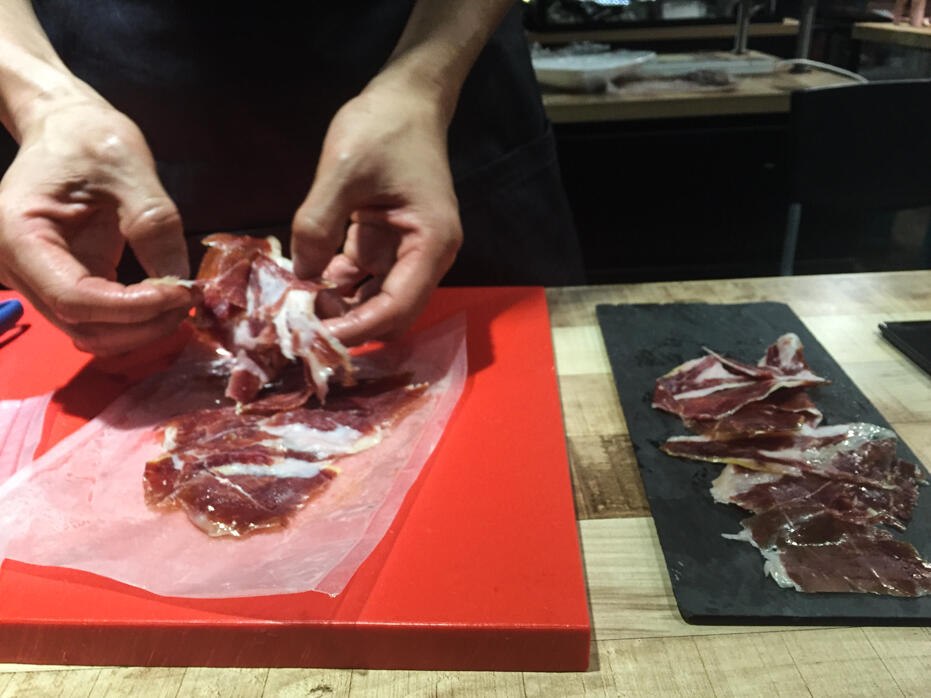 Bad picture, i blame excitement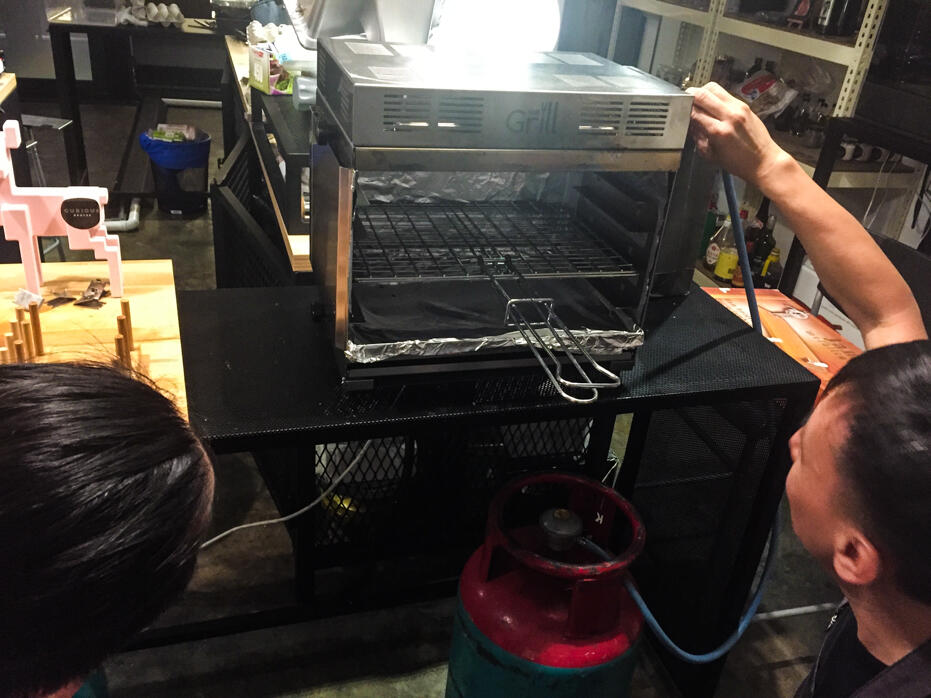 Ken's Italian Grill machine that cooks meat at a high even temperature, bringing cooking steak time down to 2.5 mins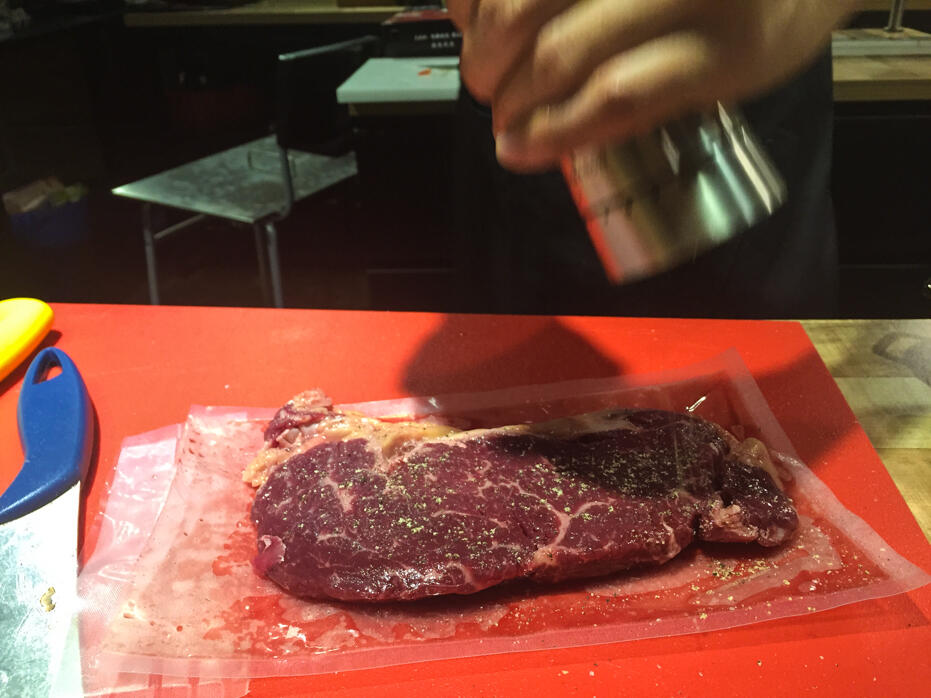 I don't eat steak on a regular basis (cutting down my meat intake) but when i do, i appreciate it plainly seasoned with good salt and pepper, cos then you really get to taste and enjoy the meat.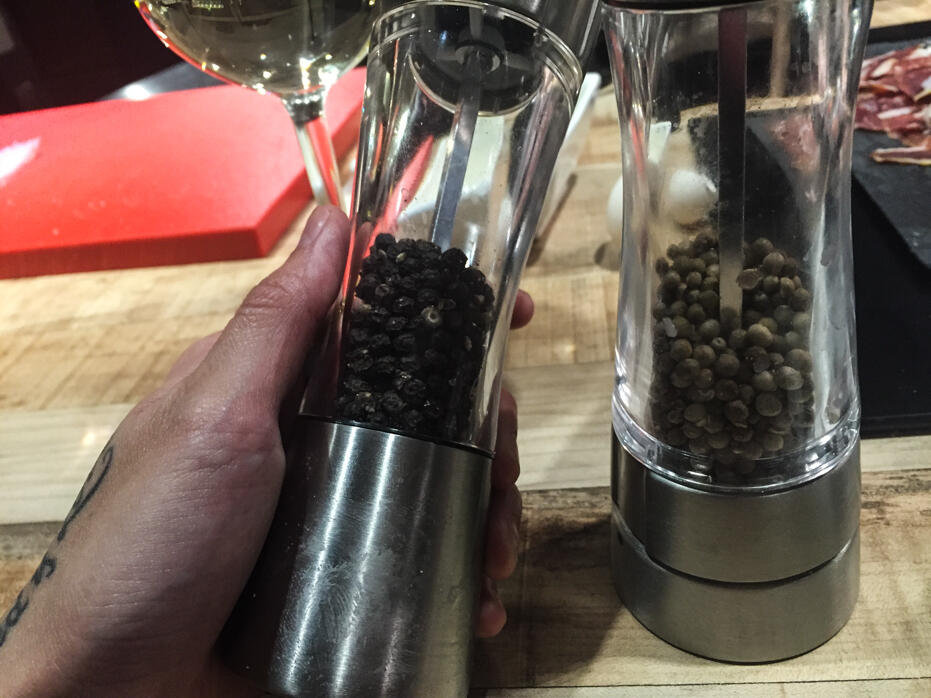 Ken uses a particular strain of peppercorns from Cambodia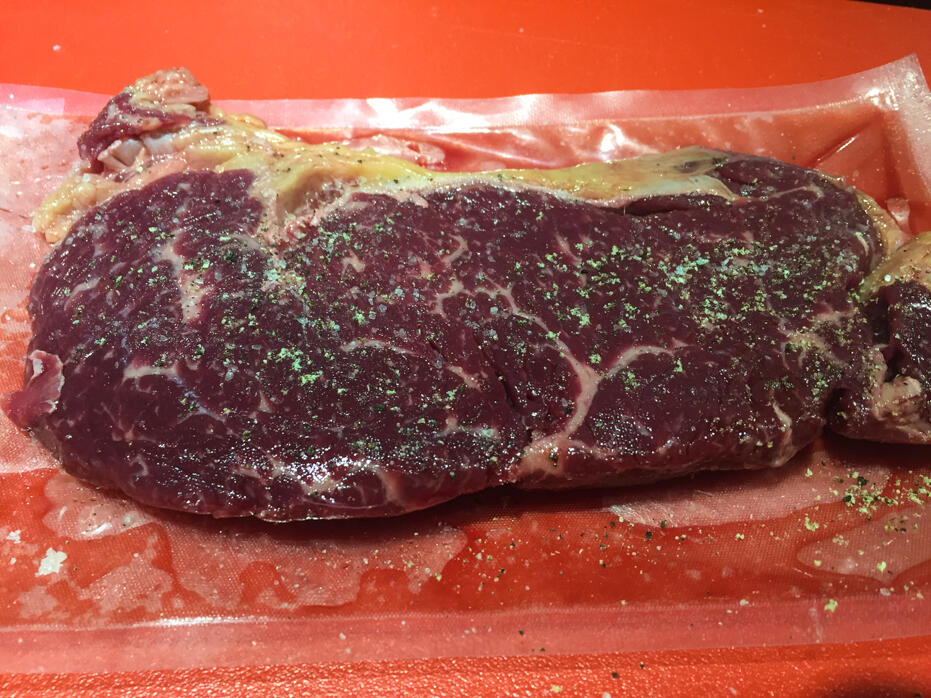 We started off with Australian beef that Ken said he was putting in just to have a taste comparison to what was to come later…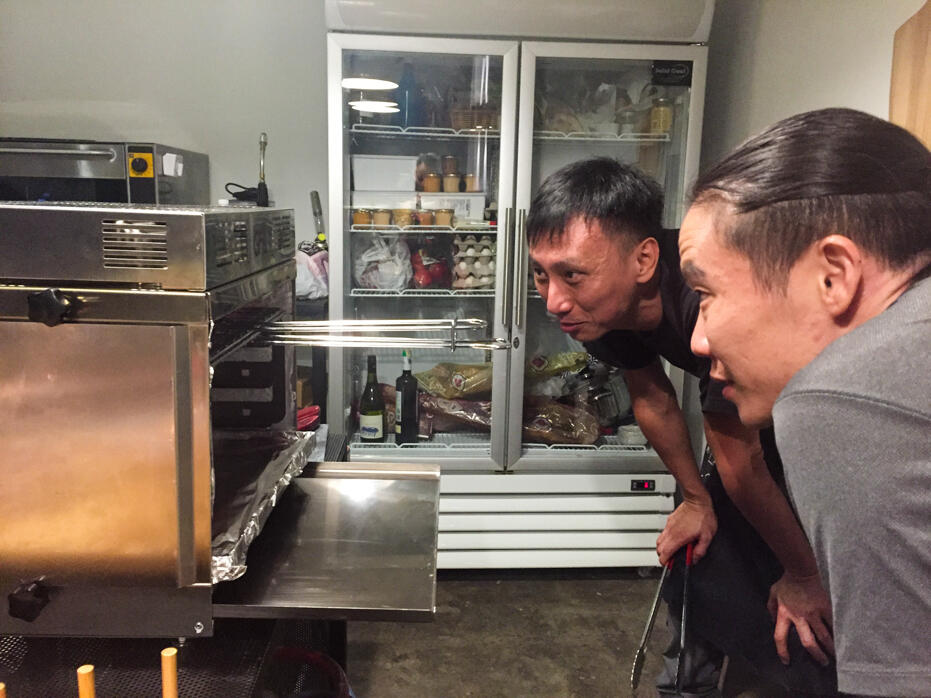 Boys and their toys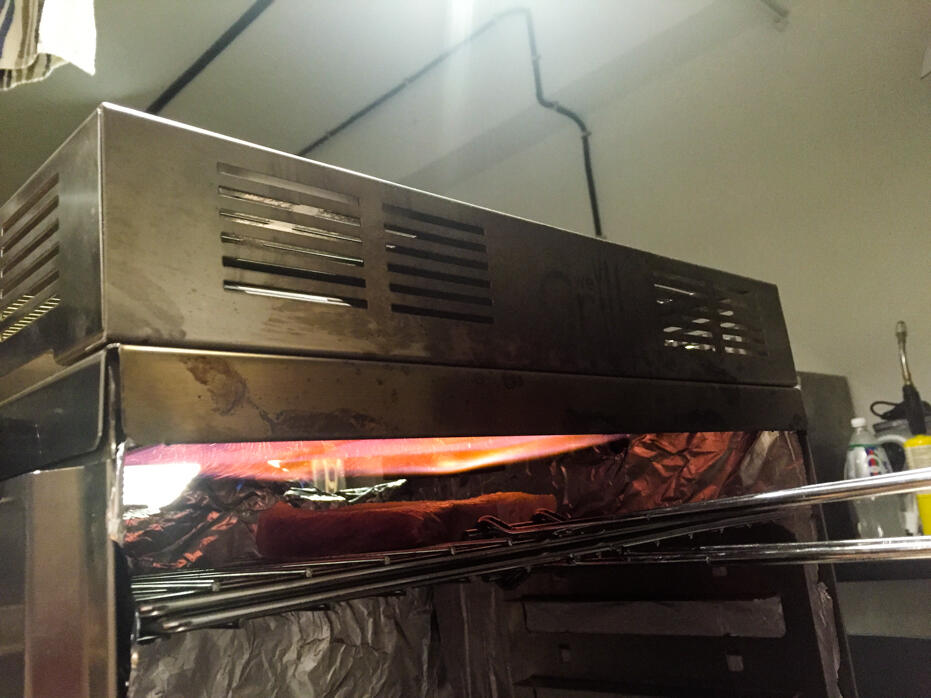 See how even the flame is?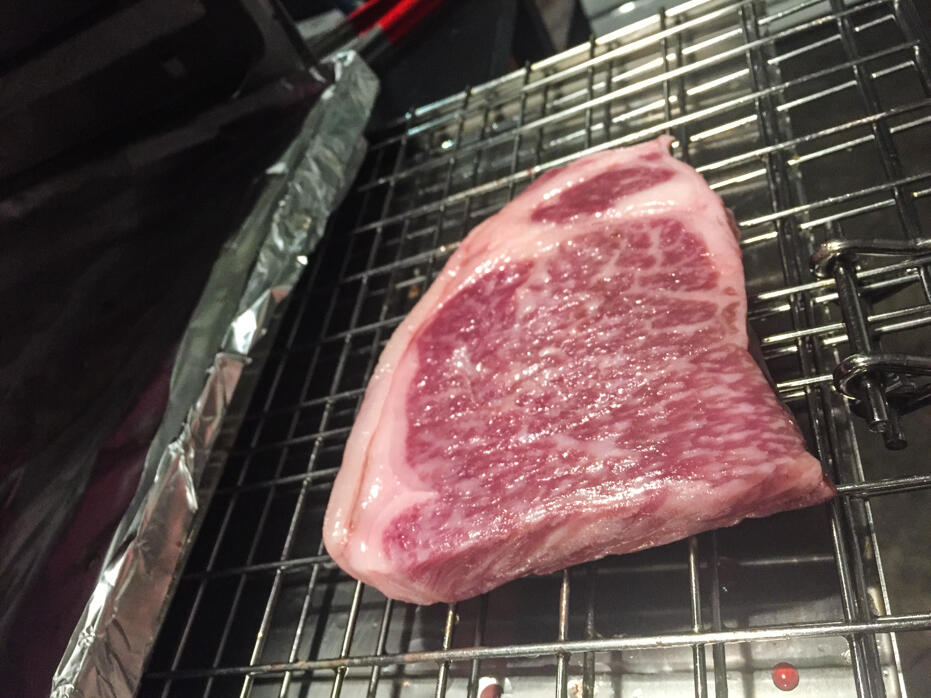 Look at that….
Miyazaki A4 wagyu from the same Kuroge cattle as Kobe (tho not the Tajima bloodline), gives an intense marbling and taste.
Ken: Most wagyu comes from the breed of kuroge (black haired), with two other breeds like shorthorn and the red breed. The three top brands of wagyu in Japan is called sandai wagyu – matsusaka, kobe and omi (yonezawa). Kobe is a port and doesn't actually have its own wagyu, the kobe wagyus come from hyogo. So all wagyus that comes from hyogo is now called kobe.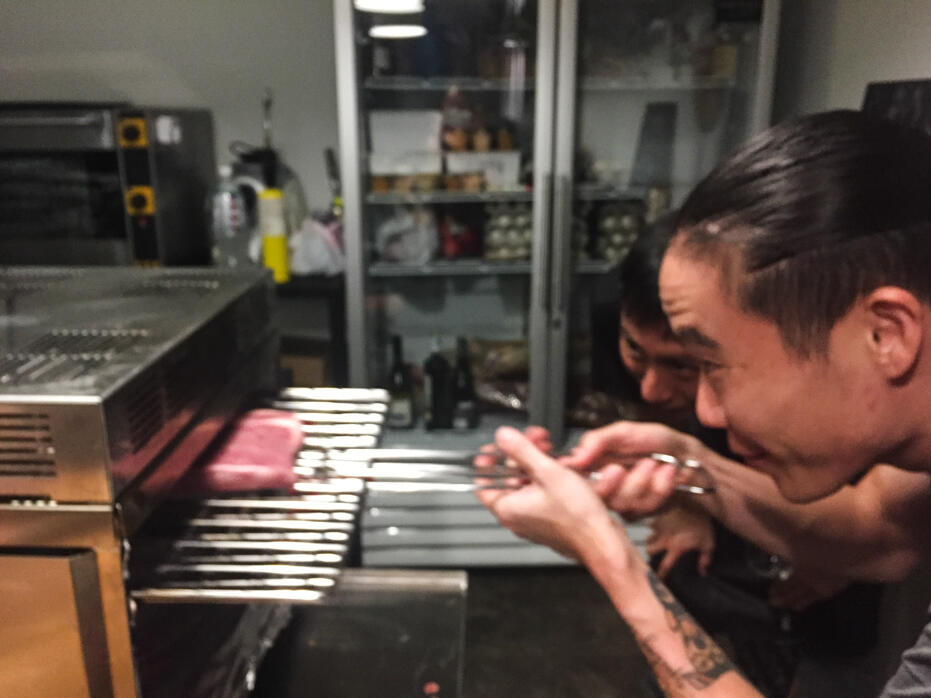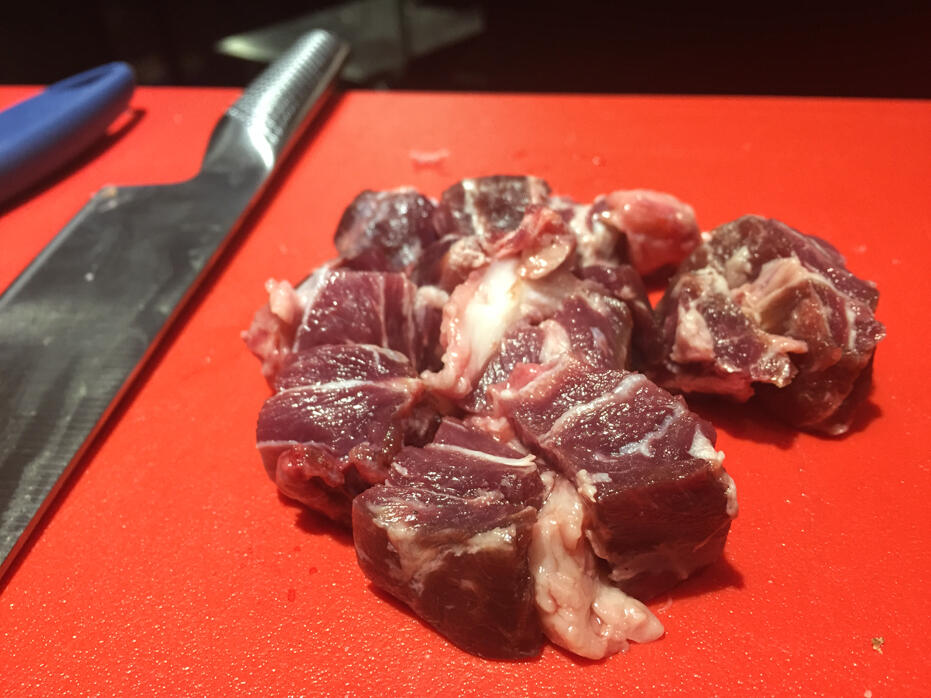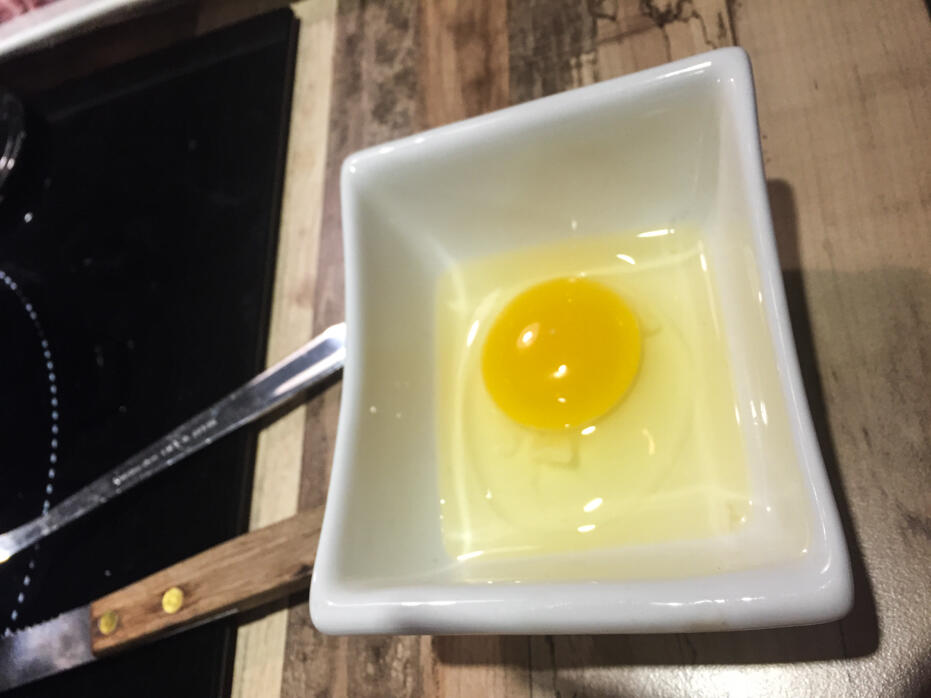 Organic eggs from happy chickens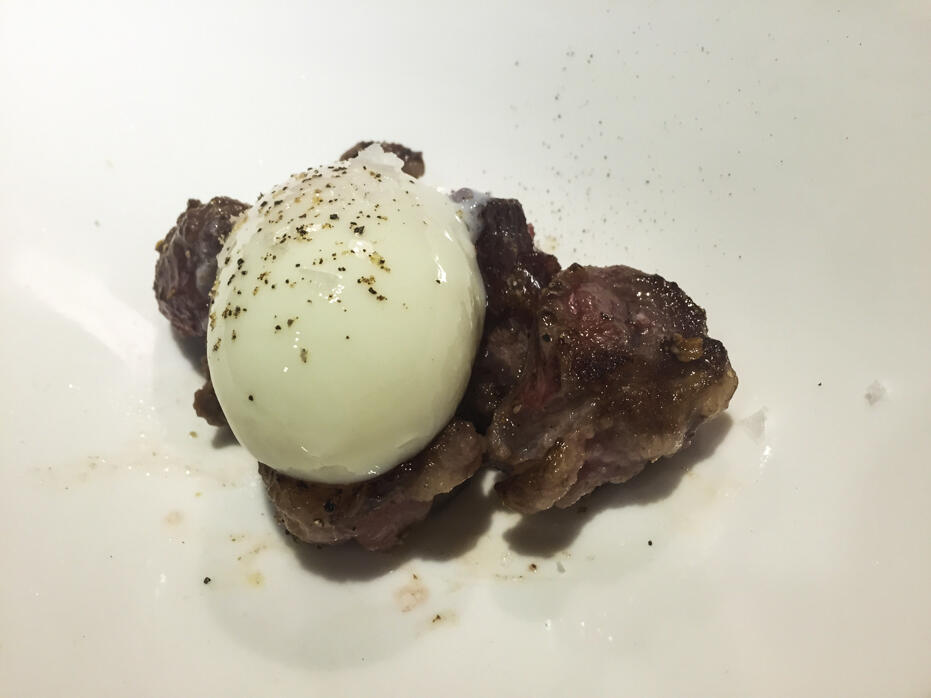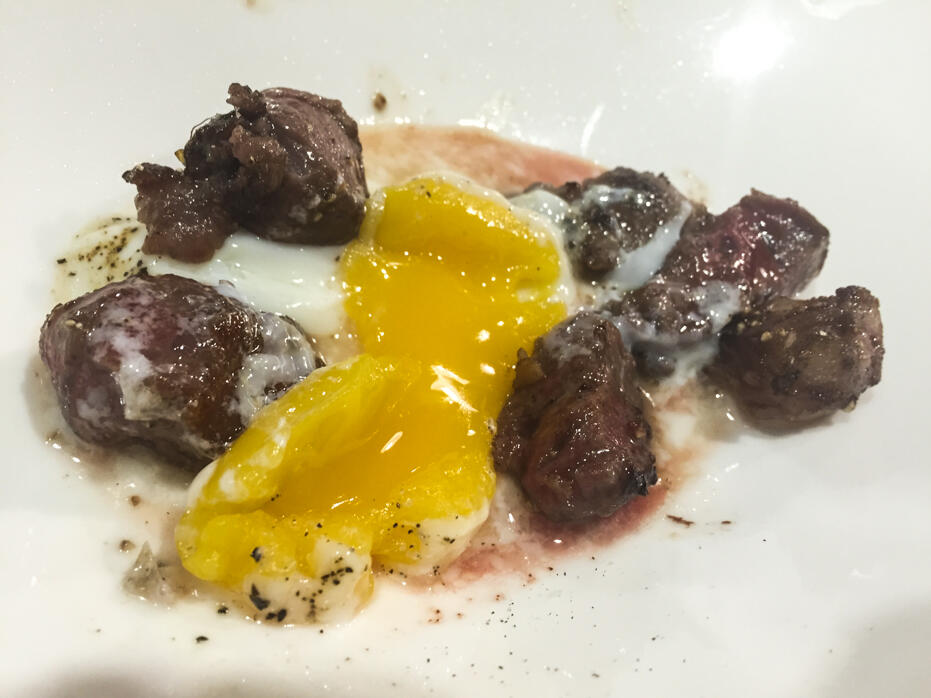 We also tried something i never had before – thin delicate pieces of pork that curled gently as they cooked. I dubbed them pork petals and there are no pictures of them cos i was too excited and involved with savouring everything i had in front of me. I wasn't planning to blog about this night at all…. i just had to share whatever pictures i took!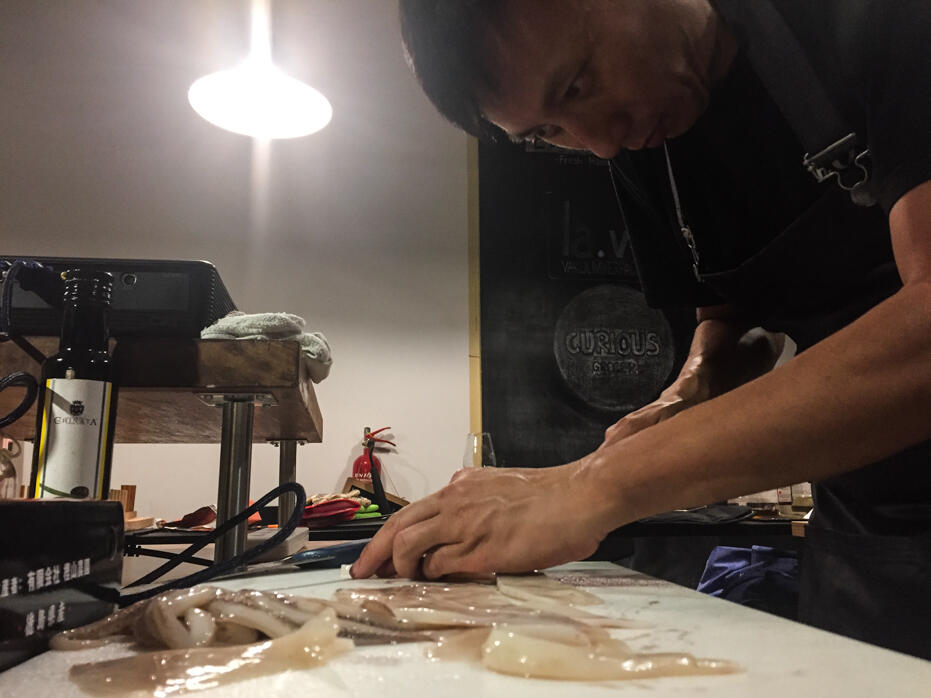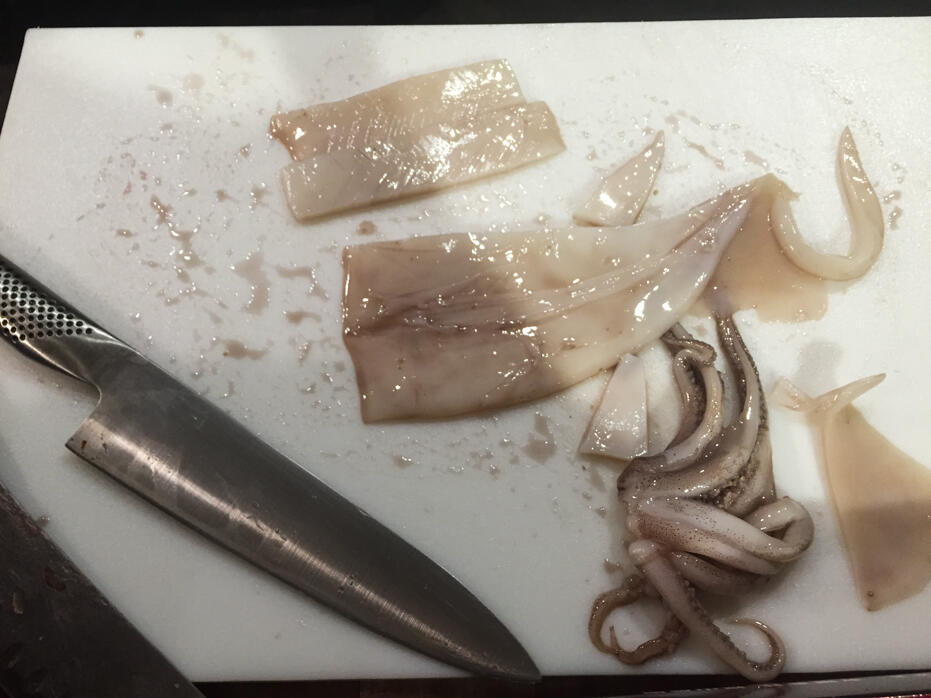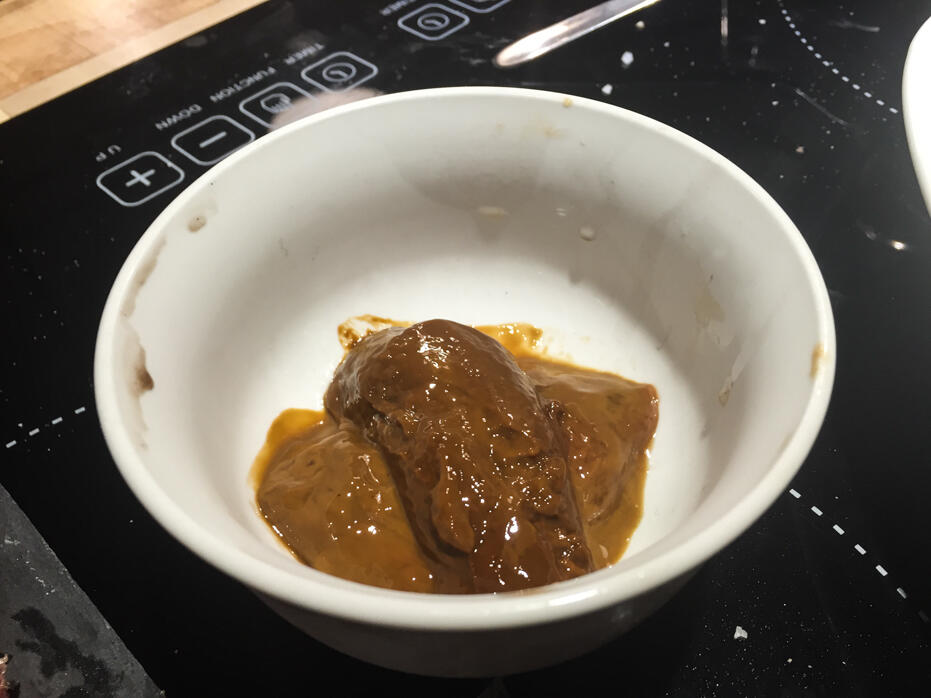 This sauce for squid is made from the gut of the squid, mixed with mirin, sake, sugar, and the option of putting spring onion on top.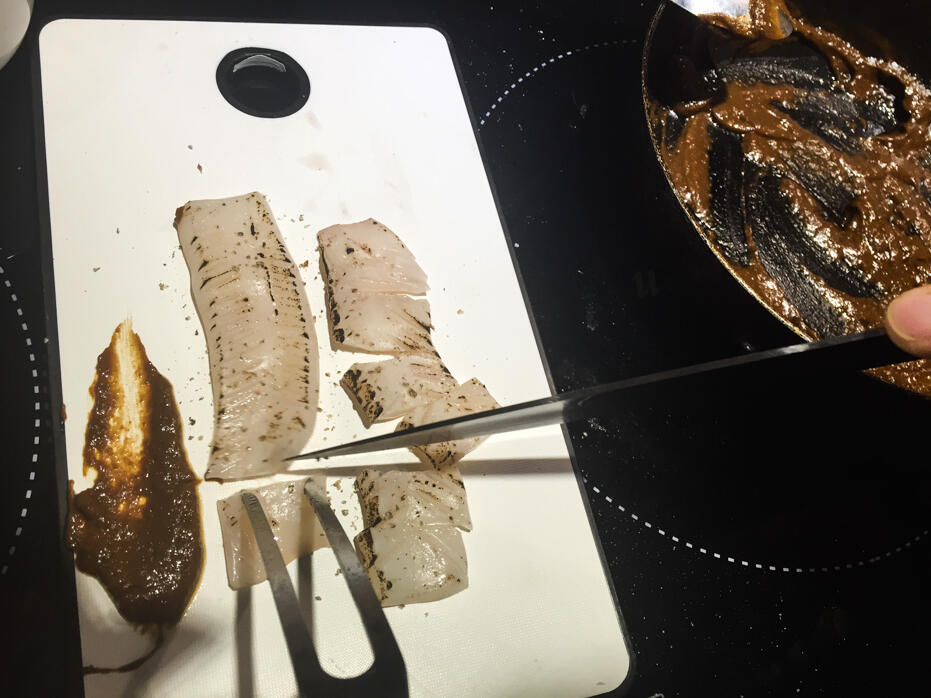 The squid was luscious. It was sweet and firm but with a little bounce so your teeth cut into its softness before hitting a slightly firmer middle portion.
I can't even pick what my absolute favourite thing to eat that night was but… if i had to pick a FEW; i'd say the tomatoes, petal pork, and squid.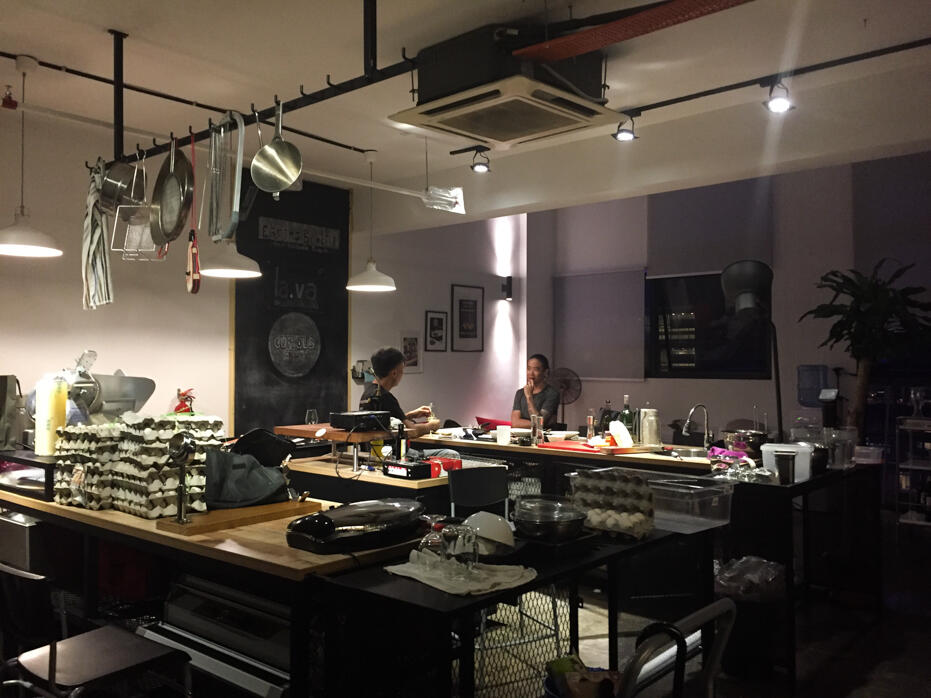 The boys were talking for hours straight about food. I'd never heard so many new terms and connotations than that night and became this outsider who listened in tipsy delight to their conversation, only to aid in encouraging vocal nuances.
+ + + + + + + +
If you're an interested foodie, check out www.curiousgrocer.co
Ken messaged me that for food (like wagyu, iberico, imported or local fish, local farm fresh produce) you can call Cass at 012 223 8701,
as for equipment they sell, you can call CK (i don't know who CK is and i don't have his number but i guess you can ask Cass)