I haven't been around for many of the events Carole has been having for her brands, and wanted to support her, plus go out and play! So after being on hiatus from the KL scene for awhile, i got all made up and jumped into a Grab to have Friday night playtime at YSL Beauty Hotel – an impressive pop-up space across a few floors that only took place for a night and a day in the middle of the city.
There was a queue to enter the event (much to the disgruntlement of some divas), but one could see why it had to be… the event space inside was large, and every guest that night had a unique QR code that was sent to them prior, to register at a screen which elegantly slipped out a personalized key card with our name on it, which was subsequently used to play games and collect our door gifts.
Speaking of, I invited Veena to be my plus one, and we didn't collect our door gifts at all cos we got so massively tipsy on the continuous flow of bubbly inside, that we ended up running off with a few more girls to another bar to play some more. Mums on nights out are way more dangerous than single girls… cos they take having fun VERY SERIOUSLY as to utilize every minute!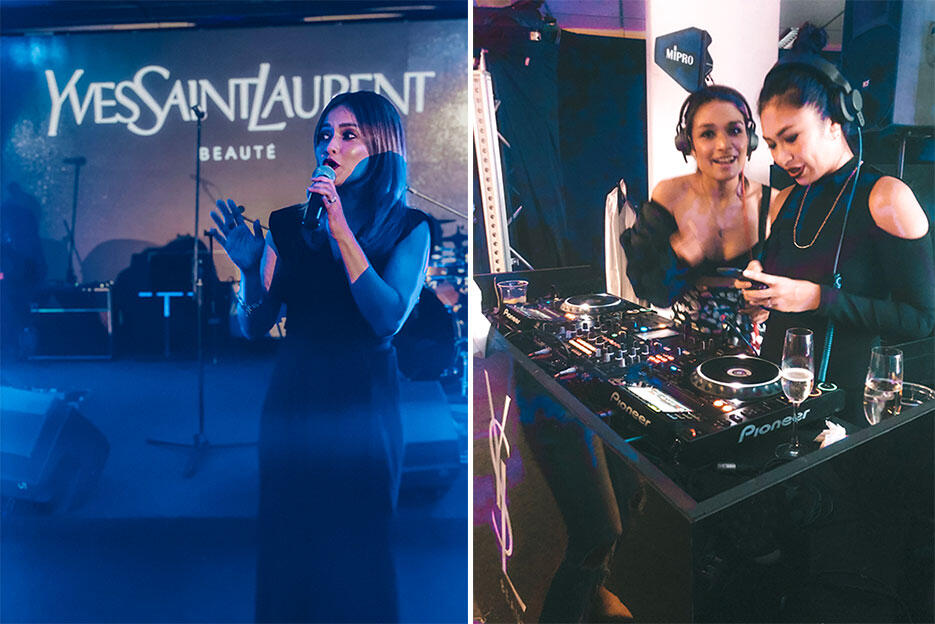 Sazzy emceed the event looking all polished as she usually does, and Arabyrd + Nadia took to the decks as Twinkies after Bittersweet rocked the stage. Veena and i stood at the table in front cos there was just way more space to breathe (nobody seemed to want to stand in the front) and she said, "We look like fangirls!" I retorted while sipping my champagne, "So what? I LOVE ROCK!" And support Bittersweet yo!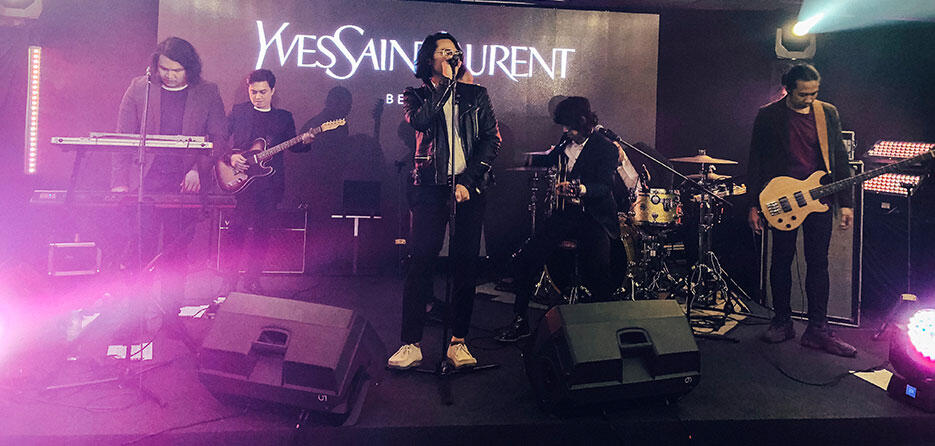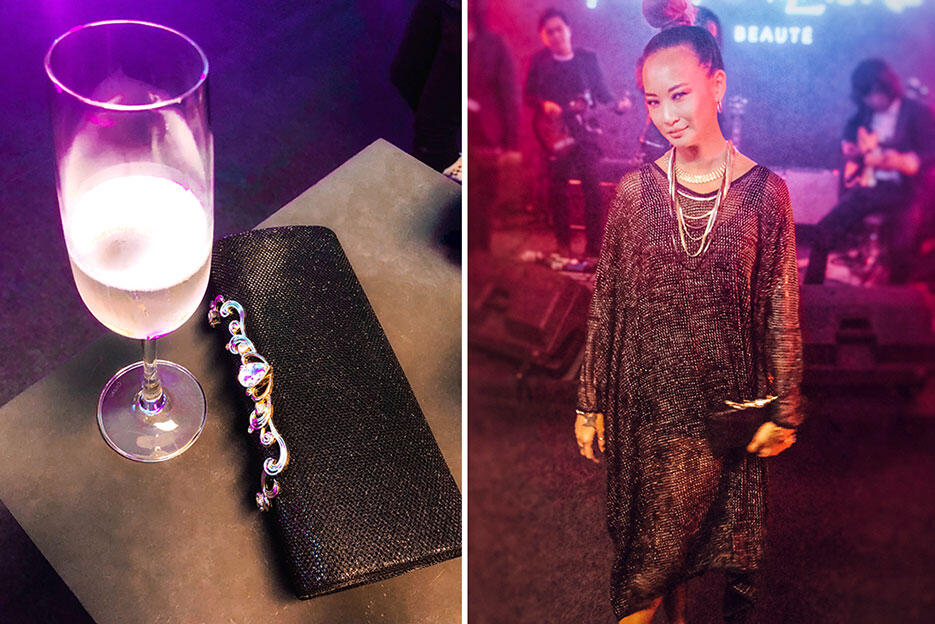 My black bag is from Papillon Clutch, a Malaysian fashion accessories brand that's designed by KC and Vivan since 2012. Most clutches are stupidly too tiny for me to put all my things into, but this specific design could fit all my necessities and vices and clip securely to ensure no drunkard losing of things…
Disclaimer: Vivan passed me a few of their sparkly bags and i won't say no to sparkle! Papillon Clutch is available in Malaysia, Singapore, Hong Kong, Taiwan & Philippines; and online – Zalora, Lazada.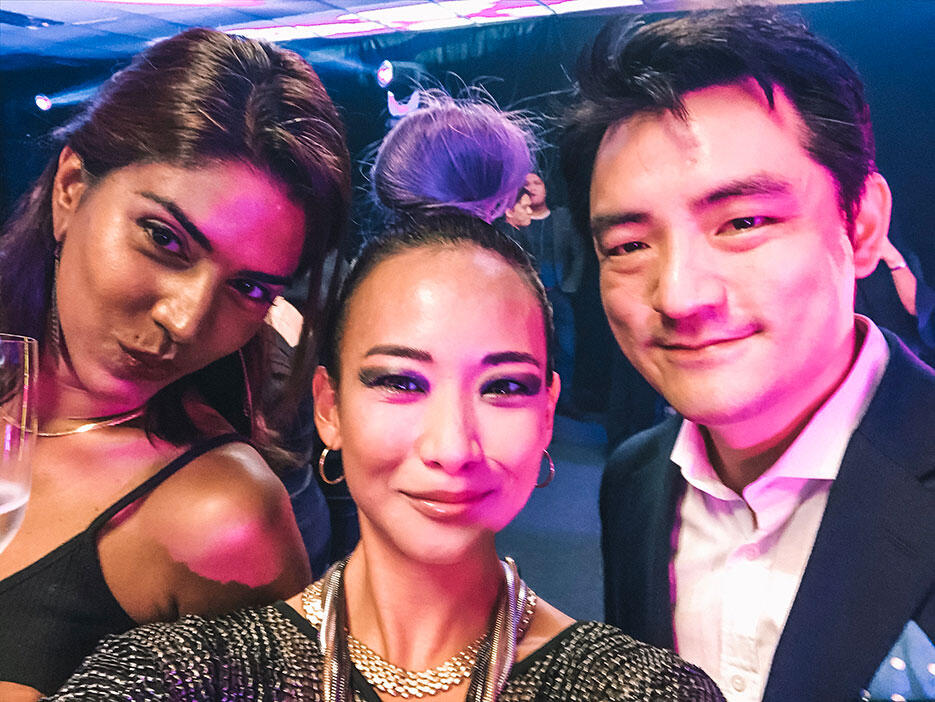 Veena, me, Joshua
Shantini, Serena dancing away, and Veena and i having fun playing pacman and losing :p Been AGES since i played pacman!!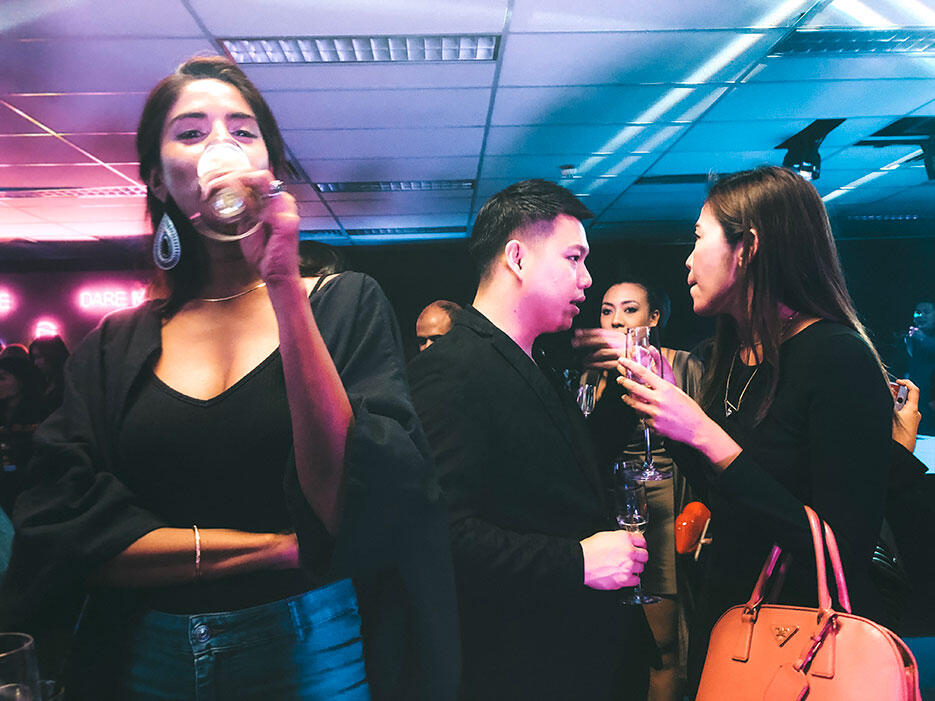 The whole fashion crowd was out that night so it was pretty havoc… at some point we couldn't really say hi to everyone cos it was just constant hi and hugging. So we just flowed… much more fun.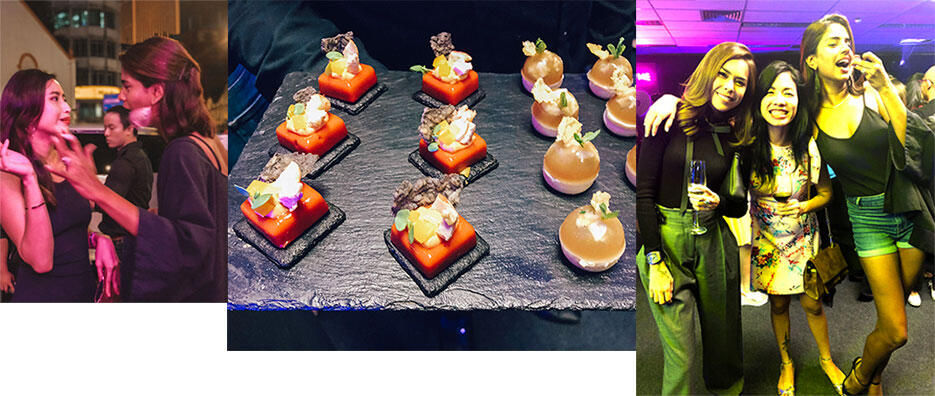 Pictures ended up really blurry after that…
I'm really not one of those that took pictures of their hot selves next to the YSL exhibitions… oops. Was way more into the company and plain ol' partying that night.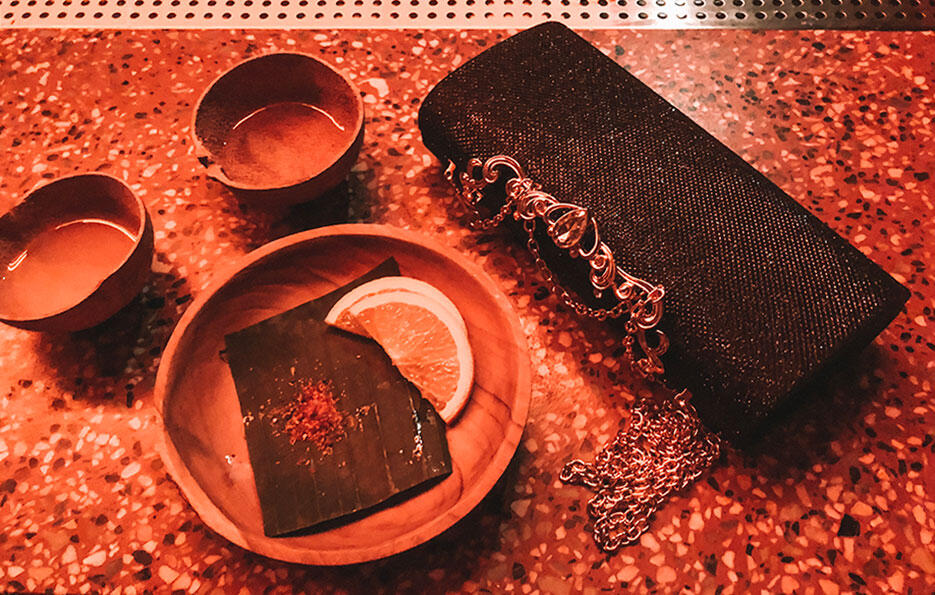 The night ended with Veena, Sandy, Shantini, new friend Lisa, and i at Joloko...
And i don't know how, but i managed to drag Val to 61 Monarchy for a nightcap with TY and RK.
Really suffered the next day…
Thanks for too much fun YSL.
Next time i'll make sure i have no appointments the day after yours!
+ + + + + + +
Website: yslbeauty.com.my
FB: facebook.com/yslbeautymalaysia