Friday of KL Fashion Week – I had a hair shoot with Centro Hair Salon just before making my way to Pavilion for KLFW. Because it's in Gardens Mid Valley, i figured i'd schedule two other fittings there before the shoot. That proved too ambitious. There was just enough time for me to get my face on, and figure out what to wear with the Khansa Kimono from Sazzy's resort '16 collection for her show later that day. I threw pieces of clothing around the bed before deciding on a vintage swimsuit i picked up from Amsterdam 6 years ago.
This outfit is so tak halal… i thought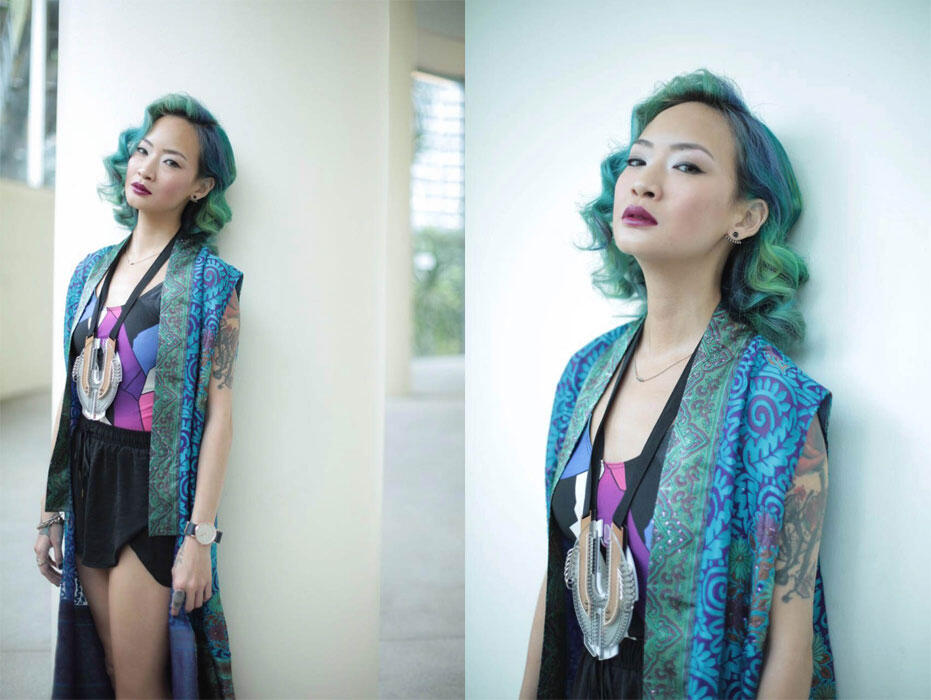 Hair: Han, Centro Hair Salon
Photos: Ikwan Hamid for CHS
Turquoise slip: Khansa Kimono from SF by Sazzy Falak
Shorts: H&M
Watch: Malaya & Co
Jacket earring: Thomas Sabo
Lippie: Diorific 002 Lady
Boots: Steve Madden (er they're quite a few years old XD)
Necklace: bought years ago from Singaporean accs brand Vice & Vanity (think they've shut down)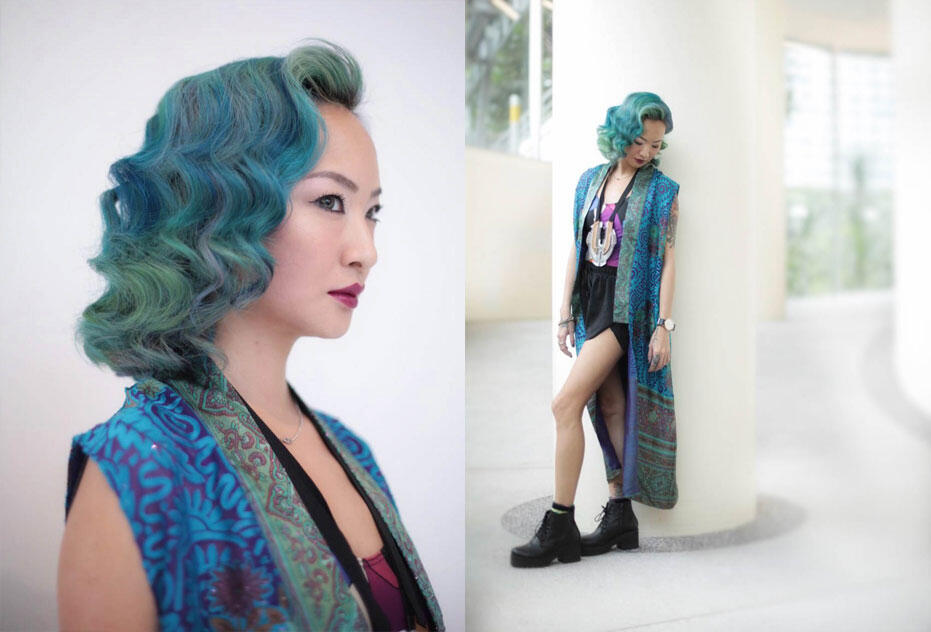 I arrived at the entrance in the nick of time 4:55pm, with the show scheduled to start at 5pm, but the whole slot was late. Sazzy whatsapped saying sorry, but i already knew the previous day's shows were ALL delayed so it wasn't a surprise.
Found myself standing at the main entrance of the mall with Reezal and Fendi. Walked off to take some pix with Charis, and came back to find ourselves standing there doing nothing, again.
"I think we should get ourselves a glass of white wine while we wait. Might as well," i chirped.
The rest agreed that all they needed was a little nudge, and we adjourned to the bar :p We got Charis' manager Jee to message us when the show was starting so we knew when we could leave at the last min. #smartlikethat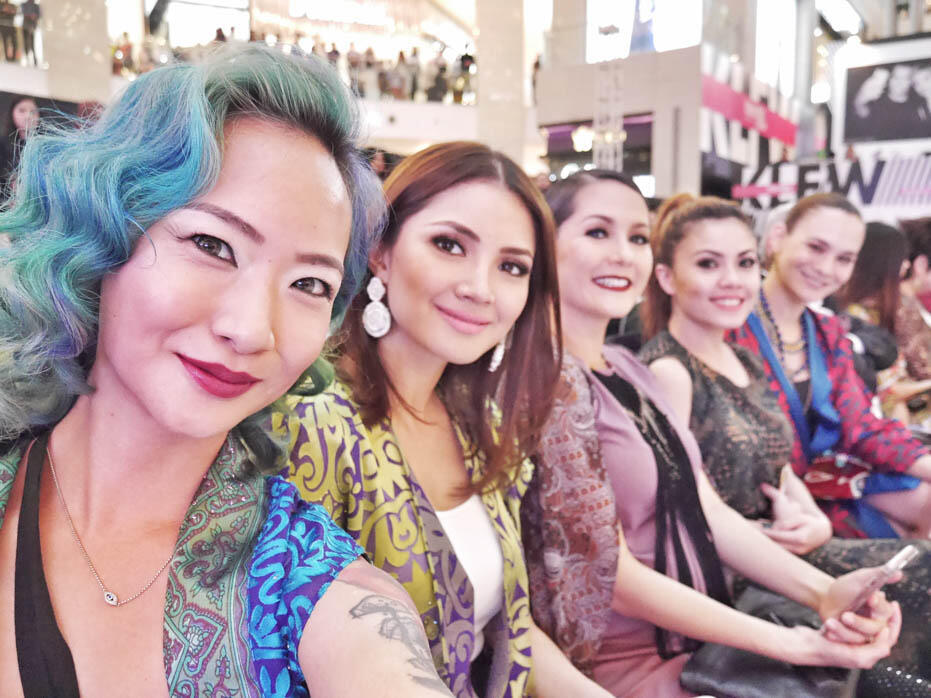 First designer to show for the '5pm slot' was Adila Long, never a disappointment.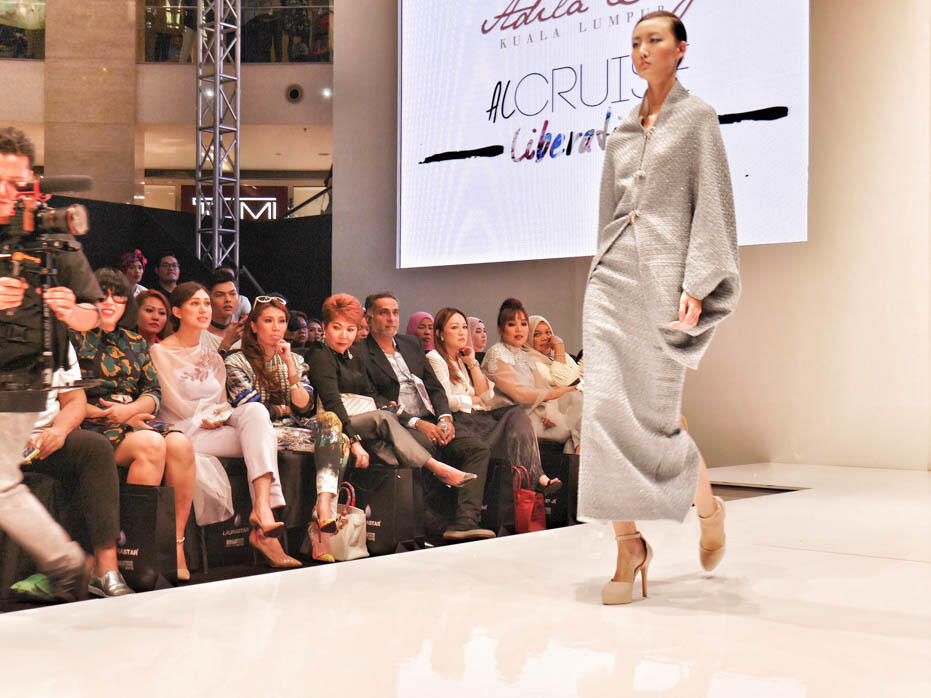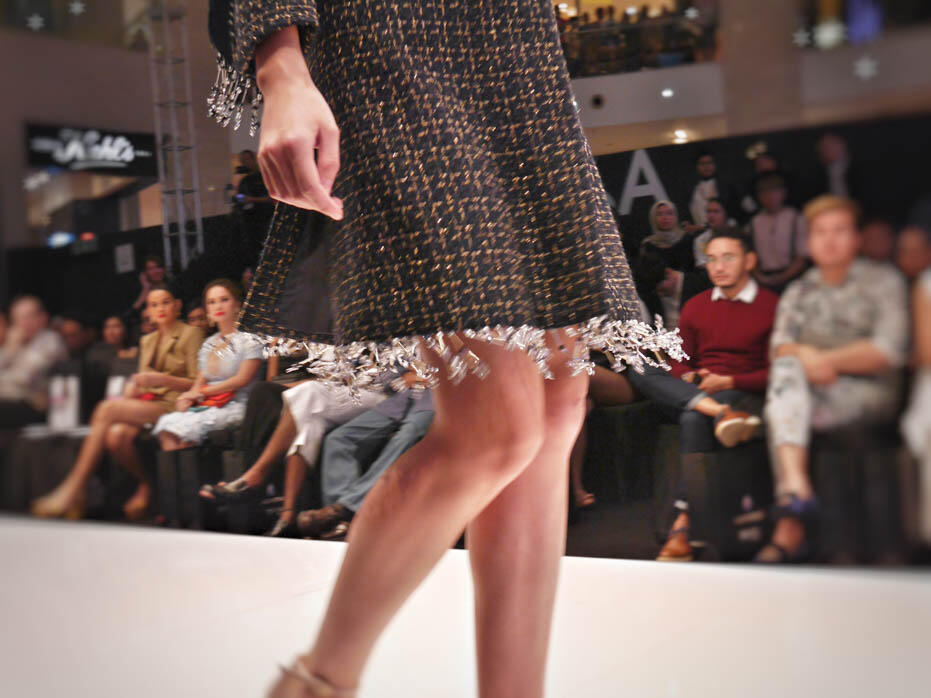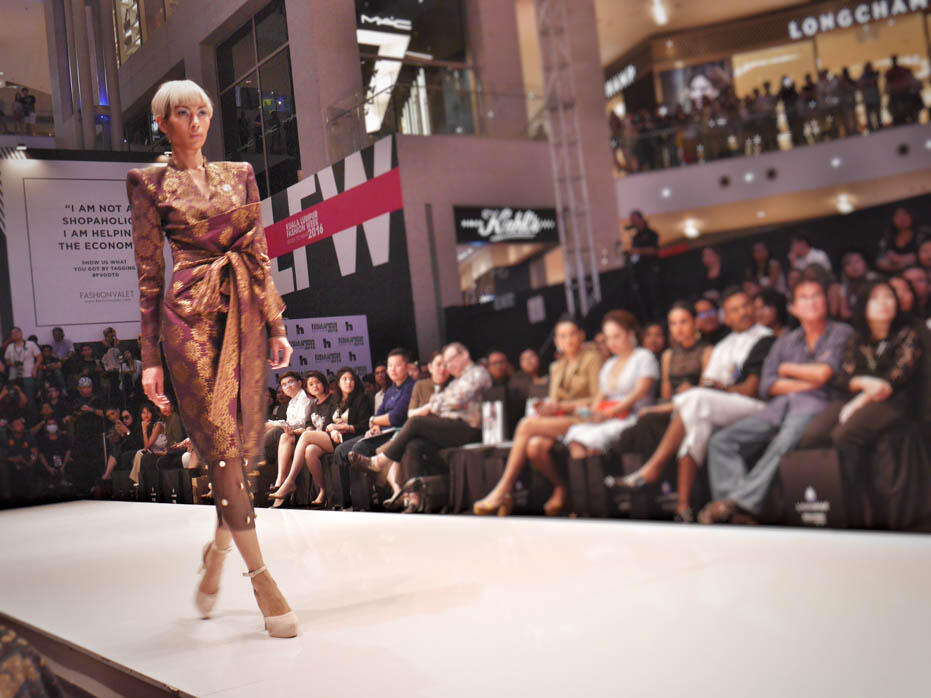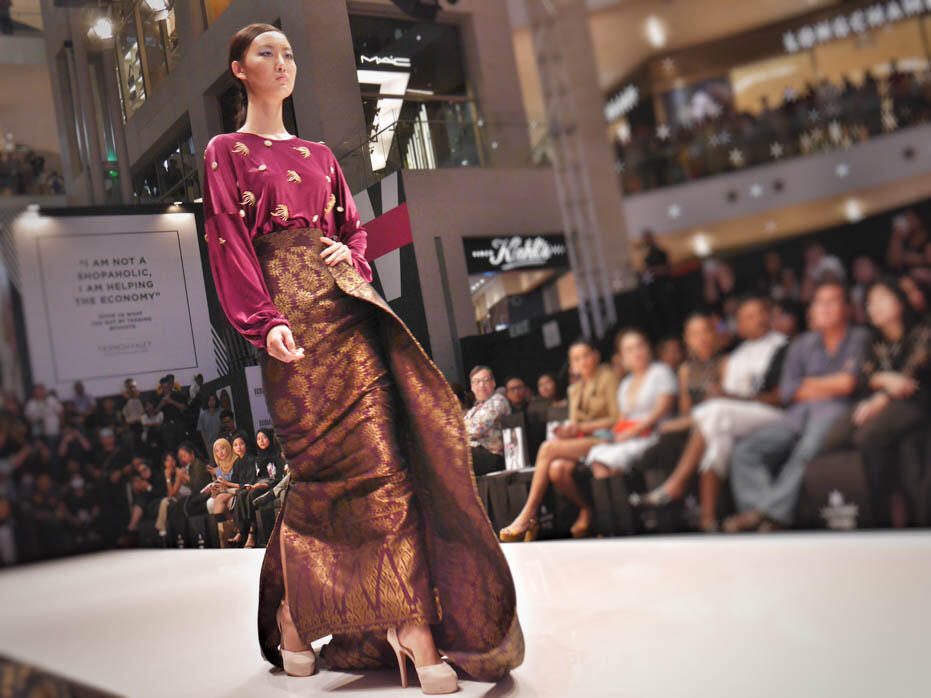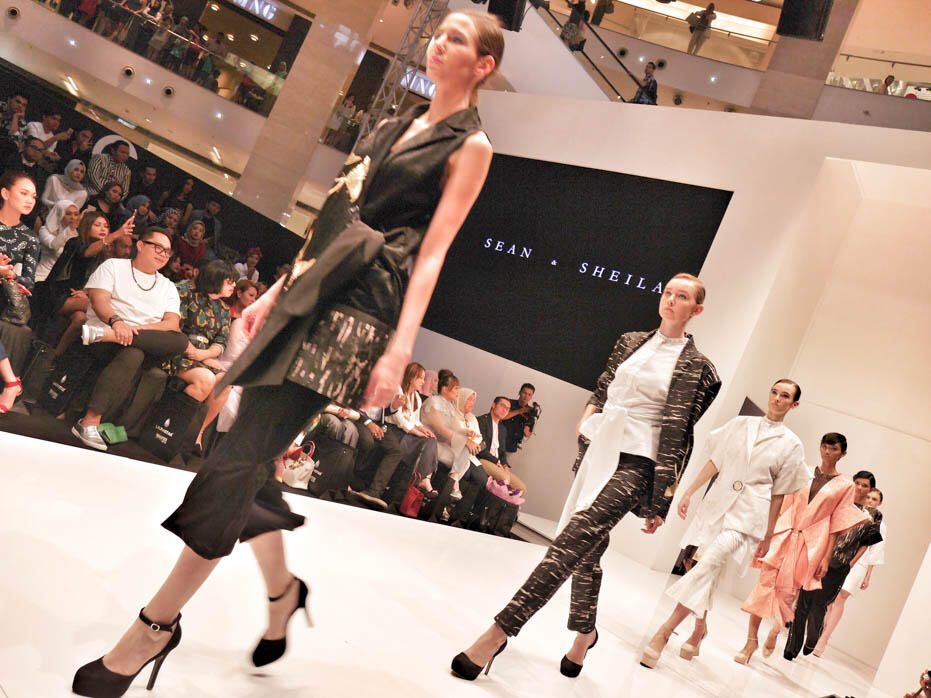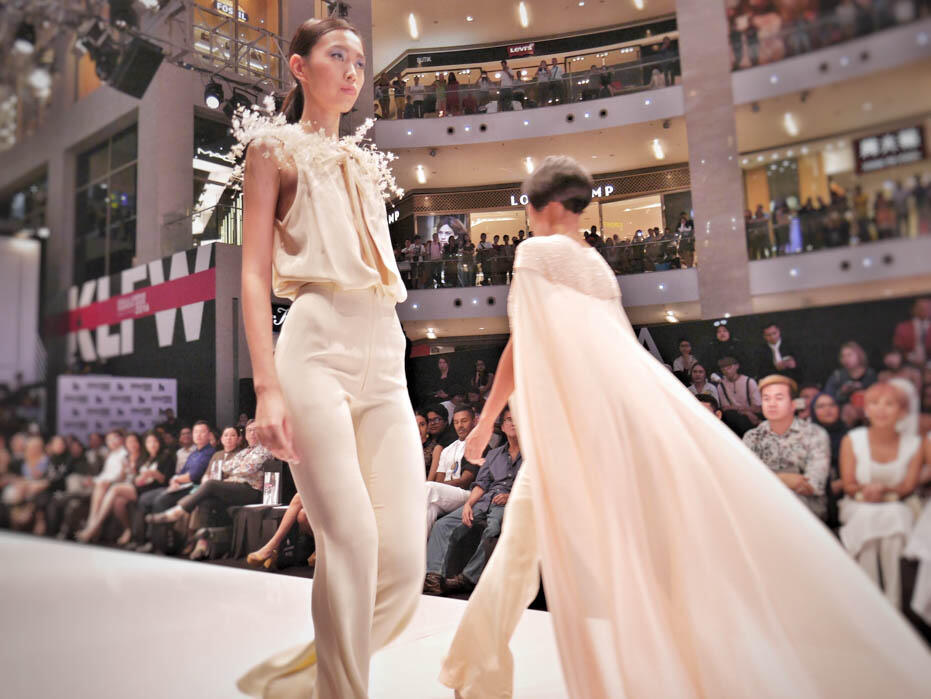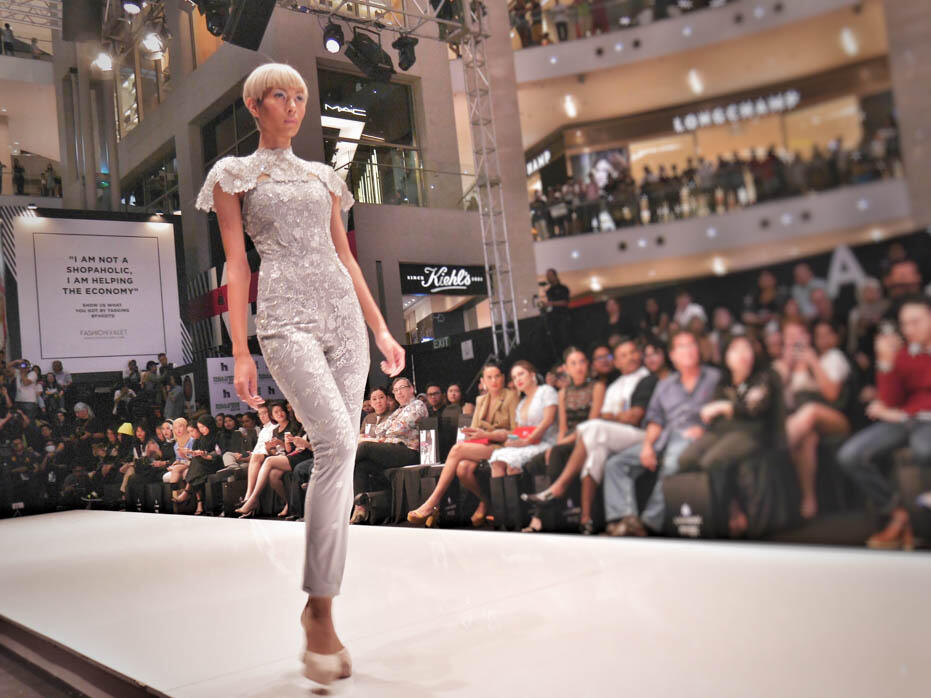 Then Sazzy's show!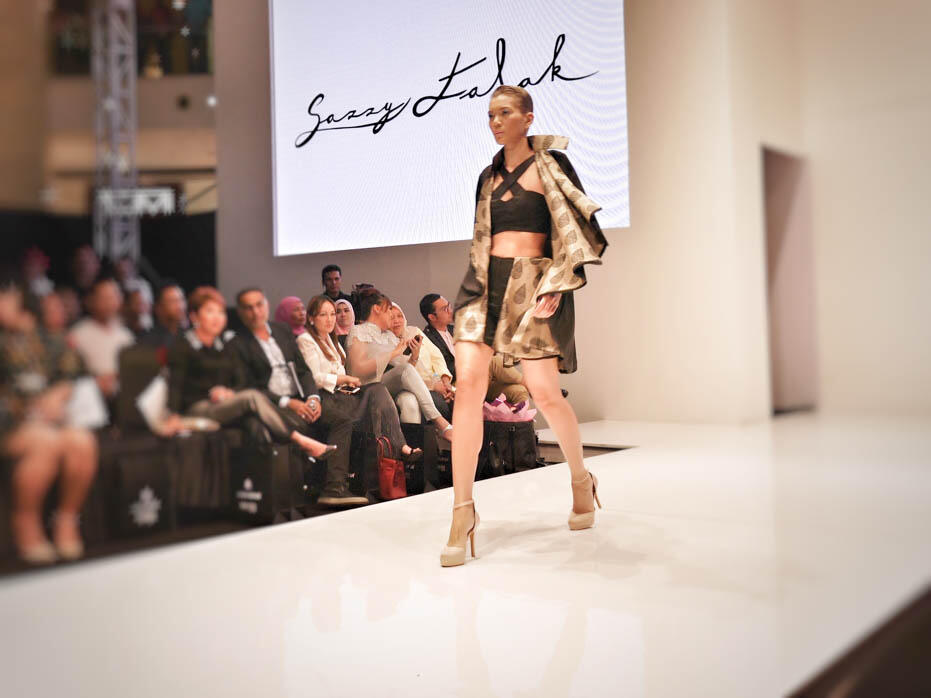 There is this sick slo-mo vid the Harper's BAZAAR team got of model Tinie moving in fluid motion with that jacket *here*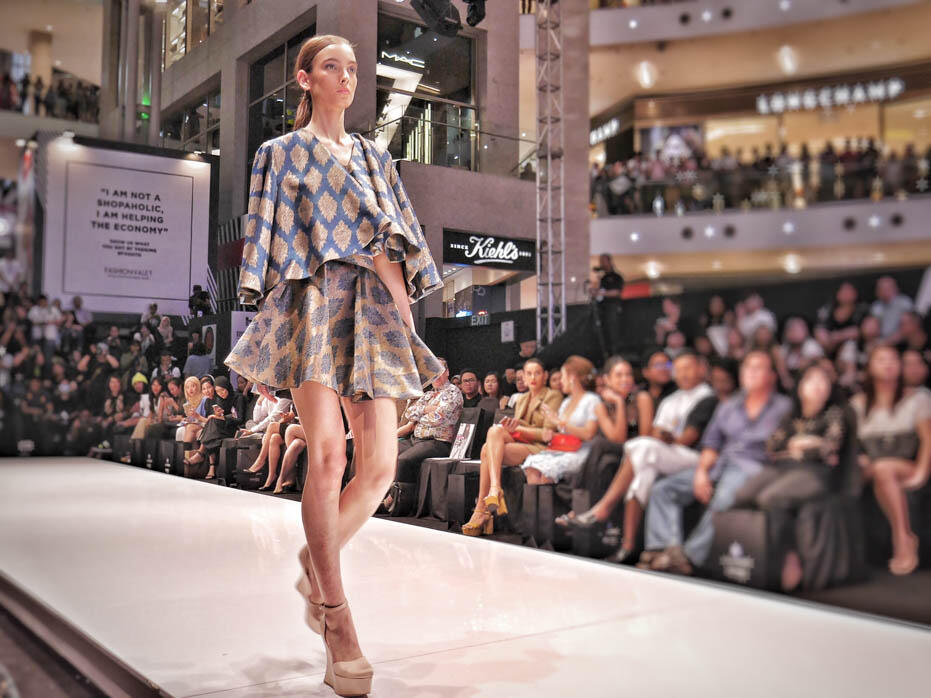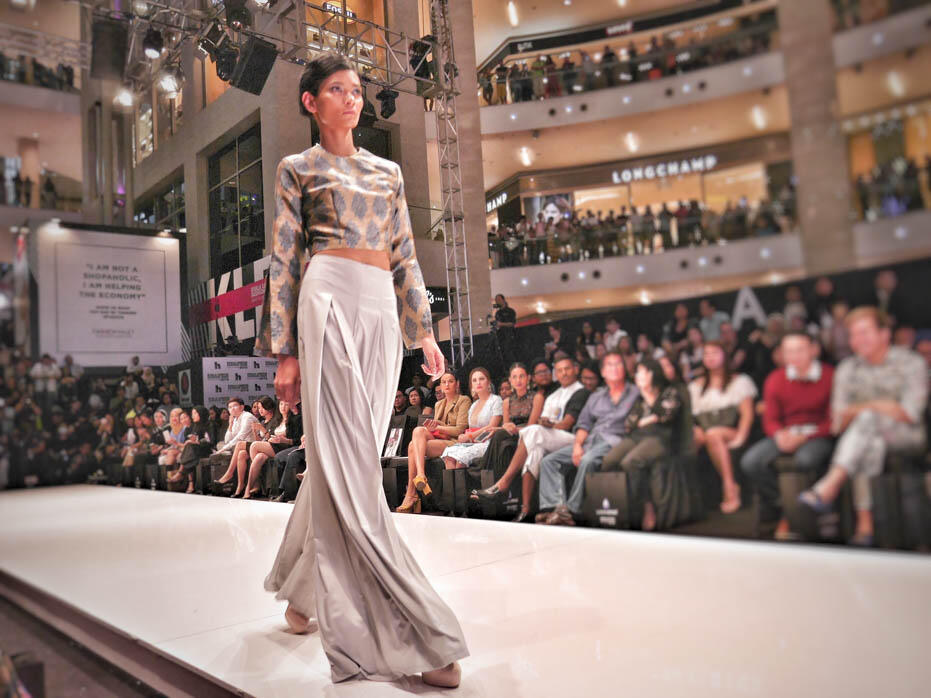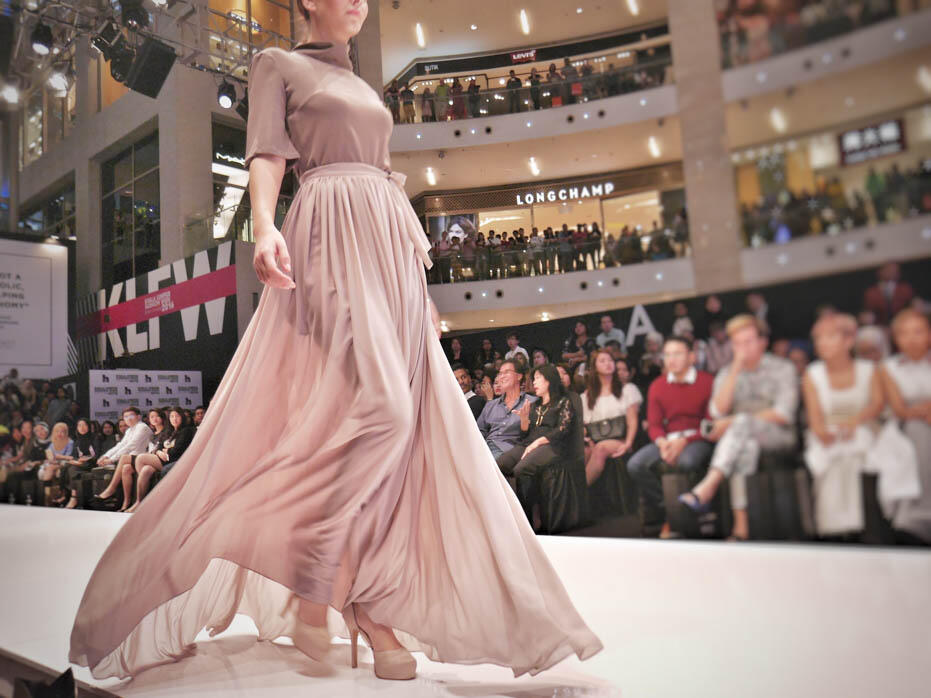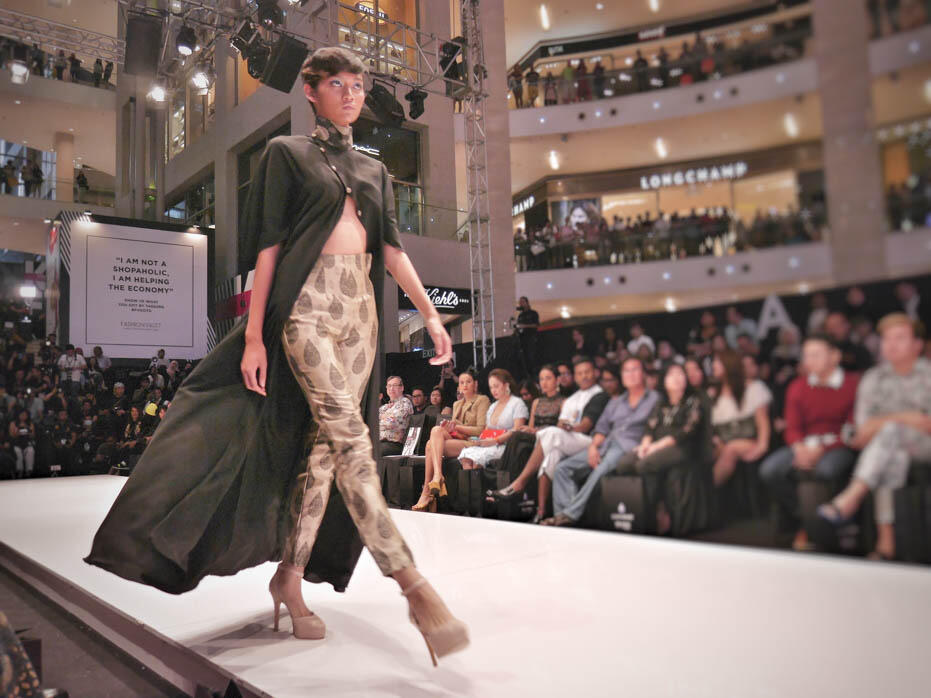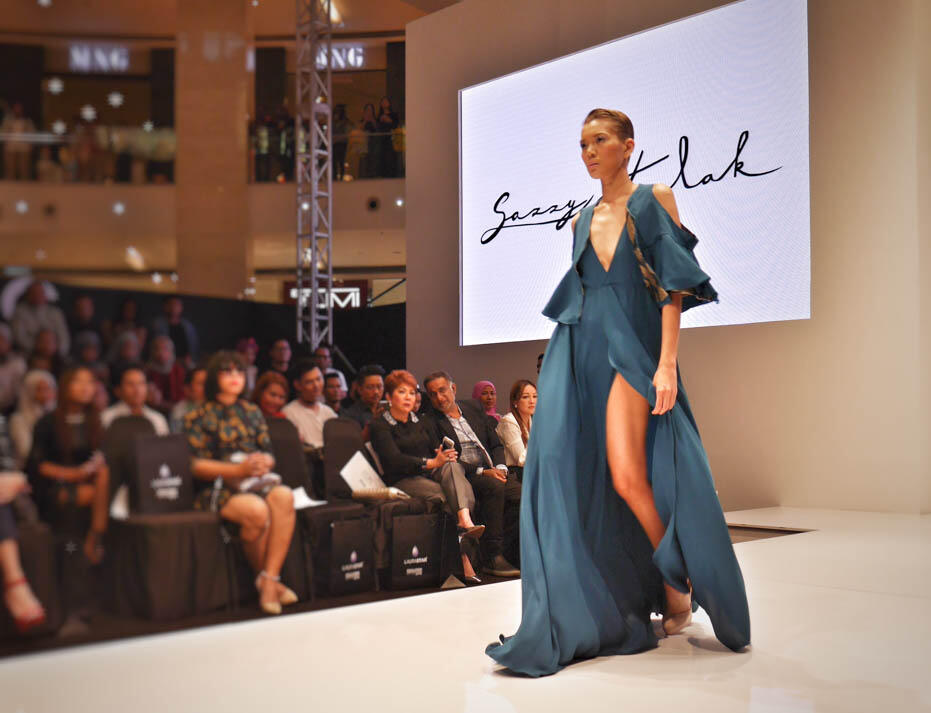 Dat thigh muscle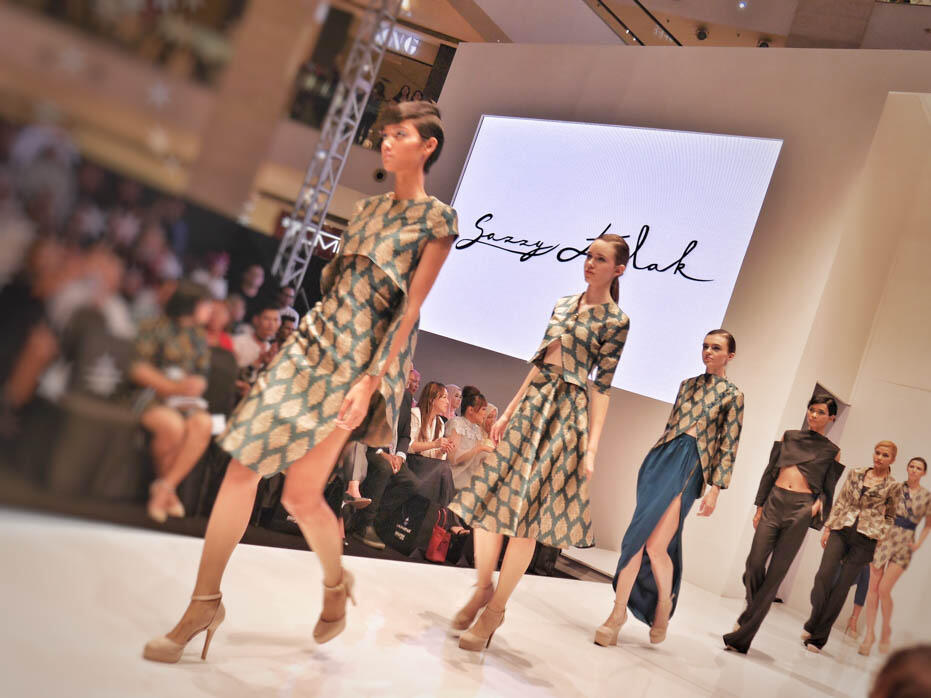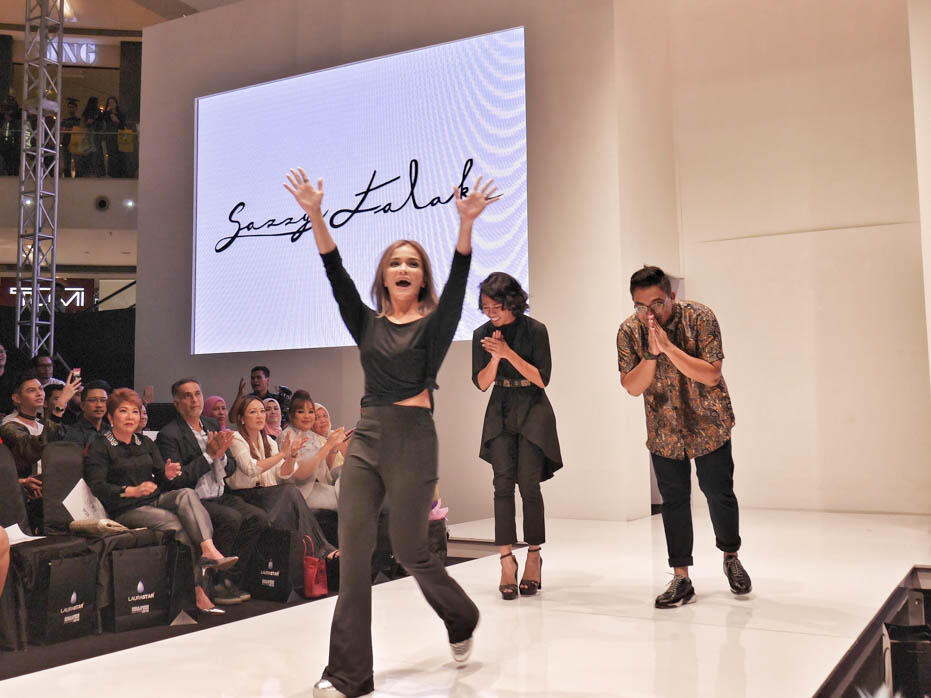 Congrats Sazzy and design team Fauzi Aminudin and Shazarul Anuar!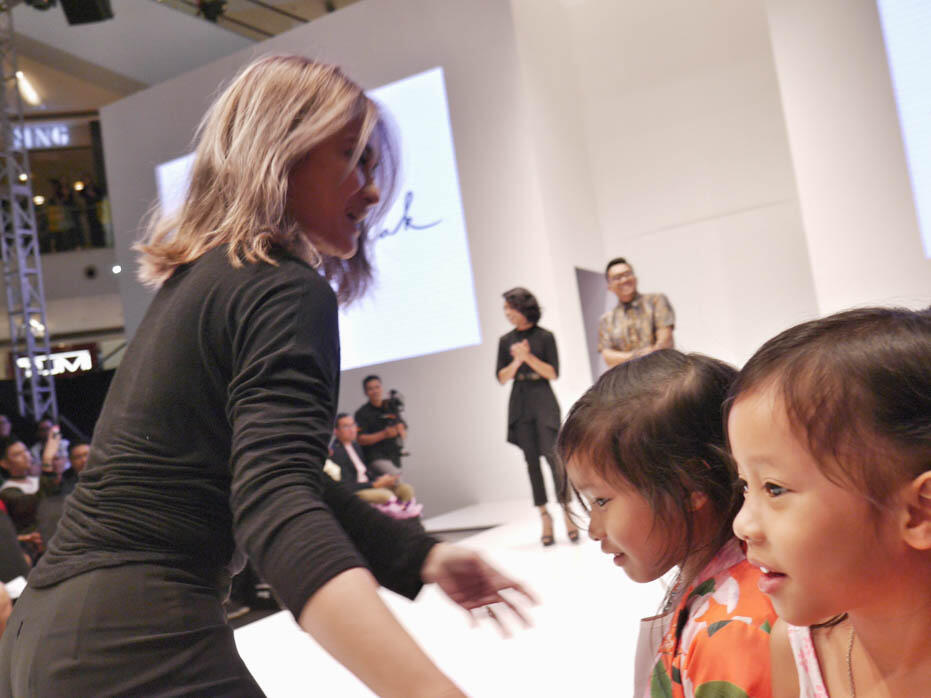 Mummy saying hi to her twins who were seated next to me at the show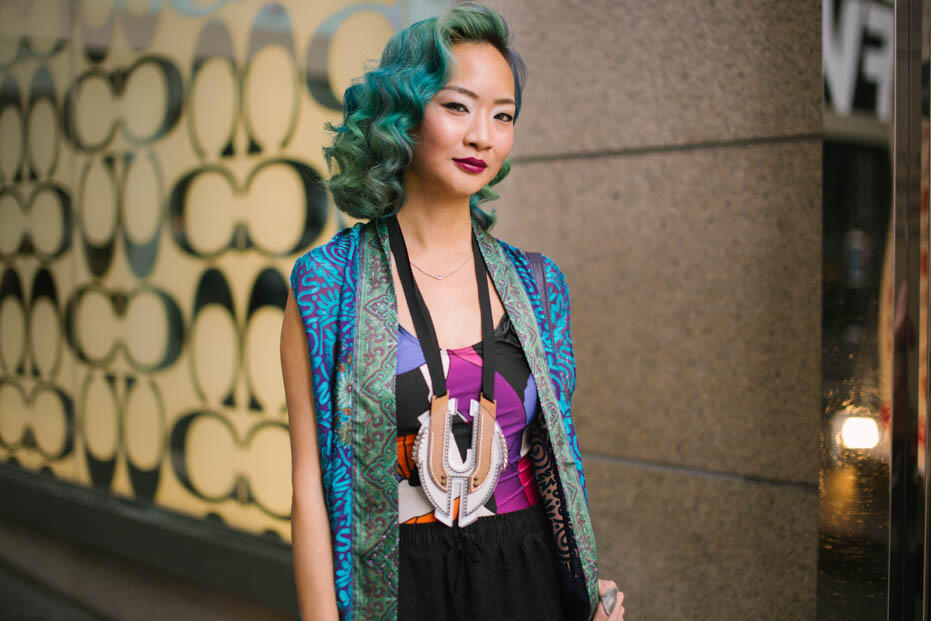 Pic above and below by Nadia Jasmine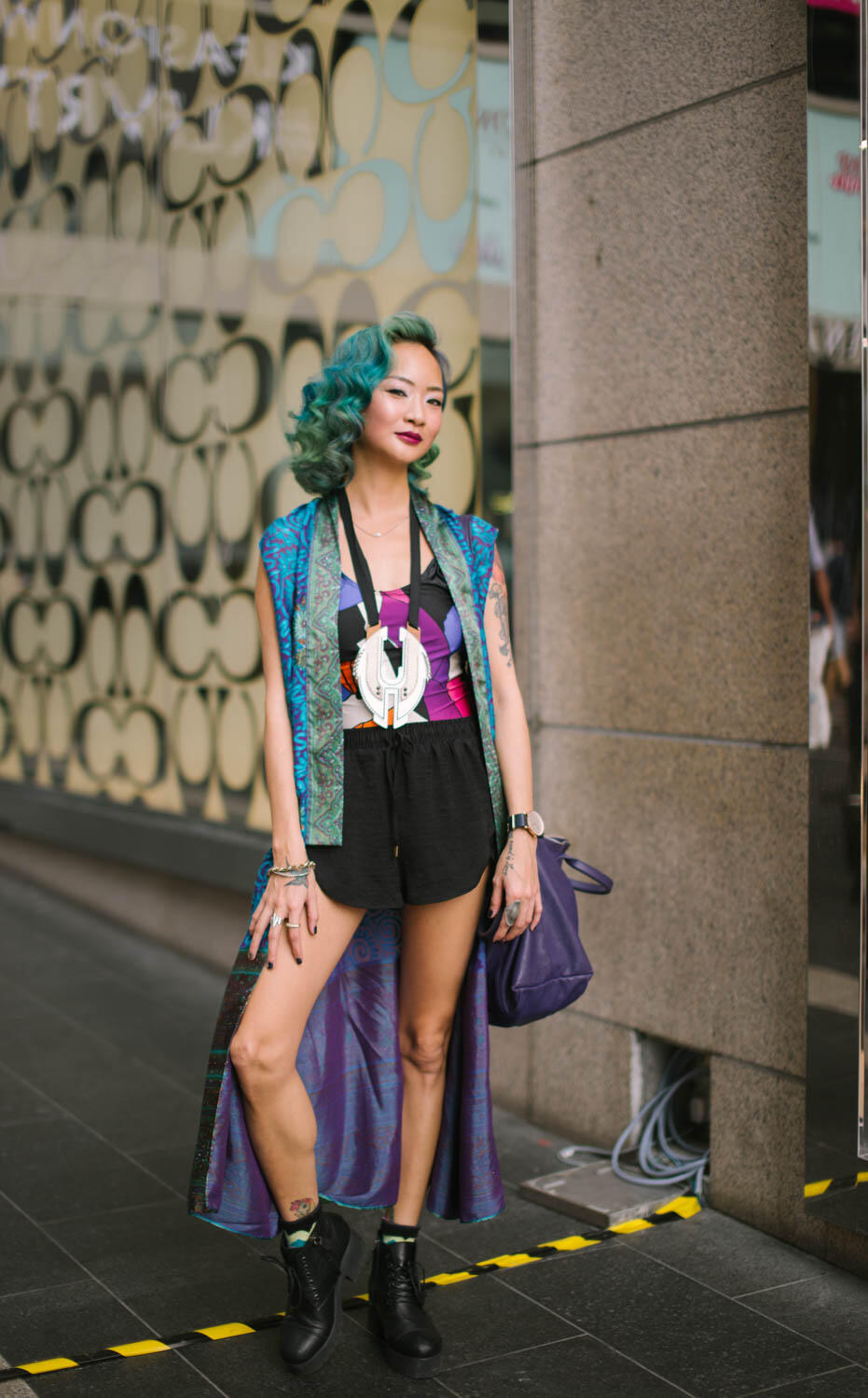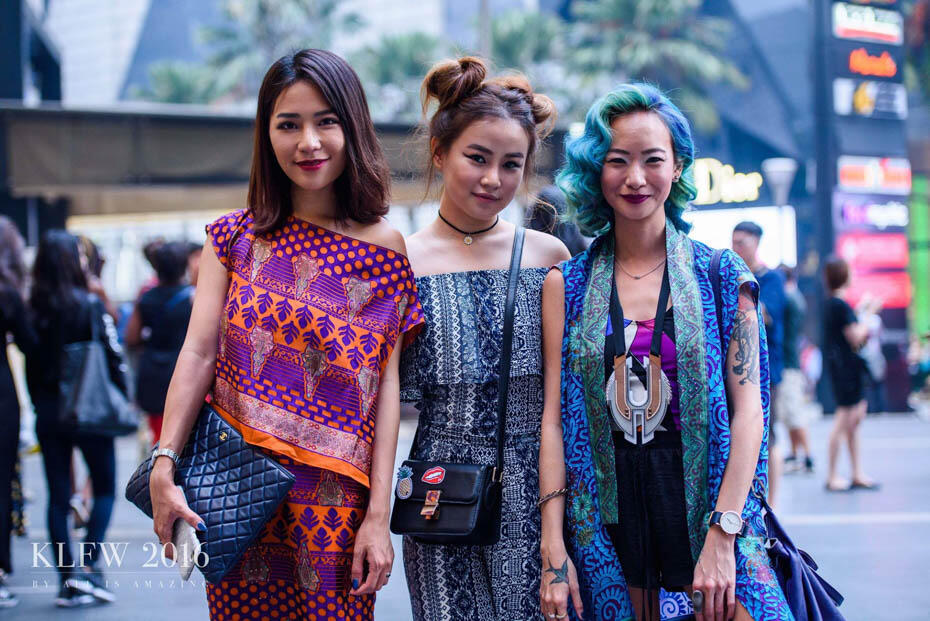 Pic by All Is Amazing
Karen Kho, Charis Ow and i are all wearing SF by Sazzy Falak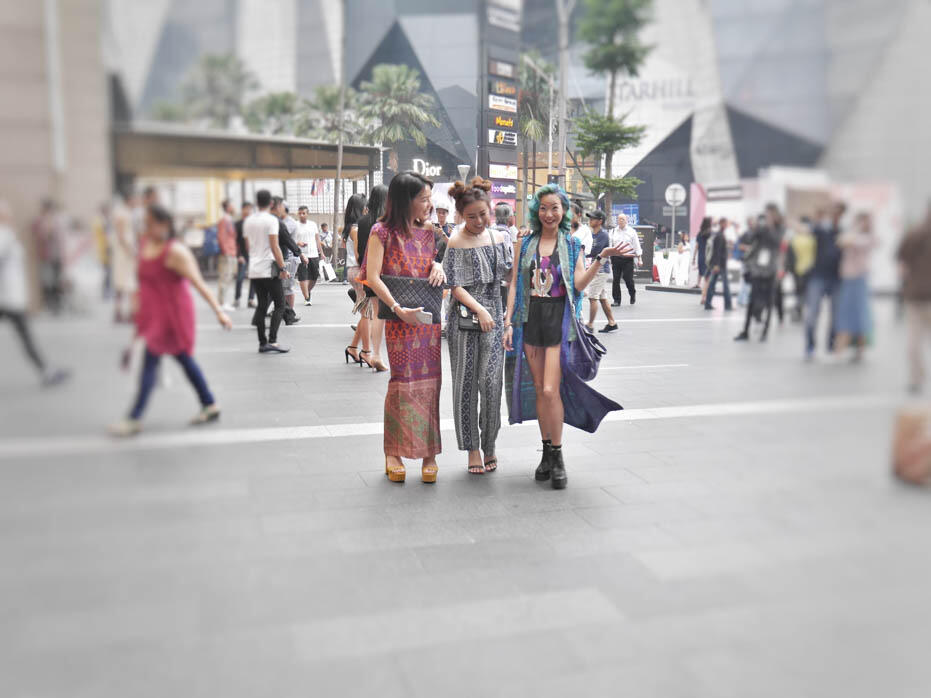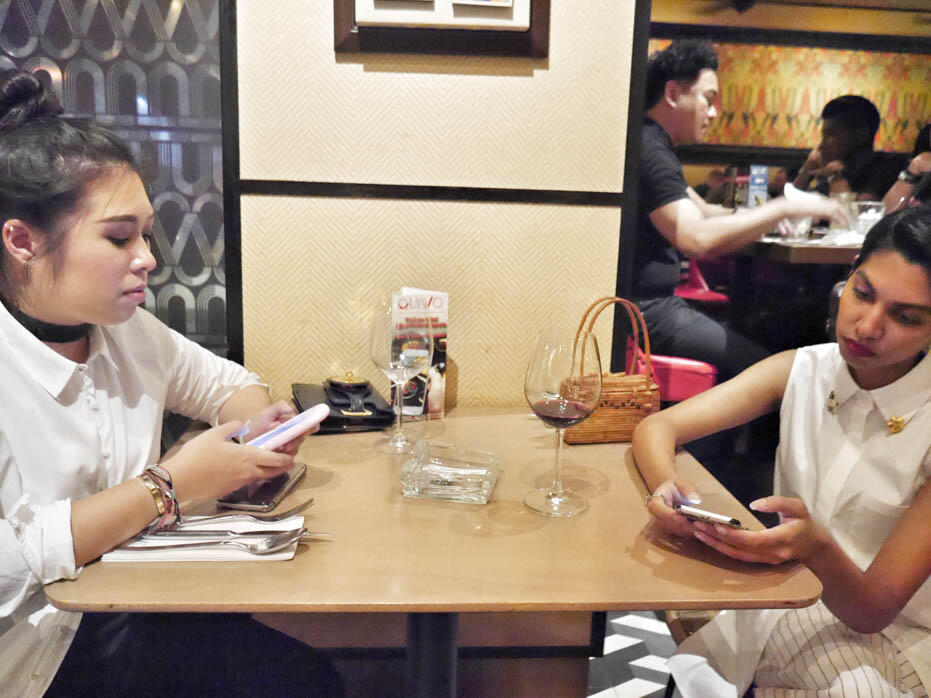 Back to the bar where the Bazaar girls were busy at work.
After some downtime with Reezal and Nicholas, i went to Bodega to look for Sazzy so i could ride with the gang to her after-party. The badminton finals were going on and everyone outside was cheering like crazy, quite a mad vibe to be around!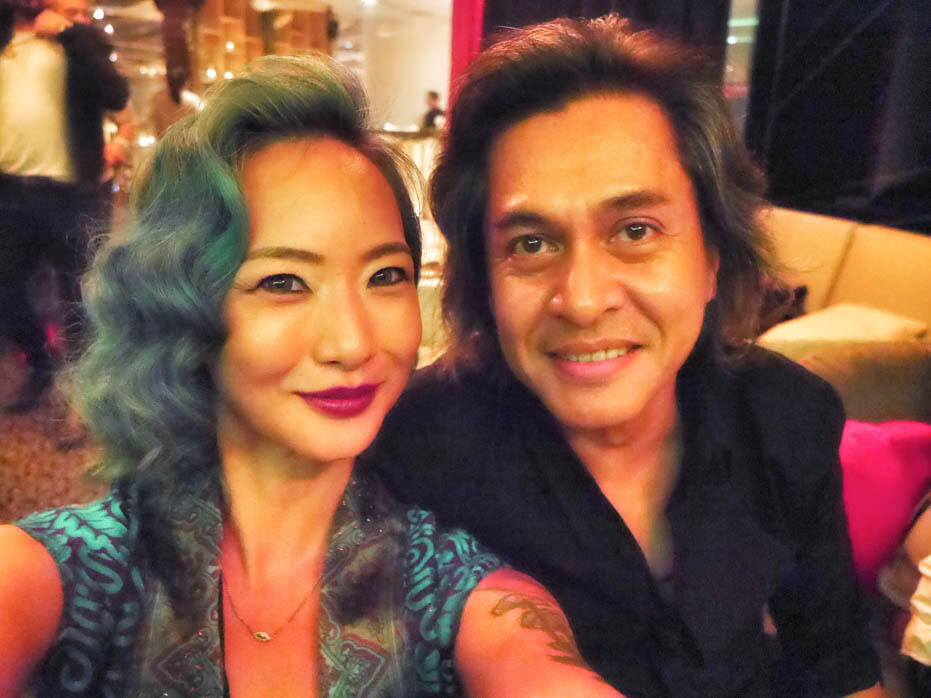 I had such a great conversation with Joey!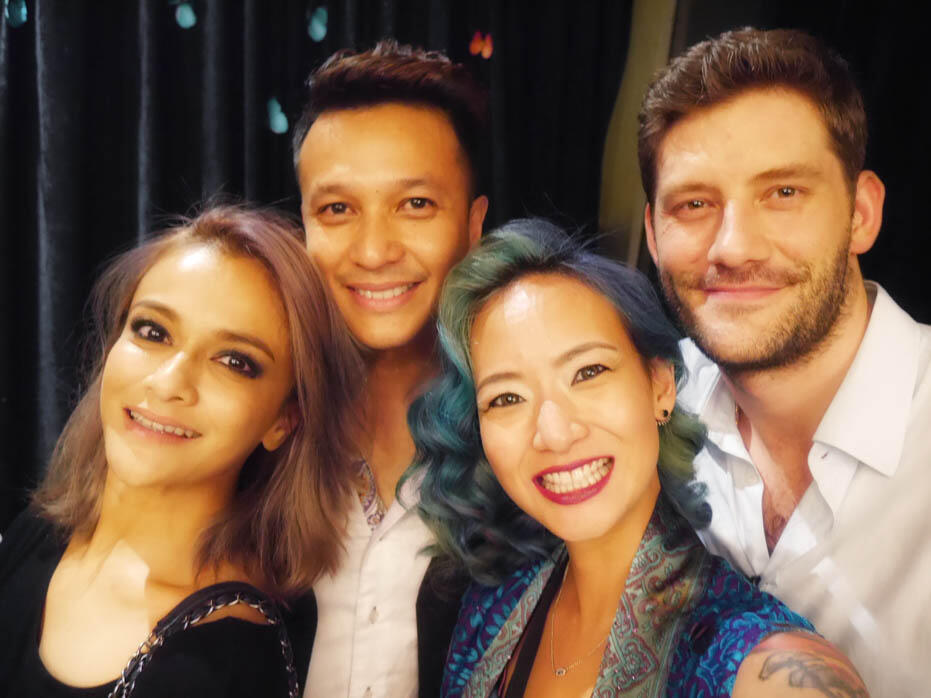 + + + + + + + +
SF by Sazzy Falak:
shopsazzyfalak.com
instagram.com/shopsazzyfalak