When i was in Tokyo, I found myself staring at a painting of the iconic Great Wave off Kanagawa, which at the time (of my observation) was printed on a scroll located in Mount Fuji.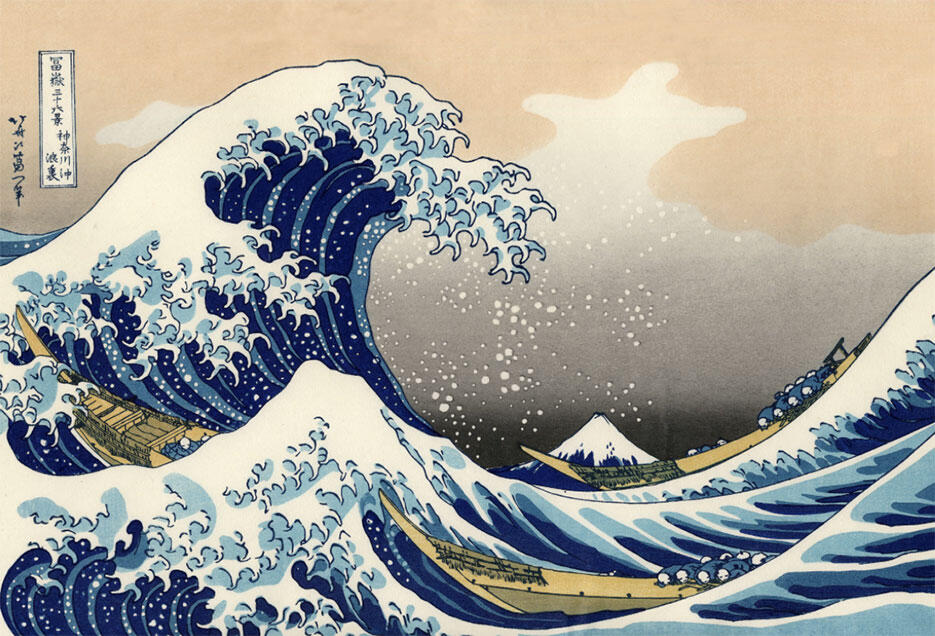 It is one of the most recognisable images in Japanese art history, and i'm sure everyone has glimpsed at it at least once.
Drawn to it, i felt a longing to have it in my home… somewhere.
After staring at the scroll for 10 seconds, i decided 'nope, i can get a better picture of it somewhere else."
I'm a swift decisive shopper like that.
Instead, i got a tattoo of it in Tokyo a week later when Jun and i impulsively decided it would be a great idea to get one as a souvenir in Japan. True, we could have put that badge on the many things we bought there, but any reason to get a tattoo… plus I hadn't got one since summer '15 and it was time.
Jun got one of ramen because he's so OBSESSED with it, and i decided on The Wave in a circle on my forearm.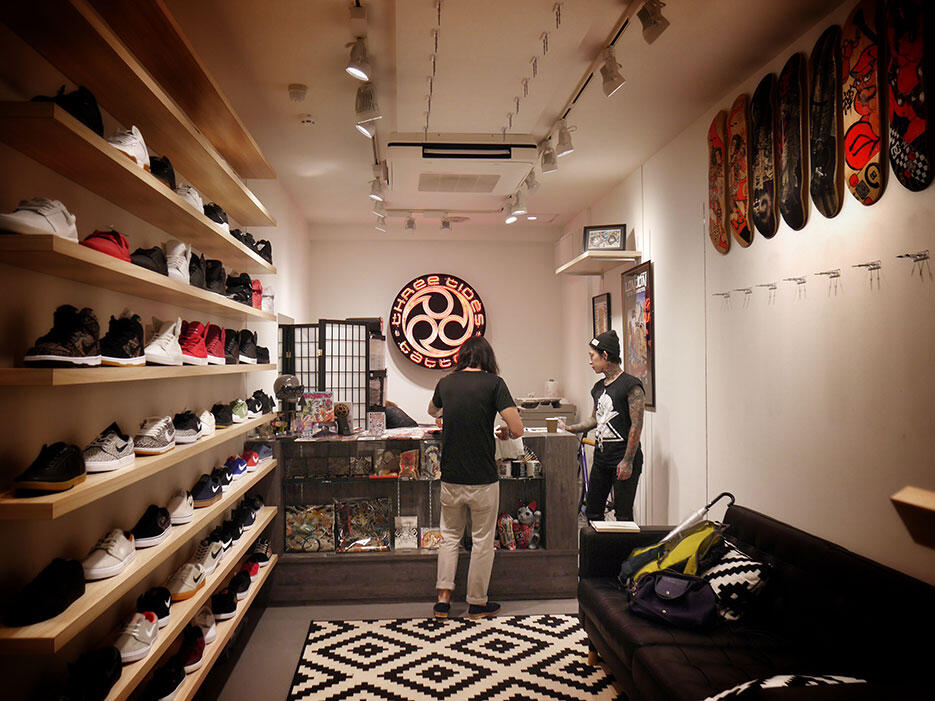 I initially emailed Mustcat Tattoo in Shibuya cos i really appreciated their style but they were fully booked, so we headed for Three Tides which was equally reputable, recommended by Fin at Pink Tattoos, and Jun seemed really set on the place.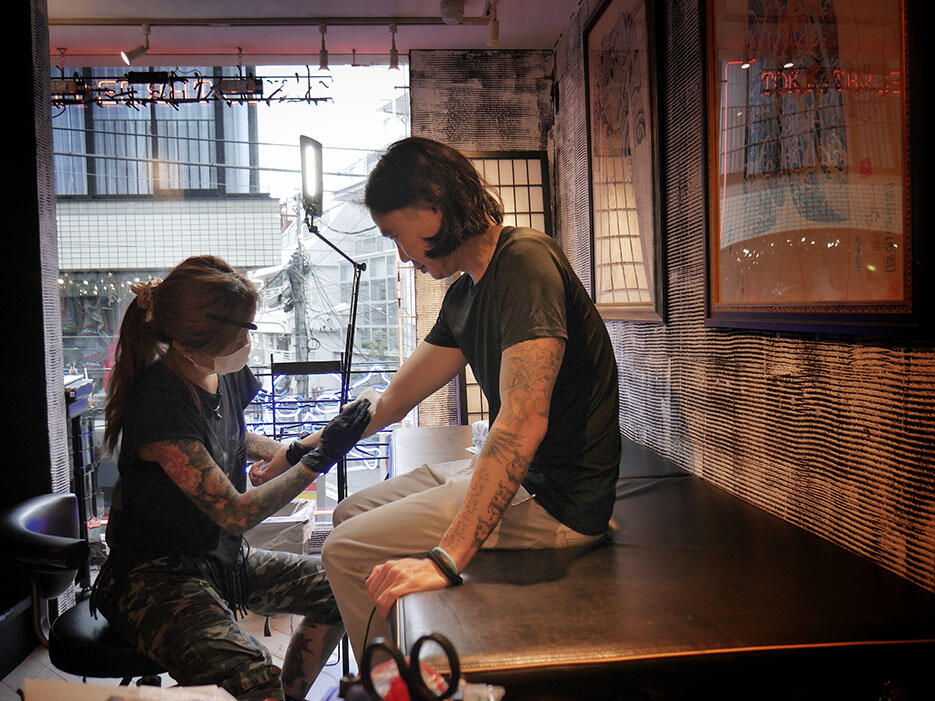 Jun went first. He asked "Do you want me to go first?" which is his polite way of saying "I would like to go first."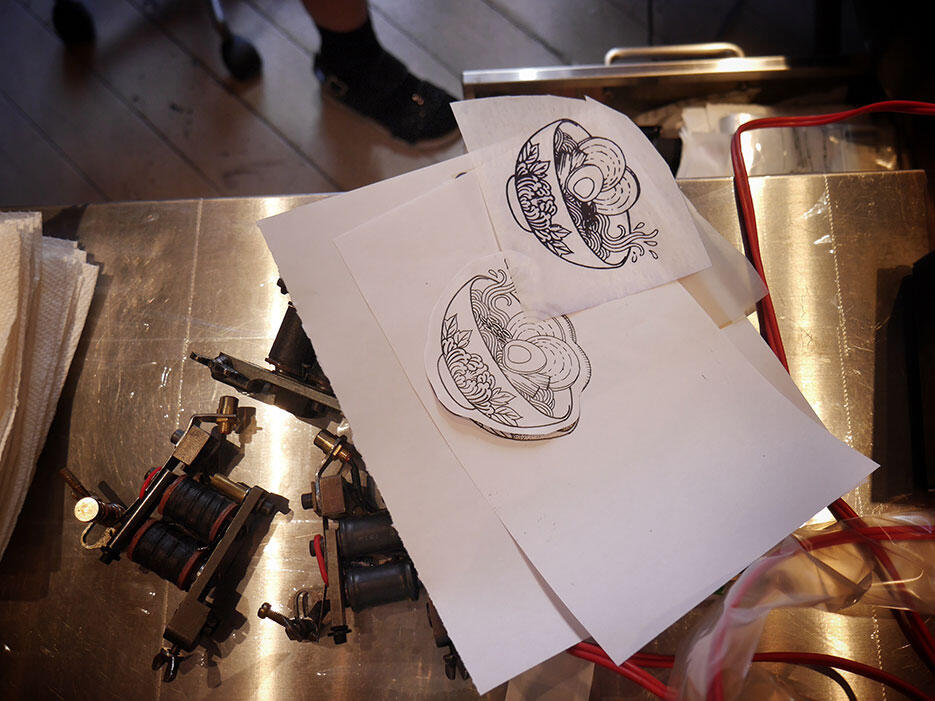 The design is of Jun's personal ramen recipe.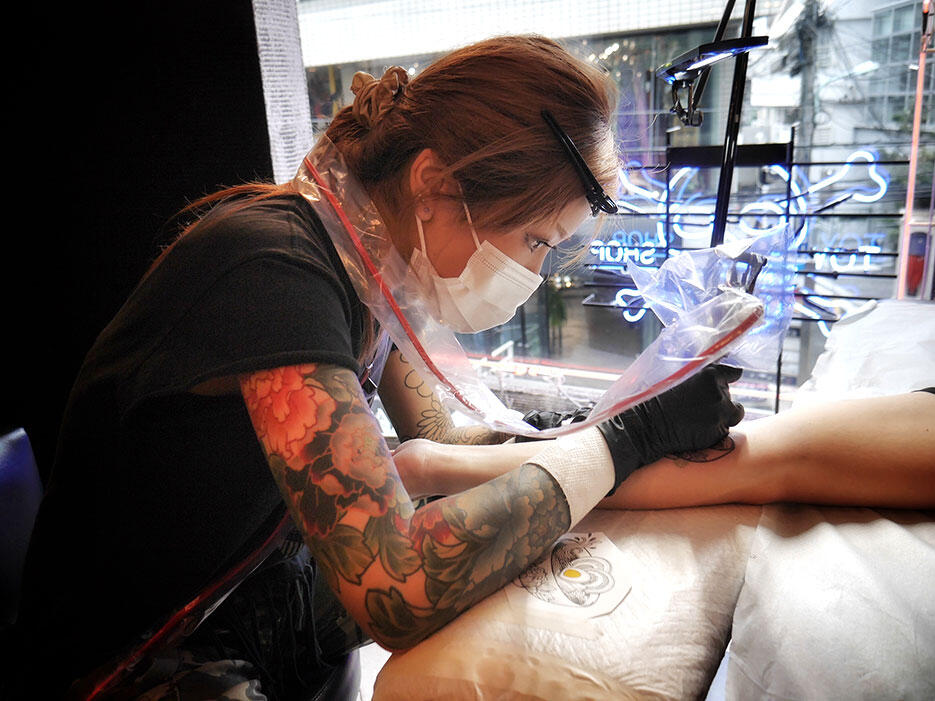 Our tattoo artist was Azusa, a sweet obliging Japanese girl. I much prefer female tattoo artists as i find their work finer and their process gentler.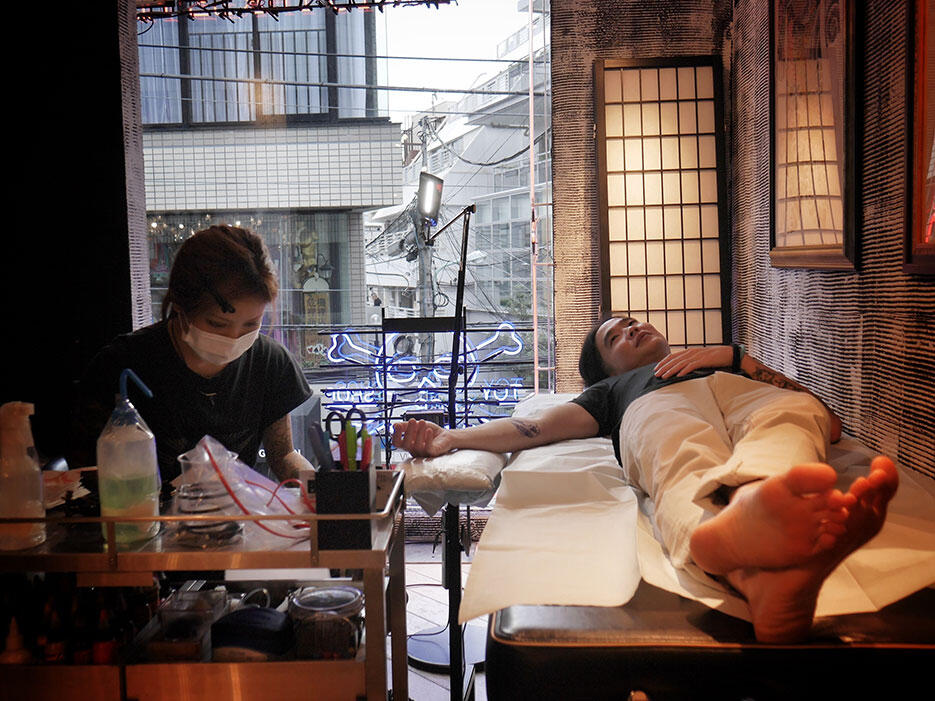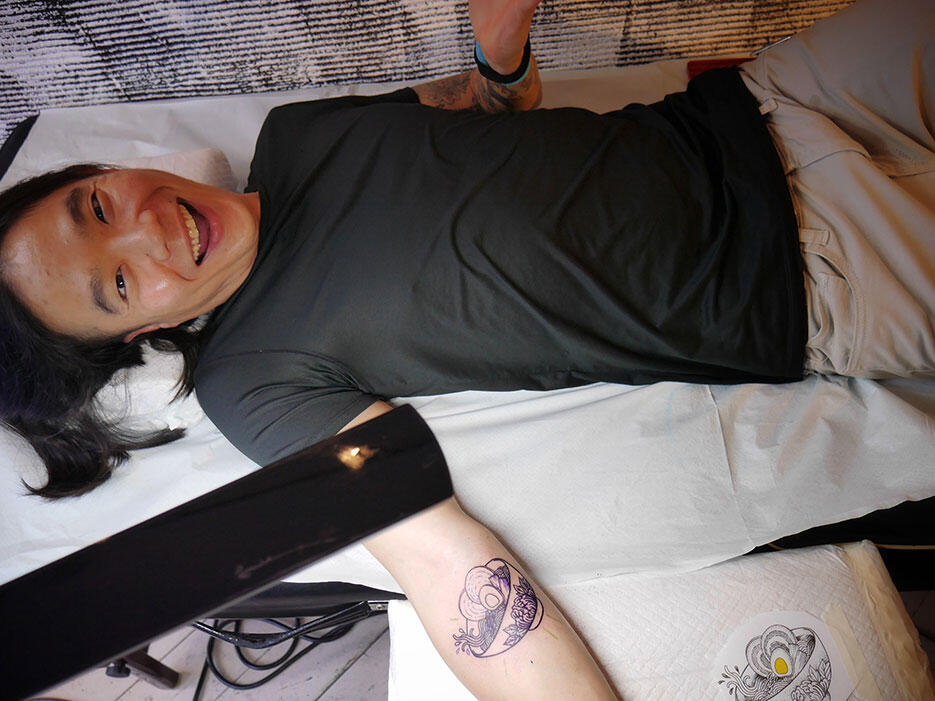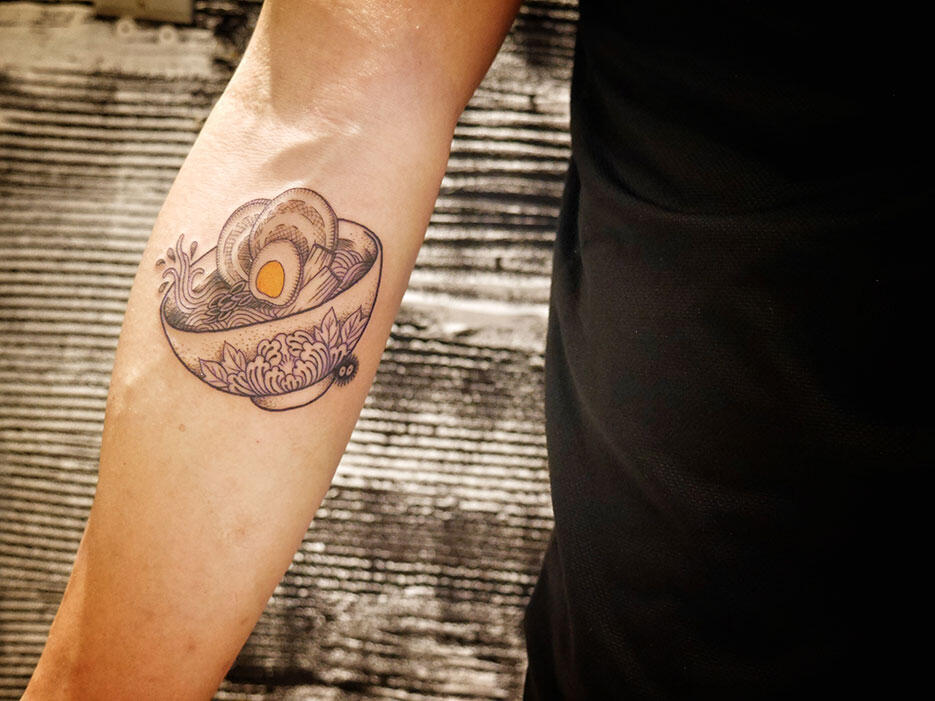 Jun wanted to add the susuwatari character from Studio Ghibli which i thought was a super cute touch.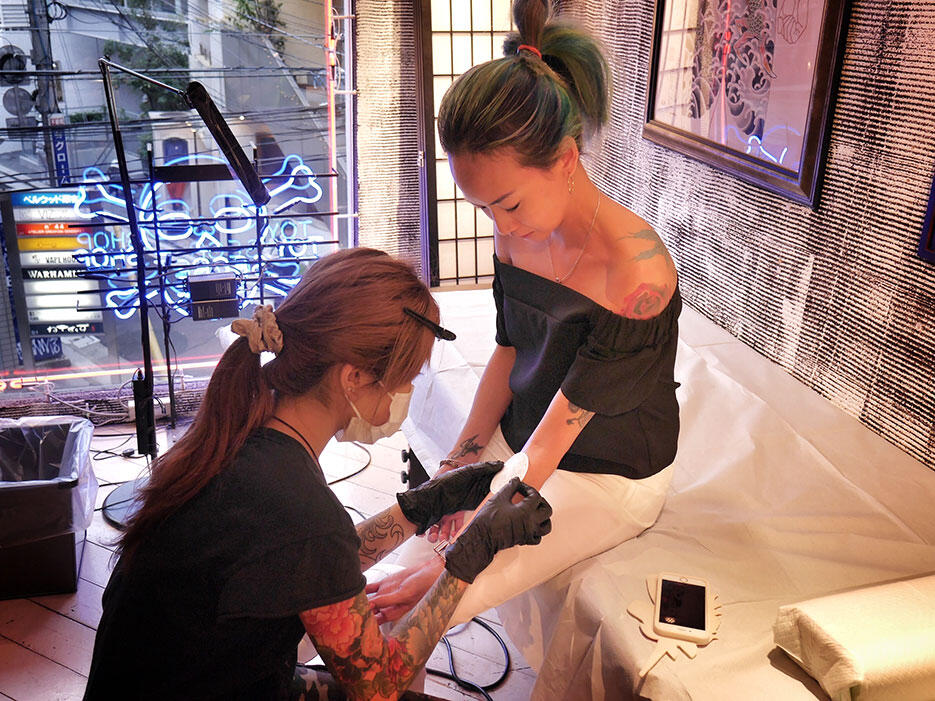 My turn!
I initially wanted to get one of the artwork's true colour, but when Azusa asked whether she could do it 'sky blue'- for some impulsive reason i answered, "Sure," reacting from previous experience that you just trust the artist you chose and let them do what you paid them to do, which is what they do best!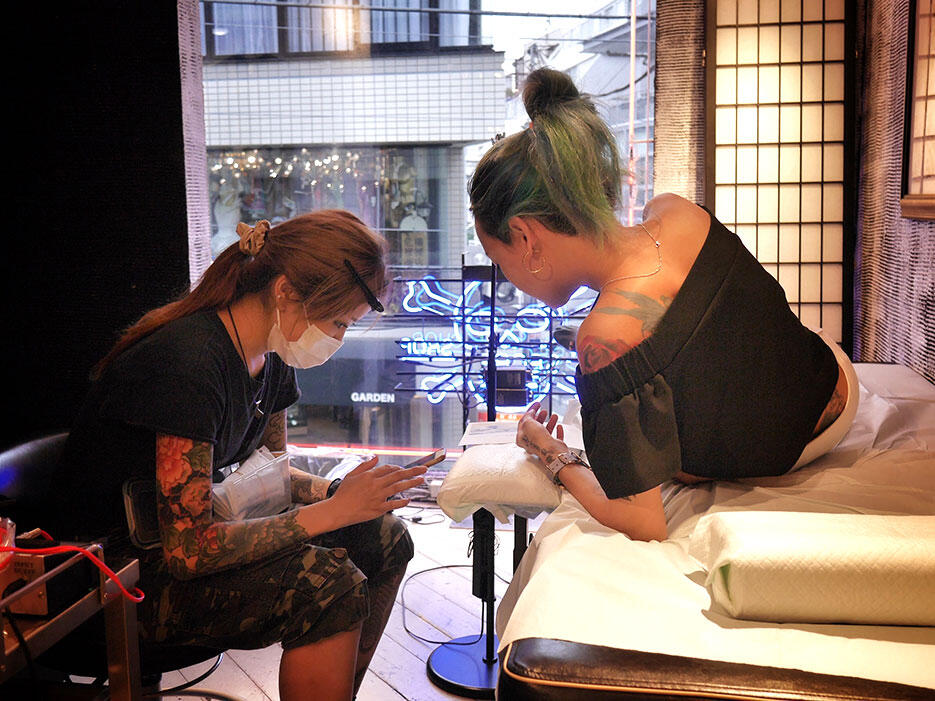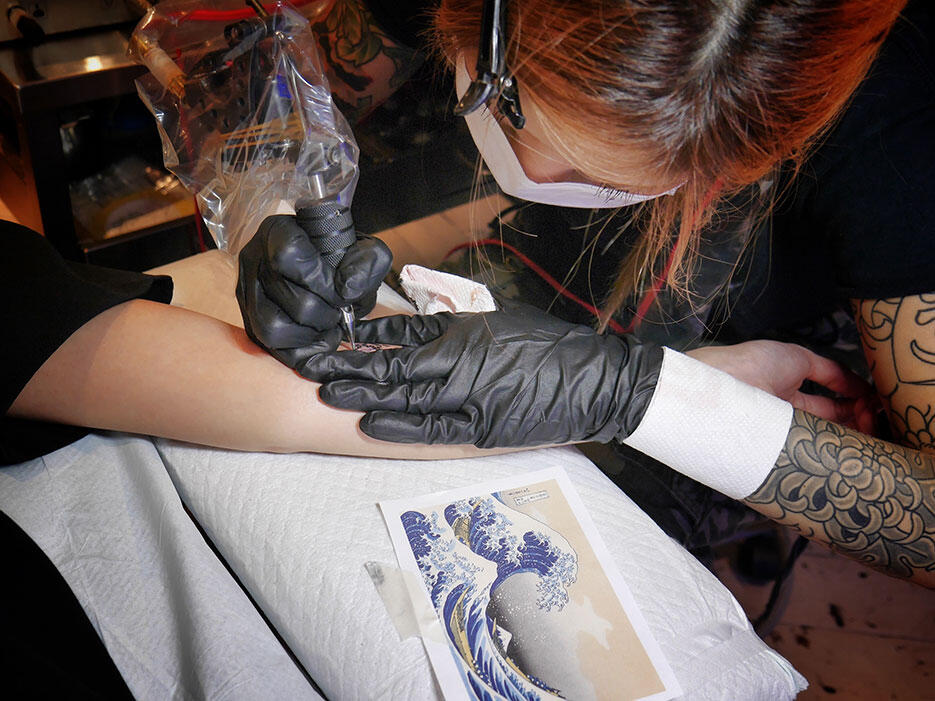 I wanted to get this the wave because:
1) I'm in Japan, i'm really drawn to this picture, and its absolutely an iconic Japanese image
2) This giant silent unassuming wave about to throw its surroundings into chaos was exactly how i felt at that moment. Beautifully destructive. Turmoil! Crash!
3) I have this thing with the ocean. They frequent my dreams where i'm swimming in deep waters like a mermaid, breathing underwater as if i'm on land, and interacting with objects and beings in it. I can swim incredibly fast and effortlessly, and even shoot straight up towards the air, right out like a rocket… and then it turns into a flying dream.
4) I'm obsessed with swimming in deep waters. I dream about it. I live for it. I love jumping off boats into the sea to swim with vast space beneath me. Deep and unknowing.
5) I just wanted to get a tattoo la ok. And Jun getting one too was all i needed.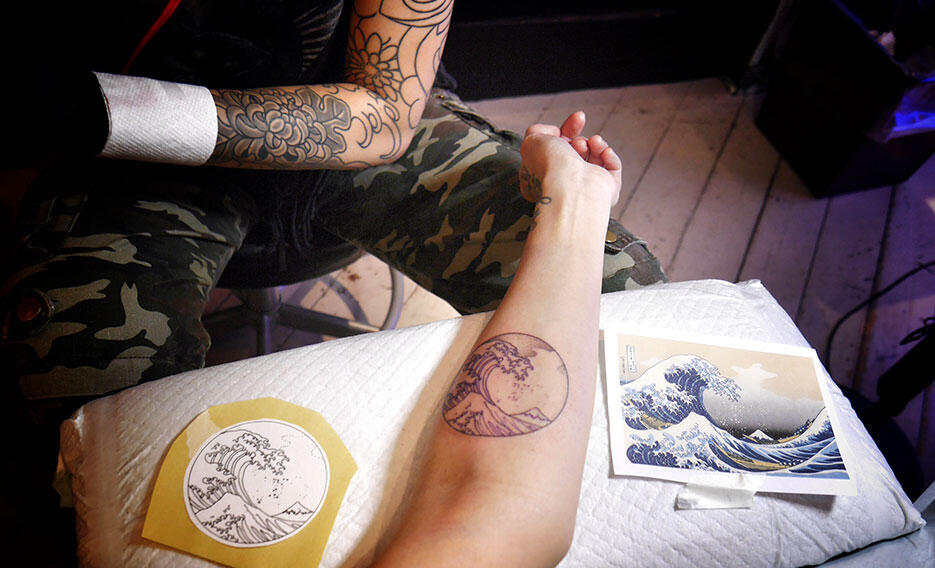 I liked the concept of getting it in a circle to encapsulate its entirety, yet represent it in one of my favourite shapes – a circle. It reminded me of the hoop. And earth. The circle is a powerful shape to me.
I chose for it to face me despite the traditional way where tattoos should be facing the people who look at it, so it faces outwards/downwards. I strongly disagree. After getting tattoos that faced me upside down, i swore i wouldn't get tattoos to accommodate other people or the 'way it's supposed to be done'. Why? It's my skin, and hell, i'm the one who's gonna be seeing it most of all- it should FACE ME.
Jun and Azusa suggested it face sideways but i was stubborn.
"No. I thought about it." (took me 3 seconds) "I want it to face me. I'm going to be the one looking at it, stop convincing me."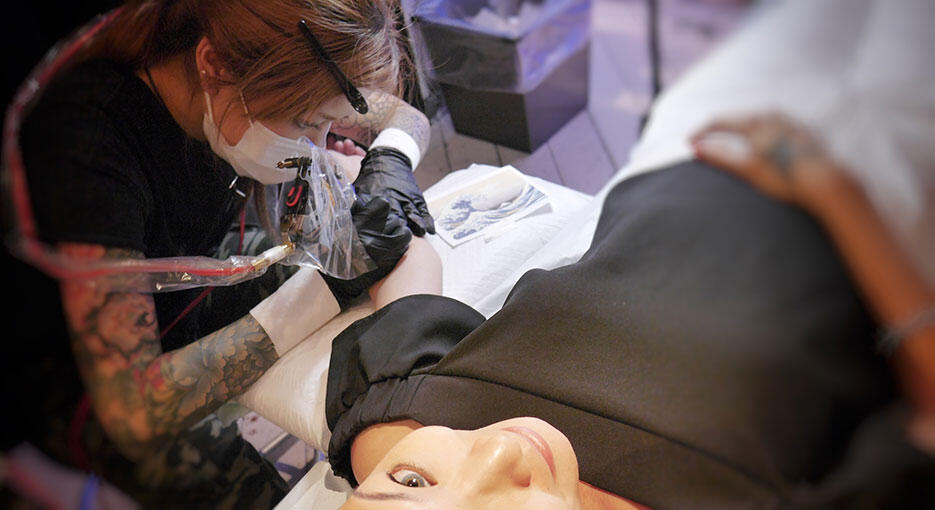 I expressed to Jun that for the first time getting tattoos, i 100% revelled in the process.
My typical thought process while getting one would be = yay, ow, i love this, this is great, ow, ow, why am i doing this again, ok this isn't so bad, owwwwww, ok i'm good!.. owww
This time, i didn't feel any pain.
Instead, i focused IN on the pain (if you've got tattoos, you know the sense i'm trying to put across).
As Azusa tattooed me, i wholly enjoyed and almost, celebrated the pain. It didn't even feel painful to me because i think, a part of me somewhere is in pain, and by experiencing a physical pain, it's released in a method therefore releasing me of pent up pain that is difficult for me to release elsewhere. Sounds masochistic. For every dot she made, i paid full attention to it happening and somehow, floated beyond the pain.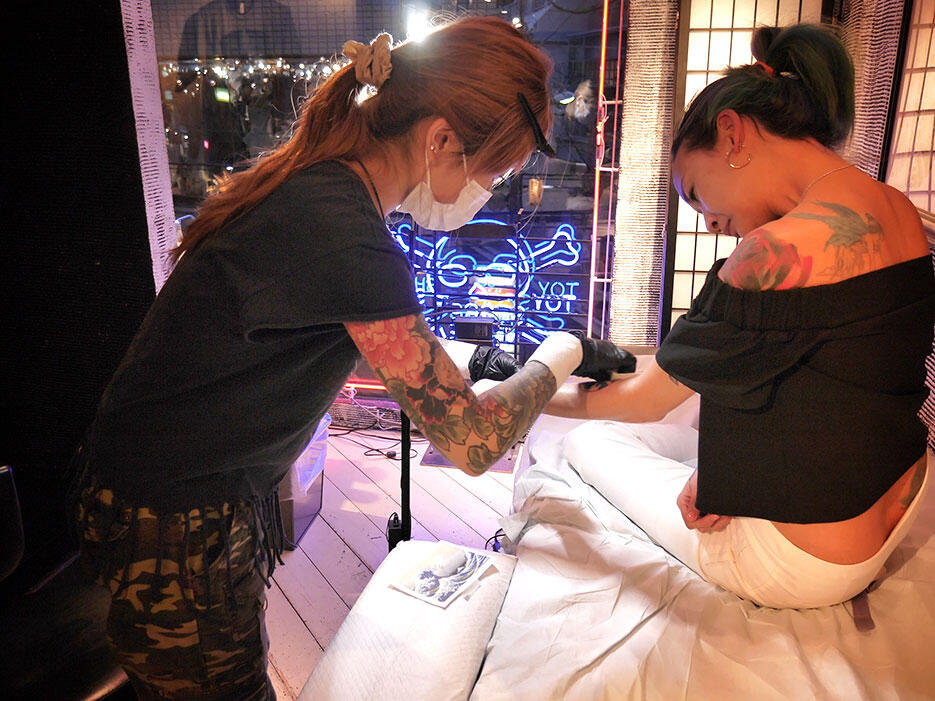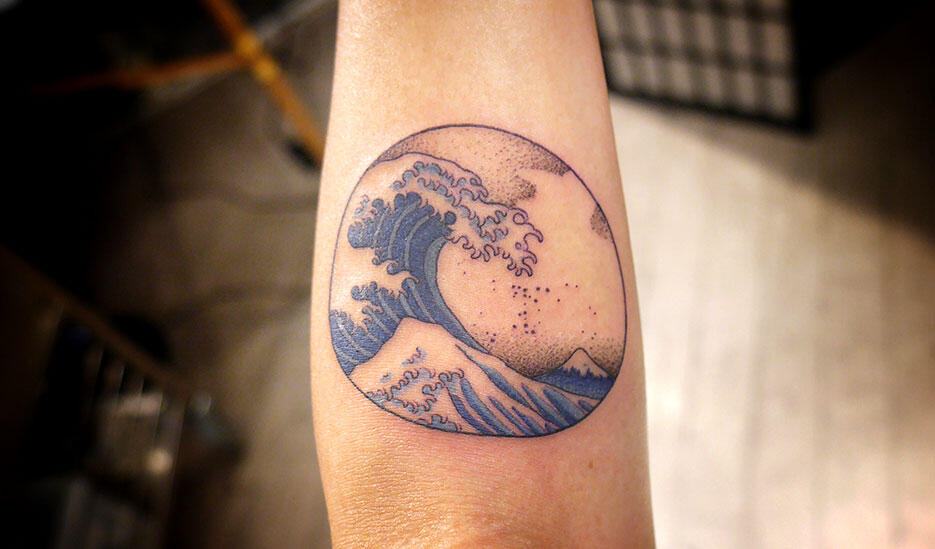 I didn't take a proper pic of it being a perfect circle cos my arm was bent.
Azusa did a great job calculating it in such a way that it showed a perfect circle at the majority of my arm's placements. If i lengthen my arm absolutely straight or bend my elbow extensively it becomes an oblong. Good on her! I didn't think of it then.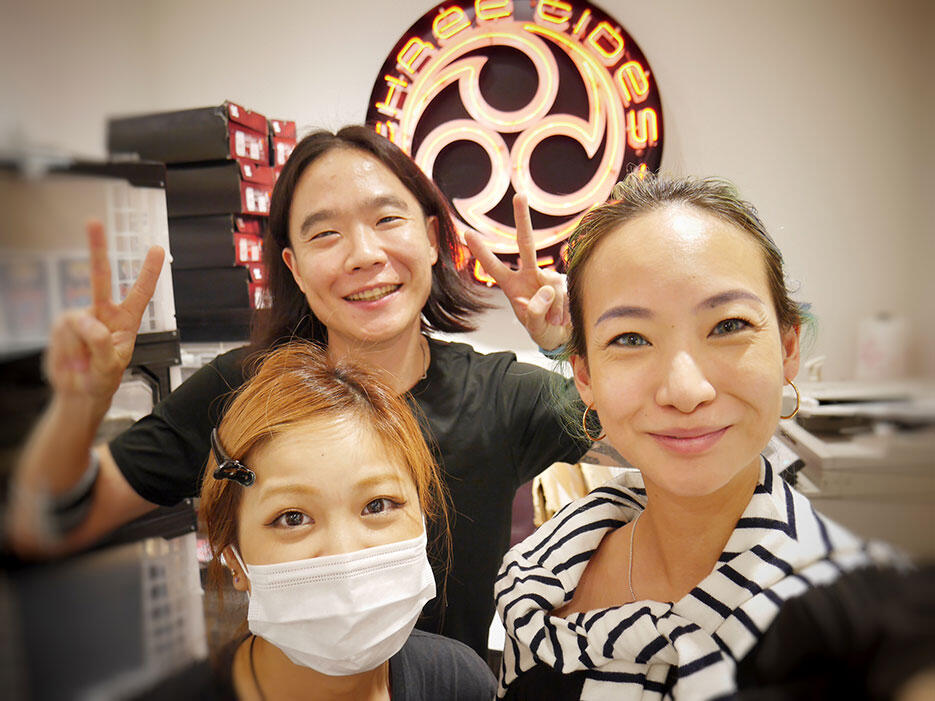 Arigatou gozaimasu!