When i went to Sydney earlier this year for my cousin's wedding, i managed to squeeze in a meeting with Vince, the founder of Skinsaikel, whom i had not met before. He had reached out to me via email a few weeks prior and wanted to discuss the possibility of KBF doing the PR for Skinsaikel in Malaysia. I couldn't help thinking how kismet it was that i would be in Sydney (where he's based) and after a coffee meet up and a dozen emails later – we took on the project to seed their products that would be making its debut here.
I was really excited cos it's a skincare line that is 100% vegan-friendly, cruelty-free, and free of parabens, sulphates, SLS, silicone, and artificial colour & fragrance.
Over the past year, i've found myself increasingly difficult to work for brands that i'm not passionate about, and have been turning down projects just because they are products or services that i don't believe in / would use… and felt that i was killing my own business because of my damn conscience.
With a brand like Skinsaikel, it's exactly the type of brand i want to be associated with – who's ethical, socially conscious, and want to provide products that will aid rather than harm people.
Founded by two Malaysians based in Sydney, Australia (one of whom is a doctor but they don't wanna mention it on their website as not to misuse her title but heck i'm writing it here); Skinsaikel is an ethical and sustainable eco luxe organic botanical skincare brand that caters to a range of skin types.
Animal lovers will be down for it cos absolutely no animal bi-products are used in any formulations, and of course, no testing on animals. Emphasis is placed on producing effective and cruelty-free skincare using natural botanicals which are harvested sustainably, with plants' vital ingredients and valuable bio-active components that remain intact through the methodical extraction process.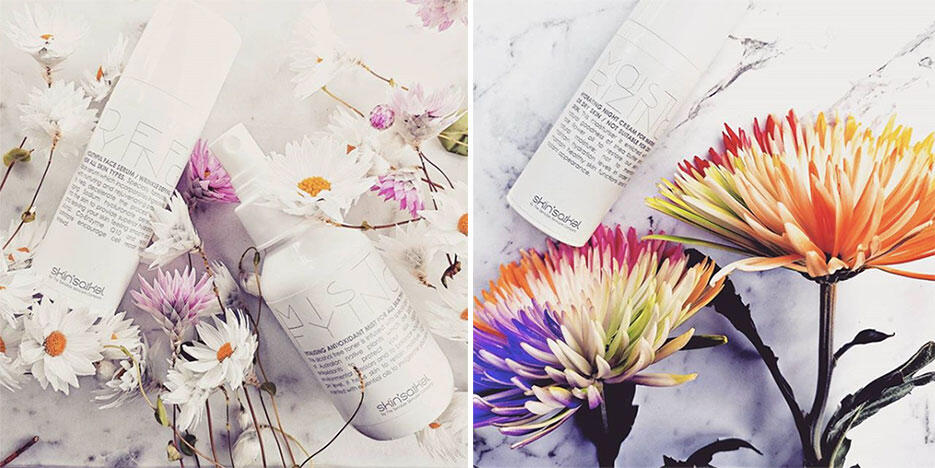 Because it's such a pro-vegan and organic brand, we agreed to seed Skinsaikel to influencers in KL who were into nature, animals, health & fitness, and veganism. And that was exciting for us at KBF cos typically we reach out to KOLs who are into fashion and travel for most of our projects! We also gave away some products to people who weren't typically digital influencers, but fit the brand really well and had an online presence ??
I compiled some of their pix and reviews at the end of this post (didn't put them all cos there are so many!).
But first, here's my review >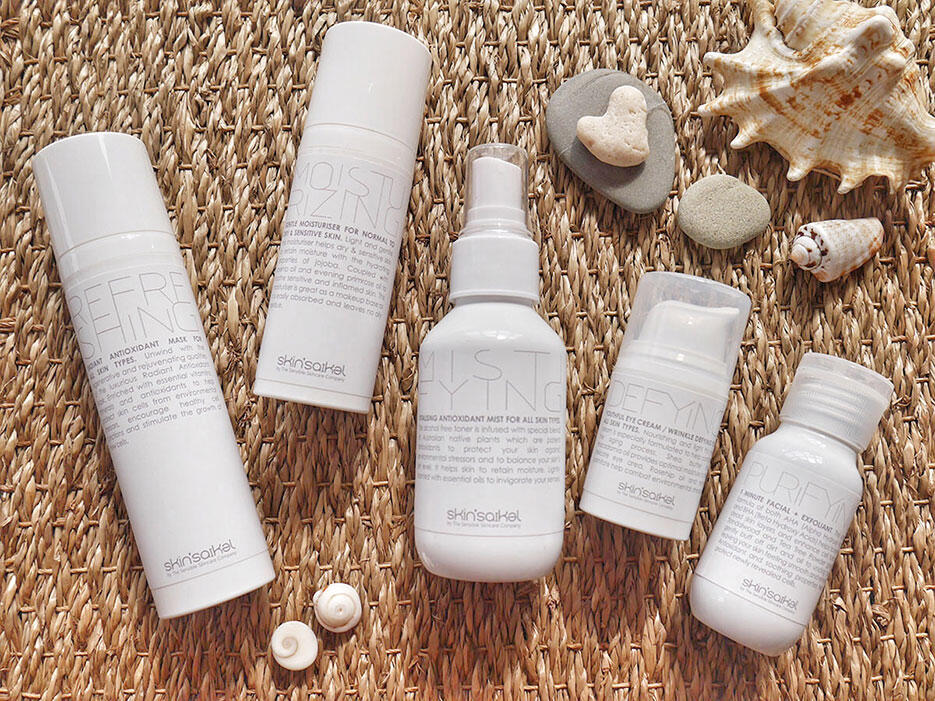 Left-Right:
REFRESHING – Radiant Antioxidant Mask, RM 198
MOISTURIZING – Gentle Moisturiser, RM 168
MISTIFYING – Vitalising Antioxidant Mist, RM 138
DEFYING – Youthful Eye Cream, RM 218
PURIFYING – 1-Minute Facial + Exfoliant, RM 156
* CLEANSING – Gentle Cleanser, RM 148 [not pictured cos i forgot to grab it from the shower ?]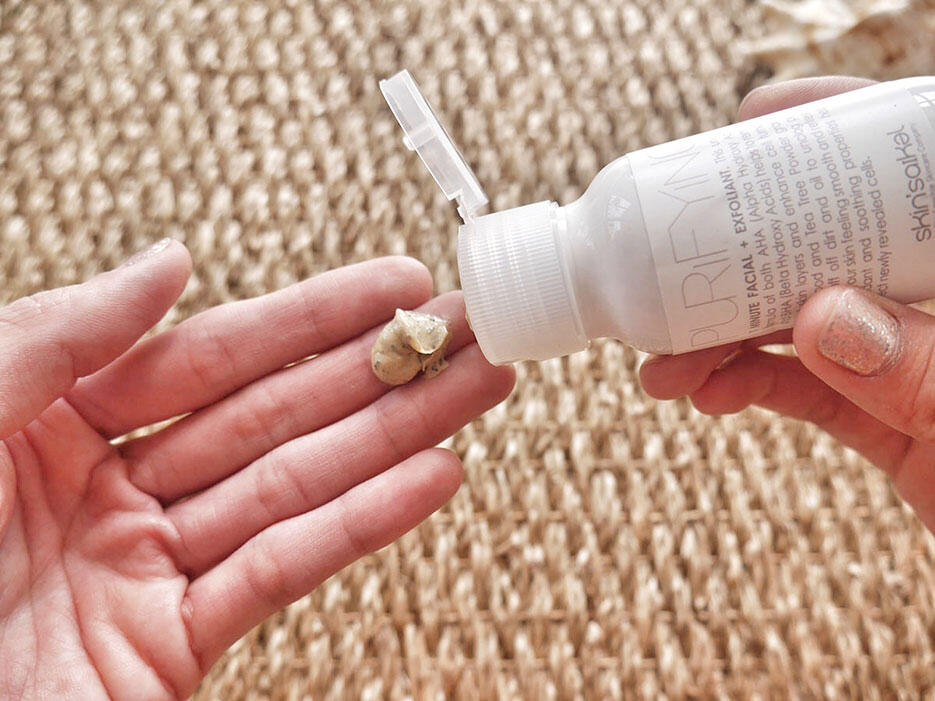 1-Minute Facial + Exfoliant, RM 156
"This unique formula of both AHA (Alpha Hydroxy Acids) and BHA (Beta Hydroxy Acids) helps to remove dead skin layers and enhance cell turnover. Sandalwood and Tea Tree Powder granules gently buff off dirt and oil to unclog pores, leaving your skin feeling smooth and refreshed. Its antioxidant and soothing properties help to protect newly revealed cells."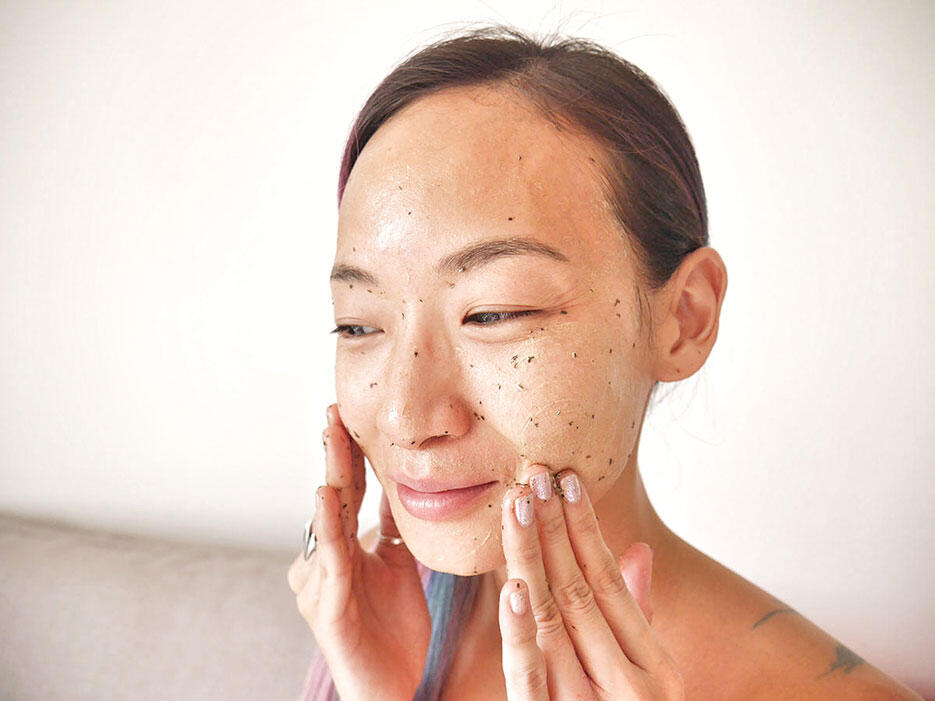 After washing my face (or sometimes, i don't haha. I just apply it while i'm working on my laptop before i jump into the shower), i massage this quickly on my face once a week and leave it for a minute (usually more cos… kiasu). Letting it sit allows the AHA & BHA to exfoliate my skin further.
There is a slight tingling sensation and redness (which is mentioned on the bottle) due to the natural Alpha Hydroxy Acids (AHA), but it goes away after i rinse it off with lukewarm water followed by cool water. And tada, softer skin right after!
For someone who doesn't prioritize time for facials in a beauty salon, this makes me feel that at least i'm giving my face a bit of love.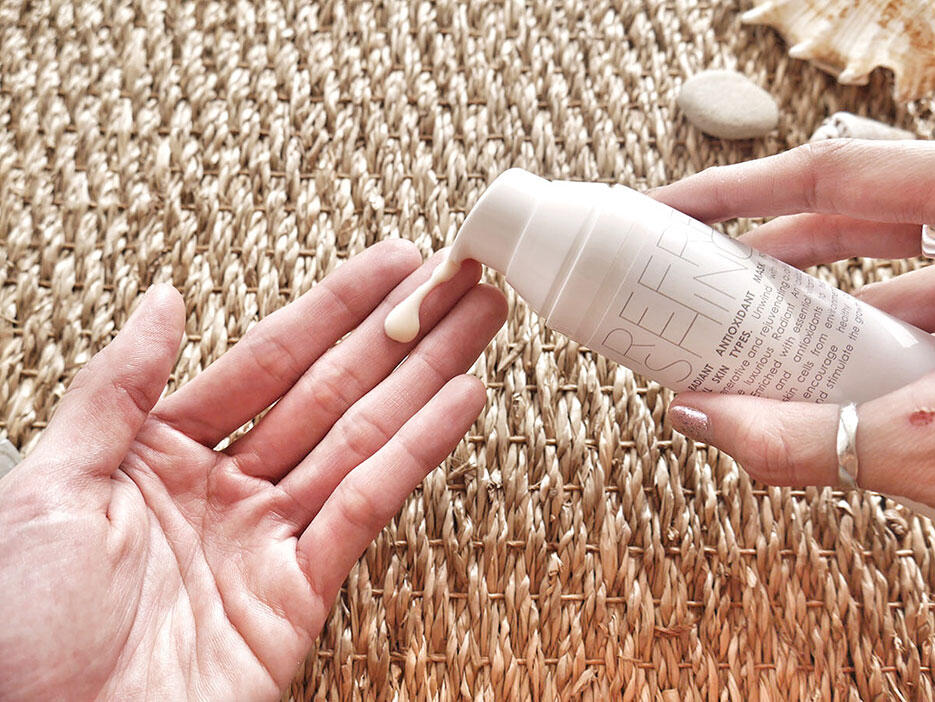 Radiant Antioxidant Mask, RM 198
"Enriched with essential vitamins, minerals and antioxidants to help protect skin cells from environmental stressors, encourage healthy cell functions and stimulate growth of new cells."
After exfoliating, i apply a thin layer of this unto my face and biarkan for 15 minutes before rinsing or wiping off with a damp facecloth. Sometimes, it absorbs so quickly into my skin in under 5 minutes that i apply a second layer (cos… kiasu again). Smells great cos it's infused with evening primrose, blueberry and frankincense.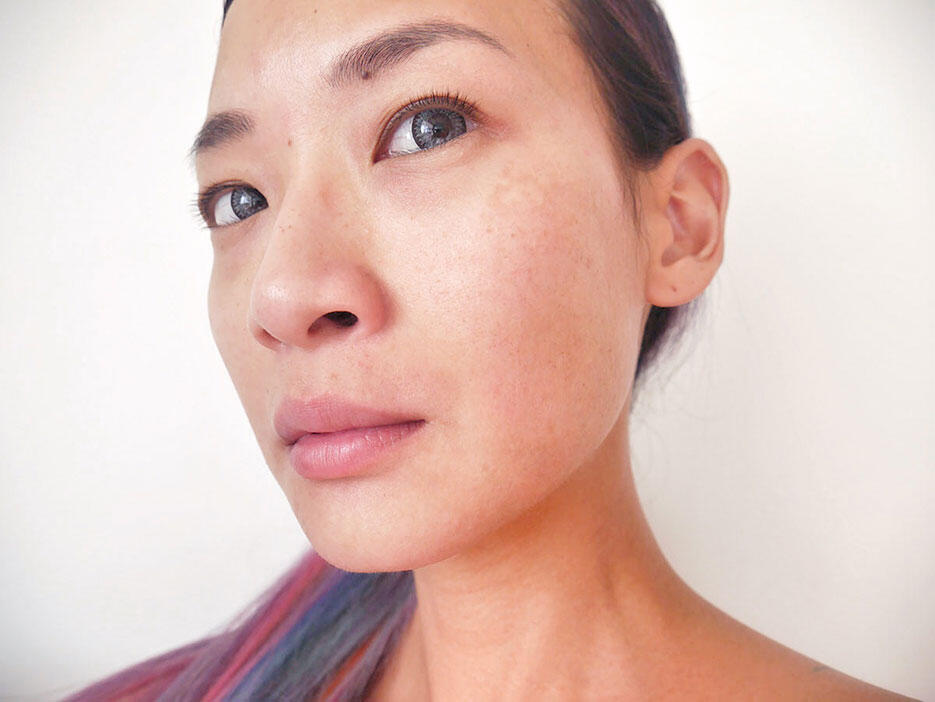 Besides the obvious of doing good for my skin, i adore the smell of all the products… which is all from natural botanicals / essential oils, cos no artificial fragrance remember?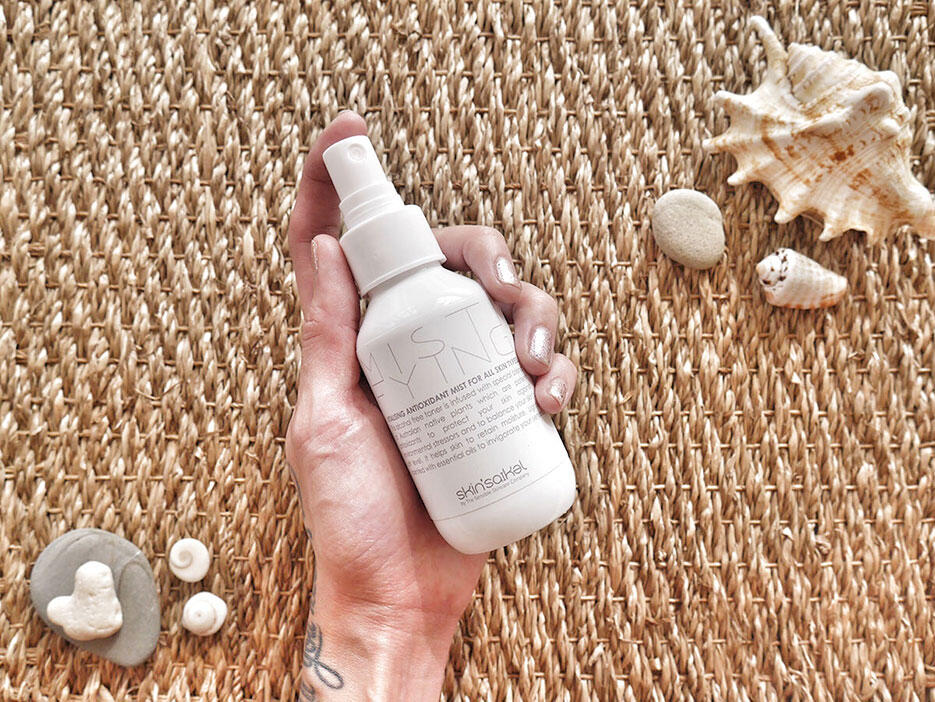 Vitalising Antioxidant Mist, RM 138
"This alcohol free toner is infused with special blend of Australian native plants which are potent antioxidants to protect your skin against environmental stressors and to balance your skin's pH level. It helps skin to retain moisture. Lightly scented with essential oils to invigorate your senses."
I find that i use this more when i shift it to the living area, to spritz randomly when it's hot in the afternoon to feel more refreshed. Even put it in the fridge sometimes so it gets extra cold ❄️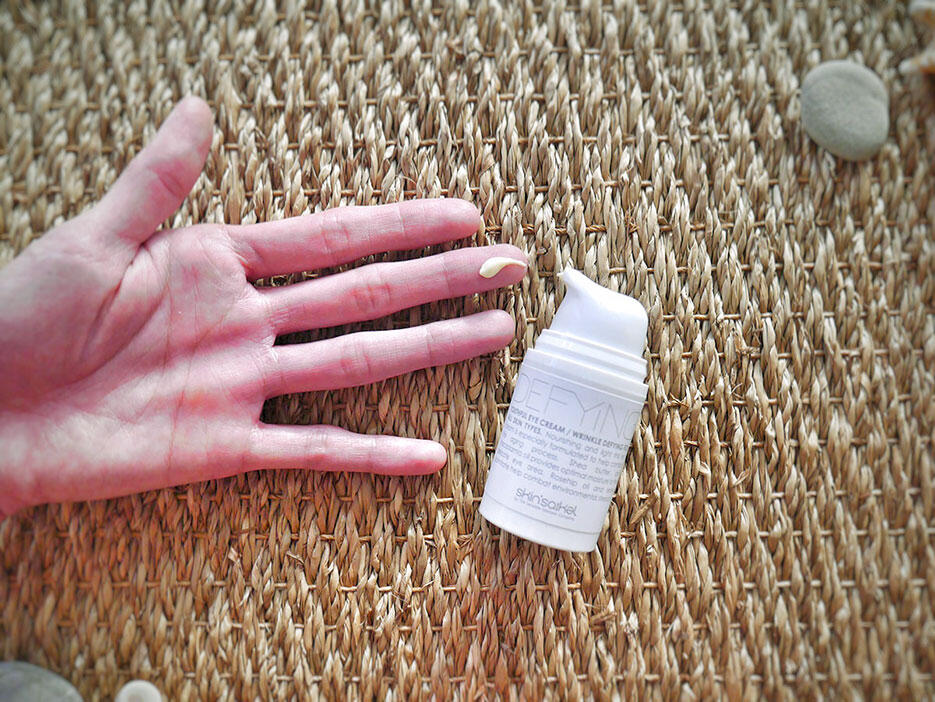 Youthful Eye Cream, RM 218
Antioxidant intense hydration
Smooth & ease fine lines
Encourages skin cell regeneration
"Especially formulated to help minimise the impact of aging, this nourishing eye cream is Co-Enzyme Q10 + chamomile infused. Shea butter and macadamia oil provide optimal moisture to the delicate eye area, while rosehip oil and retinyl palmitate help combat environmental stressors."
I can't say i'm very disciplined at applying this every day cos it's an extra step (along with moisturizer and sunblock, i don't even erm use toner anymore :p) so i usually apply it at night or on the weekends. I like how tiny the bottle is so sometimes i bring it along as a stand-in for moisturizer for a short trip ?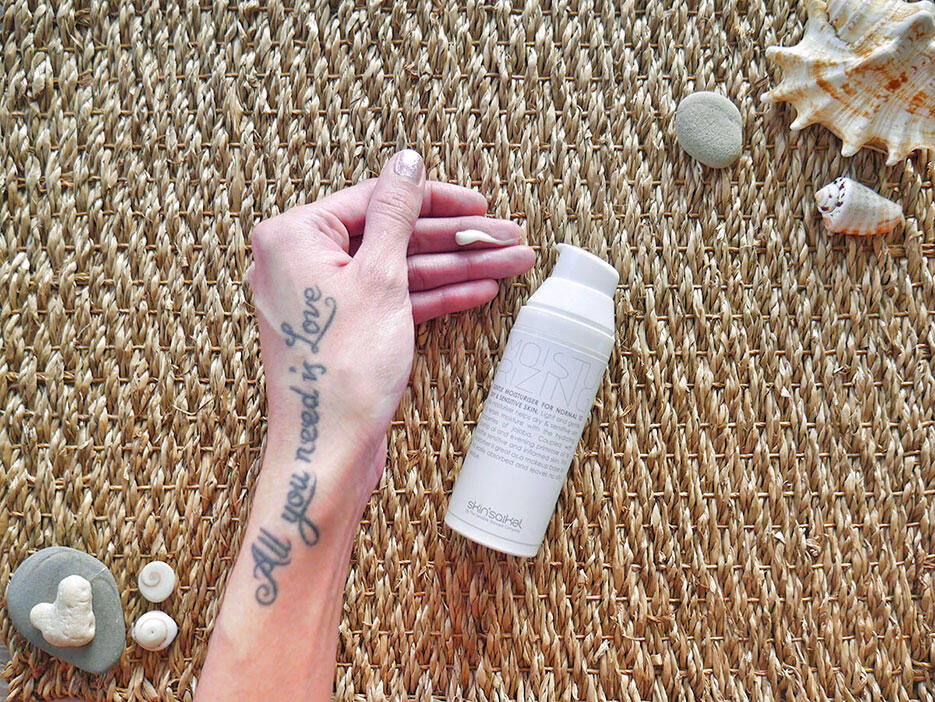 Gentle Moisturiser, RM 168
"Light and gentle, this moisturiser helps dry & sensitive skin to retain moisture with the hydrating properties of jojoba. Coupled with rosehip oil and evening primrose oil to soothe sensitive and inflamed skin. This moisturiser is great as a makeup base as it is easily absorbed and leaves no oily residue."
I used only this for a whole month and the description is very true… it's light and absorbs very quickly so i can get to my make up right after instead of waiting a minute. Some might feel it doesn't seem moisturized 'enough' cos it doesn't feel slick like so many of the moisturizers we've been conditioned to, but that's cos those moisturizers have all these nasty chemicals that do nothing for your skin except pretend that it's being moisturized ?

If i had to pick my favourite 2 products from what i've tried so far, i'd go with the 1-Minute Facial + Exfoliant and Gentle Cleanser. Moisturizer would come in 3rd. Tho i'm keen to try the serum that someone wrote nice things about, i'm a huge serum fan!
The cleanser is really something tho, i loveeee using it in the morning cos it smells so freaking awesome and makes me feel like my day is kicking off right: "Enriched with natural lavender oil, jojoba oil, rosehip oil to promote rejuvenation, protect the skin from environmental stressors and replenish our skins natural oils."
I'm not the only one obsessed with its scent. Nita got one too, and when her luggage bag got stolen, she and Rahul came to have dinner with me and chat about mentally releasing material possessions. Suddenly, she was like, "Oh my god. I hope i didn't leave the Skinsaikel cleanser in the bag…" Then Rahul was all kancheong (cos he loves the cleanser too), "Did you!? Is it on the bathroom counter?!" And i sat there laughing at how ridiculous it was that of all the things that they were robbed of, they were panicking over a face wash. ?
You can't make stuff like that up.
+ + + + + +
We got many women to review Skinsaikel (like Jojo Struys, Juanita Ramayah, Alicia Tan, Dr. Jezamine Lim), many more i'm not listing, many of whom we knew personally, and many we've not met in person (yet)!
None of them were paid for this, and we approached them to use the products in exchange for an honest review: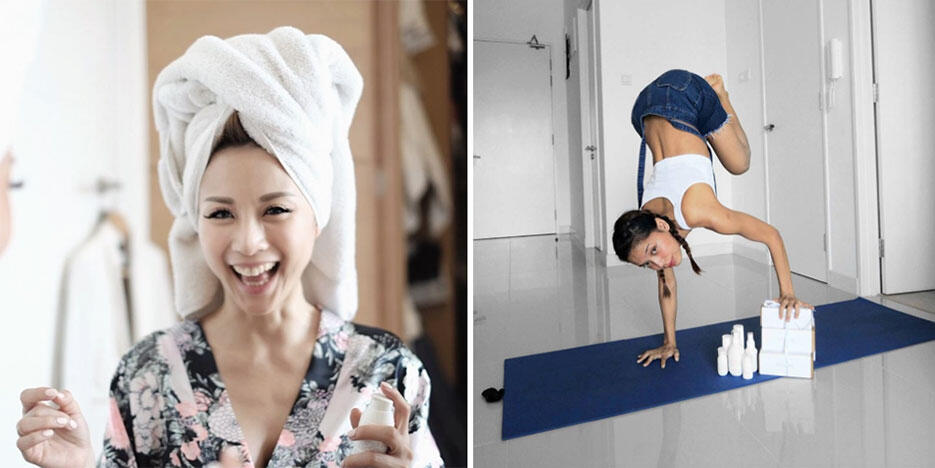 "I like my products like I like my people: Nontoxic.? … Got roasted by the heat & burnt by the sun, but discovered an instant remedy with @myskinsaikel's Organic Antioxidant Mask (super impressed & highly recommended)."
– Hannah Tan
"I've used it for a week and I am very happy with the results. My skin is sensitive and allergic to most products but with @myskinsaikel, I was very pleased with how it made my skin feel and look."
– Yoshi Anne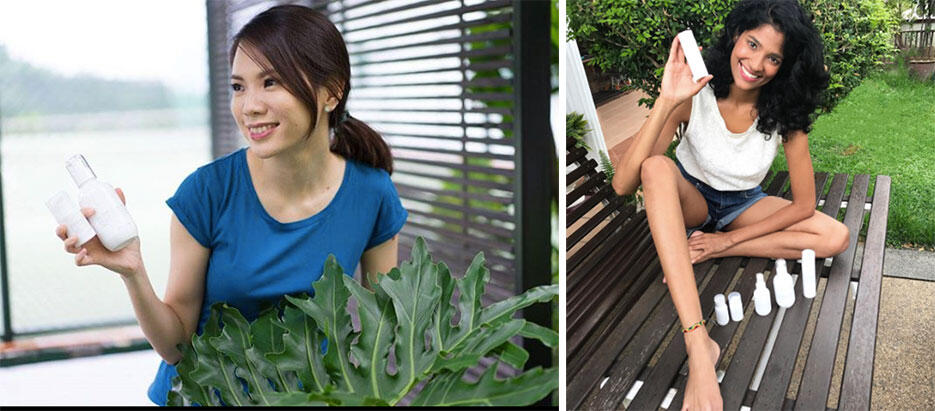 "The youthful eye cream is not sticky, and absorbs into the skin easily while the cleanser was light and didn't cause my sensitive skin to turn red after washing. The best part? It's cruelty-free and vegan friendly."
– Choo Mei Sze
"My favourite-the Gentle Moisturizer for Normal to Dry Skin. At first I found it going dry unto my skin upon application; I then realised it sinks right in, leaving my skin feeling soft and supple instantly. Make up smooths on pretty easy too!"
– Anuja Ananthan

"For the last few years I've made the effort to switch to #crueltyfree #vegan #sustainable products. It's been hard to find something that checked all the boxes and didn't freak my skin out. I got the Balance Cleanser, Moisturiser and Youthful Face Serum that I've been using for a solid month (straight off of an island trip where I 'accidentally' got sunburnt). No lie, I'm feeling it so far. It smells amazing – everything is infused with essential oils like lemon myrtle, jojoba, lavender, rose geranium. The moisturiser and serum is super light and my skin feels matte for the most part. No breakouts. Honestly, the sheer fact that it's kept my oily skin under control is a feat in itself. Plus everyone's been commenting on how great and "glowy" my skin looks so there's that too."
– Didi Ramlan
"Happy to be one of the first in the country to try out Australia's ethical and sustainable eco luxe organic botanical (that's the most elaborated brand concept I've ever come across haha.) skin care range by @myskinsaikel"
– Ringo Tan aka Cheeserland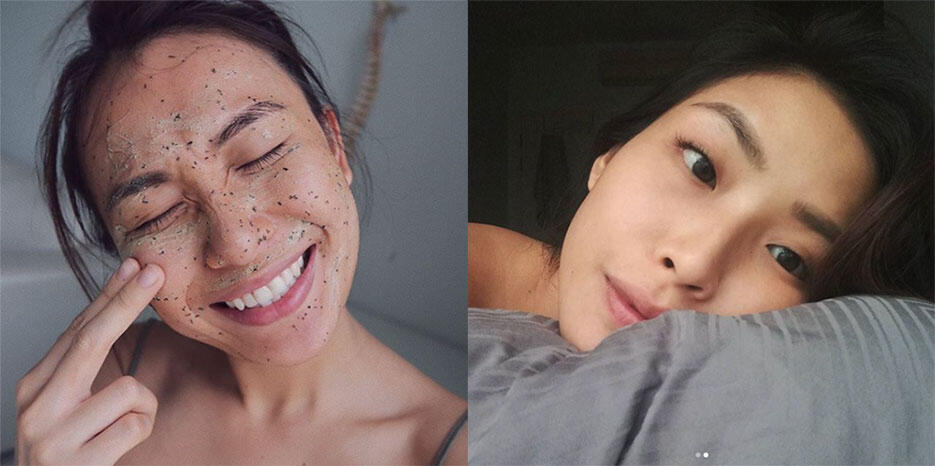 "Skincare has always been my #1 priority & I am extremely picky with what I apply on my face ? It's been 2 weeks since I started using @myskinsaikel & my favourite product out of the series is definitely the 1 MINUTE FACIAL + EXFOLIANT ?"
– Maggy Wang
"Fam, you know I won't do this if I didn't find myself in a bind between trying to stretch a product, and wanting to slather myself in all its youthful goodness. @myskinsaikel has got it down with its products for dry skin, mine drinks heavy-duty moisturizers in a blink. Eco-friendly, sustainable, does not test on animals makes for guilt-free beauty. The Vitalising Antioxidant Face Mist is the kind of glorious you legit wish for when blowing out the candles on your bday ?. 10/10 will repurchase. Trust."
– Sandra Woo
"I'm not usually drawn to gentle cleansers, because I rarely feel a lot cleaner after, with @myskinsaikel 's gentle cleanser your skin is gets literally squeaky clean… Minimal changes in everyday rituals have the largest impact on long term health."
– Yan Ong
"Current love: A month ago, I started using @myskinsaikeland am head over heels in love!
The smell, the texture, and the fact that is paraben-free, sulphate-free, silicone-free and artificial anything-free.
I rarely recommend things unless I 100% believe in them so give it a shot!"
– Bihzhu
"The best beauty product you can have is clear skin and I loved the results after using @skinsaikel … My favorite would be the Purifier and Relaxing Mask."
– Ann Osman
"So, that 1-min facial felt ah-mazing..? i felt sleepy right away massaging it onto my face. no joke ? could it be that it was 4AM when i first tried it? maybe. but it definitely stood up to its name! ? there was a slight tingling sensation (but nothing uncomfortable) due to the AHA & BHA the first time but went away soon after. and on the other tries, it never happened again? it's soothing and i really feel my face being cleaned everytime ?✨"
– Diorene @durianzavocados
"Let me take a minute…I seriously need to share this with my Insta fam. Lately my skin hasn't been its best and I've been stressing heaps. I've tried mixing up my skin care routine but didn't manage to find anything that did what it said it would! UNTIL…thank the lord i found @myskinsaikel ❤️ I've been using their youthful face serum for over two weeks now and let me tell you…IT WORKS WONDERS. Finally a product that actually does what it says it would! I use this serum every night and wake up with the most dewy skin. So happy I'm finally seeing improvements in my skin."
– Nelisa Nezam
+ + + + +
I'm giving away 2x RM 250 Digital Gift Certs from Skinsaikel *on this IG post*
Visit skinsaikel.com for more info or to purchase online.
IG: @myskinsaikel
#myskinsaikel
#botanicallyrooted