"I felt a shift with Chinese New Year this year… did you feel it?"
"I did! Like something changed…"
"Me too, i felt it MORE than when New Year in January went by. I feel an excitement about the new year! All these things I'm gonna change and get done!"
"We're so Chinese man…"
"I will not let my race down!!!"
+ + + +
A barrage of photos from all my CNY celebrations this year, thank you to Jaeger-LeCoultre for always including me in your momentous occasions <3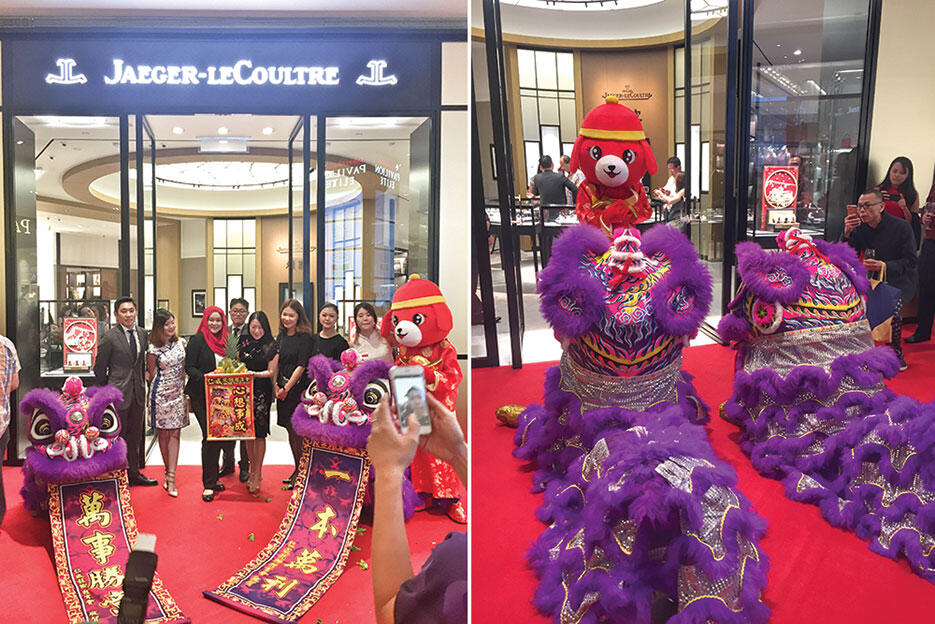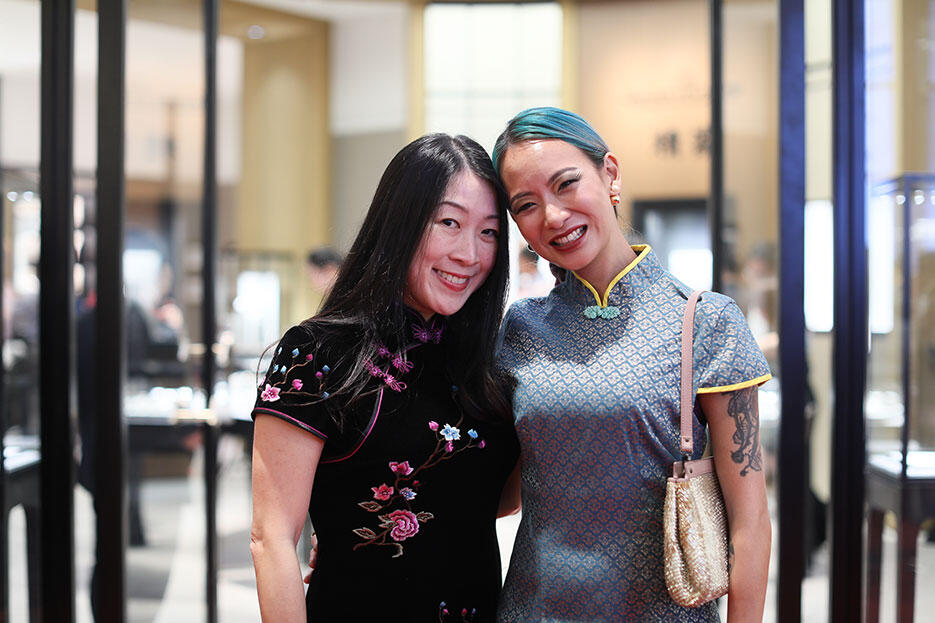 Reena & i used to party like crazy. Now less party, but still crazy (deep inside, gotta maintain cos y'know, we're adults now).
My make up by Dior, earrings from Thomas Sabo, cheongsam from Melinda Looi.

With Jason and Phin. It was my first time connecting with Jason and we spoke for HOURS about our learnings in the past few years. I was taken aback that he's the first breatharian i've met in Malaysia. Or aiming to be a breatharian anyway. I can't imagine what a long journey that must be…
I, on the other hand, have a skewed reality by convincing myself that i can live off wine and air.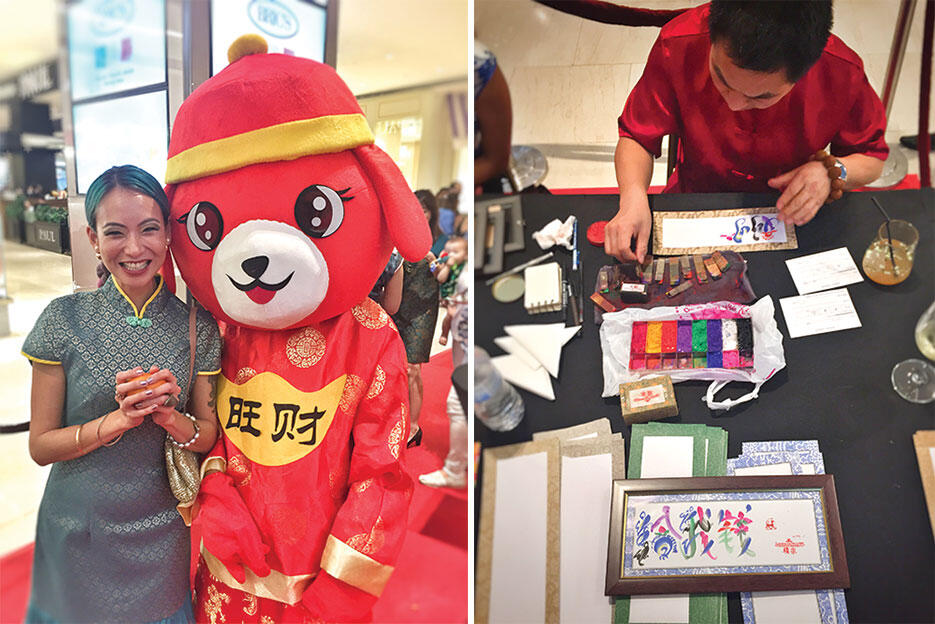 I wanted to take this dog home!
JLC had a Chinese calligrapher at the event to write whatever words we wished. Guests (mostly) wrote down their names on the slip of paper provided for our calligraphy request. Me being me, pondered on a message that would make most sense in my home.
My name?
But i know my own name, i don't need a sign to tell me that…
I thought about something unconventional, or rather, something that *i'd* like to see + a subliminal message to those who saw it in my home
In the end, a brilliant idea came to mind (my mind anyway)
I thought about the friends who would come to my space to gamble, and wrote, "Give me money"
And my sign reads: Pei ngor chin
= Give me money!
I love it.
Give me moneyyyy!
+ + + + +
A few days after that, i went for Remy Martin's CNY lunch at Sofitel.
I almost didn't make it because my car overheated, forcing me to pull over on the side of the road, ignore catcalls from annoying drivers, make swift calls in my tight cheongsam while wiping sweat off, contemplating if i should just cancel getting my ass to this lunch, then deciding that i needed to eat and that they already allocated my spot which would be so rude to disappear from, dropped my car off in TTDI, arrange a Grab to venue, and arrive 1.5 hours later….
It was worth it.
The amount of laughs i got out of that lunch…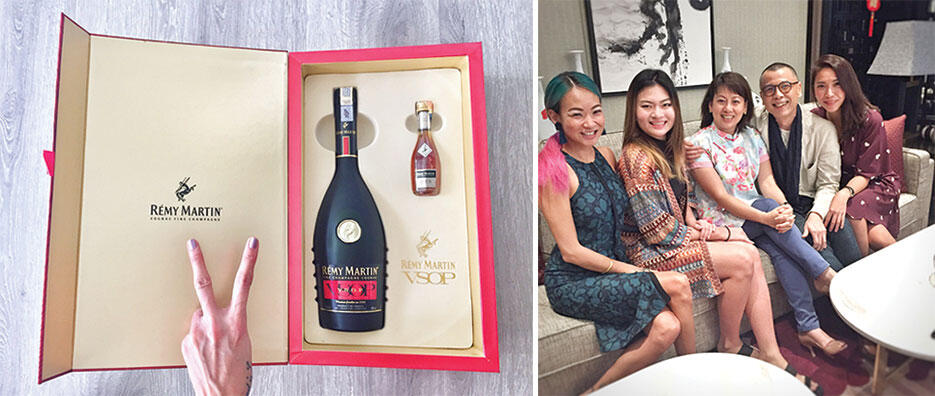 Thank you Wendy and Choi May for hosting us, lunch was brilliant, that gigantic round table that fit all of us is one of my favourite things (i LOVE round tables!) and just what i needed to balance off the earlier day's experience xxx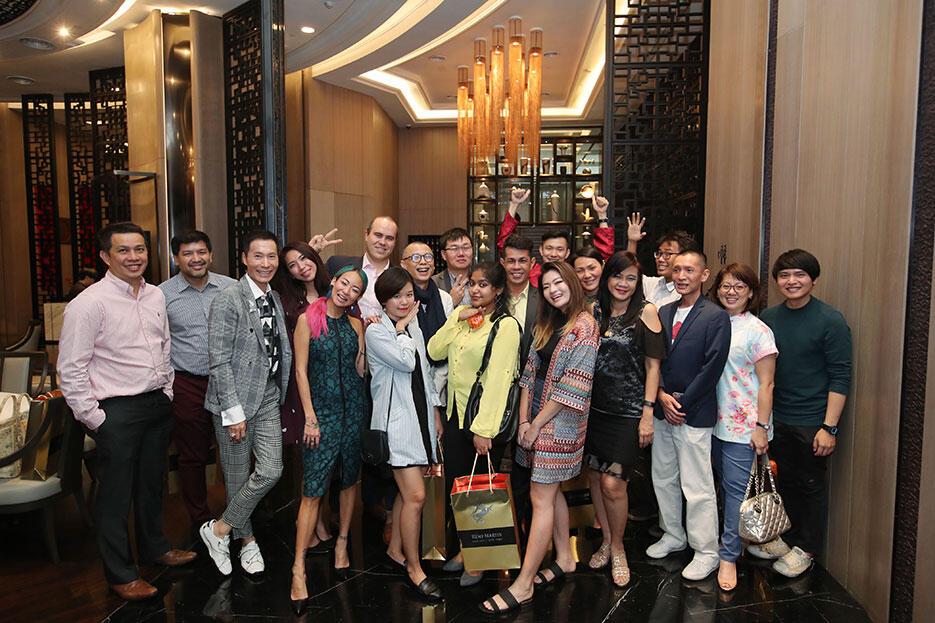 After i left this lunch, i needed to buy some cleaning products (ugh cos it was a 2 hours before i was to supervise some cleaners for Val's apartment and i couldn't well cancel) along with lugging all my baggage with me (since my car broke down and i had my laptop, work bag, other bags, and extra gift bag from Remy Martin).
As i was walking to the supermarket nearby, one of the heavier bags' strings broke and i was like, "Really… this has to happen, right NOW?!" I struggled with 5x bags towards the super, with people around having pity on me and making way, whilst i mustered up thoughts on how lucky i am for having such a great lunch with great people and money i earn which allows me to have a roof over my head and food i want to eat.
Flip the coin. That's what i try to do when the going gets tough in relativity.
Hours later, i had a dinner date with Baby cos it was her birthday! After dinner, we popped by Locker & Loft for their 2nd Anniversary and we bumped into Sweet Ee, our prodigal daughter…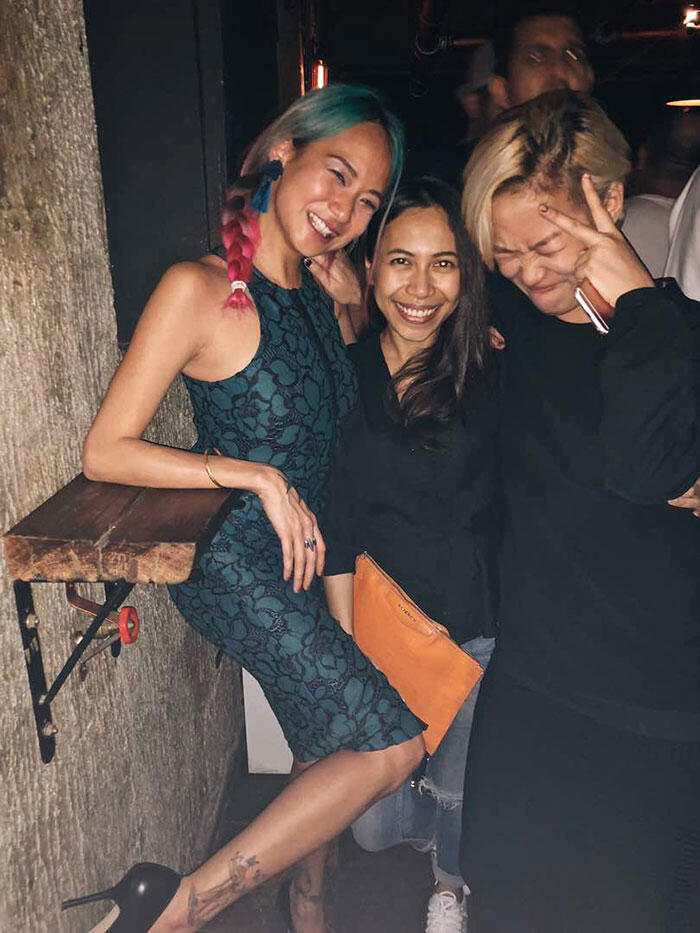 Me, Baby, and Sweet Ee. Credits to Marianne for the pic!
+ + + + +
That weekend, i joined my family for lunch and found myself carrying a pineapple on the sidewalk.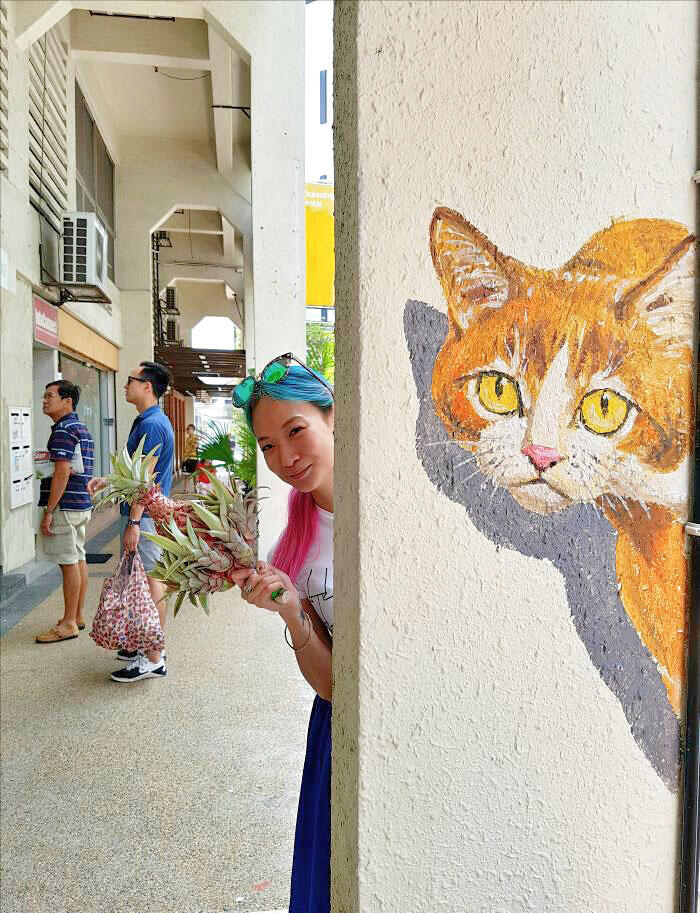 My mother coerced me (effortlessly) into take a picture with a cat painted on the wall, to which i obliged, cos when you don't see your parents very often… you do whatever they ask you to.
Later that day i had yee sang dinner with my girls. There are 5 of us. 2 canceled cos that's what happens when you get older and your friends have their cycle / something more important to give their energy to. It's life. Then there were 3 – Cammy, Steph & i.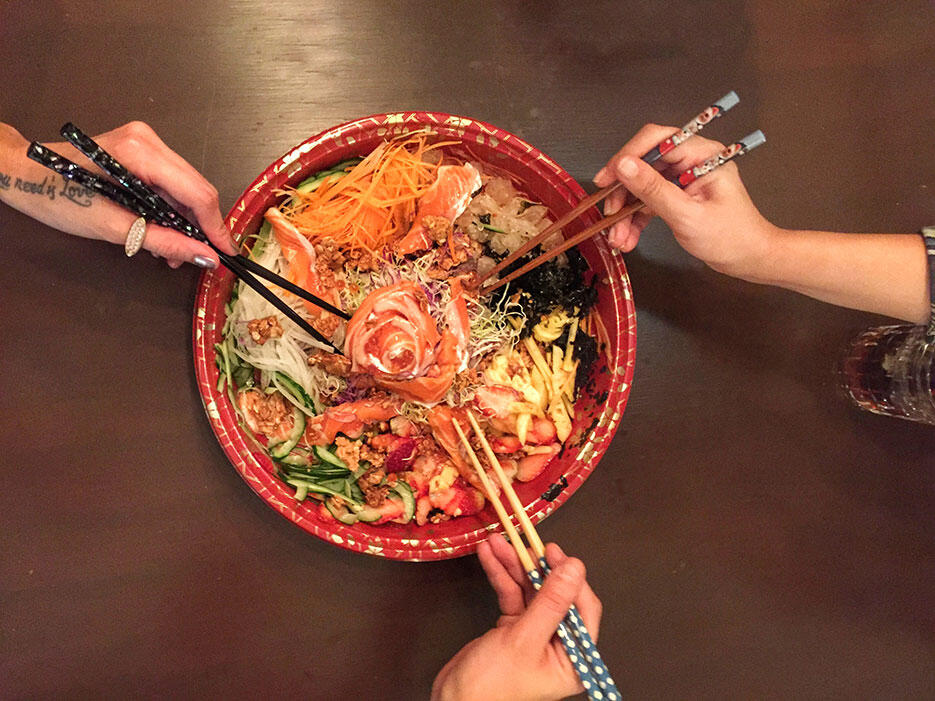 Photo of my CNY flowers from IKEA cos i'd like to remember how vibrant they looked before they died a month later: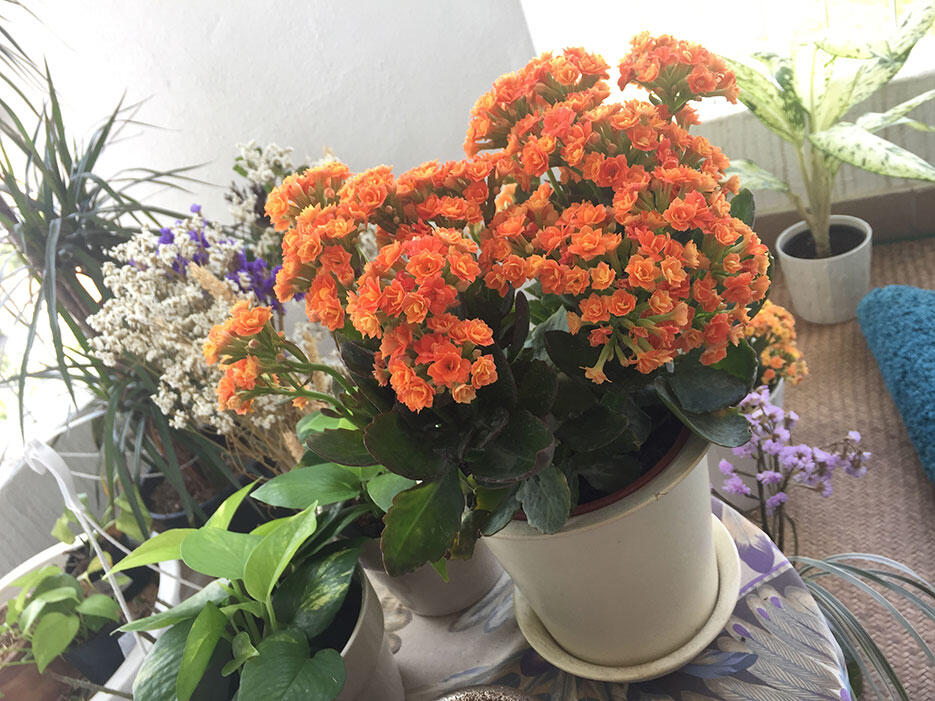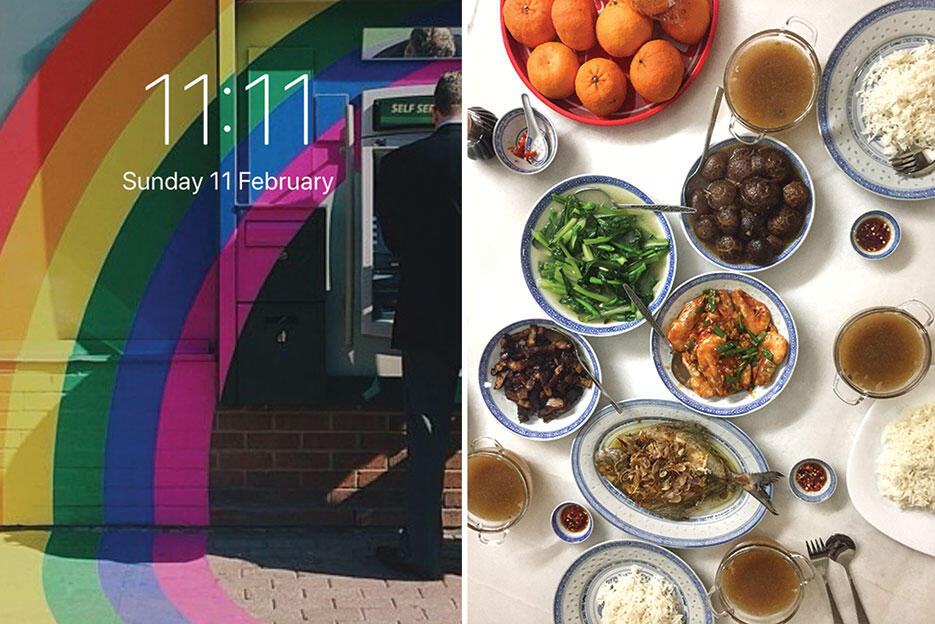 Fab home-cooked dinner by my mother on the 11th
I keep thinking over the past year how i want to learn to cook Chinese food better as to embrace my roots… and tastebuds.
+ + + + +
On CNY Eve, which is the ultra important Reunion Dinner…
My Mama wins cutest photo award >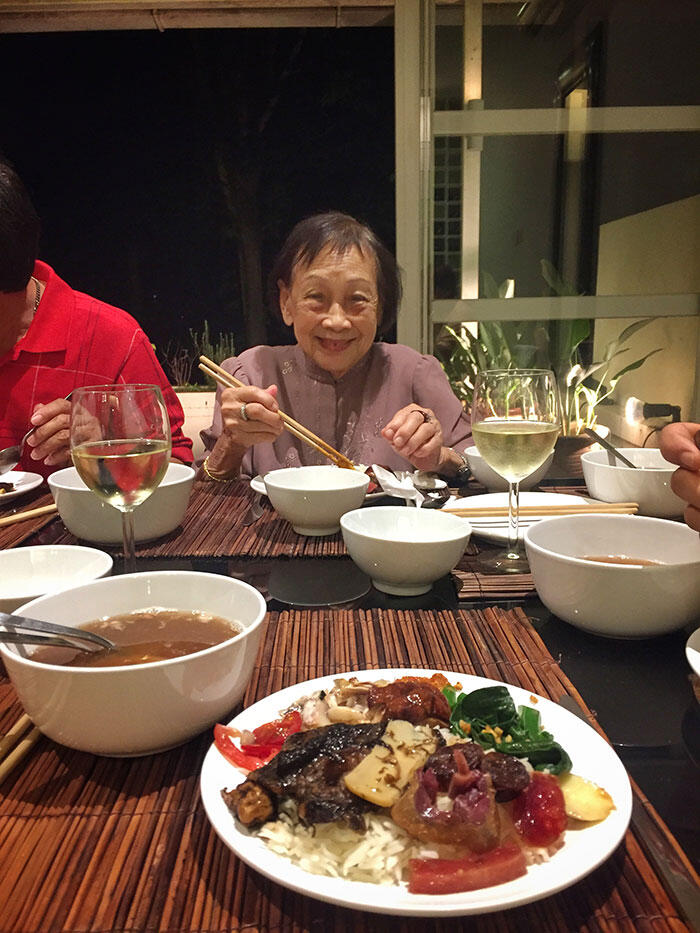 She's almost 90.
I feel like i have arrived at a pinnacle of respect for elders as they've been through Life WAY longer and dealt with it more than we can ever imagine in our current location + time of comfort. Back in the day, Mama had to hide in the forest with her sisters (my grandaunts) during the Japanese occupation, with their faces soiled with black soot and hair cut short (thanks to their father), so that hopefully the soldiers would think them boys and not rape them.
What. The….
[So the next time you think you have life bad, just think about how good it is you're not hiding under some rock praying some stranger's dick doesn't get shoved into you. How's that for a reality CHECK.]
Happier things!
Instead of having all the dishes in the middle (as we traditionally would), this year opted for a different system whereby all main dishes were placed on the island table where we would serve ourselves from.
Hence, neater instagrammable table.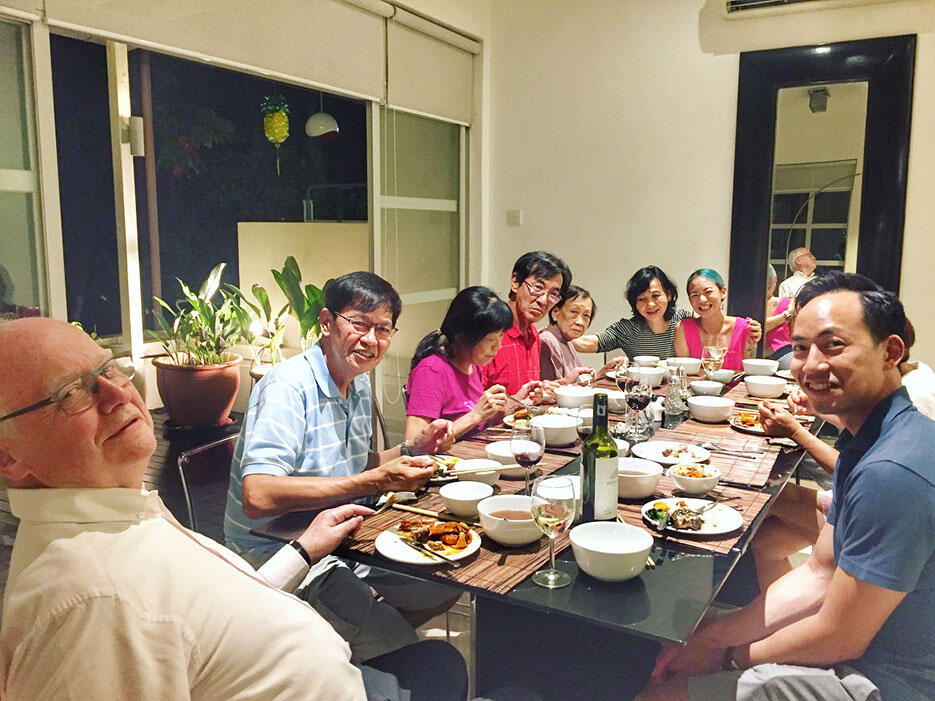 I keed. Obviously the stars are my uncle M leaning back nonchalantly, Nick's casual grin, and my father's relaxed demeanour.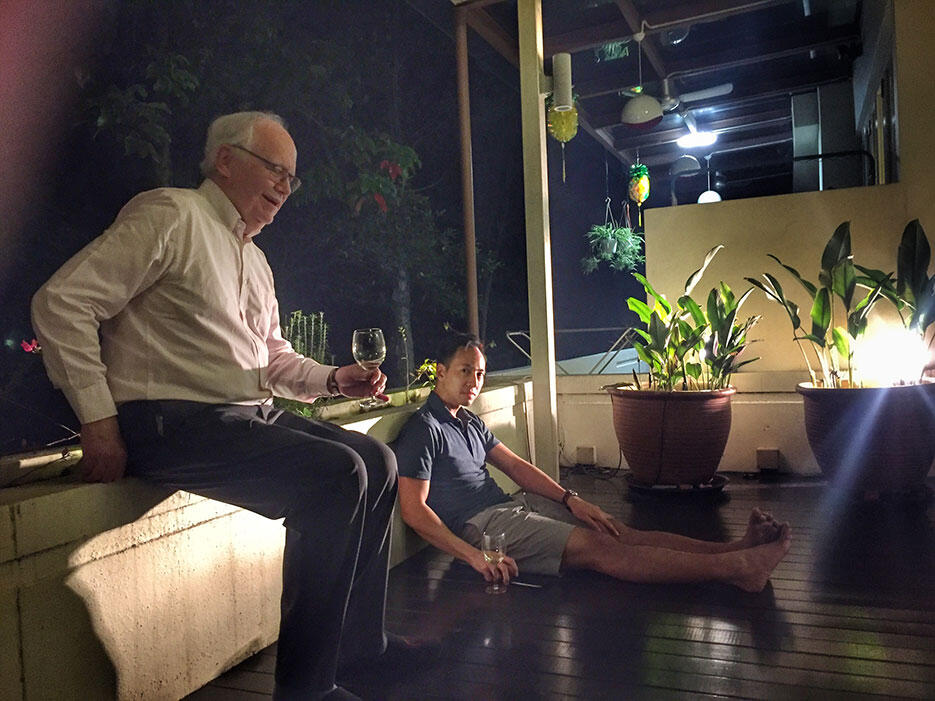 Wine makes you even more relaxed.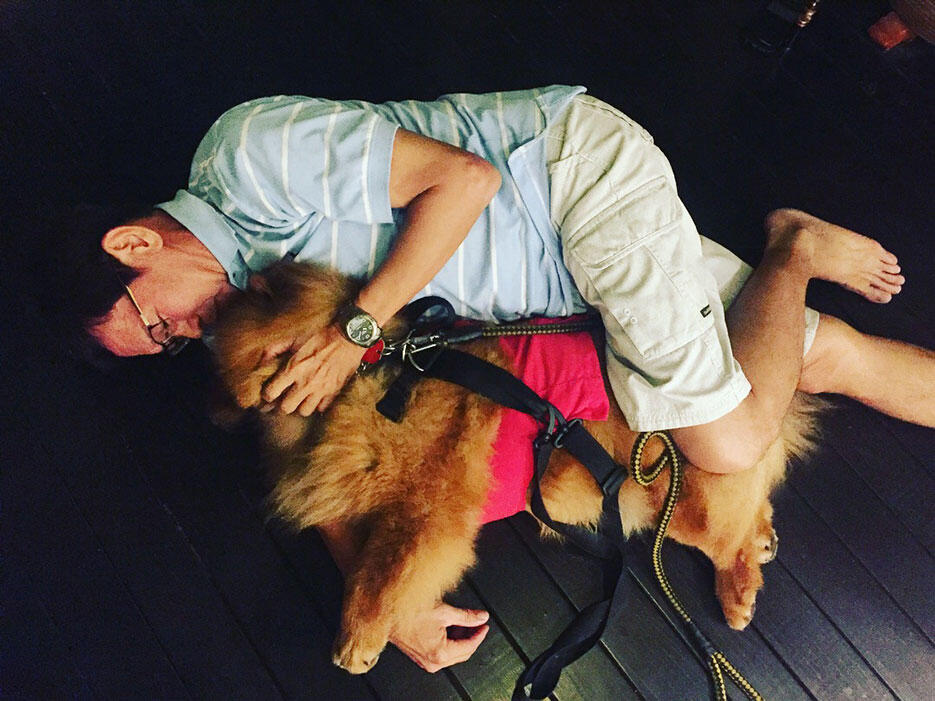 I still have issues about Daddy's affection towards Caeser but i'm / we're slowly accepting each other. Nowadays, Caeser actually acknowledges (looks) at me and allows me to interact with him without him trying to murder me. (I'm not kidding. I have stories.)
…
[still accepting..]
…
[This will take awhile.] [Maybe a few years.]
+ + + + +
CNY Day 1!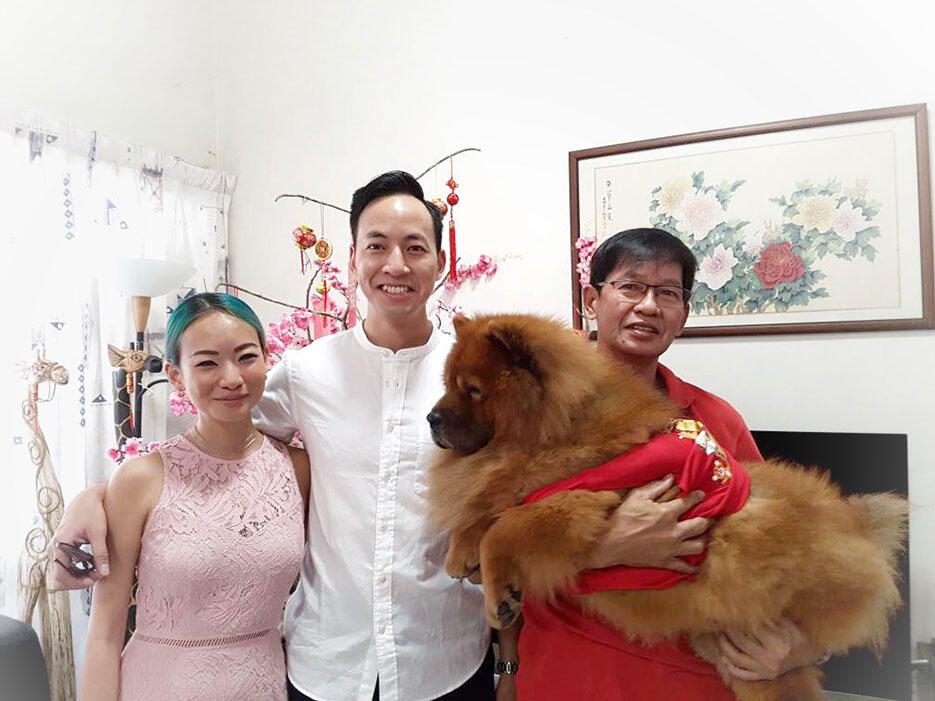 Mummy decided she'd rather take the picture than be in it
-_-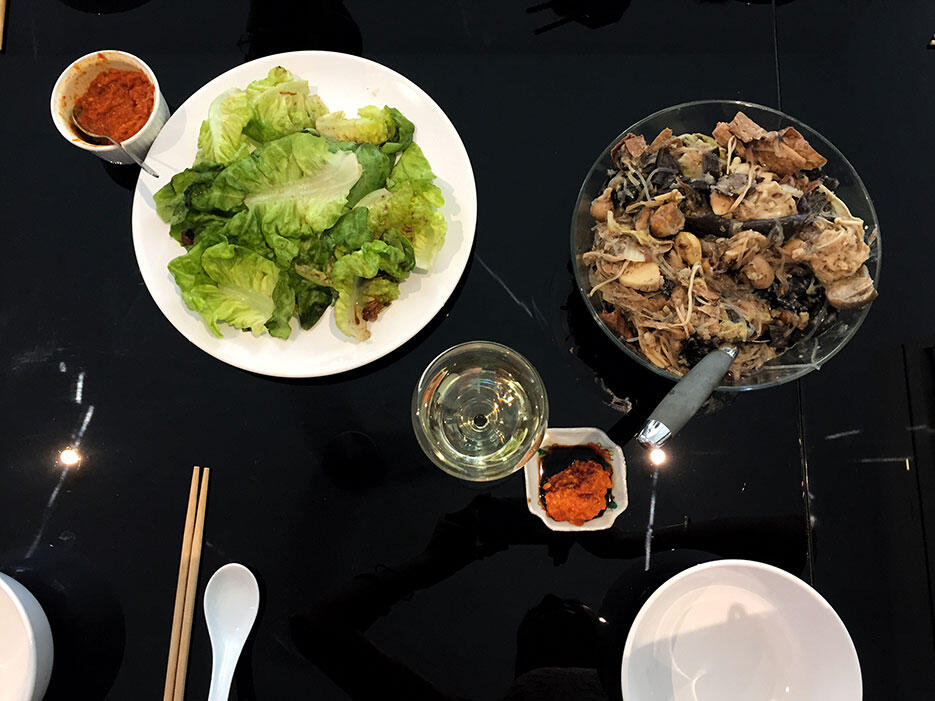 First day of Chinese New Year calls for a traditional vegetarian lunch that's made of 22 ingredients that each mean something really important for our wellbeing and future [but i just cannot remember right now]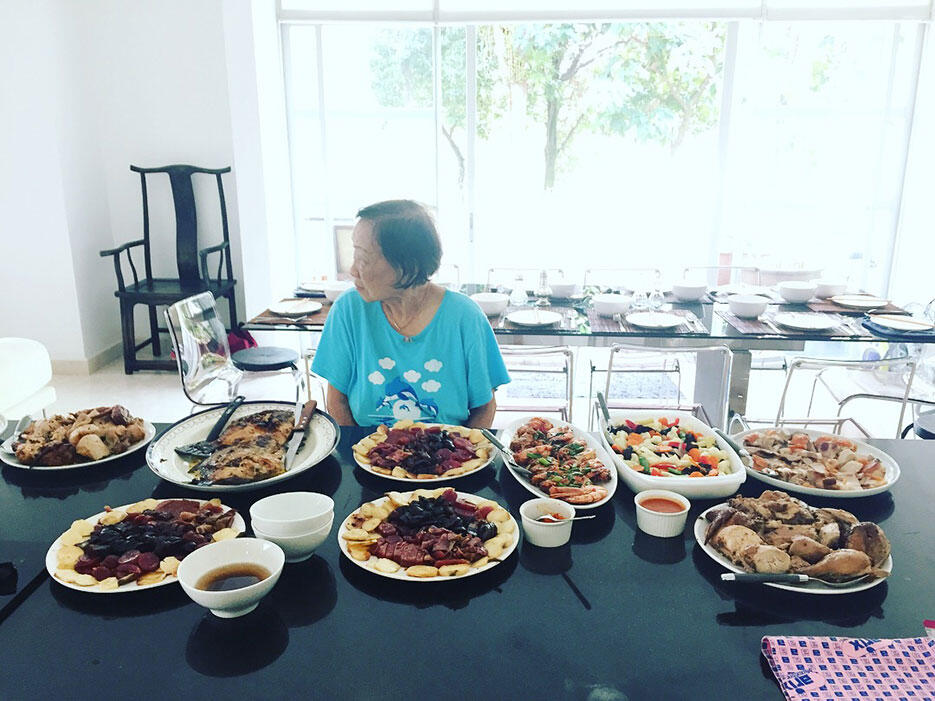 Again, cutest photo of the day! Mama and all that food!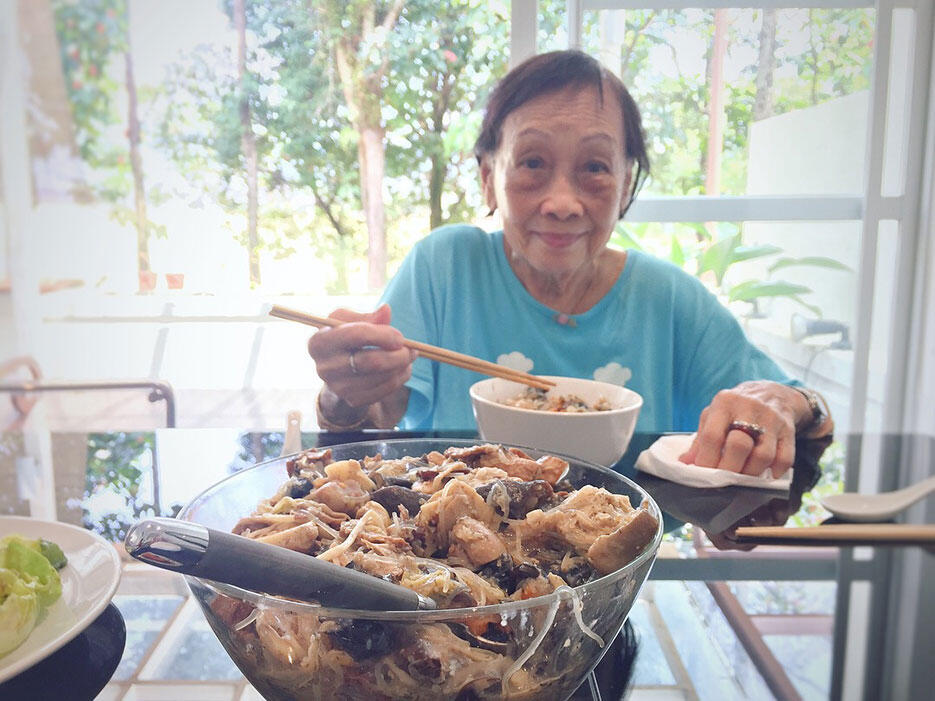 + + + + +
It was Uncle Yeepak's birthday too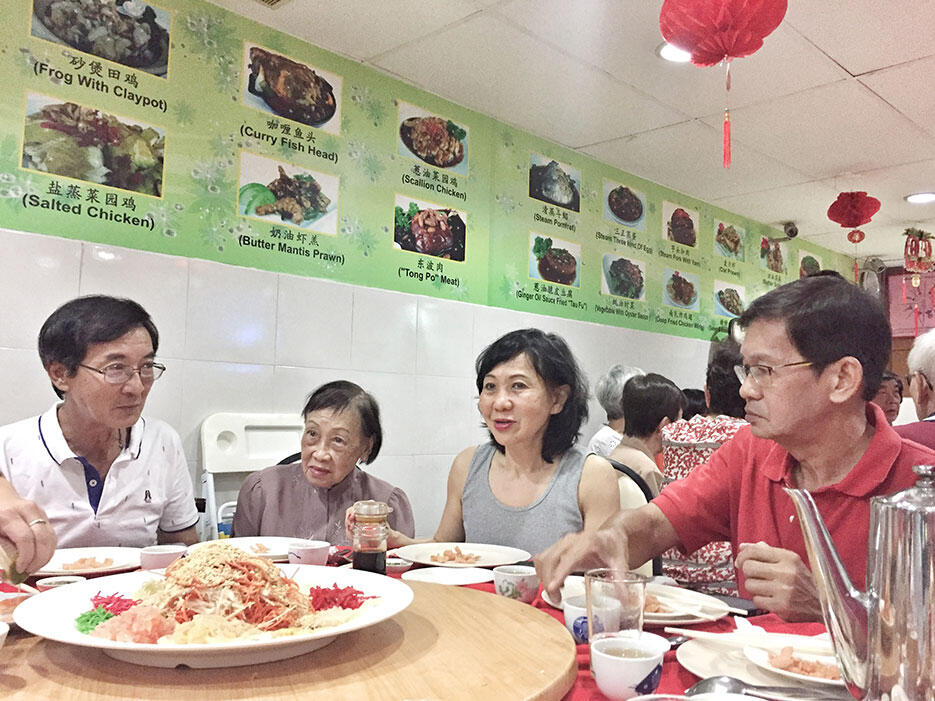 This be my Mama and her 3x children (my dad on furthest right)
One arvo, i had a few hours free with which i ran off to see Rahul at Stripes hotel where we hung out, ate dessert ("Rahul, i cannot eat anymore, i ate soooo much with my family!"), had cocktails at the bar…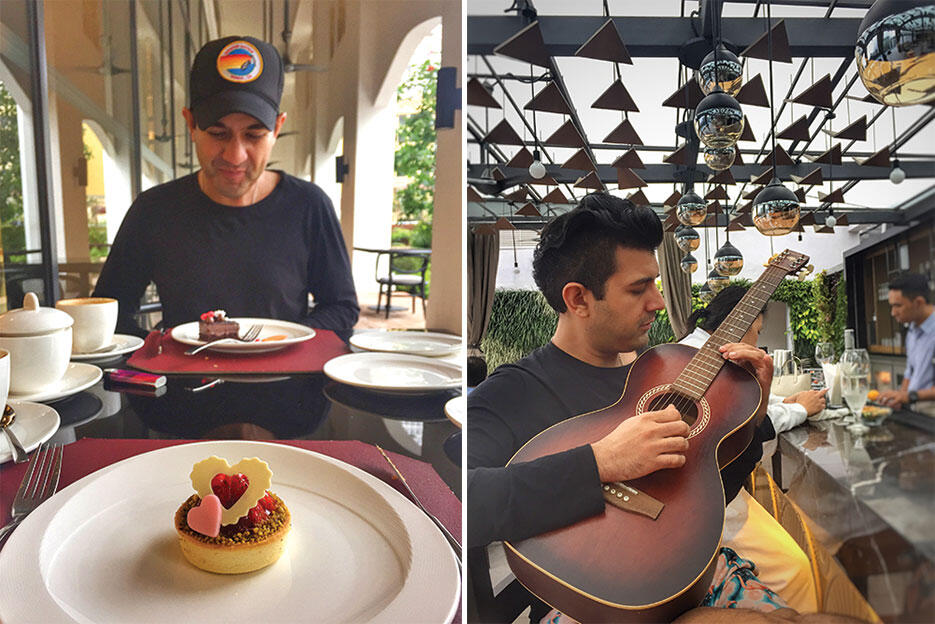 … then i changed and left for a larger family dinner hosted by the Huis.
There were three tables of us (which i think is about 30 pax) and i was at the young table haha (also might be known as the 'single' table)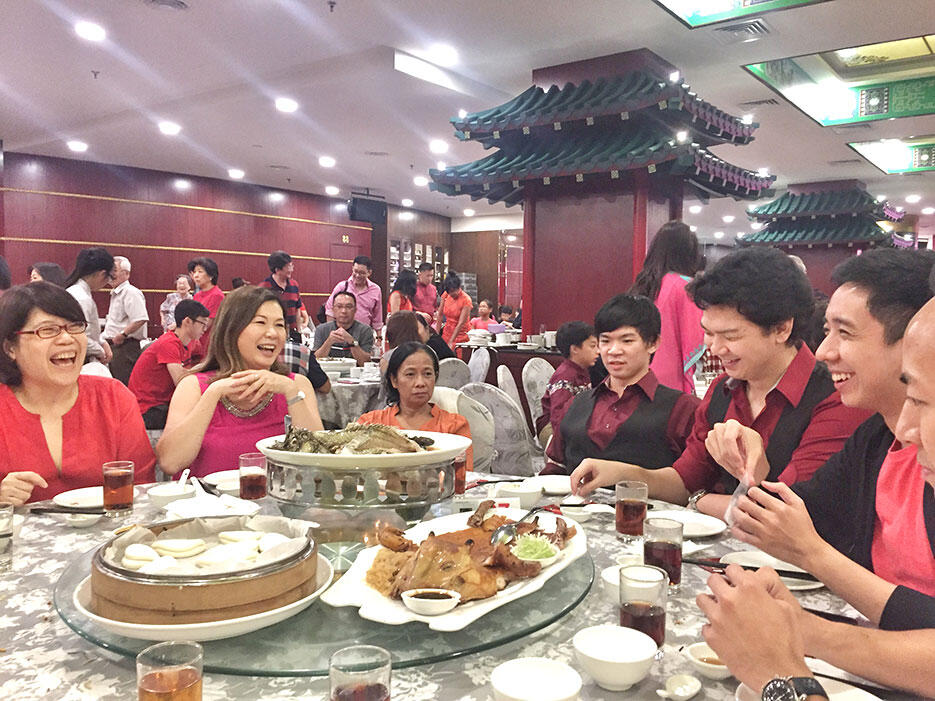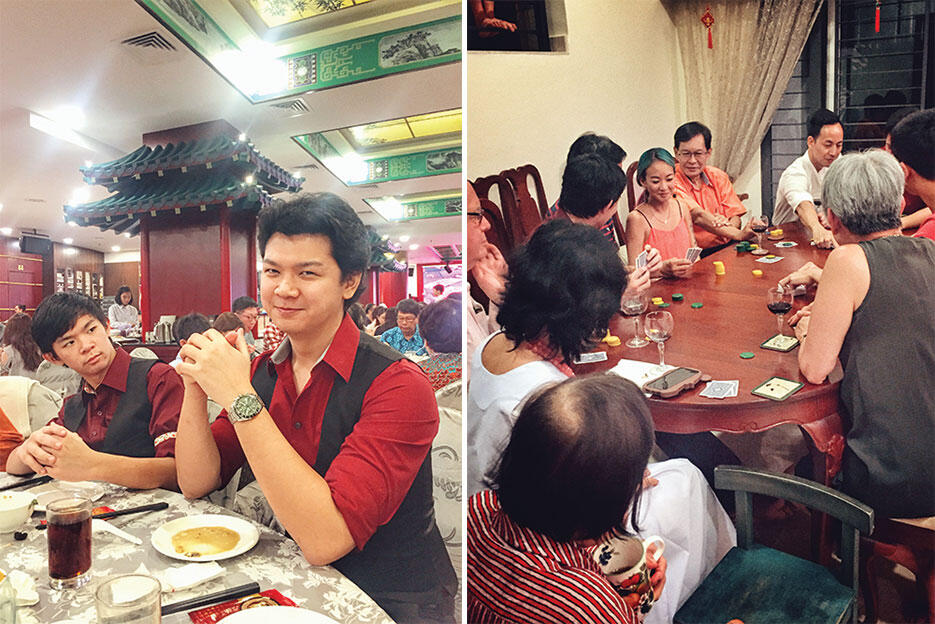 We went back to Aunty Gillian's place to gamble after that, which i must add that we gamble for absolute fun. For a family devoted to finance, the bets were RM1-10 and everything was for the sheer joy of making fun of each other.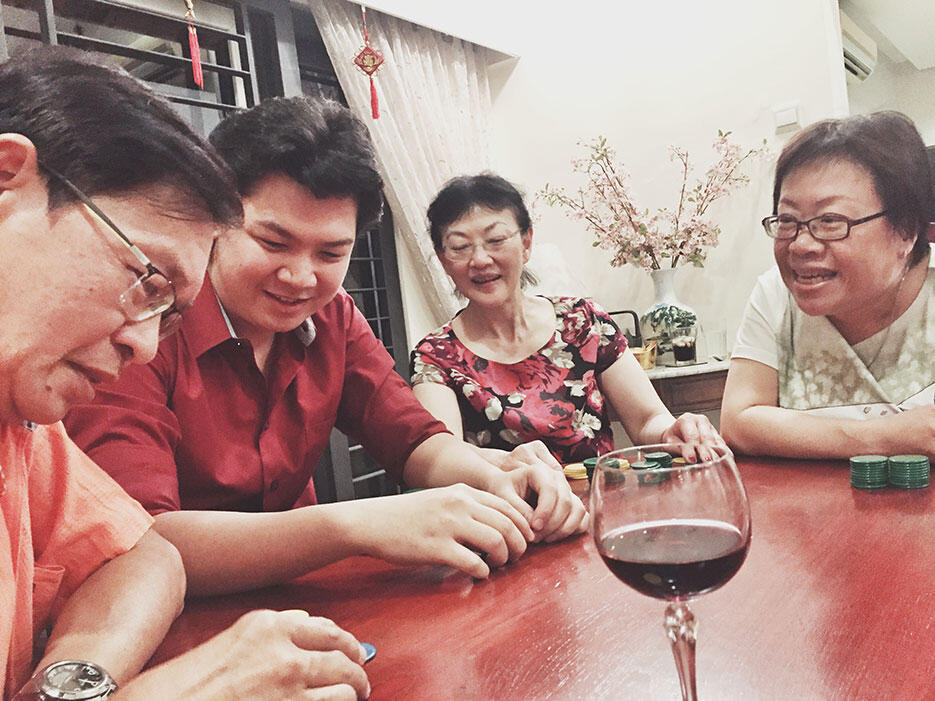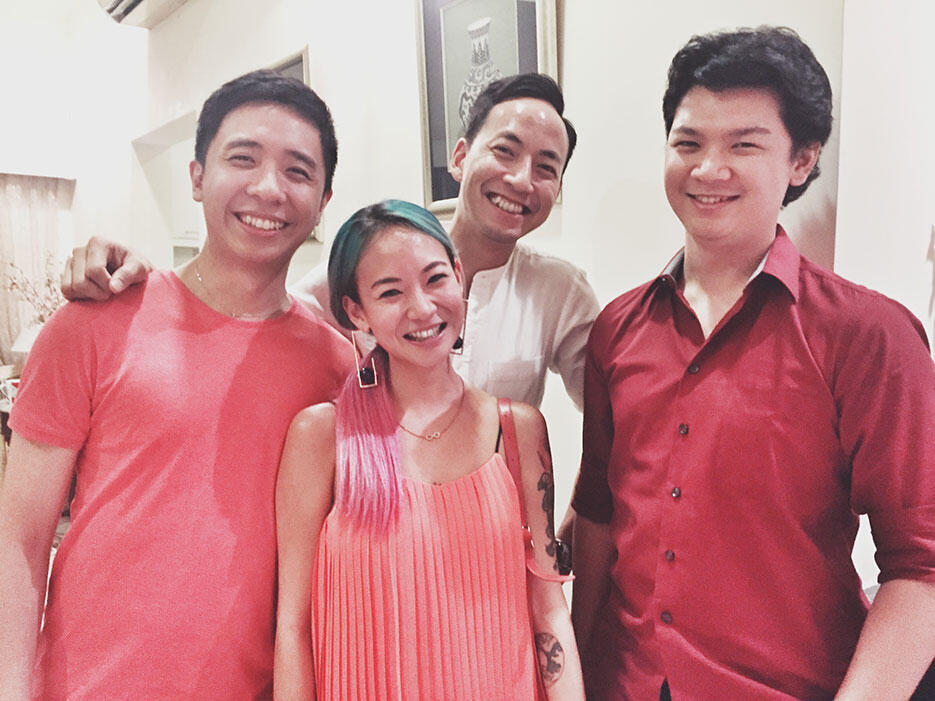 Nick, me, Nick, Richard <3
+ + + + +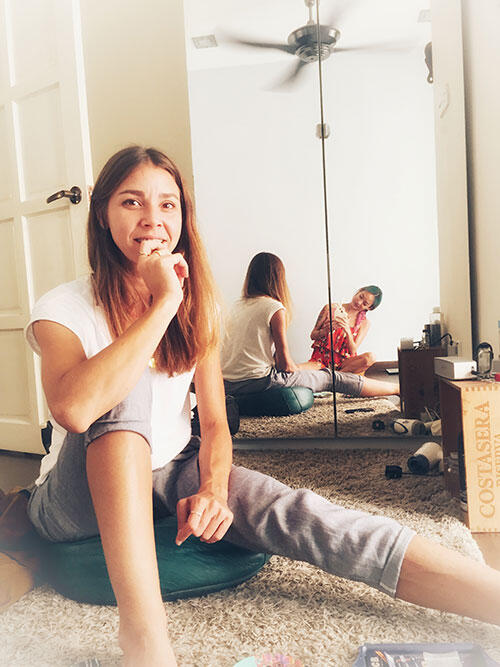 One arvo, i had lunch with Jess (whose birthday it is today HAPPY BIRTHDAY BEAUTIFUL!!!!) where we took our time bonding and talking about nothing and everything
That night, went to play cards and scream and shout for fun with the gang >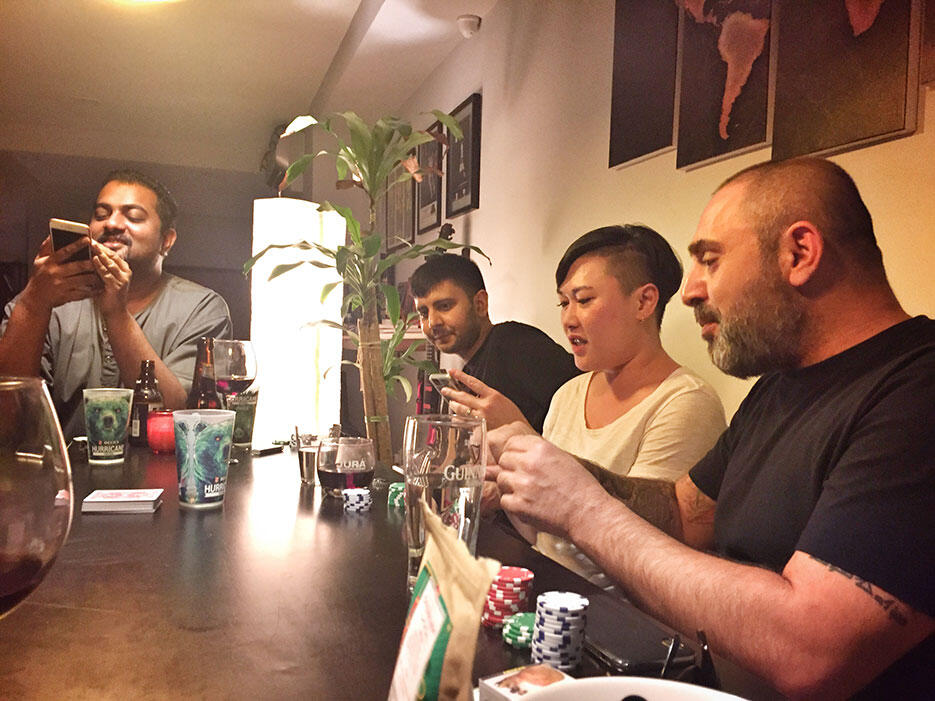 + + + + +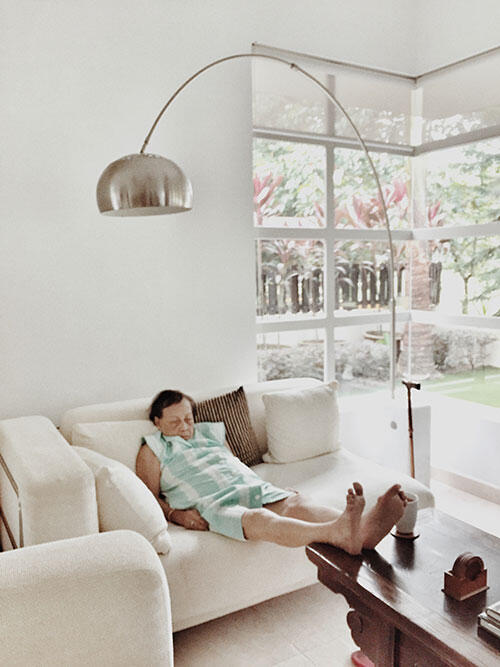 I just wanted to add this pic of Mama cos she makes me think of a cute cartoon from Dr. Seuss here
+ + + + +
One night (i think it was 8th night, eve of Hokkien new year?) i had a bunch over to gamble and drink.
Things were so crazy i didn't get any pictures, glasses broke, wine spilt, a hole in my floor happened, and i swear i might not throw a party in my house ever again cos i cannot control the chaos.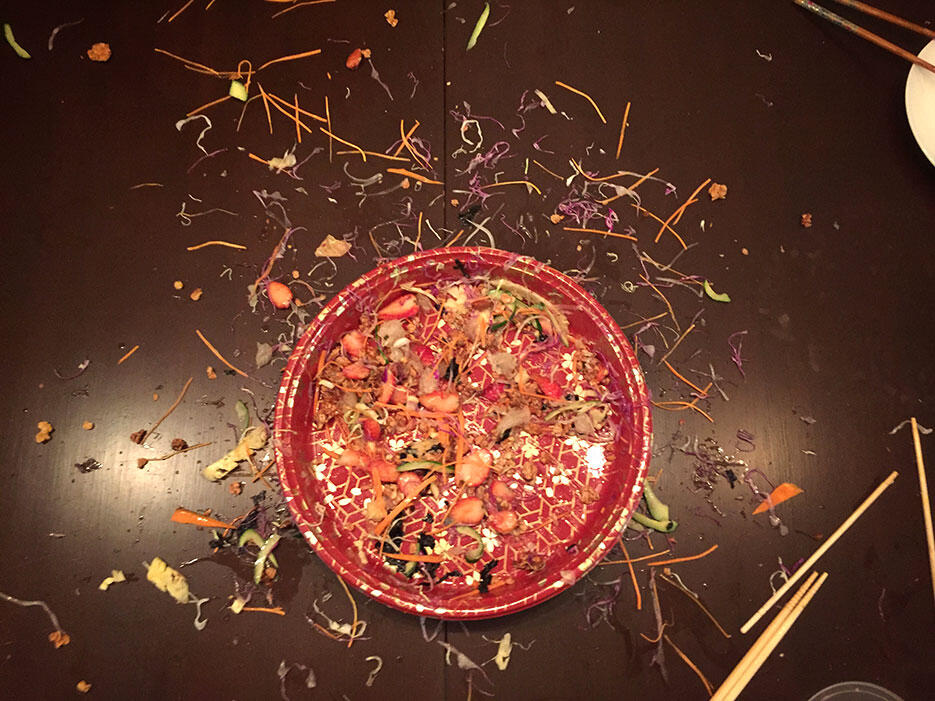 + + + + +
Night after chaos, Deep and TY and i were lounging on the couch whilst the cleaners were doing their thang.
At 3pm, Deep and i headed to MatHatAsia's open house together, where we drank more wine (which Deep dropped by his bar to pick up)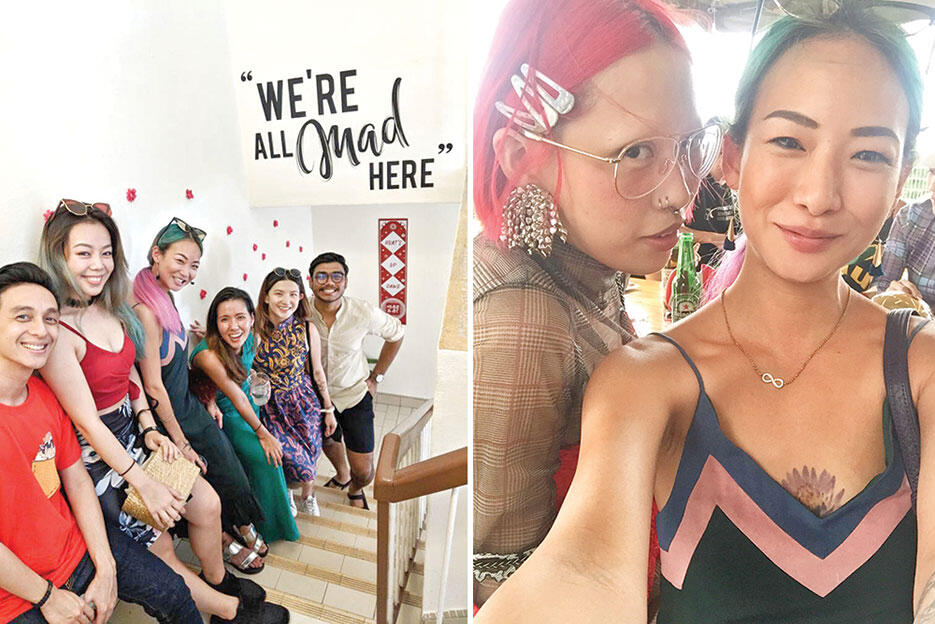 After that (too) fun open house, i rushed home to change, lie horizontal on the bed for 15 minutes, before booking a Grab and getting myself to dinner with Aunt G + Uncle M + Uncle Laitong + Marina + Dik + Ruyi + Yi Shen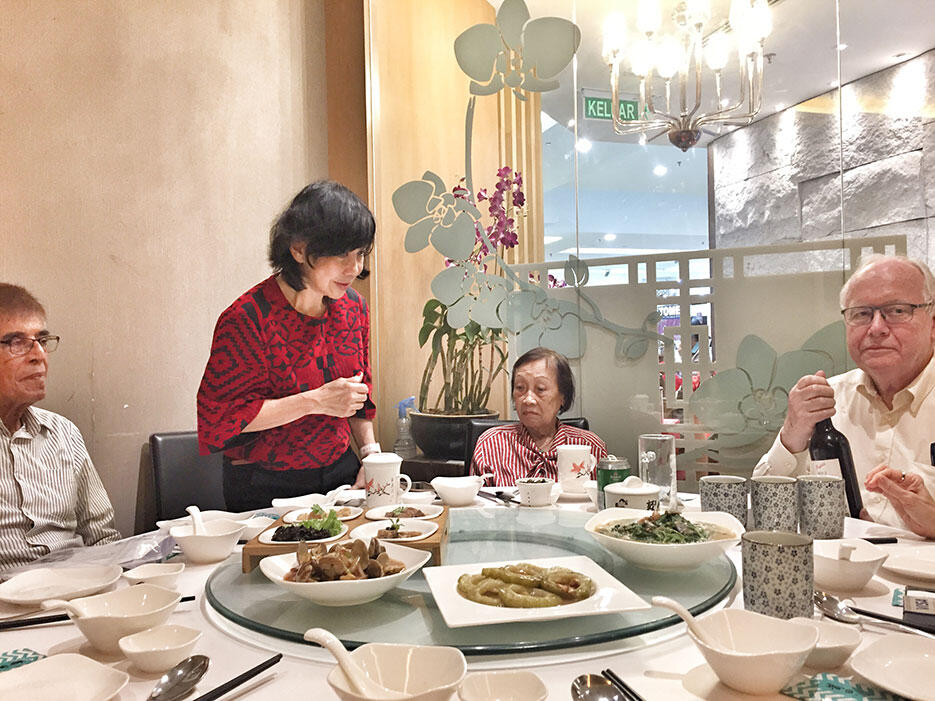 Dinner was great, i was seated next to Dik (who was my former boss haha but now he's my older annoying brother i want to punch) and i had to excuse myself cos i had one more engagement for the night before i called it quits.
+ + + + +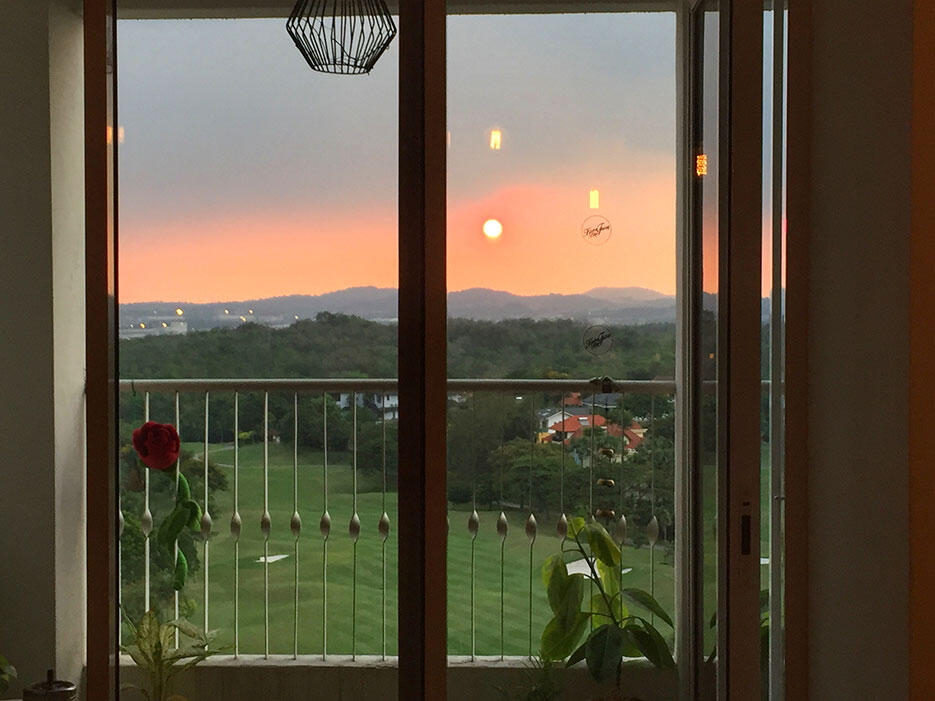 Random picture of a rather magnificent sunset as my work view (whatever hours i worked this CNY, cos there were few) was excellent.
When CNY was over, i breathed a sigh of relief.
God that was tiring!
Festivities are AWESOME but oh so tiring! I feel like i give so much energy out to people i love, and i just want to roll in bed and collapse every night.