Title = song from The Courteeners
Thanks to Kurt of Clash The Disko Kids who sends out albums to dl 

My fave song from them is The Opener,
it's currently my happy driving song.
+ + +
Lotsa random pix below as i do sometimes.
Arabyrd stressing (not really haha) bout Twinkies presents Cat Got Your Tongue this Sunday
She's holding one of the 4x lights from Aurora we're giving away that day too!
It lights up when upright, and goes off when laid down.
Makes a great nightlight for emergencies according to them.
+ + +
Thought i'd blog about where i recycle my paper + plastic + aluminium nowadays
I used to cheat and pass them to TigerJoe
but it's a bit silly to leave so much trash around the place
so i thought i'd better start dropping it off myself!
MaryBerry told me about the recycling centre behind Ikano
It's really convenient as there's a lot of space right next to it to park and ciao
So try to do your bit for Mother Earth ok?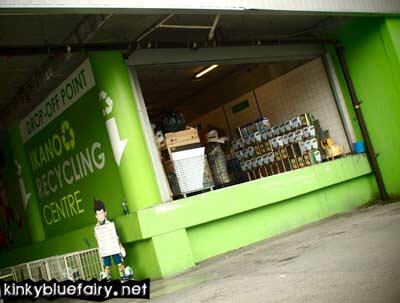 + + +
KinkyBlueFairy: Featured Blogger of the Month @ Nuffnang
Read the article *here*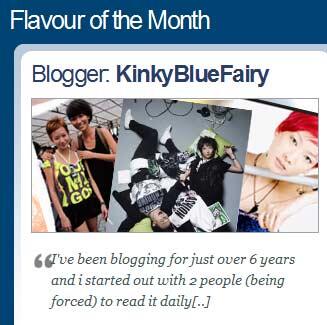 + + +
AshleyTheMonkey got a new puppy a few weeks ago
(i didn't post the pix up cos was saving it for a random pix post like this one!)
I've known Ash since i was 13,
and she had her first dog with her (who bit me then -_-)
till Spotty had to go to Doggie Heaven last year.
So just recently, she got a new puppy!
When she told me i went to her house straight away
COS IT'S A NEW ADDITION TO THE FAMILY!
MUST SEE!
MUST PAT!
Meet Kobi!
(we just realised a few days ago Roxy's poodle is also called something similar 0_o)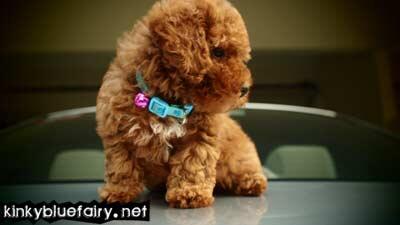 Like a toy right!
I held him in my hands and he just… fell asleep.
Just like that.
Then i didn't dare to move  -_-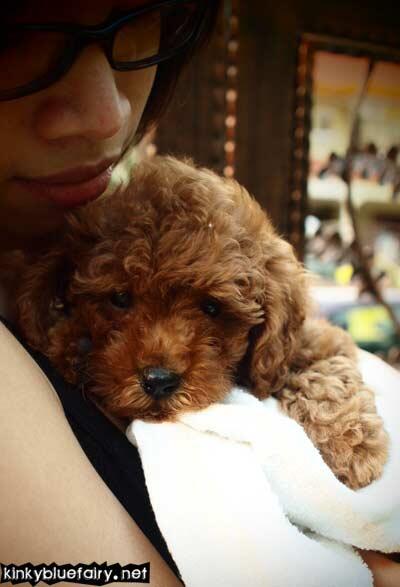 + + +
Was hanging out at Milcah's place,
and admired this contraption that looked it had many, many, many functions.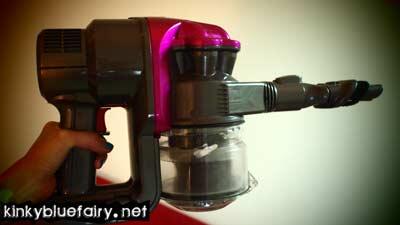 It's actually her kickass vacuum cleaner.
+ + +
Bought this scarf rack from Ikea to organize my scarves before CNY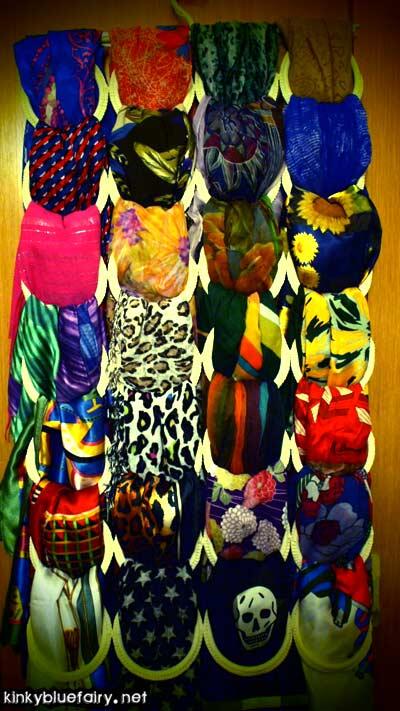 And these are just half my scarves  -_-
Think i may get another one.
+ + +
Hanging out at Sid's Bangsar South during CNY
I'm wearing FaiTheMai's wayfarers.
The fellow has 3 in different colours.
Superfemale can die.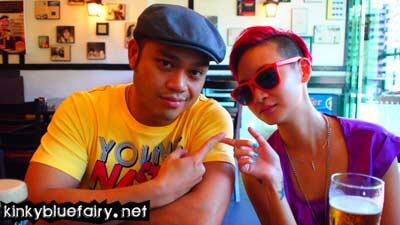 RowdyRudy + me wearing the top from Baci i posted about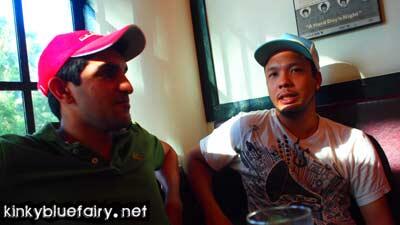 Rouvin + FaiTheMai
Rouvin was reading out new Chinese animal year horoscopes to entertain us all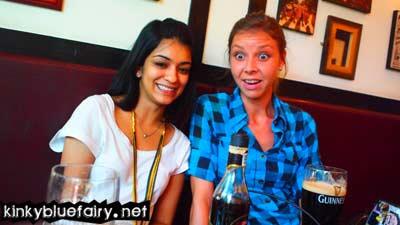 Apsahahahah + JessieRicher
+ + +
Went to TL's open house
(i haven't seen him for so long wei. His last big job was producing Amazing Race Asia
)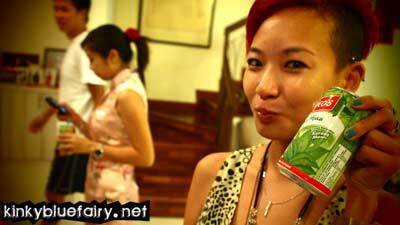 I had green tea cos i was still so hungover from day before.
You know how it was during CNY – drunk, hungover, drunk, hungover, repeat 328x times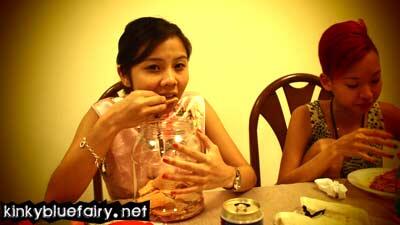 MaryBerry tak tau maintain while eating