Last month, we did the PR for Eleanor – a new high-end cosmetics brand made in Japan, whose first flagship store is located in Leighton Centre at Causeway Bay, Hong Kong. Also available in Singapore, Eleanor is now within reach for Malaysians, as it is sold exclusively in selected SASA stores across the country.
Projecting the concept that "Beauty is Art", Eleanor was designed to integrate make up with art aesthetics in the belief that every woman's inner thirst for beauty breeds art.
Eleanor's branding very much glides down a flawless grassy lane that gently curves through a gigantic lush garden filled with tiny colourful birds that carry magical keys to you with their beaks, to which they open up doors of a silver castle into room upon room filled with every imaginable treasure a princess could ever want.
I totally made that up by the way… judging from their website visuals and packaging.
The brand's character is whimsical, feminine, romantic, and classy. If you're looking for something to treat yourself (or your lady) to this Valentine's Day, this could well be a viable option. Especially the Miracle Key collection- the products have the tiniest metal keys that come hanging off it, i don't think i've seen anything like it! Talk about attention to detail.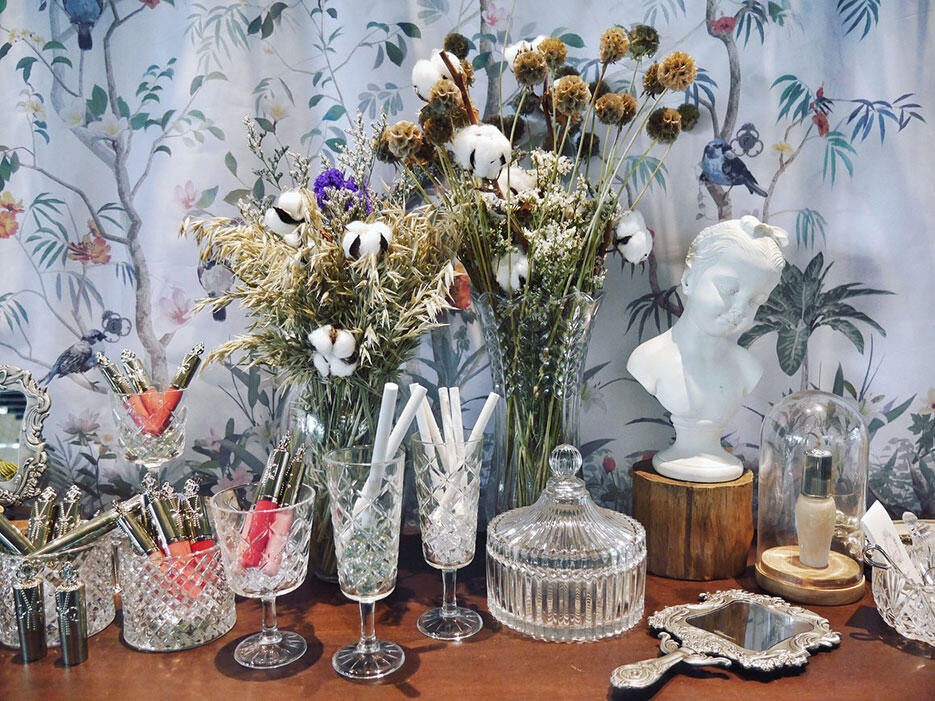 The theme for the launch event was floral, to tie in with Eleanor's branding, and the set up of imported floral arrangements paired with venue Botanica & Co's secret garden interior was pretty on point.
We coordinated a mix of celebrities, bloggers, influencers, and beauty KOLs to attend the event. I feel that it's difficult or unfair to label an individual as just one designation… cos many of them fall under two or more! For the client's sake (and ours, for easier communication), we internally group them according to their deliverables. I didn't get to meet and take pictures with every single one cos it was really crowded, and Baby/Faridah was handling them at registration. Apologies to those i didn't get to note down here, we'll try again at the next one!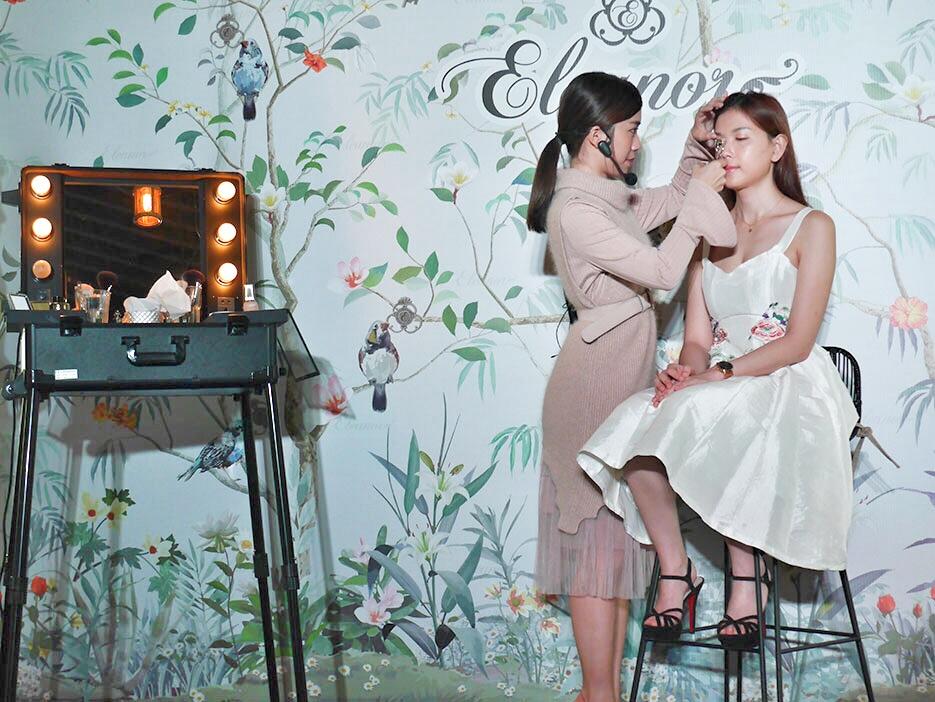 To pique more interest surrounding its cosmetics, Eleanor selected actresses Emily Zying and Jasmine Suraya to host a make up demonstration on stage showing off their favourite day and night looks created using Eleanor. Thanks to the girls for being really accommodating and professional, i joked that Make Up Artist could be their back up careers.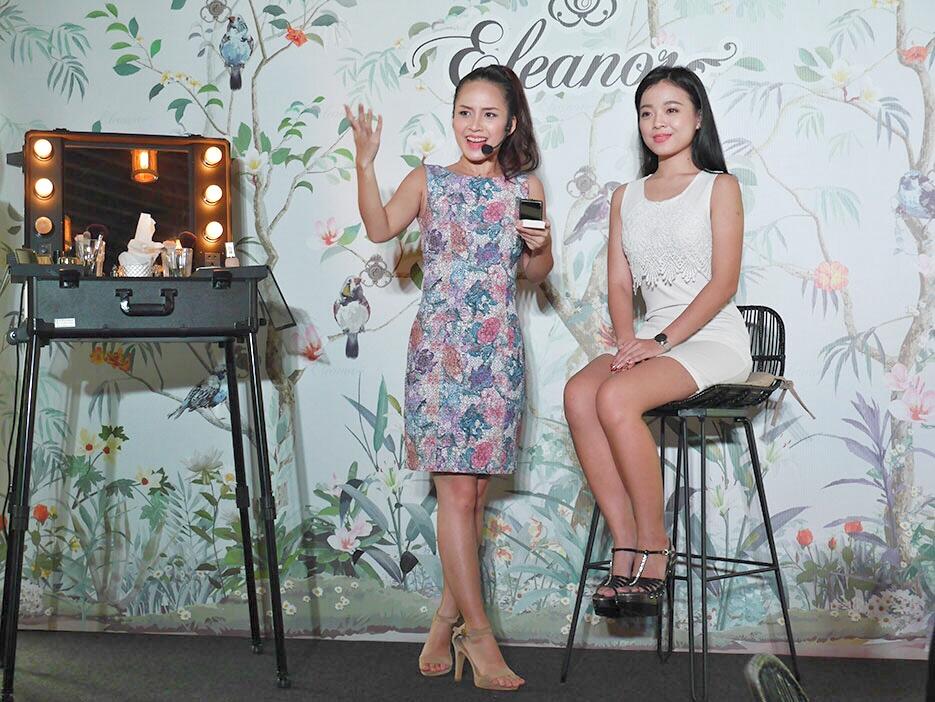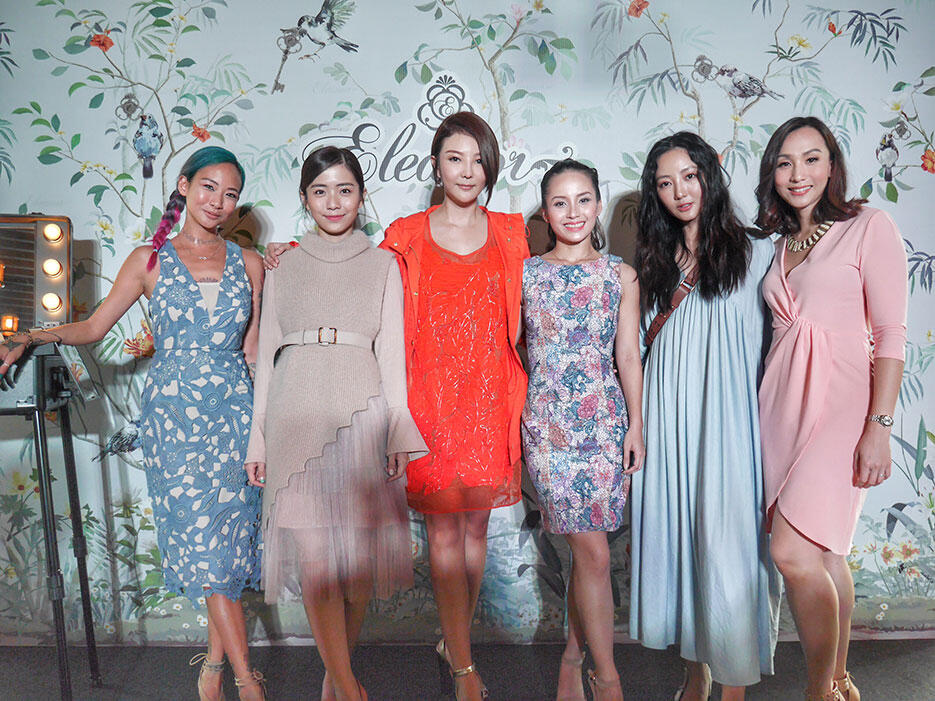 Me, with actresses Emily Chan Zying, Tong Bing Yu, Jasmine Suraya, Jojo Goh, and emcee for the event Belinda Chee. I've known Bel since we were fresh faces out of college ? Credits to Love, Bonito for my dress! And check out my tan from Wonderfruit, i should just live in a festival forever.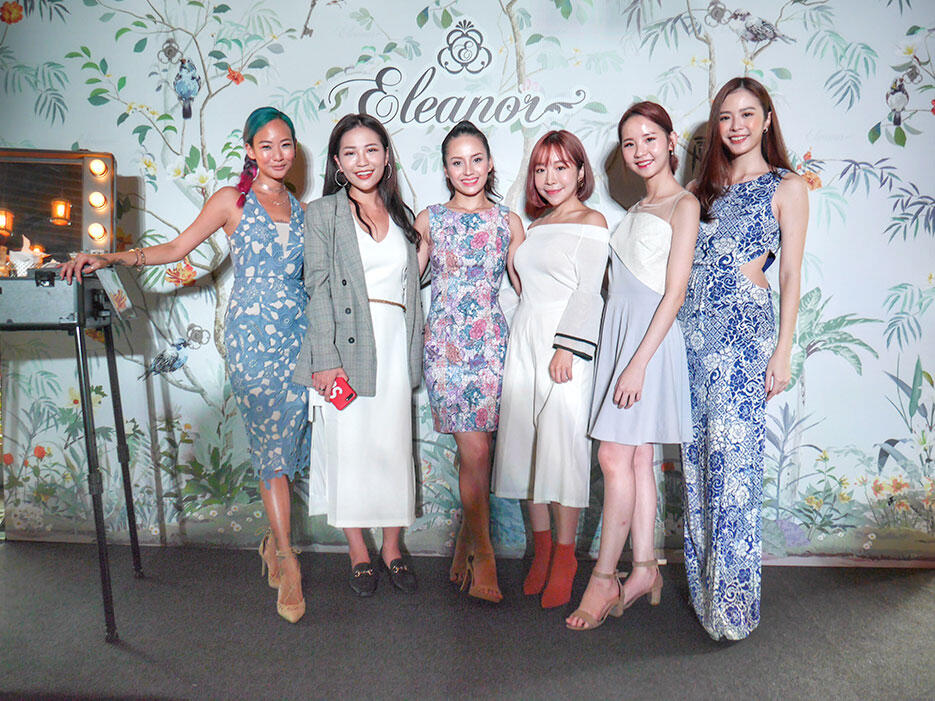 With influencers Karen Kho, Jasmine Suraya, Chenelle Wen, Chanwon, and Grace Choong.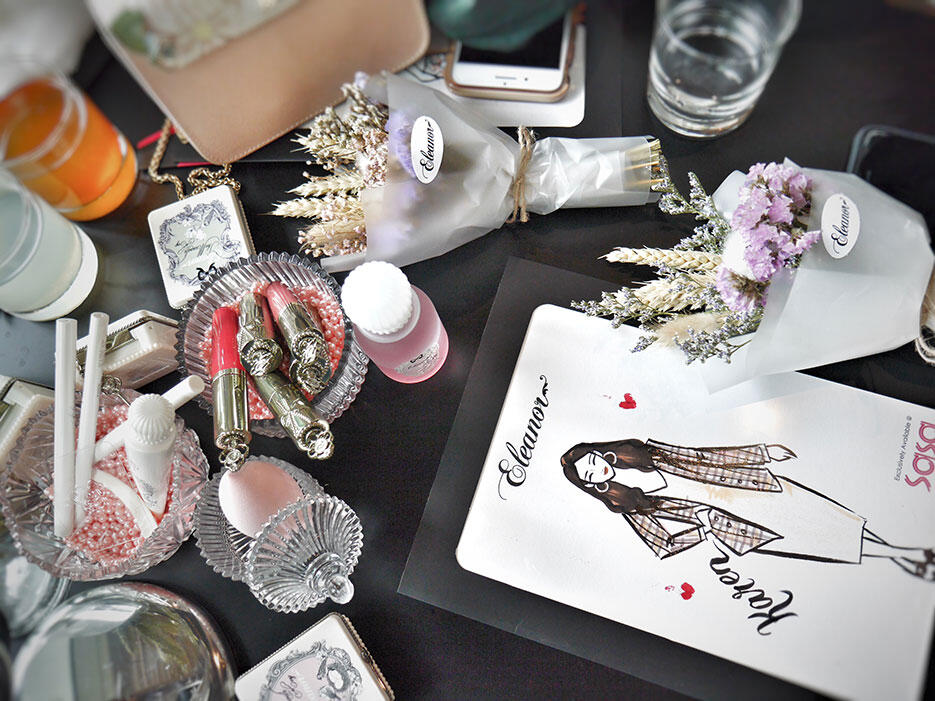 There were so many guests queueing to get their caricature done, or have their customized floral bouquets put together, that i gave up after 5 seconds and walked off #cantdoqueues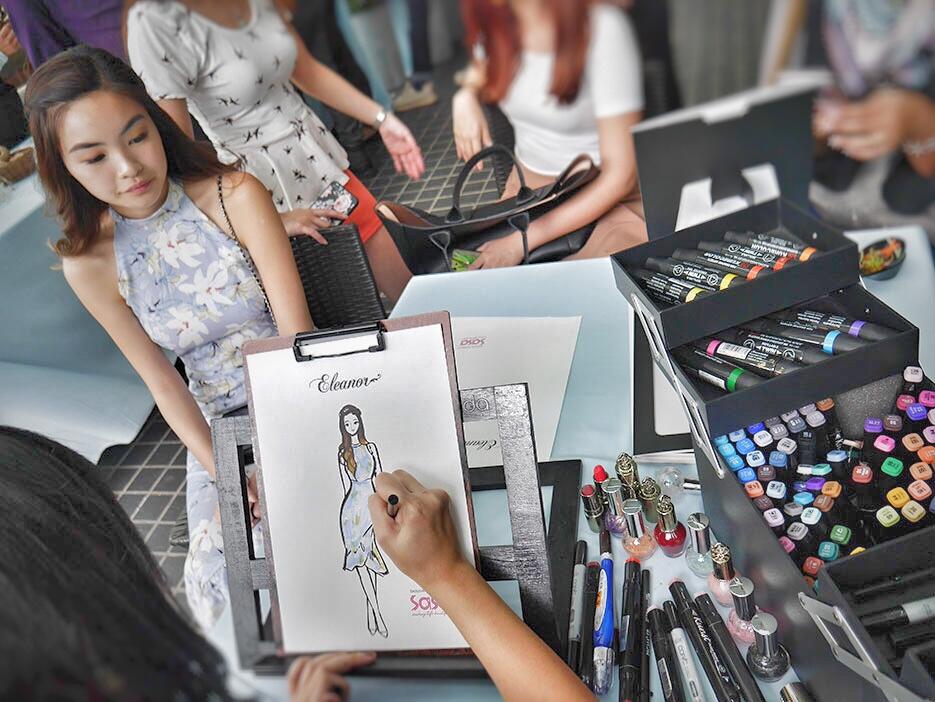 Sheryl getting her caricature done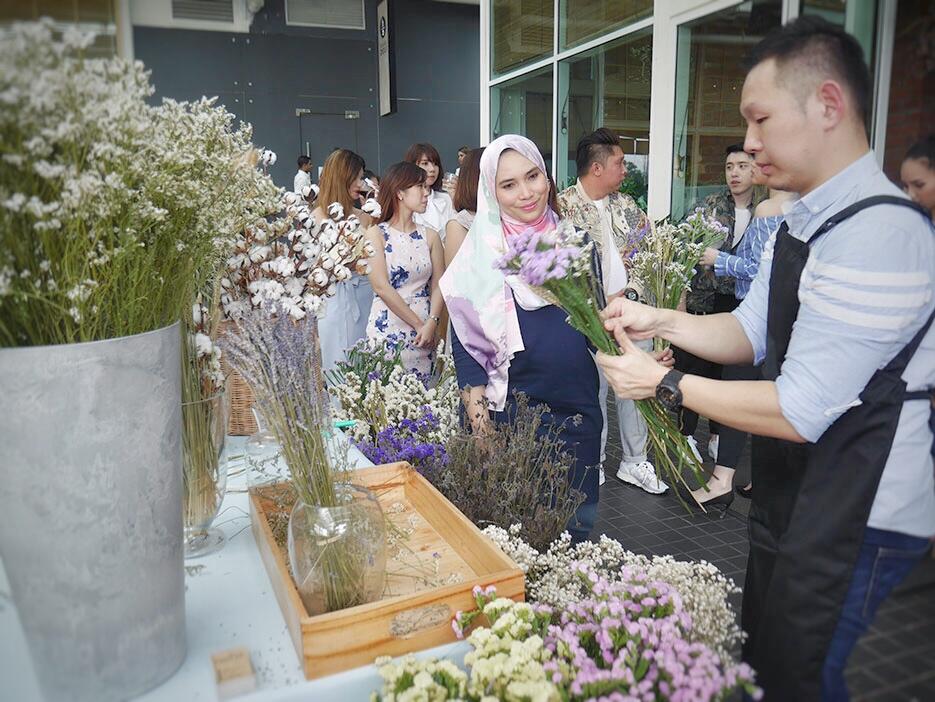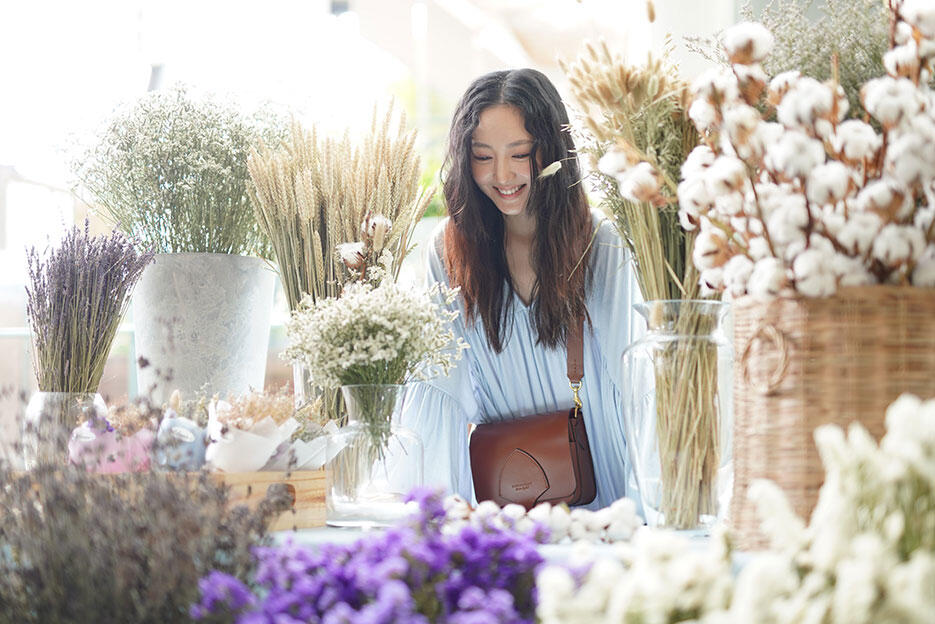 Pix of Jojo (above) and Chenelle (below) were taken by the official photog., and are so nice that i wanted to include them into this post!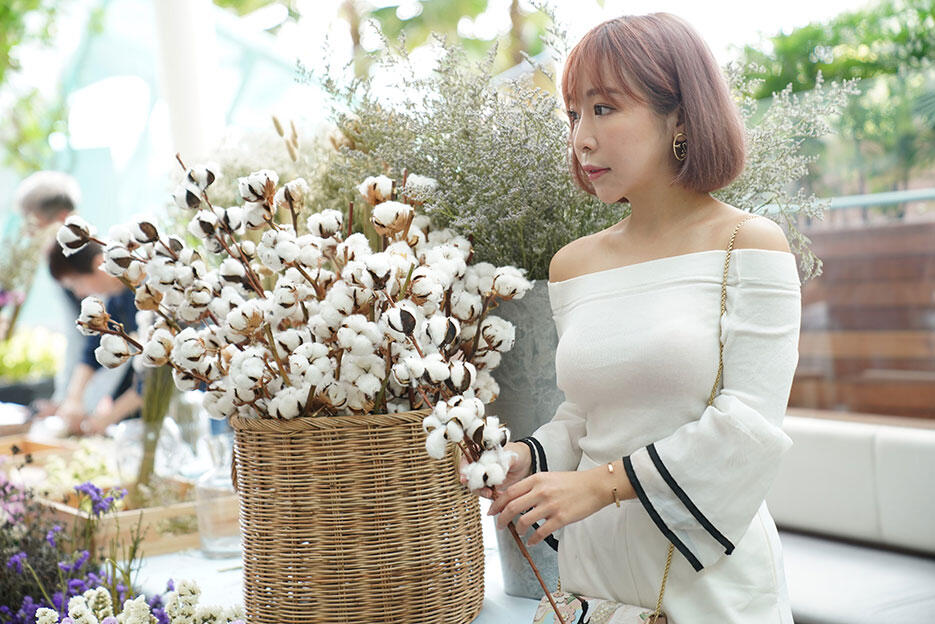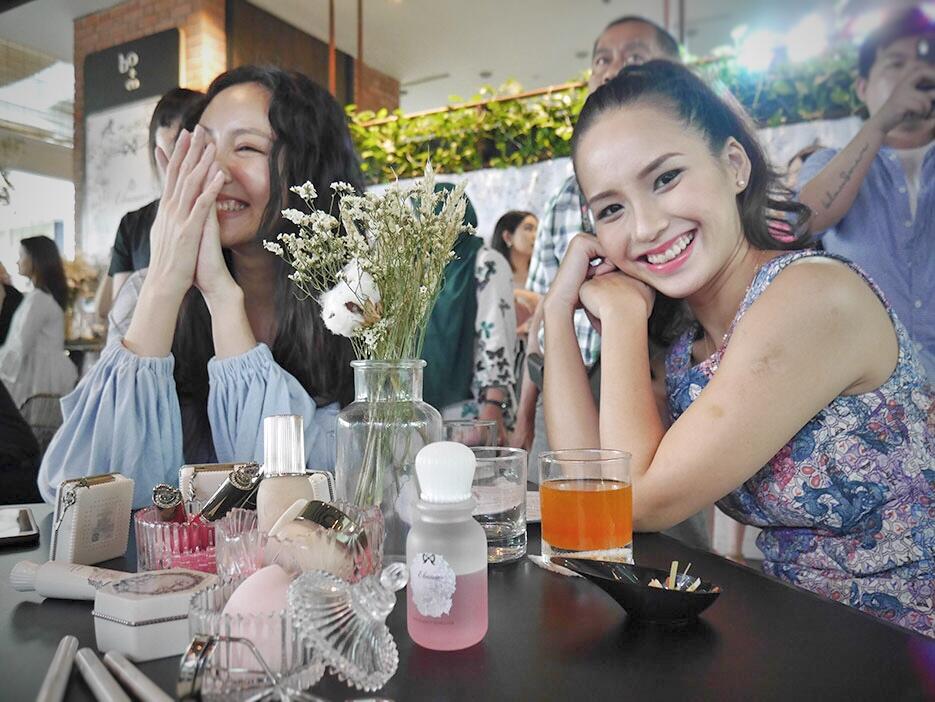 Jojo & Jasmine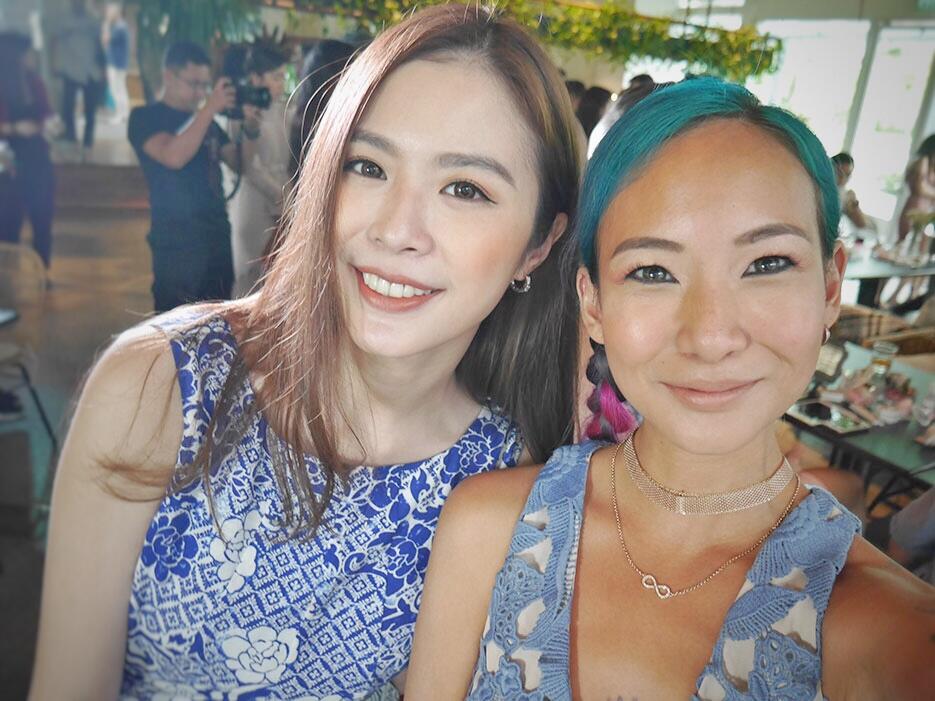 Grace & i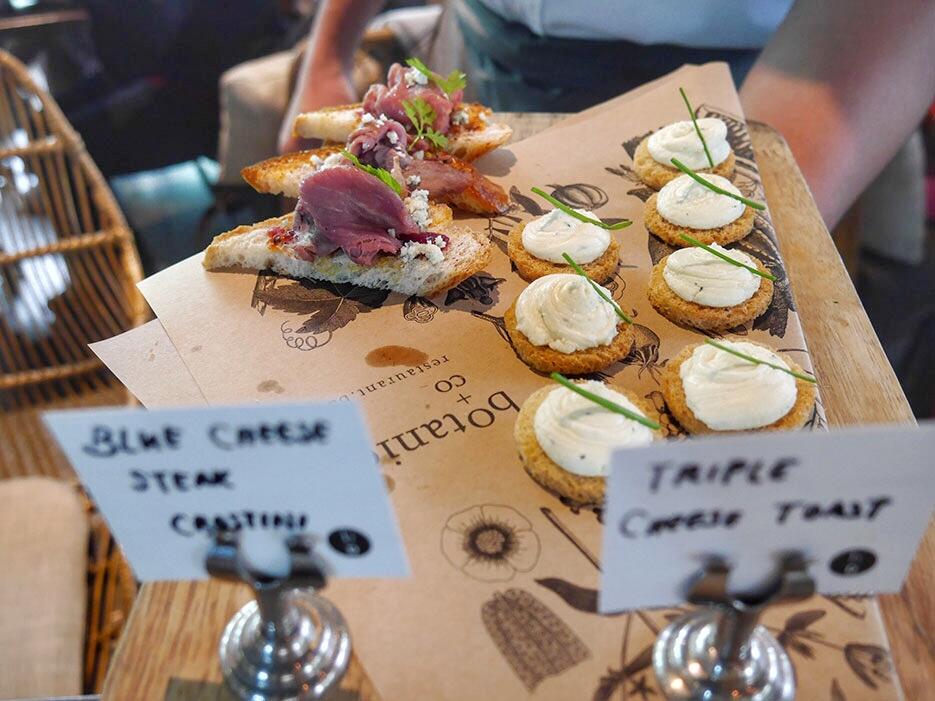 Enough of food, let's go into the breakdown of the products Eleanor has from their debut Miracle Key collection, and my #MOTD look with some that i received from the event!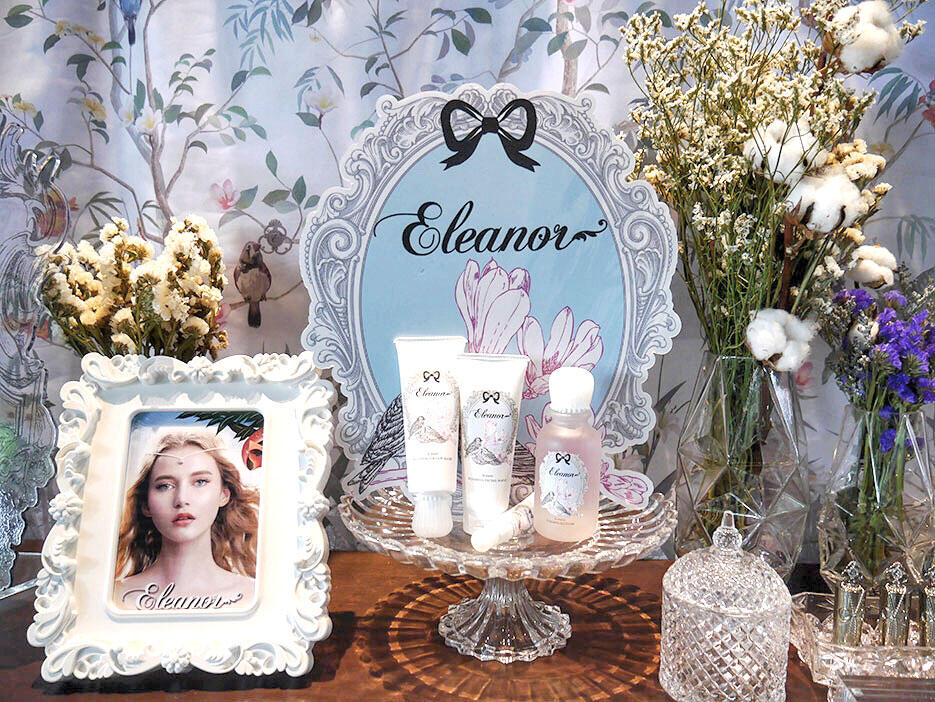 ELEANOR The Miracle Key FACE PRIMER SPF24 PA++ RM 165 /30ml
Enriched with botanical extracts, this velvety primer creates the perfect canvas for your make up application as a smooth and flawless second skin while removing all signs of tiredness and imperfection. It absorbs excess oil while hydrating your skin, blurs fine lines and imperfections, and is resistant to sweat and humidity.
ELEANOR The Miracle Key PORE REFINER Natural RM 165 /30g
This pore refiner is a fine balm which is applied before foundation to blur pores in a weightless manner. The fine spherical powder within covers imperfections to give a perfectly matte look while allowing foundation to stay fresh all day. It contains hyaluronic acid and macadamia seed oil that moisturize skin instantly while controling excess sebum due to dehydration.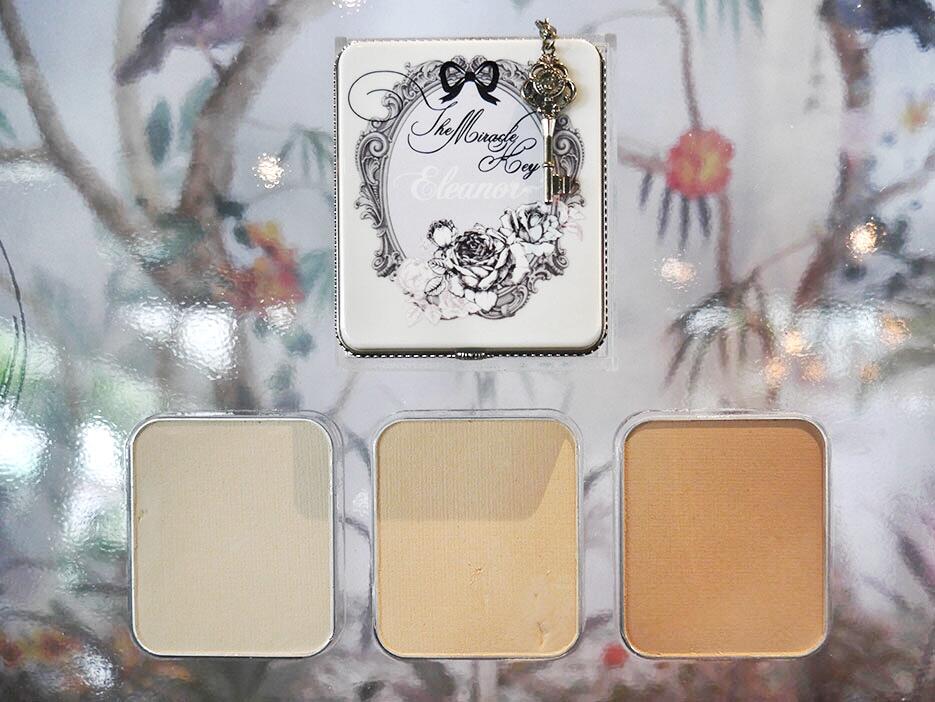 ELEANOR The Miracle Key COUVERTURE POWDER FOUNDATION SPF20 PA++ RM 245 /12g
This 2-in-1 compact powder foundation glides easily over skin to provide a flawless, natural matte finish. It can be used as a foundation for medium, adjustable coverage; or as a finishing powder over foundation for matte and perfect skin.
Available in three tones 01 Bright, 02 Natural, and 03 Healthy.
ELEANOR The Miracle Key SHEER VEIL LOOSE POWDER RM 225 /5g
This super fine loose powder sets makeup and creates a flawless finish that smoothes away fine lines and imperfections. It gently absorbs oil and minimizes the appearance of lines and pores. Completely sheer and ideal for all skin tones.
Available in three tones 01 Ivory, 02 Honey, and 03 Pink.
ELEANOR The Miracle Key SHEER VEIL PRESSED POWDER RM 225 /13g
The ultra-sheer pressed powder adjusts to any skin tone while minimizing the appearance of pores and fine lines. The weightless formulation can be worn alone or under and over foundation to prep skin, preserve makeup, and control shine for a flawless matte finish.
Available in three tones 01 Ivory, 02 Honey, and 03 Beige Shine.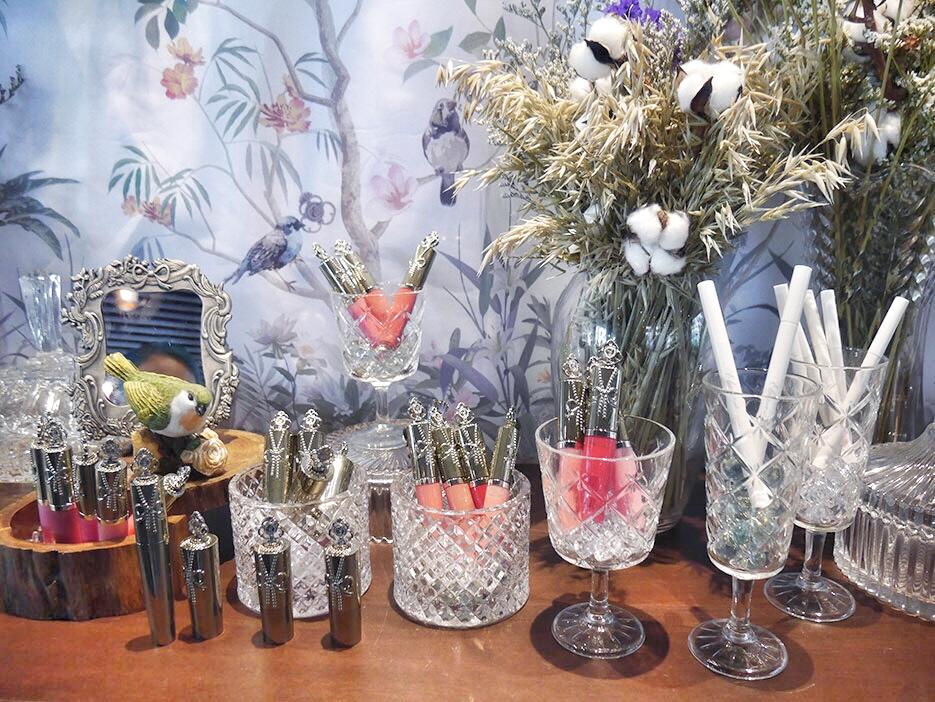 ELEANOR The Miracle Key CRYSTAL LIPSTICK RM 125 /3.4g
The Miracle Key Crystal Lipstick is an extremely smooth and natural lipstick with a formula that transforms into a fluid veil of radiant color upon touching lips. Each of the 8 radiant shades give lips lustrous, all-day moisture and a protective veil that improves texture.
ELEANOR The Miracle Key SATIN LIPSTICK RM 125 /3.4g
The Miracle Key Satin Lipstick delivers intense colours and a semi matte finish for an immediate true-to-color result. It makes your lips instantly polished with rich and full coverage! Wear alone or pair with The Miracle Key Lip Gloss for extra shine and glam. Colour stays fresh for long hours, and is available in 7 colours.
ELEANOR The Miracle Key SHEER LIP GLOSS RM 105 /5.8g
The Miracle Key Sheer Lip Gloss is a lightweight lip gloss which provides glossy, dewy & long-lasting finish. Each of the 8 colours available glaze lips in a soft sweep of luminous colour and the perfect amount of shine, enhancing lips to be fresh, light & moist.
ELEANOR The Miracle Key CREAMY LIP GLOSS RM 105 /5.8g
The Miracle Key Creamy Lip Gloss has an addictively creamy texture and a gorgeous, high-shine finish. It delivers intense colour and brilliance with its nourishing high performance formula that provides unstoppable wear and shine like coats of lacquer.
ELEANOR The Miracle Key LIP SHAPER RM 90 /0.3g
The Miracle Key Lip Shaper is of a retractable design- making it easy to enhance the shape of lips with the precise tip that can accentuate your cupid's bow for fullness, or line your inside edges for a slimming effect. It delivers balance and symmetry with a super smooth, seamless application; whilst being excellent for on-the-go use.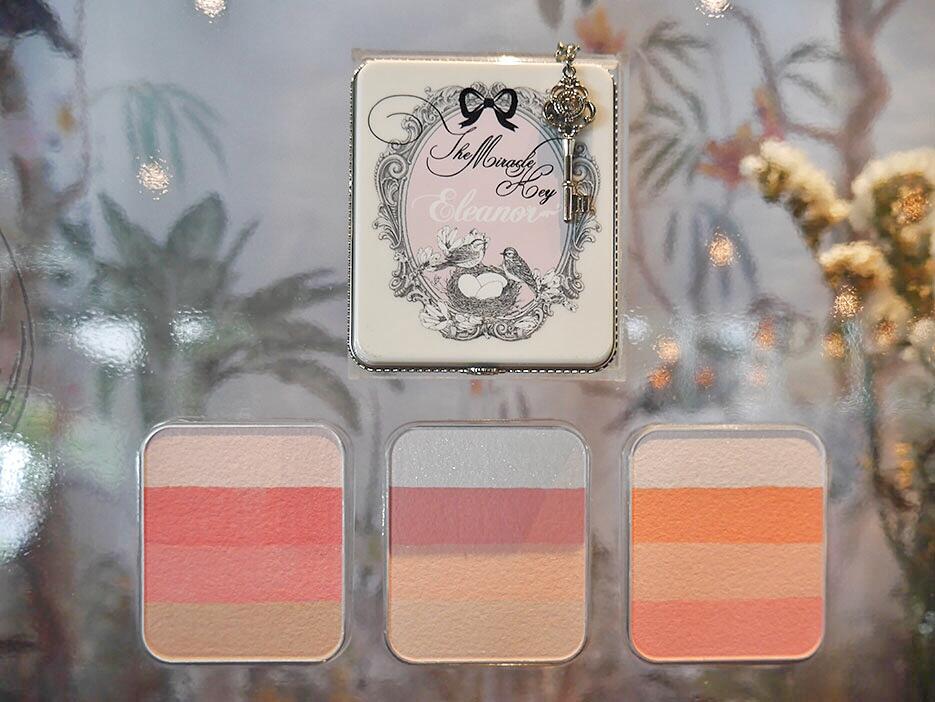 ELEANOR The Miracle Key GLOWING BLUSHER RM 170 /8.6g
Designed to be worn alone or blended together, this quad shade palette features specialized colours and textures that create a 3D look. Hidden under the blush compact is a handy brush applicator.
Available in 01 Summer Nectarines, 02 Spring Field, and 03 Blossom Time.
ELEANOR The Miracle Key NAIL LACQUER RM 45 /13ml
The versatile colour selection from Eleanor's Nail Lacquer includes everything from staples to statements, with couture-inspired shades to complete any look.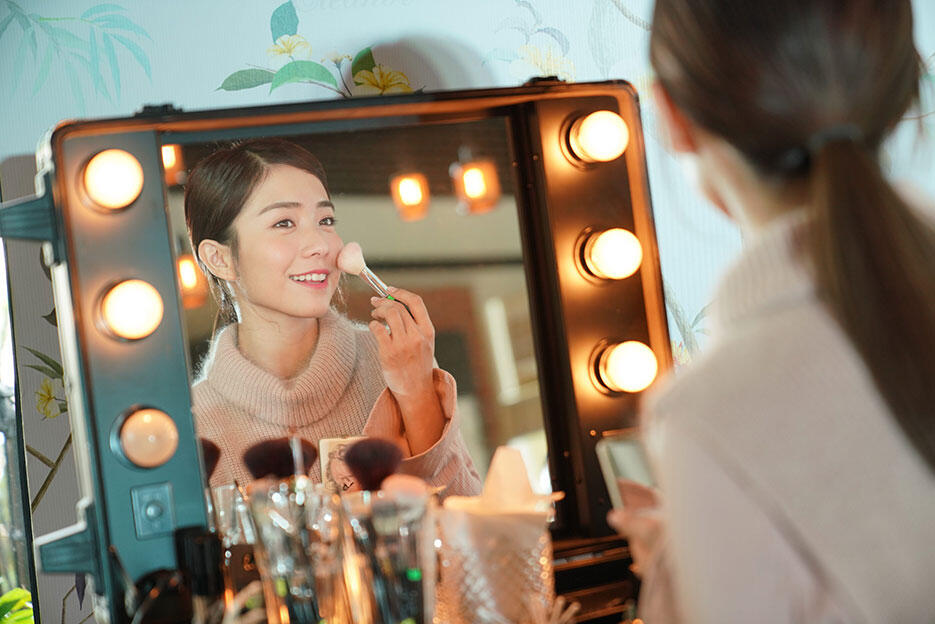 Emily Zying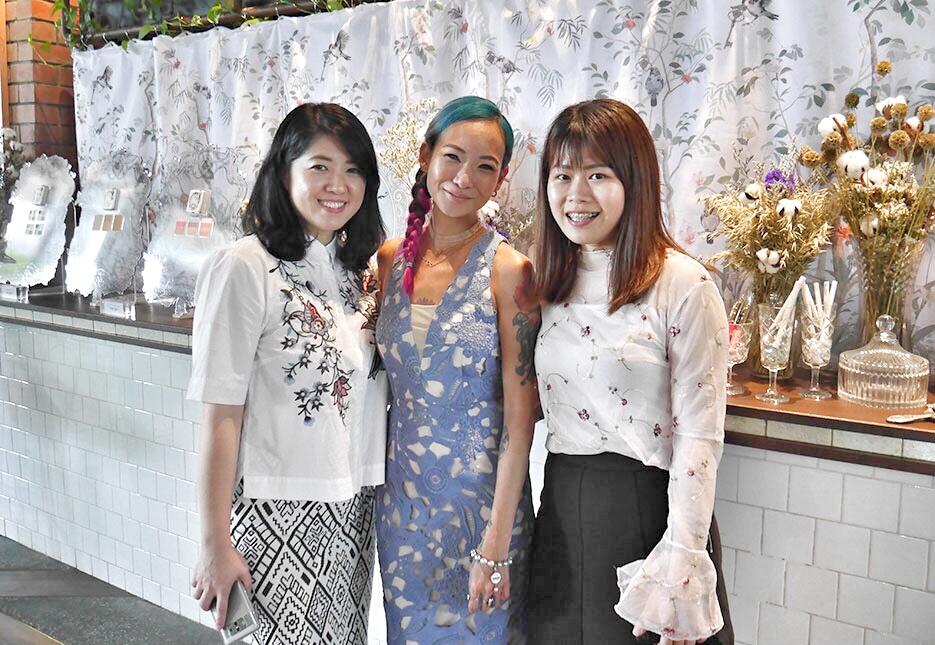 Grace Wong and Jaslene Kau from SASA Malaysia. Working with gems like these make our jobs so pleasant!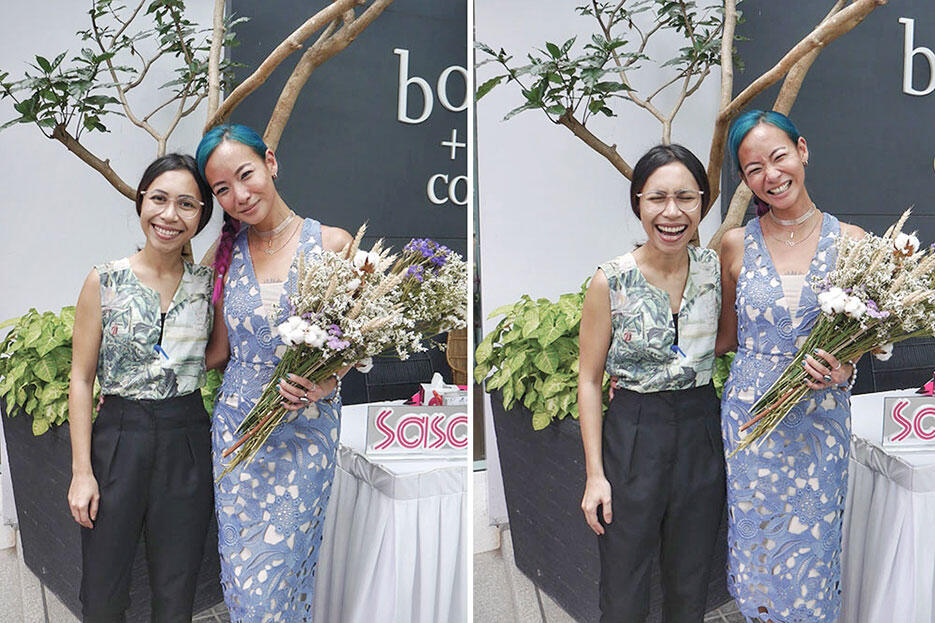 Baby & i! She's leaving me and Malaysia soon… to go marry the love of her life. I've been convincing her to marry ME instead for the past two weeks, and ignored her resignation letter in my inbox ?? #denial #marryme #cutestlesbiancoupleevaaaaa
+ + + + +
Back at home, i took out the products that Eleanor gifted to me to play with >>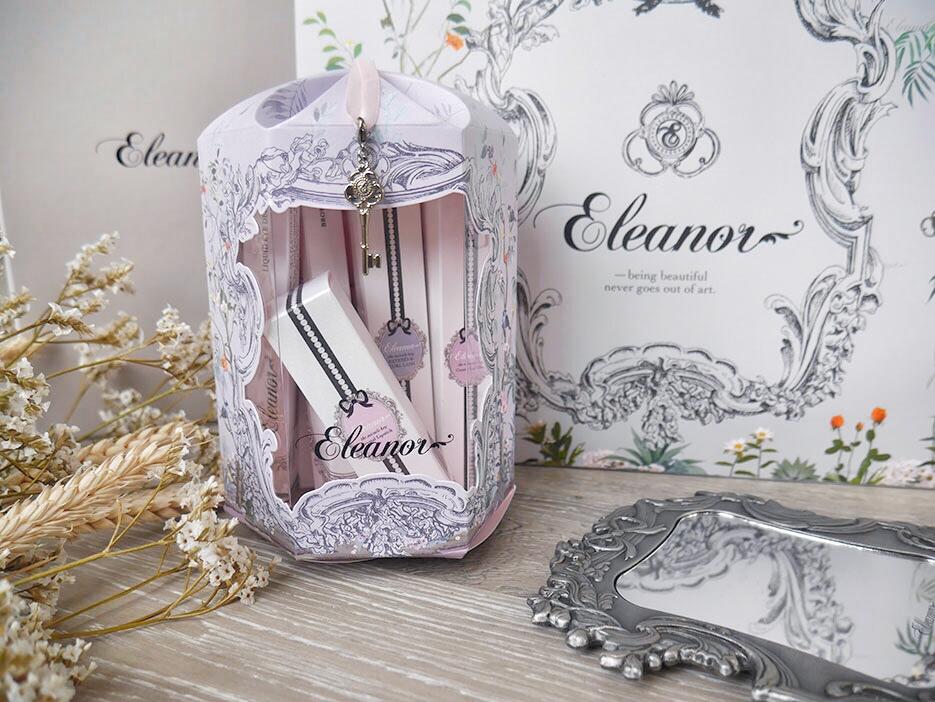 The engraved silver-plated mirror on bottom right is from the Eleanor collection too (RM 185), and would look great on a dressing table especially if it's already honed towards a baroque style. Or you could just put it on your office desk and look at yourself while on a con call.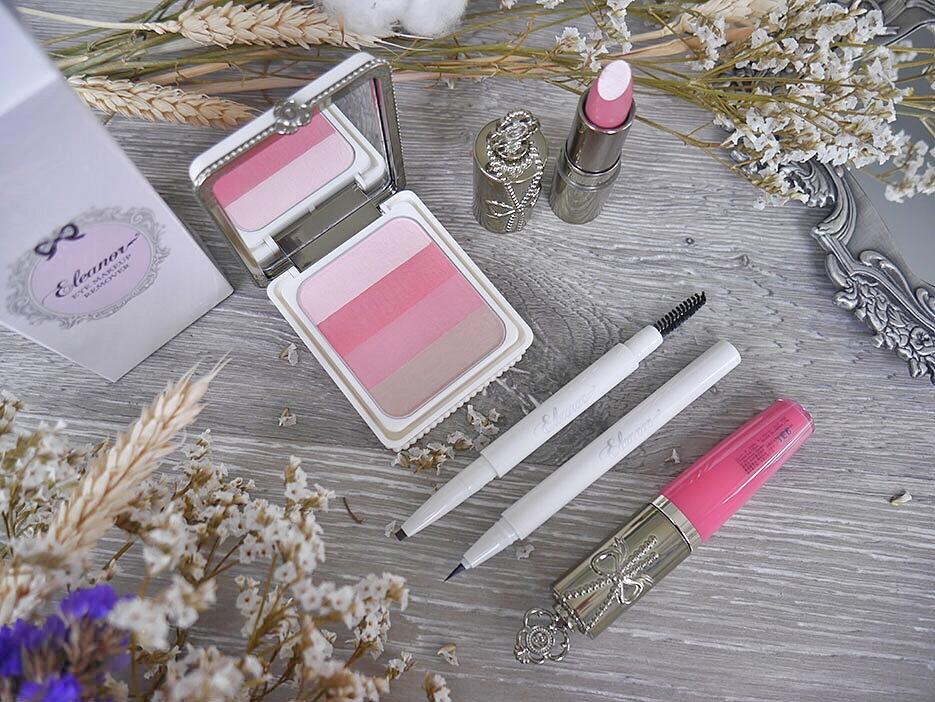 Pictured above is The Miracle Key Glowing Blusher (RM 170) in 03 Blossom Time,
The Miracle Key Crystal Lipstick (RM 125) in 02 Mellow Evening,
The Miracle Key Brow Shaper (RM 95) in 01 Dark Brown,
The Miracle Key Liquid Eye Definer (RM 95),
The Miracle Key Creamy Lip Gloss (RM 105) in 07 Strawberrie Sherbet
Face put on, with the make up above: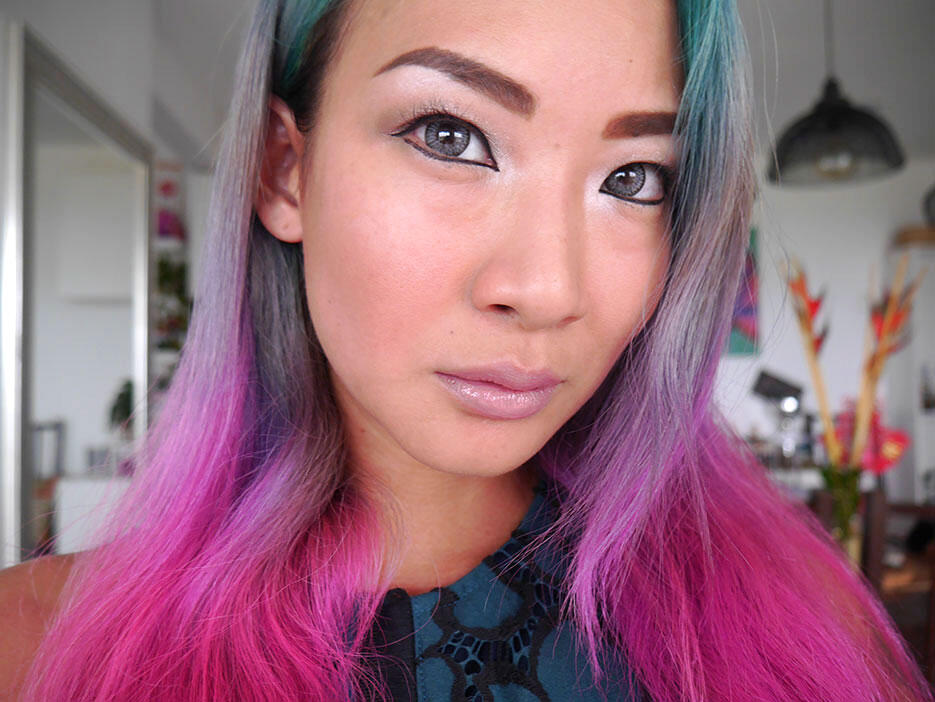 I shot the selfie above with my camera and merely brightened the levels slightly on photoshop, so you can see the actual colour of the make up. Didn't lightroom / snapseed / whatever otherwise! On my lips is the Crystal Lipstick in 02 Mellow Evening.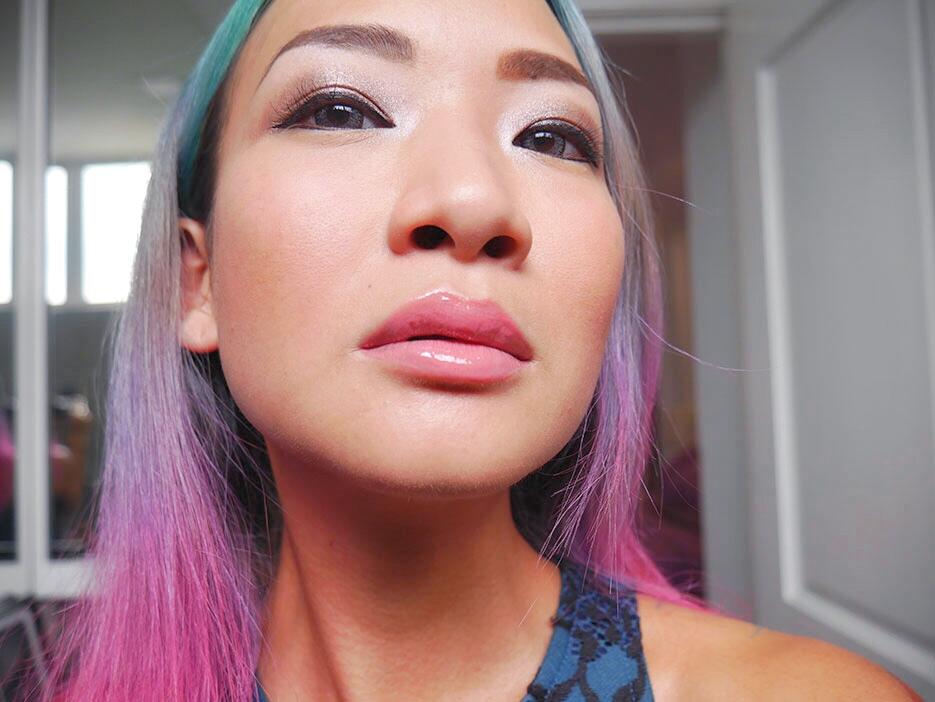 Changed up the lipstick for the Creamy Lip Gloss in 07 Strawberrie Sherbet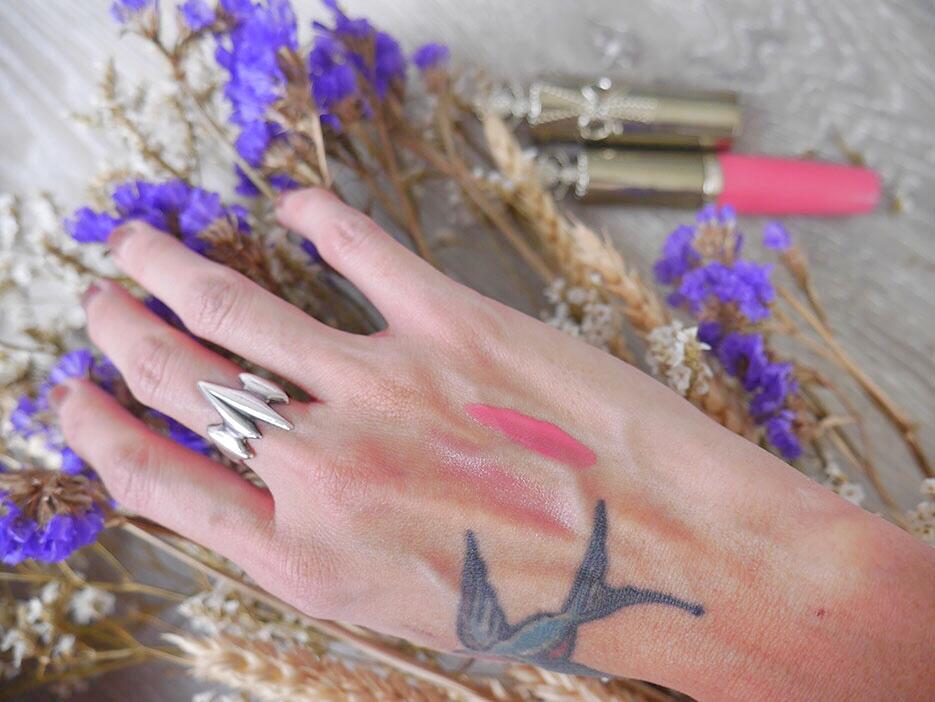 The Creamy Lip Gloss in 07 Strawberrie Sherbet has a thick creamy texture with high-shine finish. As you can see, one swatch swipe shows off intense colour with its nourishing high performance formula that provides shine like coats of lacquer.
The Crystal Lipstick in 02 Mellow Evening swatched just below looks barely-there on my hand, but shows up smooth and natural when applied on lips. I'm quite keen on the colour, it's like a lilac mauve reminiscent of a young twilight sky.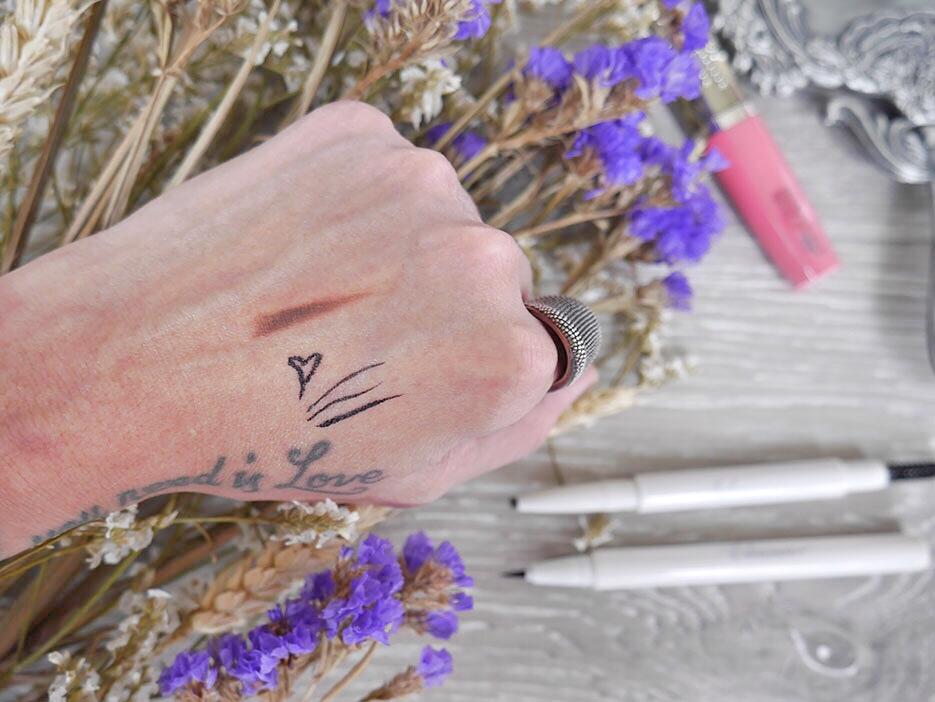 The Brow Shaper has a retractable pencil tip with a tapered end to shape, define and fill in brows for a natural polished look; while the other end features a brush for brow grooming. Besides the colour i got which is dark brown, it's also available in dark grey. I found it medium-soft in texture so i don't have to press hard in any way when applying it, else it'll come off as too dark (unless that's what you're going for). Easy to colour in brows fast, and skinny end of the taper allows for defined lines.
The Liquid Eye Definer has a super-fine hair-brush tip for precise application and versatility in line width for a variety of looks. The rich, highly pigmented colour glides on smoothly for intense payoff that dries down quickly and stays put for long hours without smudging, unless you cry with laughter and accidentally rub tears away. Then you'd have to redo the flicks on the sides of your eyes. #triedandtested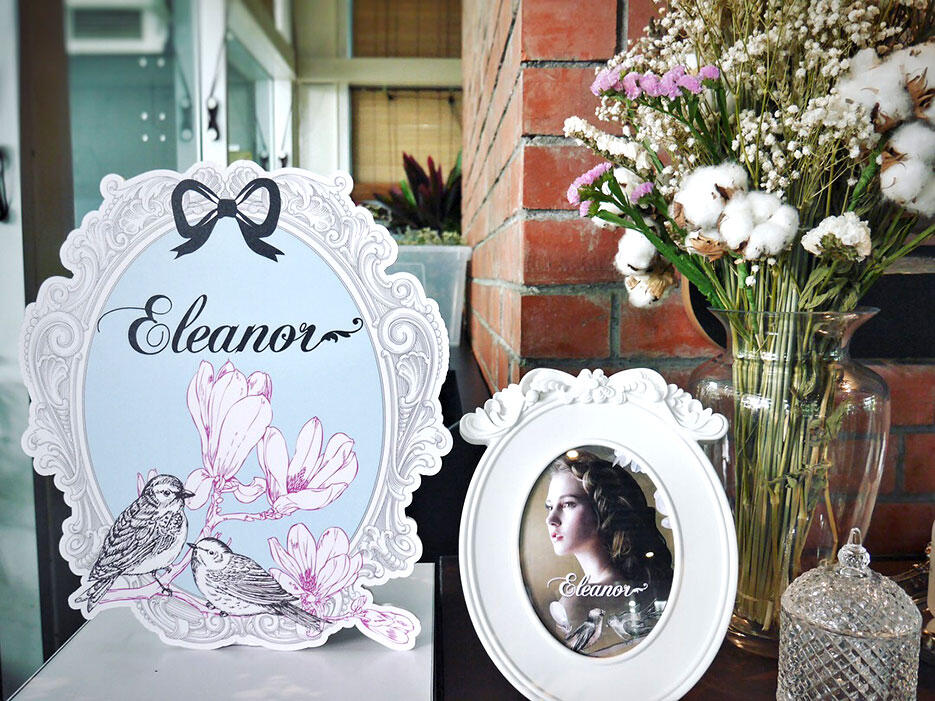 Eleanor products are made in Japan and authorized for retailing by the Japan government. With the availability of the full complete range of makeup products and selected skincare items, the brand brings women with an all-rounded and distinctive beauty experience.
Eleanor is exclusively available in the following SASA stores in Malaysia:
Pavilion KL 2, Gurney Plaza 2, AEON Bandaraya Melaka, One Utama 2, Sasa Selective One Utama, KSL City, IOI City Mall, Aman Central, Queensbay Mall 2, Lot 10, Cheras Leisure Mall 2, Ipoh Parade, Setia City Mall, AEON Mall Bukit Mertajam, Selectiv Sunway Putra Mall, Bukit Raja Klang 2, Damen, Komtar JBCC, and Paradigm JB.
Eleanor
Website: eleanor.world
IG: @eleanor.world
SASA
Website: www.sasa.com.my 
IG: @sasamalaysia
FB: facebook.com/sasamalaysia