When King told me that I'll be joining her to visit a new cafe that serves up healthy wholesome goodness, I was ecstatic! I love  salads and cold-pressed juices. I have a particular friend that calls me a goat whenever I take my greens. Ugh. I shall just embrace this healthy #goatlife and make my parents proud for having instilled this good discipline.
Goodness Greens Cafe is a new venture that differs from the usual coffee joints around the neighborhood. They offer an extensive menu of vegan soups, salad bowls, smoothie bowls and cold-pressed juices. We were spoilt for choice! I think we spent a good 15 minutes trying to decide what we each wanted.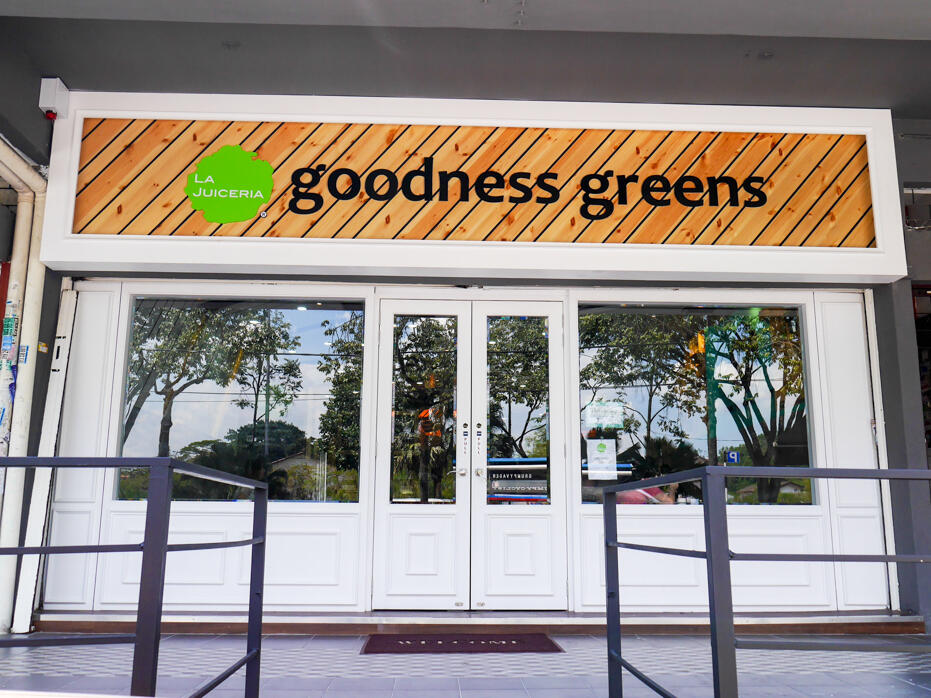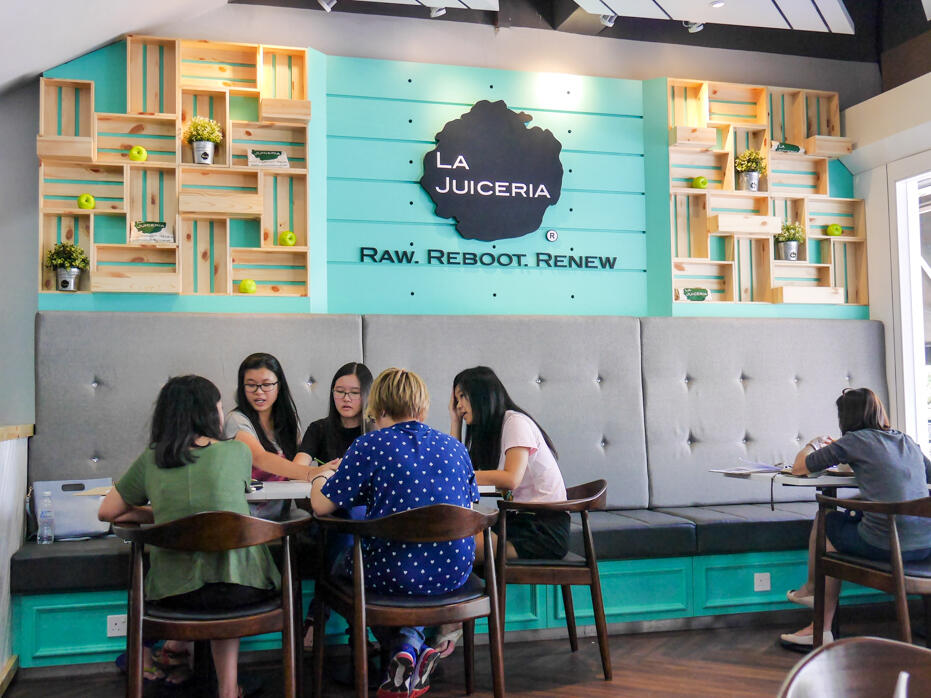 We really loved the interior of the cafe. It was minimalistic, spacious and very cosy. The long paneled windows allowed natural sunlight to light up the space. Perfect for that Instagram shot(s).
One thing we noticed during our time there; the other patrons were all very poised and soft-spoken. We tried to blend in and spoke barely above a whisper the entire time. Haha.
I liked their concept of being able to customize our own salad bowl and tweaking it to our preferences. It felt like we were given a white canvas to create our own masterpiece.
First, we had to pick the size of our salad bowl: Petite, Medium or Grand. Next, we were to select our Base, Mains, Supplementary and Prime items to add colors to our masterpiece. To top it off, we were given about 10 salad dressings to choose from. We were so overwhelmed with the options that we opted to ask the friendly staff for recommendations.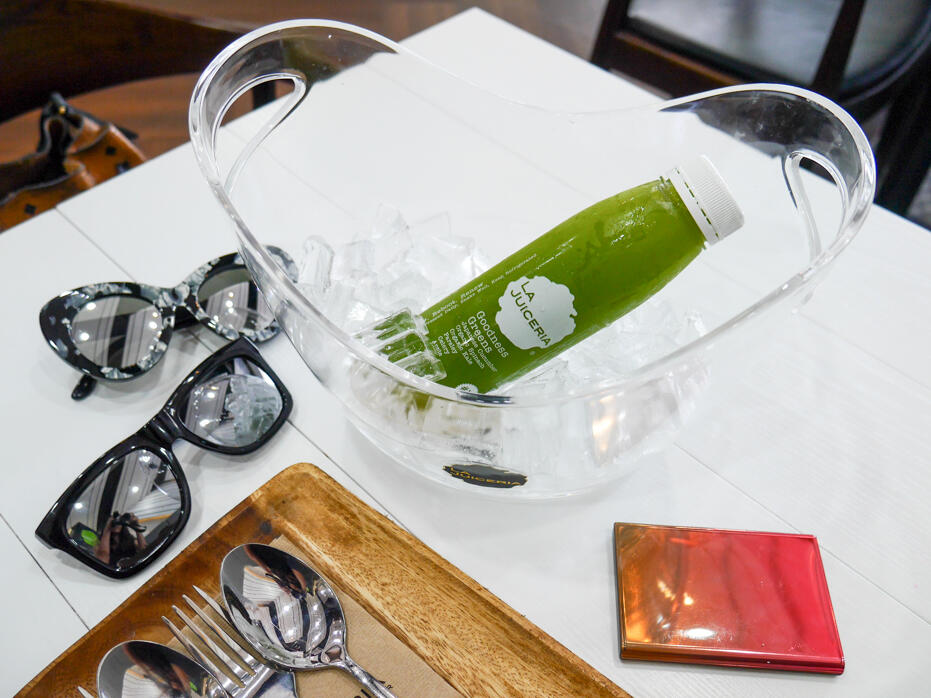 Baby ordered the Goodness Greens juice which was thirst quenching and perfect for a sweltering hot afternoon. Goodness Greens Cafe was actually named after this best-selling green juice!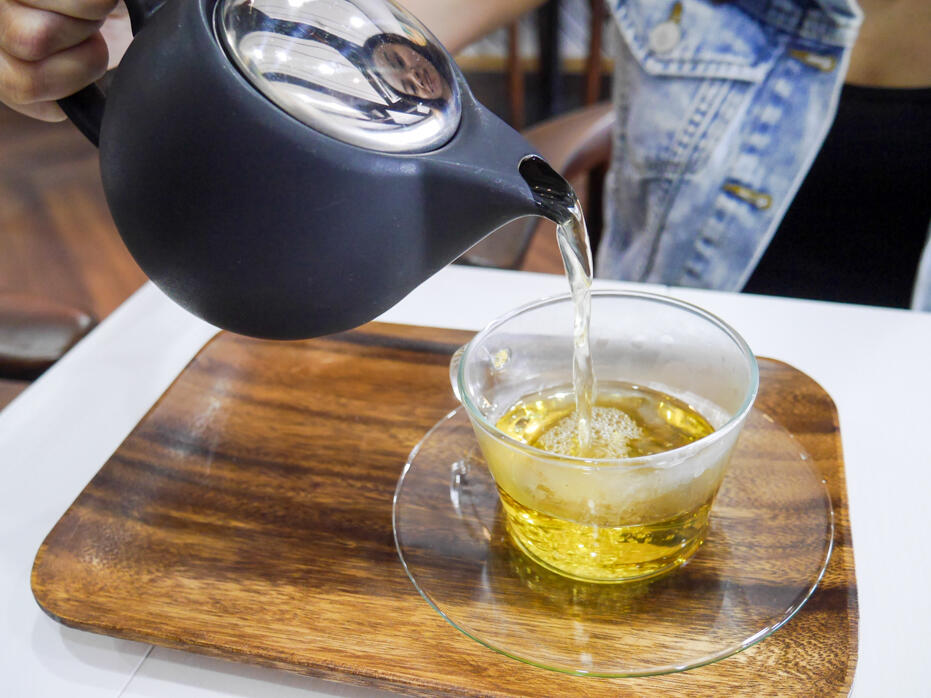 I opted for a Power Peppermint which was a house special tea blend.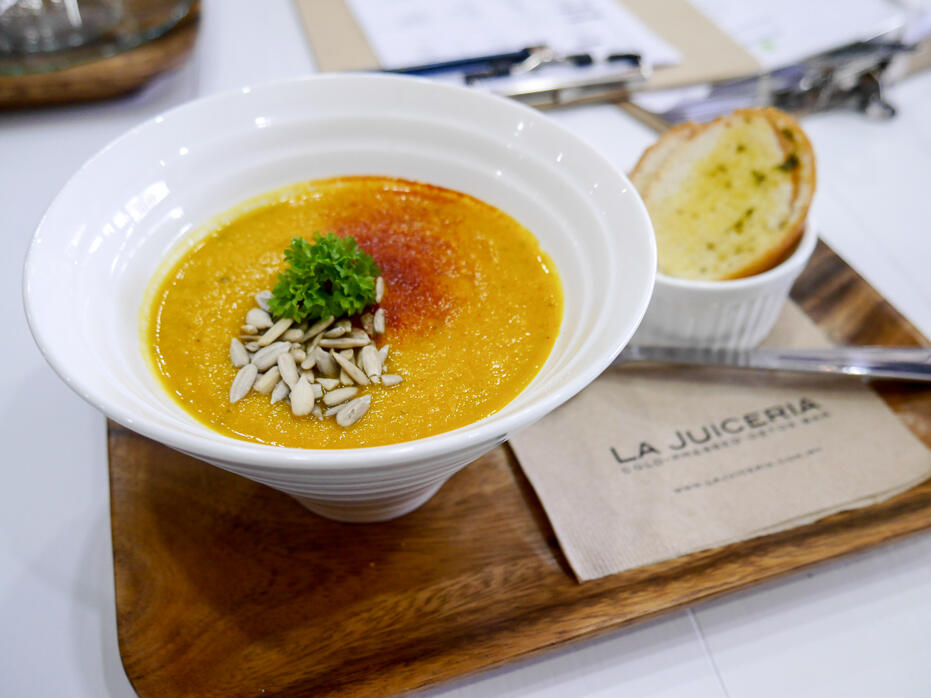 We started off with a carrot and rosemary soup. Initially, we thought they got our order wrong. At first glance, the colour of the soup fell more towards the colour of a pumpkin. But we confirmed with the staff and it was indeed what we had ordered. Ooops!
The soup was made with Almond Mylk and its texture was real thick and creamy with a perfect blend of rosemary.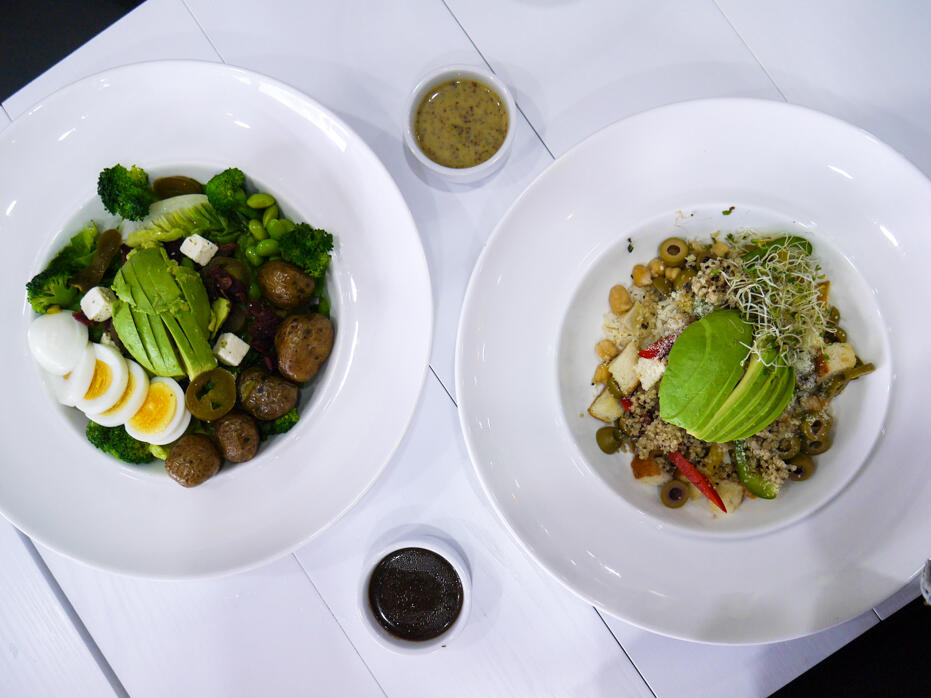 We ordered a Grand salad each. Isn't the setting super Instagrammable? Baby said it was "very Kinfolk."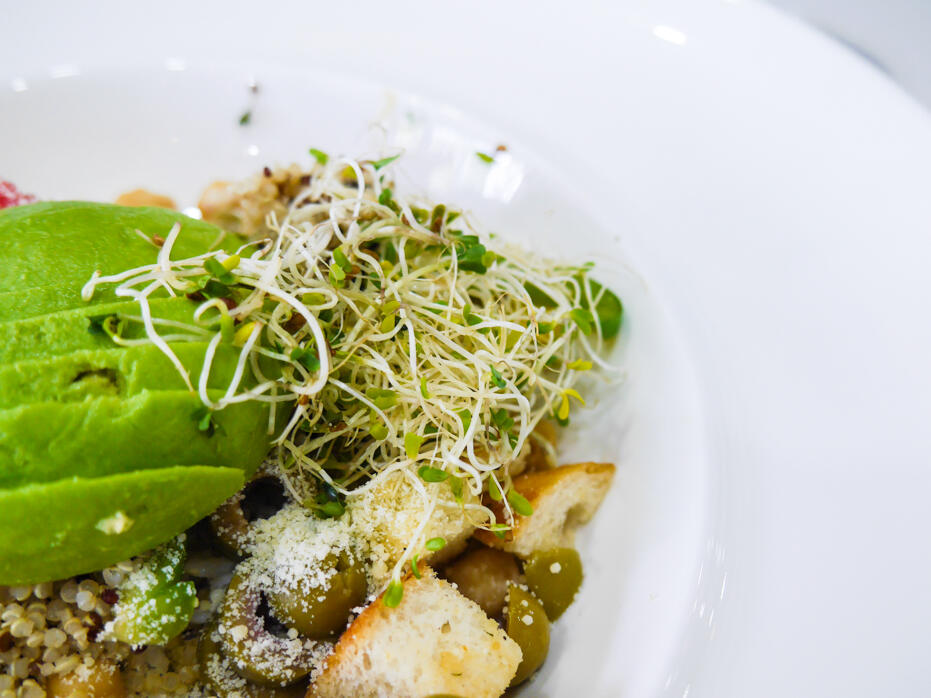 Rachel's masterpiece.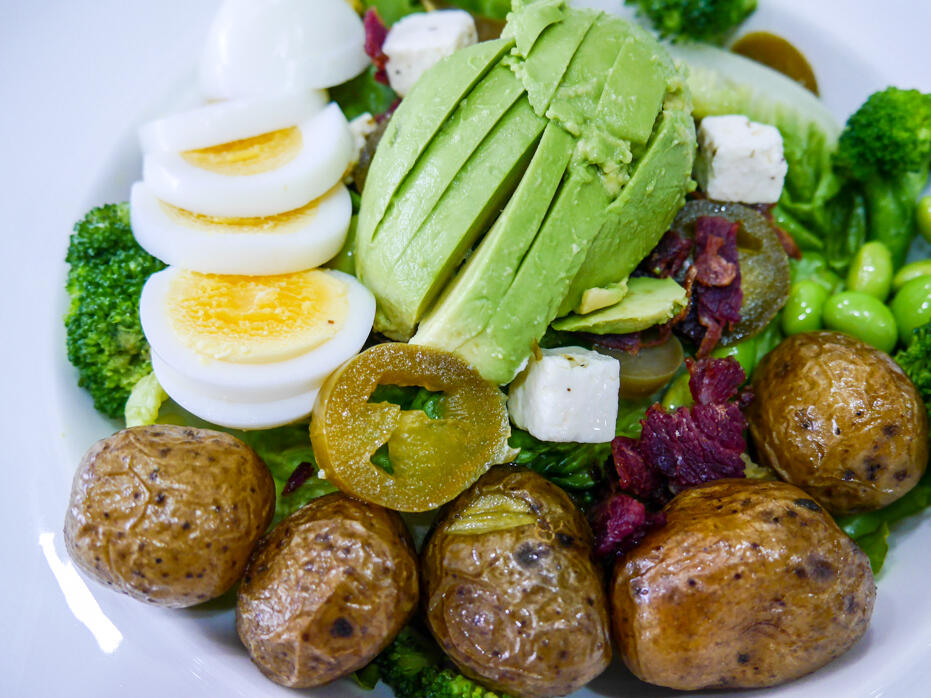 Baby's masterpiece.
Happy faces with our masterpieces!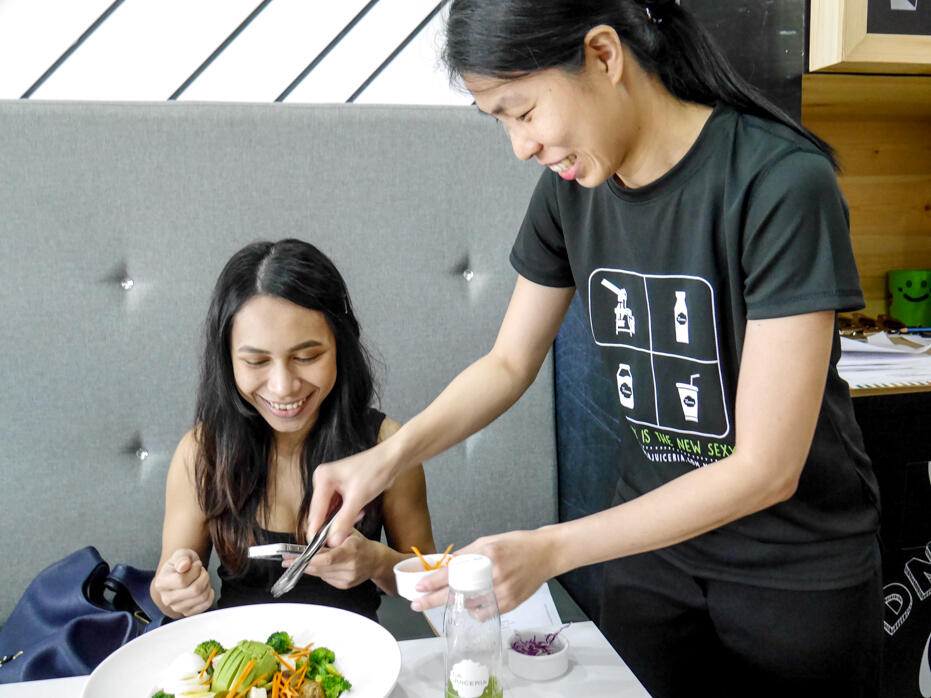 Here's Joanne adding some color to our "very green" salads.
A dash of color from the carrots really did make a lot of difference to our salads. Thanks Joanne!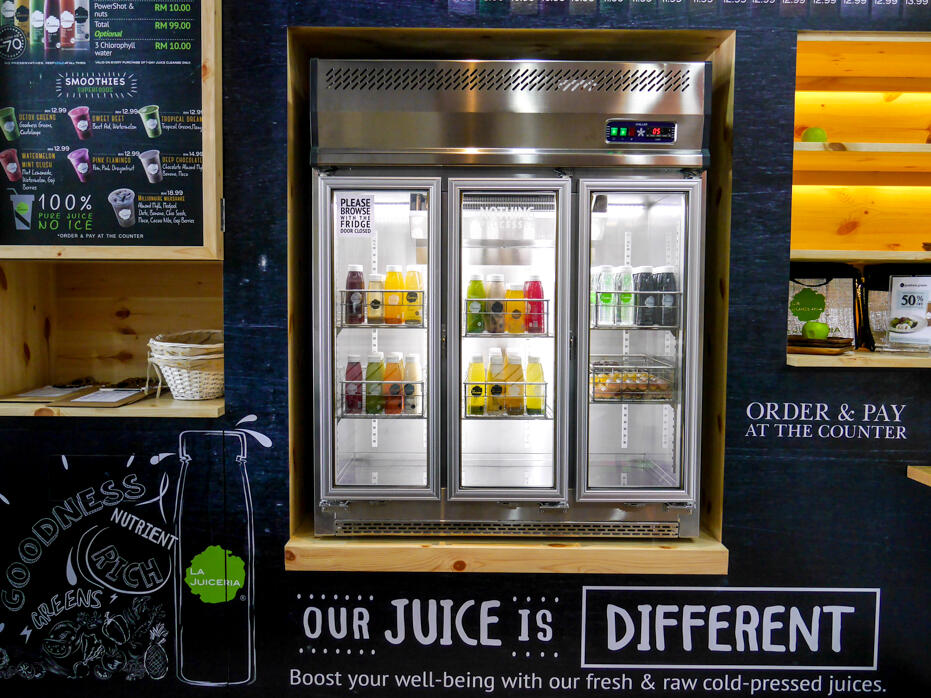 If you're in a rush, Goodness Greens also offers ready-to-go cold-pressed juices from their chiller. We love how all of their juices are sugar-free!
The cafe is child-friendly too, with a cute play area to keep kids occupied while mommies and daddies dine-in comfortably.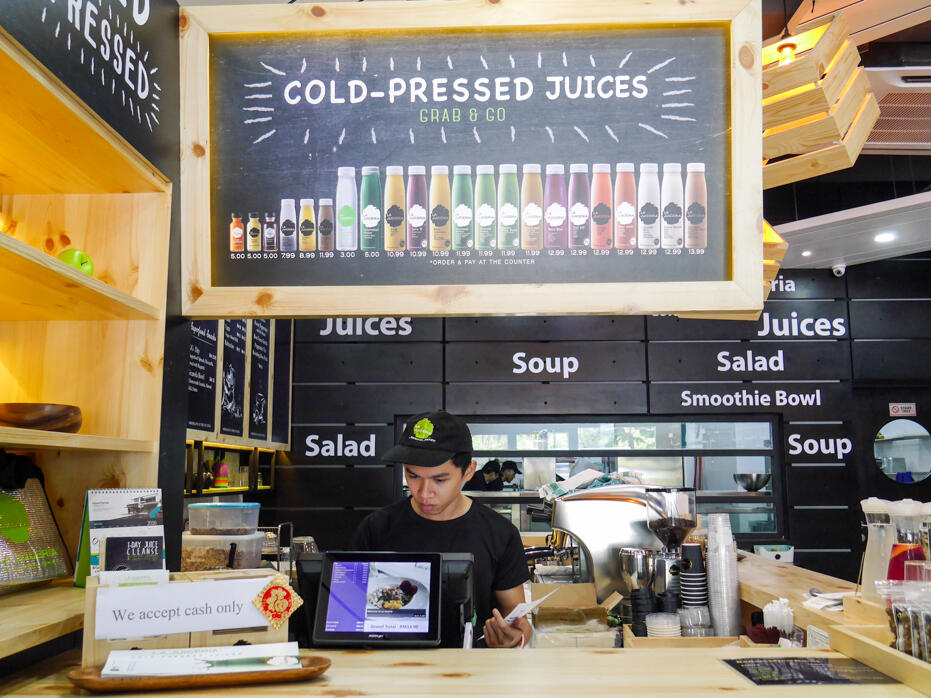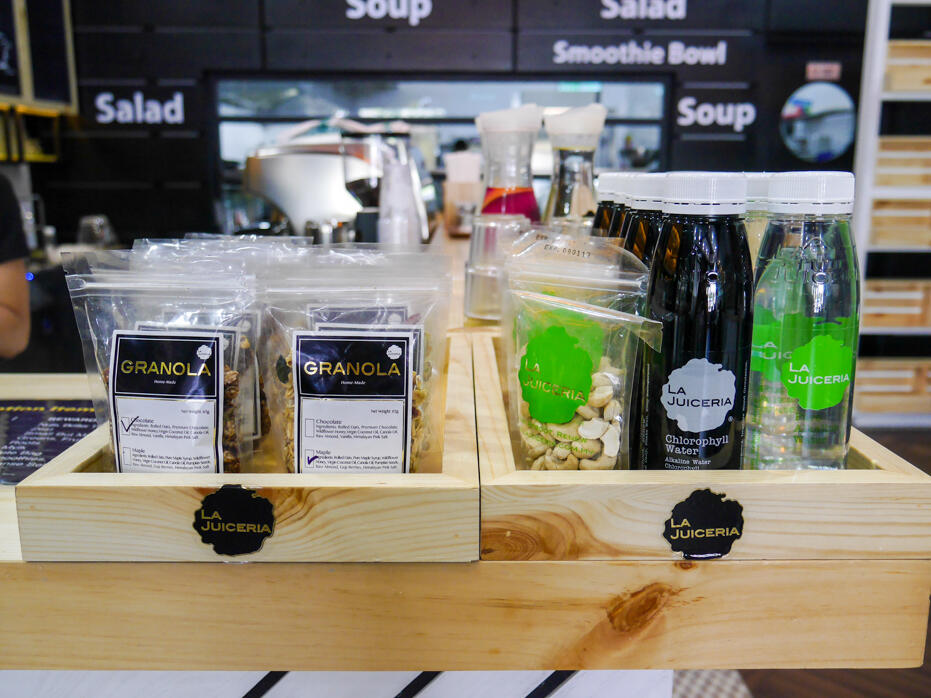 Kavita was kind enough to let us bring home some granola and Almond Mylk. I was skeptical about the milk at first because I am not too fond of almond, personally. It has a really distinctive taste to it. Surprisingly, it was so yummy! I loved how the milk was infused with a hint of cinnamon. I wouldn't mind having this for breakfast everyday!
We both really enjoyed this Acai Berry Bowl – strawberries, shredded coconuts, bananas chia seeds, cacao nibs, and bee pollen. The ingredients complement one another very well. Giving this a 10/10!
Baby and the crew. Everyone was so attentive and made sure we had an enjoyable dining experience.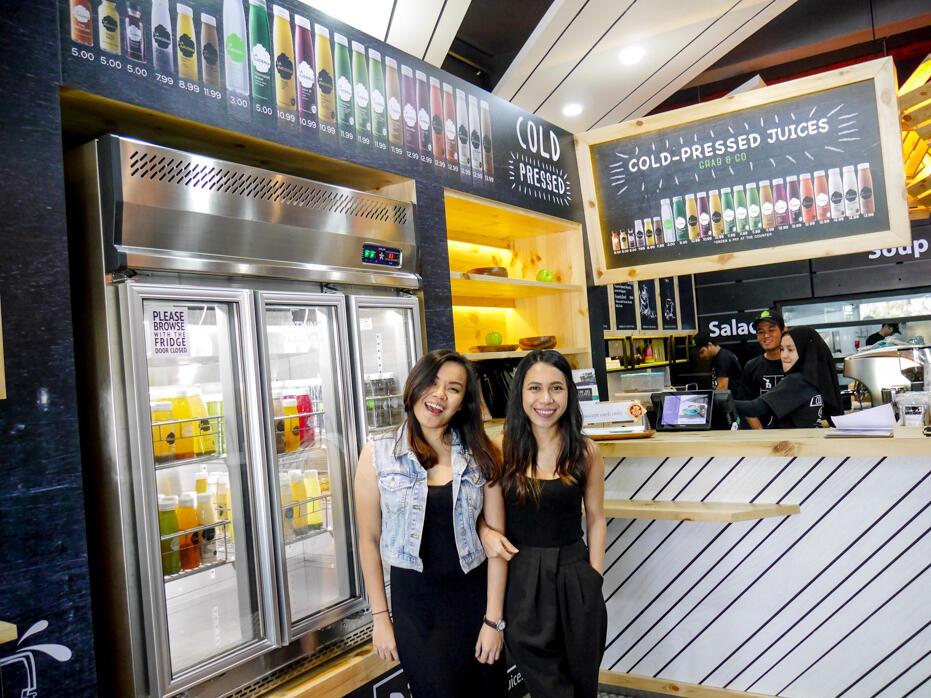 Happy campers after a healthy and satisfying meal.
+++++
Goodness Greens Café
32, Jalan Datuk Sulaiman
Taman Tun Dr Ismail
6000, Kuala Lumpur
Tel: 018 368 3320
Facebook: www.facebook.com/goodnessgreenscafe
Instagram: @goodnessgreenscafe