This are really old pictures (from a few months ago) but i felt compelled to write a little about the movement i've been participating in this week, and didn't get any shots of recent so am chucking these in.
My first experience at Aloha was back in May for Claudia's birthday, when she gathered a group of us to spin and have dinner after.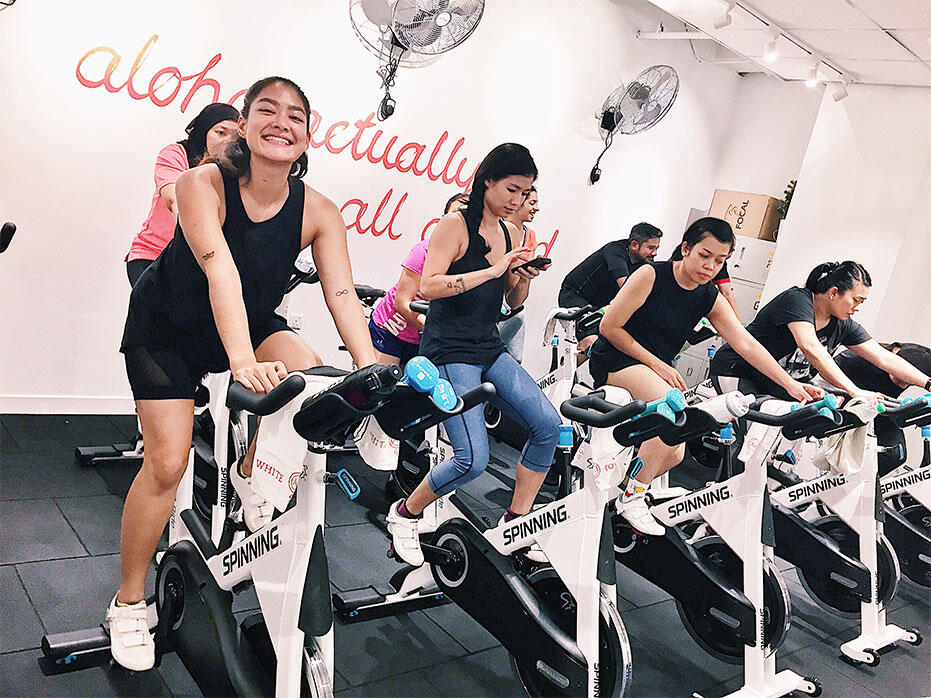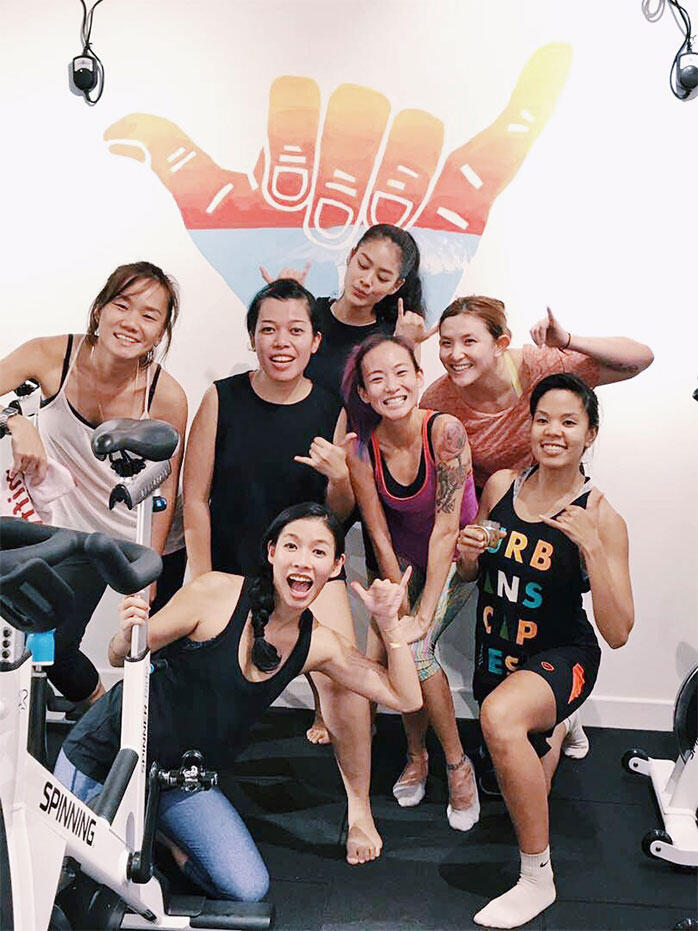 The #Formerfrees all pumped on endorphins.
Joleyn, Myra, Claudia, Sarch, Didi, Sueann <3
Last week, i decided to scoot on over to Aloha by myself for a mid-day class, and was so surprised to bump into a whole bunch of friends hanging out at Rubberduck pre- or post- class. Nadia offered me her upcoming Friday's class cos she couldn't make it, but i said i wasn't free and wondered why she didn't just give it up. They said it was like buying concert tickets and people were in queue so she'd rather pass it along to a friend. I was like wow what is this.
Anyway i went for the Wednesday class, and almost fainted (for real!) cos it's so damn intense.
After that i had to cancel Friday badminton with Gobi and gang cos i still couldn't walk proper two days after!
It works out an entirely different muscle group (front thighs) compared to powerplate!
On Saturday morning, i headed to Ohanajo Studio for pranayama and movement meditation with Jojo. Tbh i was still sore from spin, but the yoga session i went to was really more about moving energy / chi than moving the body.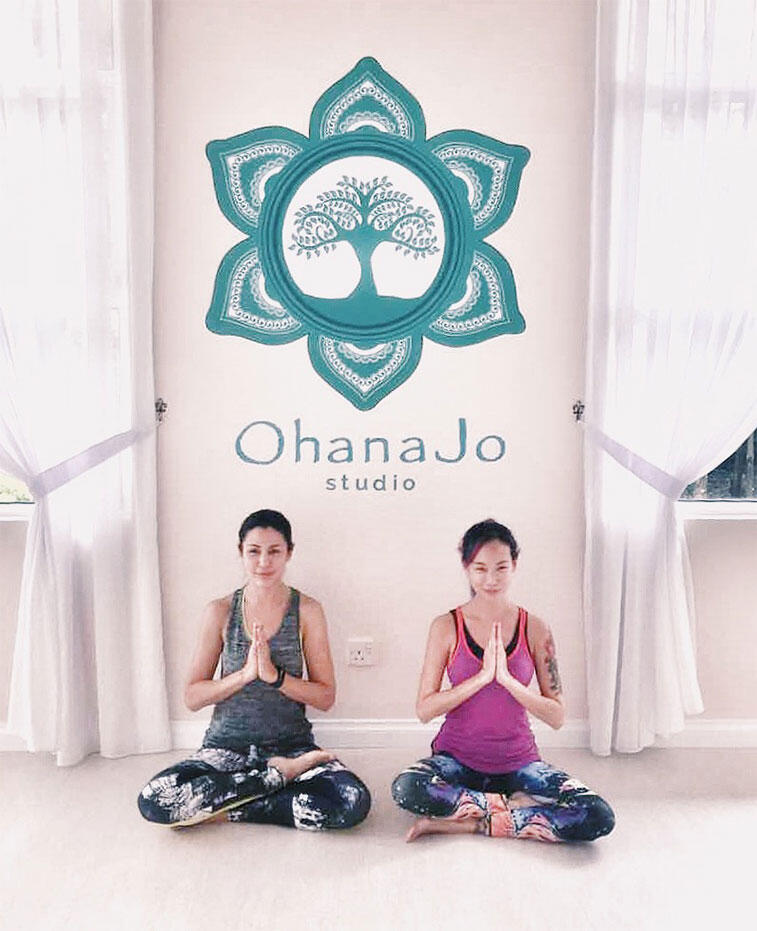 Jojo has got some real magic going on in that space. I felt a huge internal shift at the end of the class and couldn't help… crying! Was a little shy about it but am embracing just releasing whatever it is that requires it and she was really sweet to talk me through it and give me hugs <3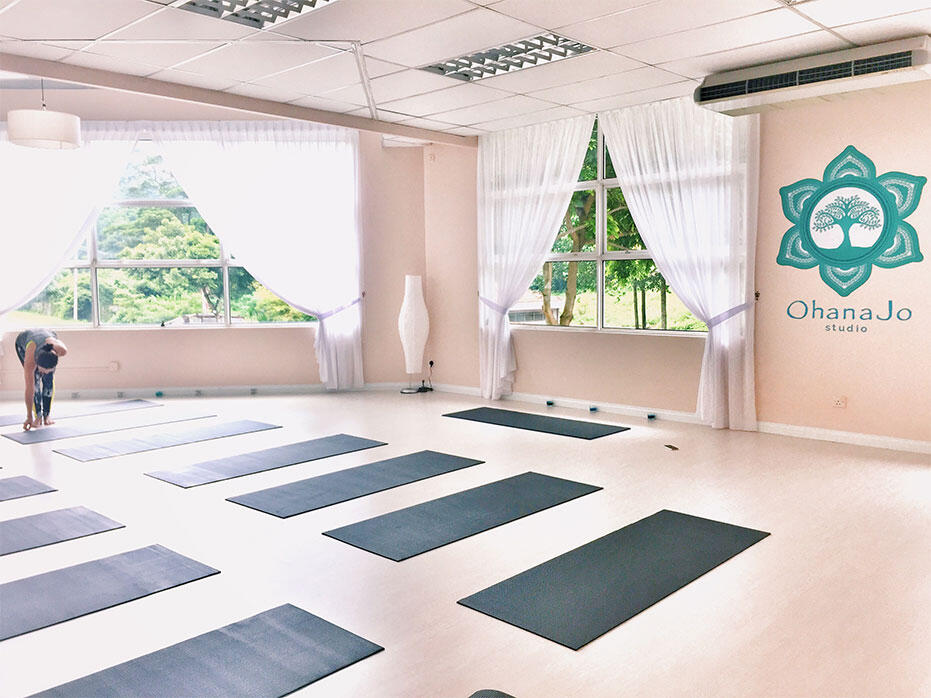 Again, old pic from a few months ago. She's done it up even more now, i noticed the corner with the lamp has more curated items atm.
The pic below was when i taken at bodytone / powerplate when i was trying to build up my matchstick arms.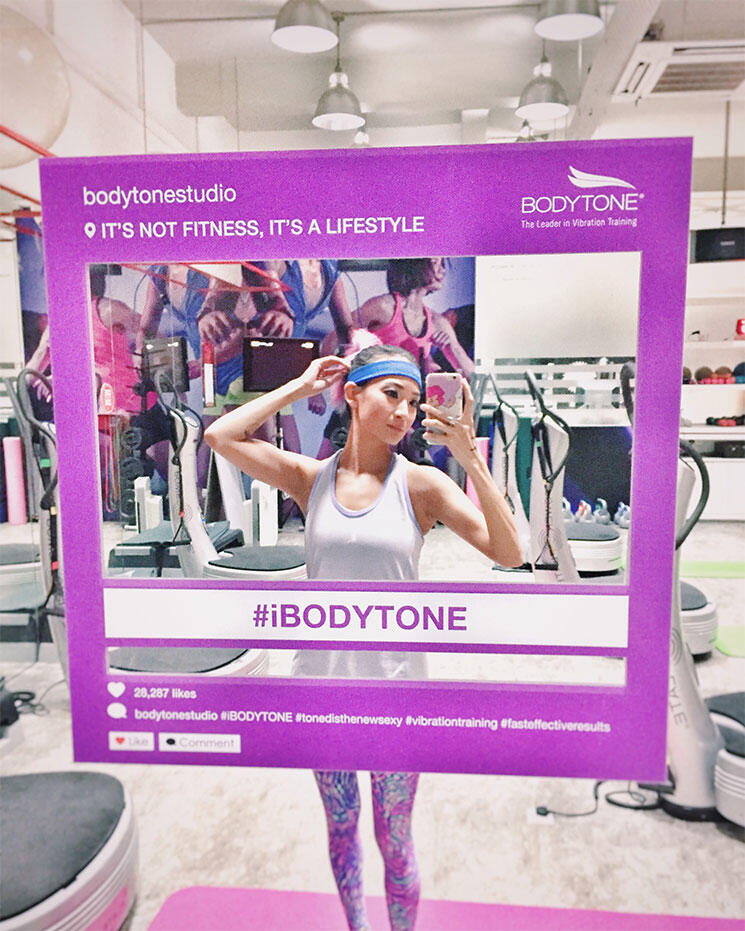 I think they're back to being matchsticks again sigh. Am trying to maintain a routine that doesn't require me driving 30 minutes out thus more sustainable! However, psyching myself up to do push ups at home only happens when i'm getting off the bed or sofa.
What i *have* managed to do at home is vinyasa yoga by watching YouTube vids, but figure i may have to suss out something a little more high intensity ala Kayla Itsines to balance it out! If you have something great to suggest to me, do tell!