I've been going for a handful of plays and theatre productions across the past month, with the most recent being Ankur: Under The Kayon Tree last weekend. Presented as part of the Shantanand Festival of Arts 2017 held at The Temple of Fine Arts Kuala Lumpur, the showcase featured storytelling + drama + music artistically directed by Jyotsna Nithyanandan Prakash, a multiple Boh Cameronian Arts Award winner.
I had no idea what i was going to watch.
I didn't know any of the names involved,
i didn't know what i was going to watch,
i hadn't even gone to the Temple of Fine Arts for a show before (except to eat and for Aps' wedding haha).
I quite like the intrigue of watching a show (be it a movie or stage production) not knowing its premise. I like to think my intuition led me to watch that show, and allow the element of surprise to take over the experience.
What struck me most was the 14-instument multi-ethnic ensemble that comprised of a melange of traditional Malaysian instruments (Malay kompang, Chinese lion dance drum, Indian tabla drums) and classical Western ones (bass, drums, harp, violin, piano, etc). I'm so accustomed to listening to one of those instruments at a time, but listening to them all go at it via compositions written especially for them as a unit was wonderful to behold and hear.
It was like listening to an adventure unfold with familiar sounds stepping in. Familiar when heard by itself, but new and wondrous skipping alongside each other. I felt like dancing and just listening to the different solos filled my heart. My fave was the comedic banter amongst the three percussionists. I would gladly watch them all again anytime!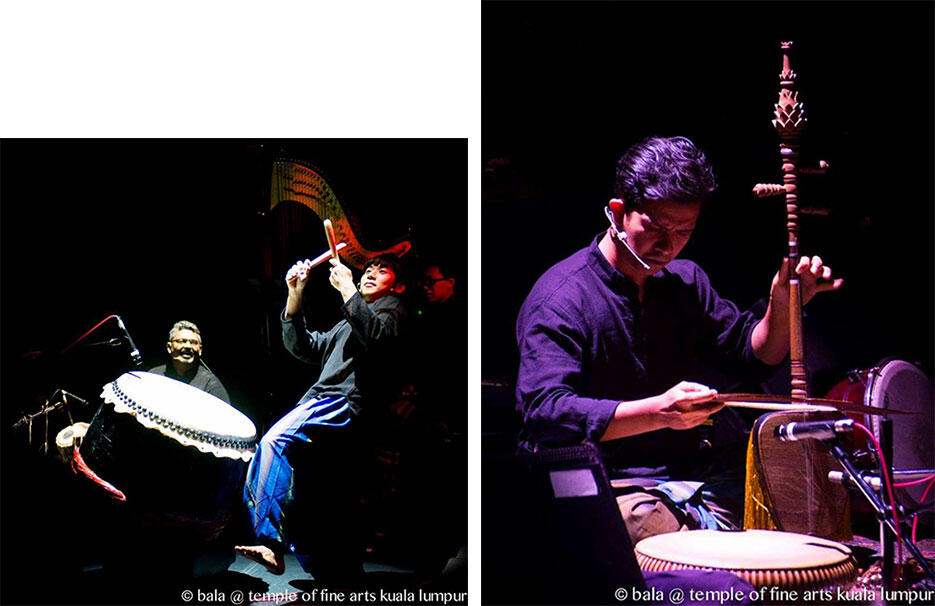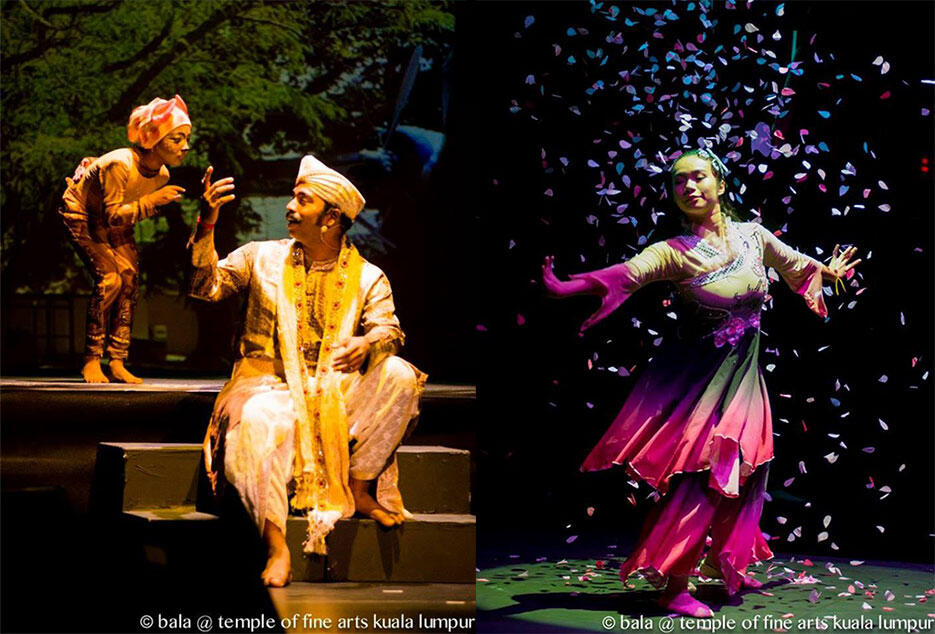 The Ankur Orchestra performed original compositions under the musical direction of Jyotsna Nithyanandan showcasing their theatre and dance adaptations of legendary Malaysian stories like those of Langkawi's Mahsuri, Parameswara, and Hang Tuah. One of my favourites was by ballet dancer Chi Ying, whose performance was accompanied by the most perfect dress that flew around her as she twirled, and scores of petals raining down on the stage and audience for many minutes. It was magical.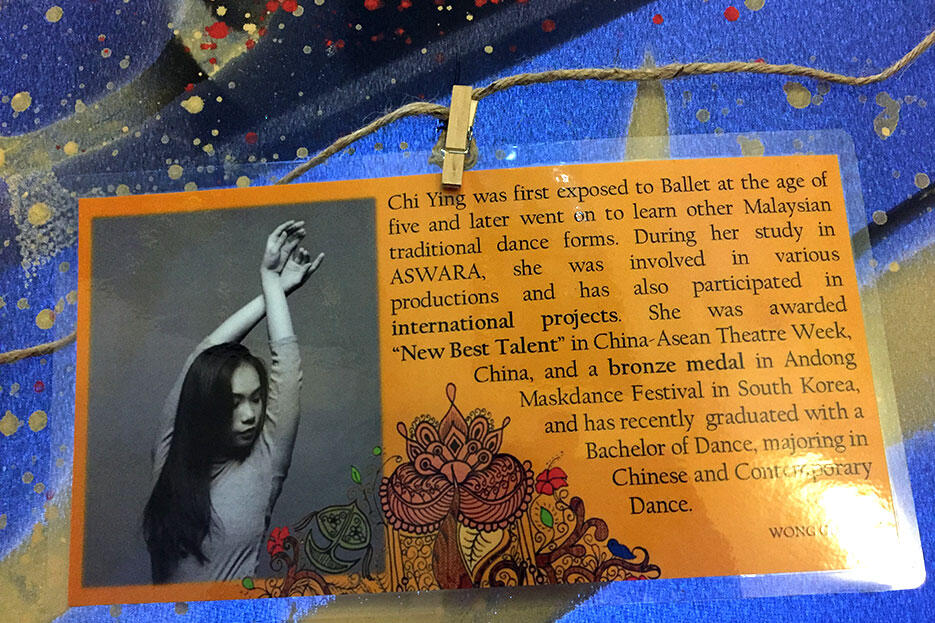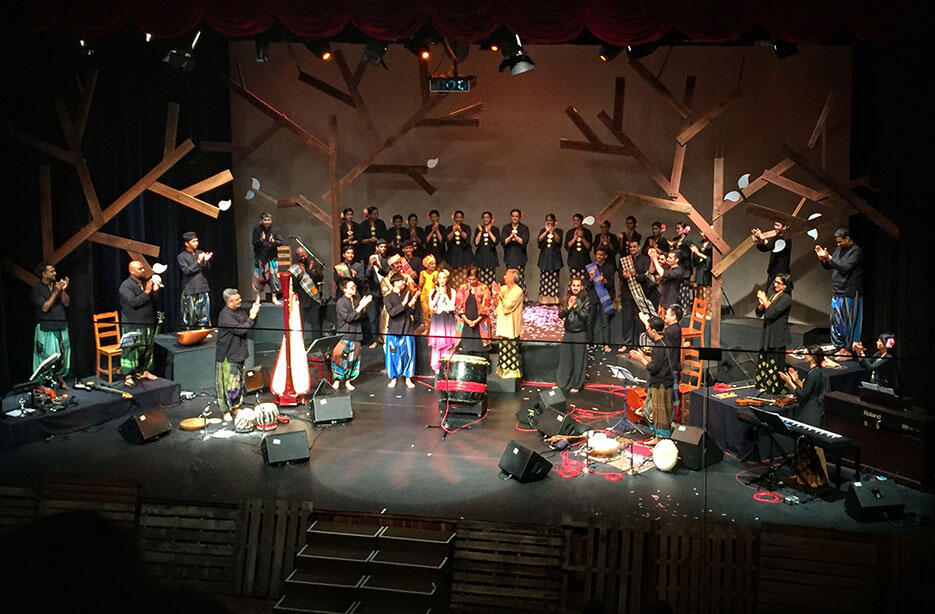 "The Sanskrit word Ankur, meaning "sprout", is an analogy of the various people who came to lay foundation here. Their seeds of culture, language, and traditions have "sprouted" from this fertile soil and has now grown into a strong tree with a beautiful amalgamated culture that is truly Malaysian.
Based on the mythological Pohon Beringin or Tree Of Life, this year's production sees the Kayon tree take centrestage – supporting and nurturing all forms of life, from the smallest insect to the other creatures that inhabit the forest. Its roots firmly embedded in the ground, its trunk stands strong, its branches reaching out to embrace new influences and the fruit which it bears, is a result of a beautiful coming together of its surroundings.
We come from different seeds and as trees, we grow in one forest."
Thank you for inviting me Shobana!
Website: www.tfa.org.my
FB: facebook.com/TheTempleOfFineArtsKL
Youtube: www.youtube.com/user/TFAvideo
IG: @tfa_kl
facebook.com/sfa.tfa
+ + + + + + +
I also wanna highlight two productions by TheatreSauce which i went for.
Main reason was to support Nur, and Baby & Myko came along with.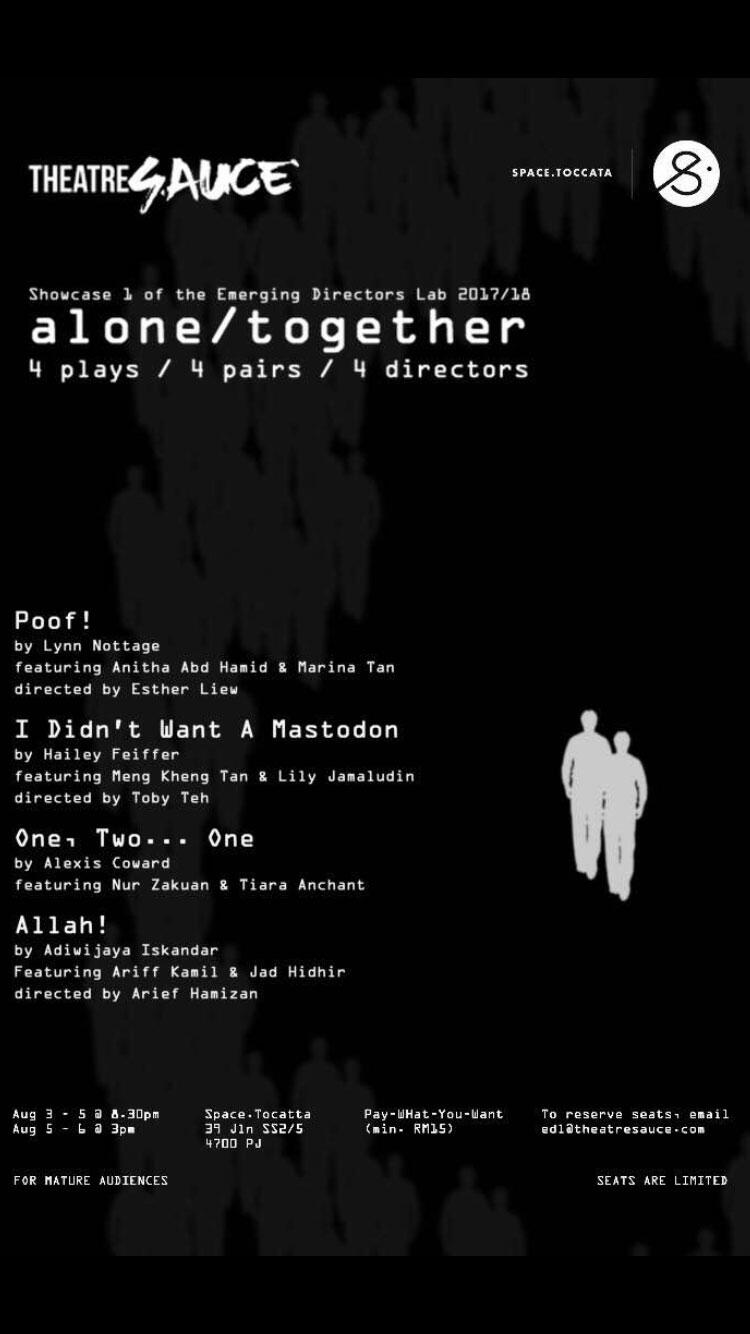 I didn't think it was going to affect me so much but wow, plays in KL have got better and better!
3 out of the 4 plays got to me to the point i'd think about the scenes i watched, in the following days to come.
It was very provoking and brought up feelings of discomfort (of the reality homeless individuals go through), fear (how a suicide bomber feels and thinks), agitation, confusion, alarm… The set up was simple (held at Space.Toccata @ SS2) but effective lighting with bold script and acting made everything else fall away till you got absolutely caught up in the dialogue going between two people.

Bought a ticket for the following TheatreSauce show so went to that too, this time at KLPAC: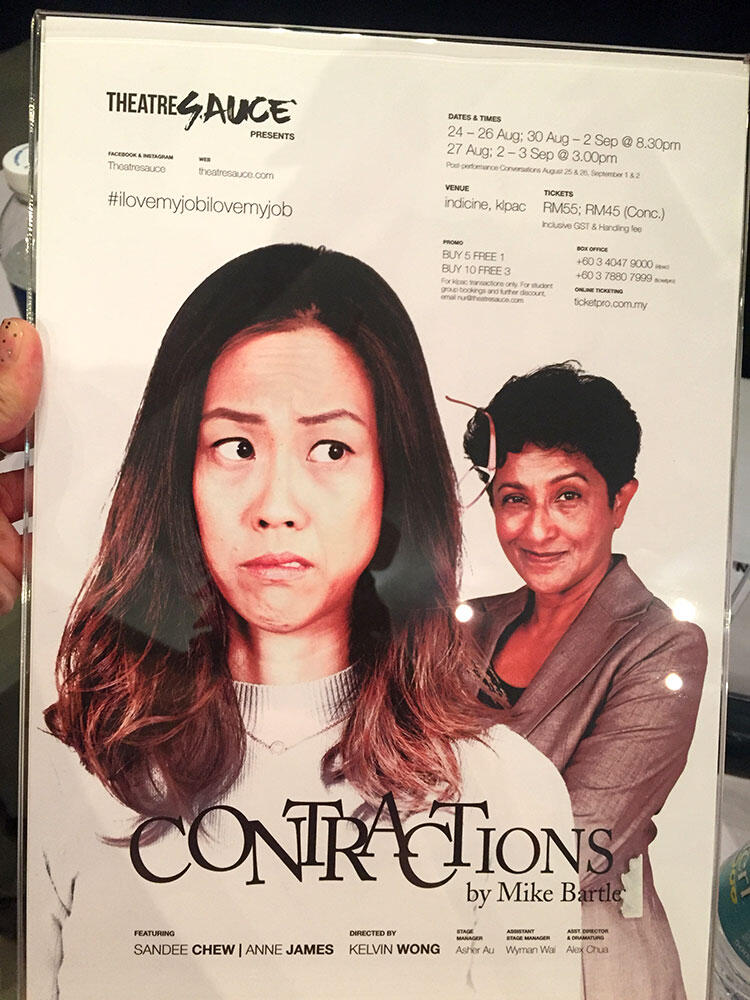 In the first 10 minutes, it was so slow i thought, "Oh no, i picked the wrong show to watch." Oh how i take those words back, cos by the end of the show all these notions and themes were swirling in my head and i was kinda shocked to my core. Kudos to Sandee Chew and Anne James, you ladies gave a powerful performance.
Read a nicely done review by Centrestage here: centrestage.my/event/post-curtain-call-contractions.
Follow the links below to see what they have coming up next, Claudia's gonna be in it i think!
Website: theatresauce.com
FB: facebook.com/Theatresauce
+ + + + + + +
On a last note, Olivia Griselda (whom i met when we were with The Cousins on the Malaysian leg of their tour) has since quit her job a few months ago to work on her own romantic comedy short film called "Just Because We're Friends".

She's running a crowdfunding campaign for it so if you're a supporter of film, please visit to watch her video and donate some $ >>> igg.me/at/jbwfriends
😆