The highlight of my week was hanging out with The Cousins Anthony Carrino and John Colaneri – famed for their successful home makeover series like The Kitchen Cousins, Cousins Undercover, Cousins on Call, and their latest show debuting at 9pm tomorrow (Tuesday 26th April) on HGTV Asia – America's Most Desperate Kitchens!
HGTV Asia (Astro TV Channel 731) got in touch with me to follow them around all day (like their local host if you will) on the Malaysian leg of their Asian tour to promote America's Most Desperate Kitchens.
Man these guys have a gruelling schedule! I was up at 5:45am, and managed to fall thankfully into my bed 18 hours later past midnight. Their itinerary was jam-packed with radio interviews, media interviews, meet-and-greet sessions, visit to famous landmarks, discovering local food, promo event… everybody wanted a piece of these guys. Even the security guard outside Astro recognised them and said he watches their shows ?
Having successful runs of season after season on HGTV for the past five years, The Cousins have made a name for themselves and worked with many others in the entertainment industry including Ellen DeGeneres and Khloe Kardashian (they designed her movie room).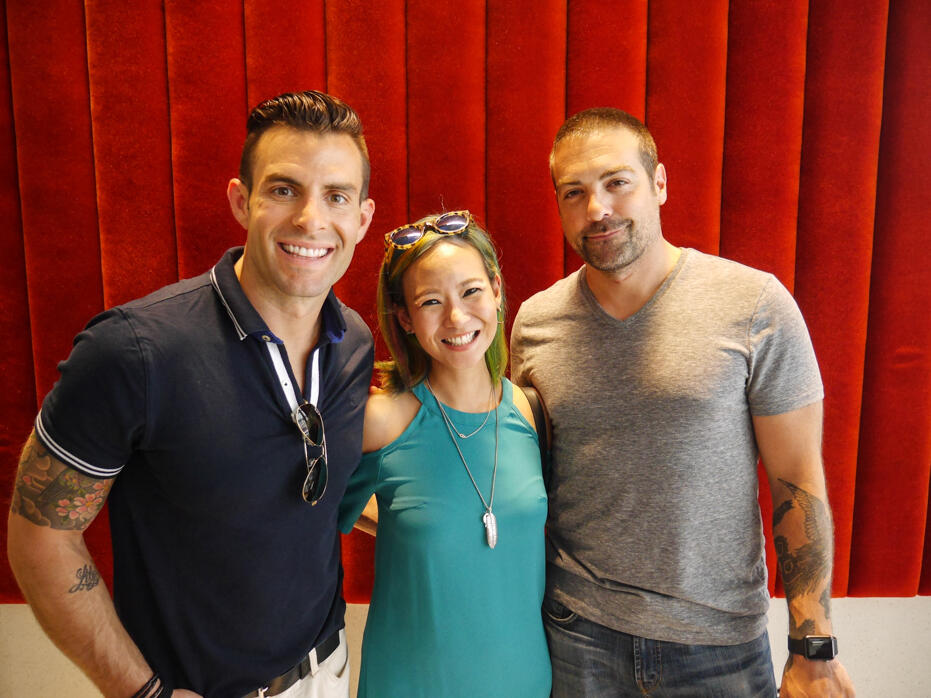 John Colaneri, me and Anthony Carrino
A bit of background on The Cousins, John graduated from Pennsylvania State University in 2003 with a Bachelor of Science in labor and industrial relations, while working as a laborer on summer breaks. He was involved in many aspects of the construction process before devoting his time fully to the family construction business, Brunelleschi Construction. Anthony co-founded Brunelleschi Construction with his father Alfonso in 2004. Prior to that he'd started his own web development company which catered to more than 30 clients by his senior year. He's definitely got an artistic side in him!
Both The Cousins are self-taught designers whose "favourite part of the home is the kitchen 'cos you can do so much," said John.
"We're big on functional design," added Anthony.
Here are some Before and After pictures cos who doesn't like looking at them!?
These are from their Kitchen Cousins show:



I picked up lots of tips from them throughout the day from sitting in some of their interviews and just generally overhearing them answer a gazillion questions about redoing kitchens. Being a new homeowner myself who designed my own kitchen (and am still in the midst of further decoration in other parts of the apartment), i'm constantly looking out for new interior design tips and was greatly interested in learning whatever i could.
I was glad to know i was the same page with the basics of what i heard being repeated:
– Mix up textures used in a room (wood, metal, matte surfaces)
– Good to have a bright colour that pops, and not overpower/clash with everything else
– Lots of natural light
Being a duo that works on kitchens so much, it was inevitable that someone ask whether they cook.
And the answer is yes, they love cooking!
They even had a cooking show called Chill and Grill so they could share their recipes.
Looks like they've got all aspects covered when it comes to kitchens..!!!
Back to the beginning of our hectic day, it all started at Astro Broadcast Centre at Bukit Jalil where The Cousins had an interview with Lite FM hosts Anita and Steve.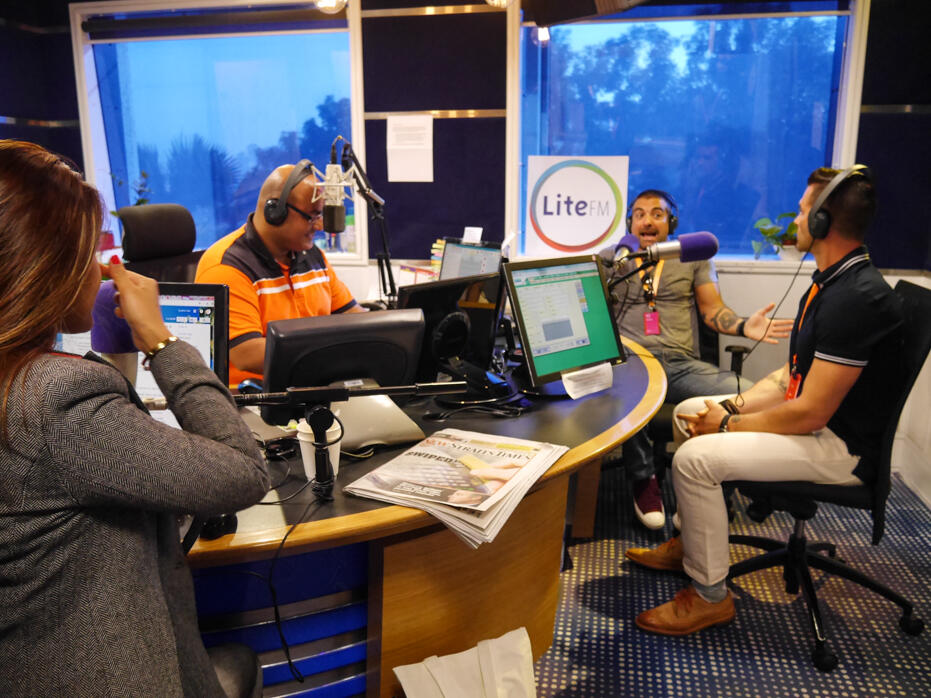 Everyone had a grand old time jesting and laughing heaps, with a recorded challenge after the show.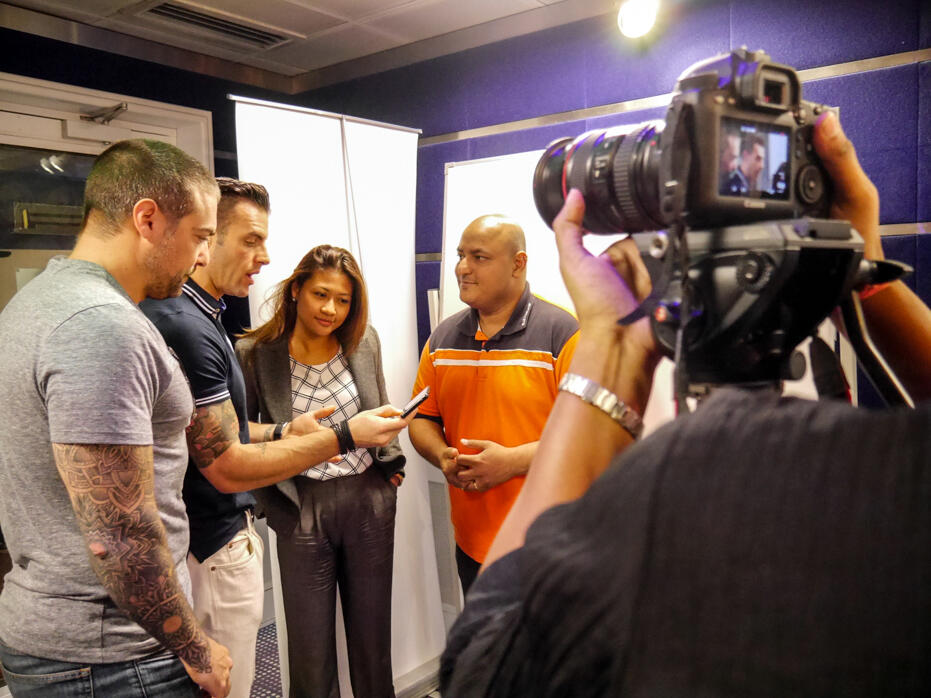 Steve asked Anthony and John what they'd suggest for his upcoming kitchen.
I see what you're doing here, Steve! Very clever ?
The Cousins graciously and enthusiastically suggested white cabinets, glass tiles, matte black hood/appliances, and a wooden cabinet on one side for added texture.
A tip i thought very interesting was to bring the backsplash all the way up to the ceiling instead of just having a panel.
From the row of studios, we made our way downstairs where Anthony & John were to have four back-to-back interviews with the media.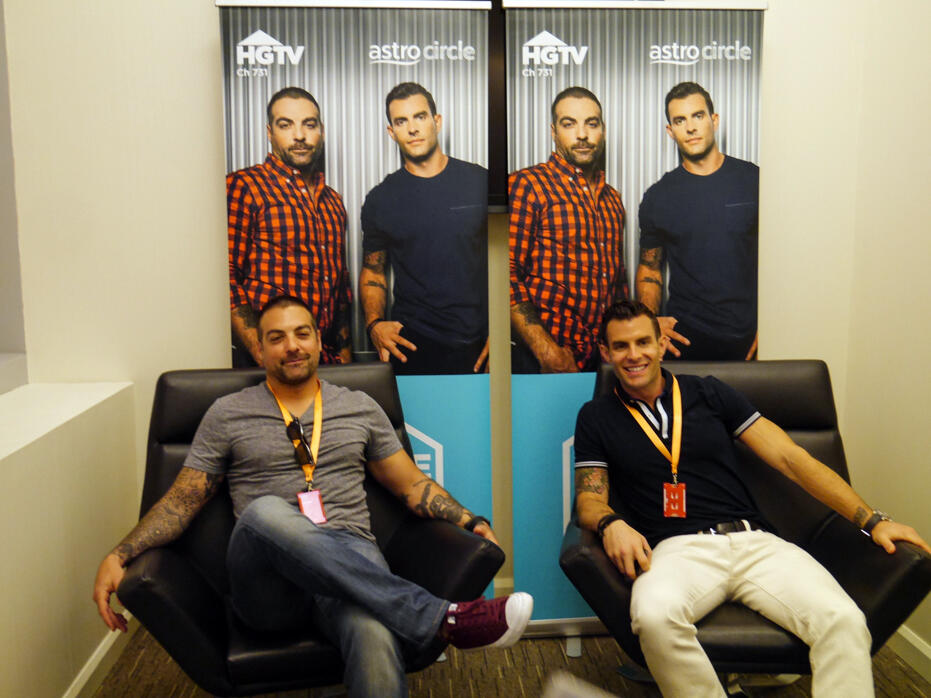 The concept of their shows focus on them surprising viewers who want their kitchens redone. Being the most expensive room in one's home to renovate, you can imagine how many viewers JUMP at the chance of having it done for free by two experts. The public send in an application including information on preferred colours, design concerns, whether they have children, what they mostly use the room for; and from there winners are chosen.
The Cousins show up at the winner's house by surprise, make them pack their stuff, and kick them out for three days.
They treat the winners like any other client so they design it for each family in mind.
"Every kitchen is unique based on the home owner," said John.
"It's crazy to build a kitchen in three days… it takes months of prep," shared Anthony.
When asked about the problems they face, laughter erupted back at us because, as it would be, ALL sorts of problems arise!
The worst may be problems that are behind the walls like electrical ones, and quick problem solving is required for the job at all times.
The Cousins and their team work around the clock for three days before giving the house back, which must be a very rewarding part of the process.
"Giving the house back is the best part. When a homeowner says we got it just right… it's a very special part of the job," quoted Anthony.
All of us were STARVING by the time the last interview was over, and I was ready to eat the table. There were two vehicles hired to transport us around for the day, and we all left Astro to head towards city centre where we were gonna eat…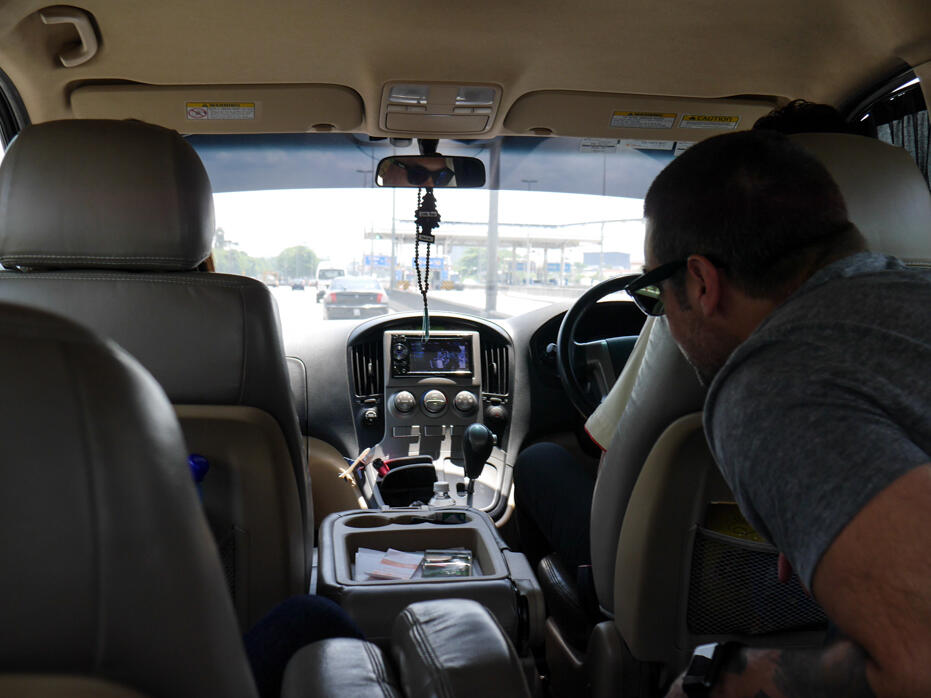 … at Nasi Kandar Pelita!
The boys were so excited. Man *i* was so excited. The smell of all those curries was unbelievable.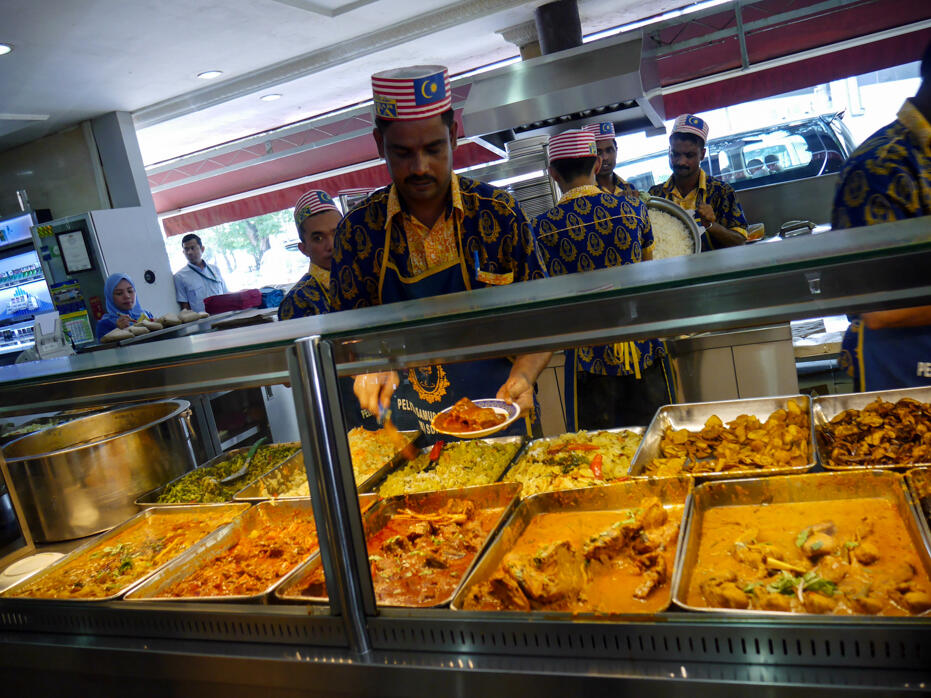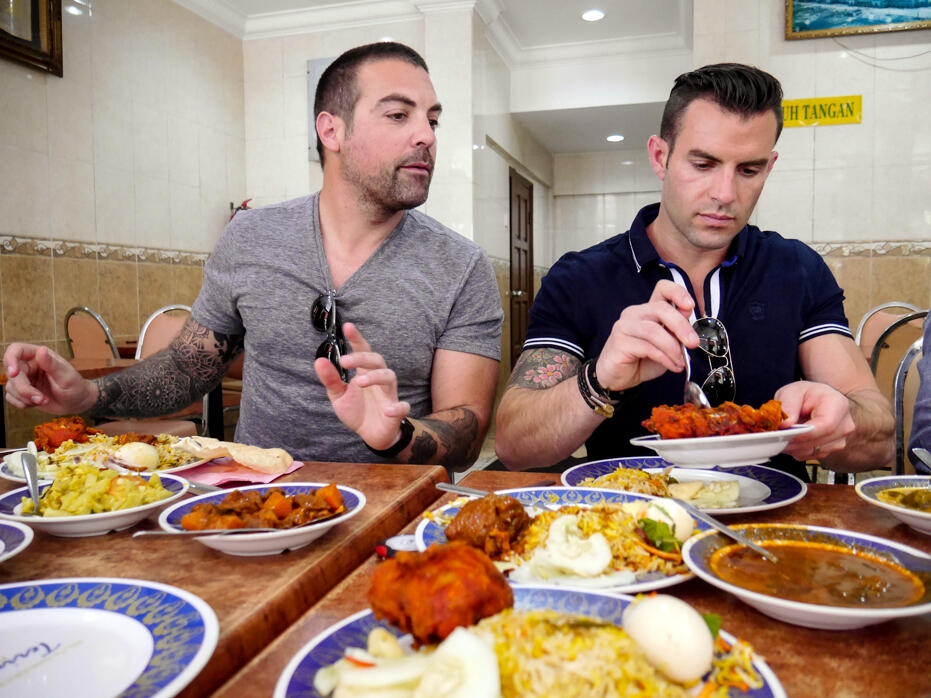 Oh boy we had a feast. The team ordered everything for us to try and whallop we did – mutton curry, fried chicken, nasi briyani, fried bittergourd, dahl, stewed vegetables, fish curry, crab, papadum… we were happily STUFFED after that. Barely anyone said a word in the first 15 minutes cos we were too busy revelling in the flavours and giving our taste buds a treat.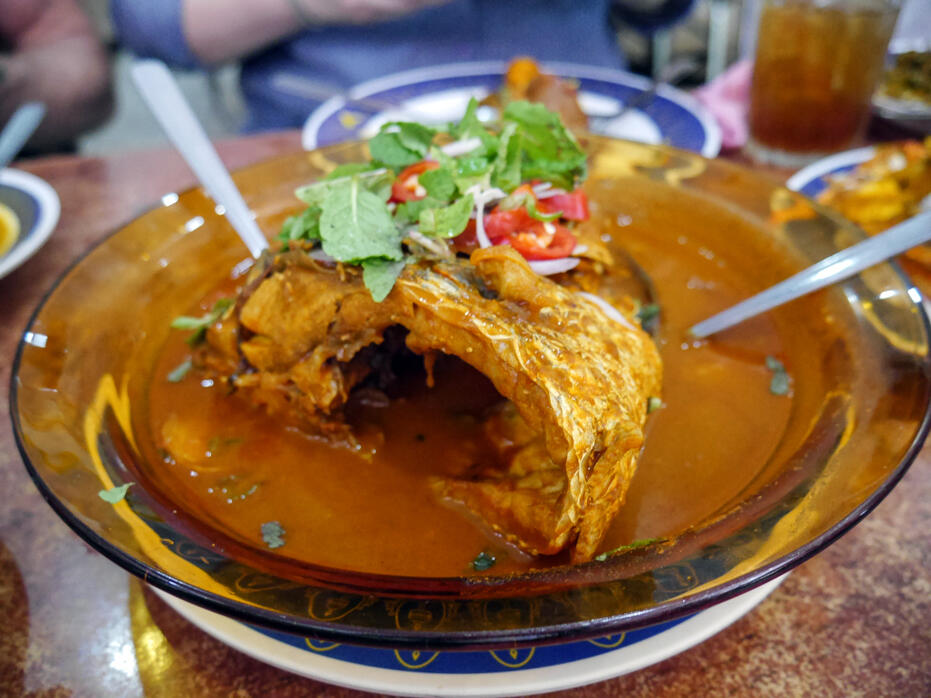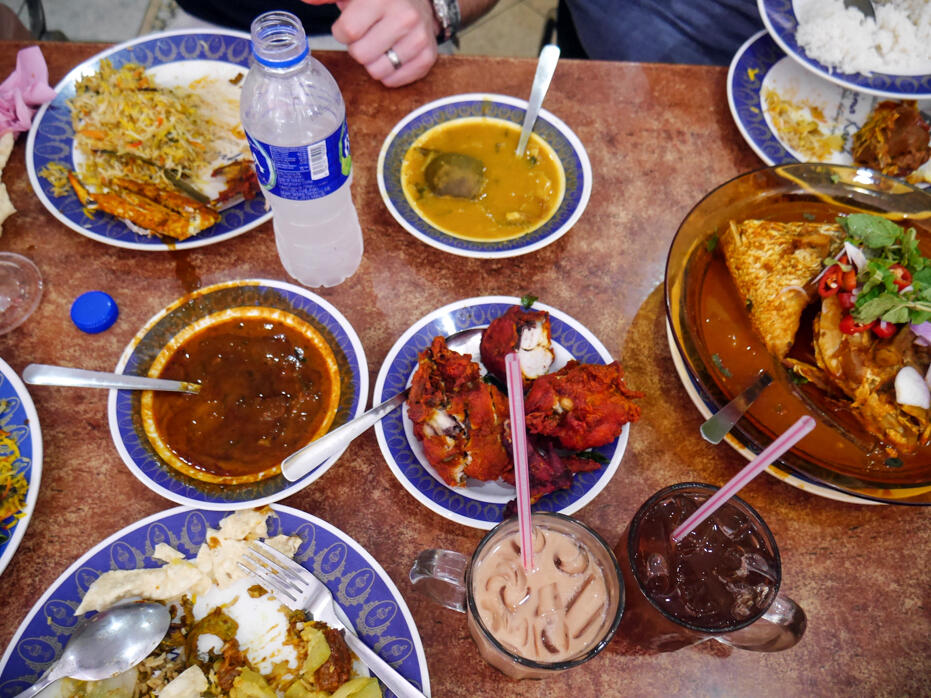 I posted an instavid i edited of their reaction *here*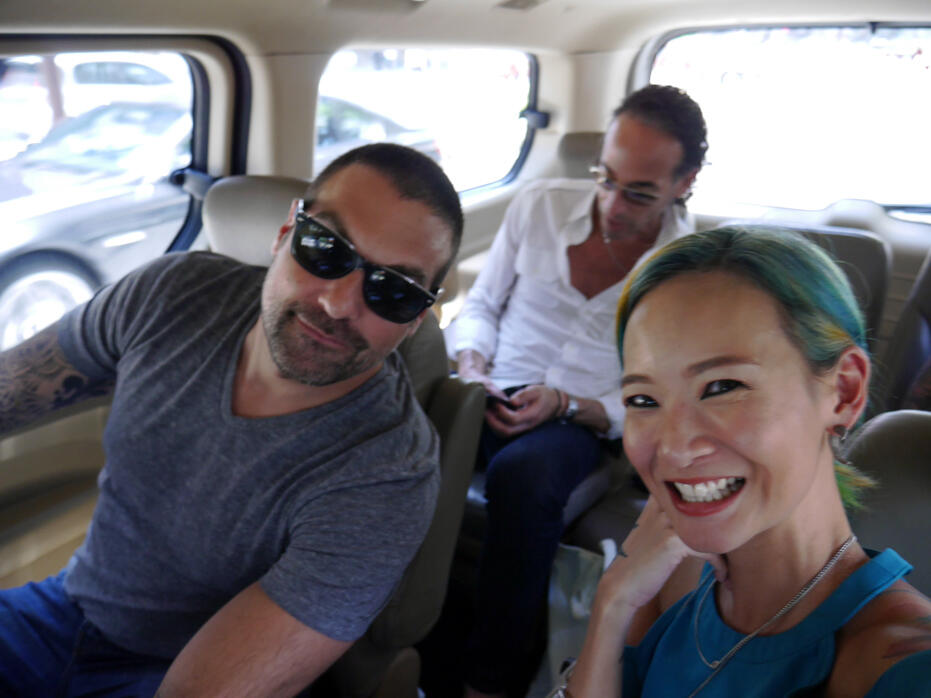 A well-fed fairy is a happy fairy!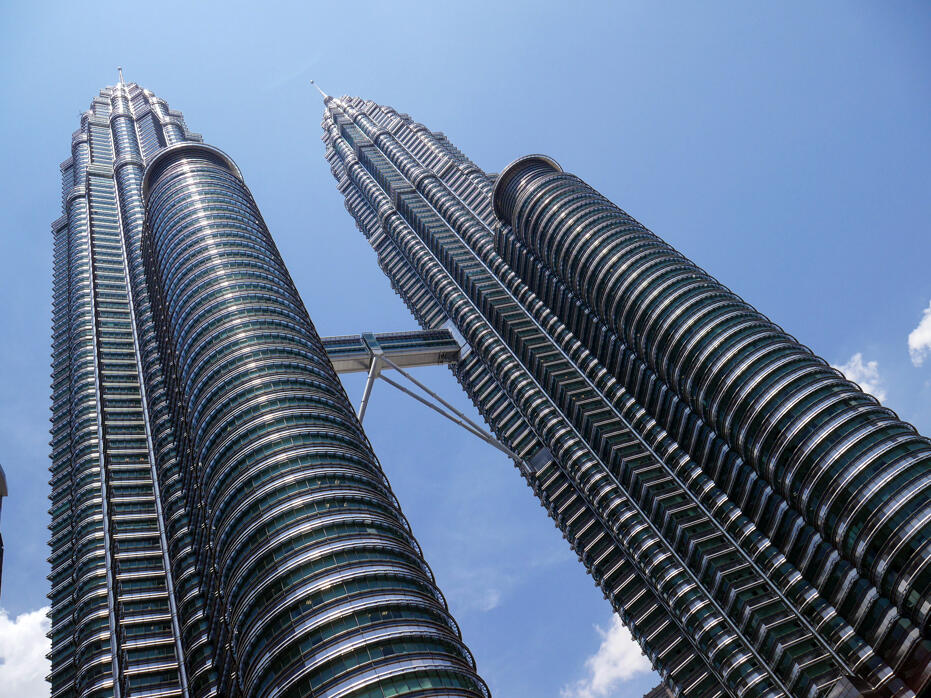 A trip to KL is never complete without a stop at the Petronas Twin Towers!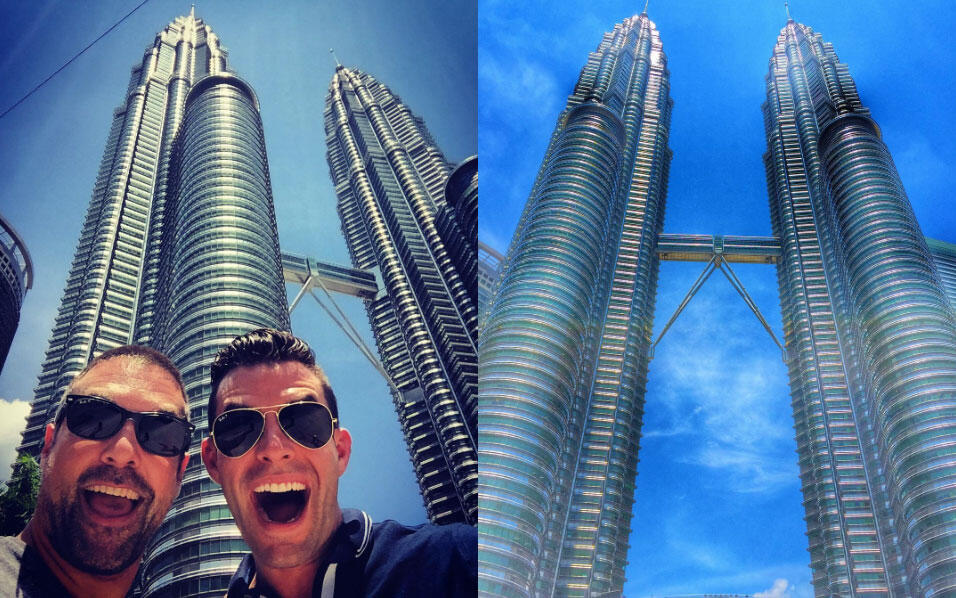 Both pictures above are from their instagrams linked below:
Anthony instagrammed: "An incredible sight! The Petronas Towers are an imposing structure, and yet so elegantly designed."
John: "The Petronas towers are just unreal! A building and architectural marvel that has blown me away!"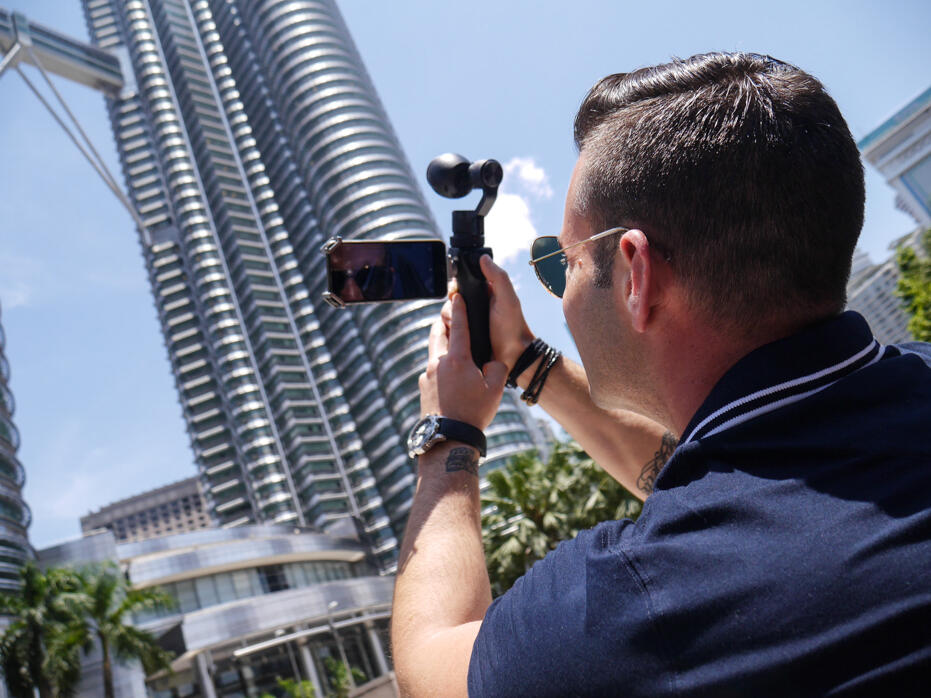 John was running around taking videos of the twin towers from different angles. Saw his footage later and was impressed!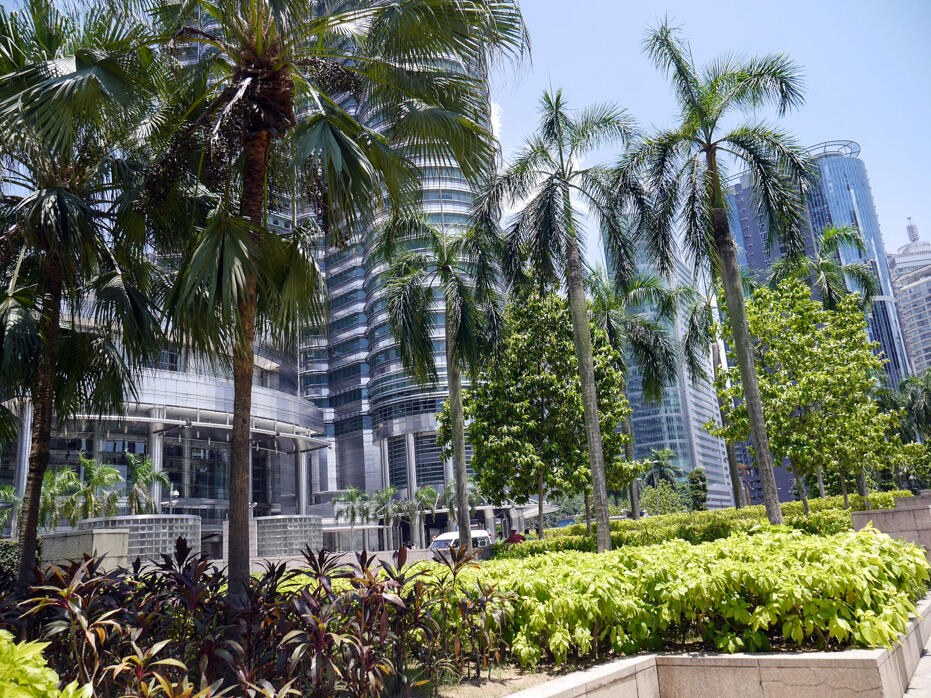 It was VERY HOT that day!
That evening, a special party was thrown at Mai Bar @ Aloft Kuala Lumpur Sentral where fans could meet The Cousins.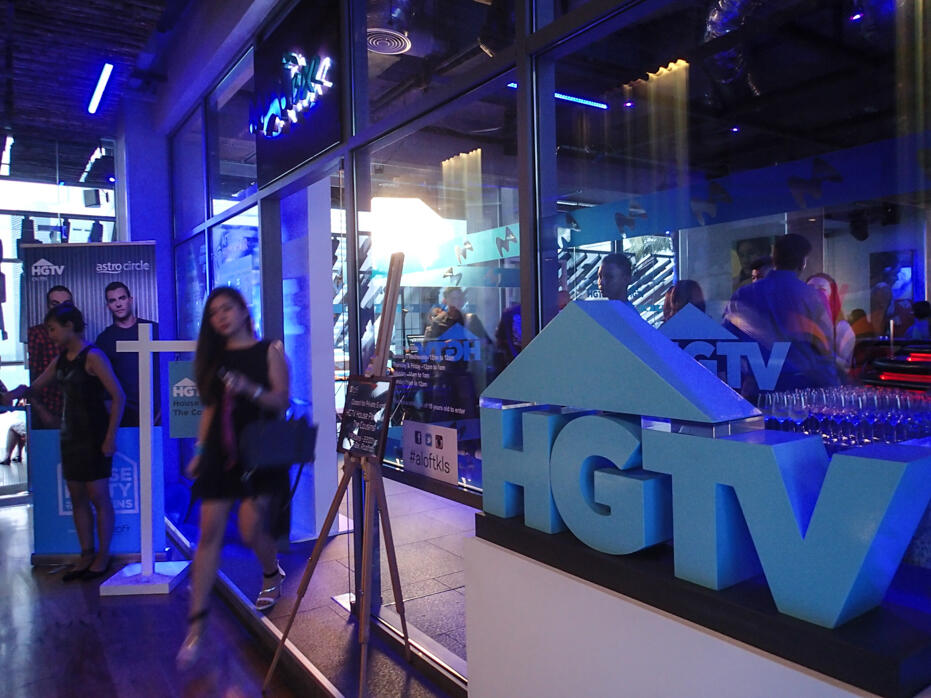 The HGTV House Party with The Cousins!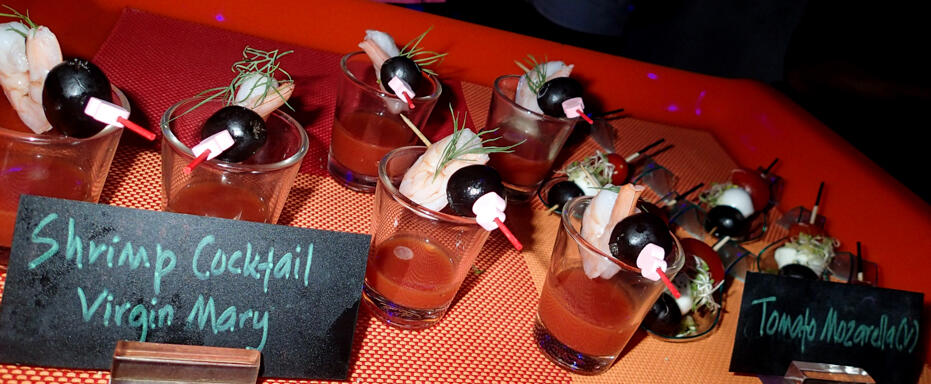 There was wine and canapes for all the guests.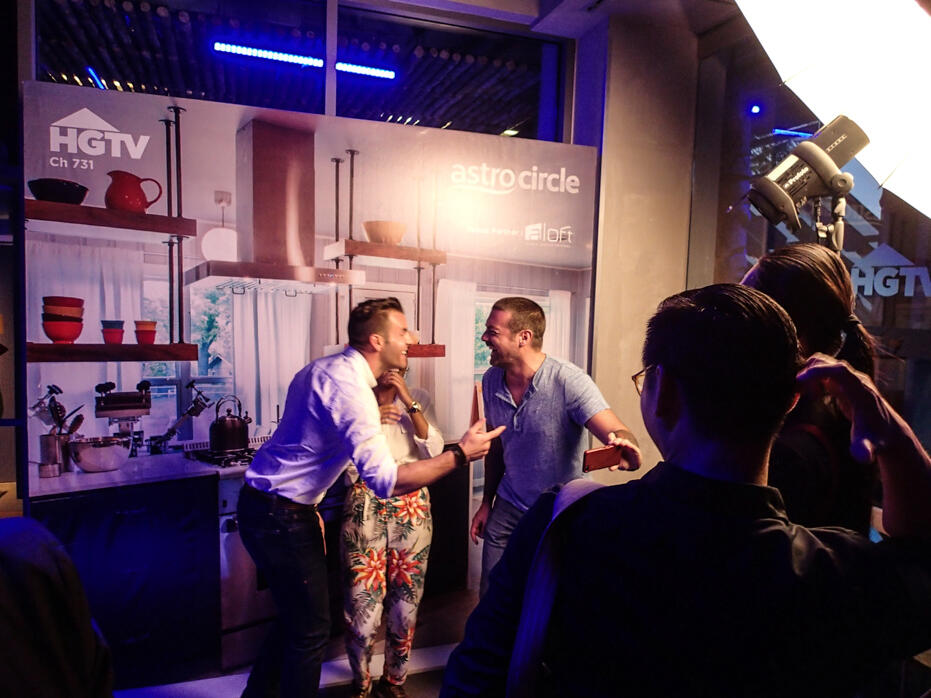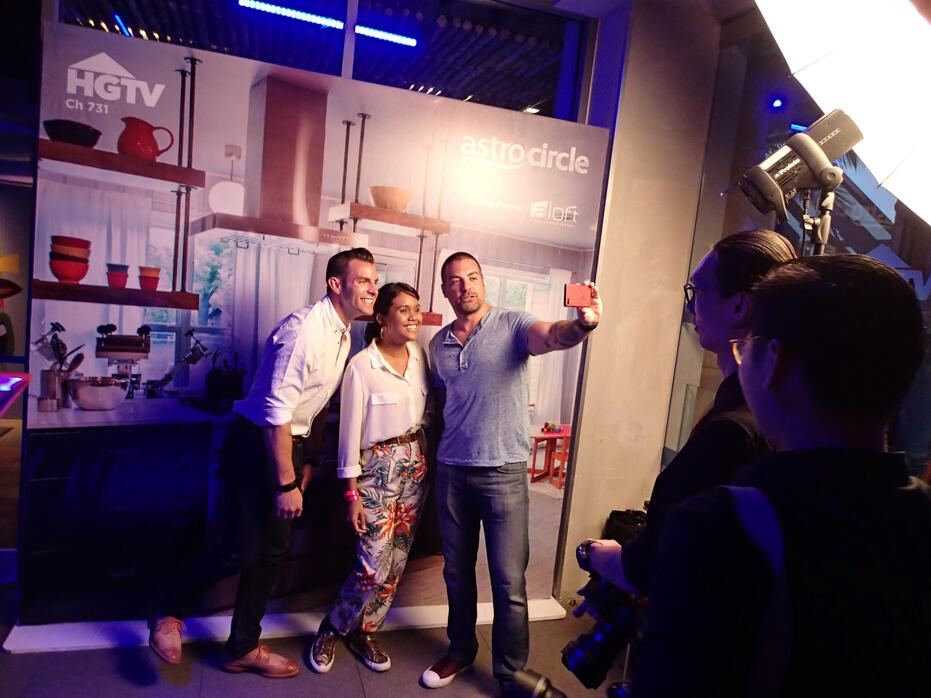 Lots of selfies with fans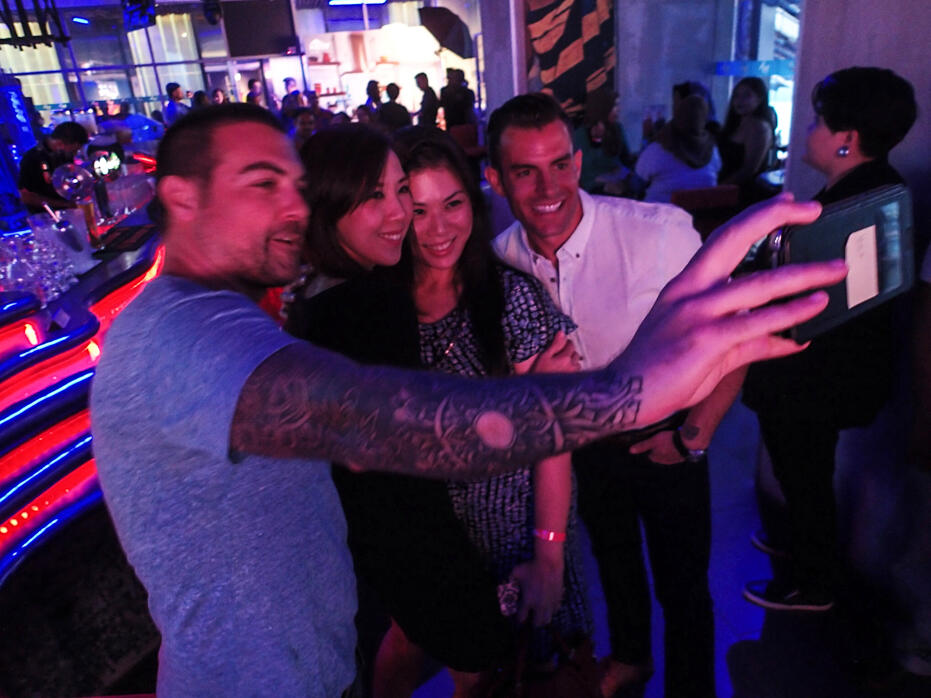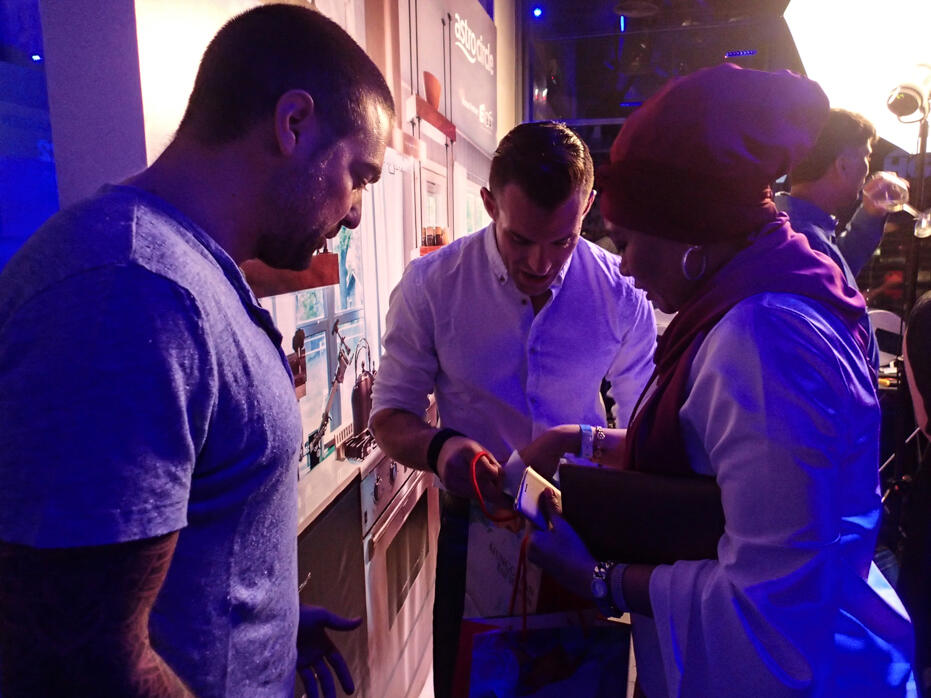 A fan even brought them gifts, so sweet! ? How lovely it must be to travel the world for work and meet people who feel so inspired and connected to you that they bestow something for you to take back home. *heart expands*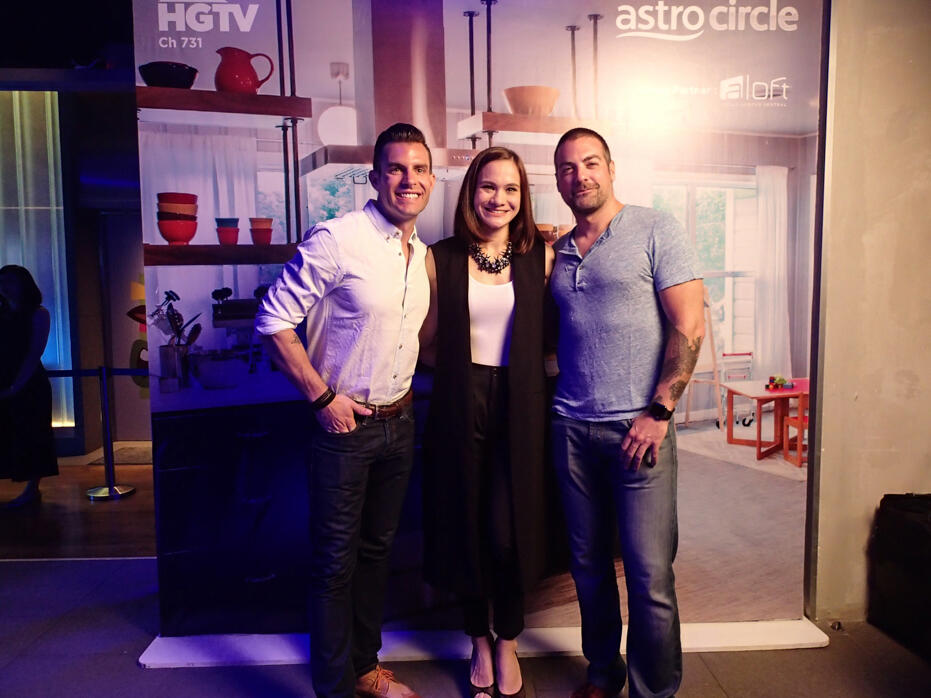 Aishah Sinclair was hosting the event that night!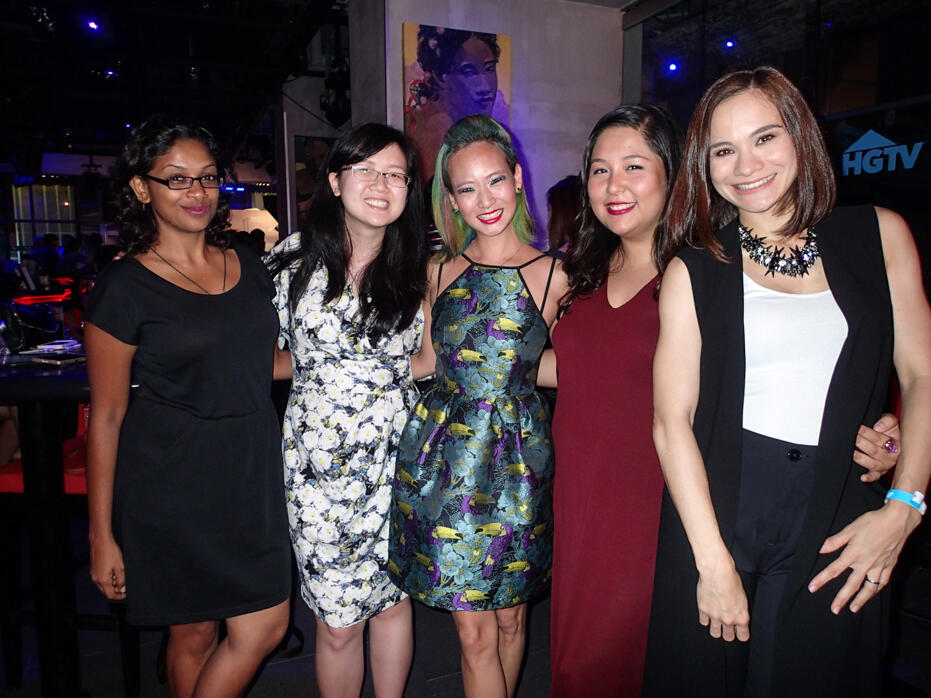 Kajai, Olivia, me, Ili and Aishah
Love my toucan embroidered dress from Love, Bonito!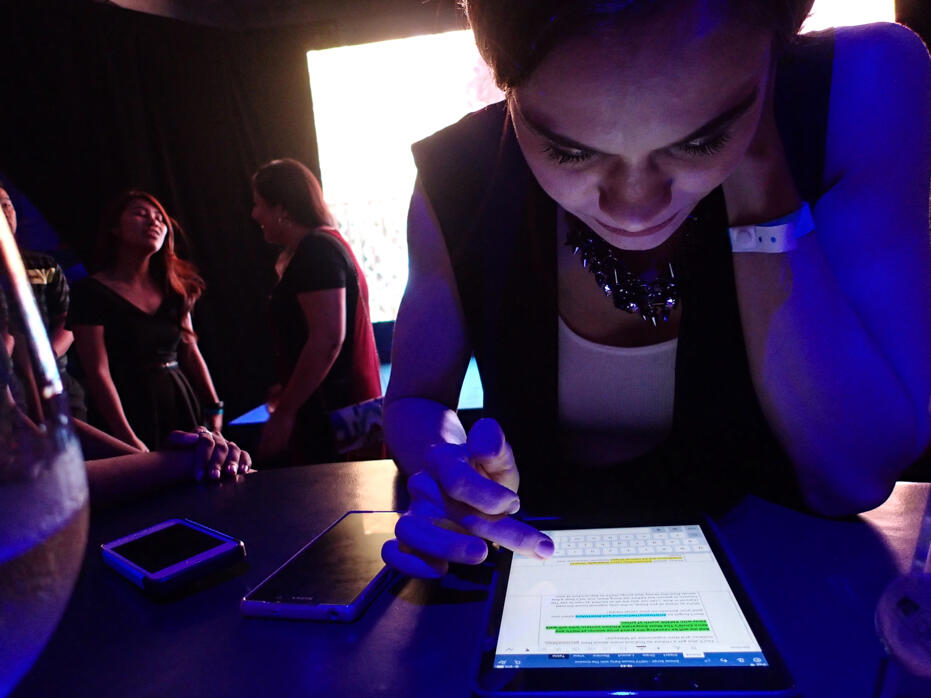 Aishah, always finding a minute to get some work done.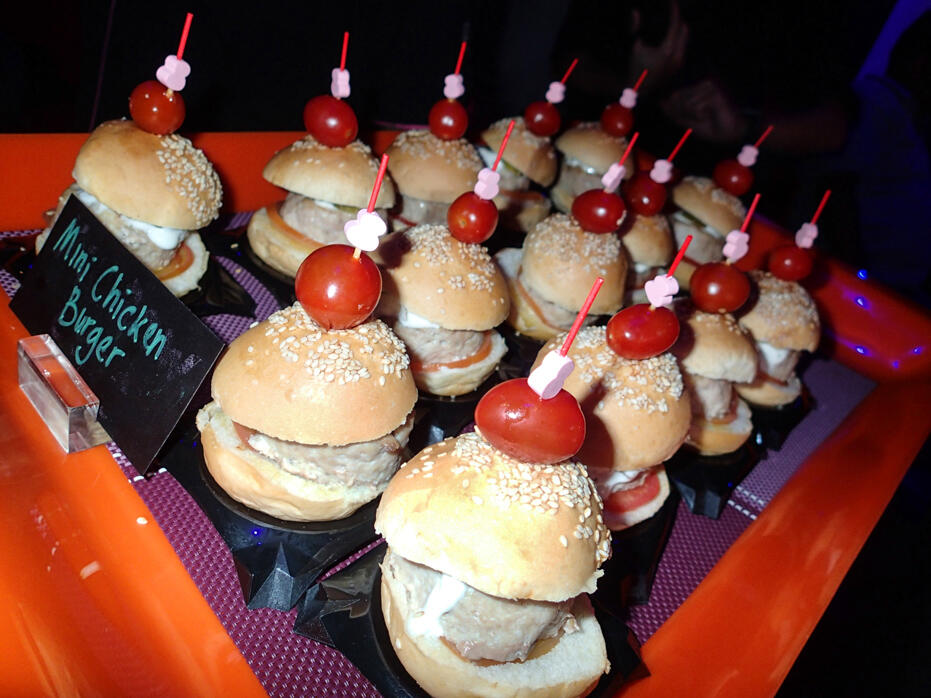 Me, always finding a minute to have a burger.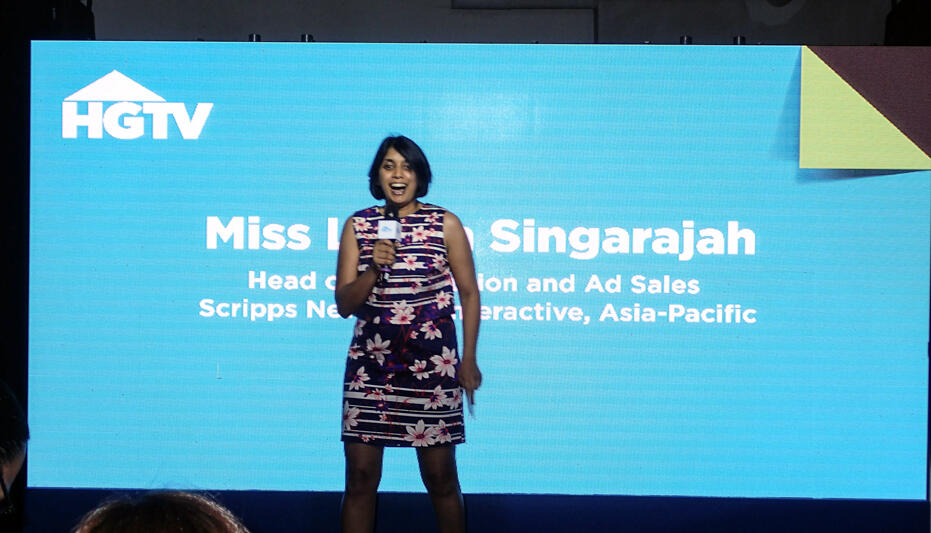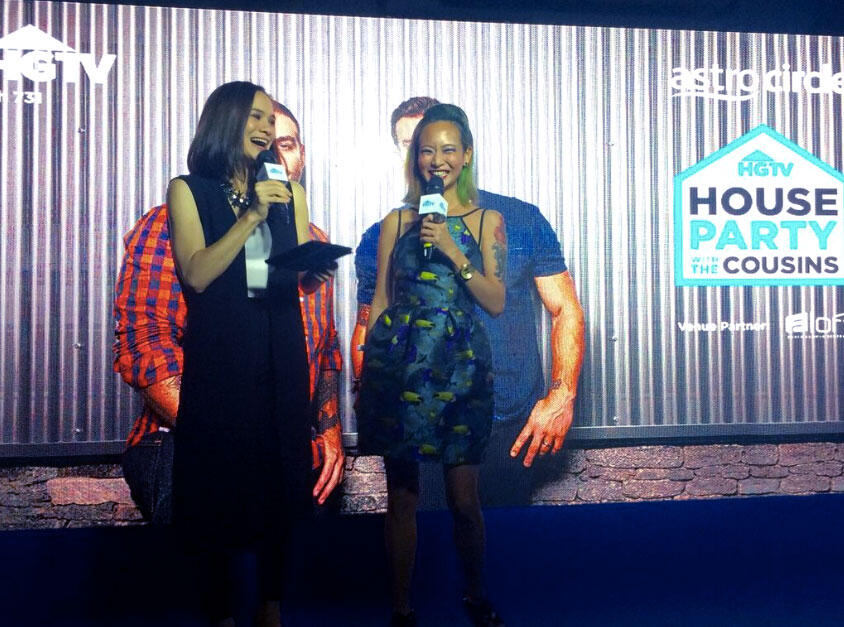 .
I went up on stage briefly to talk about my day with The Cousins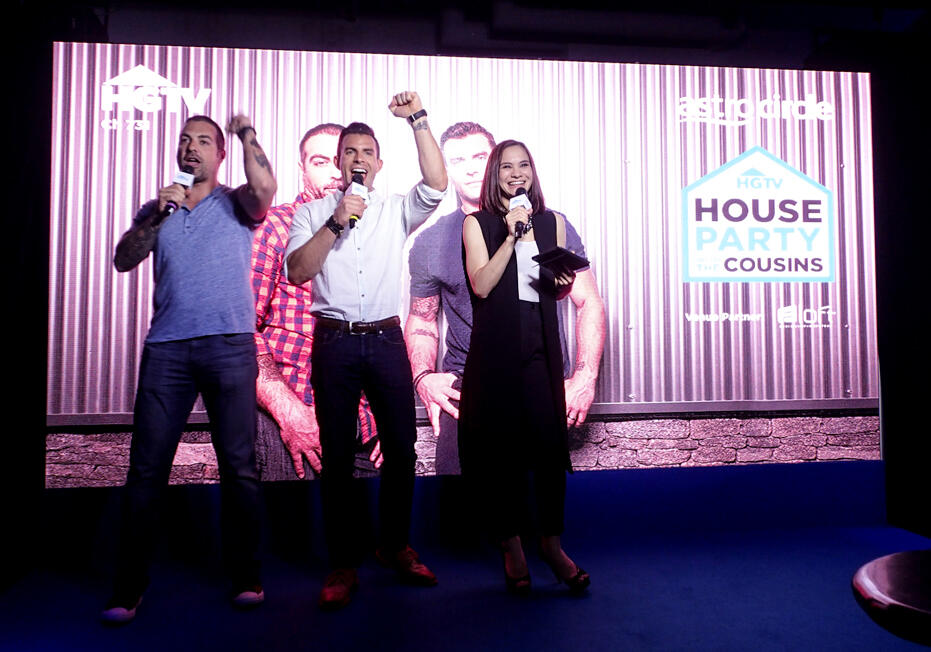 There was a lot of conversation going on on stage, where Anthony and John spoke to Aishah about their show and how they traveled coast to coast to shoot it. They were pacified that it was all worth it cos people love their show so much they get sleep deprivation thanks to its existence. The show is even shot in 3D, and design boundaries are pushed thanks to having to work with "different folks with different architectural styles," stated Anthony. I heard something about a tile rug, which they seemed very chuffed about and not something i've seen before!
Aishah: "What advice could you give to anyone doing their kitchen?"
Anthony: "Design is a very personal thing. It's a bout starting small and building your confidence (which) allows you to make better design decisions, and layering that. If there's any tip for a major renovation, it's PLANNING. You save time, you save money, and if you save money you have a big smile on you your face."
Haha got it.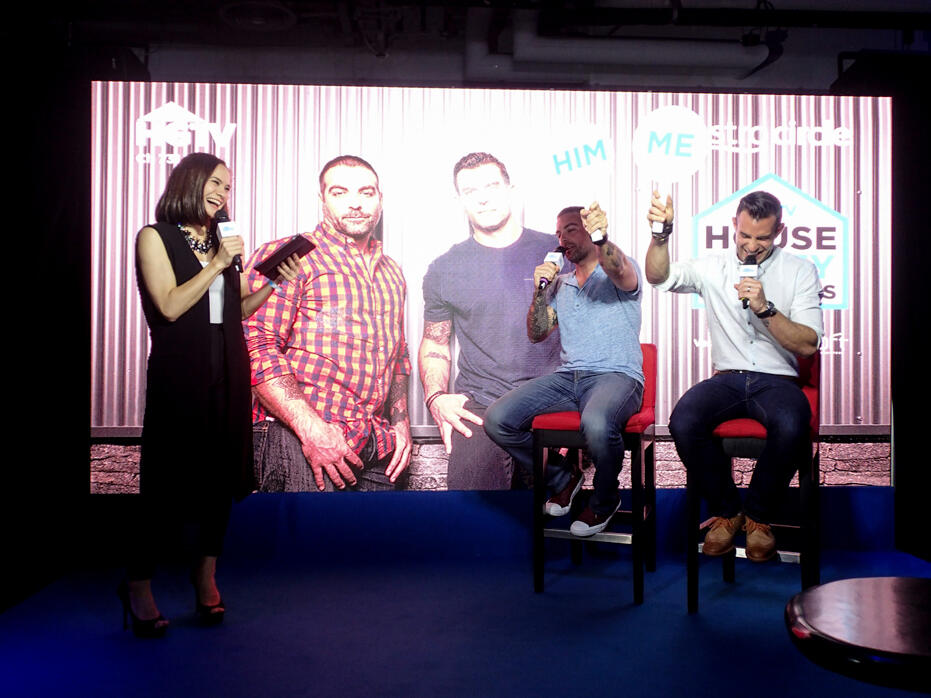 We played some swift games after that, on who they thought was the better dance (John) and who's the daredevil (Anthony).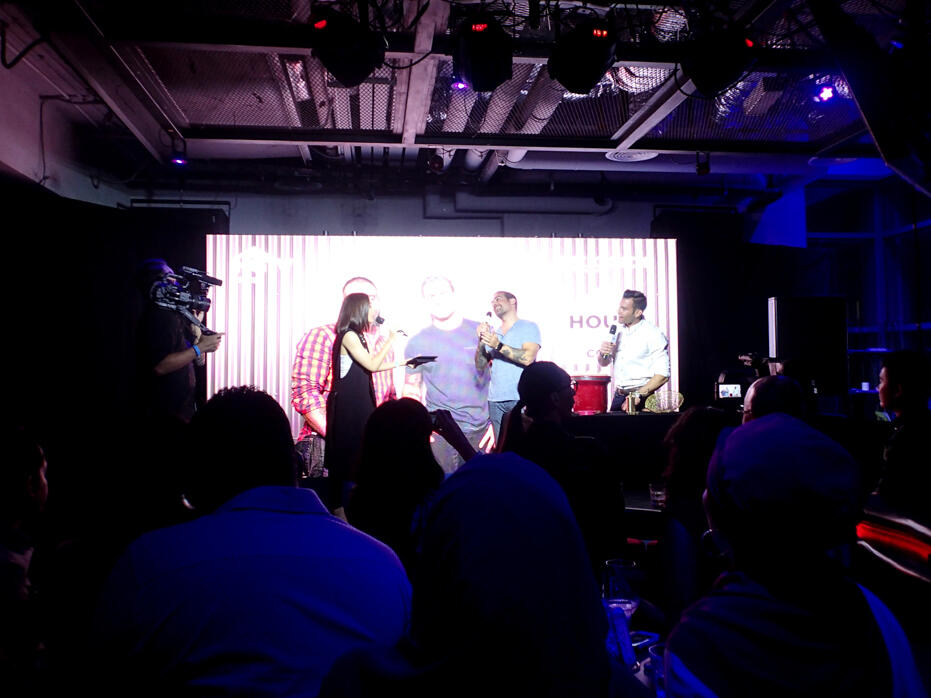 Packed.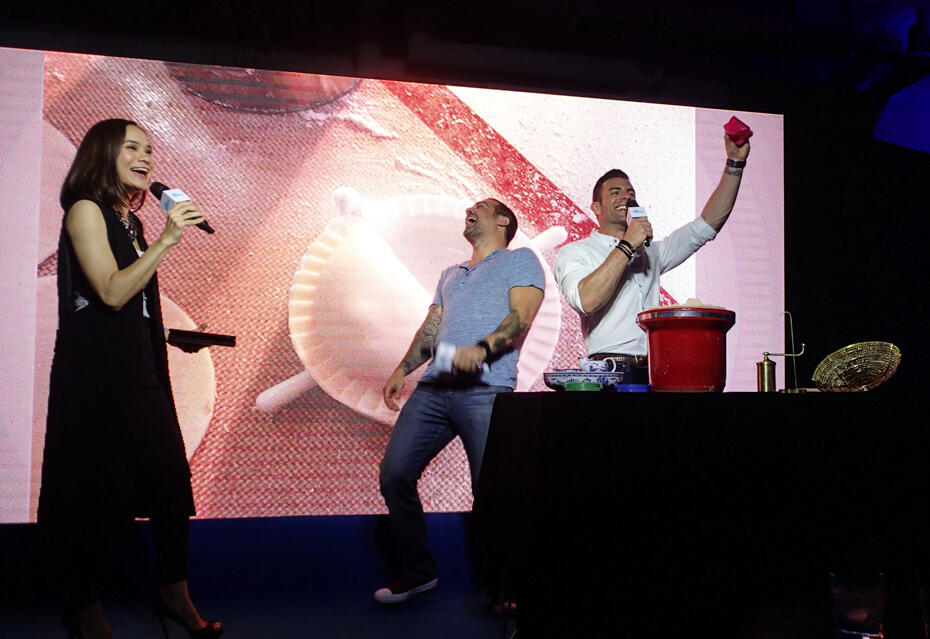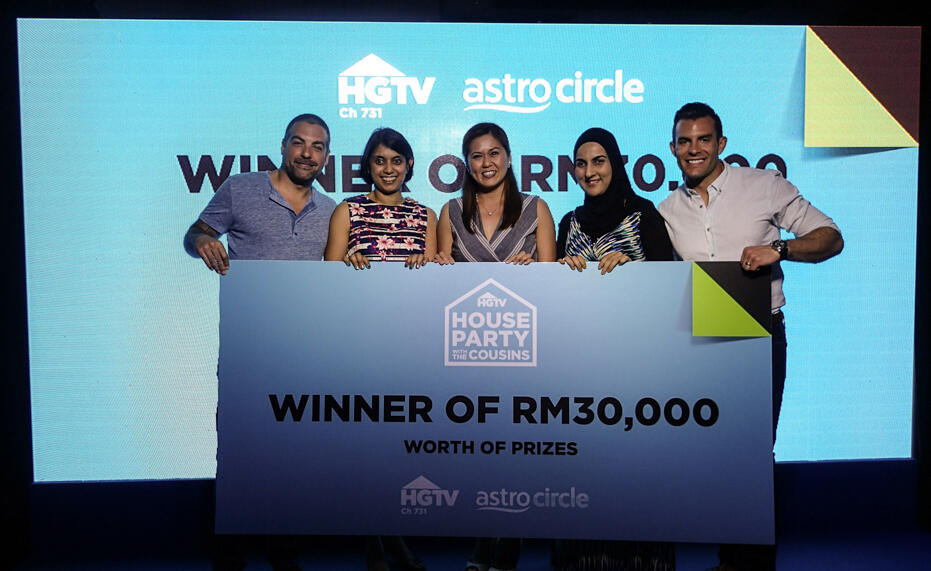 Lucky them! Some contest winners were announced that night.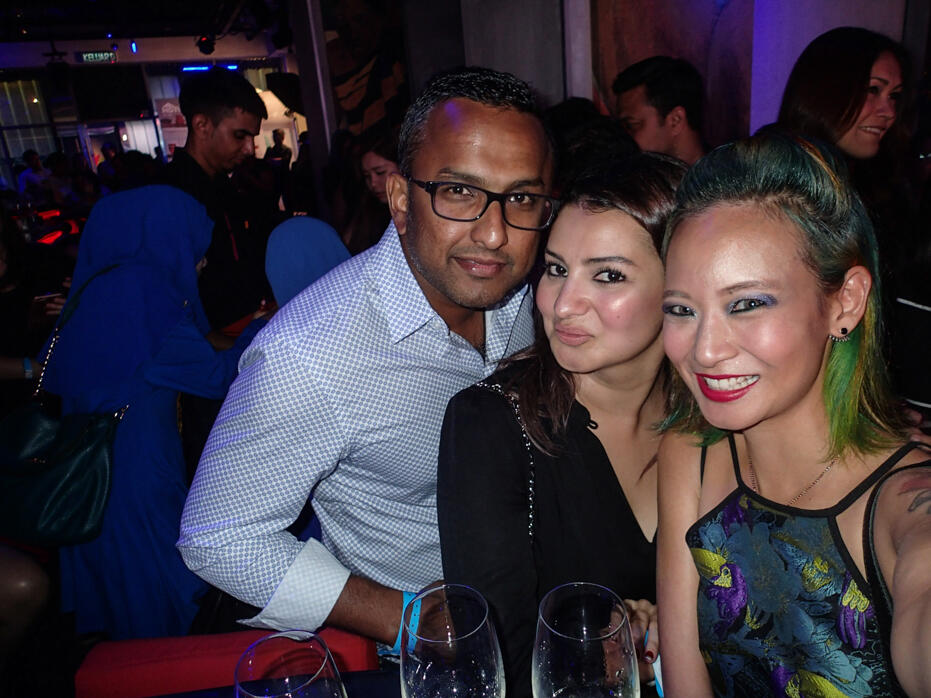 Bumped into some friends who admitted to being fans? Prem, Leila and i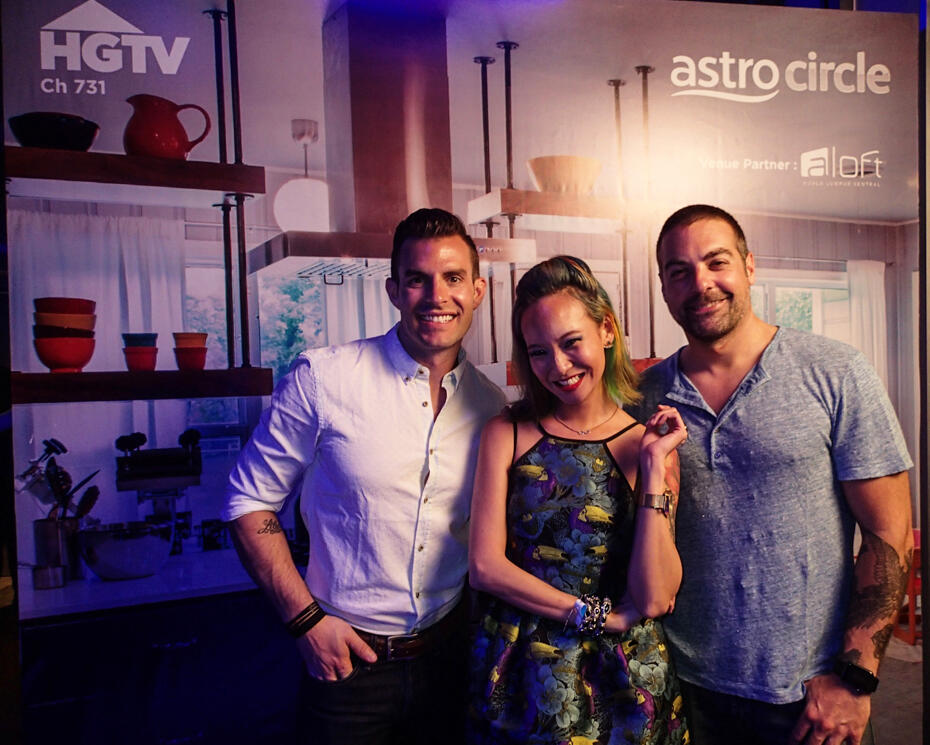 And then finally… when the crowds ceased, i had a turn to get a picture with the two guys who've made many-a home-owner and kitchen-lover extremely happy.
It was an absolute pleasure and honour spending that time with you, i find your energy overflowing in abundance and hope you come back to Asia to do a series over here! Too many people were requesting for it all day long. HGTV, take note. ?
Episode 1 of America's Most Desperate Kitchens will premiere at 9pm on Tuesday 26th April on www.hgtv.asia/AMDK, same time as the TV premiere!