I went for the launch of Sushi Ryu and Bar Shake, the new sushi and Japanese cocktail joint to emerge in KL city. Located on the first floor of Platinum Park KLCC, Sushi Ryu proffers Michelin-level sushi and sashimi prepared atop a chef's counter constructed from hinoki wood.
The establishment is ensconced in a warm ambience, due to its calculated lighting (which i appreciate – too low and i can't see jack. Too bright, and lights annoy me.) Tones of cedar and onyx are methodically spread throughout the room to best suit its aesthetics, their befitting positions showing off slight nuances created by highlights bouncing delicately off their various textured surfaces.
Sushi Ryu's 11-seater sushi counter, banquette seat tables, and two private dining rooms (with their own separate entrances, no less); are connected to Bar Shake via an unobtrusive door. The latter space is a darker room of a heavier feel with its smooth leather lounges and bar with backlit metal grills; modeled after the likes of famous cocktail bars in Tokyo.
Patrons can order between two omakase selections from traditional Japanese binded hand-pressed menus; that include chopped otoro with caviar, white fish sashimi drizzled with truffle soyu, and soba with uni and caviar. Accompaniments in the form of hand-picked artisanal sake feature boutique breweries like Nabeshima, Kokuryu and Kid.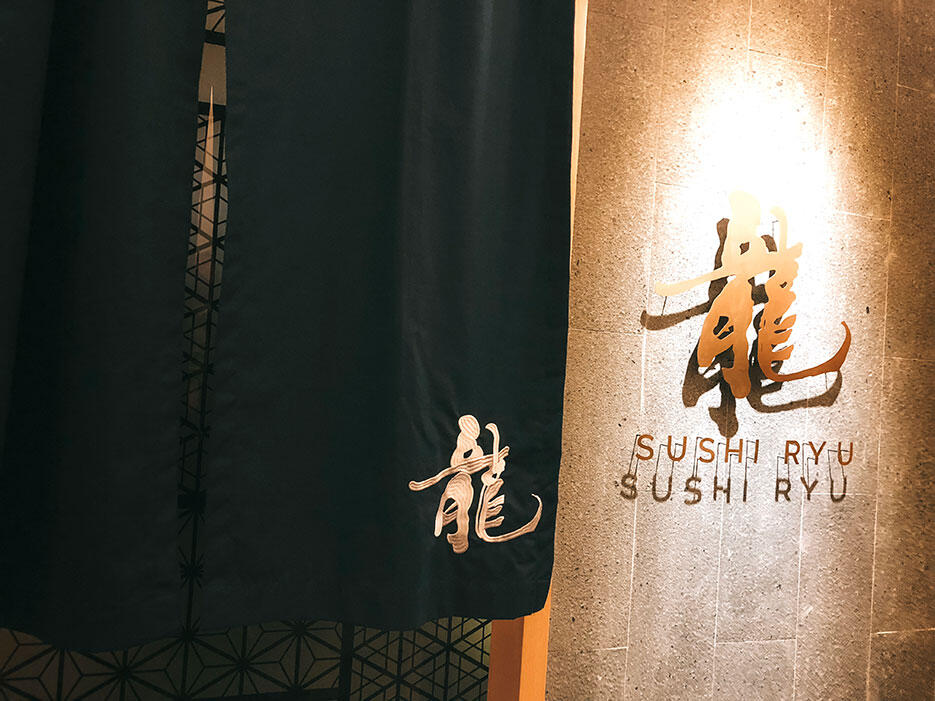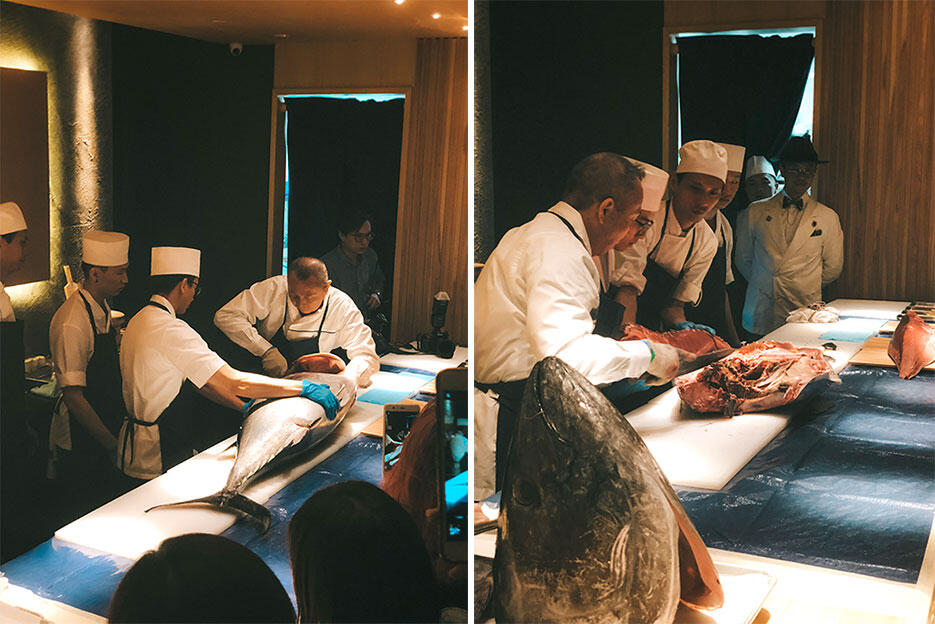 Owner Chef Kiichi Okabe did the honour of slicing up the tuna that was served that afternoon. Bringing more than two decades of experience which was spent mostly in the US and Dubai, Chef Okabe's most recent stint was at two-star Michelin spot SHOUKOWA in Singapore.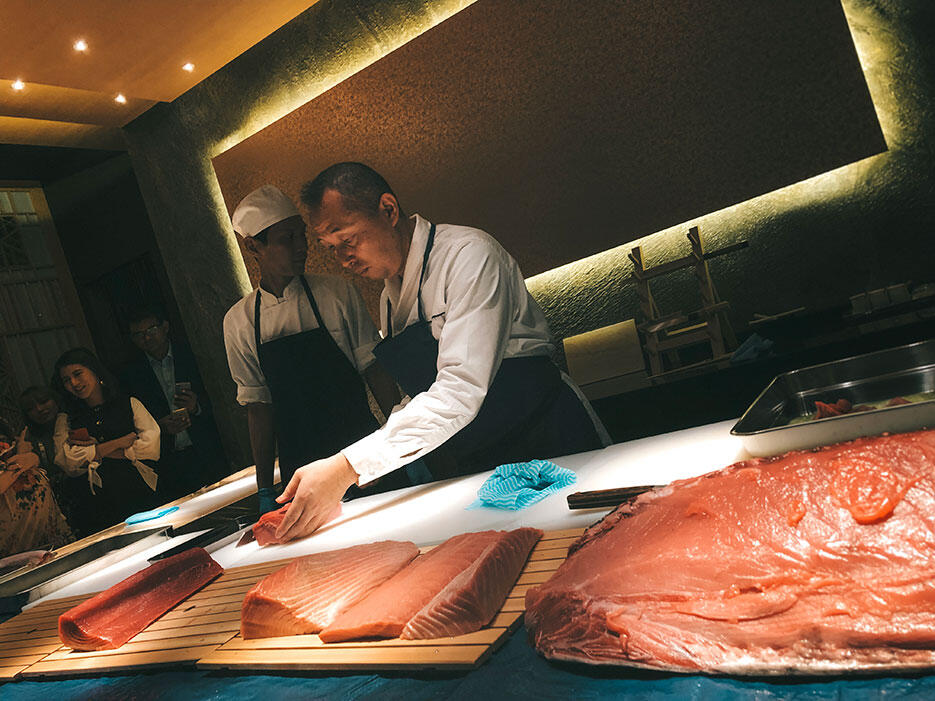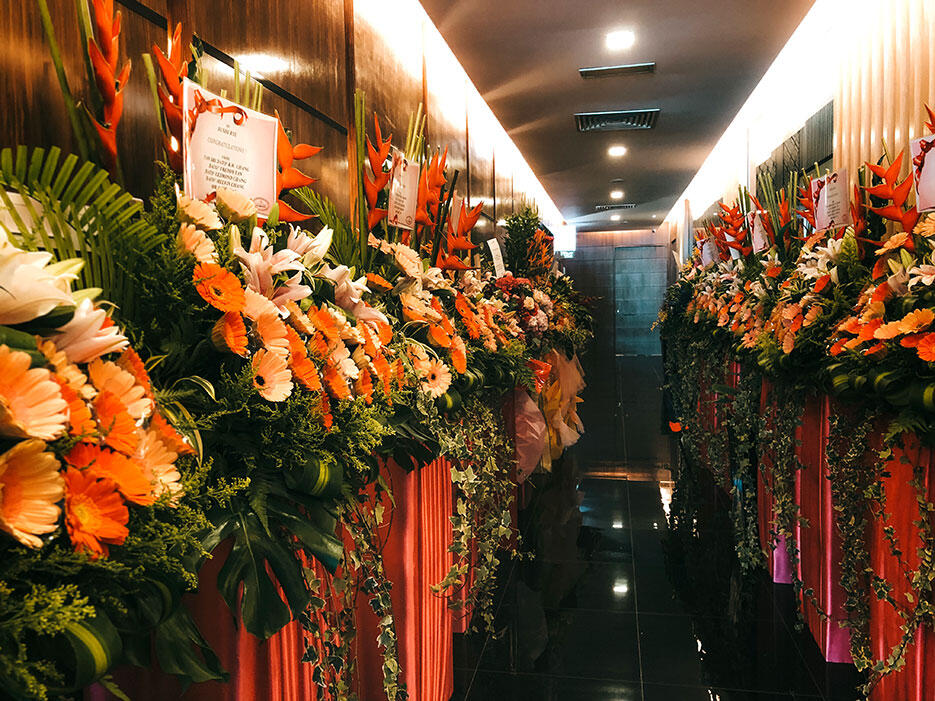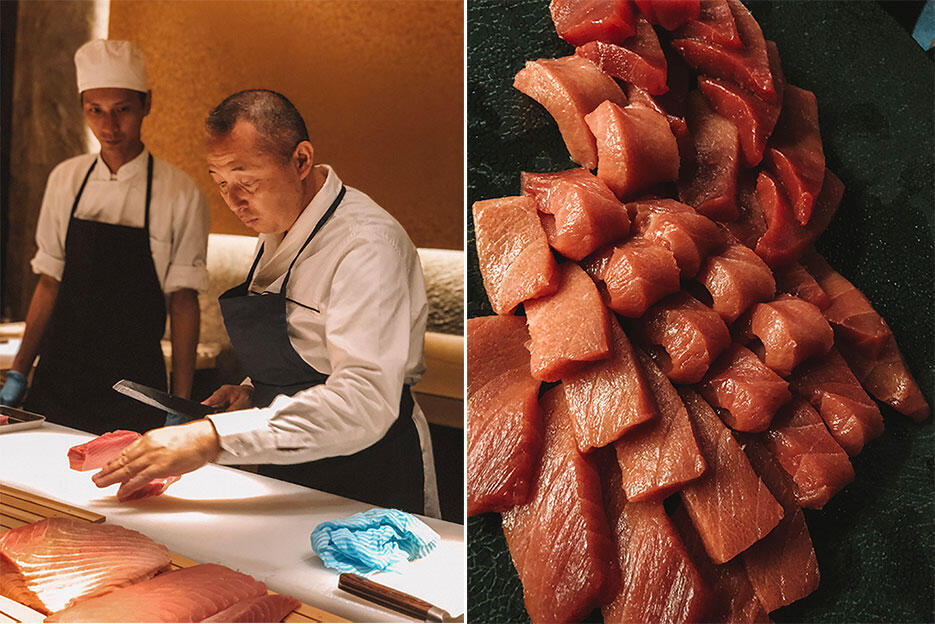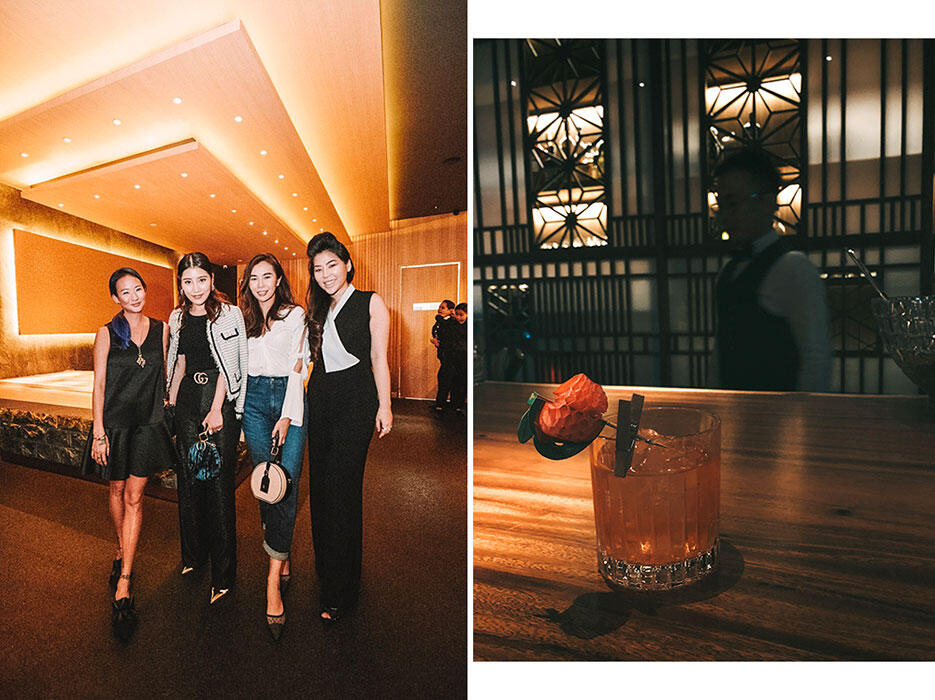 Me, Chrys, Dian and Liz. Cocktail at Bar Shake.
Right: Chelle & i
I found myself caught up in a conversation about a girl with a suspicious number of Hermes bags. The price of a bag got me mentally calculating the amount of difference it could make, and i blurted out, "Guys, i can't help thinking how many hungry people one bag could feed."
I think i killed off the convo right there.
+ + + + + + + + + + + + + + + + + + + + + + + + + + + +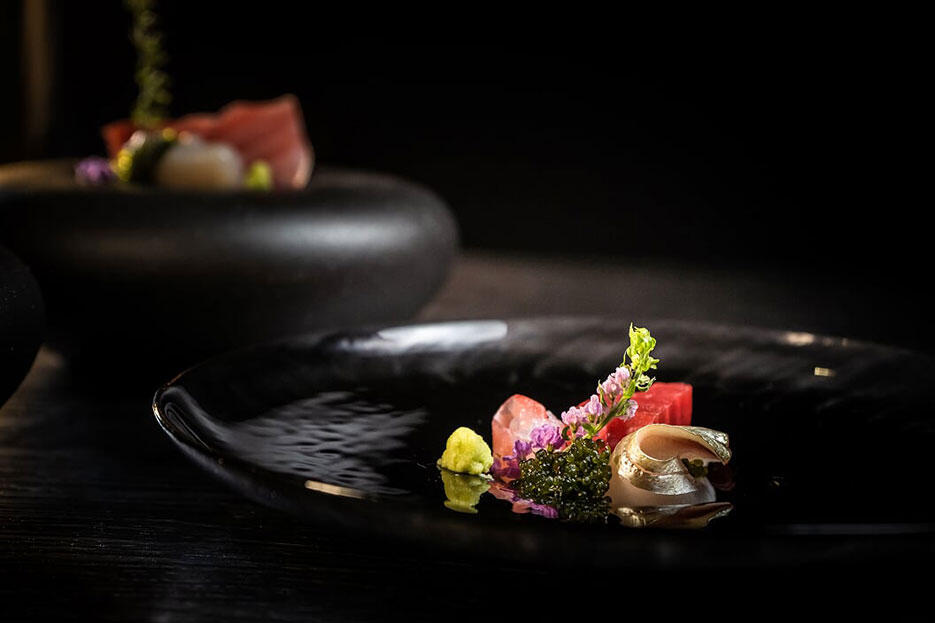 The Lunch Omakase Menu is priced at RM279++ (12pm-3.00pm).
Dinner Omakase Menu is priced at RM579++ (6.30pm – 10.00pm).
For full menu listing, please visit ryu-sushi.com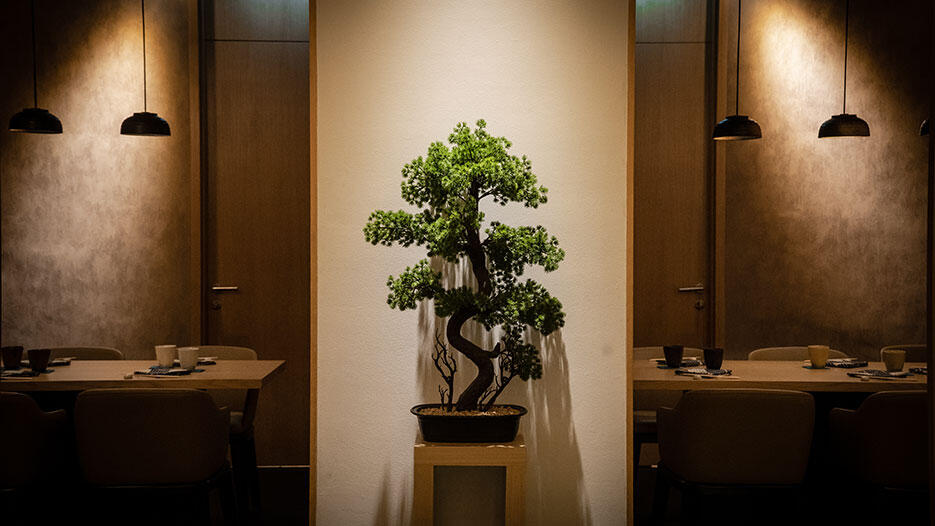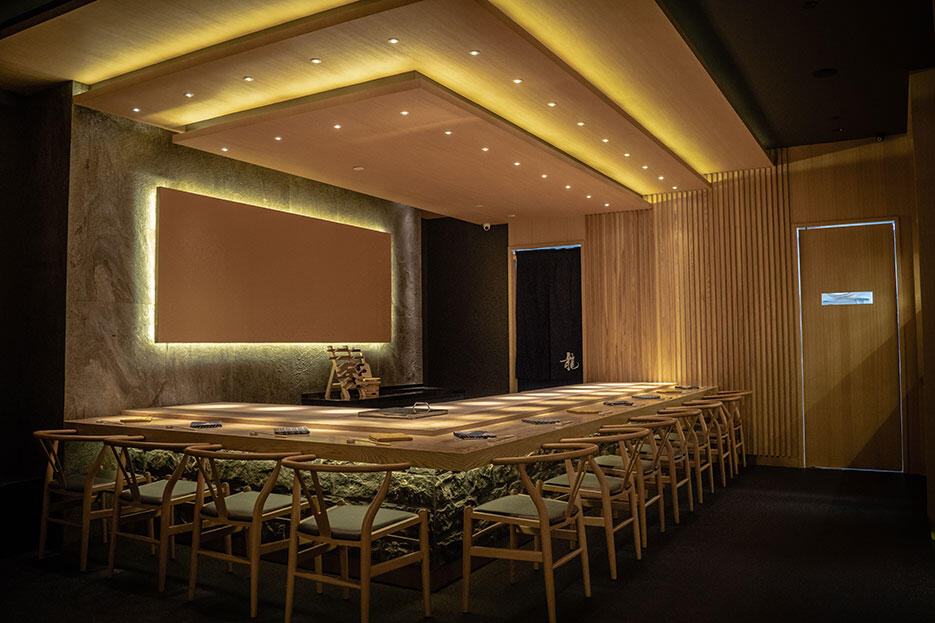 + + + + + + + + + + + + + + + + + + + + + +
Facebook: facebook.com/sushiryumy
Instagram: @sushiryu.kl
Website: ryu-sushi.com
Sushi RYU
Unit 3.3 Level 2
Tower 1 Platinum Park
Persiaran KLCC 50088
Tel: 03 – 21811533 / 019-3313595
Email: eat@ryu-sushi.com
Operation Hours:
Monday – Friday: 12.00pm – 3.00pm / 6.30pm – 10.00pm
Saturday: 6.30pm – 10.00pm
Bar Shake
Level 2, Tower 1 Platinum Park
Persiaran KLCC 50088
Tel: 03 – 2181 1531
Email: drink@bar-shake.com
Operation Hours :
Monday – Saturday: 4.00pm – 12.00am
Facebook: facebook.com/barshakekl
Instagram: @barshake.kl
Website: bar-shake.com