This is gonna be a picture travel log bout my trip to Bali two weeks ago. Am writing this in Tainan with only 20-30 minutes to spare so here's a quick one!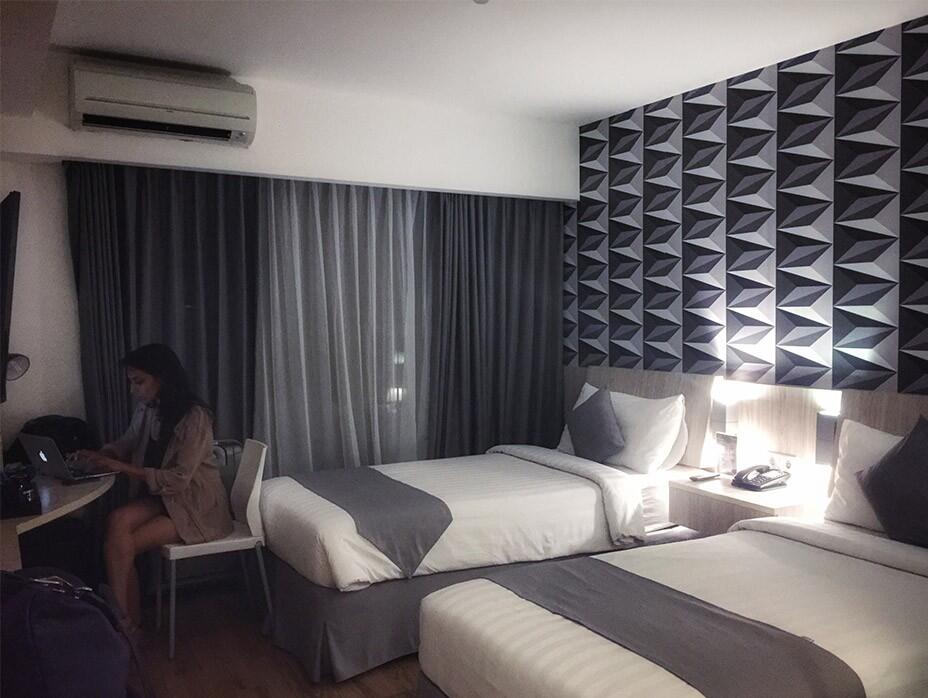 Before moving to Uluwatu for 4 nights, we picked Neo Hotel in Petitenget to stay in for a night so we could settle into island mode before making our way to Uluwatu the next day instead of rushing straight from the airport.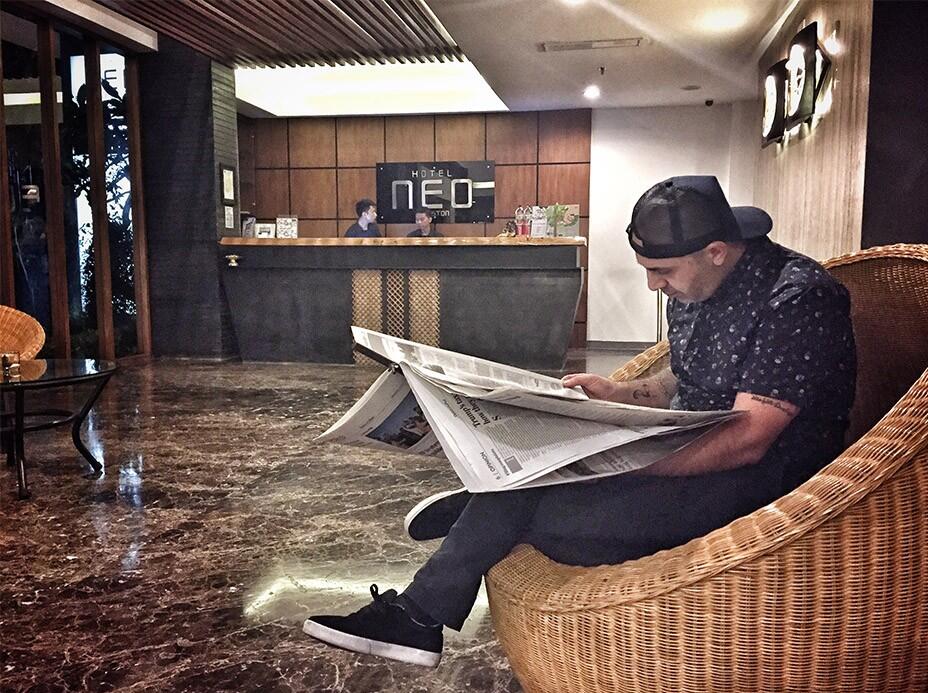 We arrived in the evening and it was storming like cray. Iman said it had been raining for a full day, and it didn't stop then. It pretty much rained for two whole days which is unheard of cos even during monsoon season the most i'd experienced in Bali would be random showers throughout the day. Not a constant storm! We observed the weather forecast which said it'd be storming the whole week and were like 'damn' but me being ever optimistic about holiday weather said "i'm sure it'll change and we'll have sunny days halfway through!!!"
Grabbed an uber (it's a big hoo ha in Bali as it is in KL) to Merah Putih which Rahul suggested for dinner. Dhanya didn't feel like going out so it was just me and the 3 boys – Danny, Rahul and Murat.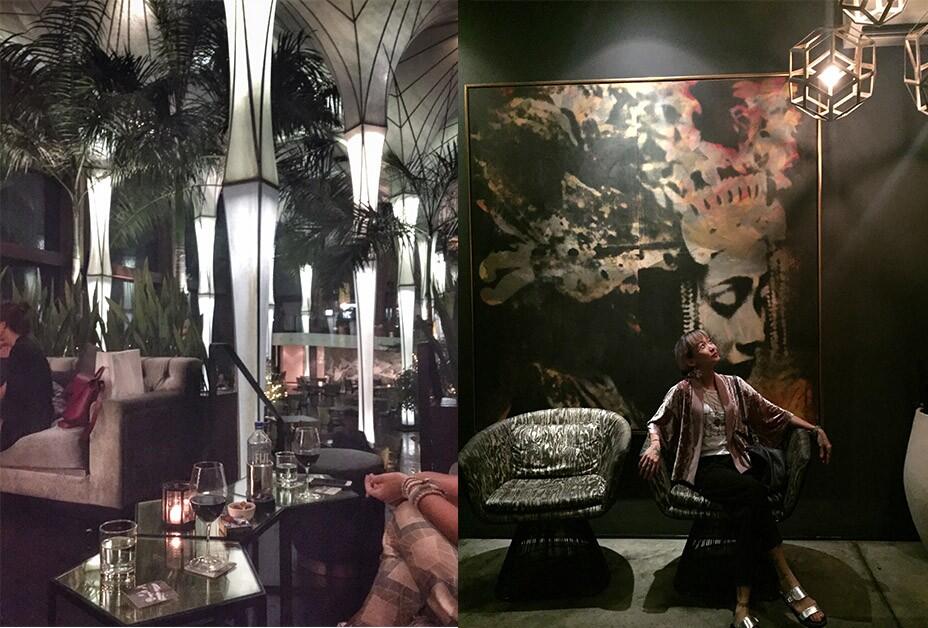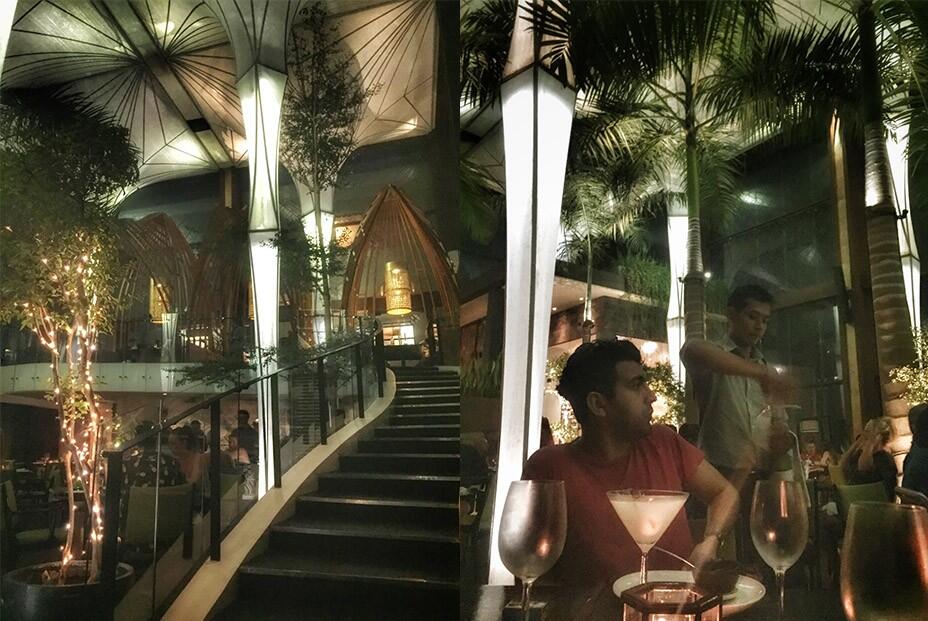 Its interior was well impressive! Merah Putih serves contemporary Indonesian cuisine and is the current go-to for fancy local fare. Due to the storm, we managed to notice streams of rainwater trickling inside the lit floor-to-ceiling pillars from the roof cos the architect cleverly designed it with fabric (so we could see the shadows of water) against transparent planes. Beautiful!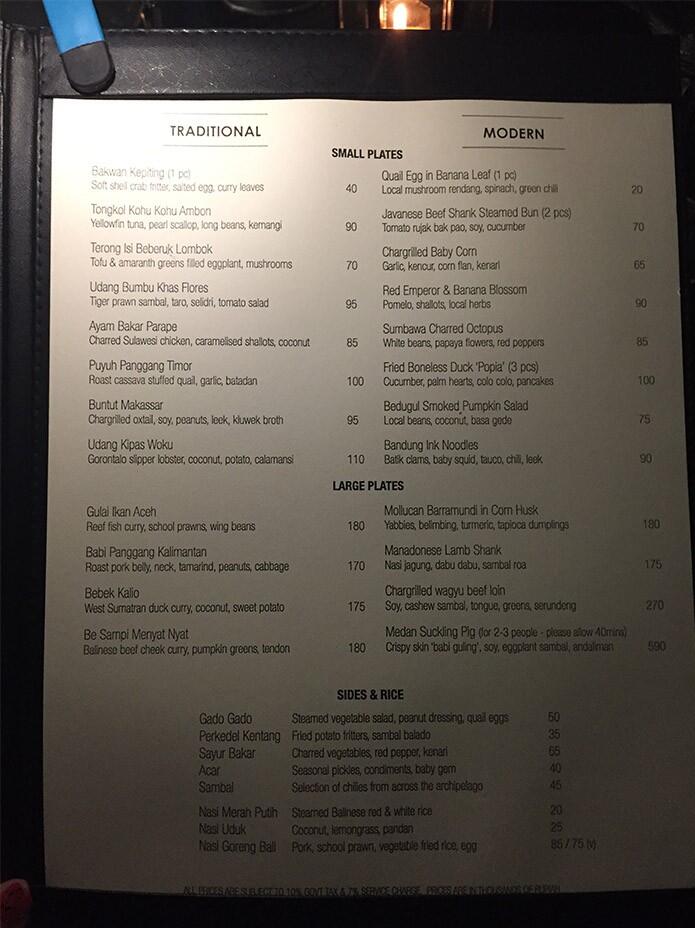 Not a great pic of the menu but it'll give you an idea.
We ordered 6-7 dishes and every single one was delicious. It was a little dark in there and i insisted on taking a quick pic of the food by asking Murat to shine his phone light on it momentarily so i could take a shot. "Sorry for embarrassing you guys!" But because of that, we could see the colours and details that went into the plating which we would never have seen otherwise. It's seriously dark in there. Almost like dining blind. #drama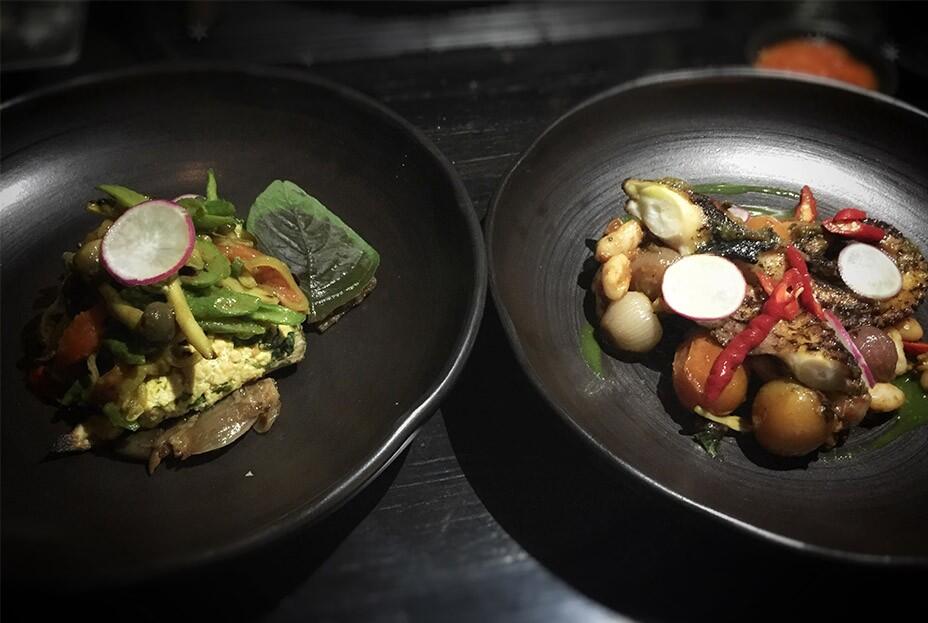 I've ordered many-an octopus dish in South East Asia and the one at Merah Putih got me reminiscing of Italy and cooing to my plate. So much so that the guys let me have the last piece. Bless you! <3
With cocktails, wine and all that food (we whacked and whacked and there was a little leftover… can you believe it!), our individual bill was around RM 150 pp. Would never get that kinda food and service for that price in KL unfortch. An example would be that Danny called beforehand to make a reservation (which luckily he did cos then found out you can't wear shorts or slippers so he went to change while still at the hotel) and when we arrived, were ushered by a different person to the table who addressed him by name.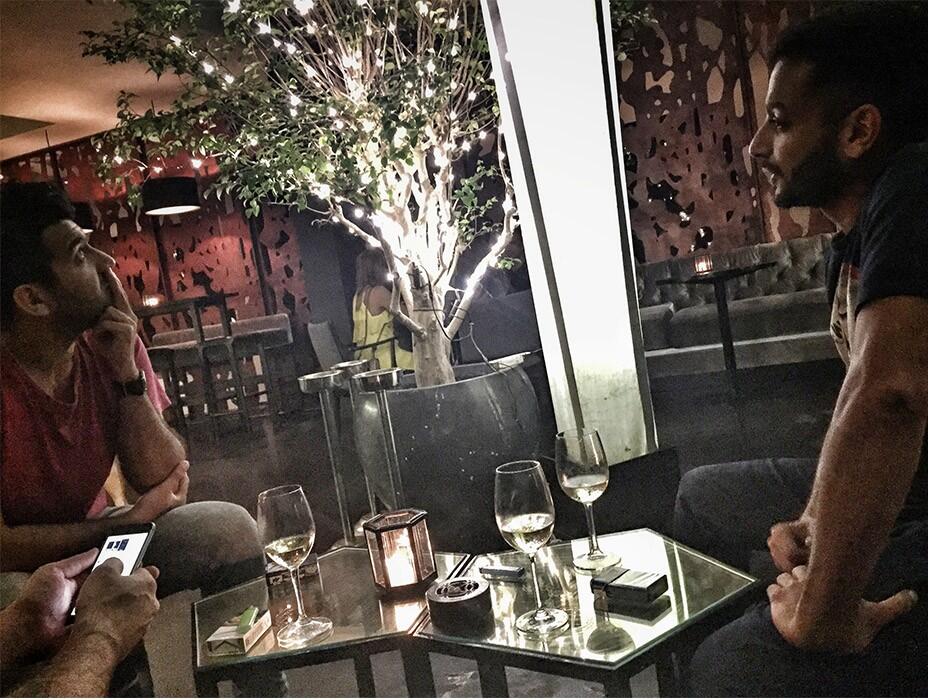 We stayed on for another drink and to digest at their bar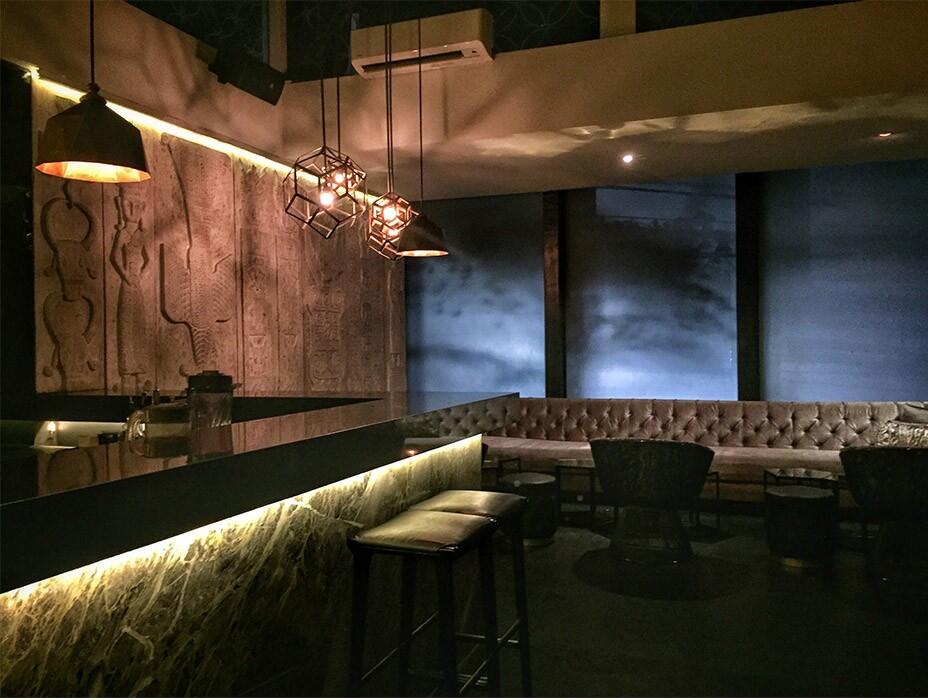 Nice bar too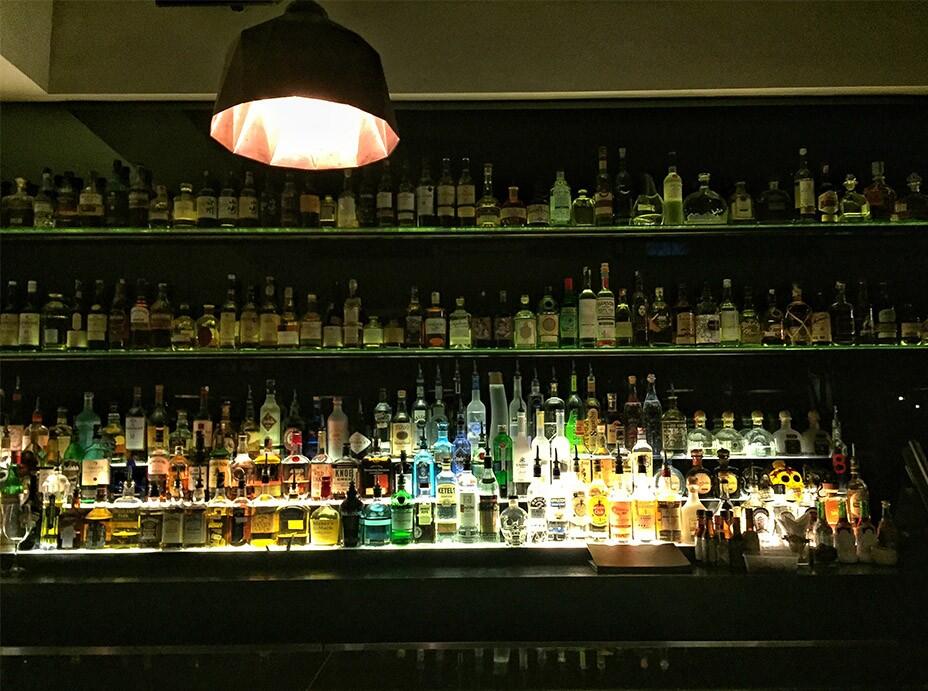 We went by La Favela after that at around 1am but the crowd was so thick with drunk tourists, we left without getting a drink. Think we're way over that vibe now, Iman said if we wanna enjoy the place at night, we gotta go around 9-11pm. We grabbed another drink nearby then headed home, where Danny and i told stories till 3am!
+ + + + + +
Next day i had a lunch date with Iman! He took me to Smokehouse BBQ which was just around the corner from Neo. When he met me at the lobby, he just launched into the deep end on what he'd been going through which i enjoyed immensely. We must have spent a solid 2 hours talking about ancestral connection, spiritual evolution, art, love, and all sorts of things.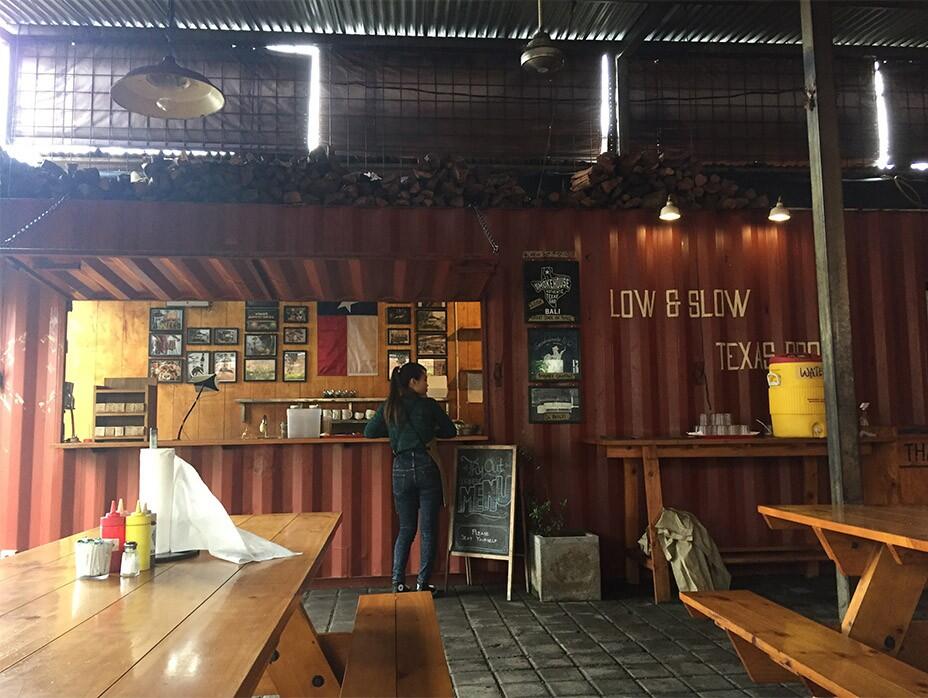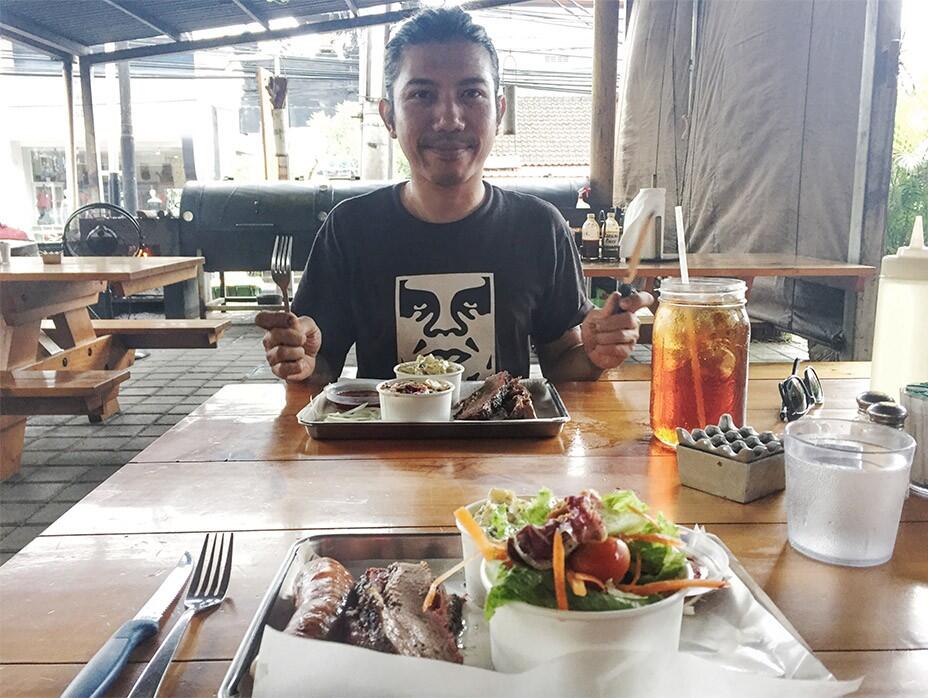 Oh man, we had this 18-hour slow-cooked ribs that were falling apart from being so soft, that came with sides and salad. It was too big and i had to bungkus cos i couldn't finish it!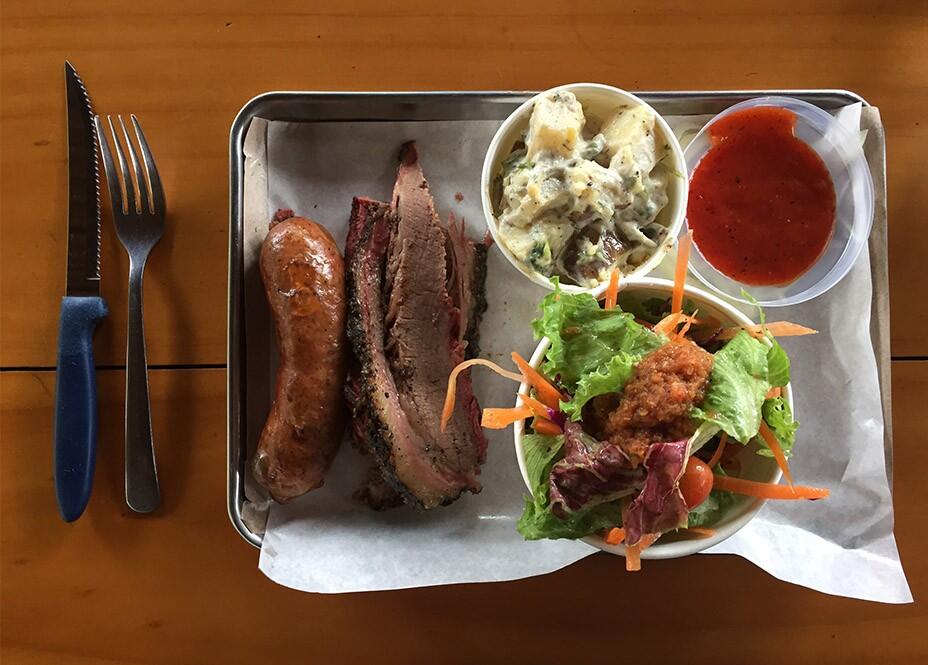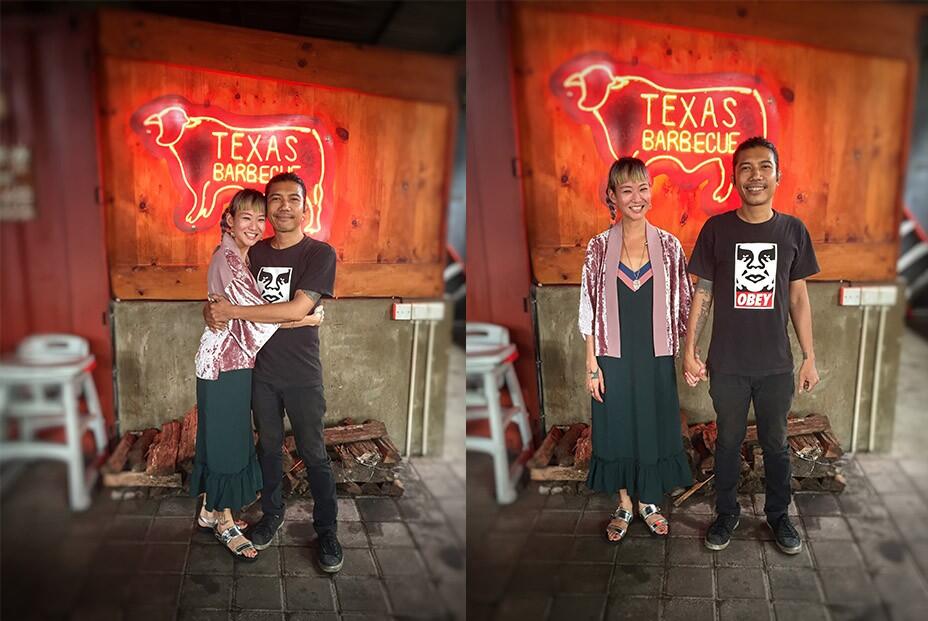 So much love for this Arien!
I walked back to the lobby where the others had returned from either a massage or shopping, and we all piled into our ride to head to Uluwatu where we planned to stay put for 5 days (it didn't happen. Fidgety got the better of us).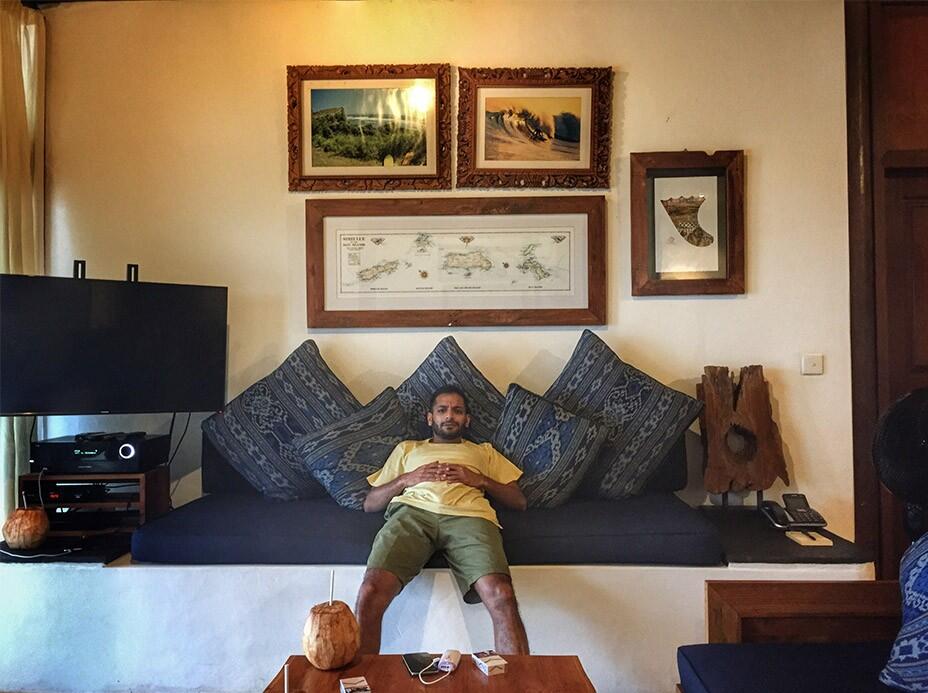 Danny. Santai taim.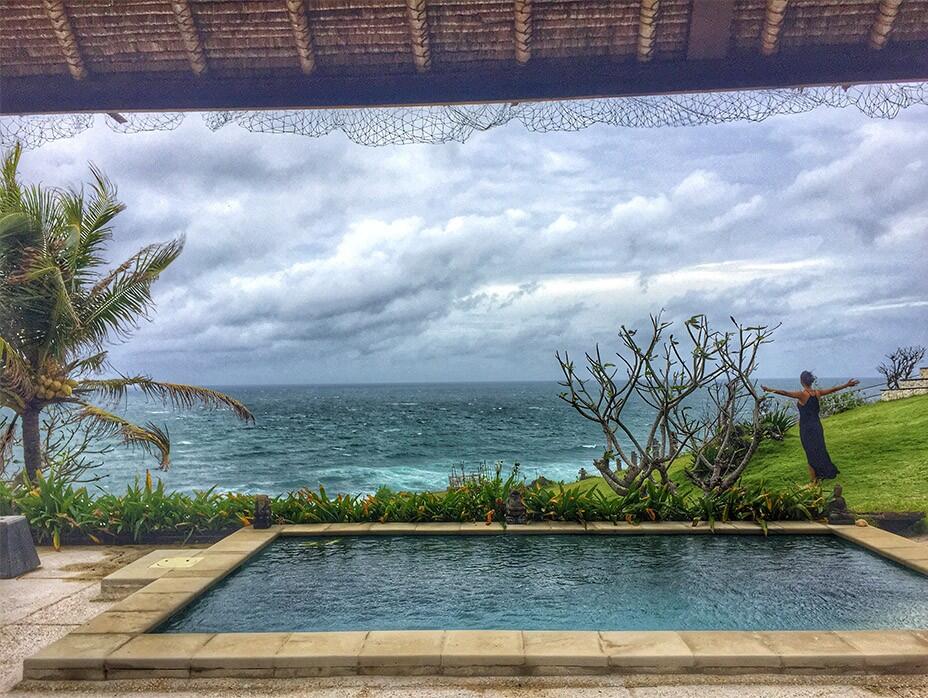 Dhanya. Sky taim.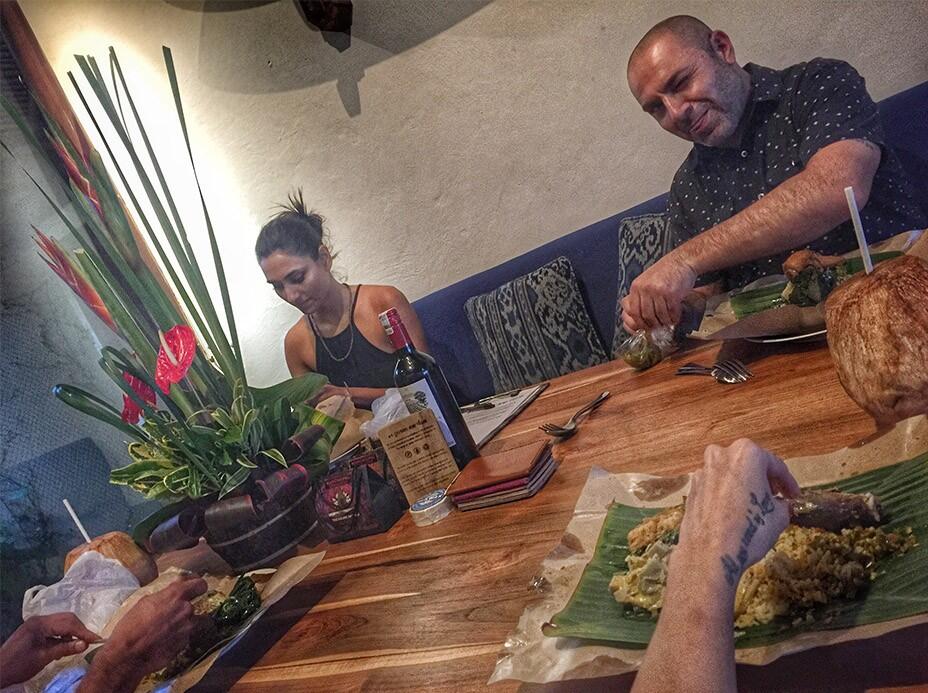 Everyone. Nasi padang taim!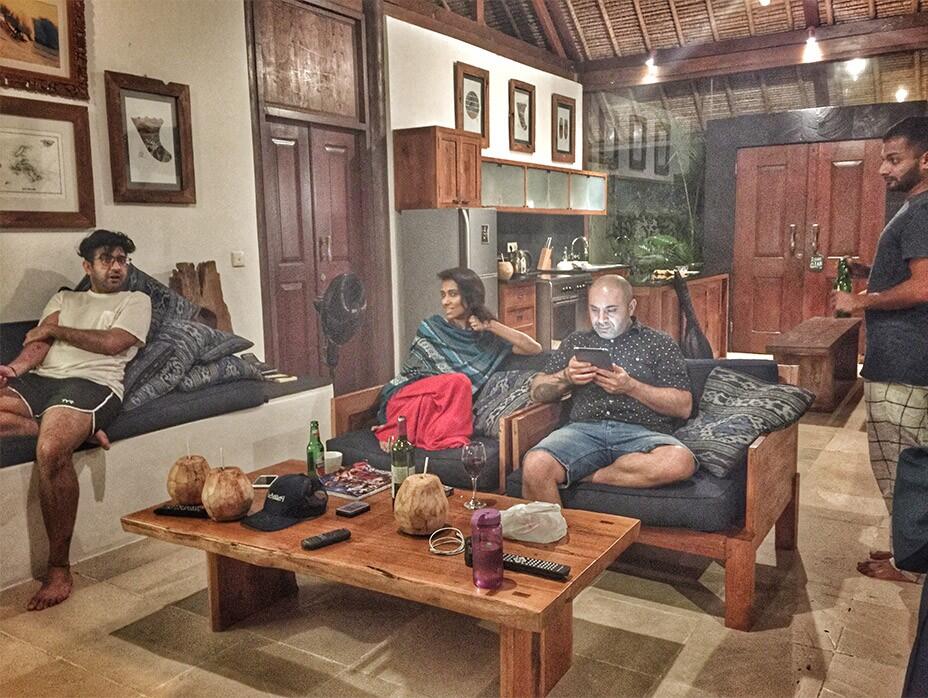 It stormed and stormed… so we all got into our jammies and watched movies together like a big slumber party.
The next day, the sun shone for a few minutes in the morning, before it started raining like freaking cray AGAIN. Major bummer.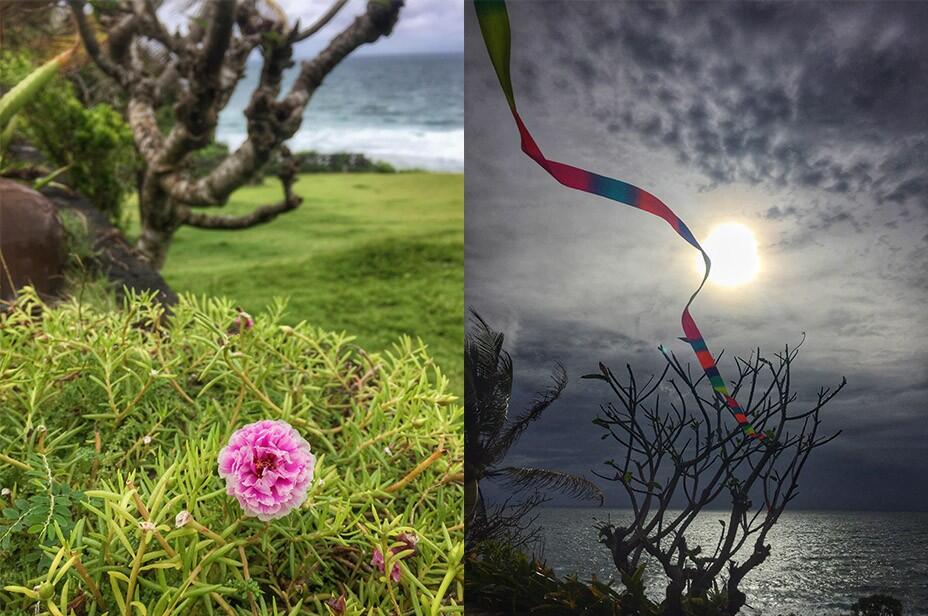 We spent the whole day in lazing around, watching TV, talking rubbish, taking naps, and ordered lunch from one of the many restaurants around the area whose menus the villas had carefully compiled into one major food ordering manual 🙂 We just had to call the staff to order it for us and it'd arrive at our door. Sweet. Dhanya and Tianna were so excited there were plant-based options, i had a vegetarian lasagna for lunch which was sooo yummy while we watched The Intern.
The rain stopped in the evening and Tianna + Danny + i took a walk down the lane to venture to the beach.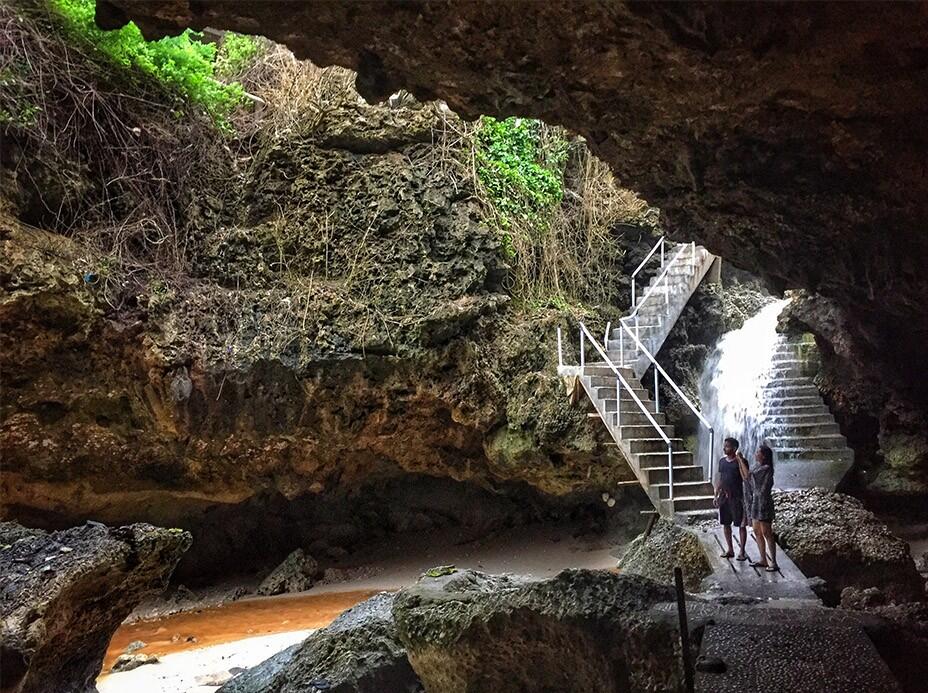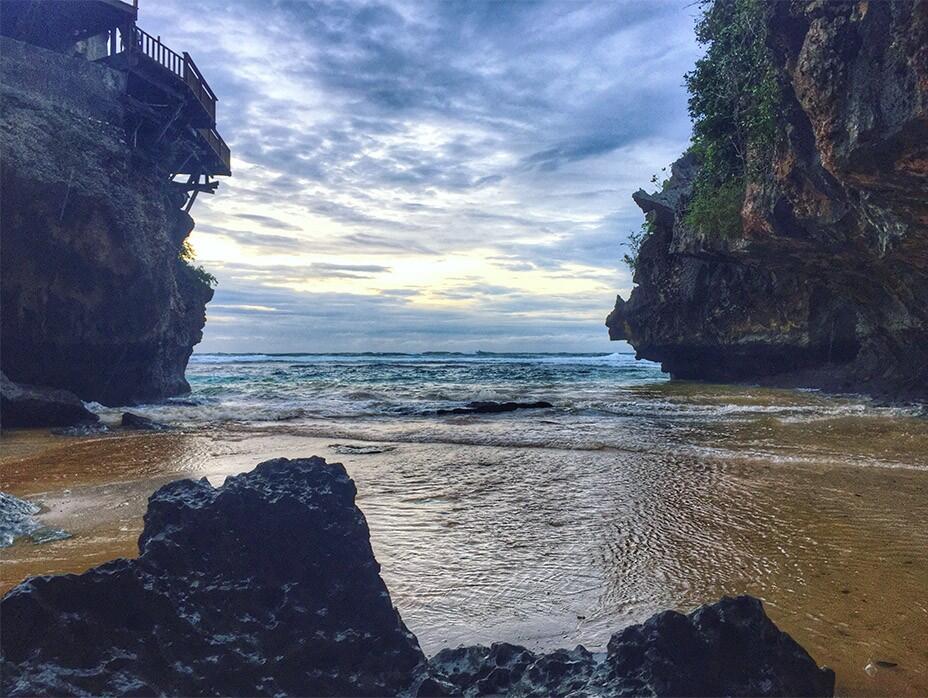 It wasn't much to see really cos the tide was high, but i think we needed some exercise / movement.
The villas have yoga at 7:30am every morning but i never made it for one… Rahul semangatly said on the first night, "I'm gonna set my alarm for… 7:29!"
The girls: ….
Rahul: Ok ok, 7:15!! *sets alarm*
The next morning, the wind was so strong i figured i was NOT gonna do yoga in the cold wind and snuggled back into bed. Rahul politely whatsapped the group that he was not coming. Haha.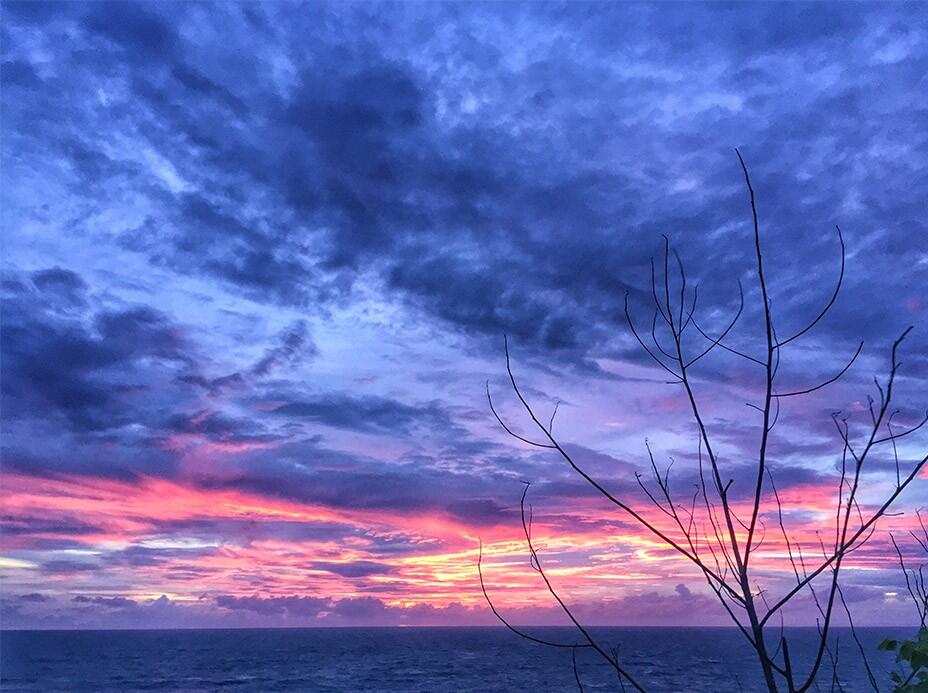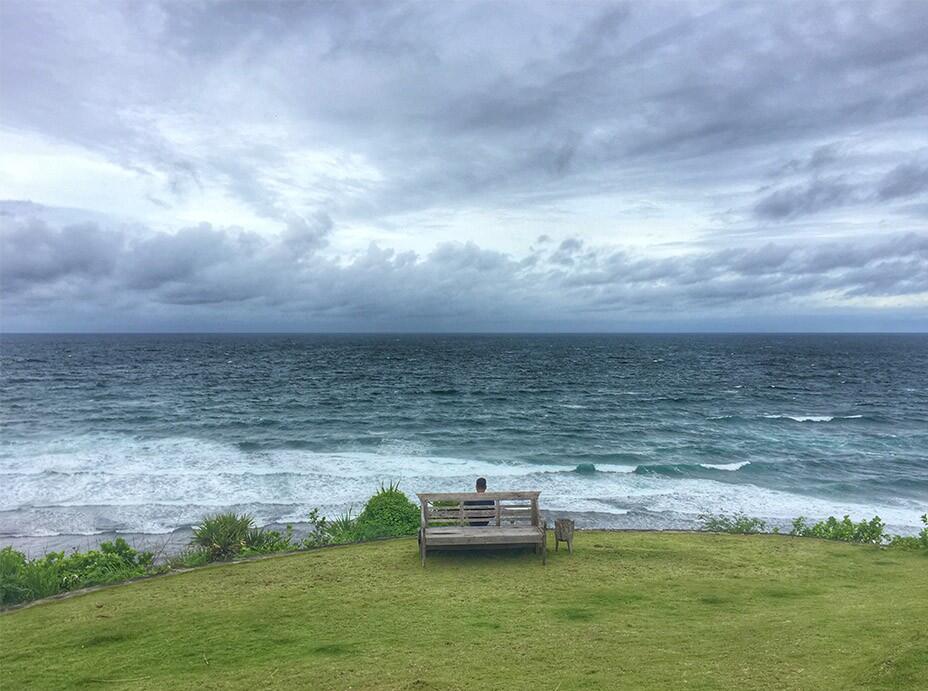 Danny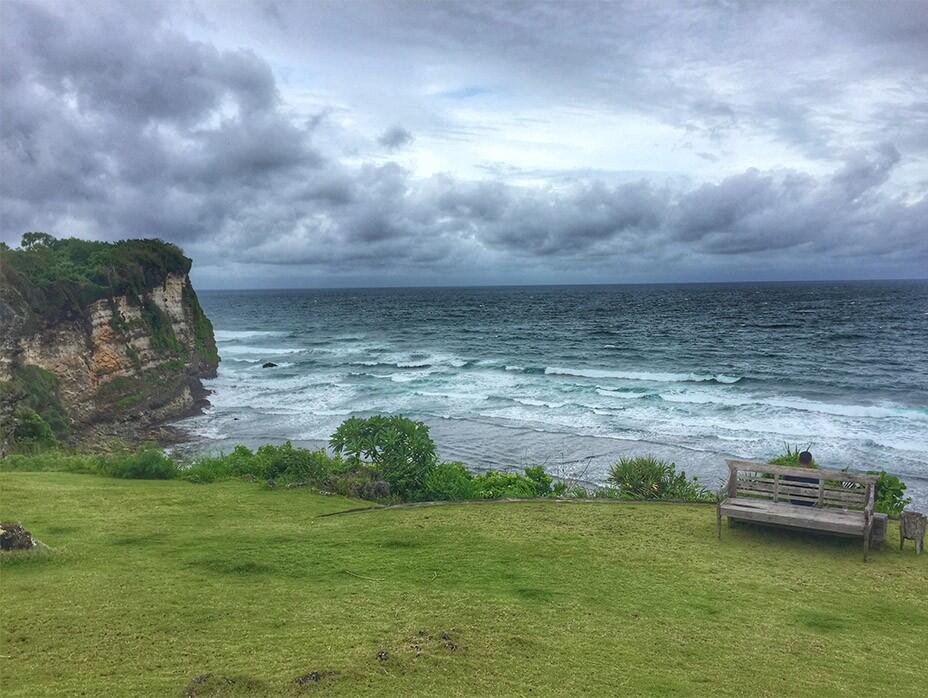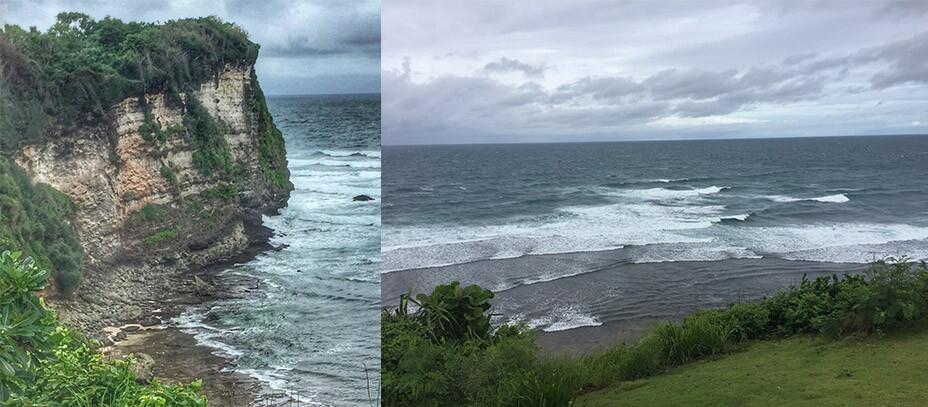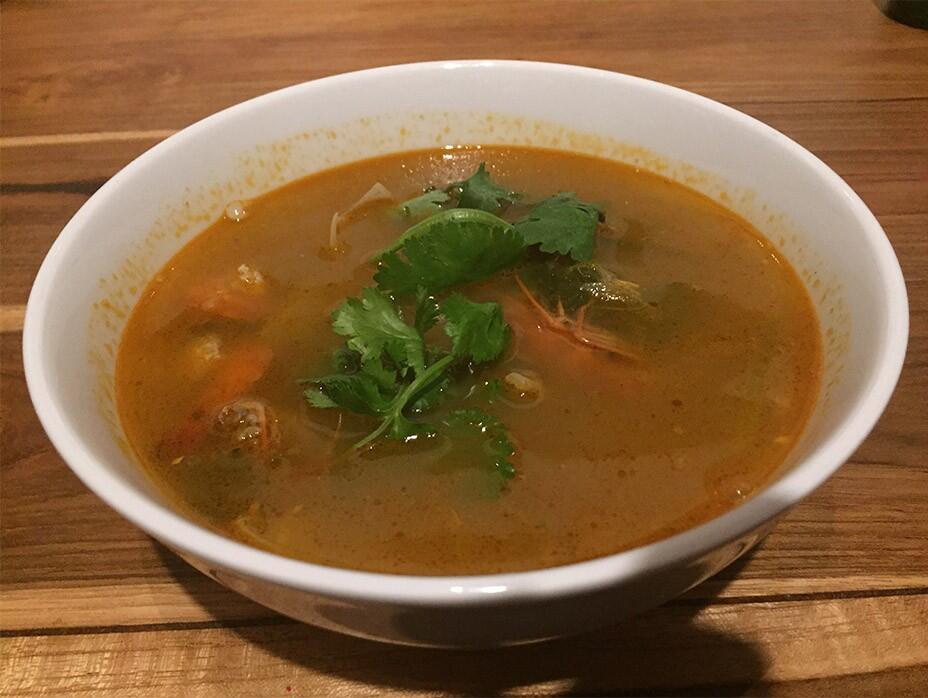 Night 2 dinner was Thai food, tom yam was sowh good in that stormy weather!! I drank it so happily till i choked on it and coughed madly.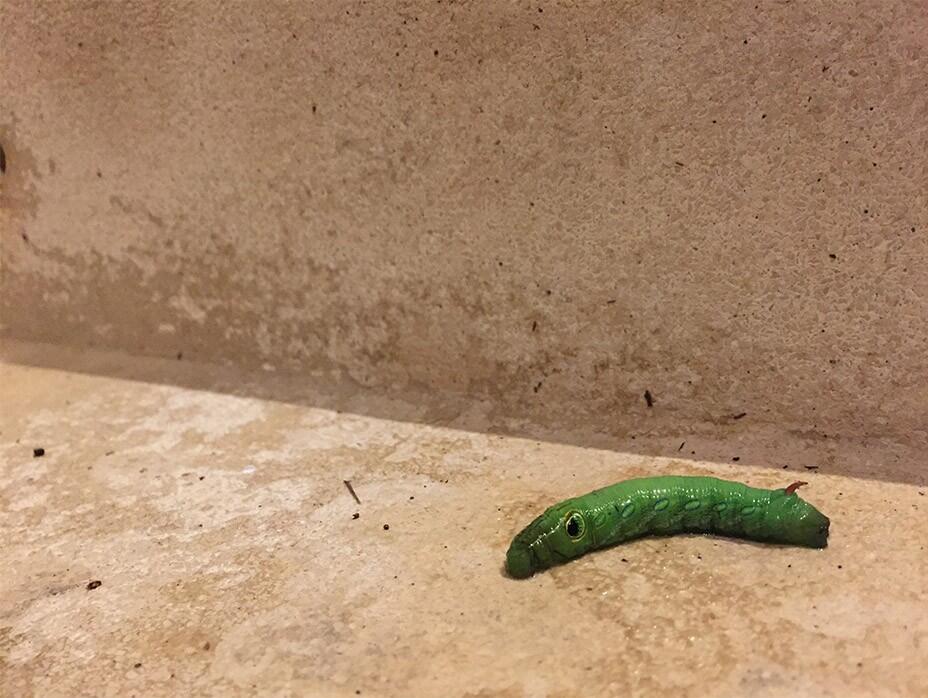 We made friends with a caterpillar while hanging out in a bathroom. I think we did a fair bit of drinking that night… i was blowing bubbles, dancing with my hoop, giving Dhanya and Ti hoop lessons, and jumping all around.
Day 3: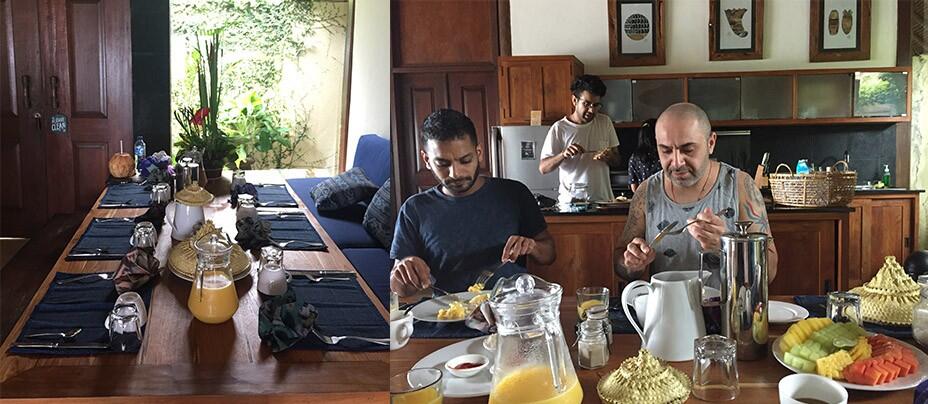 Breakfast of toast, eggs, fruits and granola was prepared for us every morning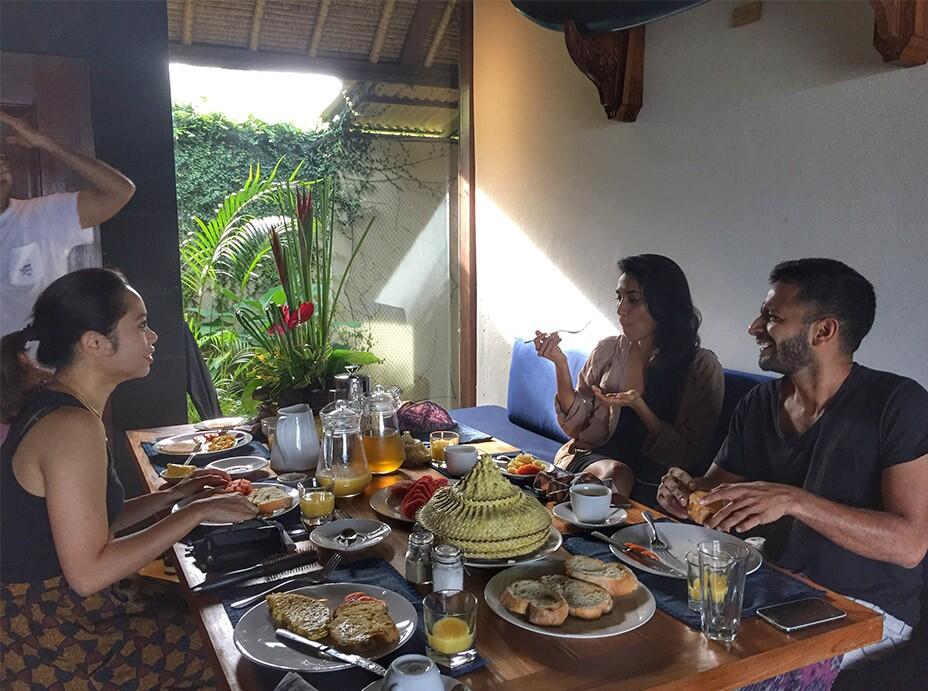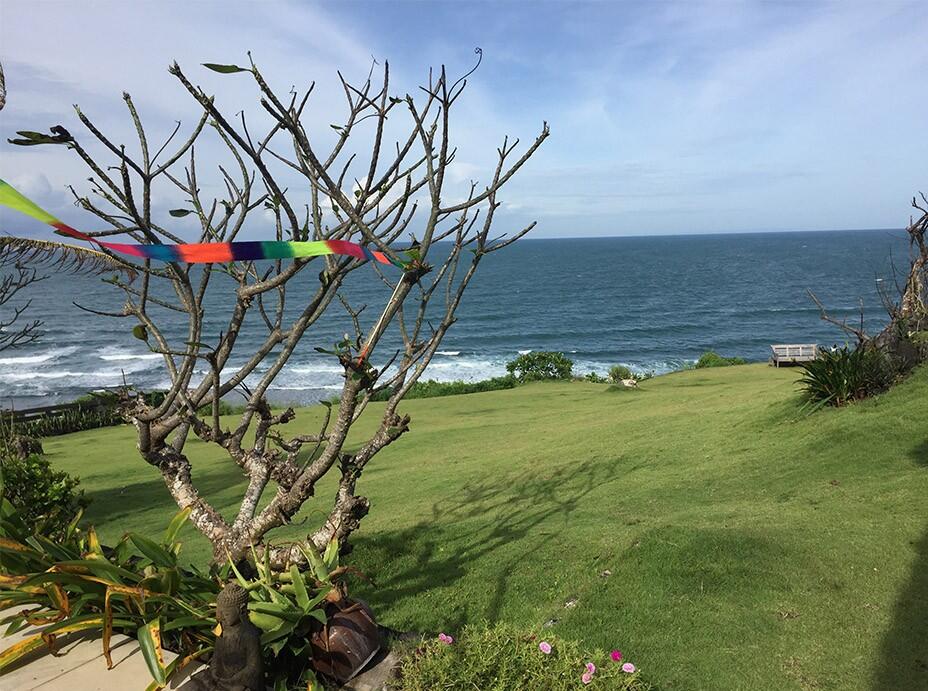 And by glory, Day 3 was SUNNYYYYYY!!!!!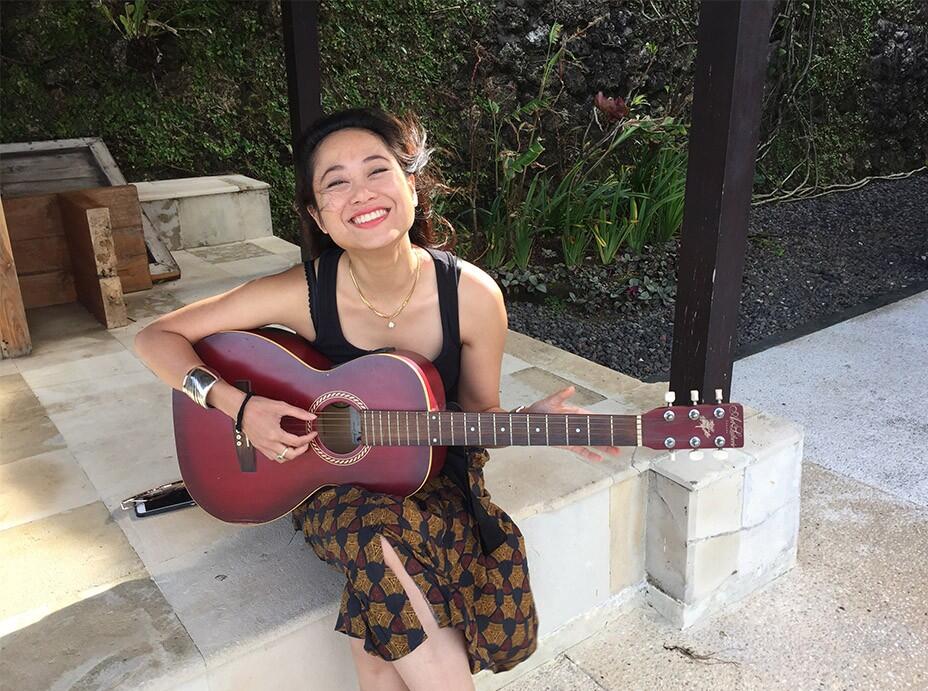 We'd made plans to go to Seminyak and Canggu that day to explore a tad what with cabin fever. But also felt FOMO from pool time in the sunshine.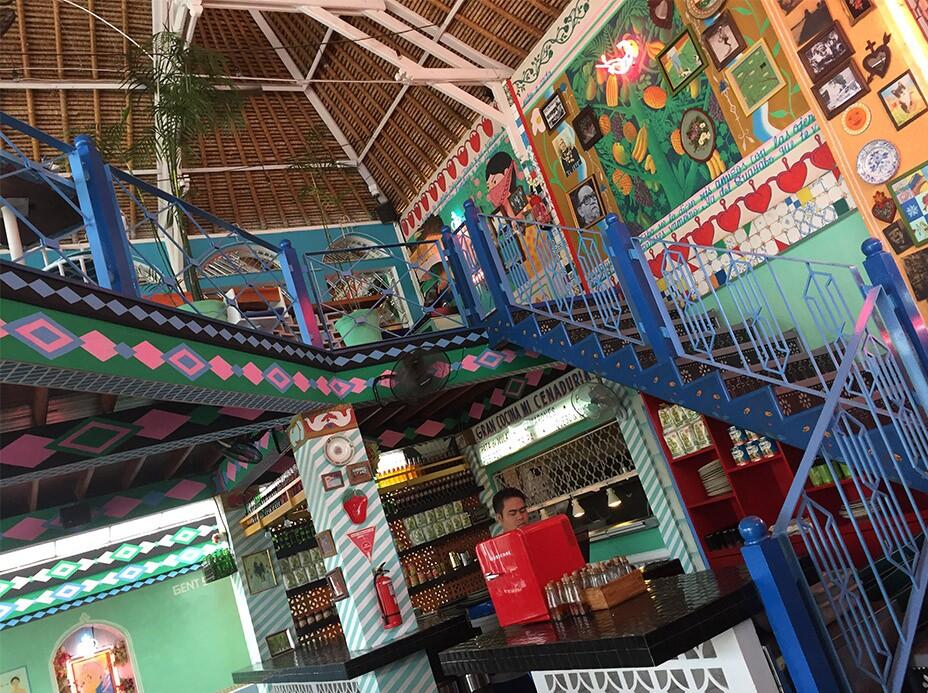 Motel Mexicola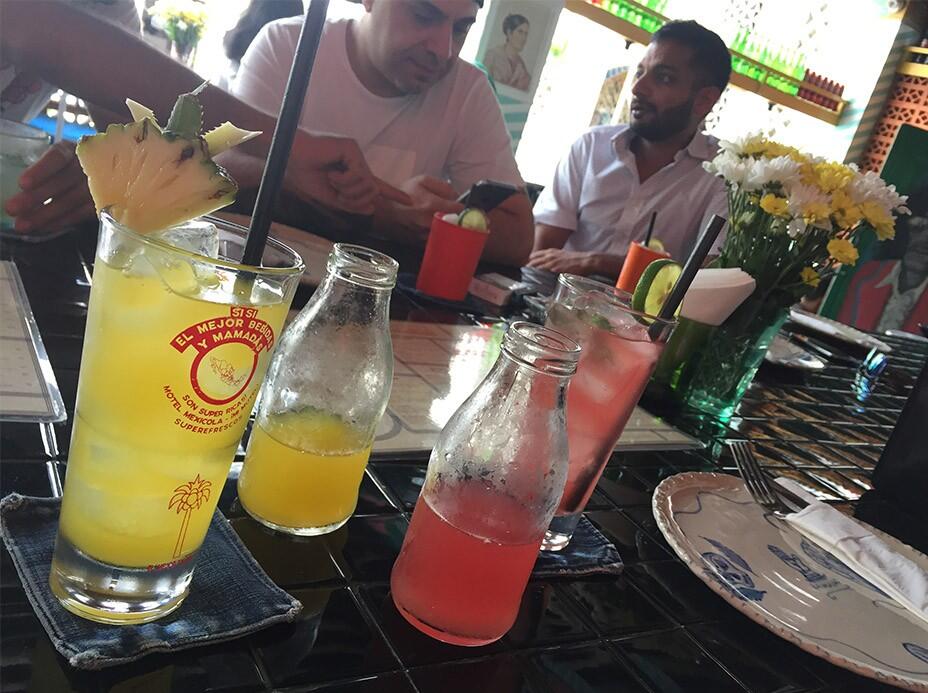 I had pineapple juice cos it wasn't noon yet, and i was still feeling the slight hangover from the previous night's wine…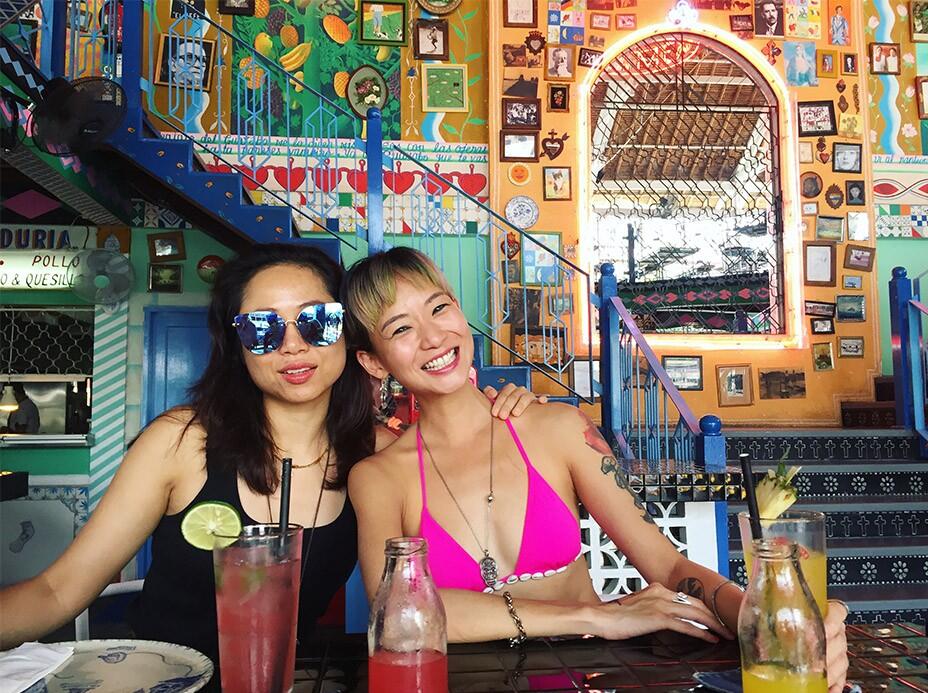 Tianna and I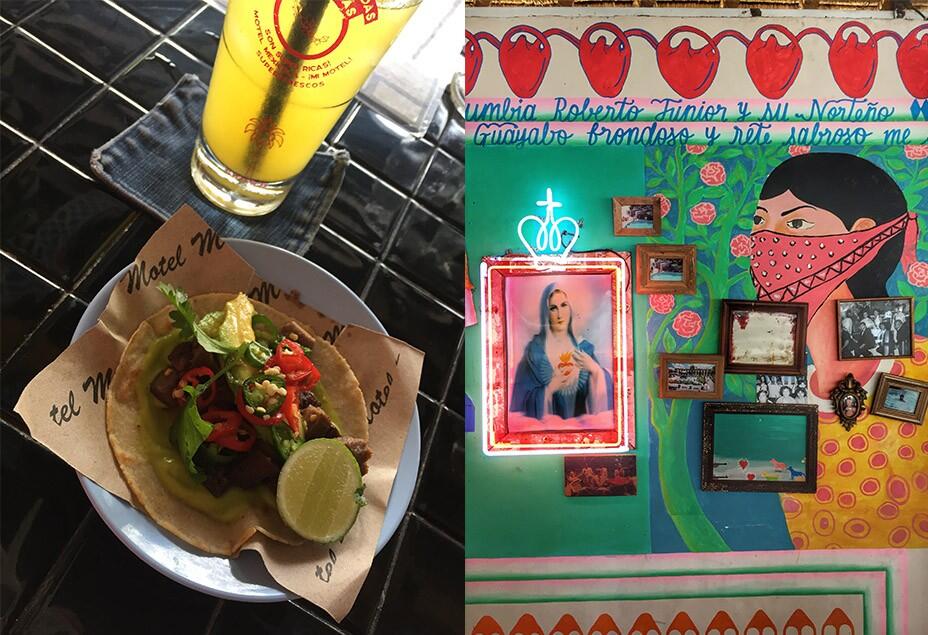 I had a beef tongue tacos which was soooo good and only 30k rupiah! Bout RM10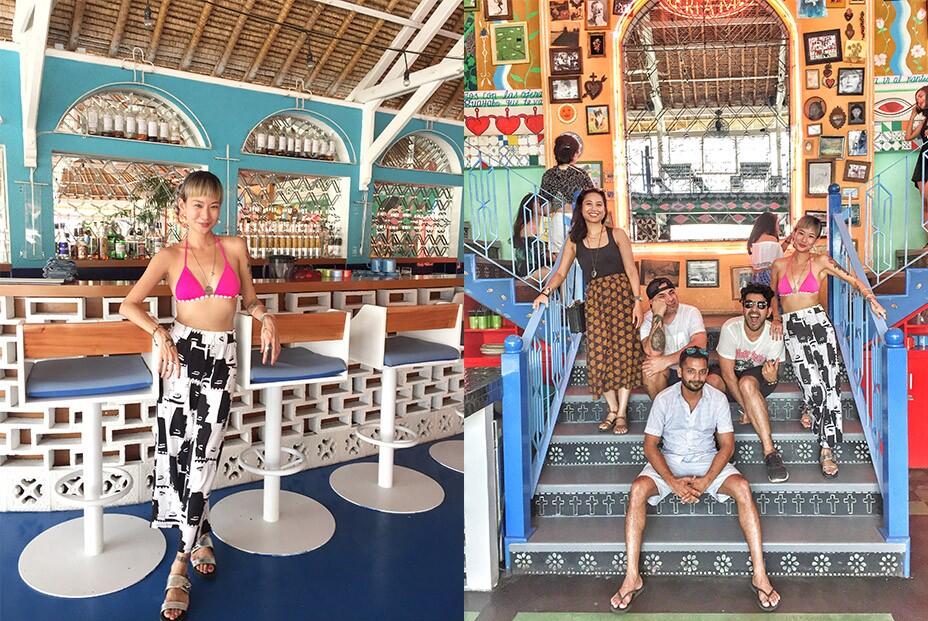 Rahul and Murat started doing tequila shots… Danny and i only succumbed to one each (not gonna disclose how many the other two had, but they were* shocked at their own bill hahahah)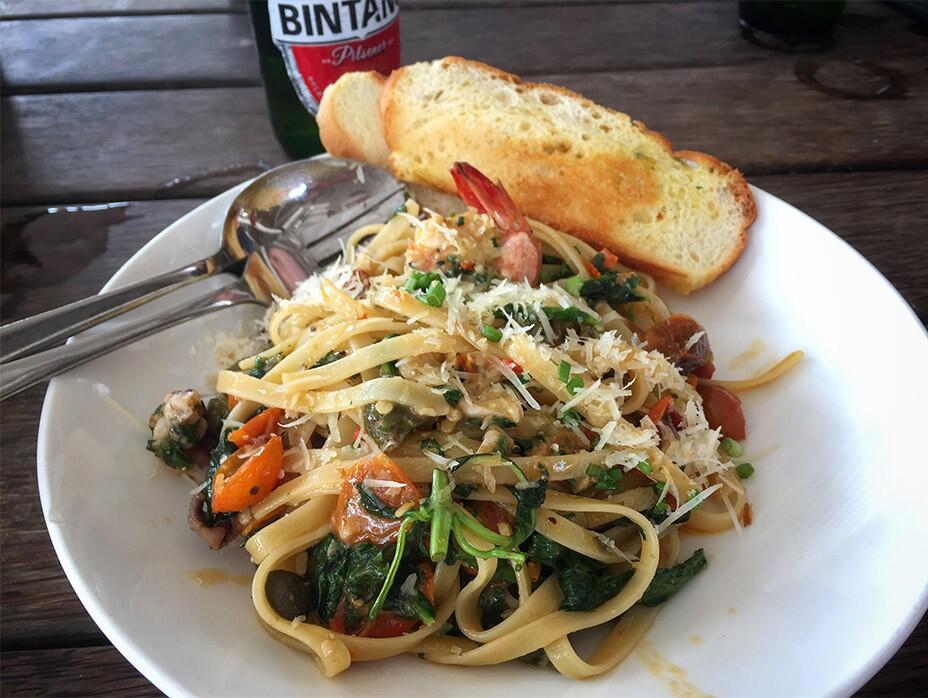 Seafood pasta at Old Man at Canggu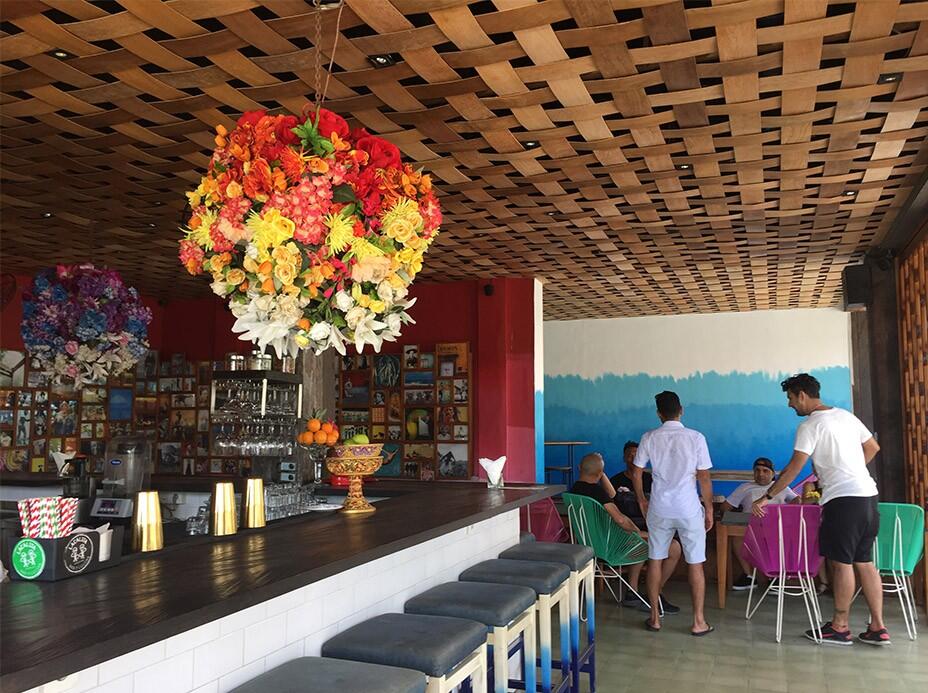 Met up with Joe and Boy for a drink at yet another Mexican place, in Canggu. I don't know what's with the boys and Mexican places in Bali… i'm sure it's their desire for tequila.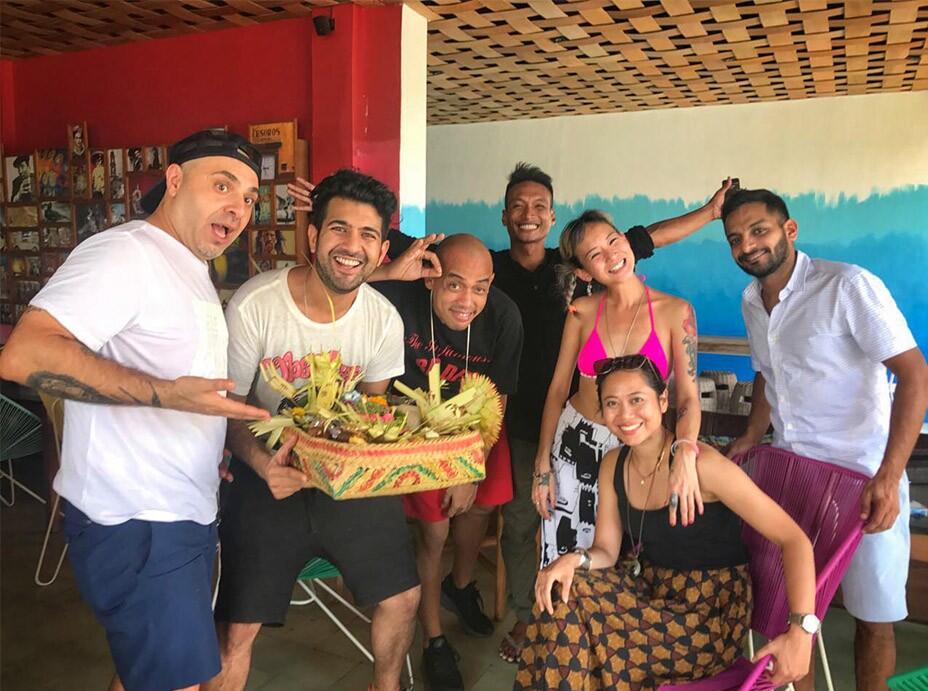 We got back to the villa by nightfall and the sun had gone by then, so we took it easy and i fell into bed early with Dhanya where we laughed and watched Youtube (she introduced me to Alison Armstrong and i'm so relieved that there is more substantial / educational content than the ridiculous trending videos that garner millions of views around #emo)
Day 4: SUNNY HOORAH!!!!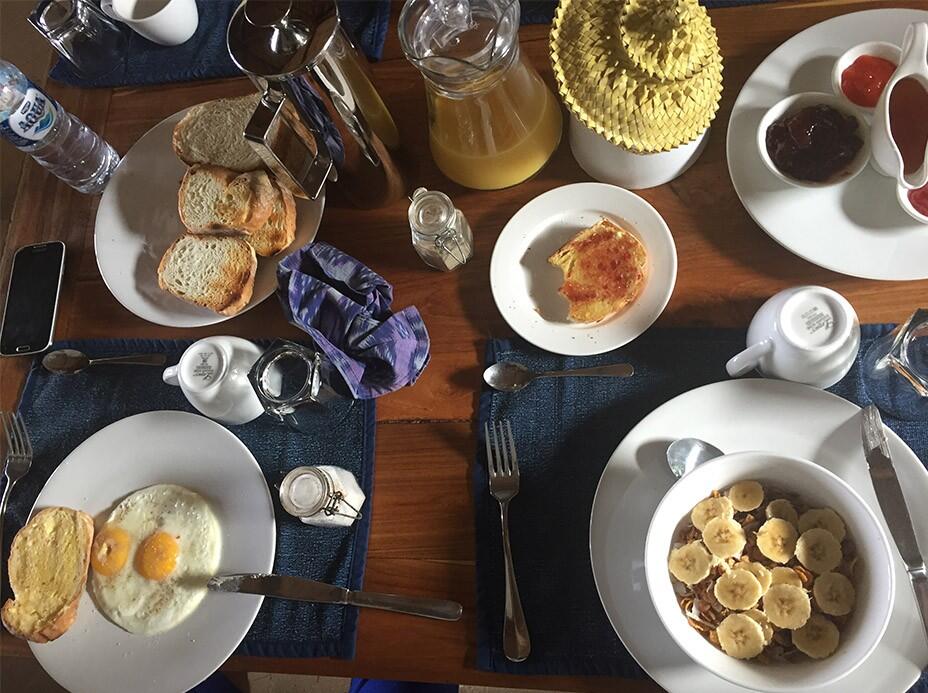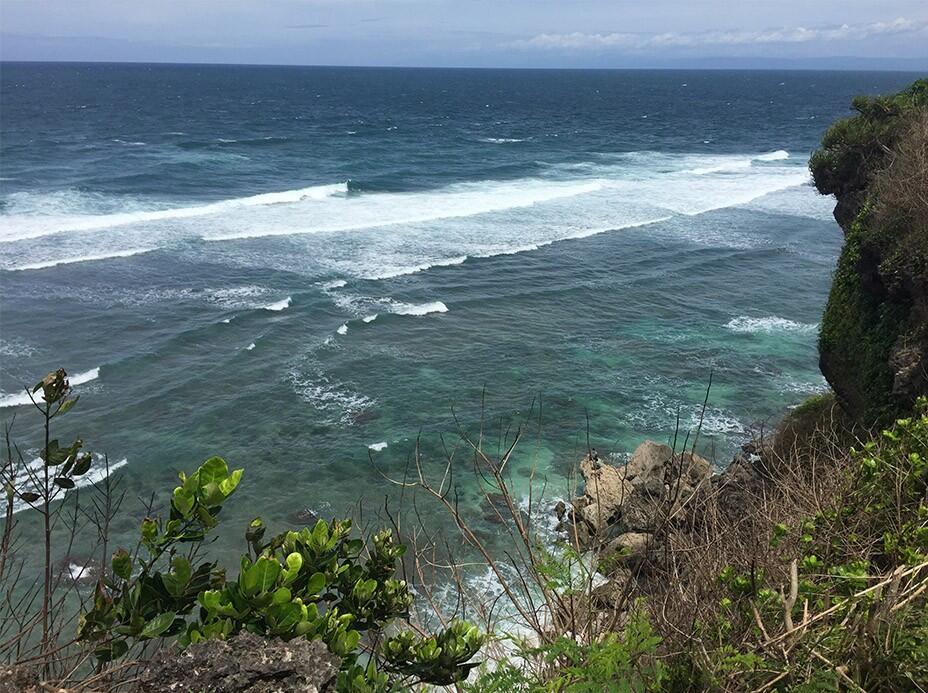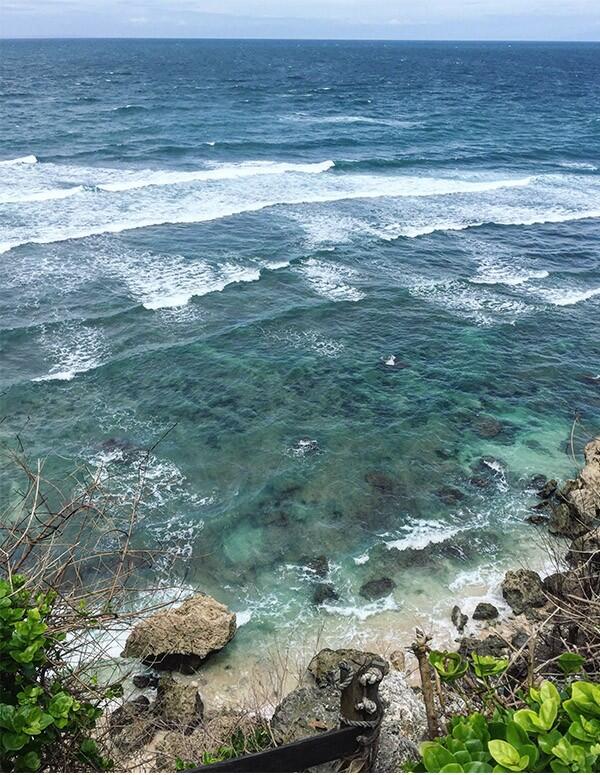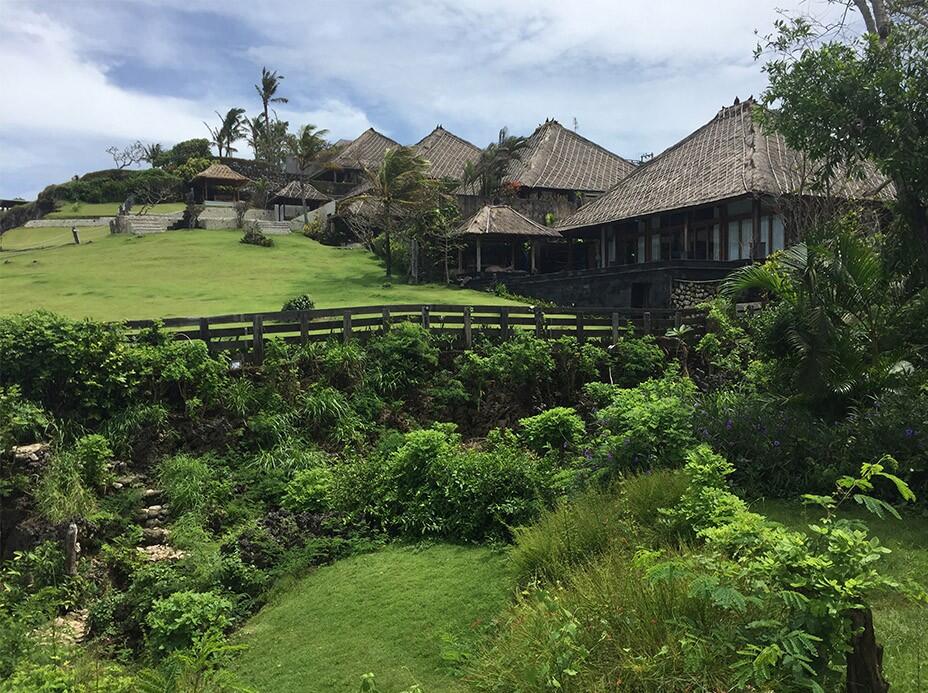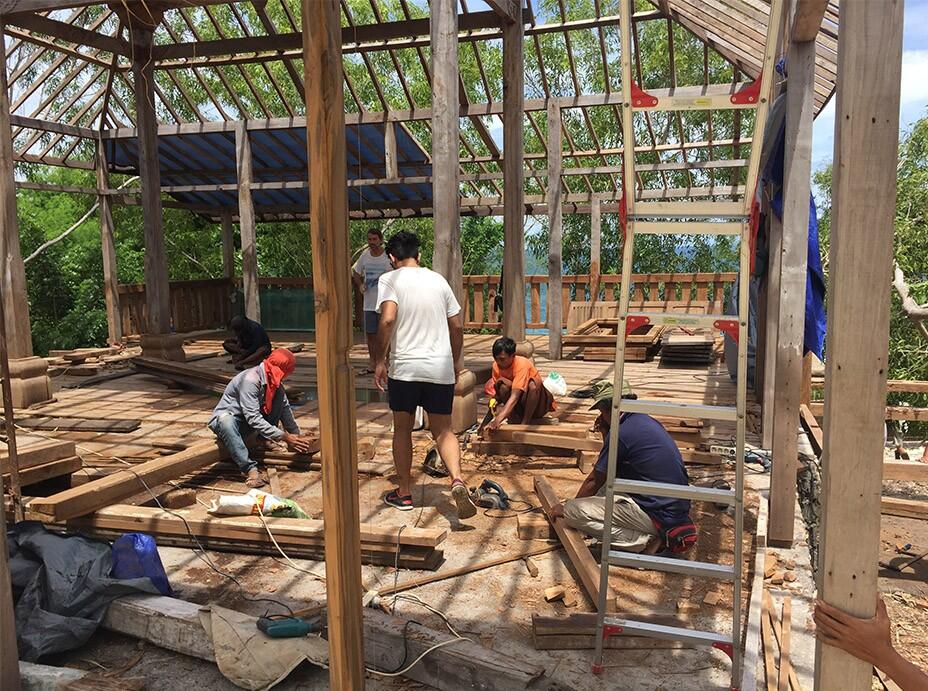 Ulutwatu Surf Villas owner and Rahul's buddy, Tim, showed us how his new home is going. He calls it his dream tree house. Padahal pool villa by the cliff with repurposed teak wood from old Dutch buildings in Java.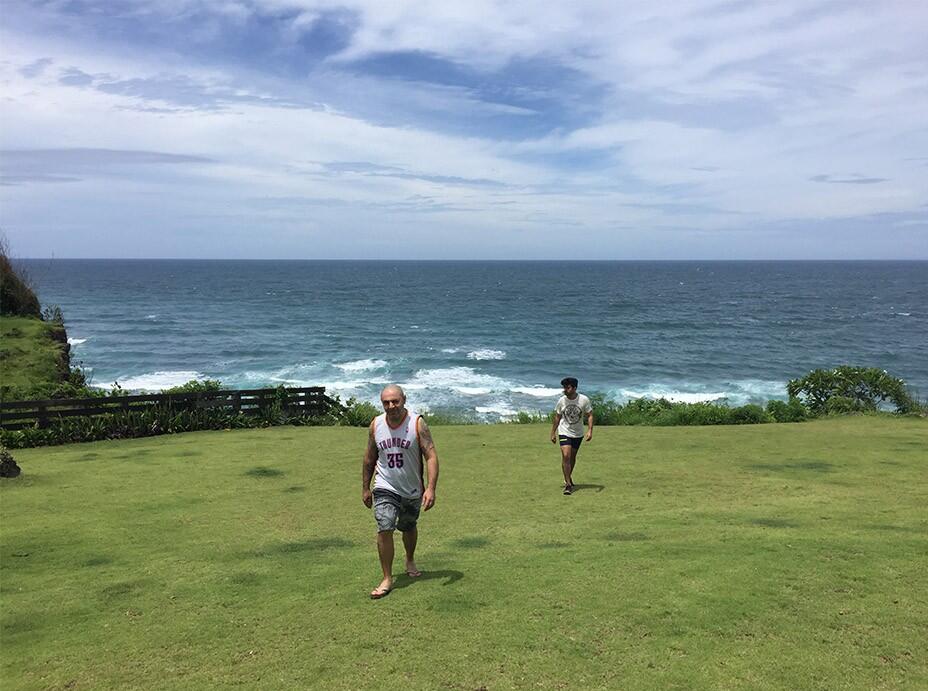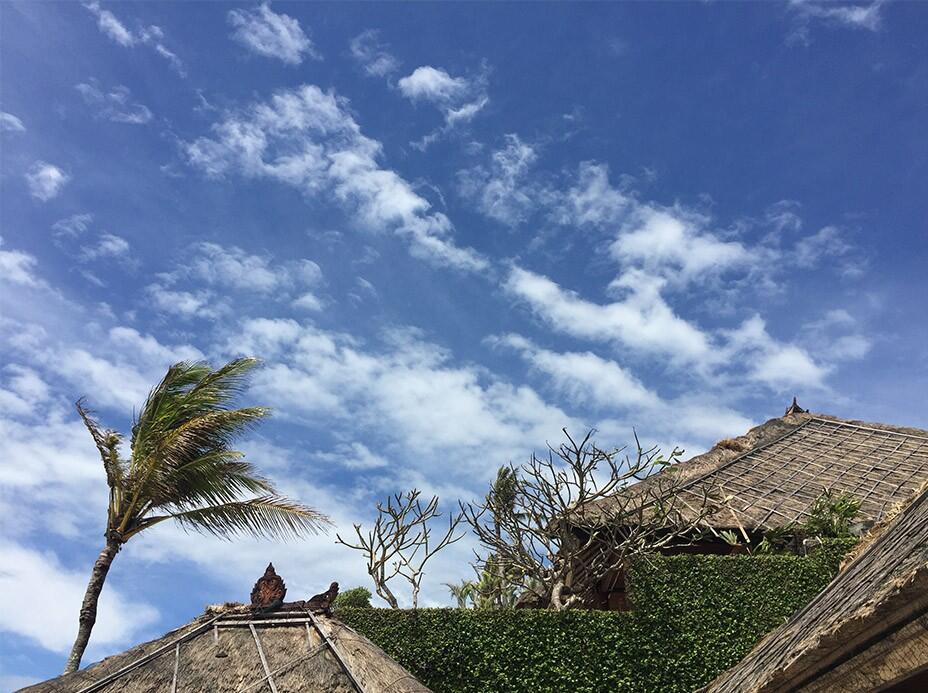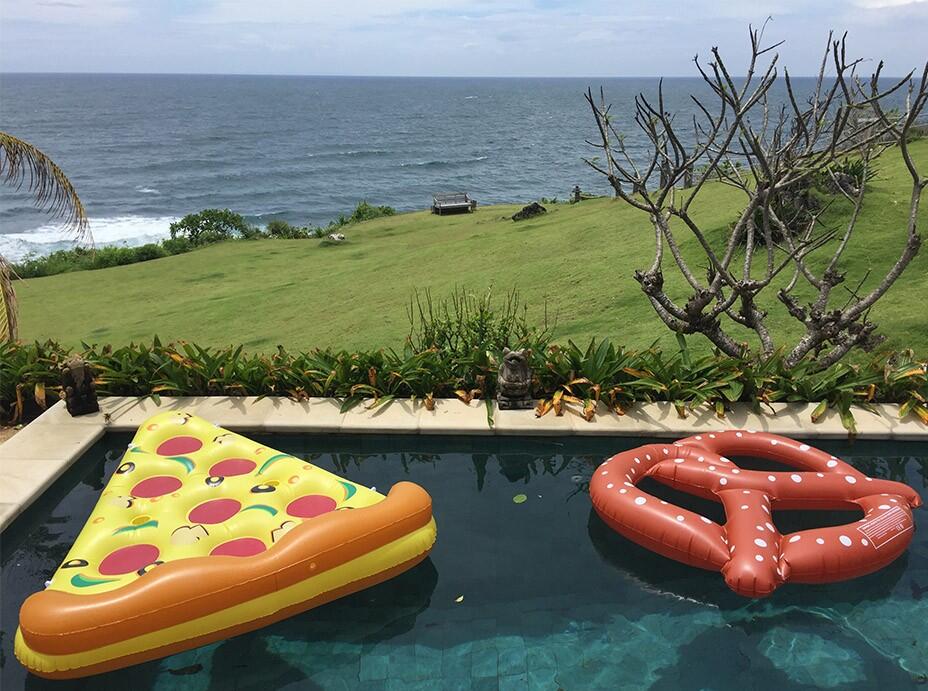 I blew the floats up so we could play!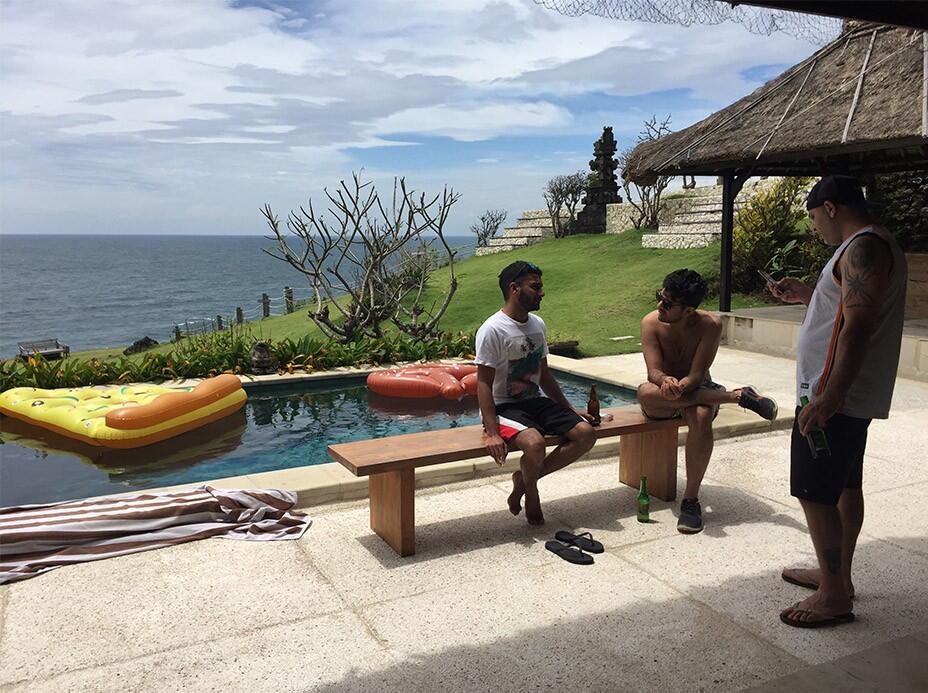 The boys discussing how much the land cost and doing the math.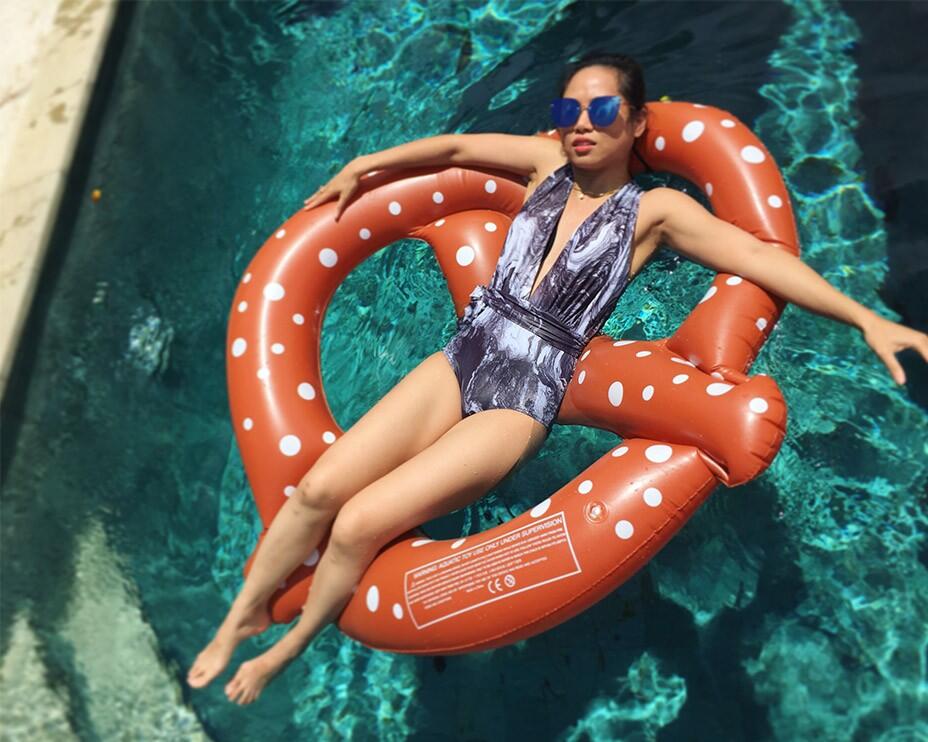 T-bird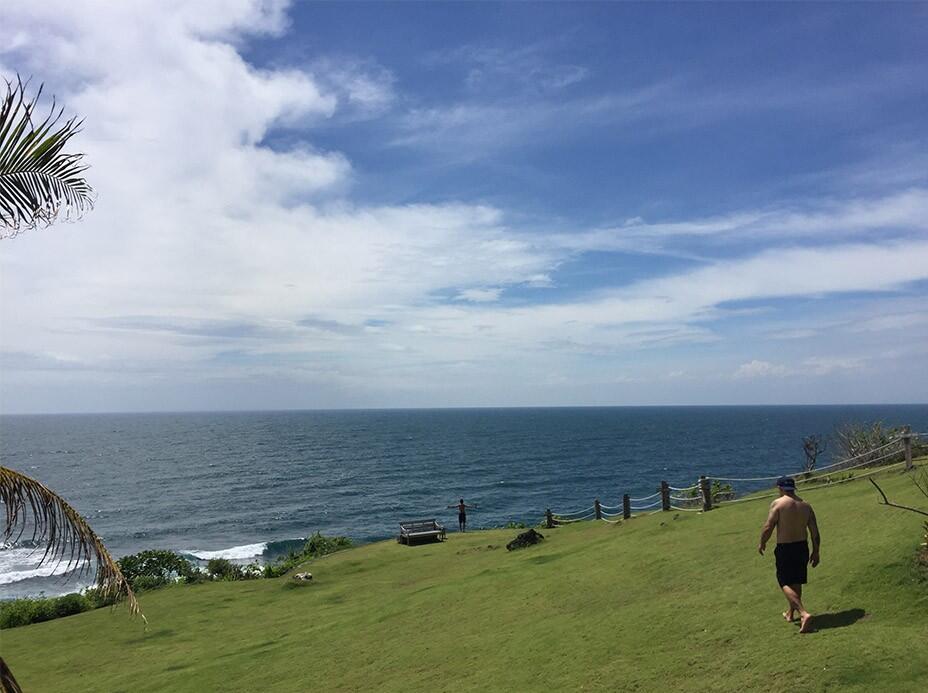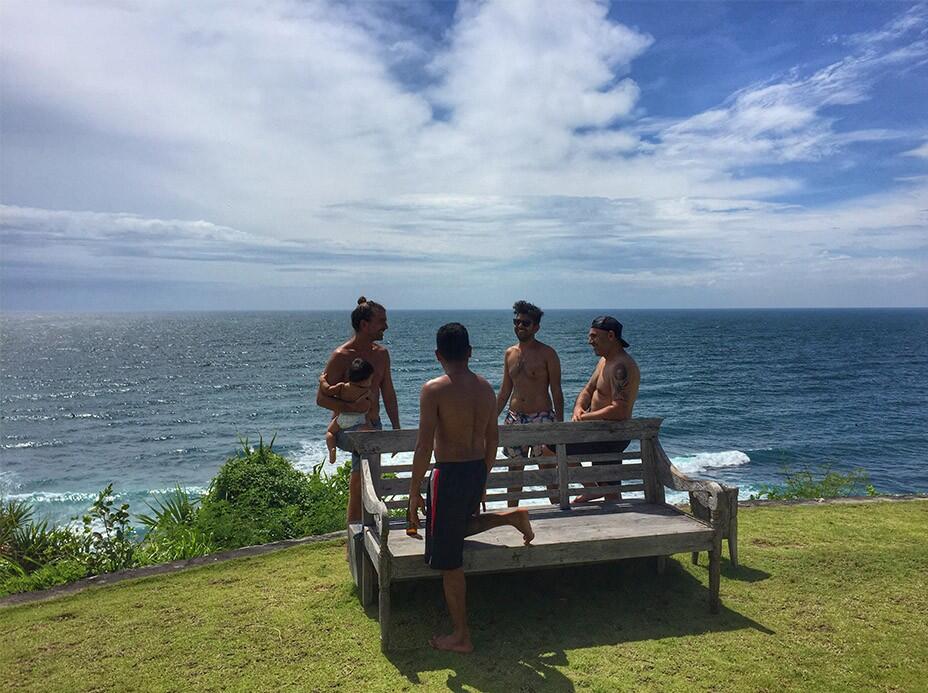 Tim and baby Max on left, who cooed at me the day before but cried when i tried to hold him then 0_0 #nomomvibe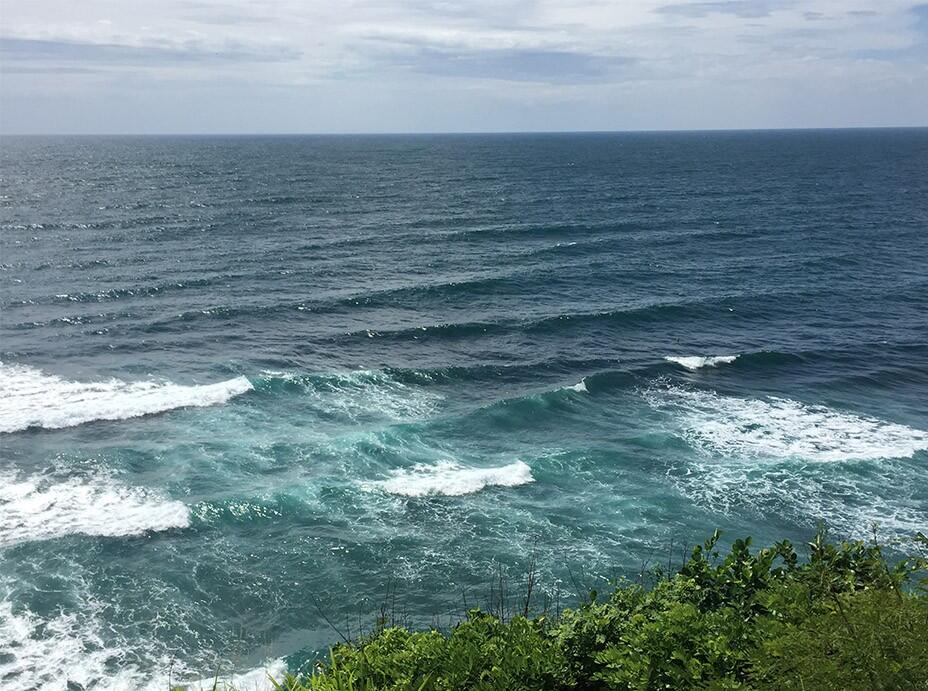 We headed to neighbourhood nearby for lunch, Joe came on his bike and joined us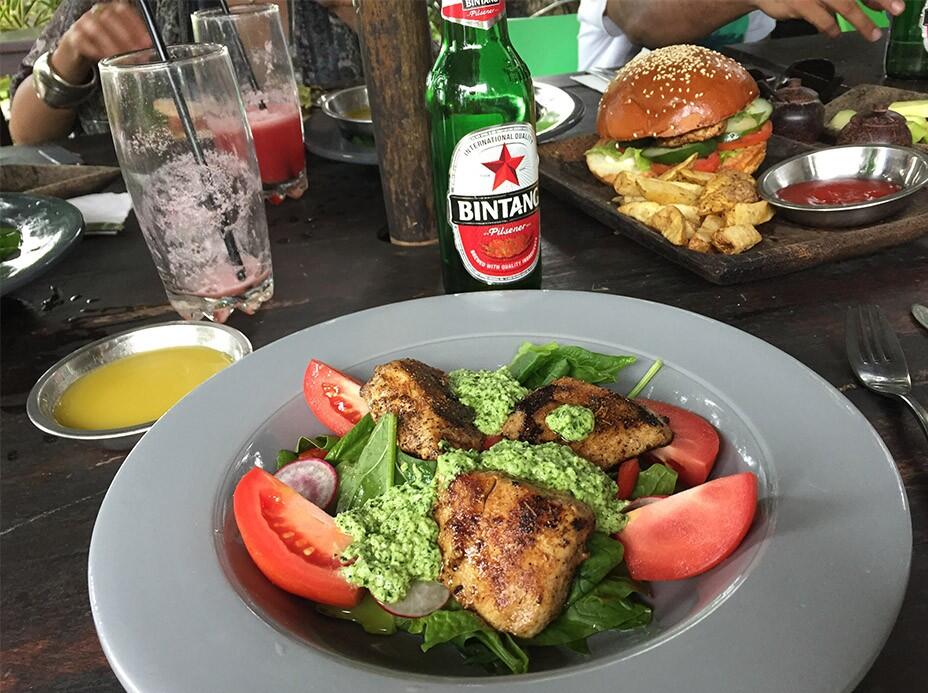 I had a very good fish salad!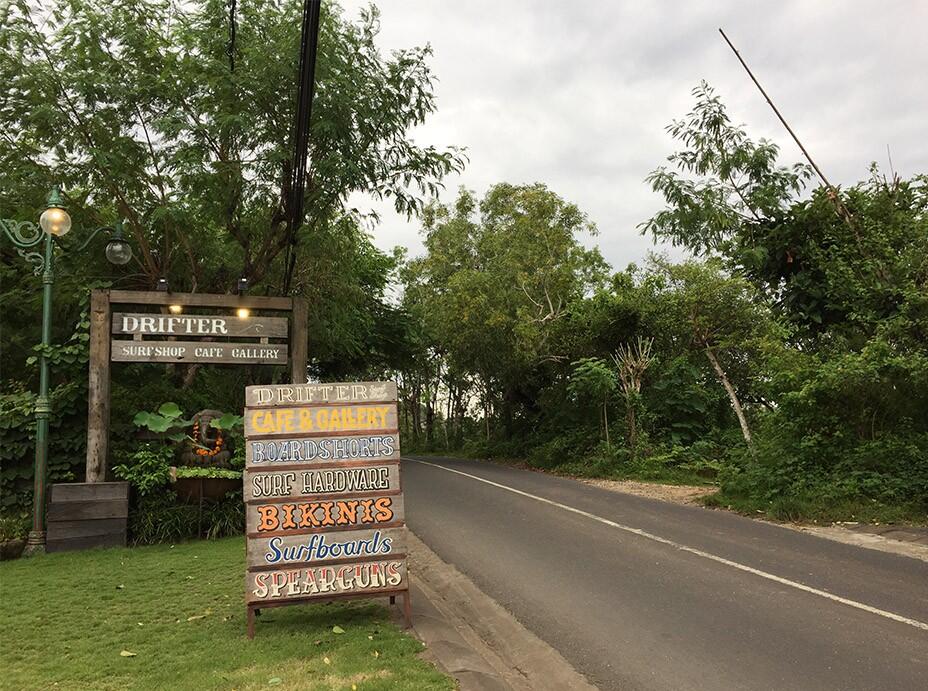 We went by Tim's lifestyle shop – Drifter – which sells a lot of cool shirts, bikinis, sunglasses, surfboards, books and all sorts of things that make you want to swipe your card. Very dangerous. If you were a guy living on Bali and wanted to update your wardrobe, this is where you should go.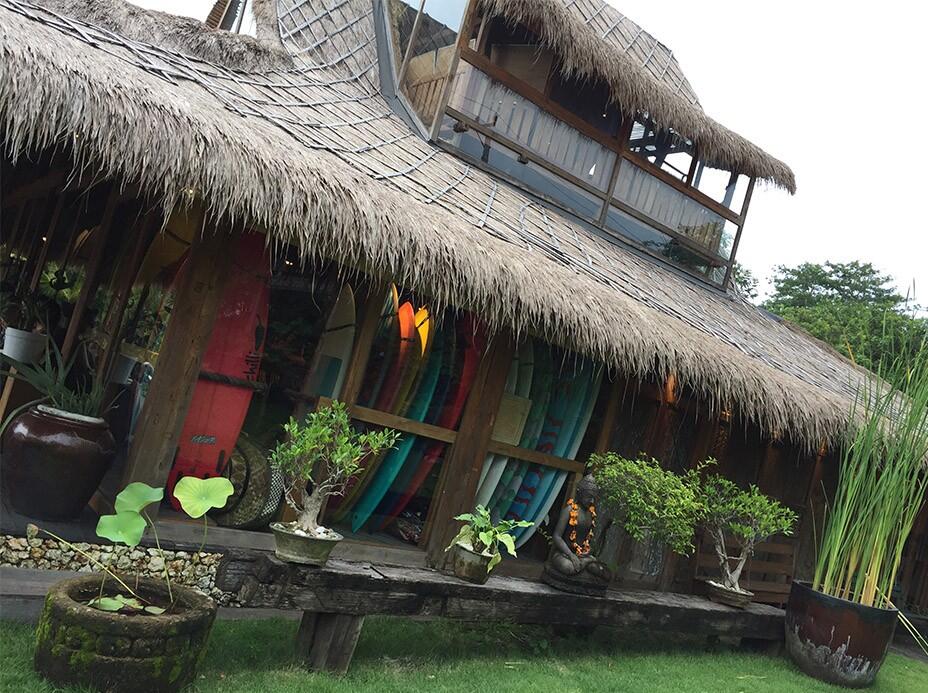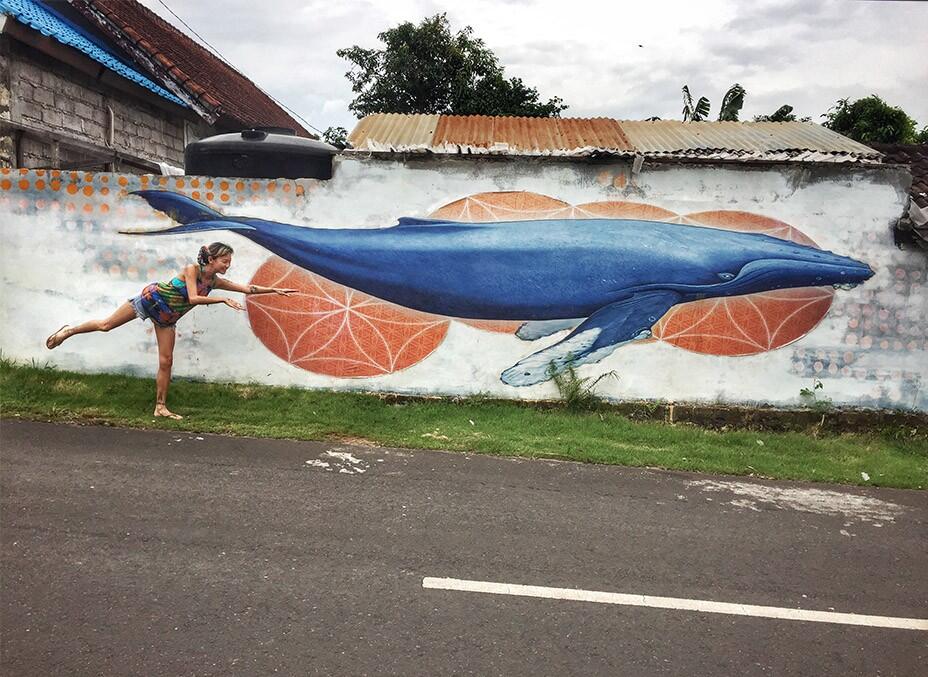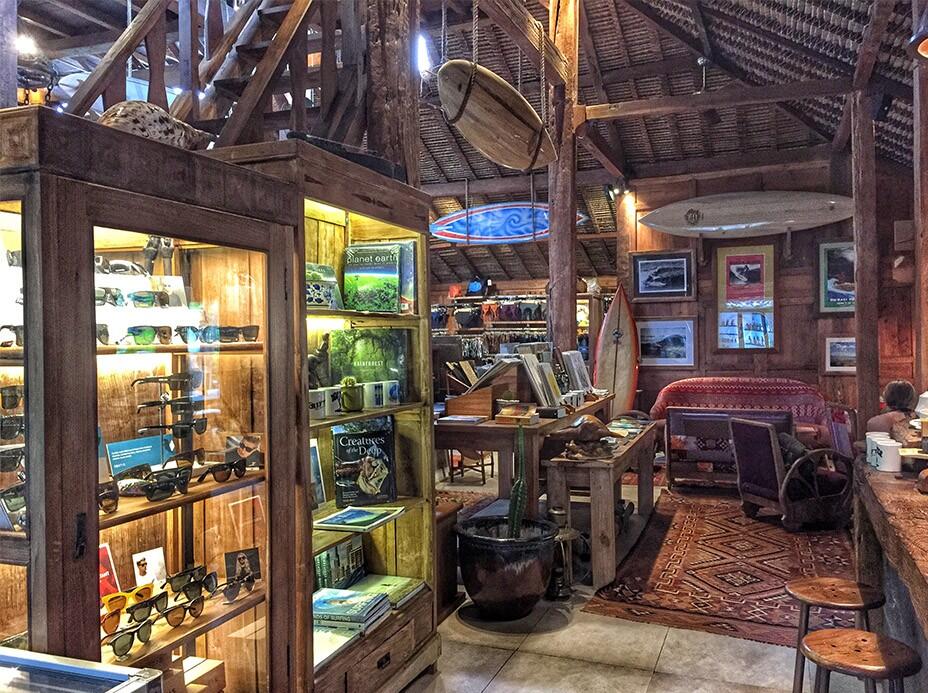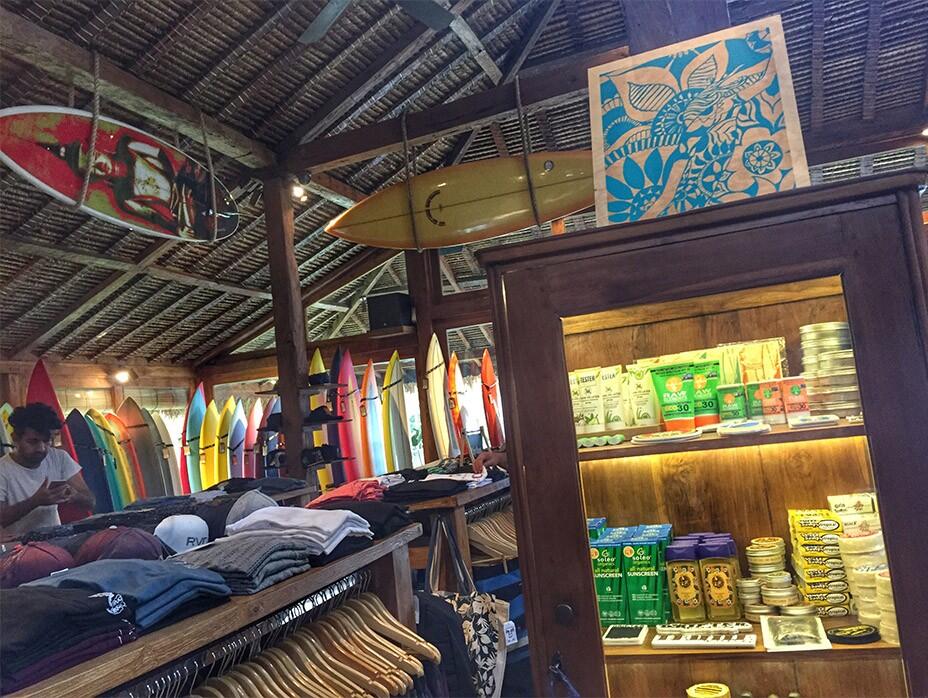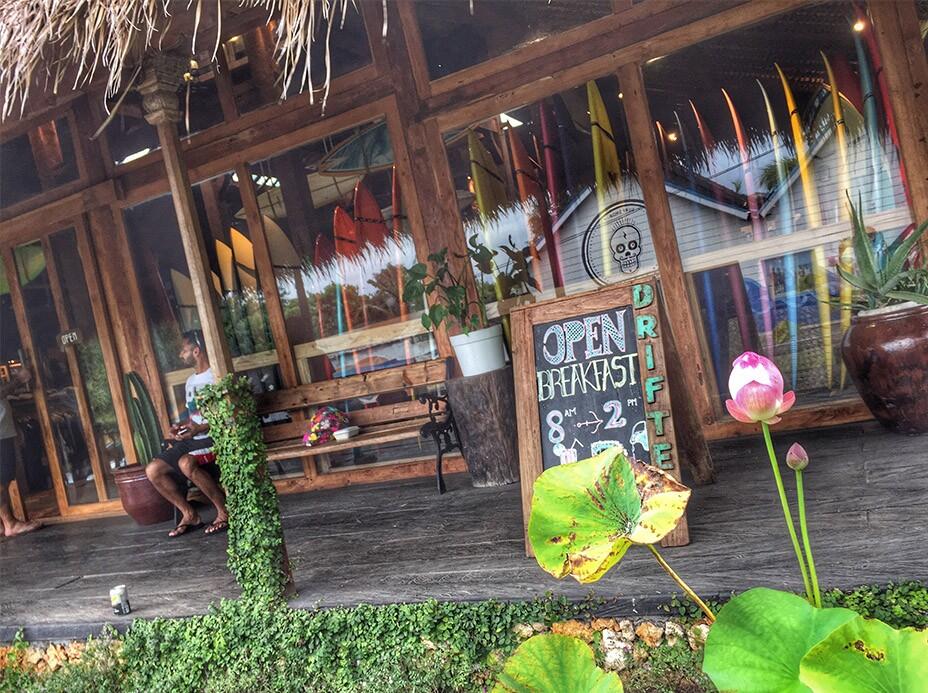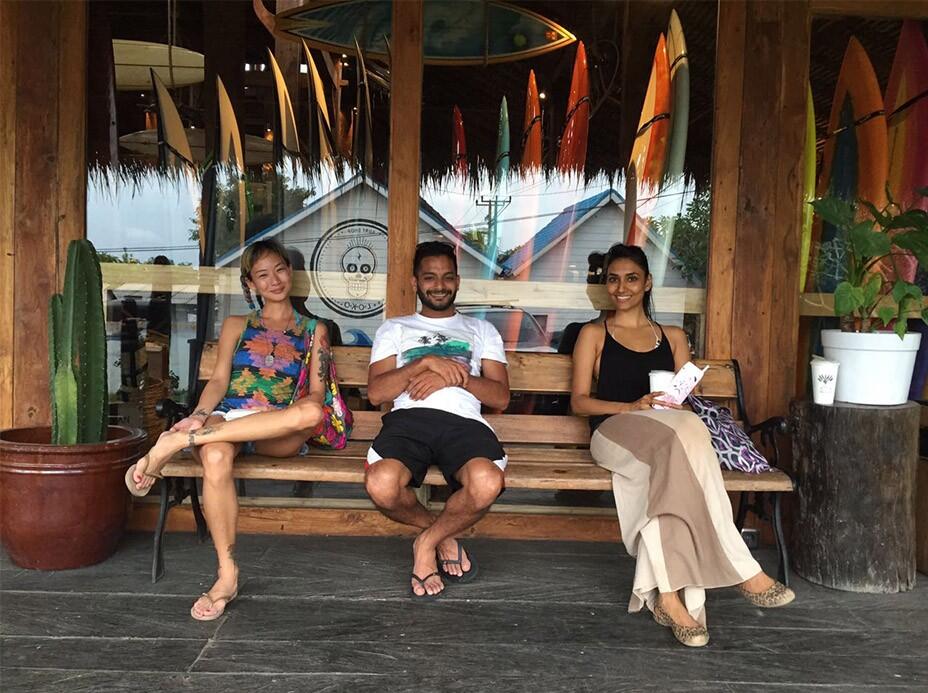 Us waiting while Rahul bought half the store.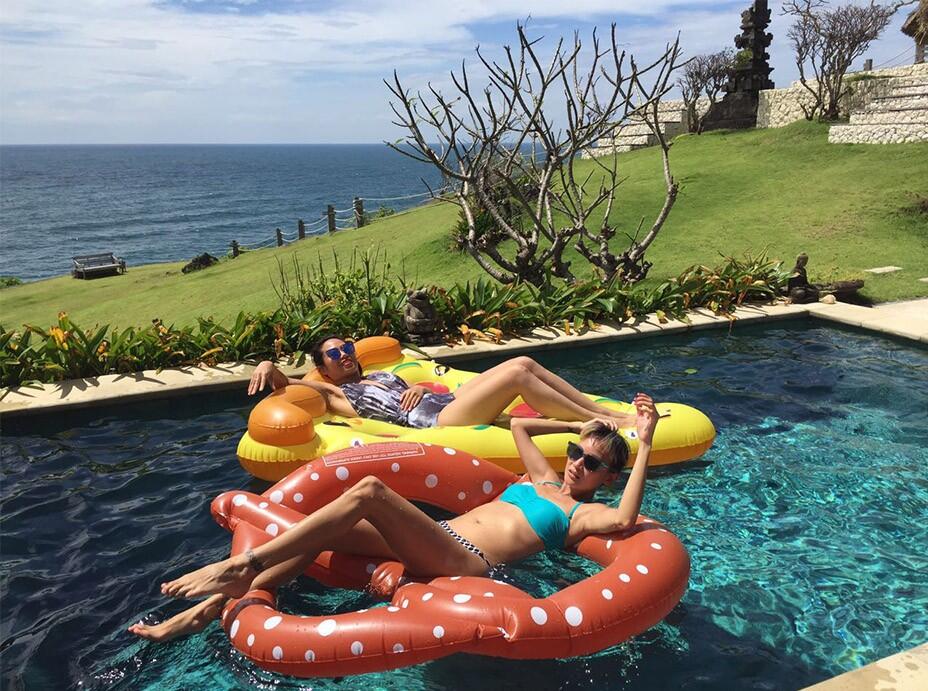 Not camera-ready type all the time. #letsbereal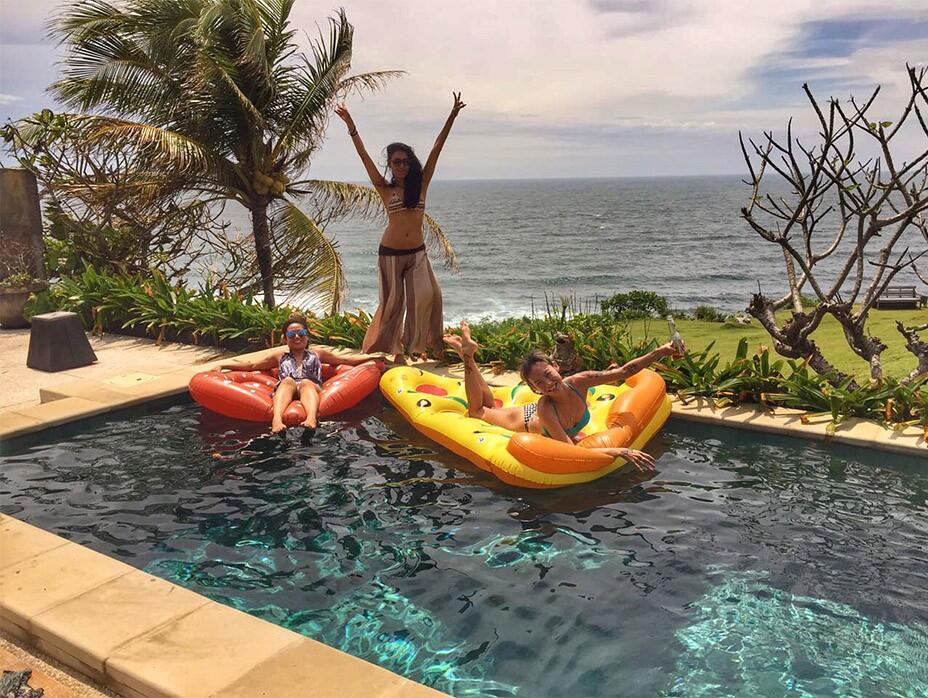 Day 6:
Ahh… check out day. I left early for my tattoo app.
Thanks for being home for a glorious few days Uluwatu Surf Villas.
After my tattoo app, i went to Nook to meet Rachel for lunch!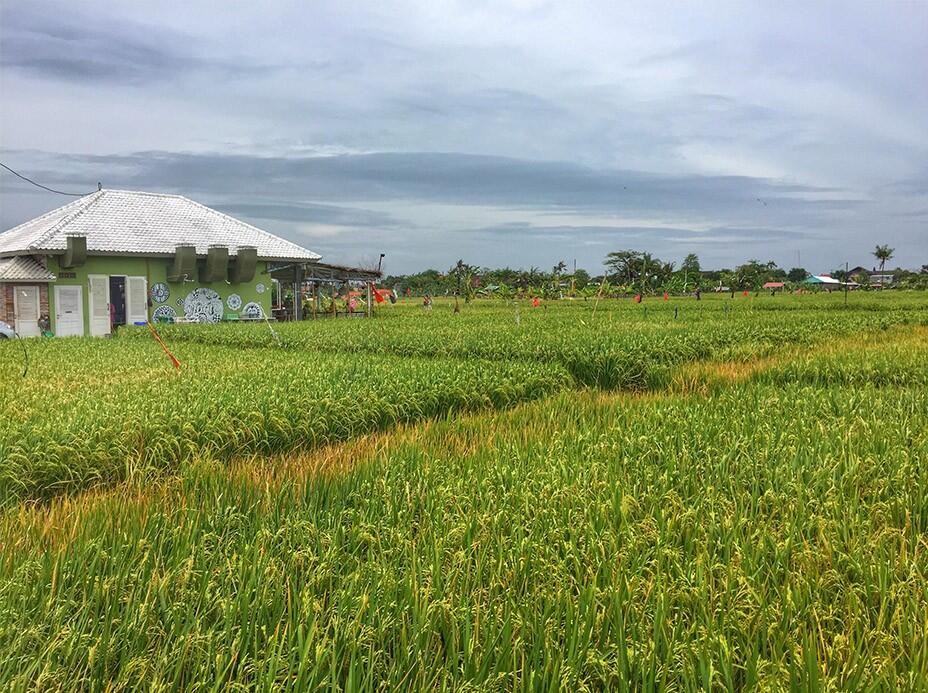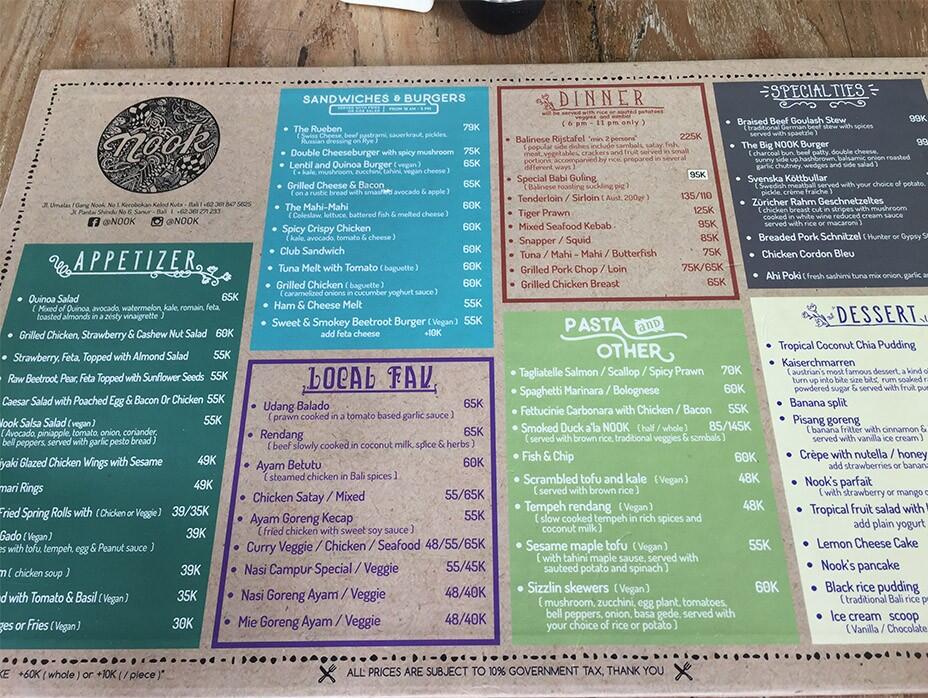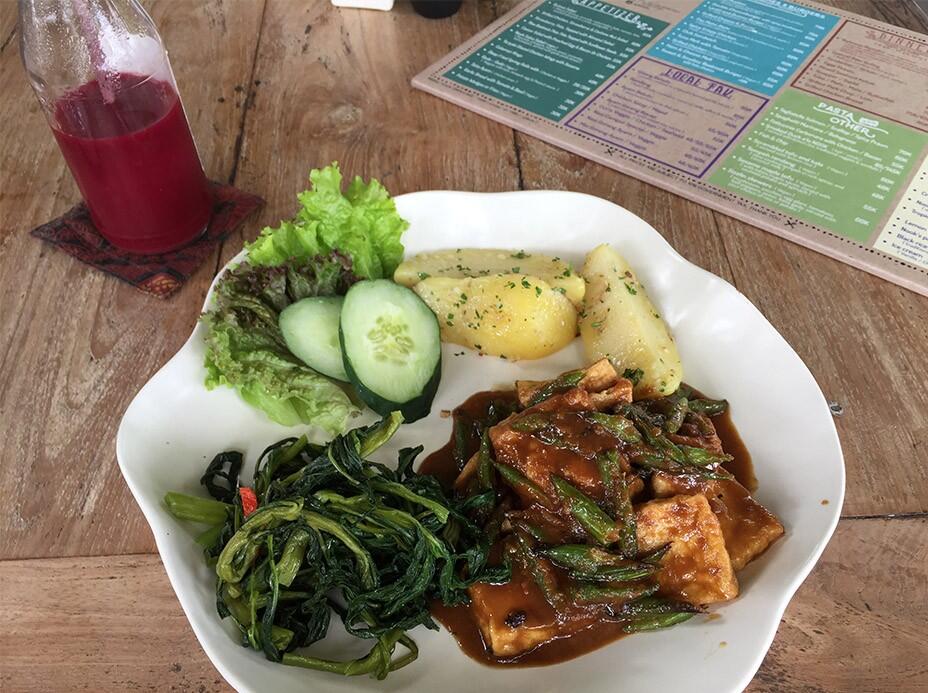 I had a vegan tahini maple tofu, i'm imagining how it tastes as i look at its picture.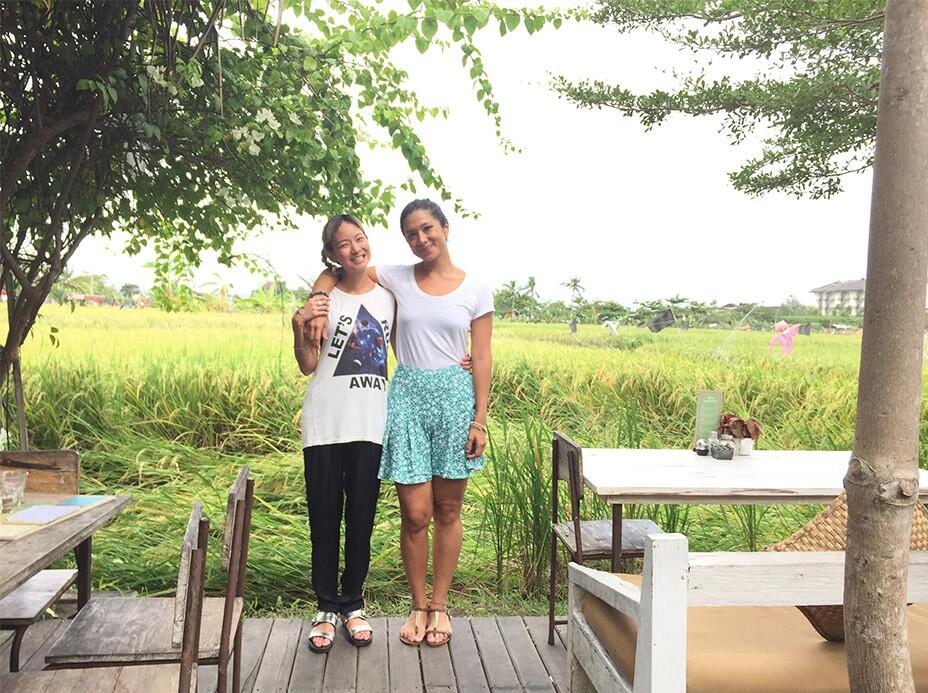 Such a bad angle / outfit / ah whatever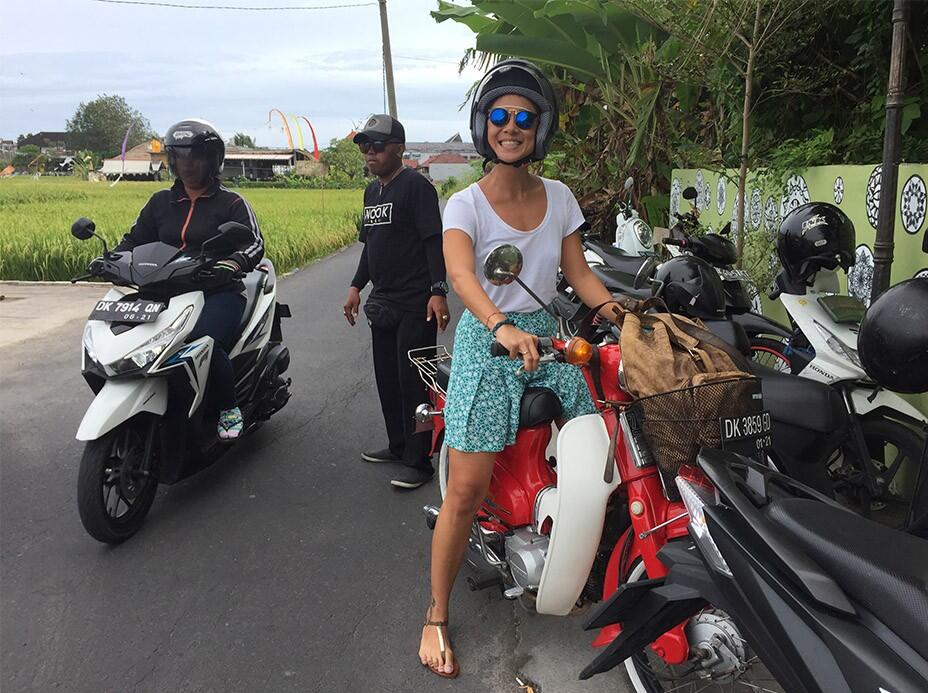 Never a proper trip in Bali without a ride on a bike! I sorely need to learn how to ride one myself.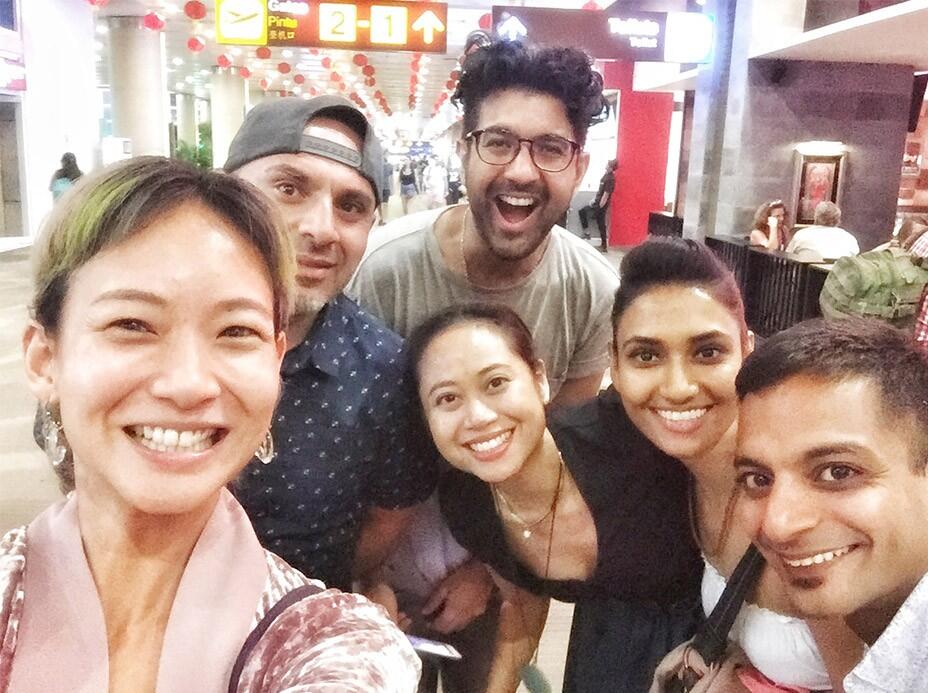 Airport pic before going home!
But then again, the whole planet is my home… 😀