I had such a magical day last Wednesday! It was decided that Deep and i would take a day trip to KKB and i almost canceled on him cos the pressure of these ongoing campaigns were on my mind, but so glad i decided that nobody would DIE if i took a day off, the only one i've taken over Christmas!
We stopped by some shop lots near Batu Caves along the way cos Deep wanted to get booze, whereas i beelined for a Chinese restaurant a few doors away where i tapaued some legit yong tau foo with black sauce reminiscent of the ones in Penang. Back at the booze shop, I didn't feel like drinking that day so i opted for two Strongbows out of pressure from Deep. I only drank one 😀 Deep prollie thinks i'm lame.
Along the way, we stopped by a big pond which immediately made me think how Jun would want to fish at. Deep and i got out and stood by the waters for a little while, just staring out at the wide ripples fluttering through dozens of lily pads. Drops of lake water slid and glistened on the round leaves without absolutely sliding off, and there were so many leaves bobbing merrily on the surface that i gazed out wishing i was a tiny fairy so i could jump from one leaf to the next, having an adventure on the lake.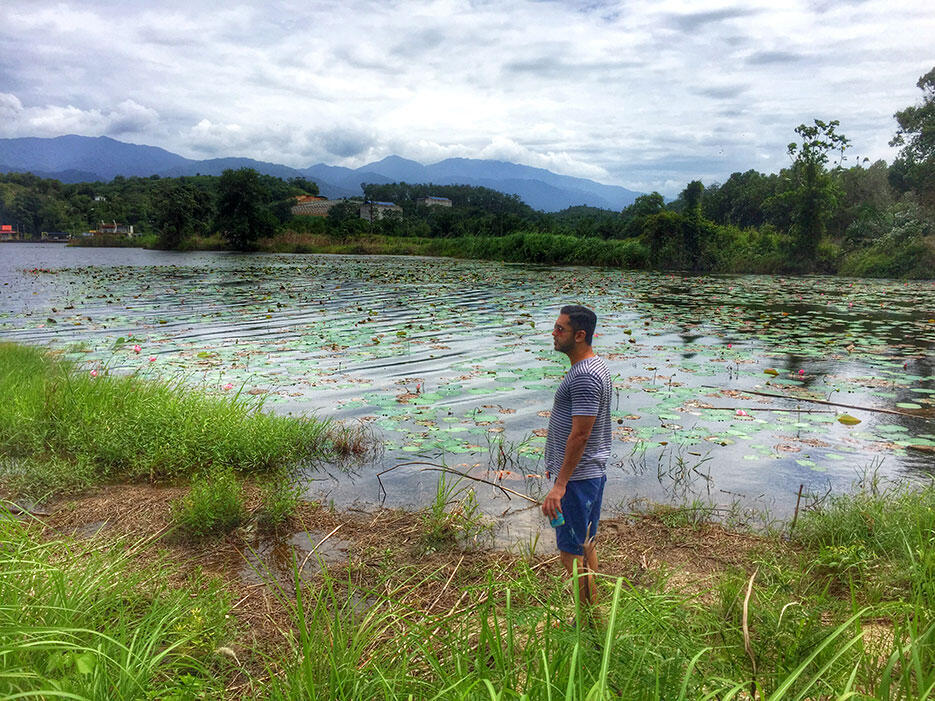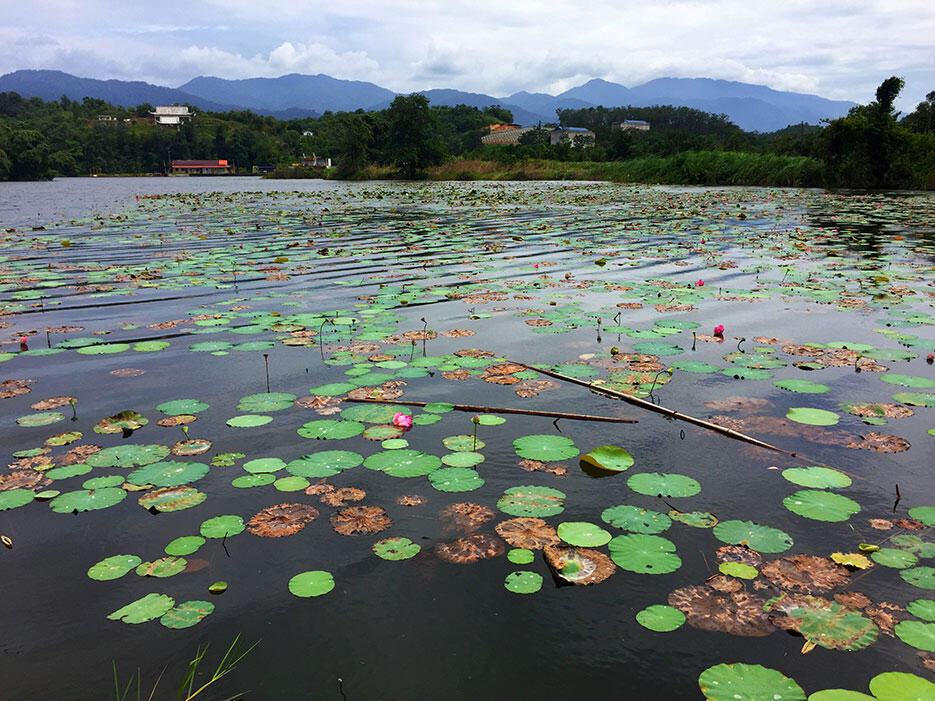 At KKB town, we tapaued some wild boar curry, and chicken + char siew rice wrapped in brown oil paper (the best kind of chicken rice!) before heading to Antares' home near the river. It happened to be his next door neighbour and good friend Mary's birthday, who turned 65! They had some friends over for lunch so we happened to crash a most interesting group where i was the youngest (i miss being the youngest in the group!). There was a feast laid out with generous portions of fish curry, mutton curry, salted duck from Petaling Street, beehoon, fried rice, the works. Everything was delicious. The taste of that salted duck still lingers in my mind, i need to go hunt it down.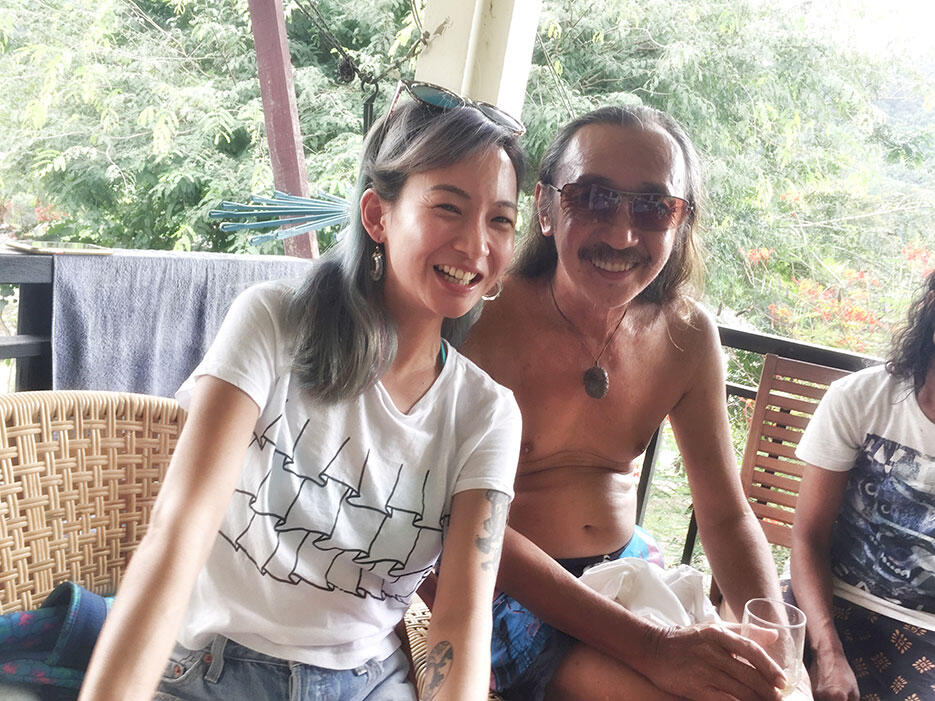 It's been almost 5 years since i've visited Antares and when we hugged for a long time, he exclaimed "I can feel your soul!"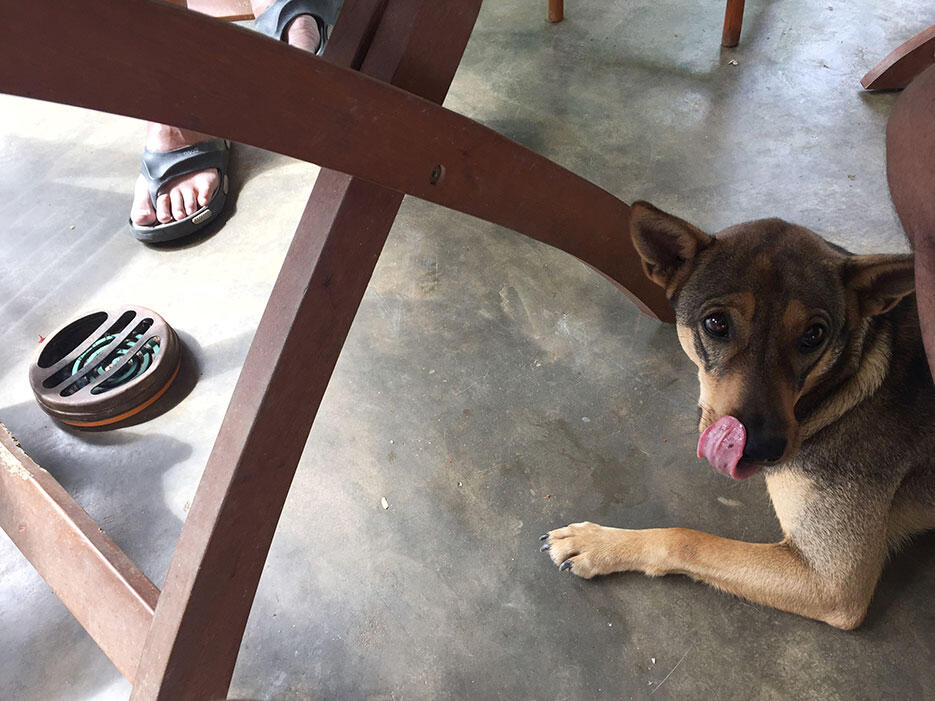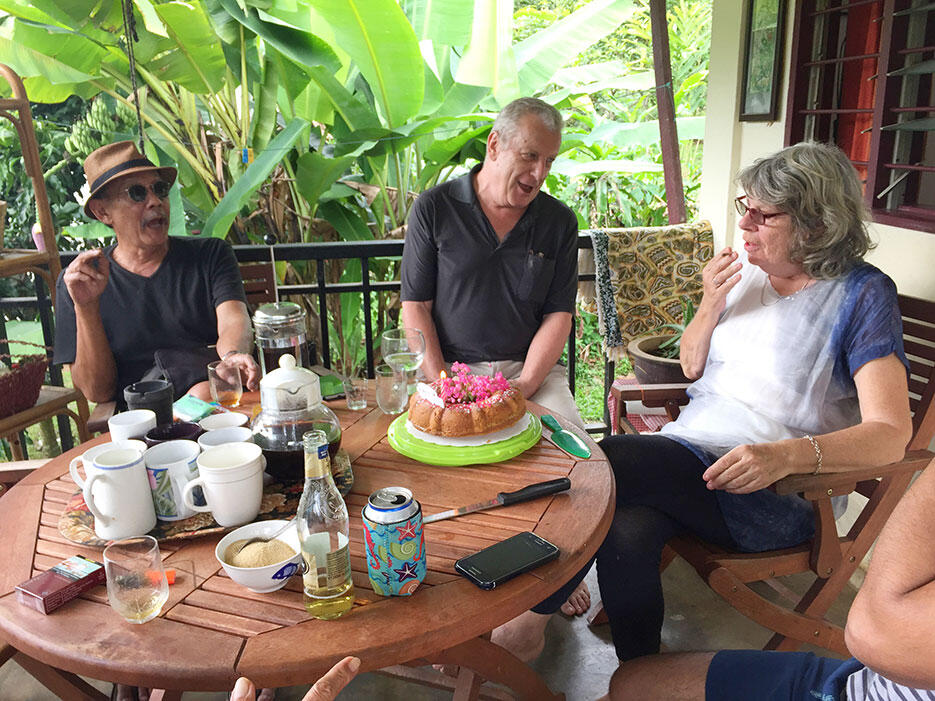 Boom, Klaus and Mary

There were many large hibiscus that had fallen of its bush so i picked one up to wear, just for Baby's sake, cos it's her FAVOURITE flower. We passed a bunch of orang asli kids hanging out at a hut who charged us 'toll' of RM1 per person for crossing towards the forest trails.
"Technically, it's their land so they can make money off it," said Deep.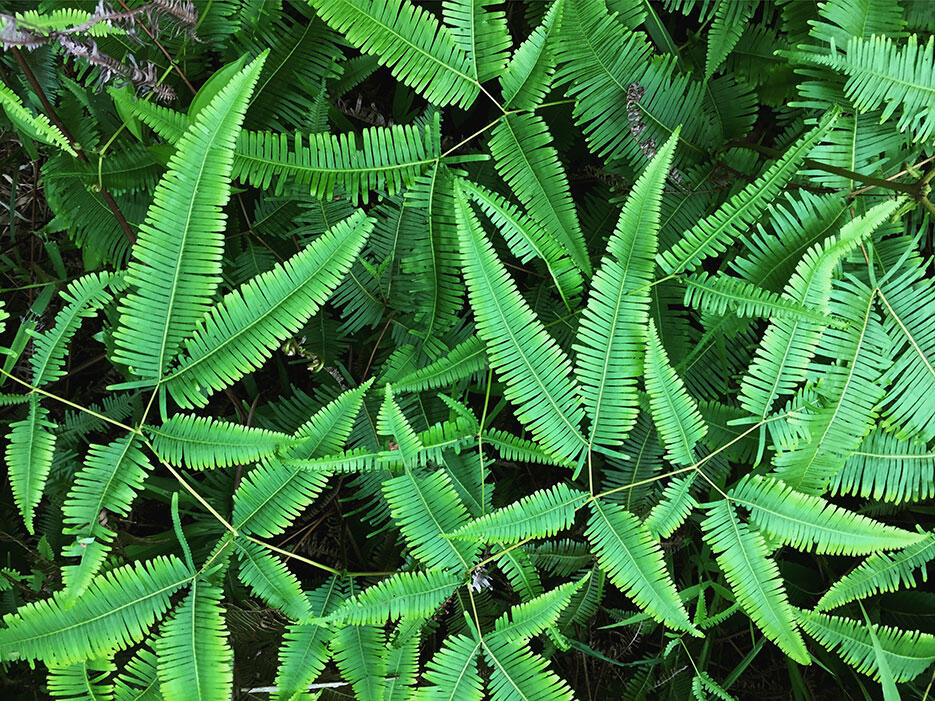 Deep called out for one of the kampung dogs to come join us.
He later told me bout a couple of our friends who were camping at Chilling and got robbed by a group of men with parang, which must have been so scary! "If anyone attacks us, the dog will protect us."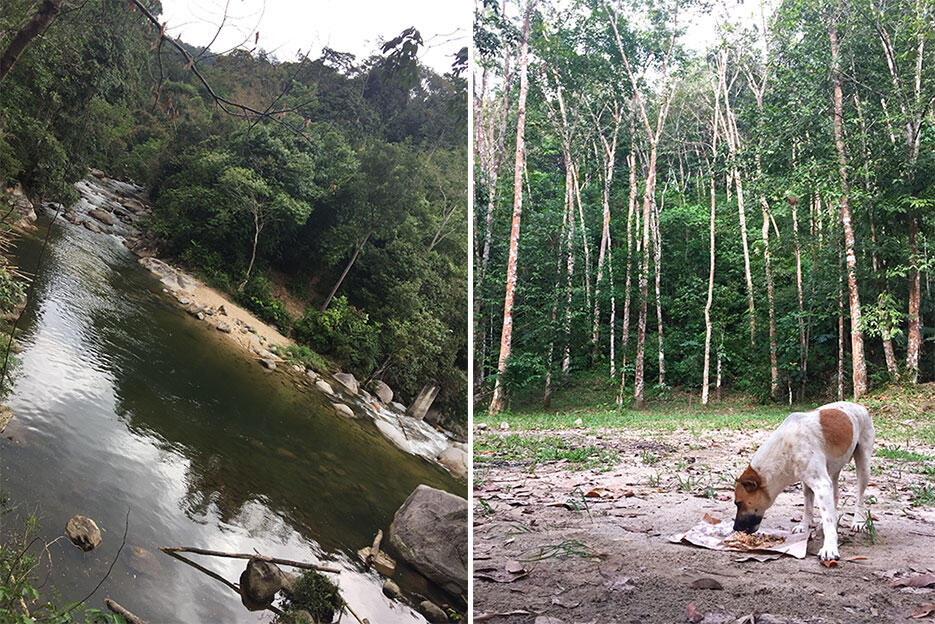 Fellow got some leftover chicken rice we put aside for him.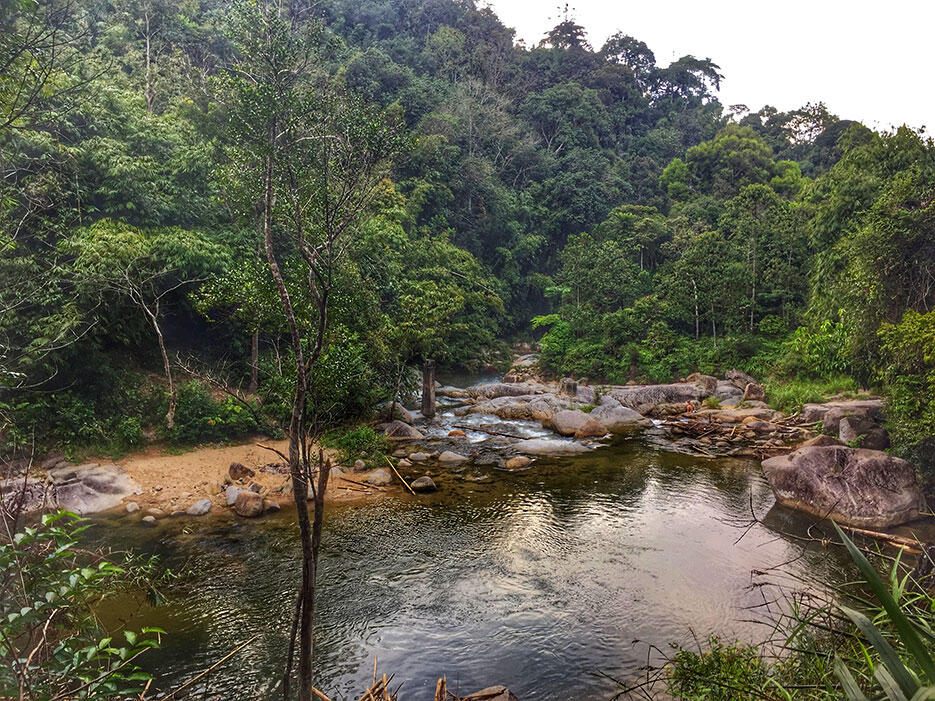 We just sat in the river eating and talking, while i immersed myself in staring at a tree i was mighty sure was a hybrid one due to its two vastly different types of leaves it sported.
"Damn, look what happens when i don't come back for awhile, so much evolution happens!" i said.
"… There's a branch from the next tree that's hanging down on it," said Deep flatly.
"Thanks for killing my hybrid tree dream."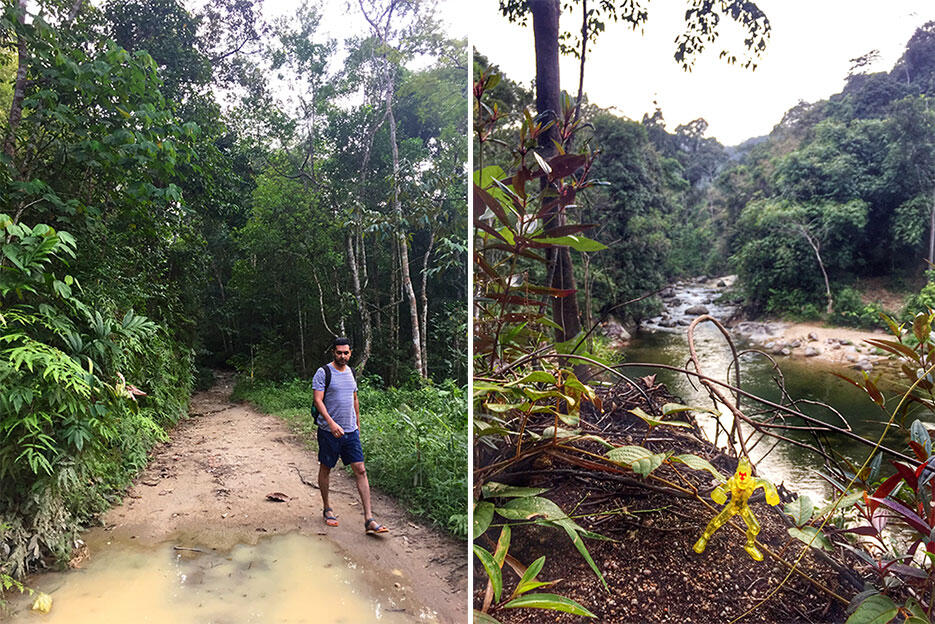 On the walk back a mysterious yellow robot waved goodbye to us.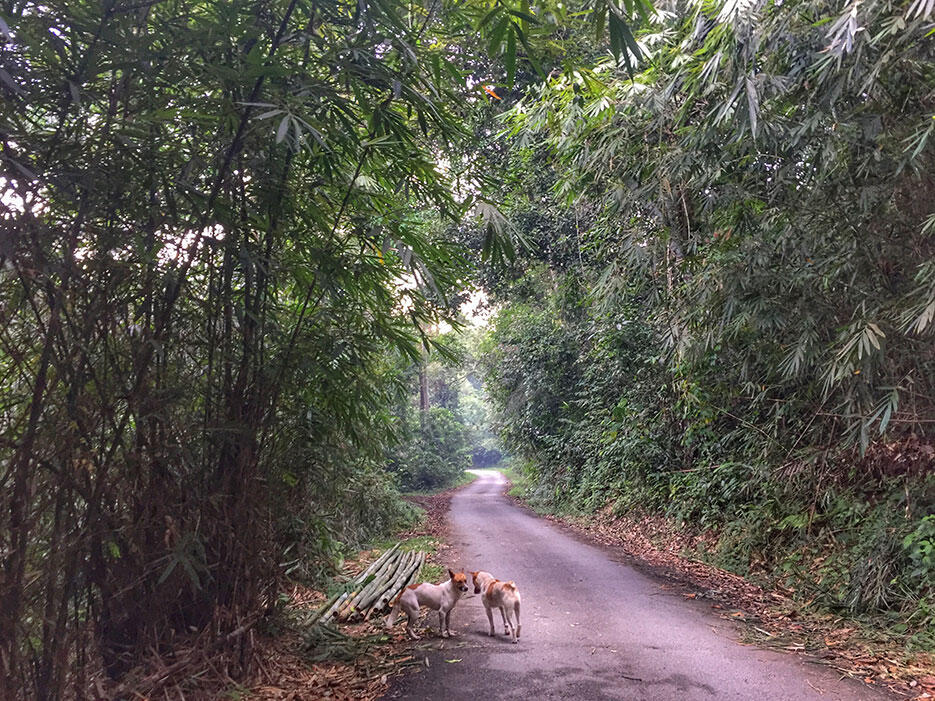 Tail down, tail up.
Our fellow showing his pack who's boss.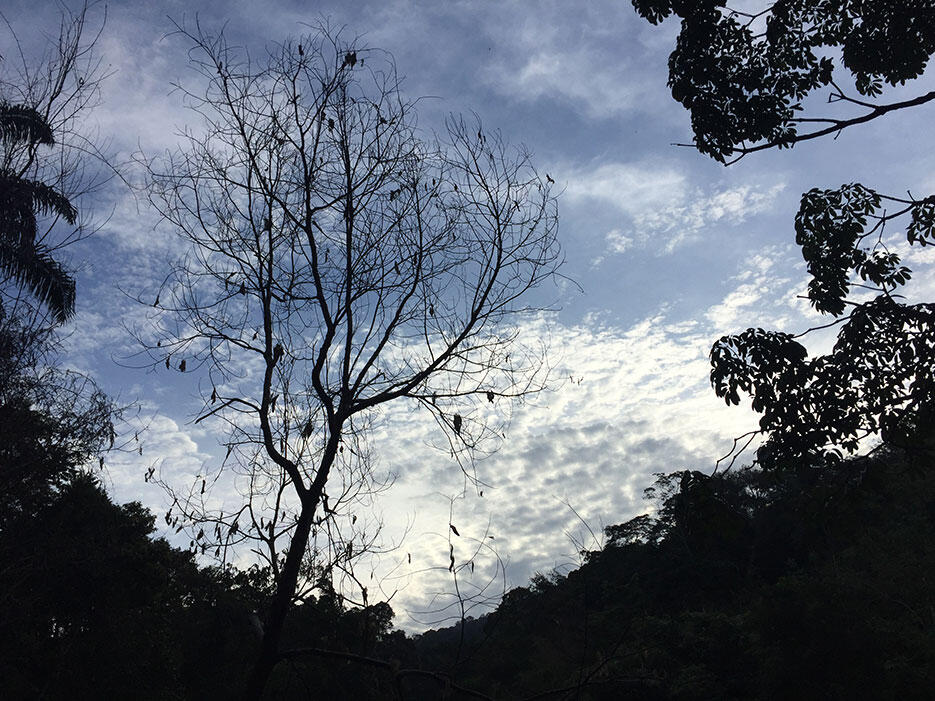 Here's to more nature getaways from the city clutter, as to declutter our souls!
Happy New Year everyone!!!