Last week, Deep and i took a drive to Kuala Kubu Baru,
for Antares' little gathering to celebrate his life (cos he fell ill end of last year).
Thankfully he returned to our world from his coma 

and according to him, his friend went into the astral world to find
Antares sitting on a rock, in a sarong, having a cup of tea 
I love seeing Antares and listening to him talk…
i always feel like a little kid again.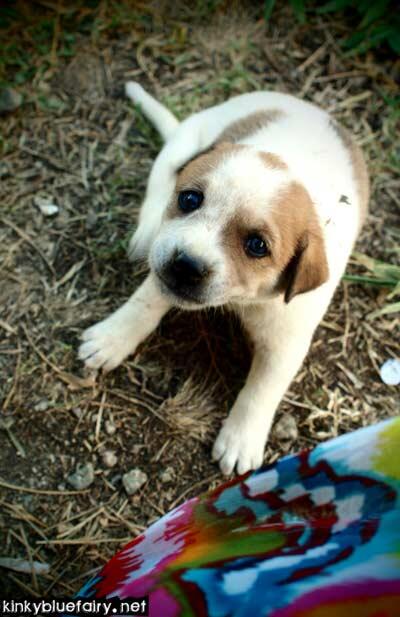 There were heaps of puppies in the compound,
nibbling,
biting,
trotting about.
I tried my best not to step on a puppy or village kid at night cos i couldn't see anything in the dark!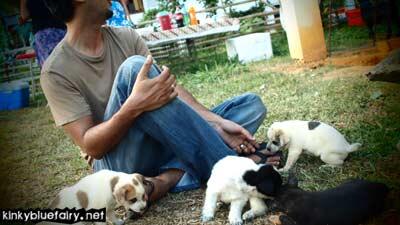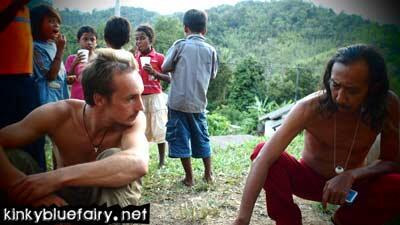 Antares on the right, talking to a puppy that didn't look too well.
Madeline was there too,
and i remember her holding the puppy on the mushroom going,
"Look! Take picture! You'll be femes!"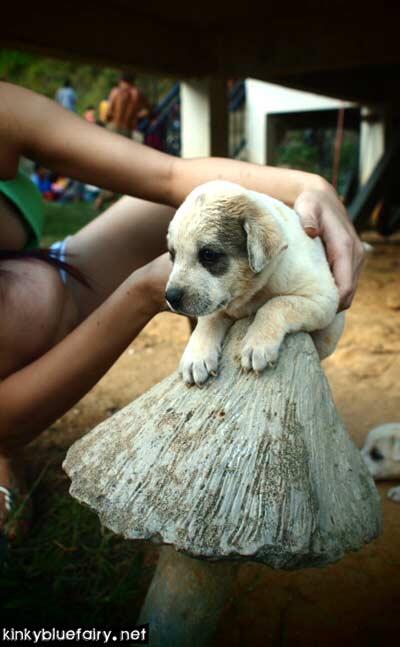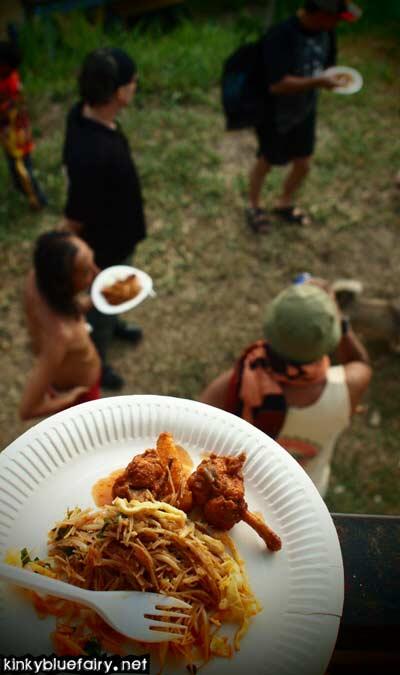 After eating, everyone just chilled on the patio,
or the garden.
I spent some time playing pretend with Sharon,
while lying on the grass and looking up at the many stars.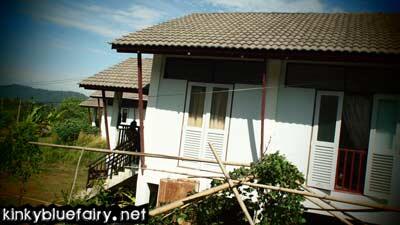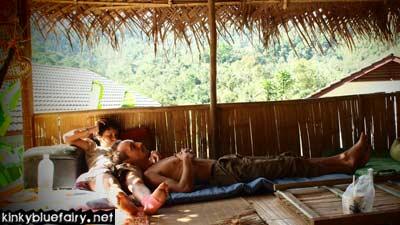 Deep and i spent the night at Bamboo Palace,
where we'd stayed previously.
It's really basic so i wouldn't drag my diva friends there :p
I had to use a torchlight to go to the bathroom at night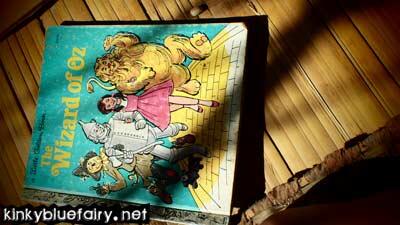 Woke up the next morning to 5 pairs of little eyes peeping at me.
'Twas the village kids.
I was so sleepy lazy i continued sleeping 
When i woke up, i purposely played Karen O & The Kids,
thinking they would probably like the sound of All is Love or Capsize
and one of them started yelling along to it, trying to get the tune,
so cute!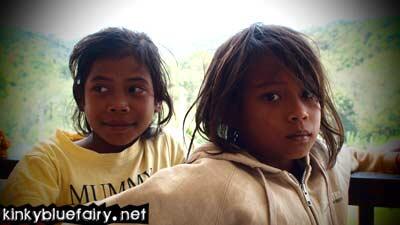 After breakfast i did NOTHING but lie in a hammock
feel the breeze
let my thoughts float
and hear the leaves rustling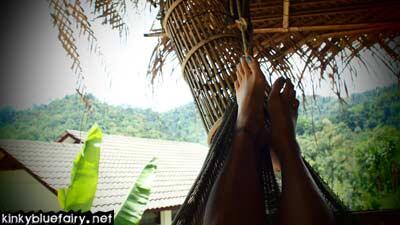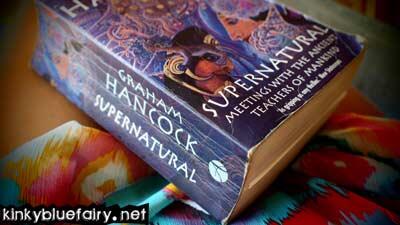 Flipped through this book about how aliens are responsible for the evolution of mankind in the past 2,000 years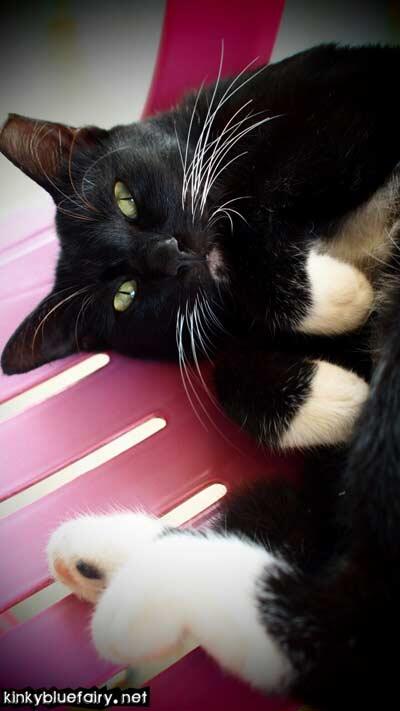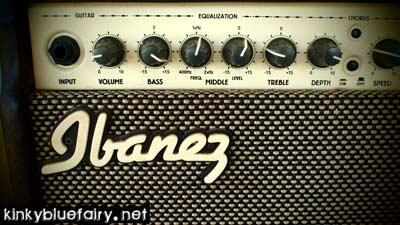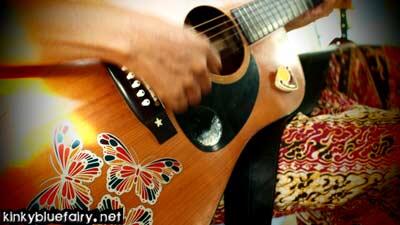 Antares playing the guitar and singing.
I LOVE his lyrics… they're funny, sometimes political, always radical, funny, and they rhyme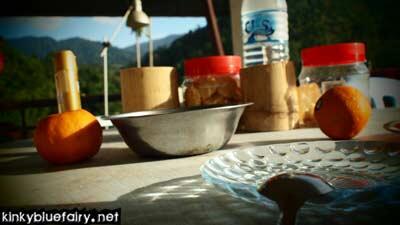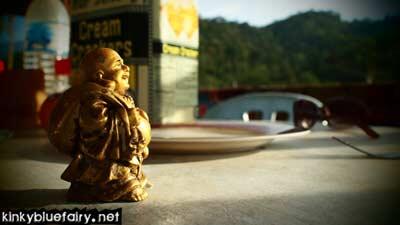 A little Buddha figurine someone found randomly in the garden
So it got placed on the table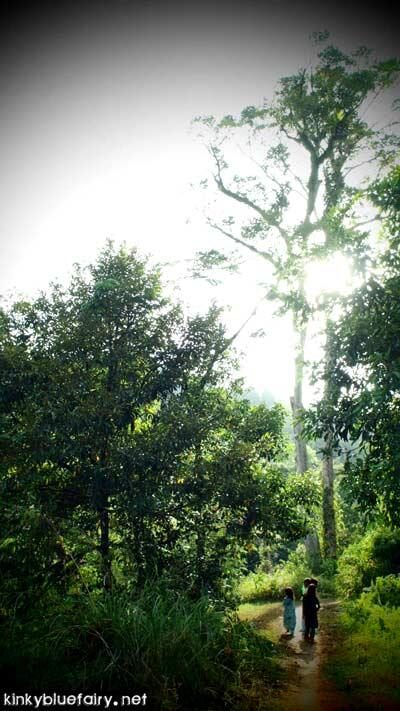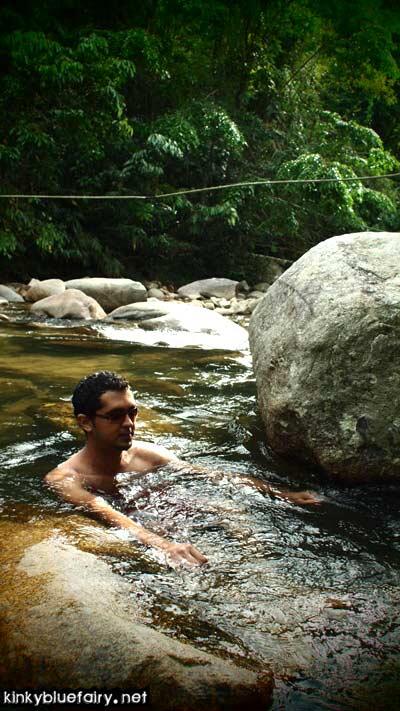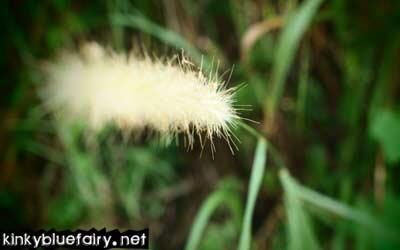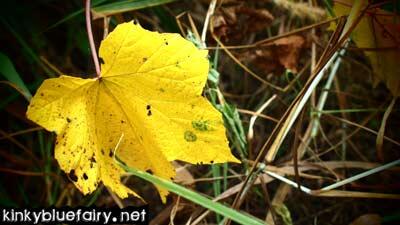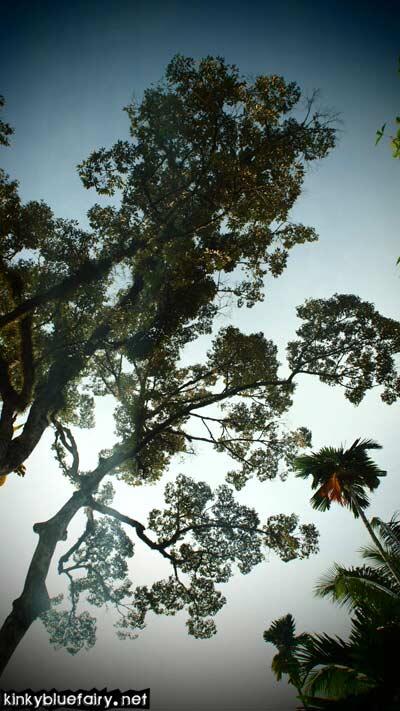 Spent the afternoon in the river
doing nothing
chilling
thinking
bonding with nature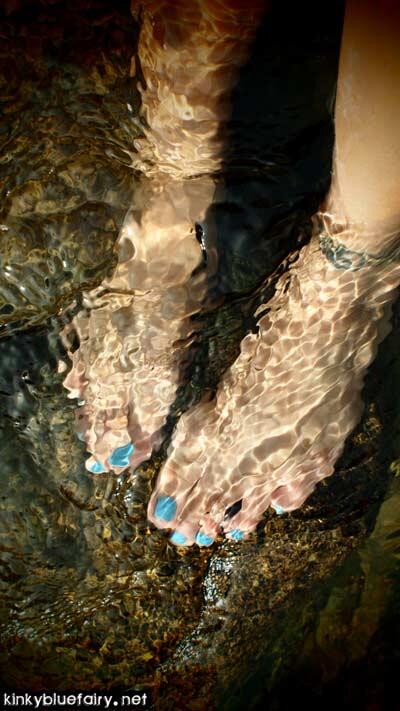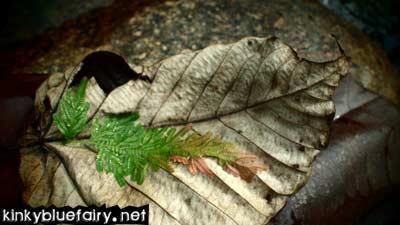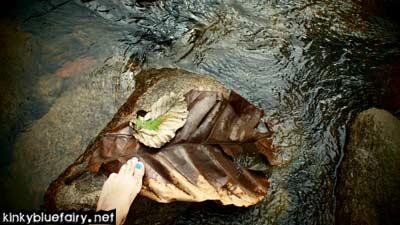 Look how massive the brown leaf is compared to my foot!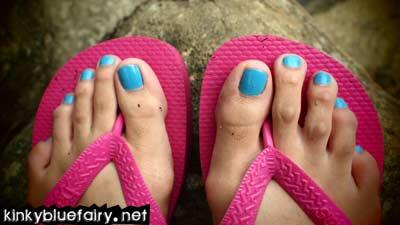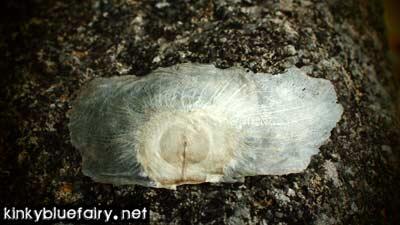 I was deeply fascinated by this seedling (according to Deep, it is)
I just pretended it was some fairy cloak.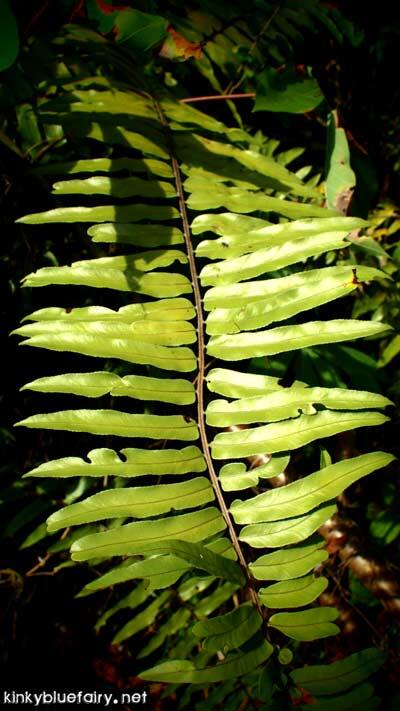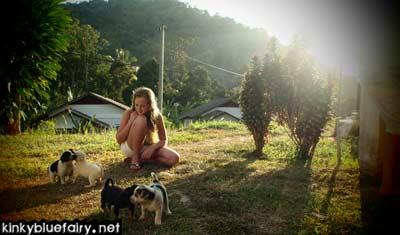 So many pix 0_o
Streamyx is doing pretty good for me these days,
but can't wait for their new 15mbps fiber optic service,
supposed to be all up by March 2010.
Anyway, digressed!
When i got back to KL,
i went for dinner with my Lovelies and met Lauren who's now based in KL.
DarlingDhanya was telling us how many instruments she plays:
"Violin, piano, guitar, cello, flute…"
Me: Great… i feel so useless. The most productive thing i did today was shred a leaf into tiny pieces and watch it float down a river… -_-
+ + +
Deep also blogged about it *here*