When Jun and i started dating, friends would ask in the beginning if we were official.
My response would be uncertainty cos i didn't feel like our situation needed a label,
and Meesh mentioned one day, "If you have your own hashtag then you're official la!"
I didn't start that hashtag by the way, he did.
And since when did a hashtag define the official status of a relationship?
I guess it does these days :p Forget Facebook status, that was so 5 years ago.
I've been very very lucky that Jun loves cooking for me, my family and friends… I've barely touched the kitchen since we got together cos he's just so much BETTER and FASTER at cooking than I am. Why screw with the natural order of things and just leave it to the expert right 😆 Okay okay i did just tell him recently that i really want to cook for him more often since he's ALWAYS doing it. I do miss it, and it may be time to take on a different role from being the dishwasher and mosquito-catcher. The other day he was doing something at the sink when he called out saying he was getting bitten many times over so i had to squat on the floor searching for the blood-sucking thing.
This is what i've resorted to… i thought to myself, a mosquito-catcher. -_-
But below is plenty reason why, i don't mind being the mosquito-catcher.
One night we made a date for Sa to come over cos she's been having a difficult time dealing with a recent passing. It was to be a very intimate night of sharing what she'd been going through so it was just a dinner of the three of us. Oh we invited Clem but he was going to France so he missed out.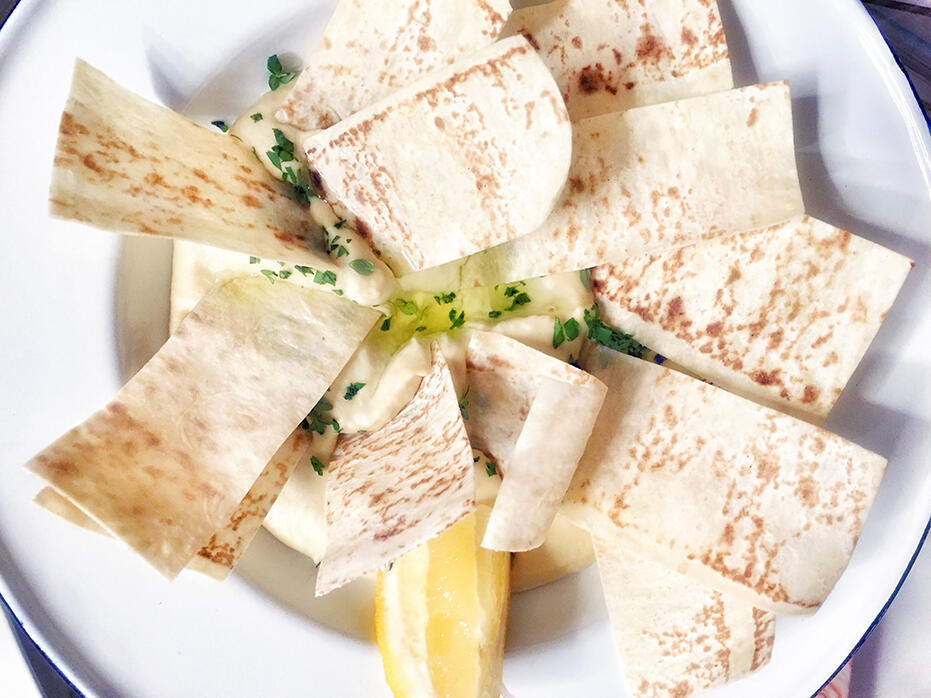 Homemade hummus and wholemeal chips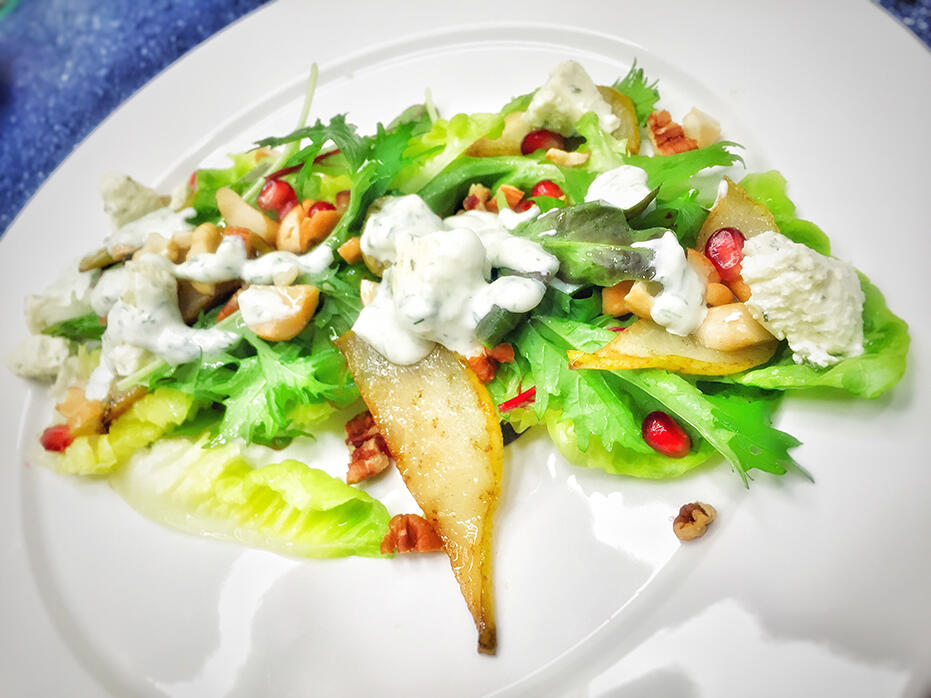 Caramelized pear + pomegranate + goat's cheese salad and tzatziki yoghurt dressing with walnuts.
I REALLY love this salad…. *hint can you make this again*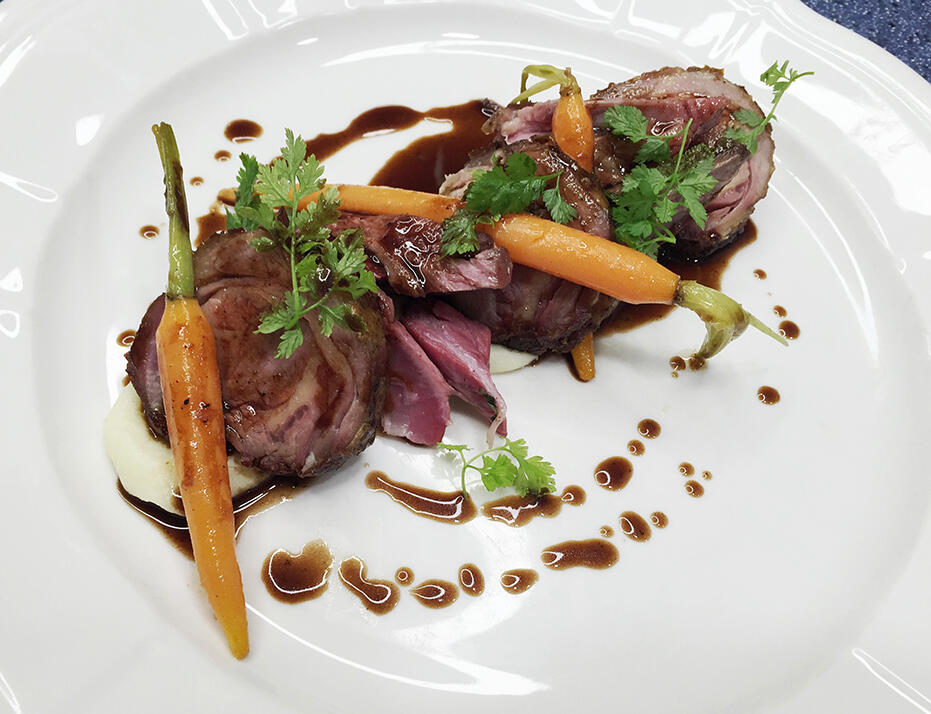 Two cuts of lamb – deboned rack & leg, glazed baby carrots, silky mash & lamb jus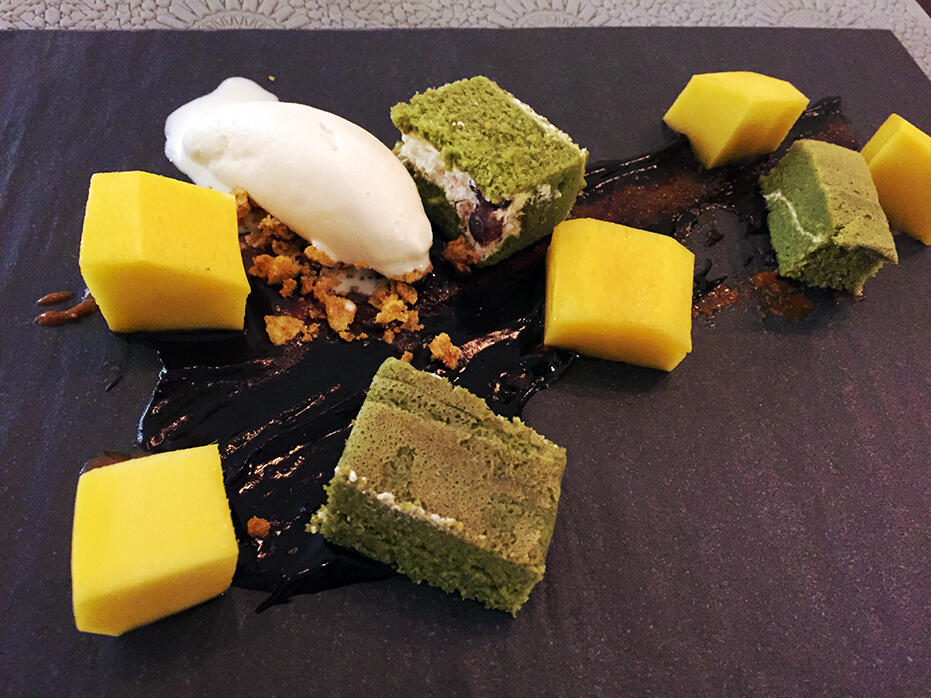 Dessert a-la minute: Pakistani Mango, Green Tea Sponge Cake, Caramelized Cornflakes, Vanilla Ice Cream & Dark Chocolate Glaze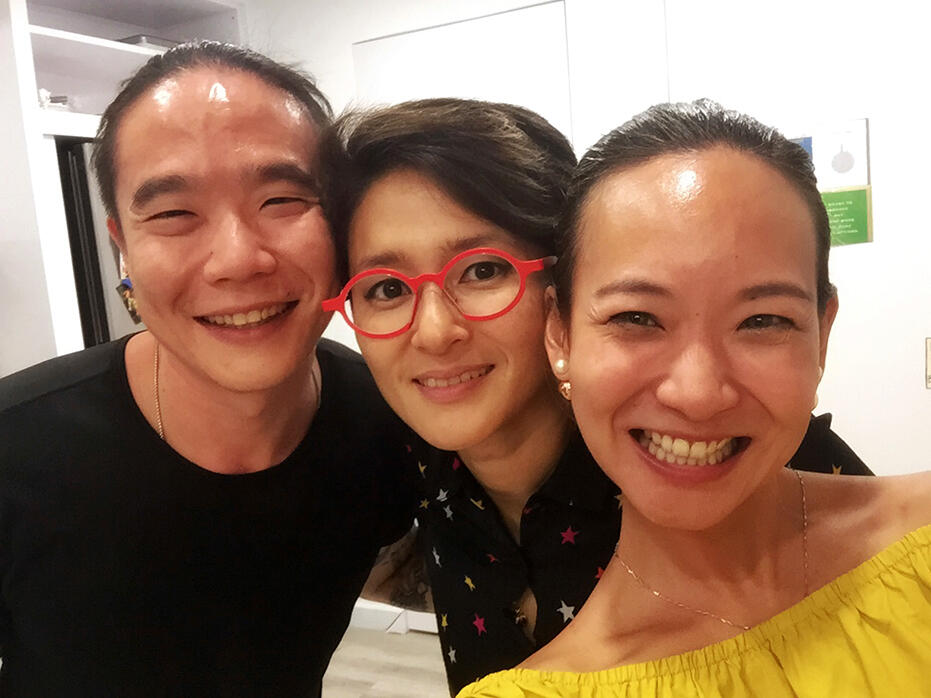 Jun, Sa and i! <3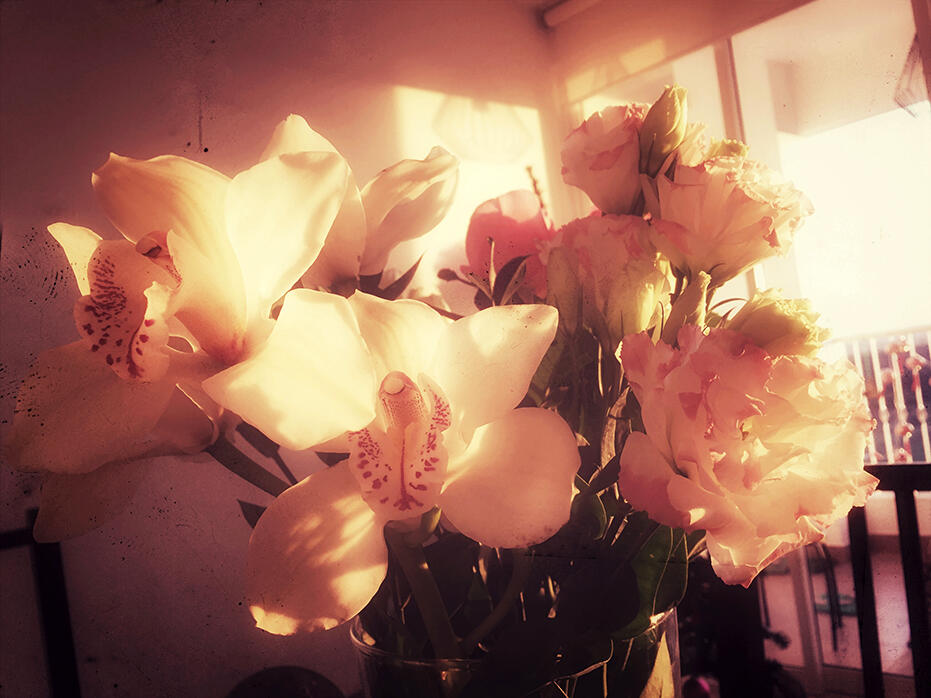 The next day Jun decided to make a breakfast stack with the leftover lamb. I ain't complaining.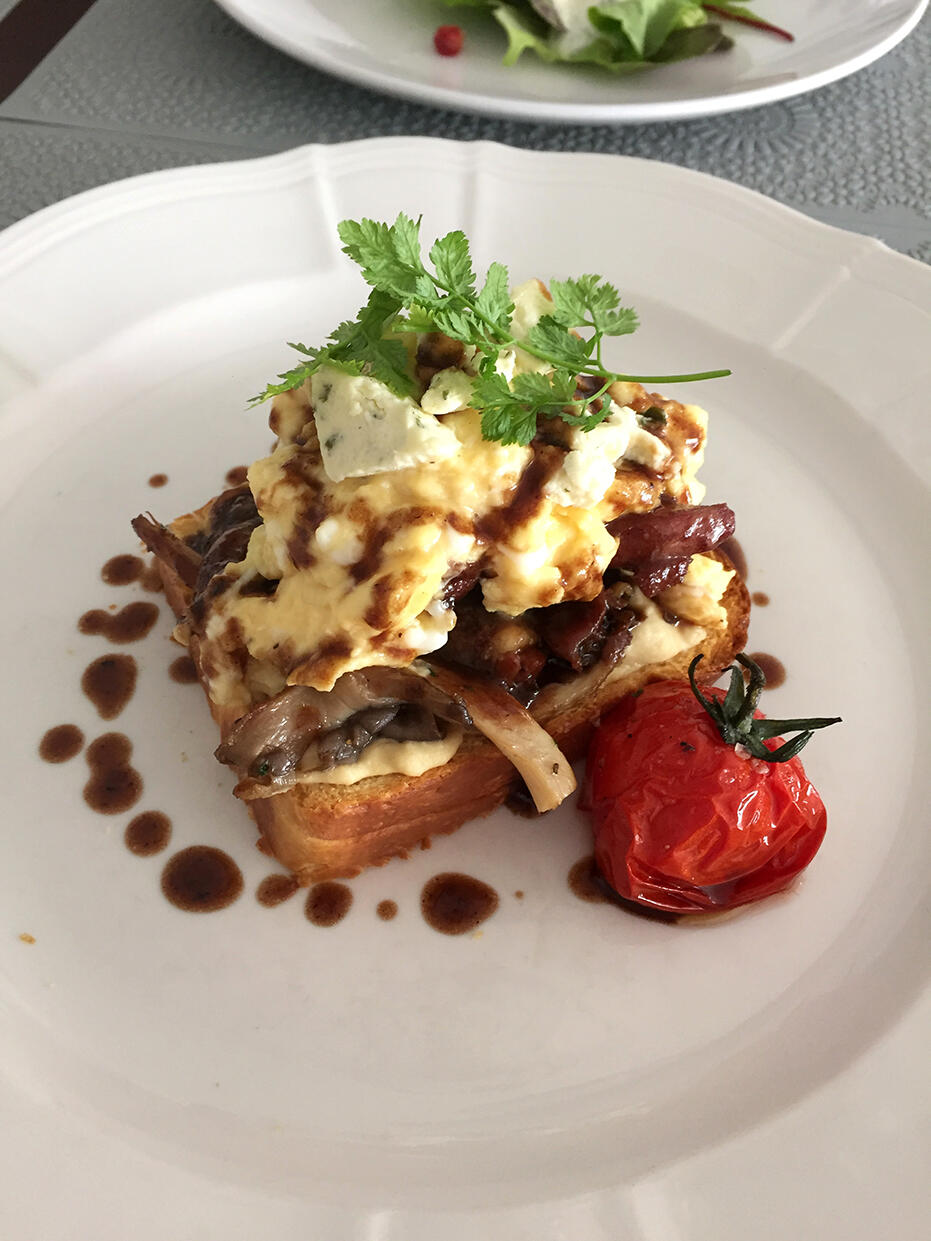 Jun's Breakfast Stack 3.0: Home-made Broiche, Hummus, Pan-Seared Mushrooms, Glazed Leftover Lamb, Scrambled Eggs, Goat's Cheese & Lamb Jus
+ + + + + + + + + + + + + + + + + + + +
Disclaimer: The rest of this post is super tak halal = lots of pork.
Before Raya approached, Jun kept on talking about how he wanted to work on his ramen recipe. He's OBSESSED with ramen- went to Tokyo to carry out ramen research, took notes, drew sketches (i saw his ramen notebook, so cute). I read one of his books called Ivan Ramen (which i'd totally recommend).
The week before Raya, he started making the stock… the smell killed me. I just wanted to eat all the time what with the scent wafting through the whole apartment as he simmered it continuously for days. DAYS. I watched him prep and slow-cook the separate components in anticipation for DAYS. #DelayedGratificationMuch
Ramen day finally came during the Raya break, and we invited Tai Yong and Rahul over at 2pm for a late lunch.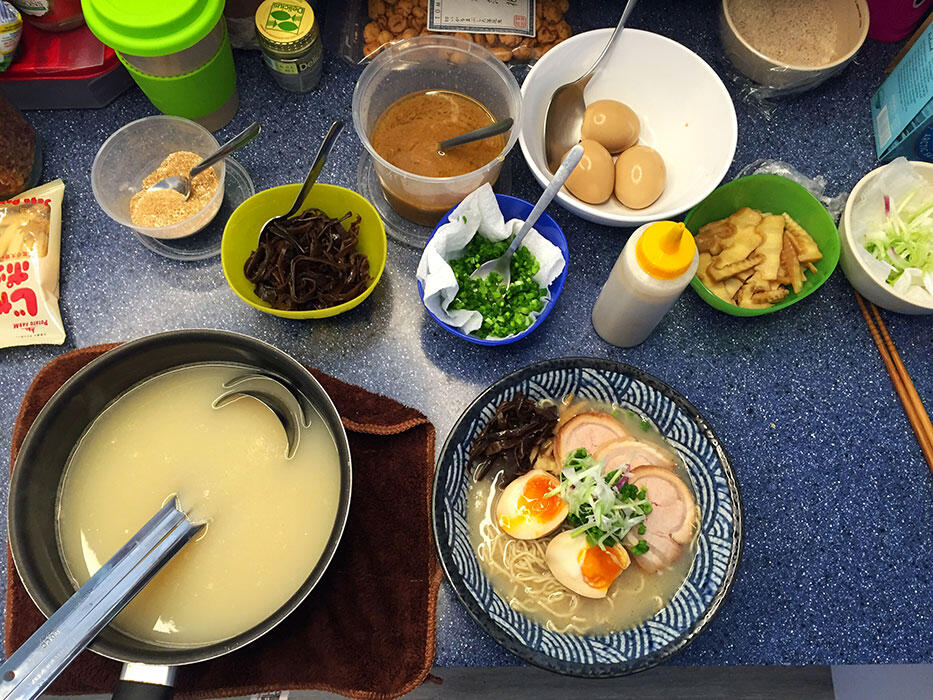 Jun's Tonkotsu Hybrid Base Stock, Ramen Garnishes; Braised Julienne Black Fungus, Tare, Spring Onions, Tamago, Marinated Menma, Belly Chashu.
Rahul was hungover so us three started first…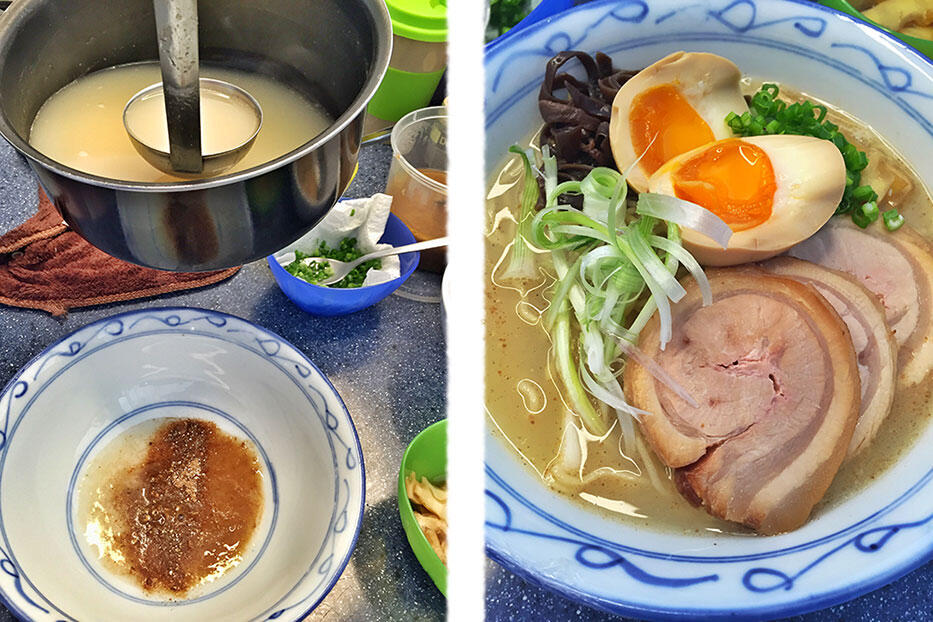 3 Components of Ramen: Fat, Tare & Stock                                                    Jun's Ramen Version 1.0!!
That belly chashu was so soft and tender… i can almost taste it looking at the pic.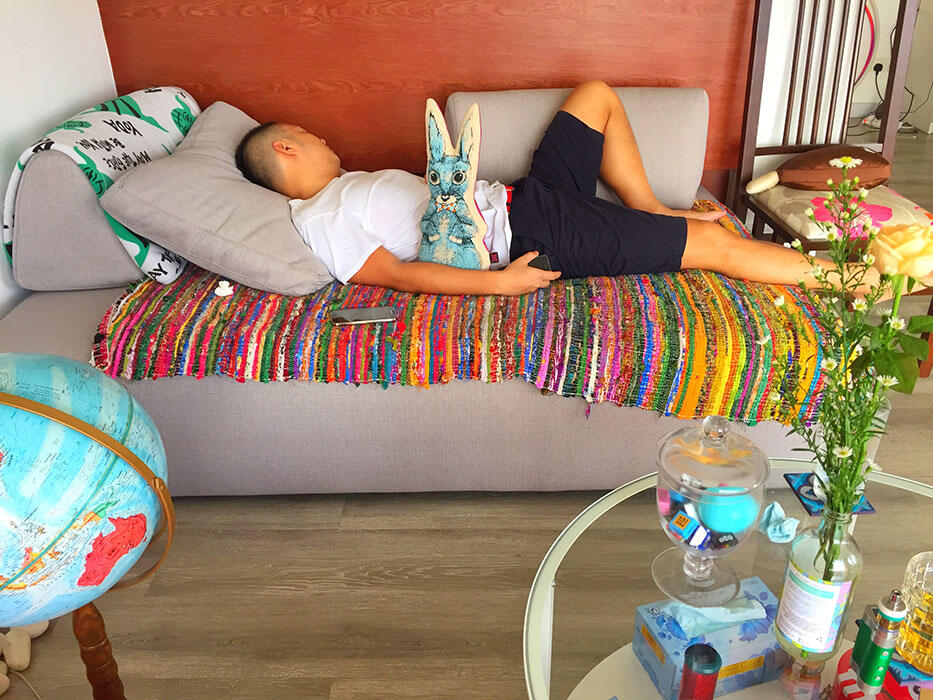 After that ramen, TY took a nap while we waited for Rahul to arrive.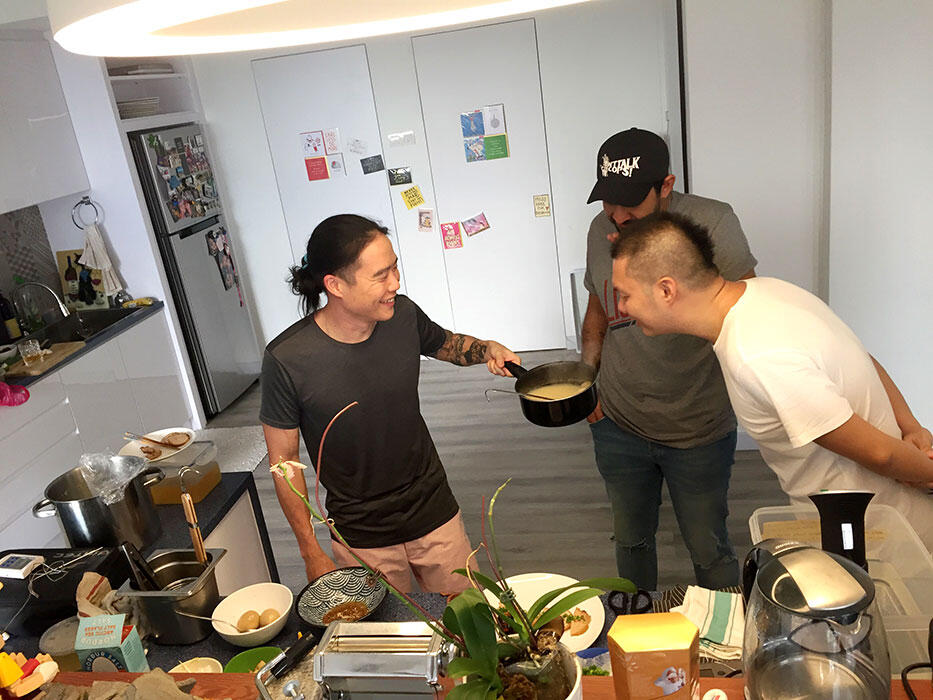 Then when Rahul finally did show up at 5pm, it was Round 2.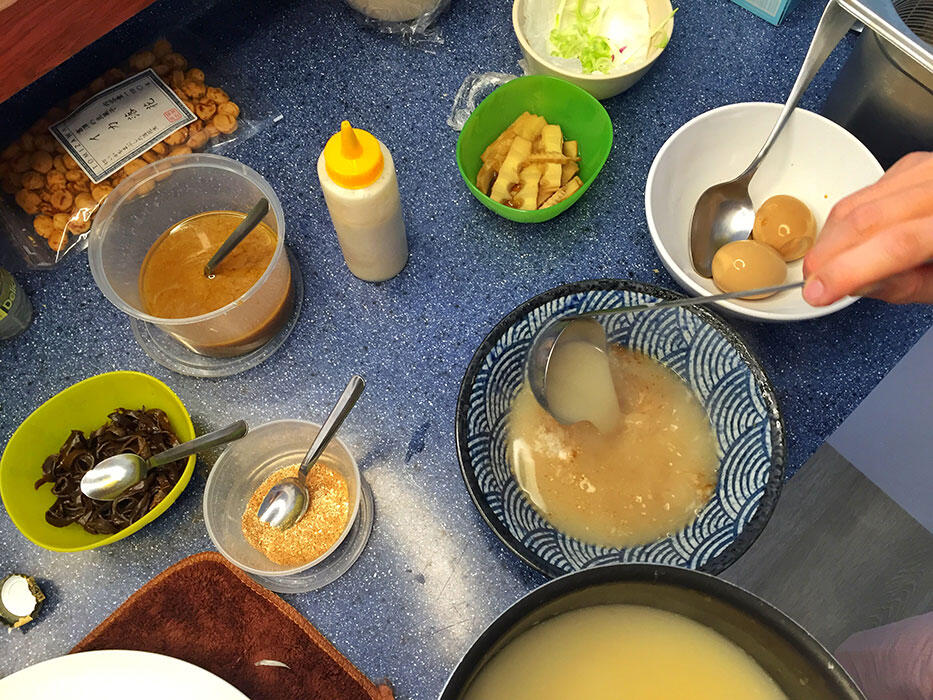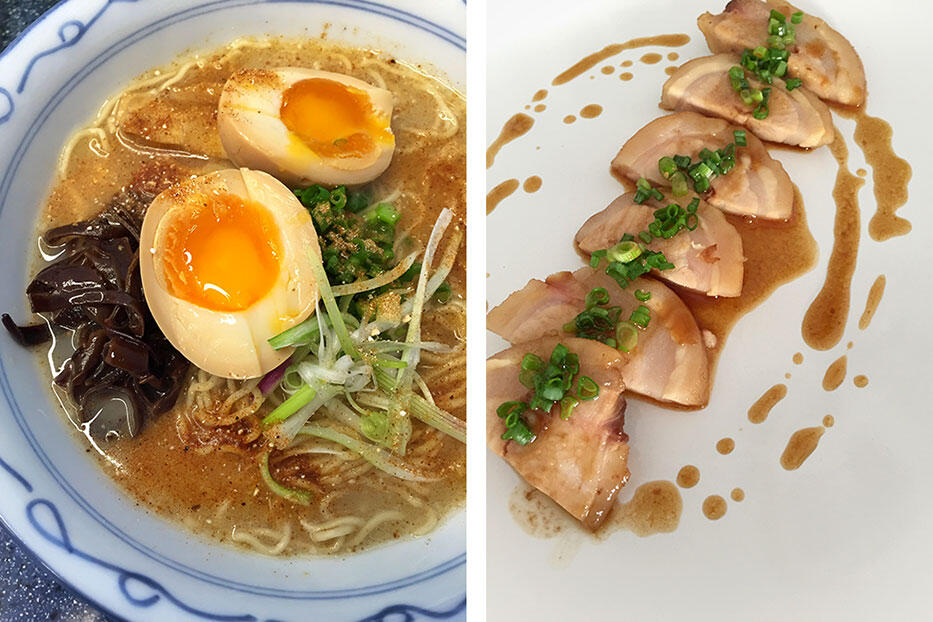 Jun's Ramen 1.0; and a side of Belly Chashu with Pork Jus
The three of us ate ramen again, with Rahul on his first bowl…
a few hours later, Jun fried up some noodles with leftover daging rendang that Baby's mom cooked for their raya open house the day prior.
When he placed the platter on the table, we exclaimed we were so full. Half an hour later the noodles were gone.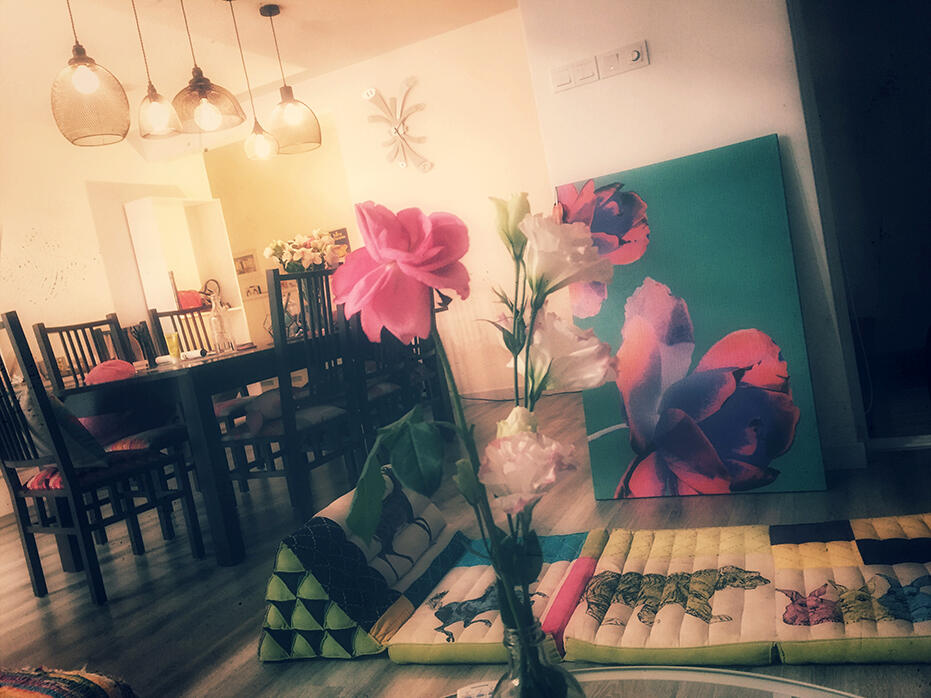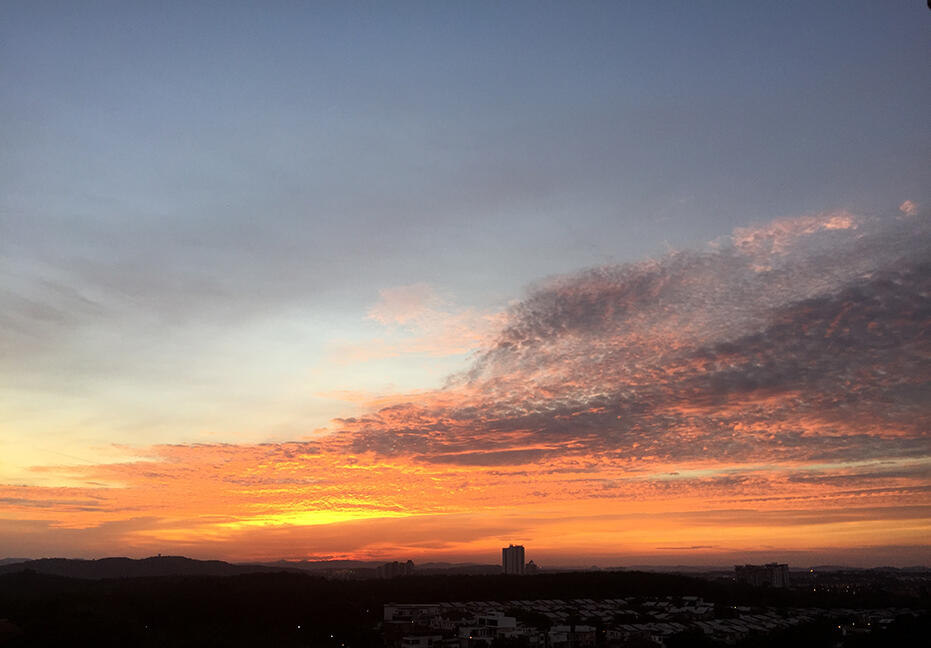 + + + + + + + + + + + + + + + + + + + +
On another week, Yishyene found herself in KL and Jun wanted to treat her to a dinner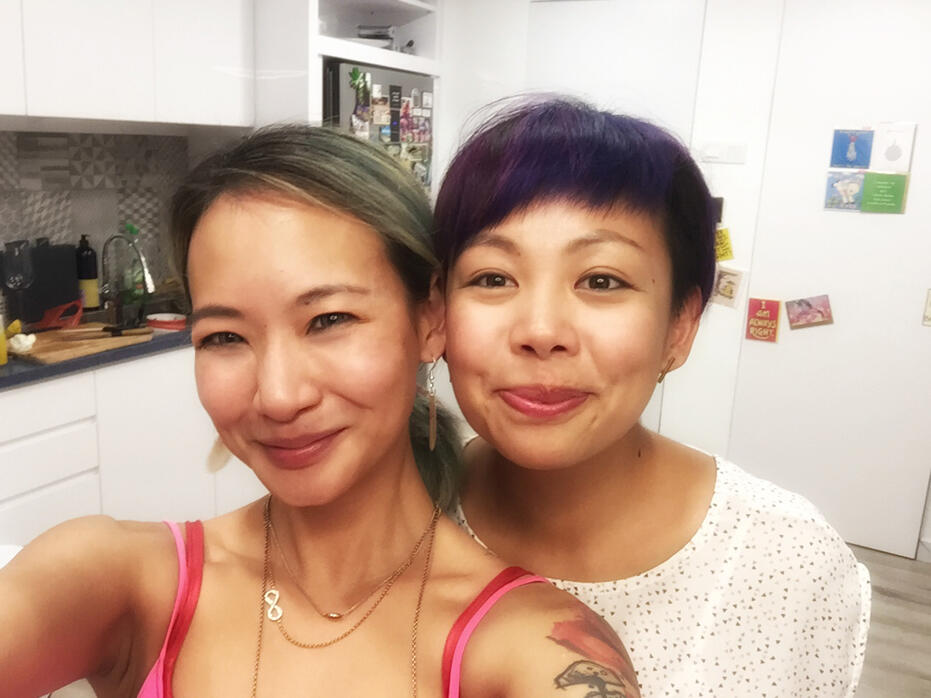 Looking back at these pix, my eyebrows were so nasty! I just got Brow Resurrection done so they look much better now! Will blog bout that soon.
Besides Yishyene; we invited over Clem, Steph & Nick, and A.
🙄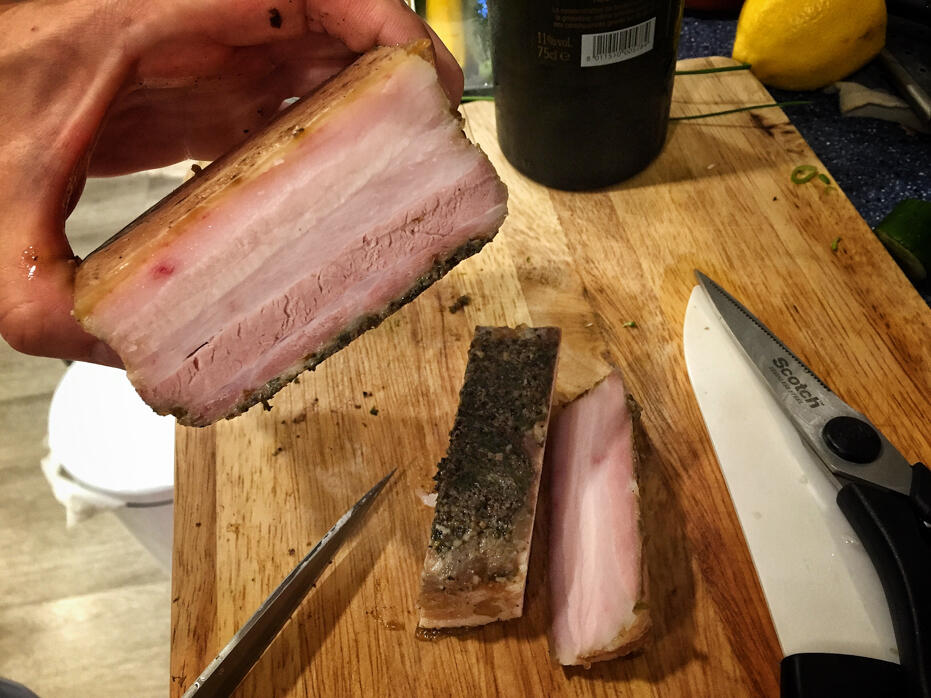 Porchetta belly after it's been chilled for half a day.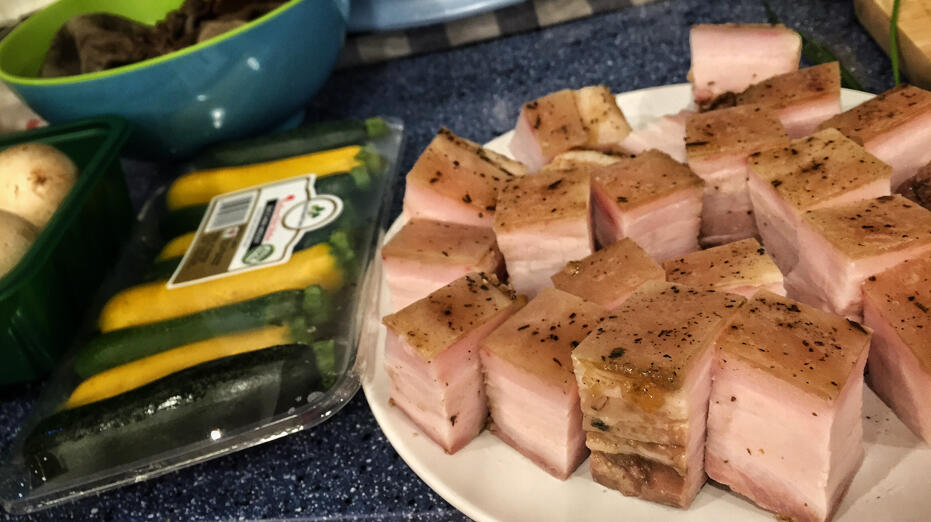 Slow-cooked Porchetta cut into cubes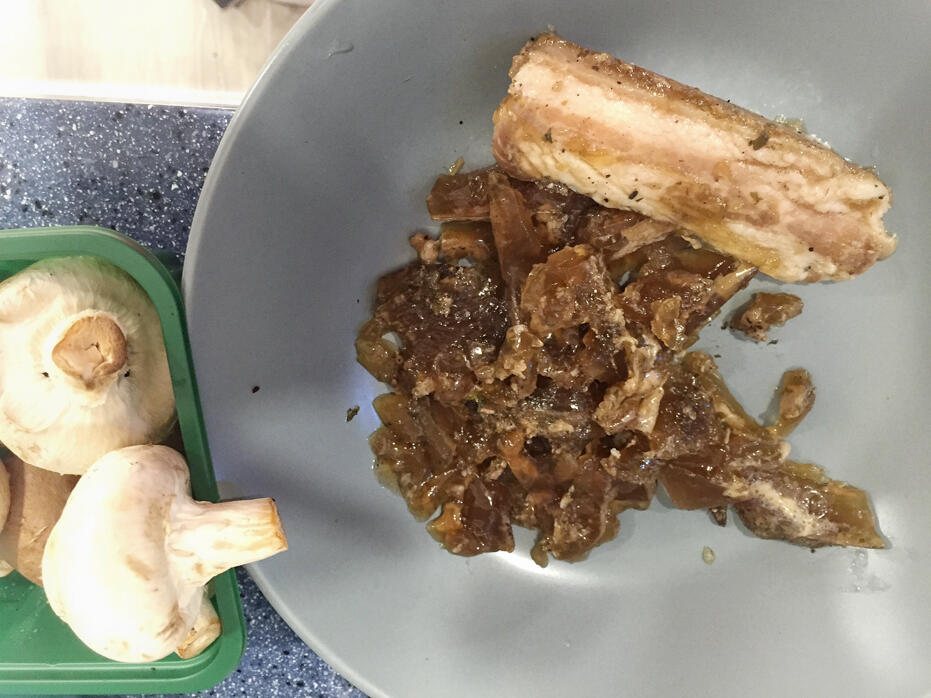 Check out that gelatinous porchetta jus, it's all essence from the pork when cooking. It smelt amayzingggg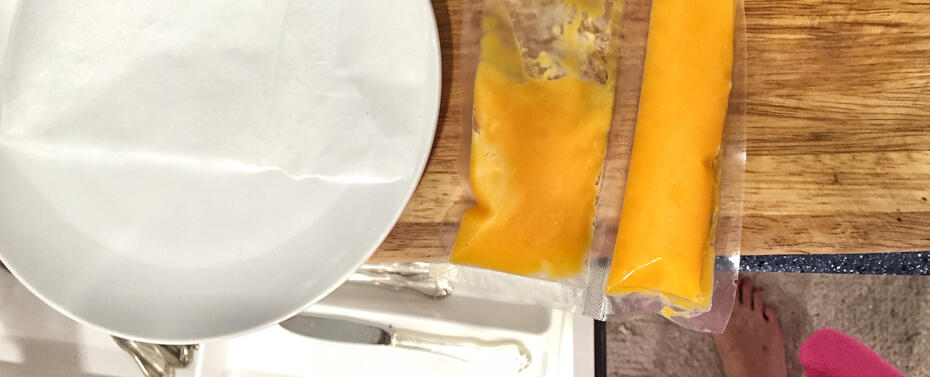 Egg yolk cooked at 70º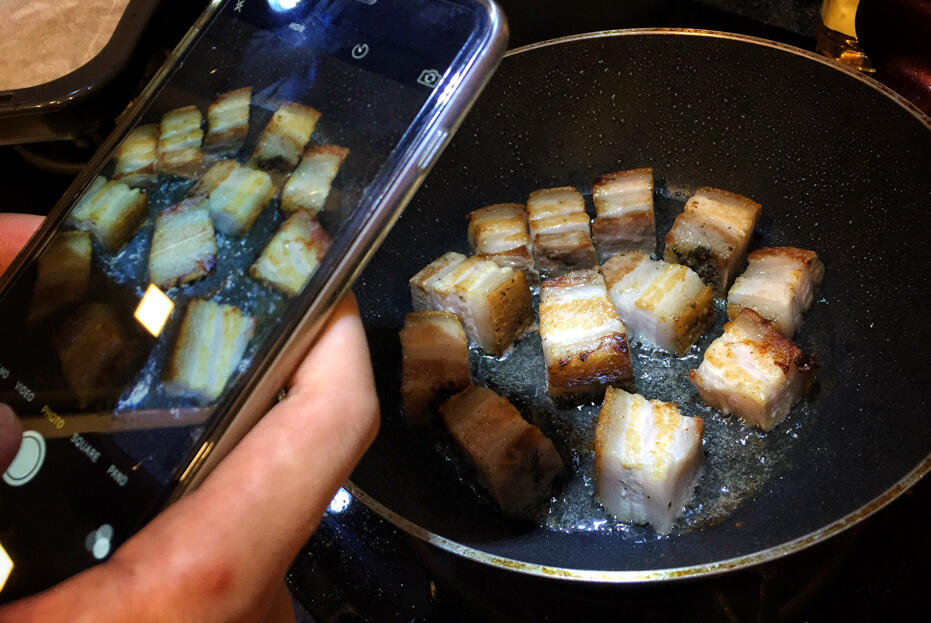 The porchetta being pan-fried to a crackle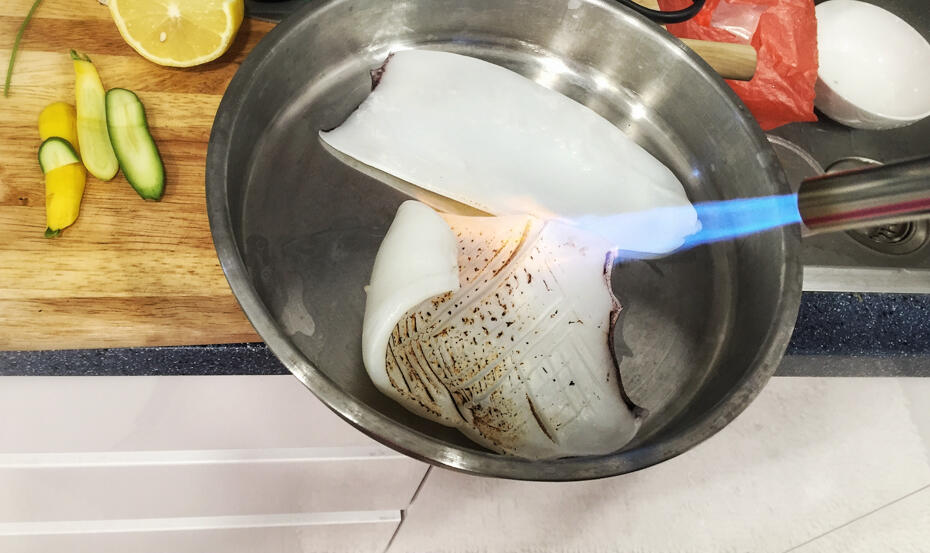 Blow-torching cuttlefish.
I was just calming my heart that the beloved kitchen cabinets wouldn't catch on fire.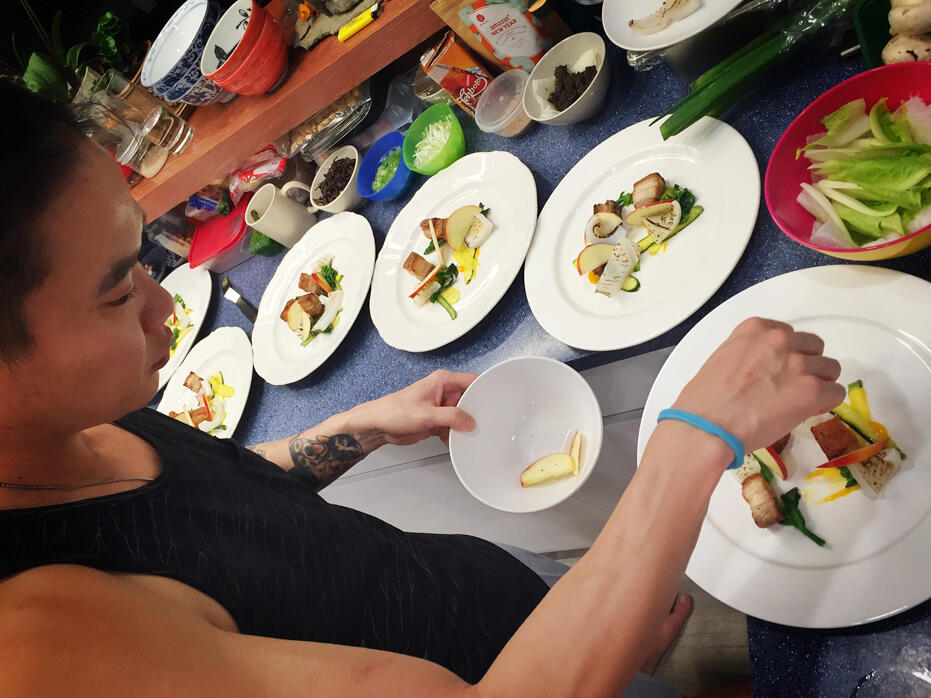 Yishyene and i were nosing around the kitchen trying to look helpful while sipping on our wine, taking pictures and ooh-ing; till we forced Jun to let us plate a tad.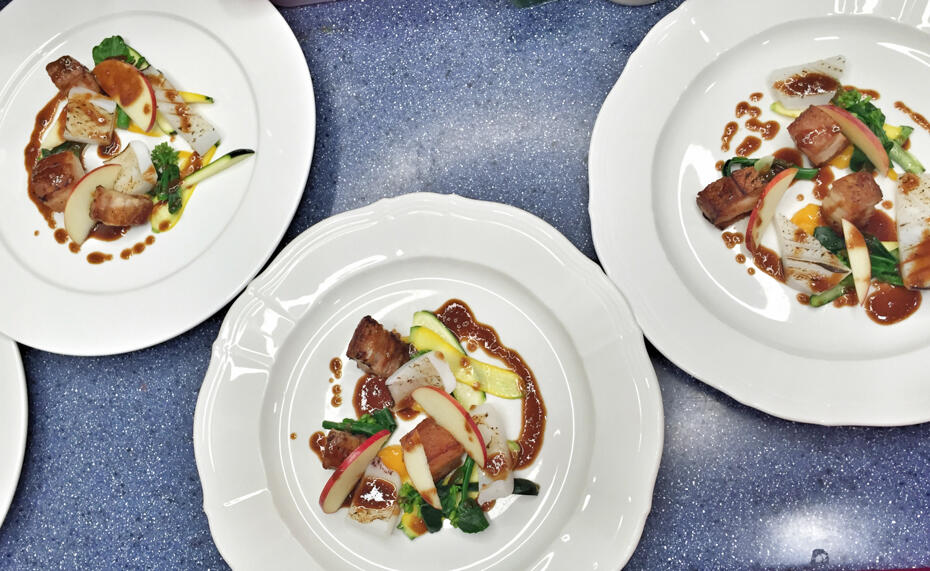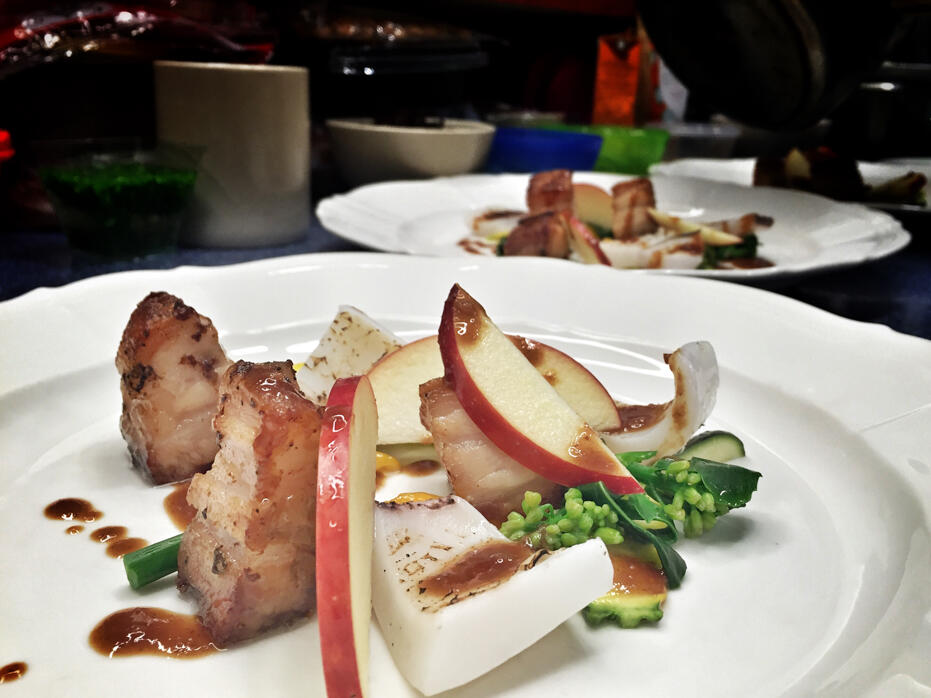 First Course: Crispy Belly Porchetta, Lightly-Torched Cuttlefish, Juliet Apples, Baby Kailan Flowers, 70º Yolk & Pork Jus
Oh my god. I will dream of this crispy belly porchetta dish forever.
Its crackling goodness teamed with the torched cuttlefish…  😯
A was commenting how he had to learn how to make it for himself.
After going through the first course, we chilled… then came second course – ramen!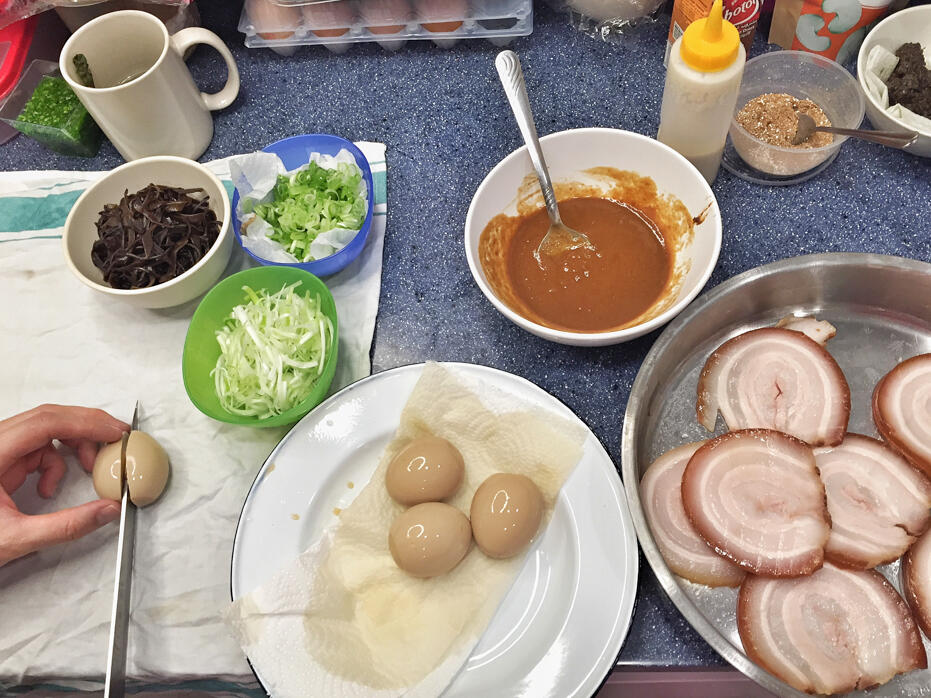 Jun's Ramen Version 3.0: Garnishes (Braised Black Fungus, Spring Onions, Tamago, Miso Tare & Pork Belly Chashu)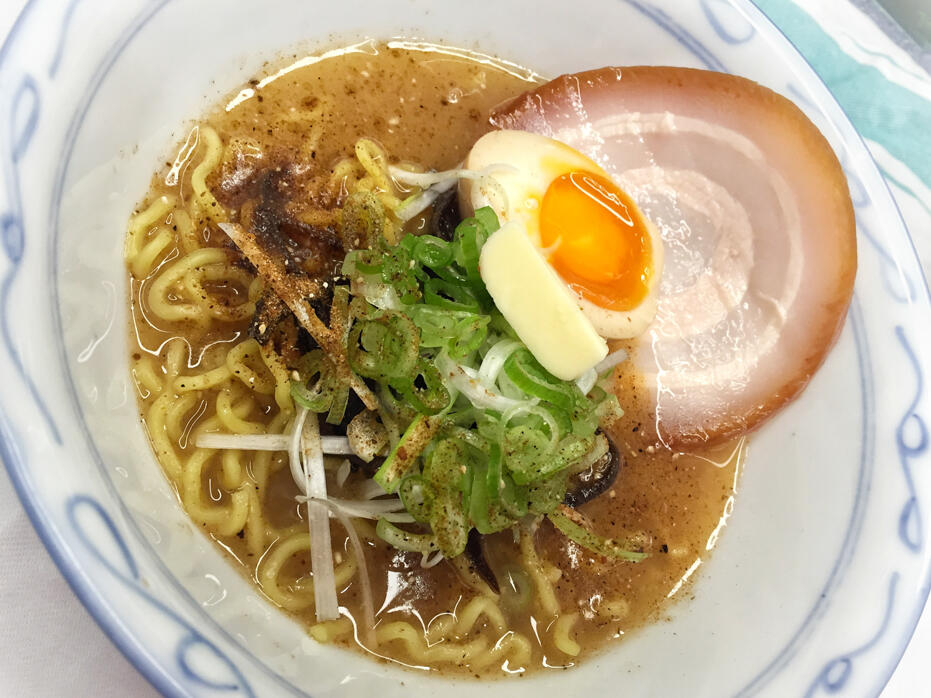 With a dollop of Hokkaido butter!
After the second course, someone said they couldn't help it but they were gonna have a nap, and two others followed suit.
While Jun was busy prepping the third course, i told him, "You killed everyone with your food… they're all passed out."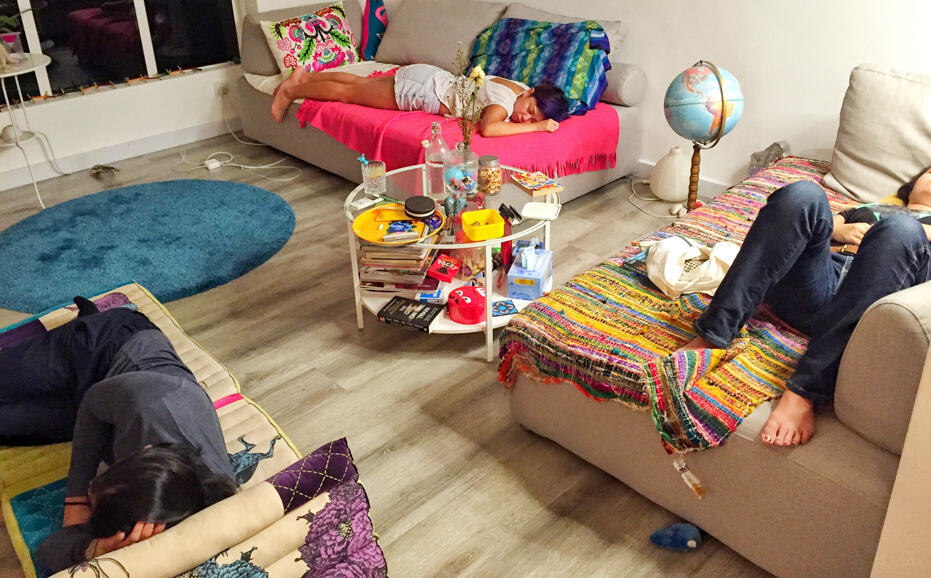 Seriously… are people just to gonna come over and eat and sleep!?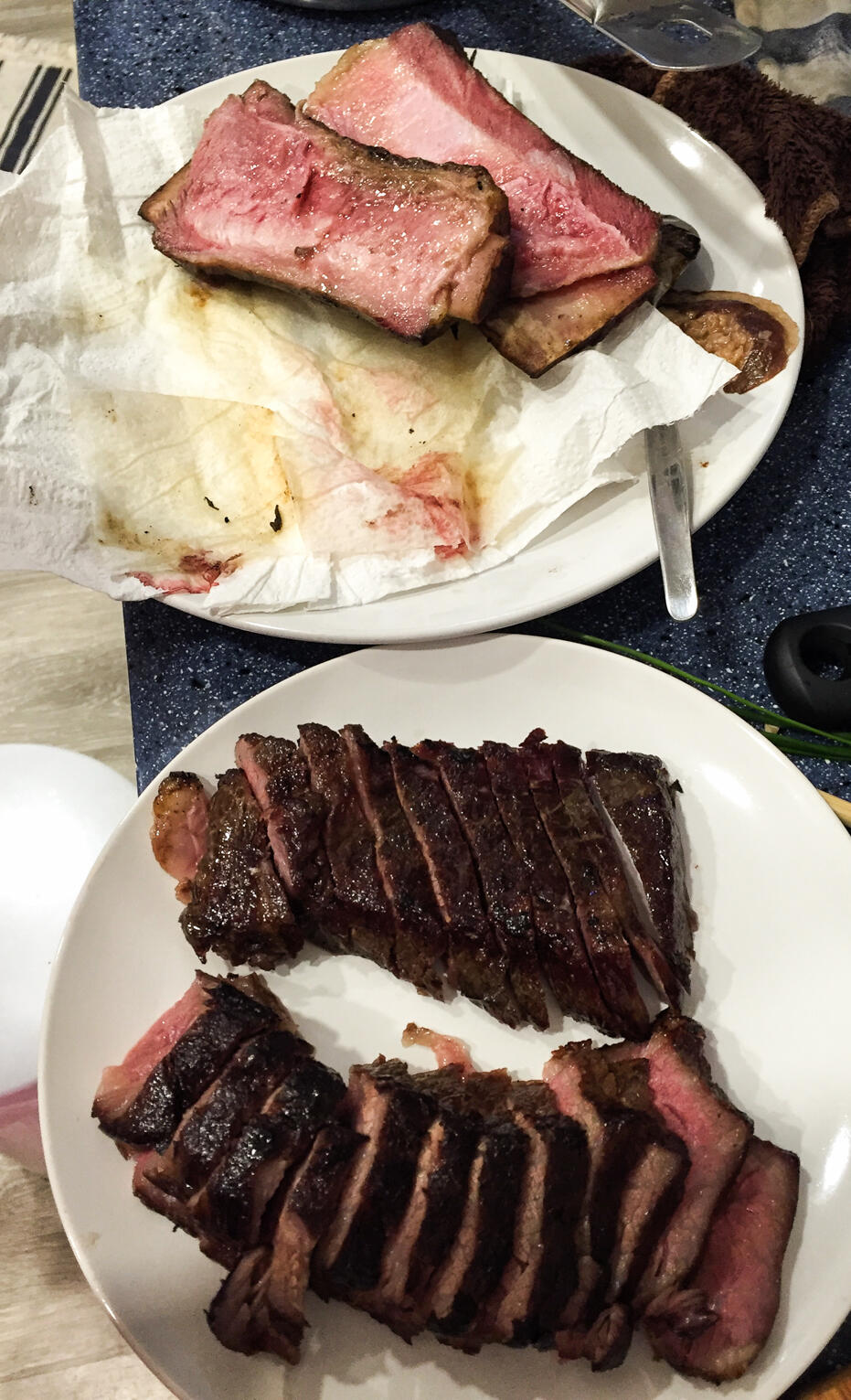 Jun's 72-hour Kalbi ShortRib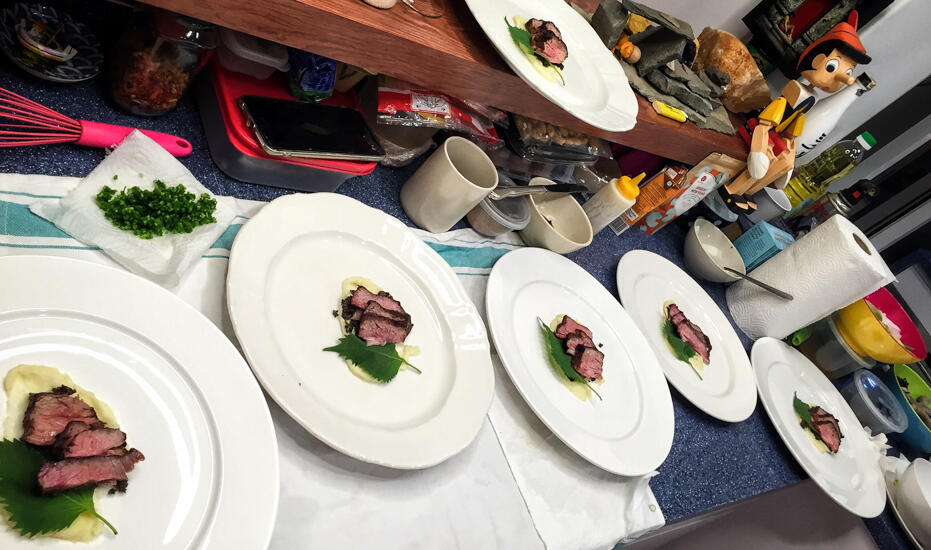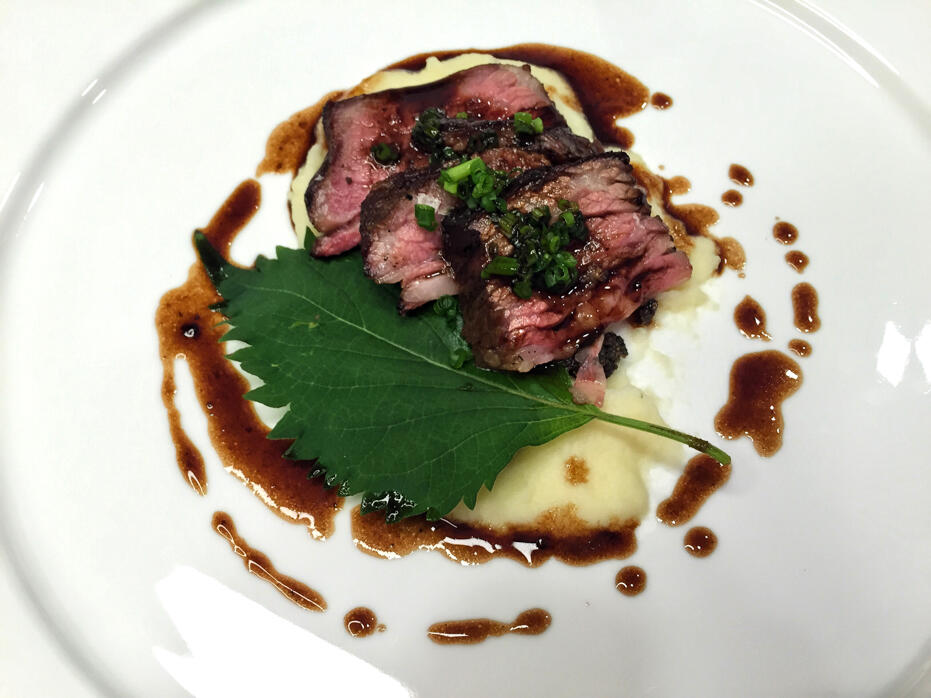 72-hr Kalbi ShortRib, Mushroom Duxelle, Silky Mash, Shiso & Bordelaise
Of course everyone woke up for it.
Man i'm really hungry after writing this. and it's 3am.
-_-
Sigh.