When i was in Bali last week, we stayed on Petitenget for a night before moving to Uluwatu the next day.
The boys and i were standing outside our hotel waiting for our uber to take us for dinner, when i spotted a tattoo studio directly across us.
"Hey Rahul, let's get a tattoo!"
"Sure!"
It was half a joke, but the next day i strode into the studio after we checked out, just to get a gauge of what their artists' work looked like. The owner Kiara happened to be at the counter, and she told me they have nine resident artists and recommended a guest artist who was in town. I thanked her, said i'll think about it and try to have one scheduled on the day of my flight home.
Our first day in Uluwatu Surf Villas was spent indoors cos it stormed from morning till night. I took the time to surf their work, and found out that their guest artist, Pis Sarro, was someone whose work i'd admired on IG before. I never thought the Russian artist would come to our side of the planet, let alone happen to be directly across where we were staying. It was meant to be!
I initially thought of getting a flamingo but decided on a purple lotus (as Pis only does botanical tattoos) cos it's a flower i connect so closely to Bali ever since my first trip here, and it's a flower my mum grows in her garden too. I sent images my mum shot of her own lotus to the studio as reference. The best place that seemed to fit it was on my chest, or collarbone. But Daisy (the resident pug at the villas) excitedly jumped on me when we were both seated on a bench by the cliff, resulting in a major scratch on my collarbone. So that area was out. Anyway, getting a flower like the lotus seemed more apt right in the middle of my body. Plus, i went through a phase of constantly putting a temporary line tattoo down my front cos i liked how it looked so much.
Messaging Jun about my tattoo intentions, he said, "Isn't it a bit hardcore to get it on your chest?"
I was like, how is it hardcore when it's a FLOWER. I'm not getting a skull dripping with blood and knives going through its eyes on my chest!
"Why don't you get it on your back?" he suggested.
It was a nice idea, and Pis Sarro has done a fair bit of flowers down girls' spines, but then i'd never get to see it!
I barely see my fairies anymore as it is.
No, if i was going to get one from her, i wanted to be able to see it when i look down at myself or in the mirror.
I went back to the studio for a consultation appointment at 10am (it was the only time she was free to meet) which meant we had to leave Uluwatu at 9am. #dedication
By 'we', i meant Rahul + Murat + Danny + Tianna cos we were all gonna hang out in Canggu after that. Rahul started playing saltsugarbae with Murat egging him on (i was talking to Pis Sarro then) and they spilt sugar on the immaculate black table and floors. The tattoo studio girl was not amused. Neither was i. I narrowed my eyes and shook my head slowly like a displeased teacher and hissed at them, "Worse than children! I can't bring you guys anywhere!"
That girl is hot, they said, staring at the tattoo artist and i made them get out before they embarrassed me any further.
I paid a deposit of 1 million rupiah, and went back to the studio myself at 10am (again!) on the day of our departure. I took a bit of time making sure it was exactly in the middle, cos with my OCD, it would kill me having to see it crooked for the rest of my life.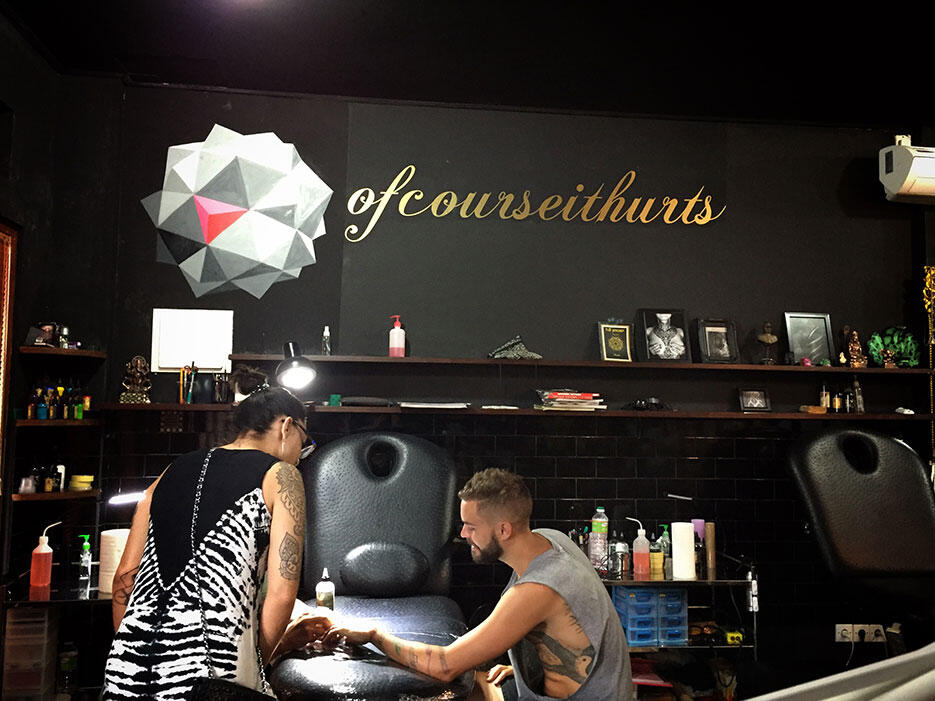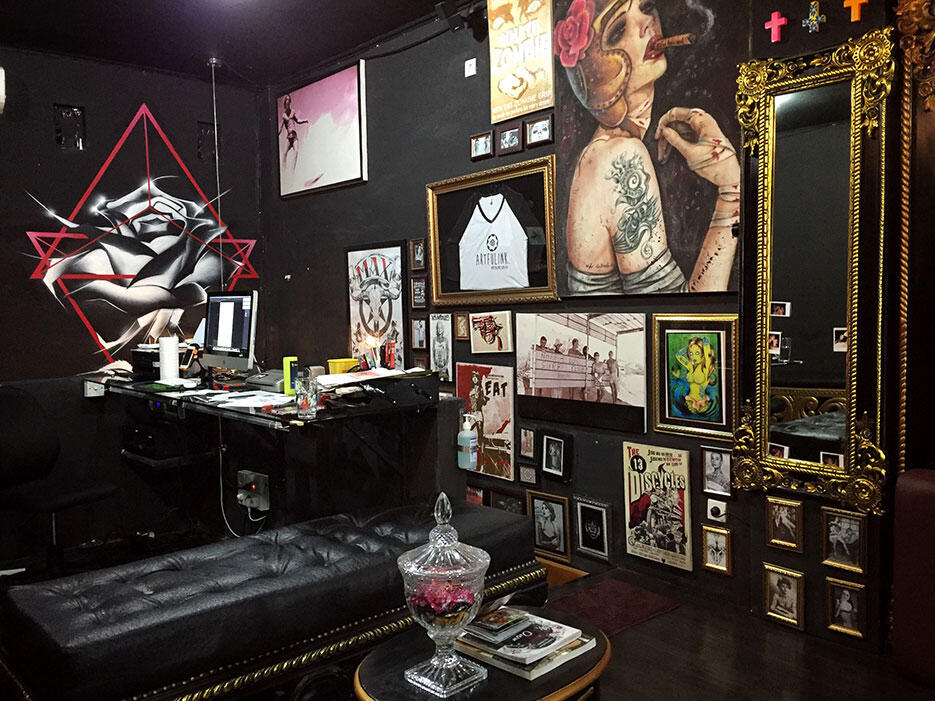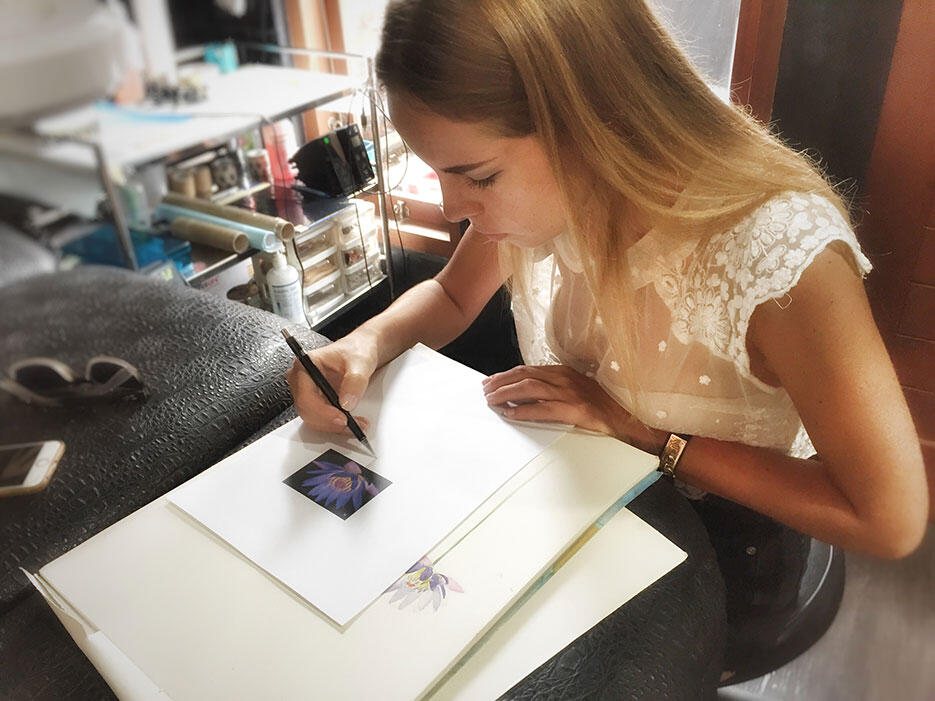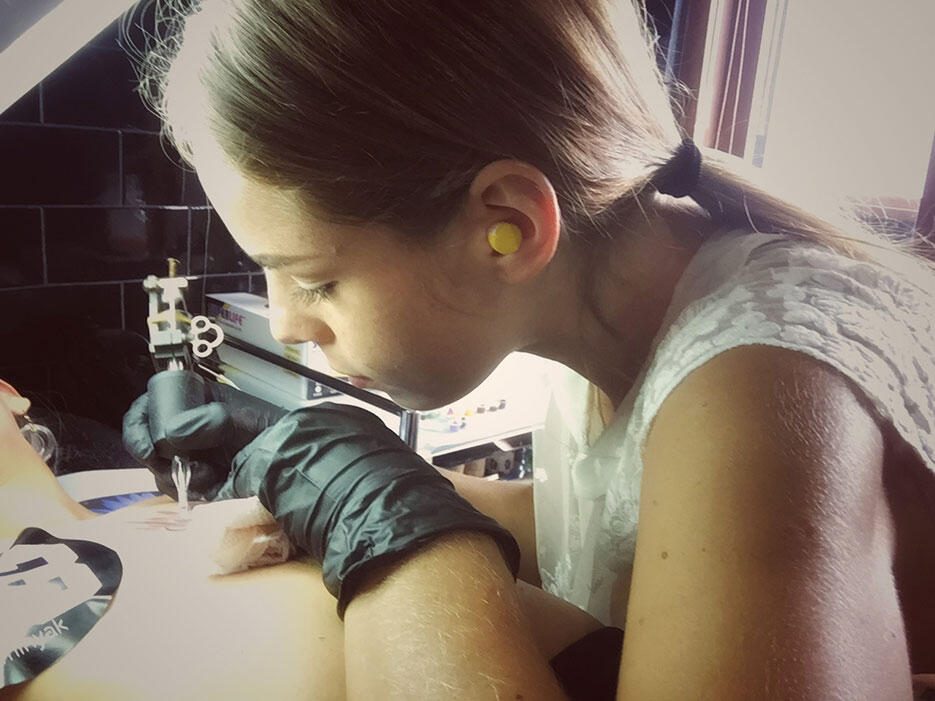 Pis Sarro started inking the straight line of the stem first, and i lay there feeling like i was having my chest cut open minus the anaesthesia. The pain was surprisingly shocking! I'm so used to the steady pain from tattoos that i didn't think it would faze me. But then again, i didn't think about how i was doing it on my chest this time… somewhere with less fat, more muscle and i don't know, bone close by?! Goddamn it did hurt. Questioned the intelligence of my getting a tattoo there for a bit, but it was too late, we were already there so i just had to lie there and TAKE IT.
I breathed steadily and when she was done with the stem, she went on to the lotus itself. That wasn't as painful and i was relieved i could relax a little! I mean, it was still painful, but not like that bloody stem. I find lines being tattooed the most painful thing, i remember dying a little when i had Bambi's long legs tattooed along my ankle bone.
As i eased into the process of it, i lay there and the strangest visual entered my head. I felt like my heart was being cut open, but instead of blood seeping out, i saw light going in. I suddenly had this realisation of something i had to change in my life, and then i started crying! She noticed my wee bit of tears and asked with big concerned eyes, "Are you okay?"
I said yeah, it's not the tattoo, it's something else i'm thinking about, and she continued. Bali always does this to me. It enlightens me on my next step in life, but usually this happens when i'm high on shrooms. I didn't take any this trip, and still somehow managed to get a piece of that Bali i love it for.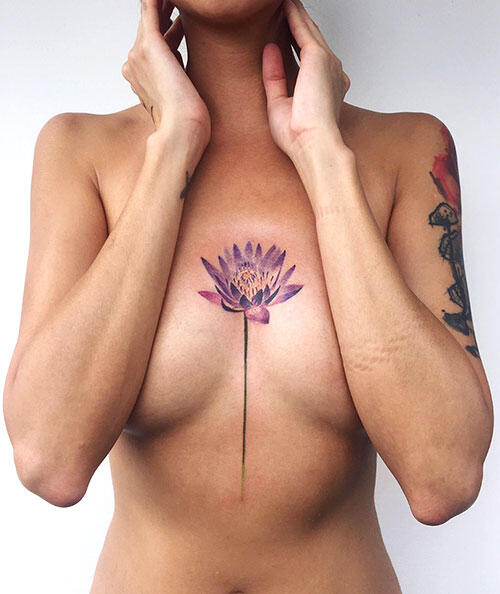 "This has just opened up a whole new world to me," i cheekily said to Jun, hinting at the possibility of more frontal tattoos.
Now when i look at myself in the mirror, i feel like it's more complete.
Like this was supposed to be there before.
I imagine what it looked like before the tattoo and feel it was so empty!
I feel more like… ME now. A fairy with a flower on my front! Forever.