My paternal grandmother turns 87 today! She counts her birthday according to the moon, so we always remember that when it's Deepavali, it's her birthday.
She was born in 1929, and has been described to me as being extremely creative, intelligent and cunning in her younger days. She would gamble with some folks in Seremban (the harmless kind where you draw lots with other peeps in the coffeeshop then whoever wins claims the whole pot) and whenever she won- would buy precious stones or jade with which she would set into intricate jewellery she designed with the goldsmith to create matching sets of earrings + necklaces + rings. She passed them all down to us a few years ago, claiming 'she's gonna die soon' to which i'd softly smack her and ask her not to be silly.
When she was a young girl and the Japanese invaded Malaysia, Aunt G told me that Mama and her sisters had their hair cut short and charcoal smeared all over their faces cos they were so pretty. My great-grandfather would disguise and hide them so they'd pass as boys as not to be raped by the soldiers. I shuddered inwardly when i heard that. She's been through so much… and to think we wanna complain about the traffic jam(?!)
After my Yeye passed away, Mama moved to London to live with Aunt G, where she made a whole bunch of new friends, took all sorts of classes (English, computer, exercise, others i don't recall) and would go sailing to exotic locations with her buddies.
Mama is diabetic, and i've always had to hide my chocolates from her (with strict instructions from Aunty Gerry) so she wouldn't find them and scoff them herself. Having a wild sweet tooth; she's known to eat half a bar, wrap it up nicely and then tuck it away somewhere like a squirrel hiding their nuts. When she's questioned about it, she'd look at the ceiling and blame her bad memory / old age saying she doesn't remember, much to my aunt's frustration. Tho we'd laugh about it later.
My grannie is a talented writer. I read some letters she wrote decades ago, and was moved to tears as how seamlessly her words flew on the page like poetry, bubbling up mixed emotions of pride and anguish in me. If there is someone i got my writing bug from, i would highly suspect it from her… I think a fair number of my qualities come from her genetic end. I once posted a pic of Mama in her 20s which many commented looked astonishingly like me. 😀 I liked hearing that.
The last time i was in London to visit (exactly a year ago), i followed her to the Chinese centre where she had 1.5 hours of aerobics exercise with a large group of seniors in their 50s-80s. I'm pretty sure there were a few who were in their 90s cos they looked like wrinkly old turtles and i had so much respect for how they were still moving about staunchly! I must mention that i got tired after an hour of that aerobics, and i do powerplate! 0_0
+ + + + +
Mama was in KL for a few months with Aunt Gerry & Uncle Mark joining in from London, so i gathered together all the pix we took together as me memory of their trip here.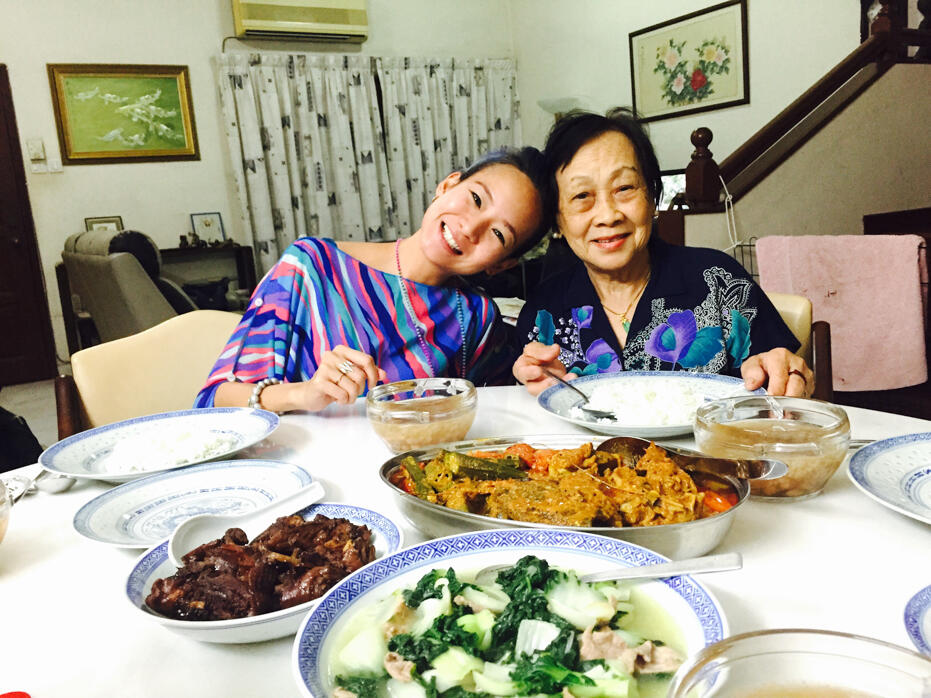 My mum cooked dinner for us one night. Home-cooked is always the best!
Look, Mama and i are colour coordinated!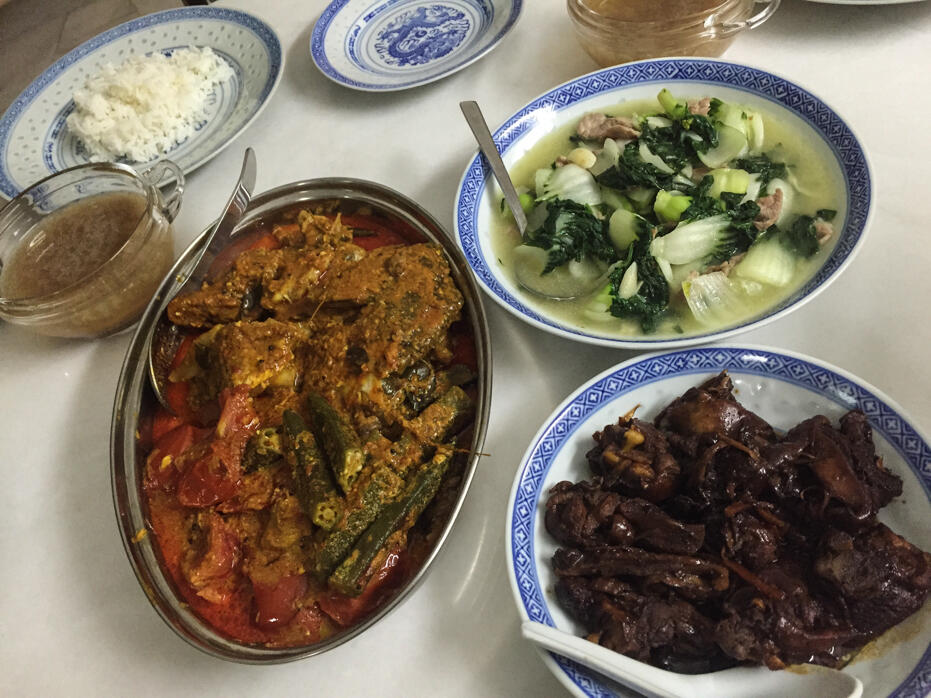 + + + + +
3rd April 2016: Klang with Mama and Aunty Jeanette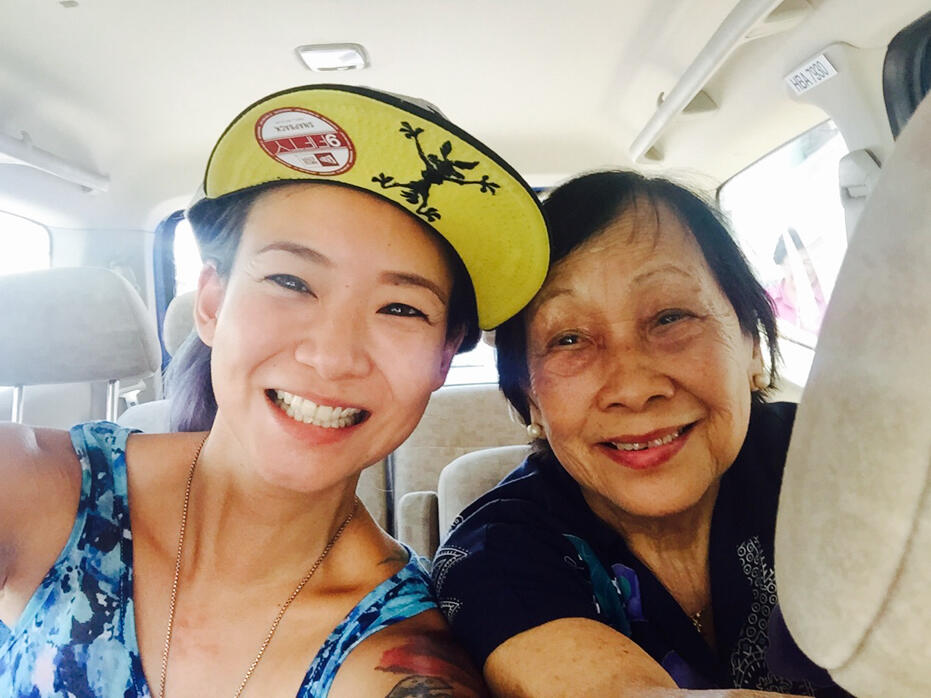 One Sunday, the three of us got into a hired car to visit Mama's hometown where she grew up. I was unabashedly snapping pictures like a tourist cos dude, i'm in Klang! XD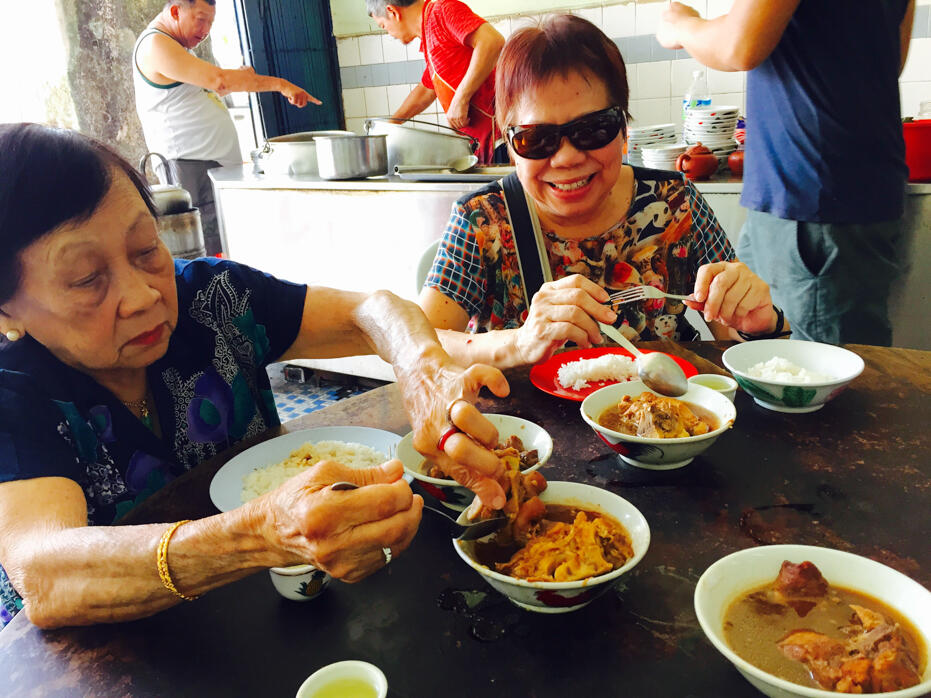 We went to eat bak kut teh at this coffee shop one row away from the shop lots (that used to be where Mama grew up)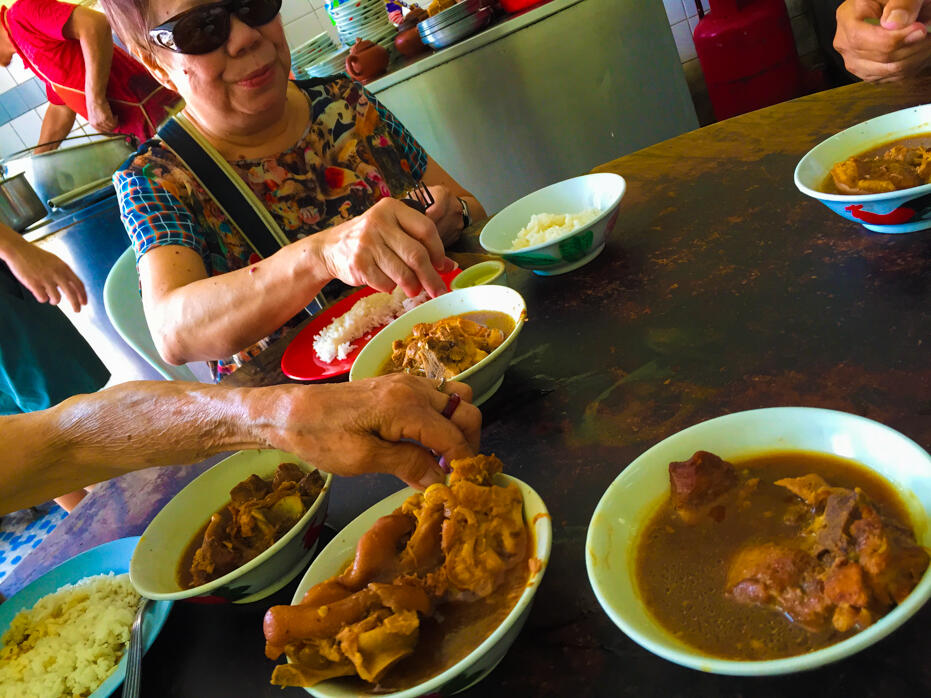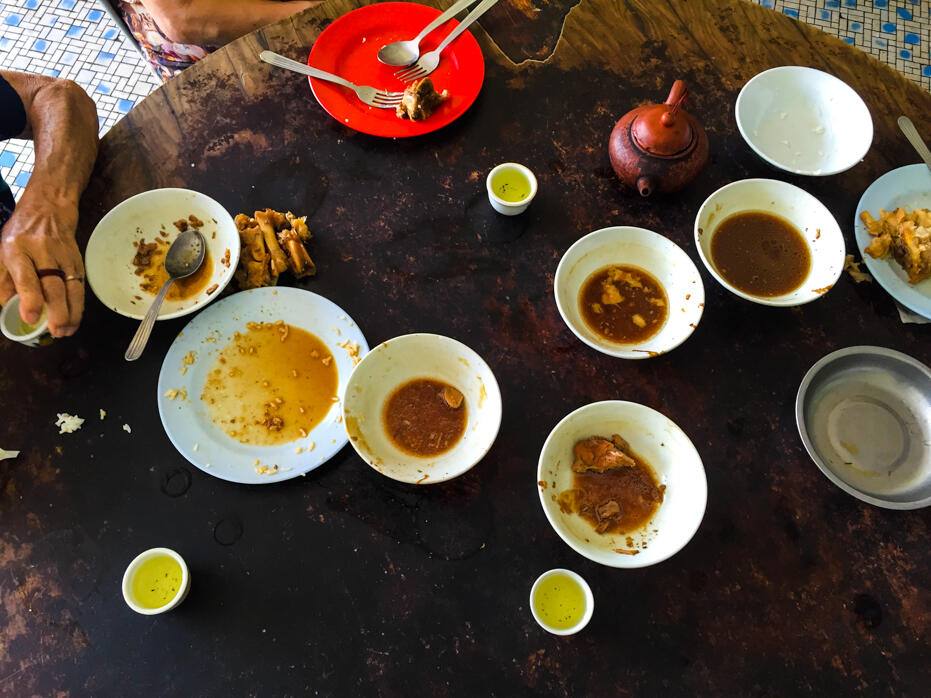 Killed it. Mama has a healthy appetite. I get my eating genes from my family.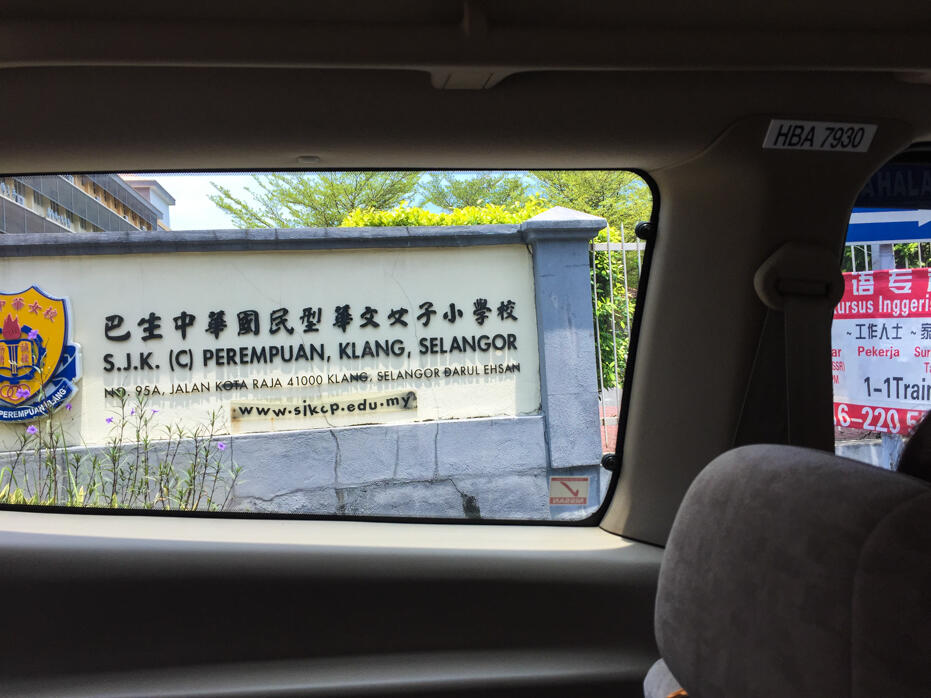 Drove by Mama's old school, which she claimed she didn't recognise anymore. I don't blame her, i'm sure it's changed HEAPS. Aunty J also pointed out a building in the main town which my great grandfather bought way back when, which the family then donated to some cause (god i'm so bad, i don't recall). They also told me funny stories about how my late fierce grand-uncle would sneak off to swim in the Klang river as a boy (which was forbidden due to the crocodiles) and get punished upon returning home.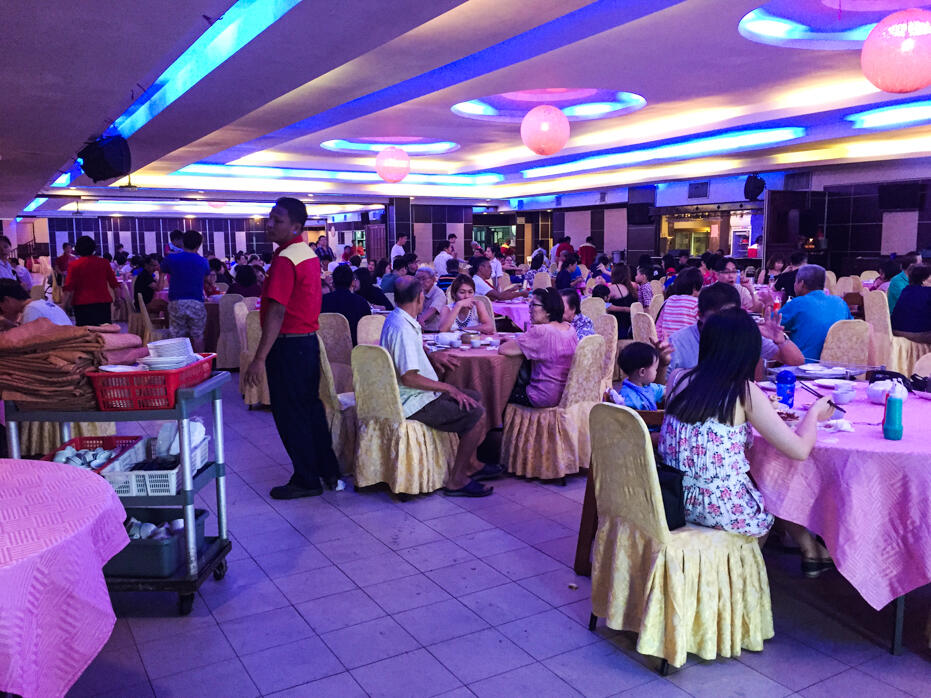 We also went to meet some of Aunty Jeanette's friends for dim sum and i found myself the baby in the group, quietly listening and speaking up. I was thrust back into the position of 'seen and not heard'.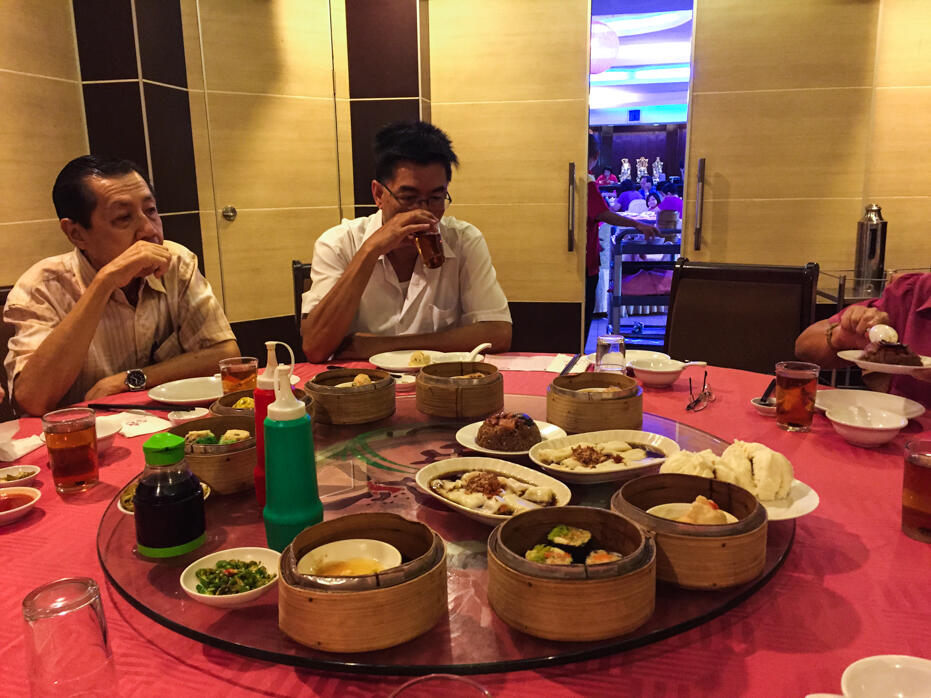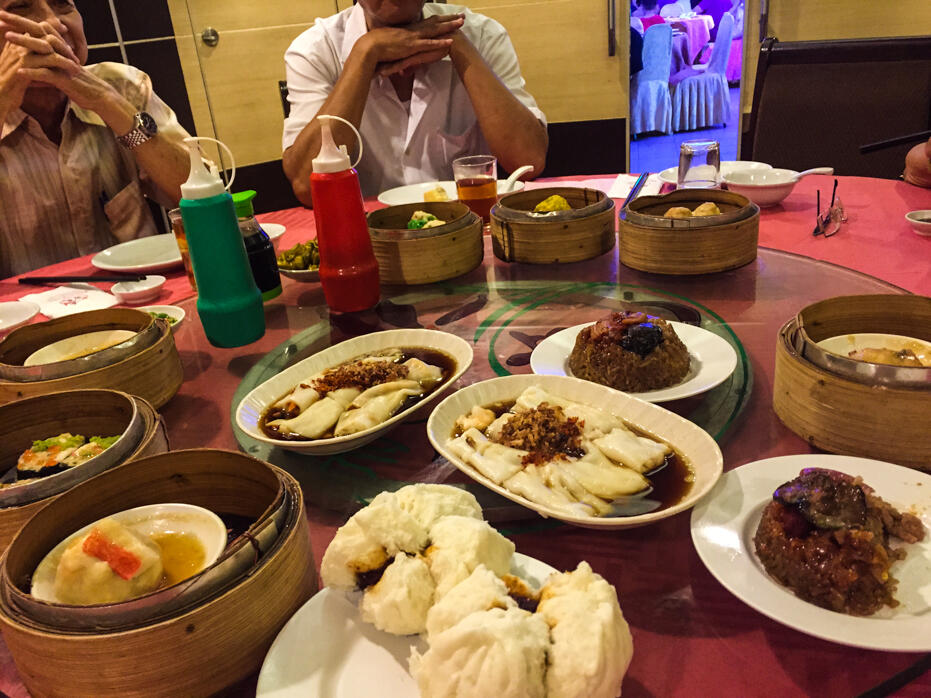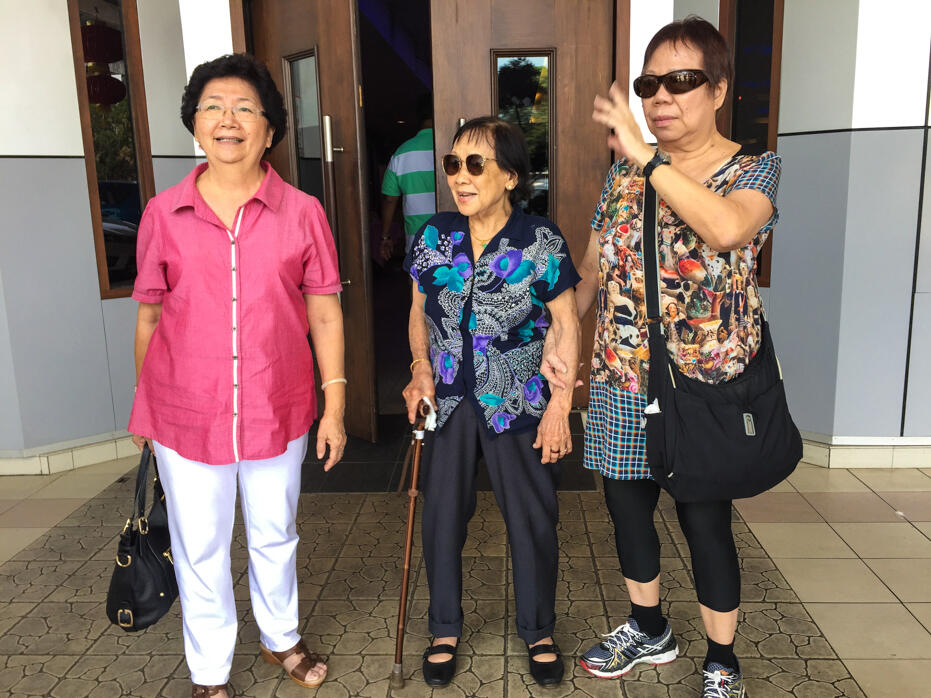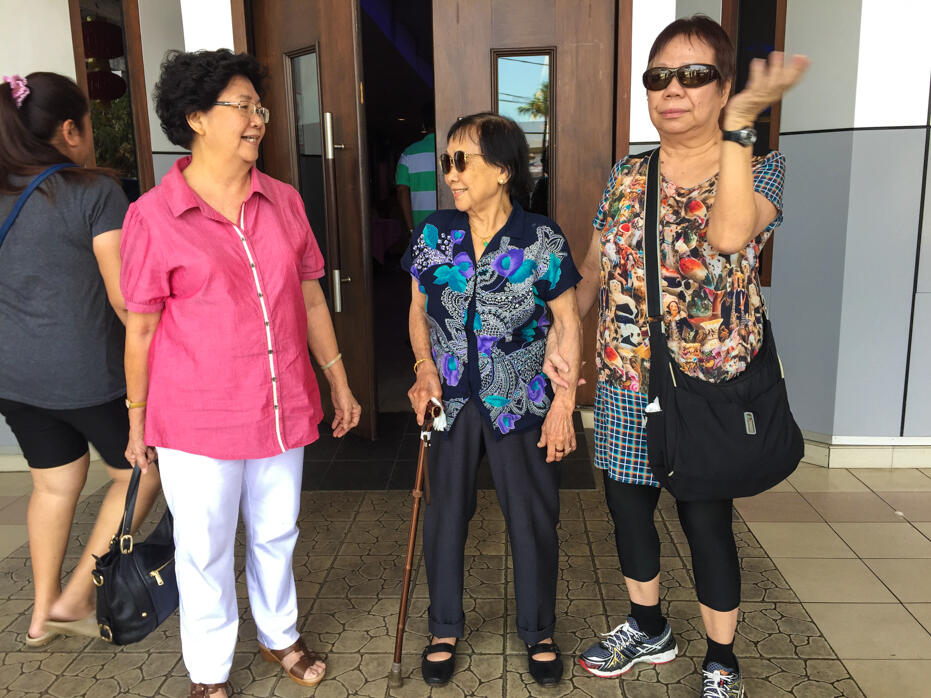 + + + + + +
9th April 2016: Cheng Beng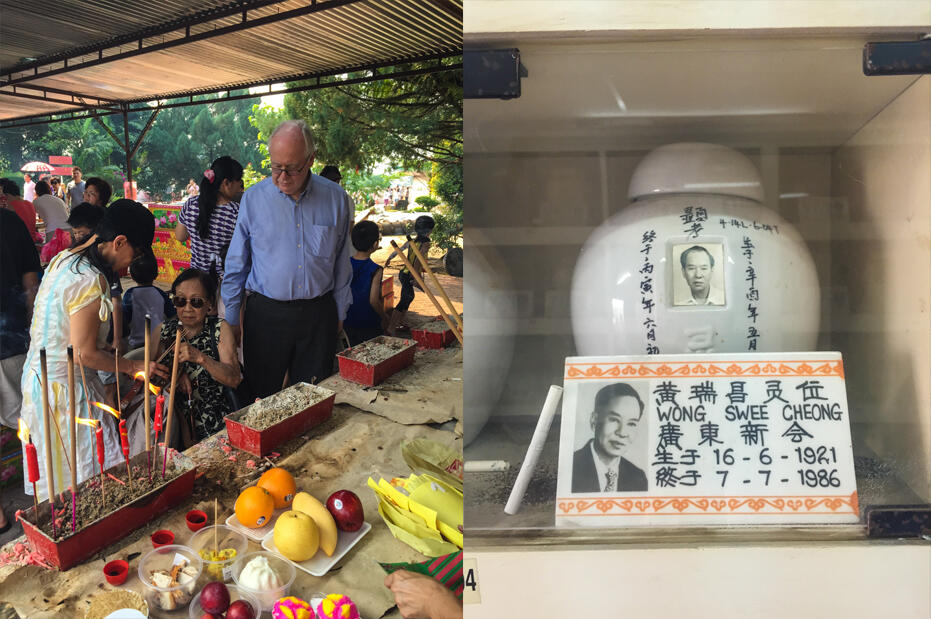 Went to visit my late Yeye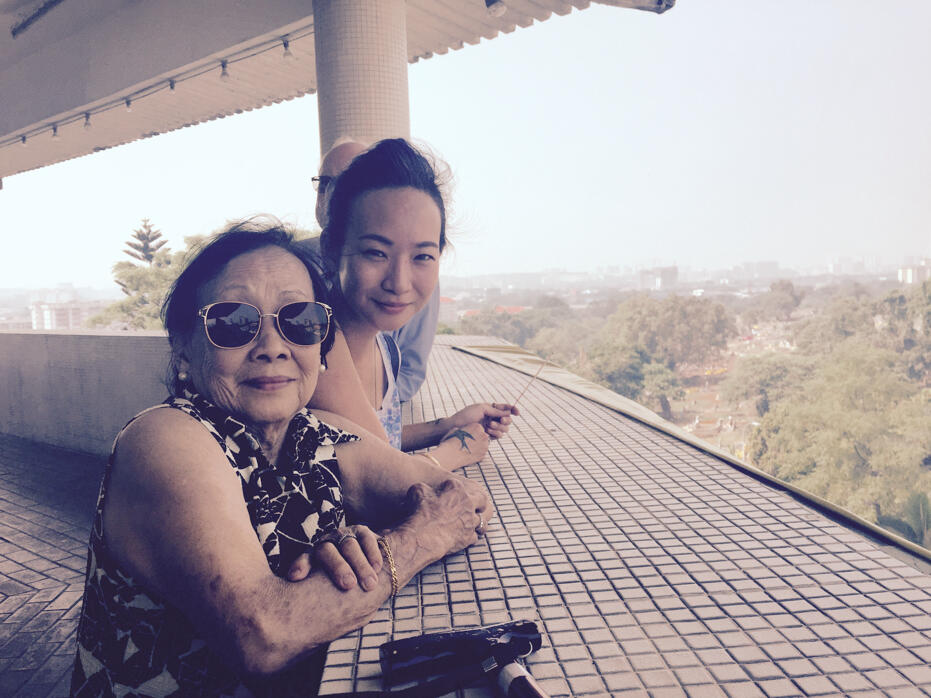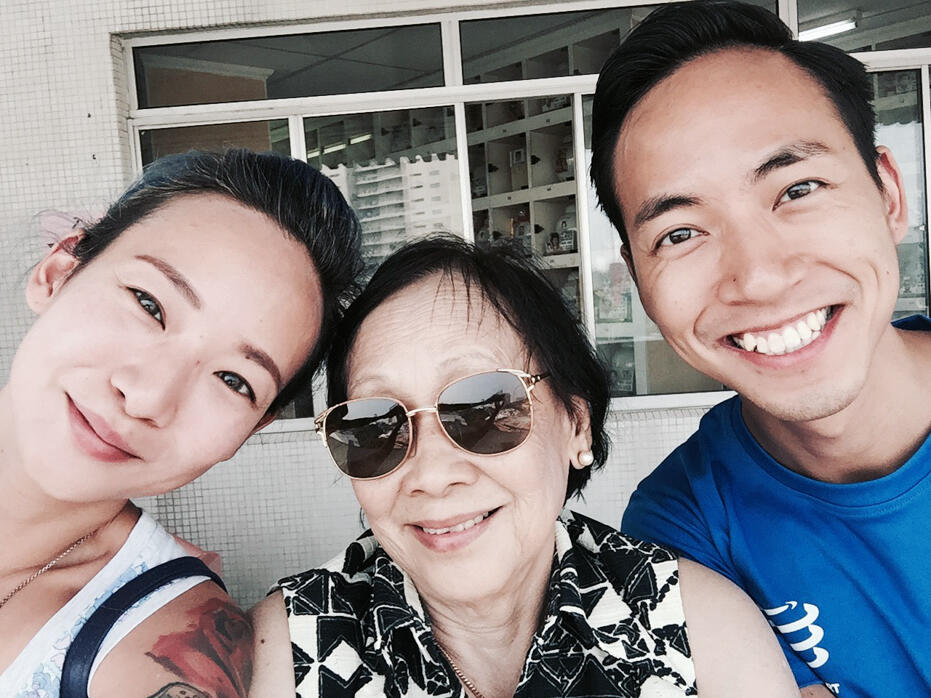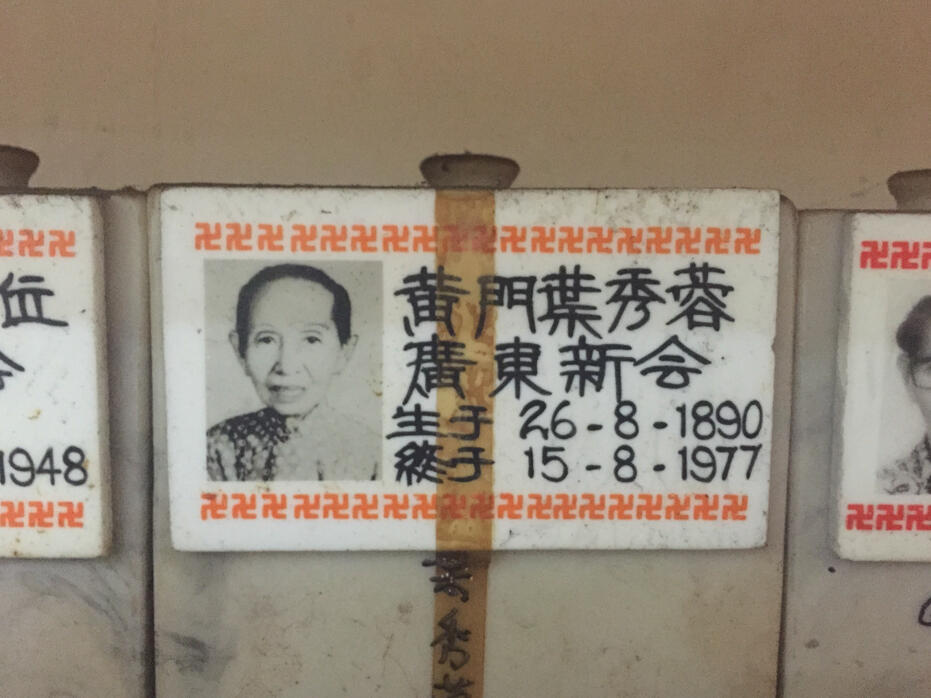 My great grandmother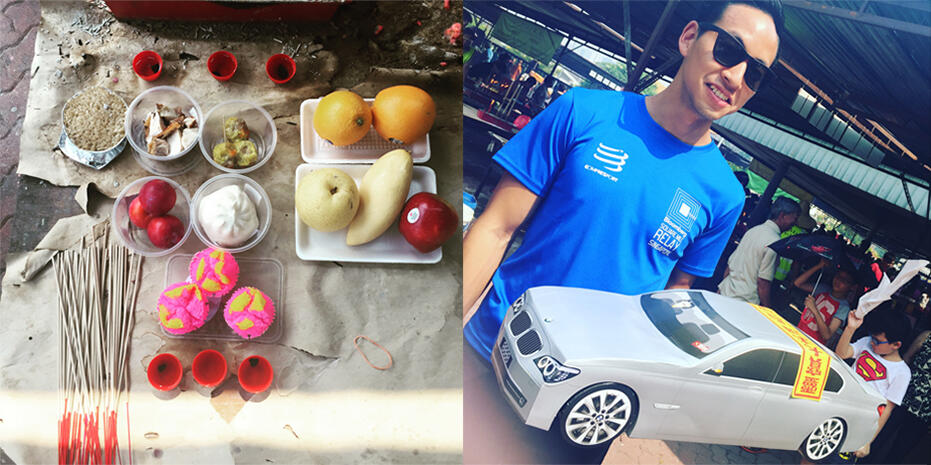 As is Chinese custom, we burnt effigies offering our ancestors materialistic comforts into the soul world. When i was a kid, we would burn houses, paper money and LDs. Now, we burn BMWs that come with drivers.
Once the effigies were thrown into the hot flames, we proceeded into a 1-storey air-con building where we took numbers to pay for our ancestors' entrance back into the underworld. I couldn't help rolling my eyes a little, i mean, we were paying money for something we couldn't see.
"Only the Chinese would think of ways to make money after someone has passed away," i exclaimed to my family.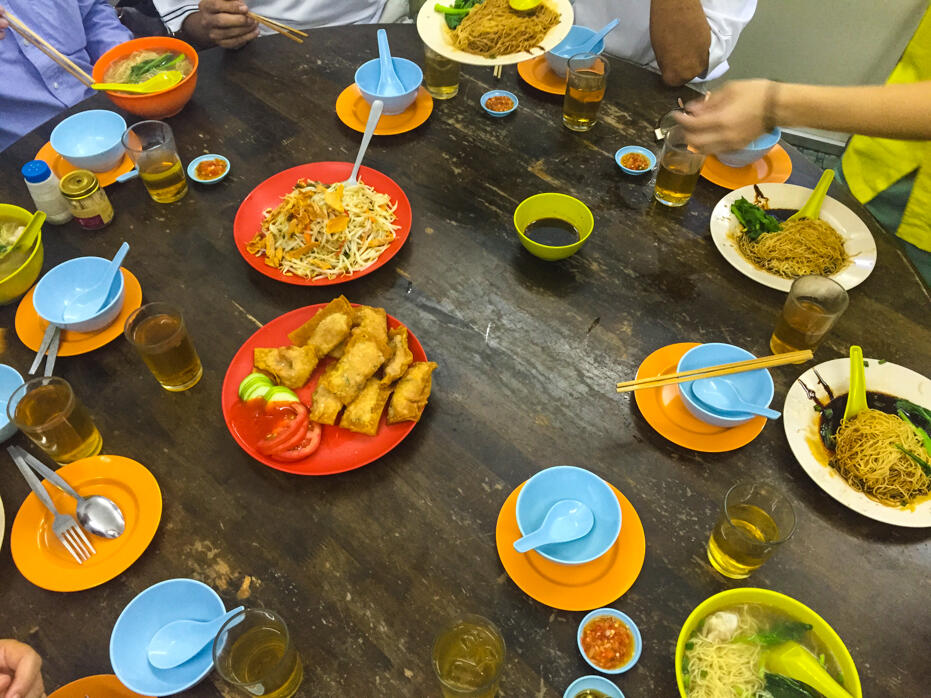 Wan tan mee lunch with everyone after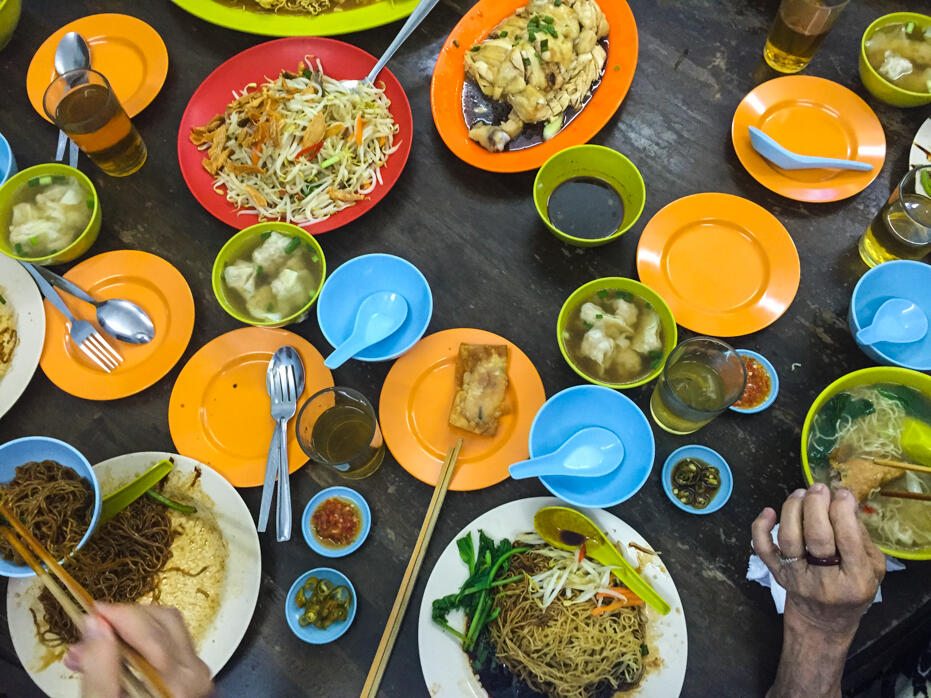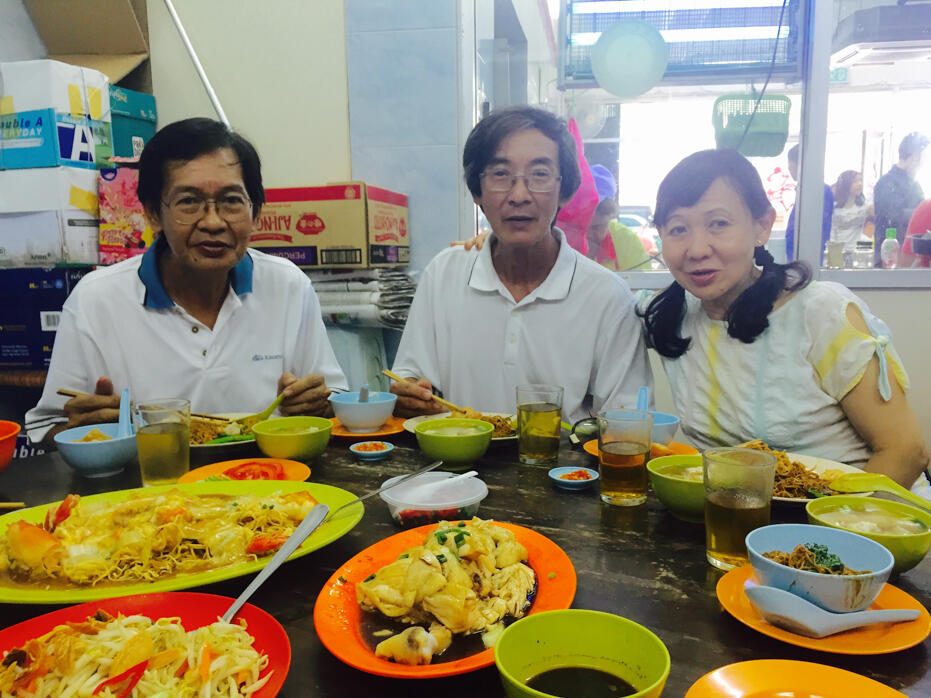 Daddy, Uncle Yeepak (second uncle) & Aunt Gerry (who's the oldest but somehow doesn't seem to age)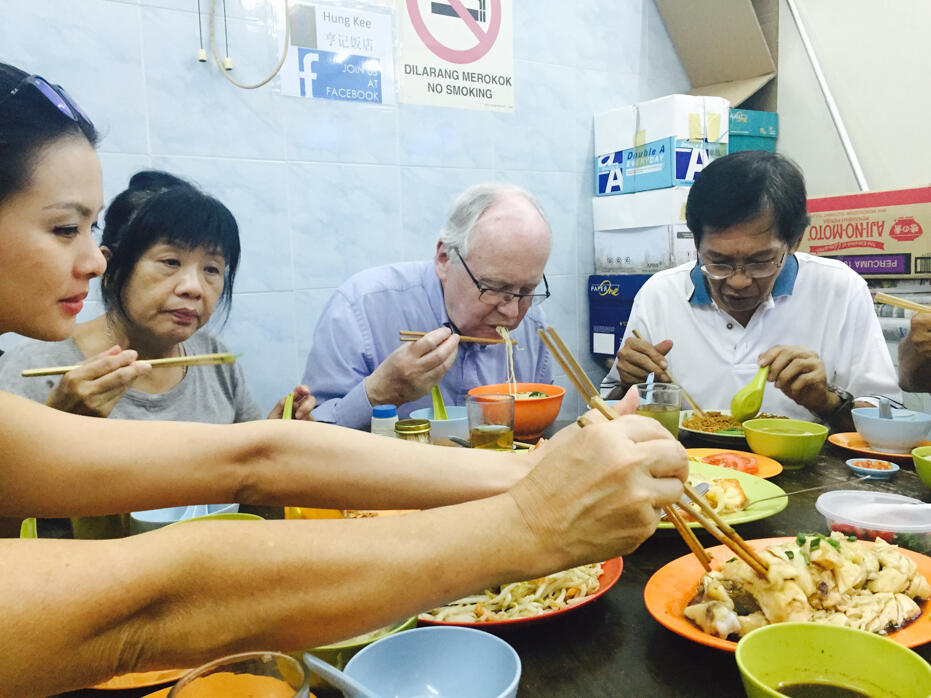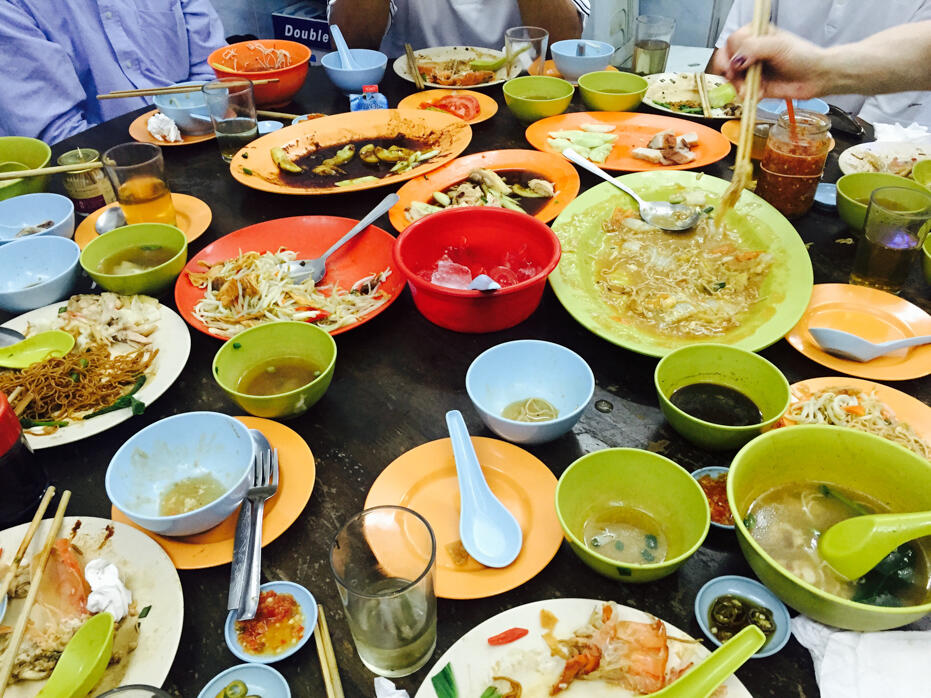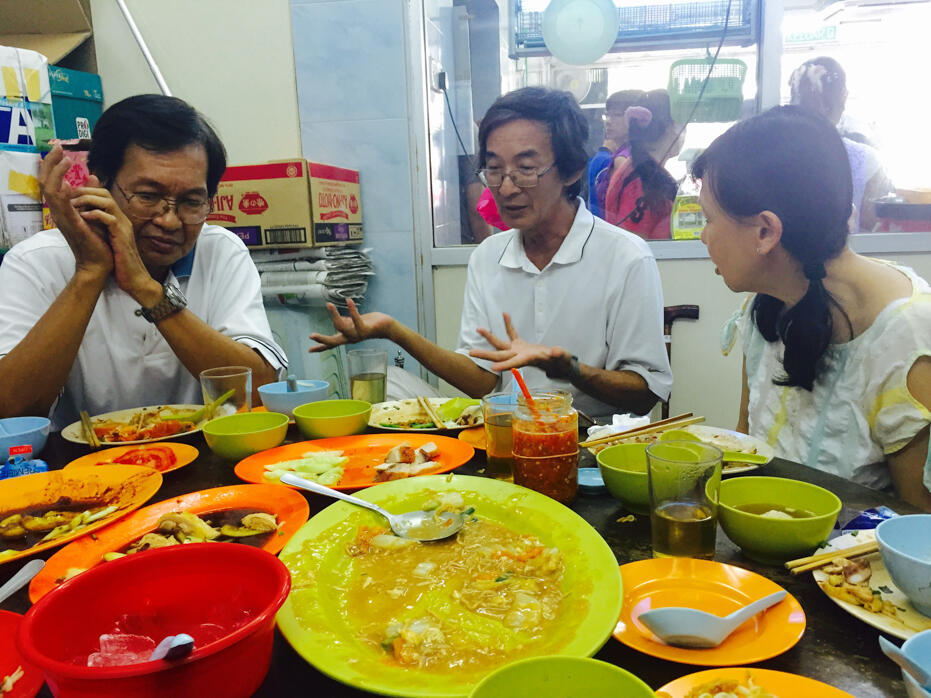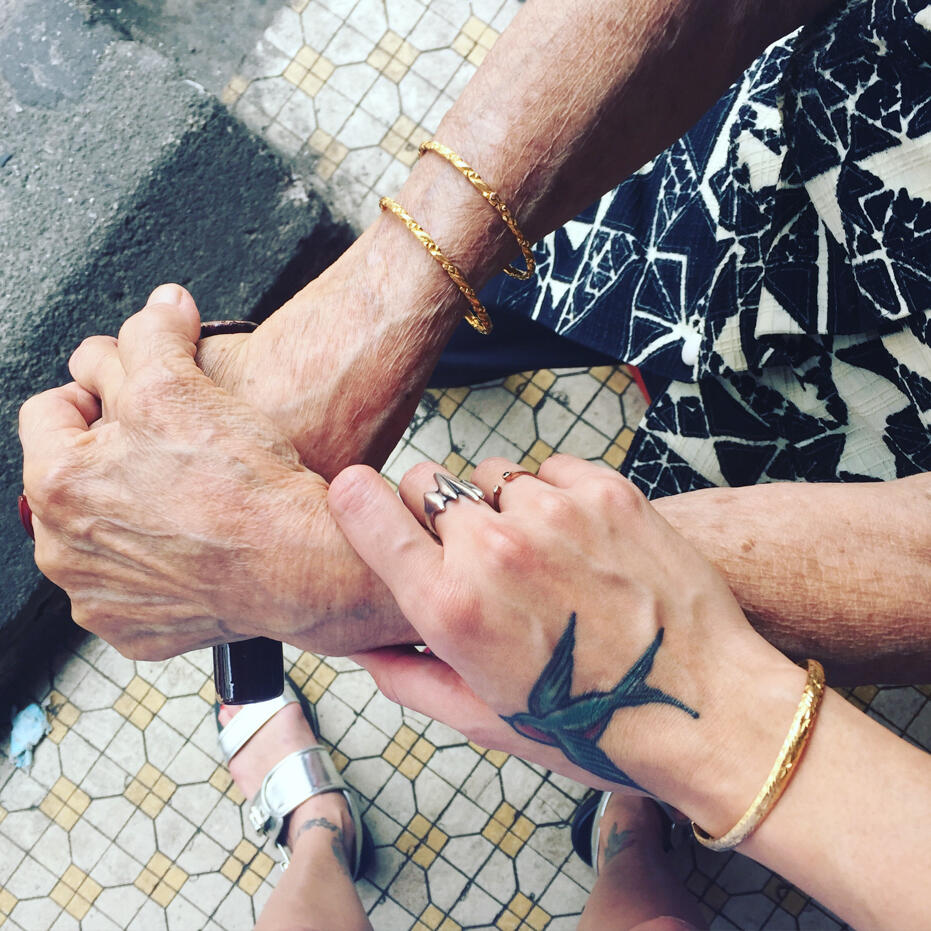 I like playing with Mama's hands. It's also an excuse for me to hold her hand and touch her.
+ + + + + + + +
That night we all went for family dinner at Mandarin Oriental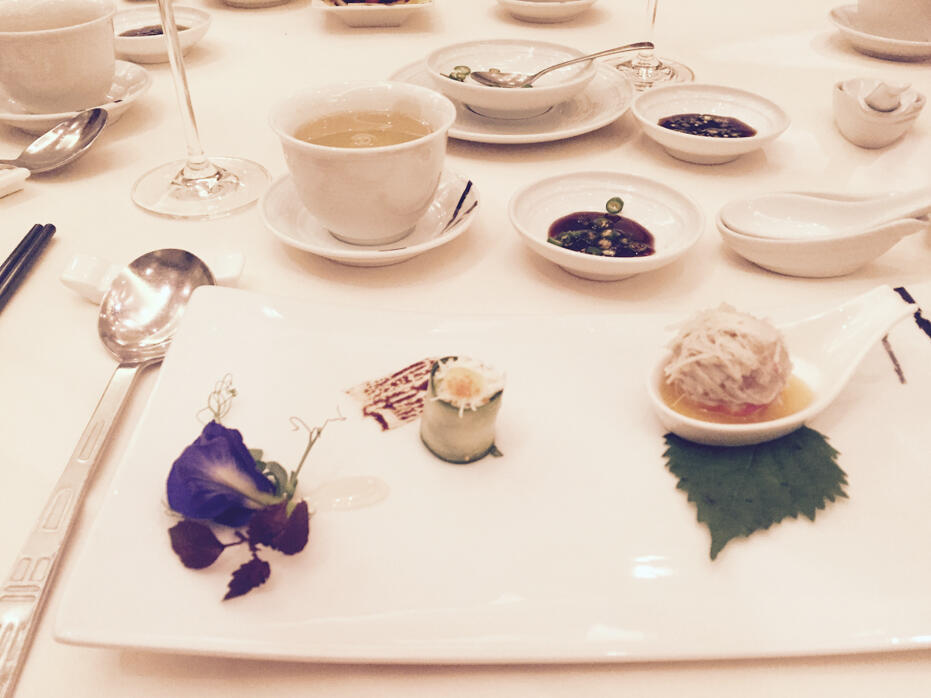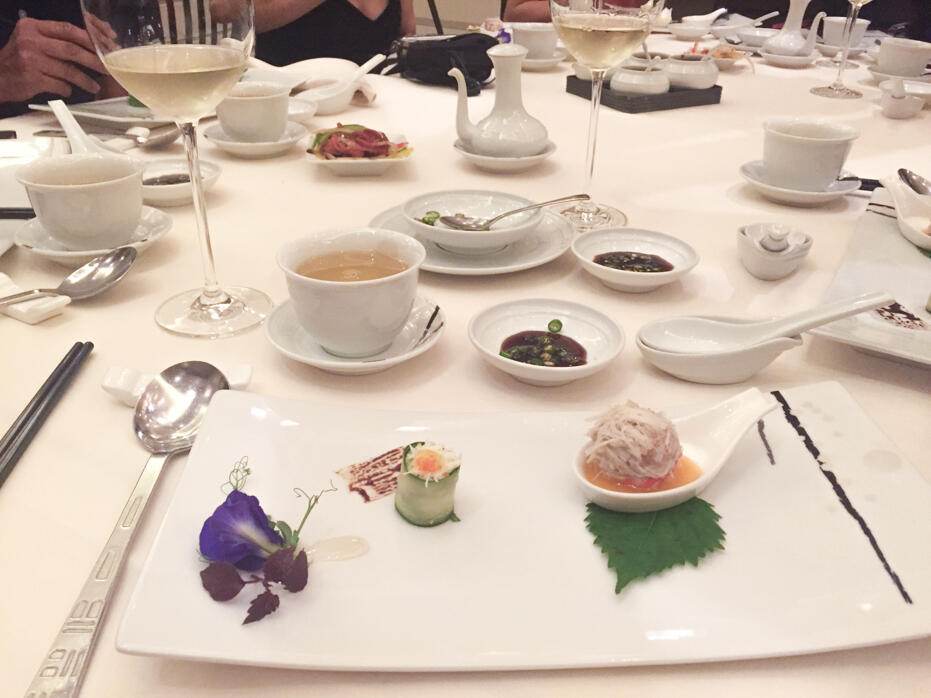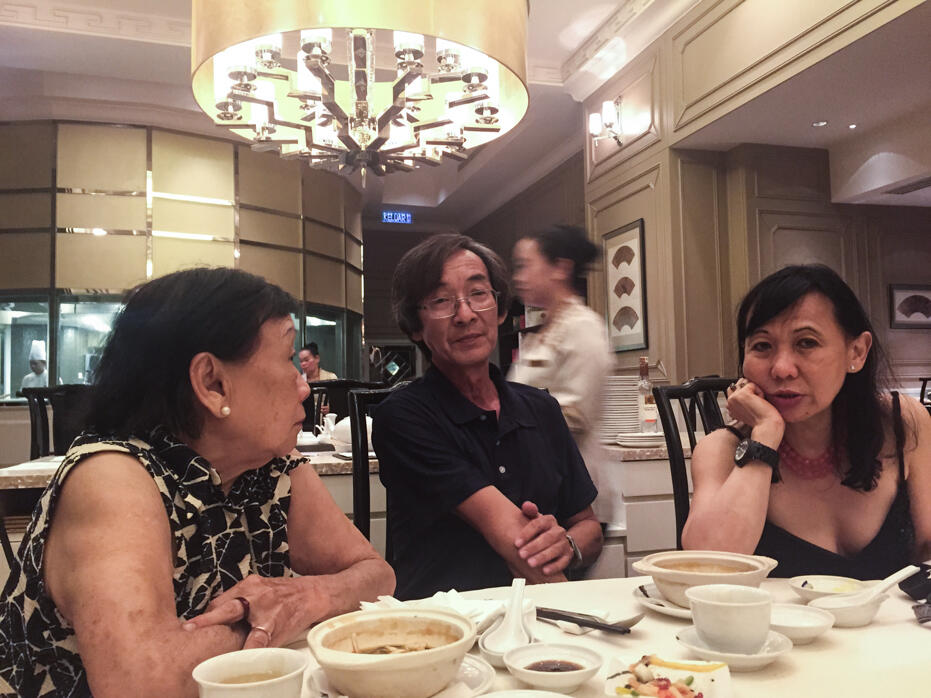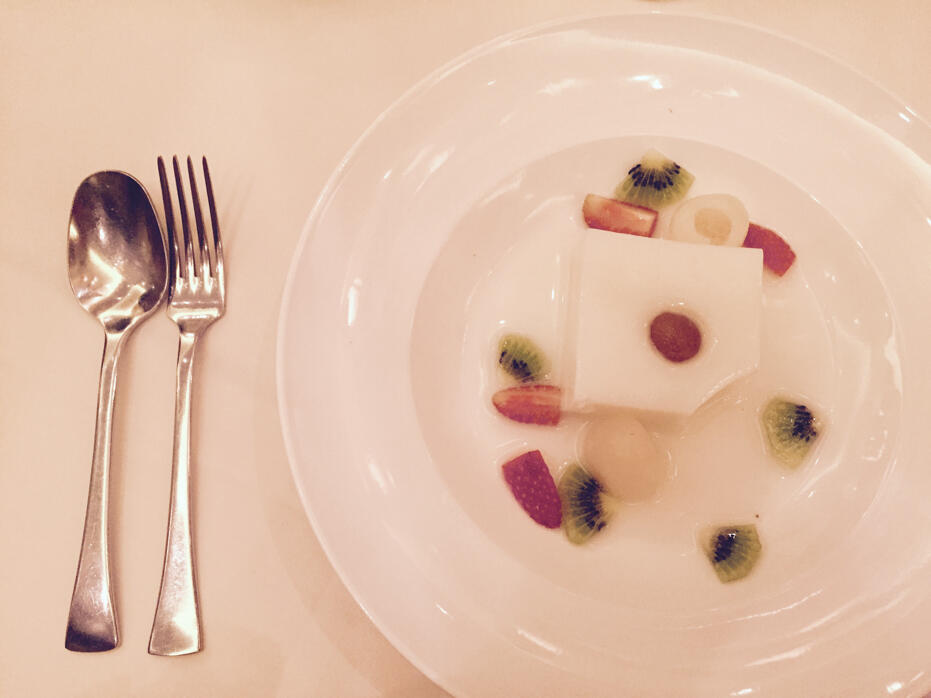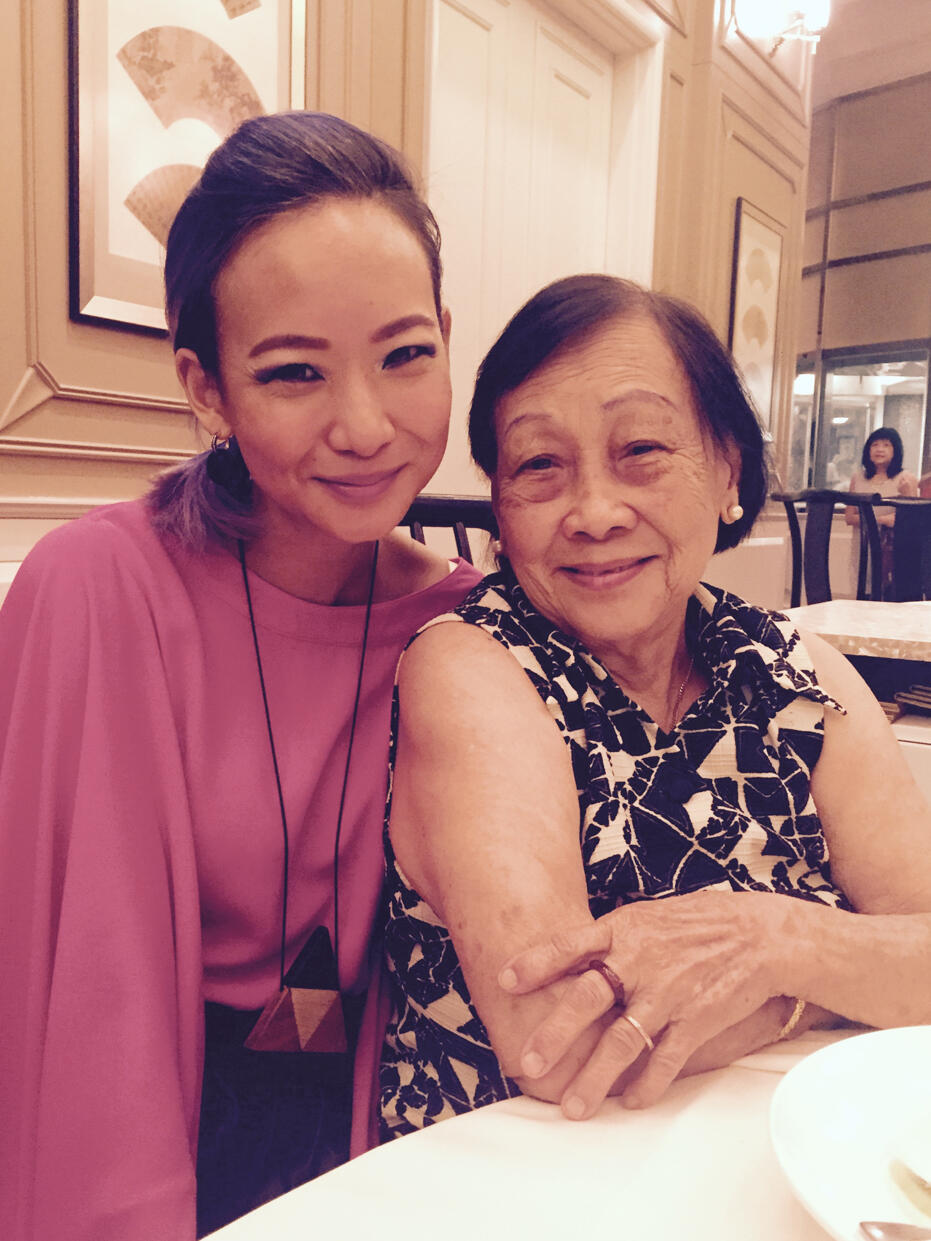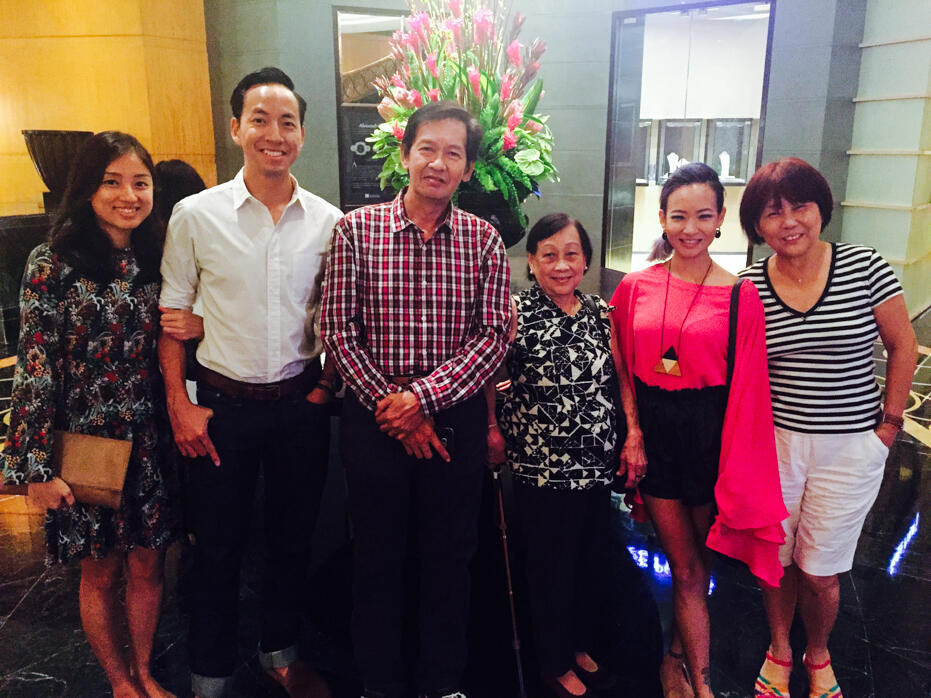 Ah crap, my bro's ex-gf is in this pic cos they were still dating then. My mum was sorely disappointed when they broke up recently. Now suddenly the responsibility of having children is on me   -_-
+ + + + + + +
2nd April 2016: Lunch at Mei by Fat Spoon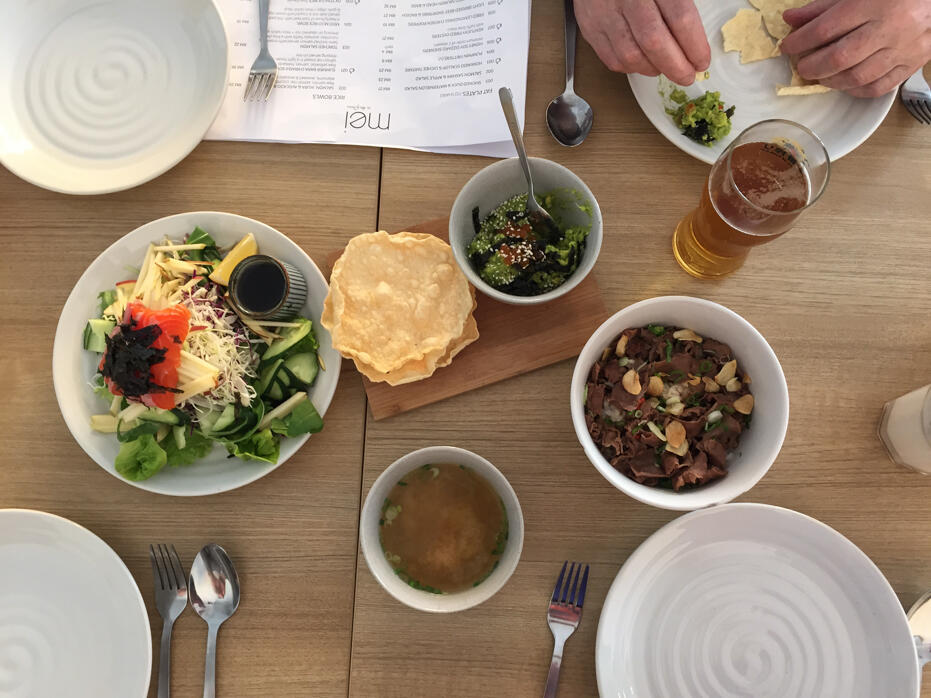 On another day (without my Mama), i had a bonding day with Aunty Gerry and Uncle Mark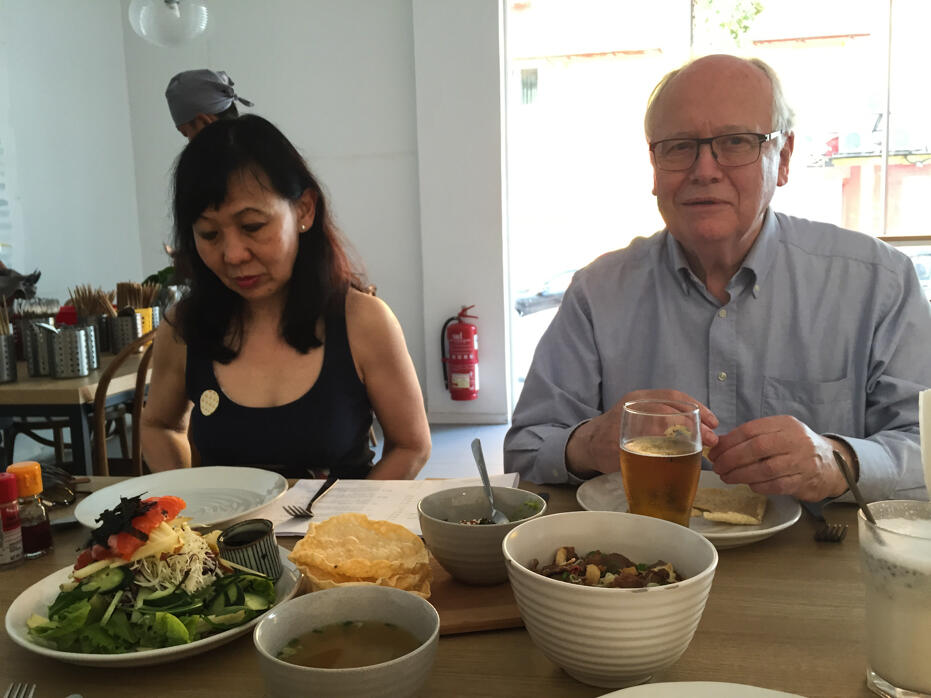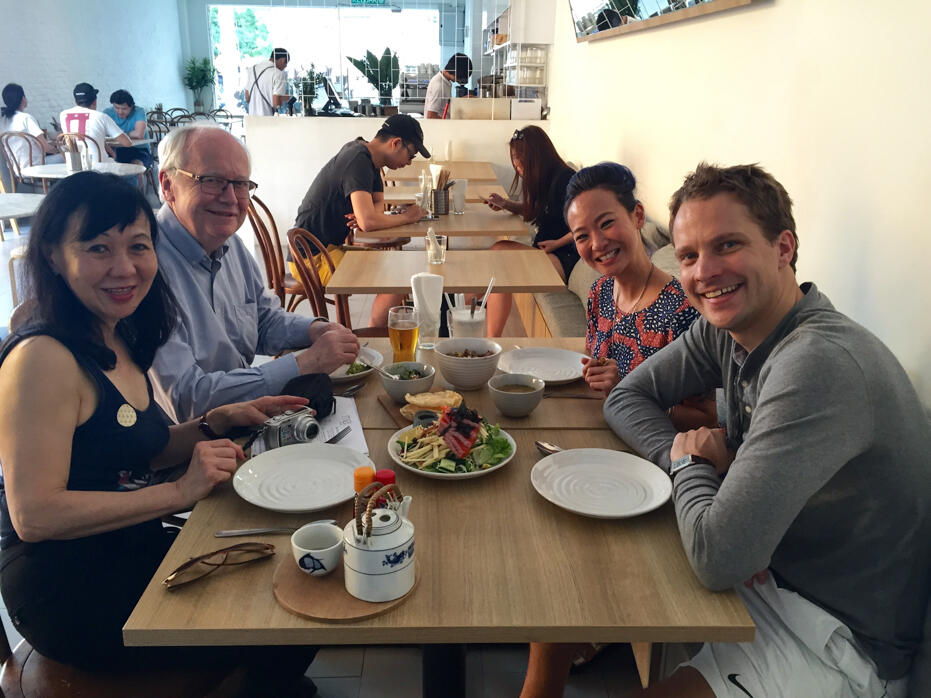 Max came along cos he happened to be in KL at the time!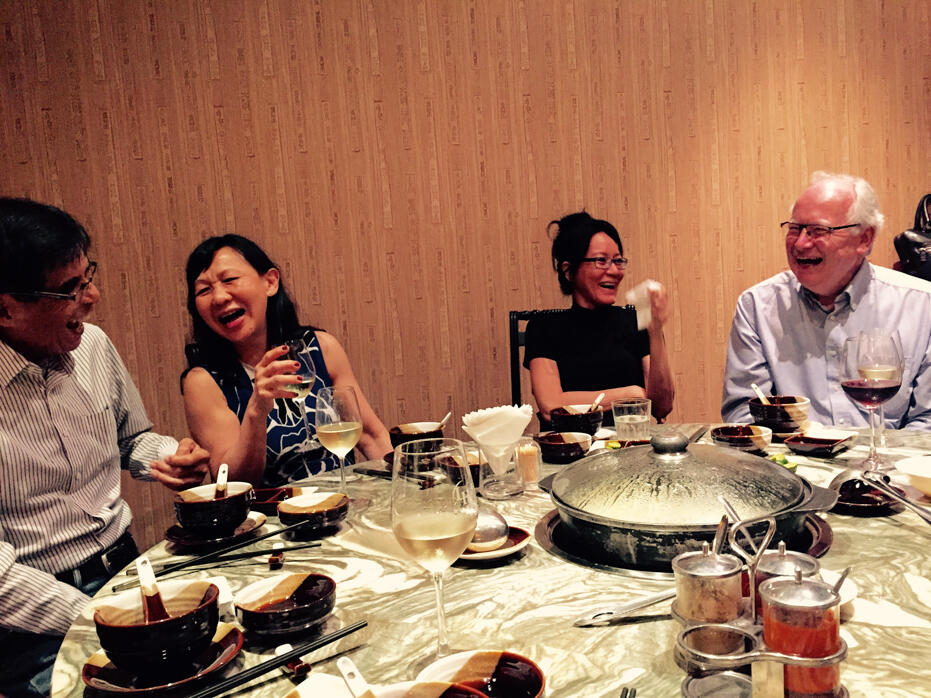 At night, we all went for dinner with Uncle Laitong and Aunty Marina at Dik's restaurant called Yezi, a chinese steamboat place at The Roof.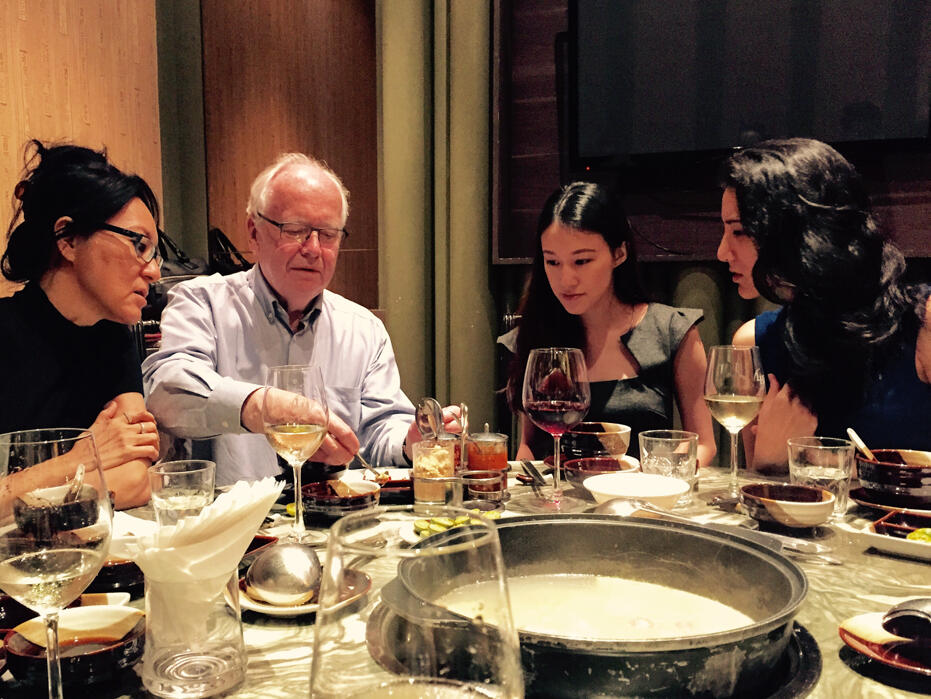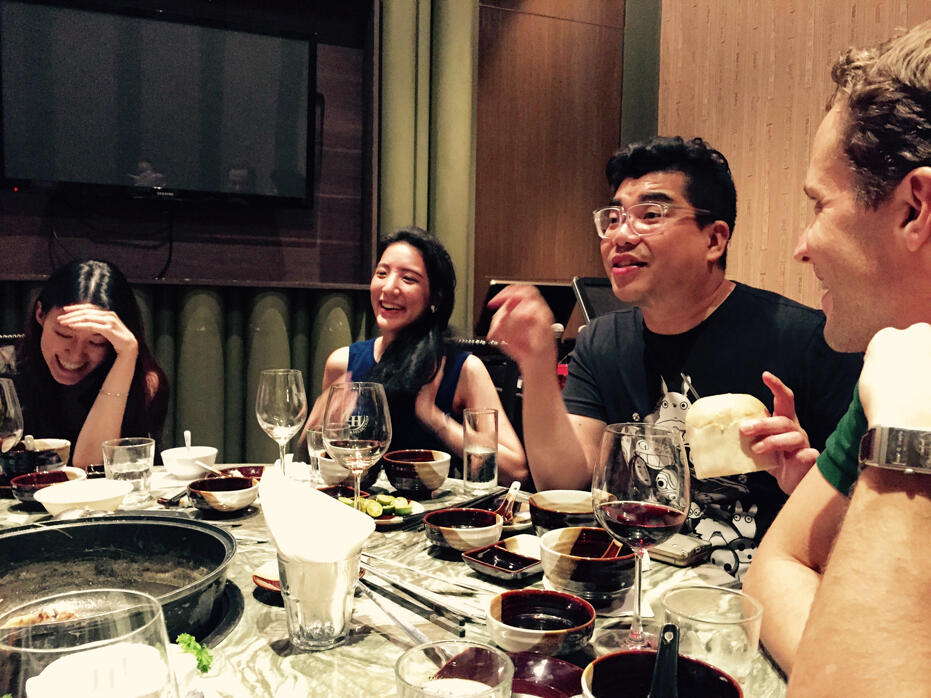 Ruyee and Yisan. Dik is am embarrassing brother.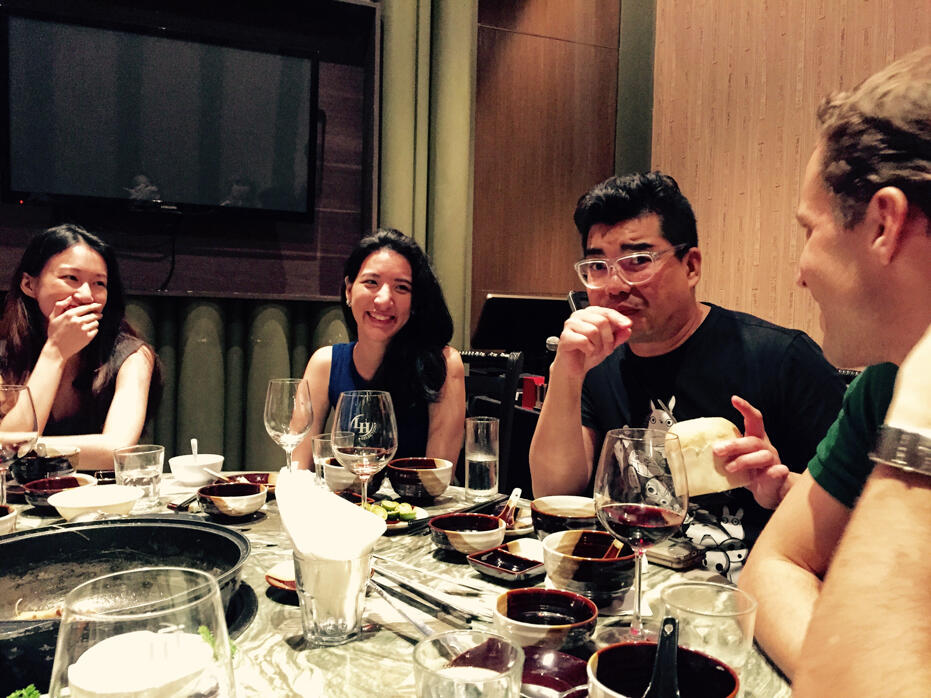 + + + + + + + +
30th April: Dinner with Aunty Gerry and Uncle Mark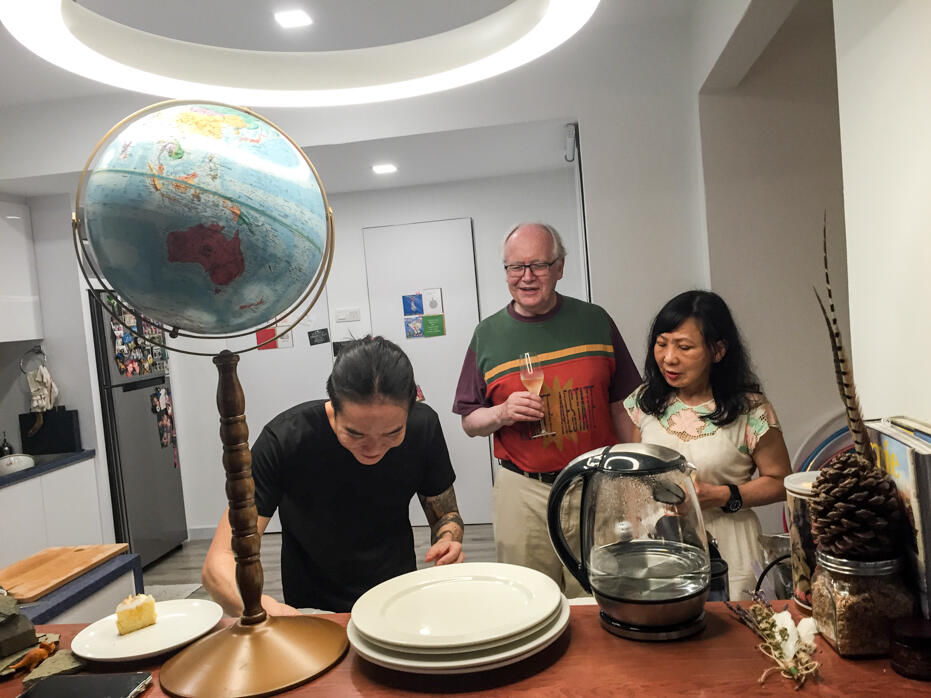 Jun tried to get into Aunty Gerry and Uncle Mark's good books by cooking them a splendid meal.
I poured the drinks and took photos.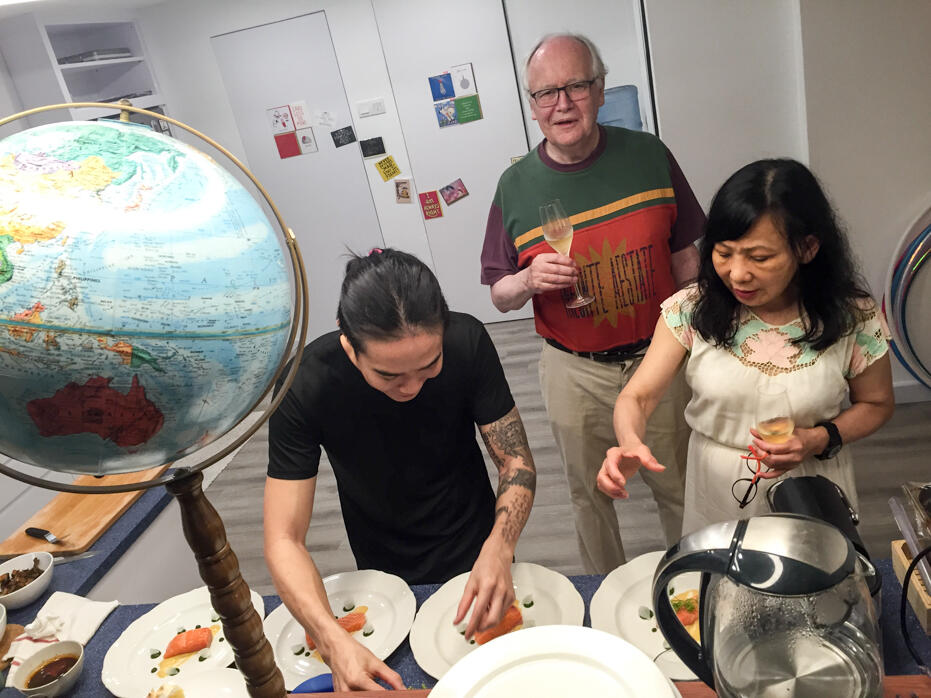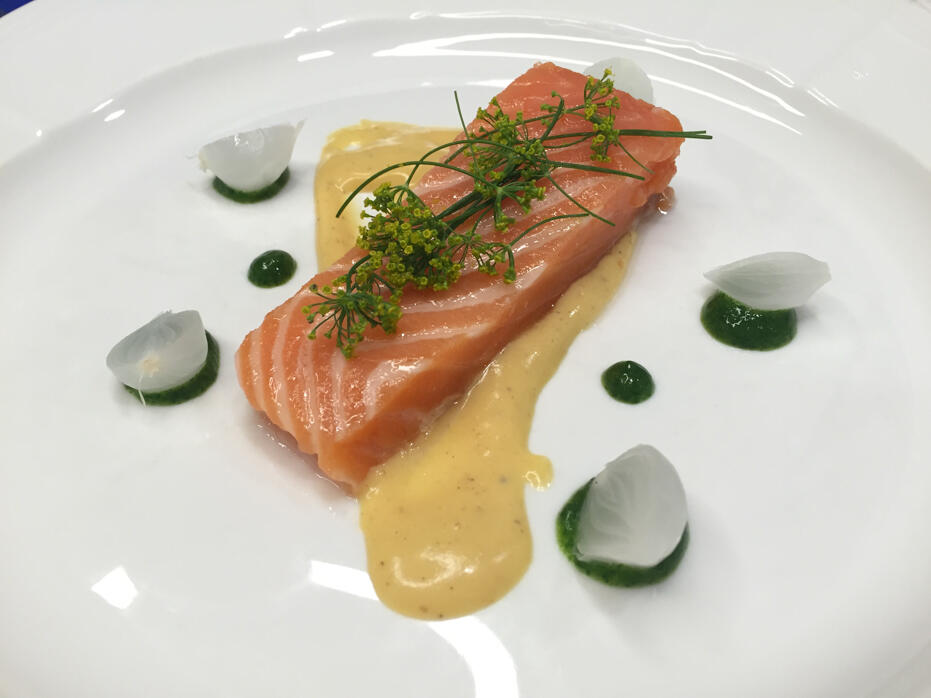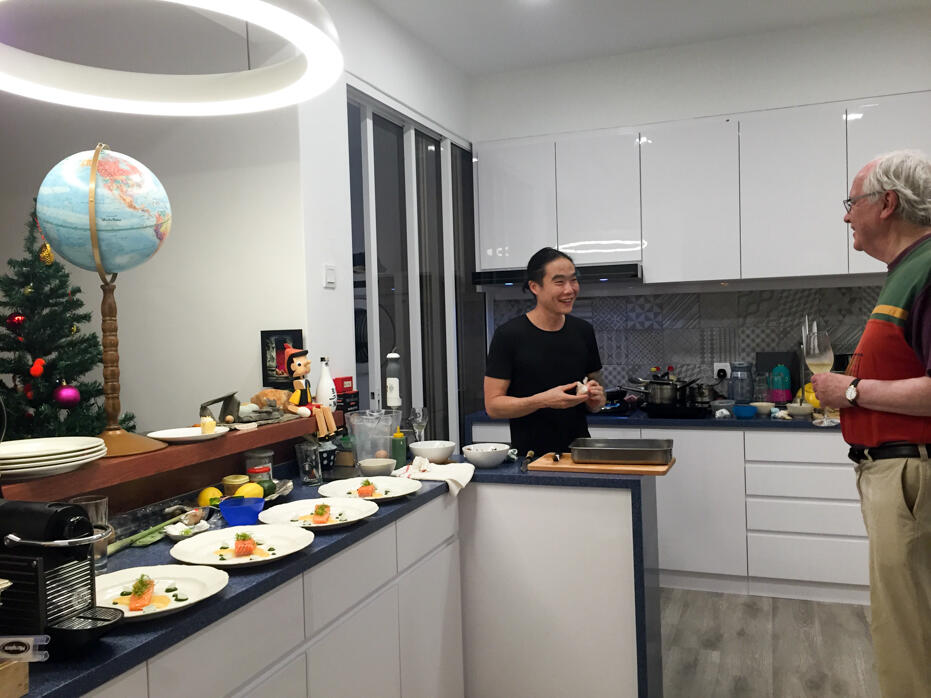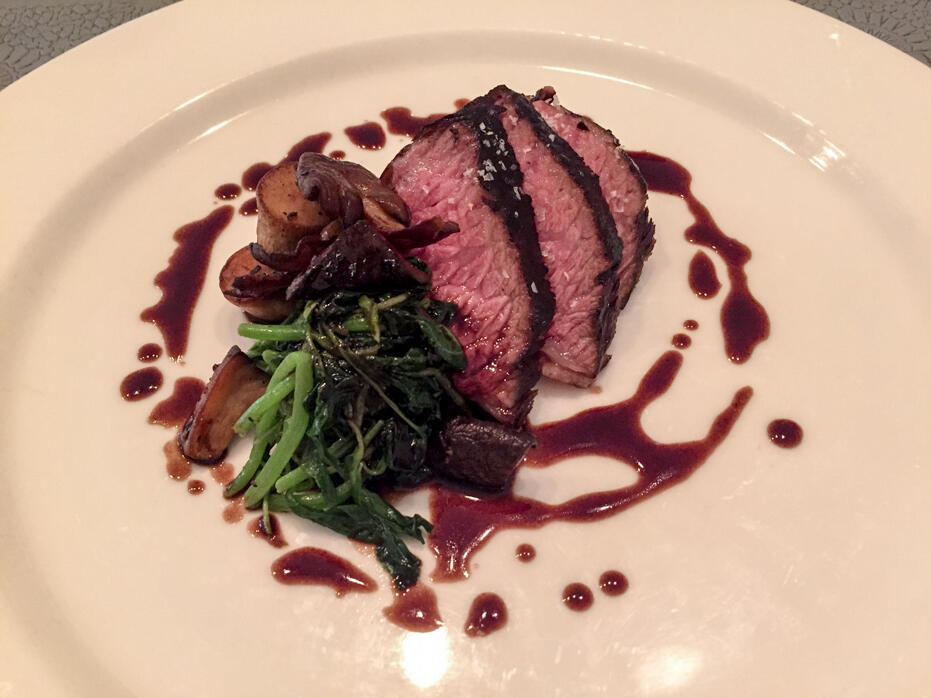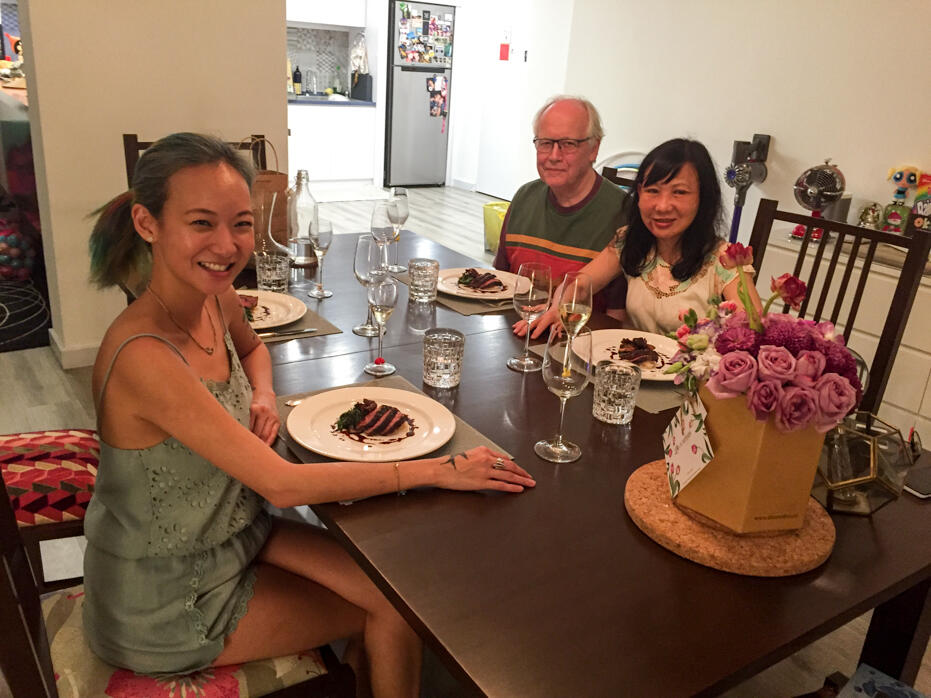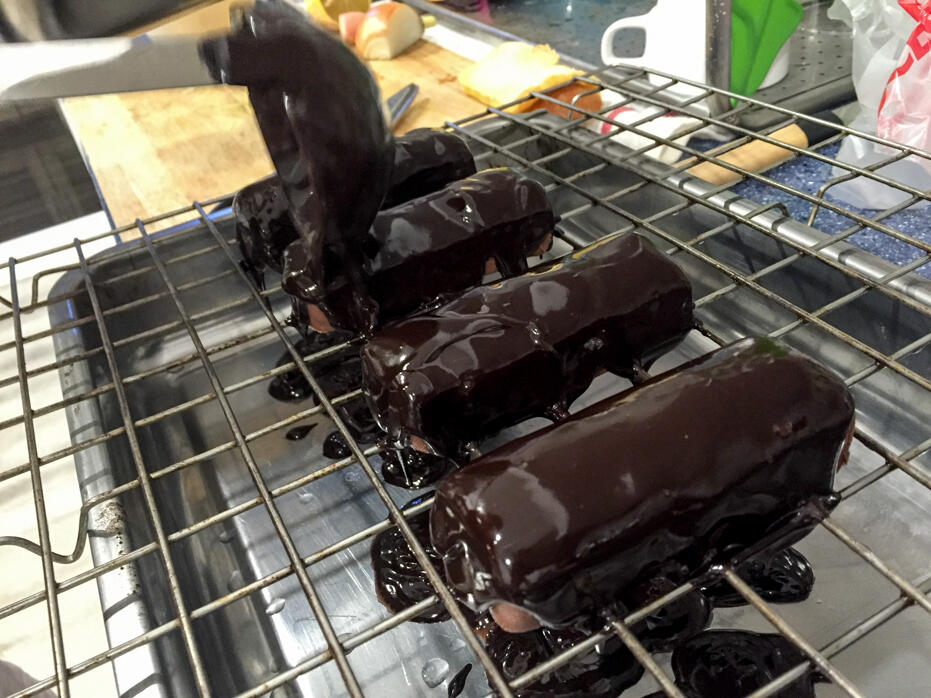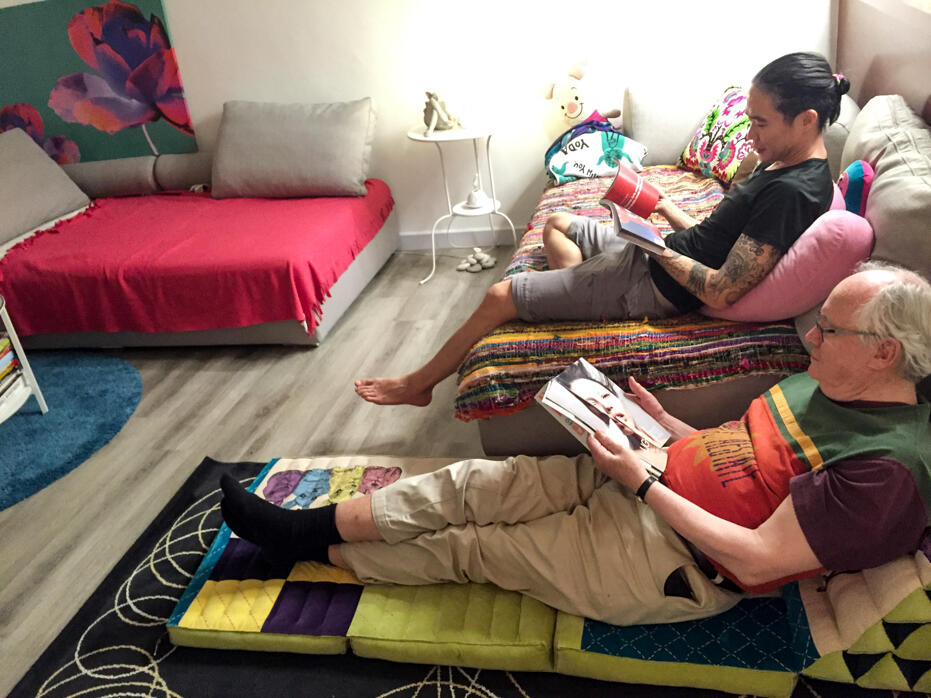 They ate and drank so much we insisted they stayed over in the guest room, and Jun cooked them breakfast the next day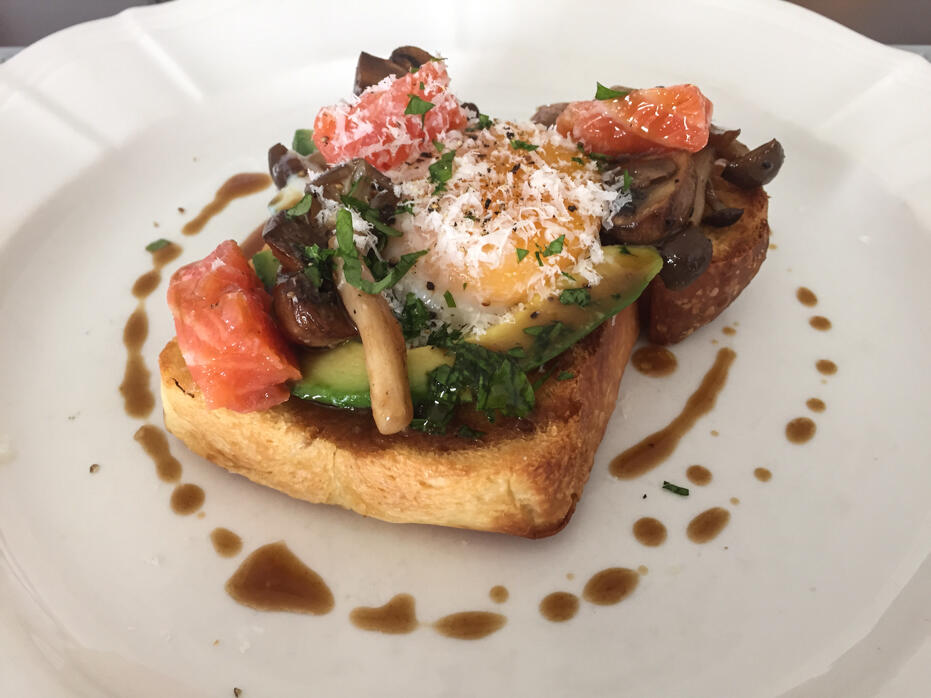 Oh wow i miss this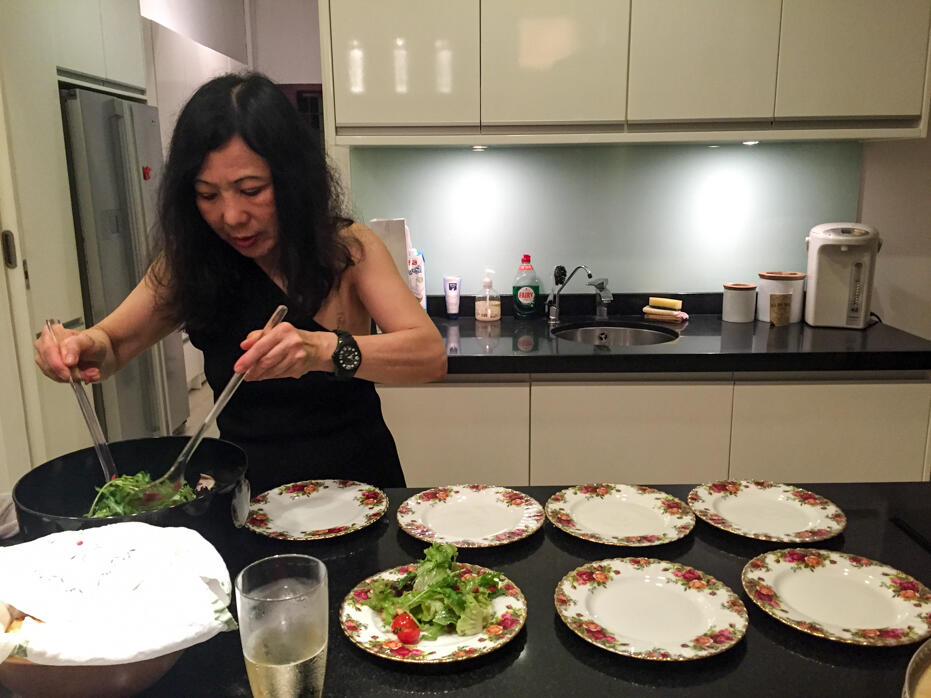 Aunty Gerry had us over at her house to have dinner one night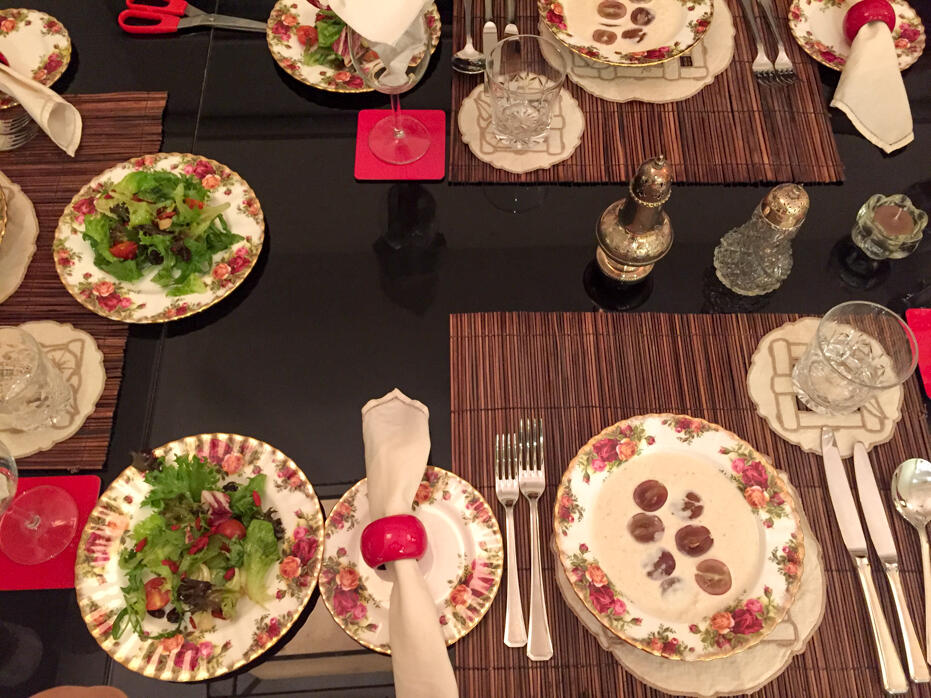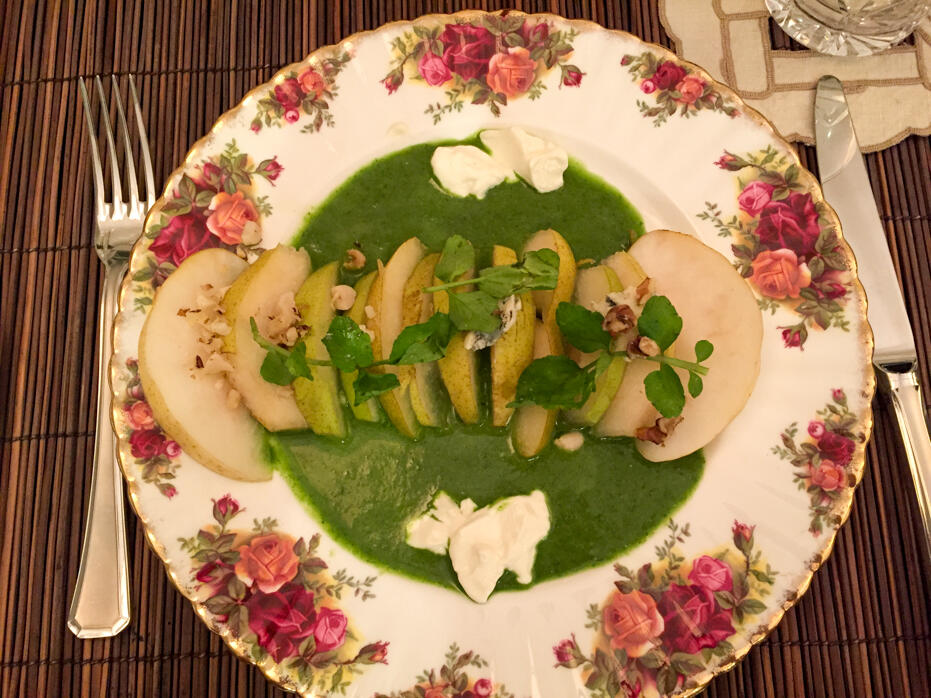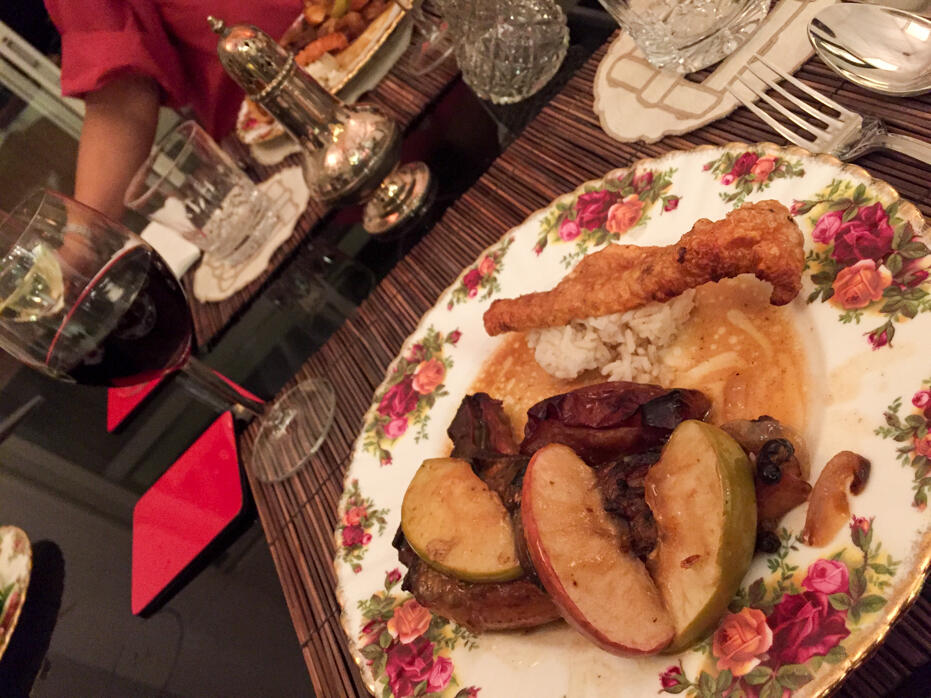 + + + + + + + +
Before Mama left, we had lunch with Daddy and Mummy at Atria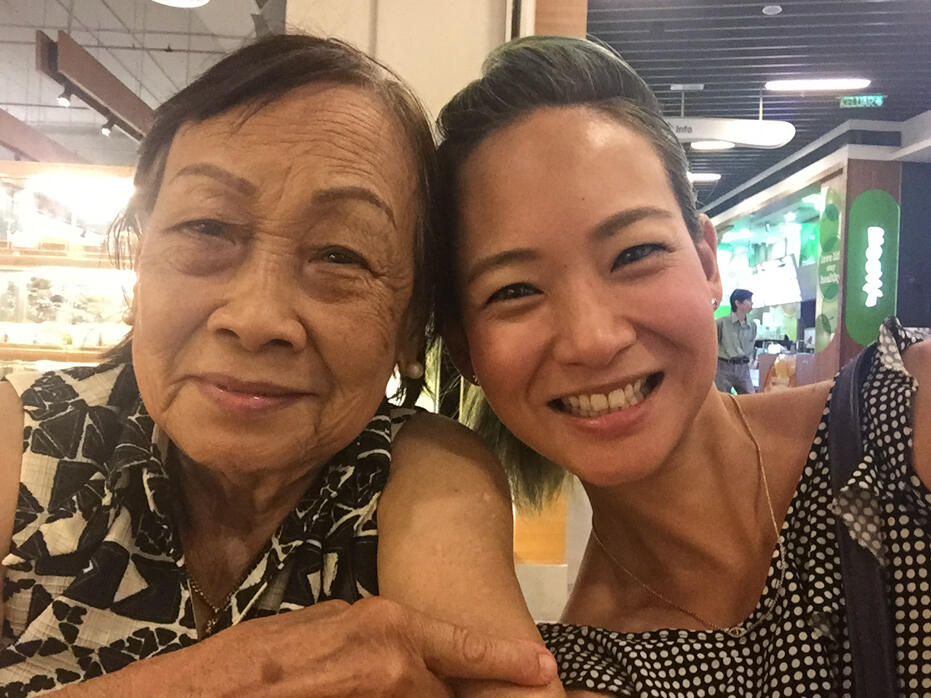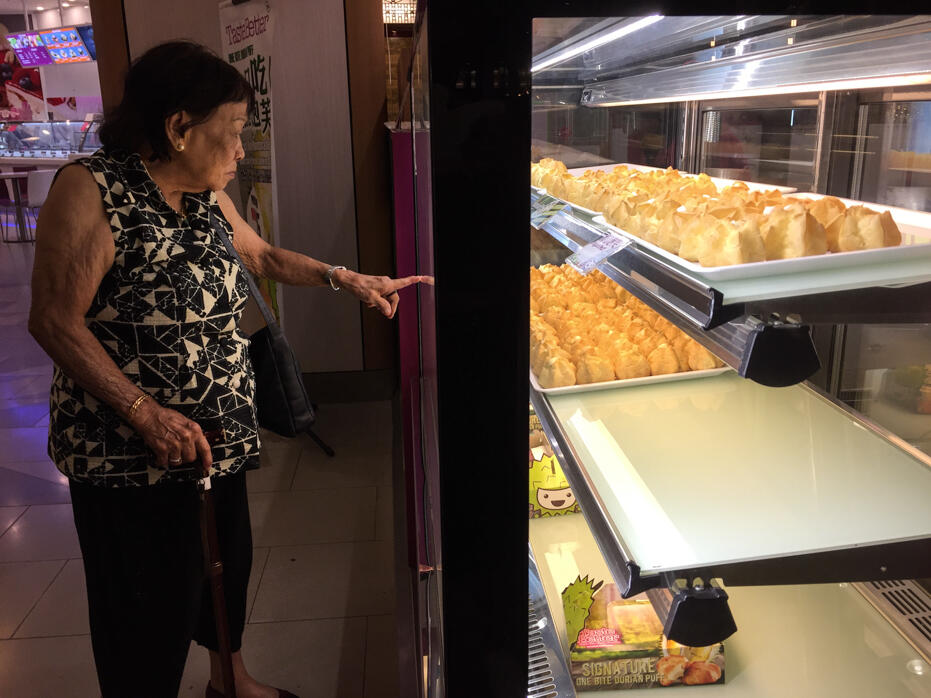 Gravitating towards sweets… as always XD
xxx
Happy Birthday Mama, i'm thinking of you.