After wearing an ensemble for Eclipse's show in the afternoon, i did an outfit change in the car (super glamourous i know) to wear a piece from Jimmy Lim who was showing his #wildflowersuperstarSS17 collection in the following slot.
But first, FOOD! And beer.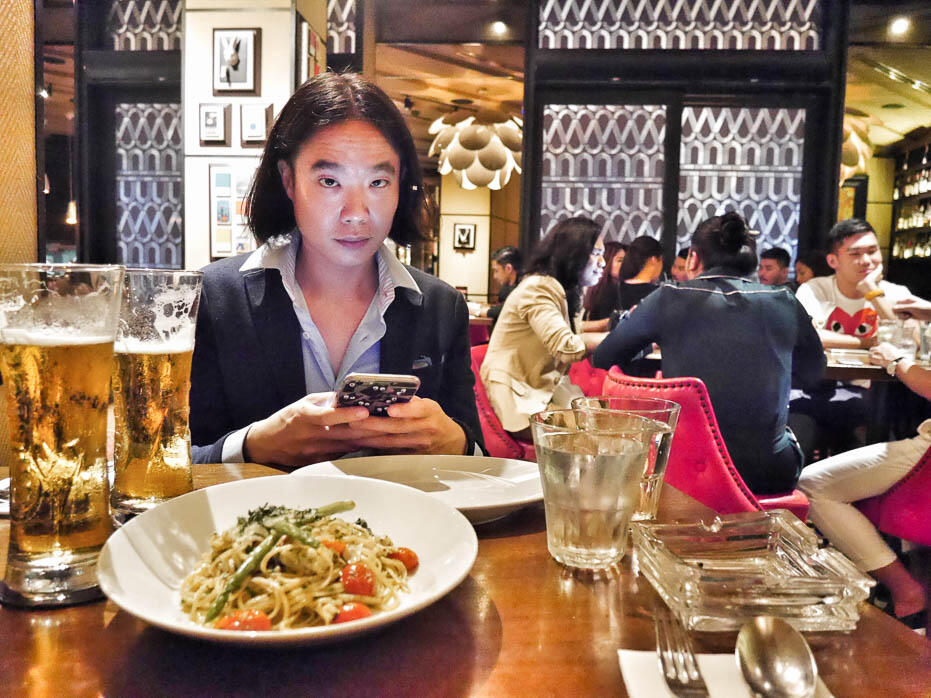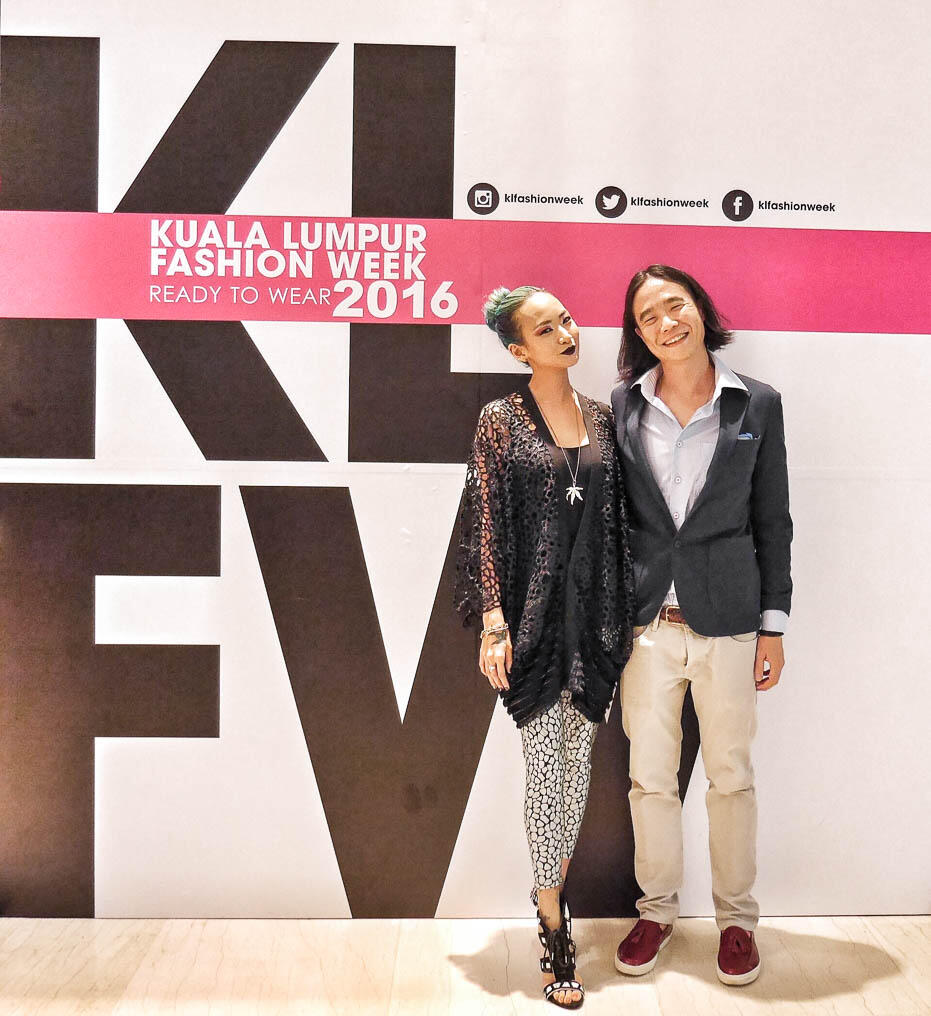 Oversized cardi with giant holes and soft layers of fringe at bottom, from Jimmy Lim.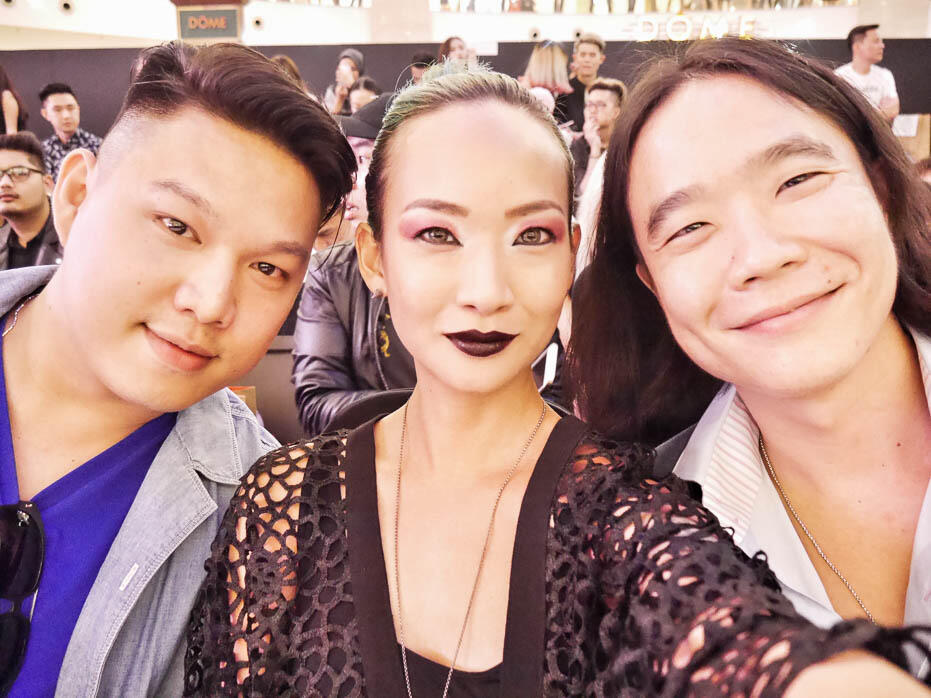 Justin, me and Jun. Sorry i couldn't make it to your show the next day Justin!!!  😳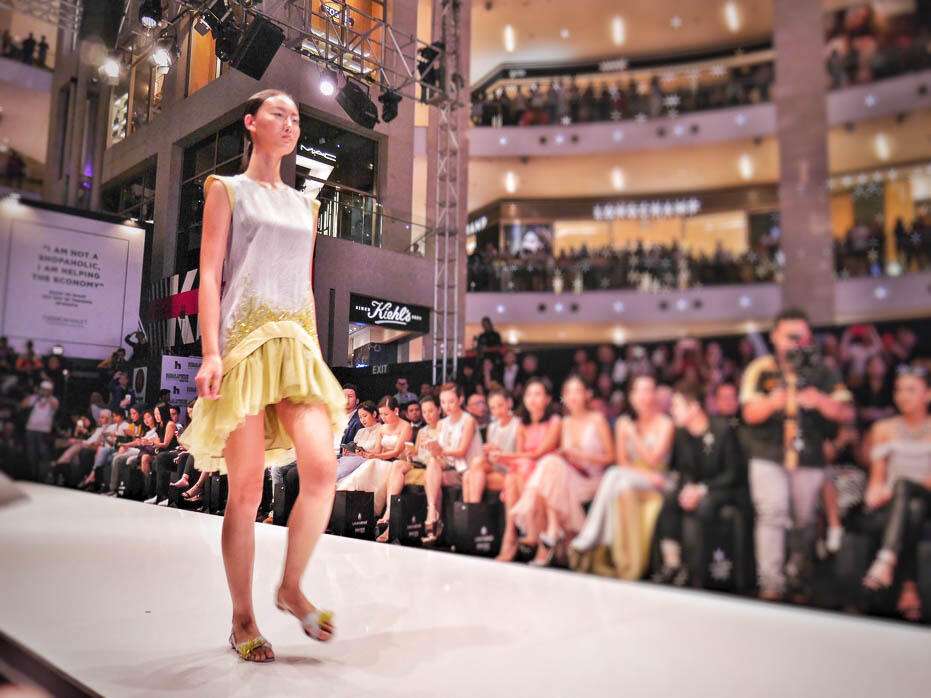 Celeste Thoi, known for her breathtaking bridal wear, collaborated with Japanese brand SARAKICHI producing a whimsical elegant collection.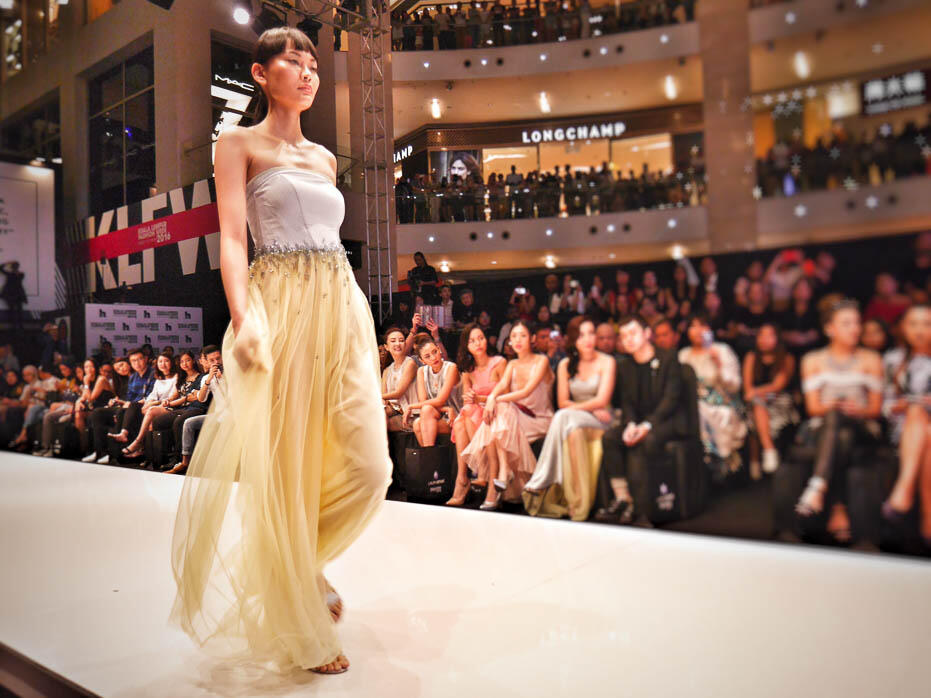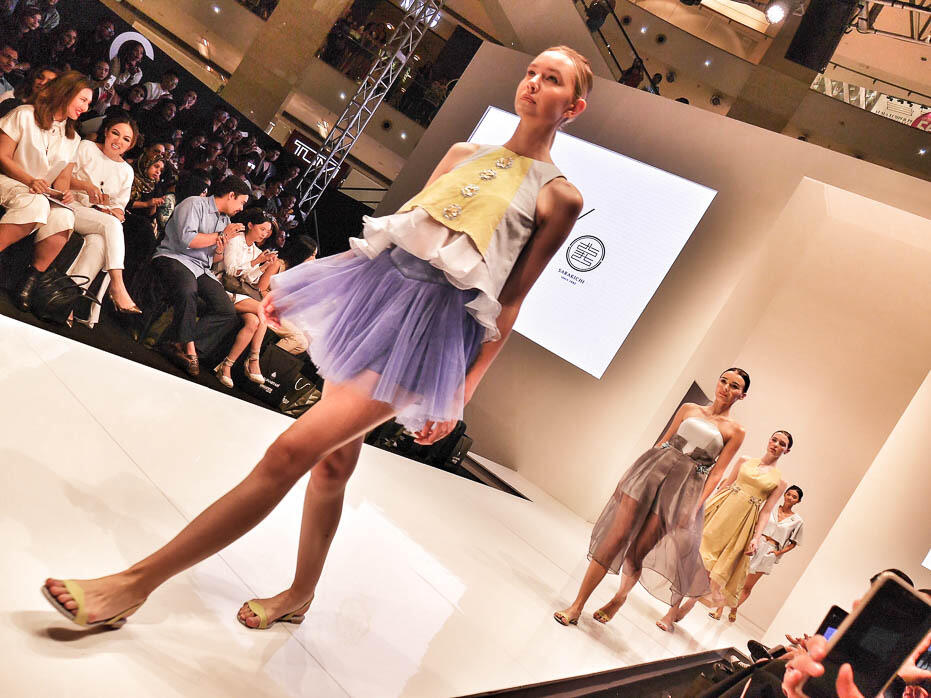 Cute, cute, CUTE. Could see myself wearing so many pieces!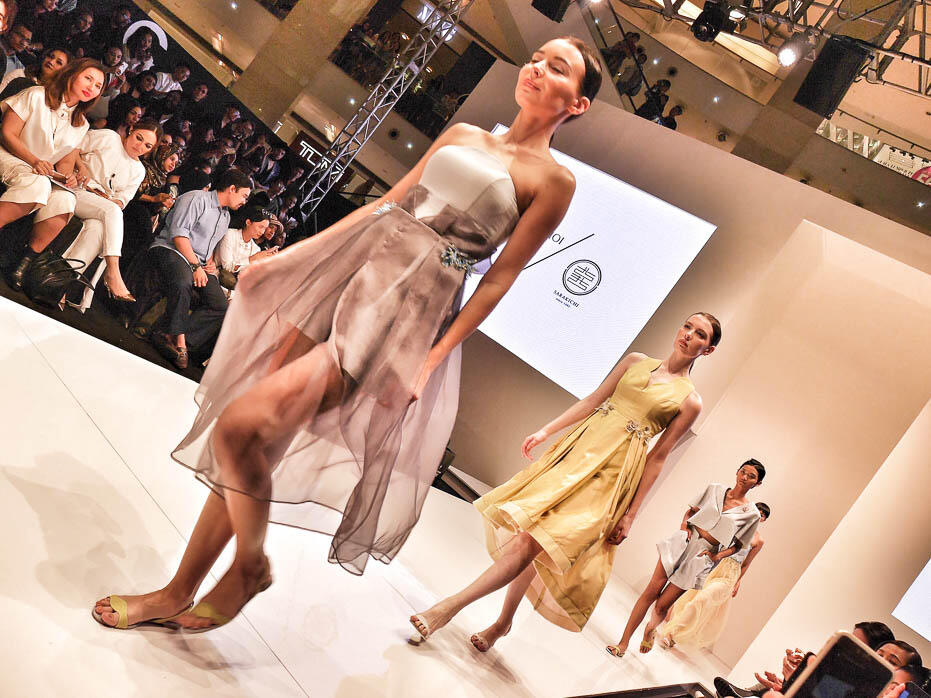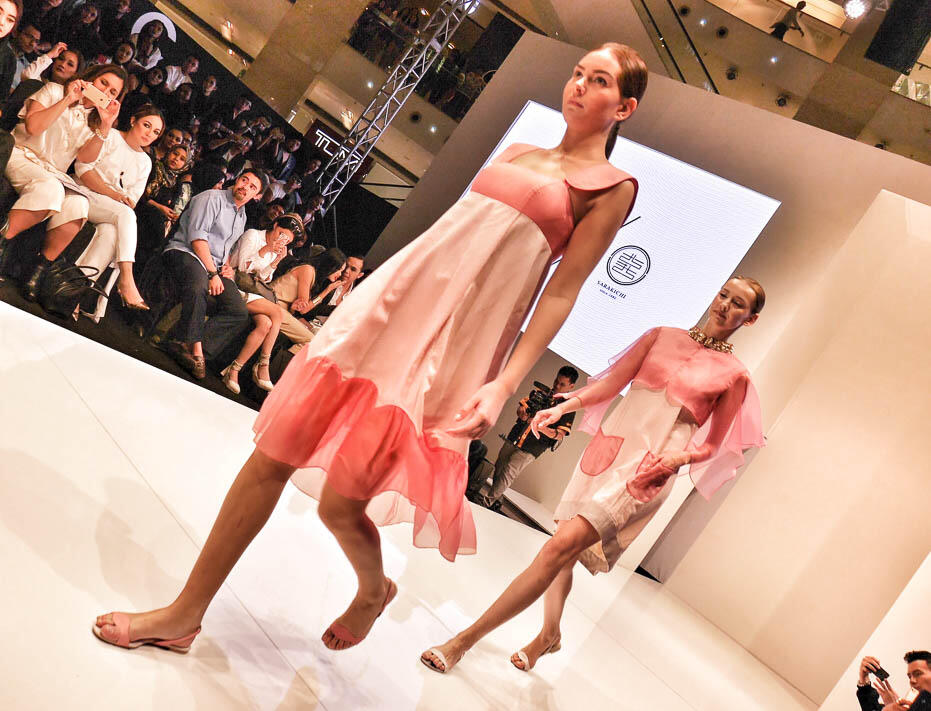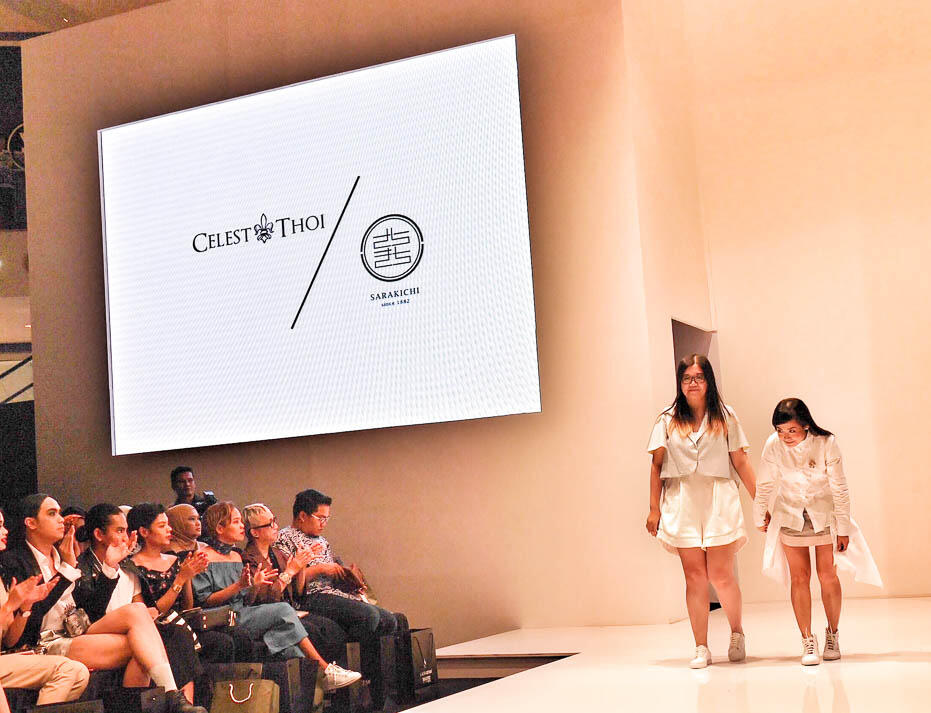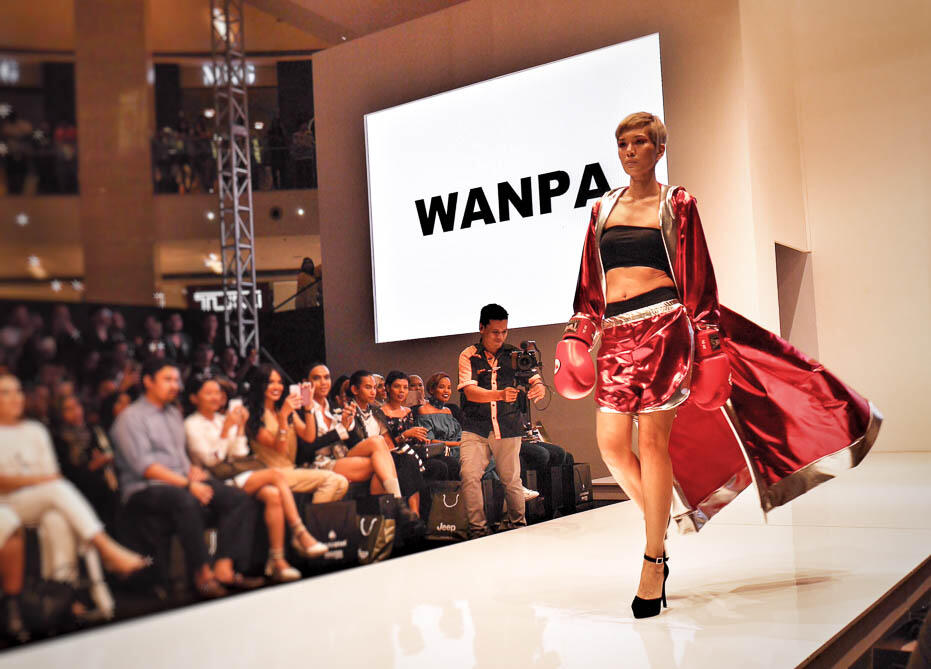 Next designer to show was WANPA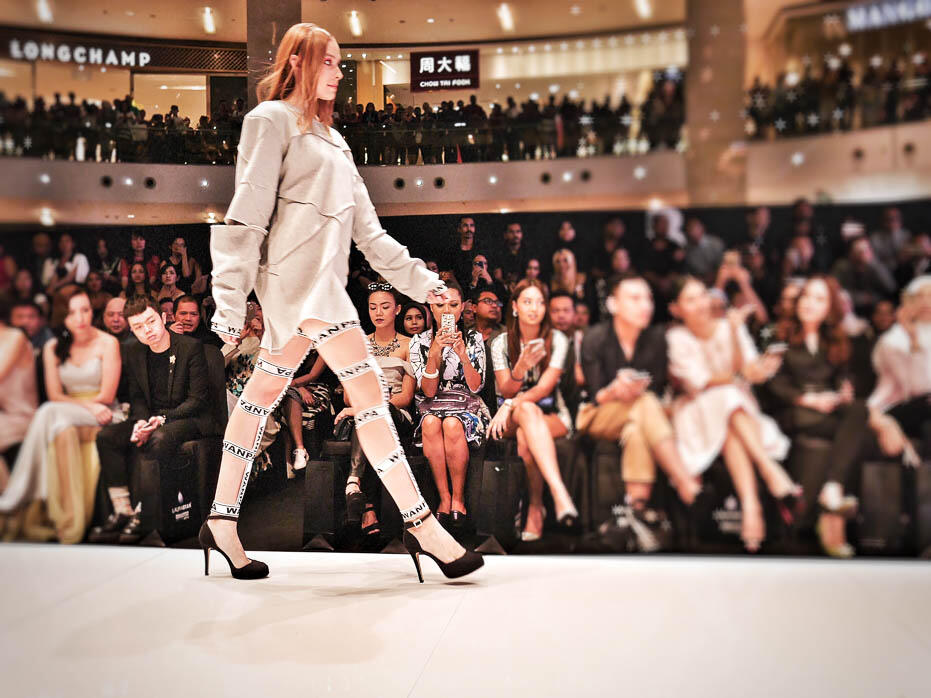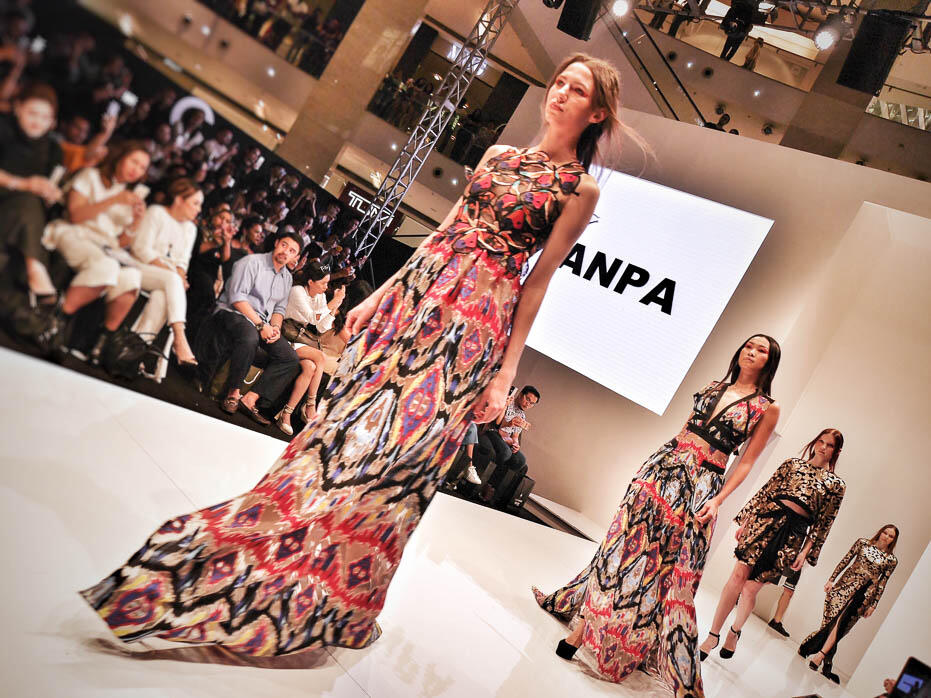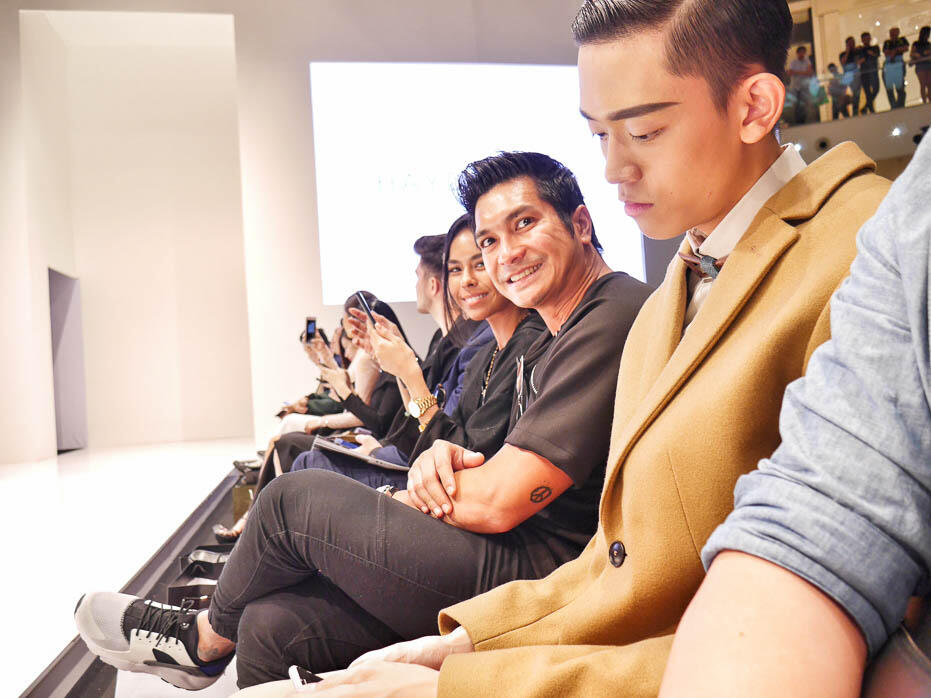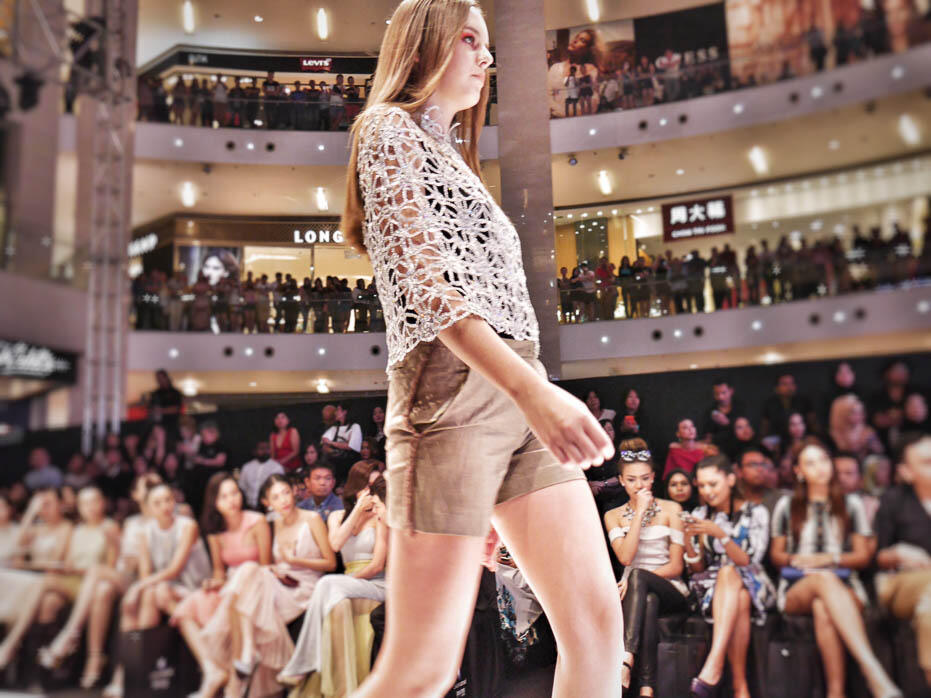 Jimmy Lim is on! I visited his showroom the week after to drop back the outfit i wore here, saw these runway pieces on the rack, felt them up and told him that they're so much better appreciated up close due to their textures and drapes. You should totally do an up-close and personal shopping party!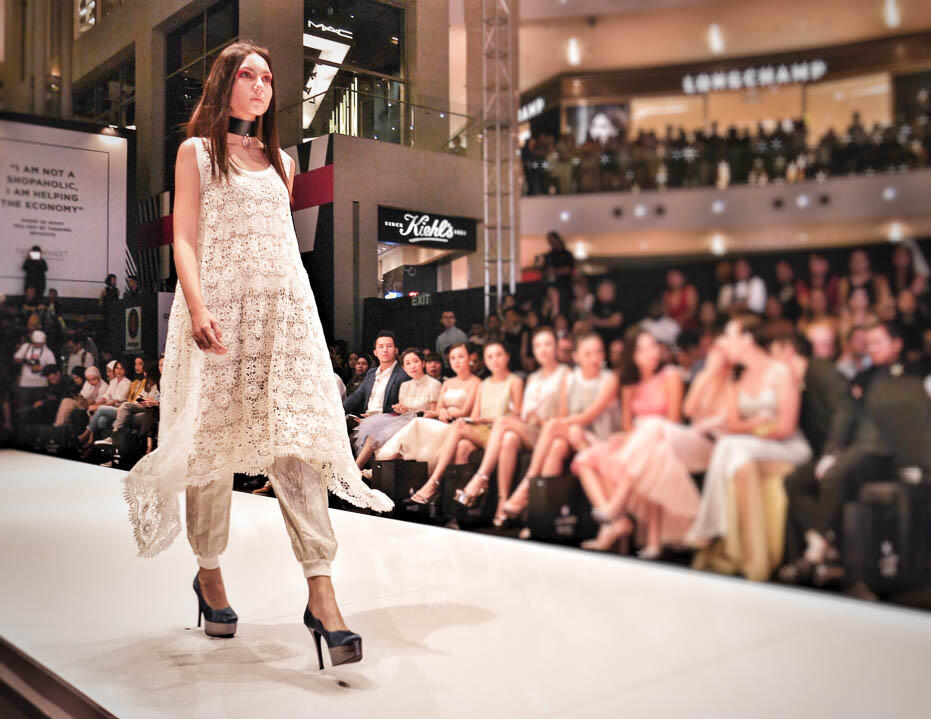 I tried on the black version of this lace dress *love*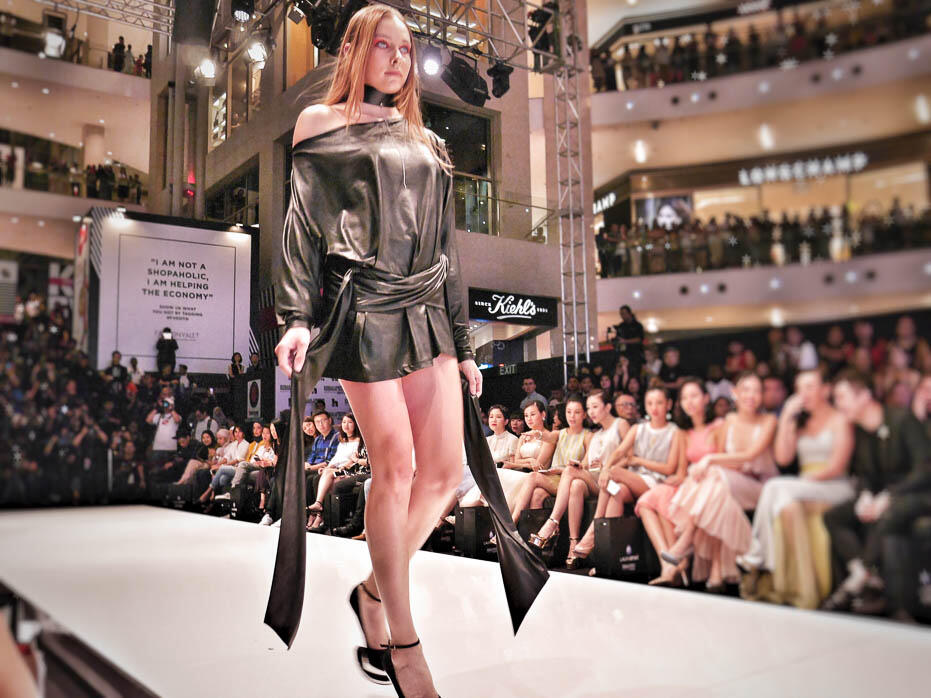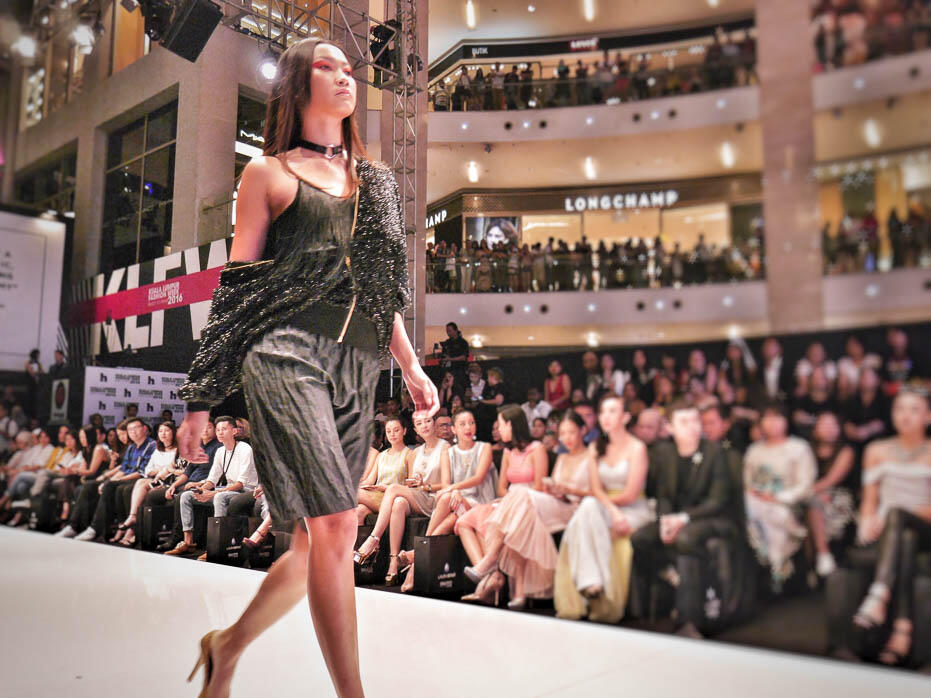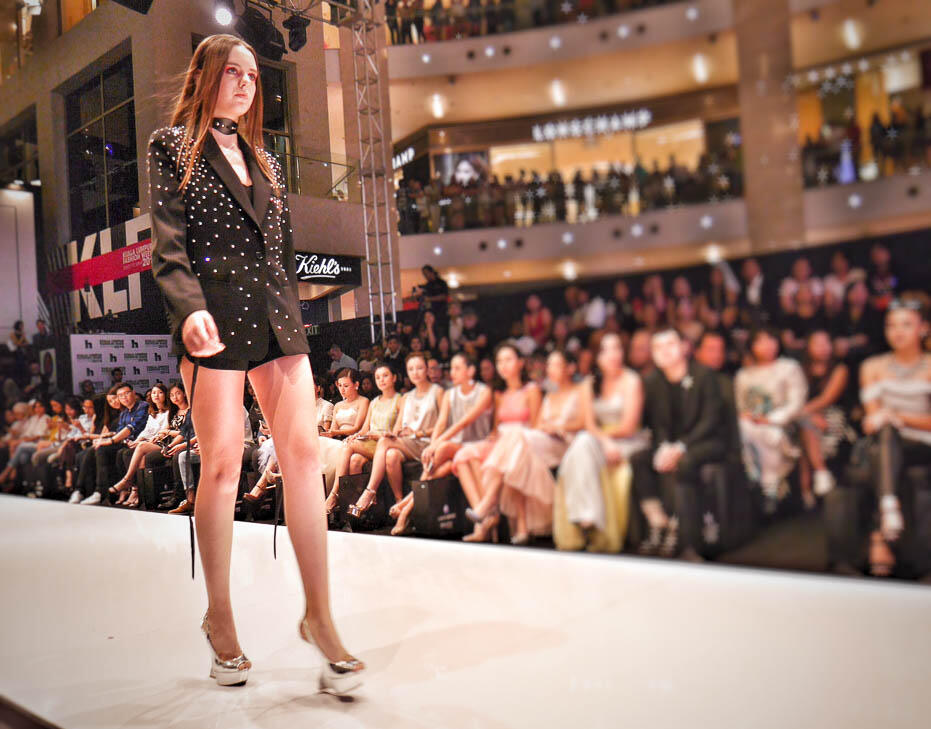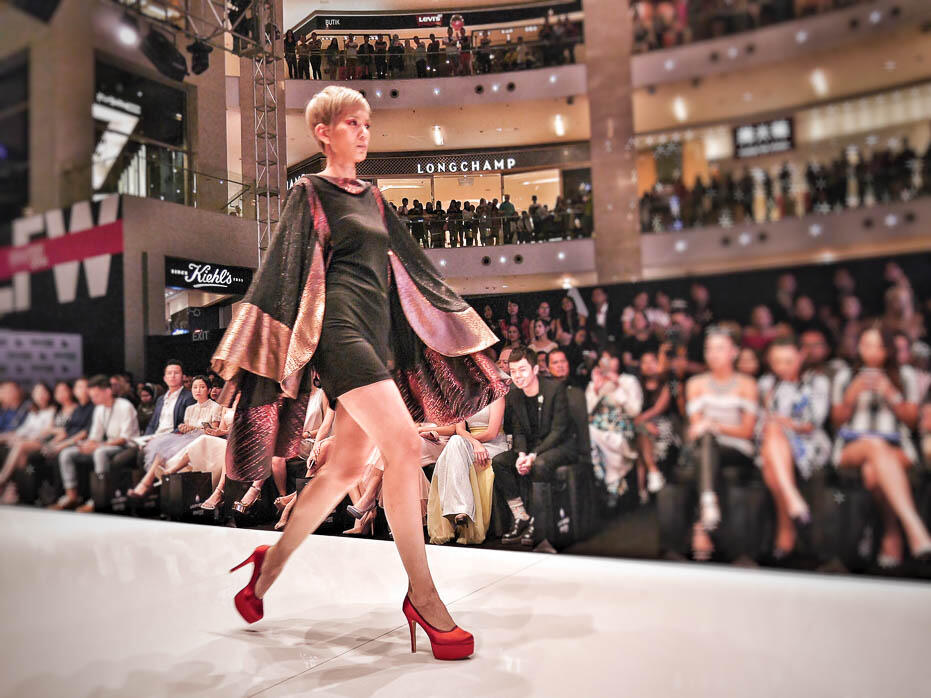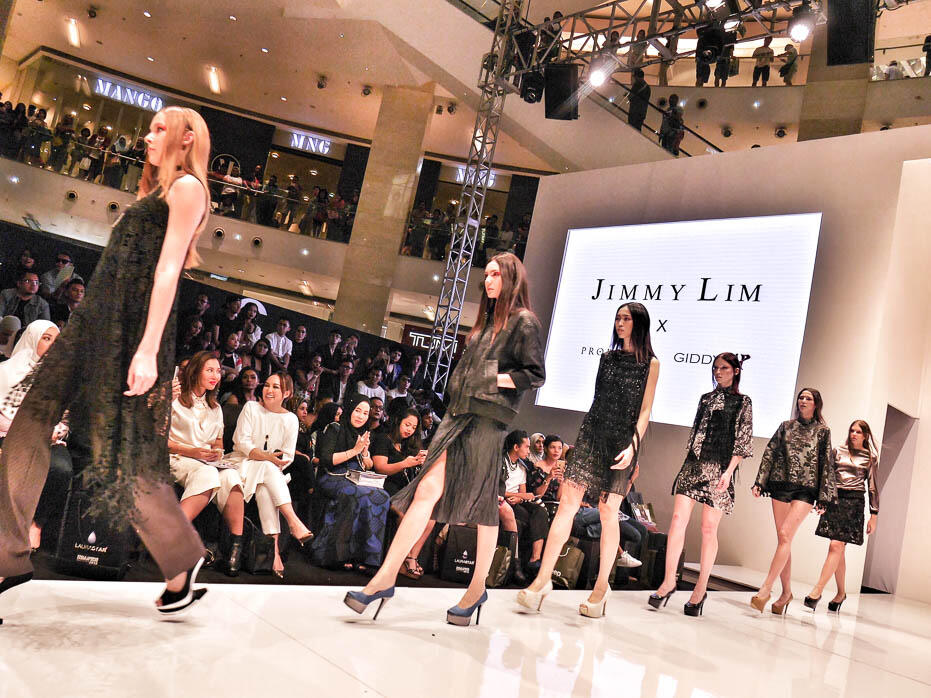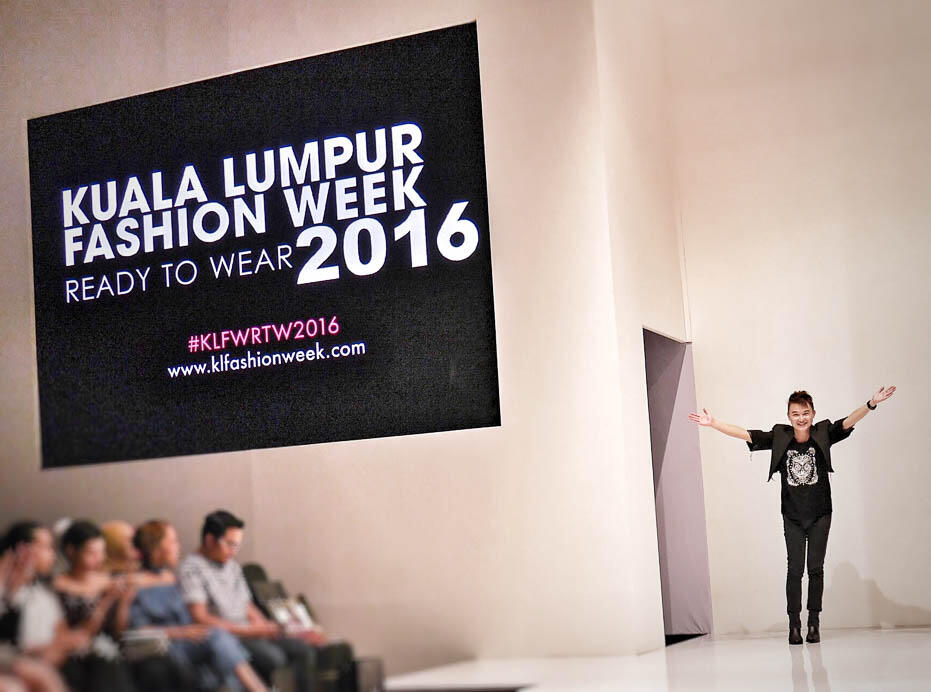 Congrats Jimmy! Can't wait till your new showroom is ready!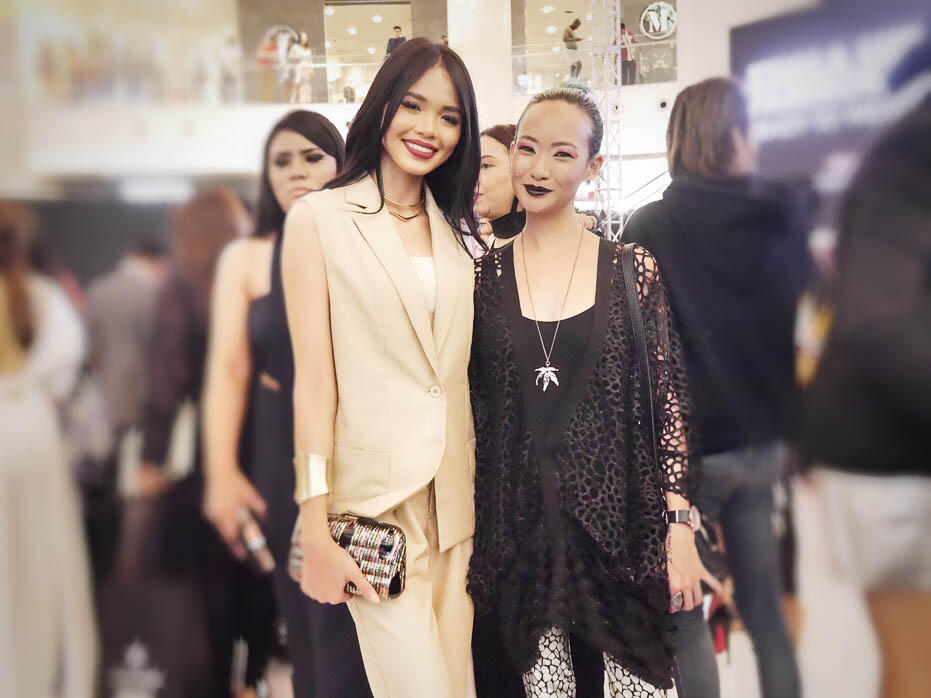 The gorgeous Ain Edruce. She had fans going up to her to take pix and i was like 'gurllll'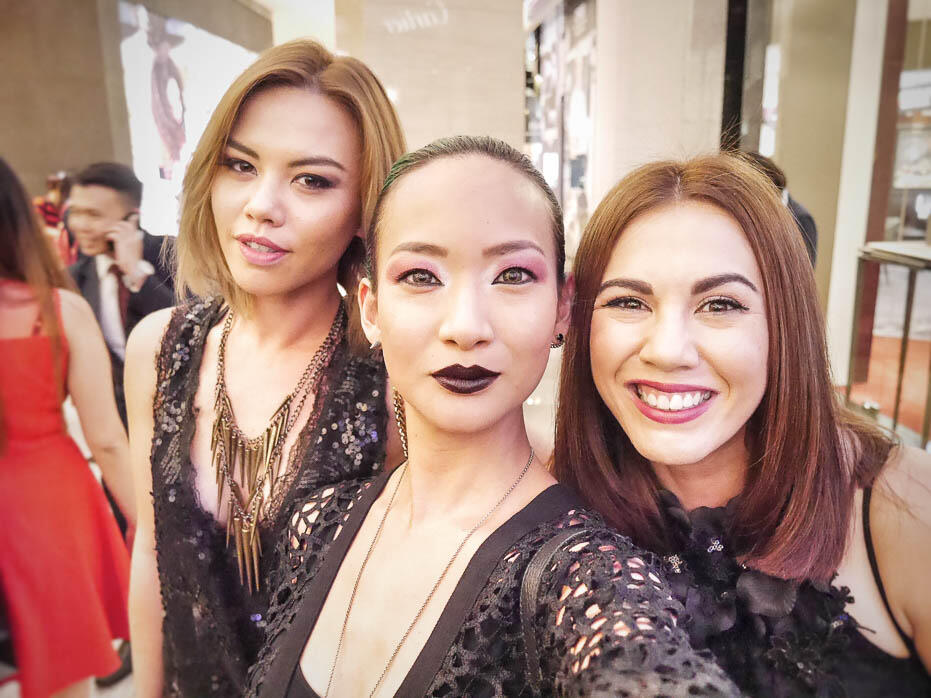 I should have smiled. With Pam and Vanessa.
After the shows for the day, Jun and i headed to La Bodega where Jimmy's after-party was taking place. Everyone was smitten with the screens outside cos the badminton finals were going on. Shan and i were more smitten with catching up and drinking wine :p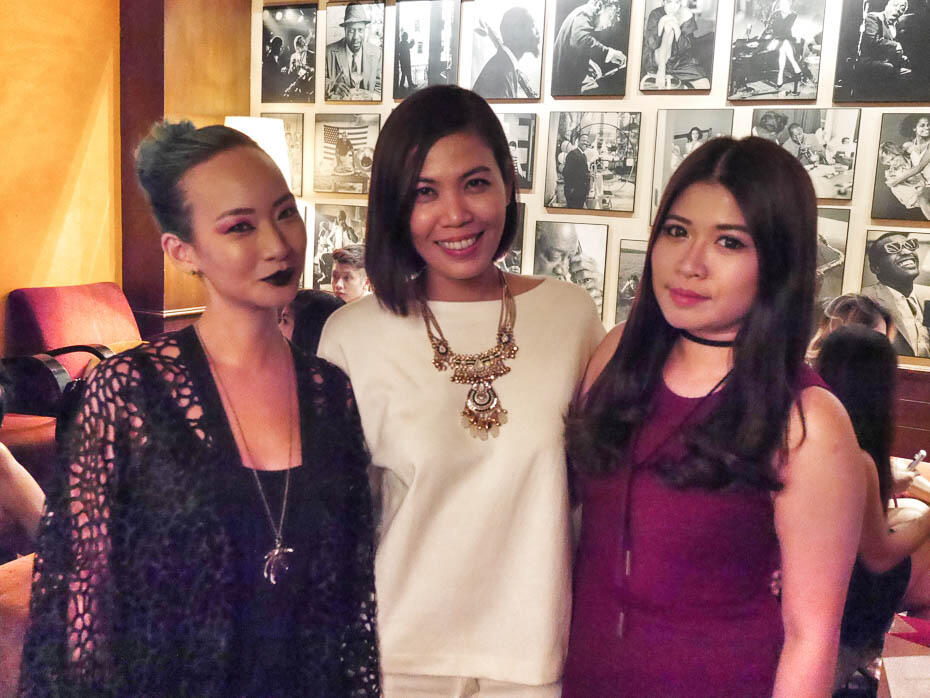 Me, Shantini and Kimberley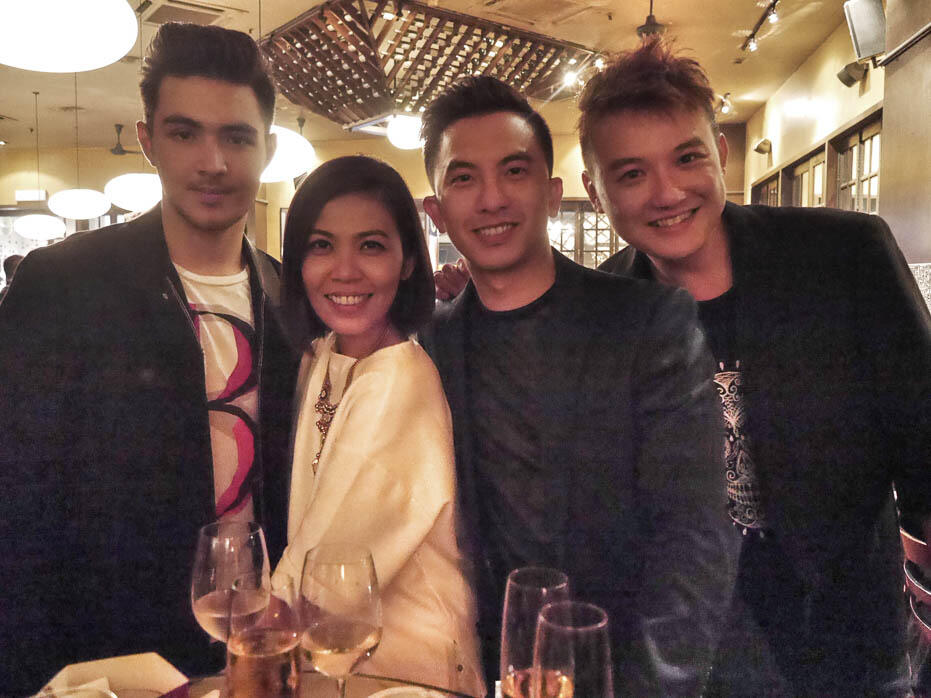 Haris, Shantini, Andy, Jimmy!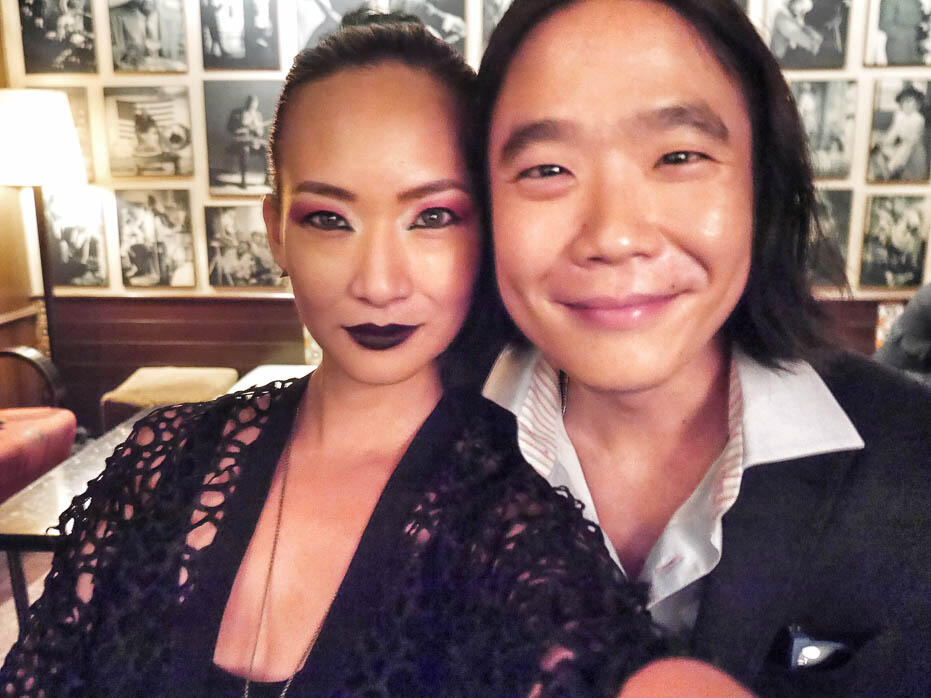 Jun & i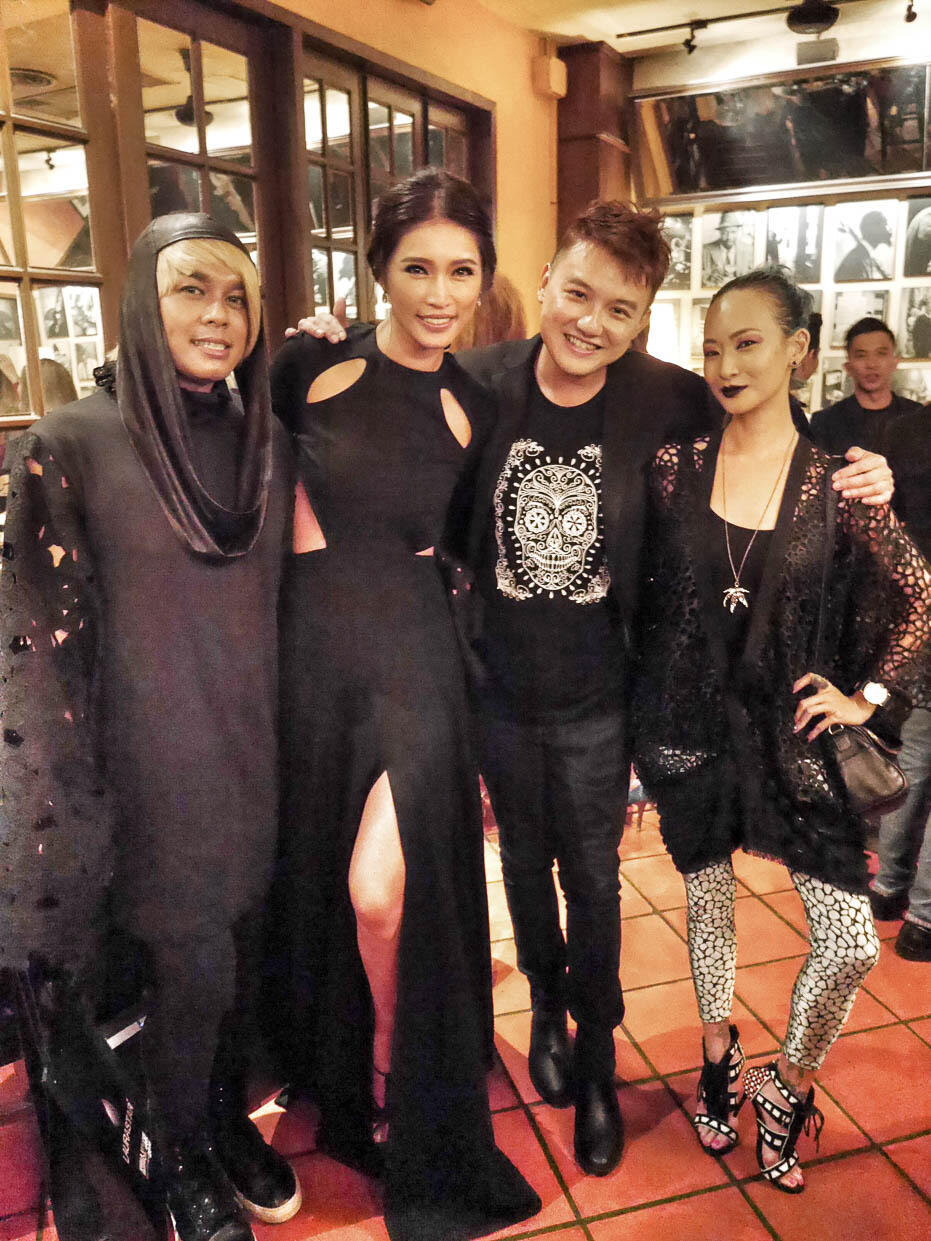 Nabil, Amber, Jimmy and i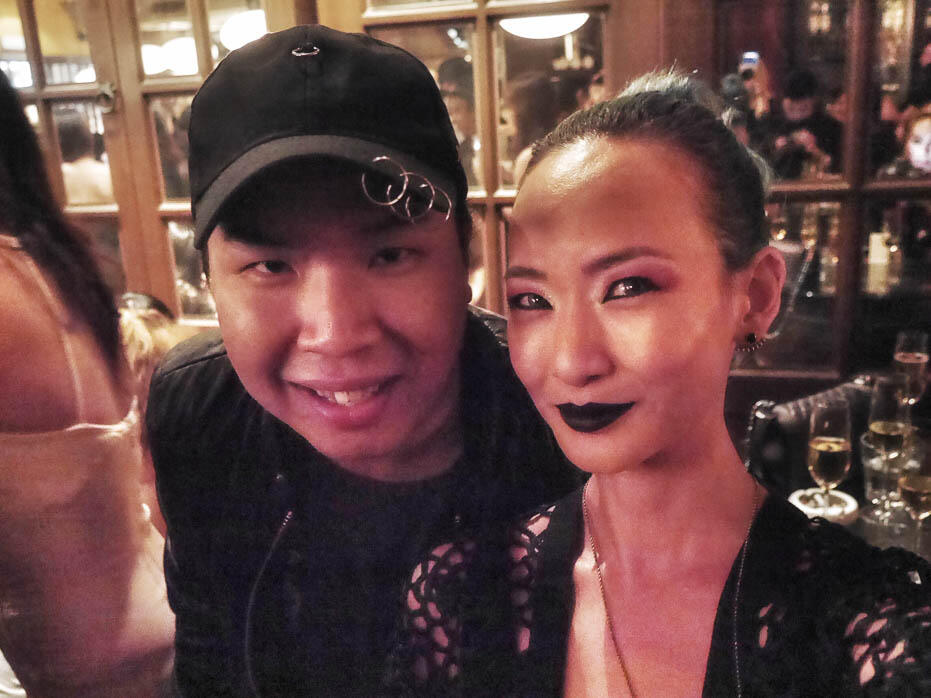 James
Vintage leggings from either Copenhagen or 'Dam, i forget. Threw this look together without trying anything on cos i was rushing (when am i not!?) and figured if the cardi's gonna have holes, might as well go all the way…
Website: www.jimmylim.com
FB: www.facebook.com/jimmylimfashion
IG: @jimmylimofficial