I love elements that complement each other – whether it be ideas, concepts, human connection, other forms of beings – the list is endless! This is reflected aesthetically in my space, as I tend to group objects and gadgets according to form and function.

Val just got me those cats on the right, saying it's us. Meow!
The best things come in pairs 😉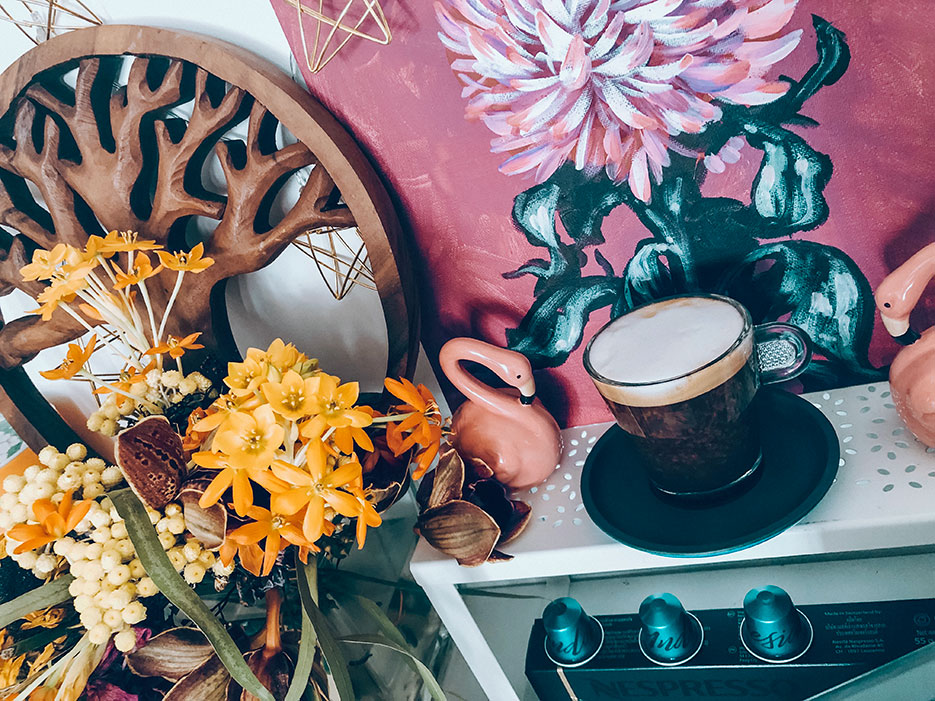 I also just received an Aeroccino milk frother which I never knew existed… to further extend the abilities of my Nespresso machine!
Now I can combine freshly frothed almond milk with my coffee at home with incredible ease and speed!
Milk coffee isn't a novel concept by any stretch of the imagination, but it's not something one can easily make at home by just splashing in a dash of milk. There's a major difference when it's heated up to the right temperature and frothed wonderfully (with zero effort on my part).
Where once I was only indulging in milk coffee outside at meetings, now I'm constantly using the frother to include almond milk to smoothen up my afternoon cuppa. It's such a fun and nifty gadget to use, and pretty small so it doesn't take up much countertop space.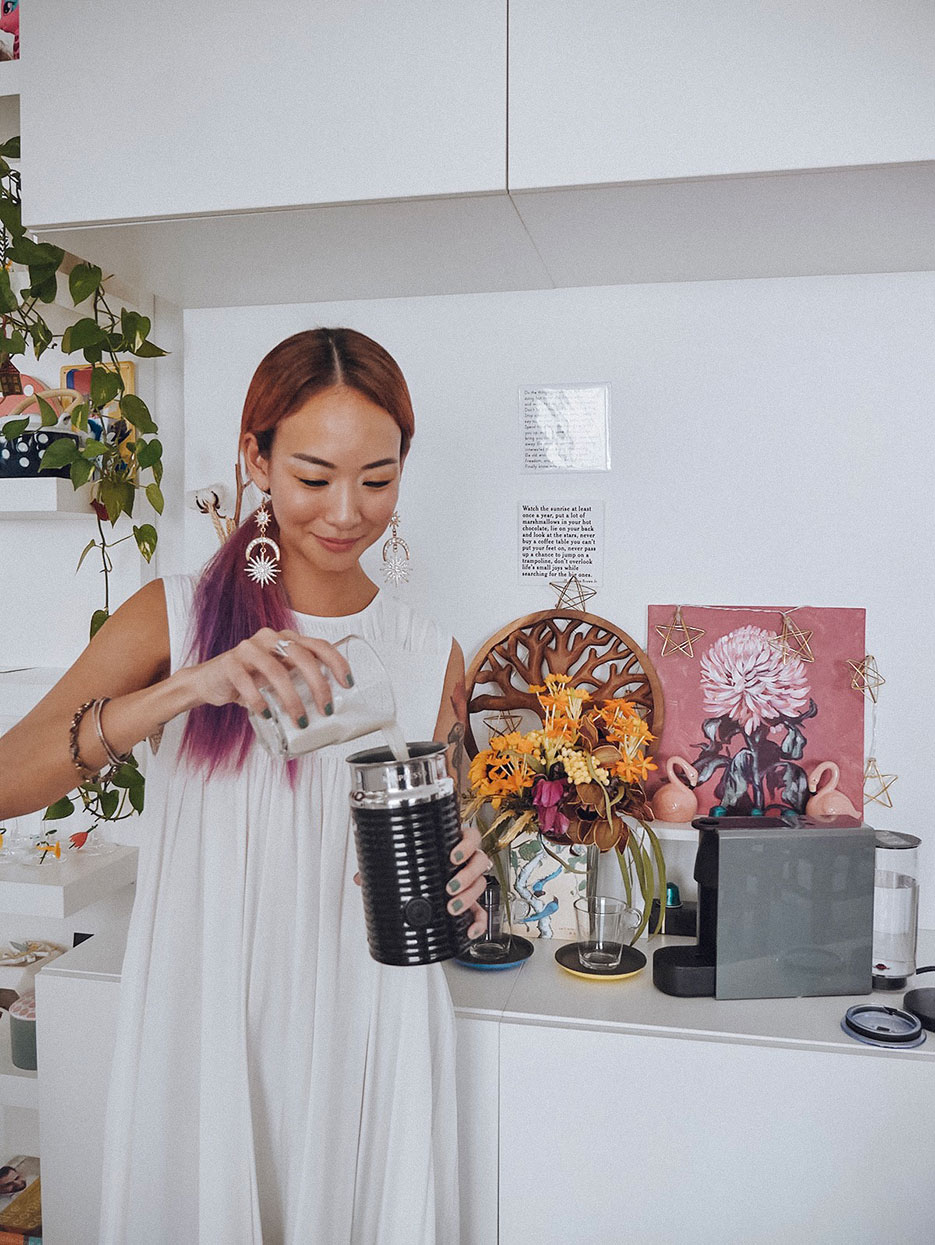 I start off by pouring some almond milk into the Aeroccino milk frother.
Inside, there are some embossed markings showing the minimum or maximum amount I have to pour in.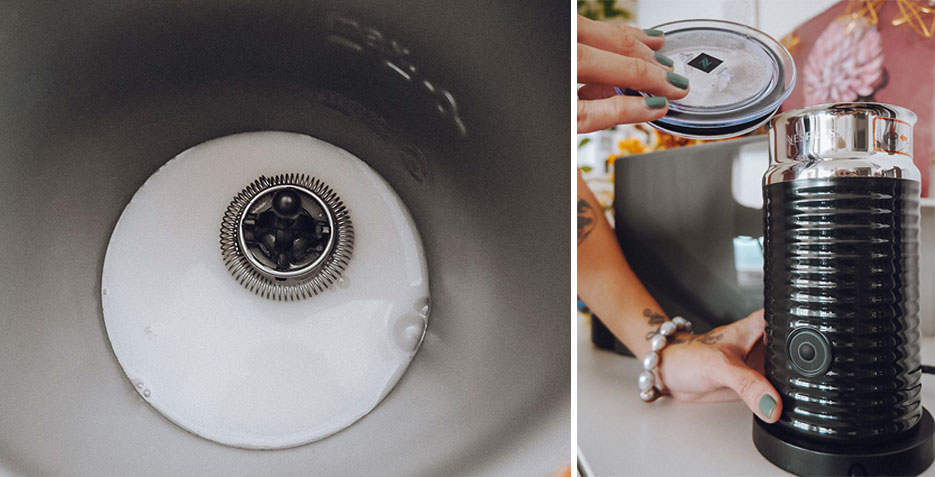 Then I just pop the lid on, press the button once and let it run for a minute.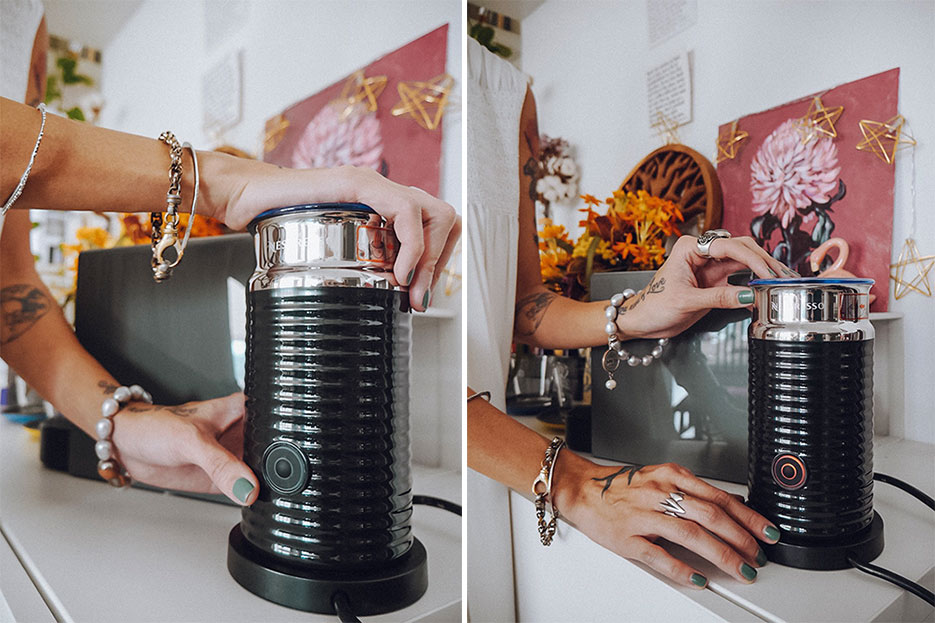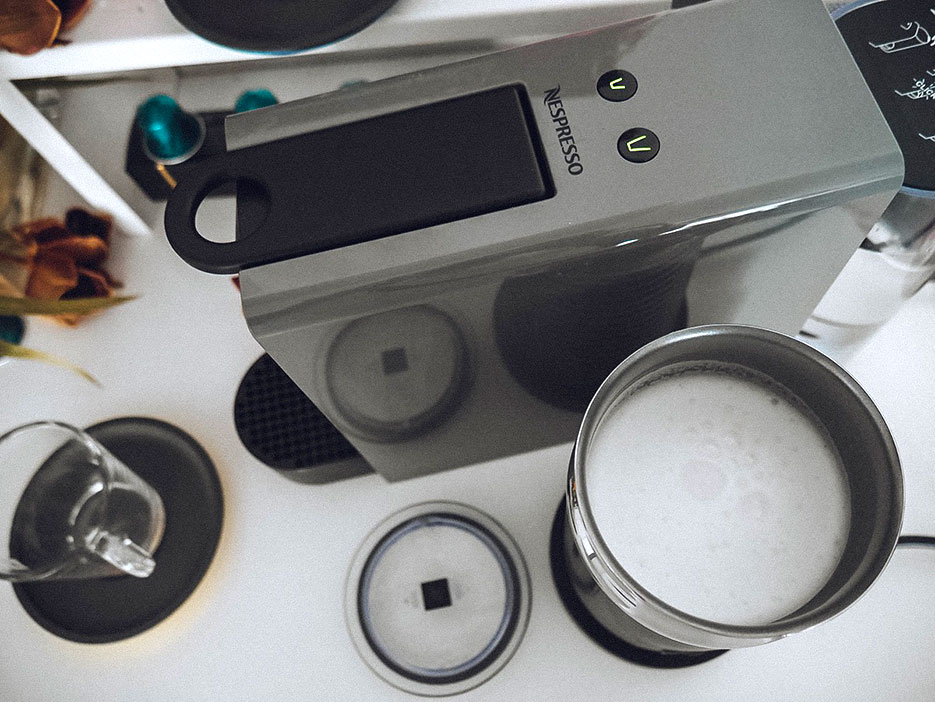 Milk looks way more enticing when it's frothed!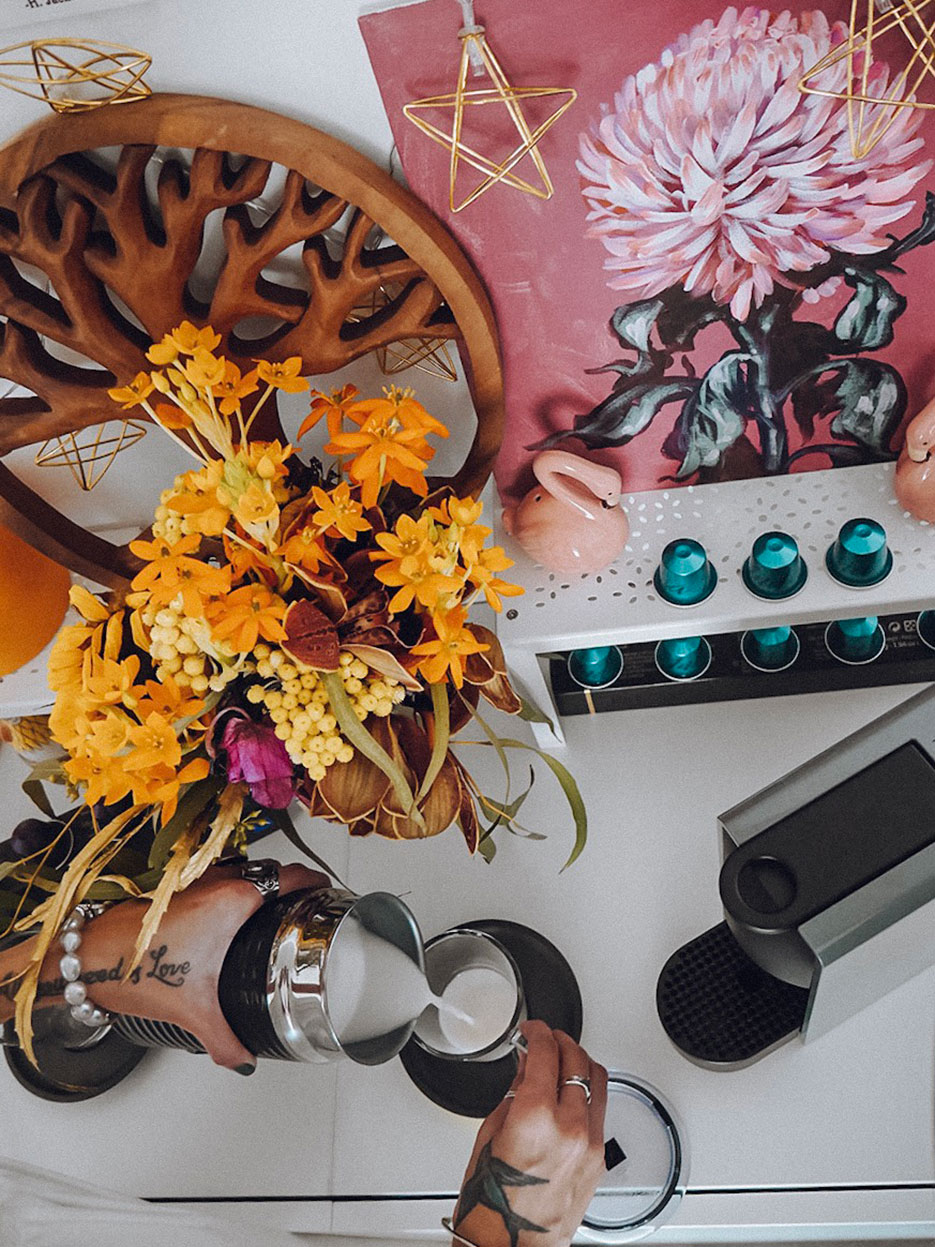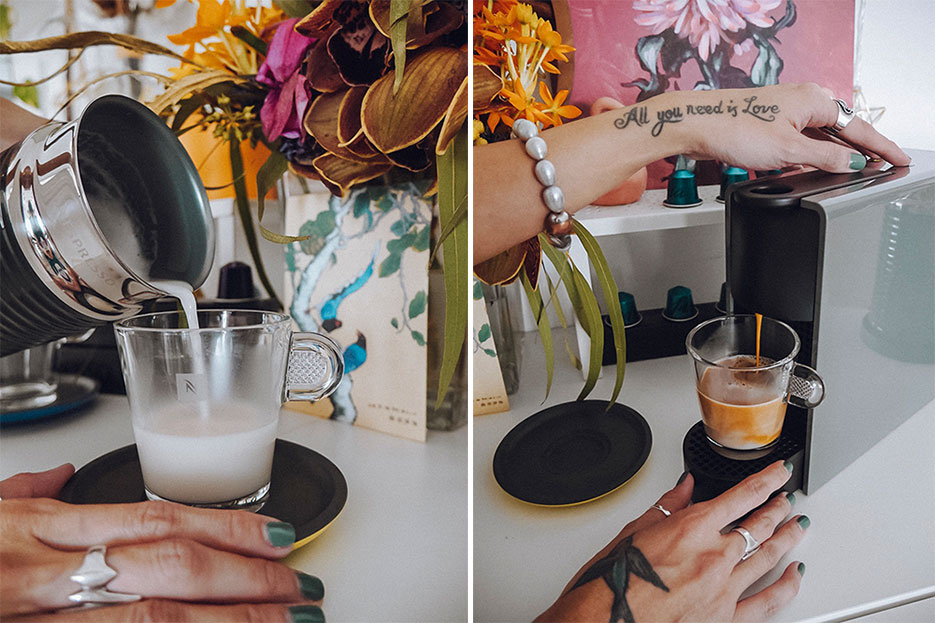 Pictured is the Essenza Mini in Grey. Its lightweight body and minimalist design make it one of the smallest and cutest machines Nespresso has to offer. Just look how slim it is compared to my already slim hands!
Next, I insert a Nespresso aluminium capsule into the top of the machine and slide the black handle down to pressurize and pierce the capsule against the head of the machine inside. With the press of a button, the Essenza Mini does its thing and out flows delicious coffee!
The whole point of using a Nespresso machine is so that anyone can create the perfect espresso just like a skilled barista. Such a concept was inconceivable in the past, and this invention redefined coffee culture on a global scale!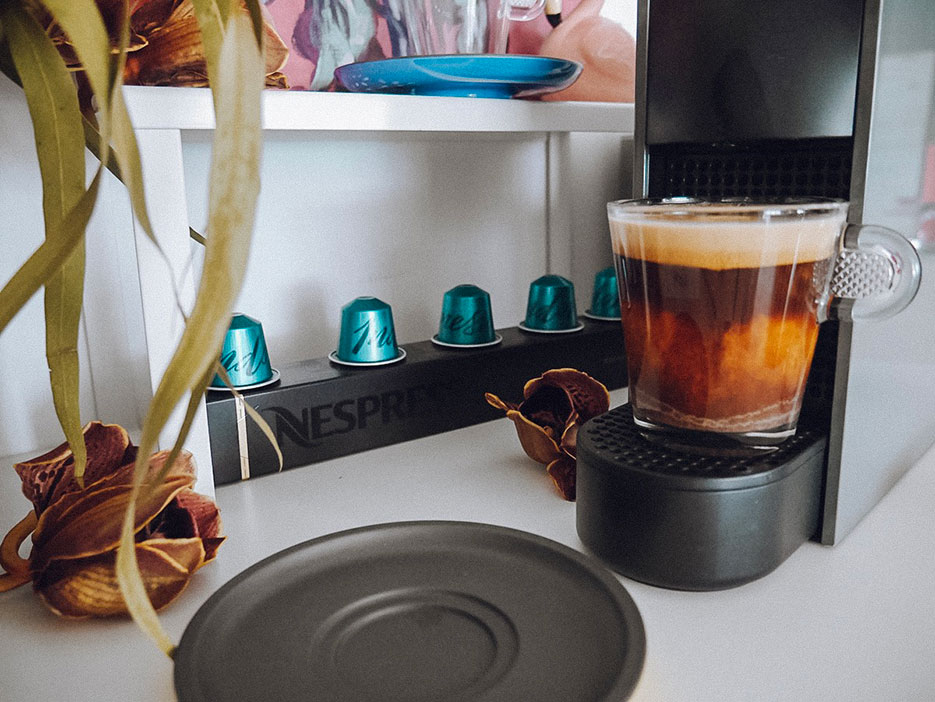 The rich, generous foam naturally formed during the brewing process is called crema, and is a main characteristic of Nespresso coffee.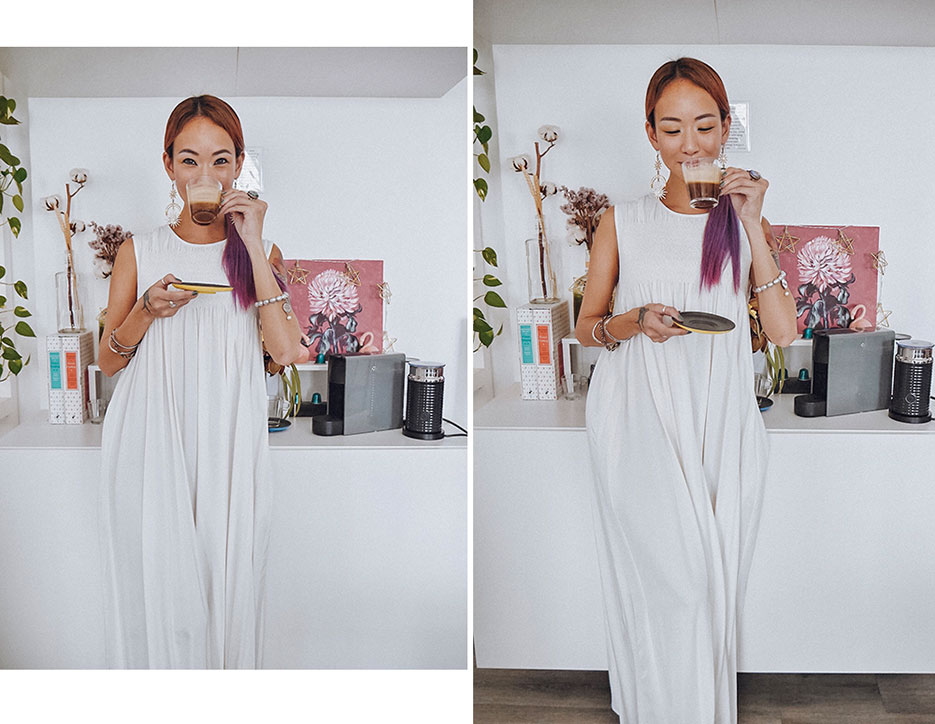 It's quite a luxury to efficiently prep premium milk coffee at home. Val and I don't feel like we have to rush out on weekend mornings anymore, now able to float leisurely as one should on off days!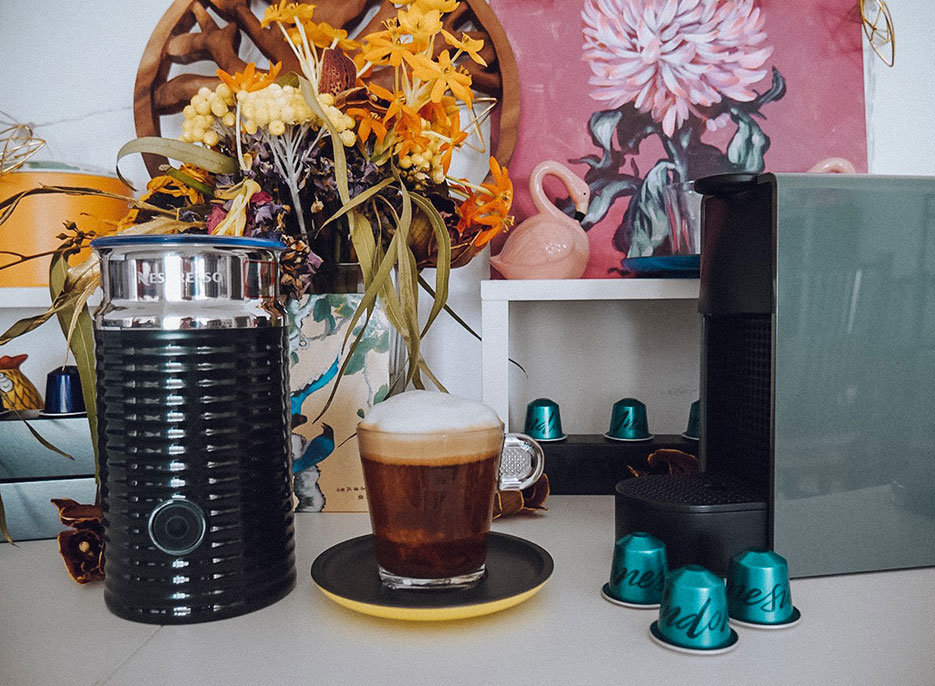 If you want to create delicious and premium milk coffee recipes right in the comfort of your home, there's a 10-day flash sale happening right now where you can enjoy up to RM500 off selected machines with a minimum purchase of 100 capsules.
For example, the Essenza Mini that I have is off by RM200, going for RM399 instead of RM599.
And if you want to get the Essenza Mini Bundle (+ Aeroccino) you save RM300, going for RM599 instead of RM899. But only for a short while as the Flash Sale ends on 1st May 2019!
If you get the Essenza Mini + Aeroccino, make sure you get the Barista Creations capsules cos they're a new range of coffees specially designed to go with milk.
Start enjoying homemade milk coffee recipes with Nespresso's machine flash sale; by visiting the Nespresso boutique in The Gardens Mall, or 1 Utama Shopping Centre, or without even stepping outside your home by purchasing online at www.nespresso.com/my.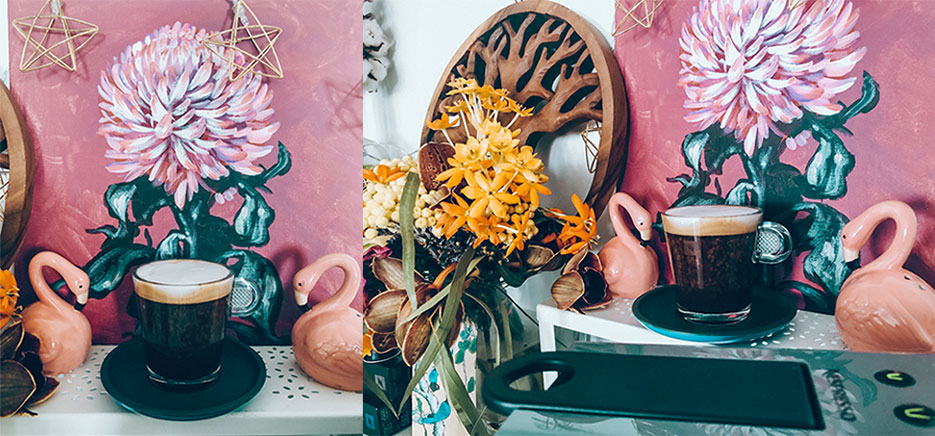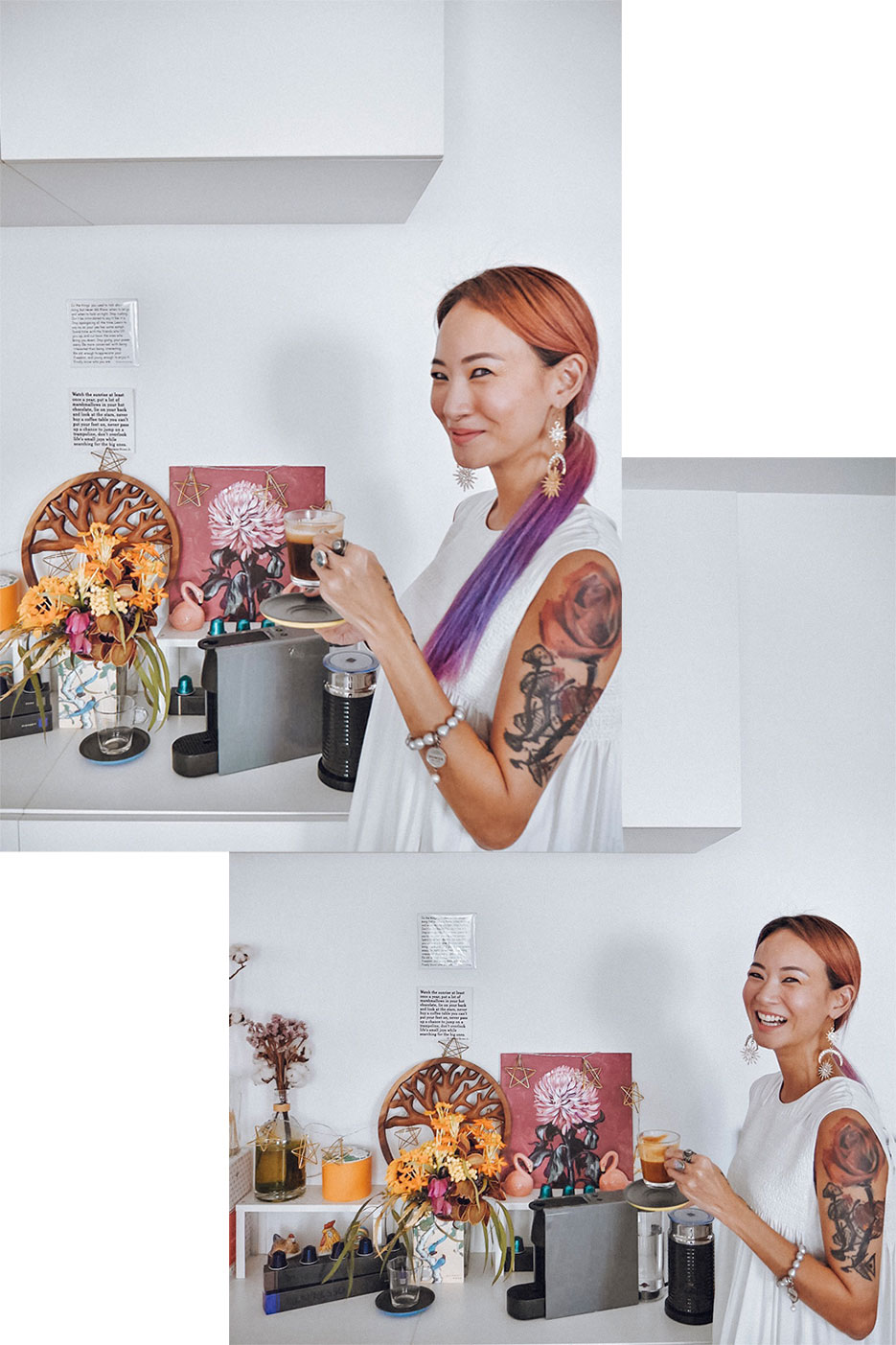 This post was brought to you by Nespresso. ?☕
#NespressoMY
#EssenzaMini