I spent last Monday afternoon learning how to make maracons along with some of KL's most recognisable faces in one of the city's prettiest and most respectable kitchens – Nathalie Gourmet Studio. Hosted by Dior, the intimate event was an afternoon of laughter and scratch that, so cliche. The truth is we all had to pay attention and take turns doing something to contribute lest you experience a stern glance from Chef Nathalie herself. Yes, there was lots of laughter, but there was also some serious concentration and trying-not-to-screw-up-everyone's-teamwork.
It was out of the ordinary for me cos i can't remember the last time i allowed myself out to enjoy an afternoon event in leisure… most times i pop in and out with work on my mind. Since the invitation came a month ahead and it WAS from a brand so established i'd be crazy to say no… I cleared my schedule and woke up extra early so i could sort work out first. Play boss before playing.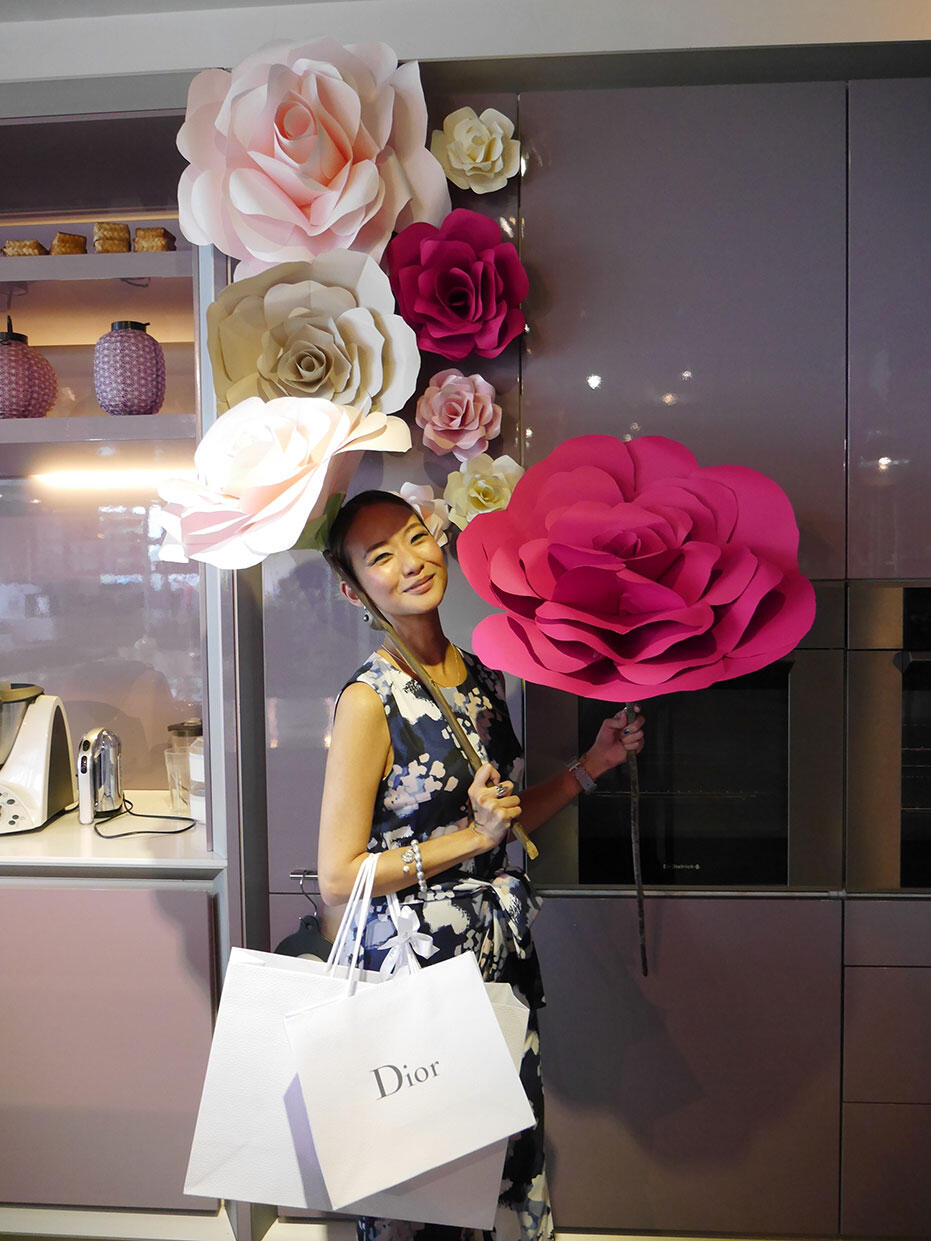 I would have liked to RUN off with a flower but… that voice in my head called Ms. Social Etiquette told me not to.
My floral pantsuit is from Love, Bonito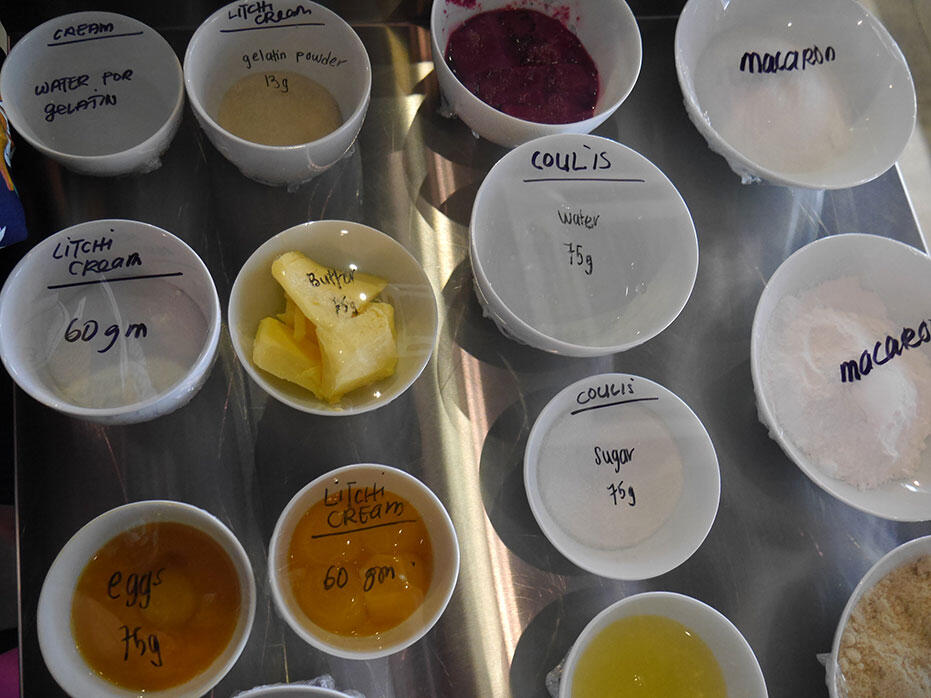 All the ingredients were prepared for us, which can be the most taxing task when it comes to cooking/baking. #cheating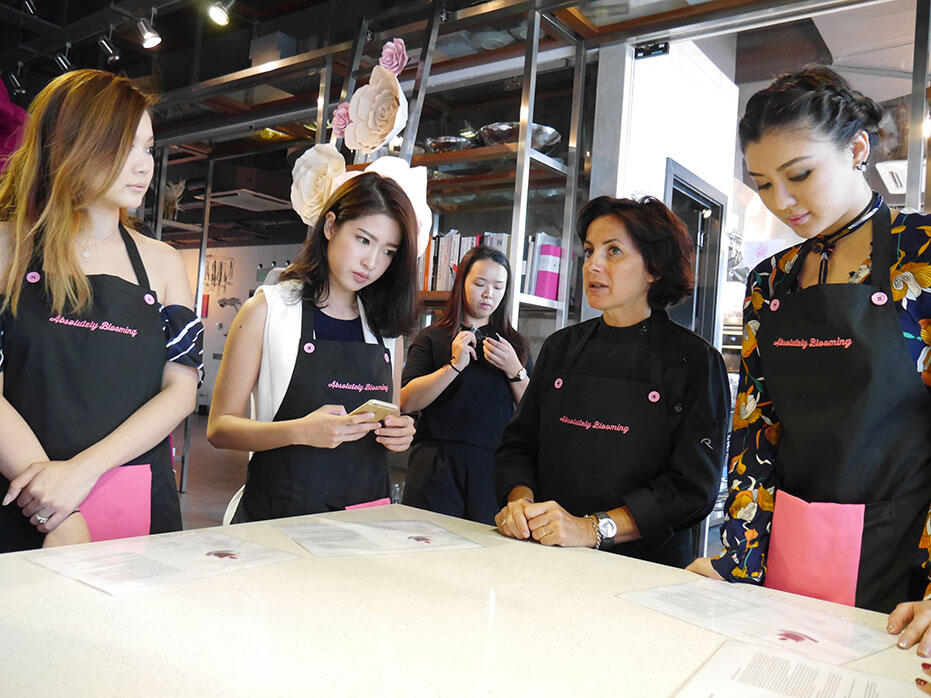 Emily Quak, Isabella Kuan, Chef Nathalie, Carey Ng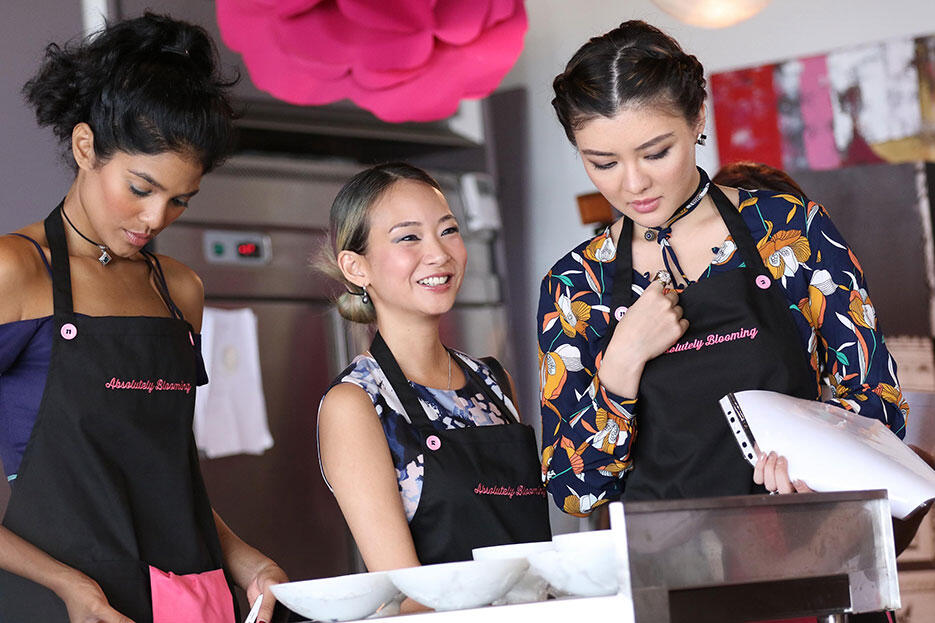 Thanuja, me and Carey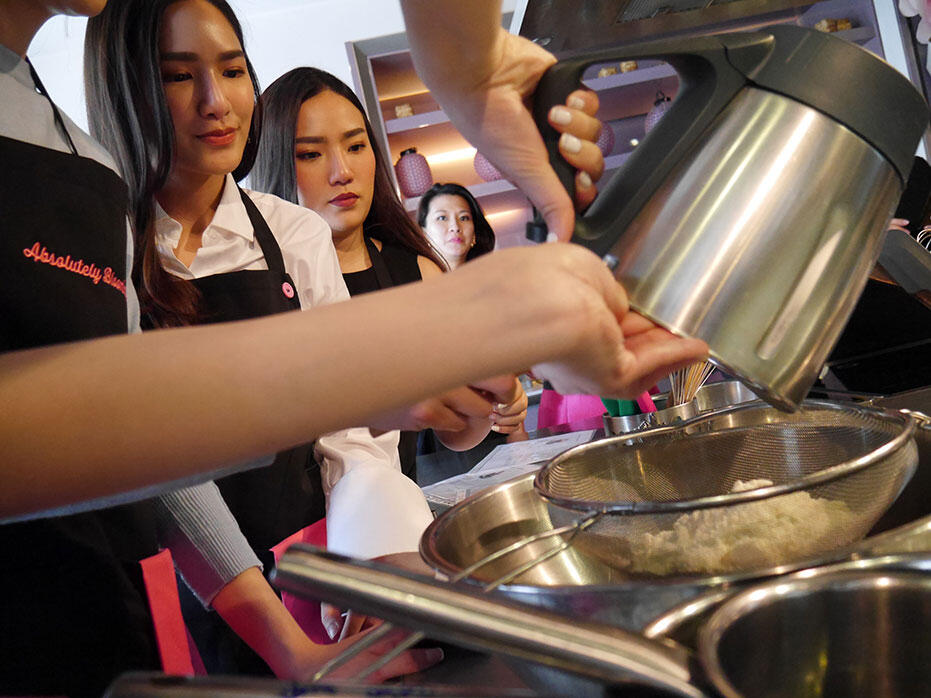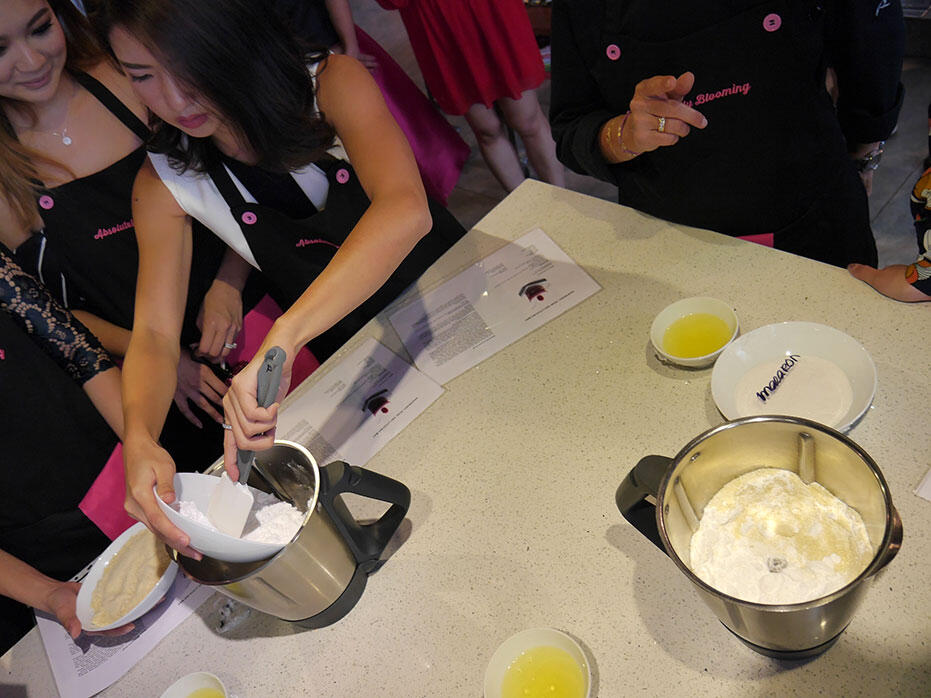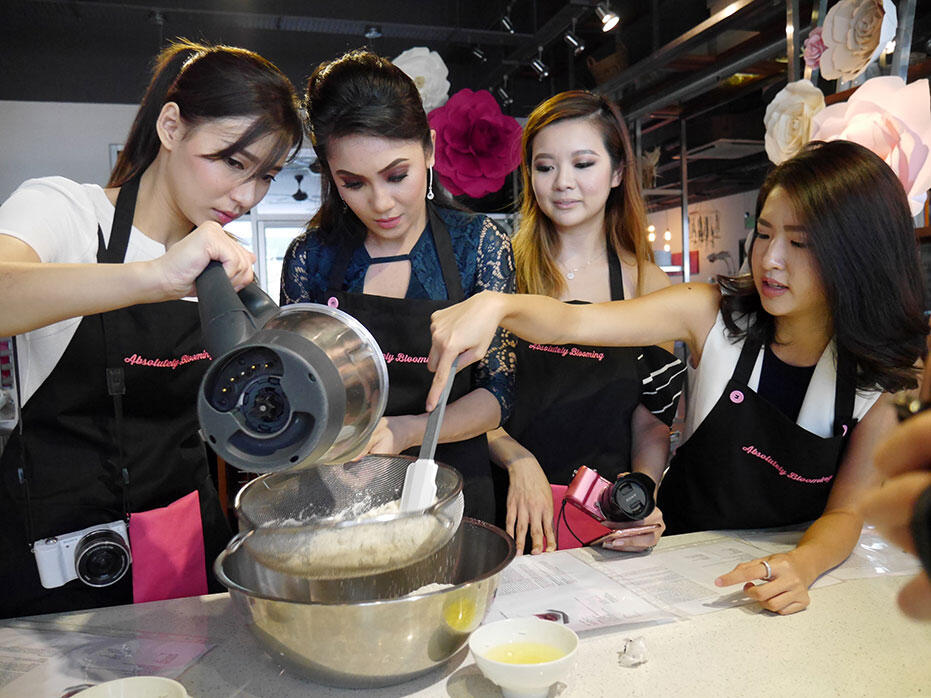 Sieving the almond powder and icing sugar – Venice Min, Ramona Zamzam, Emily and Bell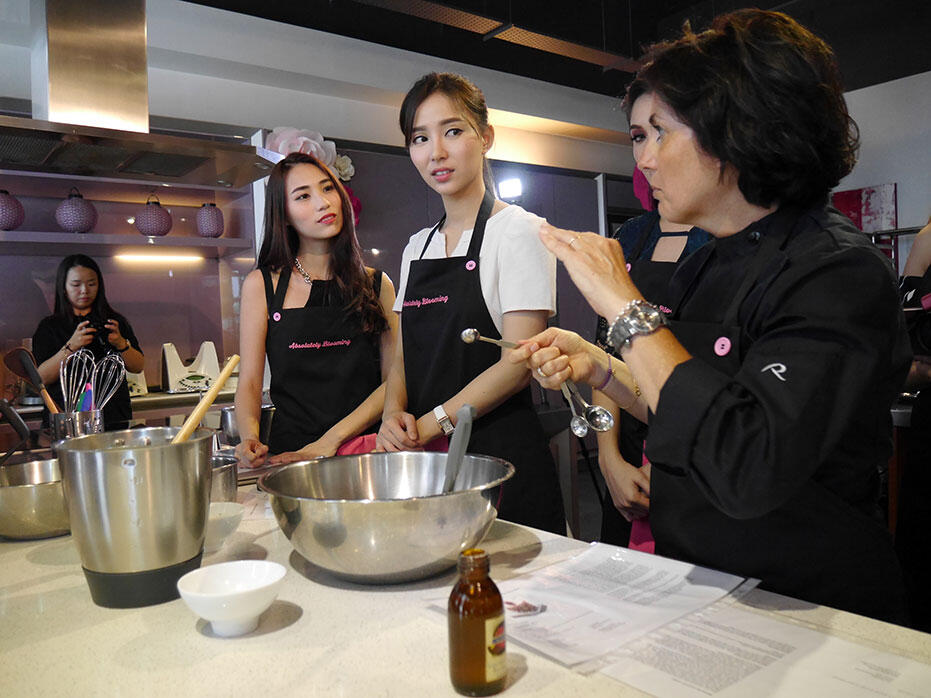 Alicia, and Venice looking scared.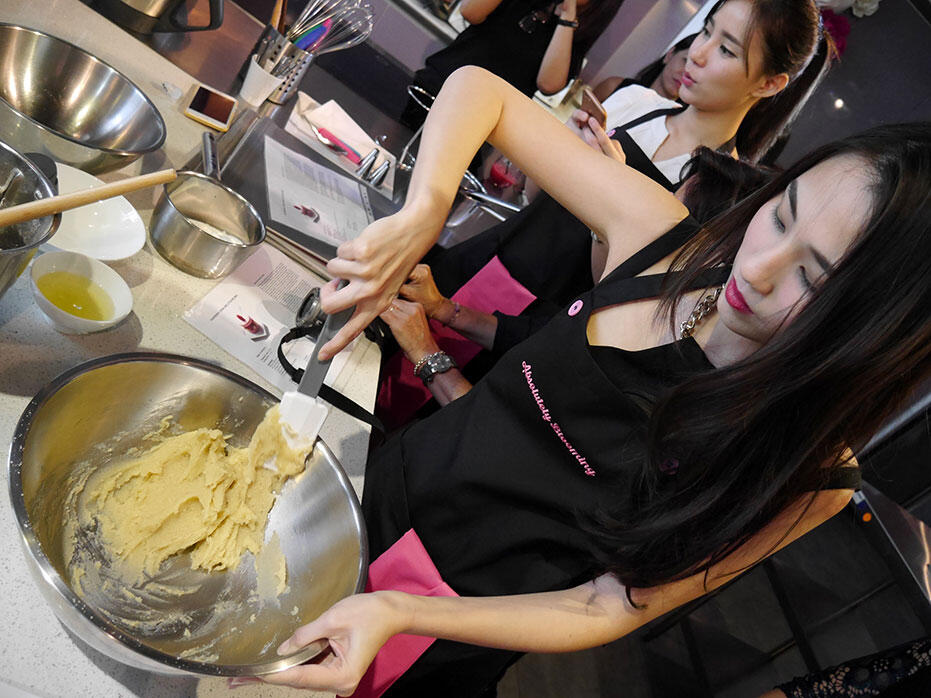 I think Alicia wins prettiest kitchen wifey award (according to… me)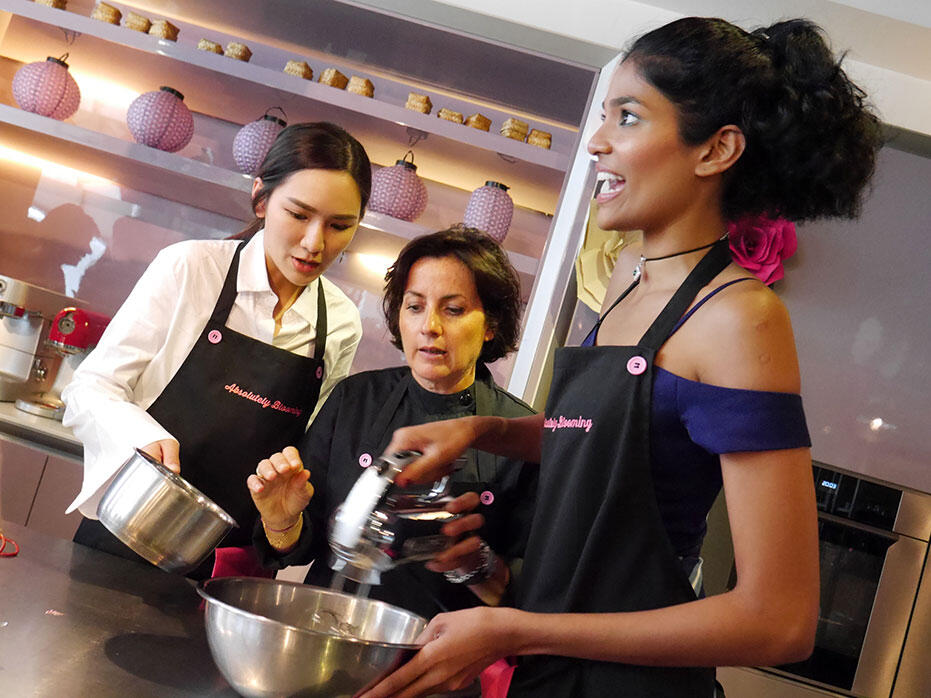 Jane, Nathalie and Thanu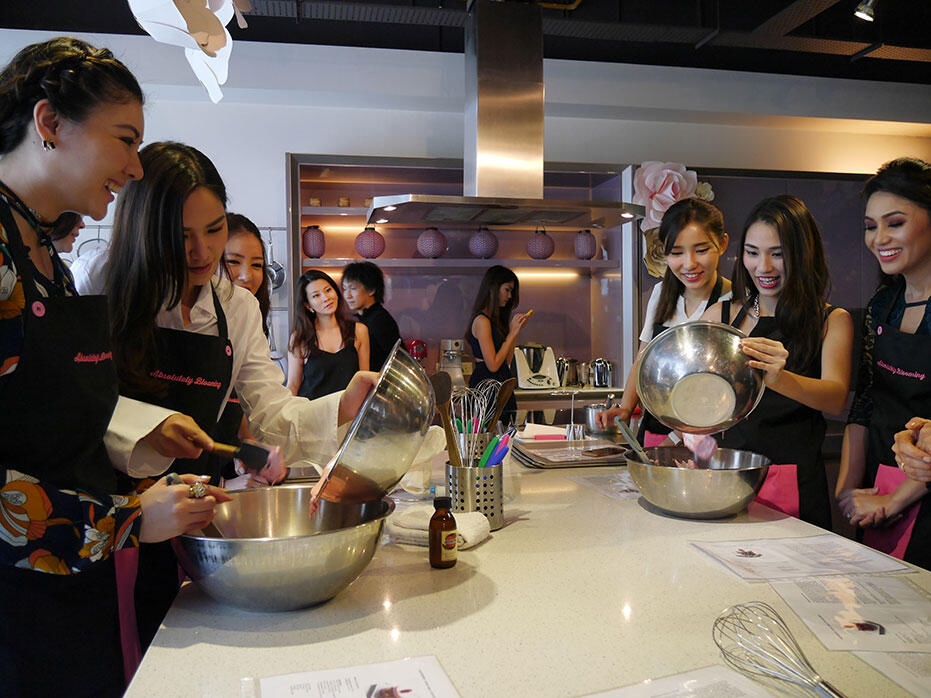 If you're wondering where my involvement was in all this activity, I *did* liquify the caster sugar in a pan while holding a thermometer to measure the exact temperature. Nathalie went into a lengthy explanation of its process and nobody stepped forward to partake so i didn't mind (being a bit of the teacher's pet that i am).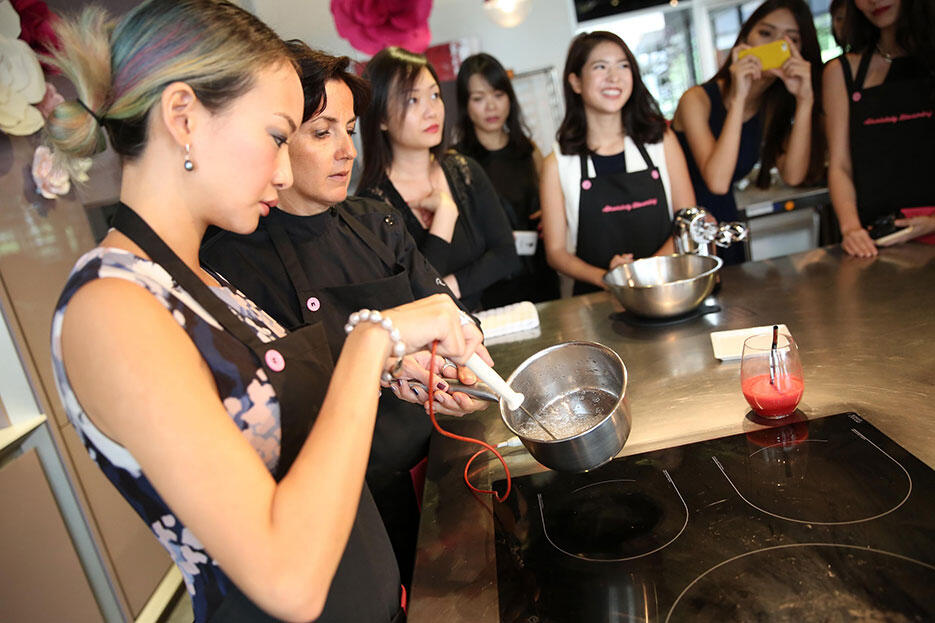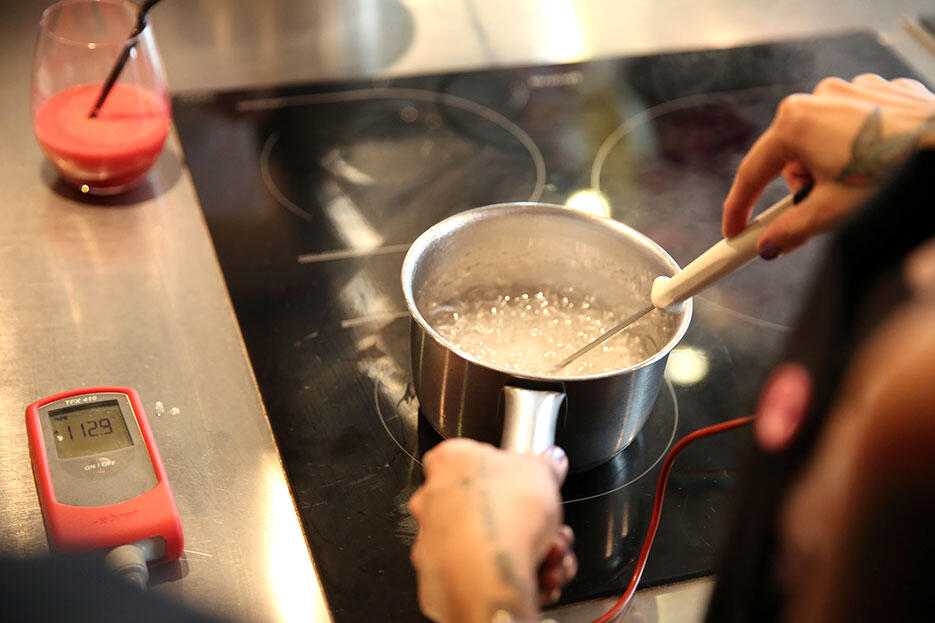 Once the syrup reached an exact 118°C, it was poured in with the egg whites and whisked briskly till the temp decreased to 38-45ºC. Every precise move counts cos any more or less, and the heat doesn't cook the egg whites enough and you can say bye bye to all your effort.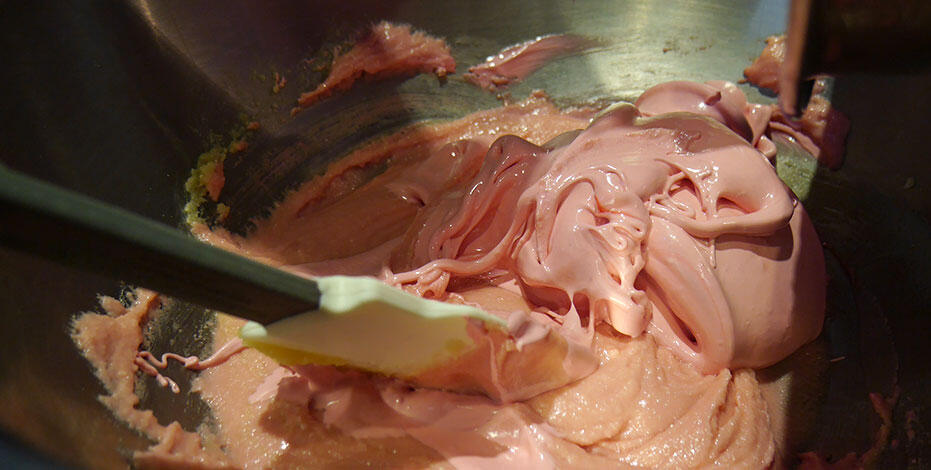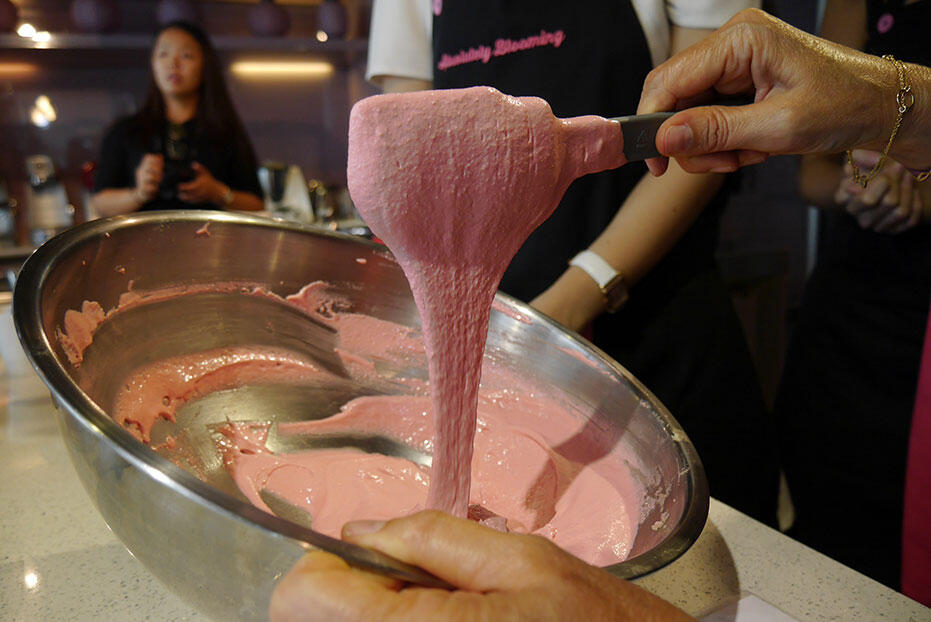 Nathalie made us observe how the mixture had to 'ribbon' effortlessly into the bowl to ensure we had the right consistency.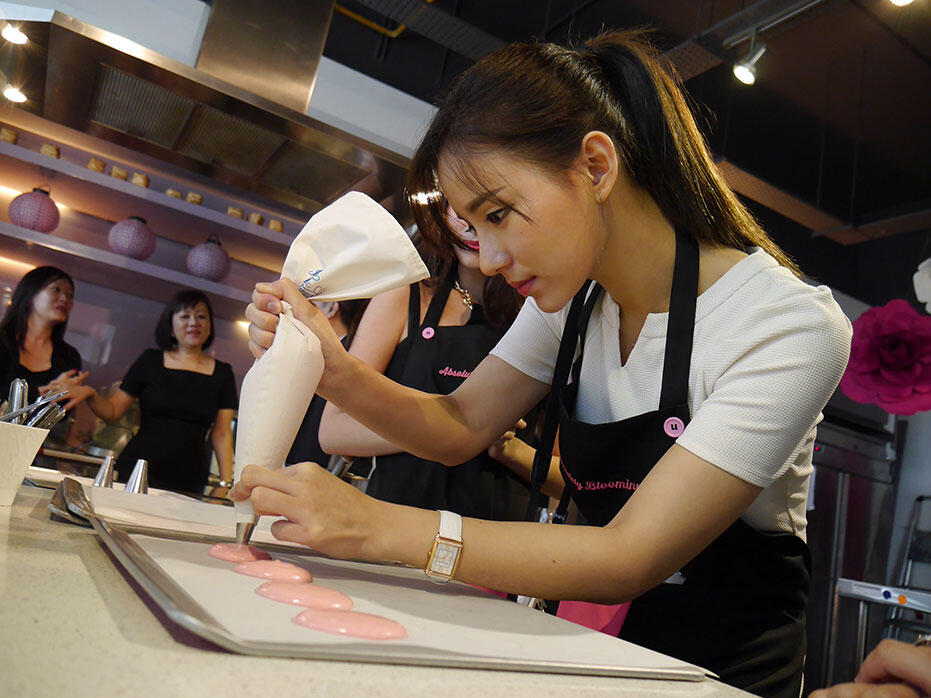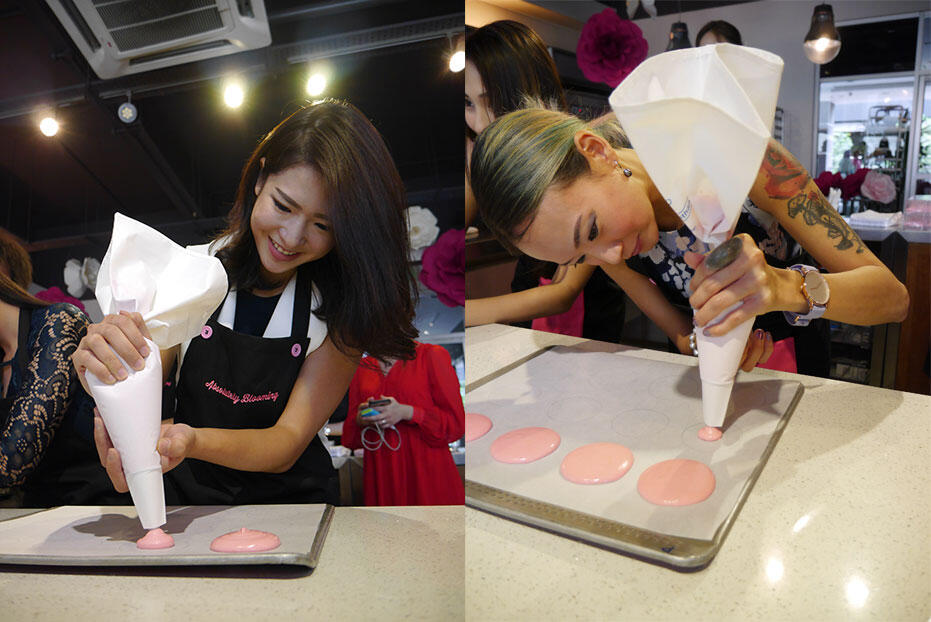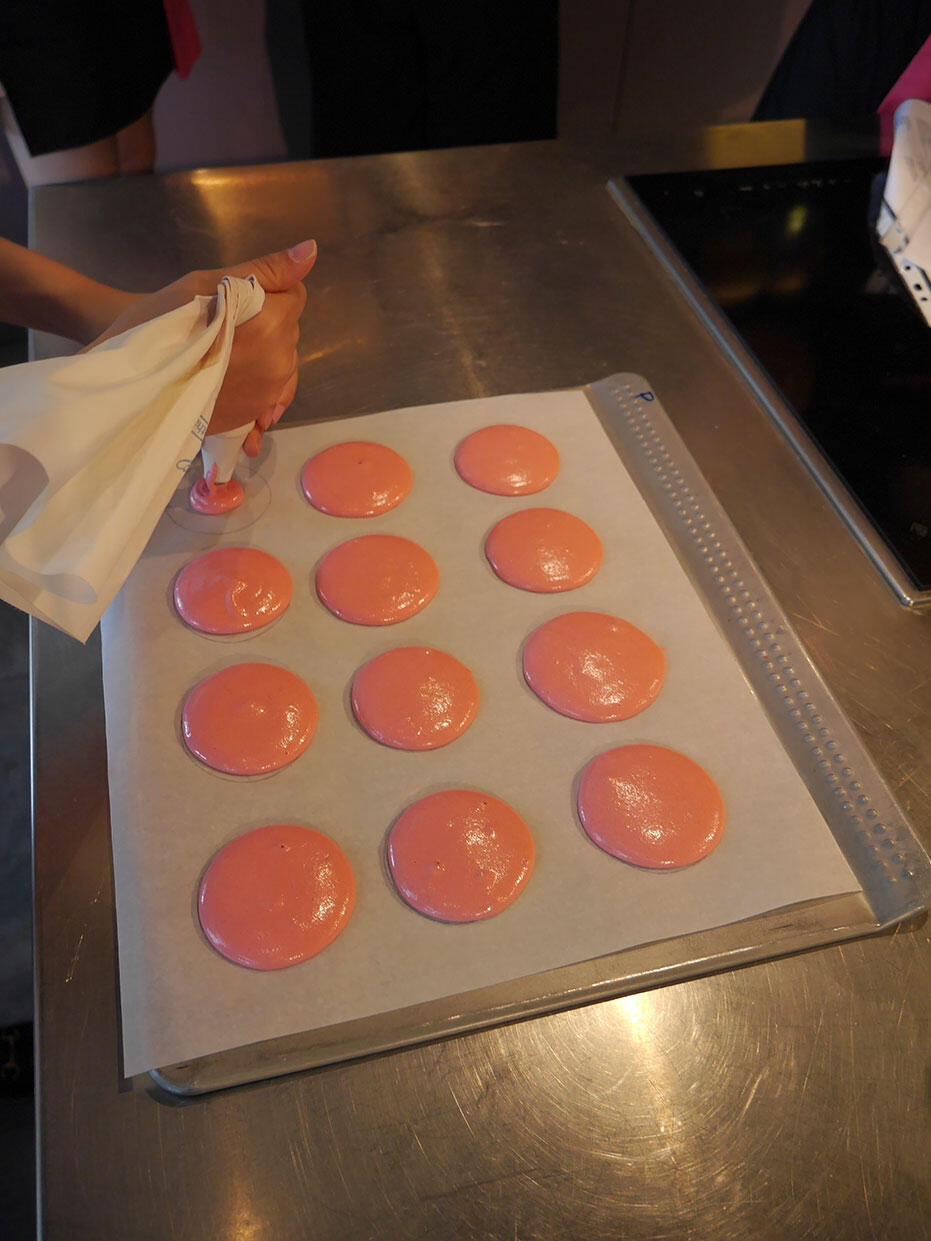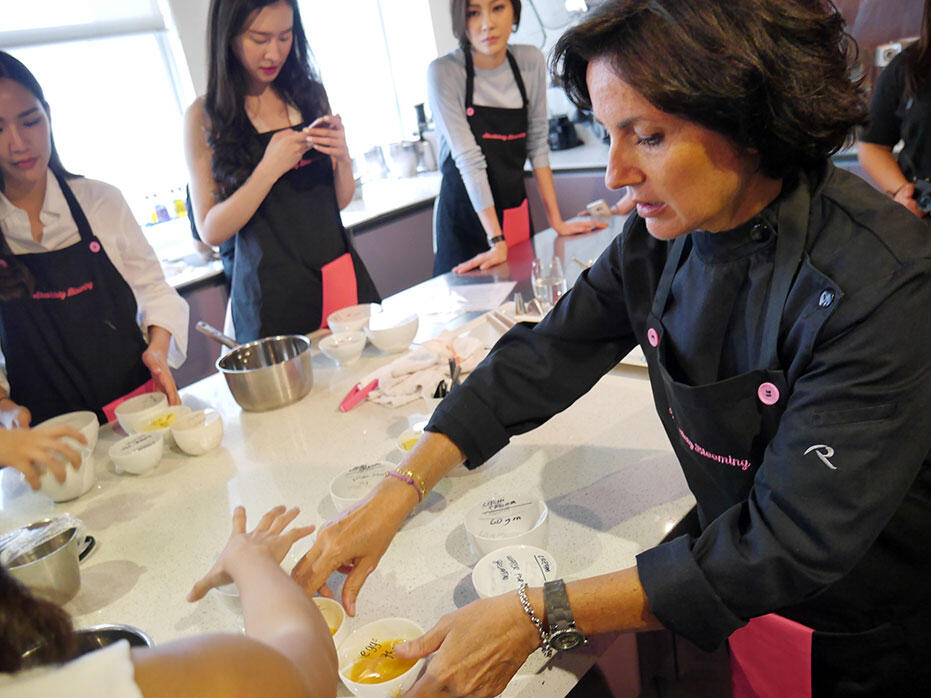 After making the macarons, we set about making the litchi (lychee) cream by boiling lychee puree, egg yolks, full eggs and sugar together before adding gelatin powder (that was previously mixed with water). Everything was to be cooled down till 35-40ºC before mixed with butter, and further chilled in the fridge.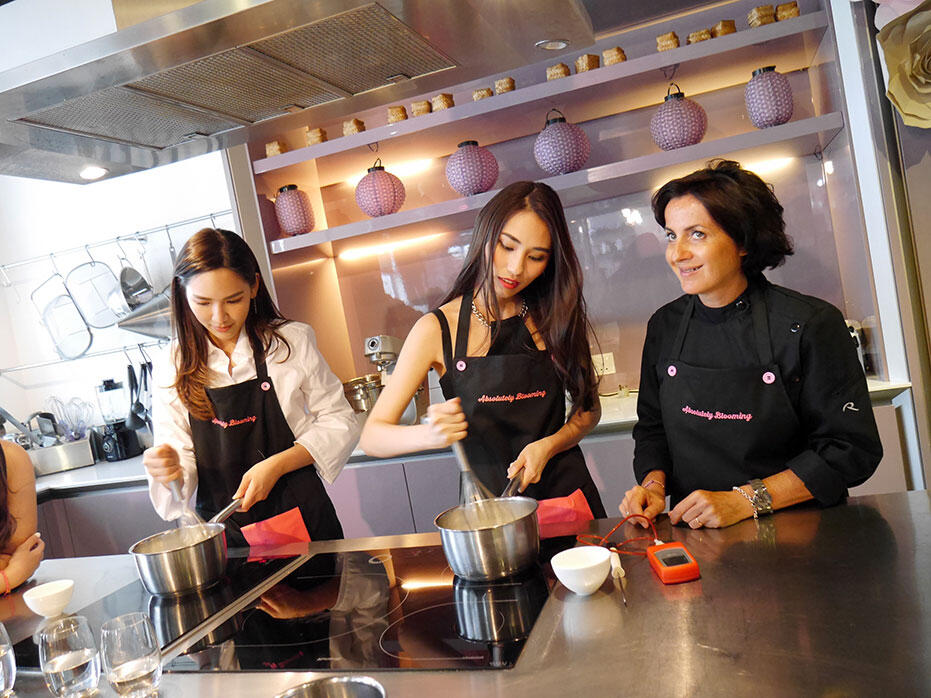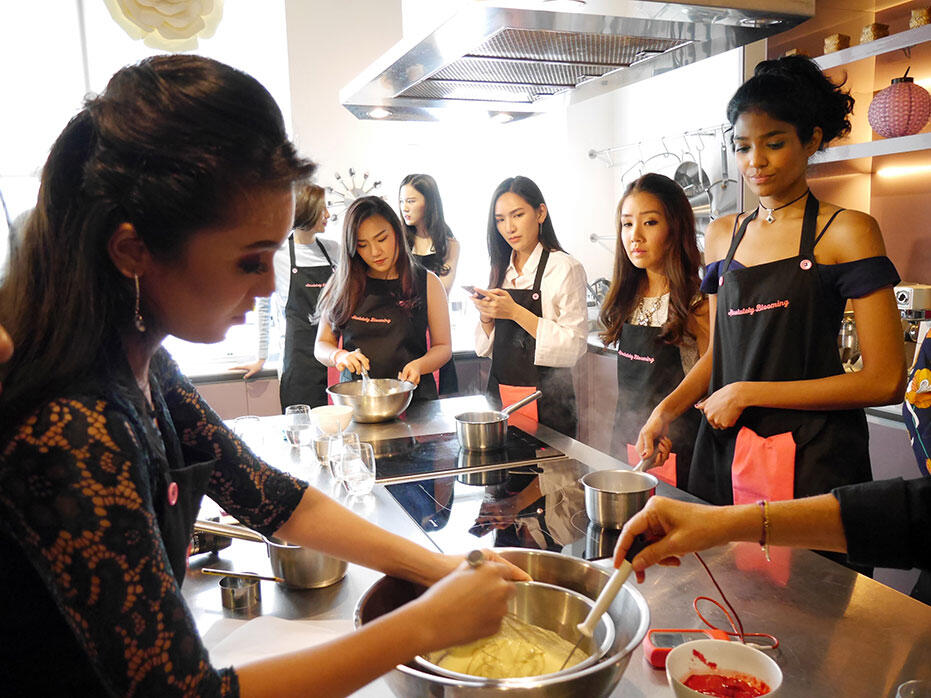 Nathalie had already pre-made macarons for us to finish up with, as it'd have taken 45 mintues for it to dry.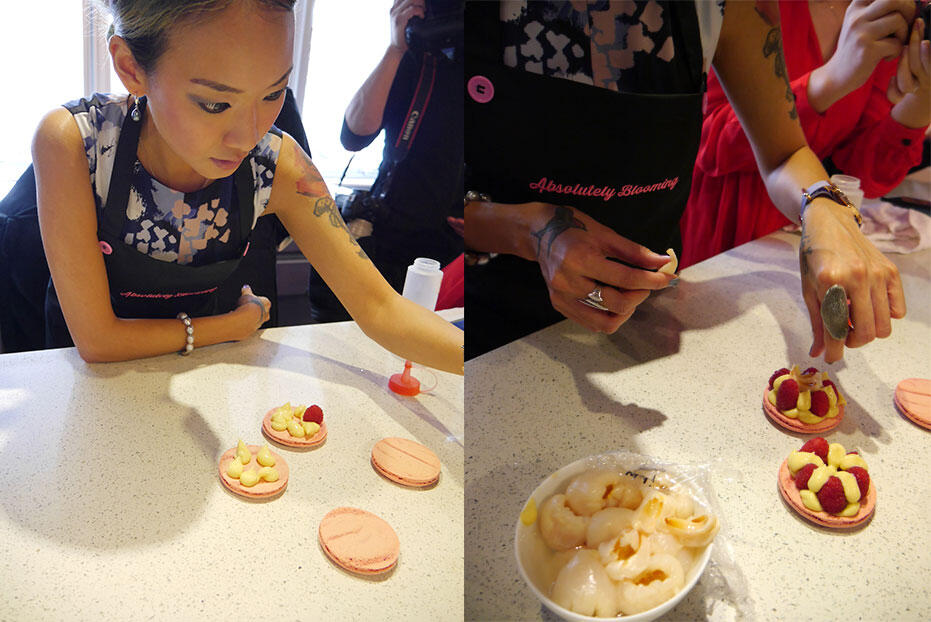 The fun part!!!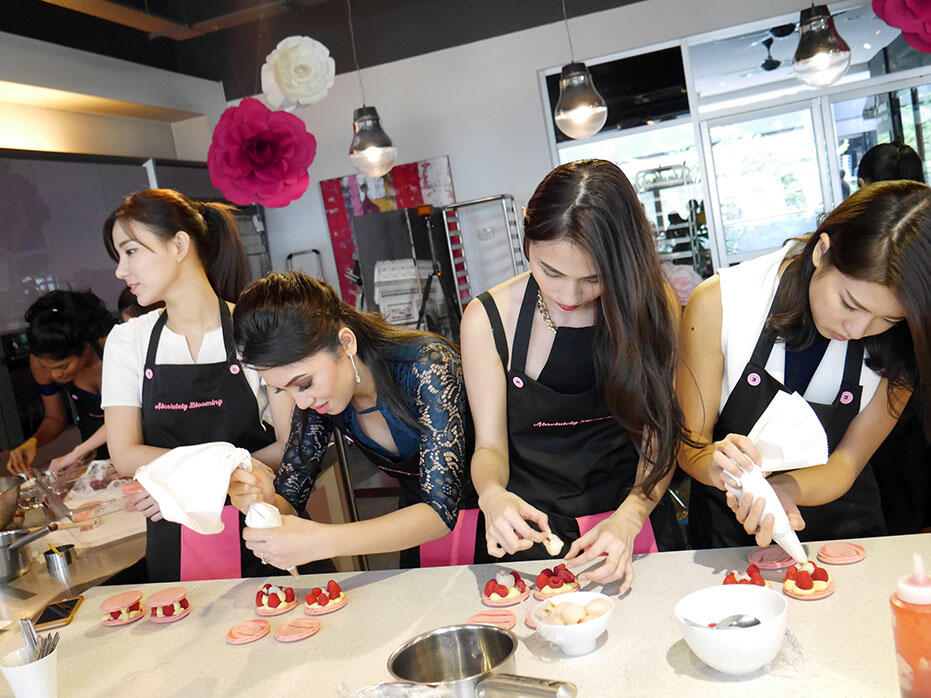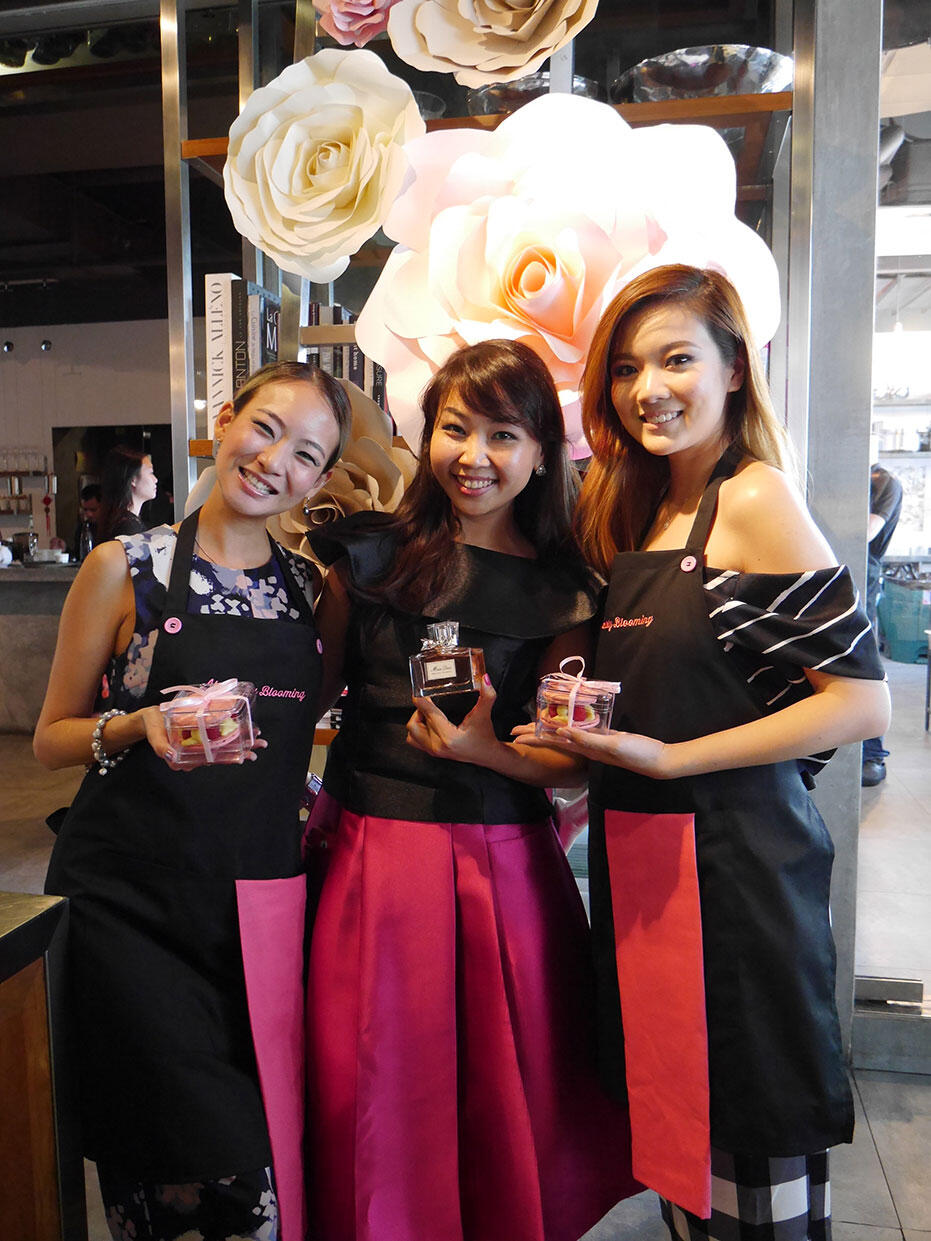 With our creations! – Me, Clarise from Dior, and Emily.
Making macarons is a very long and tedious process… i will never take it for granted again the next time i bite into one! Every step we had to take using the freshest and most natural ingredients was to mirror the efforts Dior takes in creating their perfumes. Did you know that they own their own fields where they plant the specific botanics required to derive essences from? I didn't!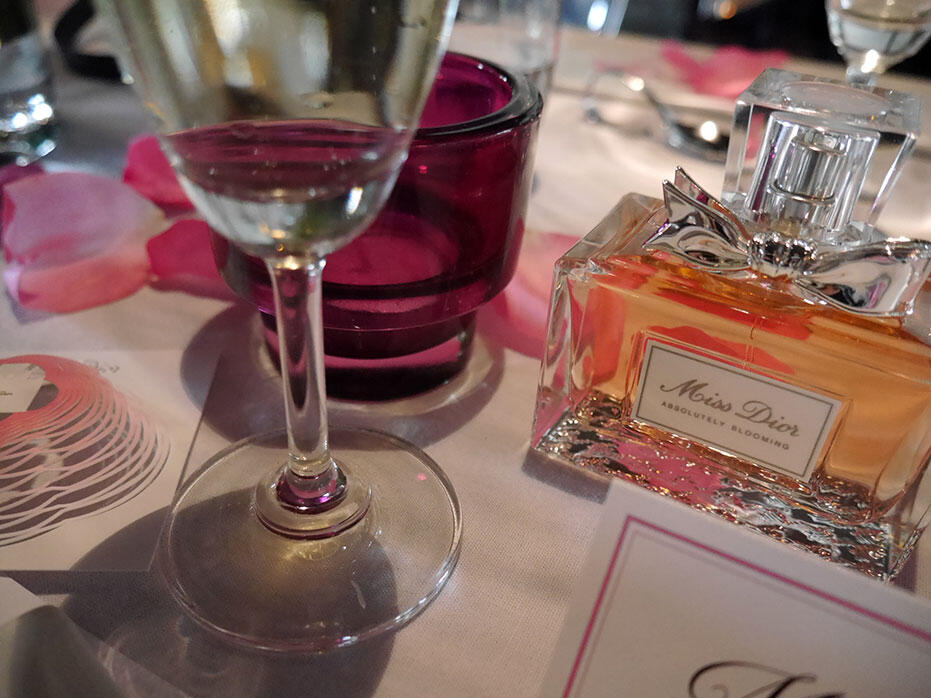 After hard work, comes food to reward us! Admittedly in the midst of all that baking, Bell and i looked at each other and said, "I think it's time for some champagne," and promptly headed to the bar.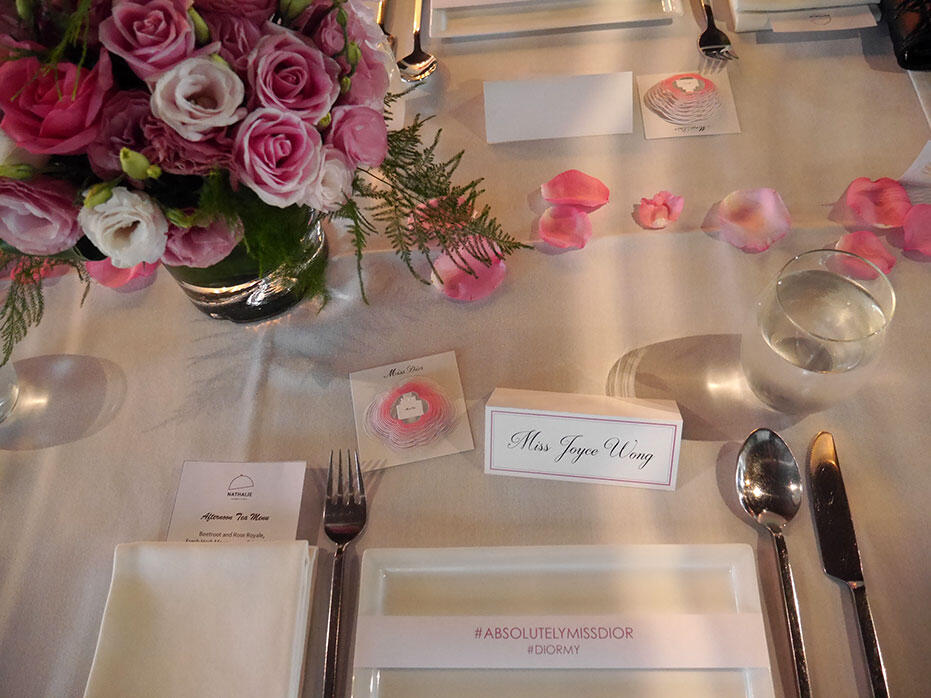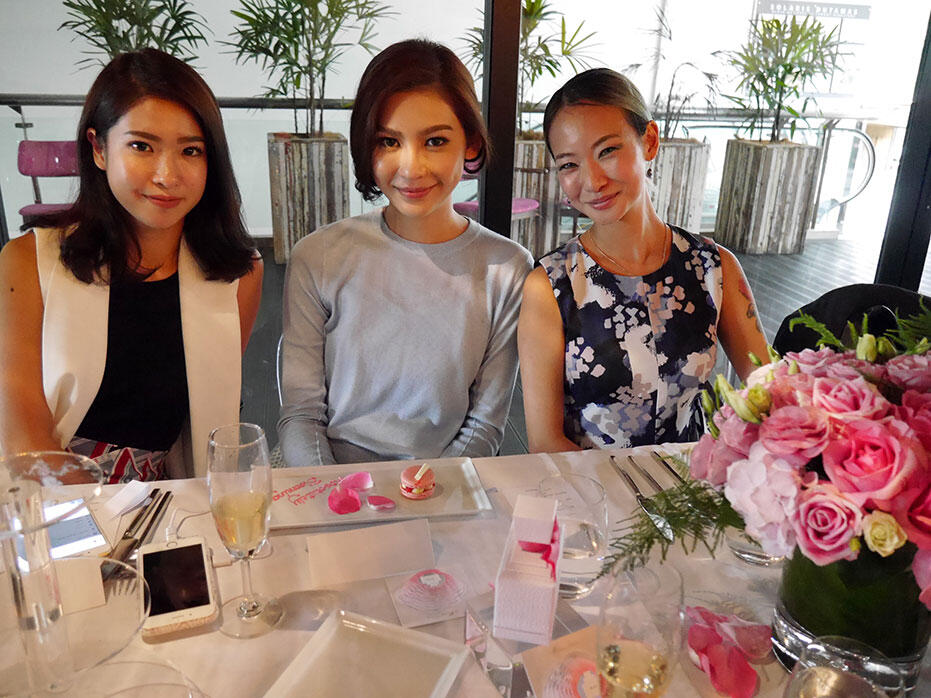 Bell, Anjoe and i
It was such a pleasure to have actual conversations with everyone instead of the rush-rush hi-bye you-look-so-good mwah-mwah on the events circuit. I managed to speak to diff girls about traveling and LIFE. For instance, i never knew Anjoe was a pharmacist in London before she fell into acting by luck!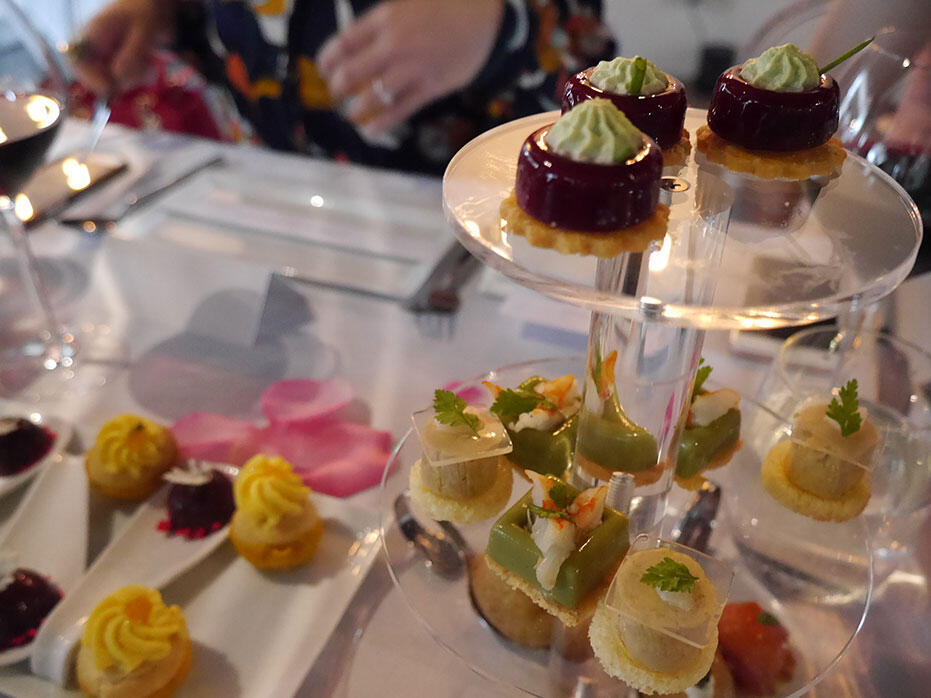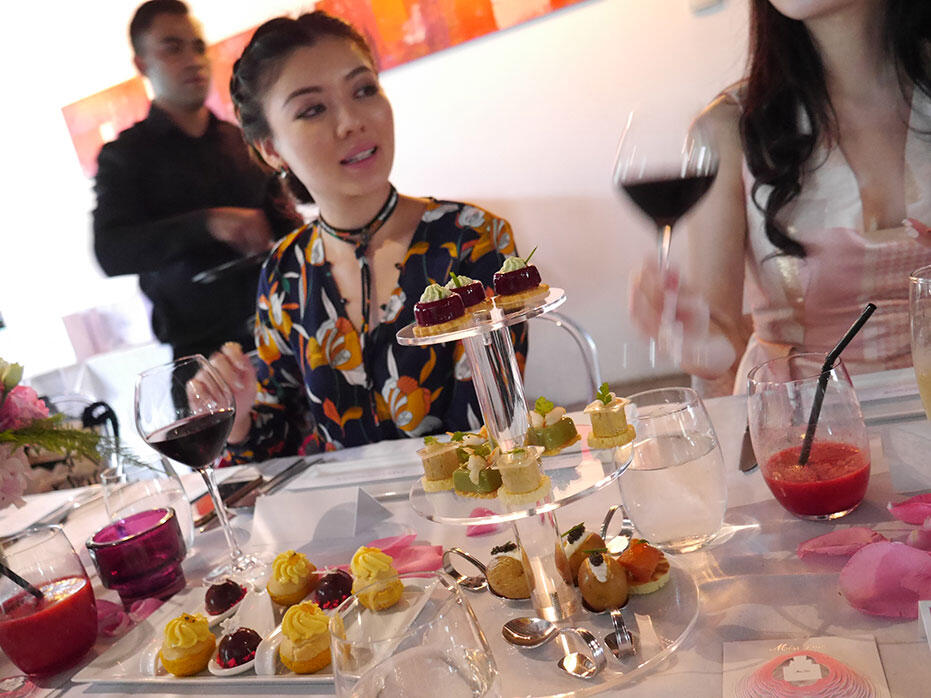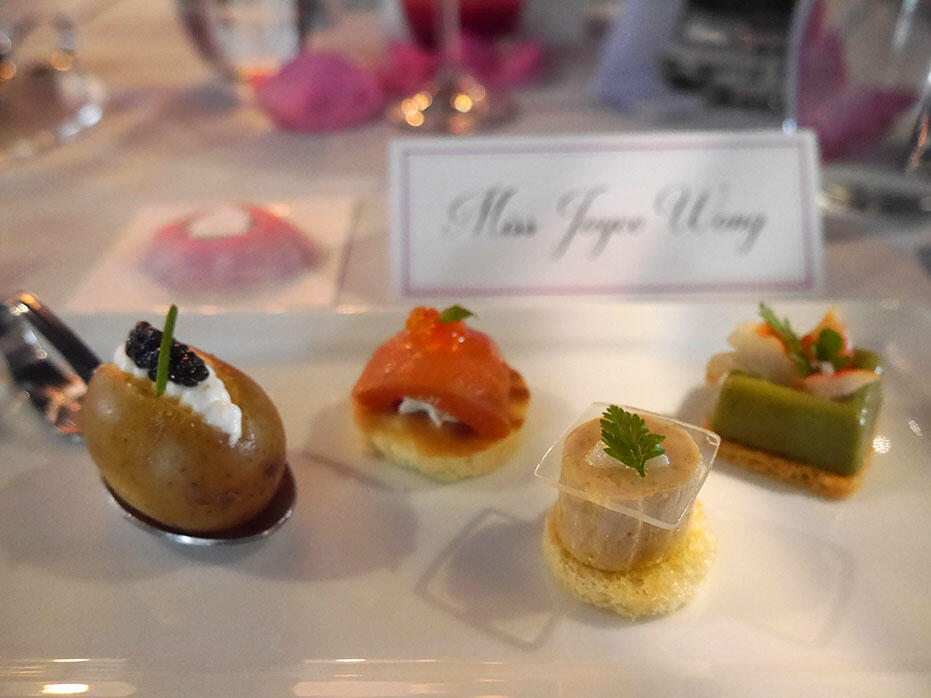 Ispahan Maracons; Salmon + Fish Roe; Foie Gras Terrine + Lychee Jelly; and Revised Avocado Prawn Cocktail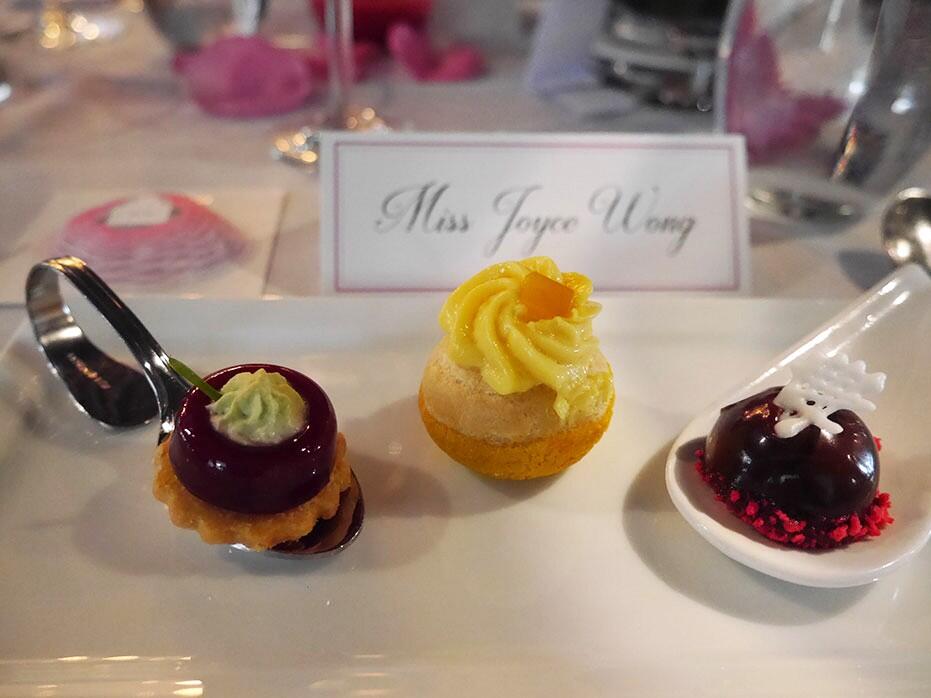 Beetroot and Rose Royale + Fresh Herb Mousse on a Crispy Sable; Upside Down Mango Passion Fruit Choux; and Raspberry and Chocolate Panacotta.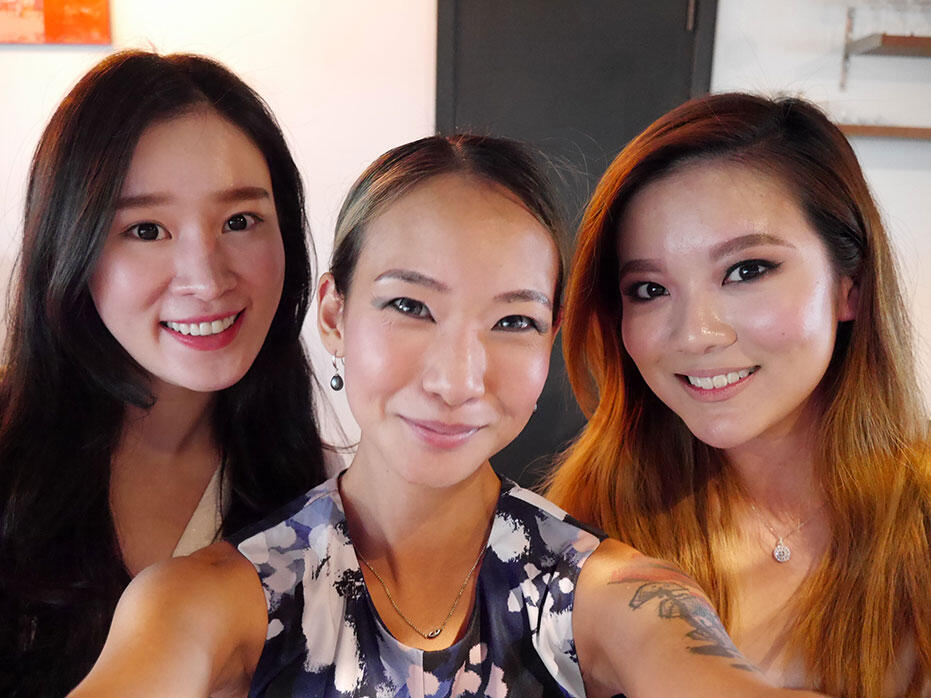 Joanne Yew, me and Emily
Joanne has one of those sublime complexions you stare and stare at, trying to find a blemish but can't. She must think me a freak cos every time i talk to her i just look at her with wide eyes (when in actual fact i can't believe her skin is so… goddamn perfect.)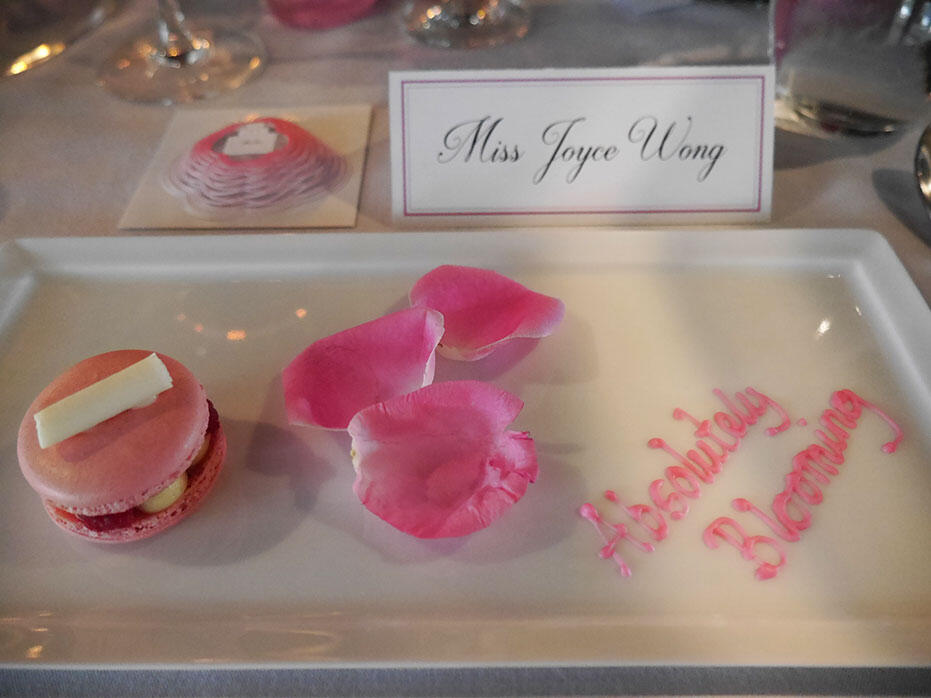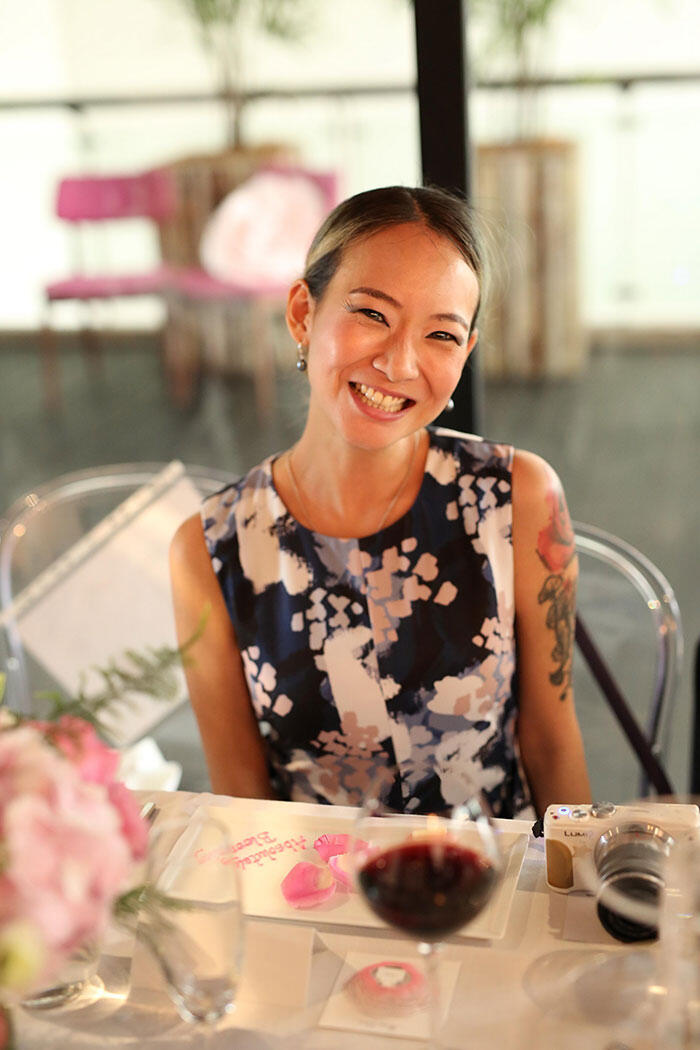 Thanks again for having me Dior!
You can kidnap me for a French pastry class and champagne afternoon tea ANYTIME.
xx