KL Fashion Week took a toll on my face, body and liver but it was really good to party and catch up with friends i only get to leisurely hang out with during this week. I attended 3 out of the 5 days this year (which is better than the years i was completely away on a trip elsewhere) and wish i could have enthusiastically gone for more but i also had to juggle clients' work so it was a crazyyyyy week.
I gave myself 75 mins to dress and get my face and hair ready before leaving for Pavilion. Small pic on right is how i semi-apply lippie and then eyeshadow to make sure it goes. I'm not a planner when it comes to my make up looks. Once i know what i'm gonna wear, i head to my bathroom and just go with what i feel out of the many palettes i so luckily have!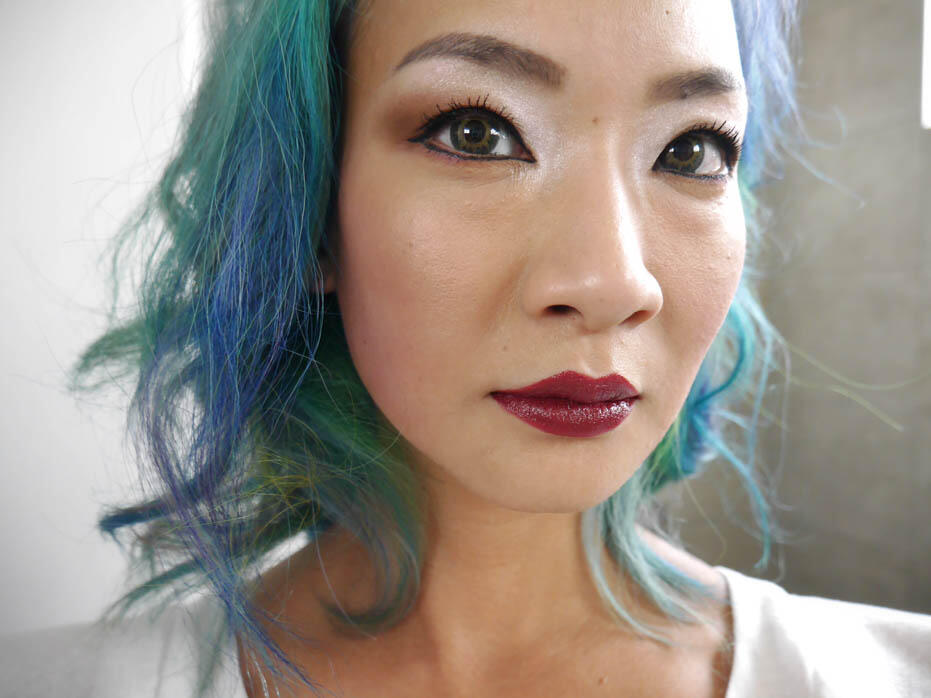 Eyeshadows from Urban Decay's Alice Through The Looking Glass palette,
lipstick is this awesome deep brown (Diorific 001 Diorama) which was the last one in stock (in MV last week).
Forgive my locks, i champion-ly decided to experiment with my brand new GHD straightener (which Didi brought back from the States for me cos their online store there had a flash 50% sale a month back) for the first time… an hour before KLFW. I watched a couple of youtube vids the night before, and tried to do the curl and twist thing while thinking to myself, "Having long hair is so much work!!" I went to Centro the next day to have my hair done for me. I def need more practice with this hair straightener.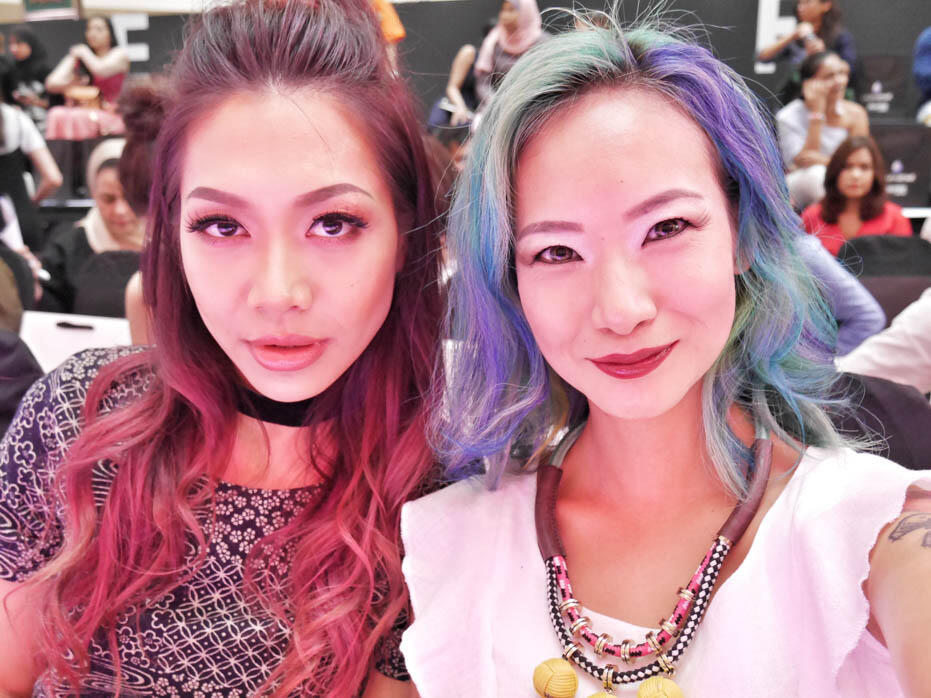 Alway effervescent Hunny Madu and i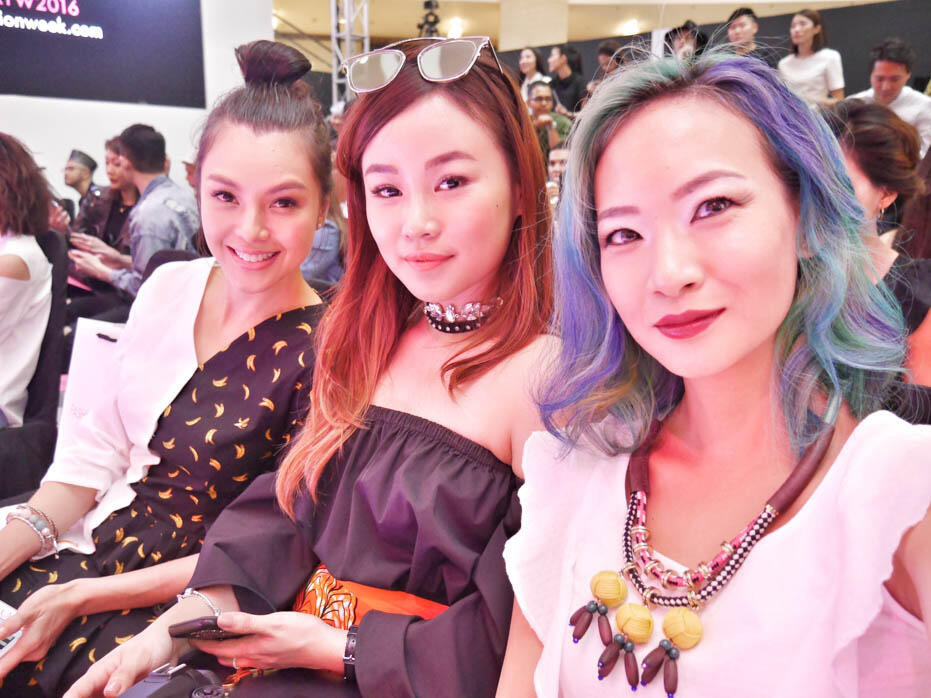 Carmen Soo, Charis Ow and i. We're all wearing My Apparel Zoo by Ellie Norman.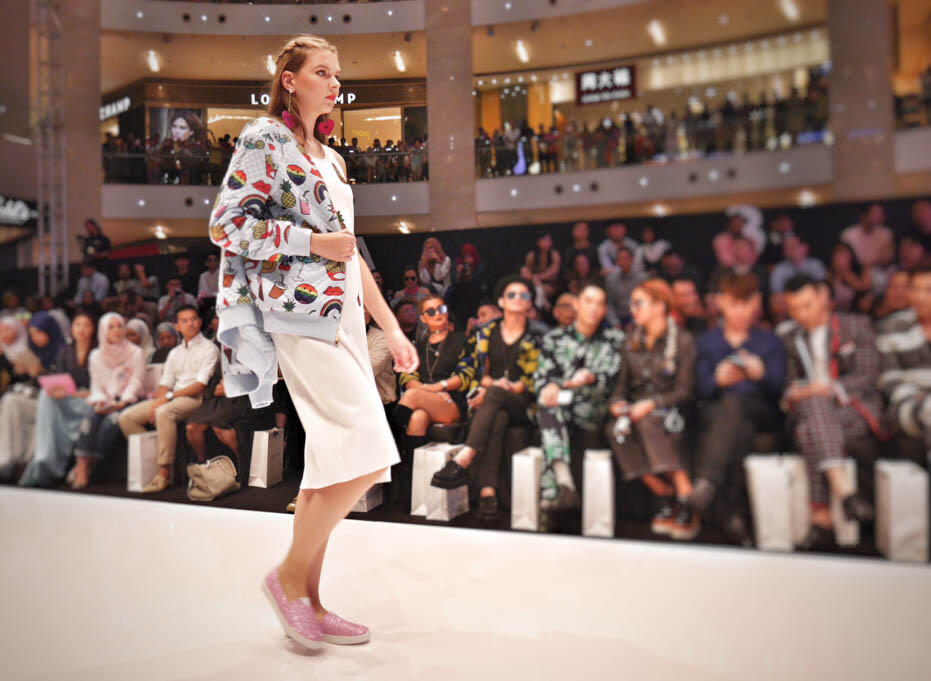 The 5pm show kicked off with Schmiley Mo by Indonesian designer Diana Rikasari.
It's her first time showing in KL, and i connected with her back in 2008 when she started being known for her colourful blog HOT CHOCOLATE & MINT and i got her to be a contributor to TIC. It's really awesome to see how she's grown her style and exploded further on the fashion scene!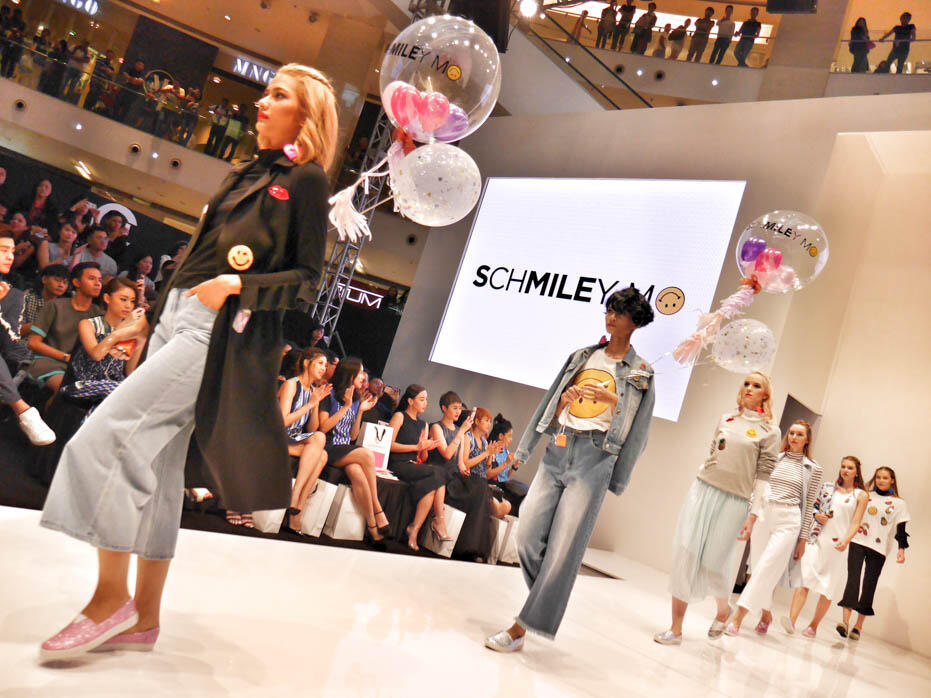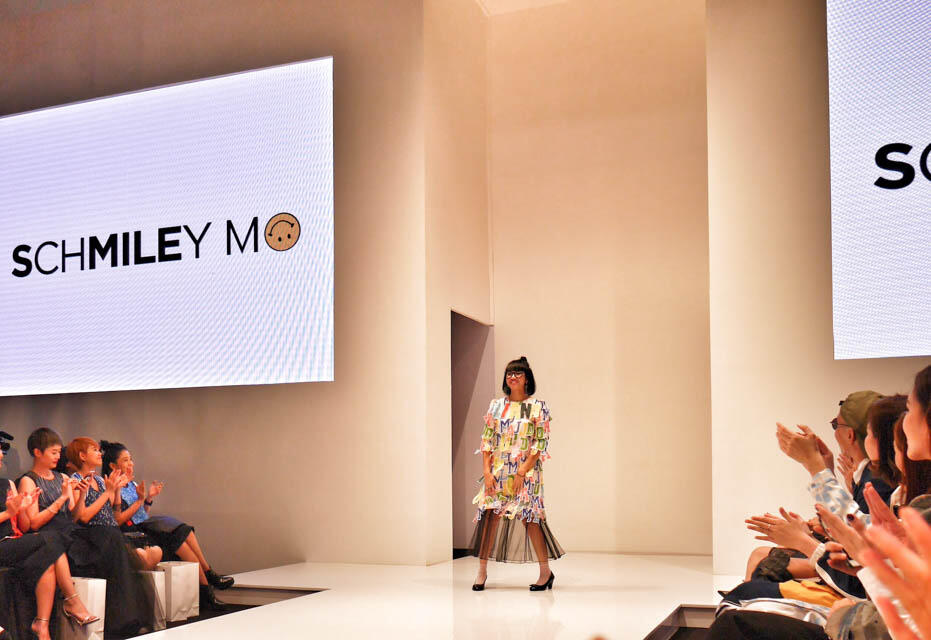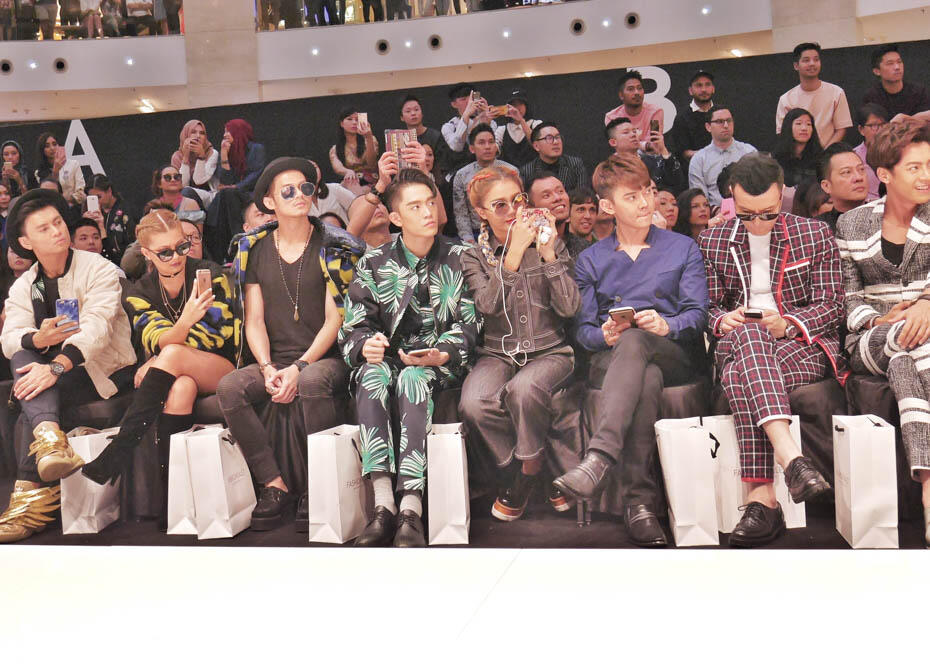 I spy Brian See and Kittie Yiyi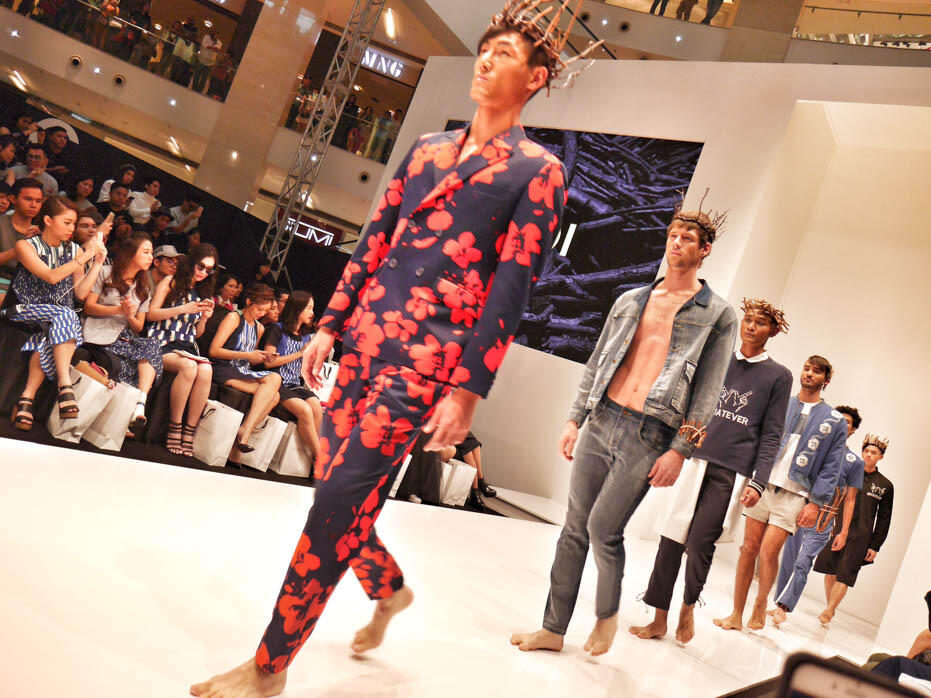 Comoddity / CMDI by Vincent Siow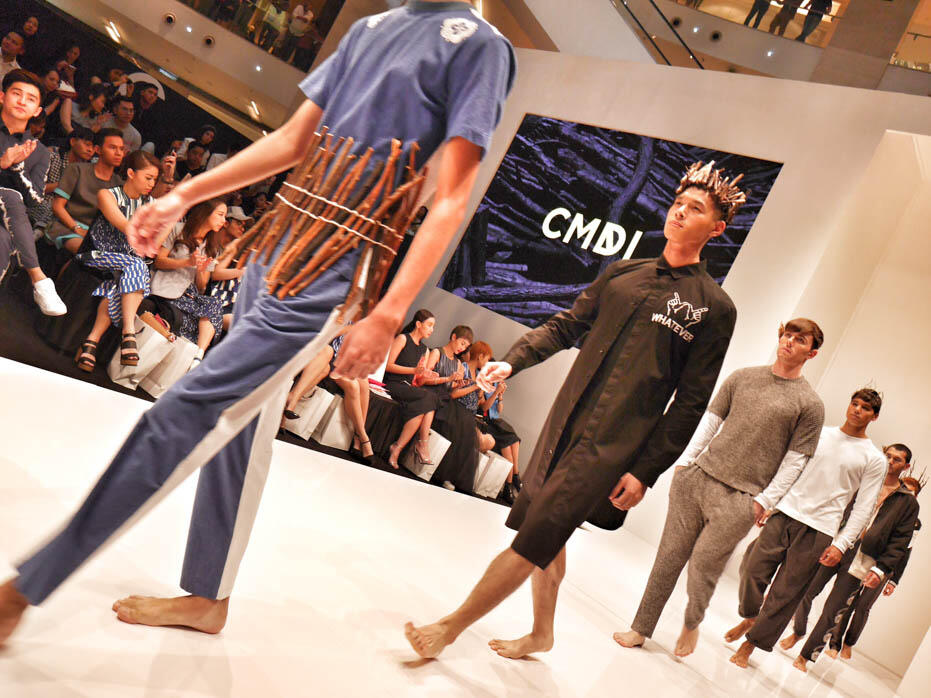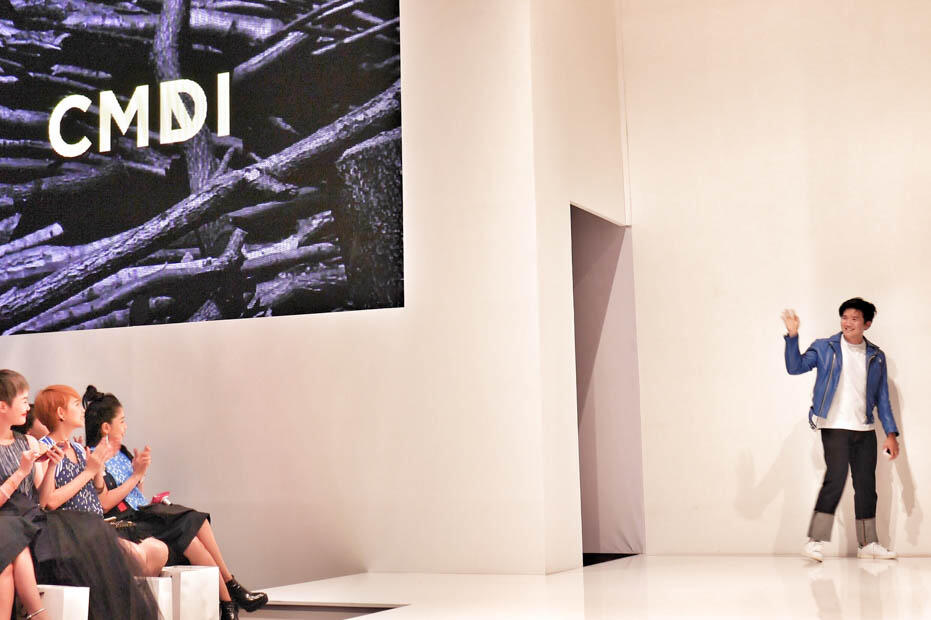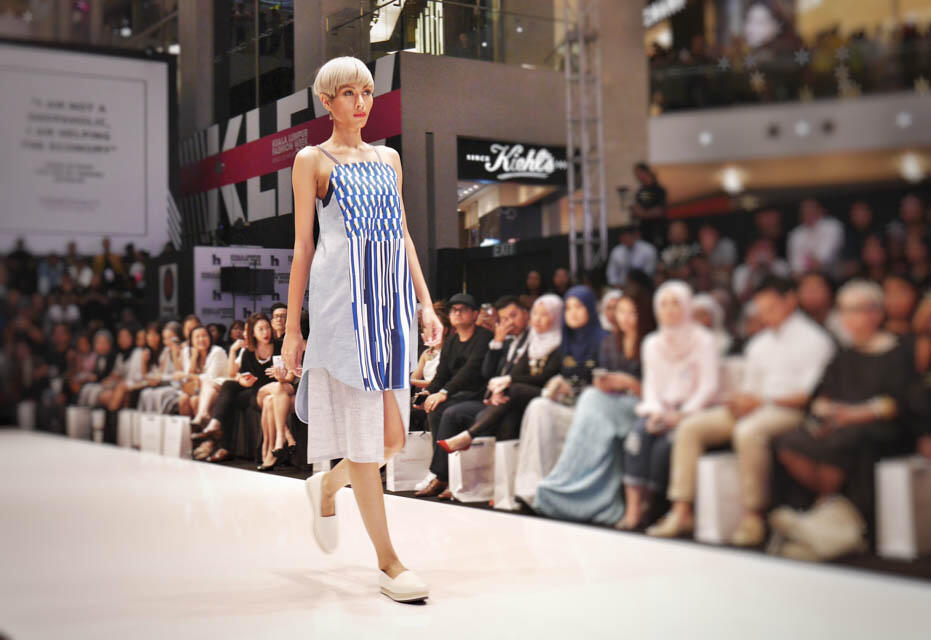 One of my fave pieces from Cassey Gan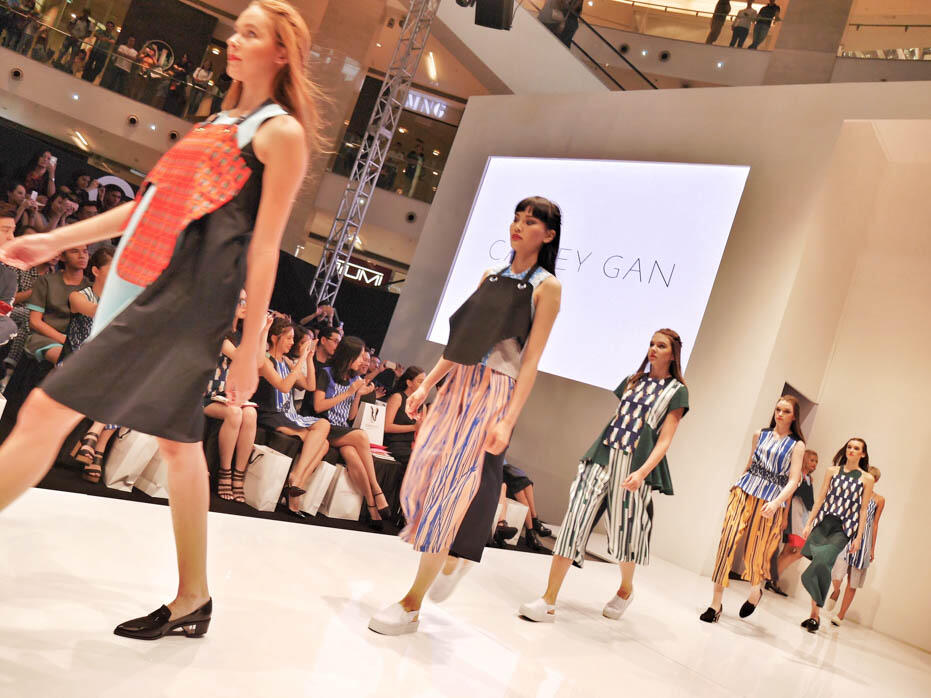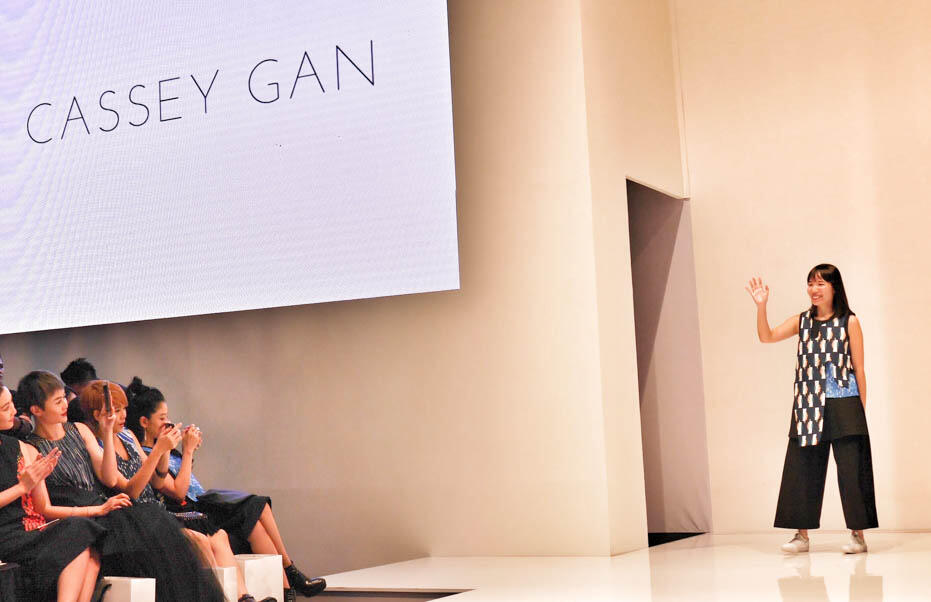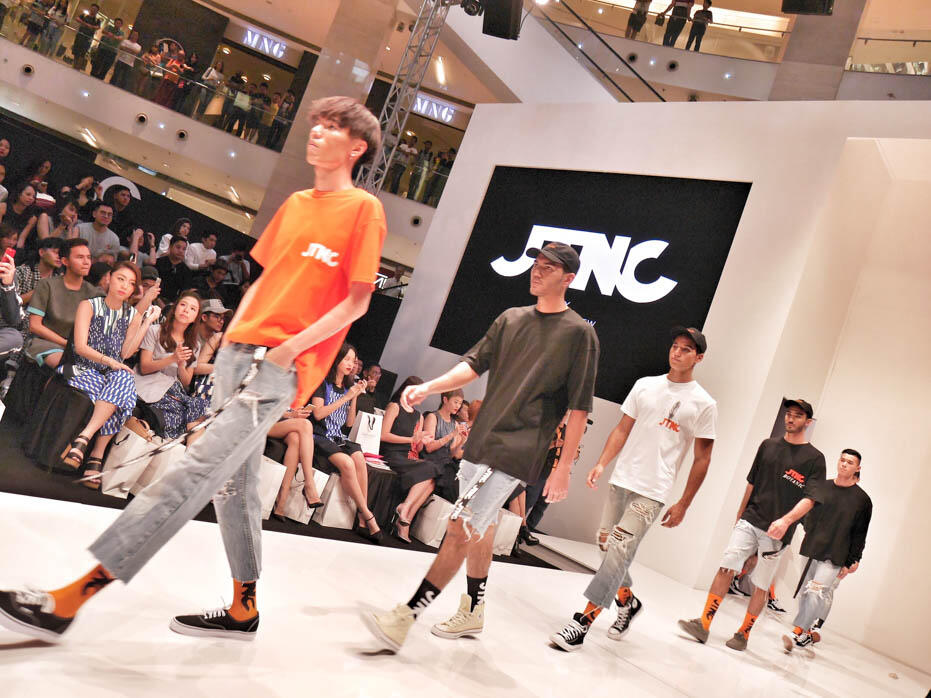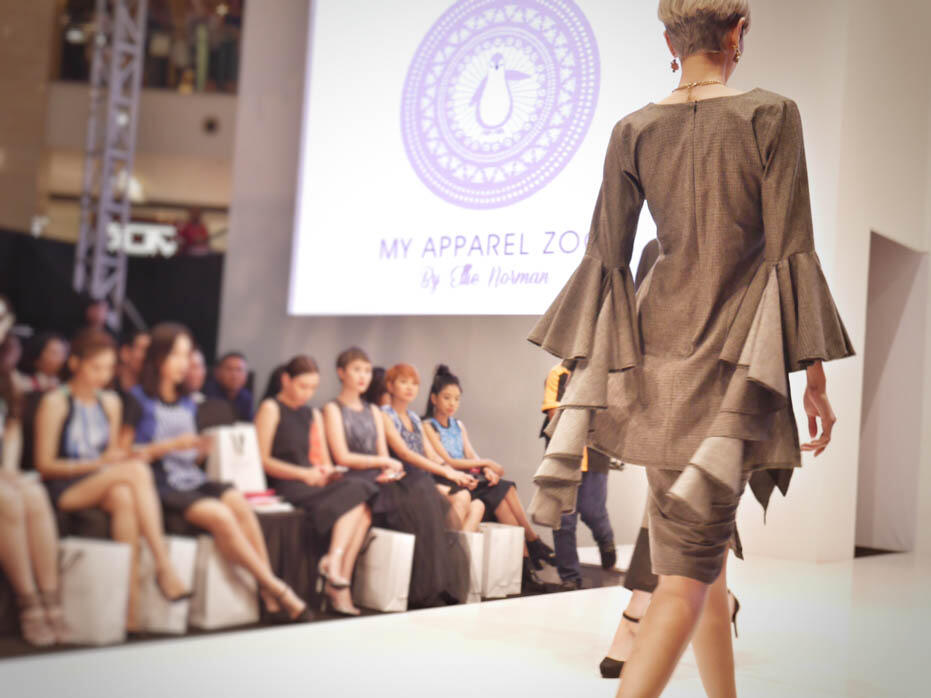 My fave from  My Apparel Zoo – those waterfall sleeves!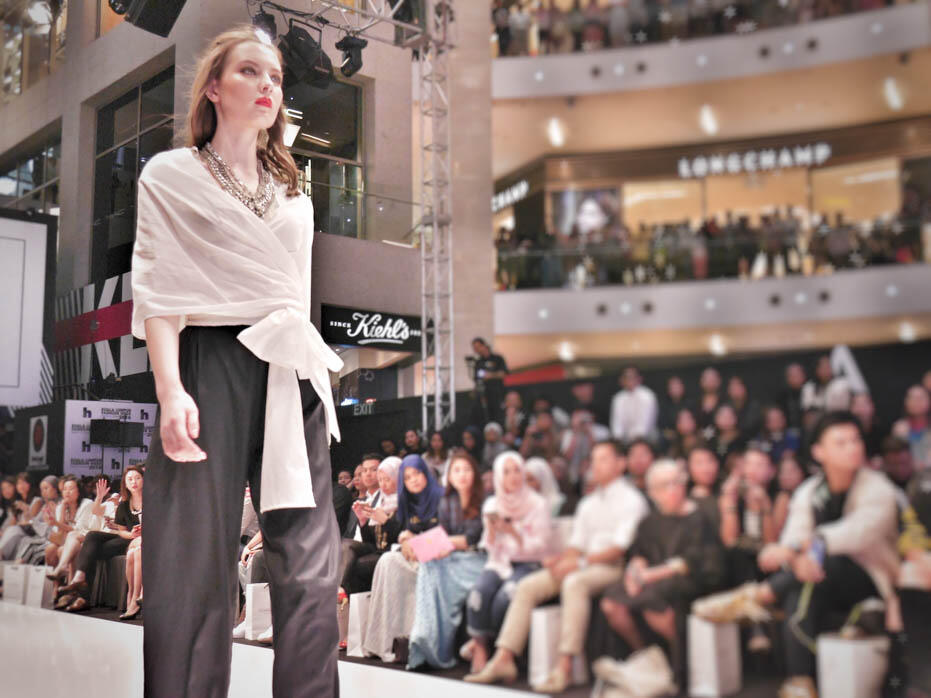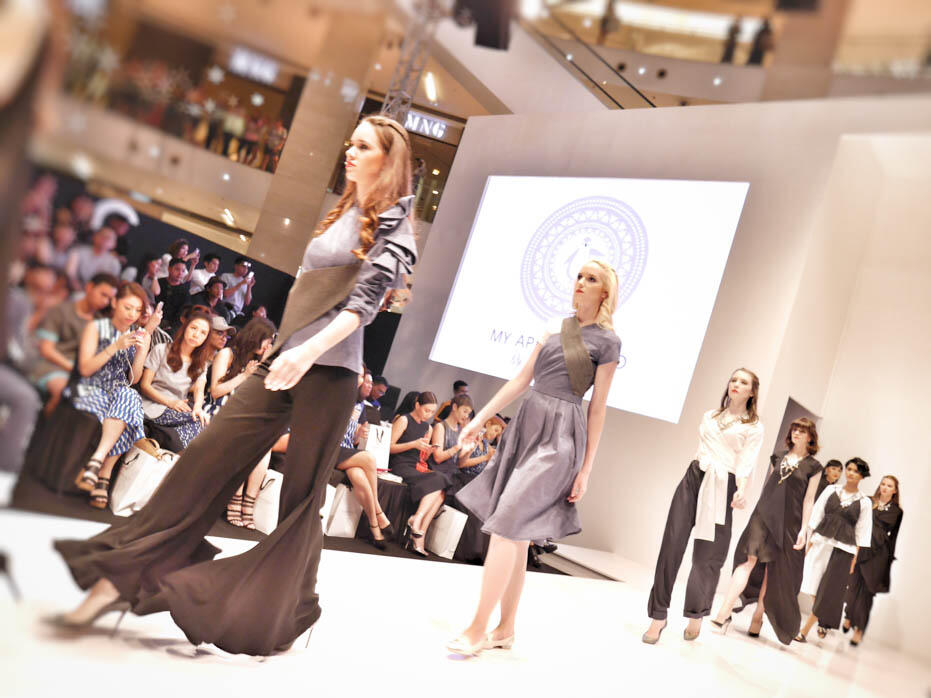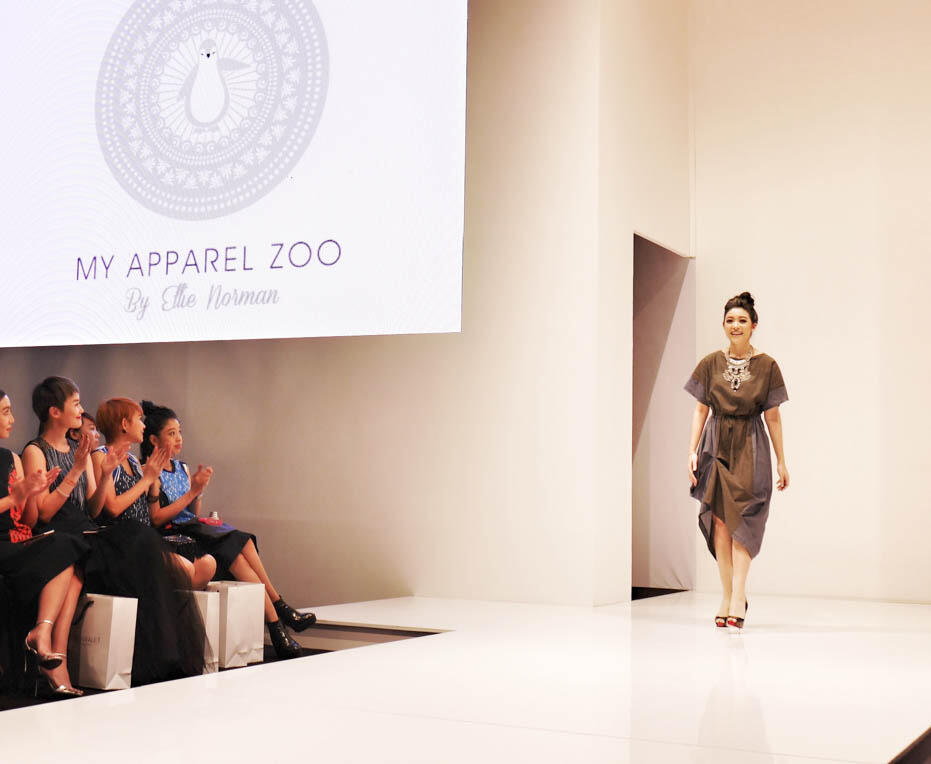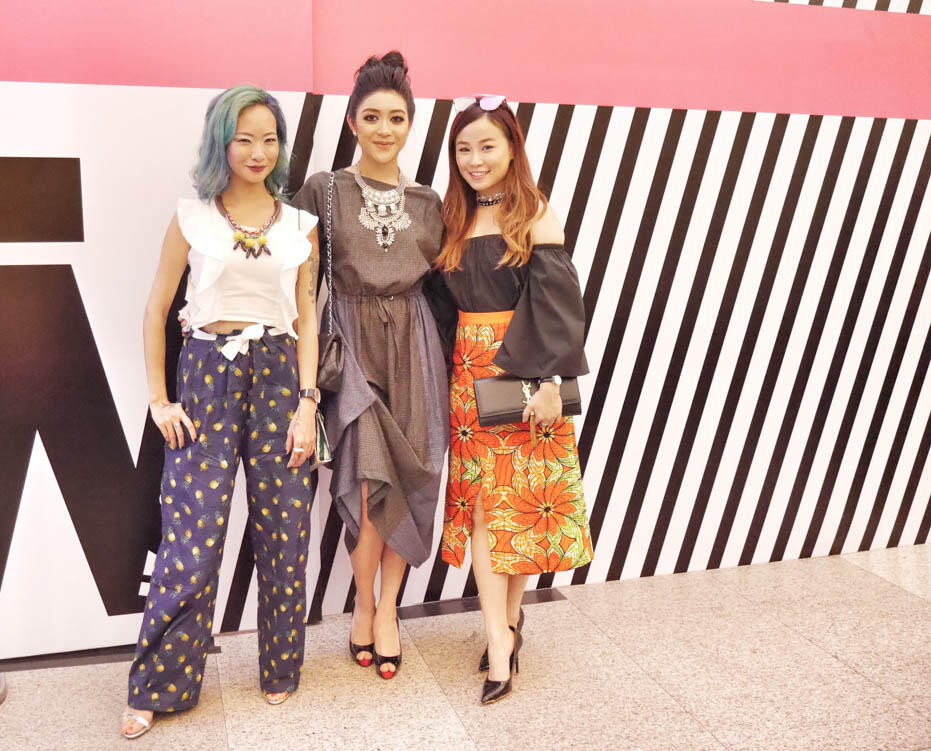 Charis and i with designer and #girlboss Ellie, congrats on winning the Outstanding Best Brand Award for KLFW RTW 2016!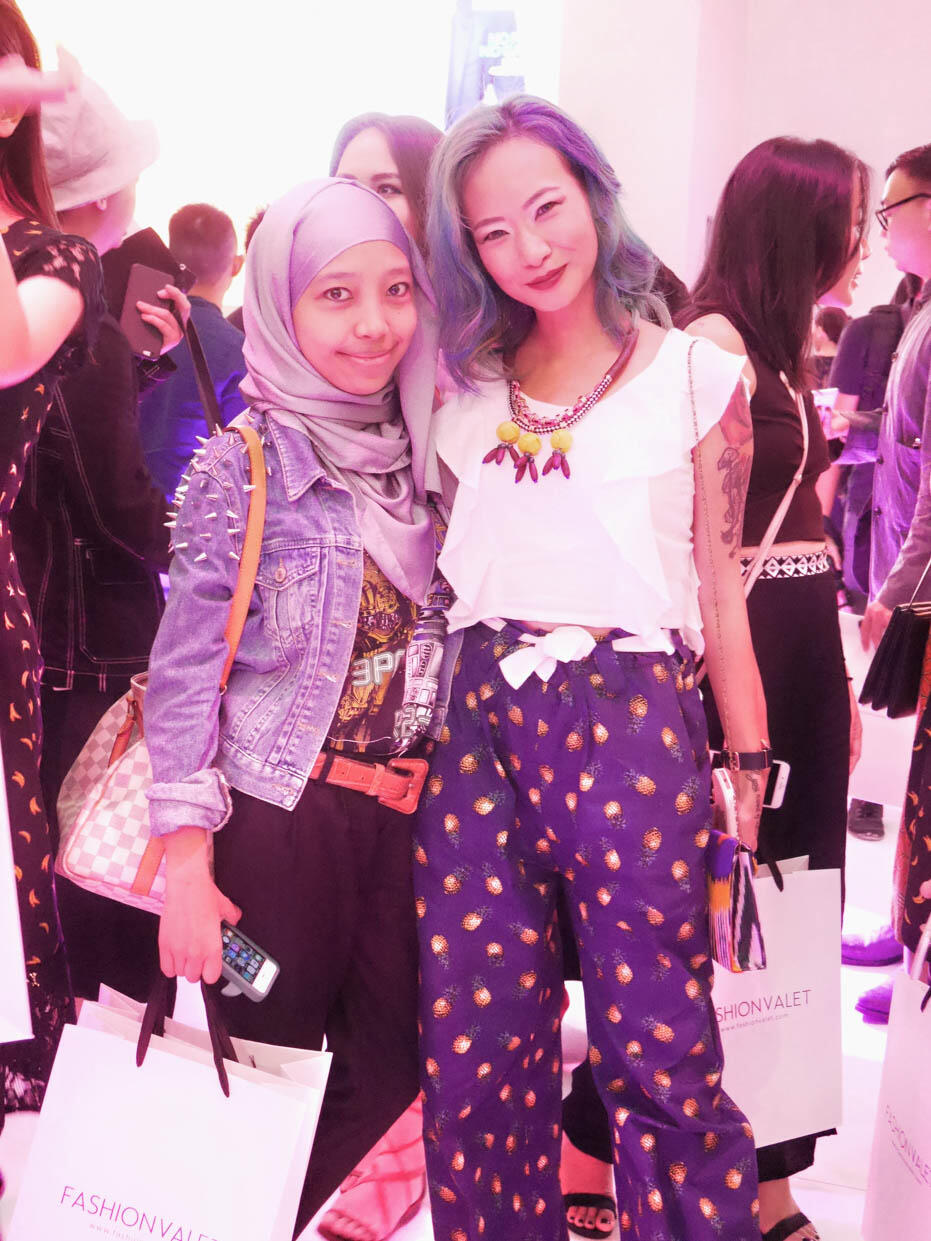 With the cutest Jezmine Blossom!!! We're typically rainbow buddies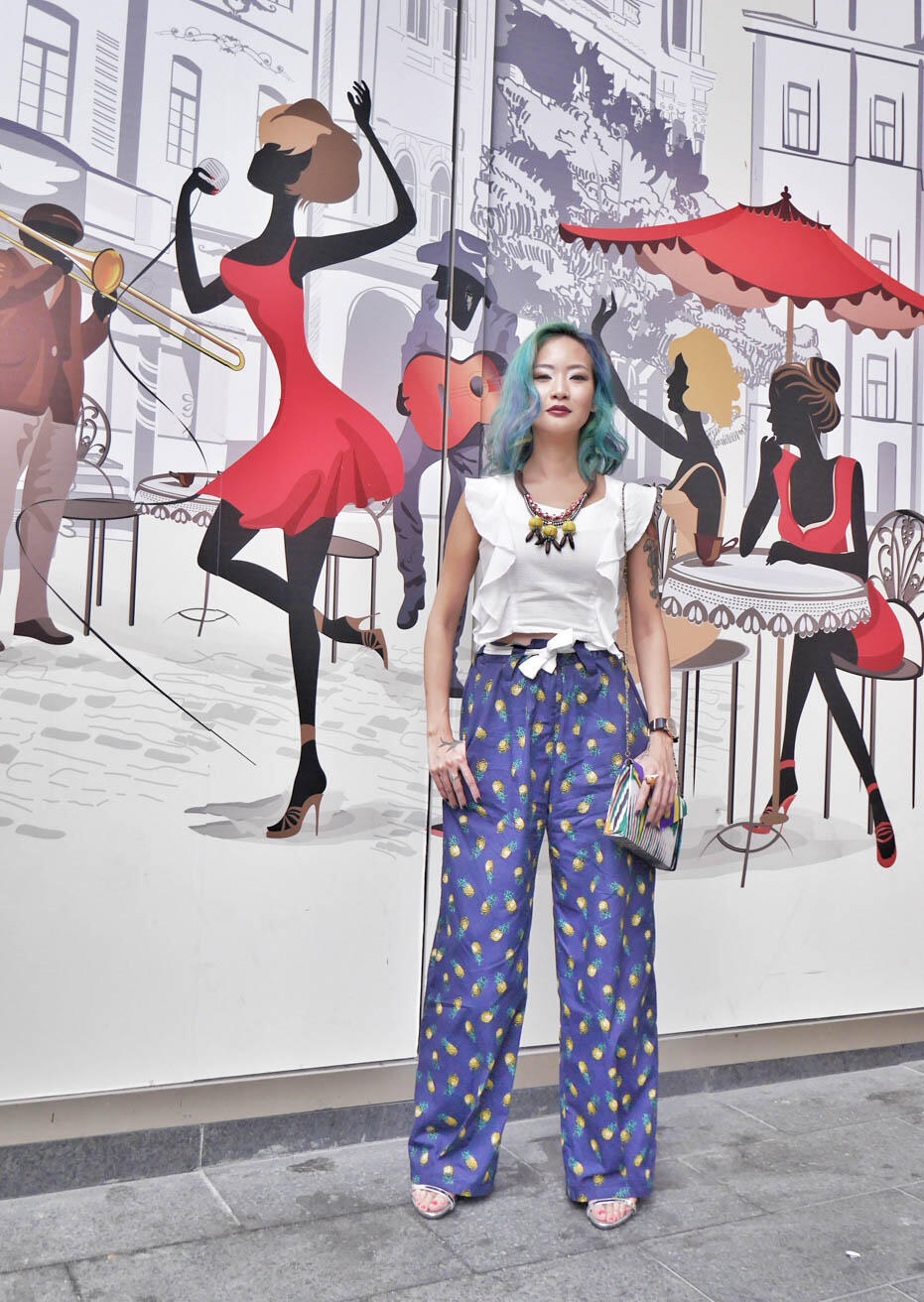 Hair and make up – MYSELF haha
Top and pineapple pants: My Apparel Zoo by Ellie Norman
Shoes: Marissa Silver by Christy Ng
Clutch: Frankitas
Necklace: was on sale in MNG 🙂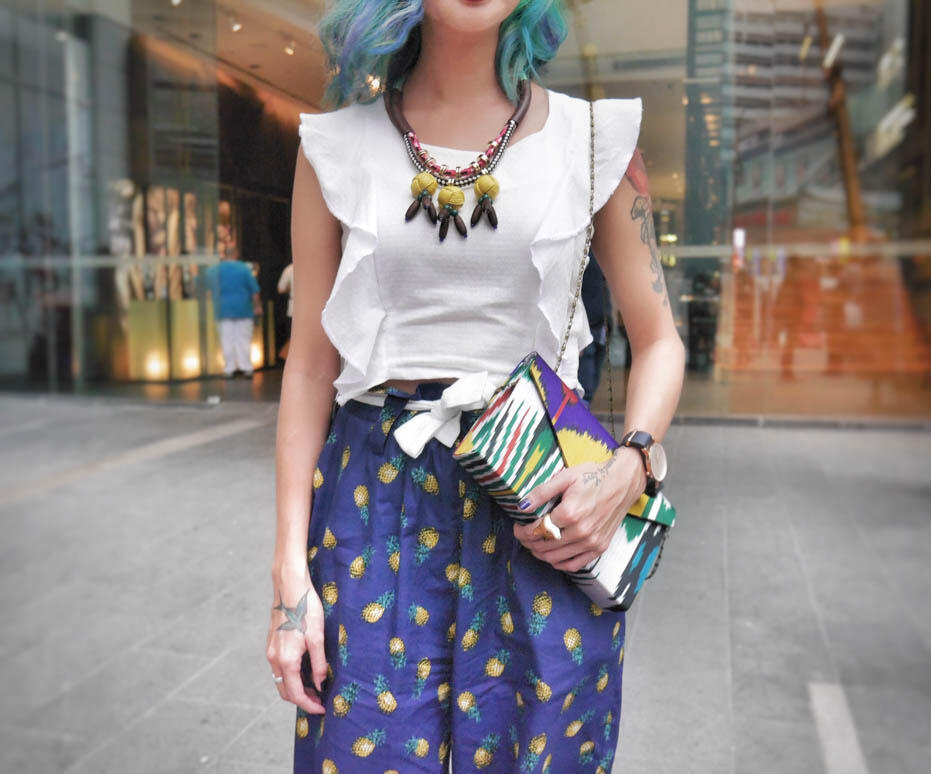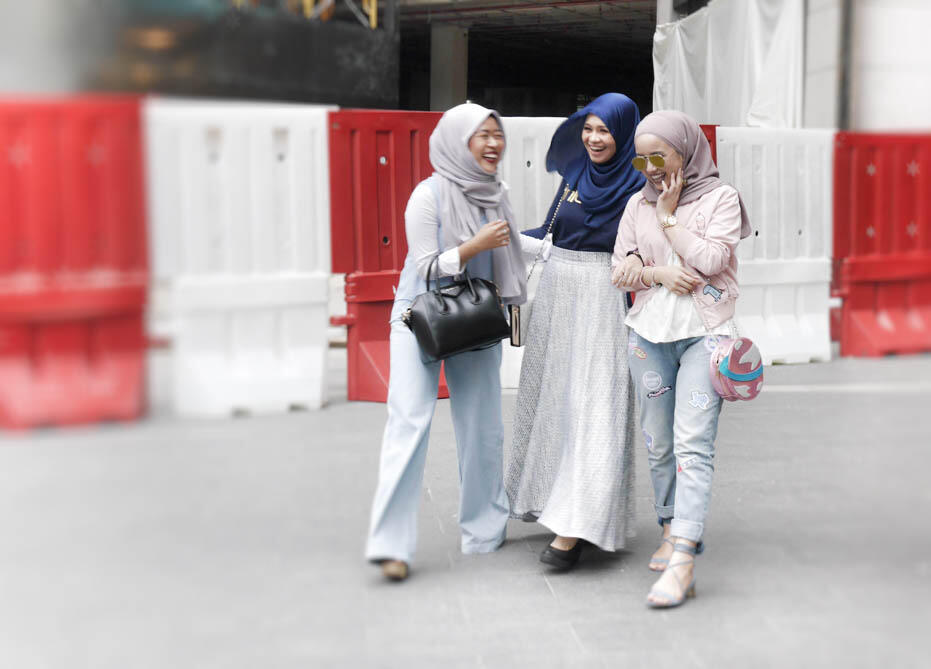 I shot a nice pic of Shea Rasol, Raja Nadia Sabrina and Faafirds laughing away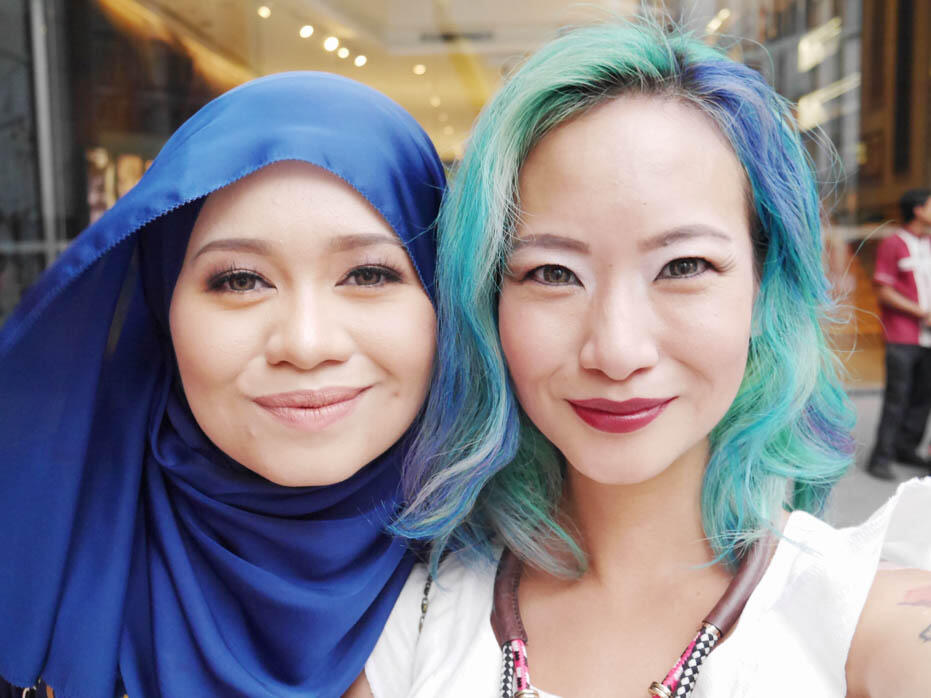 Raja Nadia is always elegant and sopan. If she's a graceful orchid, i'm… a wildflower whose head has got blown off by the wind.
She's also the founder and designer of beautiful label Aere, sorry i couldn't make it to your show!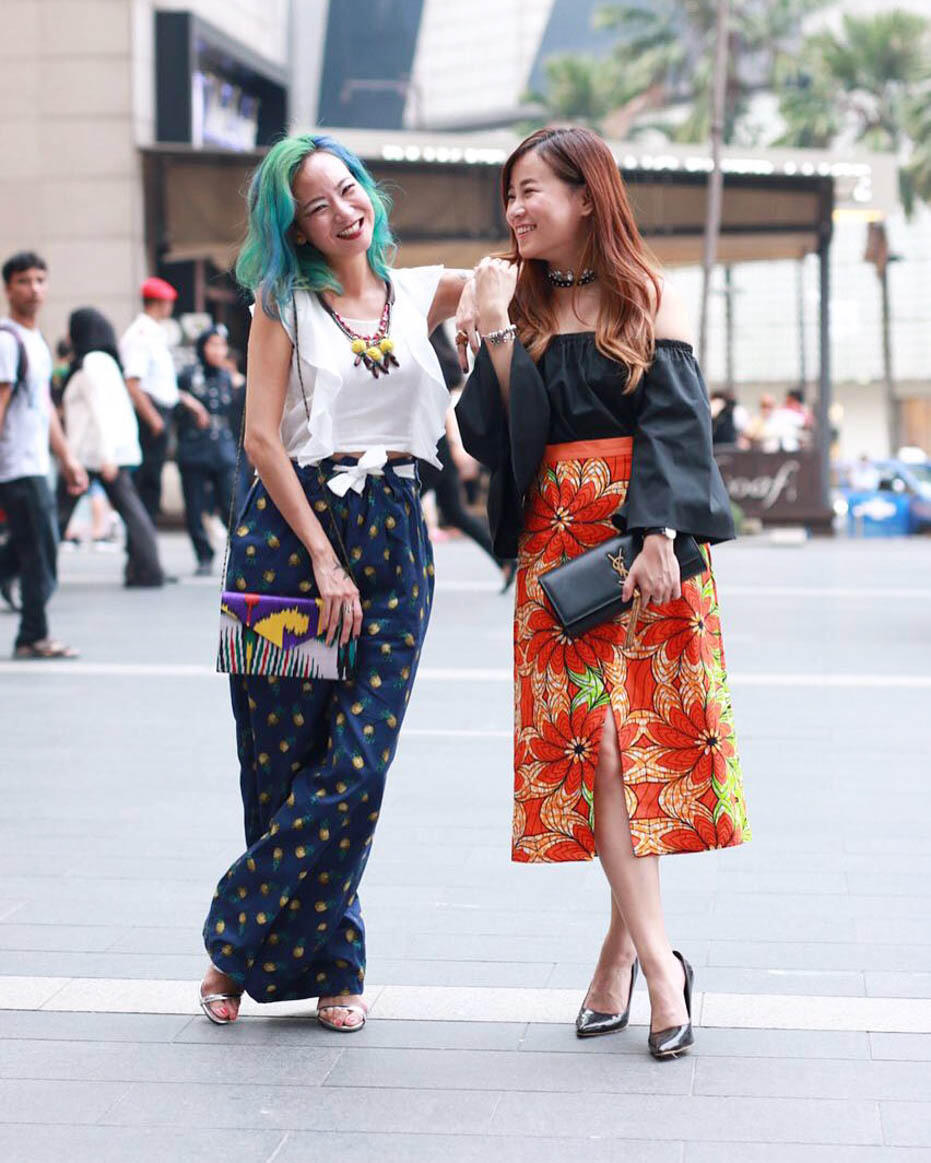 Charis and I were doing the 'pretend we're talking and laughing' thing for the camera. It's really a thing! After going for so many photoshoots where one is asked to pose doing that, we're both naturals. I'd say stupid things aloud like "What shall we eat later?" and just spurt nonsense so we can REALLY laugh.
We were both heading to the same dinner event hosted by Charis from Korea (not to be confused for Charis Ow the girl who's in pic above!) for a bunch of KL's female influencers at The Point Restaurant & Bar. Thanks Bella Kuan for extending the invitation!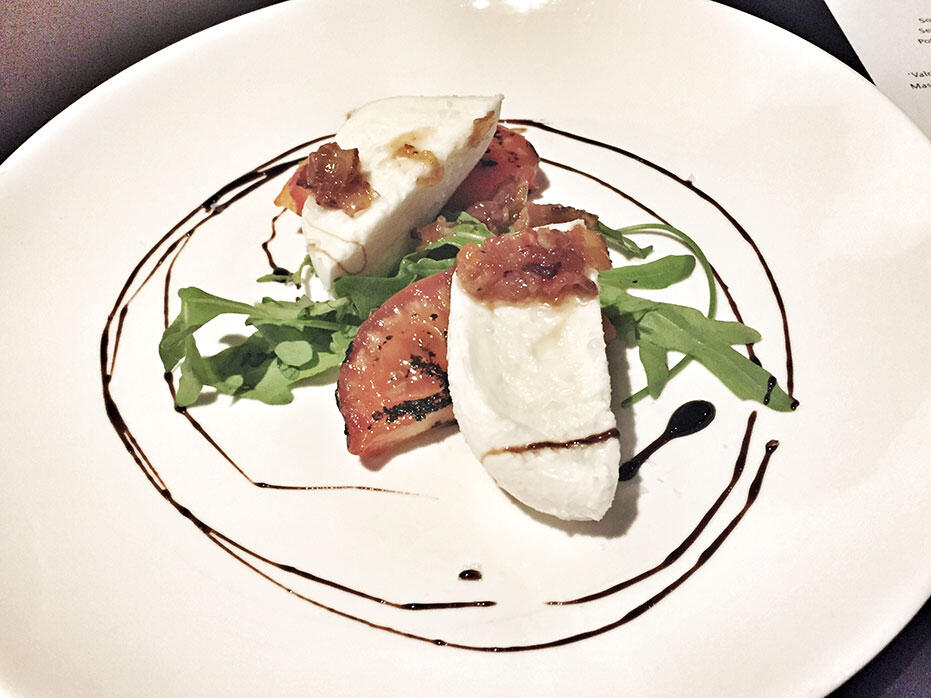 Generous servings of fresh buffalo mozzarella with bacon jam, camarelized tomato, rocket and balsamico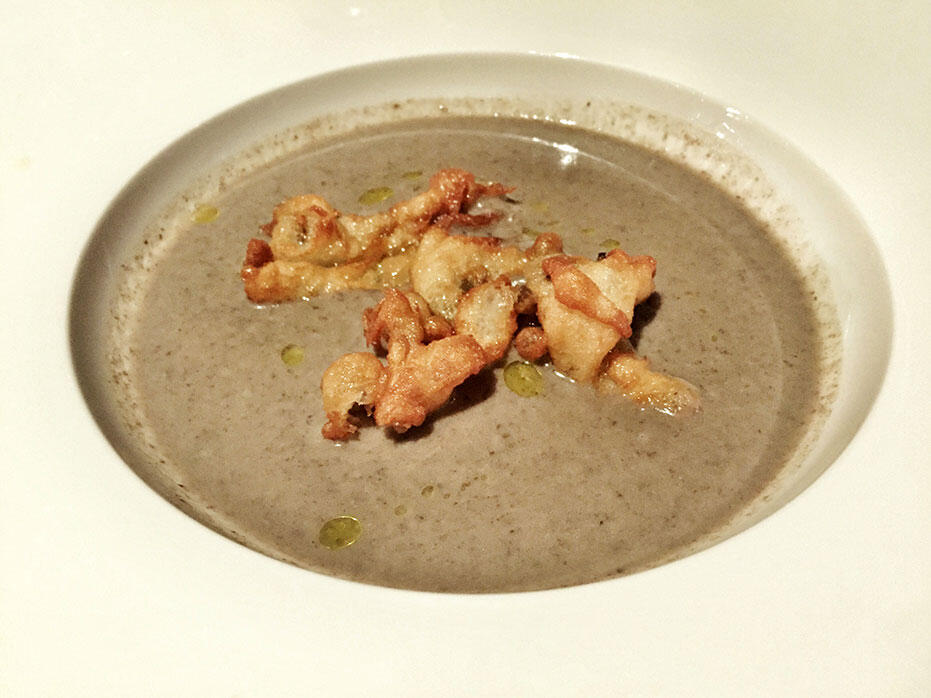 Mushroom fritters in truffle mixed mushroom soup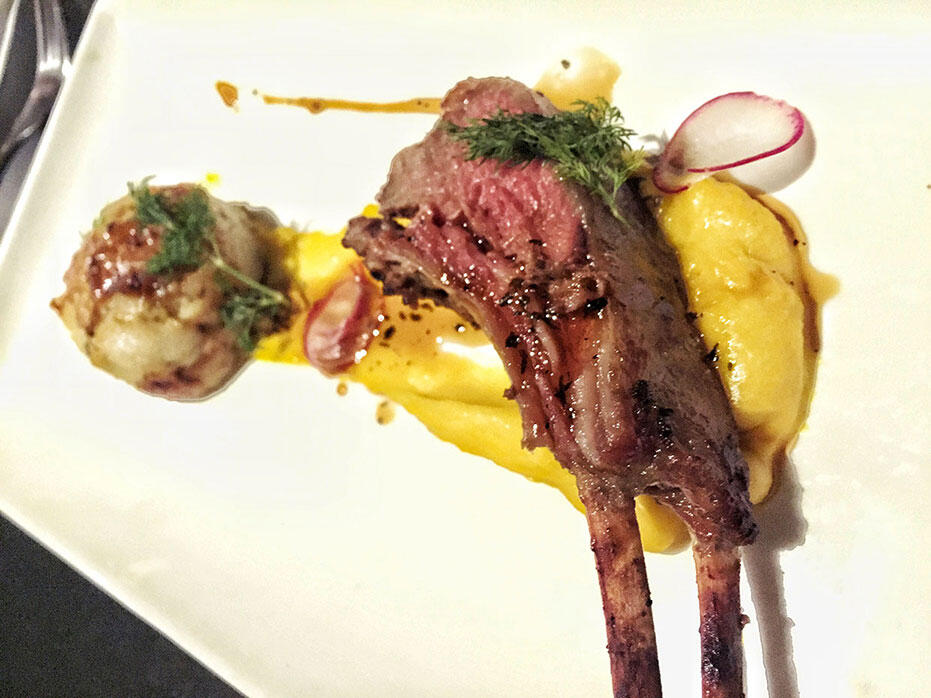 Sous vide NZ lamb rack with pumpkin puree, potato gratin, and mint jelly jus
With Danial and Andy from Charis, Korea.
They were here to promote their platform which offers Korean beauty products to the world!
Check out their IG @charis_official and website hicharis.net
After dinner, Bell and i took them for drinks at Mantra where we had lots of whiskeys, then she took them to try mamak at Devi's, while i went to say hi to the Livescape team in another bar in Telawo (forgot name), we dropped by Six (oh my god how it's changed. We had one drink and left).
I went to bed at 5am.
Groan. Why do i do this to myself, every time!