When KL's first installment of a Vape Con took place last year, i heard the turn-out was massive. Most people I know have already hopped on to the vaping bandwagon, smokers or non-smokers alike. The vaping trend in Malaysia started gaining traction particularly in 2015 and vape shops started popping up in most neighbourhoods.
Vapebar Malaysia is a notable vape shop that I would pass by everyday on my way to lunch, back when I studied in Sunway. Situated right above a motorcycle specialty shop on Jalan PJS 11/7, it is easily spotted as it stands out from the other shops around the hood with its brown exterior and fancy glass windows.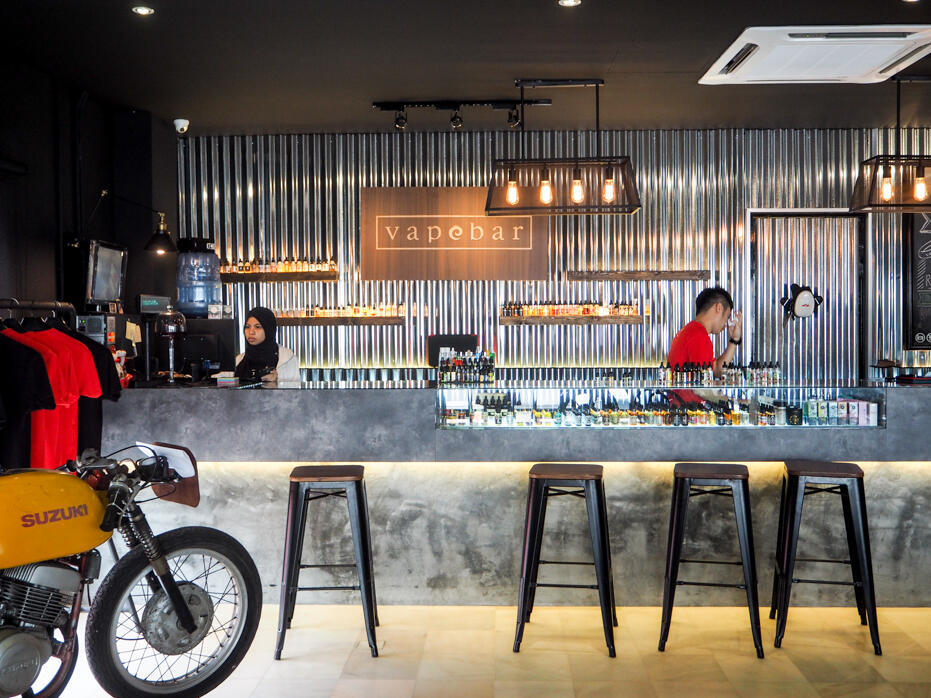 The interior of Vapebar gives off an industrial cafe vibe – wooden crates and furniture, concrete bar, zinc backsplash, plush seats, textured walls, contemporary lamp bulbs, multiple glass windows to allow lots of natural light; detailed with polished fixtures and tiles.
Three vintage racing bikes were used as show pieces in the open space. Oh, such beauties.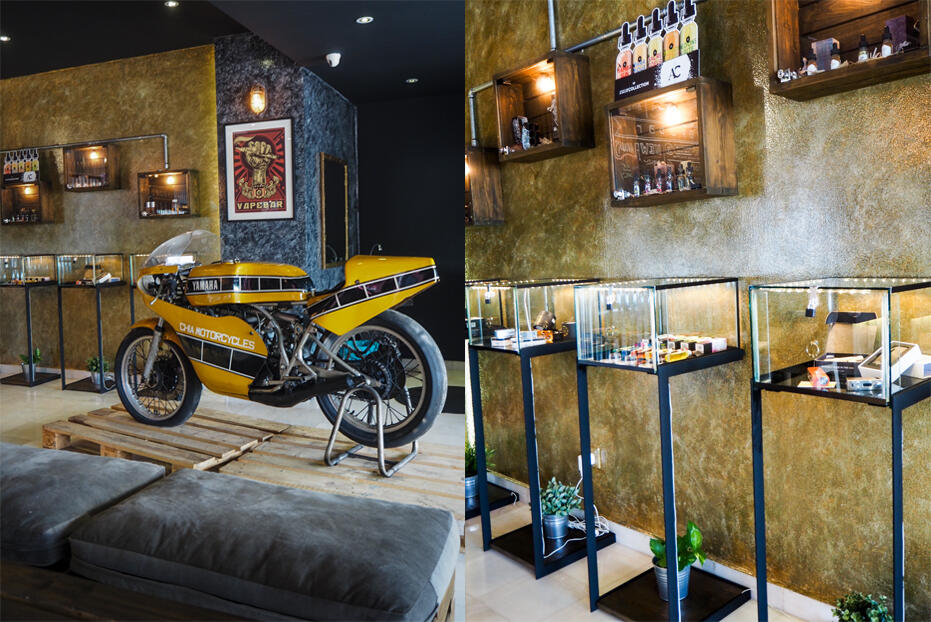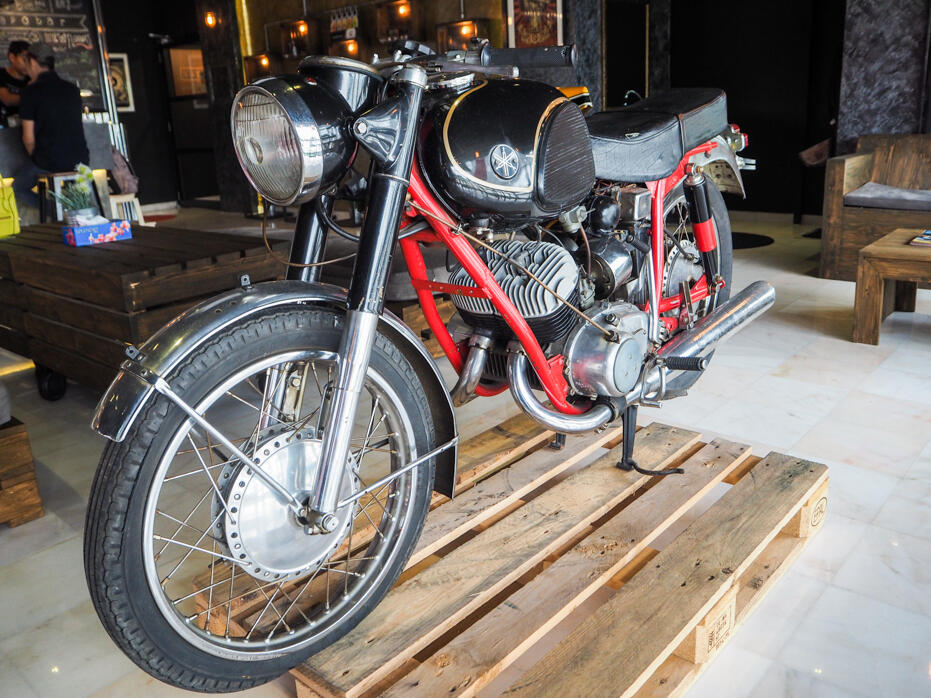 Founded by two brothers at the end of 2014 before being joined by an additional two partners, Vapebar started off by selling in a tiny humble space in PJ. Its success was built via word of mouth, and Vapebar was created to provide and educate the growing vaping community, many who have little understanding on how to operate an electronic cigarette safely. Besides guidance and advice, Vapebar provides quality equipment for intermediate and seasoned customers. Safety first, kids.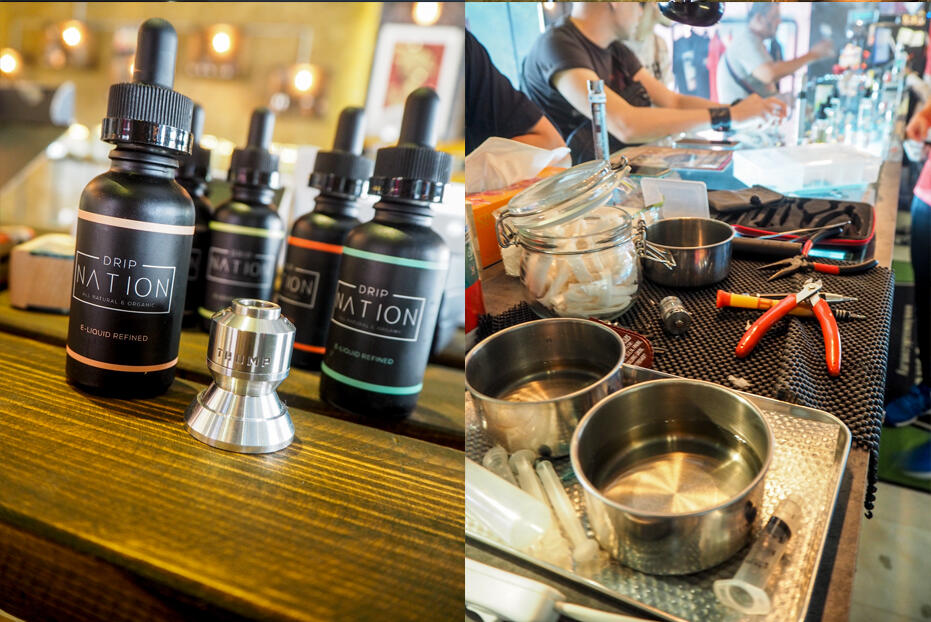 The establishment prides themselves on running ample research and development on equipment and e-juices that move quickly with the trends, while being active importing and exporting high quality products. (More info further down the post.)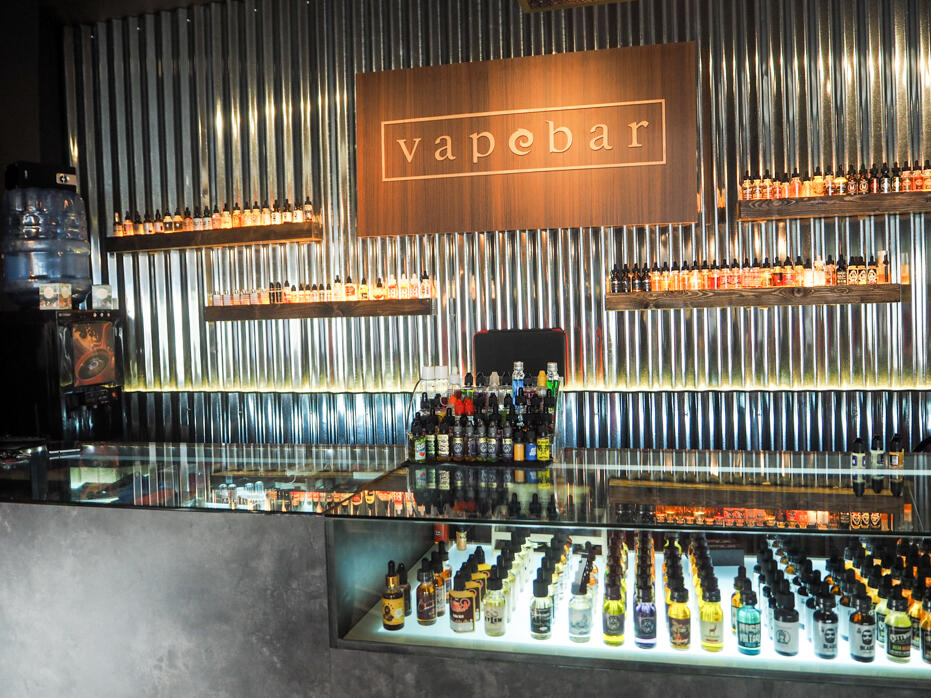 The OCD in me gets very happy every time I enter a vape shop because everything is lined up neatly and often colour coordinated like this!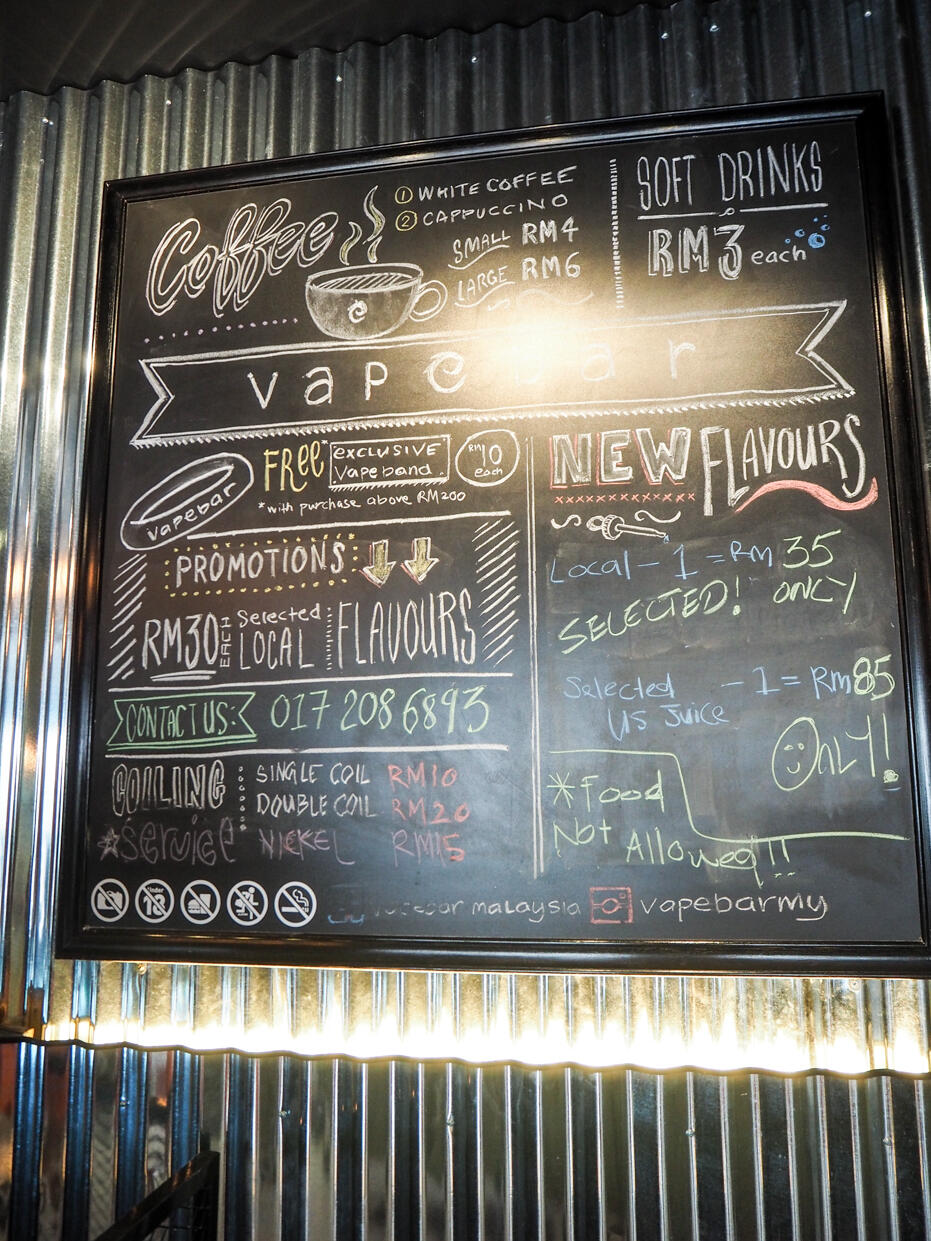 You can just pop by and chill because Vapebar serves coffee and various drinks too. My friends often drag me to vape shops to get their fix of juices/mod maintenance and I think having a place like Vapebar where I can have my fix of caffeine while waiting makes it… bearable. I don't own a mod but since most of my friends do, I would only vape using theirs. I guess it makes me more of a social vaper?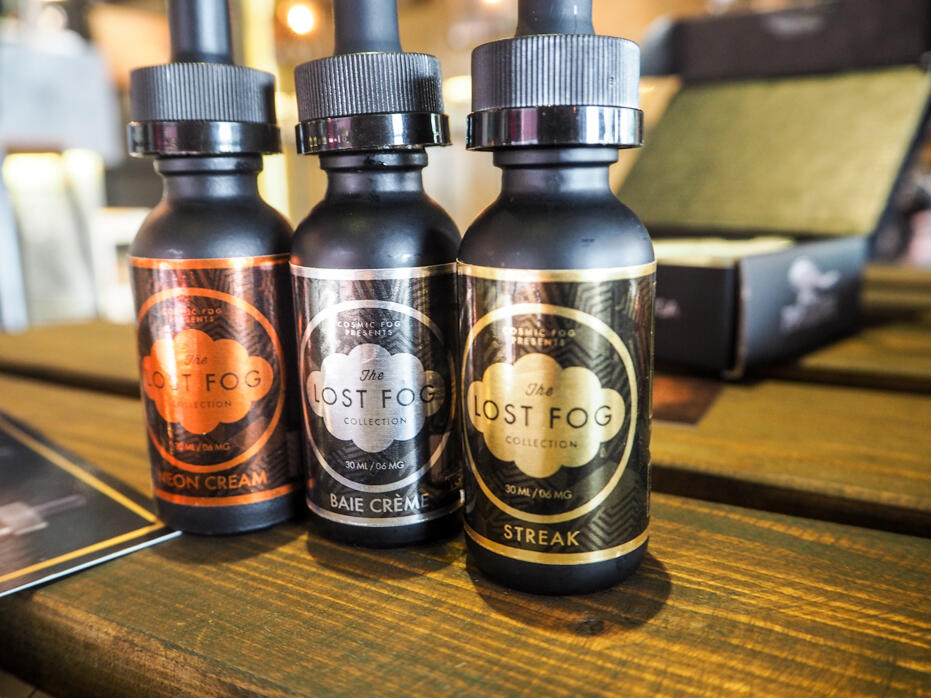 Vapebar's inventory of vape juices is pretty huge. Their premium juices are imported from both the USA and France, and two of their popular ones are Drip Nation and Cosmic Fog (RM95). There's also a special edition of extra premium juices from Cosmic Fog, called the Lost Fog collection which has 3 special blends, retailing at RM105 each.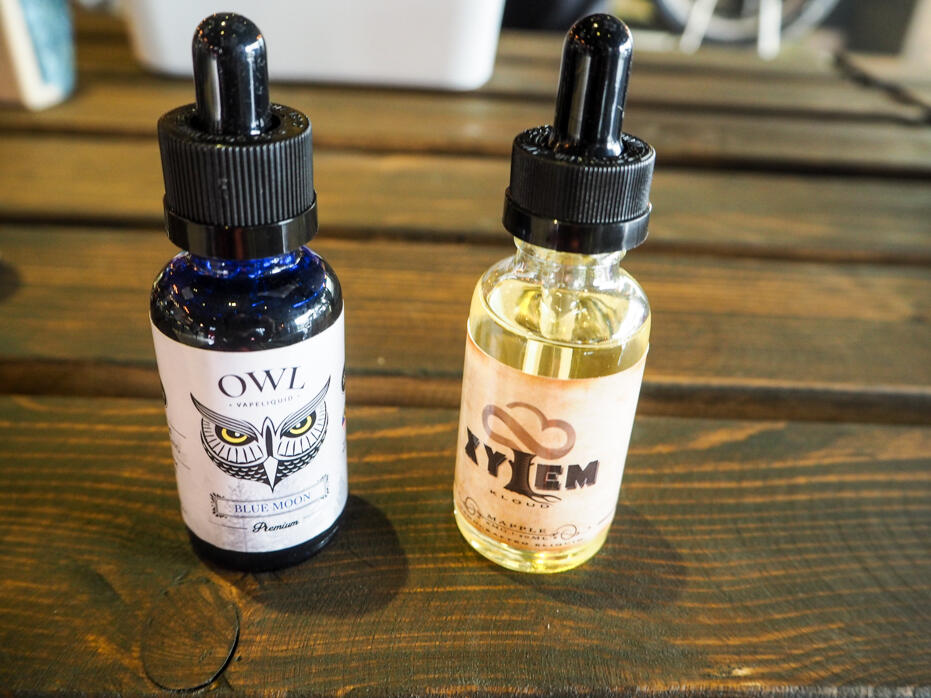 Their locally brewed juices, OWL and Xylem Kloud (RM 55), are made using imported ingredients from the US.

If you're planning to restock on juices, Vapebar is currently running  a pretty sweet promotion. Do head on over to their store to check out all the juices they have to offer.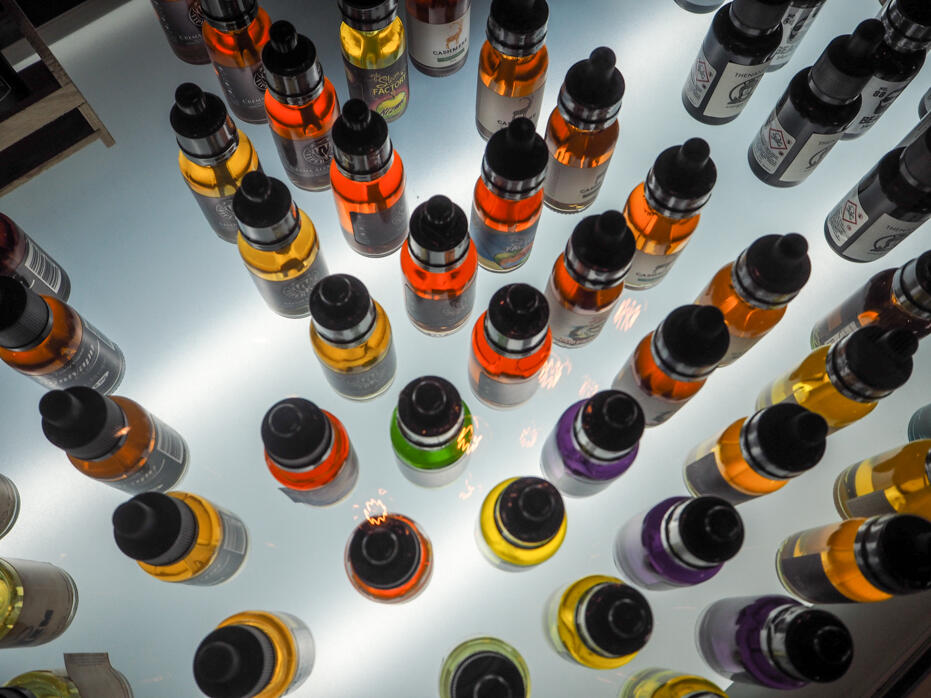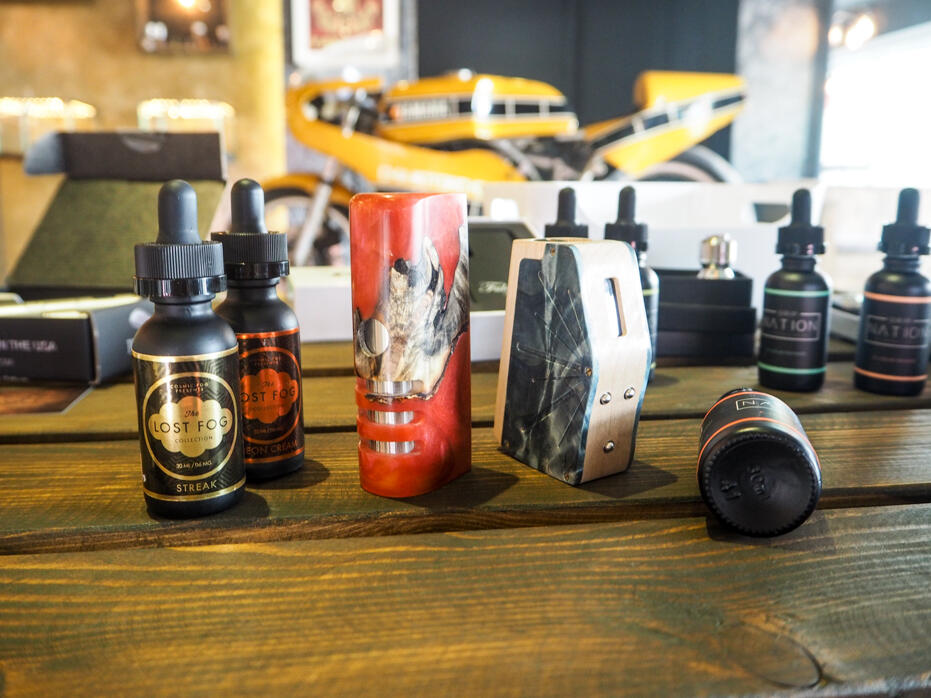 This is my first time seeing marble and wooden details on a mod, making it look and feel premium. These mods are imported from US, making it slightly more expensive than the usual mods that are made in China. Check out their FB Page for latest products that they've brought in: facebook.com/vapebarmy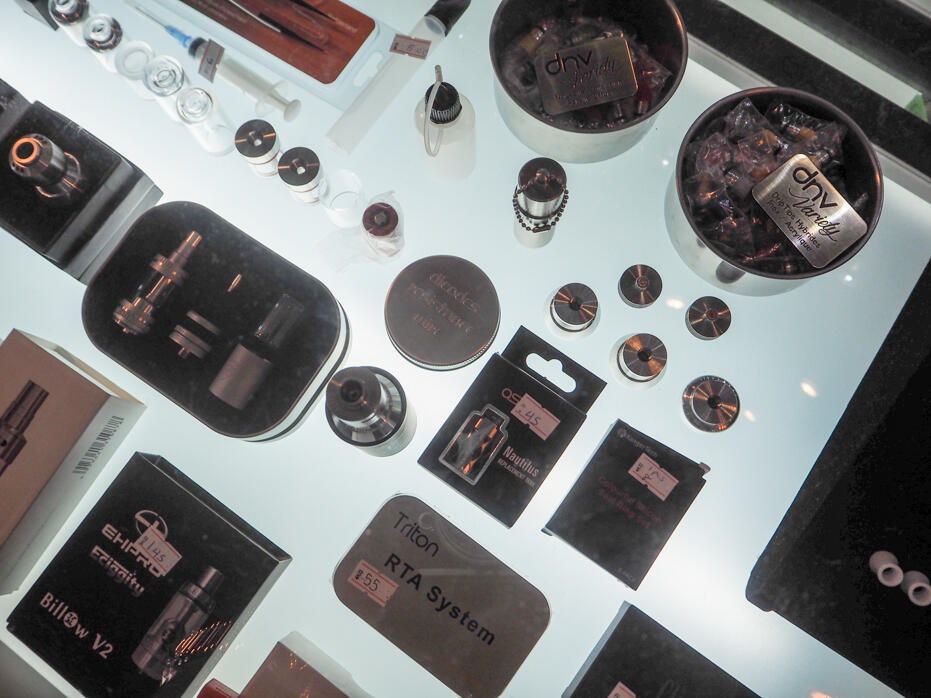 Currently, Vapebar is the sole distributor for Dicodes in Malaysia. Made in Germany, Dicodes boasts features like >
·       A remarkably thorough and detailed manual
·       Adjustable menu system if you get more advanced with its functions
·       10 Power Boost modes
·       Adjustable temperature coefficients for temp sensing wires
·       Incredibly smooth threads
·       Adjustable coefficient settings for any type of temperature-sensing wire
·       The ability to check on the battery's health (or the mod's contacts)
·       Consistent power delivered to the coil
·       All types of adjustability
·       Reverse battery protection
·       Two years warranty on electronics
Some examples of models they have: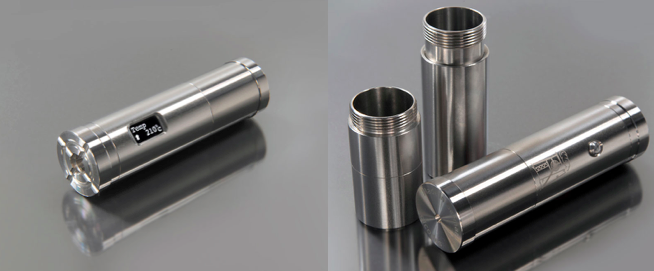 Dicodes 2380T, RM 1,450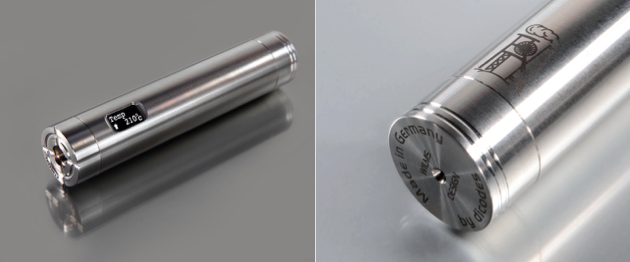 Dicodes Dani Extreme V2+, RM 1,200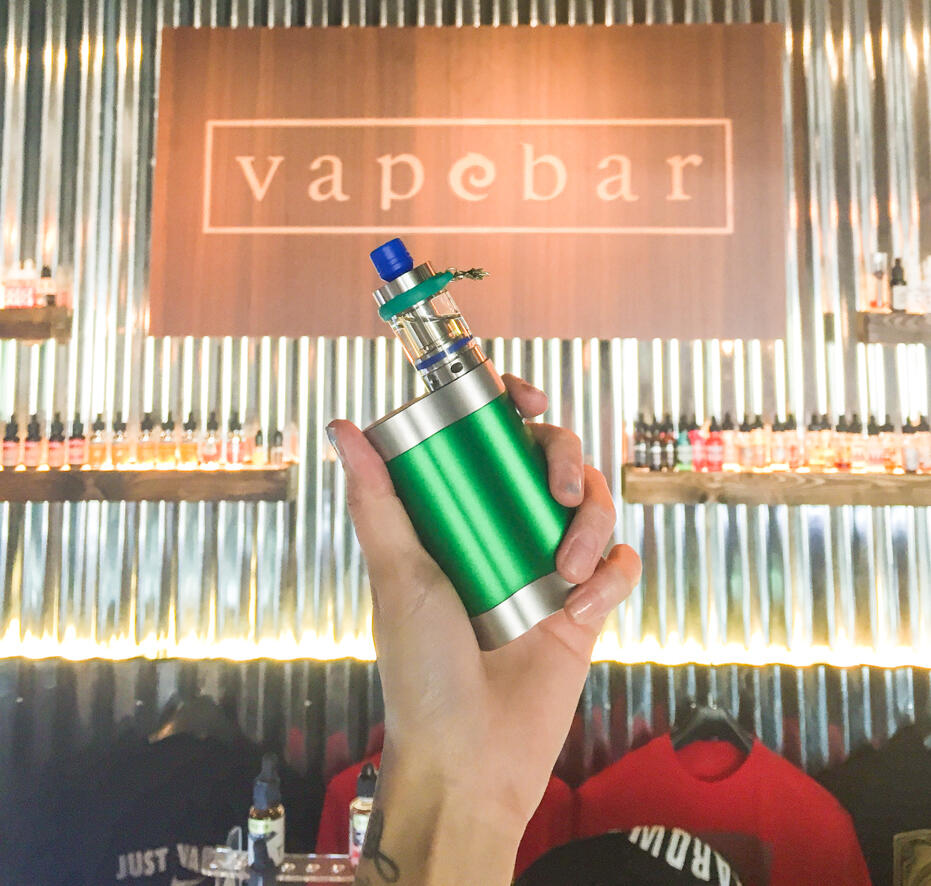 Joyce uses the Dicodes Dani Box (RM 1,100) which is available in titan, blue, green and red.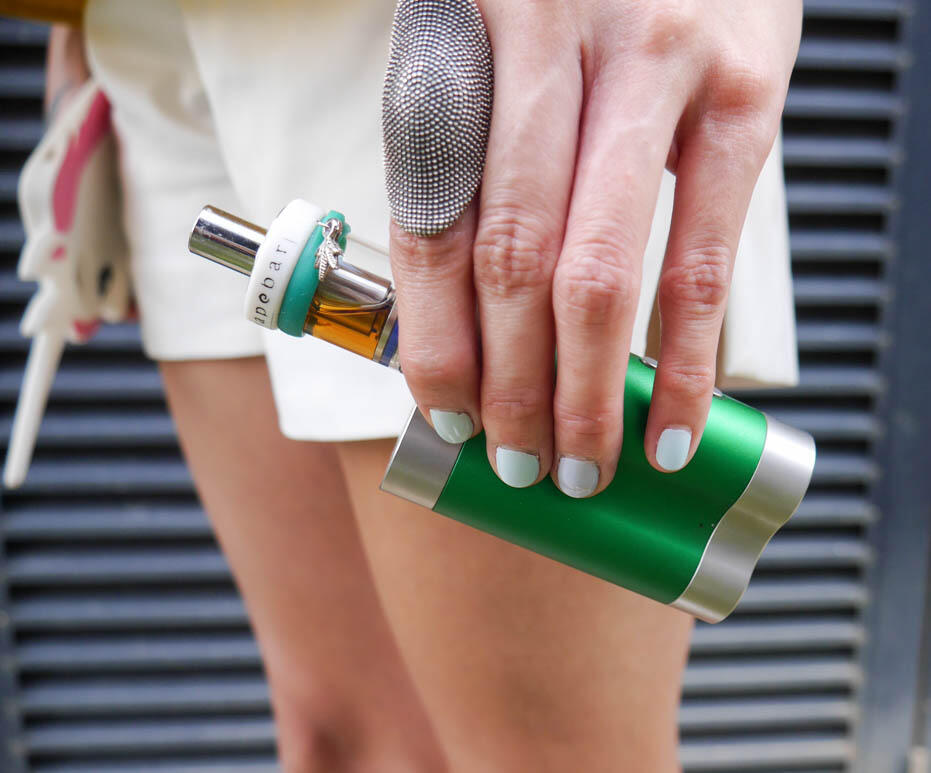 Dicodes Dani Box >
? 60 watt
? 0.05 – 5 ohm
? OLED display
? 18650
? Spring-loaded center pin
? Temperature controlled vaping mode with various wire-types
? Optimized for dicodes resistance wire RESISTHERM
? Reverse battery protection
? Versatile menu structure
? Individual user preferences selection
? 2 years warranty
? Made in Germany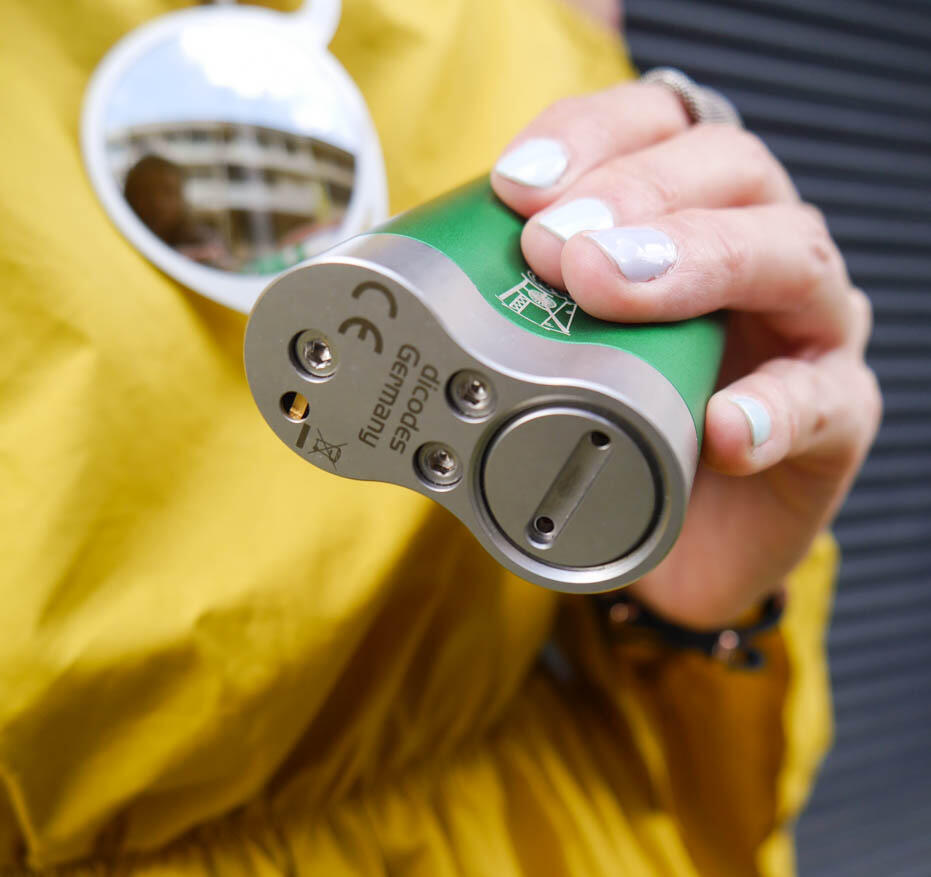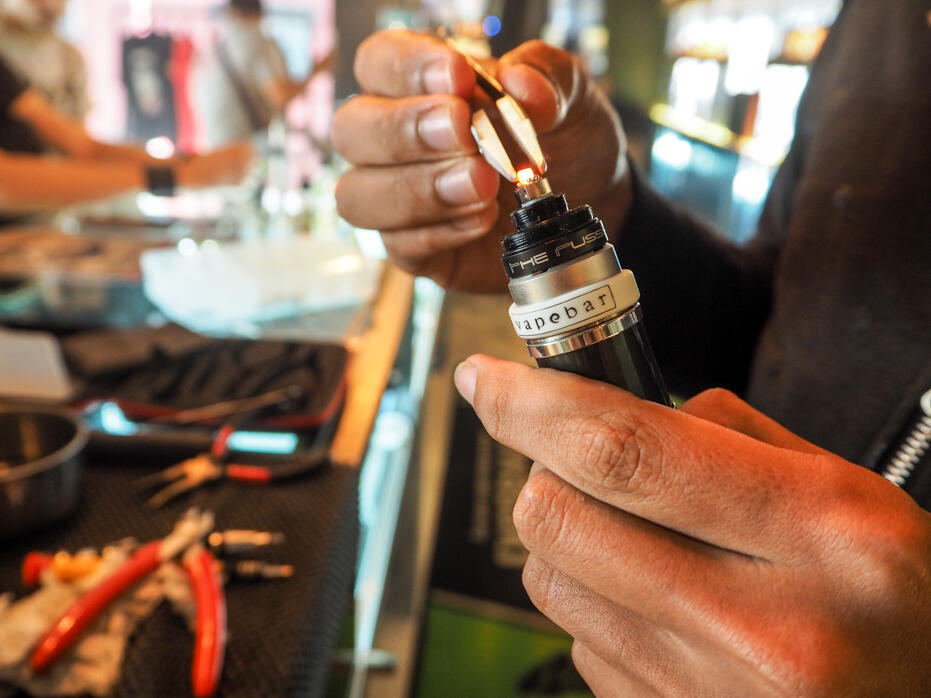 Vapebar offers the common services of a vape shop- coiling, cotton fixes and tweaking settings of your mod. They can also service and check faulty mods and teach you how to care for them.
Seeing how Vapebar is situated in a student community, they are currently having in-store discounts for all students (with valid students IDs) who are planning to get a mod and juices.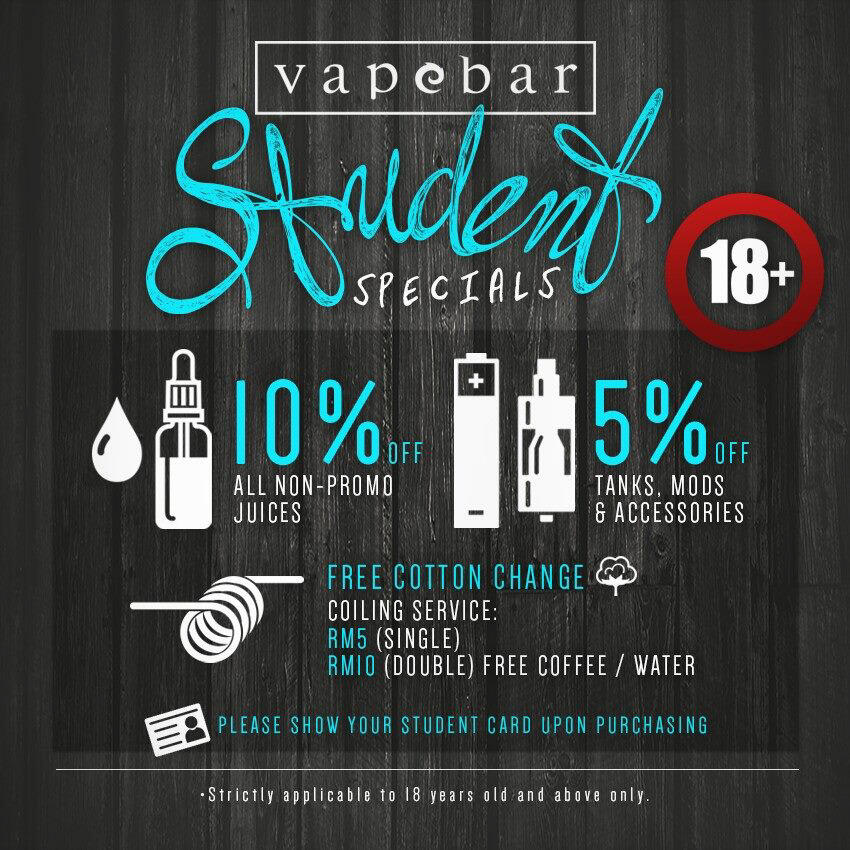 To non-students out there, Vapebar has got you too because they're having price slashes on a few models of their mods.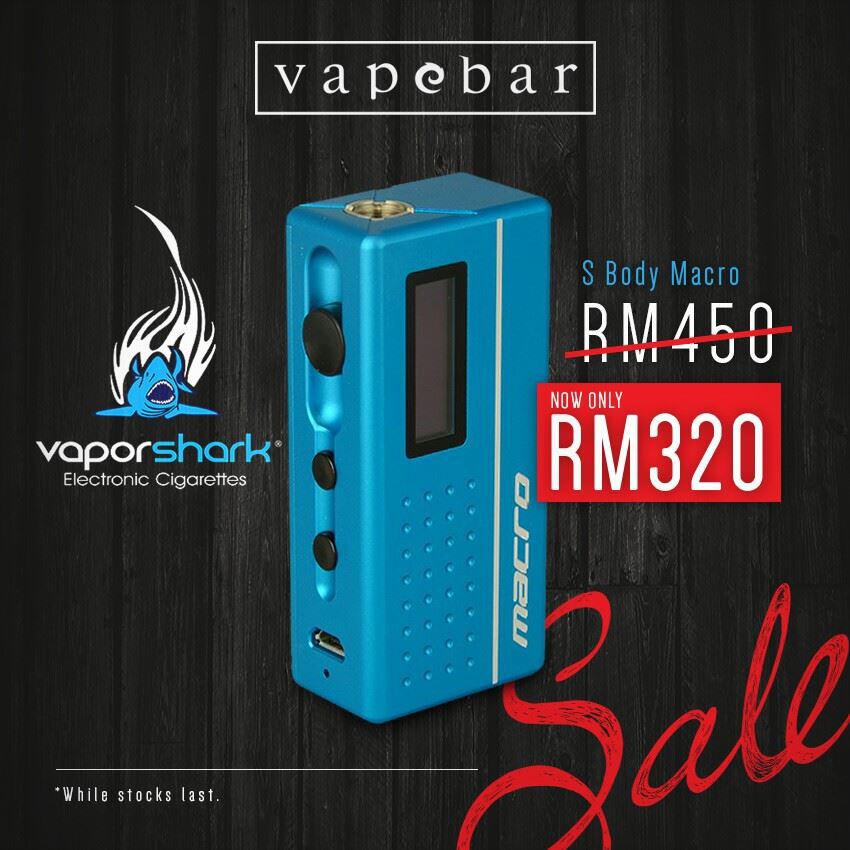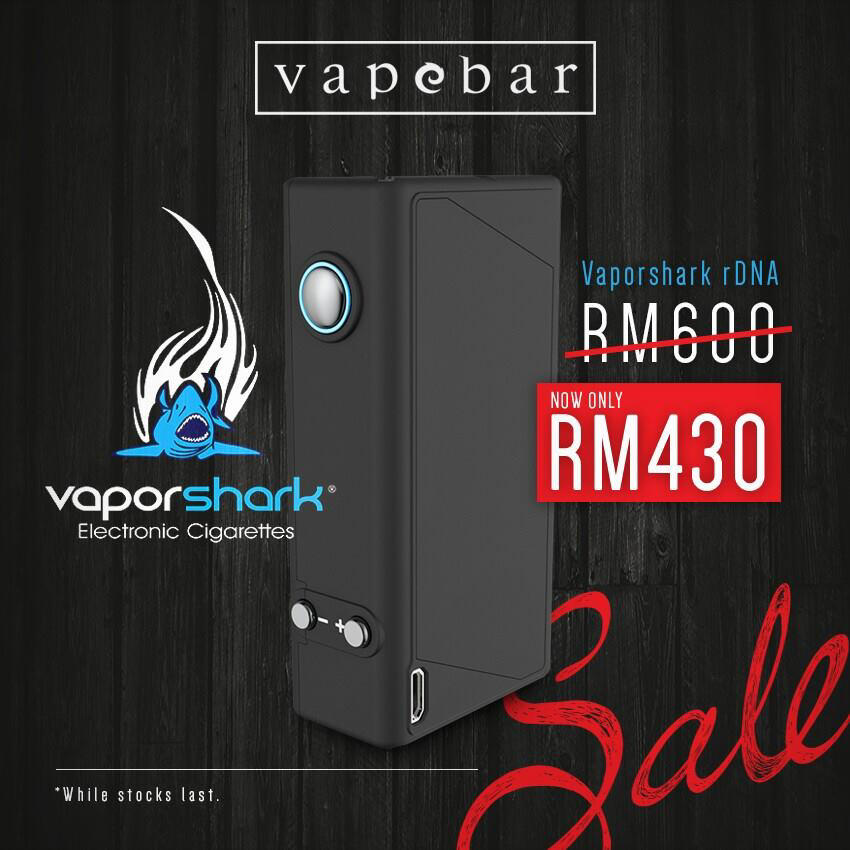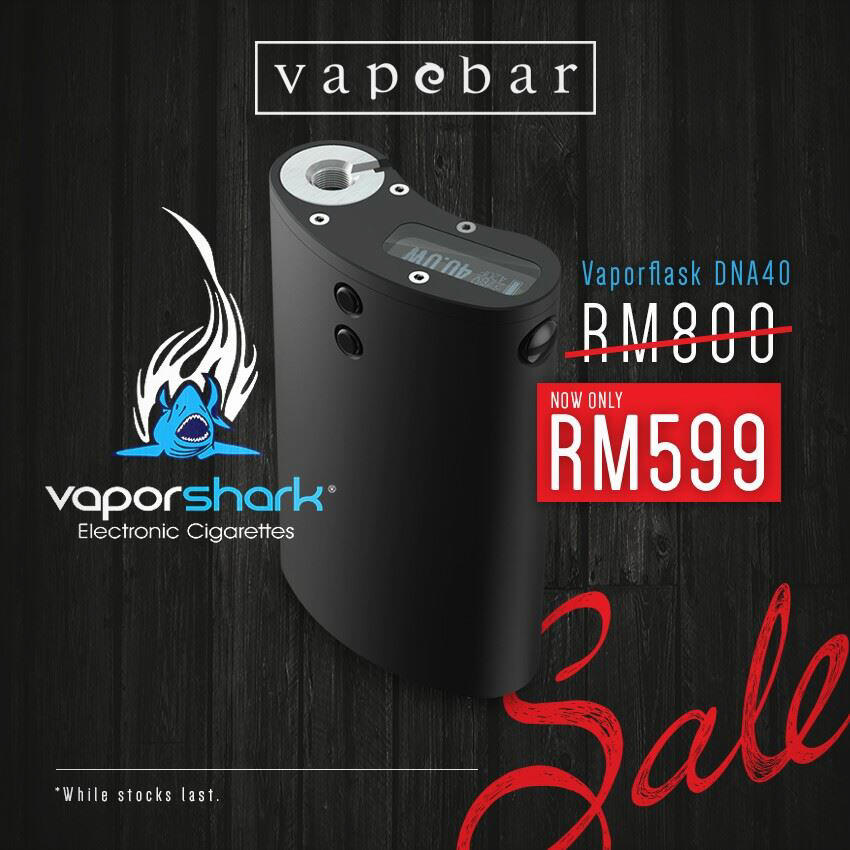 + + + + + + + + + + +
Website: vapebar.my
Facebook: facebook.com/vapebarmy
Instagram: @vapebarmy
Vapebar Malaysia
31 (First Floor),
Jalan PJS 11/7
Bandar Sunway,
47500 Petaling Jaya.
Tel: +6017 208 6893
Parking can be a pain around the area so here's a tip; park in Sunway Pyramid Mall and take an Uber. It'll only cost about 3 to 5 bucks. This may make me sound extremely lazy and very princess but I'd rather pay a few bucks than to walk under the scorching heat ?