You would think that being a constant traveler, i follow a special plan when it comes to using roaming on my phone for internet.
The truth is, I have no plan. I'm not the sort who will go out of their way to suss out some internet plan because i lack time, and have given up walking around looking for phone shops to buy a local roaming card.
My usual habit would be to switch on the daily roaming charges, and set my alarm to 11:50PM if i need to switch it off lest i'm flying off the next morning and don't find paying the daily fee worth it. Sometimes, i may be out (read: socialising) at midnight and not hear the alarm thus resulting in me going, "Crap! Oh well," when i get the notification upon paying for an extra day.
You should have seen my face when i saw my phone bill after my 6-week #KBFsummer15 trip.
It felt like i was buying a new phone. -_-
There is no denying i NEED the internet with i'm traveling. There are so many things i NEED it for!
Snapchat, IG, check emails,
download important documents that need sudden approval,
whatsapp various contacts to move along projects,
upload pictures for Andrew to edit,
research where i want to go eat next,
find the nearest taxi or train stop, get an Uber,
whatsapp pix and updates to my family and friends so they know i'm alive,
msg friends in the city i'm in that i want to meet up with,
etc!
I'm currently in Tokyo for a Uniqlo press trip, and for the first time ever I HAVE A PLAN.

(I really should have got into this ages ago seeing i am a blogger, besides running a business from different locations around the world at times.)
For the first time ever, i'm using a Pocket Wifi!
Okay fine, has everyone been on this already?
Am i the last?
Well, at least i'm finally on it!
I'm using a Pocket Wifi from Travel Recommends – a travel service provider that offers Overseas Wi-Fi rental and Overseas Pre-paid SIM cards to outbound travellers of Malaysia while abroad for leisure or business.
The Pocket Wifi is a battery-powered router that can be used to connect to multiple devices at the same time.
It's so small that it fits easily in the palm of my hand, conveniently becoming my personal hotspot with unlimited wifi and secured network for a safe browsing experience.
Travel Recommends partners with international mobile operators, which means that you'll always receive excellent internet connection during your time abroad. No more lag in connectivity, yay!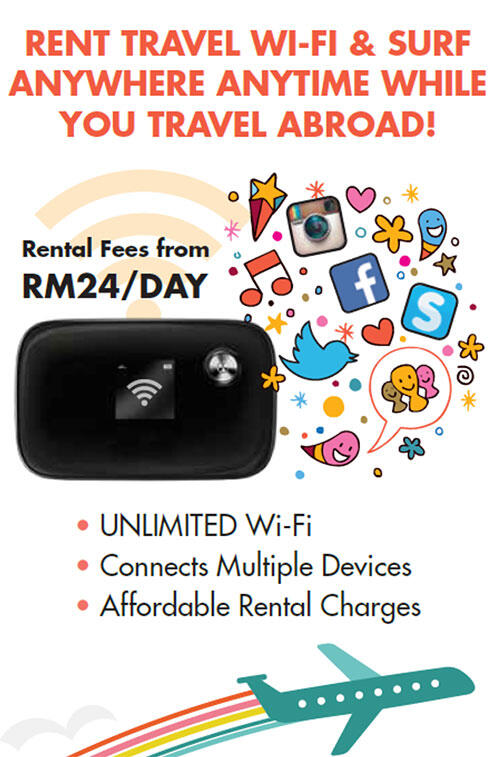 Travel Recommends is available for use in these partner countries at these rates: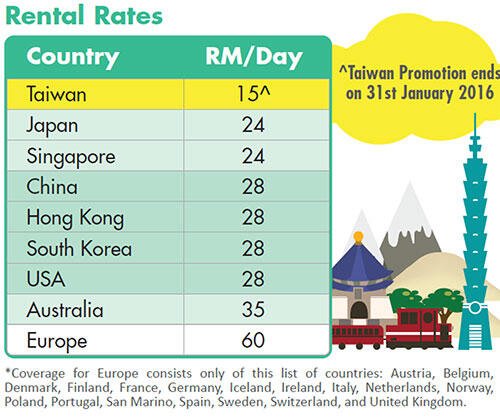 Now, how do you get one? Only 5 easy steps for a smooth and pleasant trip abroad.
Step 1: Reserve your Pocket Wi-Fi online at least 5 working days before departure.
Step 2: Check email for confirmation and payment instructions.
Step 3: Make your payment via Bank Transfer and notify Travel Recommends with payment details.
Step 4: You can choose to self-collect at their booth in KLIA, OR have it couriered over to you.
Step 5: Return it to the same booth after your trip. If it was couriered to you, the delivery man will pick it up from the same address one day after you return.
They make it really easy for you to return it – via the booth in KLIA, pick up/drop off via courier, or personal drop-off by yourself.
If you choose to self-collect, the Travel Recommends booth is located at Gate 1, Gate 2 and Gate 3 of KLIA (Kuala Lumpur International Airport).
I think one of the more helpful features is the fee it shows you on the getgo on how much you'll need to pay for your whole trip's internet access (before you make your reservation). So you don't get a shock from hefty-roaming bills post-holiday.
Travel Recommends launched in KLIA on 1st December, and are currently holding these promotions:
1. Taiwan Promo – Rent a Pocket Wi-Fi for as low as RM15/day starting from 1st Dec 2015 until 31st Jan 2016!
2. Collaboration with Superstrap – Receive free baggage wrapping or strapping at KLIA's Superstrap+ booth, when you rent a Pocket Wi-Fi from Travel Recommends
Reserve your personal Pocket Wifi now at www.travelrecommends.com
Follow them on www.facebook.com/travelrecommends or Instagram @Travelrecommends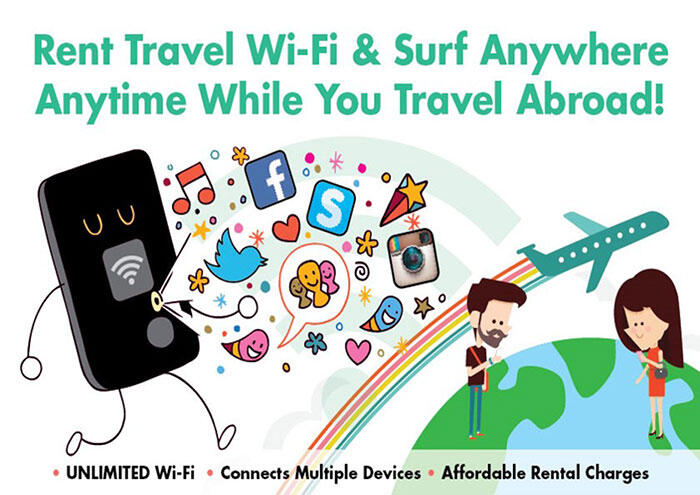 + + + + + + + + + + +
For more information on Travel Recommends:
Website: travelrecommends.com
Facebook: facebook.com/TravelRecommends
Instagram: @TravelRecommends