I have a strong sweet tooth. Cakes, ice-cream, pastries, and desserts are MY thing. I had to cut all of that down when my blood test results showed my glucose level sky-rocketing… and that was when I was 20 ☹ But I soon discovered the existence of raw desserts which are (refined) sugar-free, gluten-free and dairy-free treats that I can enjoy without feeling sad and guilty.
Raw desserts are never cooked/heated above the temperature of 42ºC so that the ingredients retain its enzymes for their optimal health benefits, instead of killing off whatever nutritional values it initially holds. Besides being dairy-free and gluten-free, raw desserts can also be soy-free, nut-free, organic and vegan. They consist of ingredients and superfoods found in organic grocers, including the likes of raw cacao, cacao butter, cashews, coconut (oil, butter, nectar, flesh), spirulina, chlorella, maca, purple corn powder, agave syrup, activated buckwheat, and dates. [source: goodfood]
Raw desserts are made from whole foods which contain more nutrition, compared to processed food. Our body will recognize whole foods and fully digest it so that all the essential nutrients have been absorbed completely. Raw desserts contain a combination of nutrient dense ingredients which makes them beneficial for consumption.
The #KinkyBlueFairyTeam recently paid a visit to healthy establishment, Raisin' The Roof which also has raw treats which you can read about *HERE*. I've noticed a popular trend in KL where raw treats can be seen popping up everywhere from our neighbourhood cafes to healthy food joints. I've rounded some of them up here for you! >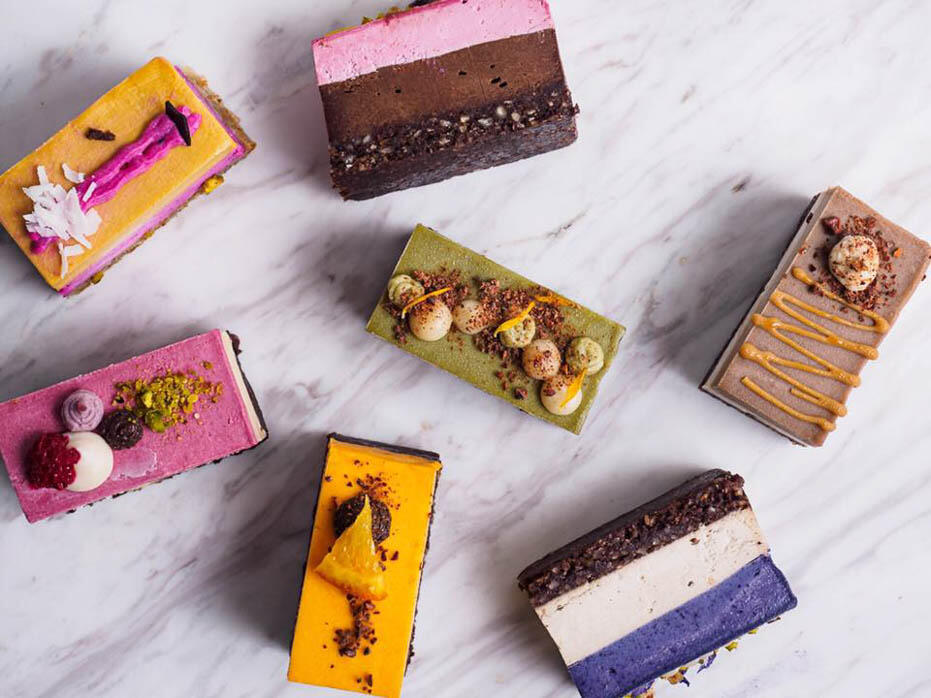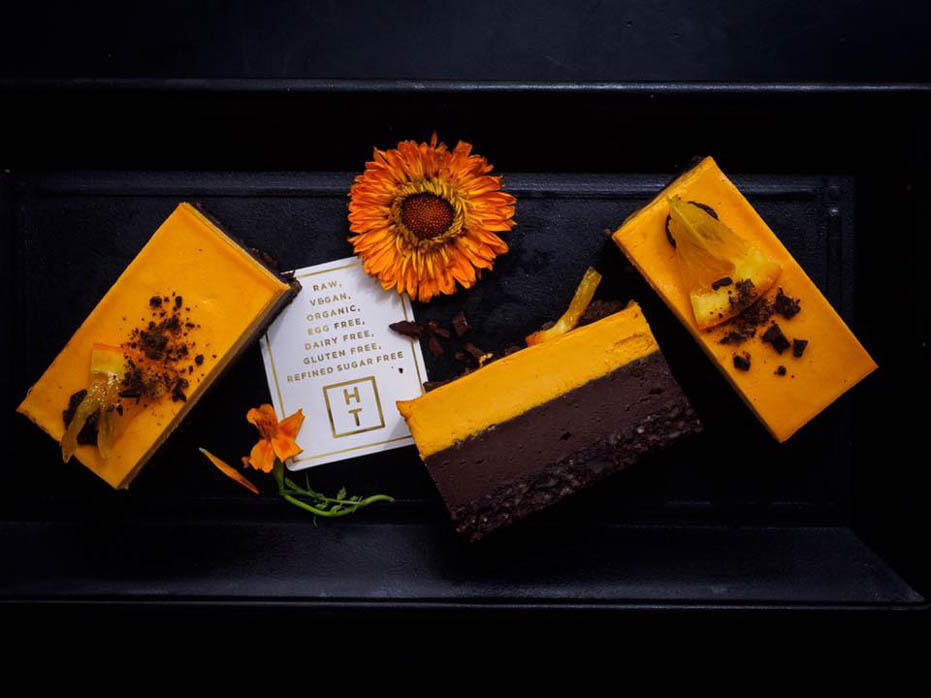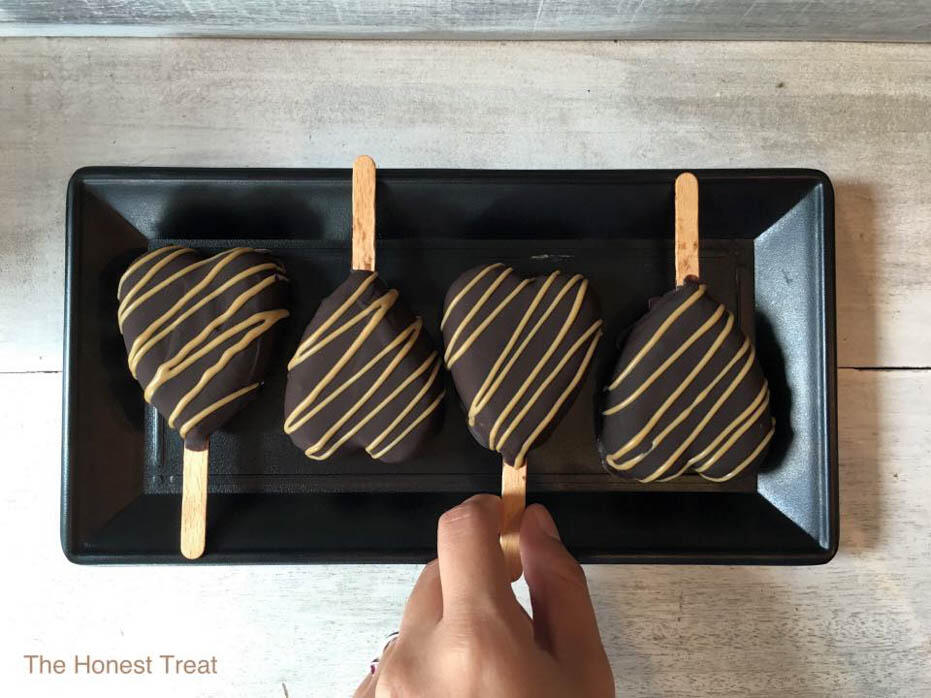 [source: The Honest Treat]
Founders Fatin and Irene are both moms of two lovely children. Over a session of ice-cream cake, they thought, "Wouldn't it be nice if we could have desserts and not feel guilty? Imagine if we could feed our kids all these and not worry about the sugar level!" And that was how The Honest Treat was born. Knowing how many Malaysians have a sweet tooth, they are on a mission to provide healthier options for desserts, and make healthy treats the preferred choice. I personally find that their cakes are too pretty to be eaten!
The Honest Treat goodies are also available at Goodness Greens Cafe in TTDI and La Juiceria 's Ccold-Pressed Detox Bar in One Utama.
Website: www.thehonesttreat.com
Facebook: facebook.com/thehonesttreat
Instagram: @thehonesttreat
+ + + + + + +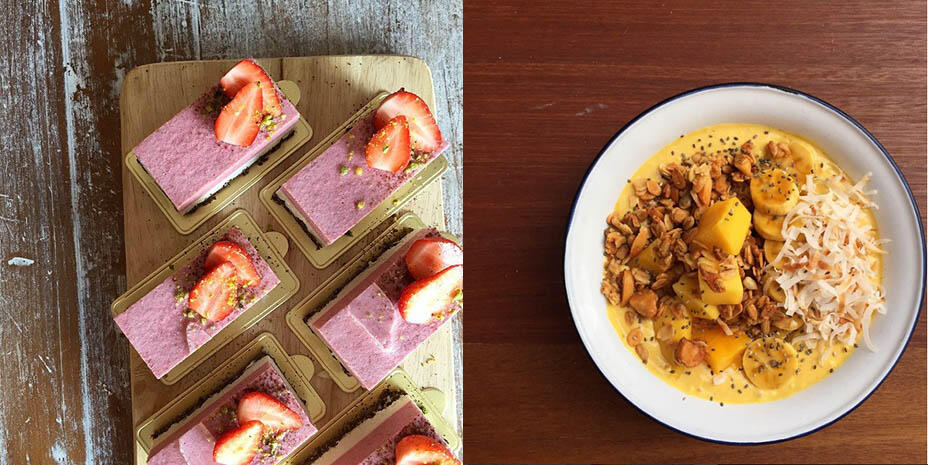 [source: Rubberduck]
Rubberduck is a humble alfresco cafe based in Plaza Damas run by Lin Tan and Katrina Taib. Having spent two decades in the US, Britain and Australia; they have blended Western and local aesthetics, flavours and experience to start up Rubberduck. Though their selection of raw desserts are not extensive, they are notable for their smoothie bowls.
Facebook: facebook.com/rubberduckquackcafe
Instagram: @rubberduckquack
+ + + + + + +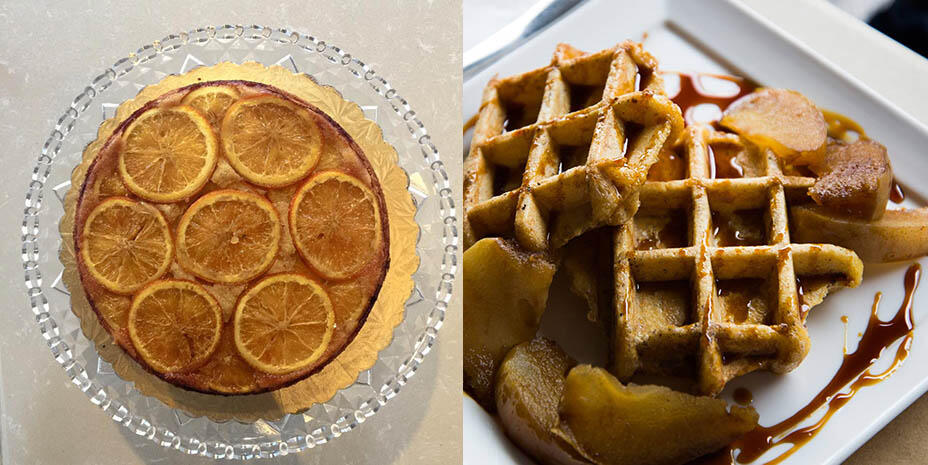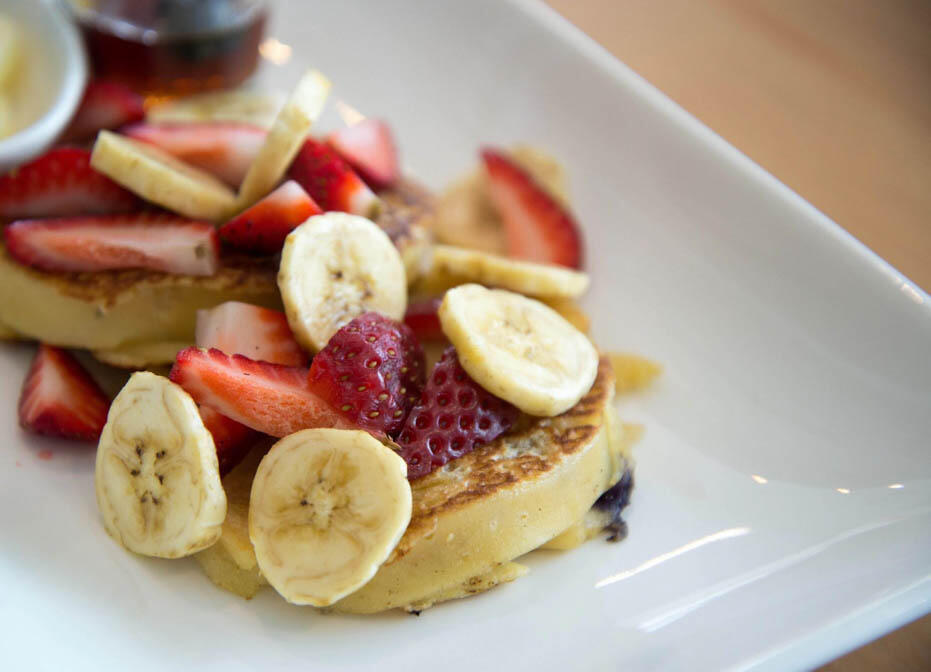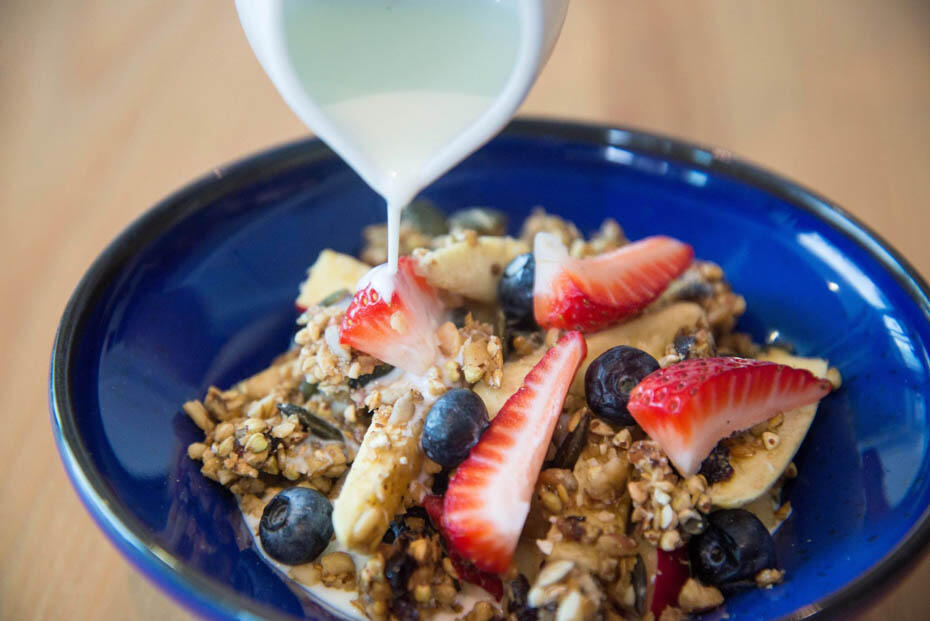 [source: Ashley's By Living Food]
Ashley's is a successor of the popular Living Food Bistro in Menara Tan and Tan. At Ashley's, it's all about home-cooked yumminess made to order. They bake their own bread, make their own sauces free of MSG, colourings, flavourings, softeners, fillers and other miscellany. They claim to be "all about real food done right".
Website: www.ashleys.my
Facebook: facebook.com/ashleysbangsar
Instagram: @ashleysbylivingfood
+ + + + + + +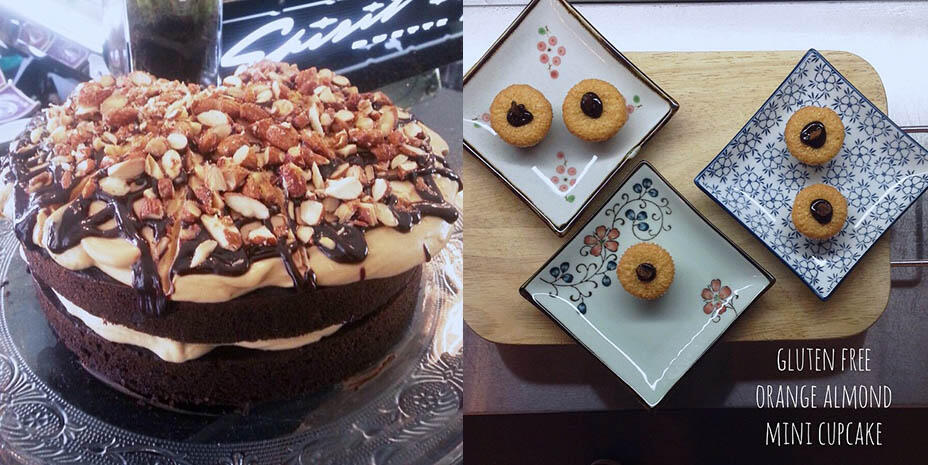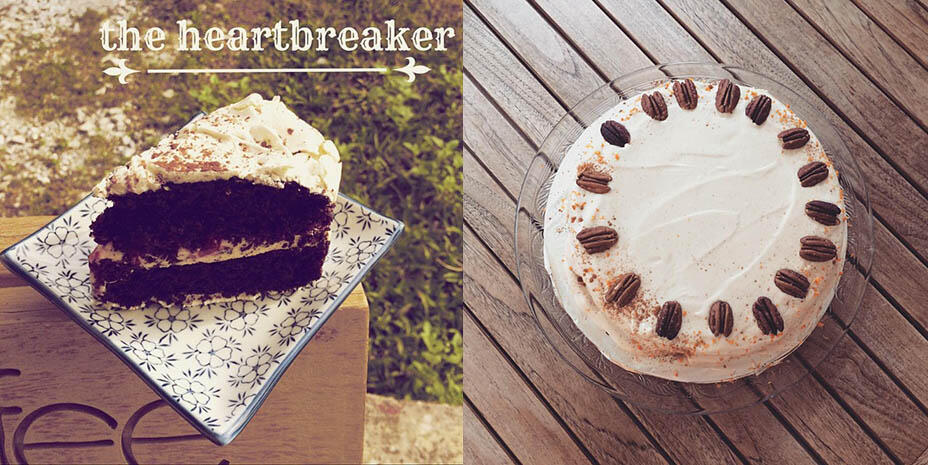 [source: Organica Lifestyle]
Organica Lifestyle's cafe grew in the kitchens of its founders, Shanti and Ajanam from their love of exploring the ancient principles of ayurvedic and naturopathic recipes as well as the growing science of functional medicine to create recipes that truly nurture and optimize the body and soul. Through this journey they discovered that "food is thy medicine".
Website: organicalifestyle.com
Facebook: facebook.com/organicalifestyle
Instagram: @organica_lifestyle
+ + + + + + +

[source: RGB & The Bean Hive]
RGB & The Bean Hive is a café offering artisan coffee with Asian and Western meals and of course, desserts. Located in the heart of KL, they offer a selection of healthy, gluten-free, organic, vegan, and vegetarian food. They also showcase specialty coffee for the coffee connoisseurs. Their quality, imported coffee beans are roasted in-house and their expert baristas calibrate their machines for the best possible cuppa. Raw desserts and a good cup of coffee? I'm sold.
Facebook: facebook.com/RatherGoodBeans
Instagram: @rgbcoffee 
+ + + + + + +
Do you know of any raw desserts in KL that i've missed out? Share it with me so i can add it here!