Alcohol dependence was a growing problem in the U.S. from 1920 to 1933 before Prohibition came into law. Prohibition was an effort to eliminate the people's temptation of liquor but it turned many law-abiding citizens into criminals instead. LOL. You know when your parents tell you not to do something but that only makes you want to do it more? Yeah, that was exactly what happened. By barring alcohol, the government made it more desirable to the people so alcohol was commonly obtained by bootlegging. And that was how speakeasies came about. Speakeasy translates into an illicit liquor store or nightclub.
I remember someone asking me what a speakeasy was when I extended an invite for drinks and my reply was simply "Oh, you know the scene in the movie, The Great Gatsby, when Jay Gatsby led Nick Carraway through a hidden entrance in a barbershop for lunch and Jay-Z's 100 Dollar Bills played in the background? Yeah, that's what it is."
(On a side note, if you haven't already watch The Great Gatsby, you're missing out on yet another of Leo's greatest films).
Below, are a few Malaysian speakeasy bars we like >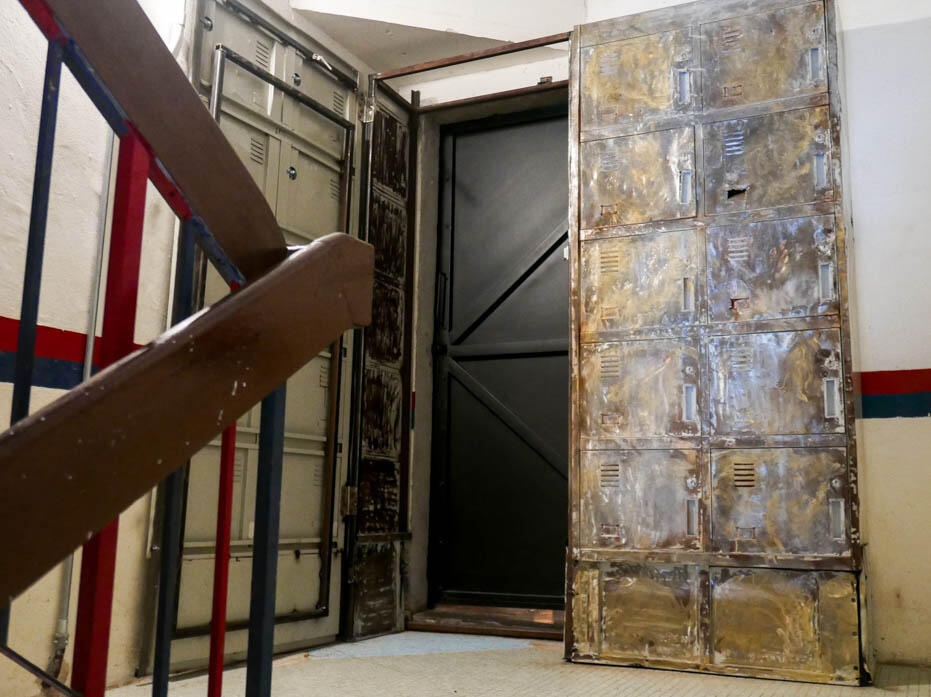 Joyce: This bar is opened by Deep, someone whom i've blogged about lots. I met him at a bartending course 10 years ago when we were both covering it for separate publications, we became fast friends and since been on many holidays together (Kuala Kubu Baru, Kuching, Koh Lipe) which have all inevitably involved a lot of alcohol. When he opened this bar, my first response was, "FINALLY."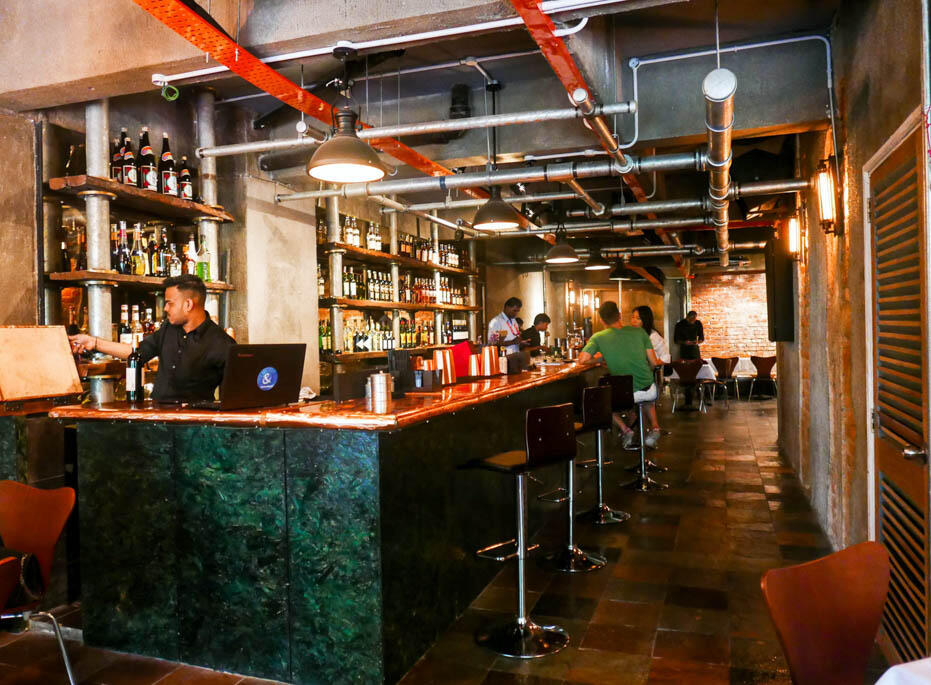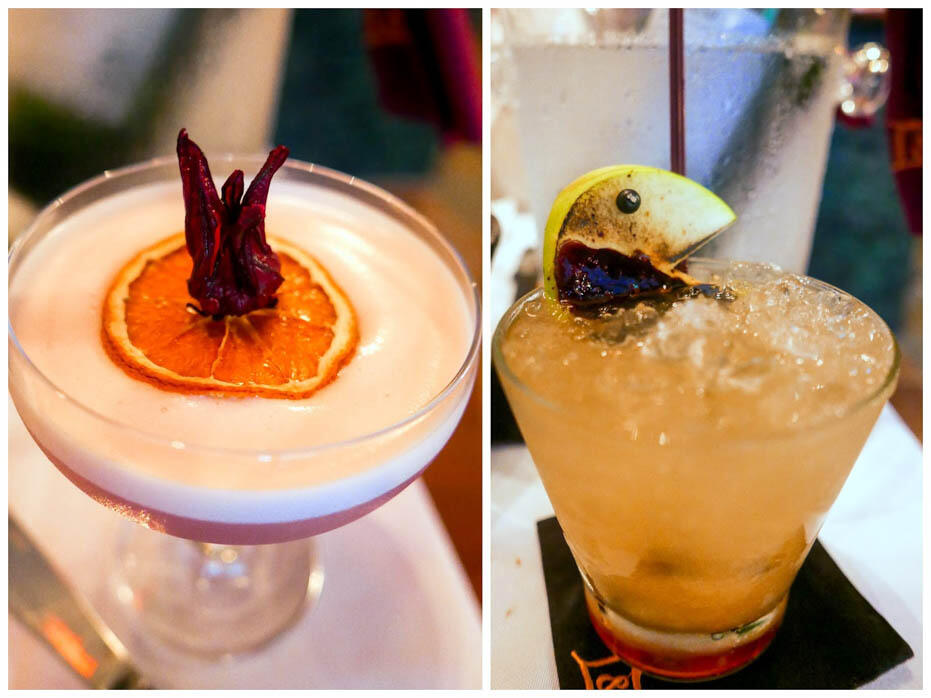 [source: Eat Drink KL]
Locker & Loft keeps it low-key by not having a signboard screaming its name and is discreetly located on the first floor of a row of shop lots typically known for fish noodles. Find your way up the stairs to the loft via the door right next to 99 Speedmart. Expect a blend of Malaysian flavours in their cocktail mixes like the Kg Pandan Don, pandan syrup and pandan bitters; Kelapa Rock, fresh coconut water infused with vodka; and Bang Pow, hibiscus-infused gin and house-made rose syrup, gin, jack fruit and mustard. Cocktails range from RM20 – RM30.
Facebook: facebook.com/lockerandloft
Instagram: @lockerandloft 
+ + + + + + +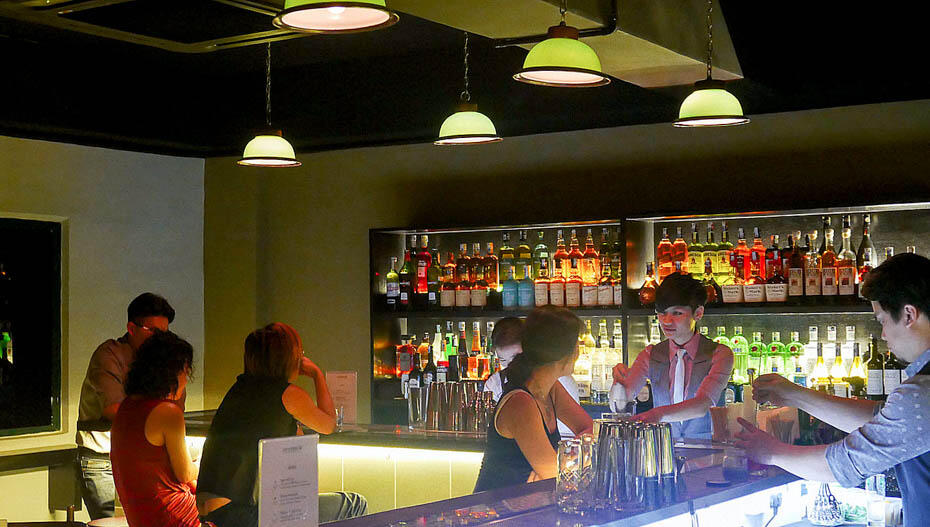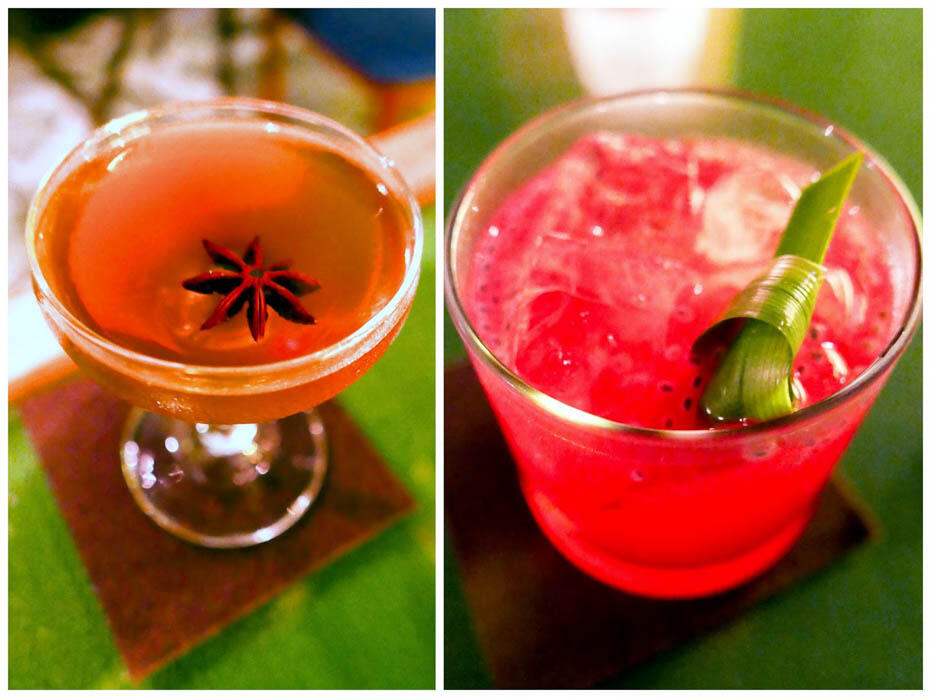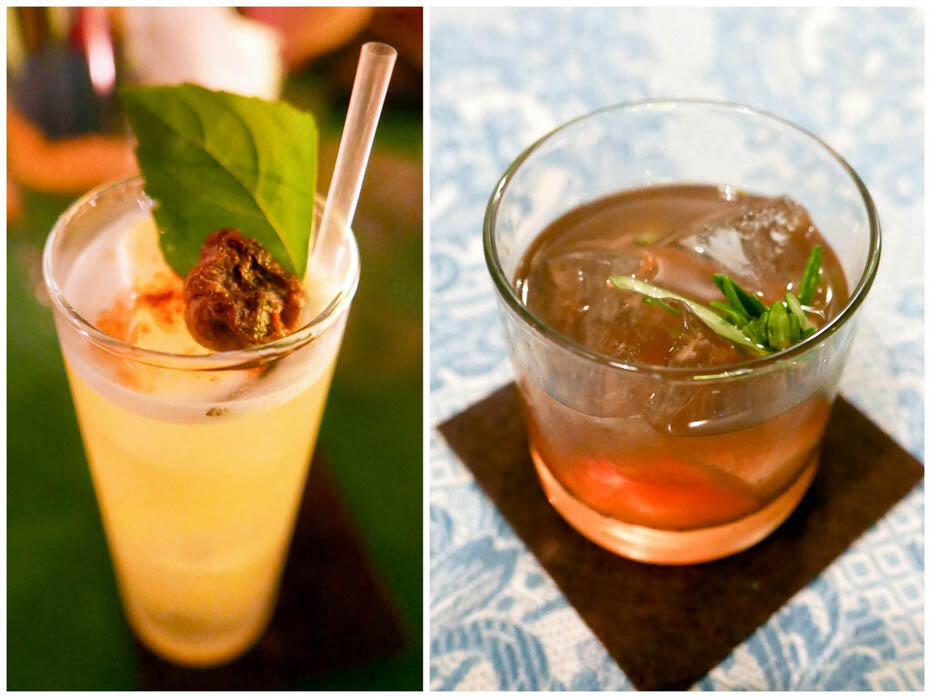 [source: Eat Drink KL]
Sparrow is founded by Shawn Chong and Karl Too, the men behind Omakase + Appreciate. With talented bartenders, Shirmy Chan & Joel John Timis in tow, they make pretty mean cocktail concoctions infused with Malaysian flavours. Tucked in a hidden room at the back of the Olfactory Bulb cafe in Kota Damansara, the bar has a mahjong theme going on (The term sparrow and mahjong sounds similar in Chinese). Bartenders Shirmy and Joel come up with their original mixes with quirky titles like Hot Girls Don't Cry, Cana Brava Rum, basil, cumin, sour plum, pineapple with lime; and Pekoe Park City, Rendezvous Rye, raw honey, jasmine tea, star anise. Cocktails are priced from RM 35.
Joyce: I went to visit Sparrow after Joel won the La Maison Cointreau Finals this year, and it's properly hidden. When you walk up the stairs to the first floor, the fragrance of coffee wafts towards you from your right. This is not where you go. Turn left down the corridor where the bathrooms are, walk on past the restrooms towards a plain unmarked door at the end of the corridor. Cocktails are delish, and an option for Omakase fans who don't want to make the trek to the city for a cocktail fix. Last time i went, Sparrow started serving bites too.
Facebook: facebook.com/sparrowbarkl
+ + + + + + +
PS150 @ Petaling Street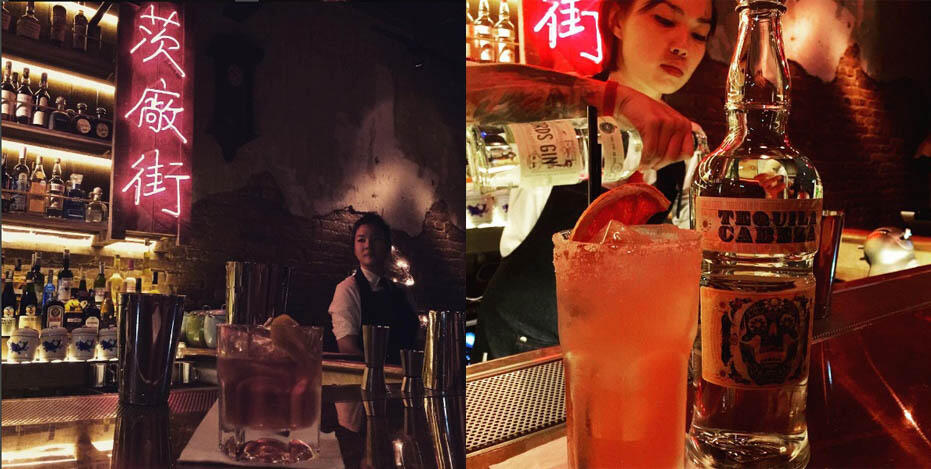 [source: PS150KL]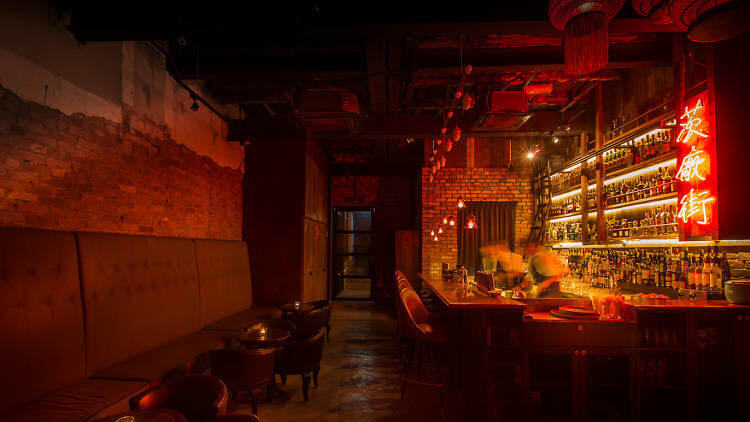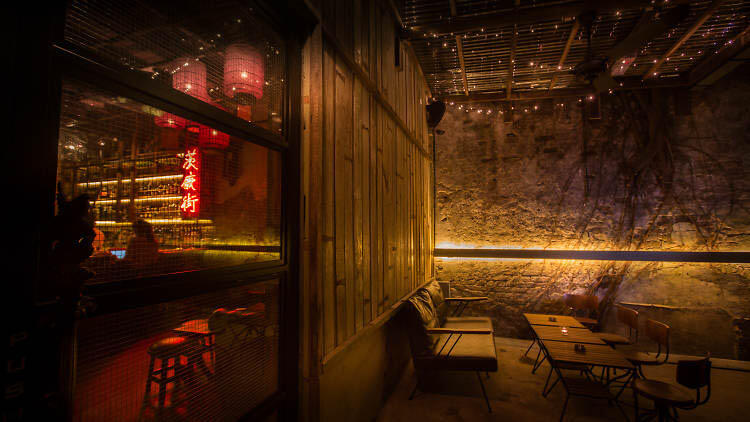 [source: Time Out KL]
I think most of us are familiar with PS150 by now. Located on Petaling Street, PS150 is a sultry bar that gives off a vibe of Wong Kar-Wai-esque films. The cocktail menu is categorized into 5 eras, each depicting a different character. Cocktails here are hand-crafted by one of KL's popular mixologists, Angel Ng, with an Asian twist. Their signature cocktail is the Lychee No.3 (RM38); a lychee martini that consists of London dry gin, lychee, ginger flower and lime.
Joyce: I've never been here!
Website: www.ps150.my
Facebook: facebook.com/PS150KL
Instagram: @ps150kl
+ + + + + + +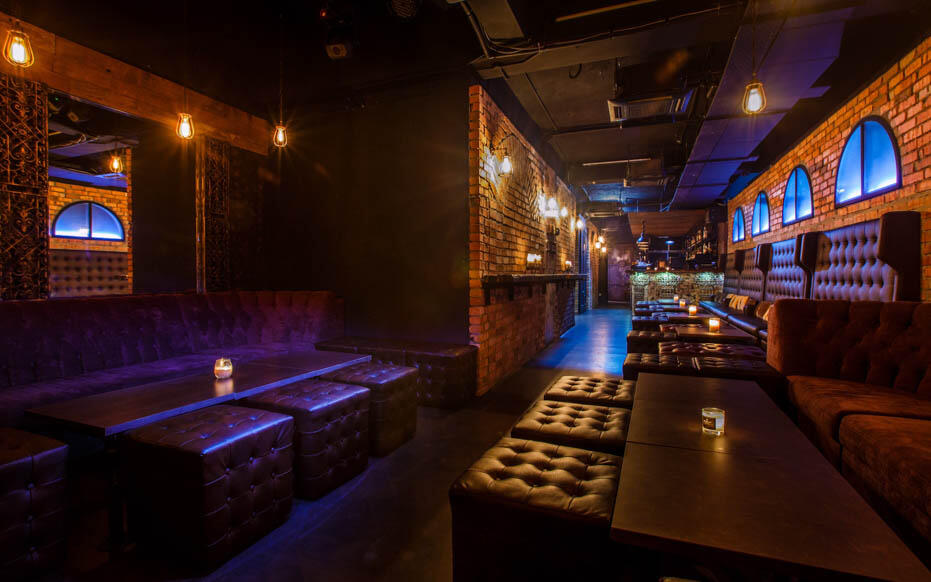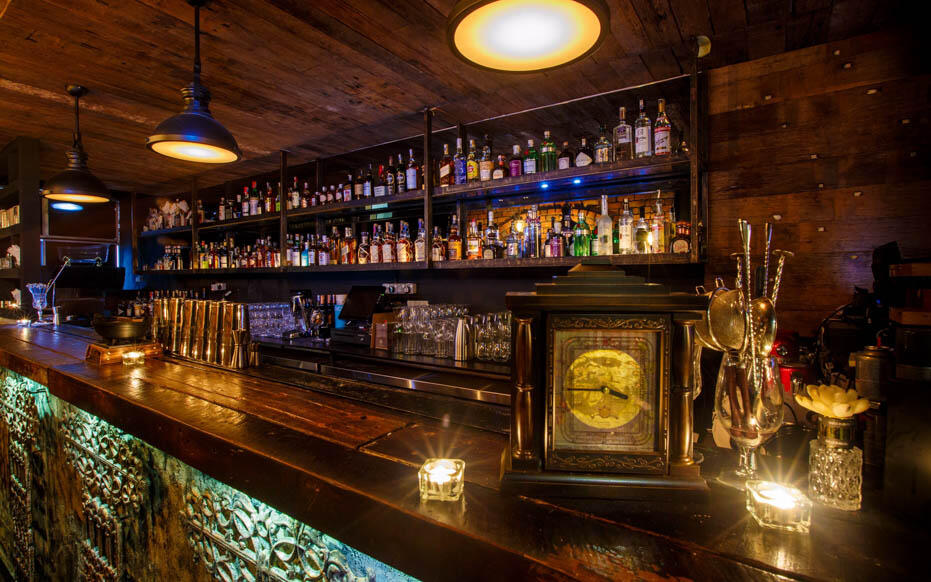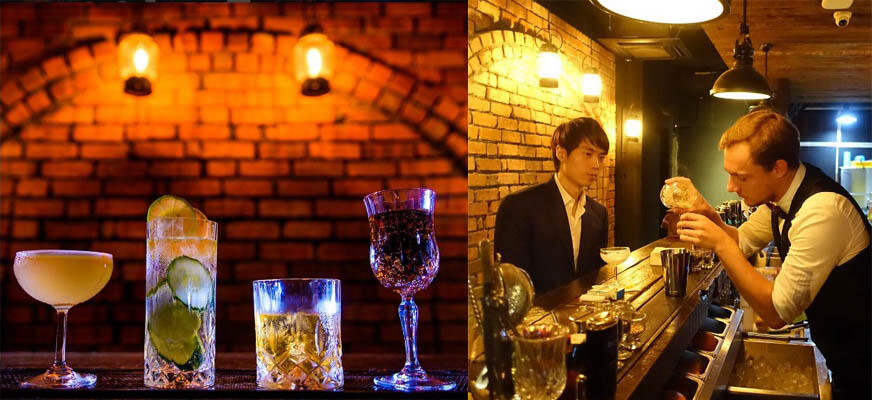 [source: The Vault KL]
The Vault is a speakeasy bar with creative unique cocktails and a cozy atmosphere. They offer a carefully curated menu of specialty cocktails and authentic classics that are made from the finest spirits and the freshest of ingredients. Due to the intimate size of The Vault KL, reservations are encouraged if you'd like to secure a table. A dress code of smart casual attire applies here. Cocktails range from RM34 upward.
Joyce: Took a bunch of friends from San Francisco here, they loved it. I had a whiskey cocktail which had an enticing wisp of smoke blowing out of it; and i enjoyed the drink heaps, it was beautifully balanced. The cocktails and bar were set up by Josh of Cocktail Solutions, who also worked on setting up Naked and Mamasan. I found an interview The Yum List did of him *here*
Website: www.thevaultkl.com
Facebook: facebook.com/thevaultkl
Instagram: @thevaultkl
+ + + + + + +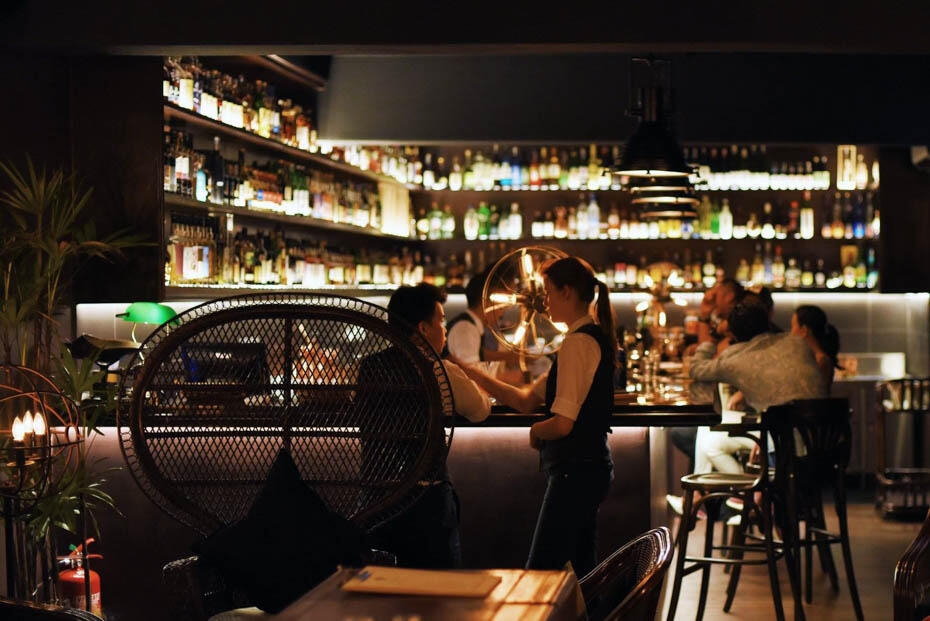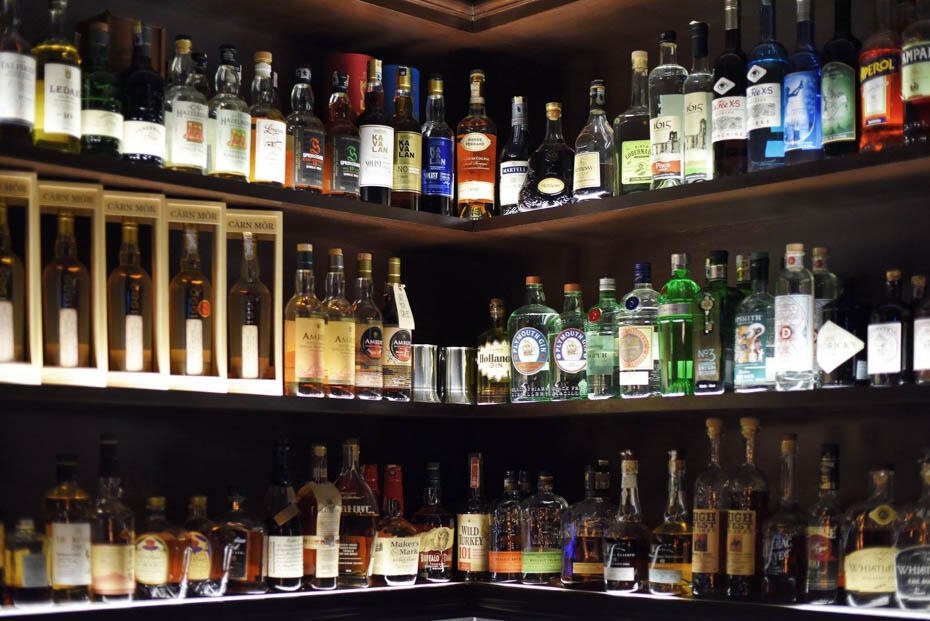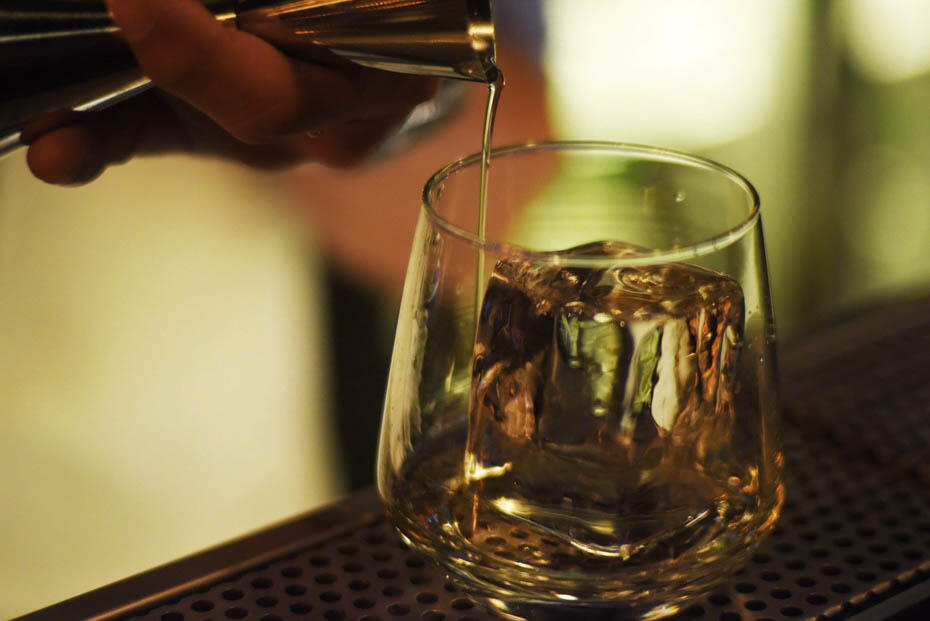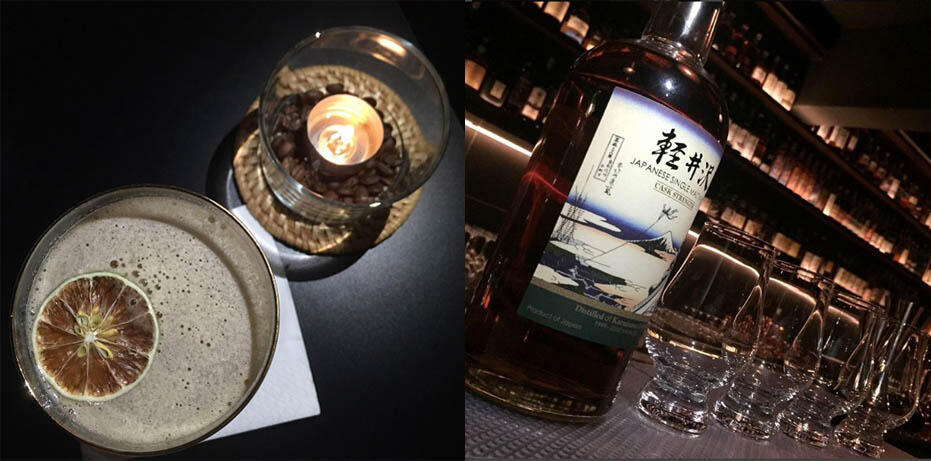 [source: 61 Monarchy]
61 Monarchy is the quintessential Speakeasy Bar & Lounge that focuses on Whiskey – created by Andrew Tan of PJ's first speakeasy, HYDE at 53M. I stumbled upon the bar (nestled above Nara Kitchen & Co.) and enquired with the friendly doorman what establishment it was upstairs as there were no signboard. Explore the world of whiskies that 61 Monarchy has to offer, ranging from Scotch, Irish, Welsh, Australian, Canadian. Whisky cocktails are available as well.
Facebook: facebook.com/61monarchy
Instagram: @61monarchy
+ + + + + + +
Coley @ Jalan Kemuja, Bangsar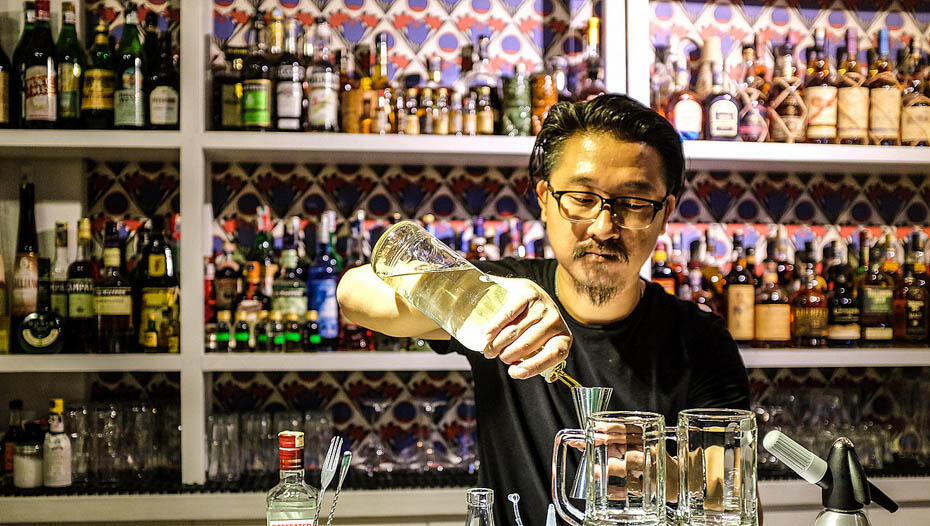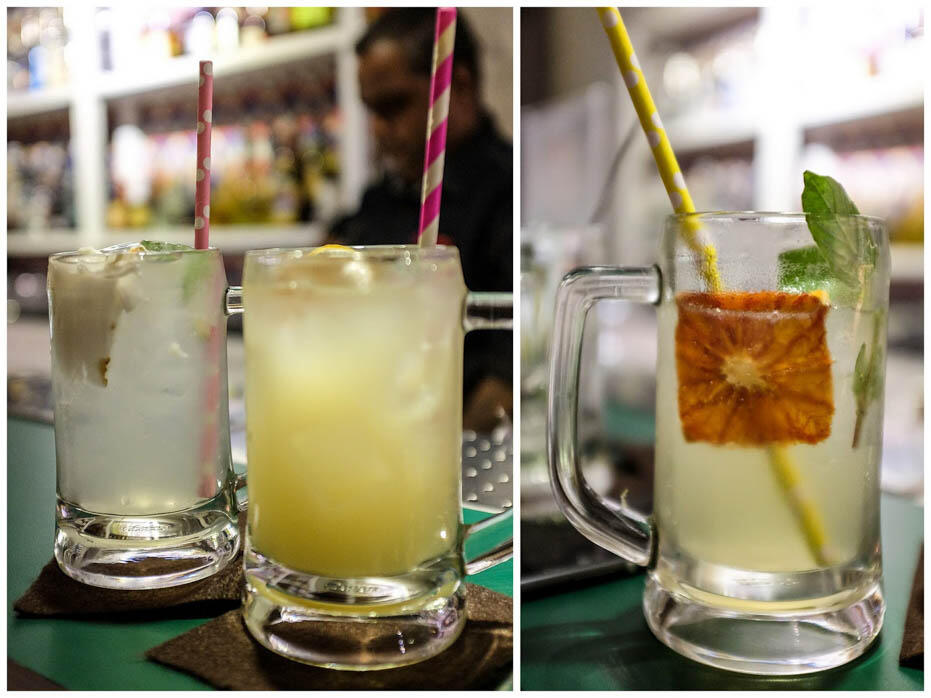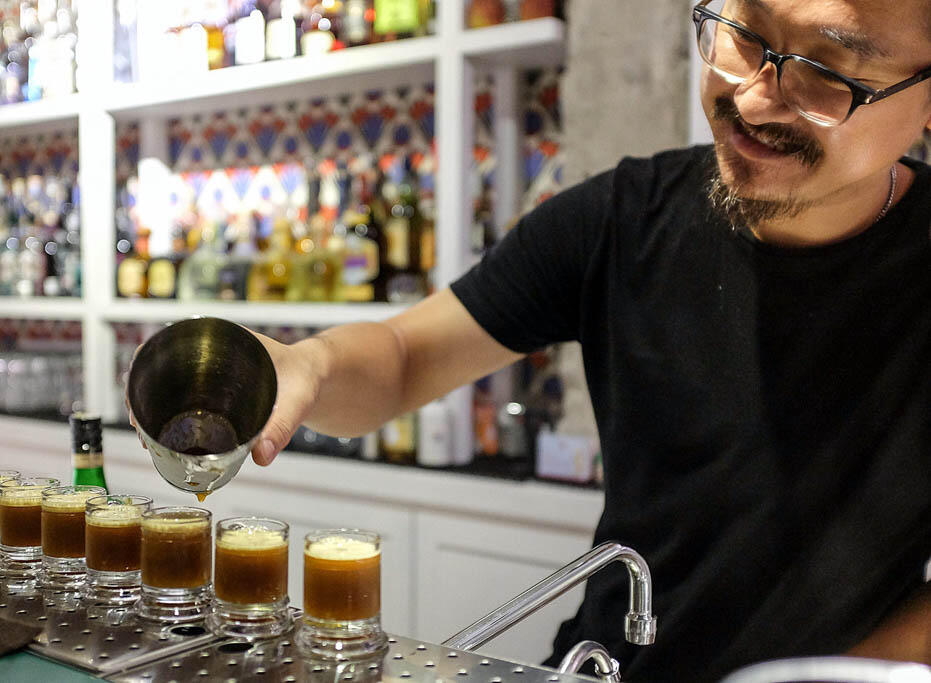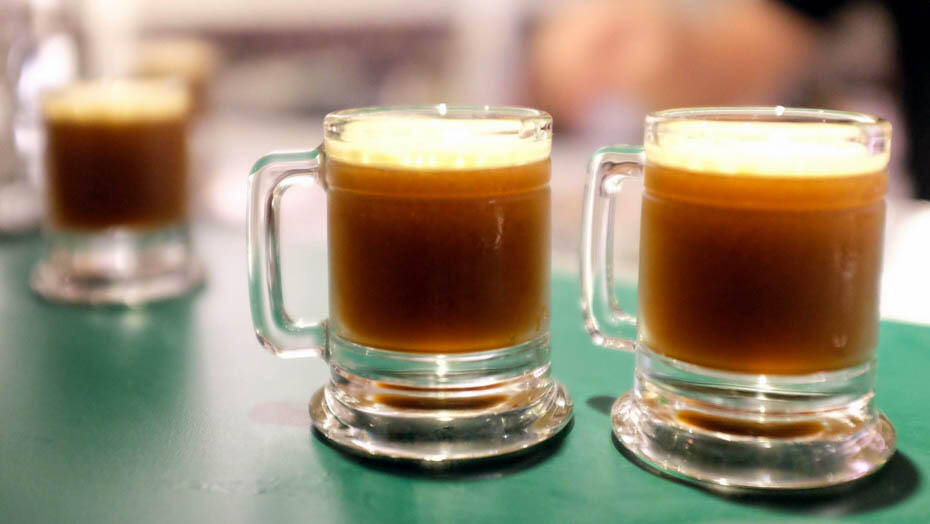 [source: Eat Drink KL]
This new contemporary concept bar situated at the back of Dr.Inc in Bangsar is run by Malaysian Bartender, CK Kho, who has been in the mixology industry for 12 years. Coley is named after female bartender Ada Coleman who headed one of Londor's bar in the Savoy Hotel back in the 1900s. She was known for her cocktail creation, Hanky Panky (RM46); Italian Vermouth, Dry Gin and Fernet-Branca, which you'll be able to order here. CK's concoctions comprise local ingredients with mixes of London dry gin with fresh coconut water, and blended whisky with home-brewed barley lemon water.
Facebook: facebook.com/LongLiveColey
Instagram: @coleylumpur
+ + + + + + +
+ + + + + + +
Joyce: After asking Rachel to write this post, i stumbled across Eat Drink KL's article on 16 speakeasy bars they wrote last April *here*. Felt a bit silly after that, cos how can we challenge the best food & drink blog in KL?! Guess we'll have to be a bit smarter to GOOGLE article ideas before going ahead with them… *looks at sky*