I was engaged by Remy Cointreau International to judge the La Maison Cointreau Competition Finals Malaysia, which took place in Eau De Vie @ Nexus Bangsar on 7th March. In the hunt for the next La Maison Cointreau Asia Champion, the bartender/mixologist competition is held in several countries namely Singapore, Malaysia, Thailand, Vietnam, Philippines & India.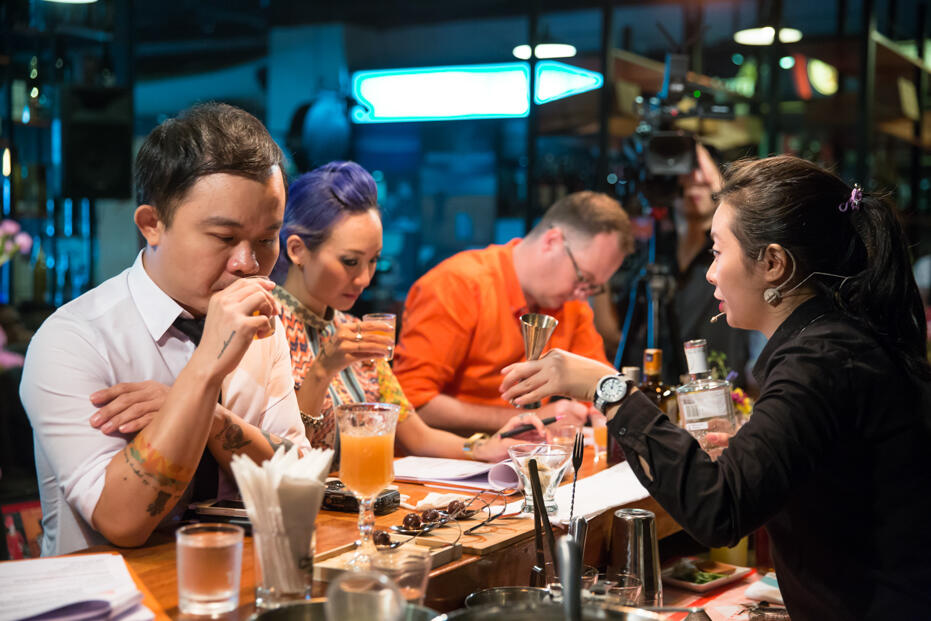 Here I am flanked by the other two judges for the Malaysia Finals: Karl Too, Co-Founder of speakeasy bar Omakase + Appreciate (ranked No. 10 in the inaugural Asia's 50 Best Bars 2016 list, making it the No. 1 bar in Malaysia); and Richard Gillam, Regional On-Trade Channel Manager of Remy Cointreau International.
How awesome is it that my work = tasting cocktails all day and grading them. ? And for such an established name in the industry too! If you are a drinker, you would know at least SOME of the brands RCI have under them: Triple Sec | Orange Liqueur Cointreau, The Botanist Gin, Mount Gay Black Barrel | XO Aged Rum, Bruichladdich The Classic Laddie Single Malt Whisky, Port Charlotte Scottish Barley Peated and Octomore Scottish Barley 6.1 / 7.1 Single Malt Whisky, and Rémy Martin V.S.O.P. | CLUB Cognac.
For THIS particular mixologist competition however, participants were requested to specifically use Cointreau and The Botanist.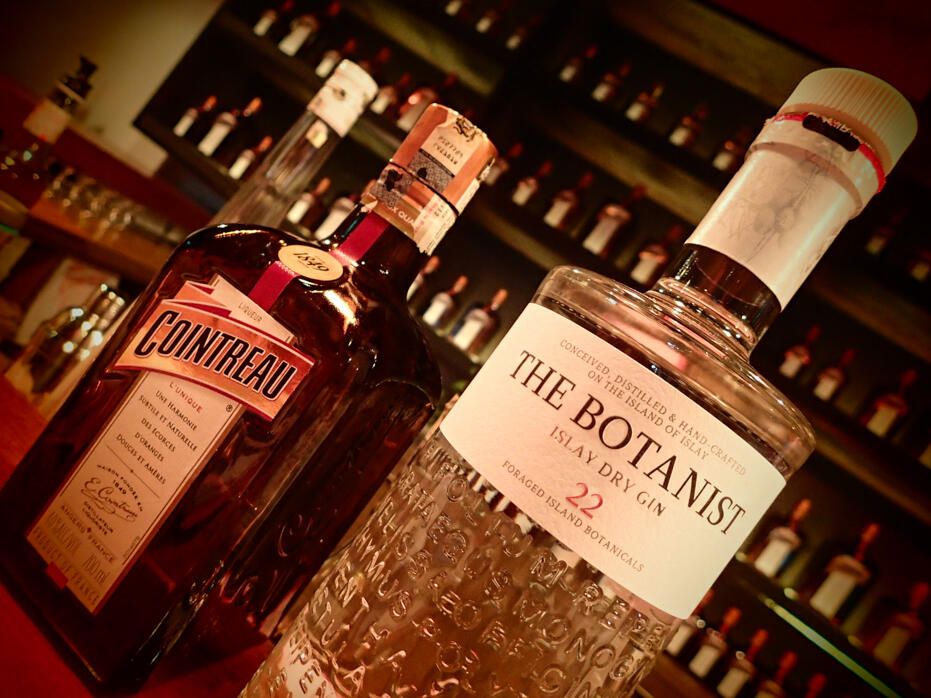 Part of me was excited to discover ways to create a cocktail at home with Cointreau (as i bought a bottle from the airport ages ago and never properly utilized it), and another part of me was slightly apprehensive on how i was to judge alongside these two EXPERTS in the mixologist industry. I mean, all i do to gain my so-called expertise is… drink a lot of cocktails :p
A larger part of me felt honoured to be part of the panel of judges, and took the whole thing very seriously. Wendy (Marketing Manager of Remy Cointreau International) said i looked a bit stressed while judging the cocktails. And i was like, of course i'm stressed! There were so many portions to each judging sheet to a person, and i didn't want to just breeze through it without proper thought because a difference in a single mark could alter the course of someone's career / future / life! ? How not to stress?! 
That day, 15 participants showed their talents in two challenges built to educate, inspire and help them develop new skills and talents.
Challenge 1: The Muse
The contending bartenders had to create an original cocktail featuring Cointreau as the heart of the cocktail (tho not necessarily as the base spirit) inspired by their favourite French muse.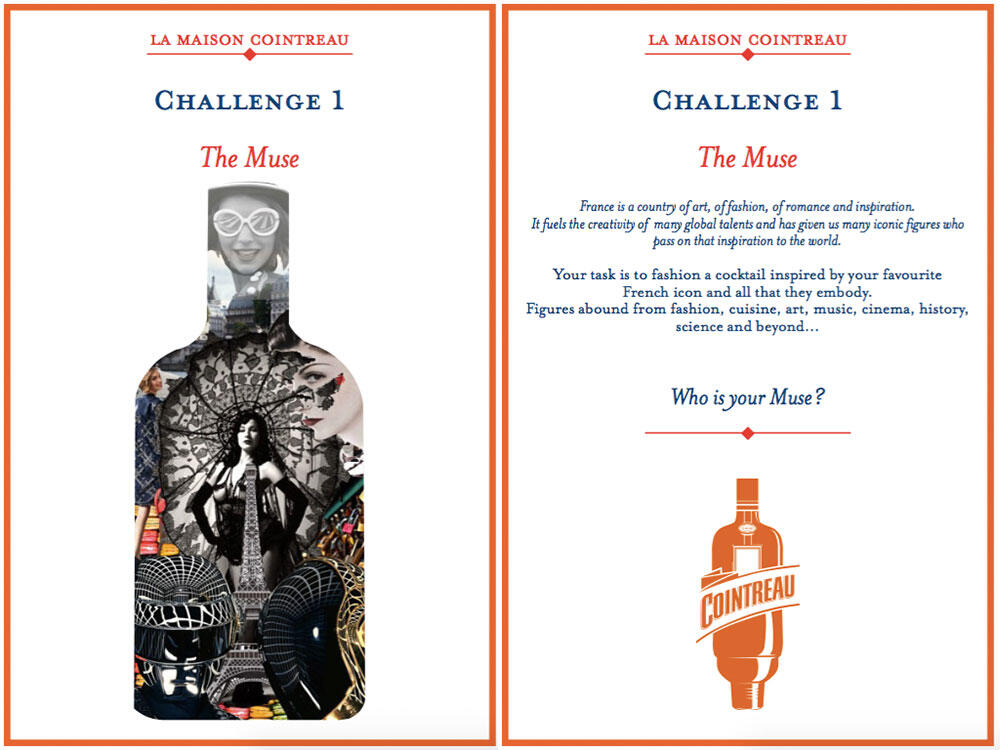 Challenge 2: Foraged Mixology
Implementing foraging efforts into their creation of an original cocktail featuring The Botanist Islay Gin, foraging attempts included picking herbs/leaves/flowers found locally, and taking it a step or two further would be to process their foraged findings for essences or flavours.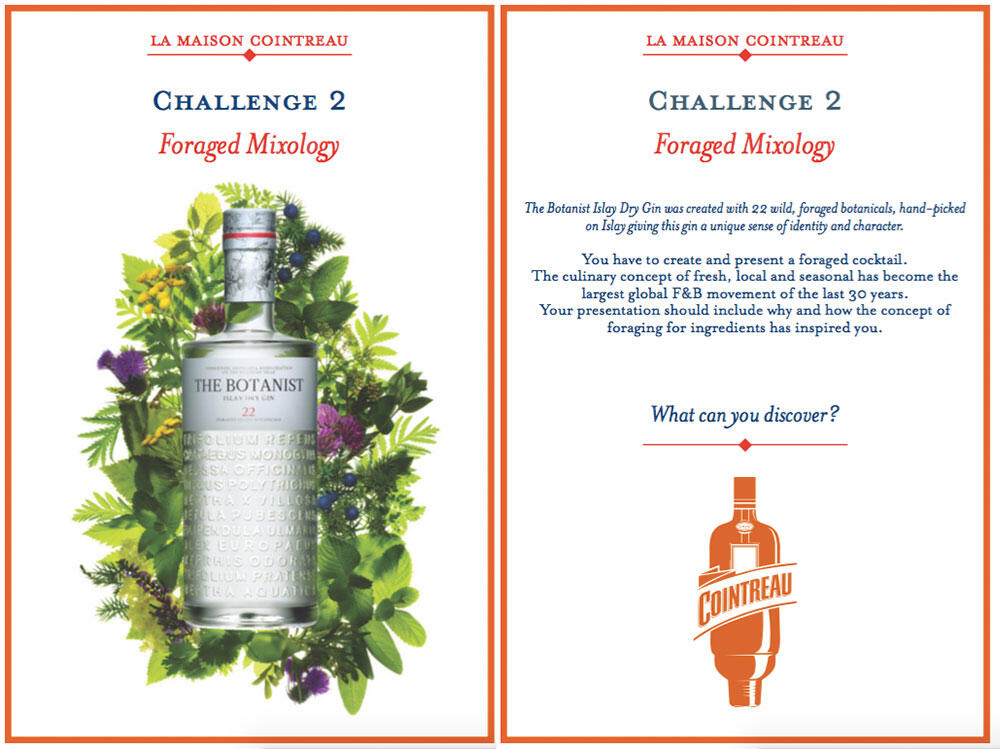 For both challenges, the mixologists were encouraged to be as creative as they liked while using home-made ingredients/products. The judging criteria included presentation, relevance of their story behind the cocktail, brand knowledge, technique, taste, flavour, and ingenious usage of Cointreau/The Botanist.
Each participant had 2 mins prep time at the bar, then 8 mins to make their 2 cocktails (2 per cocktail – one for presentation and photography, the second split into 3 tasting portions for the judges). Time limit was strict, with Richard playing timekeeper.
And so it began!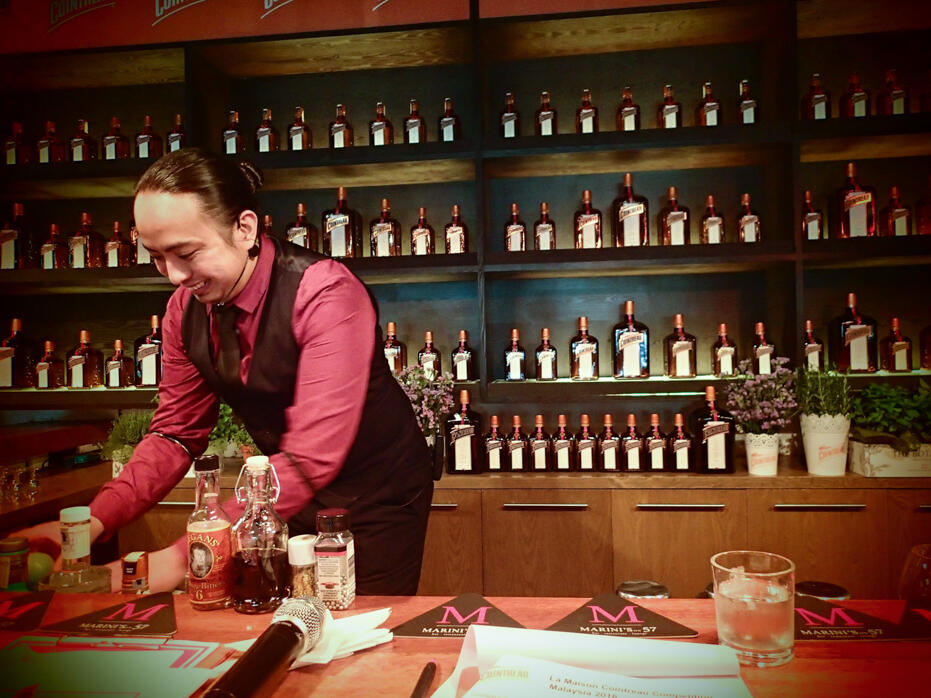 Ronald Raymond from Marini's on 57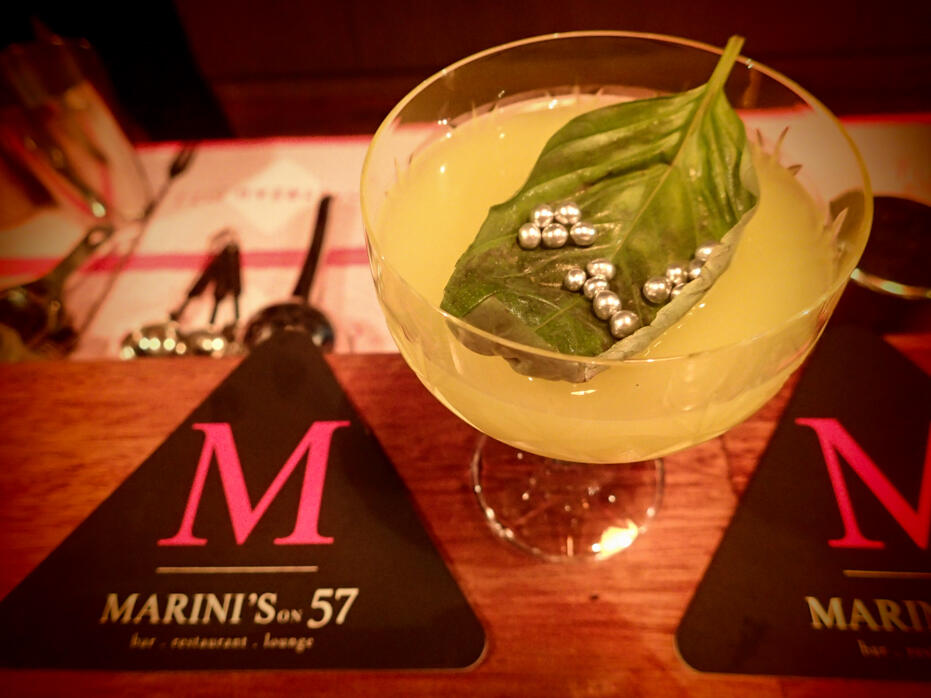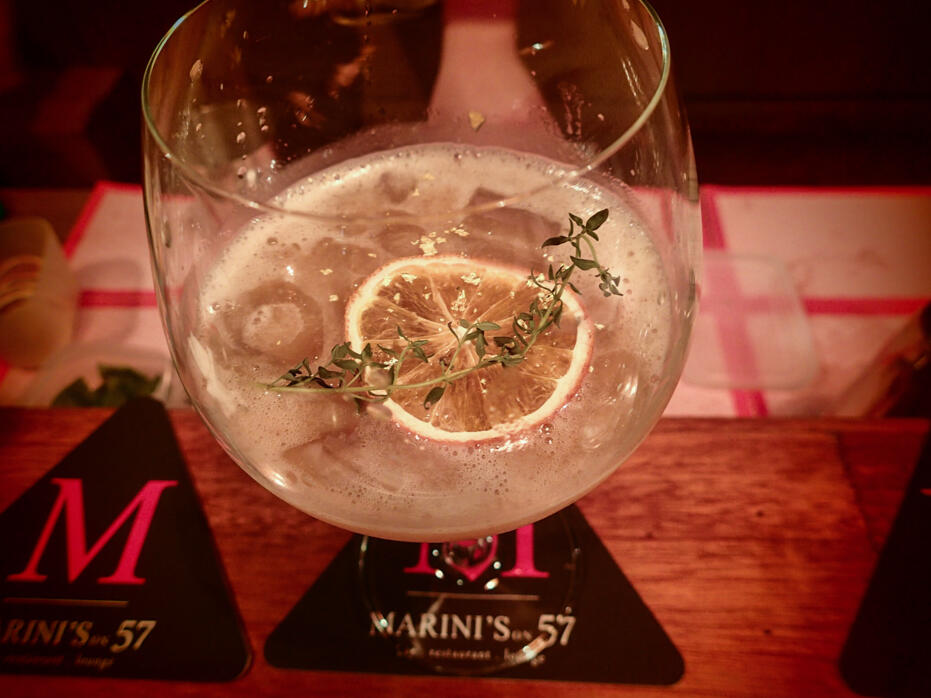 I took pictures of the first bartender, then promptly gave up cos i couldn't focus on thinking and grading so many sections quickly for each cocktail, while listening to their spiel behind each one and interacting with everyone at the same time. I'm a horrible multi-tasker. So i just concentrated on my main task at hand – judging!
Some of the cocktails were meh, some were so delicious i felt like finishing the whole glass (i may have for a couple, and tried to do so subtly).
Some were very impressive in presentation that i enjoyed admiring it so.
Some bartenders were extremely personable. Some needed a lot more presentation practice.
Some had fancy techniques that made me ooh and ahh, some were shaking in nervousness that Richard would gently encourage and i silently cheer on.
Overall, it was a great experience to sit there and observe each contestant create a drink that comprises of many little components, each contributing to a slight change in taste and mouthfeel.
Creating a cocktail takes more deftness and craft than one would think:
the fluidity of their motions, the thought behind each ingredient that culminates into a taste journey with a distinct start and end,
and how it all comes together. Watching them inspired me to play around with cocktail-making at home more… ?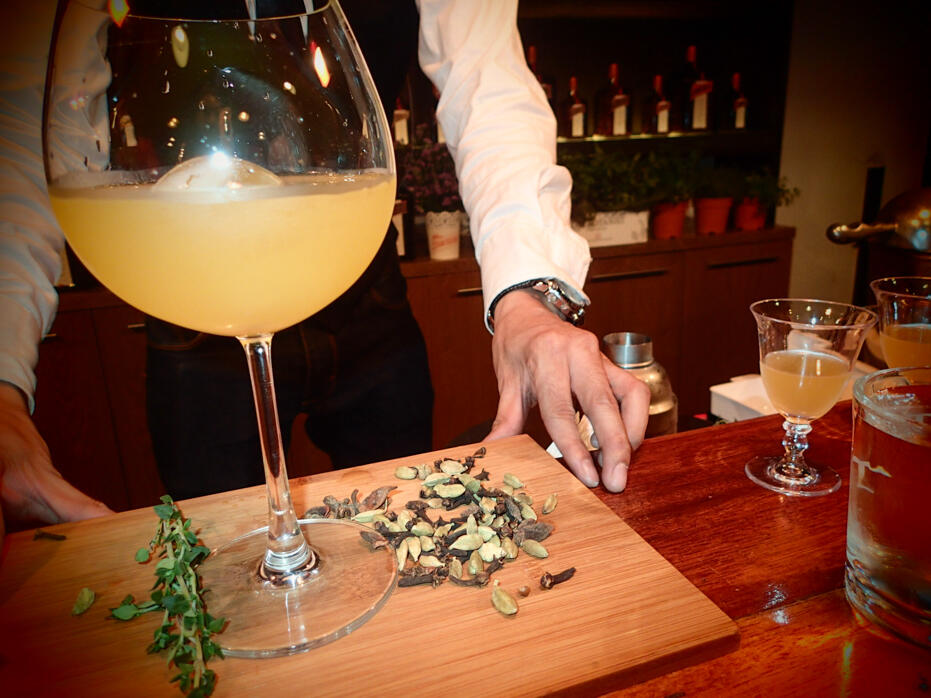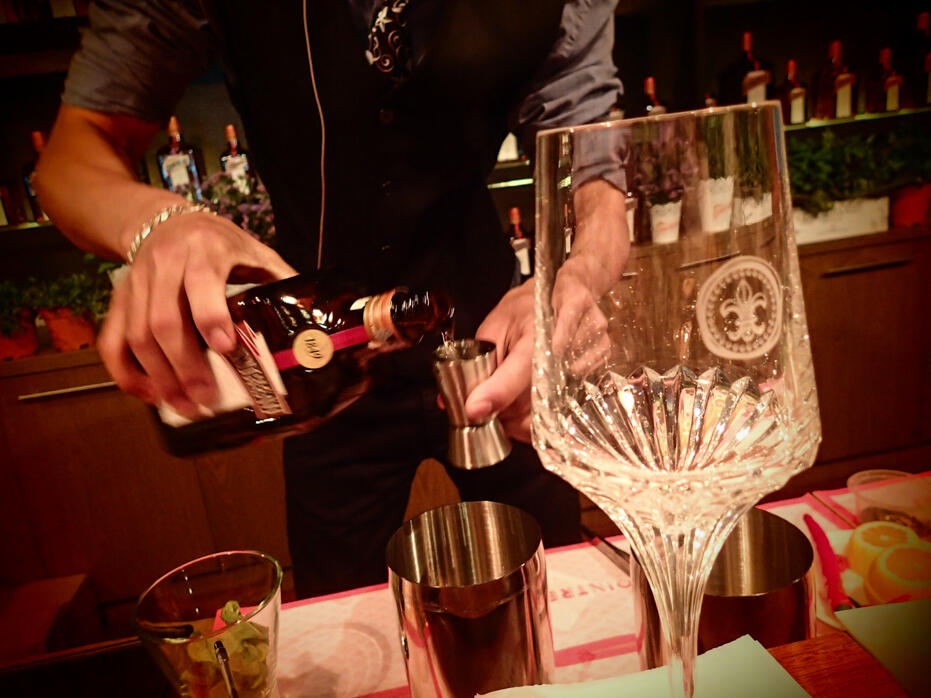 I recognised the specially-cut glass for Louis XIII cognac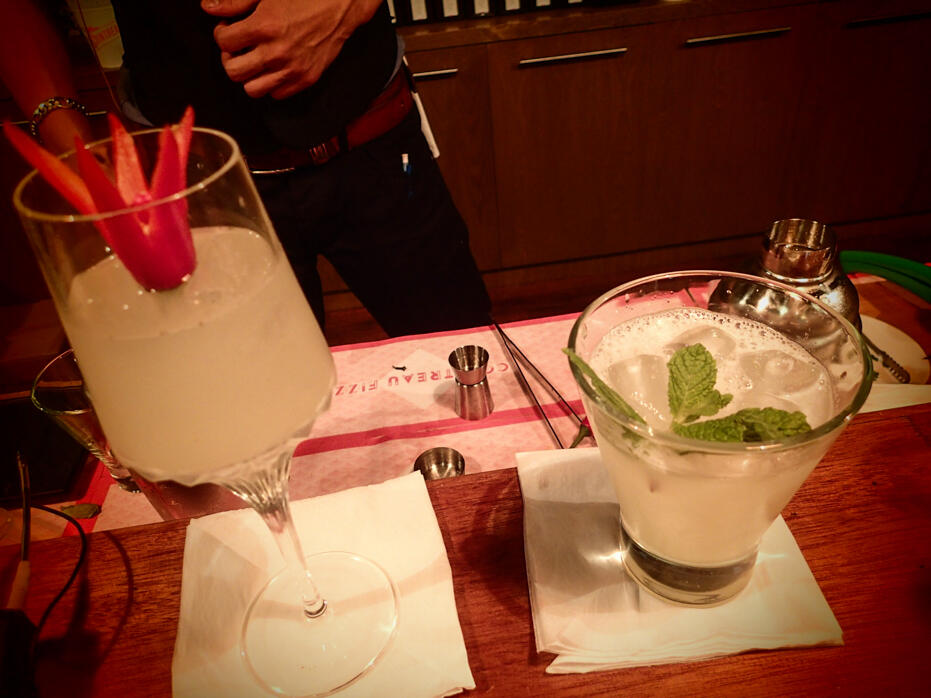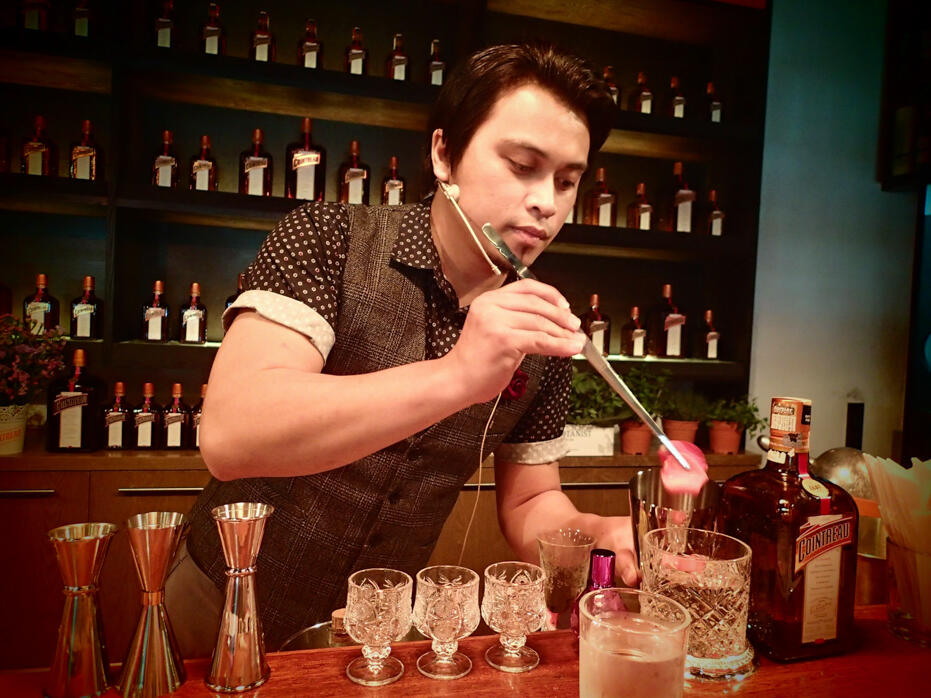 Joel John from Sparrow Bar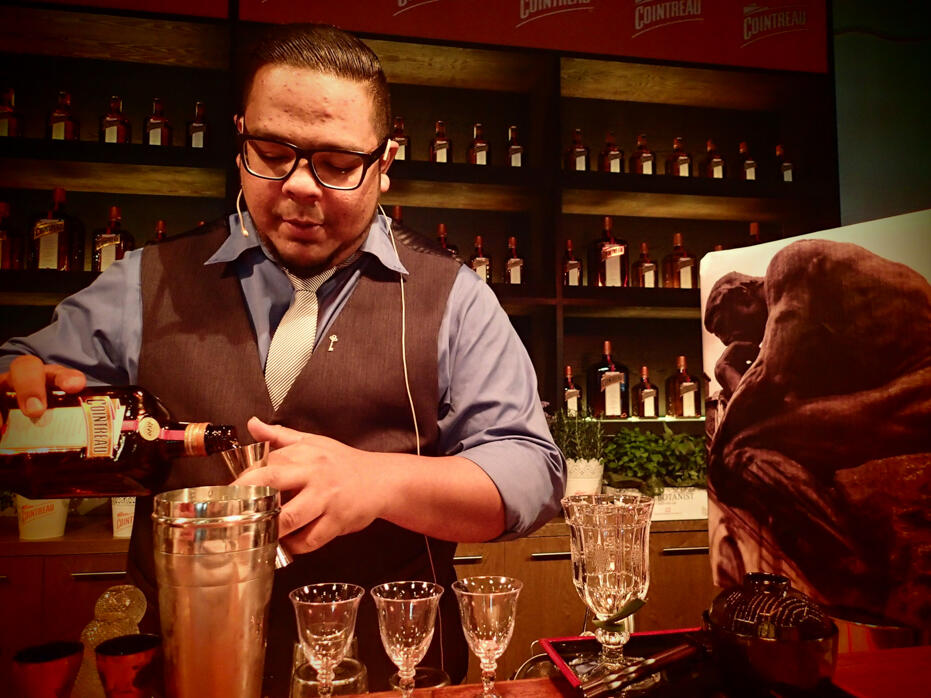 Danial Hakimi from The Remedy (Melaka)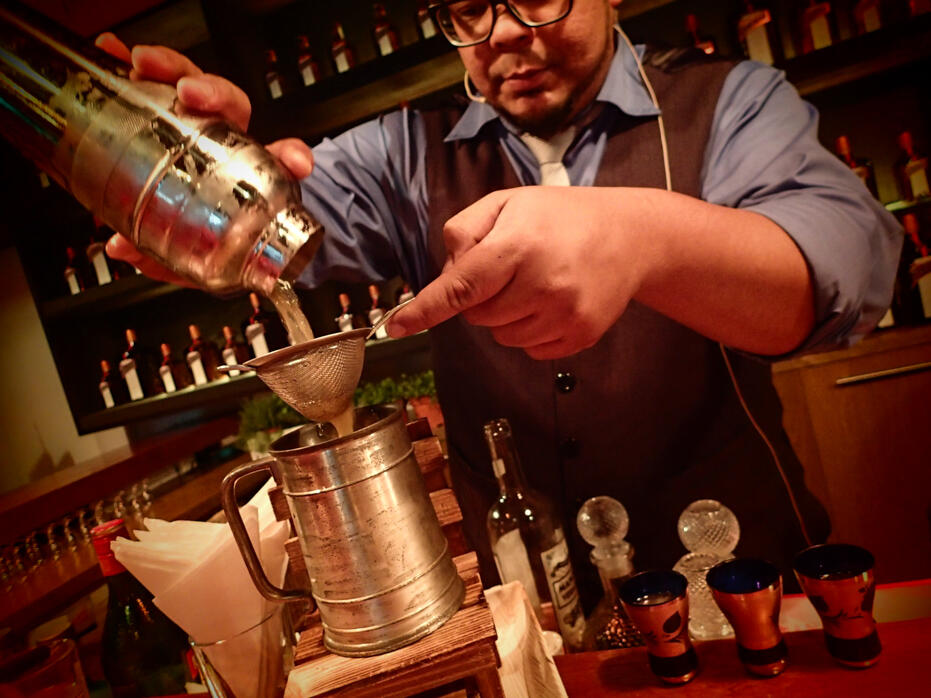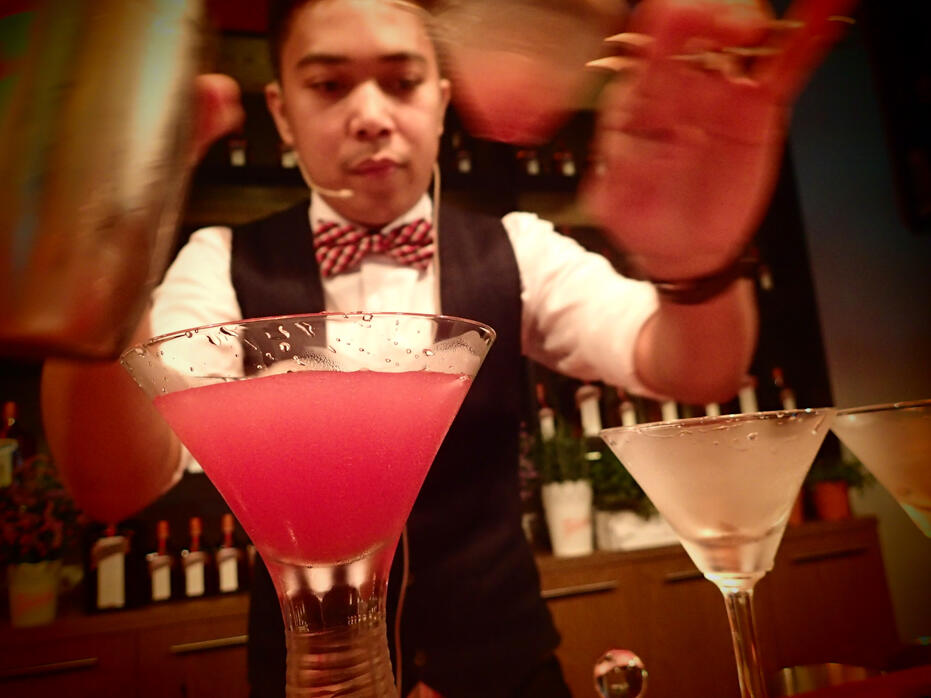 Daniel Ludwig from La Carretas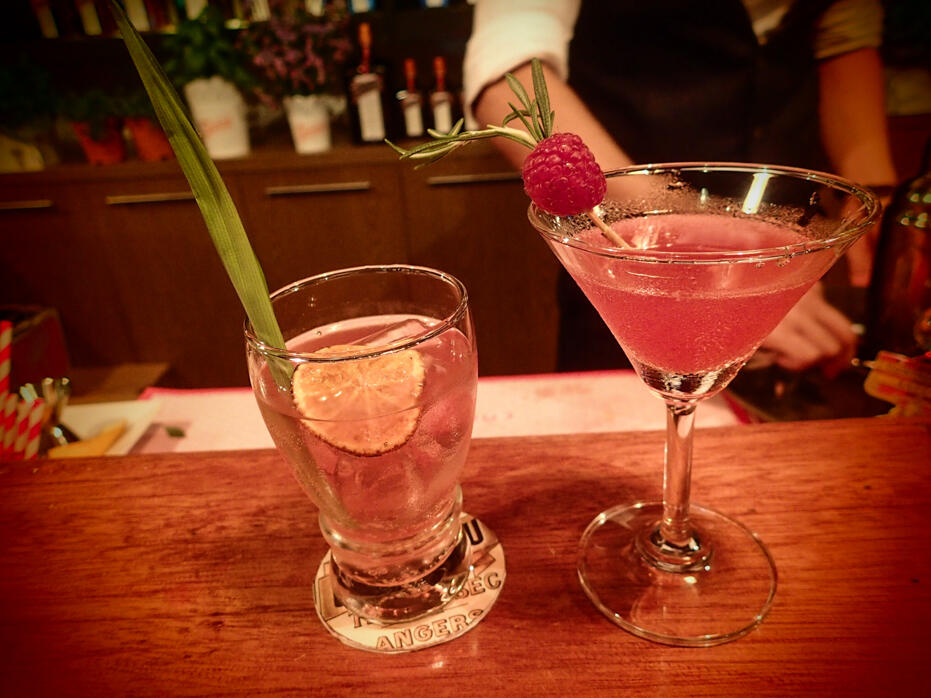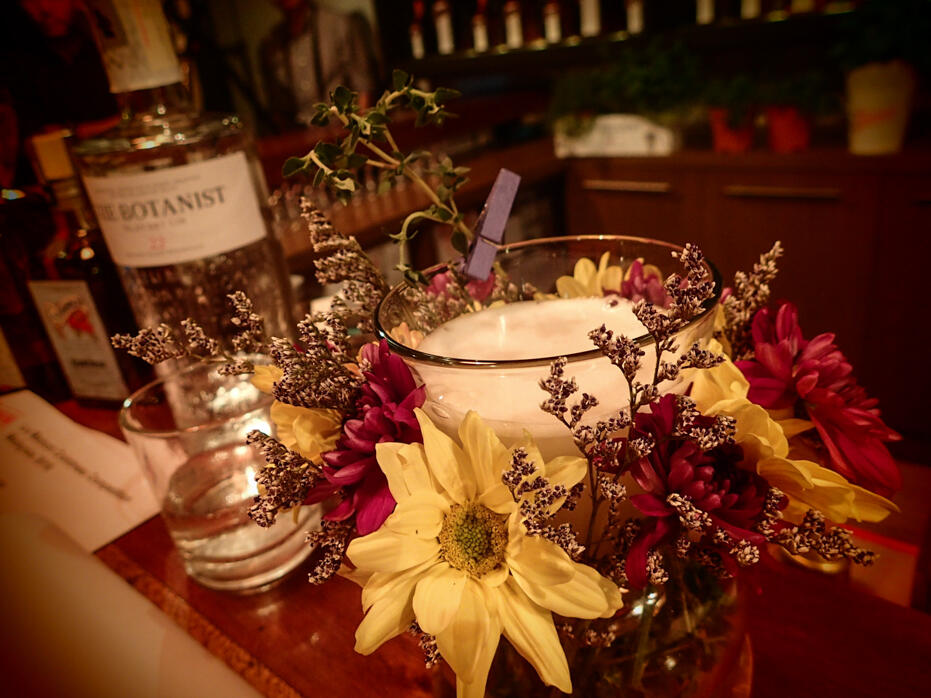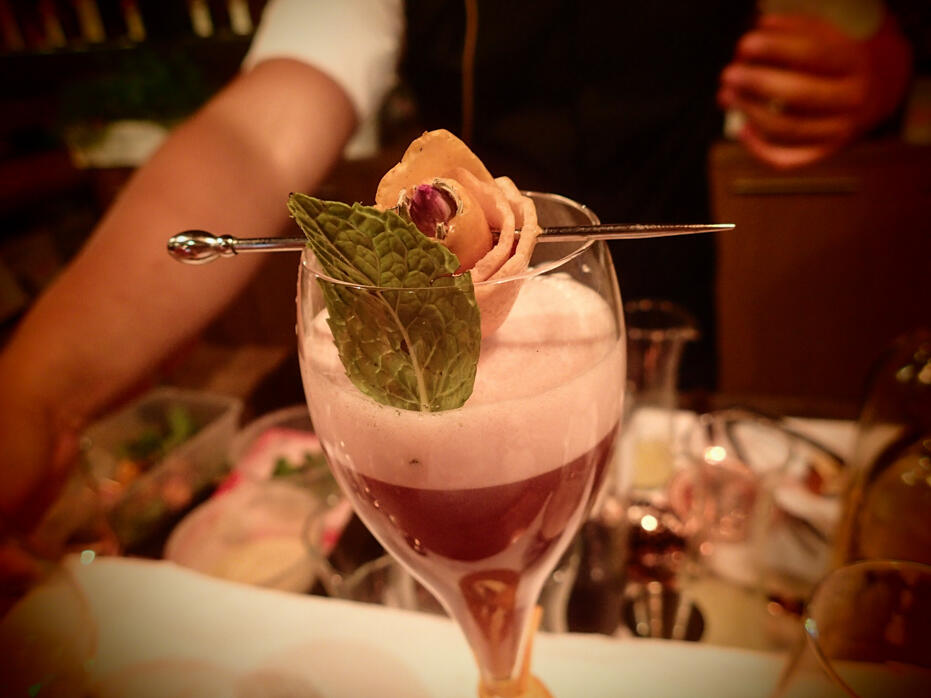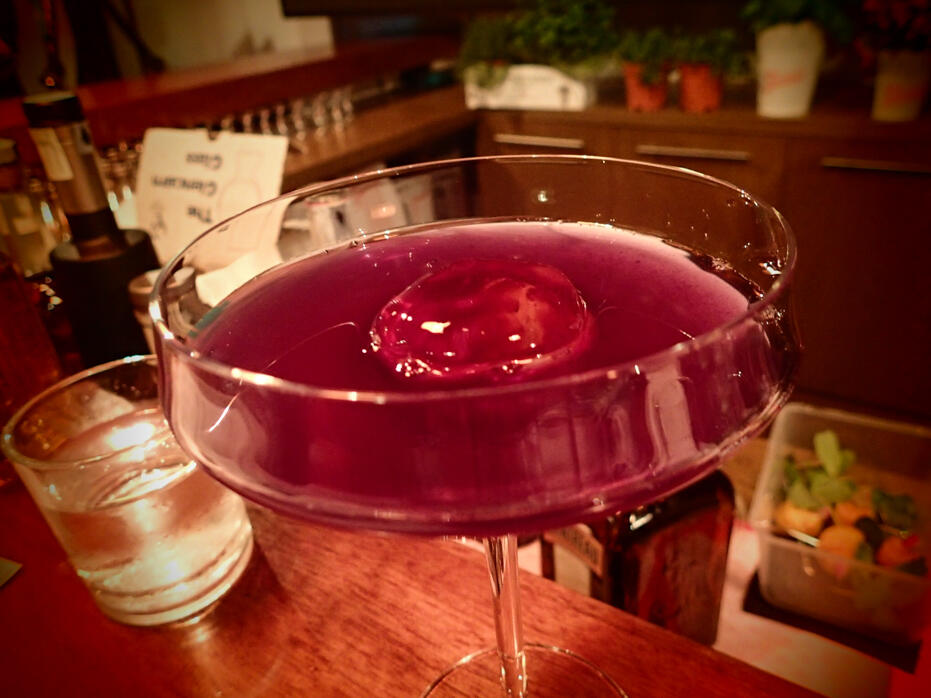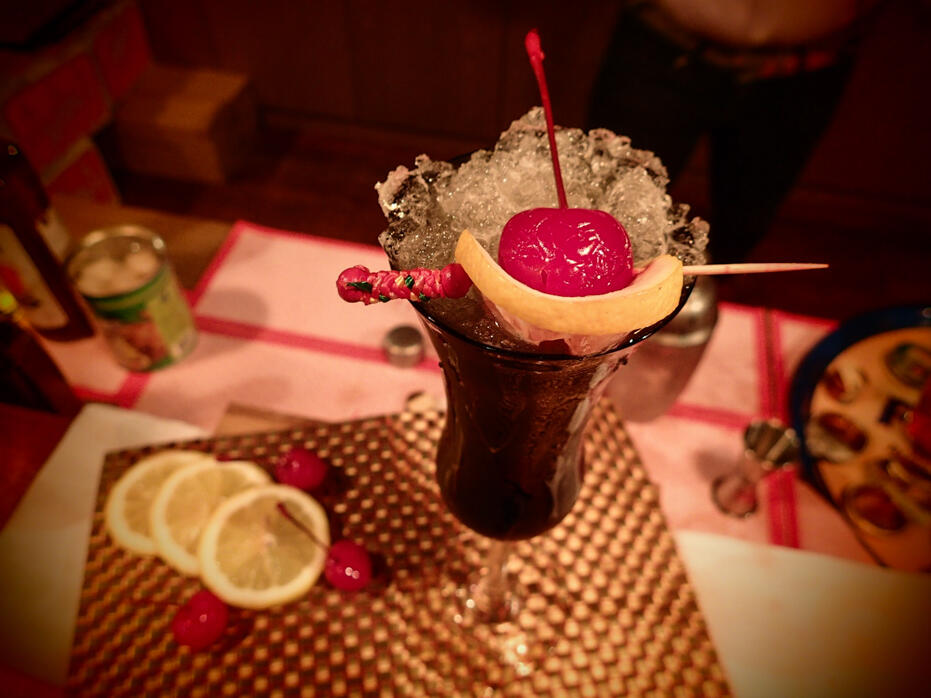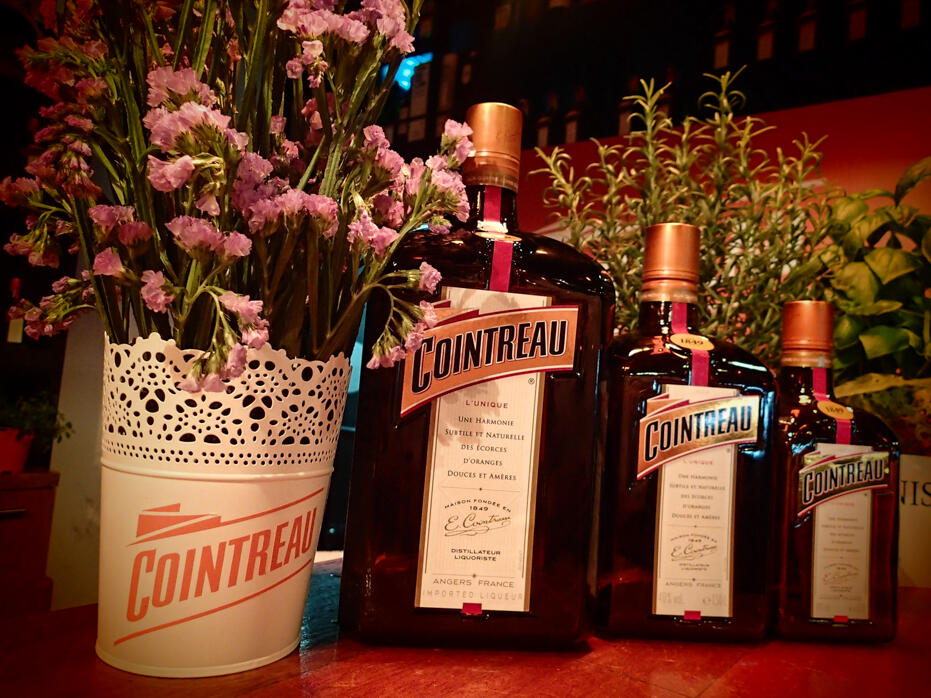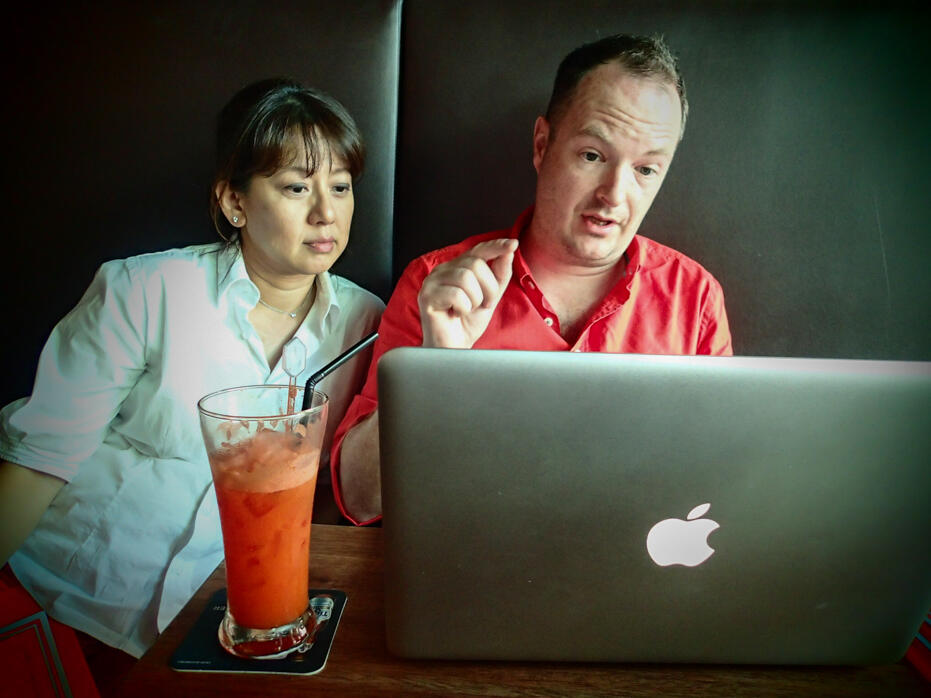 Wendy Ooi, Marketing Manager of Remy Cointreau International; and Richard Gillam, Regional On-Trade Channel Manager of Remy Cointreau International.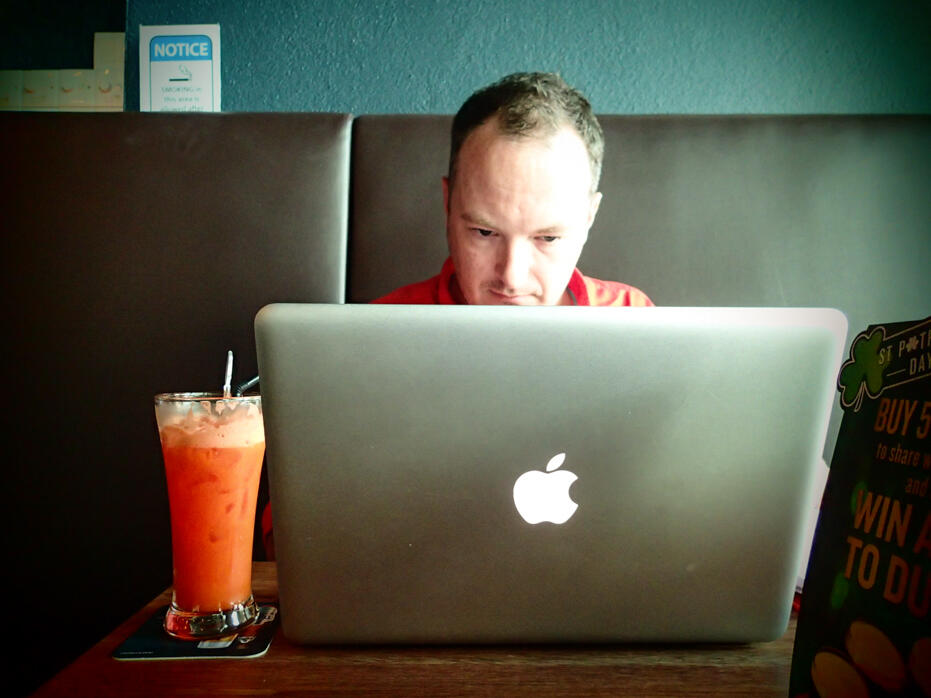 All serious tabulating the scores using calculator on Excel.
I was relieved to discover that my top 3 choices were exactly the same as Richard's and Karl's. PHEW. Dignity intact!
Now all that was left was to calculate who would emerge 2016 champion in Malaysia to move on to the Asian Finals.
Behold!
The top three mixologists / bartenders / winners for the La Maison Cointreau Competition Finals Malaysia…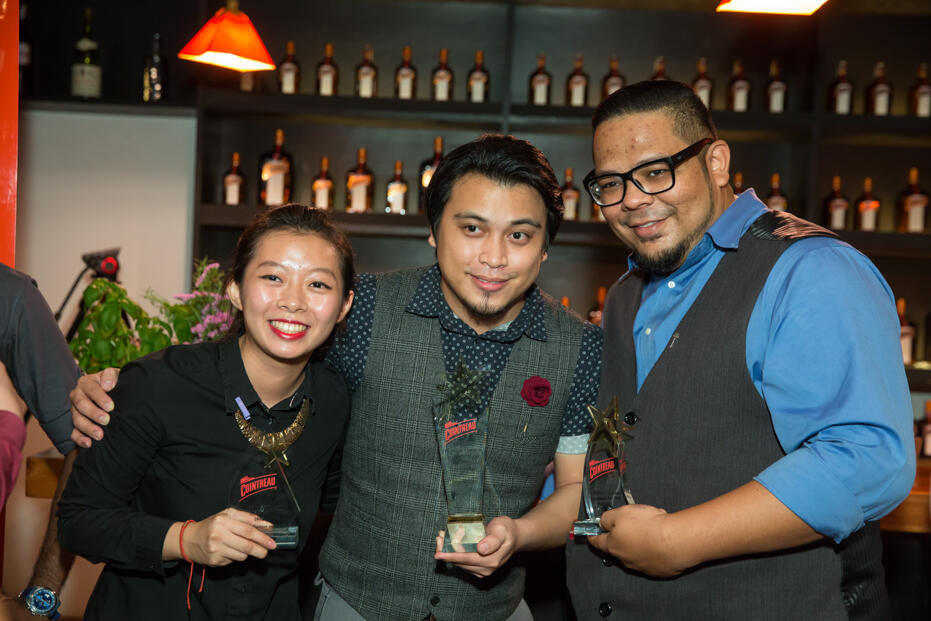 Champion – Potion D'Amour & Negroni Blanc; by Joel John from Sparrow (pictured in middle)
1st Runner Up – The Thinker & Lipsink; by Danial Hakimi from The Remedy (Melaka)
2nd Runner Up – La Passion & La Massion; by Demitria Dana Paramita from Lau Shang Bar
Some career background bout Joel John, his accolades include:
– Master Mixologist by The Horeca School of Excellece 2009
– First Runner Up at Mixology Competition by Malaysia Bar Association 2013
– Finalist at the Angostura Rum Competition by Thirst Magazine 2013
– Champion at the Monin Cup Malaysia 2014, and 6th ranking at the Global Monin Cup Final in Paris the same year
My personal favourite (can i say this here? Haha too late) is Danial Hakimi due to his personality and skill. His recent achievements include:
– 2nd Place London No. 3 Gin for Asia, in Singapore
– 2nd Place Tio Pepe Sherry Apprentice in Spain.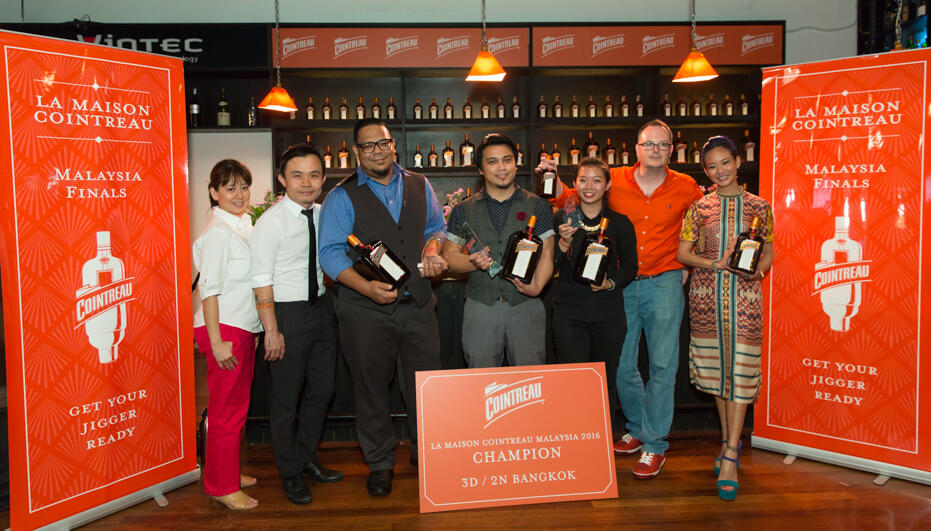 L-R: Wendy Ooi, Karl Too, 1st Runner Up Danial Hakimi, Champion Joel John, 2nd Runner Up Demitria Dana Paramita, Richard Gillam, and Joyce Wong (me la…)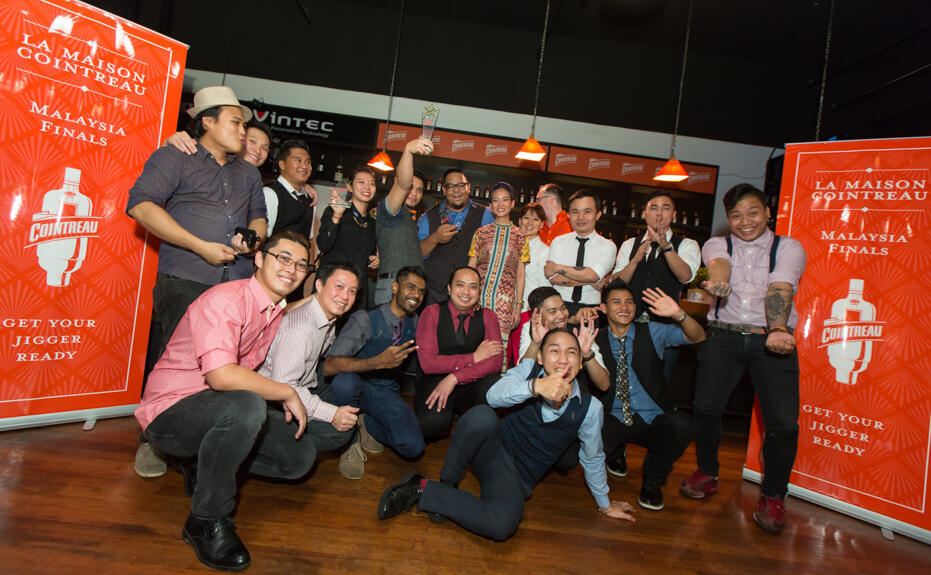 All the contestants and judges. Thanks for all your efforts and putting yourself out there! That alone is awesome, seriously.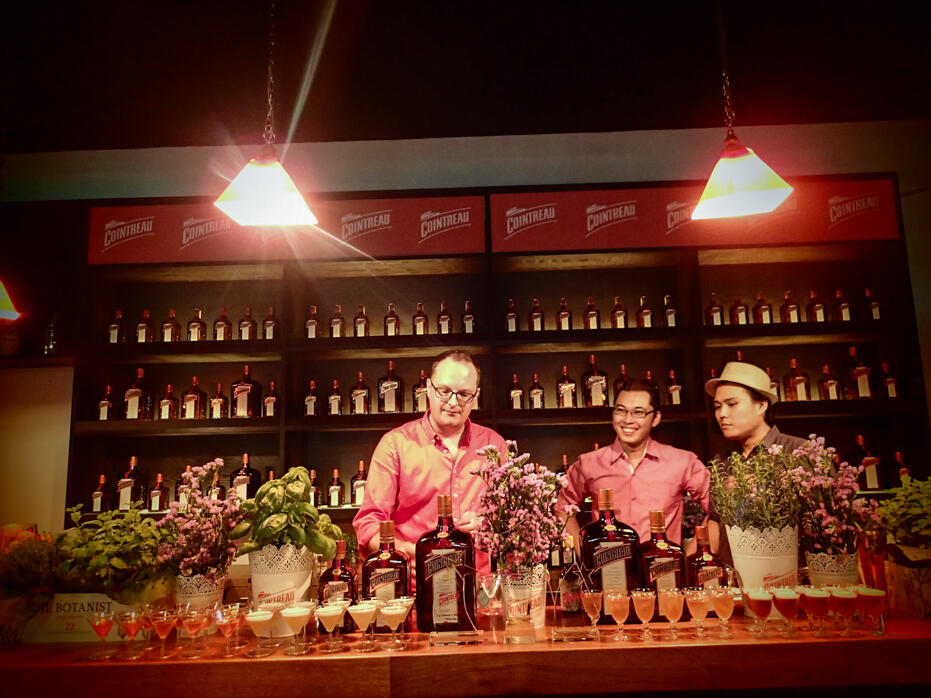 After work was over, everyone started loosening up and making drinks for fun for everyone to have. Richard himself is an award-winning mixologist so it was a treat to have him behind the bar too!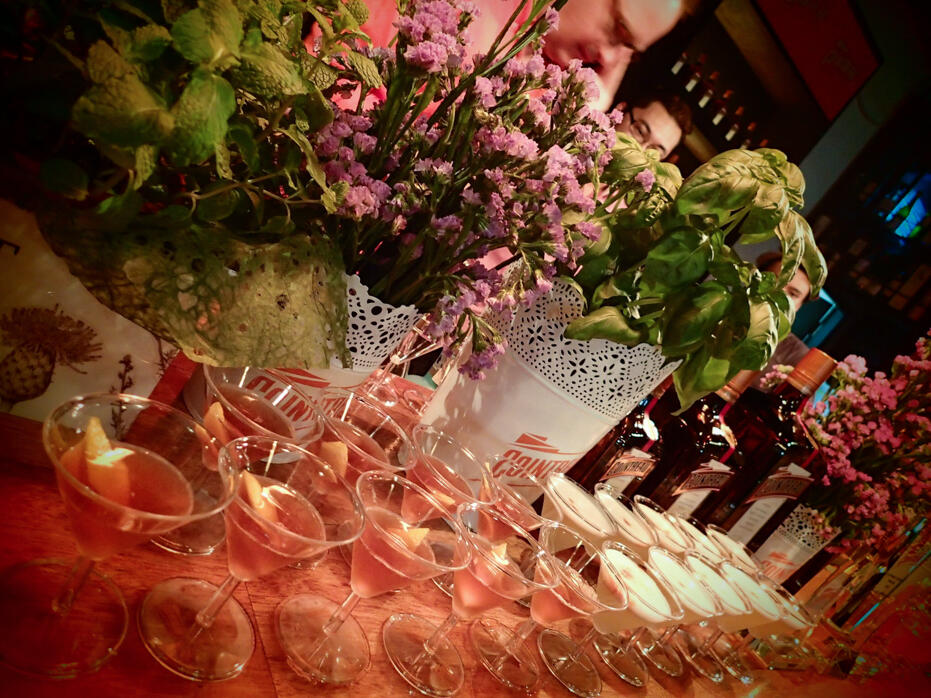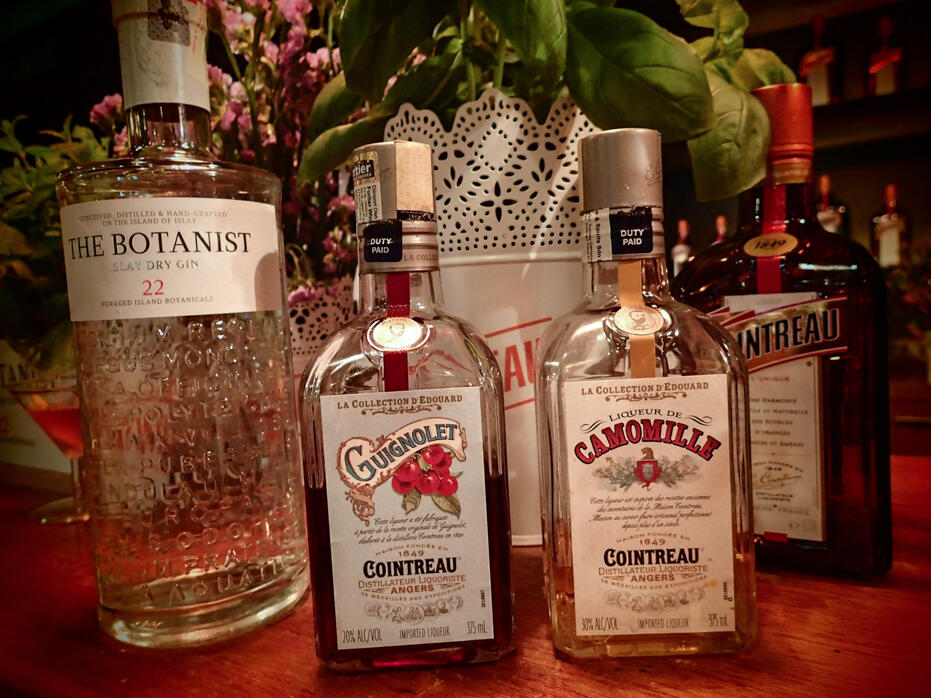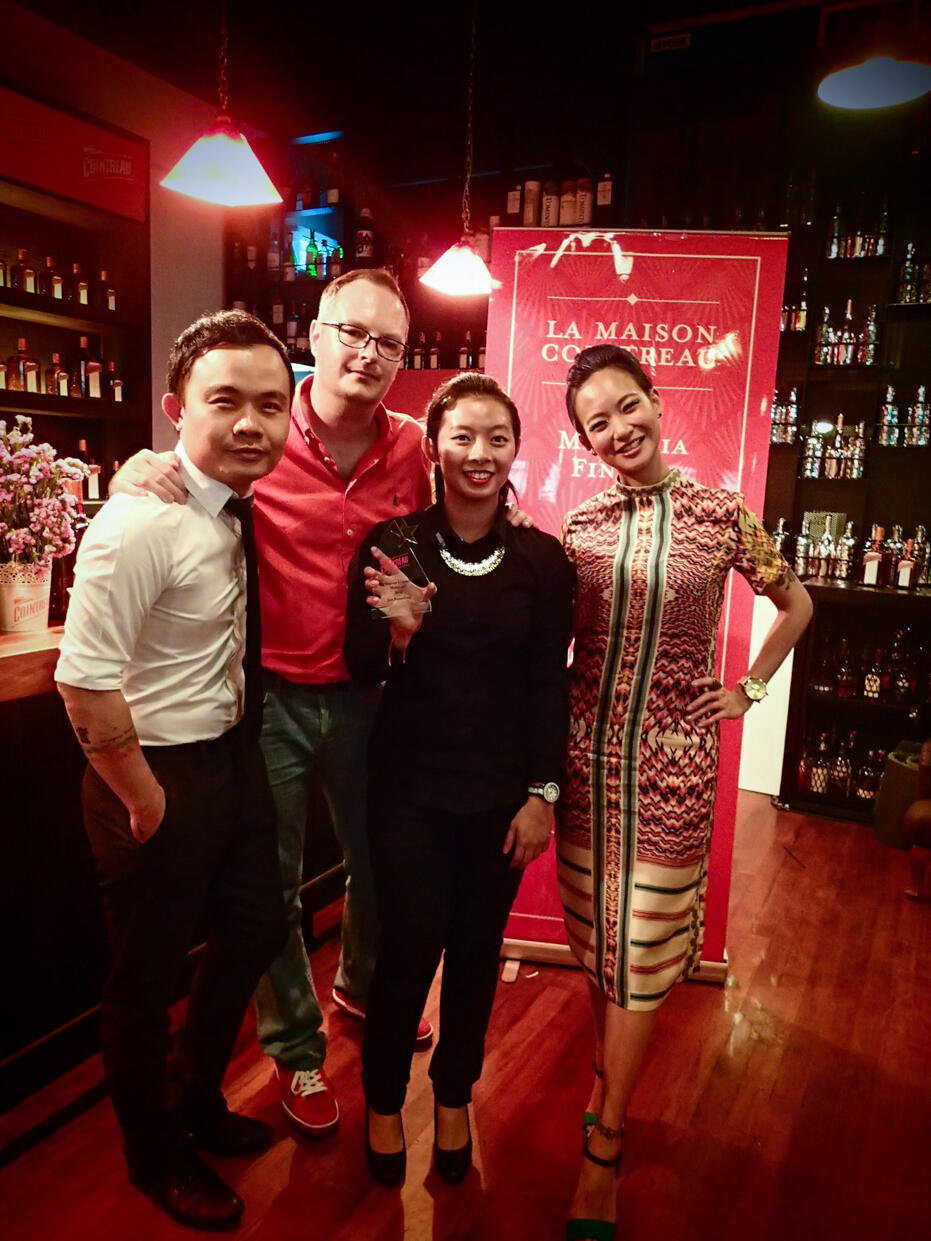 Karl, Richard, Demitria and i. [My dress is from H&M Studio SS16 collection.]
Demitria was the only female in the competition, and she came out 2nd Runner Up! Represent! Next time champion okay? ?
She previously won 1st Place in the 2014 Monin creativity cup competition (mocktail category) and 2nd Runner Up (cocktail category); 2nd Runner Up in the same competition the following year for coffee creativity cup, and in 2015 was Silver Medalist at the FHM Culinaire Malaysia (cocktail bar challenge).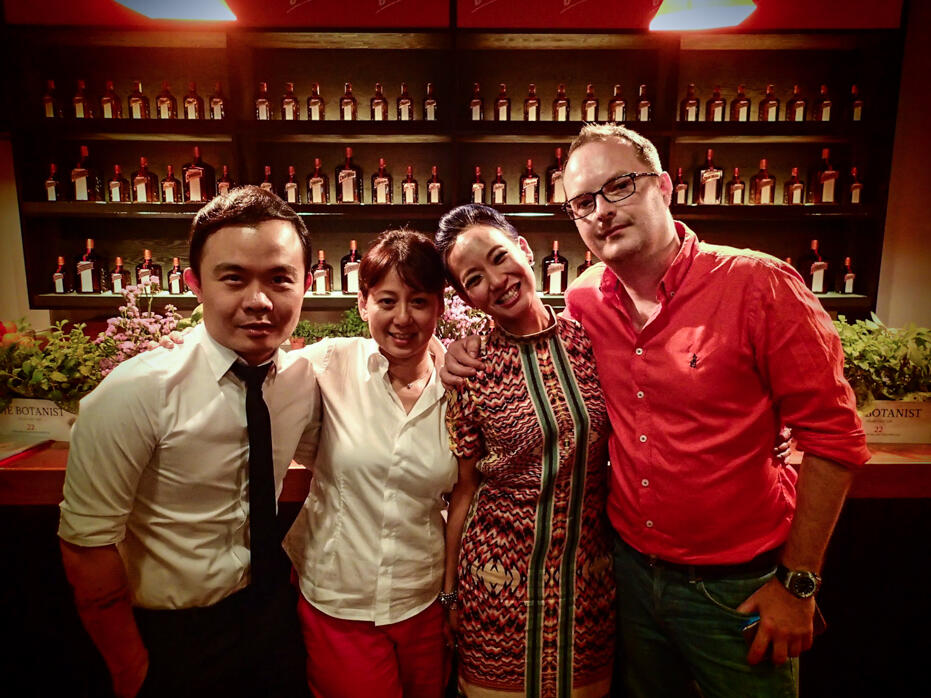 Karl, Wendy, me, and Richard.
Thank you very much to Wendy for getting in touch with me throughout this time, and engaging me for this.
It was such a pleasant experience and opportunity! Thank you!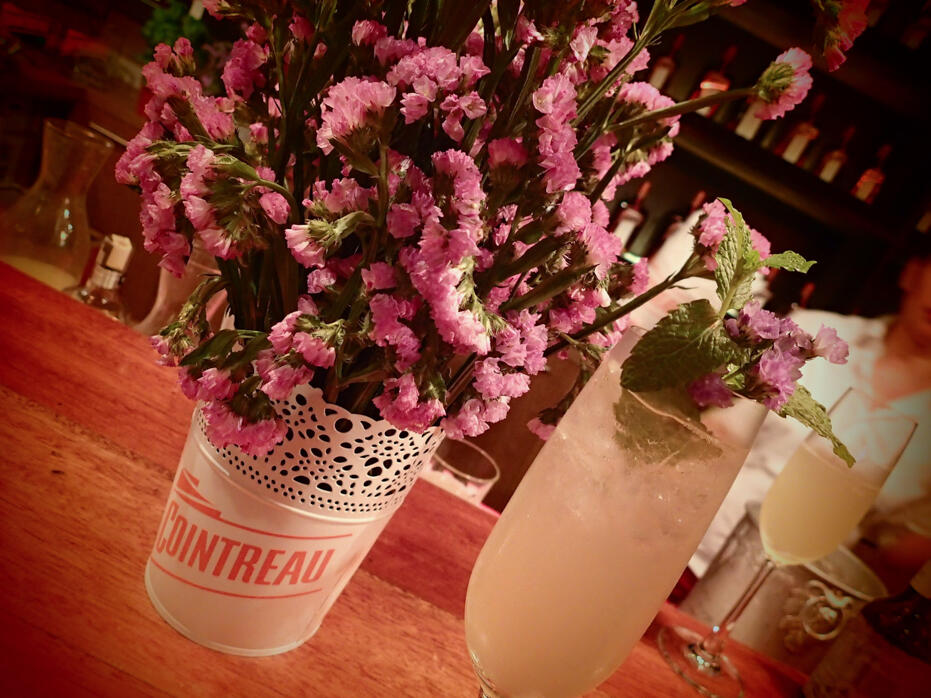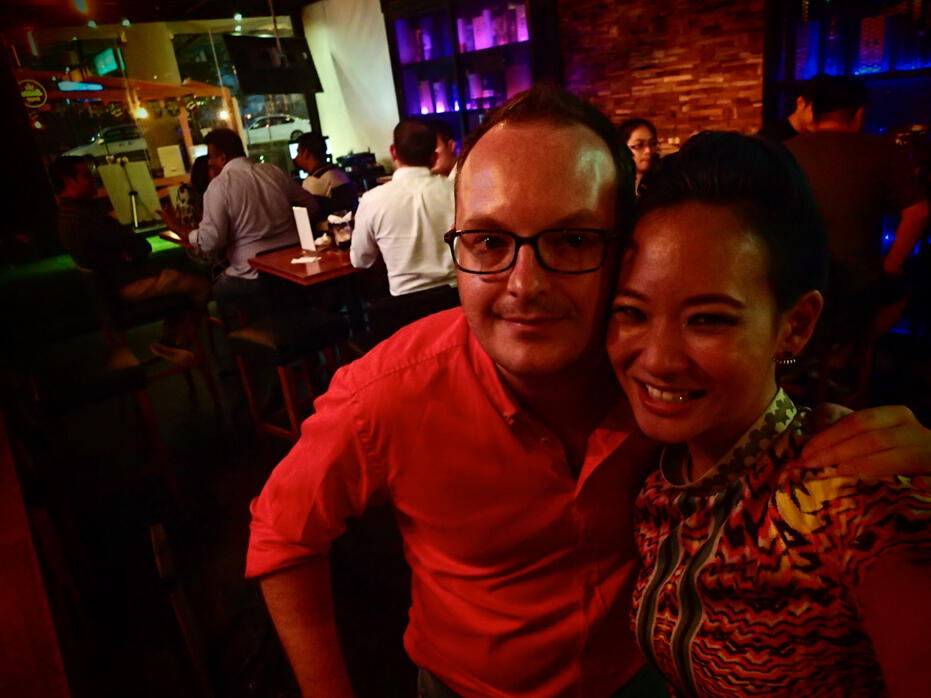 Richard gave me a little tutorial on Bruichladdich The Classic Laddie Single Malt Whisky cos i'd never tried it and i'm such a fan of whisky.
I voiced out how i assumed they were a contemporary whisky brand cos of the hip turquoise its packaging is clad in, and he showed me pictures of the waters off Islay- the island where it's trickle-distilled, and matured for its entire life. He reiterated how some people's mistakes were to taste it straight without adding any water nor ice, which is NOT how this particular whisky was to be drunk cos it's just awful that way (which it is). We did a taste test – having it straight first, then adding water and ice little by little. So. Much. Diff.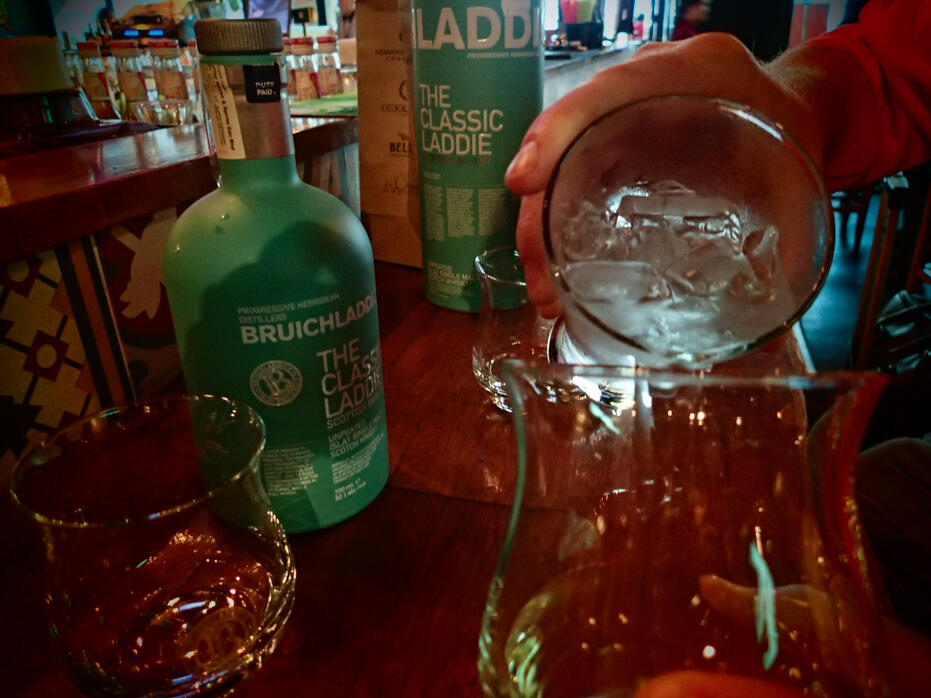 Jun came to grab me for dinner, and he got in on the sampling too ?
Thanks Richard. I had a real ball talking about drinks, your mixologist adventures around the world, traveling, hobbies, and as alcohol would do, strip our stories down to rawness.