They say diamonds are a girl's best friend but I think no, makeup is. Makeup has been around for millenniums – 12 to be exact and first started in Egypt! Can we consider Cleopatra a style icon? Back then, technology was limited and they made do with what they had, which didn't necessarily mean they created good quality products that were safe for their skin. How SHOCKING (not really).
But that was back then. In current times with technology and science ever growing, there are plenty of makeup brands in the market. Here's a Top 10 list of makeup brands (mostly Malaysian companies) that will soothe your conscience.
+ + + + + + + +
Orkid Cosmetics (Vegan + Halal + Cruelty-free + Paraben-free)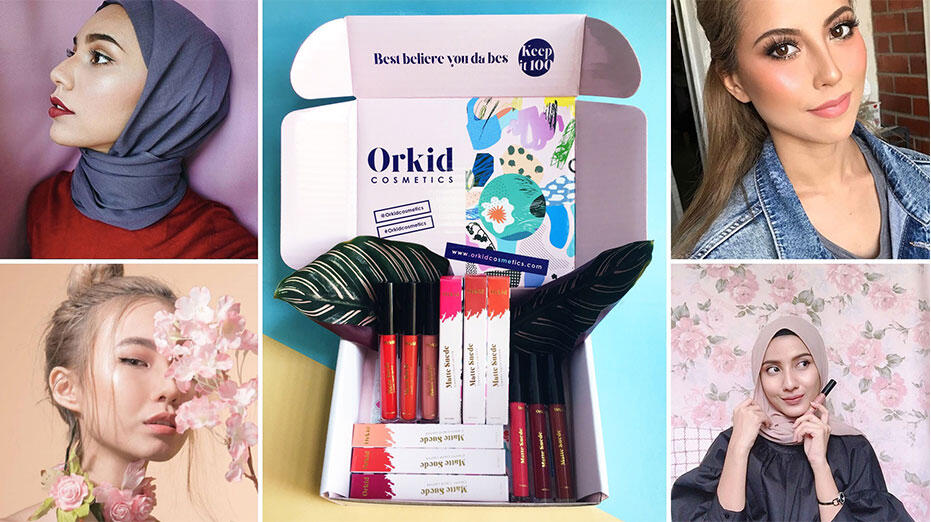 + + + + + + + +
Can Can's Handmade (Vegan + Cruelty-free + Paraben-free)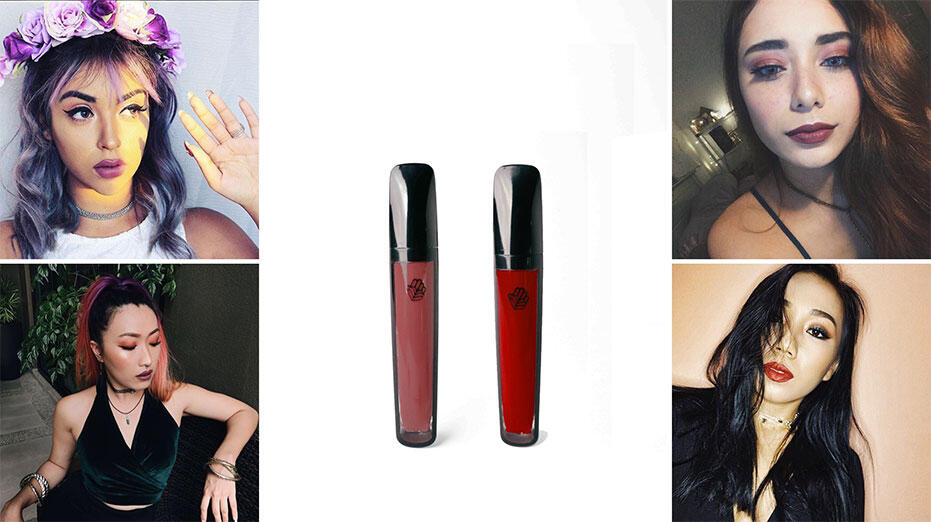 Everything you could ever wish for in a lipstick, Can Can's Handmade has it granted for ya! Starting off as a company producing handmade soaps, scrubs and lip balms; they eventually fully dedicated themselves to producing velvety-matte liquid lipsticks! Can Can's Handmade main target are Caramel-skinned babes.

They currently only have 2 shades in stock, one is a subtle nude and the other, a bright bold red. Even though there aren't many options at the mo, you will still love them because of how kind-to-all they are! Their lipsticks are completely safe because there is NO silica, SLS or mineral oils. I also have to mention that they are approved by the Malaysian Ministry of Health because the lipsticks are manufactured in a GMP verified + Halal certified factory!
Website: www.cancanshandmade.com
IG: @cancanshandmade
+ + + + + + + +
DIDA Cosmetics (Cruelty-free)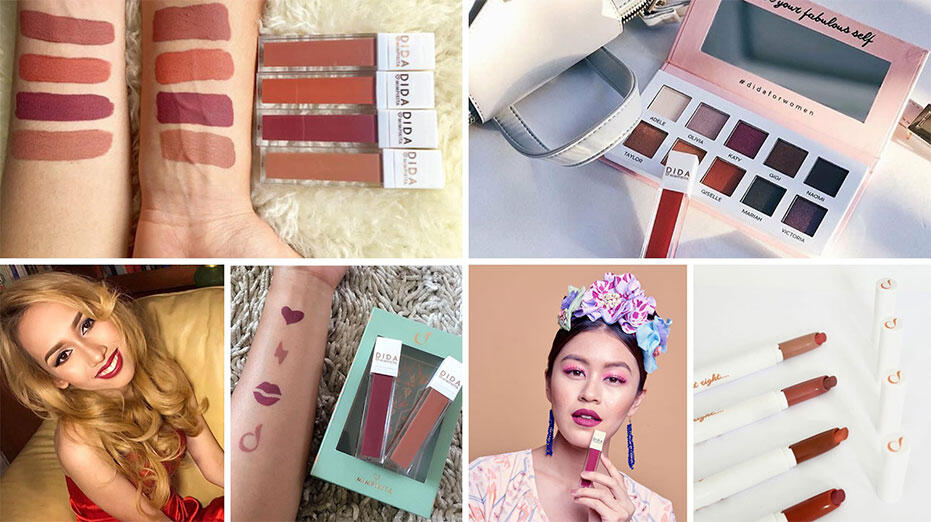 Dida Cosmetics was founded locally by two friends, Tengku Chanela Jamidah and Didie Nasir. They came together to create a brand that not only benefit themselves but to all women. Makeup was the first thing that came to their minds. Believing that not only all types of women wear makeup, but that it also made them feel good about themselves. Thus, creating the notion of "by women for women" and empowering women through beauty.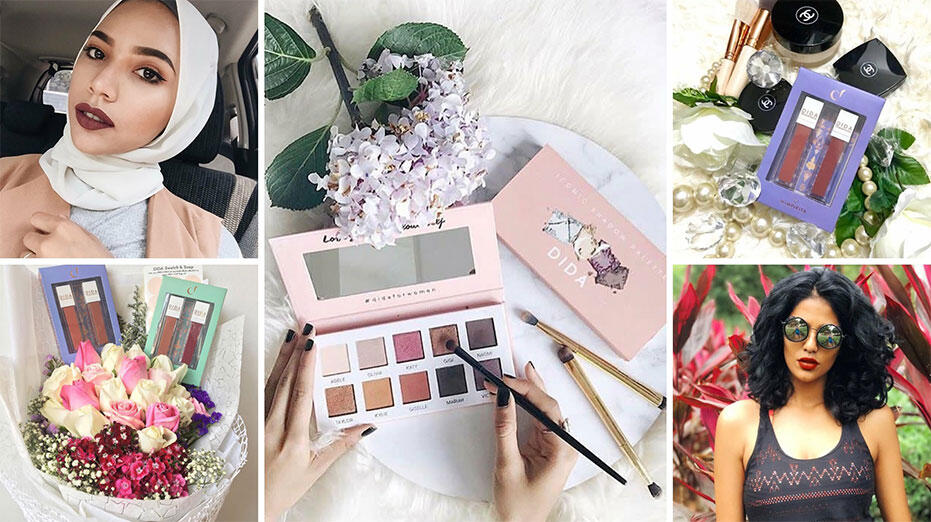 DIDA Cosmetics line carry lip and eye products such as liquid lipsticks, eyeshadows and eyeliners which are are carefully designed by Jamidah and Didie. All of their products are not tested on animals which makes them proudly cruelty-free. DIDA has also collaborated with Mimpikita, a Malaysian fashion designer. This cosmetics line is definitely making waves in the fashion scene getting featured on Elle Mag MY and Female Mag MY!
Website: www.didaforwomen.com
Instagram: @didaforwomen
+ + + + + + + +
TheBalm Cosmetics (Cruelty-free + Paraben-free + Talc-free)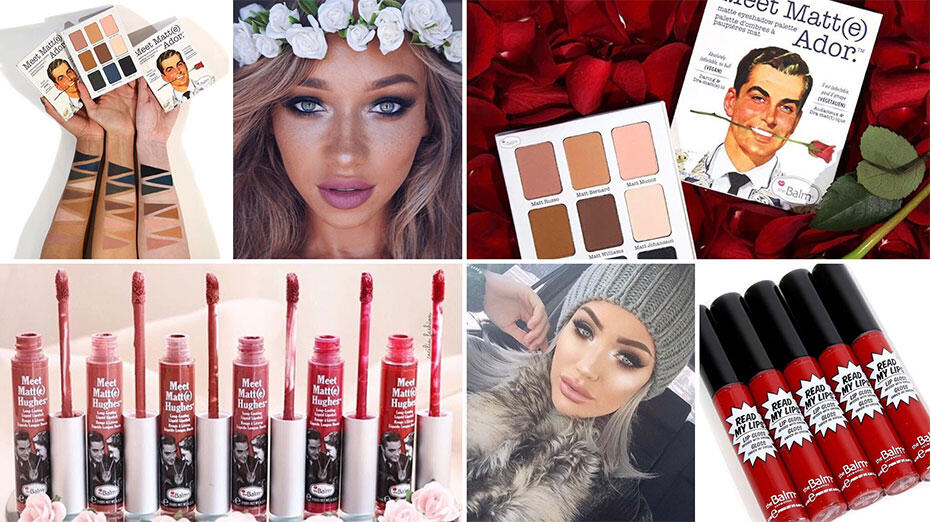 TheBalm Cosmetics was founded by Marissa Shipman in 2004 and is based in the US. They carry a complete line of make up for your face which includes eyebrows, cheeks and lips! With a "beauty in five minutes" philosophy, theBalm's products offer quick fixes and wondrous solutions.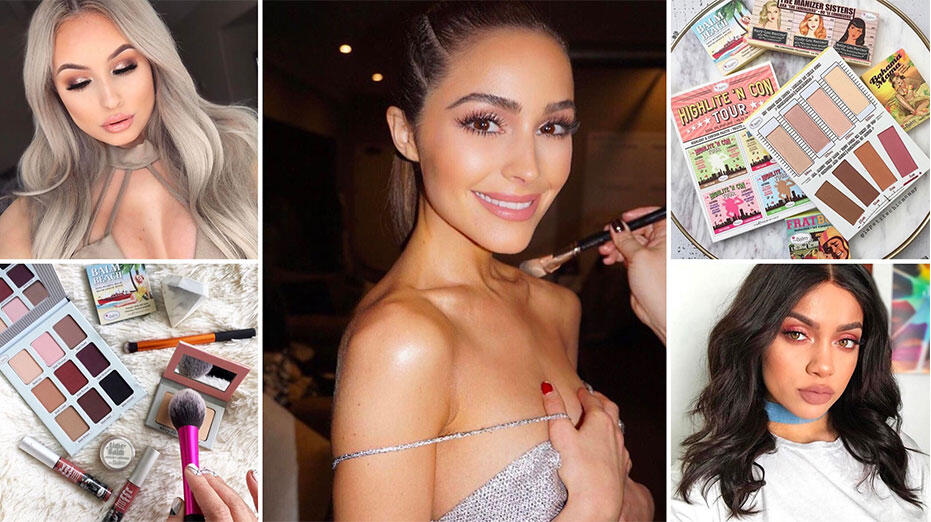 Aside from being animal AND skin friendly, what's uniquely great about their products are that they're talc-free. Talc may sometimes contain asbestos which can be harmful to our health when inhaled. Although this kind of talc is not used in modern consumer products, isn't it better to be safe than sorry? I love how we can have talc-free options now!
+ + + + + + + +
LUSH Cosmetics (Cruelty-free + Vegetarian + Fair-trade)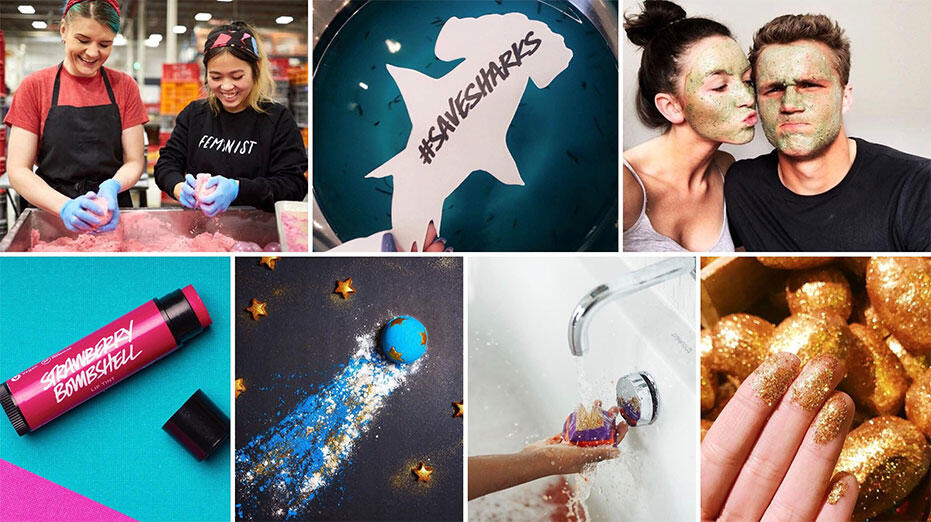 Founded in 1995, LUSH Cosmetics has been around for almost 22 years! First discovered and currently based in Poole, UK; LUSH is a company that is an extremely avid believer in being cruelty-free and ethical. All their products are 100% vegetarian as well as being 100% handmade by their own people in their factories.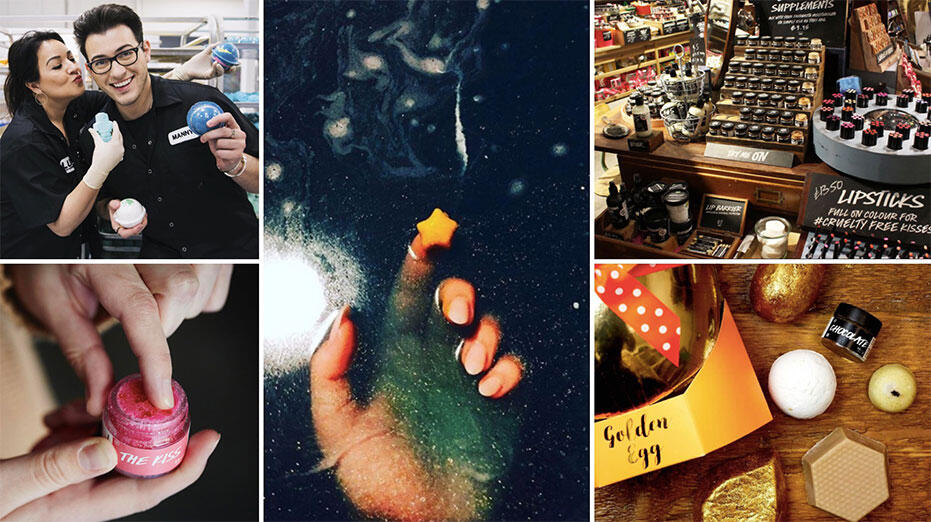 LUSH produces a fair amount of makeup, ranging from skin, cheek and eye products. They are, however, more famously known for their luxurious bath bombs. Some of their products can get quite expensive especially with the currency exchange. If you ever feel like treating yourself then you should definitely give it a try!
Website: www.lushusa.com
IG: @lushcosmetics
FB: www.facebook.com/lushcosmetics
+ + + + + + + +
Colourpop Cosmetics (Cruelty-free + Gluten-free + mostly Vegan)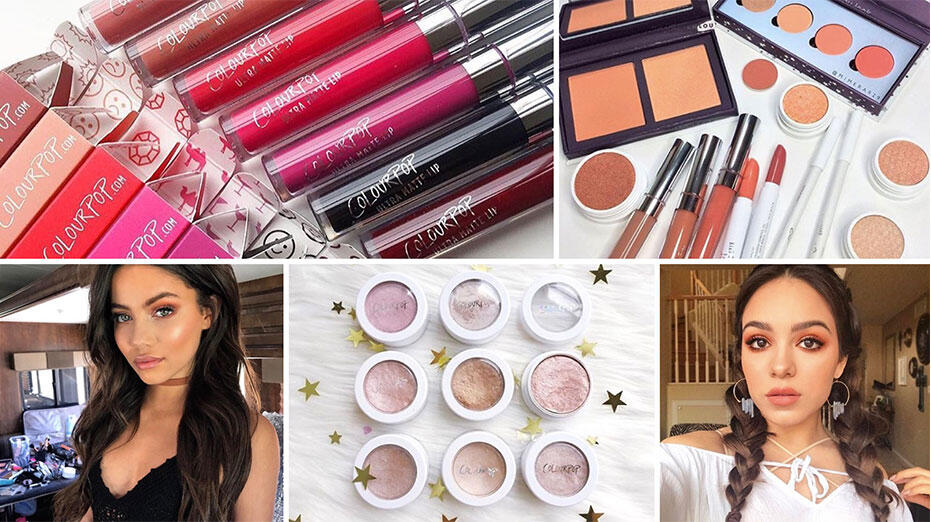 Based in the City of Angels, Colourpop Cosmetics are a PETA verified cruelty-free company. I'm sure most of you already know about them because of the CRAZY amount of shades they carry for every kind of product! Colourpop constantly launches new shades every season and they also collaborate with popular social media icons – Alexis Ren, Amanda Steele and Kathleen Lights to name a few.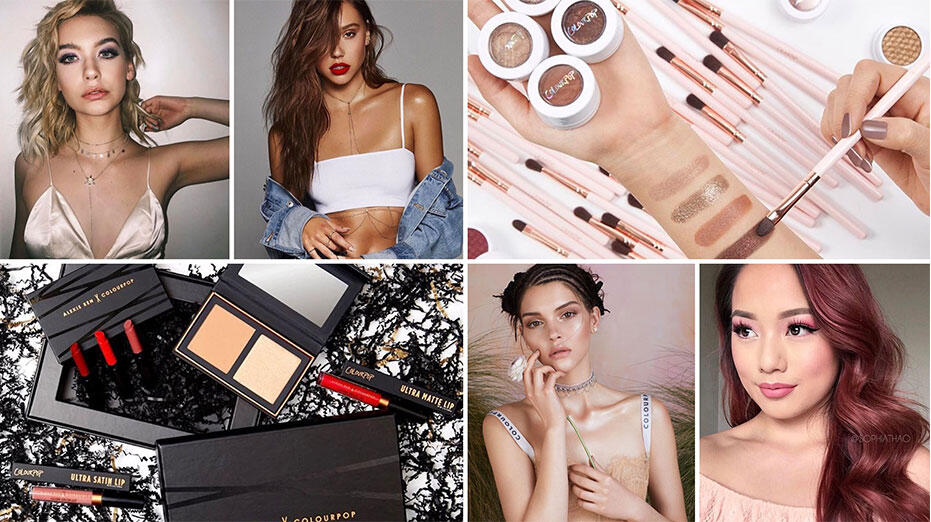 Based on my personal experience, their Ultra Matte lipsticks can get very dry on our lips so I prefer their Ultra Satins and Ultra Glosses instead. One of my friends is also allergic to their lipsticks but i'm completely fine so do bear that in mind. However, not all of their products are vegan. If you're a vegan, make sure to check their non-vegan list before purchasing!
Website: www.colourpop.com
IG: @colourpopcosmetics
Snapchat: ColourPopCo
+ + + + + +
If you have any brands you feel we should include in this list, please email team@kinkybluefairy.com and let us know! <3