I wrote this post some time last week, but a tragedy that happens every 2 years befell it- i lost all the text. 2 hours of writing. Gone. My first instinct was to gchat Baby/Faridah "WHYYYYYY WHYYYYYYYY". Then came acceptance. Then blame. I blame myself for leaving the post open in my tabs and continuously writing in between bouts of work and not saving; and i also blame my shitty internet connection at home (which i can't do anything about cos i use a diff provider in the office and it's driving us all nuts too. So both main providers = fail.)
Digressed as i always do… it's been a long day and blogging is still on my priority list but lags (sadly) far behind all these ADULT things one needs to tend to. Turning 33 was definitely realising how much more adult i need to be. Most times, i still feel like a kid. But a bigger responsibility falls onto one's shoulders when they are suddenly pushed deeper into their 30s. I get stressed more easily (which wasn't something that existed in my 20-something year old realm). Which is the reason Jun asked me to take leave on my birthday eve. This was in April btw, the only reason i'm blogging about this now is because HIS birthday just passed last weekend so i'm playing catch-up with my blog.
A few days before my birthday, he brought over a gigantic bunch(es) of blooms.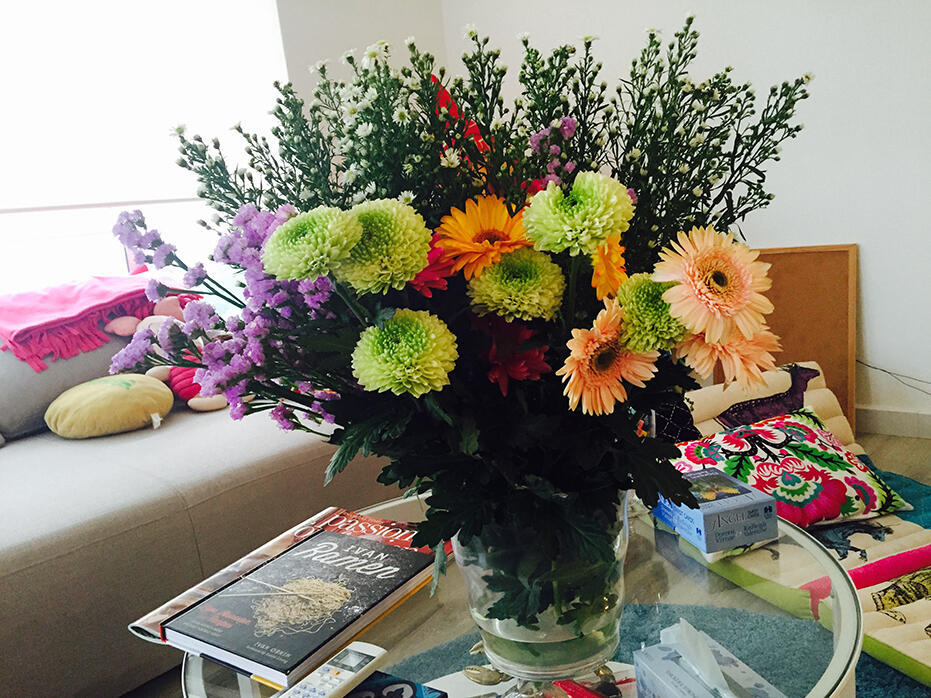 These were just some flowers out of the whole lot he placed around the apartment.
Jun: I think i overdid the flowers…
Me: You think? ?
Besides the above, two other huge vases were filled, excluding other bunches people sent to me. I've never had my home filled with so many flowers before! It felt like a proper treat!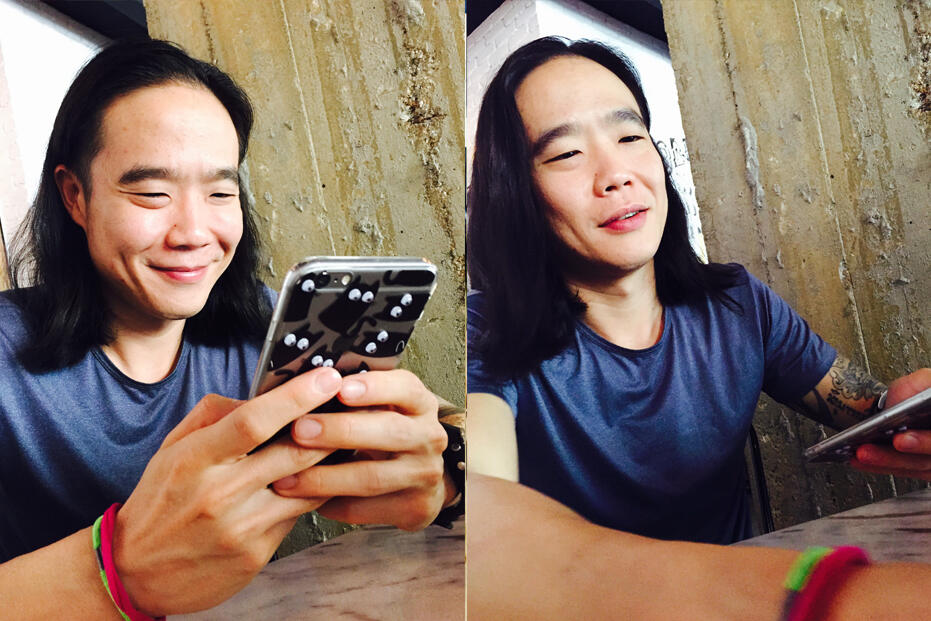 On my birthday eve, we went for a casual lunch at Hello cafe @ Happy Mansion. Since dating, we've never gone for lunch on a weekday together before (work la) so it felt really different and… pleasant. The vibe felt utterly calming cos i wasn't in a rush to do something right after. I just had to tag along.
I was asking so many pesky questions in the car, "Where are we going after this? Are we going to the zoo?"
Jun takes to traffic jams terribly, combined with me throwing queries at him; he was glad to throw drop me off at the entrance of GE Mall…. where he'd booked me a spa afternoon at Energy Spa.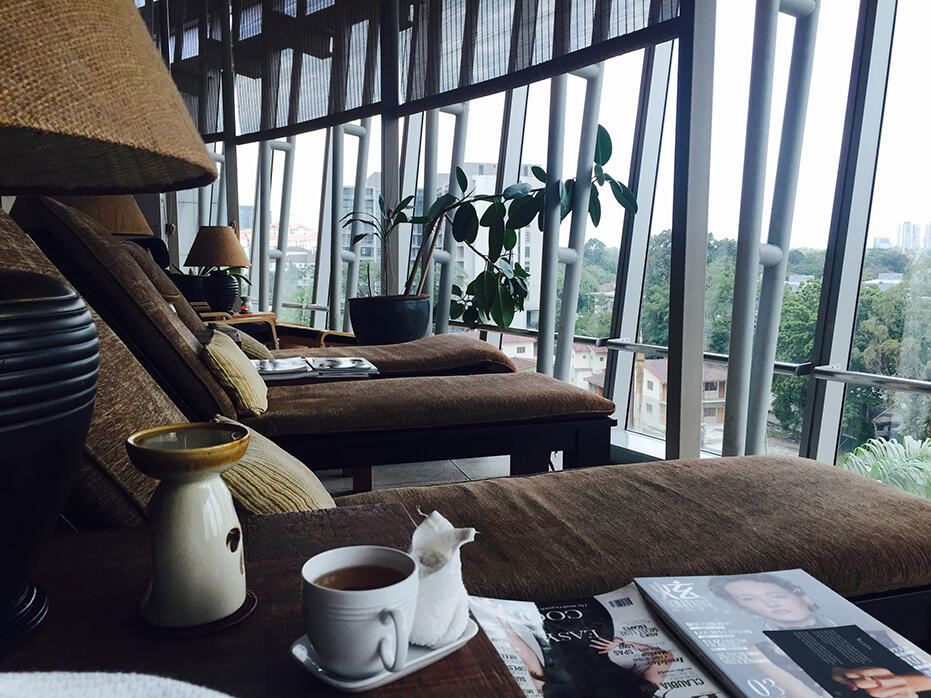 After a body scrub, steam room taim and 90-min massage; i headed home to a flurry in the kitchen where he'd cooked dinner.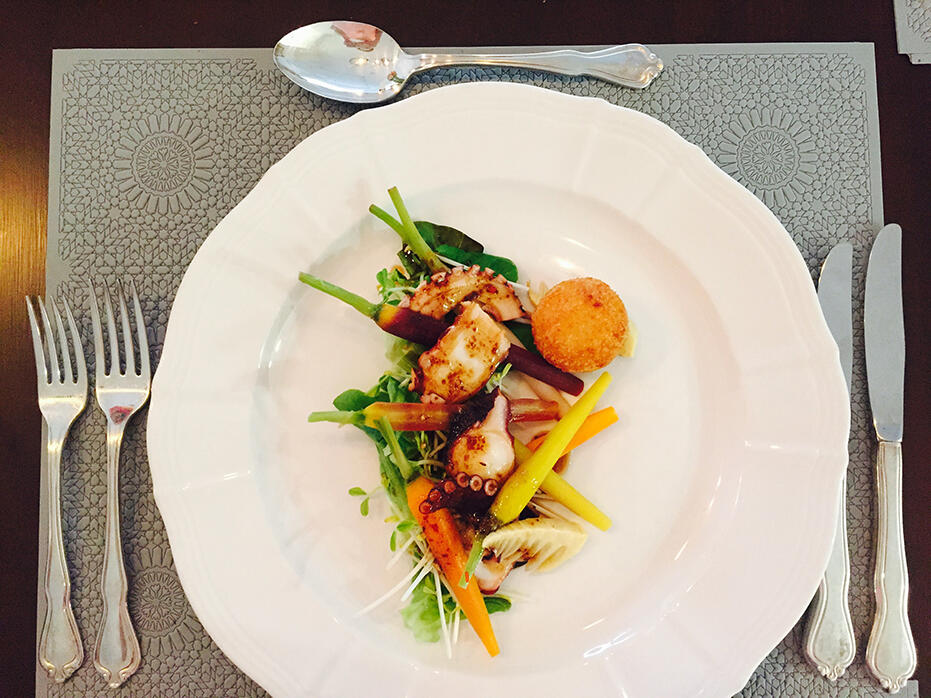 Starter was Grilled Octopus Salad with Spring Carrots, Menma (bamboo shoots), Deep Fried Egg Yolk & Chicken Jus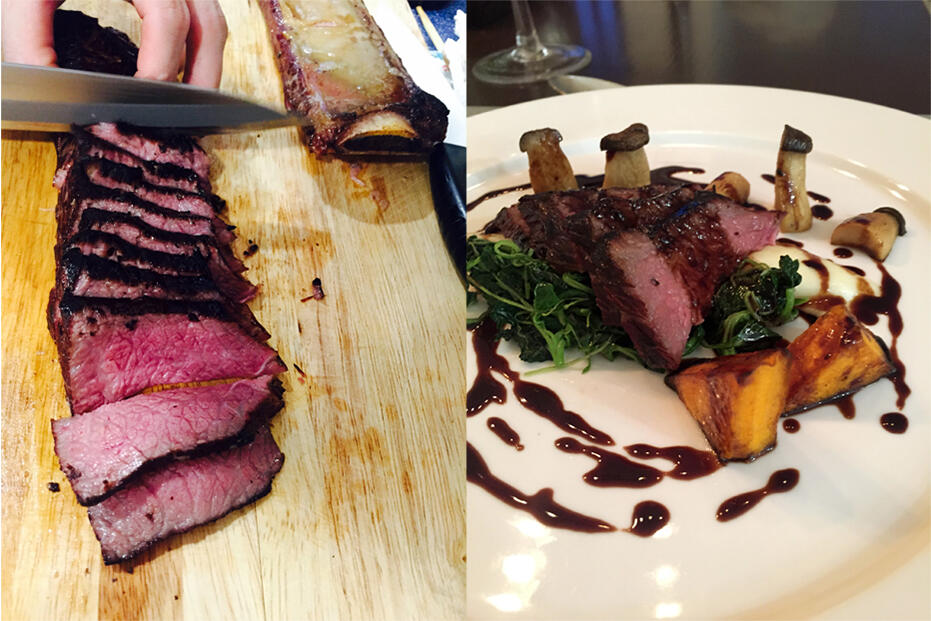 Main was 50-hour Kalbi ShortRib with Baby Spinach, Butternut Squash, Pan Fried Field Mushrooms & Boderlaise Sauce
Prep pix! >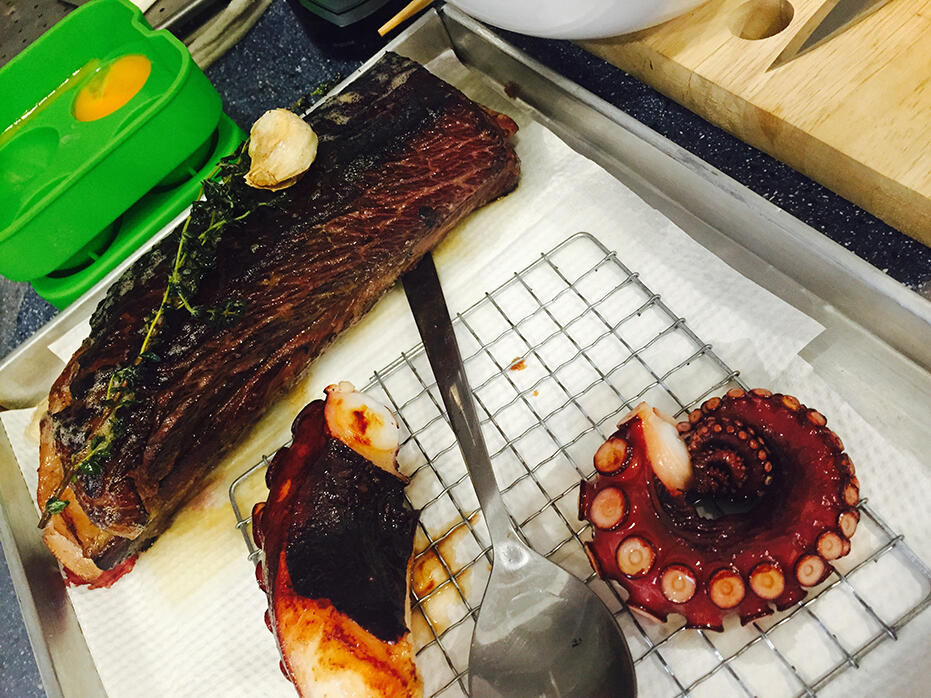 Oh god i just love octopus so much, i feel guilt for eating it sometimes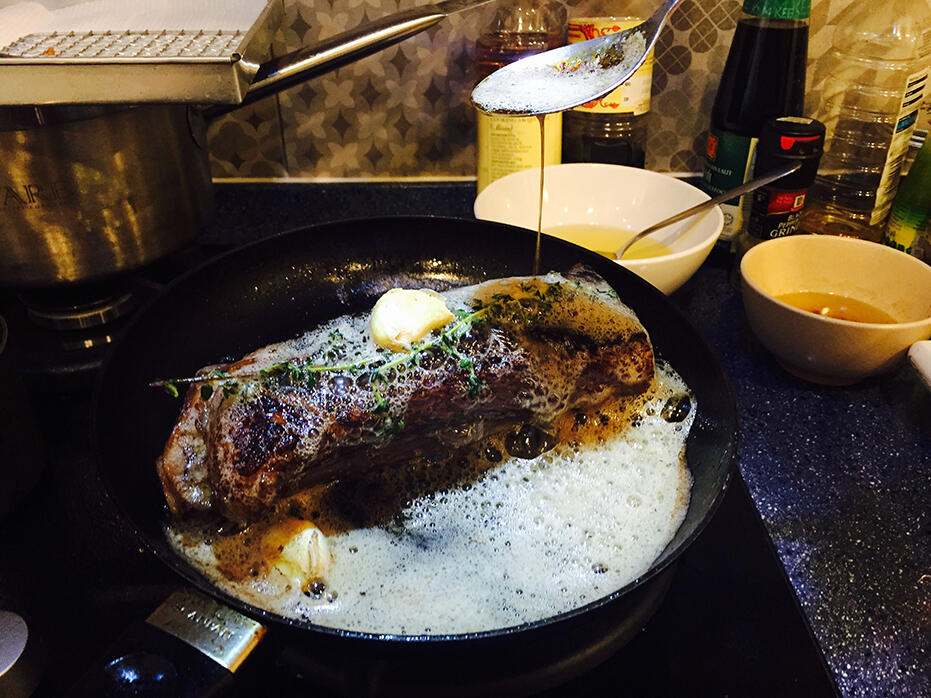 Cooking the beef further with sizzling froth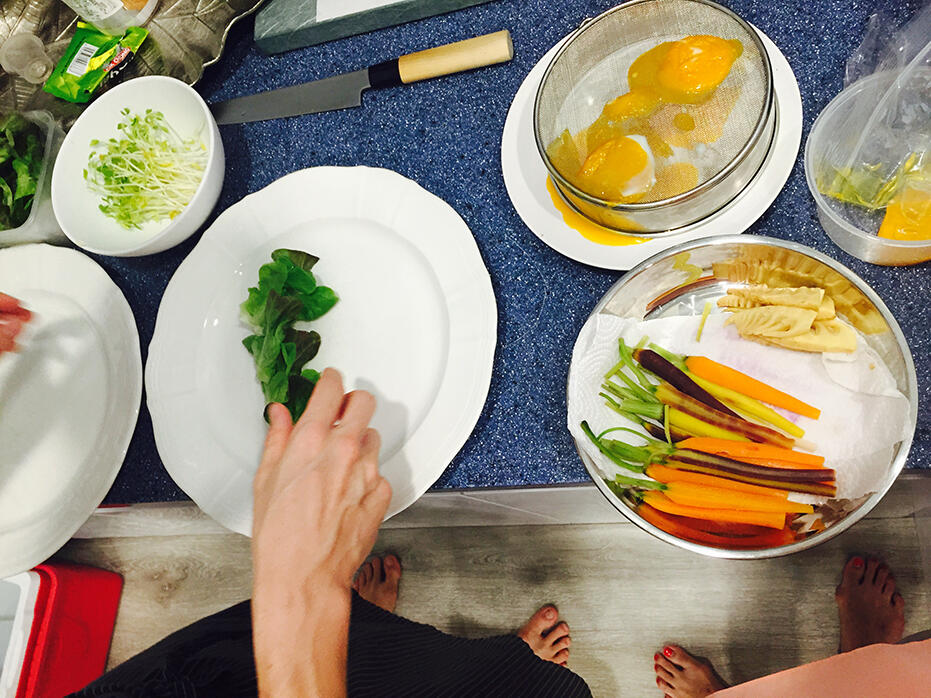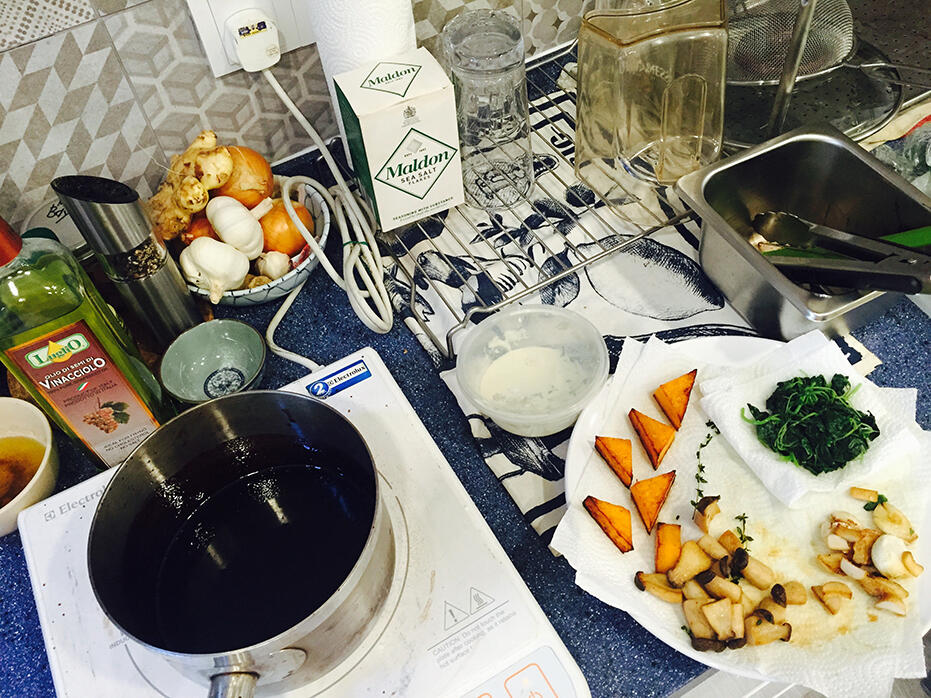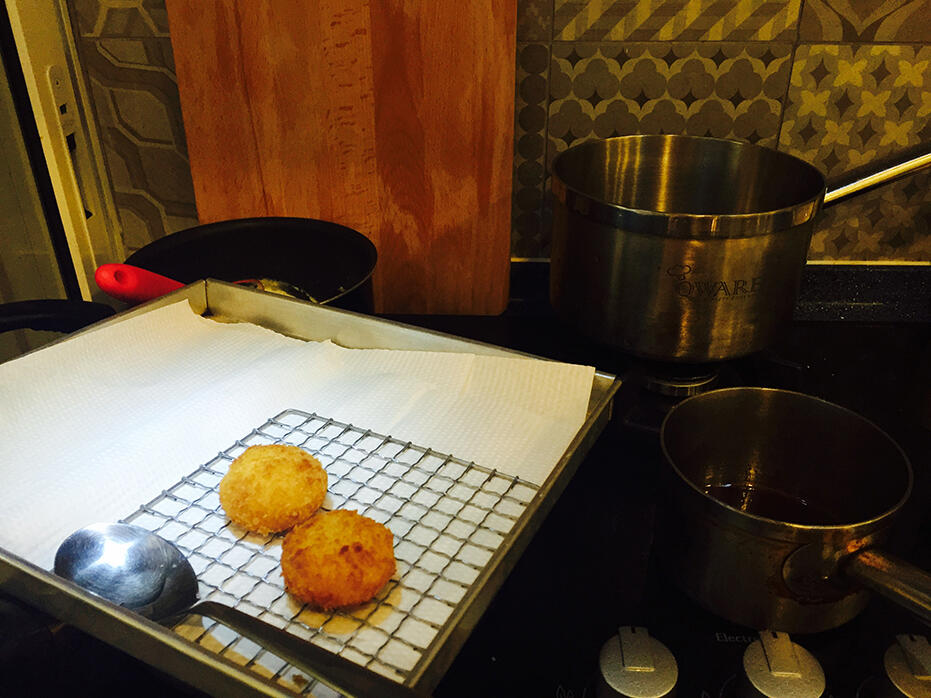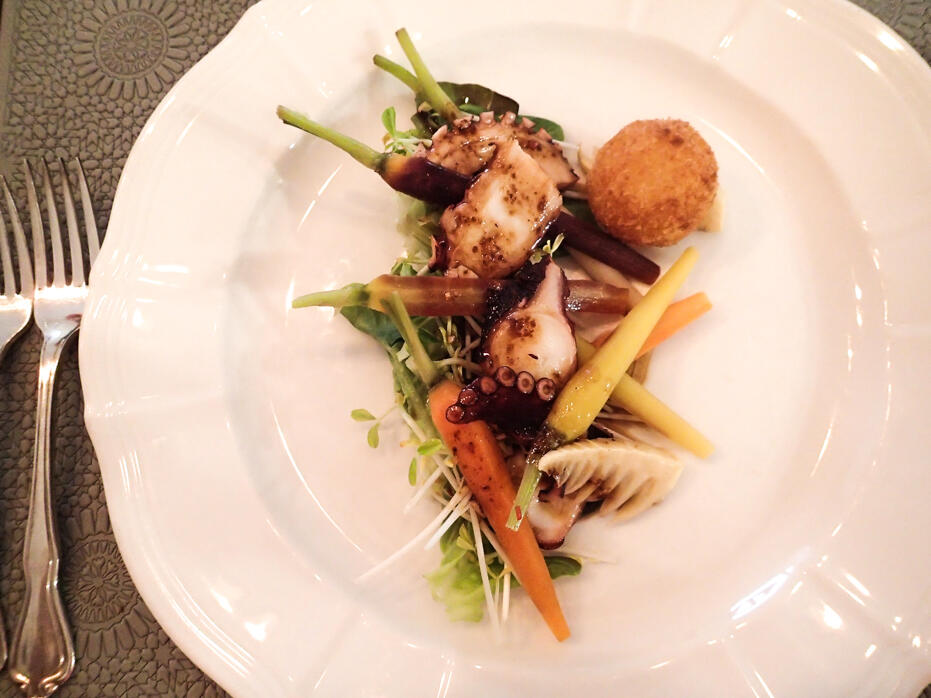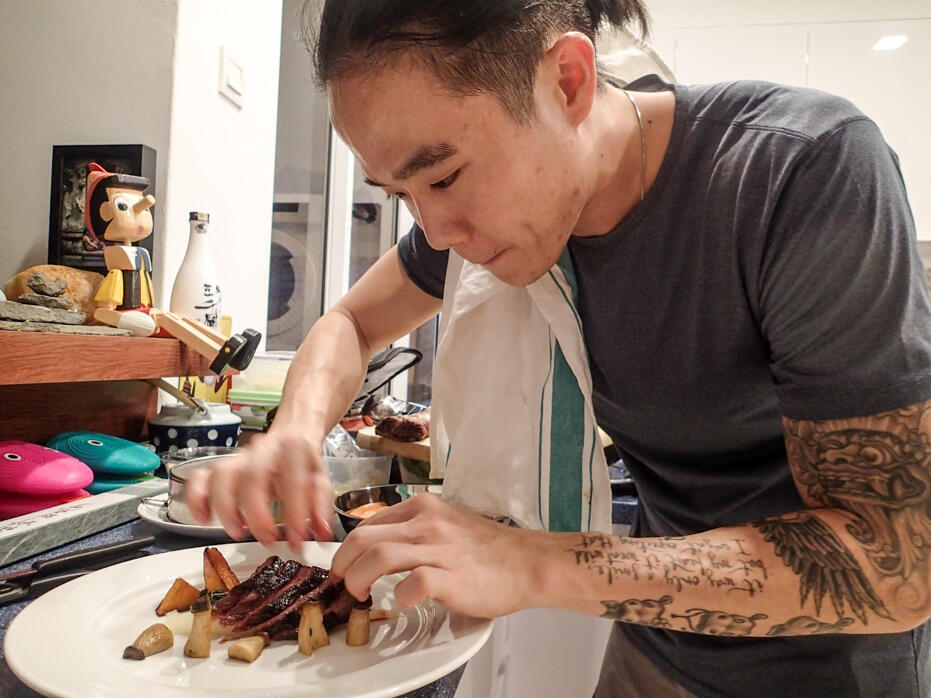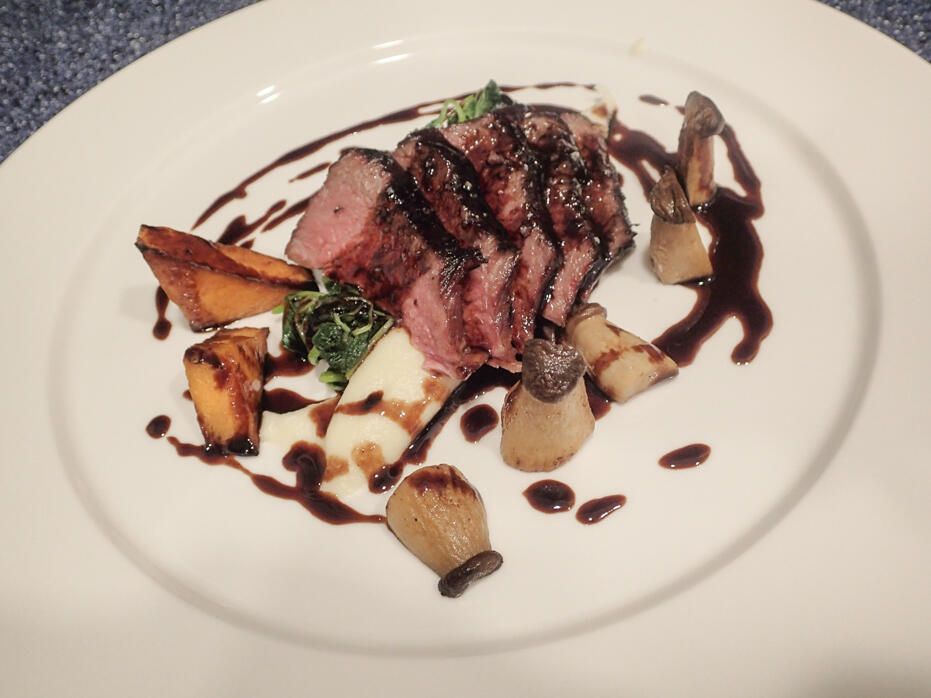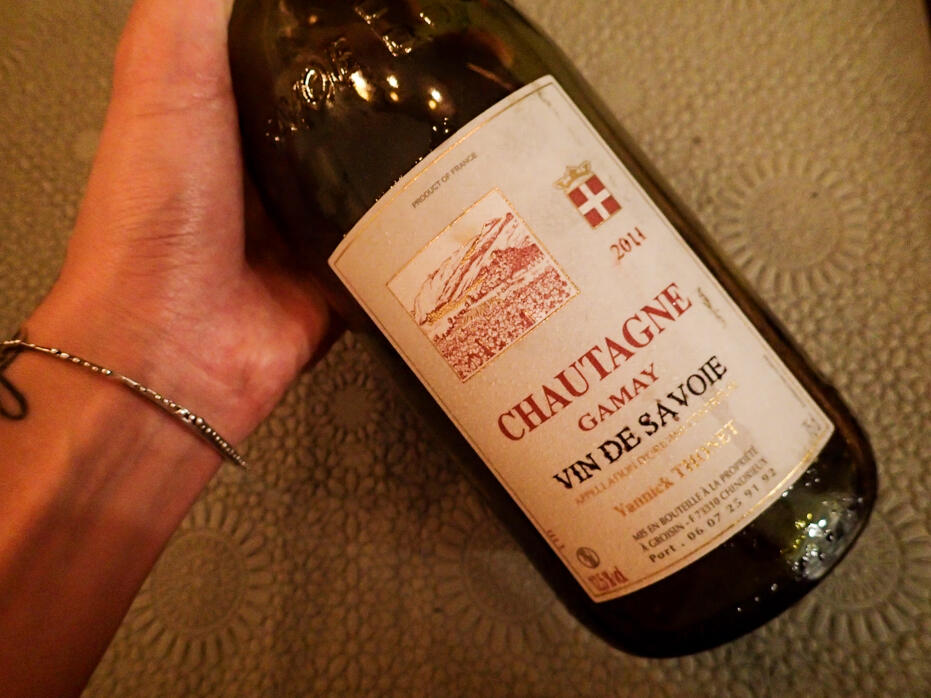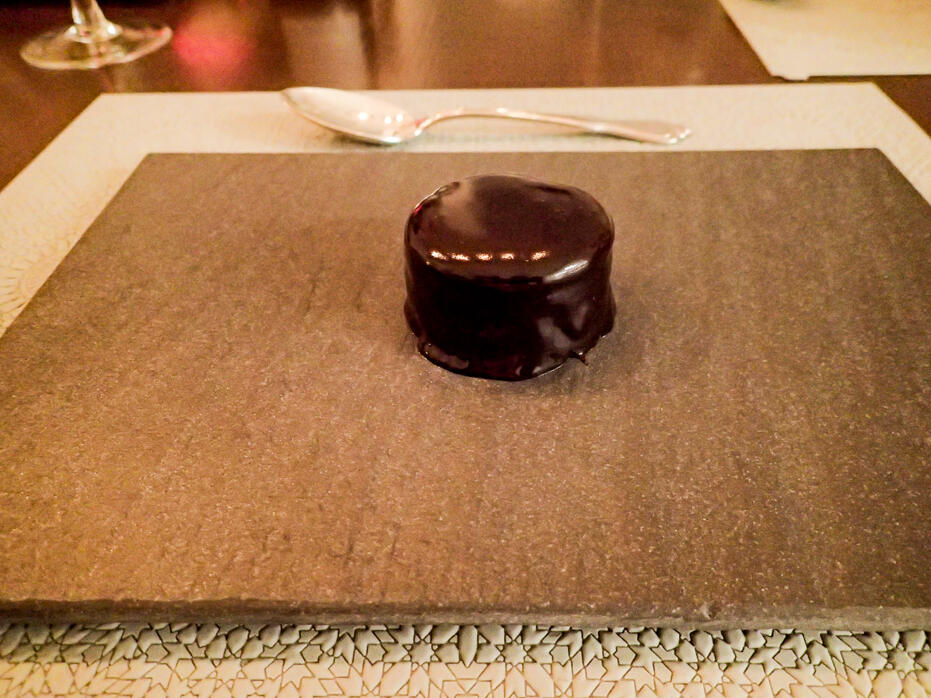 He made a Louis XV dessert of Hazenut Dacoise, Praline, Valrona Chocolate Mousse & Dark Choc Glaze.
After a relaxed lunch, spa session and delicious dinner; i was all ready to spread on my bed with Netflix.
Jun said to get dressed cos we were going to go out.
Me: Go out? Why!
Him: The day isn't over yet!
Me: But i'm all sleepy now, and i wasn't feeling well earlier…
He kept on insisting, i kept rebelling.
Me: Are you throwing me a surprise party?
Him: You're not 21 okay, please
Me: Hmph. Then why must we go out!?
Him: I made a reservation with a guest dessert chef who's in town
Me: Can't we just tapau it…
Him: No we can't, it won't be the same
Me: *suspicious* Why would we have dessert outside when you just made dessert? Are you throwing me a surprise party? Are you? Are you?
Him: It's not all about you okay. Could you think for a second that maybe *i* really want to see this chef?
Me: Well actually, it IS about me cos it's my birthday right
Him: -_- Can you jusT. Please laaaaaaa
Me: Okayyyy
30 mins later, he came into the bedroom to find me face-planted on the bed wearing nothing and said in exasperation, "Come on…"
Me: *muffled voice into bed* Why are you doing this to meeeeee
On the way to the city, i gave the poor guy such a hard time, "So, what is this dessert chef's name?"
"Erm something something."
"You're a horrible liar," i giggled.
"You're the worst…" he mumbled something that sounded like "I'm never doing this again."
He parked at Changkat and we headed towards Nagaba. As we walked upstairs, one of the staff said brightly, "Happy Birthday Joyce!"
I turned to Jun and gave him an oh-really raised eyebrow look.
He merely tried to hurry me upstairs.
I walked onto the rooftop and TADA! Surprise party!
Half of me was expecting it since all that insisting at dinner, and half of me couldn't believe it really WAS one. I mean, he was right, i wasn't 21 anymore!
Jun arranged for an awesome My Little Pony photo wall that i gazed at longingly and felt like jumping into, a My Little Pony cake made by Jasmine, helium balloons, decorations by Nagaba, Twinkies showed up to spin, Saufi took pix… it was a lot to take in.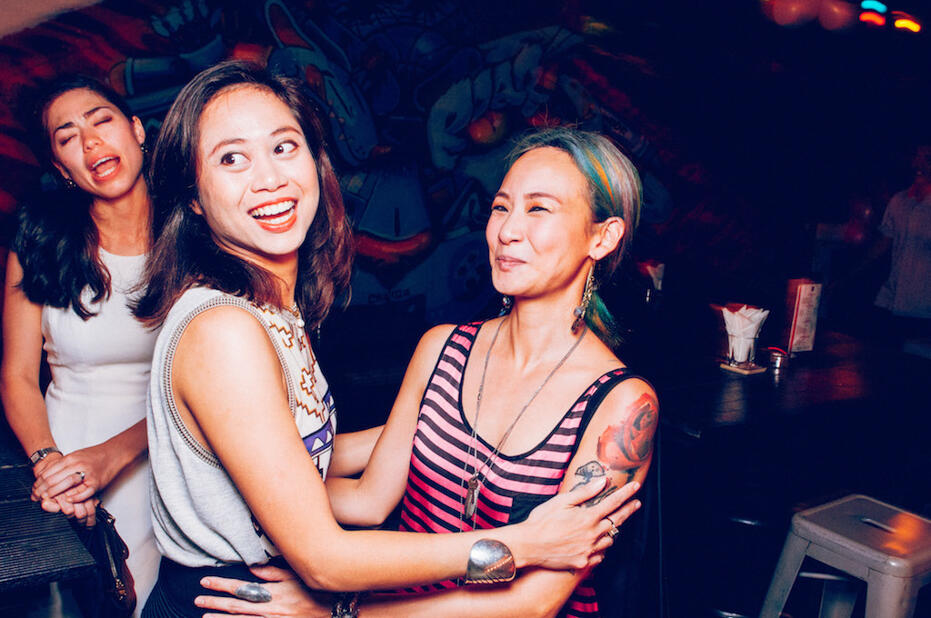 Tianna and i! Cammy, you look so great back there. ?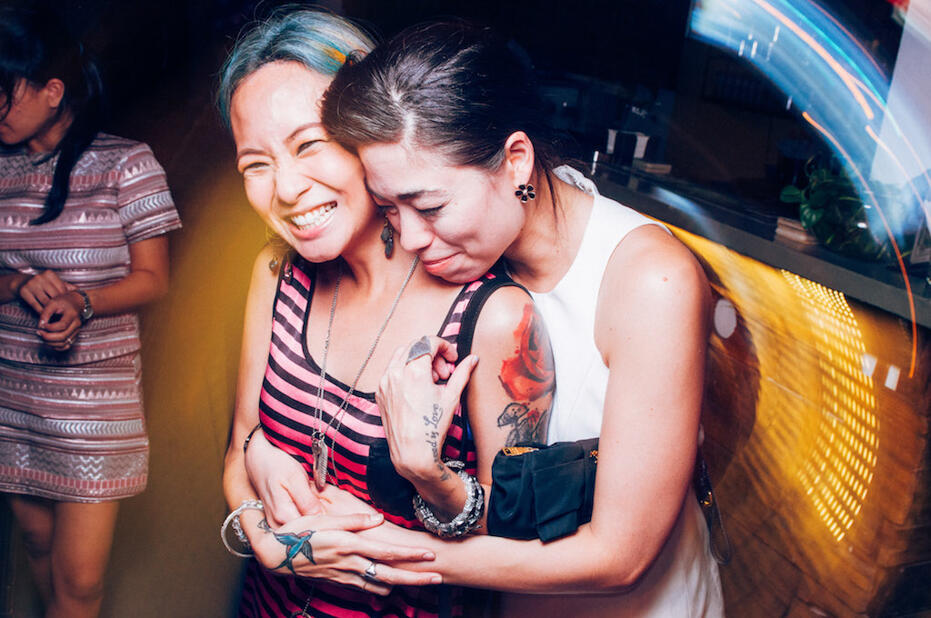 You know i love you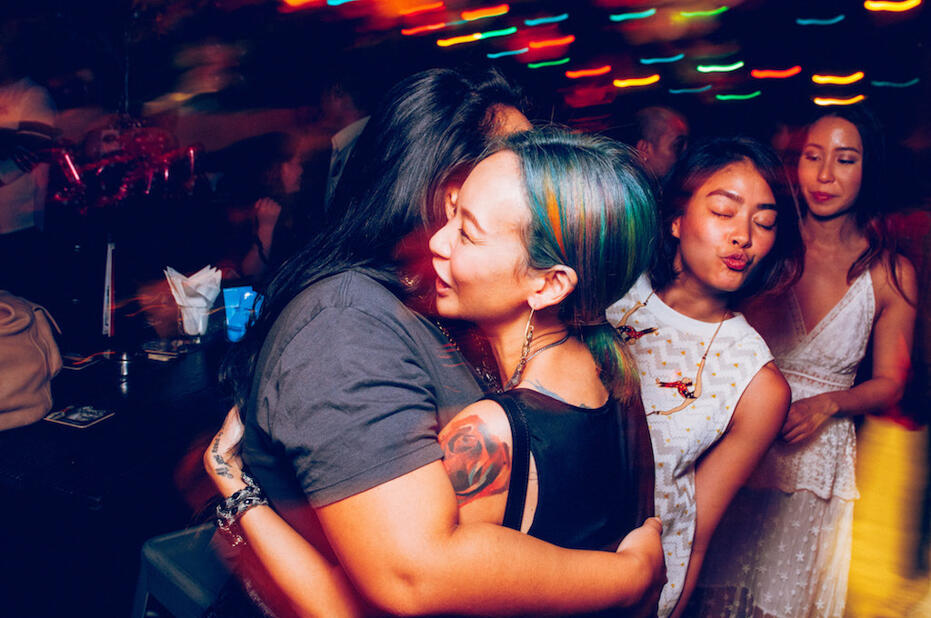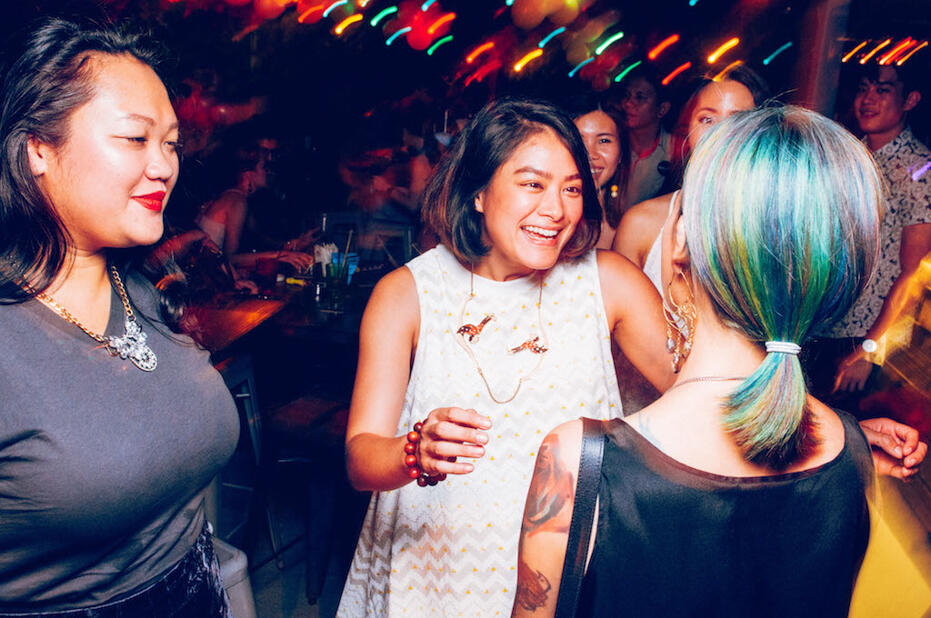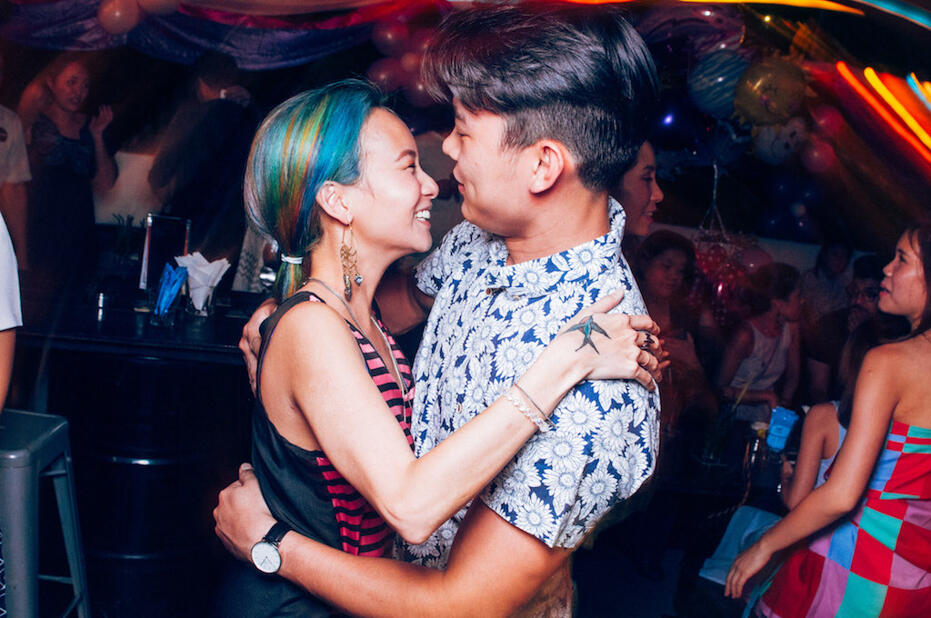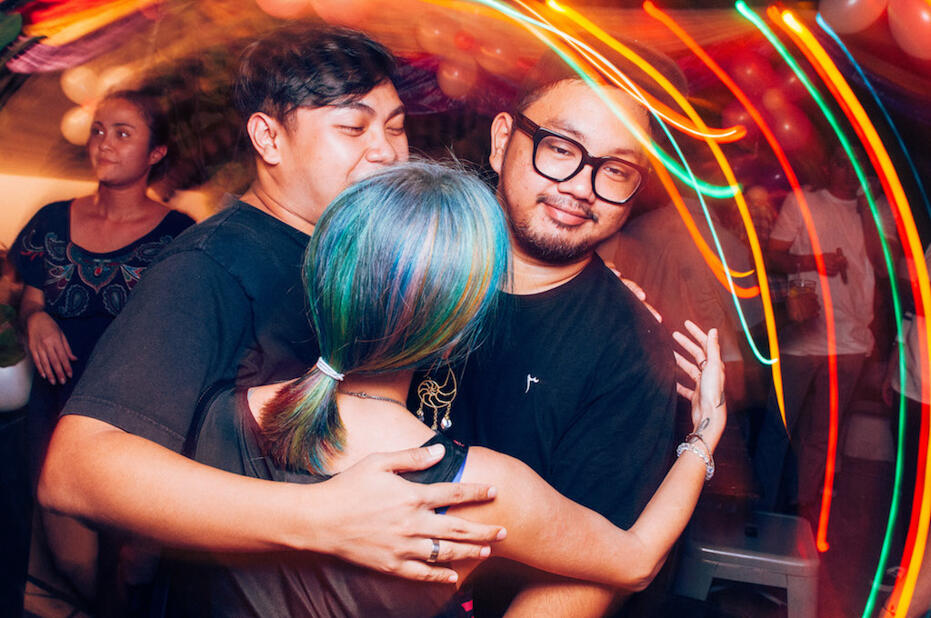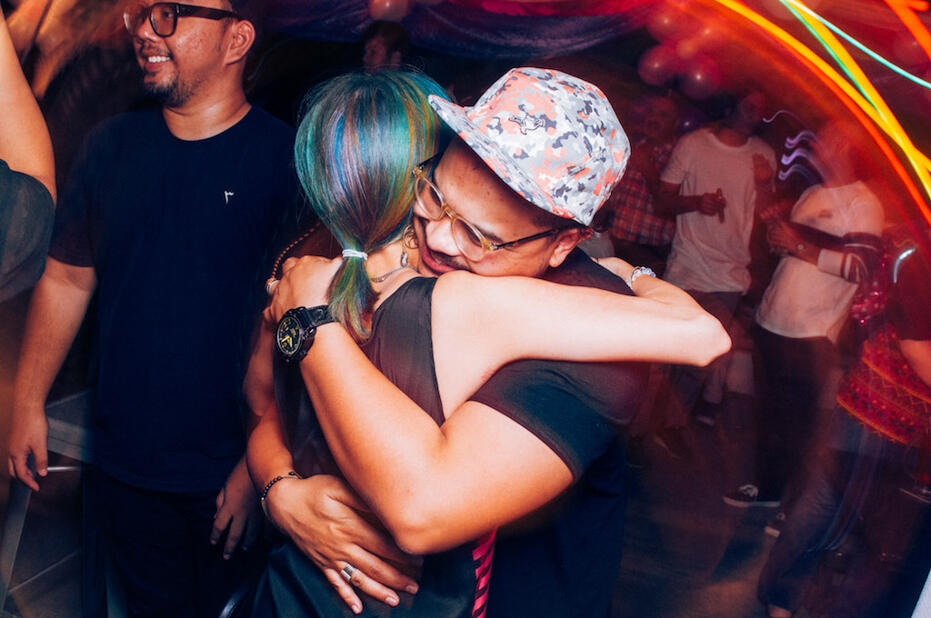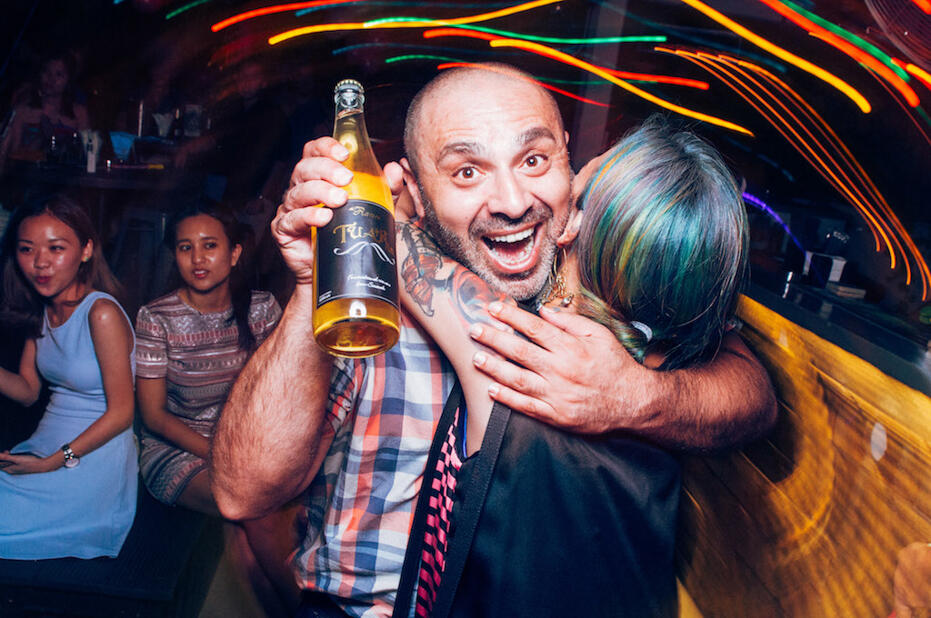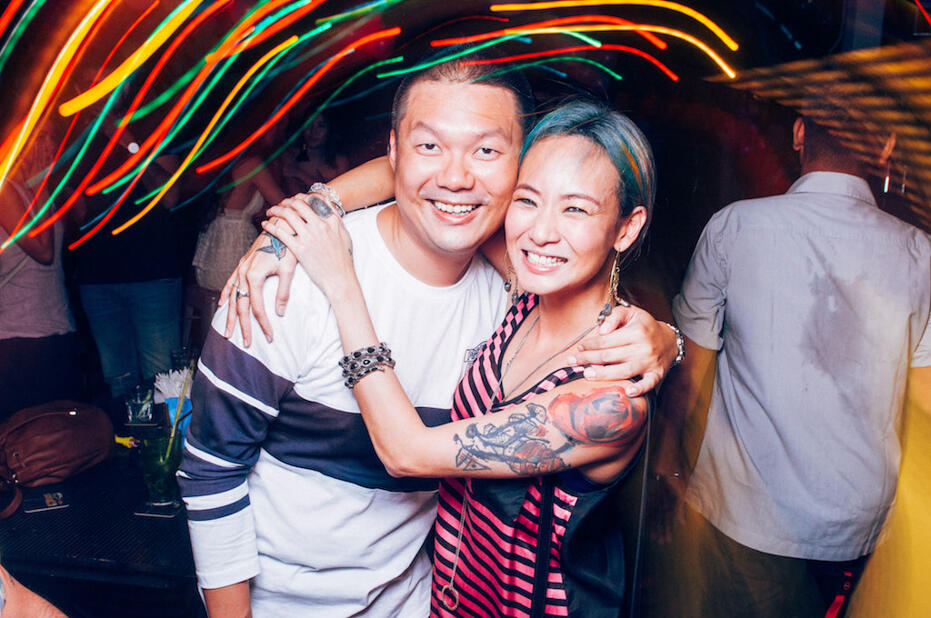 Tai Yong: Did you guess?
Me: Wellll… one of your staff greeted me Happy Birthday when we were coming up the stairs
TY: What!? Who was it? I'm gonna sack them!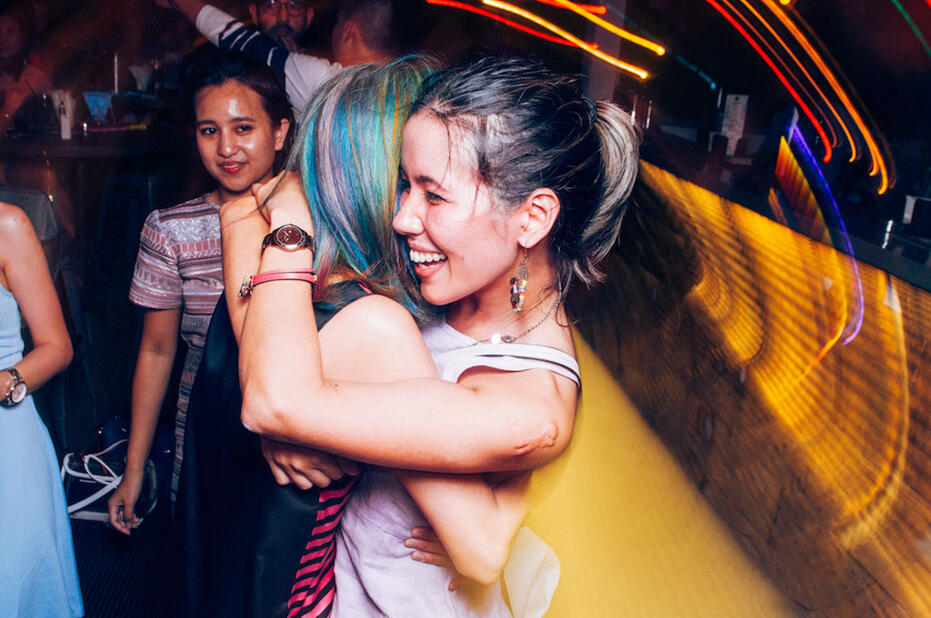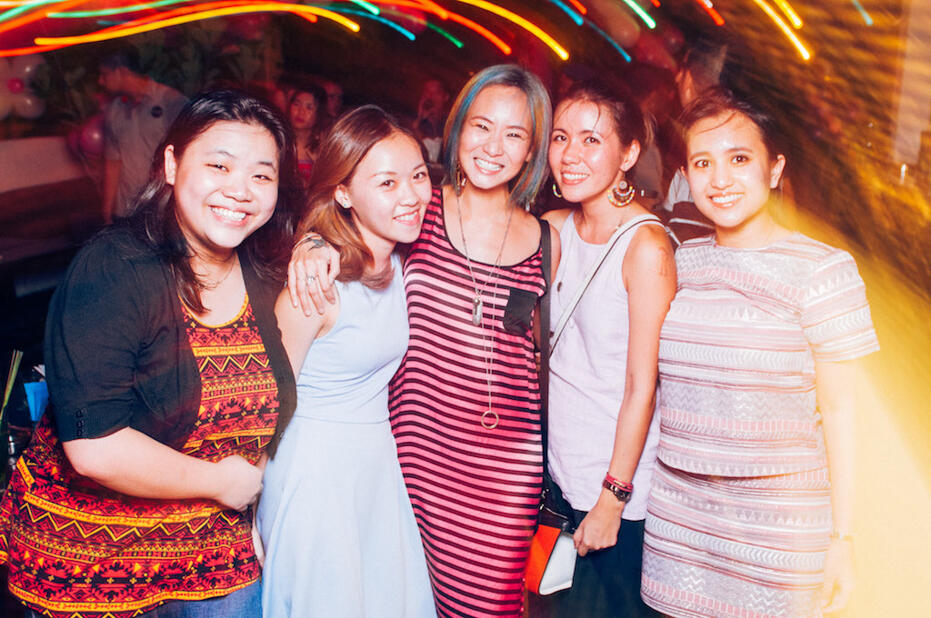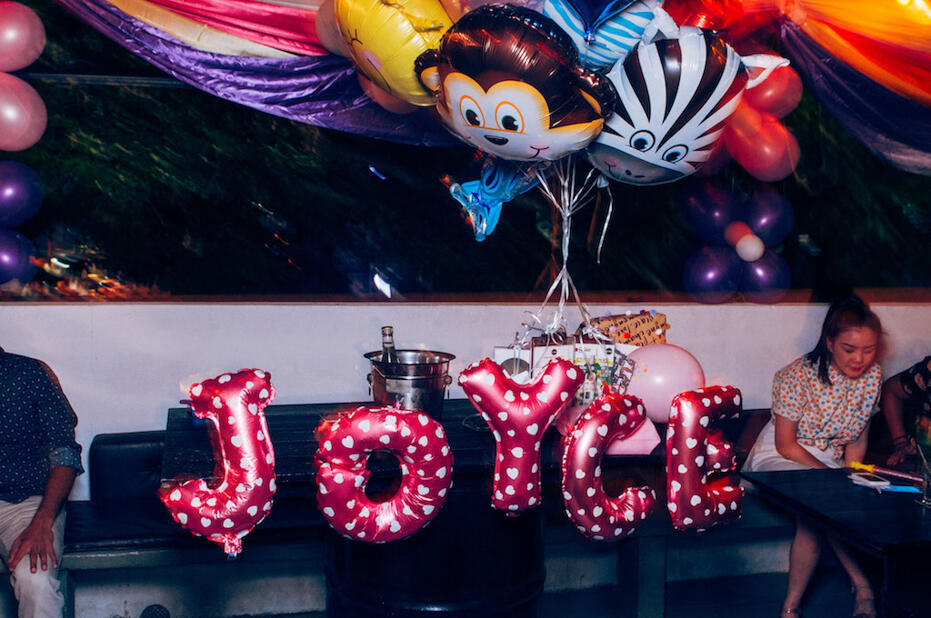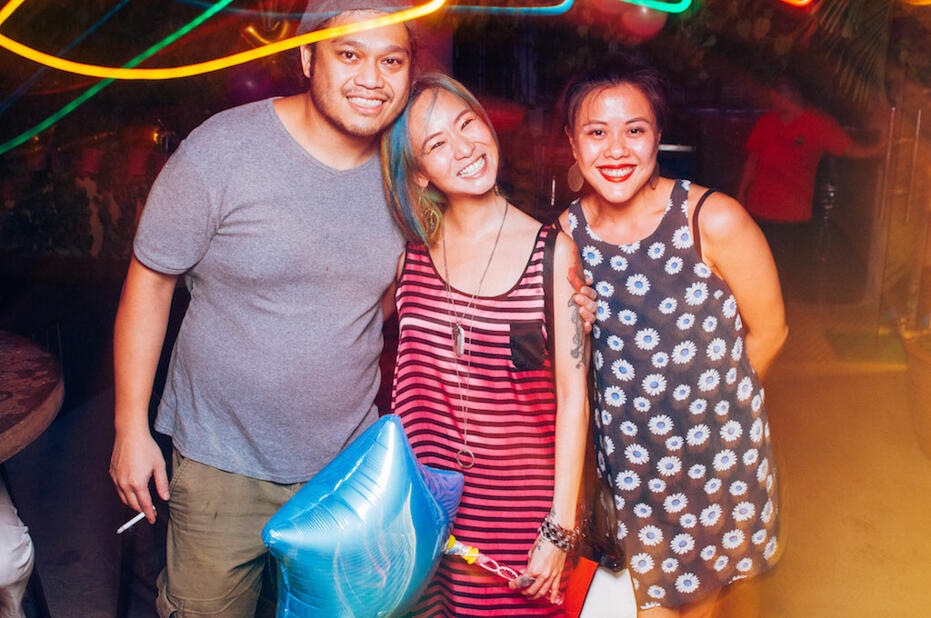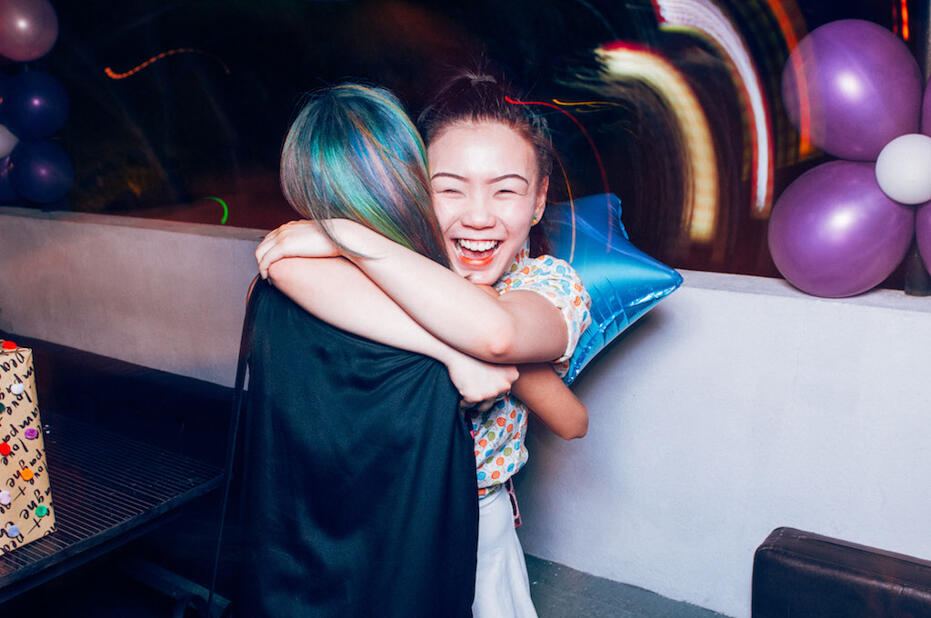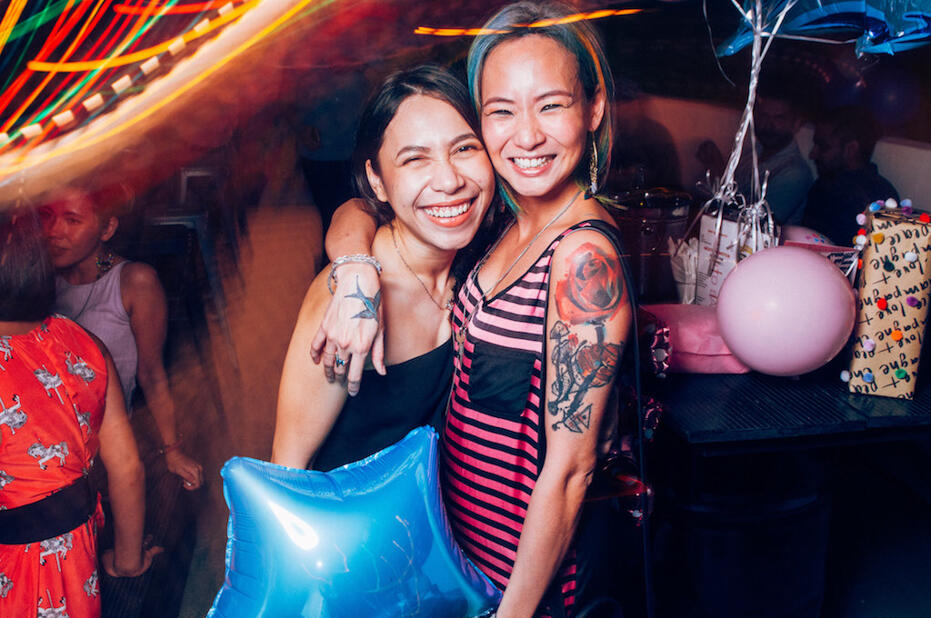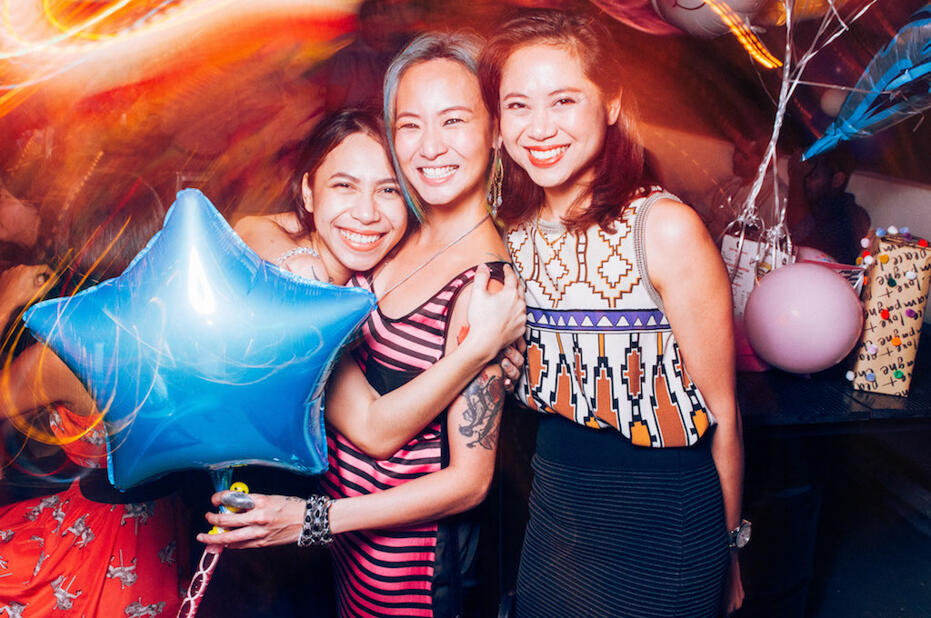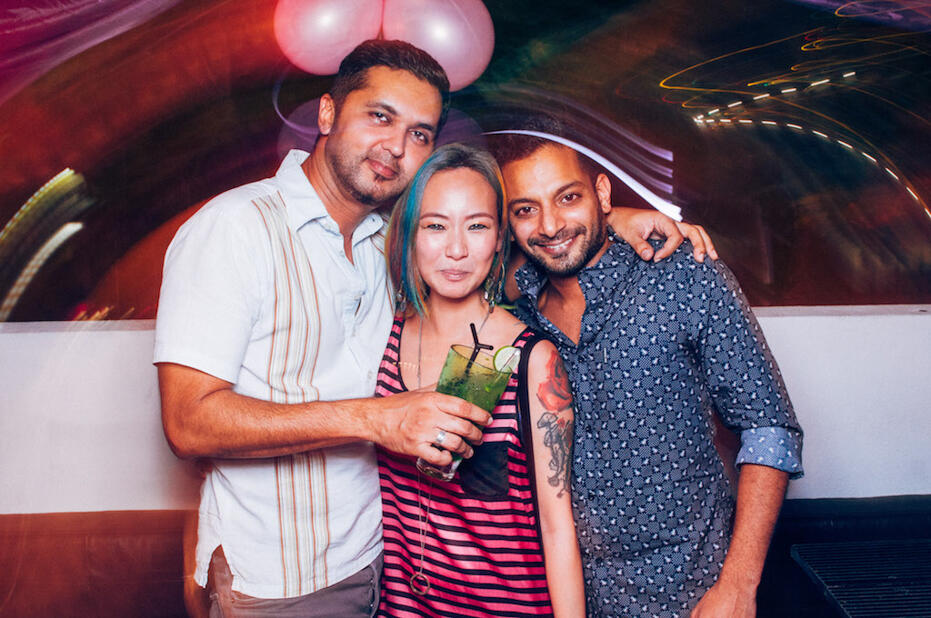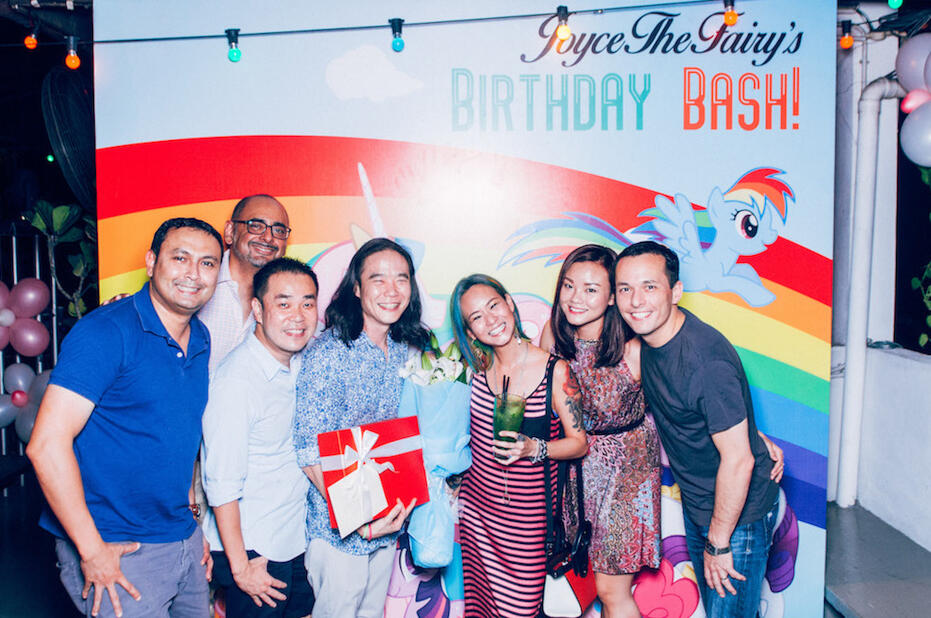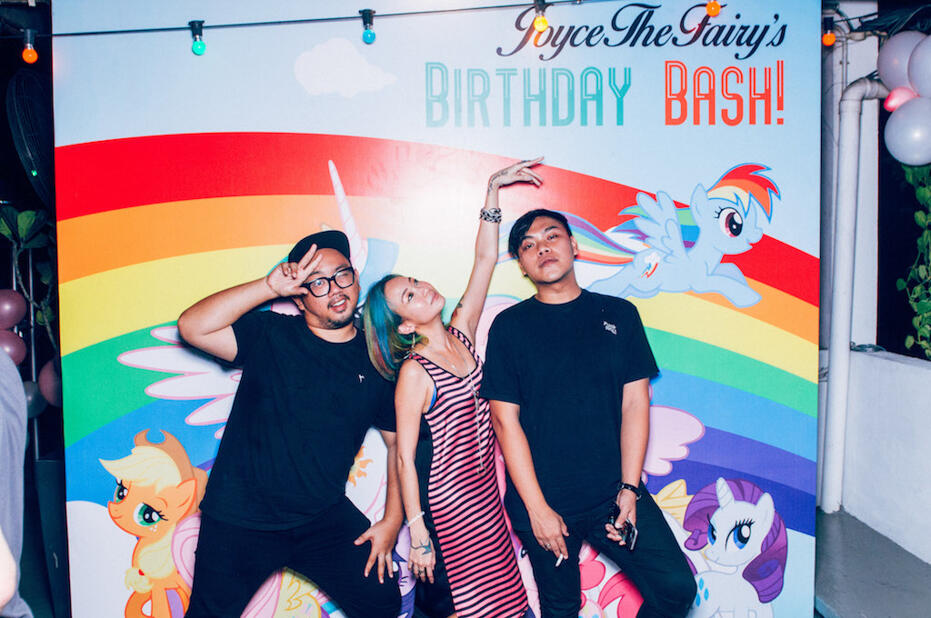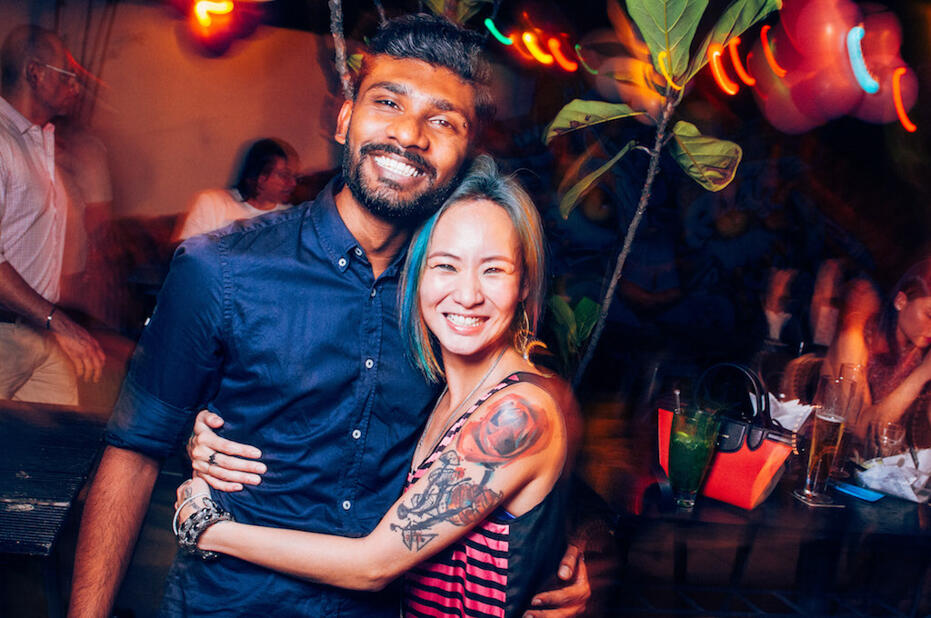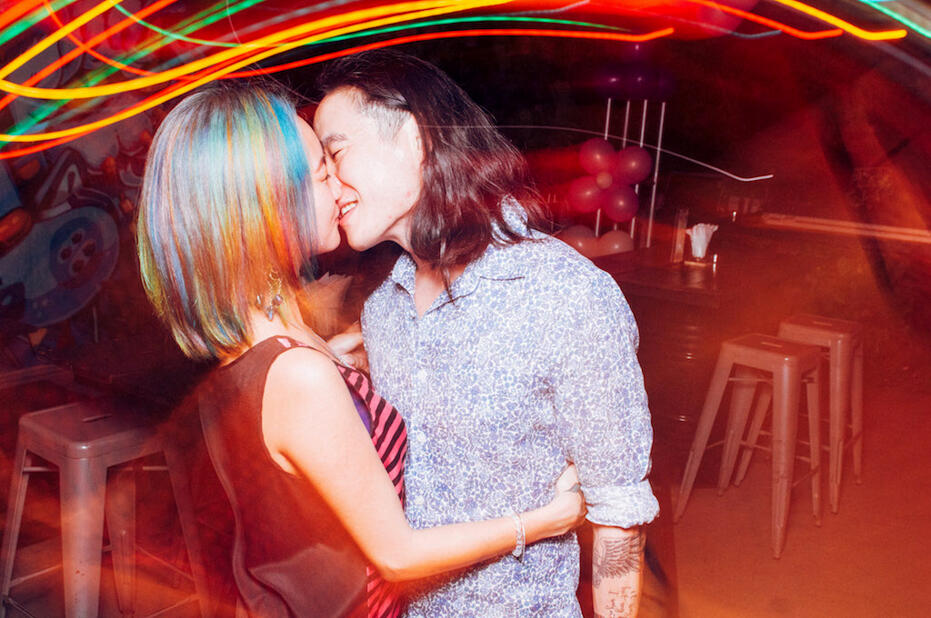 Thank you for everything
?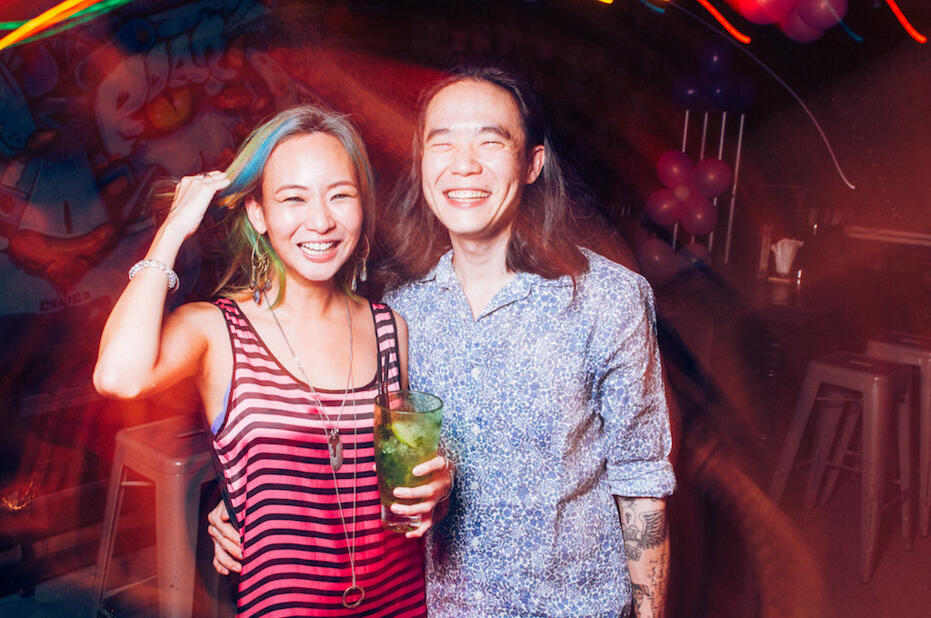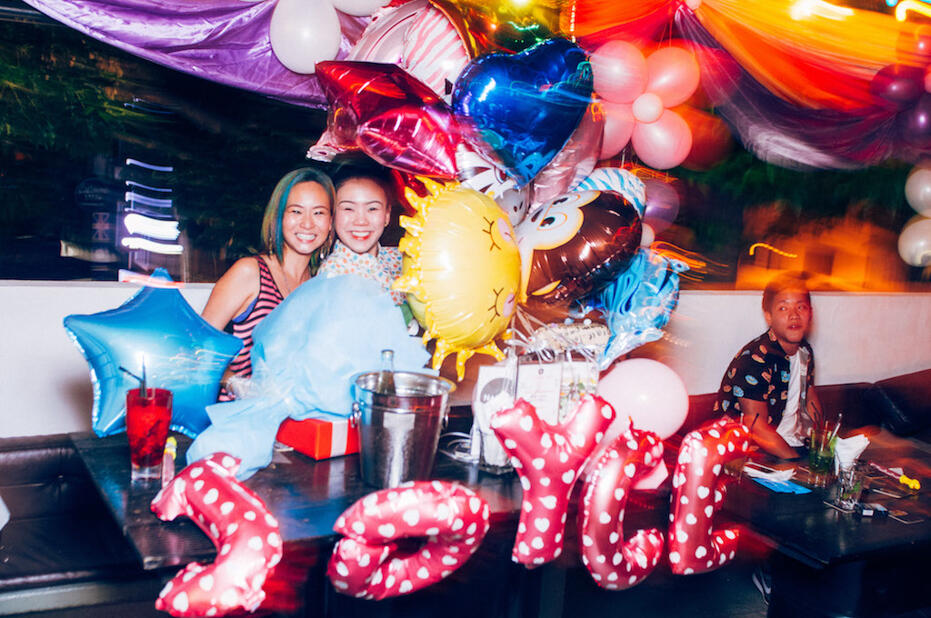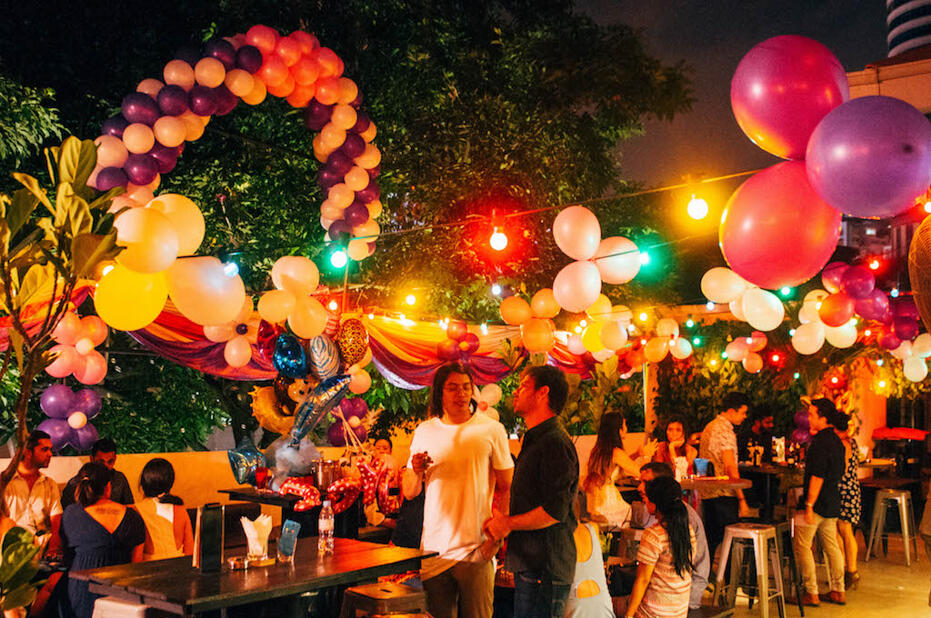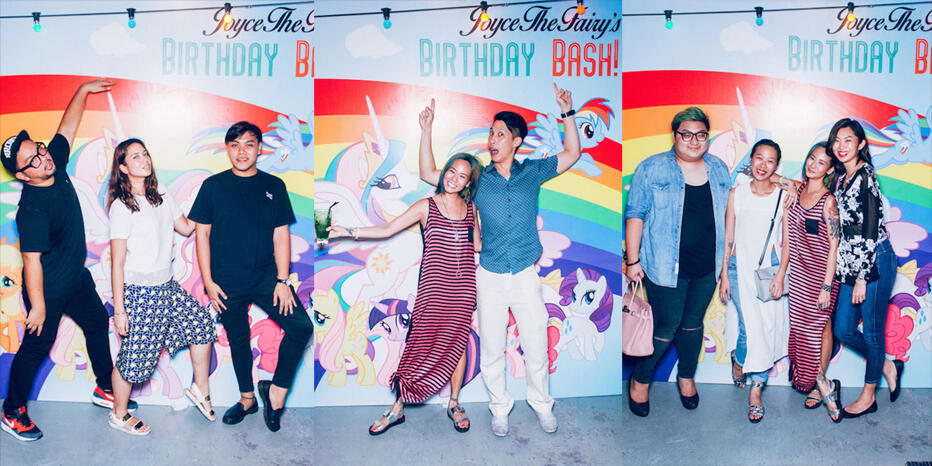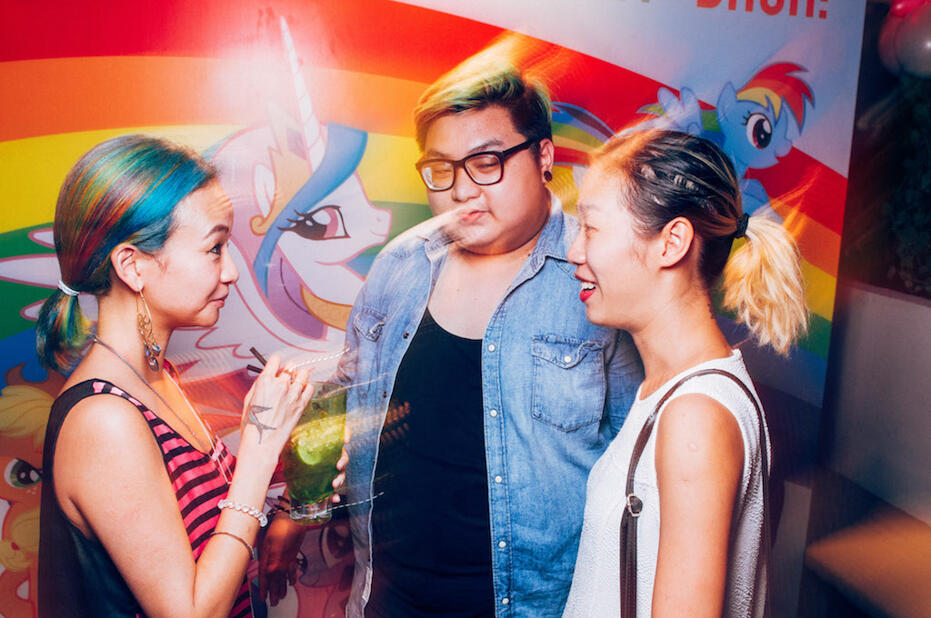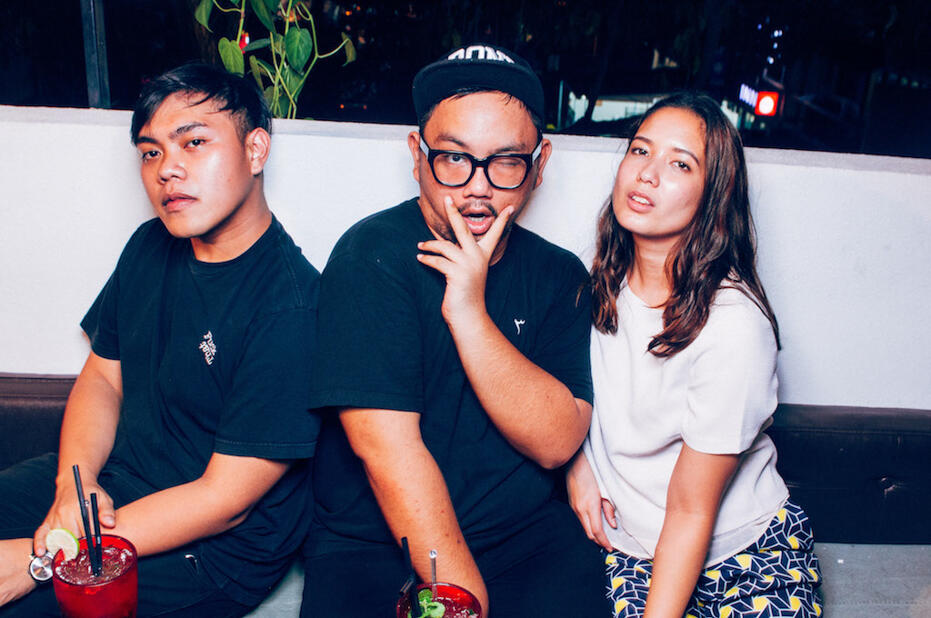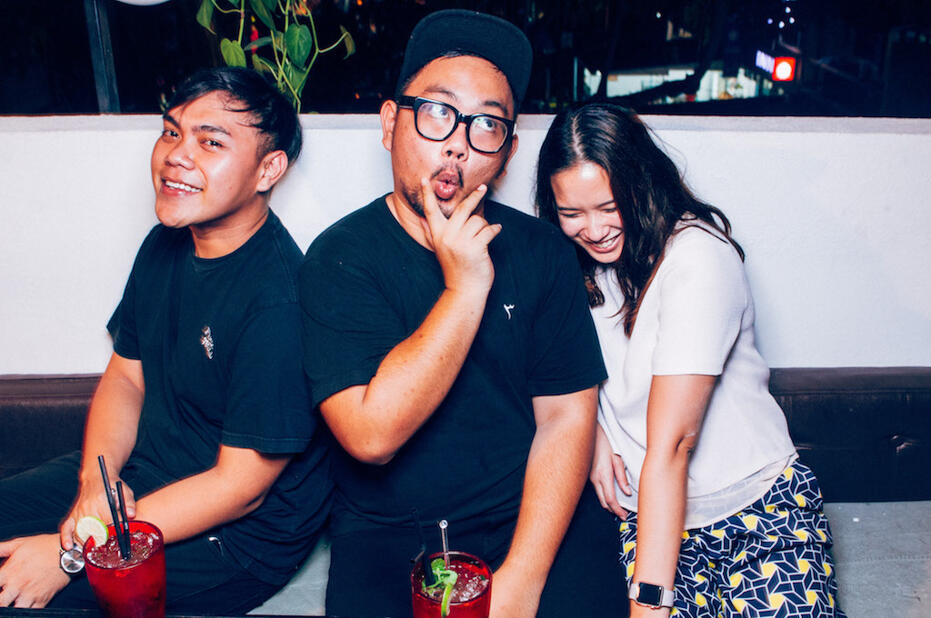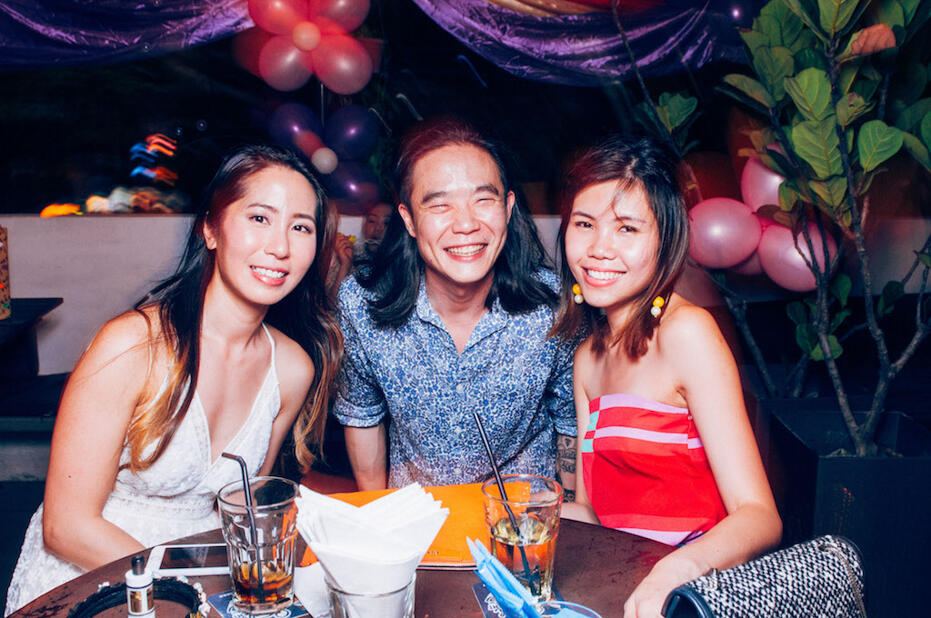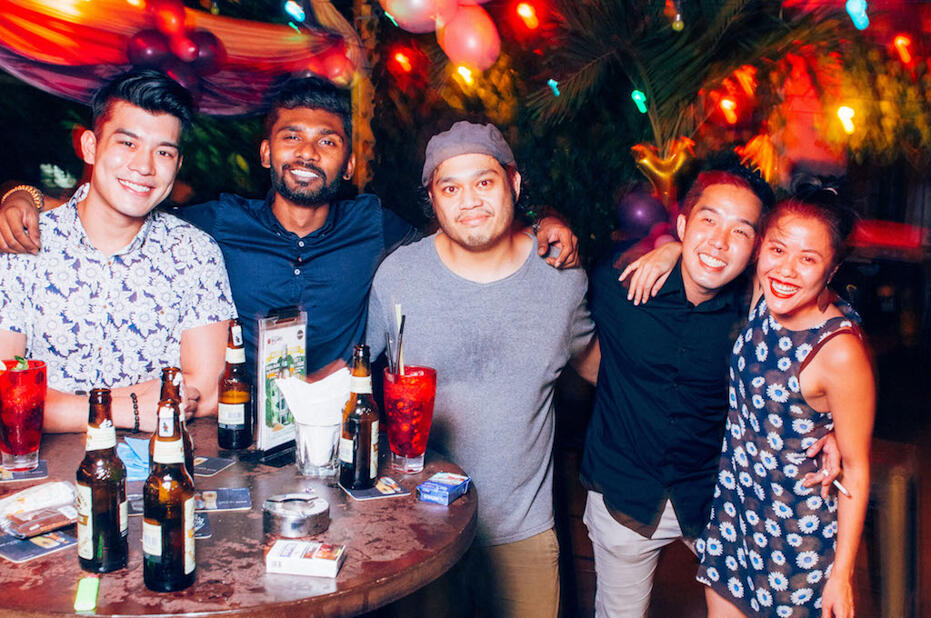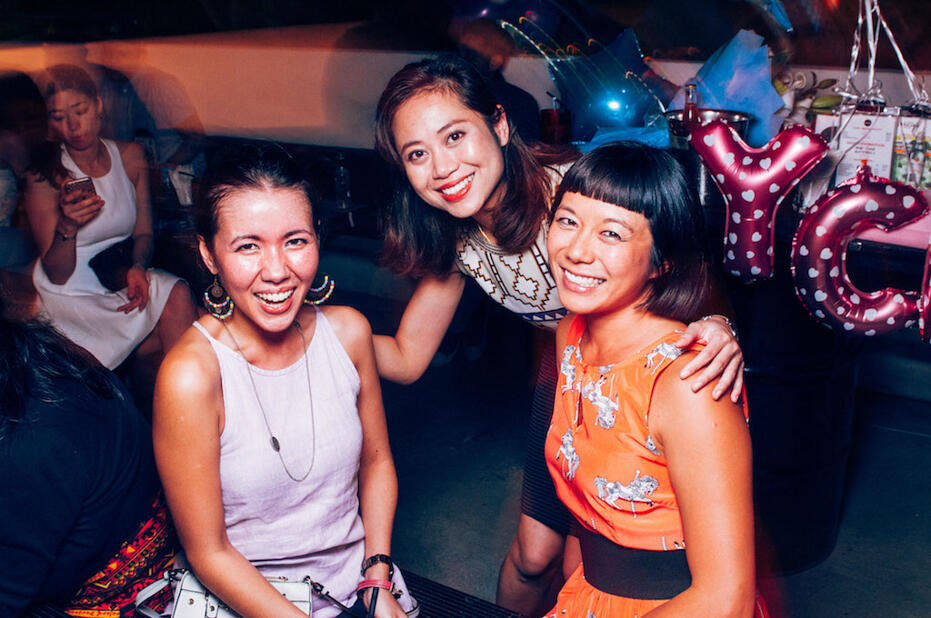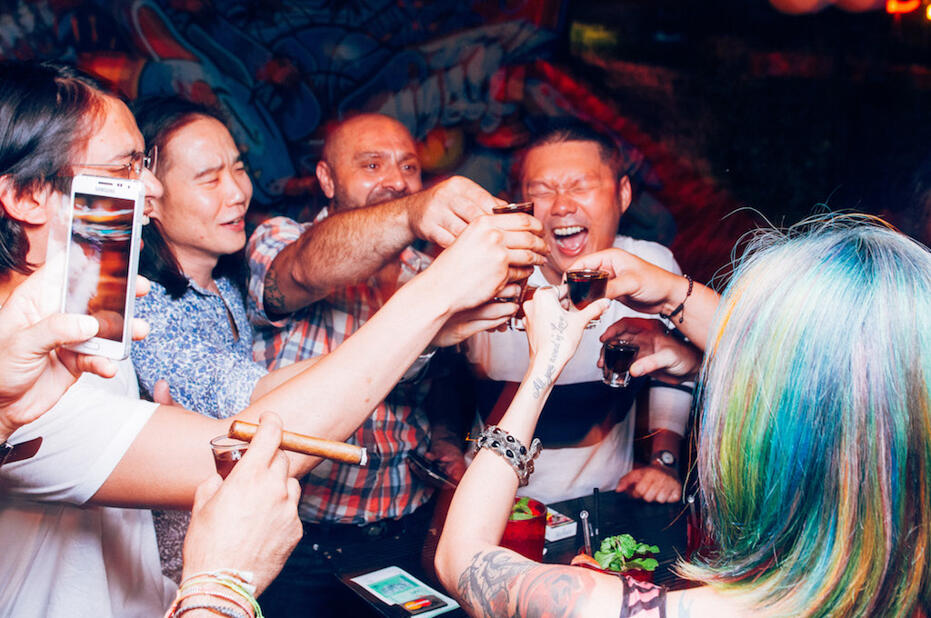 I really really did not want to do shots but there was no escaping without seeming like a loser. Peer pressure doesn't die in your 30s.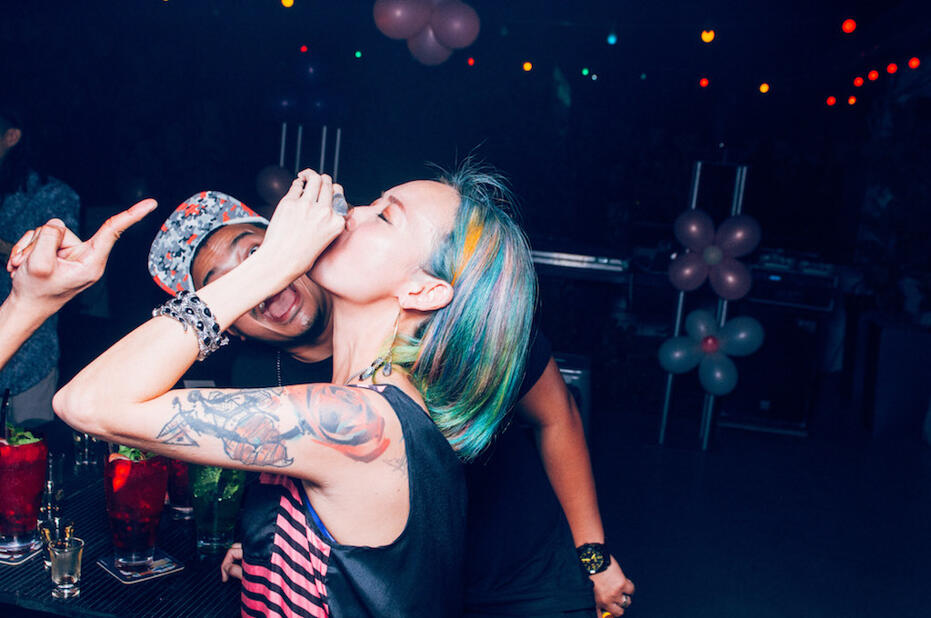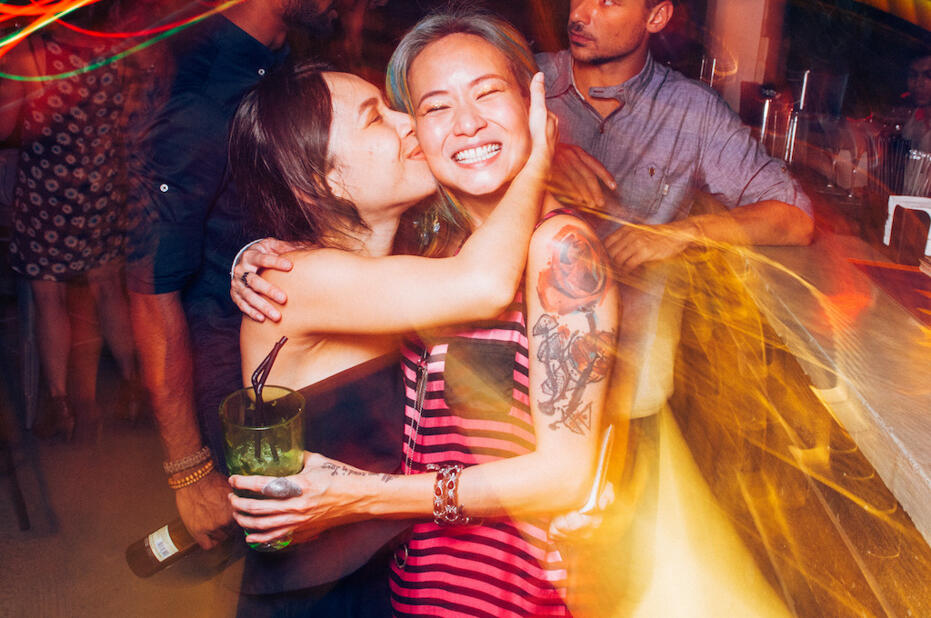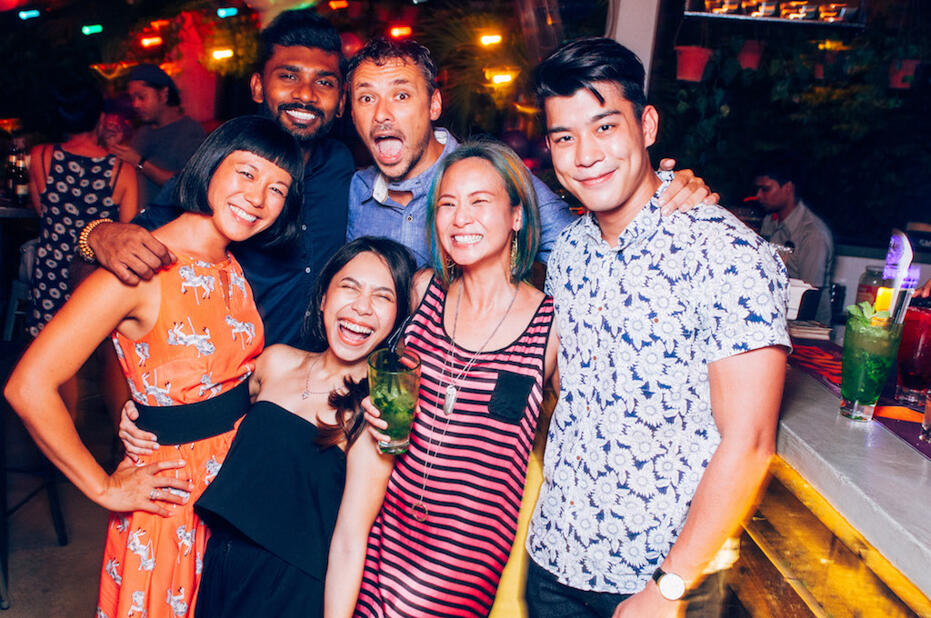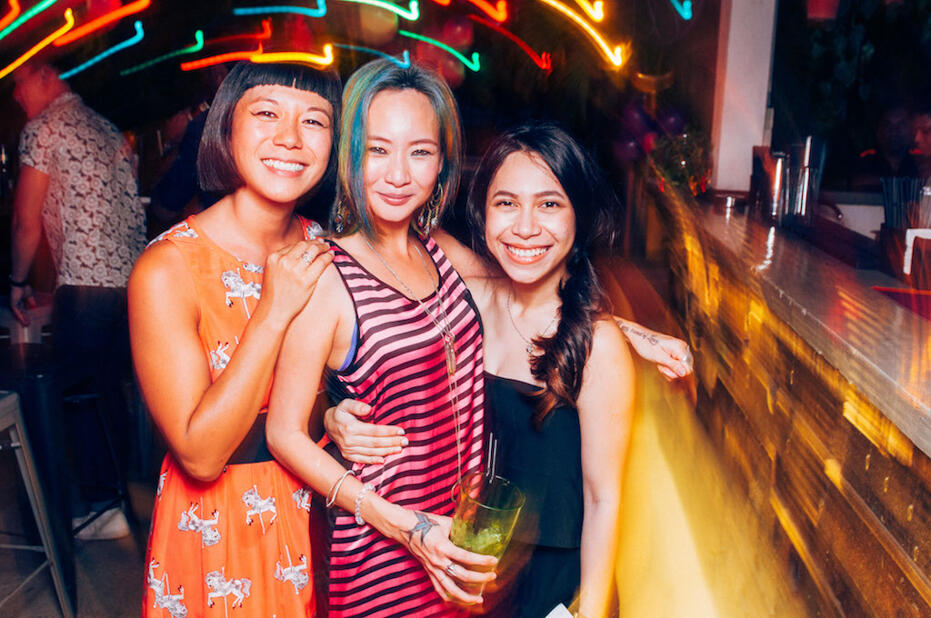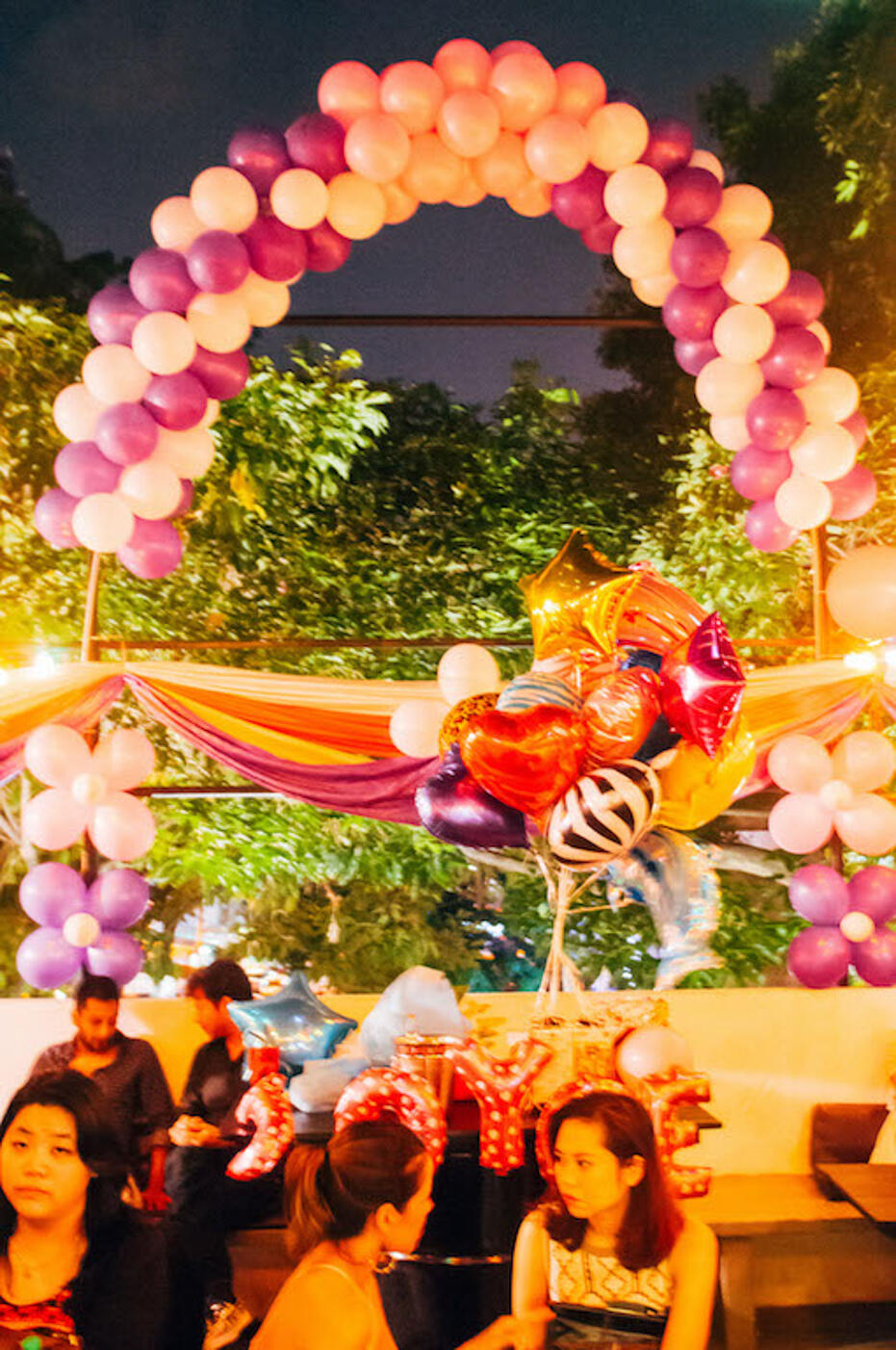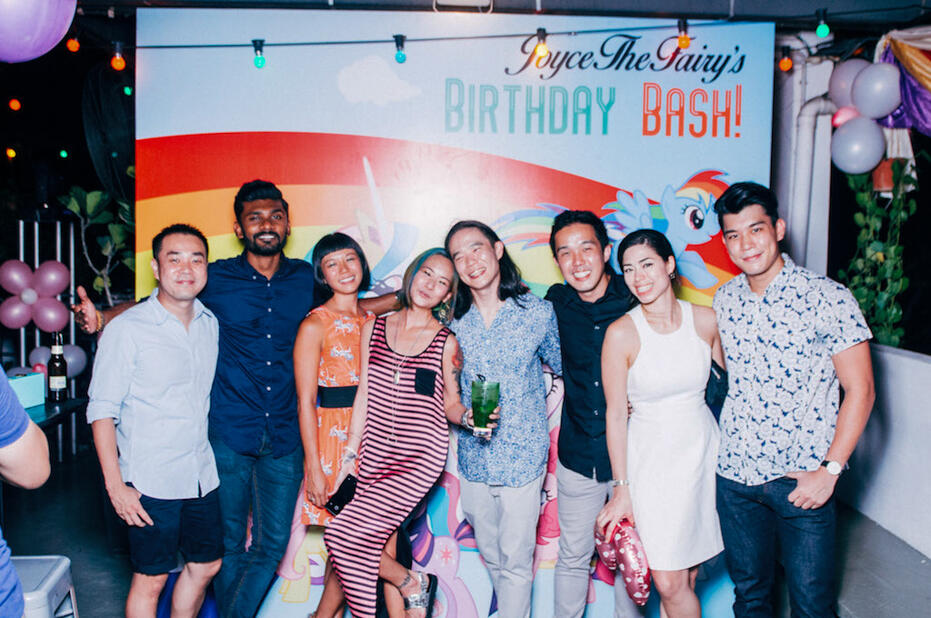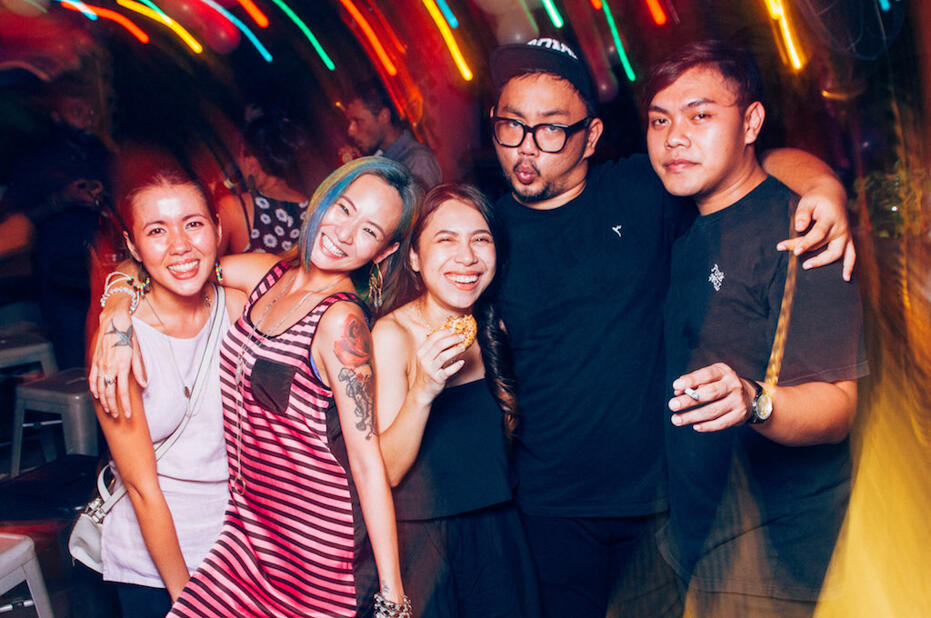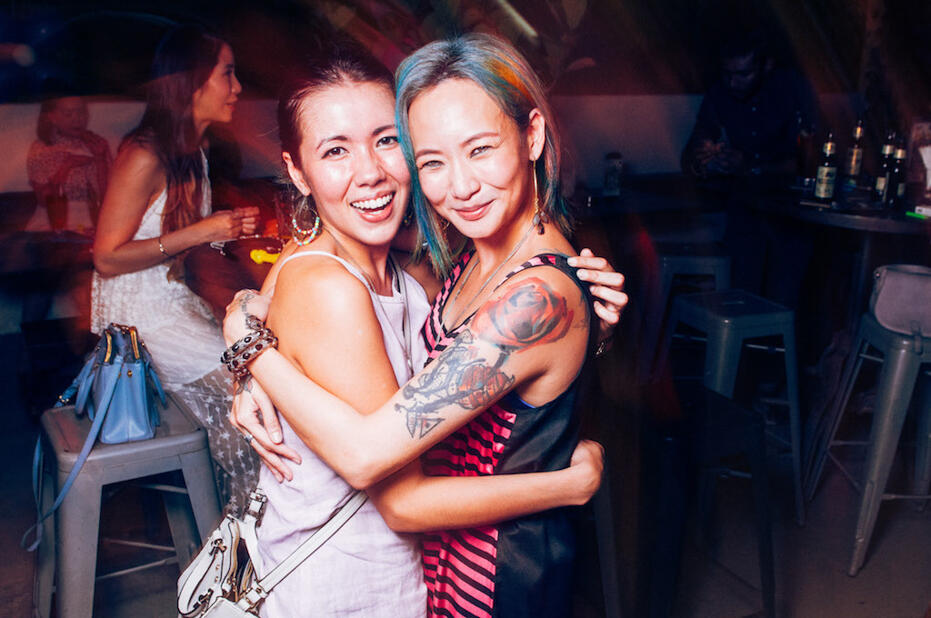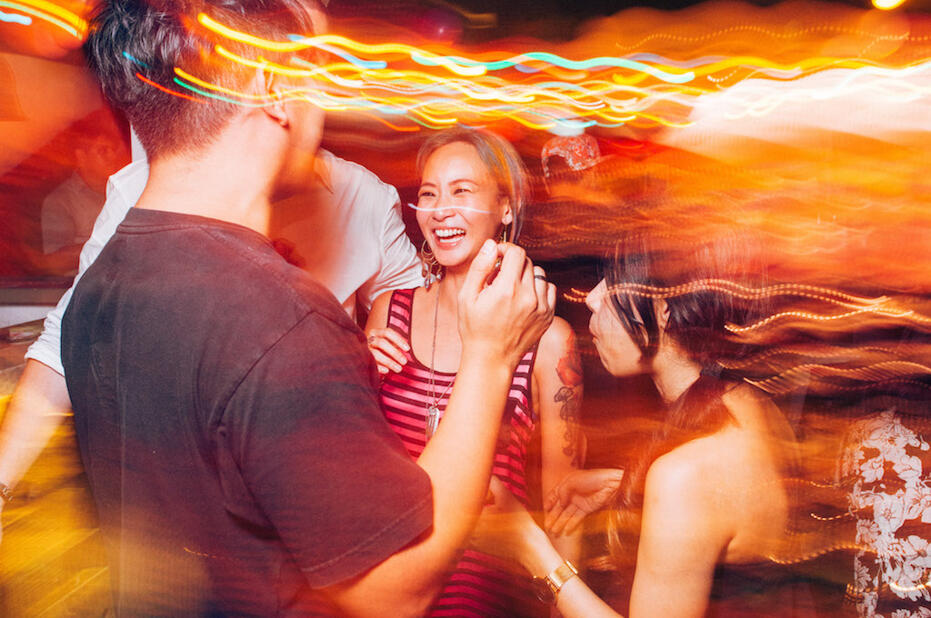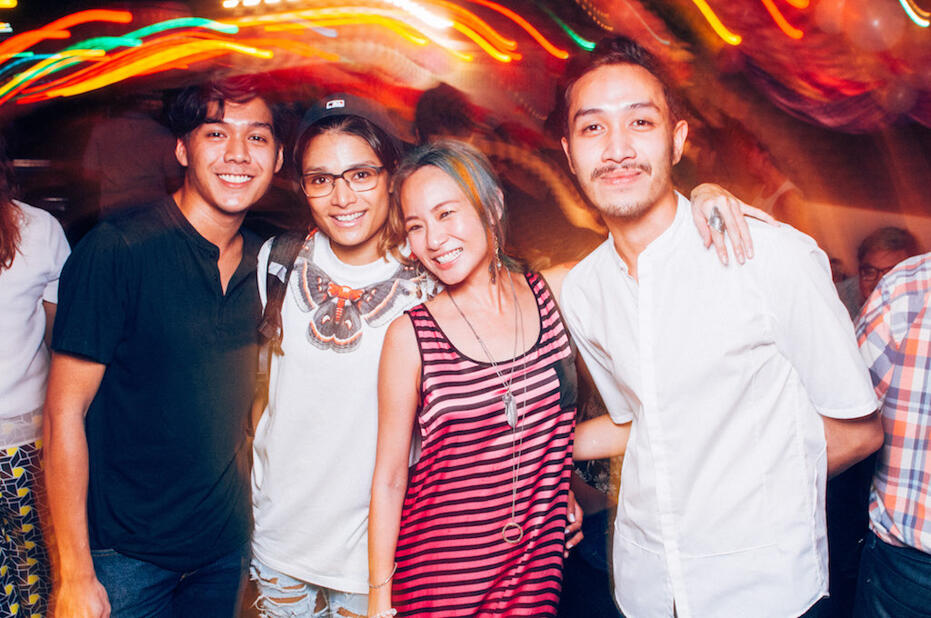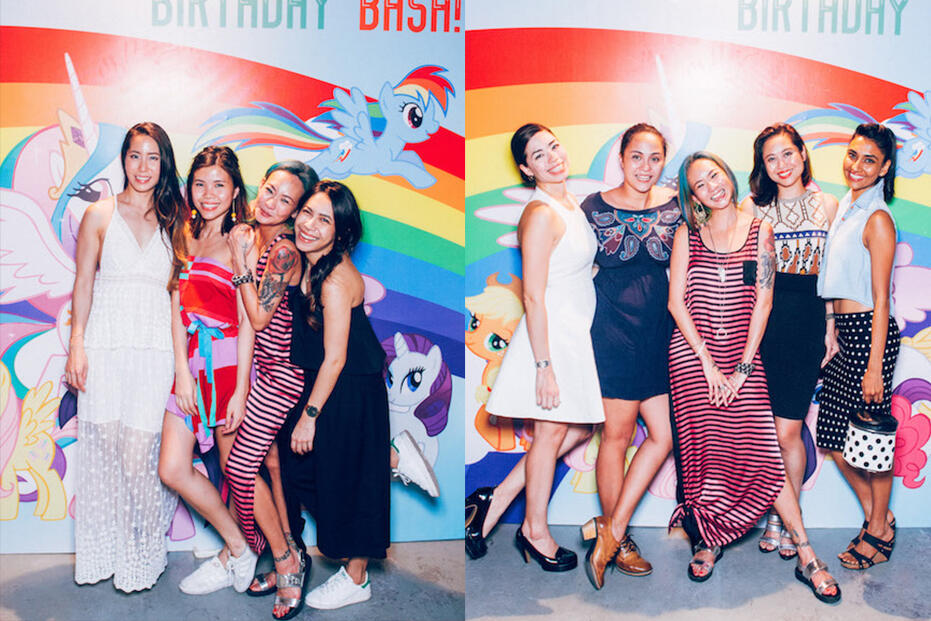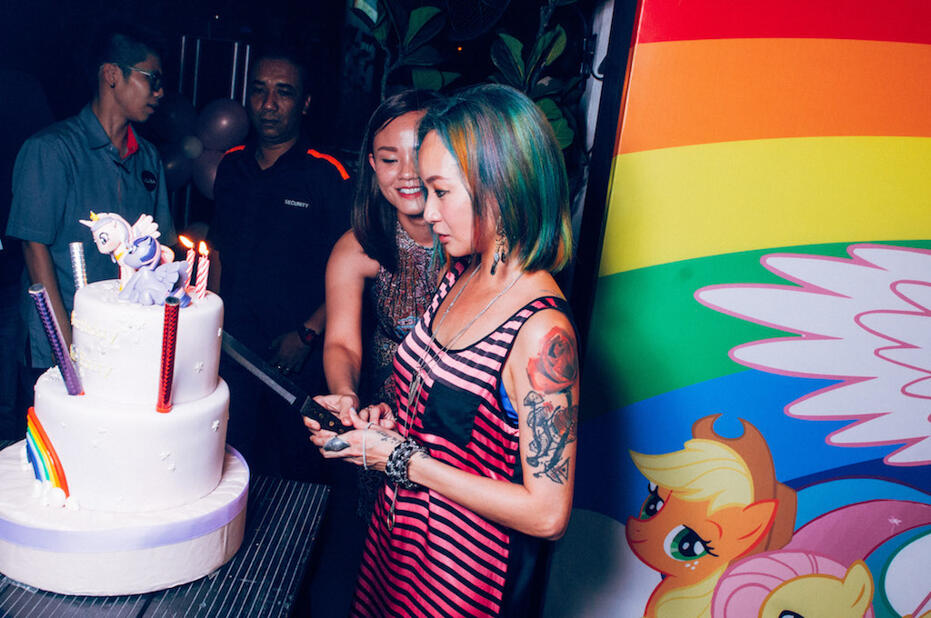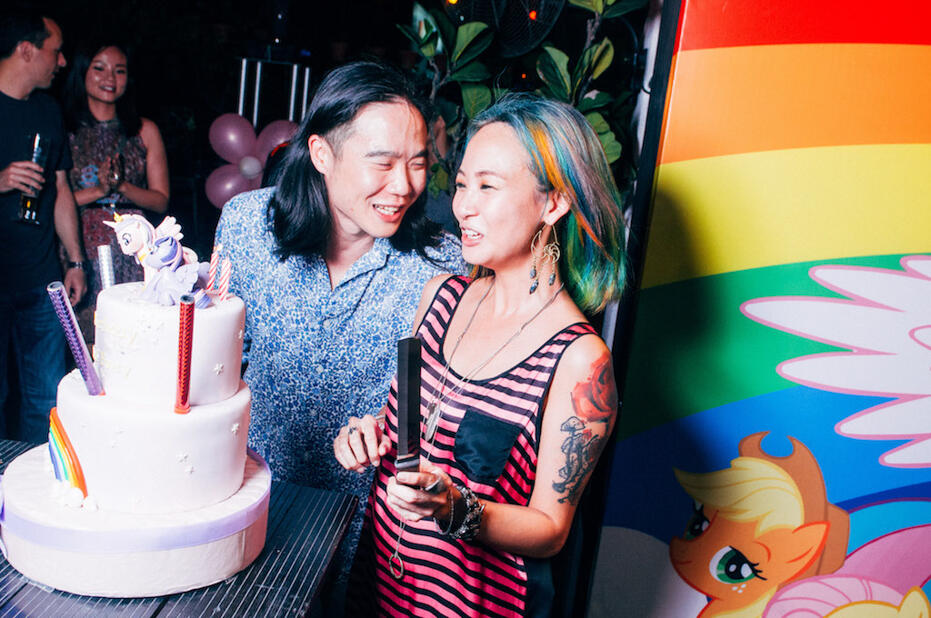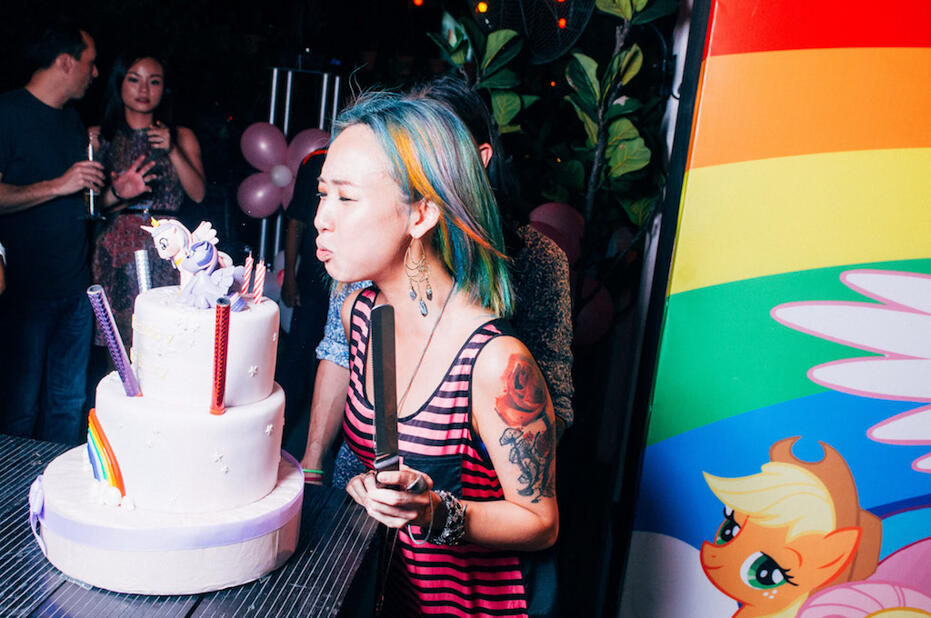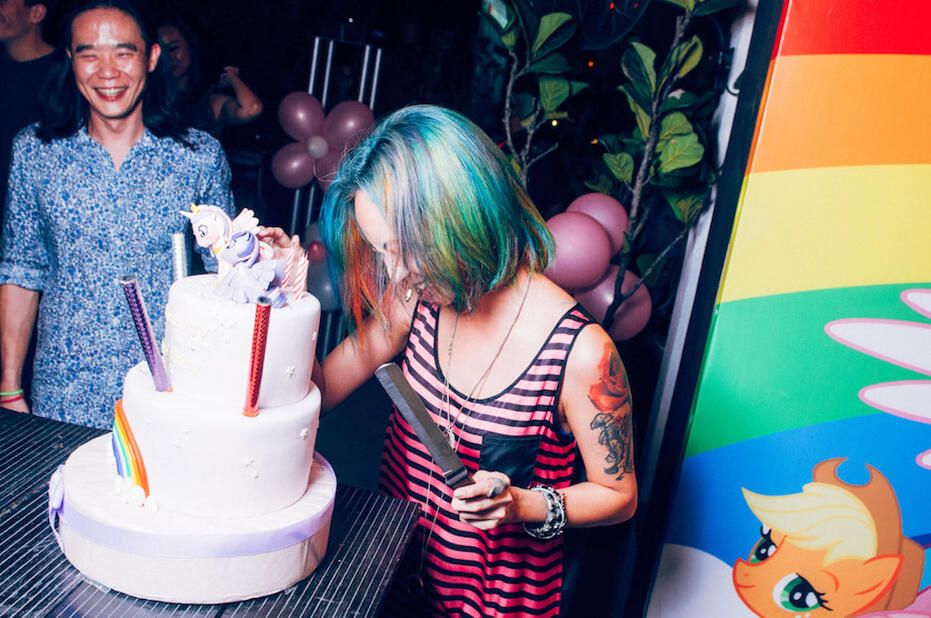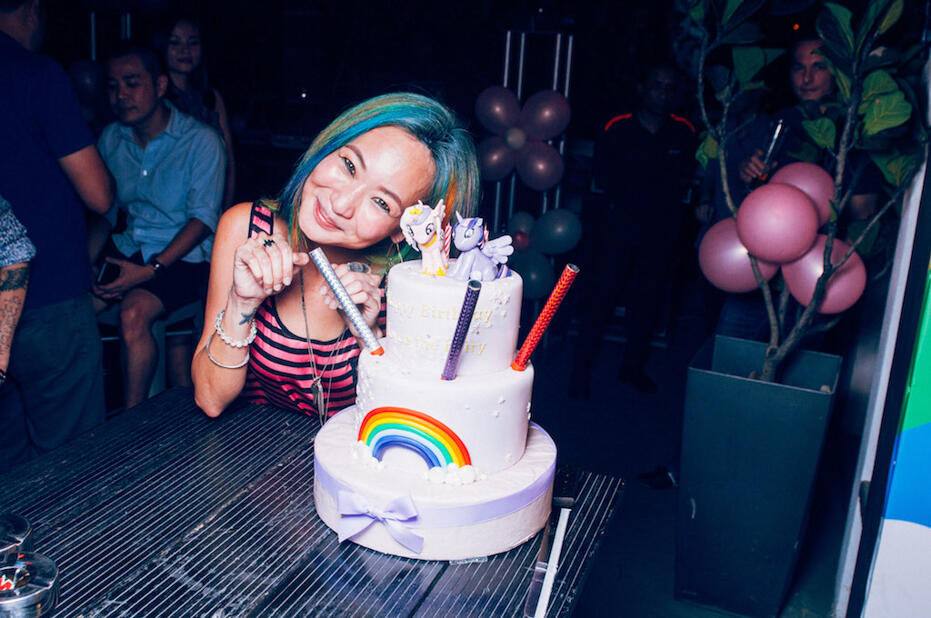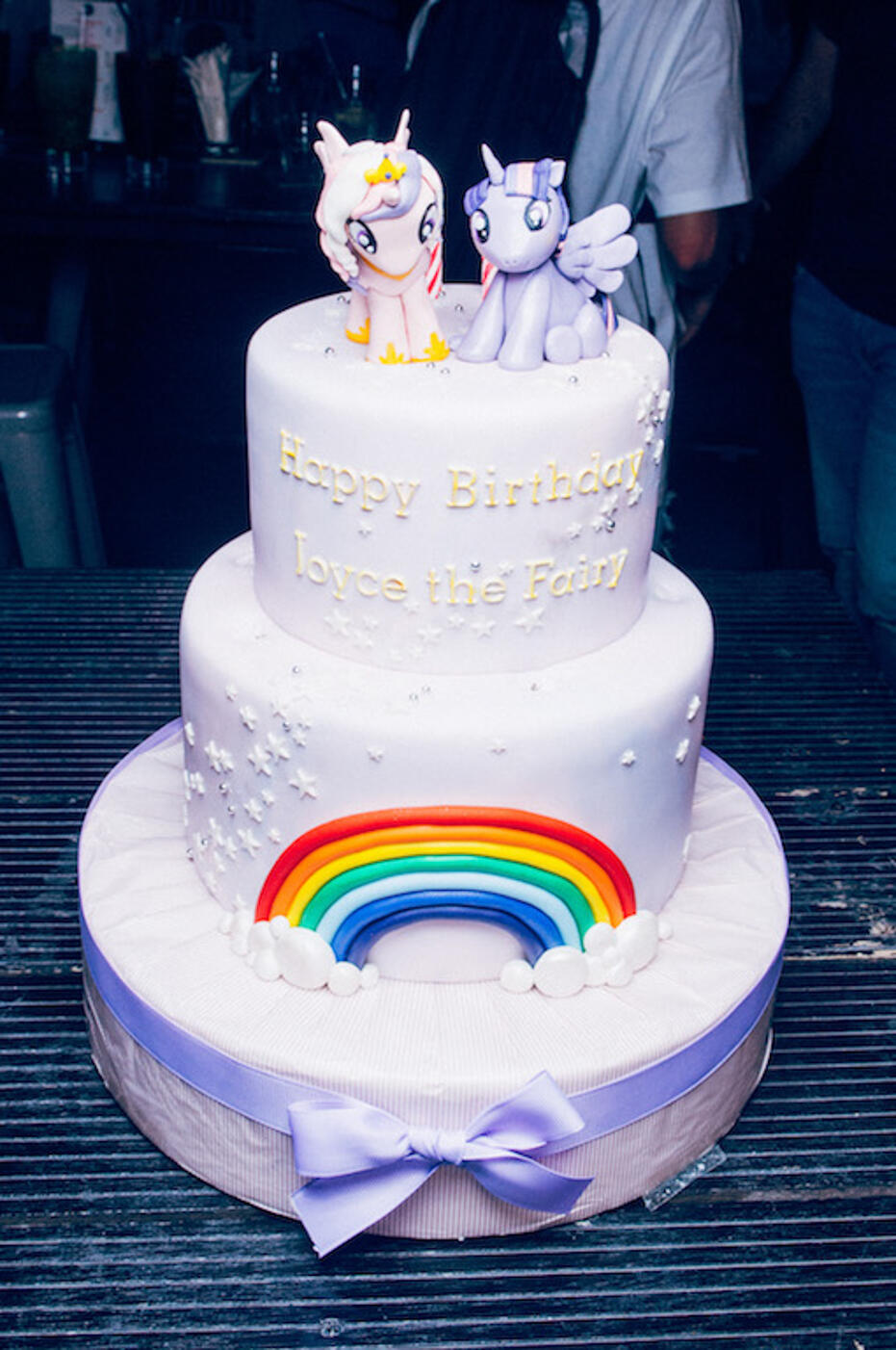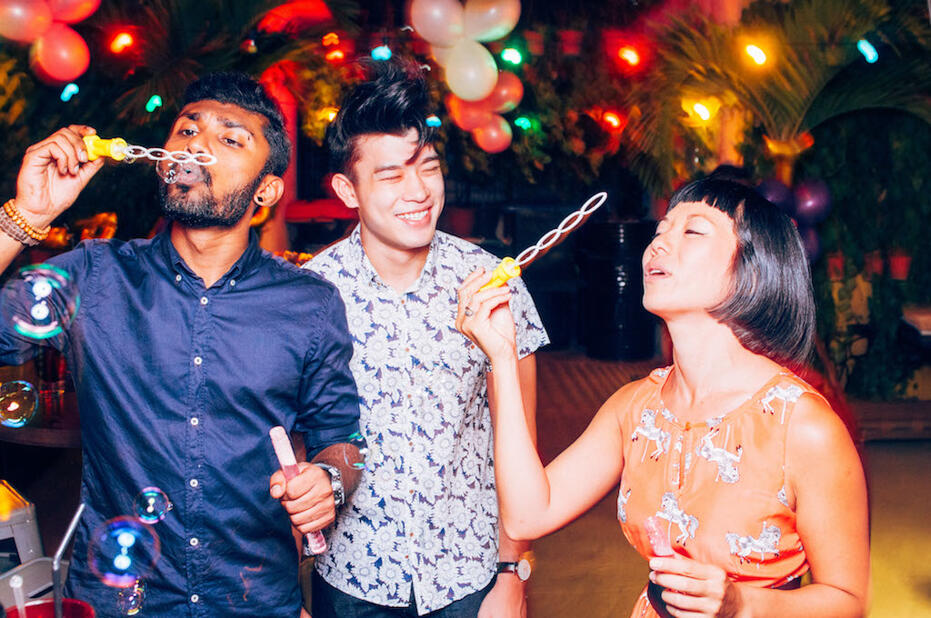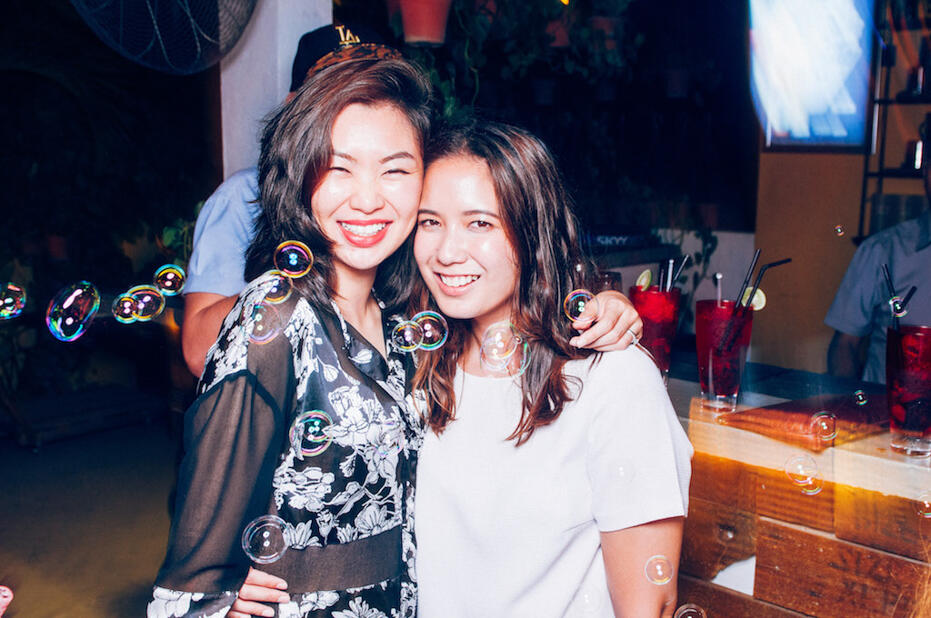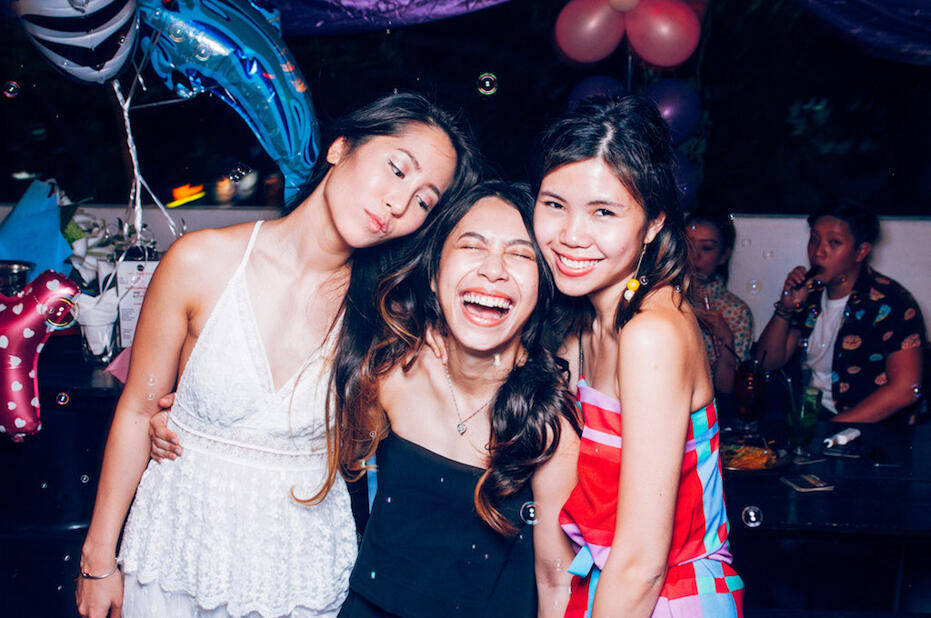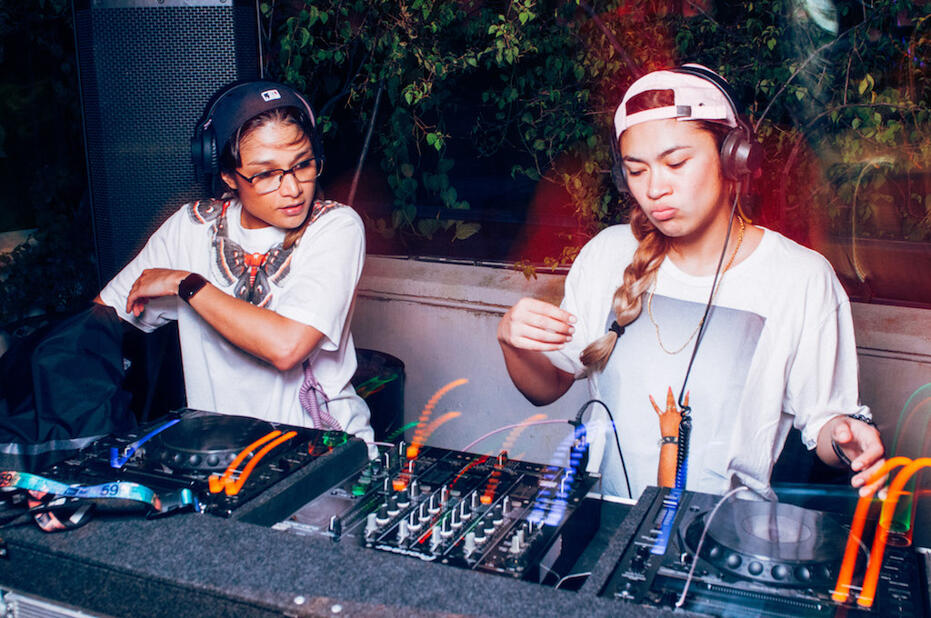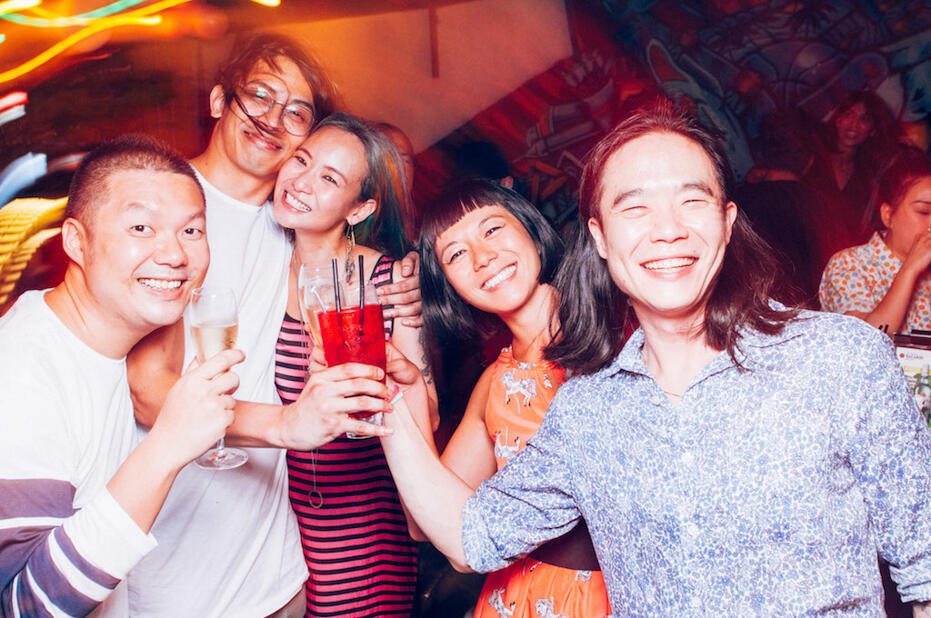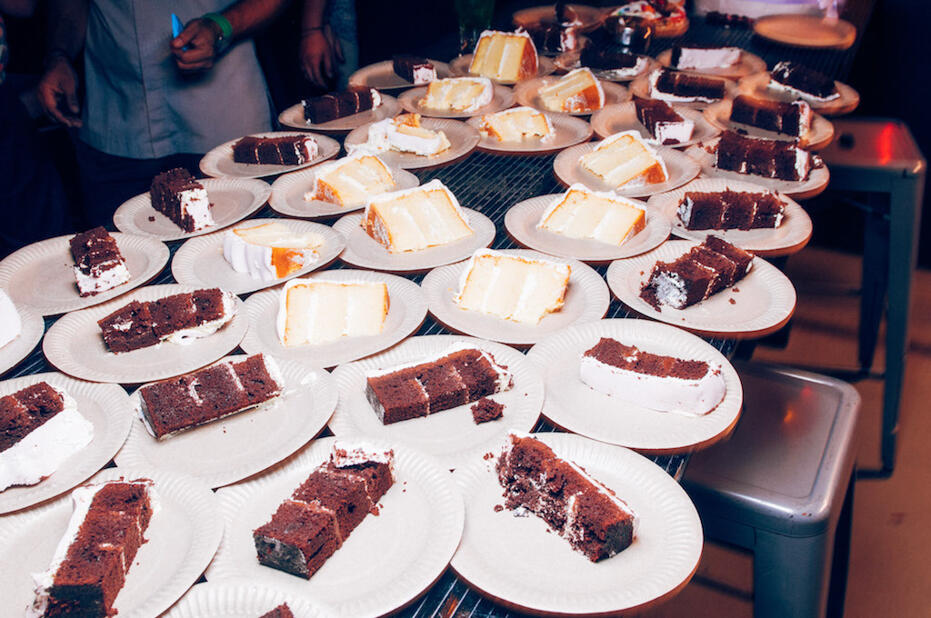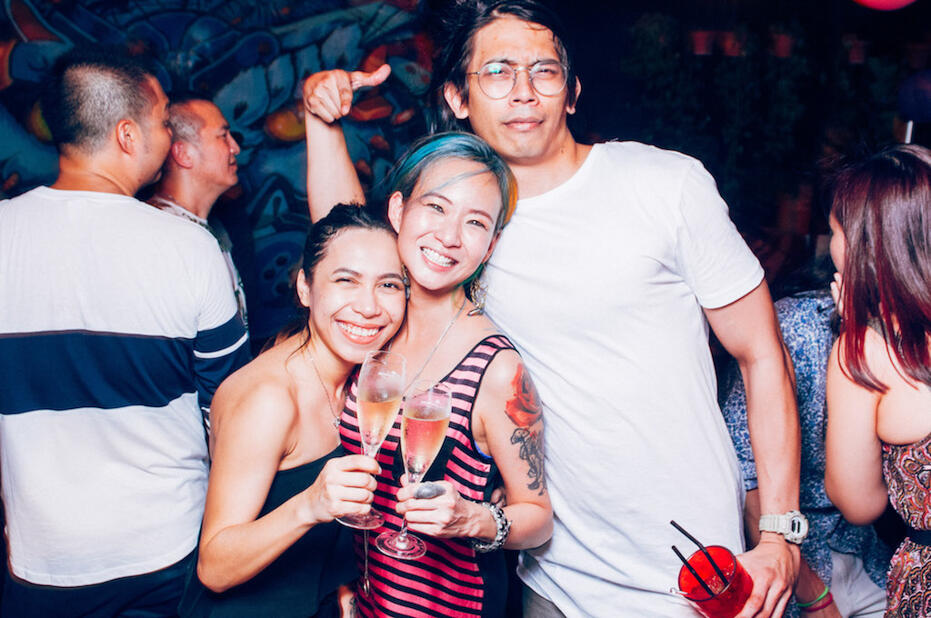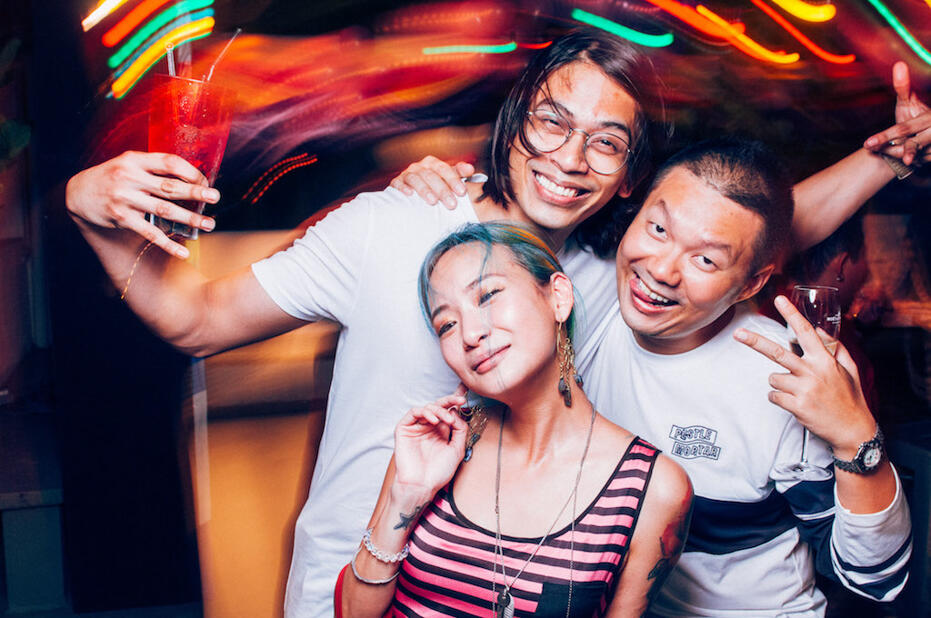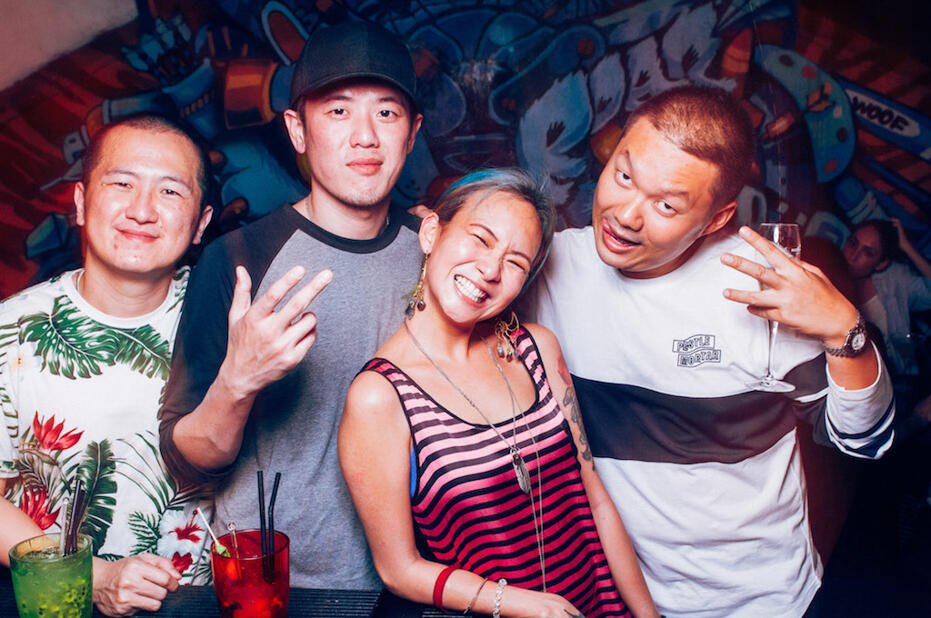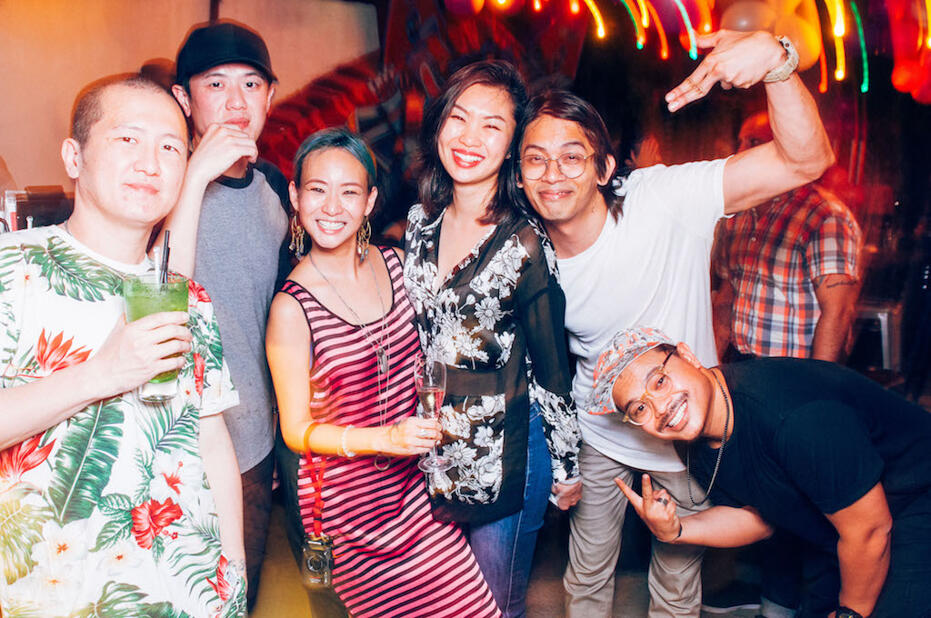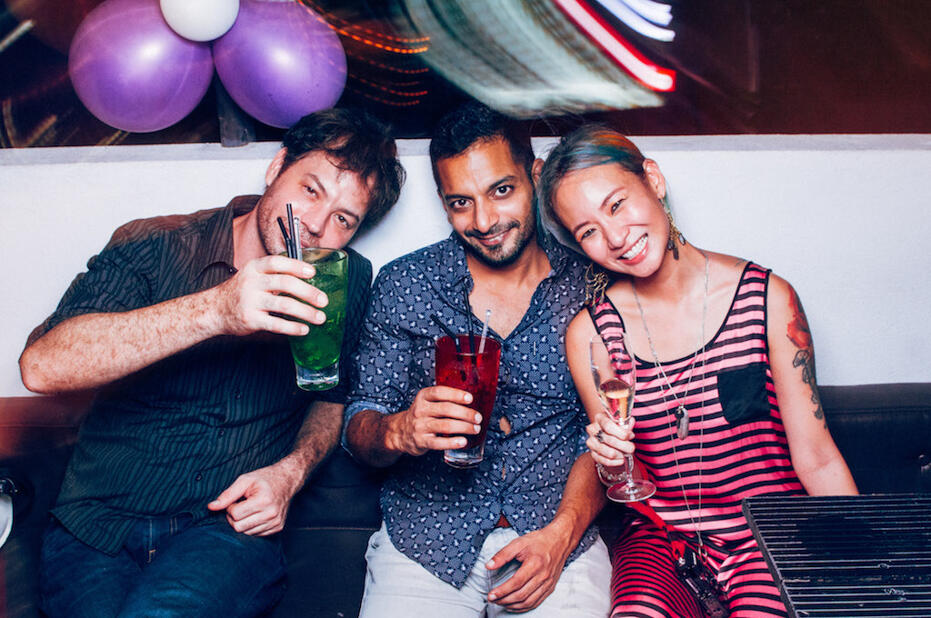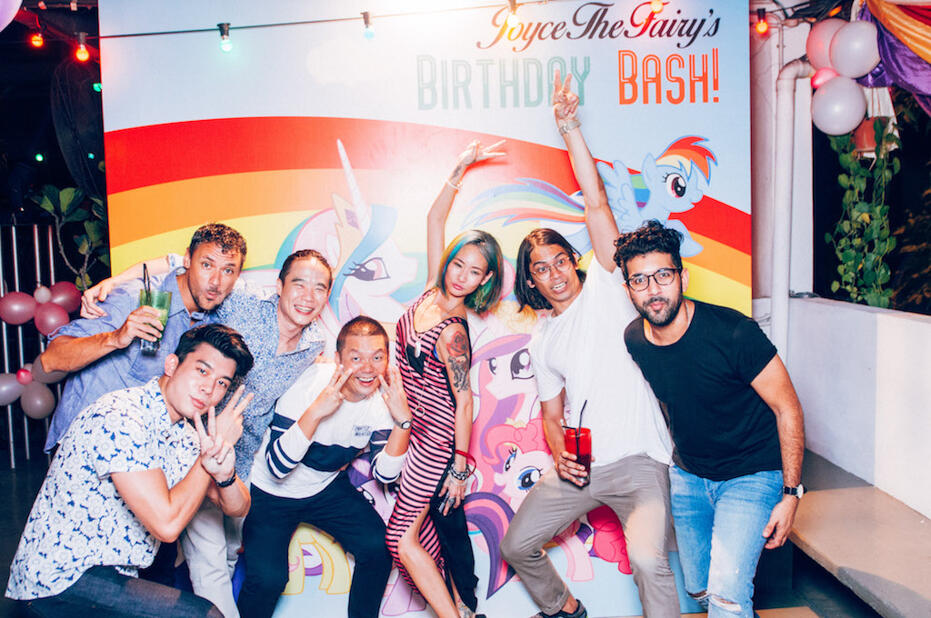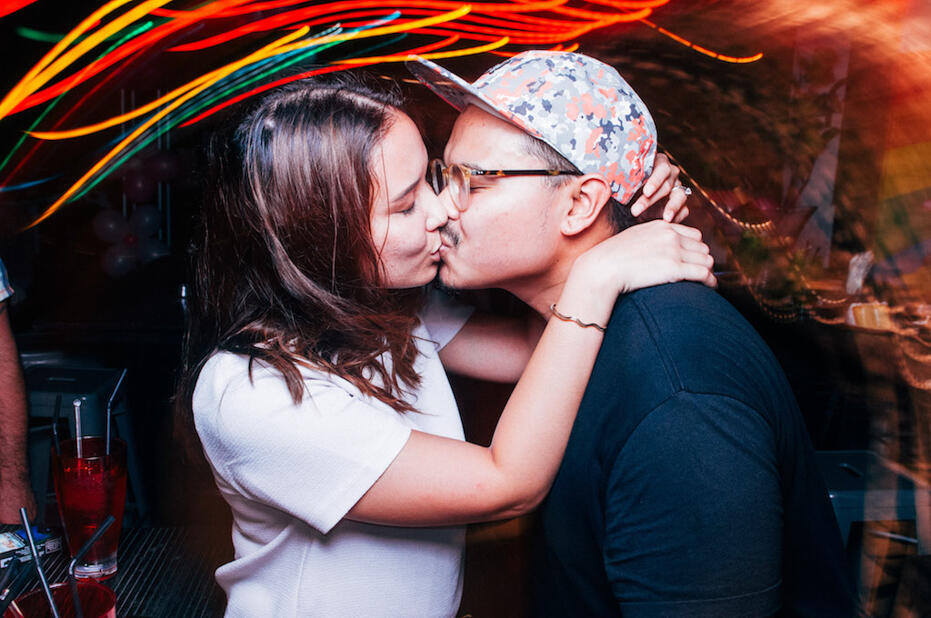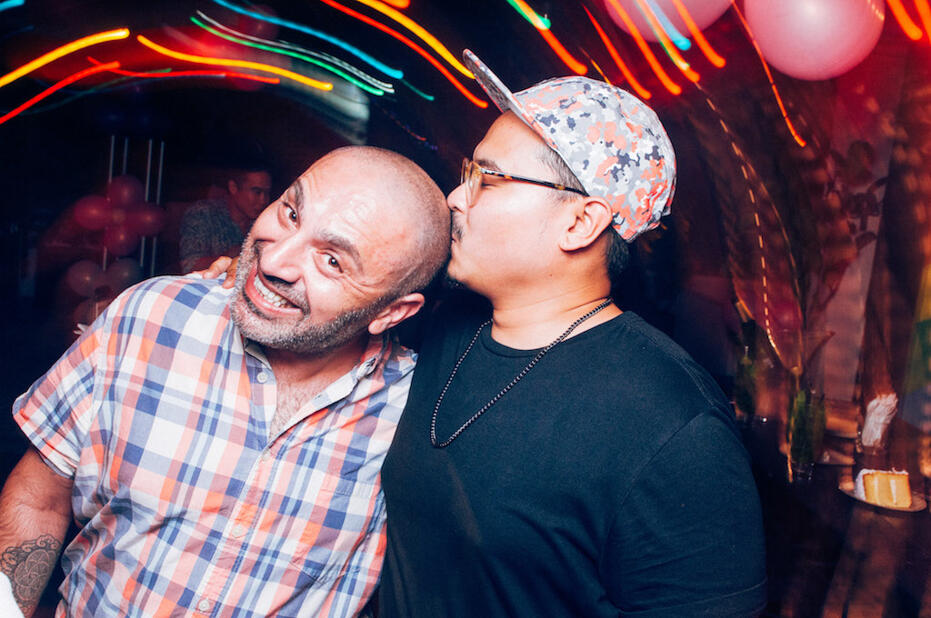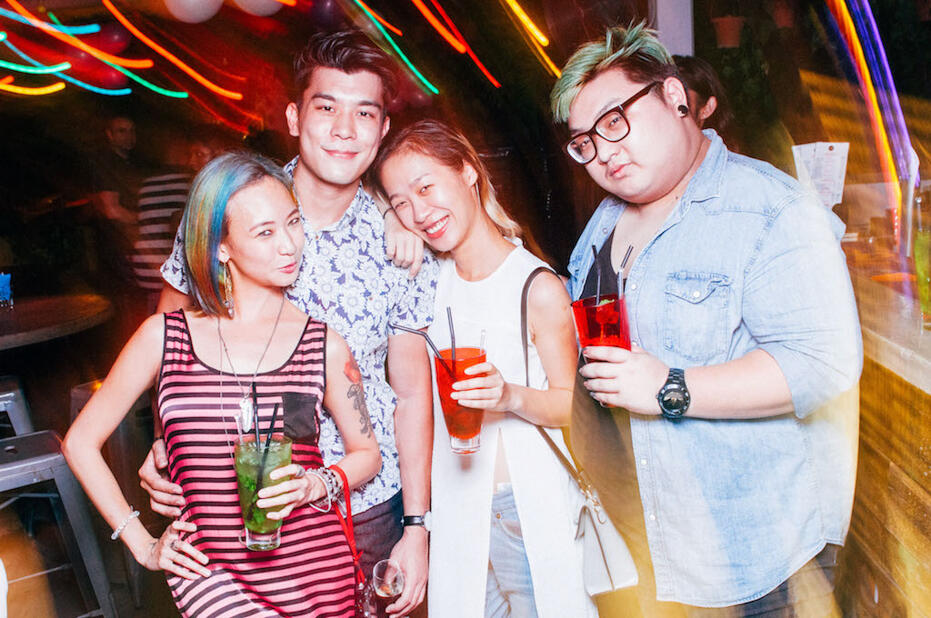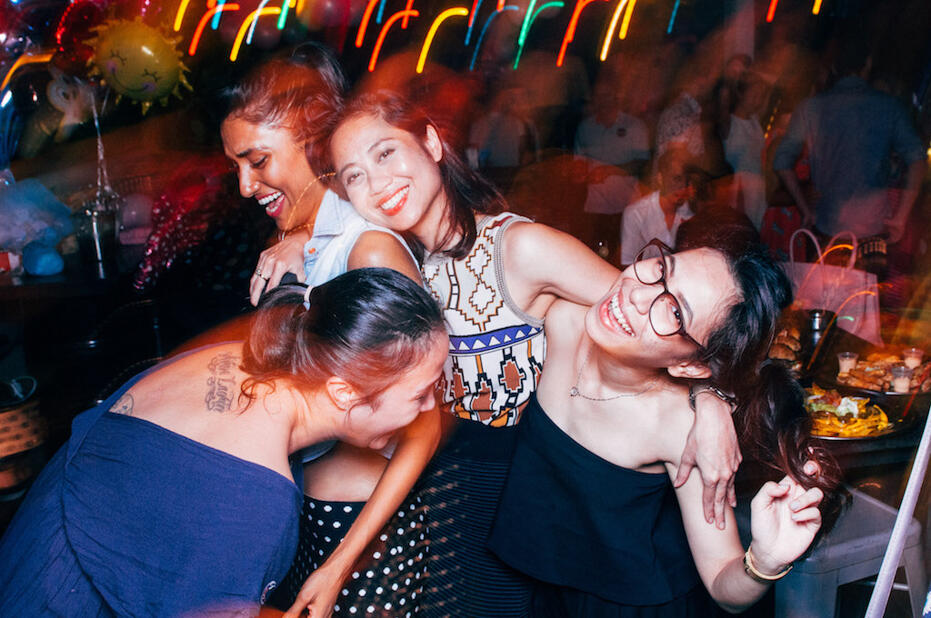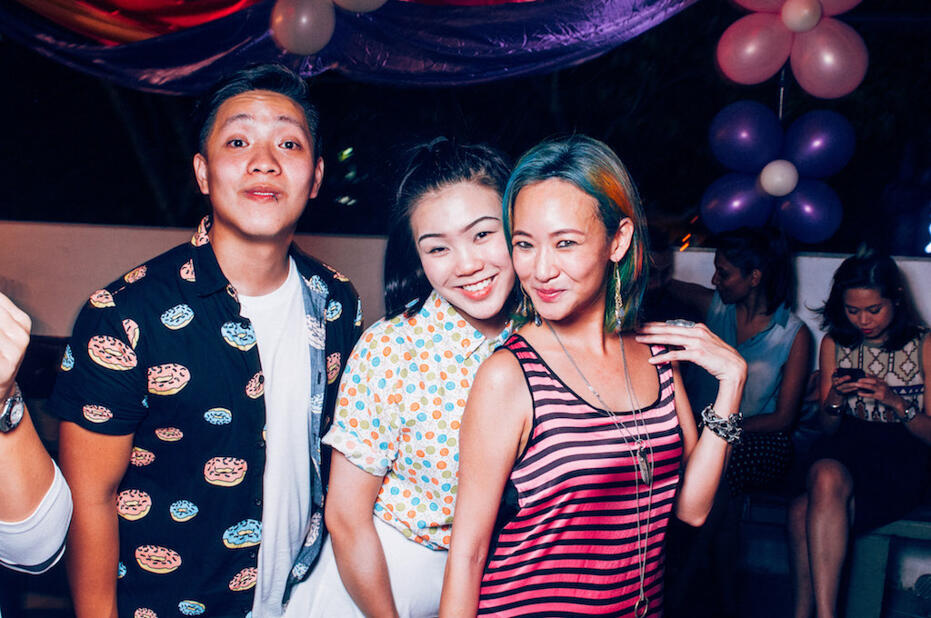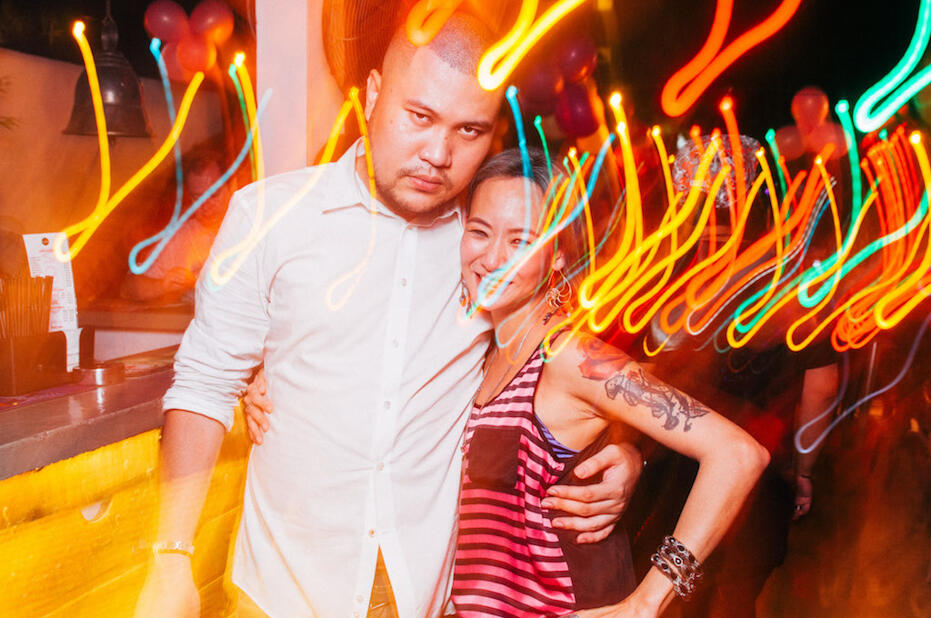 Saufi took all the nice party pix you see above!
I feel a little guilty about friends that were missing from this birthday party cos the planning was done by people who are all fairly new in my life. I had to apologize to some friends cos i felt really bad… and i just want to say that if you're a close friend reading this and feeling like you're not a part of my life anymore – pleaseeeeeeeeee don't!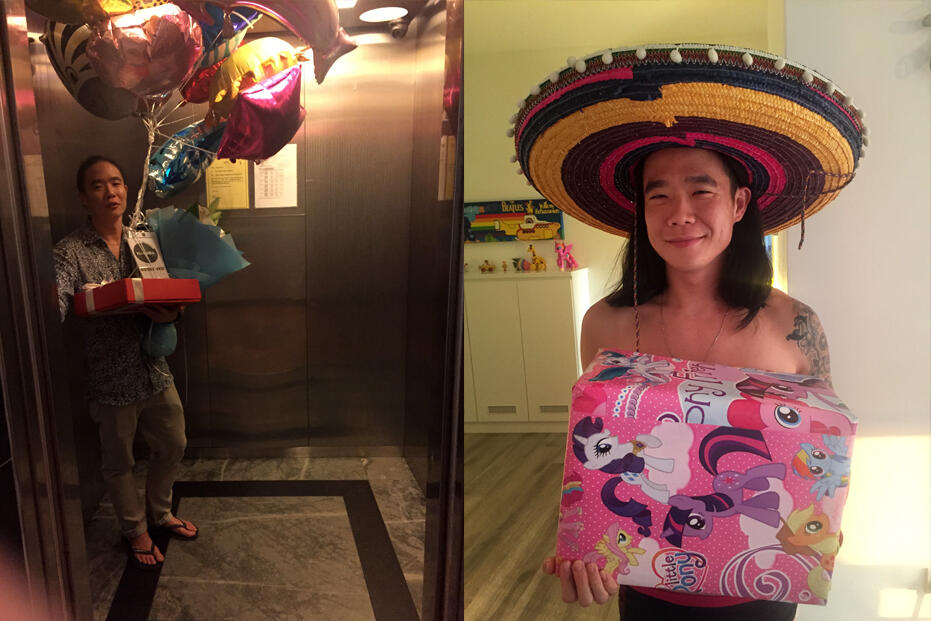 On my birthday, i'd planned for lunch with my parents and grannie (not knowing that i'd be so freaking hungover).
Week prior i'd whatsapped Daddy: Can you, Mummy and i have lunch with Mama on Tuesday?
Dad: Why? What's the occasion?
Me: The anniversary when your only daughter was born -_-
Dad: Oops! Hahahah
Me: Every year Daddy………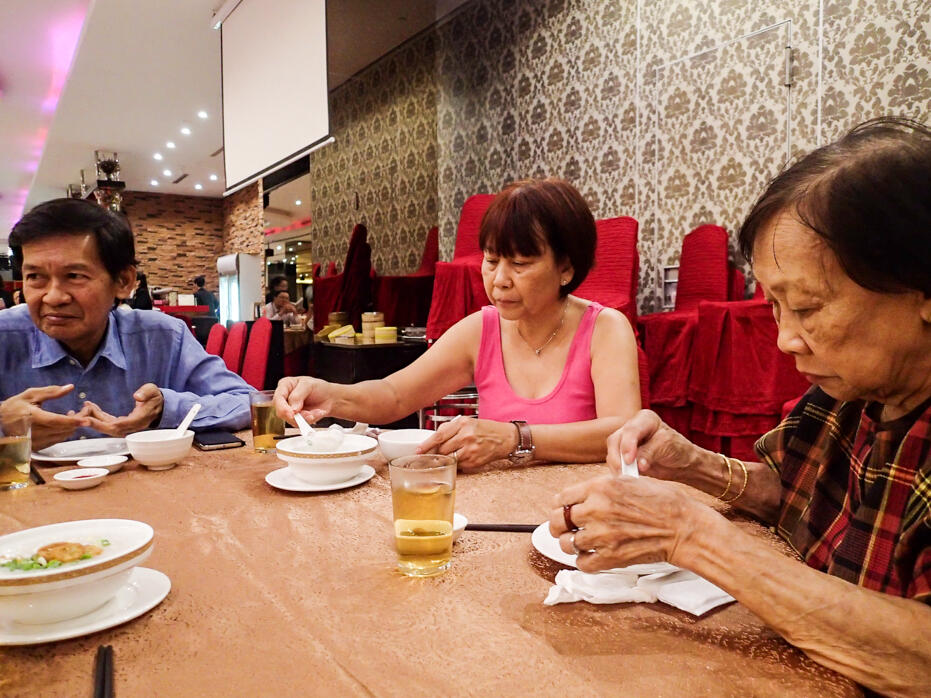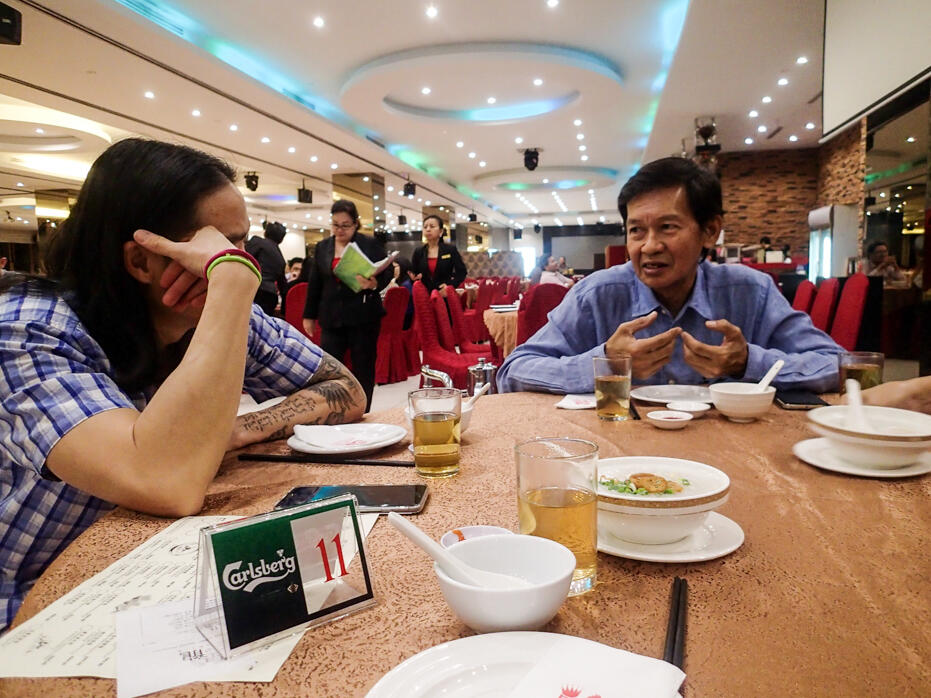 My fave number!
That night i'd organised a birthday dinner (that was my main and major plan for my birthday… i really just wanted a quiet dinner!). I chose Ekamai on Jalan Batai.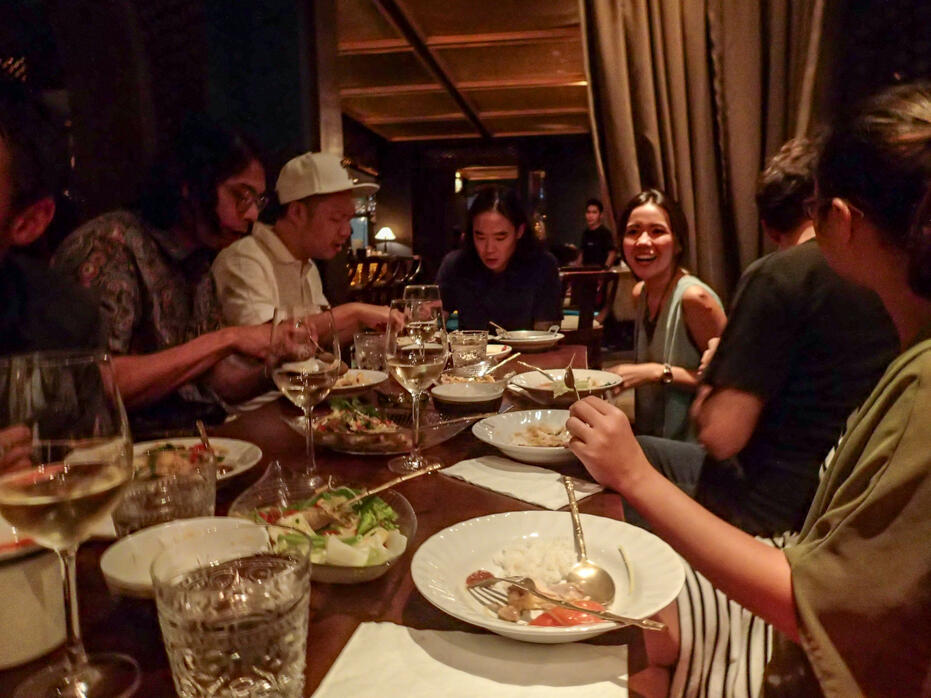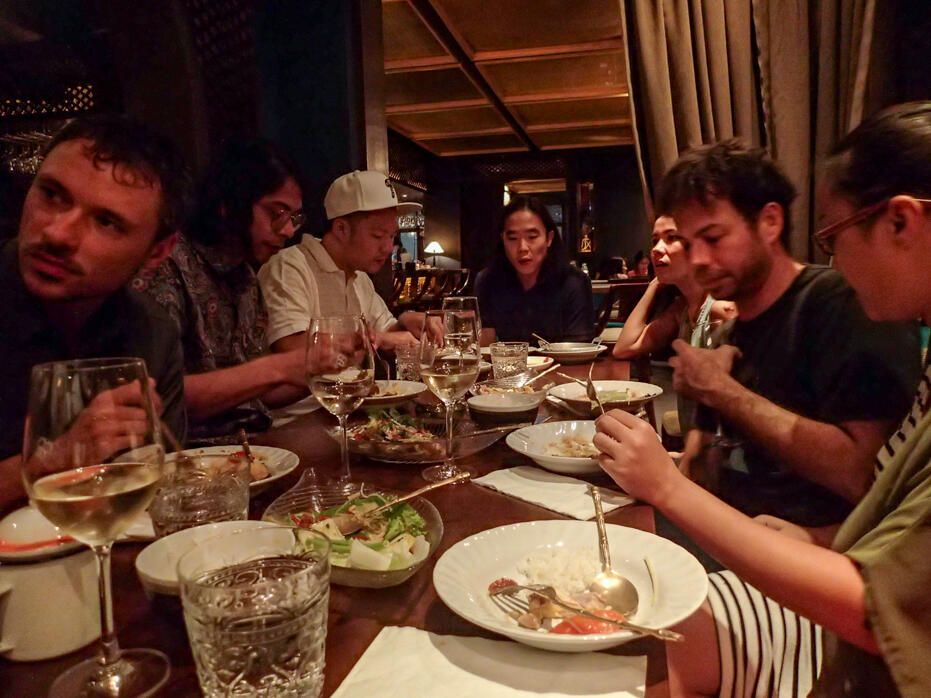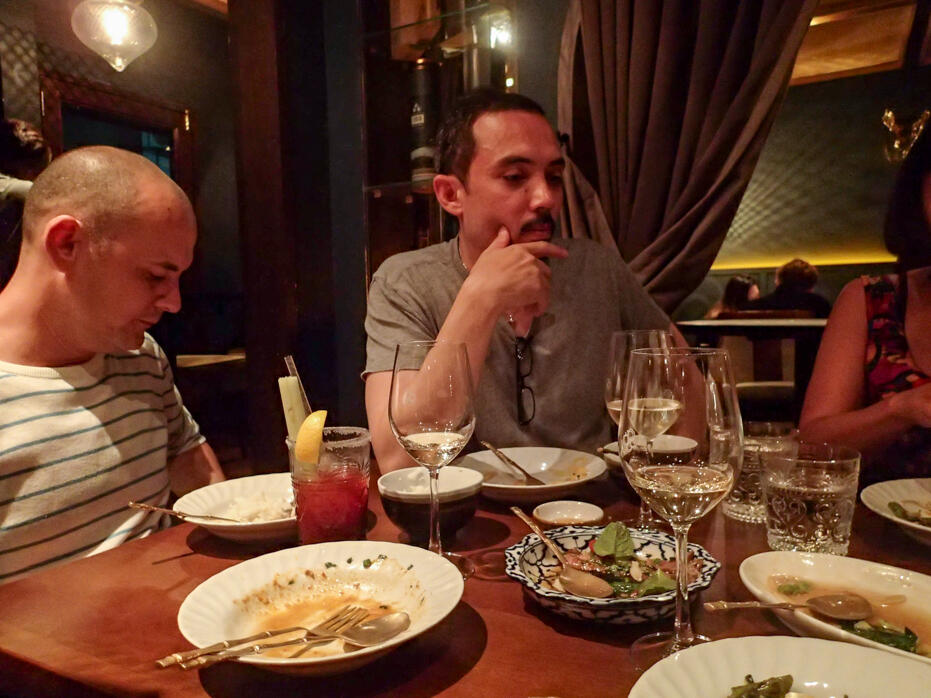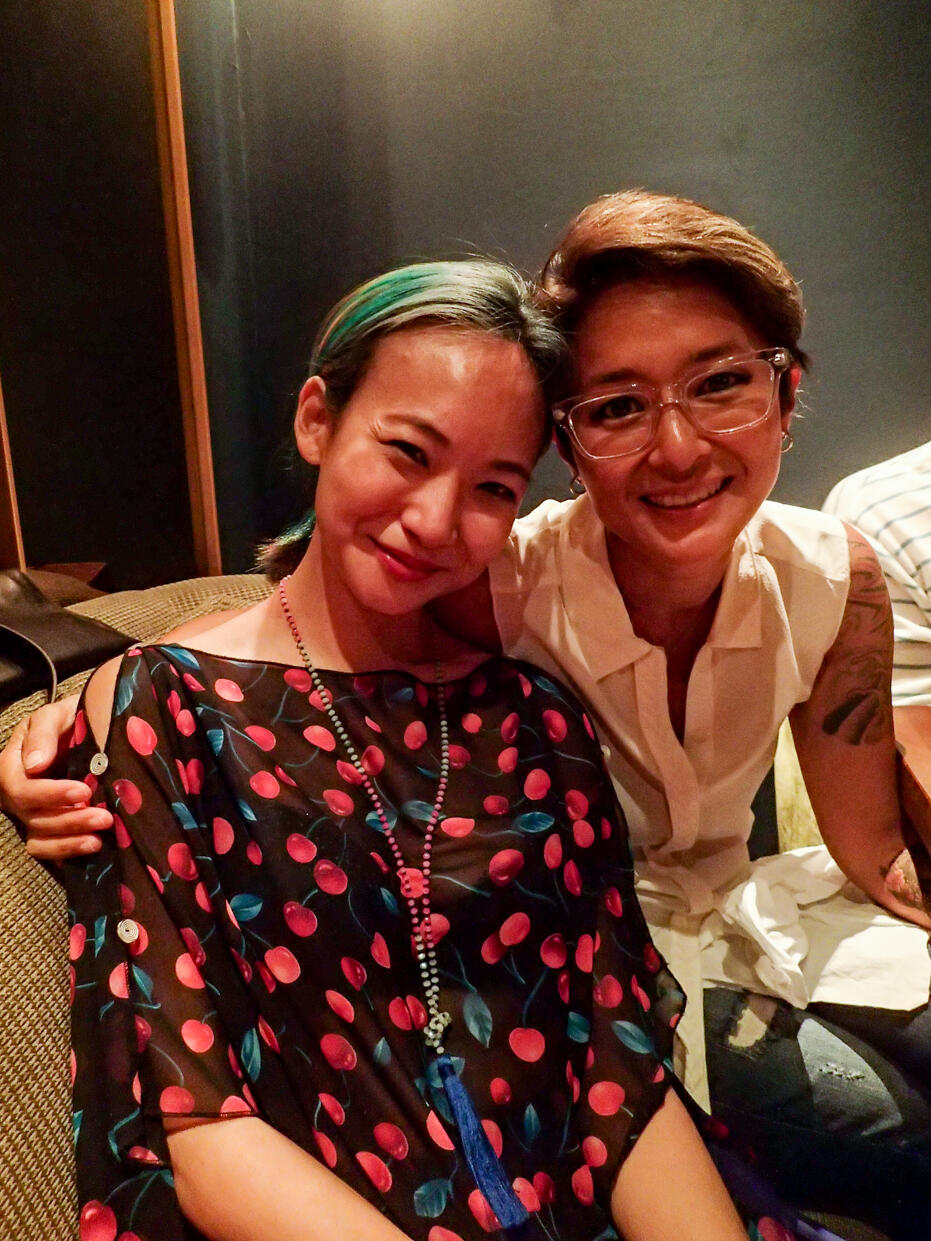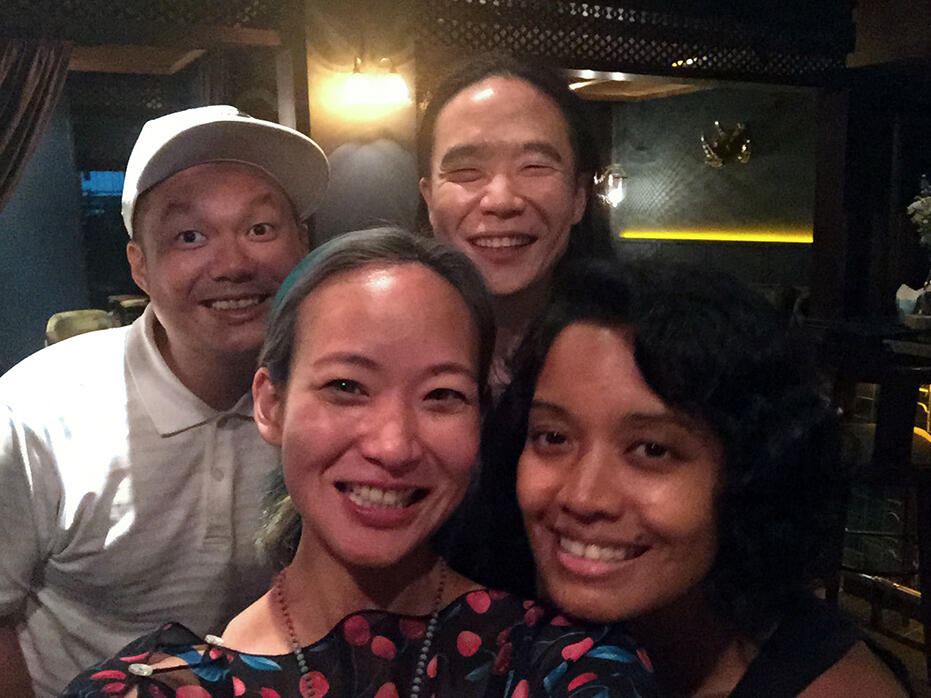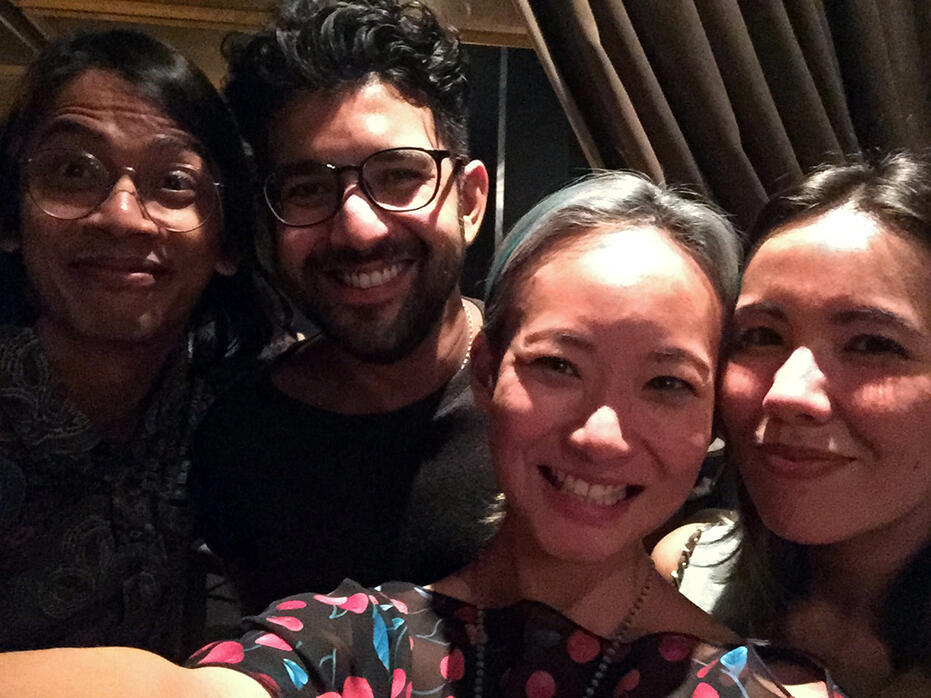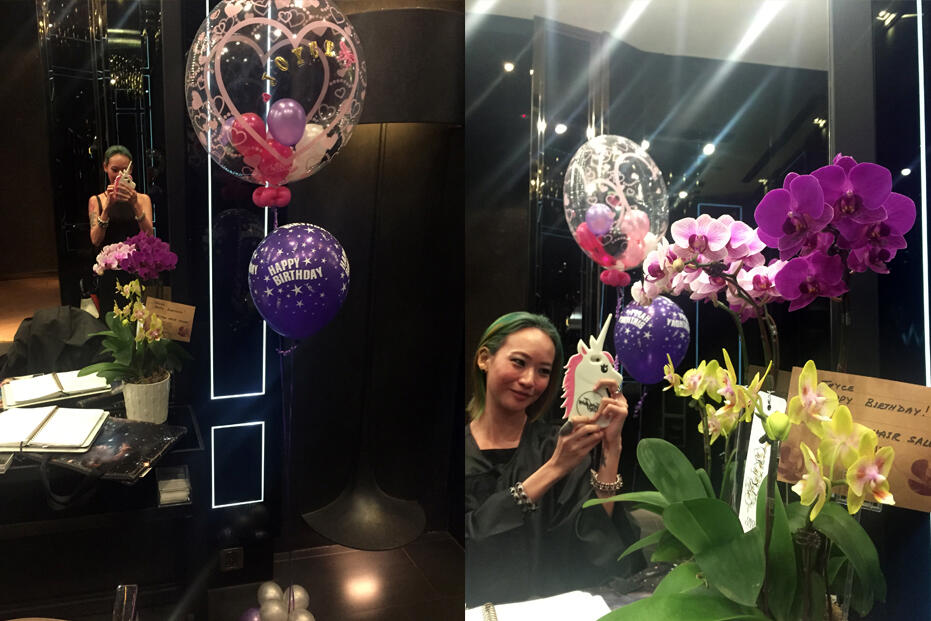 I got surprise orchids and balloons from Centro hair salon. I'm sorry to say that i've managed to kill all the pink and purple ones despite my best intentions. In my defense, the card from the orchid company attached to the flowers noted to water them 150ml every 10 days. When Aunt G saw them wilting, she said to soak them. I retorted, "i was just following the instructions!" Uncle Mark piped up, "Well they have to sell more flowers don't they." So new lesson – water orchids. LOTS.
That weekend, i'd planned for a sleepover with Cammy, Dhanya, Aps and Steph. It's been ages since the 5 of us got away for a holiday together and with 2 being moms, the best we could settle on was one night together. It took us 3 months prior to set the date cos someone would be away / another engagement.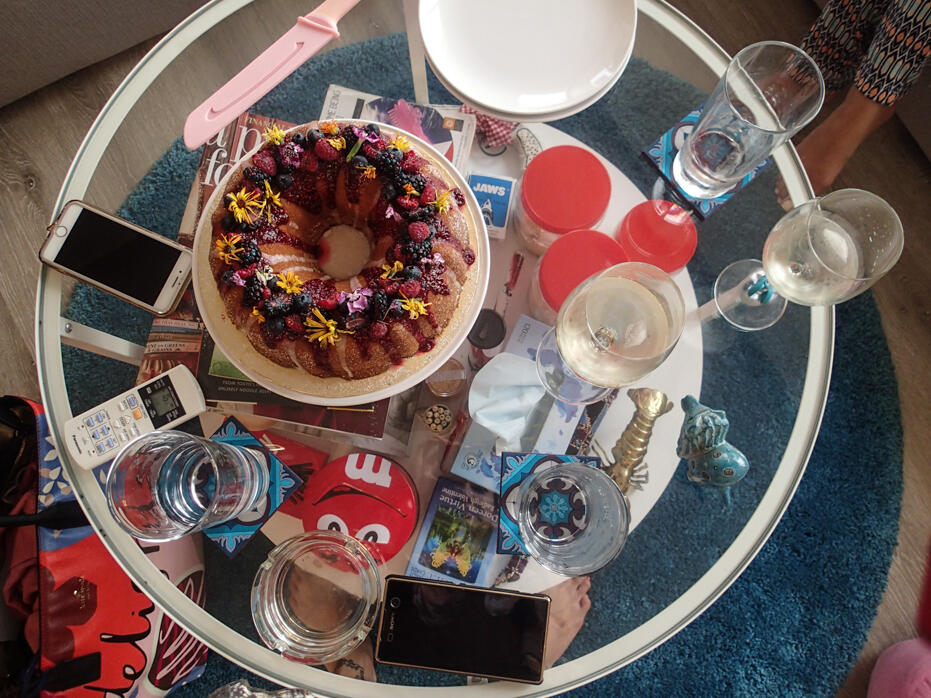 I'm never going to be one of those instagrammers who arrange things perfectly and take pictures of them. Just…. can't be bothered :p Take the pic above as a realist piece okay.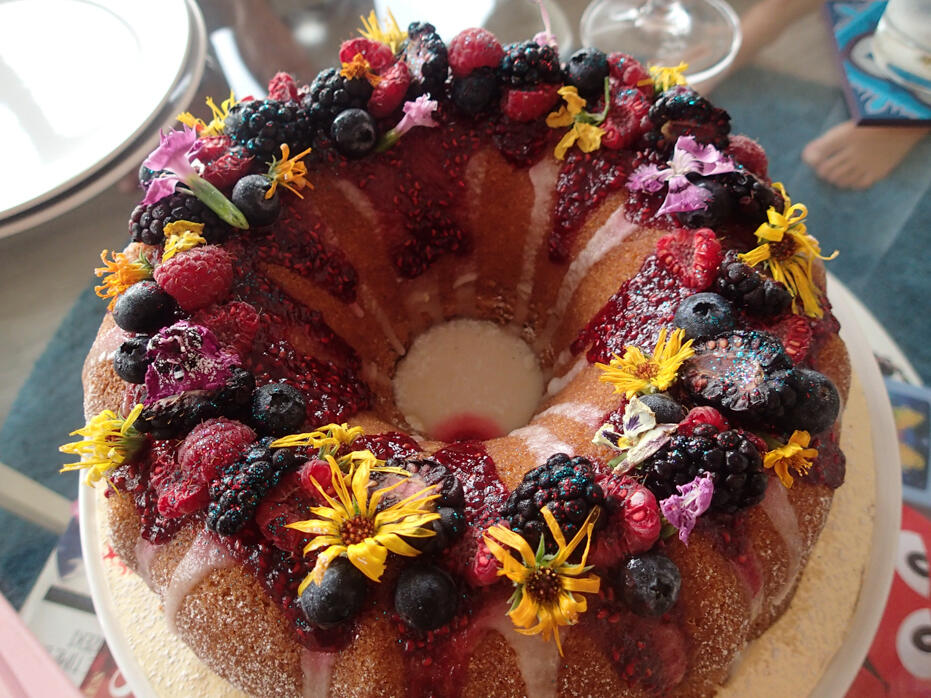 I know this sounds absurd but Jun bought me a second birthday cake… the one above is from Tray cafe at Plaza Damas. It was delicious and beautiful and i wished i'd been more prepared to have MORE people share it with.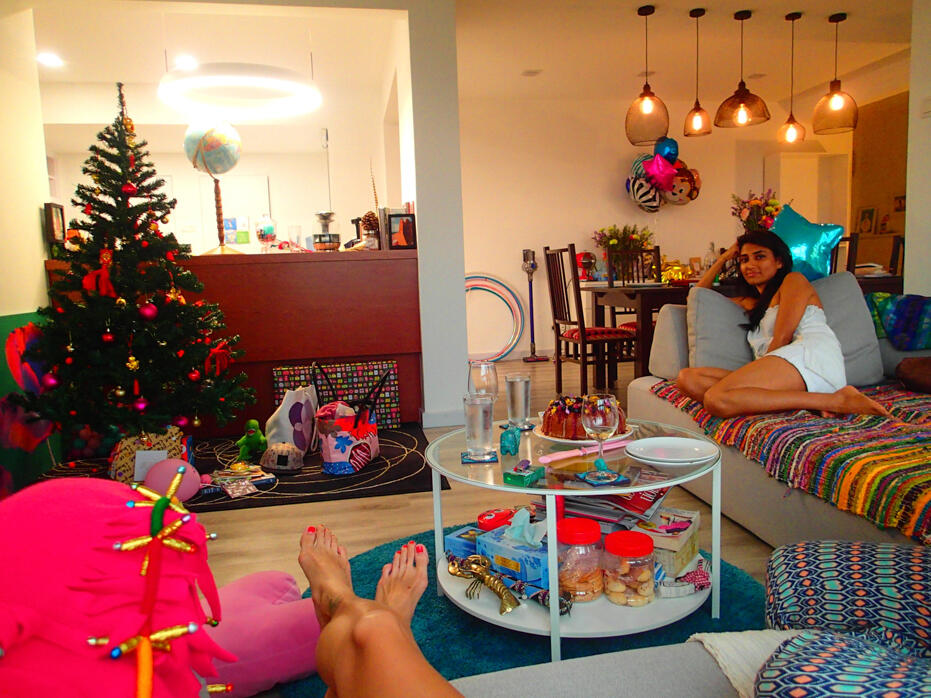 My sofas are in a completely diff placement now, and i'm still deciding on where to move it next. The nice thing is… i don't HAVE to decide, i can just move the furniture around as i please cos the sofas have convertible backing and cushions. Ok i just noticed my Christmas tree is in the pic. It's a Chinese New Year tree okay and… it's not in that corner anymore. #defensive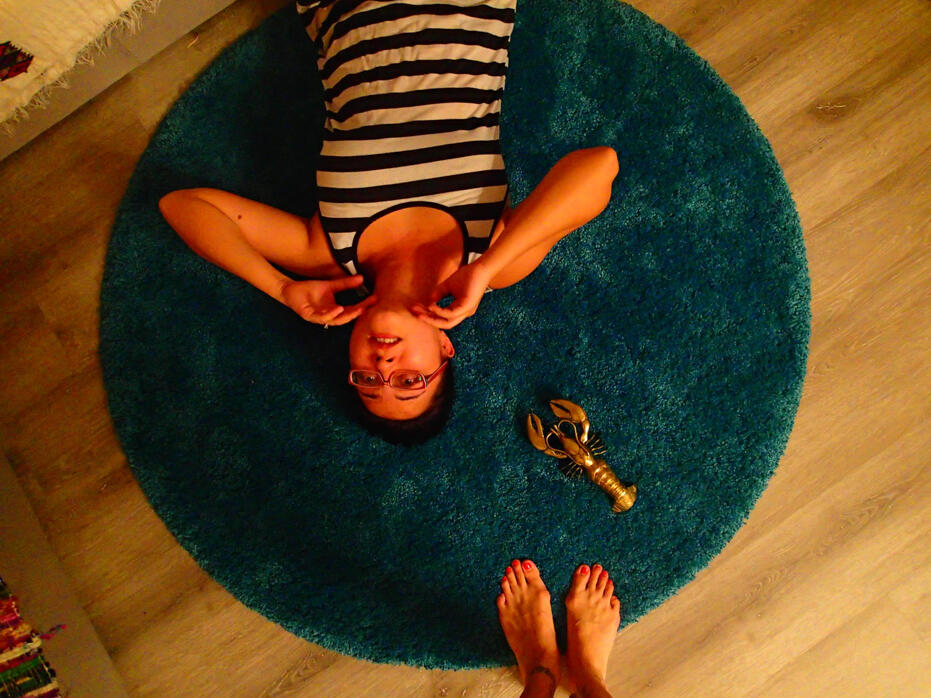 Steph, and the vintage brass lobster i mulled over buying in Zanzibar.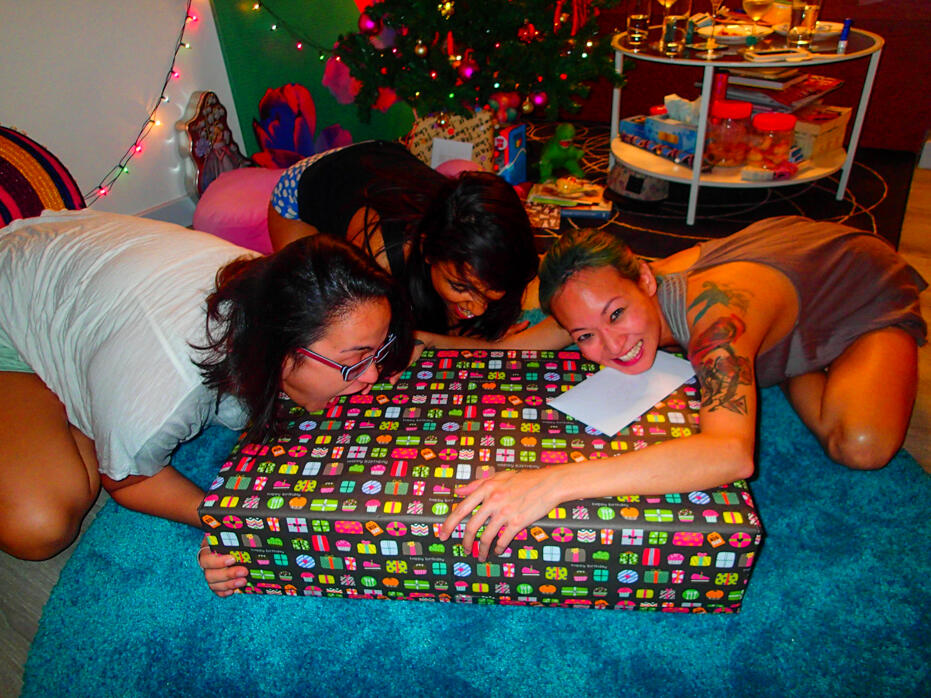 GIANT PRESENT of My Little Pony goodness (Celestia's CASTLE) that i haven't the heart to take out of the box yet.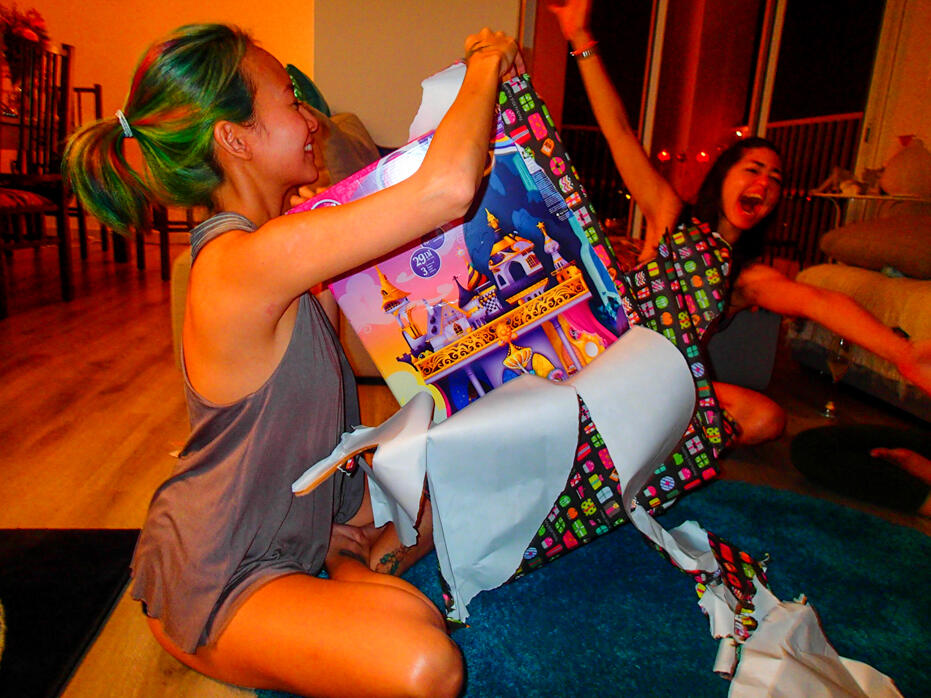 Cammy being her everglowing self as always.
?
Thank you to everyone who celebrated turning one year older with me. Especially to Jun who planned