A couple of weeks ago, Jun and i headed to Genting for Christine & Vincent's wedding at Puncak Dani Genting. We decided to book a room in Awana cos the thought of driving down winding roads in the middle of the night most possibly under the influence of alcohol was absolutely unfeasible.
The Gatsby-themed wedding started off with cocktails from a mixologist bar on a big wooden verandah,
garden furniture on grassy lawns that basked under magic hour,
a wooden table dressed with complimentary cigars for the men,
and a non-stop flow of canapes, before everyone was seated for dinner.
Friends sang during the reception, and Vincent even surprised everyone with a speech and song (despite his aversion to speaking in public). It was really sweet cos he'd snuck off for a few hours on their wedding day to practice. I was warmed by a friend speaking on the mic how Vincent "got the best out of our Christine." Ngawwwww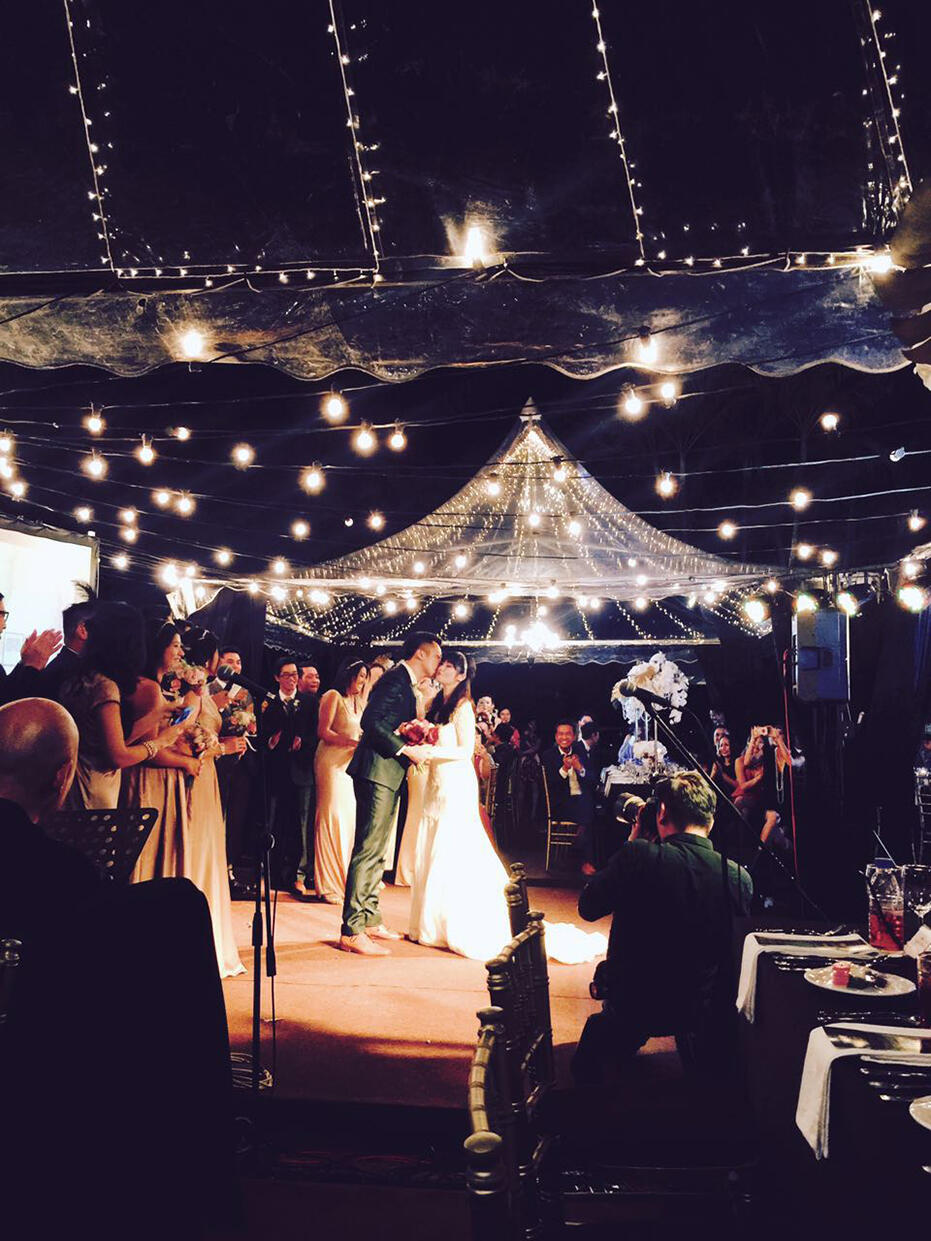 Congratulations to you both again!!!!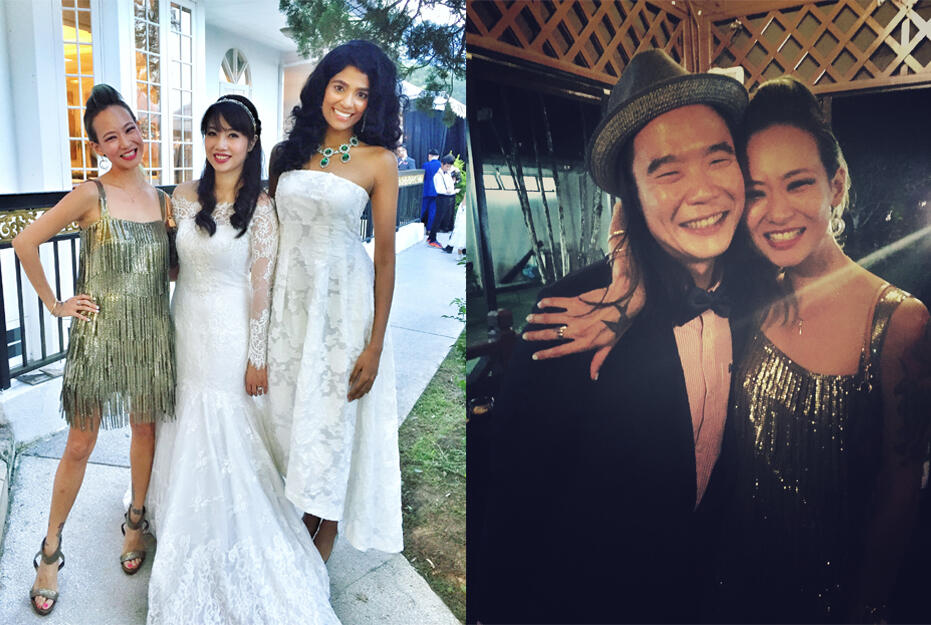 Me, Christine and Thanu. |||| Jun & i
Erm i did talk to Thanu about her wearing white and she sincerely didn't know it was faux pas.
Personally, i think someone's wedding day is the only day they're the only one who's supposed to wear white, unless the bride states otherwise i.e. "the theme is white!" Besides that, i would never dare wear white, cream, ivory, egg grey or anything close to it at someone's wedding... but that's me!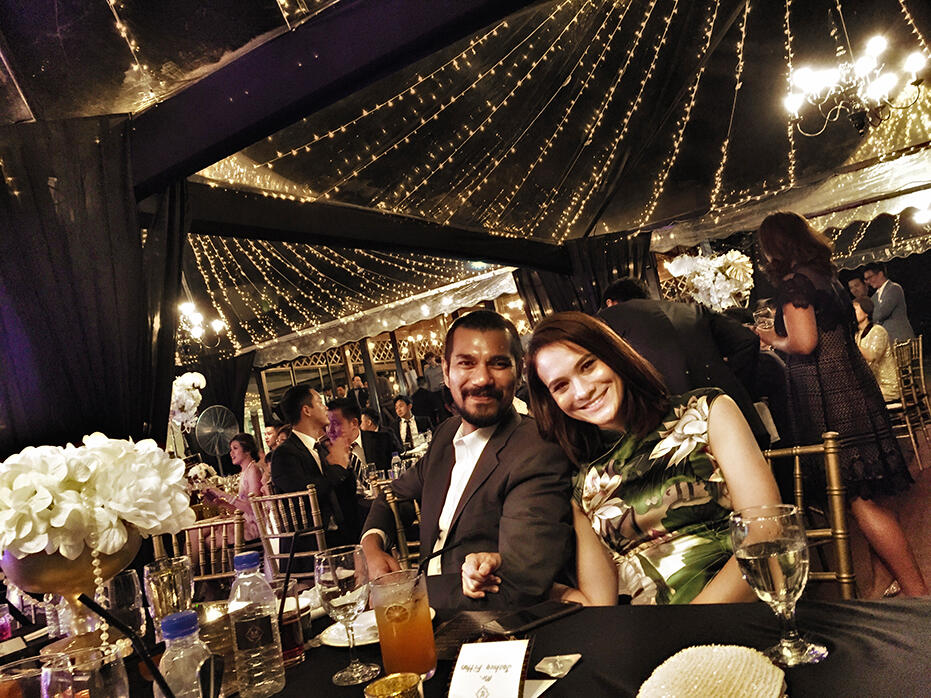 Shahnaz & Aishah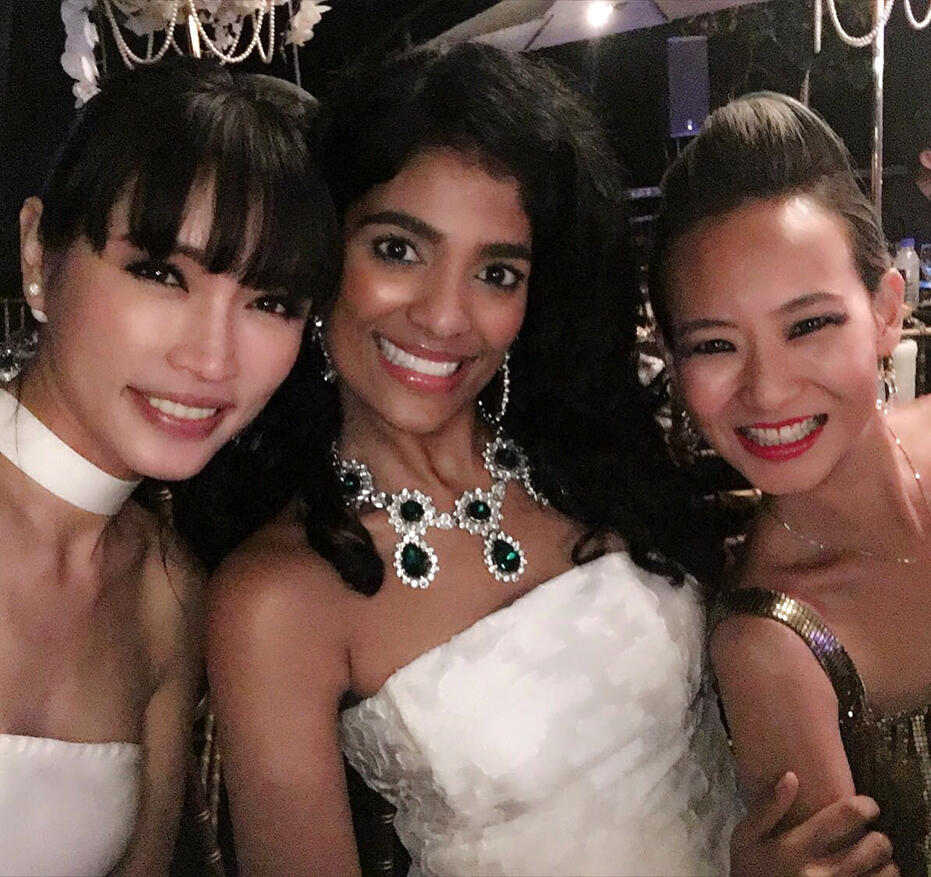 Amber, Thanu & i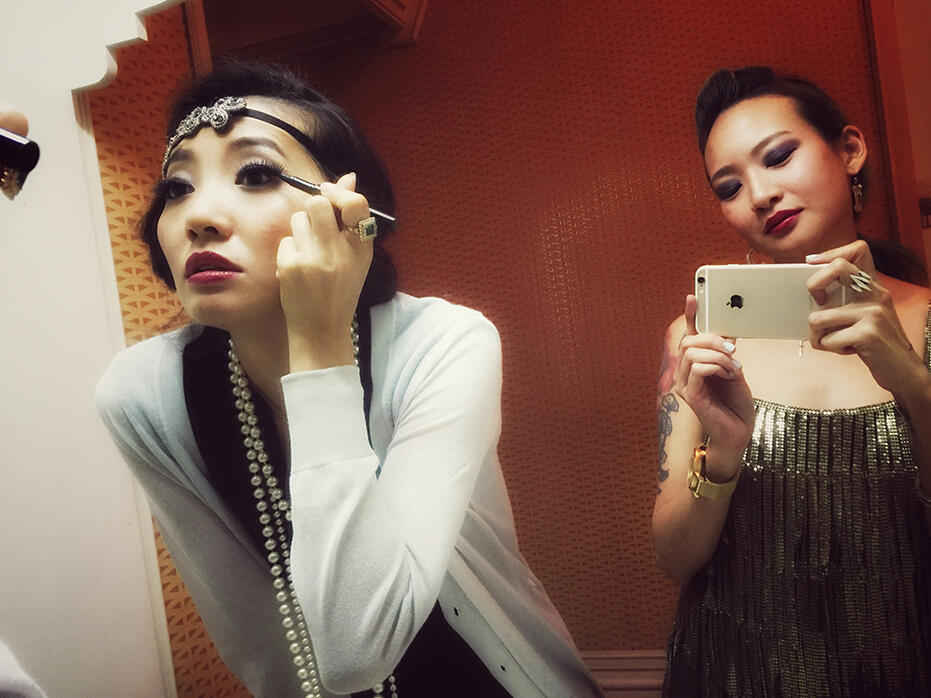 Chelsia and i having a girlie bathroom moment. She sang WONDERFULLY at the wedding too!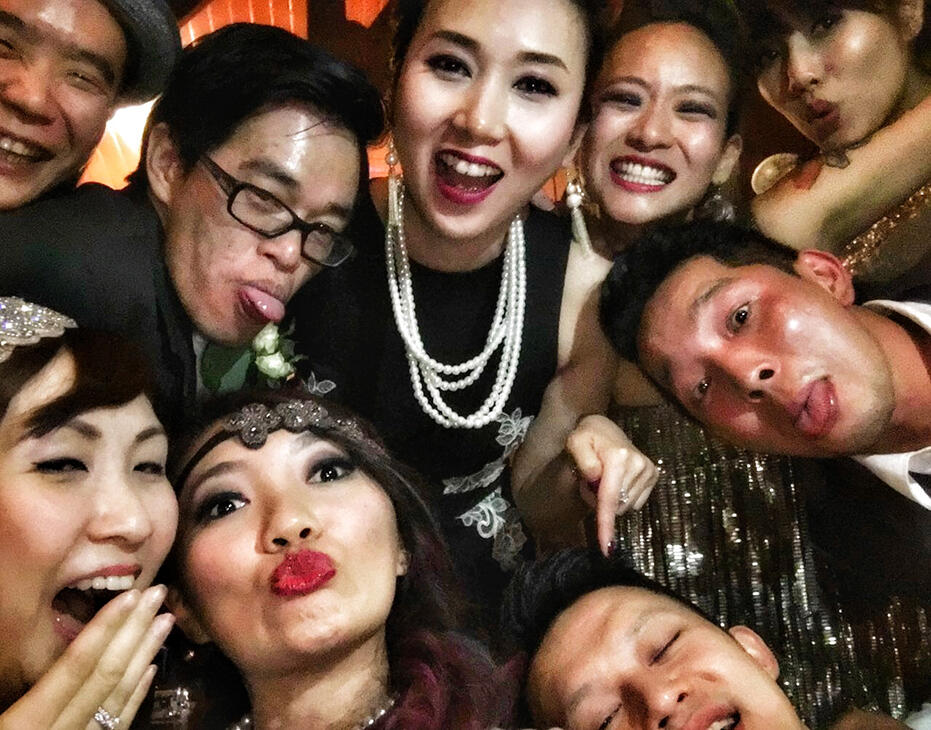 The after-party was so much fun.
It was the kinda party where I could comfortably stand alone, notice a stranger standing nearby, we'd cheers and start up a convo. It happened lots of times (drink probably played a part) and everyone was super friendly and ready to party.
I sure partied.
Laughed a lot.
Found blur pictures in my phone the next day.
Managed to run on auto-pilot to wash off all my make up and shower before tumbling into bed. God knows what rubbish i nattered on to Thanu as she shared the hotel room with Jun and i. 🙈