Jun & i went to catch the preview of LALU The Film, a hyper-stylized 8-minute Malaysian thriller by We Are KIX and Seeing Eye Films. Am so proud of Ion, Jess and the rest of the KIX crew for creating such cool work; and my Arien sista Dee for acting in it!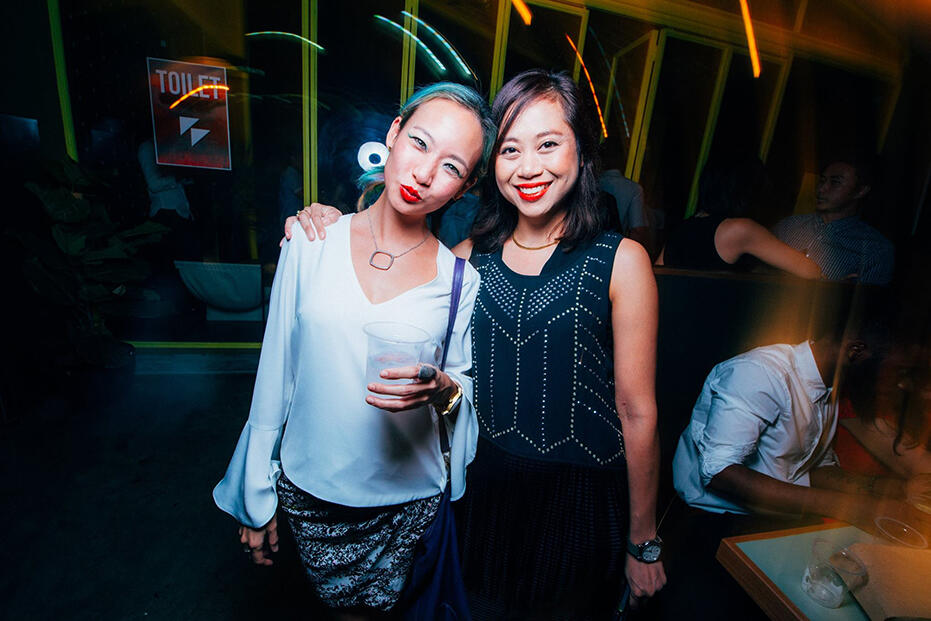 Tianna and i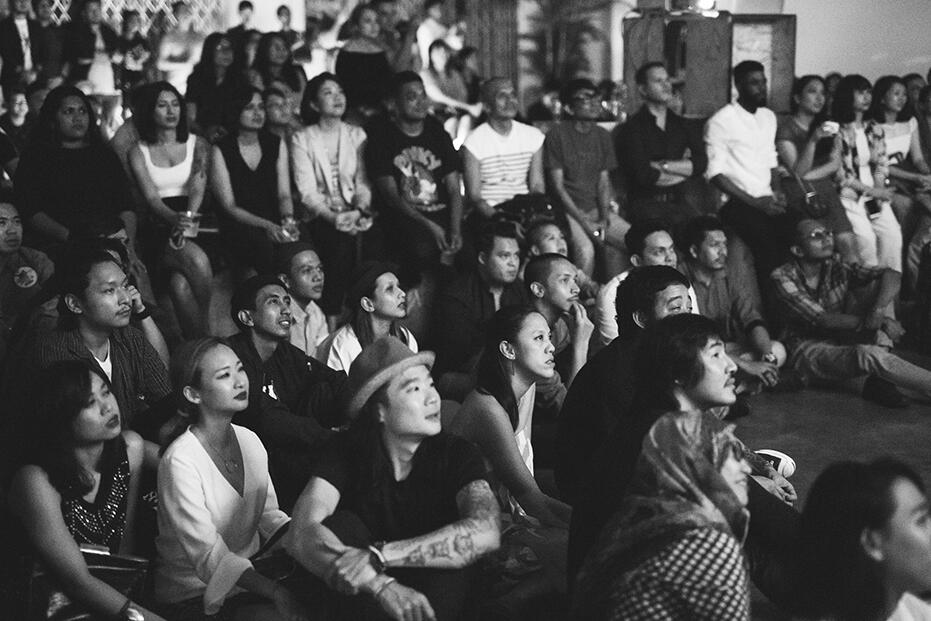 My darling in his hat
Make sure you watch it on full-screen!
+ + + + + + + + +
One afternoon, KBF writer Rachel and I went to the new St. Regis in KL for Bernard Chandran's fashion show.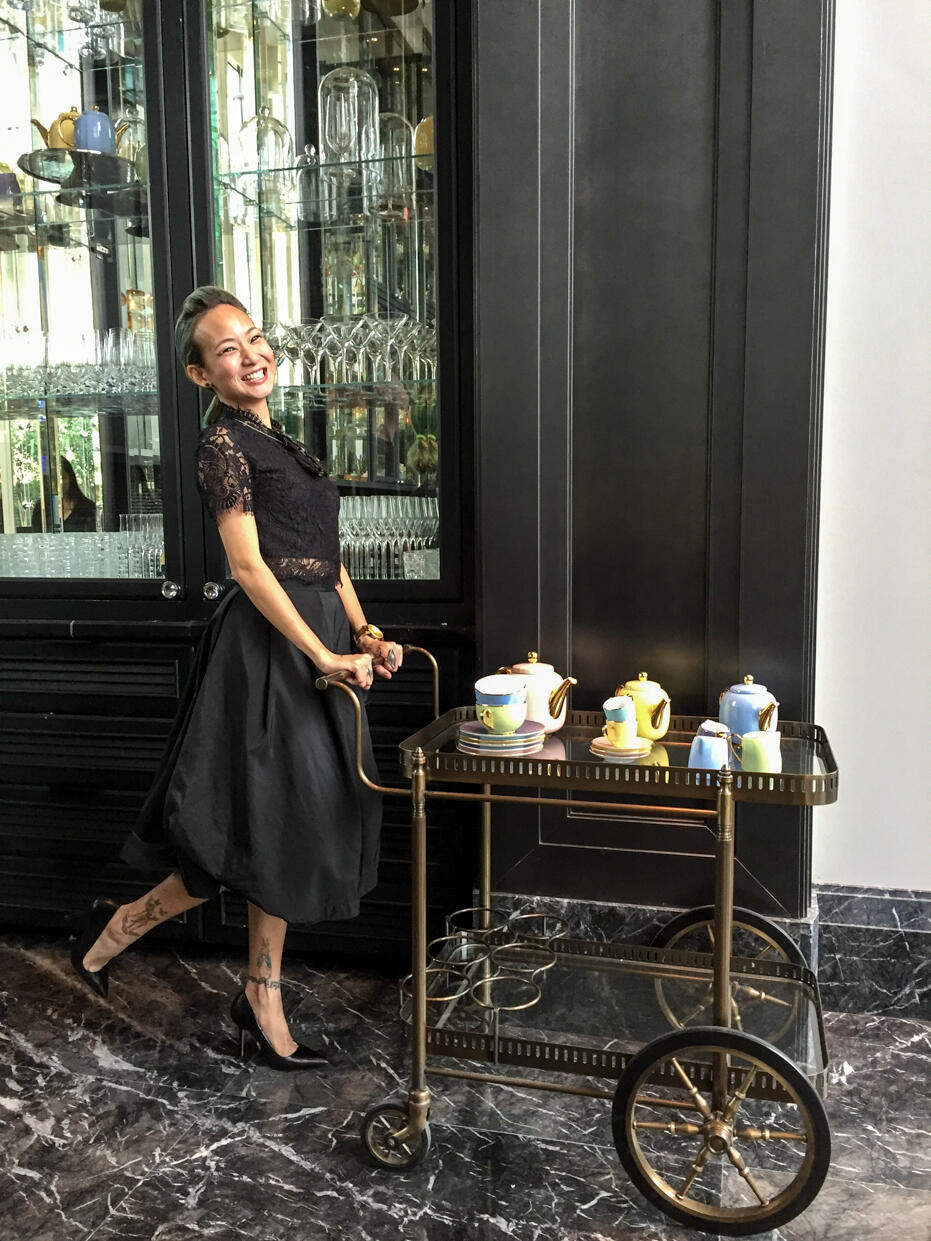 In new hotel – take vain pix!
Crop lace top and black skirt from Love, Bonito
Rest of this post has the most RANDOM pictures of things that i've been up to that i found in my phone. Expect blurry shots that shouldn't probably go on a blog but i'm posting anyway because… i'd like to remember these moments.
Sofia Fletcher came to stay with me in KL! She's a hooper / face painter / performing artist i made friends with in the Sacred Circularities hoop retreat i went to in Bali last year. I miss that week with that gang oh-so-much. Even tho i was super super busy with work and my crazy schedule, i really wanted to entertain Sofia as much as i could cos she's someone who lives their life in a way that is so starkly different to the majority of people in this world, and i'm grateful for her presence in my home.
She flew in from Koh Samui where she'd spent the previous 24 hours at a wedding party on a private island with 200 people on acid. (Personally, i've tried acid once and it freaked me out so much i never dared try it again :p Many ppl said i should NOT have taken it in an enclosed room. Hmm well i think my experimental ship has sailed. I'm open to trying it at Burning Man in the future ?)
I love how our conversations go like so >
S: I met two unicorns in the sea yesterday
Me: Oh really? How exciting!
S: One was a mermacon, half mermaid and half unicorn, and they were hooping in the water. It was so beautiful
Me: I wish i could have been there
Friends like Sofia make me feel inspired to be braver to just… travel the world MORE. Unfortunately (for me) i haven't had the balls to let go of larger materialistic things and go for it. Yet.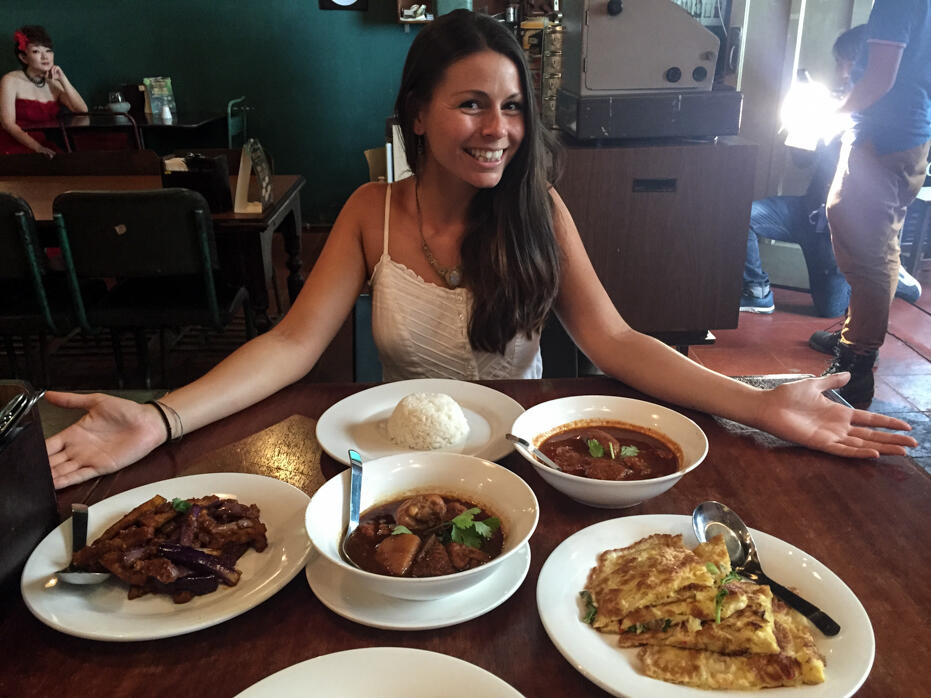 I took Sofia to Limablas so she could try some local food!
She also visited batu caves, the butterfly park (where she picked up dropped butterfly wings and hid one in my home for me to find, the sweetie!), and the contemporary Islamic museum (which many have said very good things about, i need to go with the team!).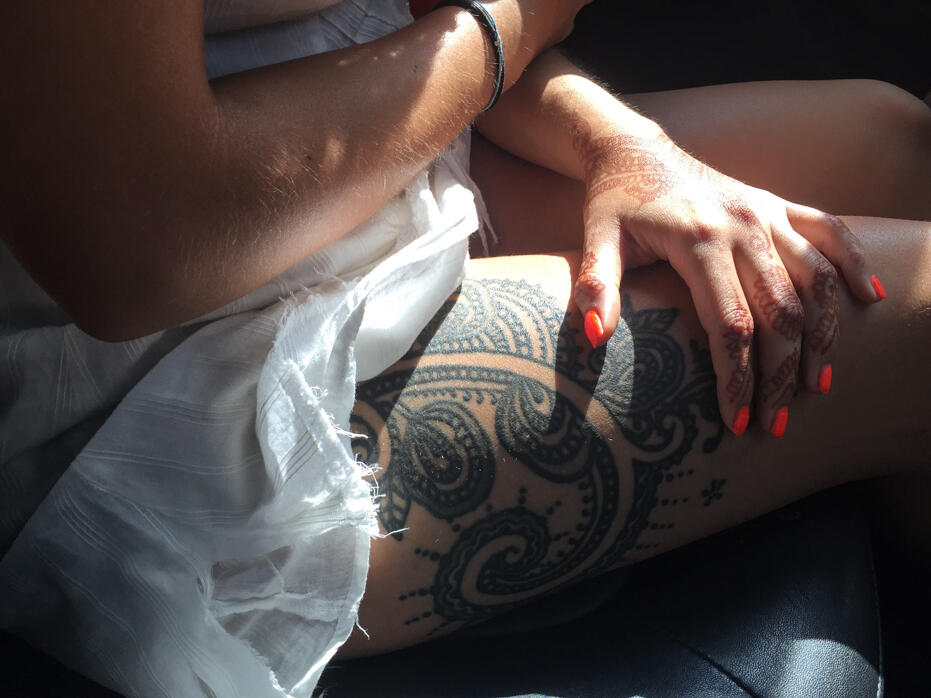 I was to meet Lexie for dinner at Mamasan cos she wanted to introduce me to Liv, and i brought Sofia along.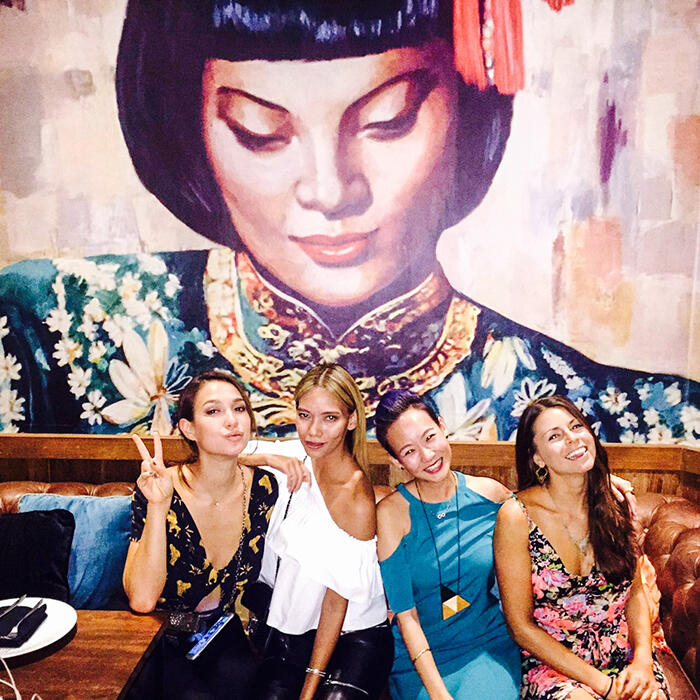 Liv, Lexie, me and Sofia.
+ + + + +
KBF ex-intern Weng Yee dropped by the office to say hello!
She's now a good wifey in London.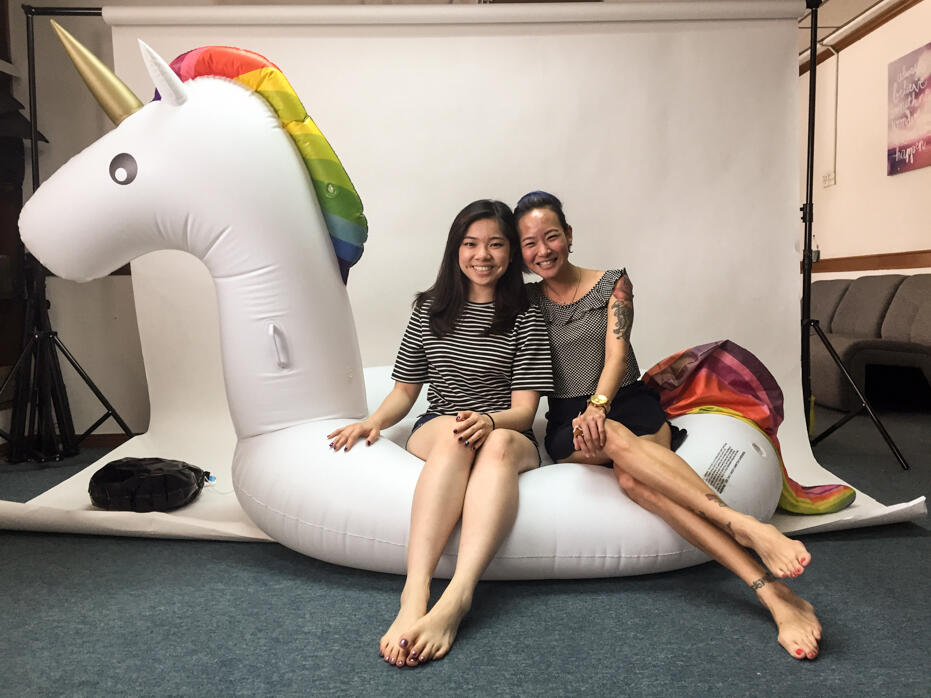 I went for a product collaboration launch featuring one of my favourite designers – Philippe Starck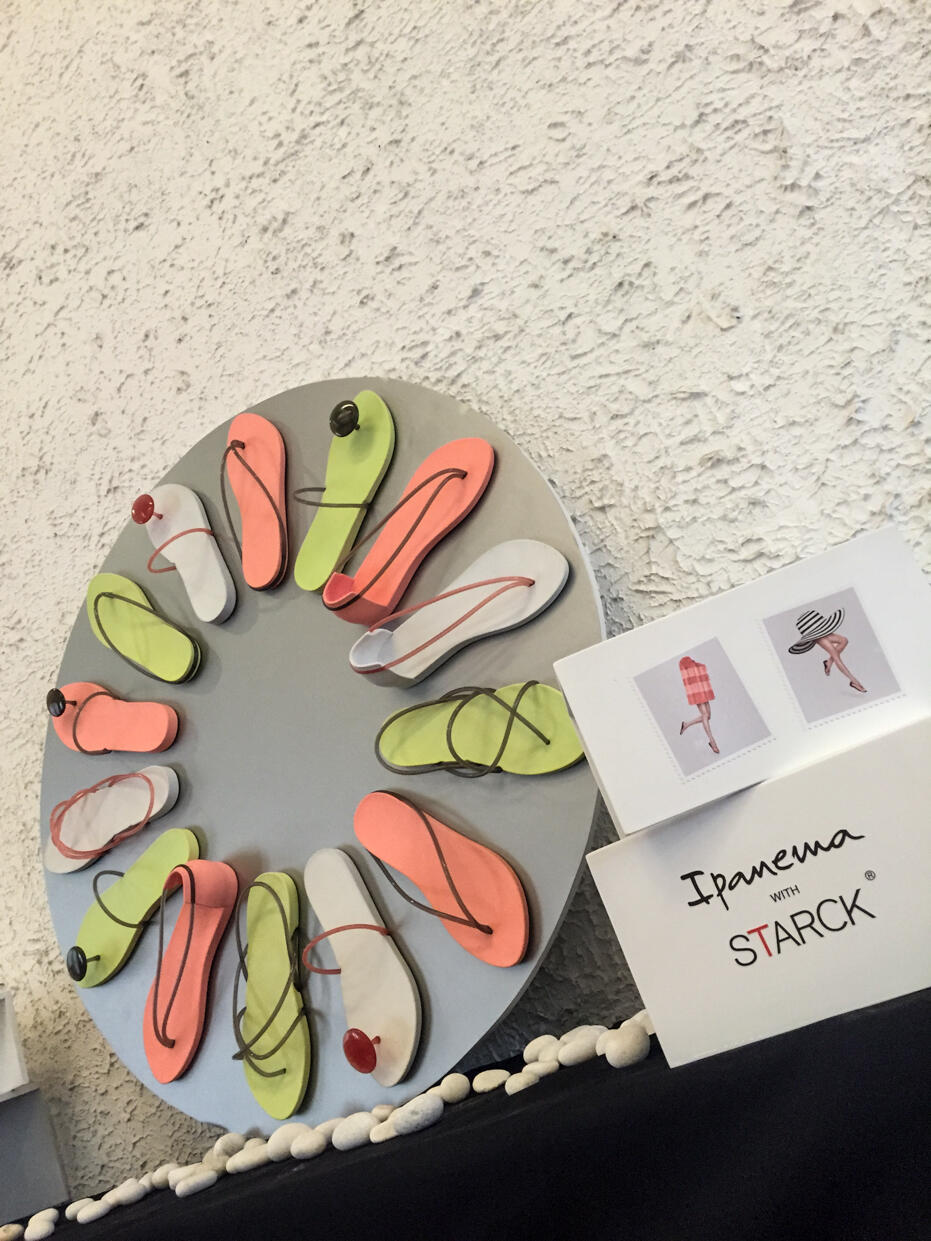 Ipanema teamed up with Starck for a collection of well-thought designer flip flops.
+ + + + + + +
I had a dilemma with birds in my balcony for a couple of weeks. A couple started building a nest in my lamp, and i tried to help them by weaving twigs through the shade design.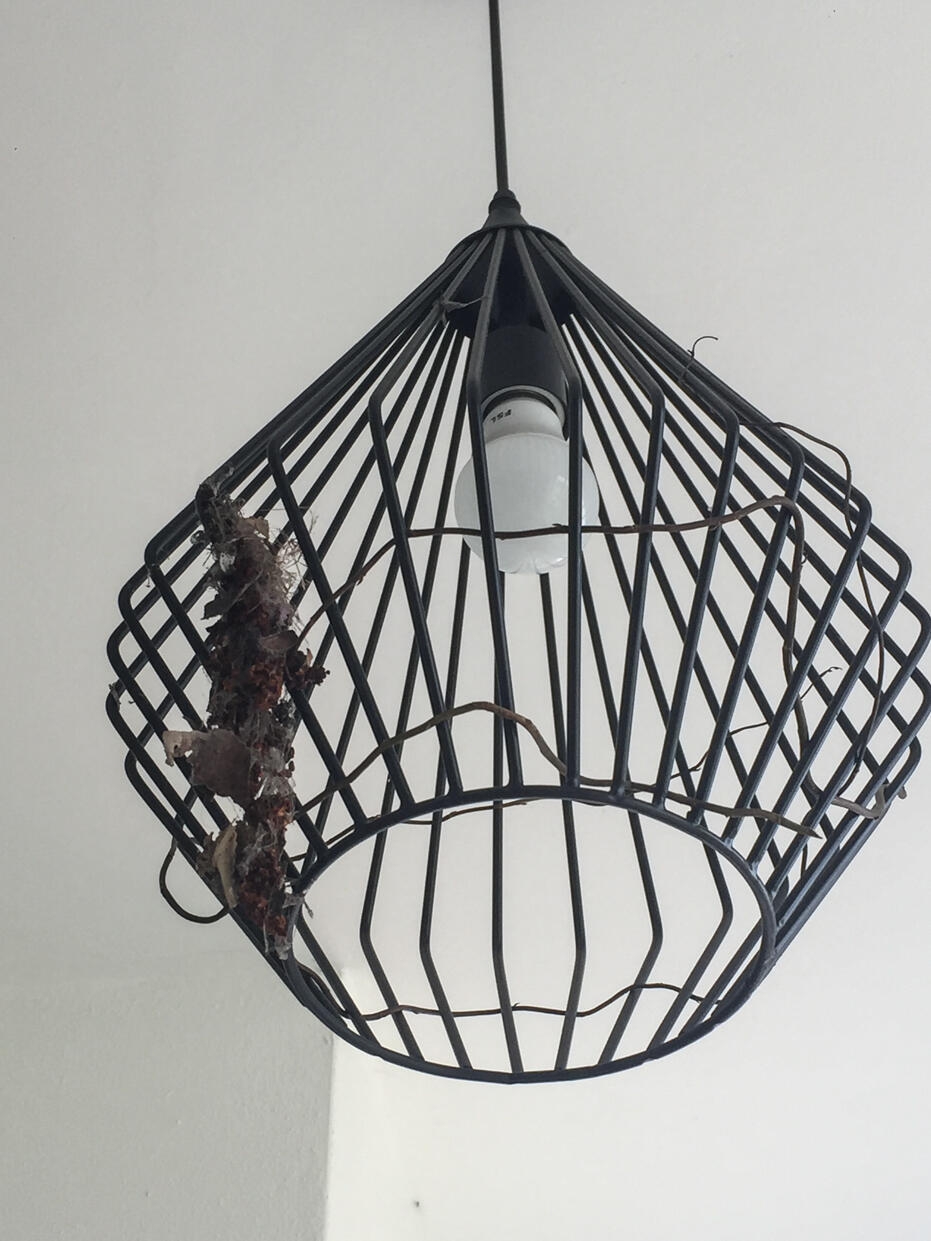 Everyone had diff opinions on whether i should allow them to continue building despite my excitement at the possibility of more LIFE around me.
The cleaner and my aunt said it'd be so dirty, and there'll be birdshit everywhere. I was not keen on that.
My mum (plant and animal lover she is) said they'll have nested and gone before i knew it.
I told the team: "I was thinking that the birds should be allowed to nest in my balcony, cos isn't the planet home to everyone and everything? So it has a right to live anywhere it wants to. But then, i was thinking what about a bear in its cave… you don't go making your home in the bear's cave cos it's HIS cave right? So i'm still undecided…"
*team stares back at me in silence*
Baby: Wow Joyce, thanks for giving us a look into your mind.
Still undecided, i let nature take its course and didn't do anything about it.
Every morning as i checked my emails at the dining table to wait the traffic out, i'd spot the sunbirds flitting in and out of the balcony holding string + bits of fluff + dried leaves in their beaks; and silently cheer them on.
There were so many times they'd try to get it to stick together, and the bits would drop to the floor. For some reason, they wouldn't retrieve it, but fly down to the ground to get MORE bits. I felt like it was SO much work, poor them! The nest got very large after 10 days and hung from my lamp like a giant cocoon. I didn't get a picture of it… and one stormy evening, the strong winds blew it right off the lamp where it collapsed sadly unto my balcony floor.
I had mixed feelings of sadness for the birds, and selfish relief that i wasn't going to have to deal with a whole lot of birdshit on my balcony.
Told Jun bout it, "I hope they didn't think i took it down! Cos i was rooting them on!"
Jun: I'm sure they know you didn't
Me: I hope so…
Since then the birds haven't returned to build anything, guess they realised with the strong wind factor, having your entire family crash to the ground isn't a viable option for home safety.
+ + + + + + + +
On Rudy's birthday, Rahul and i went to stalk him at his home and i ended up scaling his house gate like a teenager. My skills for nimbly climbing things have not been lost with lack of practice. We cajoled him out with beer, Mexican food and tequila shots.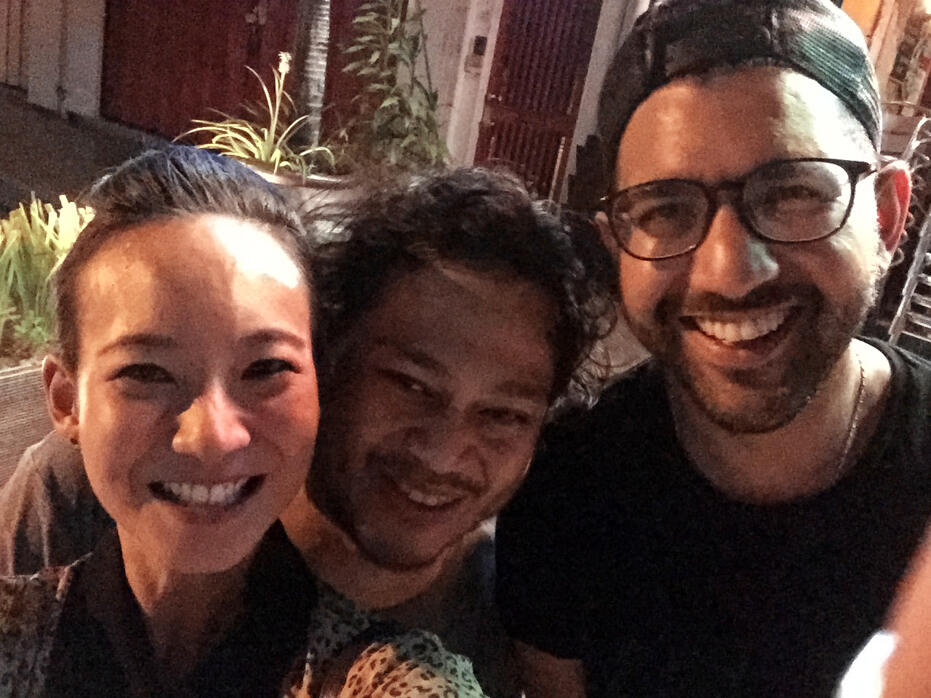 + + + + + + + +
Went to Cuevolution @ Publika cos Cristina Sabaiduc (one of the designers they stock) was in KL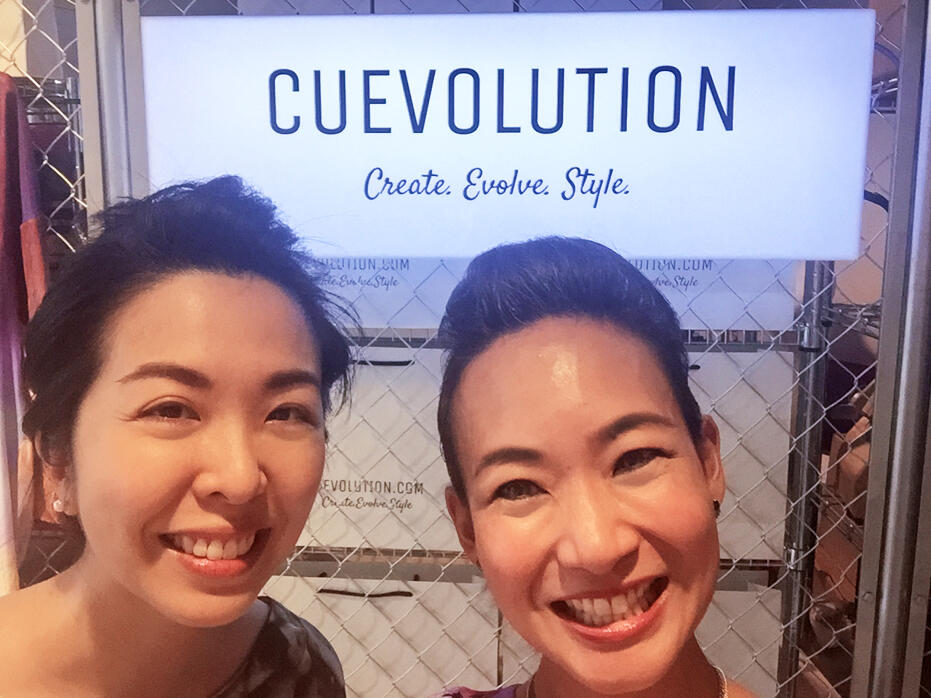 With Cue founder – Ai! ? It's her birthday today (Wednesday)!
HAPPY BIRTHDAY!!!!!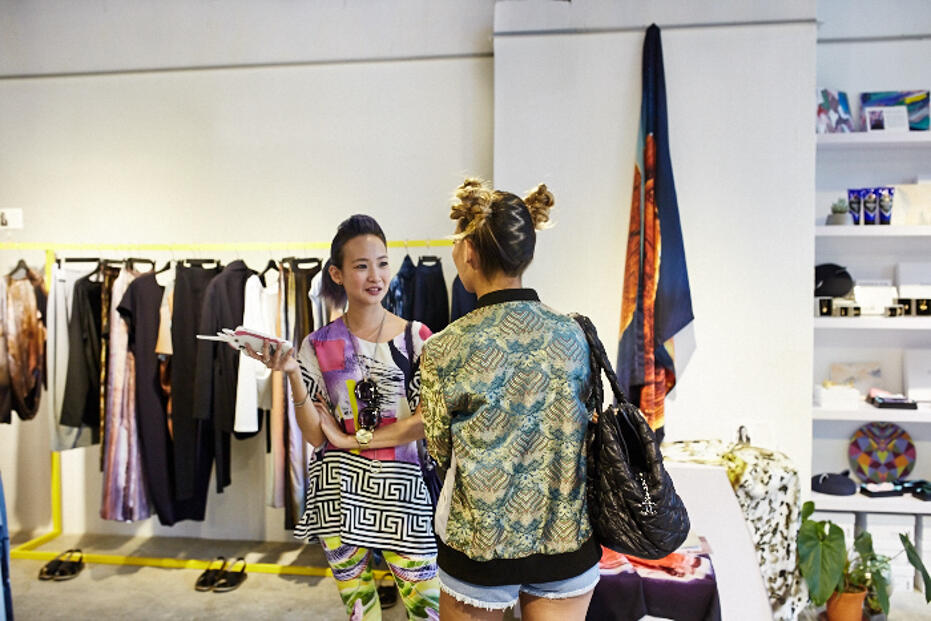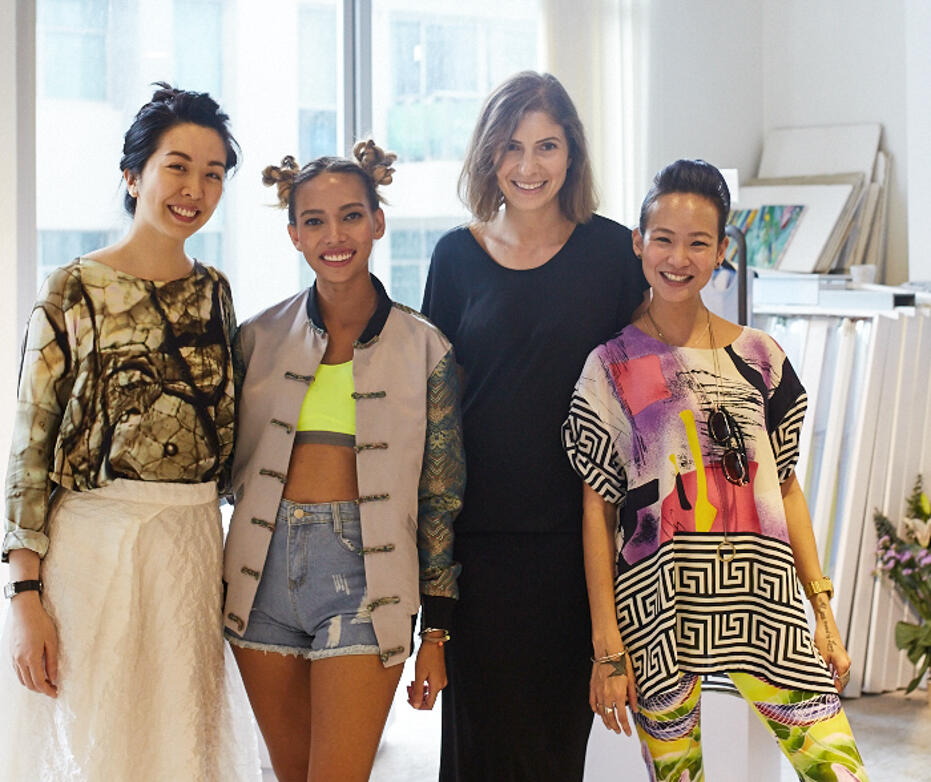 Ai, Lexie, Cristina and i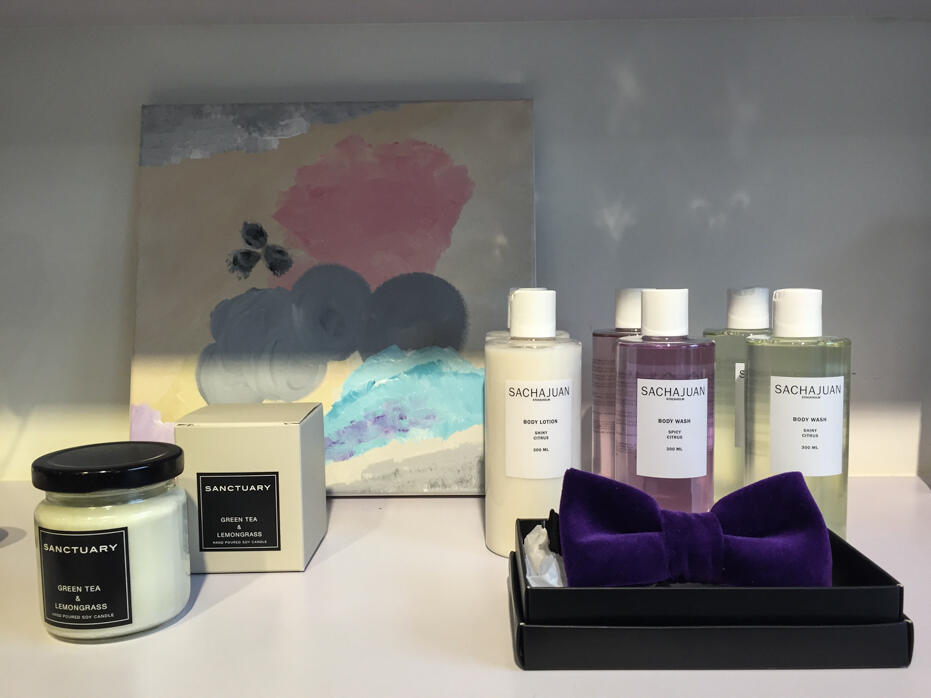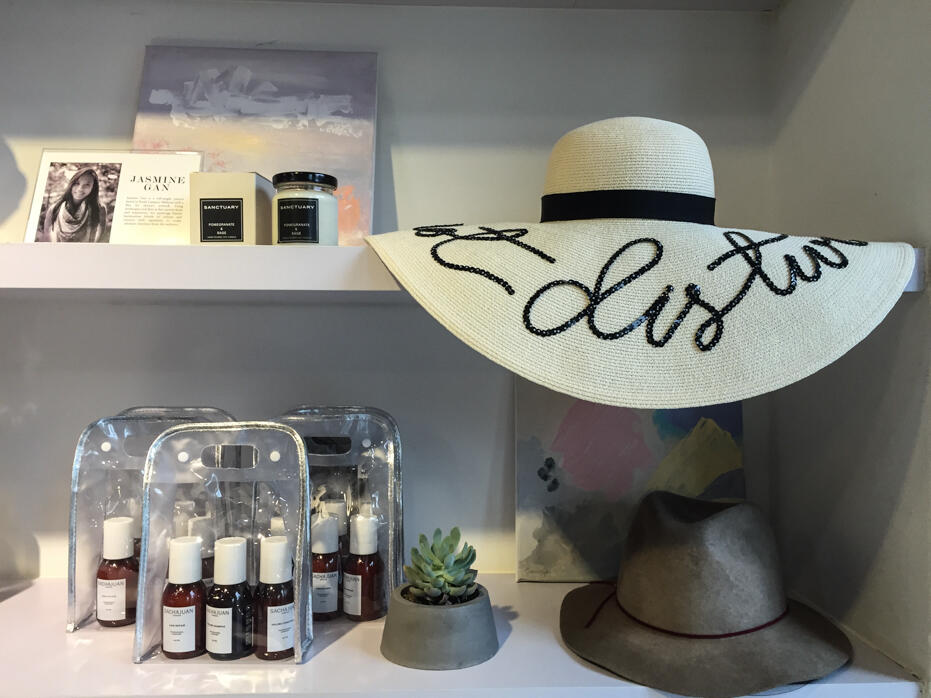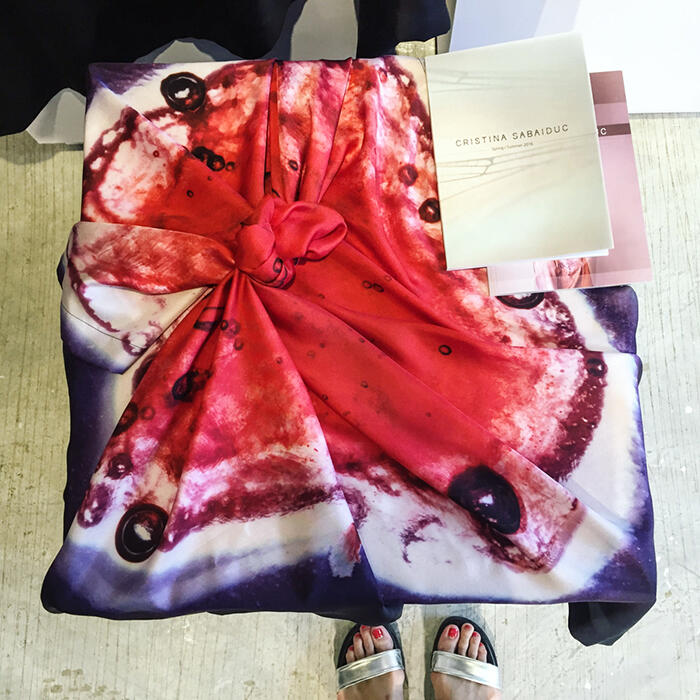 LOVE Cristina's silk scarves printed with macro photography work of polorized plastic and dragonfly wings. GREAT FOR PRESENTS. Cuevolution has a lot of things that i want to spend my money on… Cassey Gan dresses, Nelissa Hilman shoes, Cristina scarves… it's just best i don't go in there so i can save my $ to further decorate my home first!
+ + + + + + + +
Macallan sent me this, which i opened up by myself one night.
I just had a glass, didn't drink it all by my lonesome! #justsayin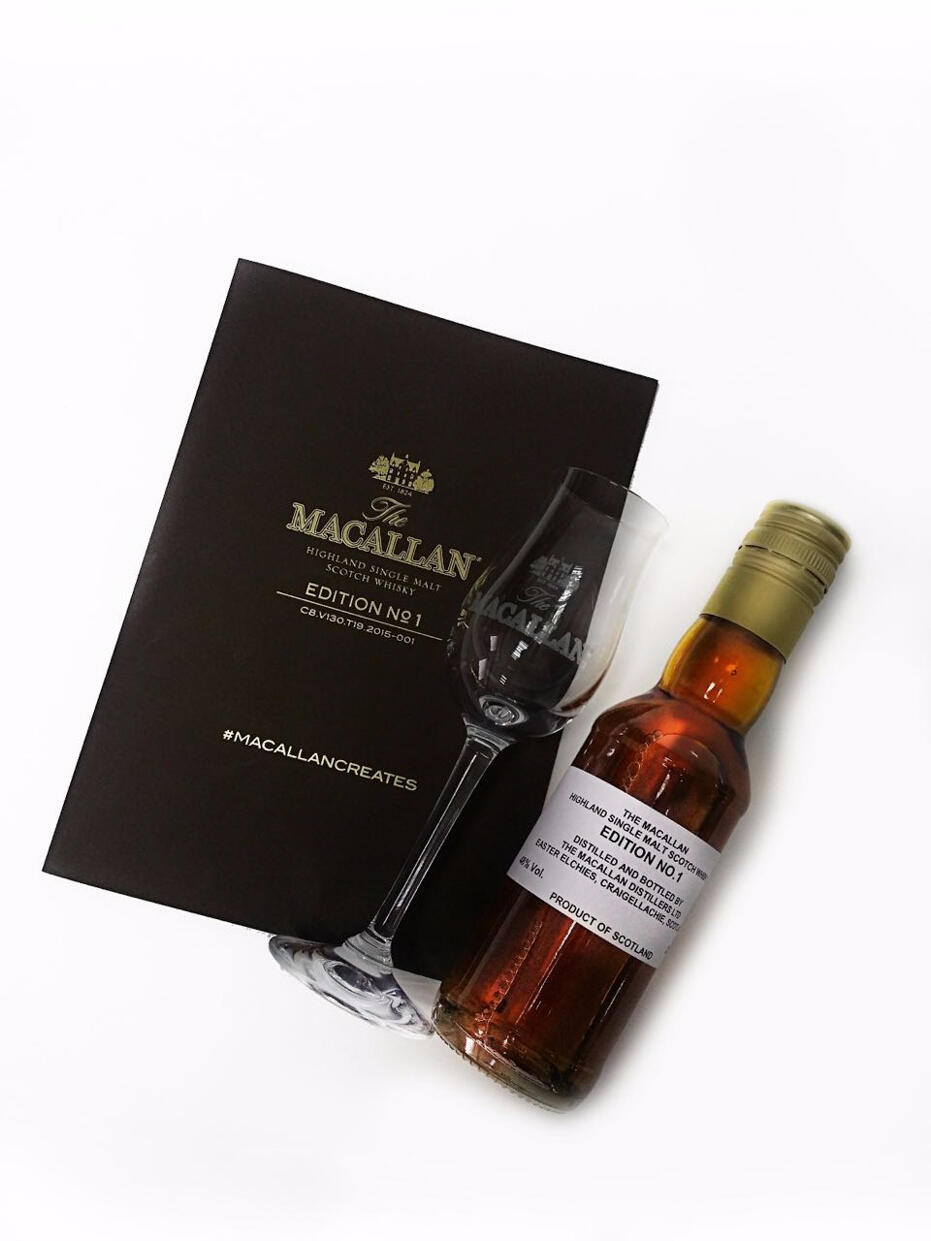 + + + + + + + +
Baby and i made a night of going out together to the Starhill Fashion Gallery show.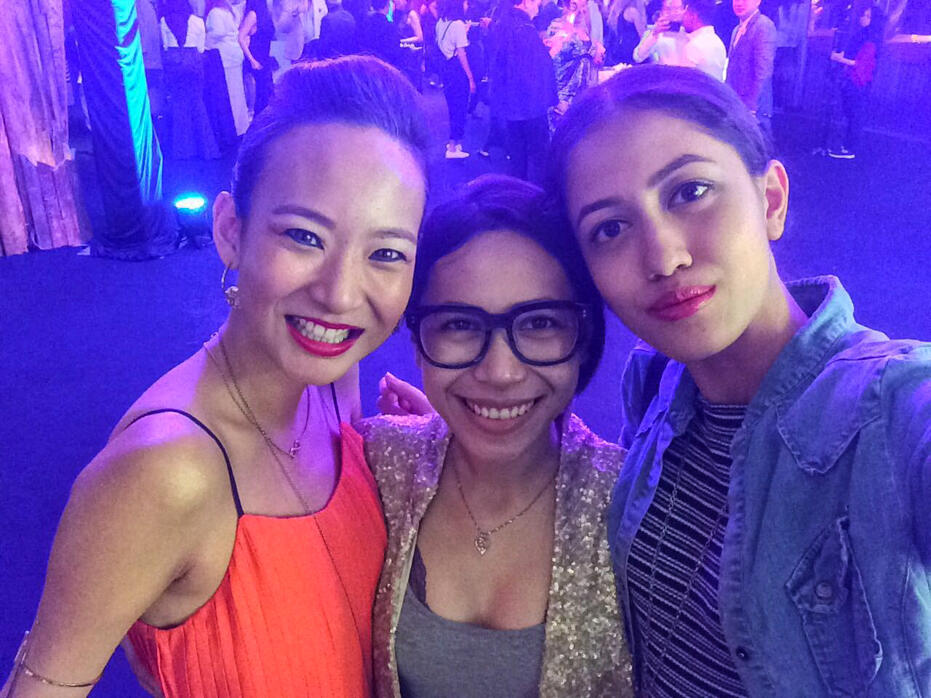 Me, Baby, and Natasha Iman from Harper's Bazaar
+ + + + + + + + +
When following The Cousins around for their Asian promo tour of HGTV's America's Most Desperate Kitchens, i was happy to have Aaron shooting with us all day. He spent some time over NYE at Awanmulan with us <3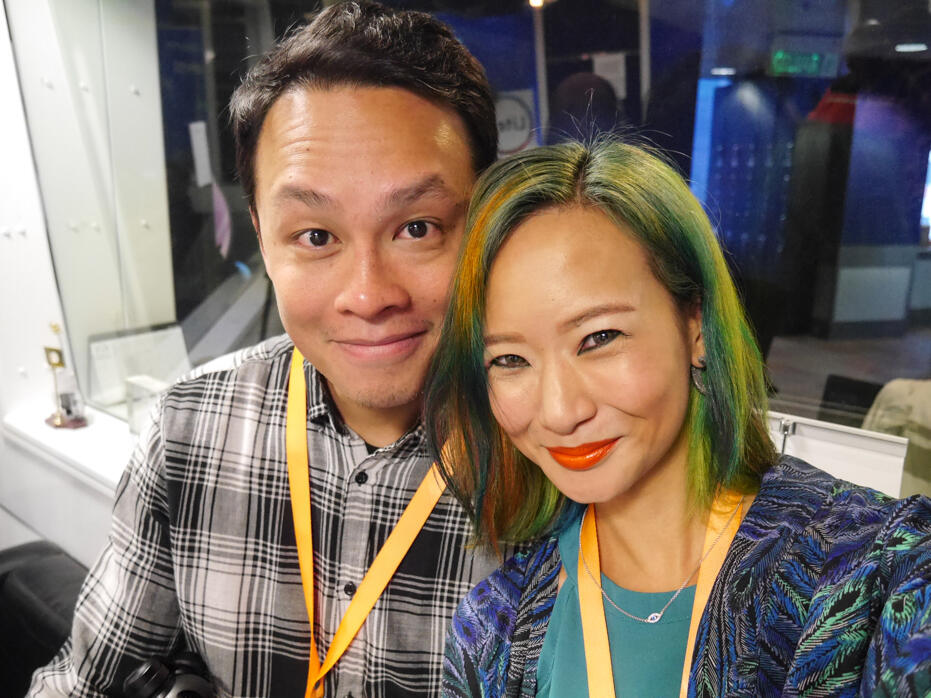 Also bonded a lot with Olivia from Singapore whom i was liaising with a lot for the project. We bonded on festivals and music talk!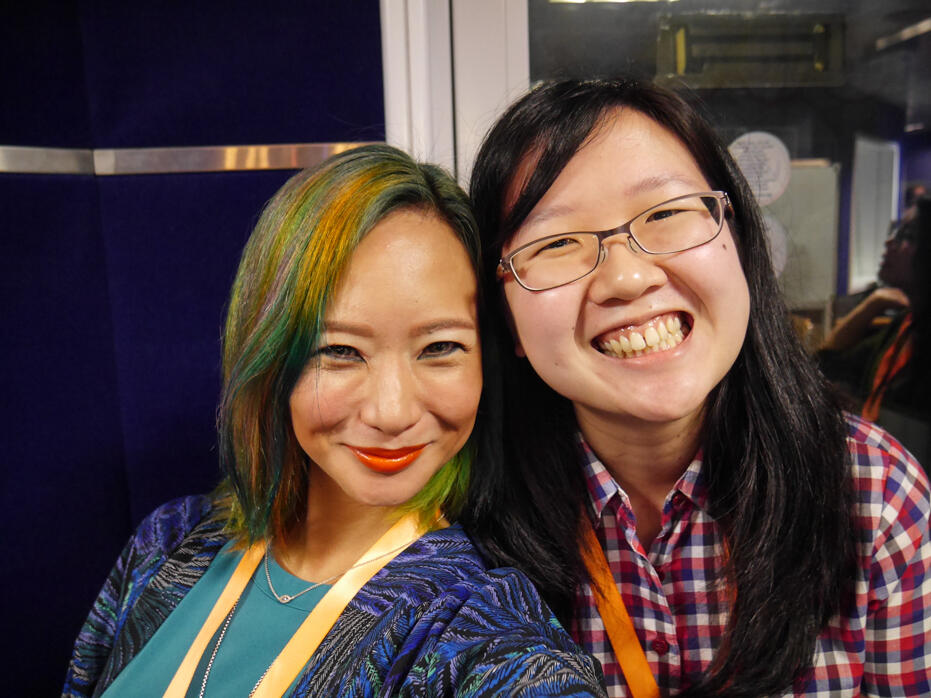 + + + + + +
One Friday night, Jun and i spent an early portion of the night in before dressing up and heading to the Ritz for Megat's birthday. I don't think i even have a pic with the birthday boy… #FAIL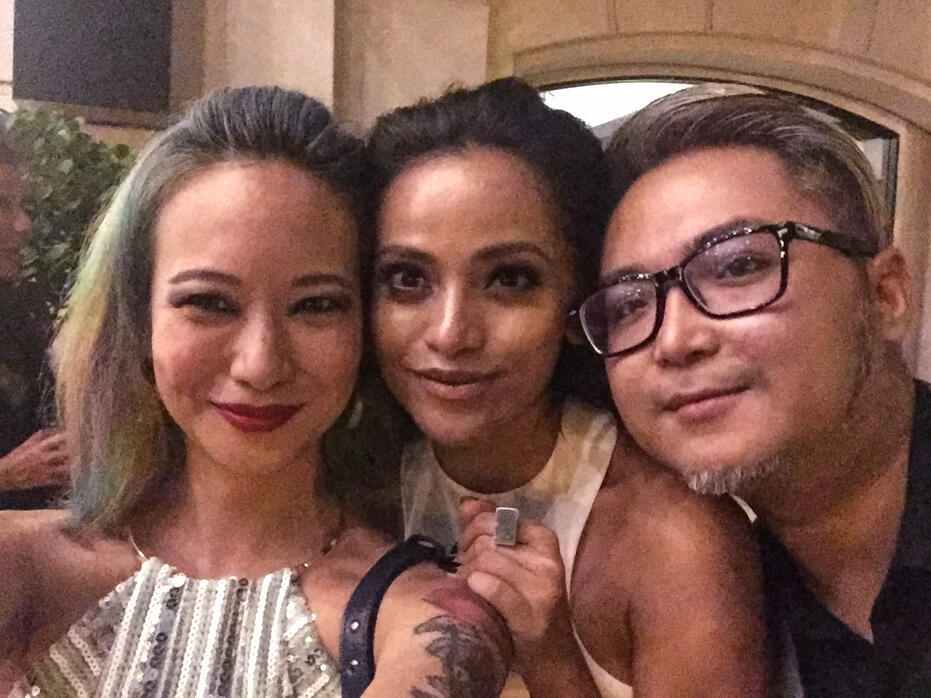 With Misha and Faris.
+ + + +
The next day i made my way to Urbanscapes House, where Leonard AKA Loookis did a fashion caricature of my OOTD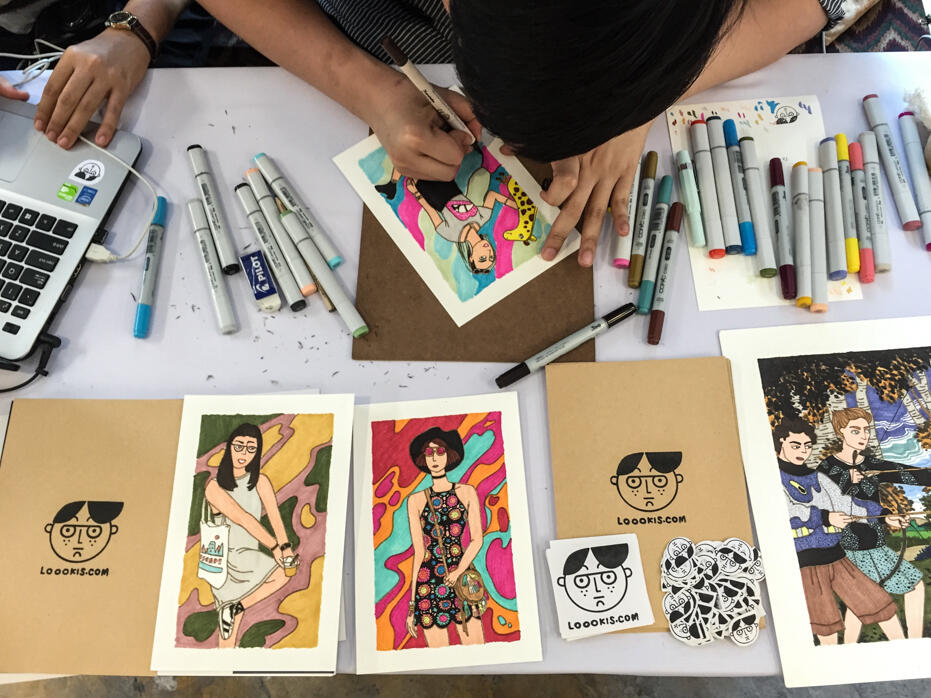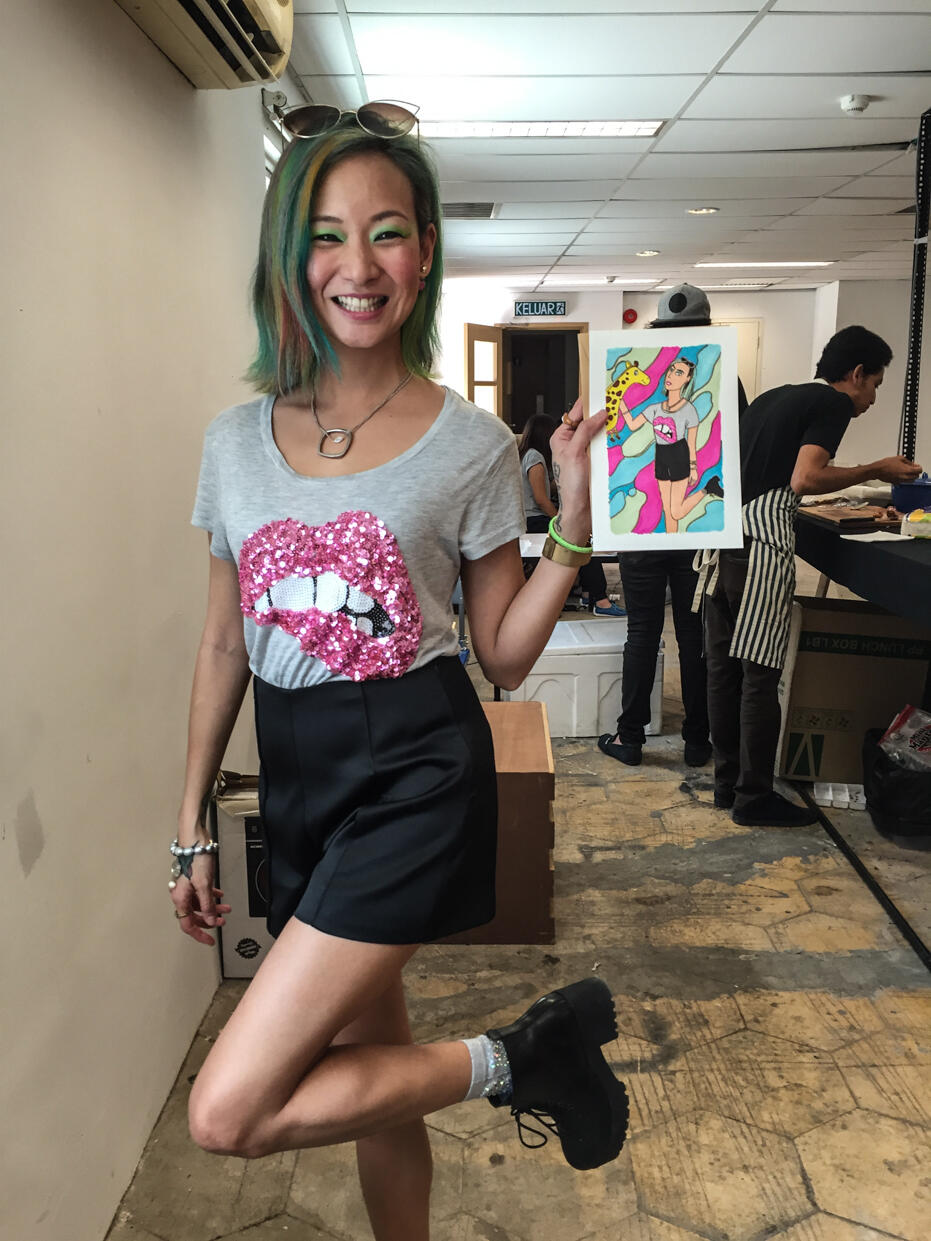 Cute or not!? Background not very glam sorry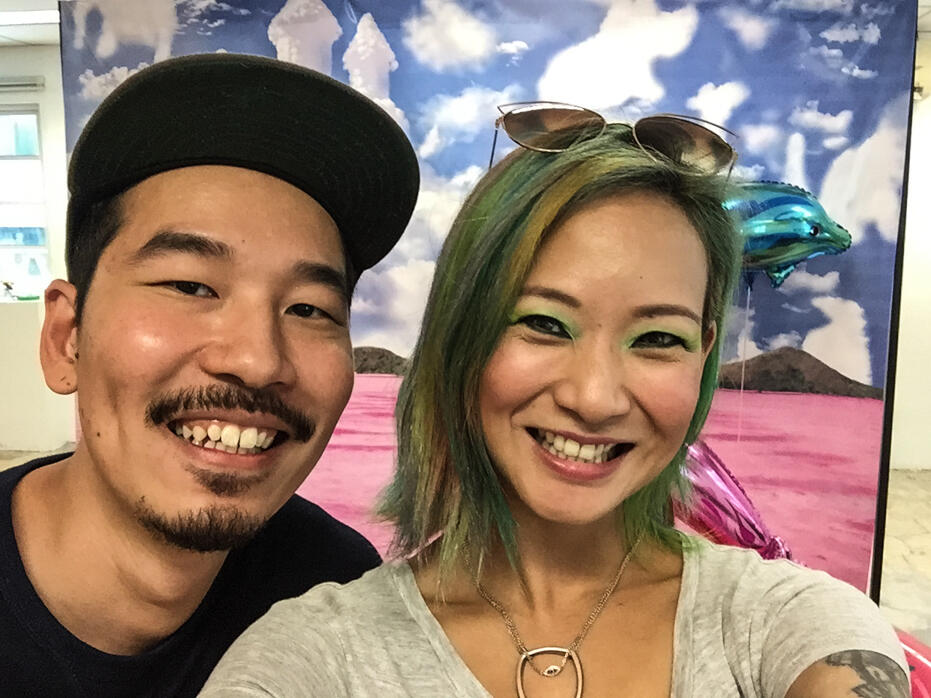 With Silas who lent me a couple of sick outfits for London Fashion Week last year, spankssss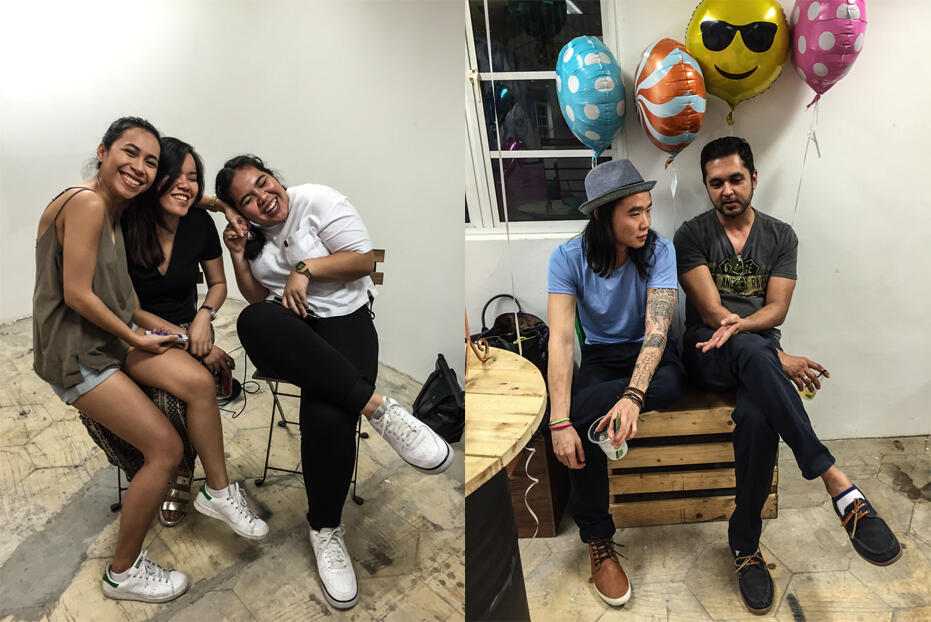 Baby, Rachel, and Shaza;
Jun & Deep bonding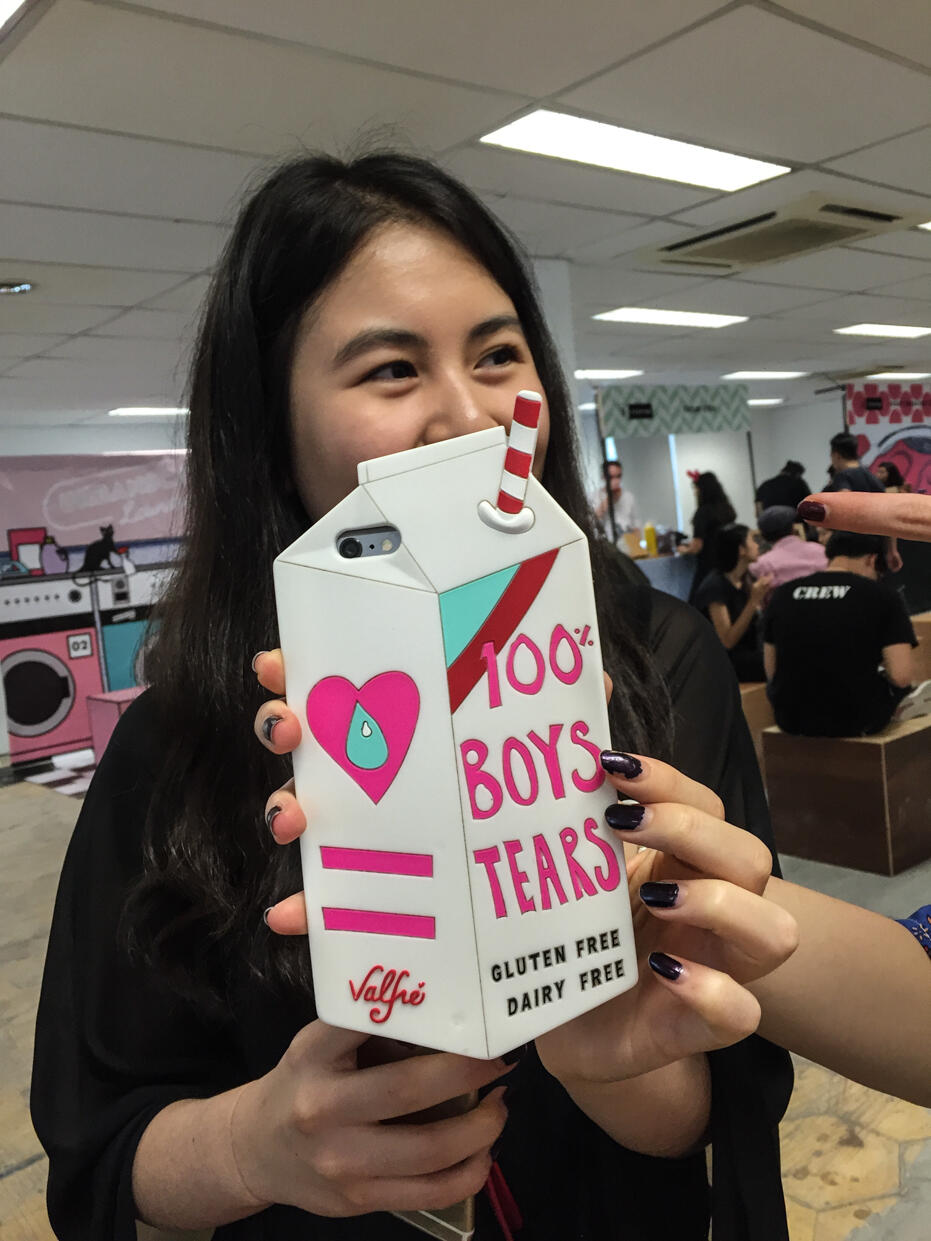 View full blogpost on Urbanscapes House *here* and *here*
+ + + + + + +
I never really got to catch up with Claudia since she landed her role as editor of Cleo, which she's now left, so i've started seeing her again.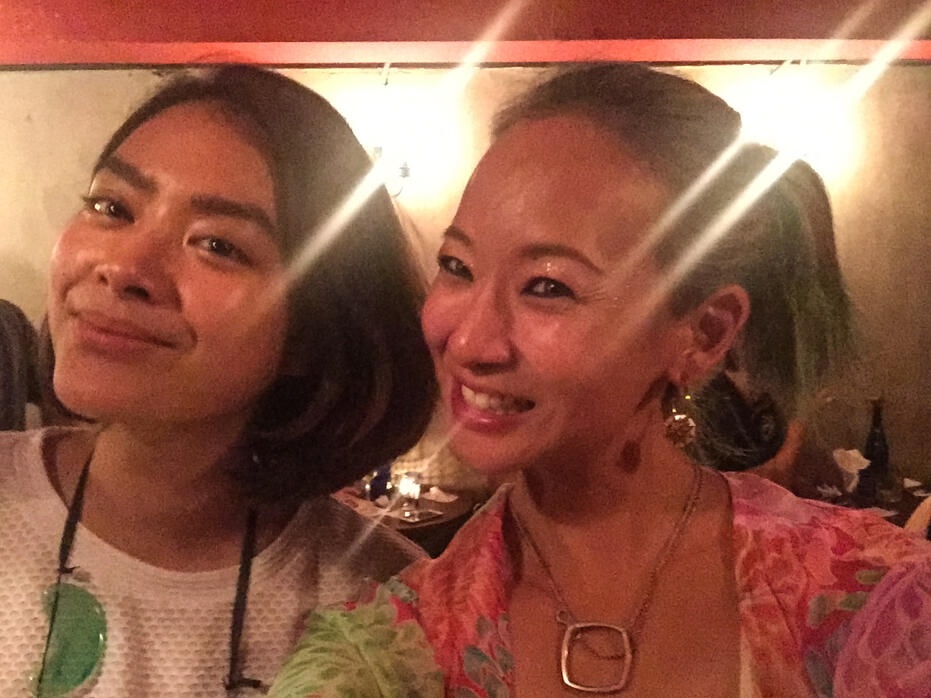 She's now working for Epik-Shop!
We and our bfs went to Omakase for a nightcap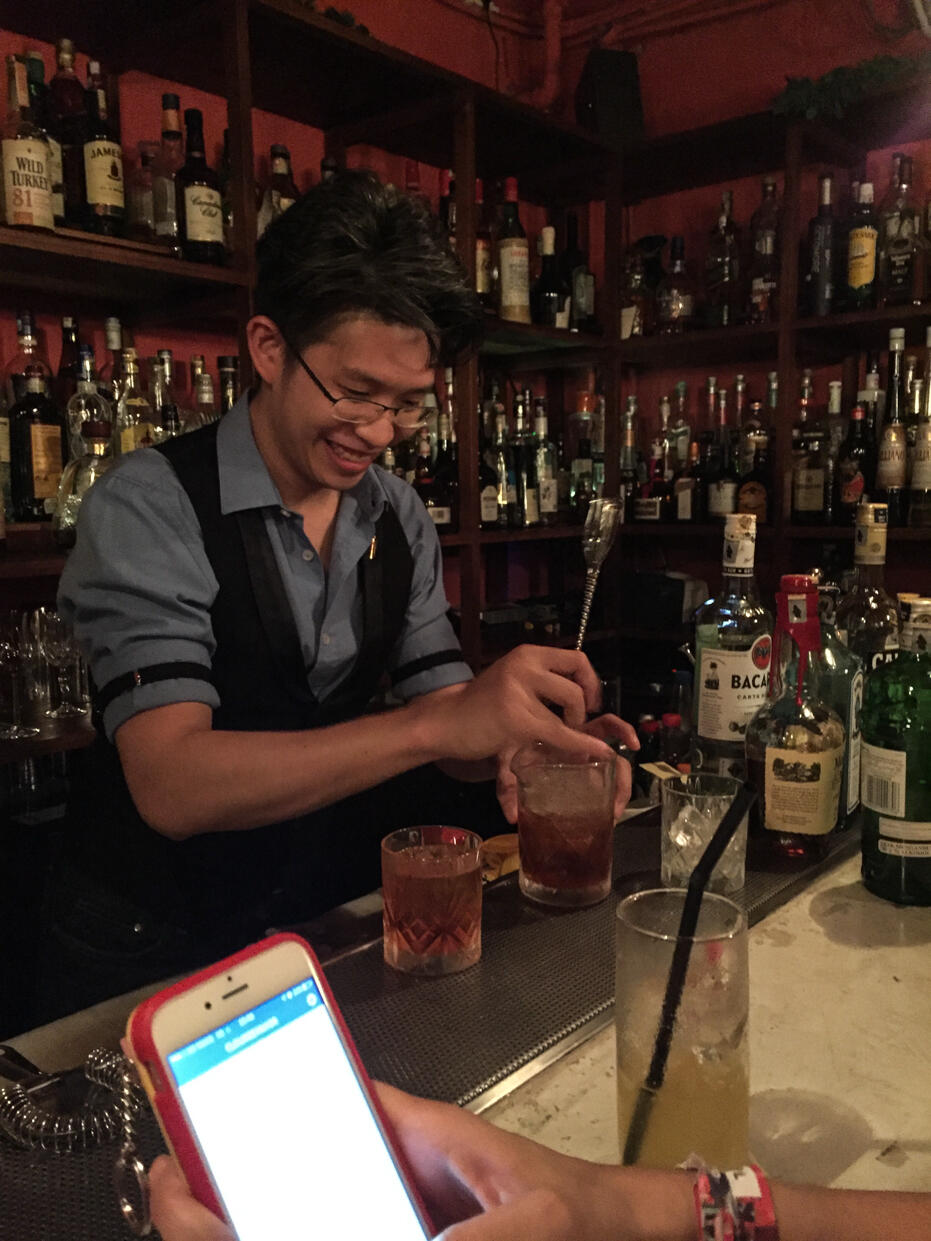 Shawn mixing us some drinks
+ + + + + + +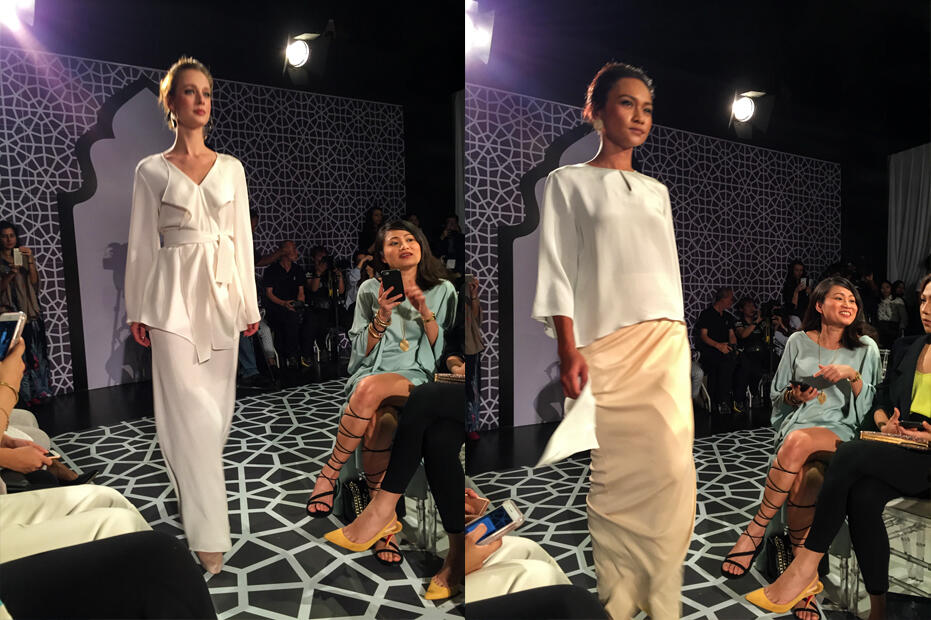 Went to watch Alia Bastamam's new pieces at Fashion Valet's Gaya Koleksi Raya fashion show.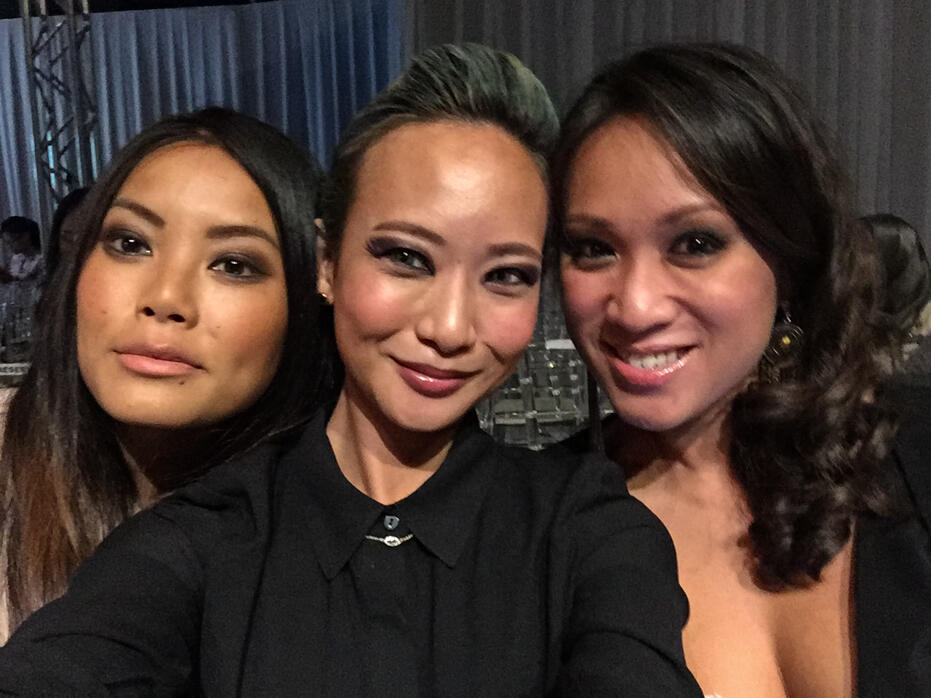 Yiu Lin, me and Sandra- who just opened Byblos Cafe & Lounge @ Zouk.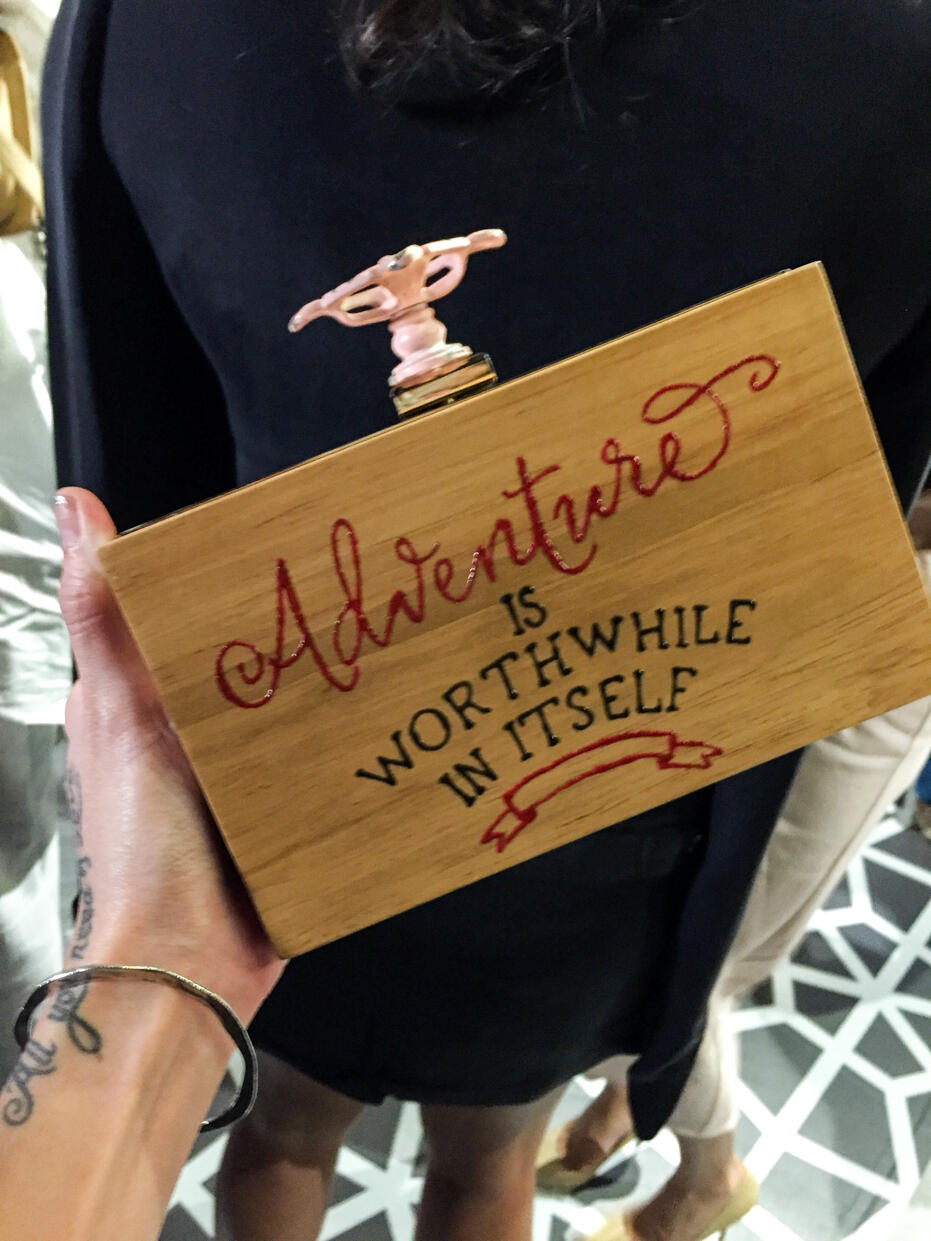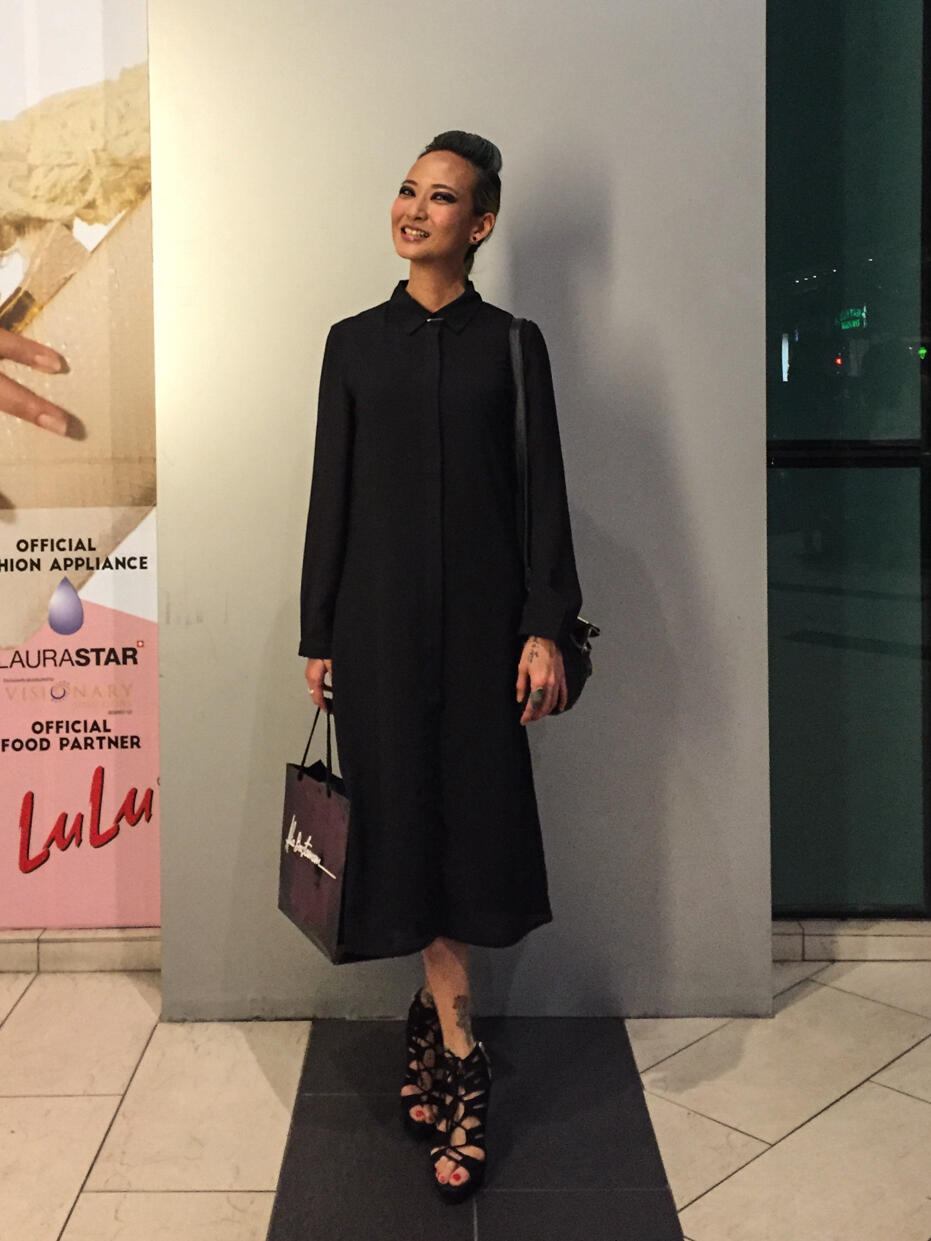 My baju and shoes are from Love Bonito
+ + + + + + + +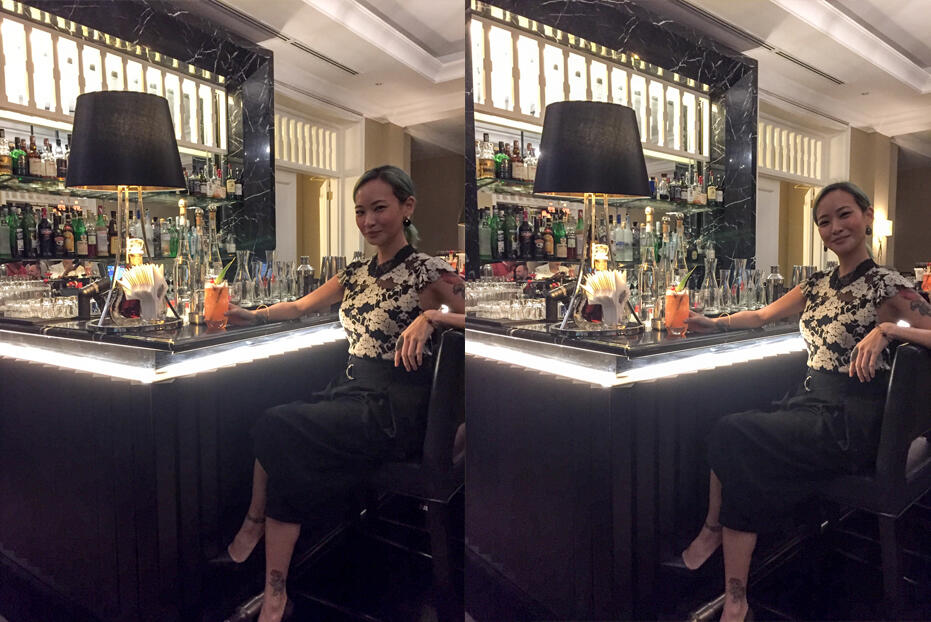 One night Jun and i went to the Majestic to try their Raya buffet and a couple of cocktails to wash it down

+ + + + + + + +
Oh Fireflyz mag interviewed me for their May issue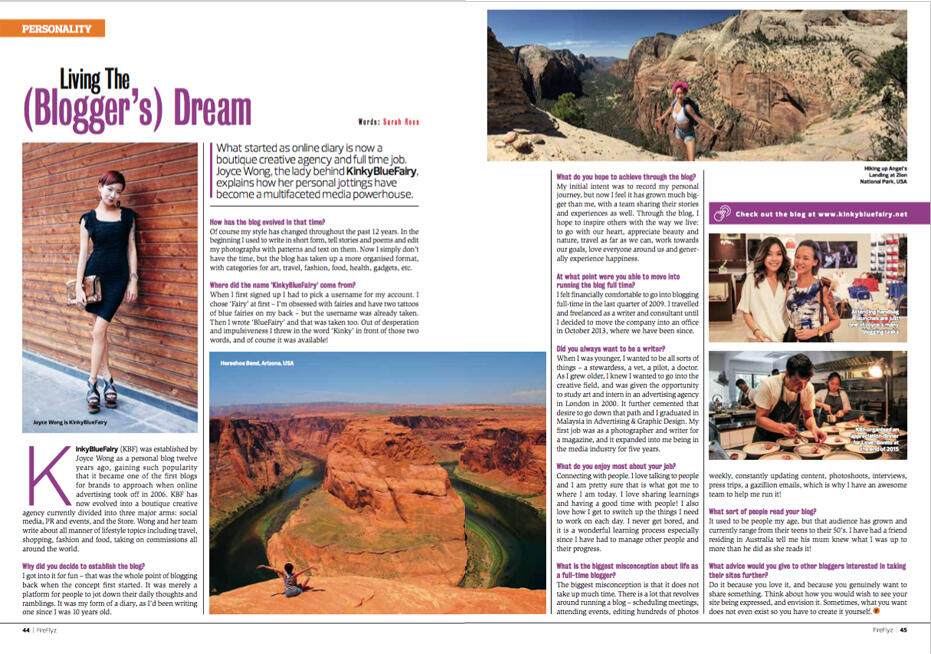 + + + + +
I've been working out once or twice a week (at Bodytone), when i can squeeze some time in. It's the only workout i've been able to still go for and not get bored after 4 years because:
1) I need a babysitter, and the trainers there are so personable and dedicated to ensure you don't waste your time nor money
2) If i want to cancel a class, i can only do so 4 hours beforehand, else it gets forfeited. So the chinaman in me will force myself to go even if i'm feeling lazy last minute.
3) It's still challenging cos we just increase my weights as i progress. Tho many times i don't go for weeks (traveling, work, excuses, bla bla) and then return to find my ability to carry certain kg has gone down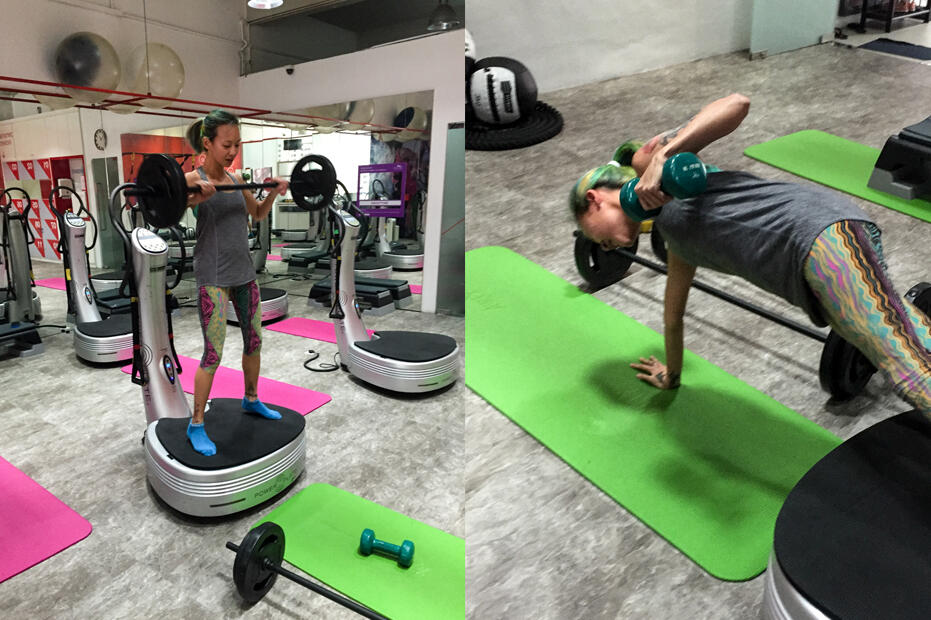 Powerplate is no joke… I'm pretty sure it's the reason i was able to scale Kilimanjaro with no prior training.
On Monday i went for my usual class with Syazwan, who created a new circuit program for that day.
There were 6 circuit sets he got 3 of us to do. 1 girl backed out in the 2nd set. I felt like throwing up during the 4th set and tried to steady myself. By the time i finished the 6th set, i was lying on the floor and Syazwan said i looked like a crime scene.
Told Jun about it and he said, "Good! That means you were pushing yourself."
I thought silently to myself, I signed up to get fit, not unconscious
I whine but i like the push. Like i said, need a babysitter remember?
+ + + + + +
Neena and Aaron came over for dinner one day since they were in town for a tad. He terrorized Miso and Truffles (Jun's cats) and got soooo excited at all the colour and toys in my place (cos i'm the kid in there, see) that he crawled into the tent and tried swimming with all the balls.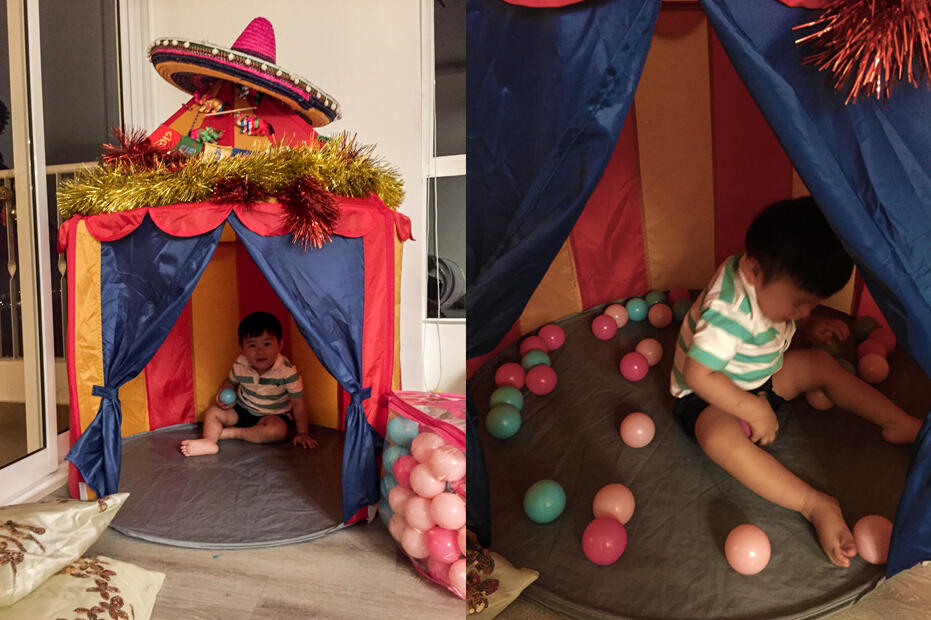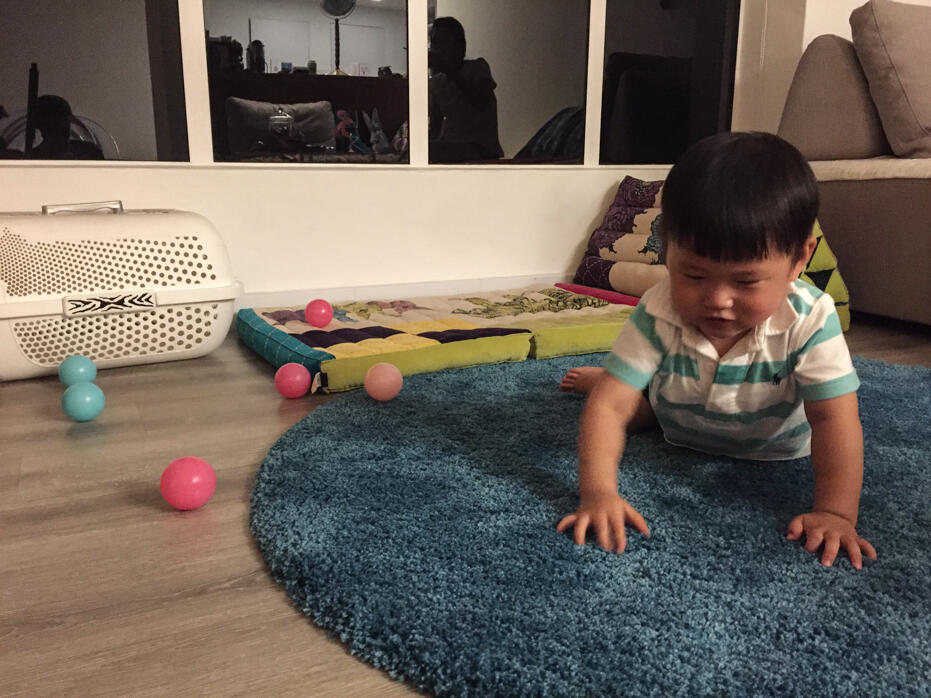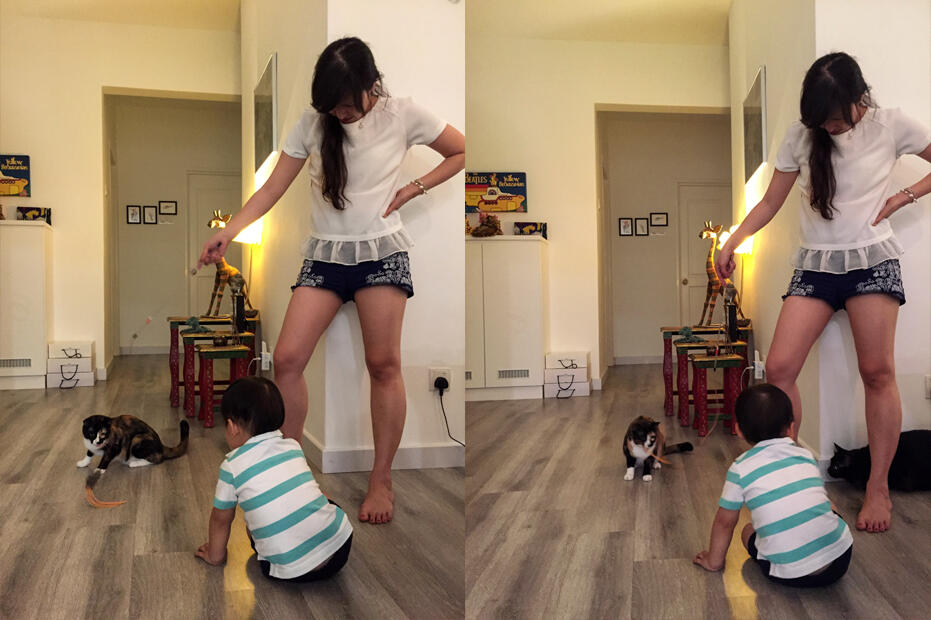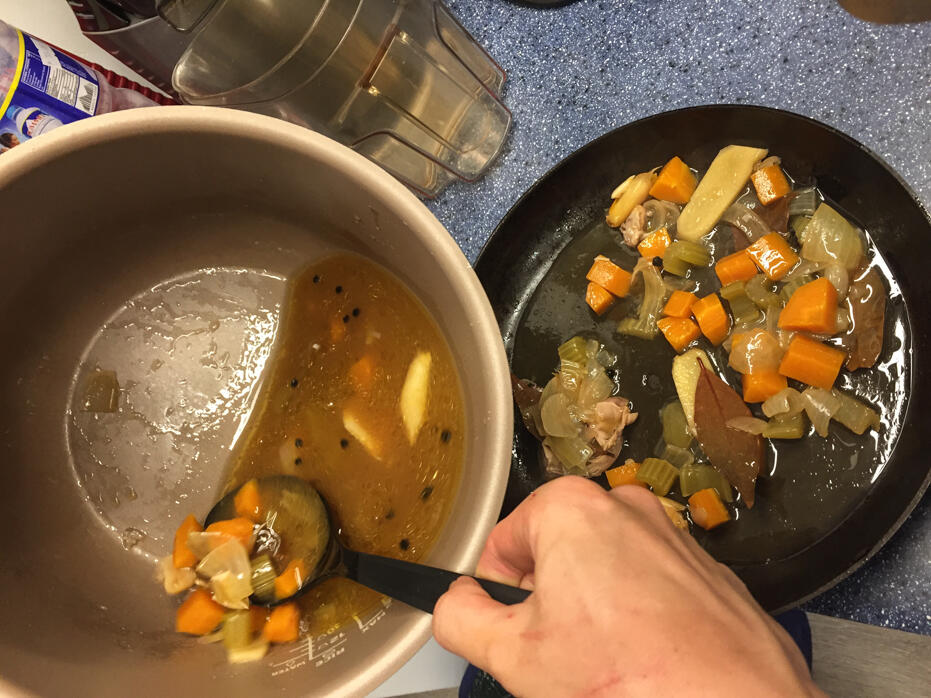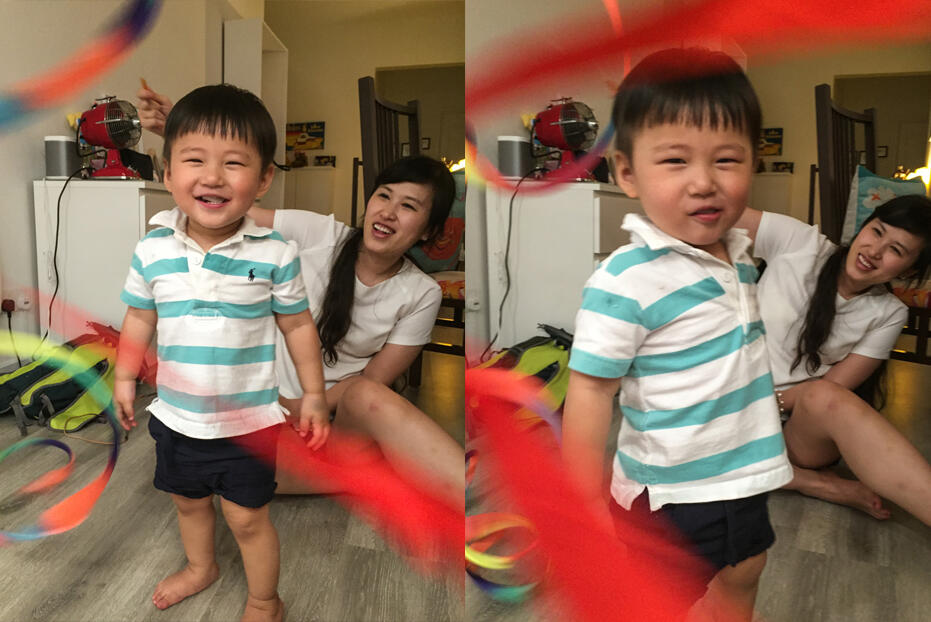 + + + + + +
Jun & I went to watch Bihzhu sing at the Gardens Music Festival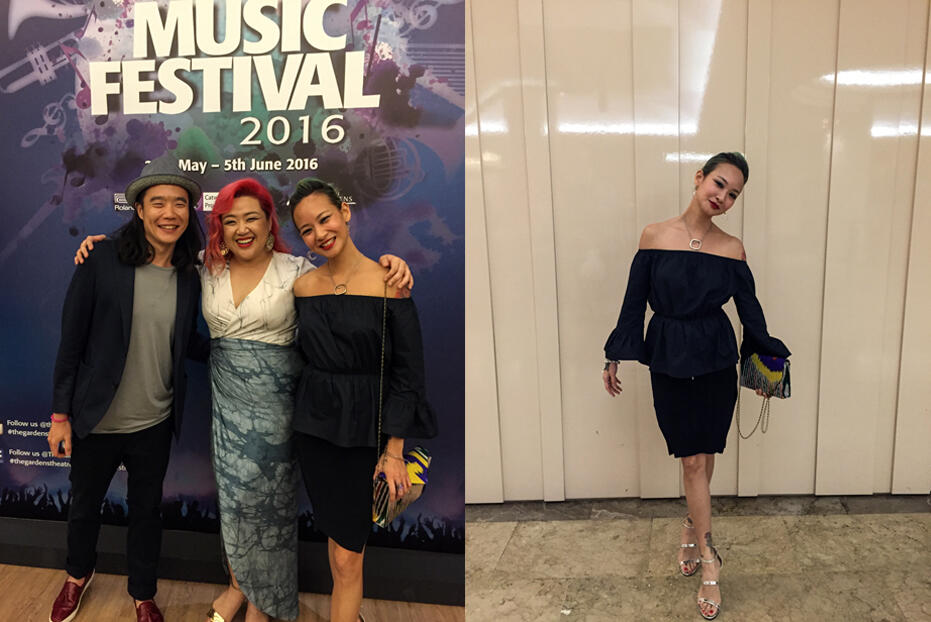 Shoes from Christy Ng,
bag from Frankitas,
bracelet from Bowerhaus,
off-shoulder top from Love Bonito,
skirt from H&M Studio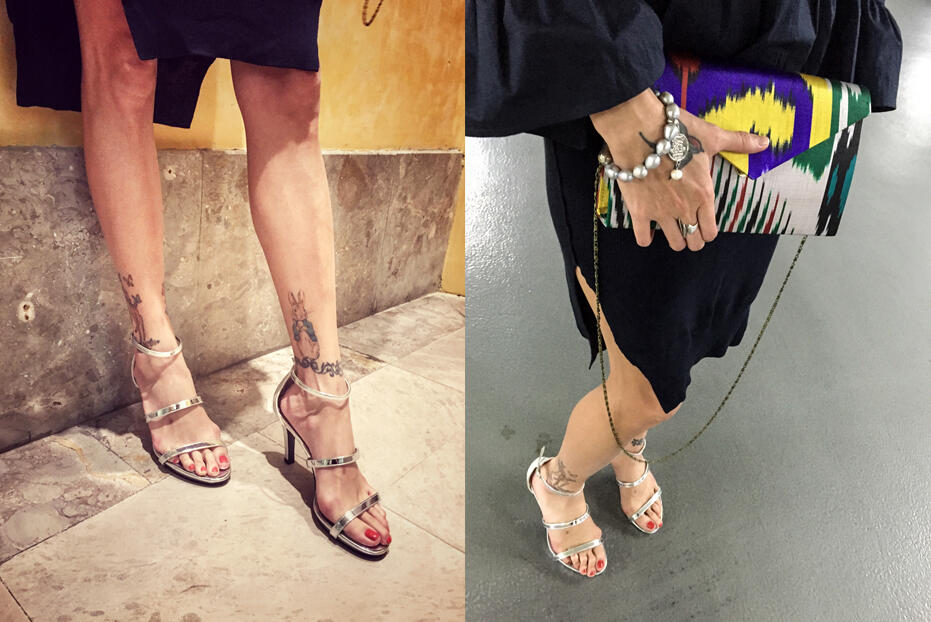 + + + + + +
One Saturday afternoon, Bell invited us over to hers for some cocktails and pool time. It extended into Korean BBQ dinner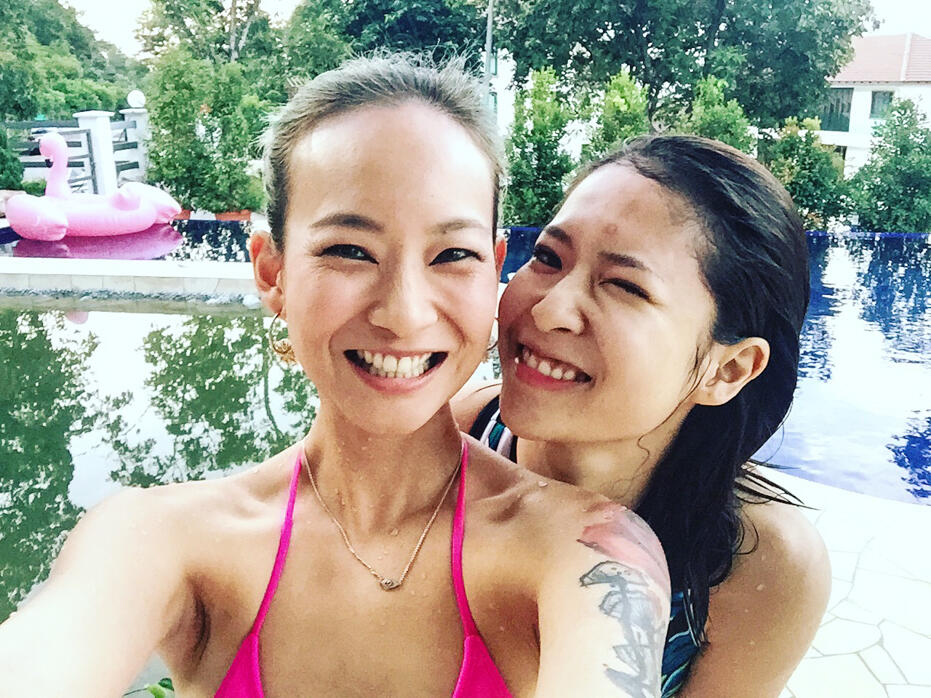 + + + +
I'm trying to stay in more cos i need to do that in order to get some blogging time. I keep thinking about all the posts i want to write, about all these amazing adventures i've been on, like picnicking next to the Grand Canyon, climbing Kilimanjaro, Berlin, London, Porto, etc. I promise it's coming   X_X