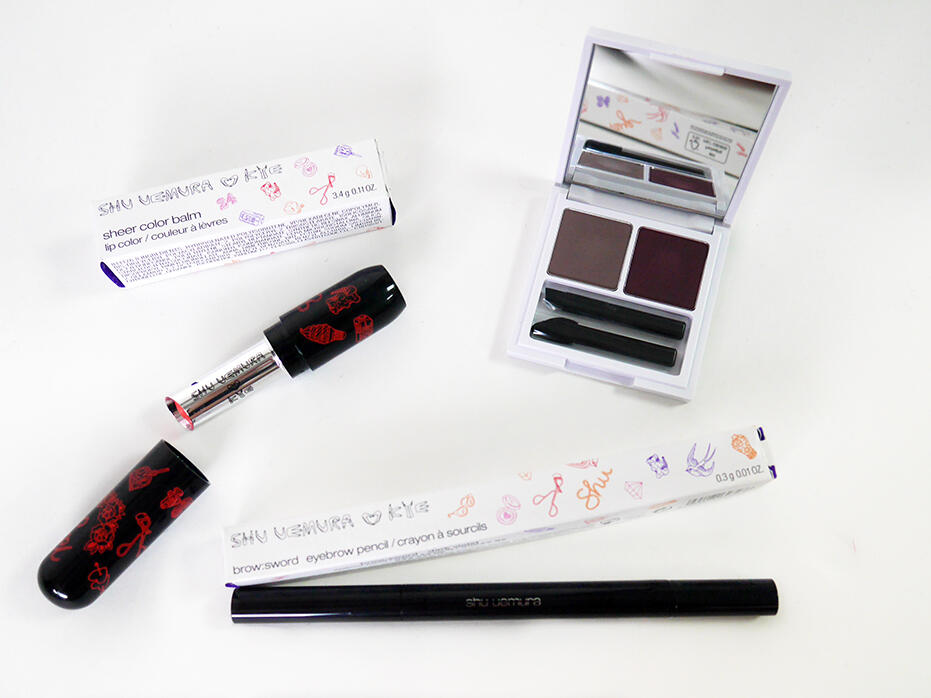 Shu Uemura X Kye Spring Collection
Clockwise from top right:
brow:palette (RM 128);
brow;sword (RM 145) – Japanese naginata sword shape design is for precise control, creating a natural shape;
Sheer colour balm (RM 88) – vivid melting balm stick reacts with your lip's PH and moisture condition to create a unique glow and wearable sheer finish.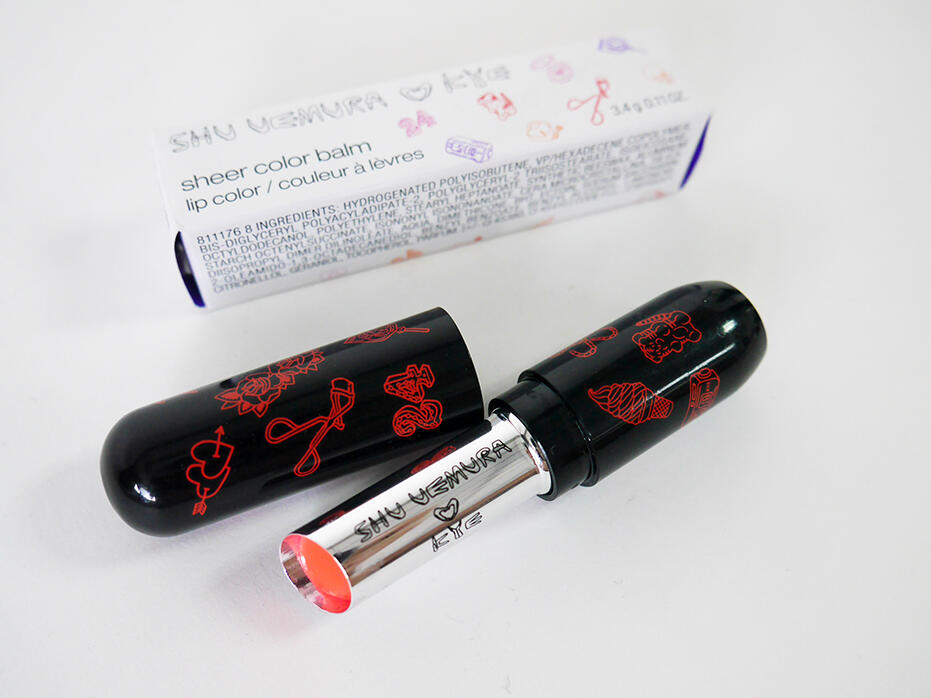 Joyce: This sheer colour balm doesn't leave my handbag. Rachel had to request it from me twice (to my reluctance) to take pix of it for this post. It's a balmy pink that glides on easily without being overpowering or drying. I mentally place it in between a lip balm and a lipstick, so if i just want some colour (so i don't look so dead) but not something too showy, i grab this. All the time.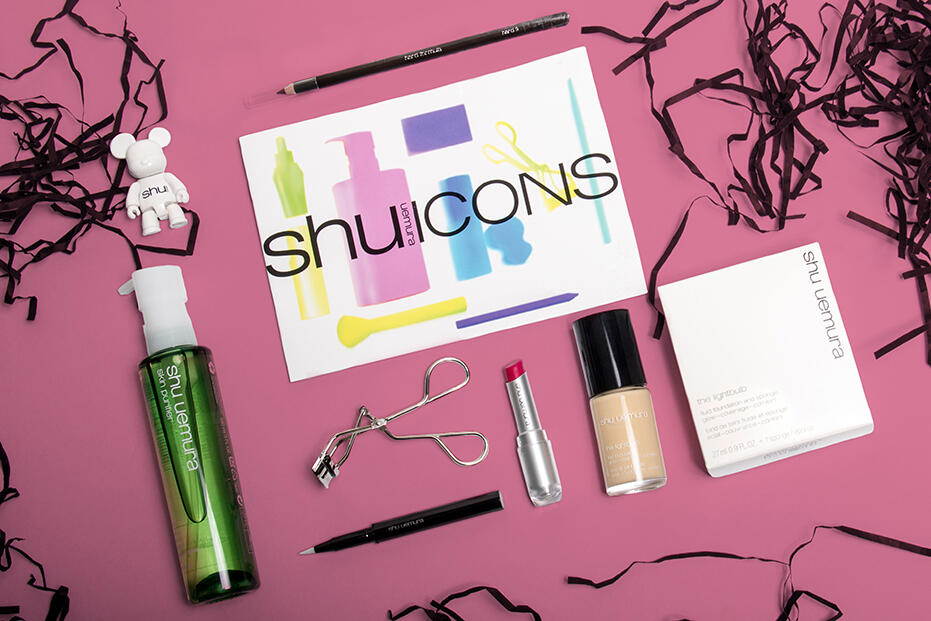 Shu Uemura Icons [L-R] >
Anti/Oxi Skin Refining Cleansing Oil – Anti/Oxi is a cleansing oil with enhanced power to remove micro impurities and stubborn make-up with no residue. Shu Uemura's latest anti-pollution breakthrough, Anti/Oxi with moringa and green tea extracts are combined for better make-up removal.
Joyce: This is the only cleanser i use whenever i wear any make up (from light application, to heavy shoot work). I've been using it for the past 10 years and it's my bathroom staple.
Eyelash Curler (RM70) – The iconic Shu Uemura eyelash curler is exclusively designed to suit all eye shapes.
Calligraph:ink liquid eyeliner (RM 70) – A modern make-up tribute to Asia's traditional art of calligraphy. The eyeliner was inspired by the Japanese calligraphy brush, drawing fine to bold lines with precision. You can read about the product launch which we attended a couple of months back *HERE*
Rouge Unlimited Supreme Matte (RM 88) –  The new rouge unlimited is available in an array of inspiring colors and formulated for long lasting supreme moisture, comfort and matte finish.
The Lightbulb Fluid Foundation (RM 180) – The lightbulb foundation provides paradoxical benefits of high coverage and glow, yet giving you a long-lasting moisturizing skin.
+ + + + + + +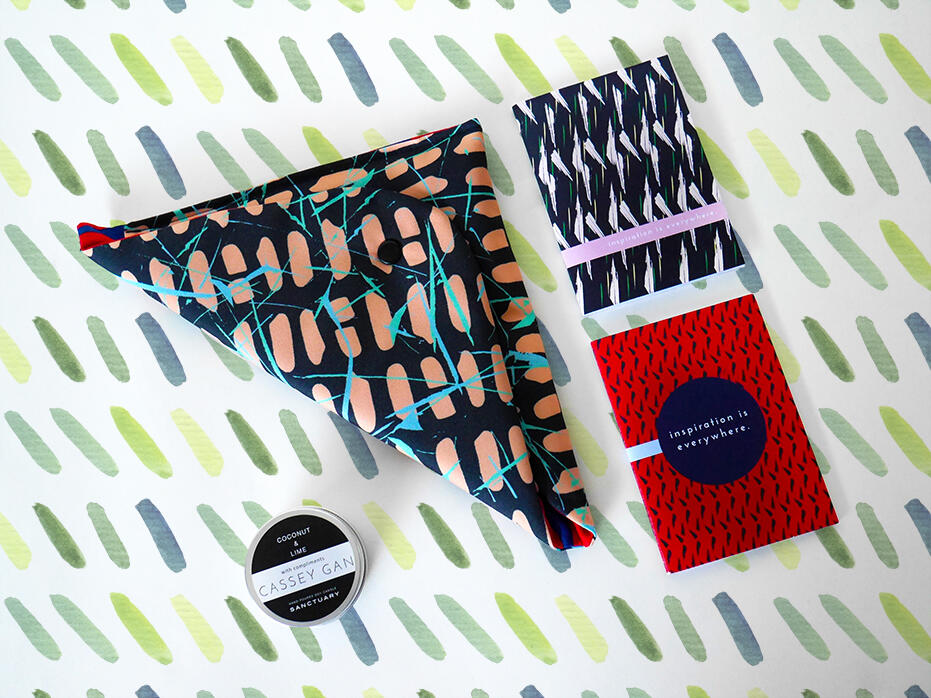 This is not a beauty product (obviously) but we just wanted to say thanks to Cassey Gan who sent us a box of cute items: (Clockwise from left) Coconut & Lime hand poured soy candle by Sanctuary, Sandwich pouch, Notebooks.
+ + + + + + +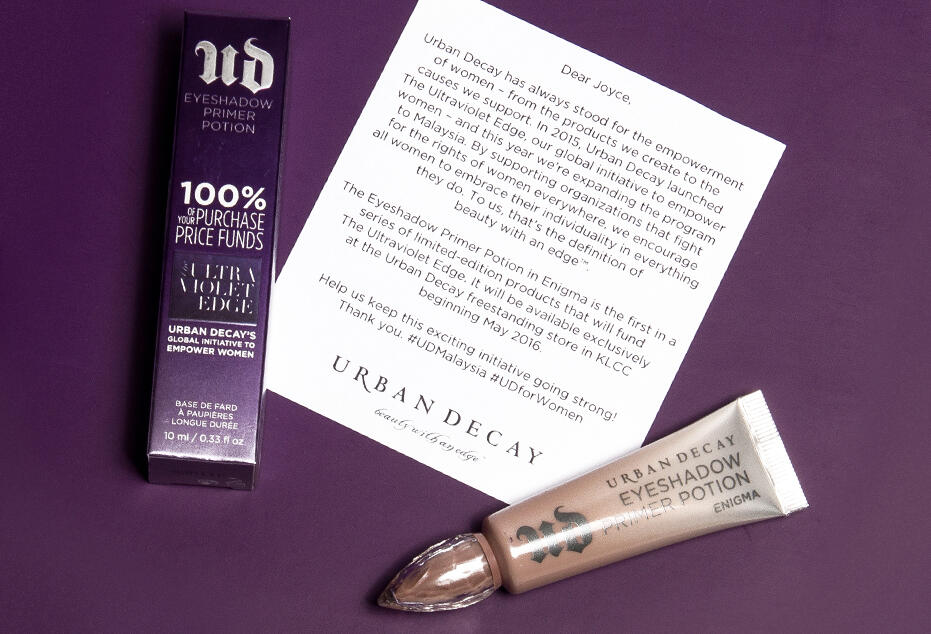 Urban Decay Eyeshadow Primer Potion
(RM 85) –  A nude matte shade that reduces the look or redness. This 24-hour wear, crease-free shadow primer provides vibrant colour and smoother application.
Joyce: I wear this every time i apply eyeshadows, it makes a big difference to its actual colour upon application to skin.
+ + + + + + +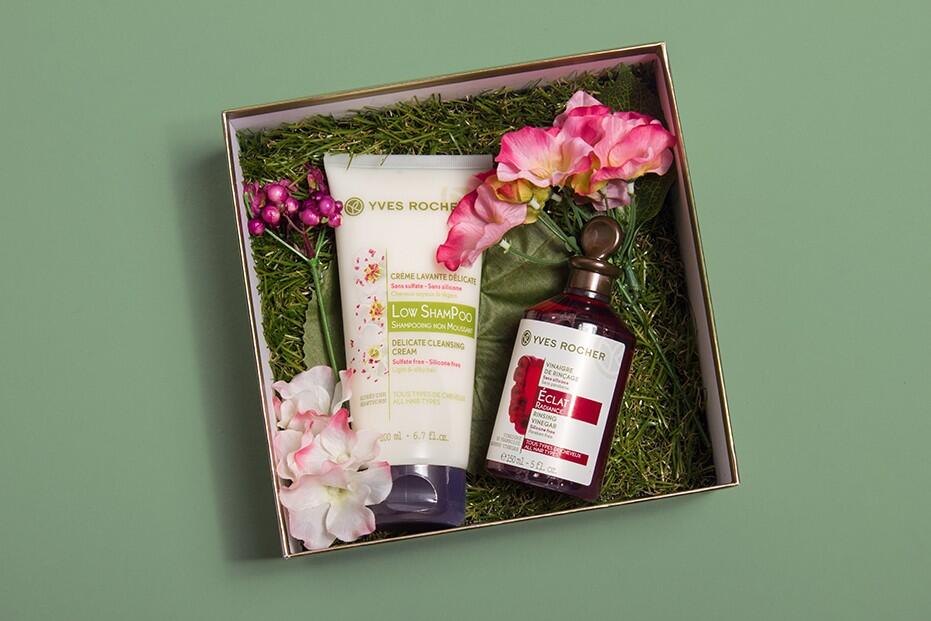 Yves Rocher Low Poo (RM 91)
Left: Low ShamPoo – Inspired by the no po0 (no shampoo) method used in the United States, the Low ShamPoo is a new way to wash the hair. Switch your classic shampoo with a hair care enriched in cleansing agents. It's the new trend in the daily hair care routine. This Delicate Cleansing Cream protects the integrity of the hair fibre.
Right: Rinsing Vinegar – A genuine traditional remedy revisited by Yves Rocher to enhance the natural shine of your hair and leaves it radiant.
+ + + + + + +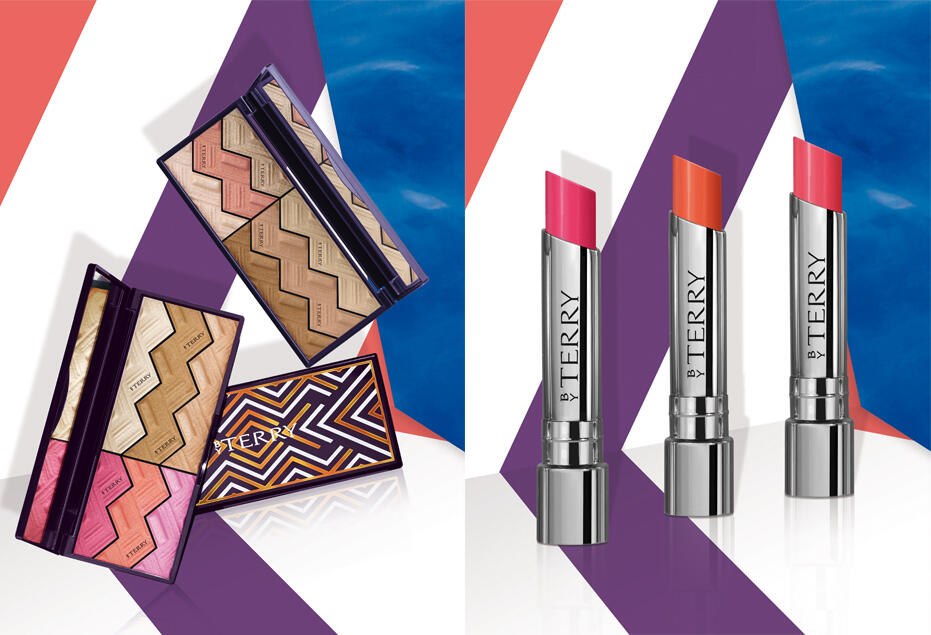 By Terry Sun Cruise Style Collection 2016
Left: By Terry Sunkiss Powder (RM 369) – By Terry creates two harmonies through a sunlit pattern of brilliant colors, offering multiple makeup sun kissed effects. Their silky tender texture is derived and enriched from the transformation of a liquid formula to a "soft cushion" powder. They smooth, correct and sculpt the contours by brightening and accentuating tanned skin without a trace.
Right: Hyaluronic Sheer Rouge Hydra-Balm Fill & Plump Lipstick (RM 117) – The Hyaluronic Sheer Rouge is a fabulously fondant true aqua balm delight. Rich in hyaluronic acid, it boosts volume, provides premium hydration and fills in wrinkles and fine lines. It's a sexy-glossy stick for all occasions.
+ + + + + + +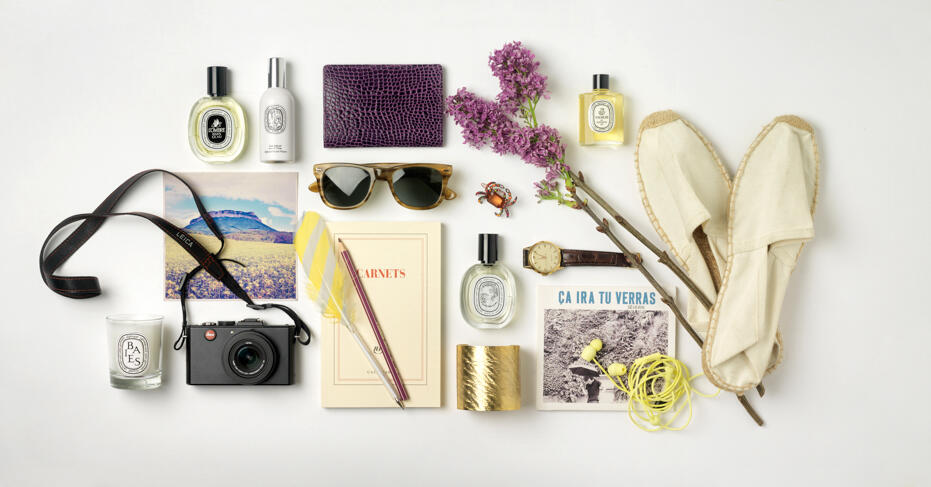 Diptyque Les Voyages Travel Collection, A Journey in France
Clockwise from left: Mini Candle in Travel Edition Packaging, L'Ombre dans l'Eau Travel Edition – Poetically named L'Ombre dans l'Eau, "The Shadow in the Water," it is a fragrance that recalls a lush garden at water's edge and a brief glimpse of life, captured in the memory of a friend of the three Diptyque founders;
Infused Facial Water Travel Edition – This water is enriched with Damask rose hydrosol, infused with nasturtium and a blend of nine traditional plants and flowers;
Vinaigre de Toilette Travel Edition – emanations of Spices, Woods, and Plants;
Floralbellio Travel Edition – apple blossom, marine accord, and coffee scented fragrance.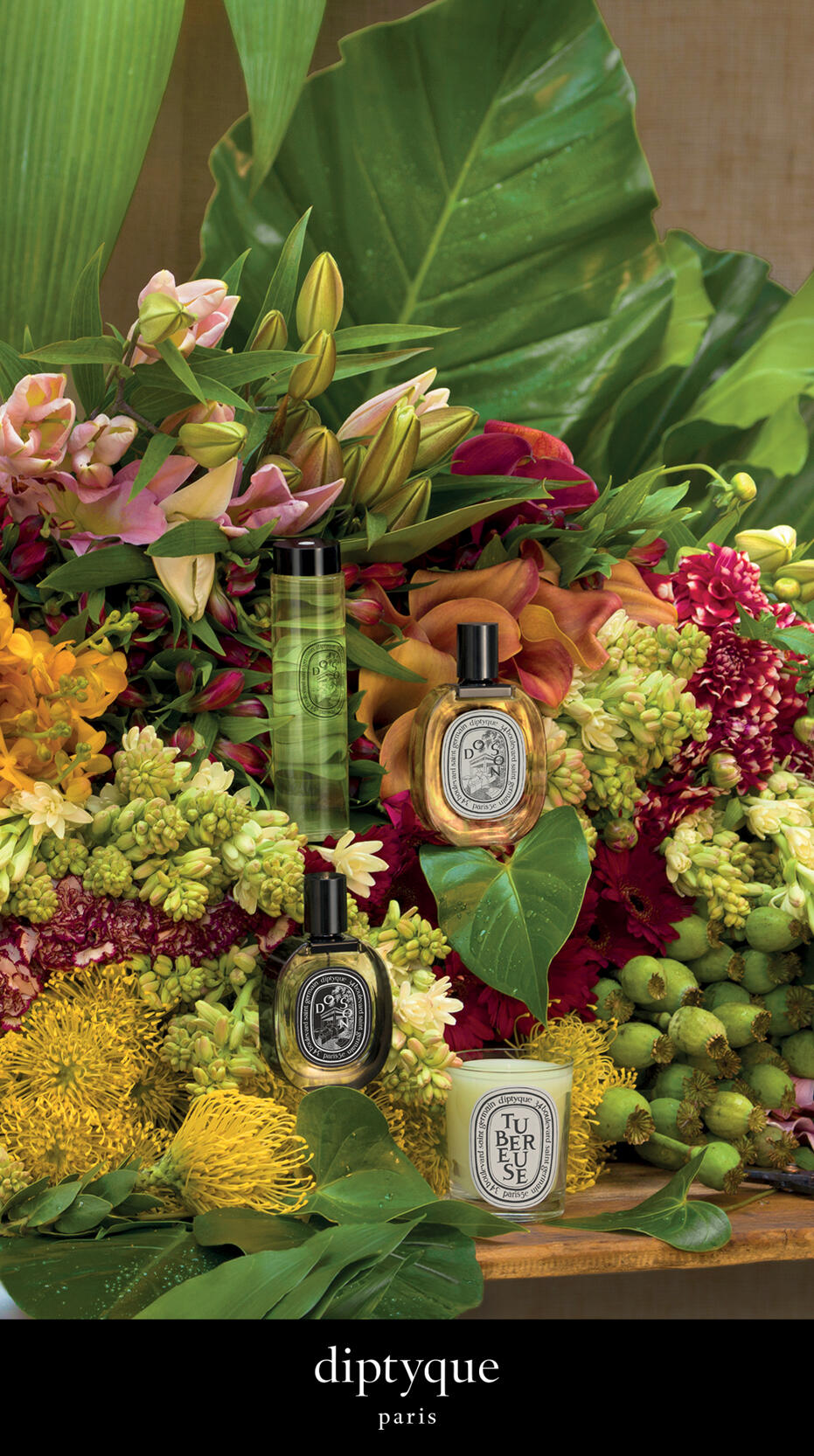 Diptyque Do Son Collection – Do Son is a fragrance flush with contrasts and freshness. It breathes the heady, full-bodied scent of the majestic tuberose; an Indian variation, chosen for its bright green, spicy facets that infused a fresh and natural plant aura.
Clockwise from left: Eau de Toilette (RM 399/RM 519), Eau de Parfum (RM 619), Candle (RM 169 – RM 1489).
+ + + + + + +
Shu Uemura
Website: shuuemuramy.com
Facebook: facebook.com/MyShuUemura
Instagram: @myshuuemura 
Urban Decay
Website: urbandecay.com
Facebook: facebook.com/urbandecayMY
Instagram: @urbandecaycosmetics
Yves Rocher
Website: yvesrocher.com.my
Facebook: facebook.com/MyYvesRocher
Instagram: @myyvesrocher
By Terry
Website: byterry.com
Facebook: facebook.com/byterryofficial
Instagram: @byterryofficial 
Diptyque
Website: diptyqueparis.com
Instagram: @diptyque
Cassey Gan
Website: casseygan.com
Instagram: @casseygan