I remember picking up my very first eyeliner back when I was in college, in 2012. Ever since then, I've never left the house without my eyeliner on. Well, with the exceptional occasion of trips to the neighborhood clinic. That's because everyone who visits the clinic tends to look disheveled and I'm simply just blending in!
Over the years, I've tried and tested various types of eyeliners (pencil liners, gel liners, liquid liners) and watched tons of YouTube videos in the hopes of mastering eyeliner perfection. After a whole lot of research, I realized that drawing on one's eyeliner really depends on the shape of your eyes. Technically, you can't copy off whatever the YouTube beauty guru does because it might not be suitable for you.
As you can see, I'm an eyeliner girl. I take my eyeliner game seriously. So I was super stoked about Shu Uemura's calligraph:ink's launch.
The calligraph:ink liquid liner first made its way into the market back in 2014. Shu Uemura relaunched it this year after having upgraded it by enhancing its formula, allowing it to dry quicker, deliver longer-lasting and better wear for up to 18 hours.
Shu Uemura collaborated with local doodle artist dududedoodle to produce a series of artwork, solely using the calligraph:ink liquid liner on canvas.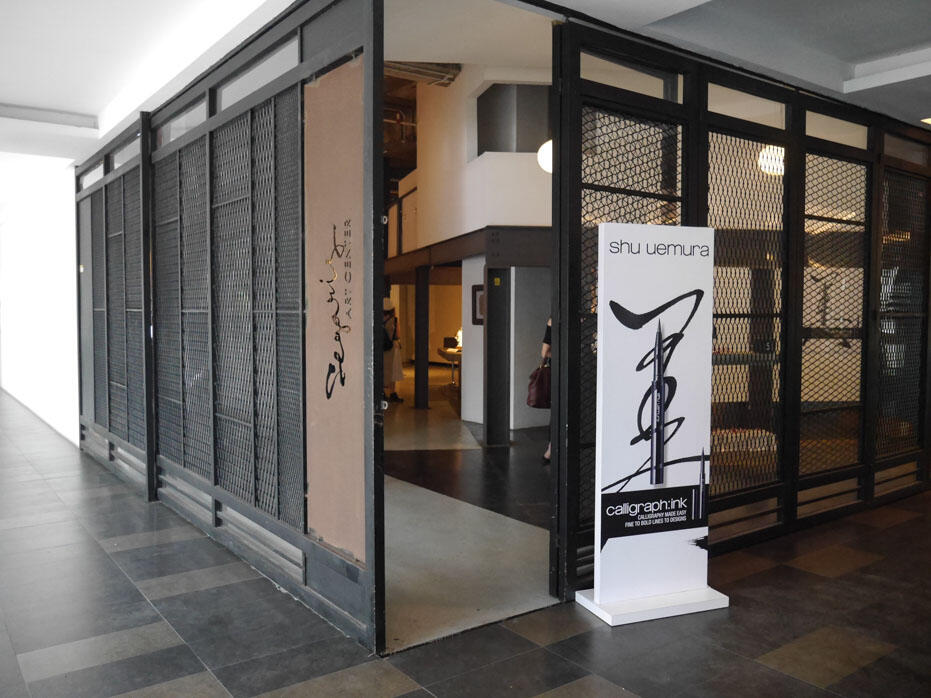 The venue of the event held at Segaris Art Centre in Publika, was befitting as an artistic setting.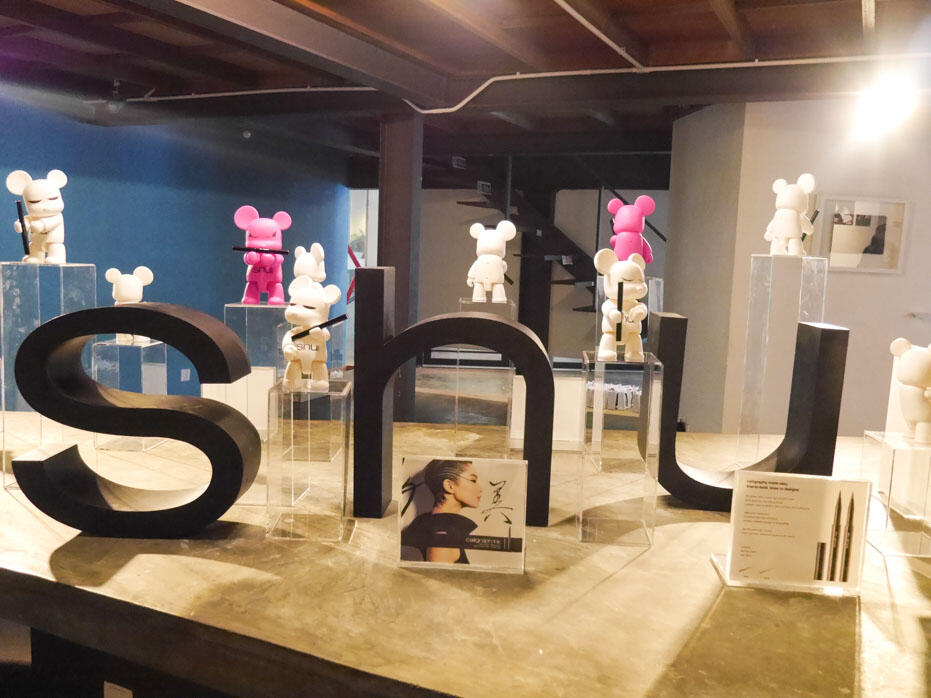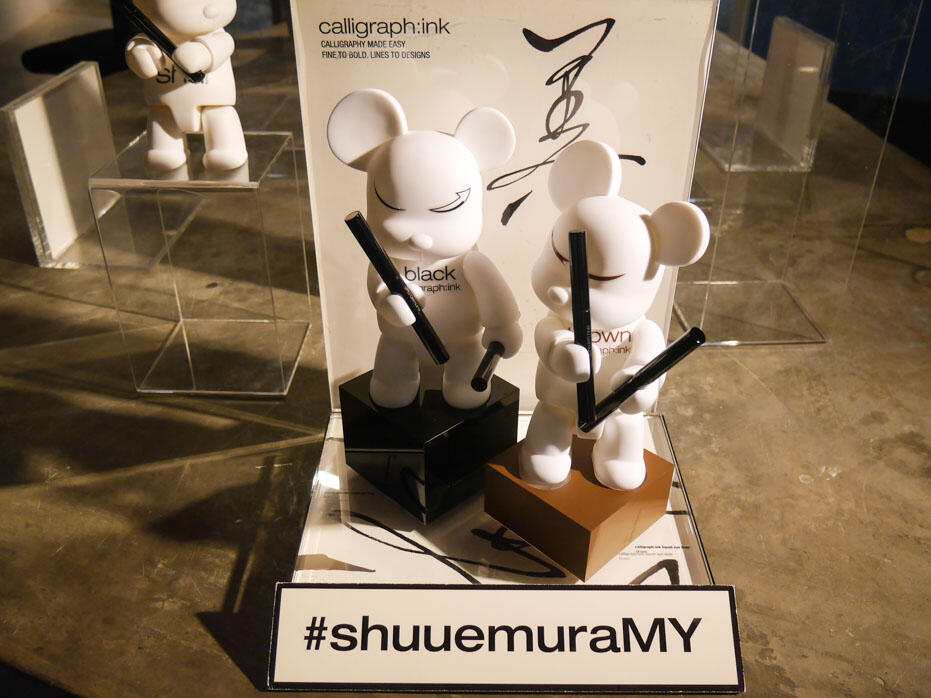 These little bears garnered a whole lot of attention. They were uber cute. How could they not, right?? I wanted to bring them hoooooome. I loved how each bear had different "personalities" all because of the style of eyeliner drawn on them.
There was the intellectual bear, elegant bear, know-it-all bear.... Yeah, I studied each and everyone of them very intently.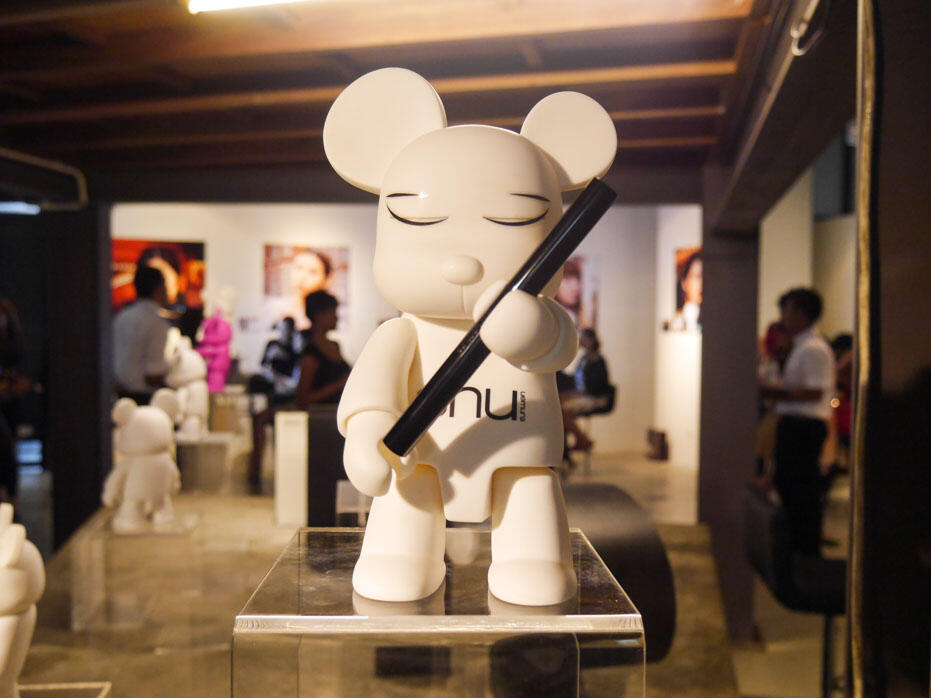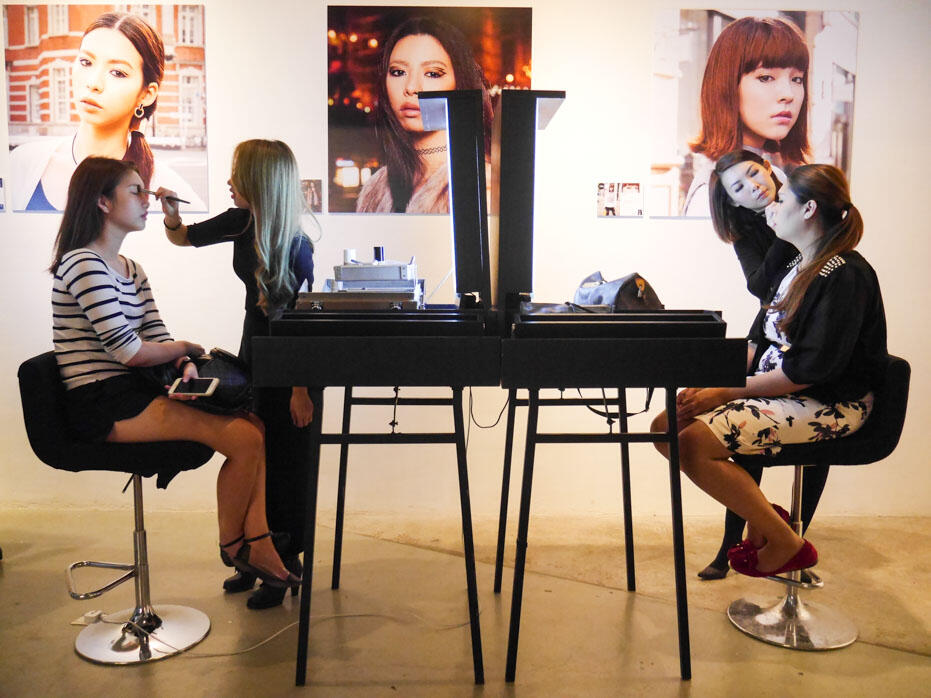 There were make-up stations where professional Shu Uemura make-up artists dolled us girls up, allowing us to experience the new calligraph:ink liner.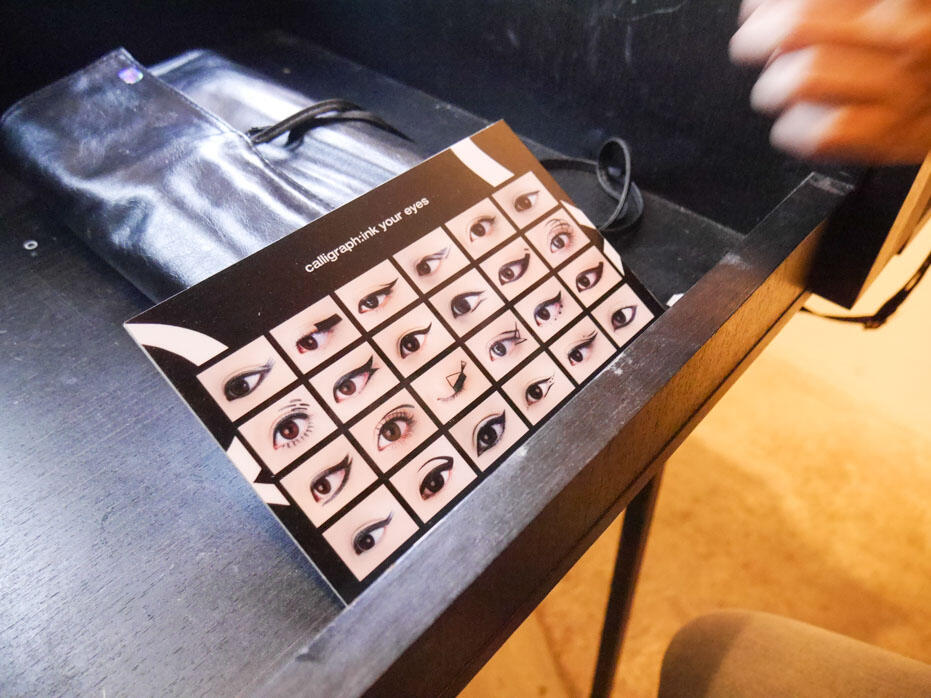 We got to choose the eyeliner style we wanted. Some of them were really bold which I found it to be only suitable for a Cleopatra-esque night out.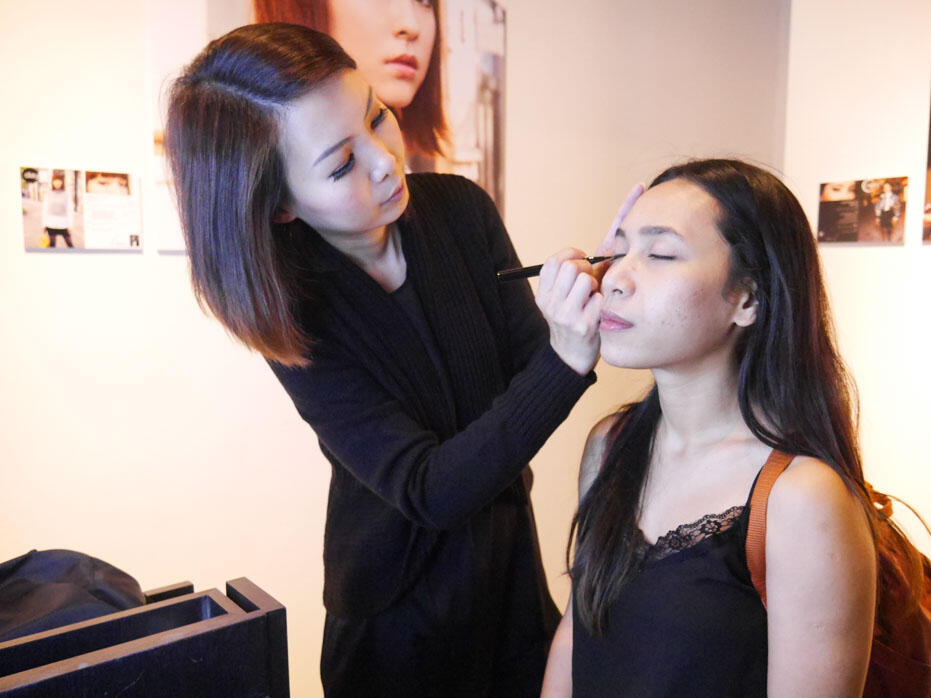 Baby having her eyeliner drawn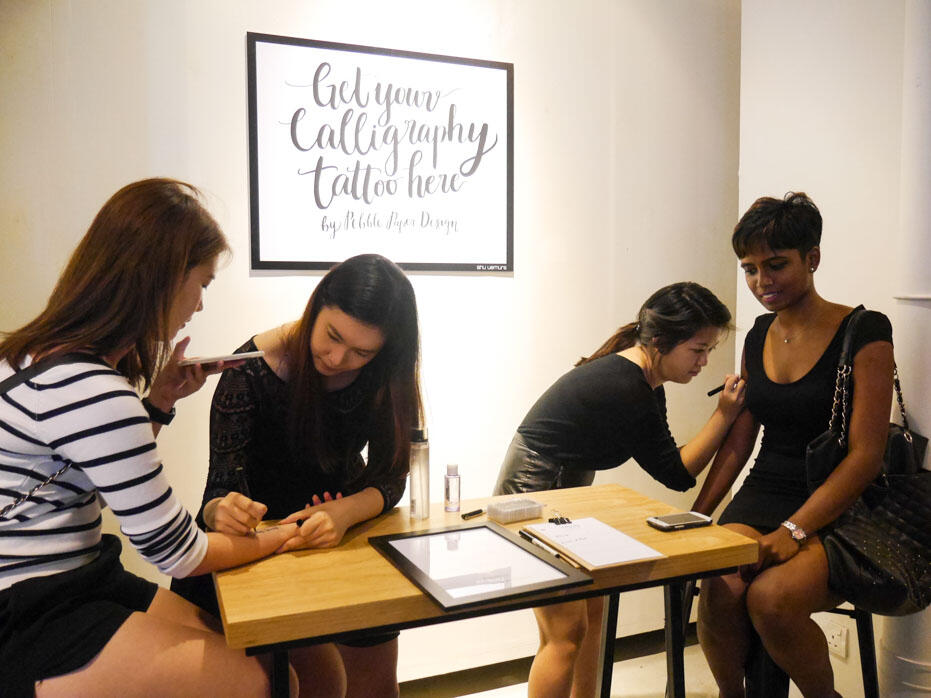 I was really surprised to see Pebble Paper Design there! Rachel (left) and Ann Ni (right) are my seniors from uni. I'm superrrr duperrrr proud of them for following their dreams and having achieved so much in such a short time span! *wipes tears of joy*
They worked on drawing calligraphy tattoos on guests using the calligraph:ink liner with quotes that spread positive vibes all around.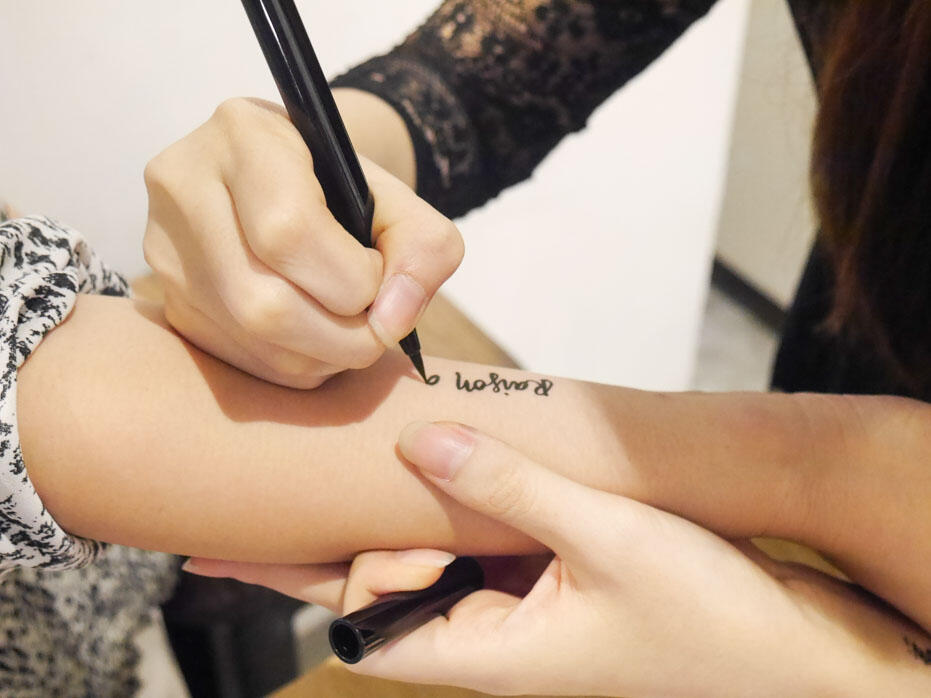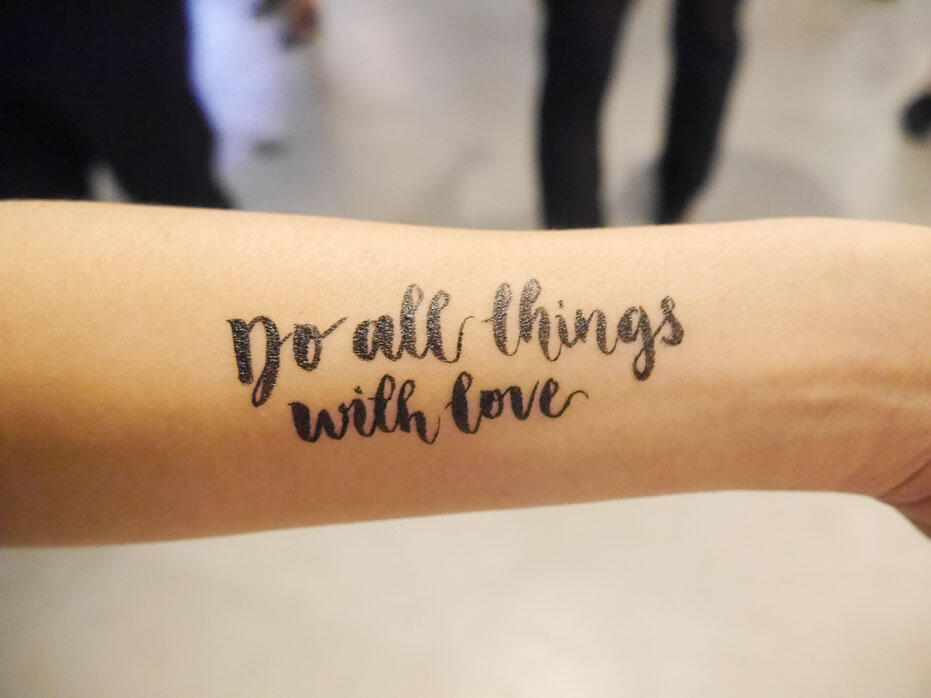 This was King's!
[Joyce: OK... i really don't know how to explain to everyone that Baby gets the team to refer to her as King...]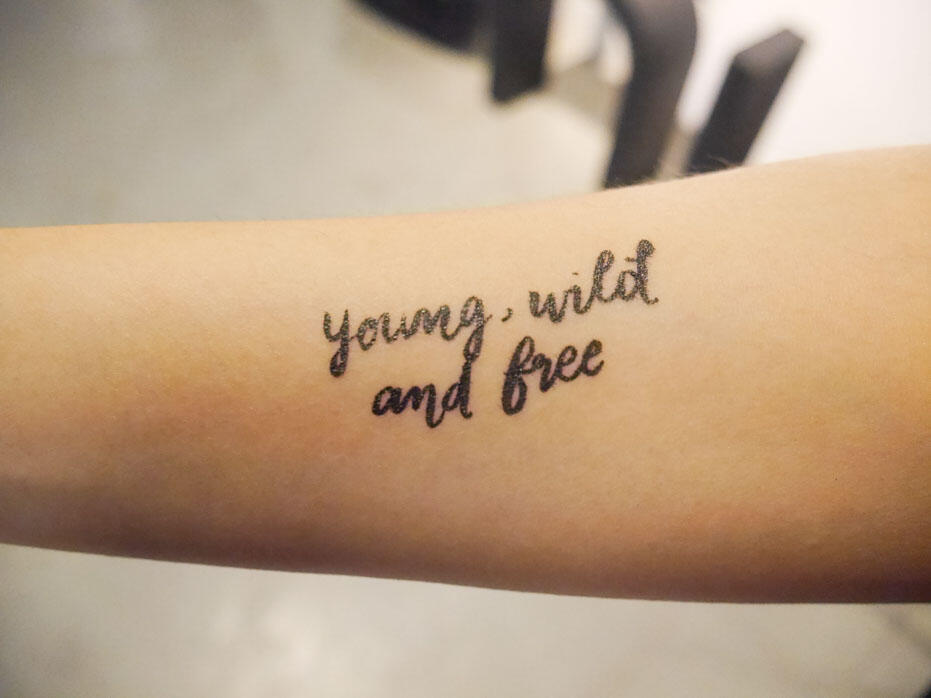 And mine! A little reminder to myself for turning a year older a few days ago. Haha.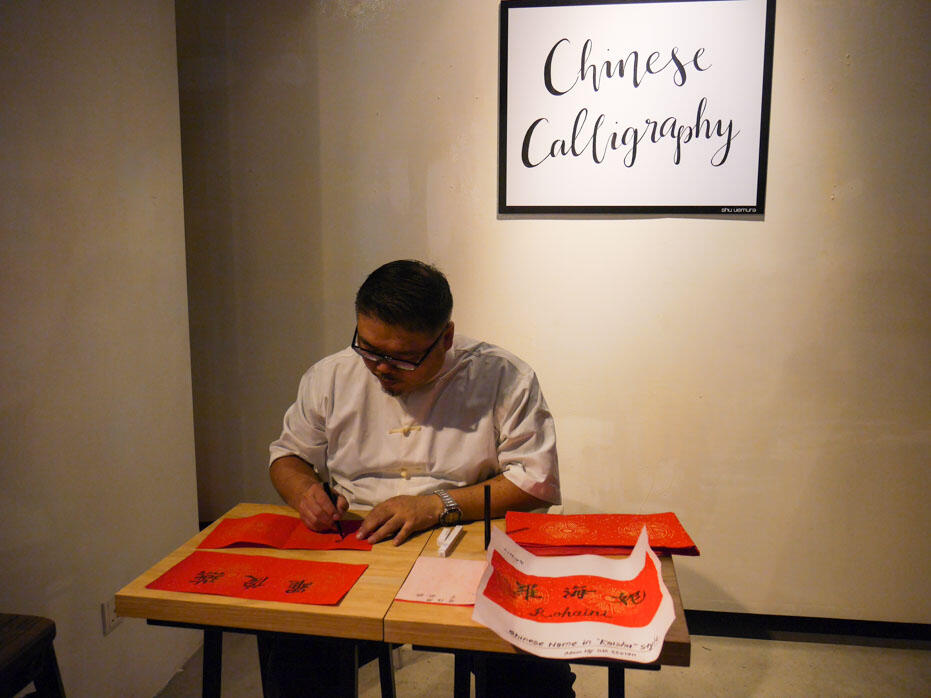 At this calligraphy booth, King got her name written in in Chinese characters. Again, the calligraphy was done using the calligraph:ink liner.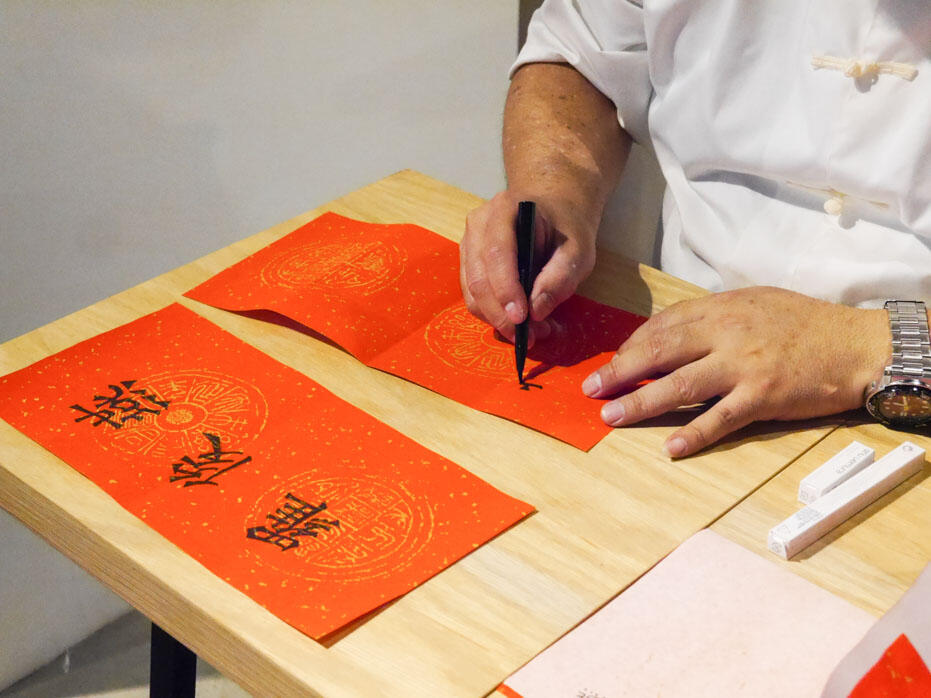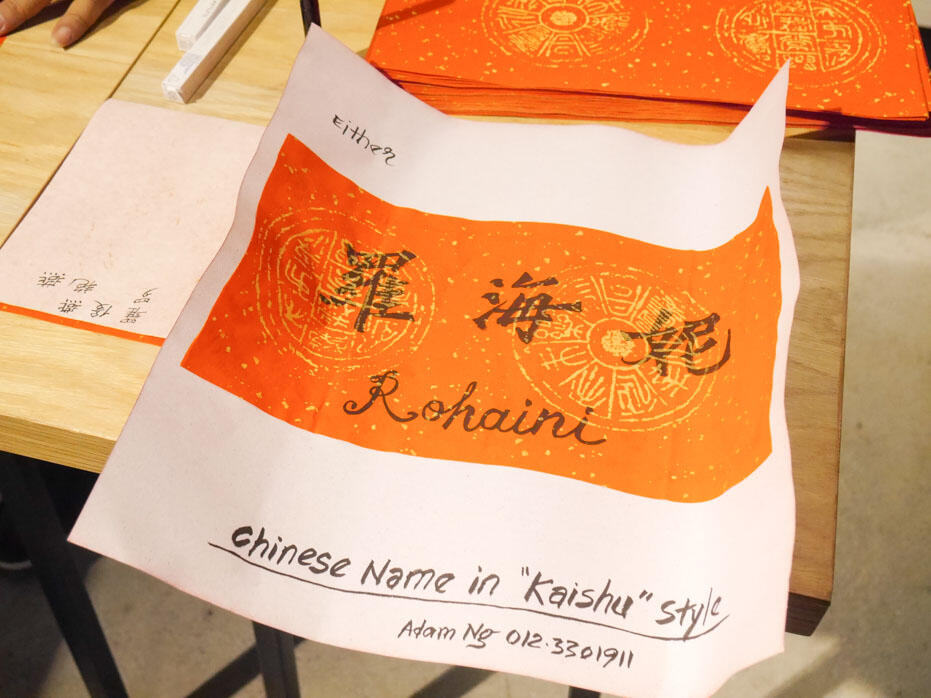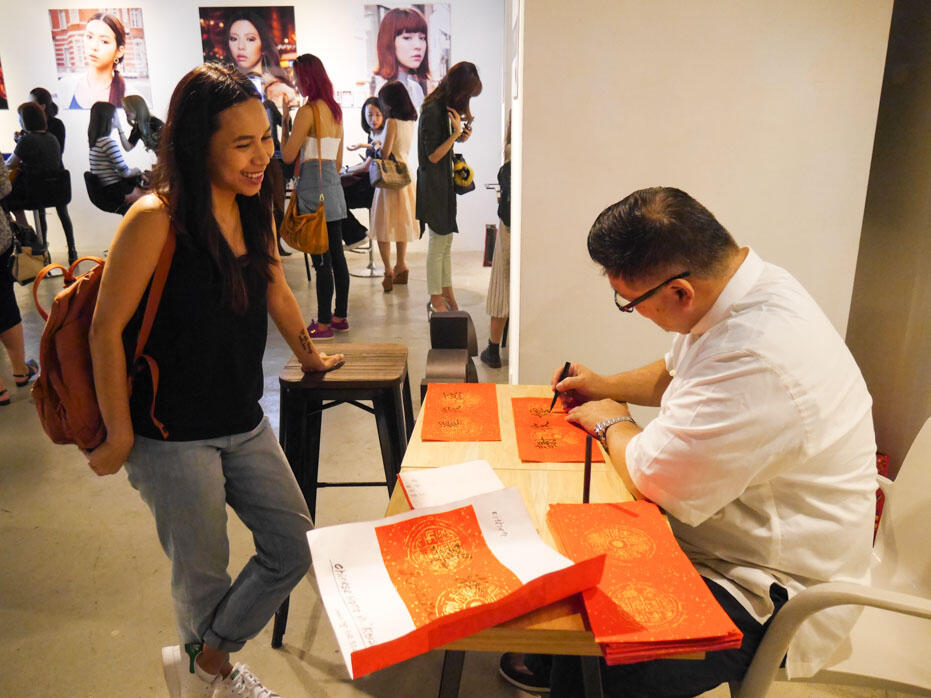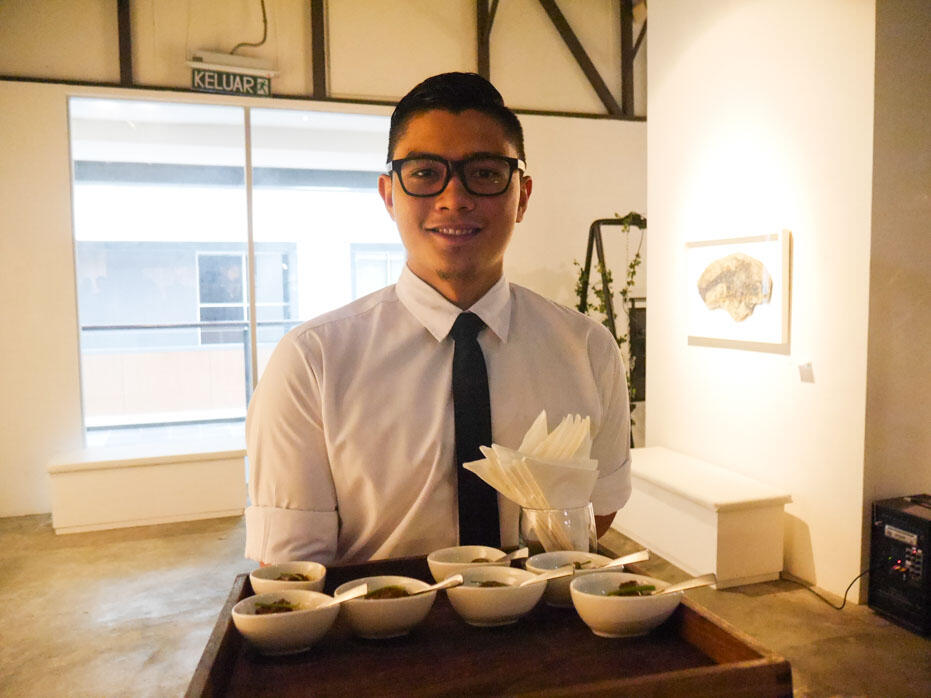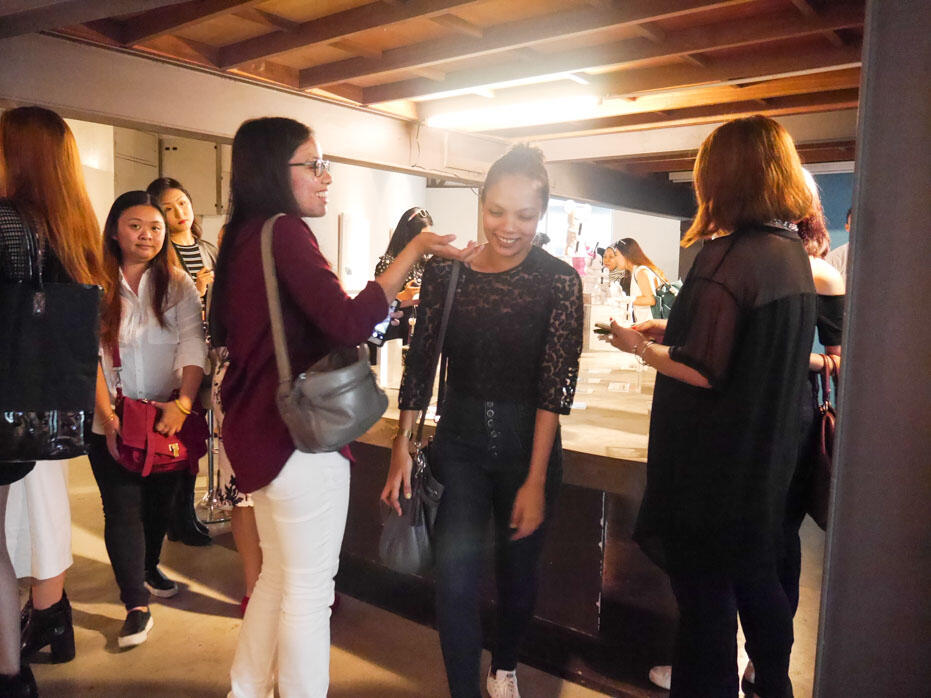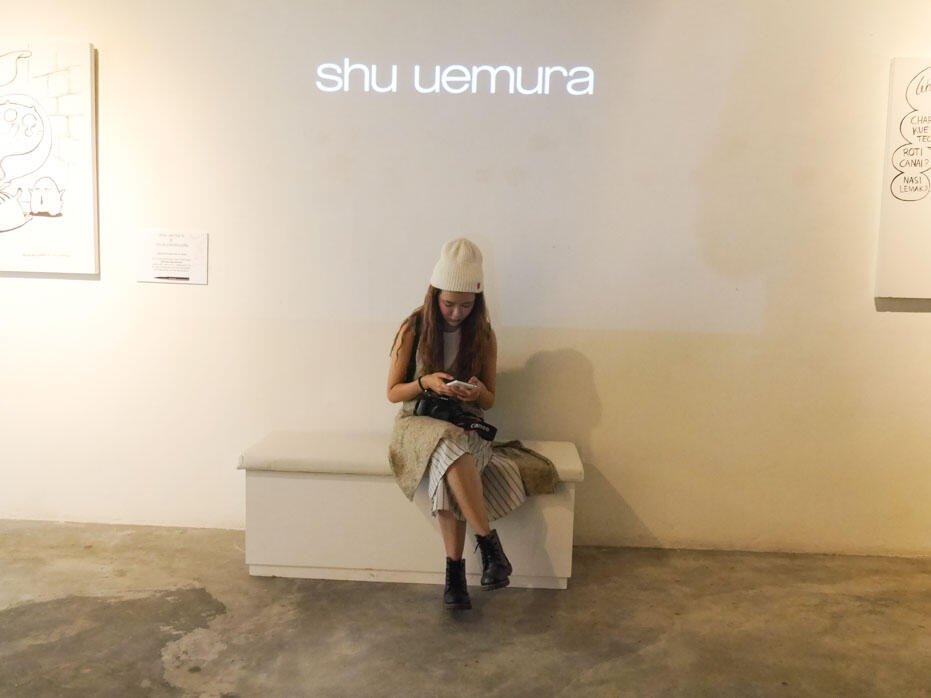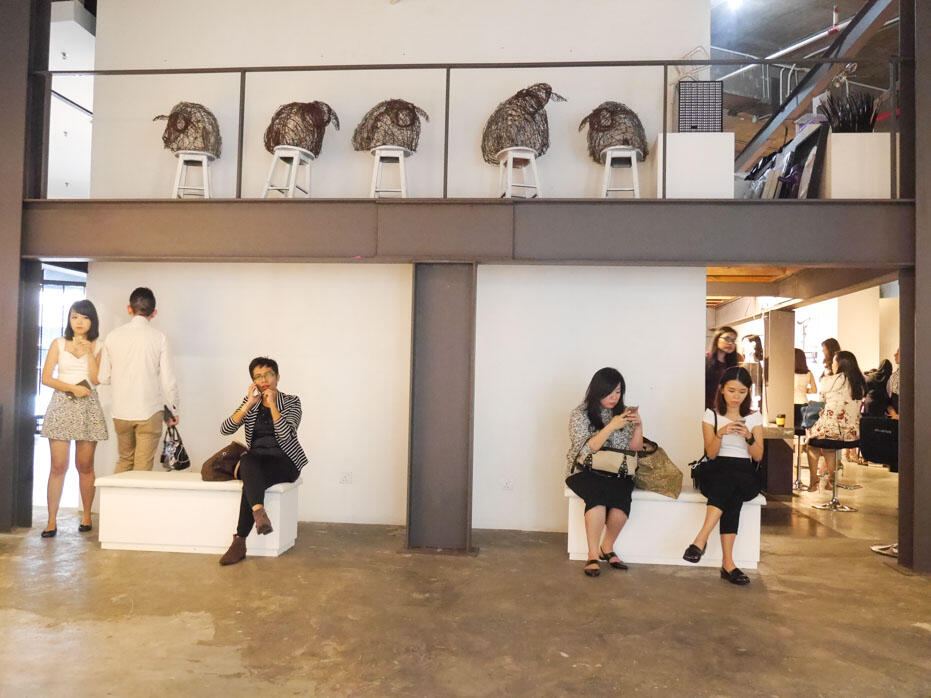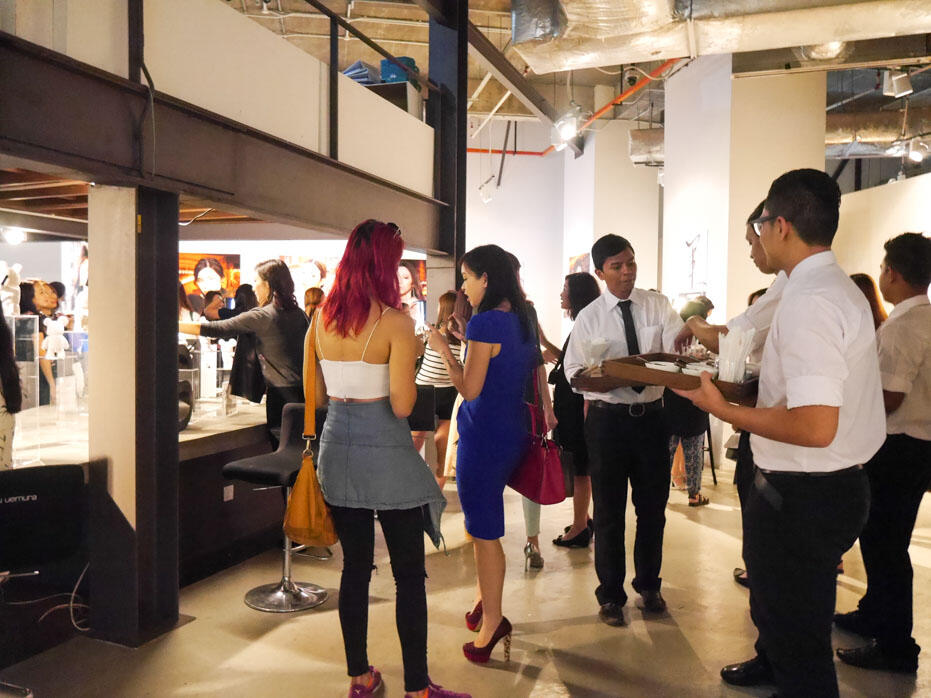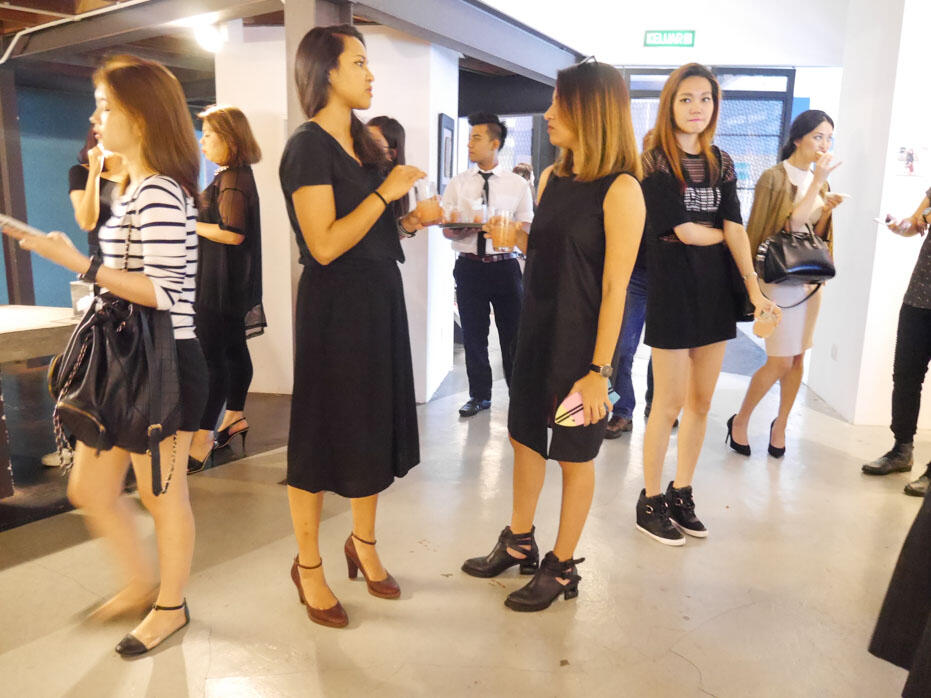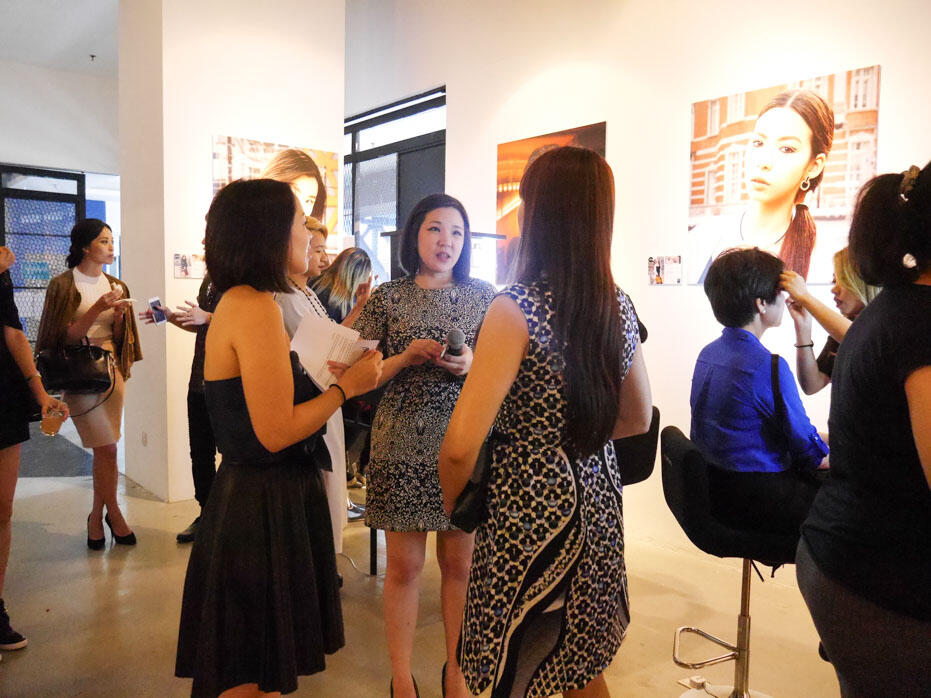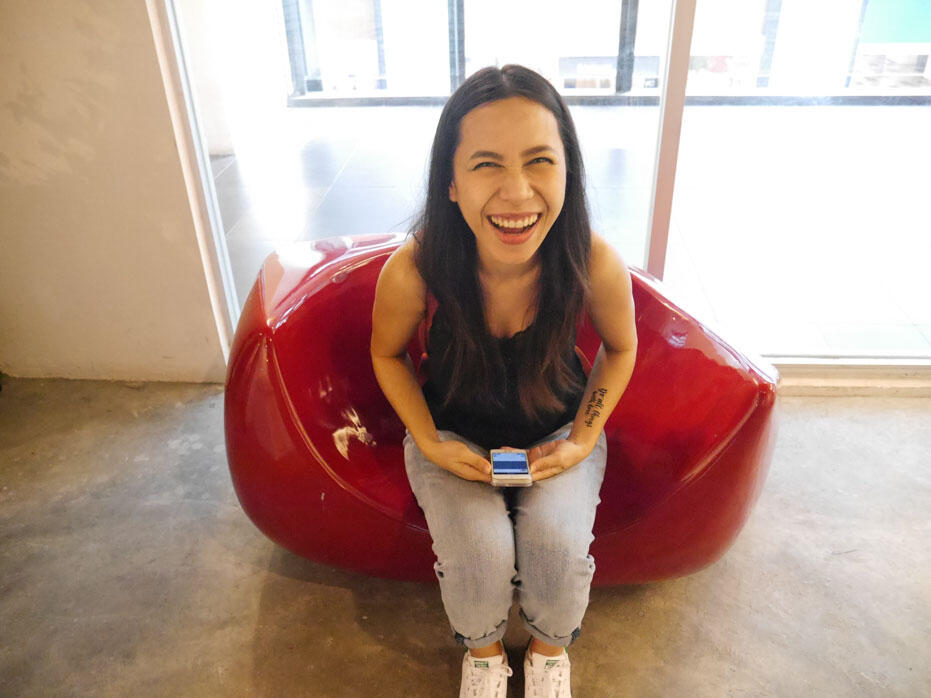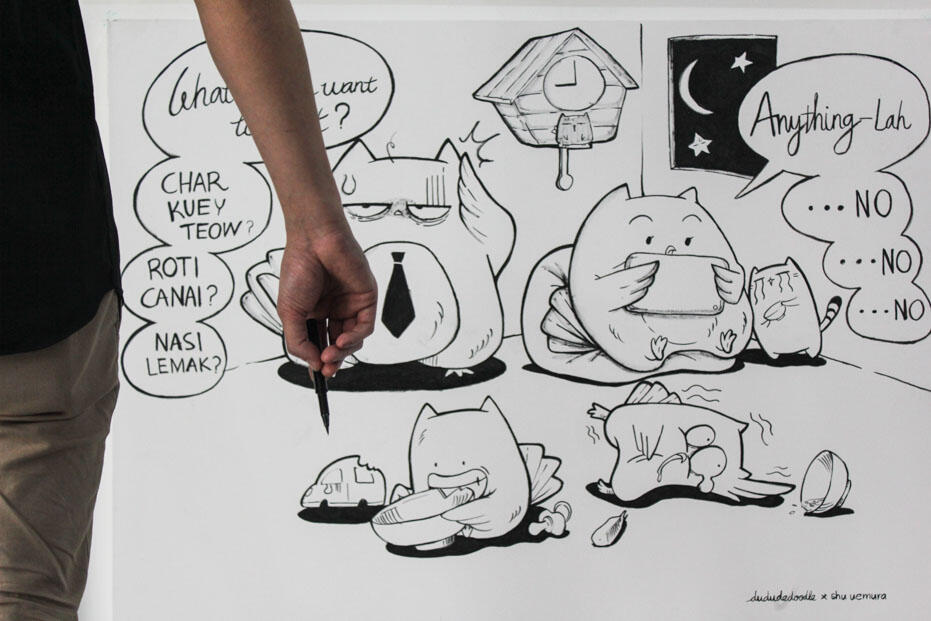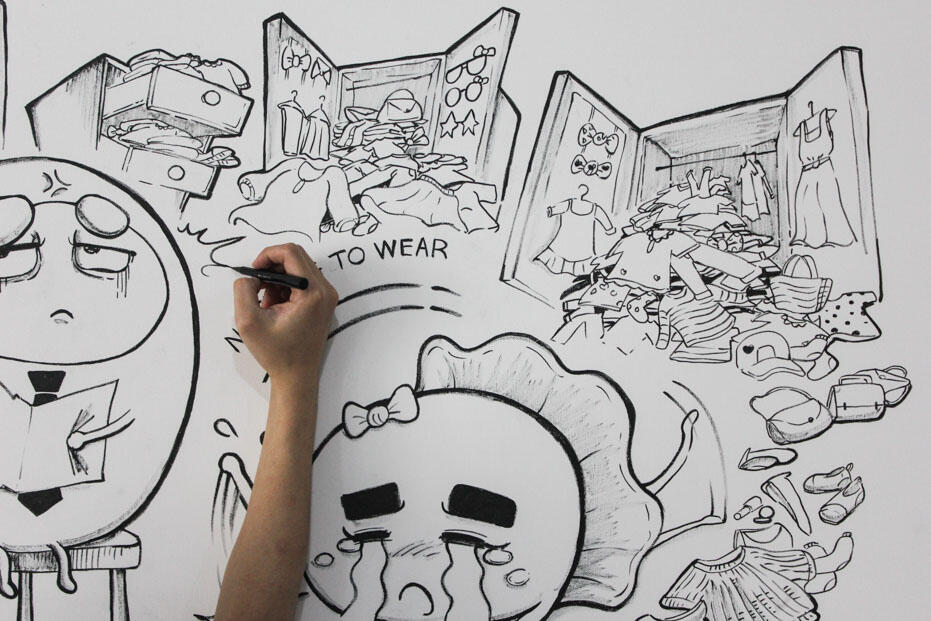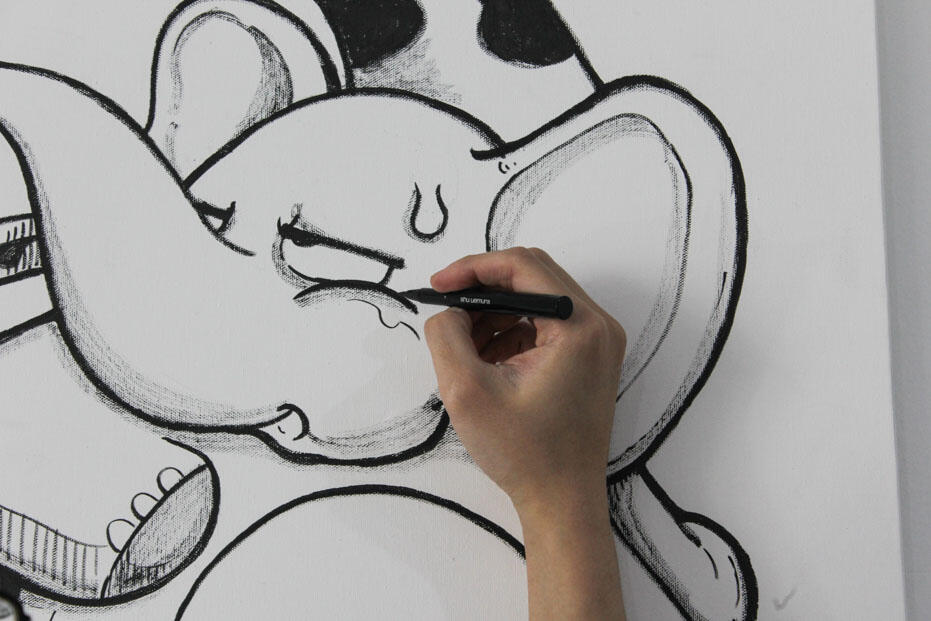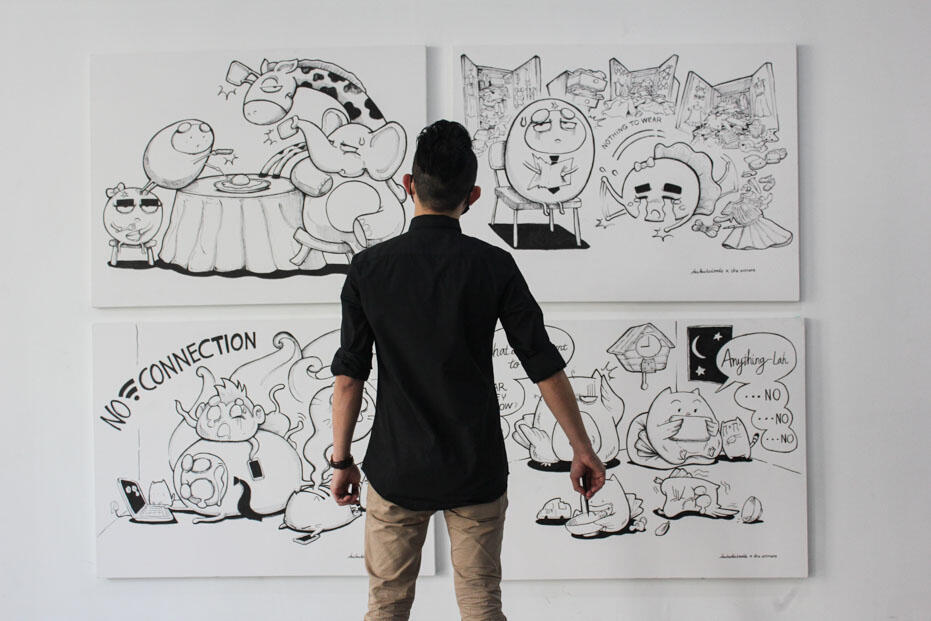 Dududedoodle's artwork illustrates millennials' #firstworldproblems in a series of doodles whilst demonstrating the fine precision and flexibility of the liquid eye liner. 'Nothing to wear' is my favorite piece!
The series of doodle artwork will be displayed for public viewing at Mid Valley Megamall West Lobby till 21st February 2016. Go check them out!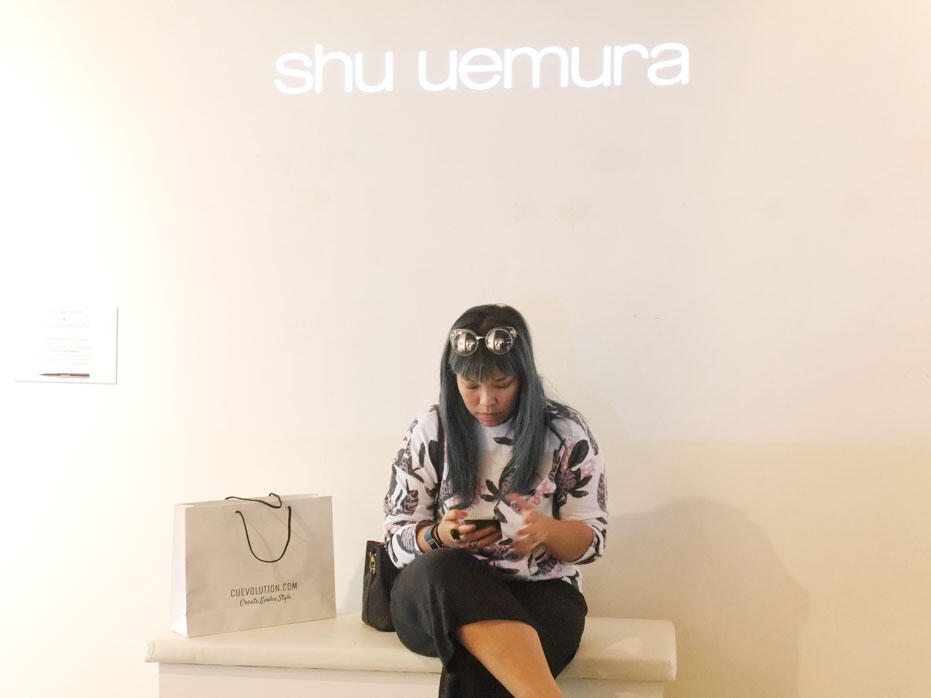 Audra from Women's Health Malaysia.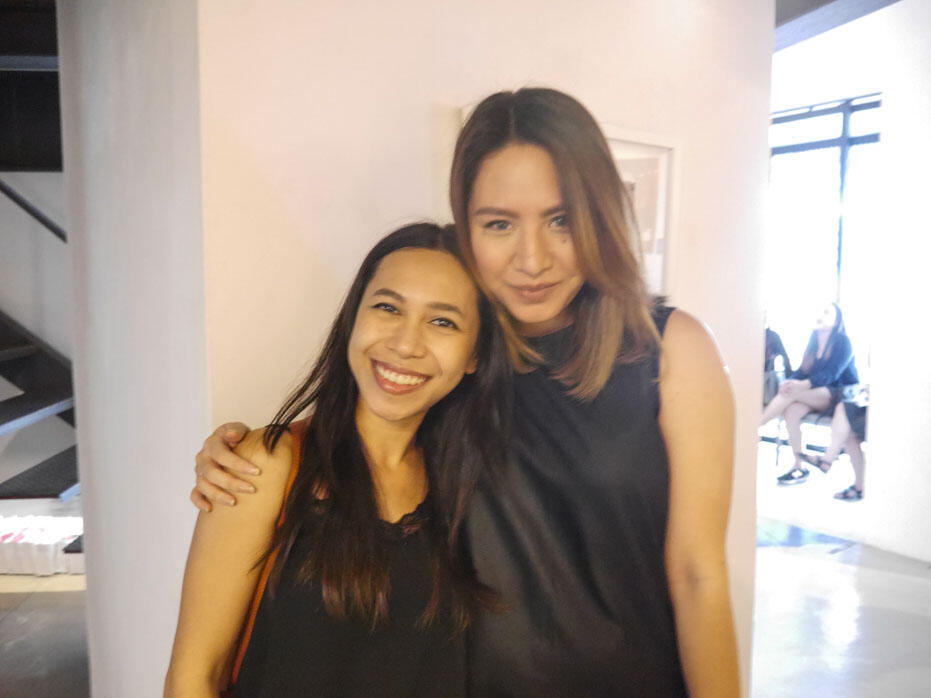 King and Hanie.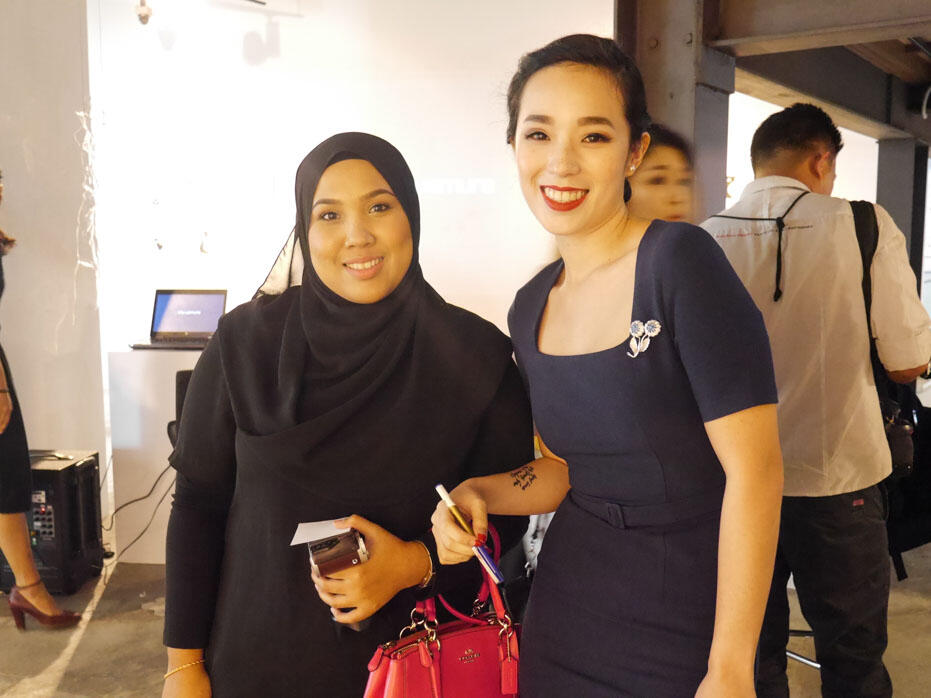 Azreen and Lee Ming.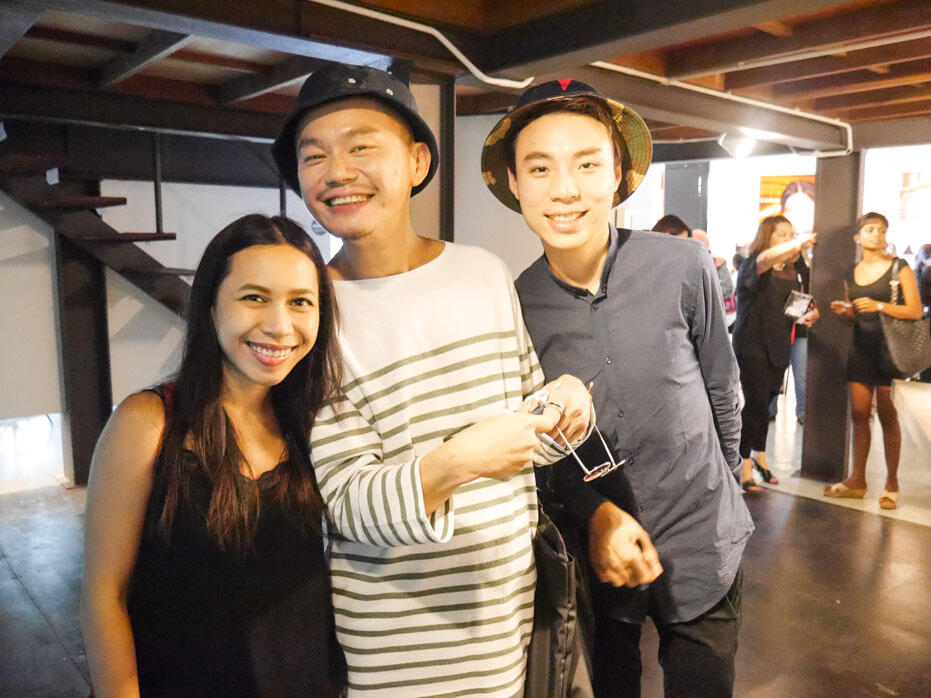 In the middle is make up artist Sheng Saw, who just did Joyce's make up for a recent Glam photoshoot.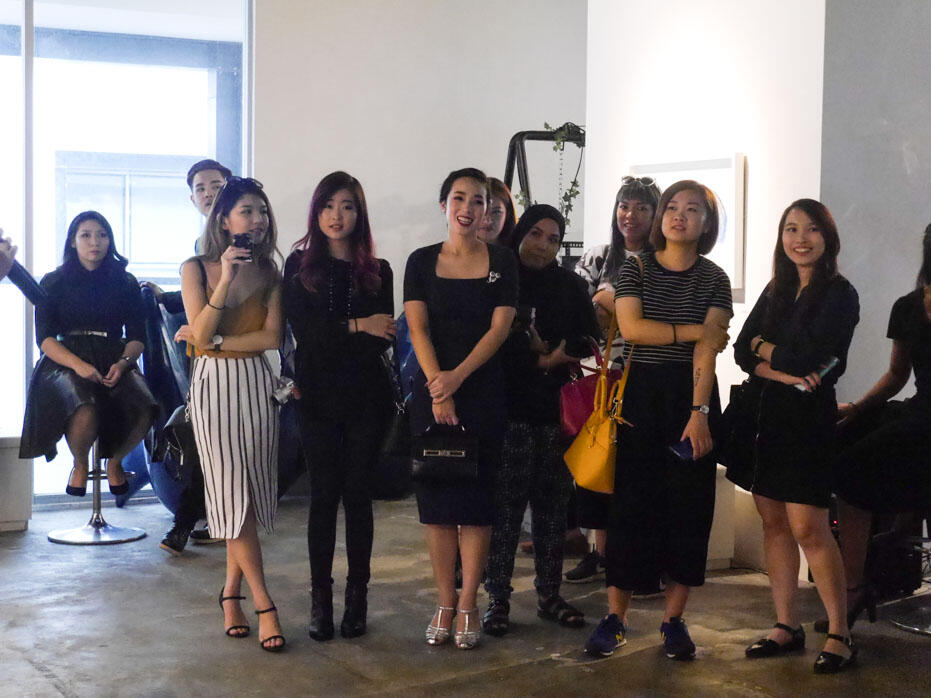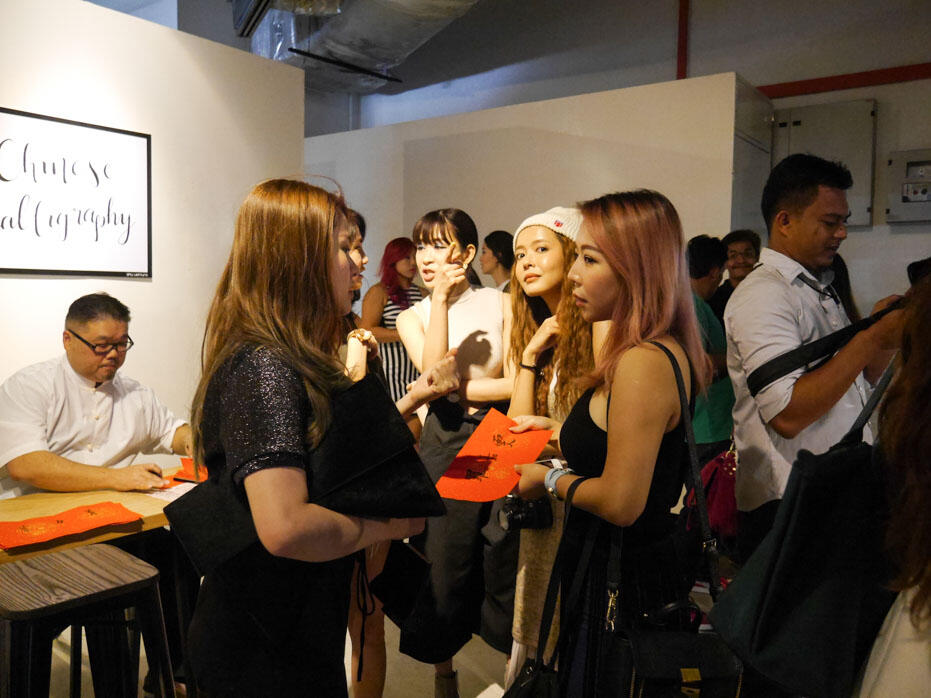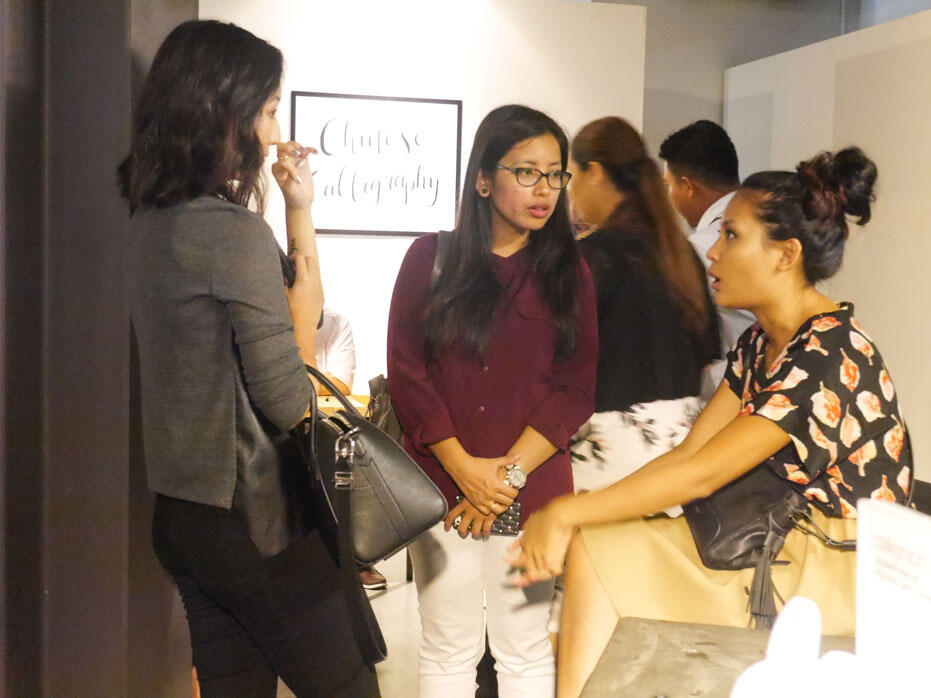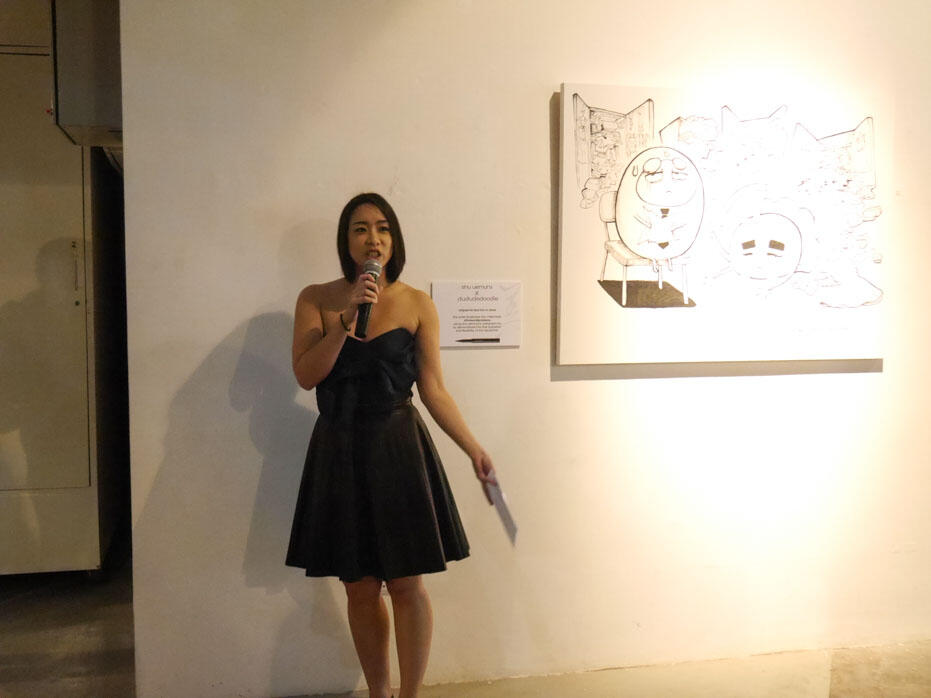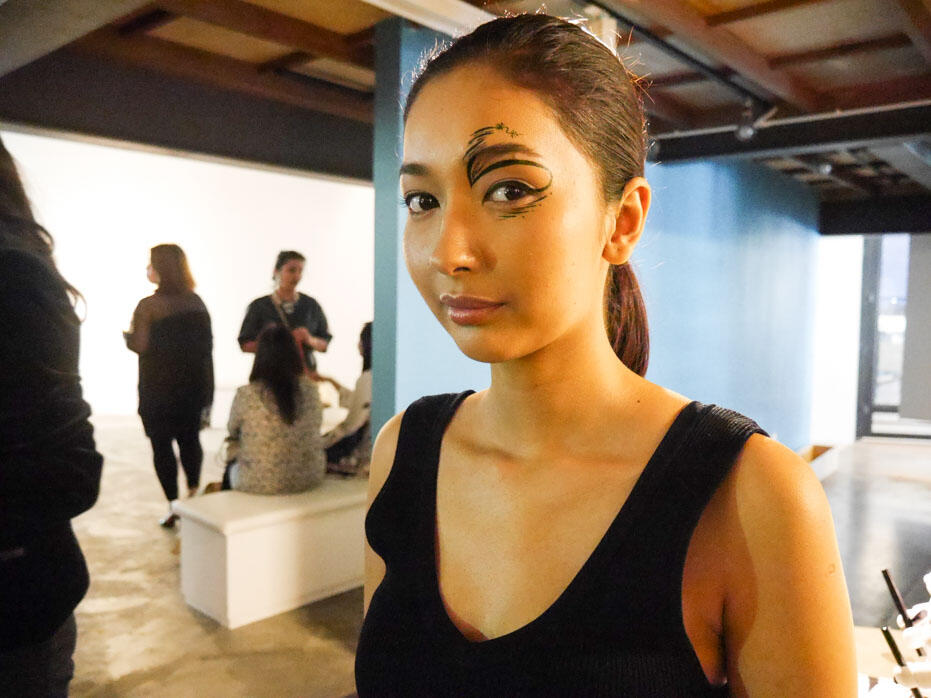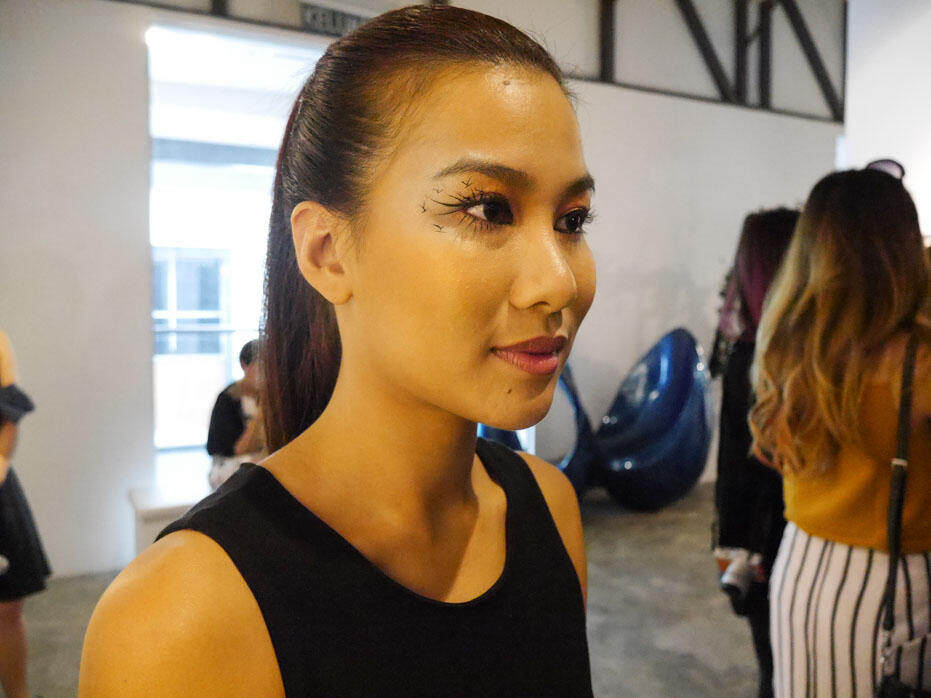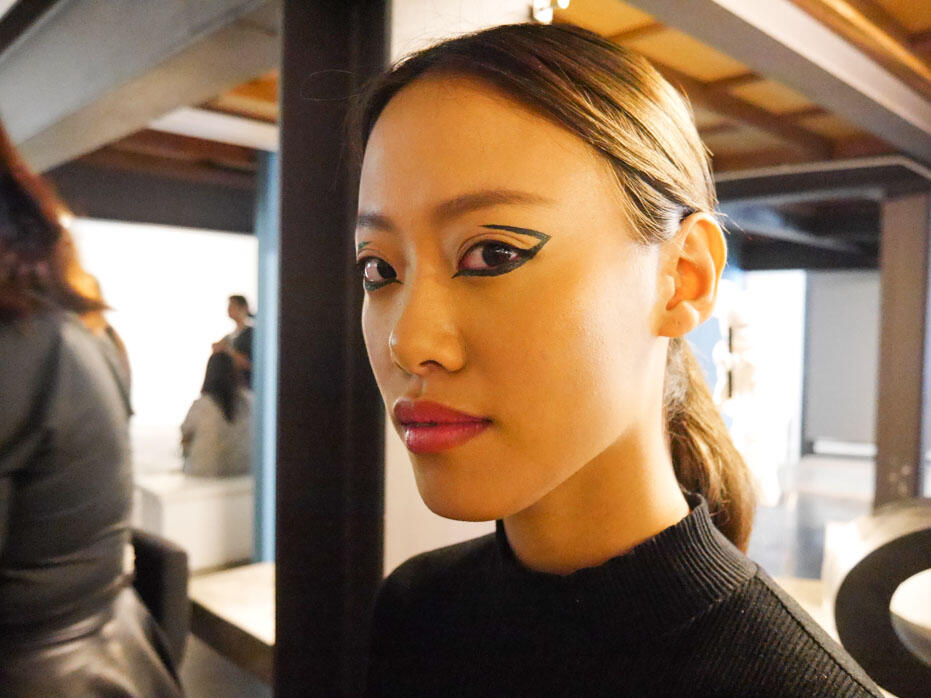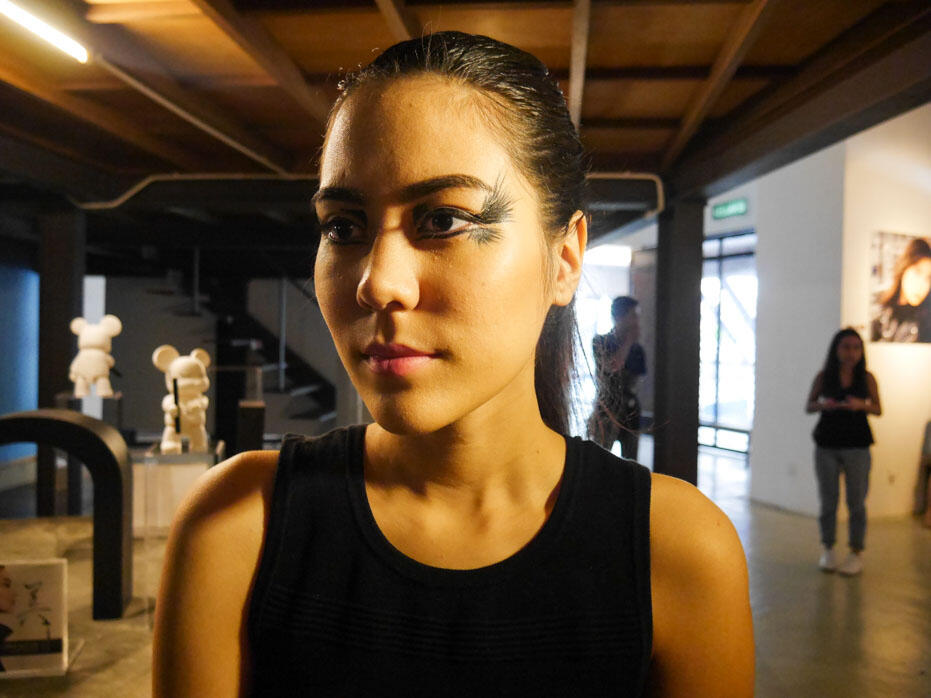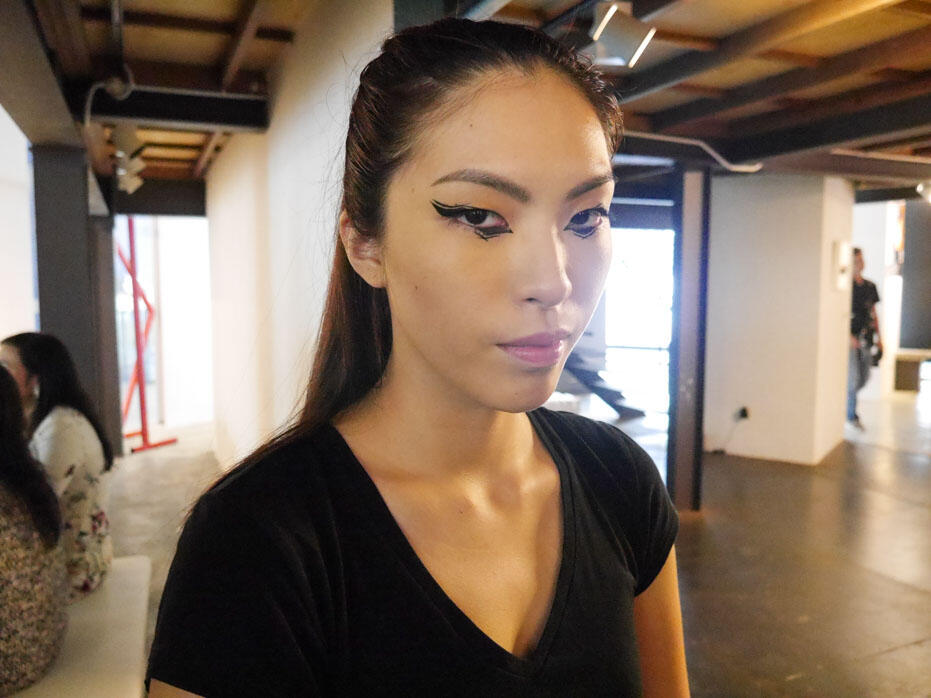 There was even a live showcase where Shu Uemura's make-up artists did their magic on these models!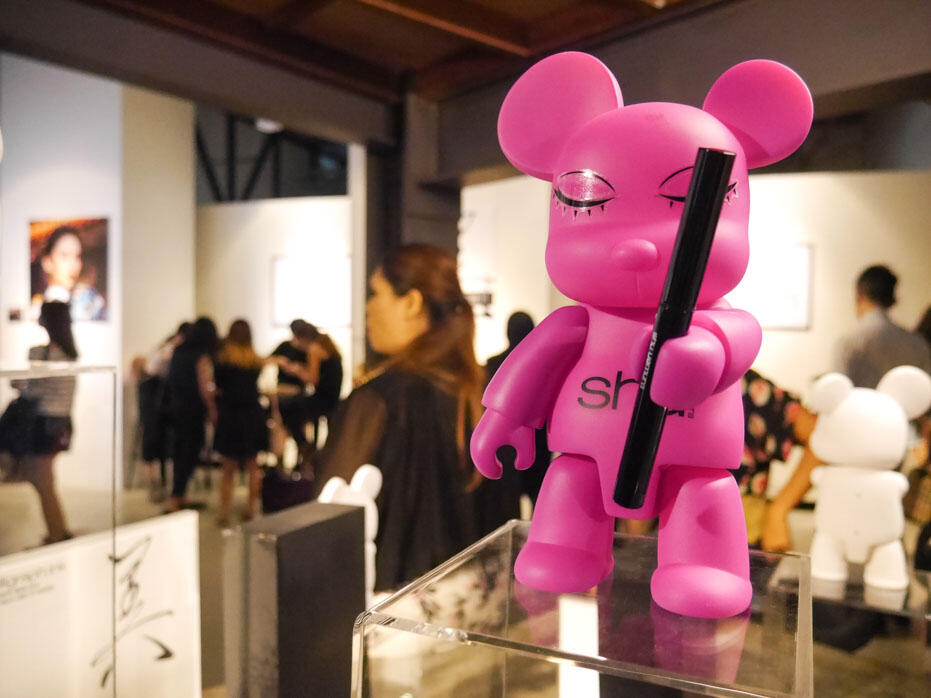 Shu Uemura's calligraph:ink liquid eye liner is priced at RM140 (refill sold at RM70) and is available at all Shu Uemura boutiques, kiosks and counters nationwide.
+ + + + + + +
For more information about Shu Uemura:
Website: www.shuuemuramy.com
Facebook: www.facebook.com/MyShuUemura
Instagram: @myshuuemura