Dhanya, Aps and i dined at Three-Michelin-star Robuchon au Dôme when we were in Macau last year. Sitting at the highest level of the tallest building in Macau, the Grand Lisboa Hotel; Robuchon au Dôme was one of our finer dining experiences which we savoured as slowly as we could.
At the time, Dhanya was going through a personal journey with food and how it makes her feel. She went through her vegetarian phase, raw food phase, and when we were there, was in a phase where she made exceptions for occasions her mind and heart wanted meat. The reason she abstains from gluten and meat is due to how it makes her feel thereafter; but in the case of Robuchon, where we each had a 6-course meal not counting dessert + cheese + bread, she was taken by surprise how it didn't make her feel any less the next day. We've put it down to the produce restaurants of this stature use – and completely believe that how food is garnered is so important cos the energy is transmitted into our own bodies upon consumption.
Our experience at Robuchon was faultless… everything seemed perfect from the view of the glimmering skyline during dinner and impeccable service to the presentation and flavour of every dish served.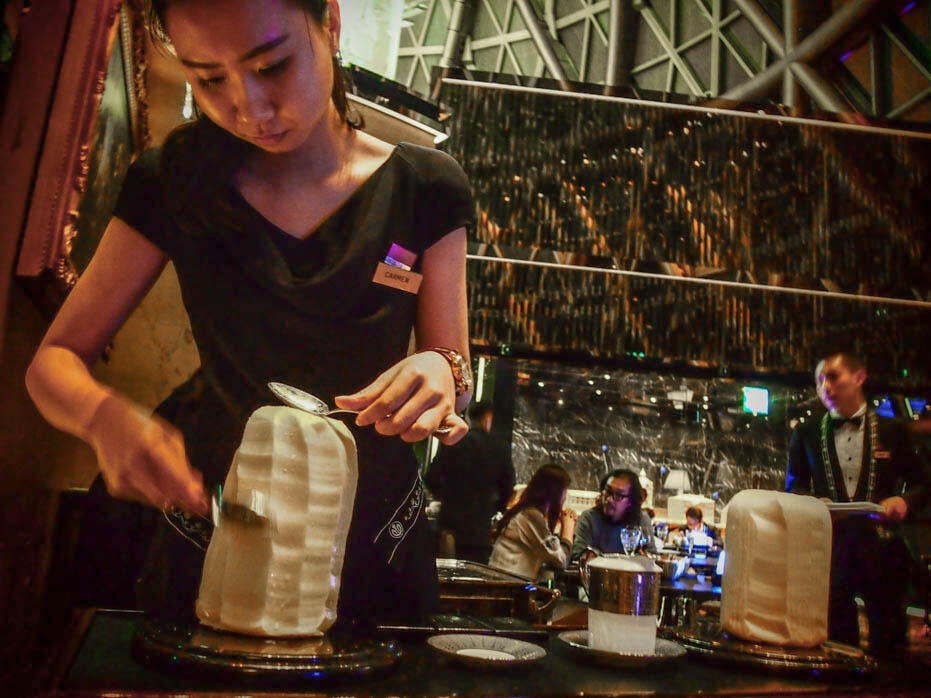 Scraping the butter
Salmon tartare with French caviar, tiny purple edible flowers, gold flakes, gold turmeric sauce, and crisp bread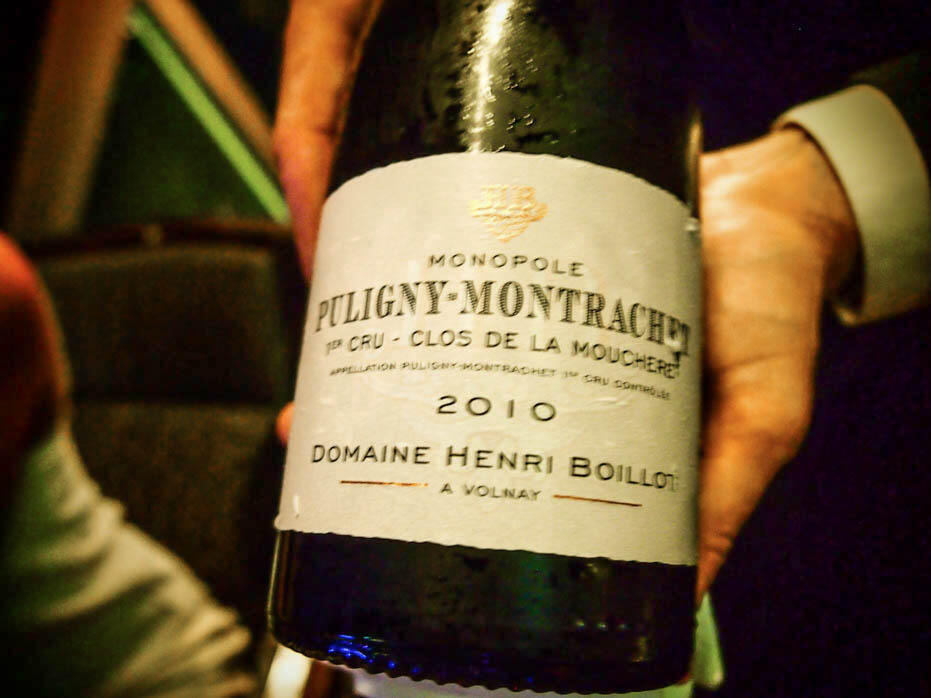 Aps and i love our wines so we requested for wine pairing recommendations. We didn't ask for the price cos it didn't seem very becoming… let's just say i've erased how much it cost from my memory.
The waitstaff were so sweet to offer Dhanya a glass of sparkling juice so she wouldn't feel left out 😀
Yamagishi egg that i burst to eat with its accompanying spinach ravioli, parsley emulsion and morel mushroom. This was so delicate and delicious that i sometimes dream back about it.
Cod with cauliflower puree and florets, with Hokkaido sea urchin
Seared duck and foie gras, house mashed potato and pear + grapefruit marmalade + pineapple
We opted for the cheese platter and ended with two desserts…
Dhanya obviously trying not to lose it for dessert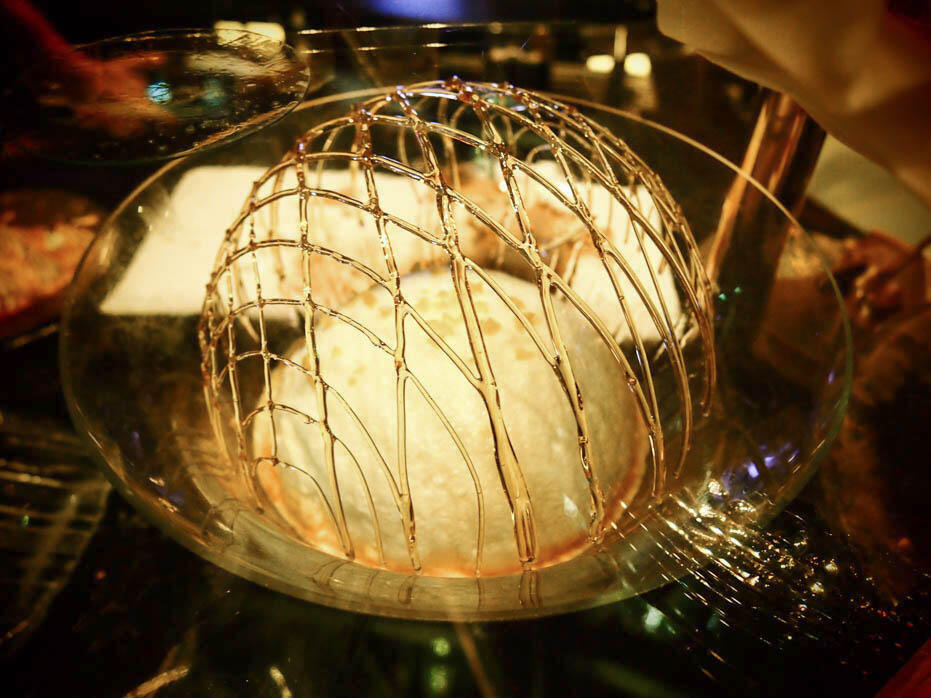 + + + + + +
Robuchon au Dôme
43/F, Grand Lisboa
(Go to the 39/F, then change elevator for the 43/F)
Lunch: 12:00 – 14:30 hrs
Dinner: 18:30 – 22:30 hrs
For Reservations: (853) 8803 7878