Macau, with all its extreme lavishness (as i wrote about *here*) spared no expense when it came to their spa, which i have absolutely no misgivings about. However, Six Senses spa (which i visited in mid-2015) will continue to do operate under the management of MGM Resorts Macau from 2016 onwards.
I was fascinated by the molded walls which glowed ambient lights that changed colour. It was by far one of the most beautiful spas i'd ever stepped in!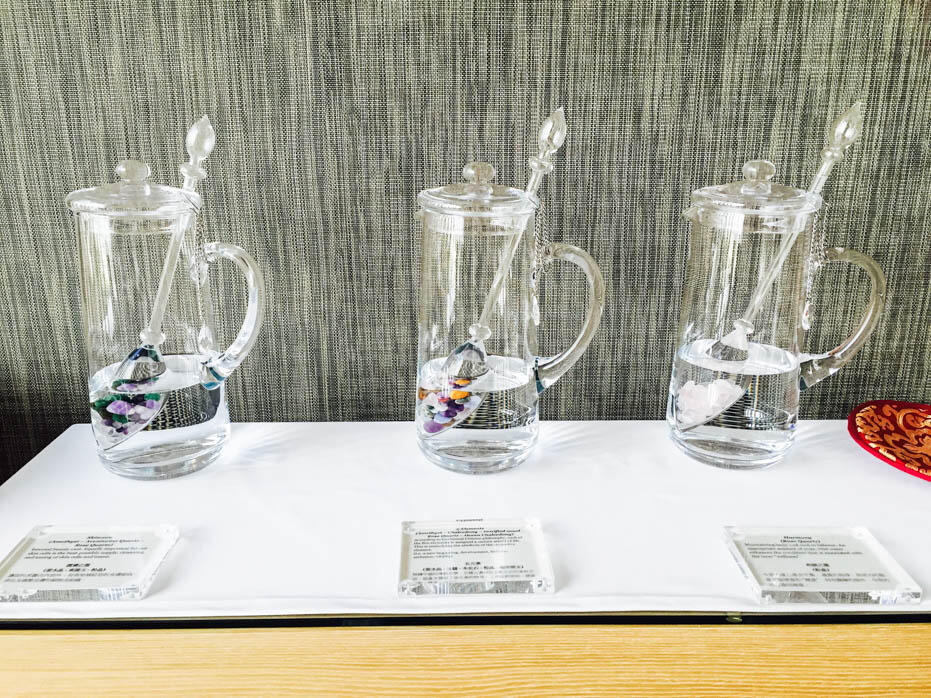 Crystals placed in drinking water
Even their steam room had colour-changing walls, magical!