KinkyBlueFairy was recently engaged to extend invites to SALON; a pop-up space which previewed luxury brands that will soon be available in the world's first Isetan The Japan Store, set to open in the third quarter of this year in Lot 10, Kuala Lumpur.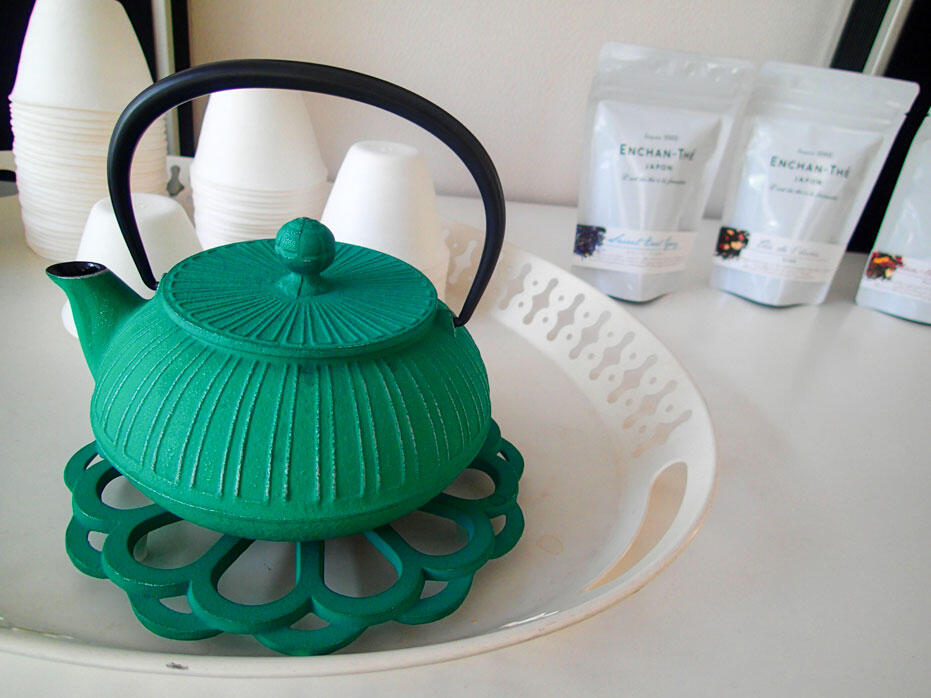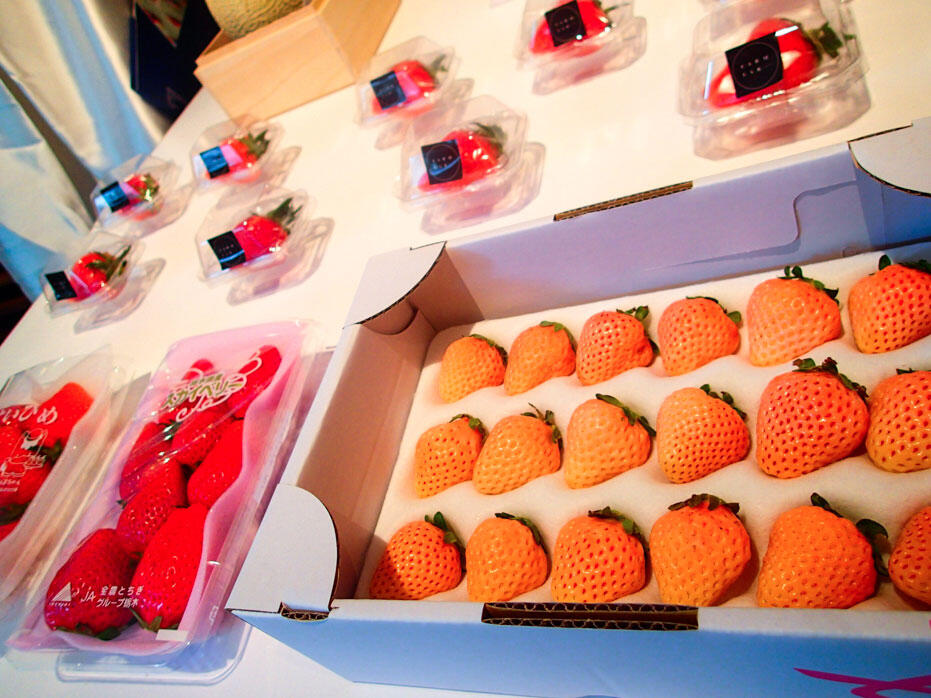 Japanese strawberries going at RM20 each. It was my first time trying them and they were extremely juicy, to the point you may make tiny slurping noises which might not prove very elegant.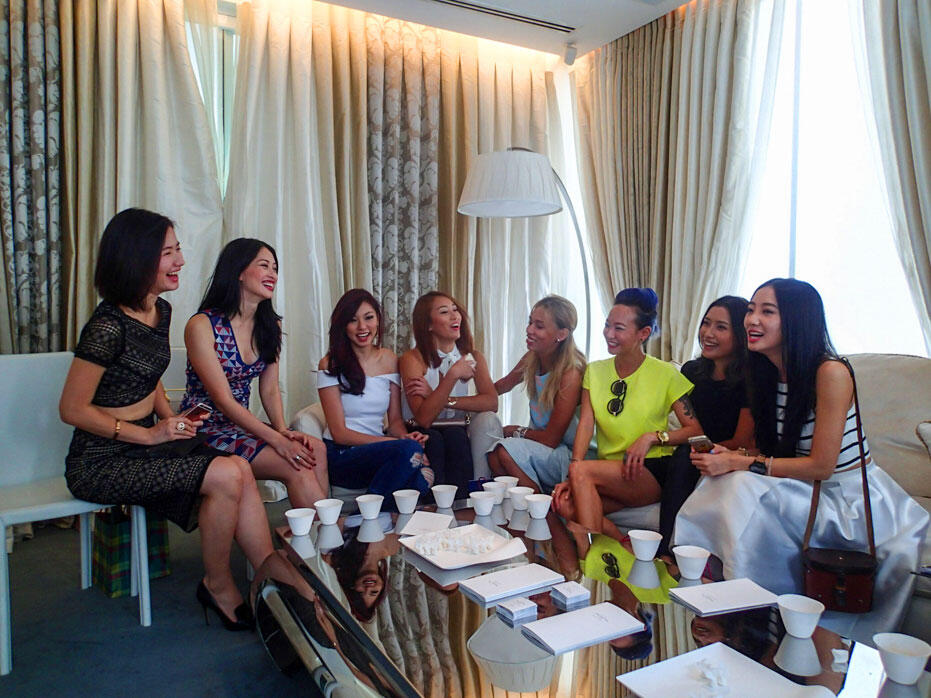 KBF invited some men too but only the ladies showed up! Girlie time! Thanks for coming!
L-R> Melissa Tan, Sarah Lian, Lina Soong, Vanessa Tevi, Lexie Rodriguez, me, Sandra Woo, Chelsia Ng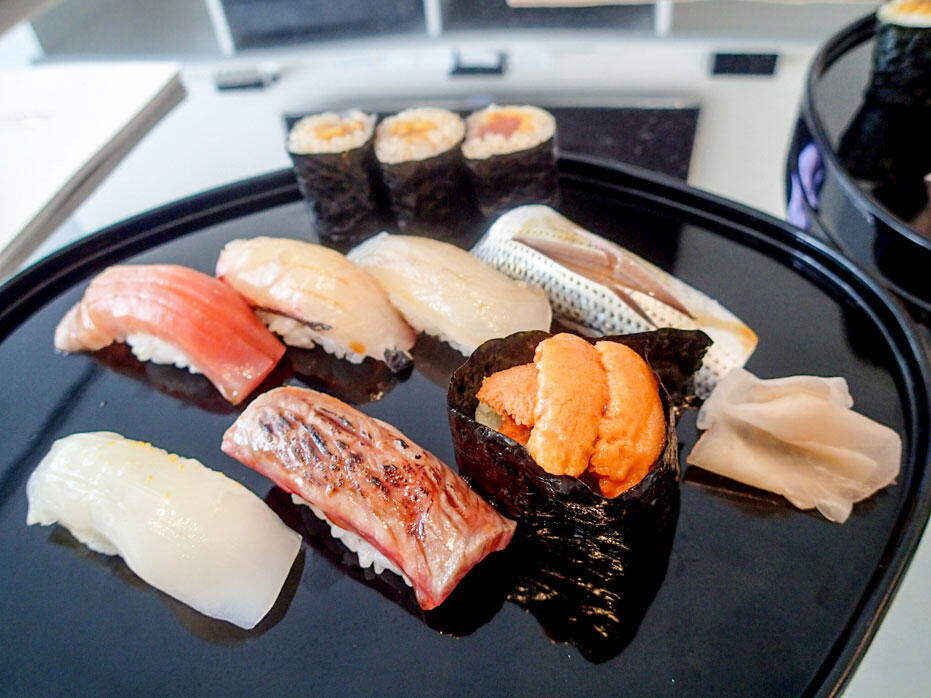 Sushi by 1 Michelin star chef = heaven
Sandra is was on a vegetarian diet of sorts but when that plate was set in front of us, the ultra-foodie in her caved in. I don't blame you Sandy. In fact, i'd be flabbergasted if you DIDN'T take a piece!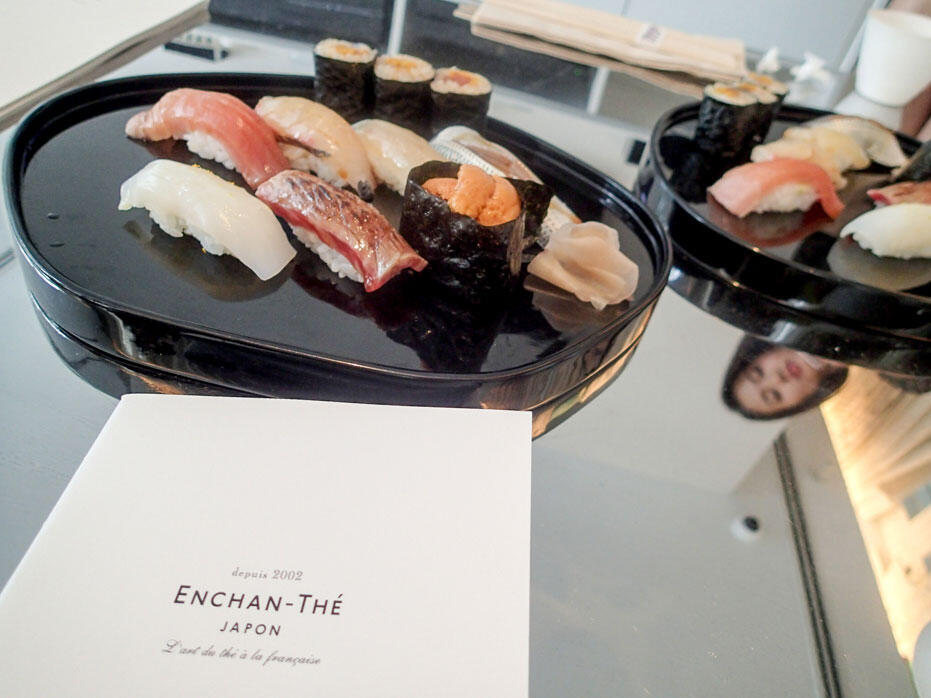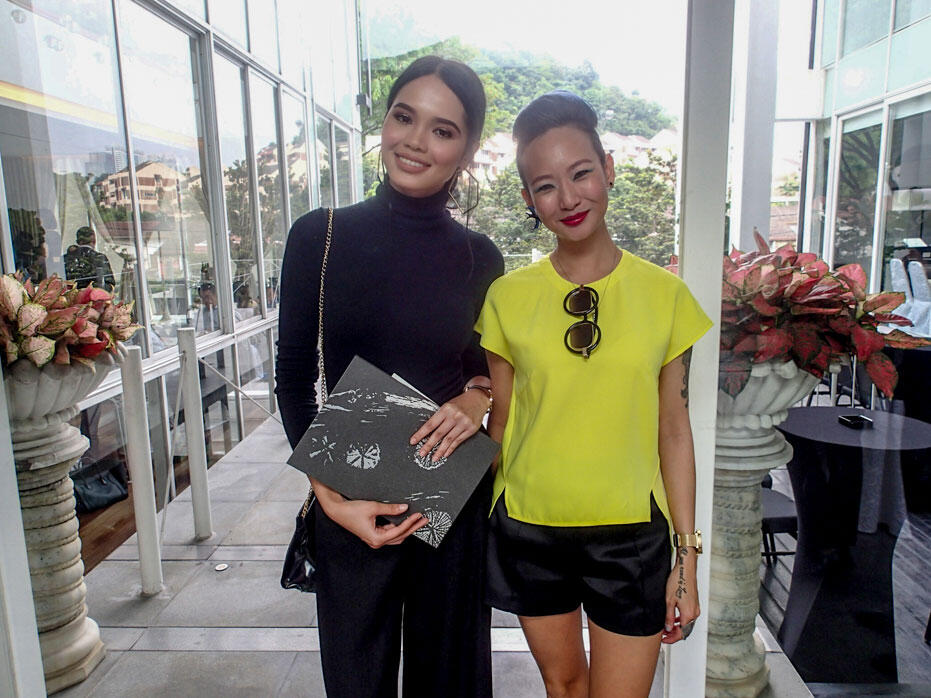 Ain Edruce and i. Her make up was per.fec.tion.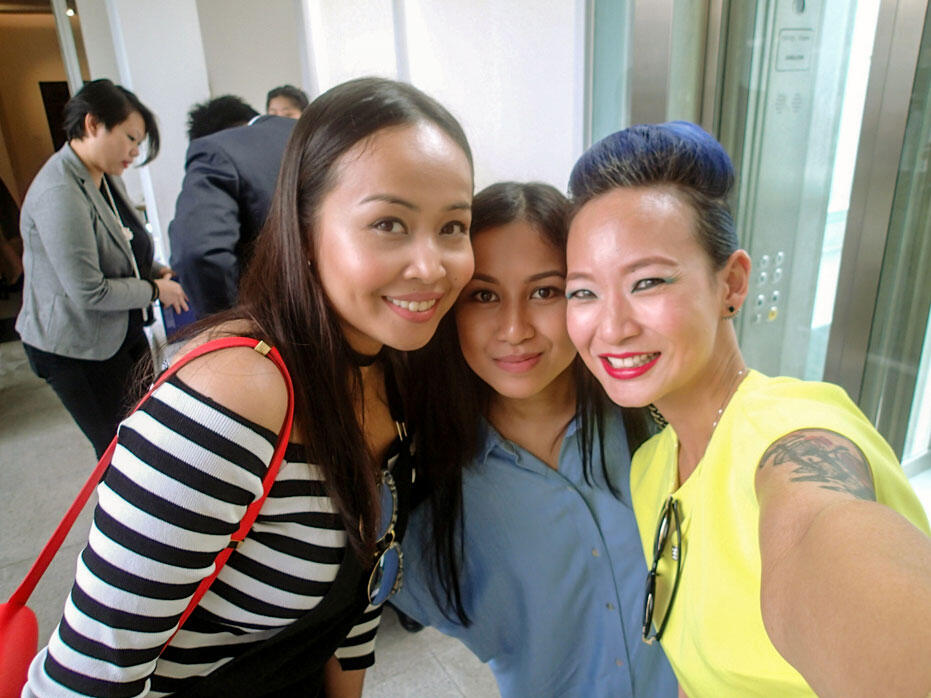 Dahlia Nadirah, and her friend Puteri who lovedddd my Peter Rabbit tattoo #PeterRabbitfans hollerrr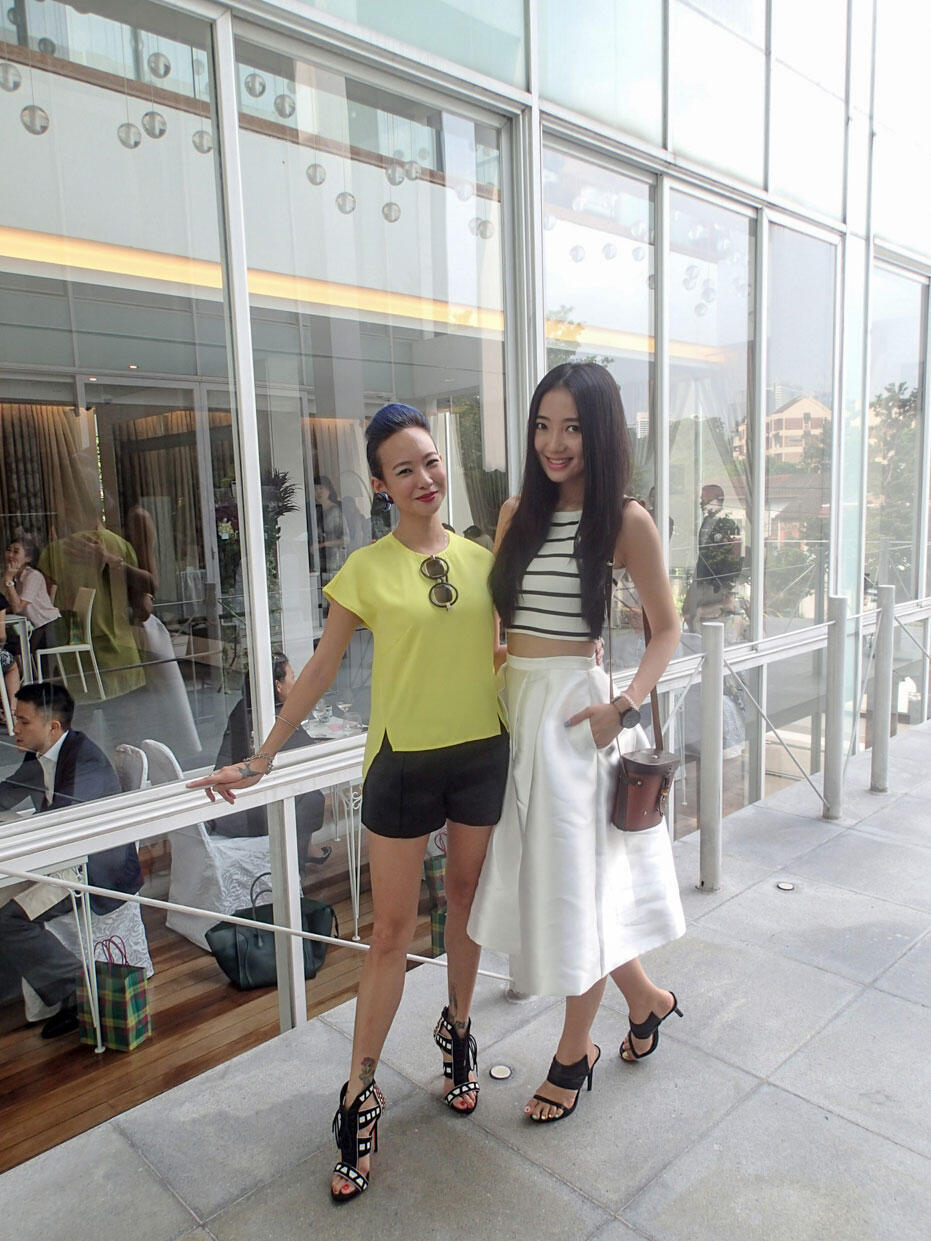 Chels and i are both wearing tops and bottoms from Love, Bonito!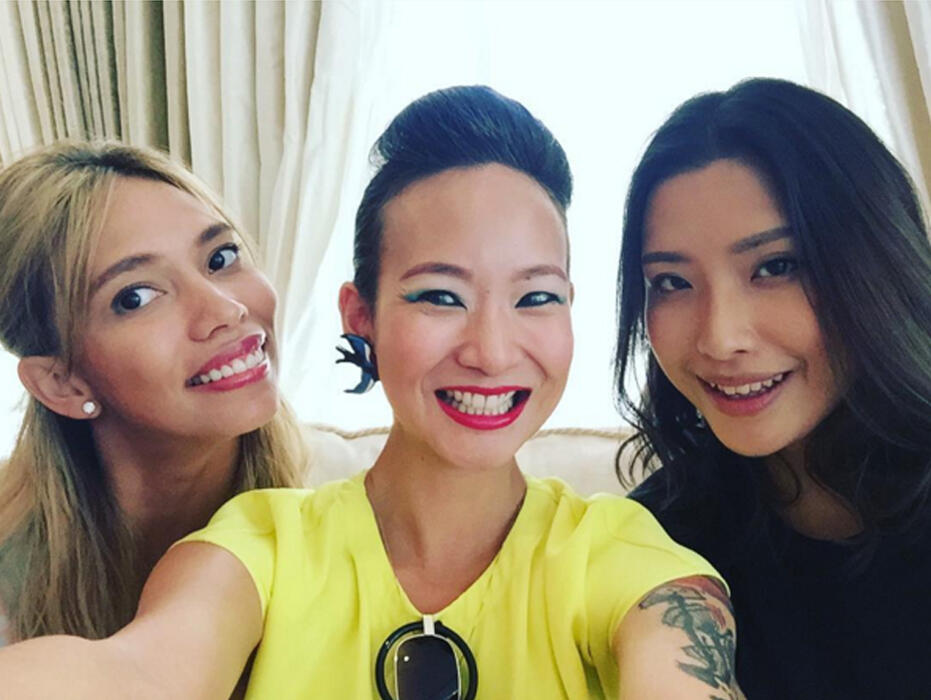 Lexie, me, and Chels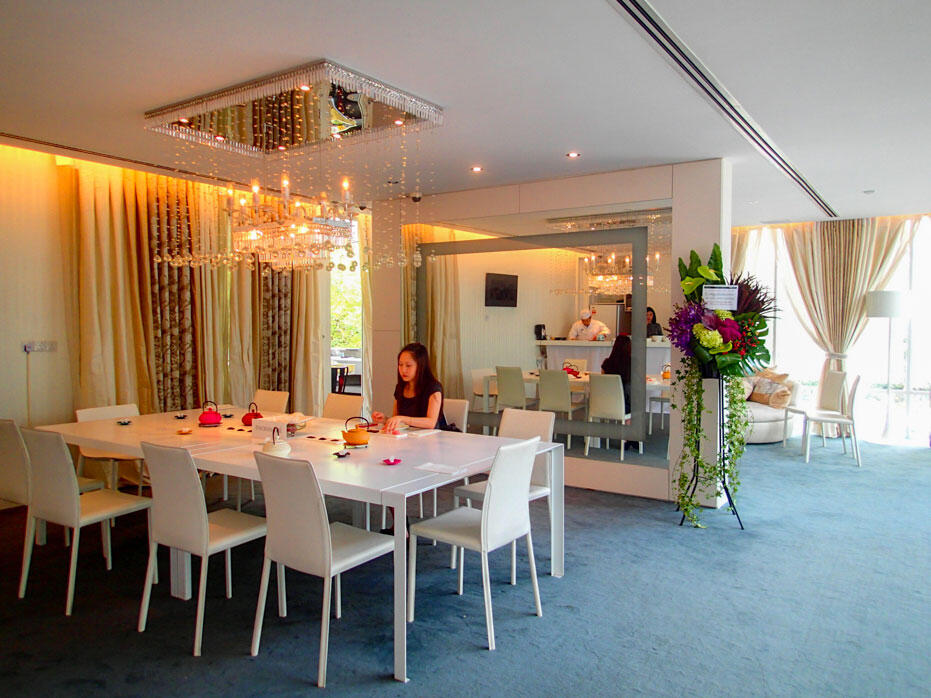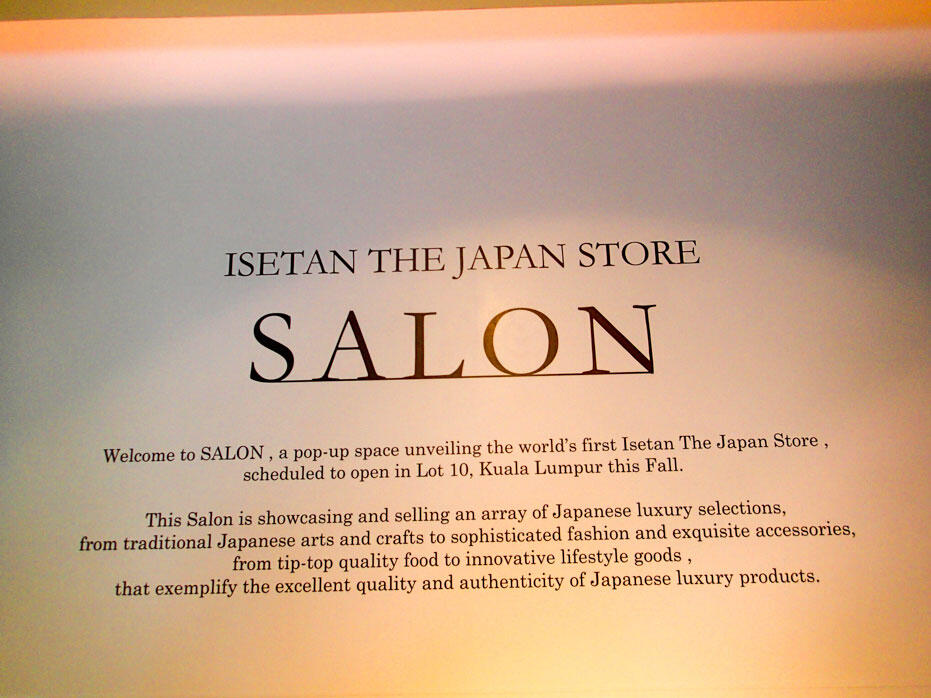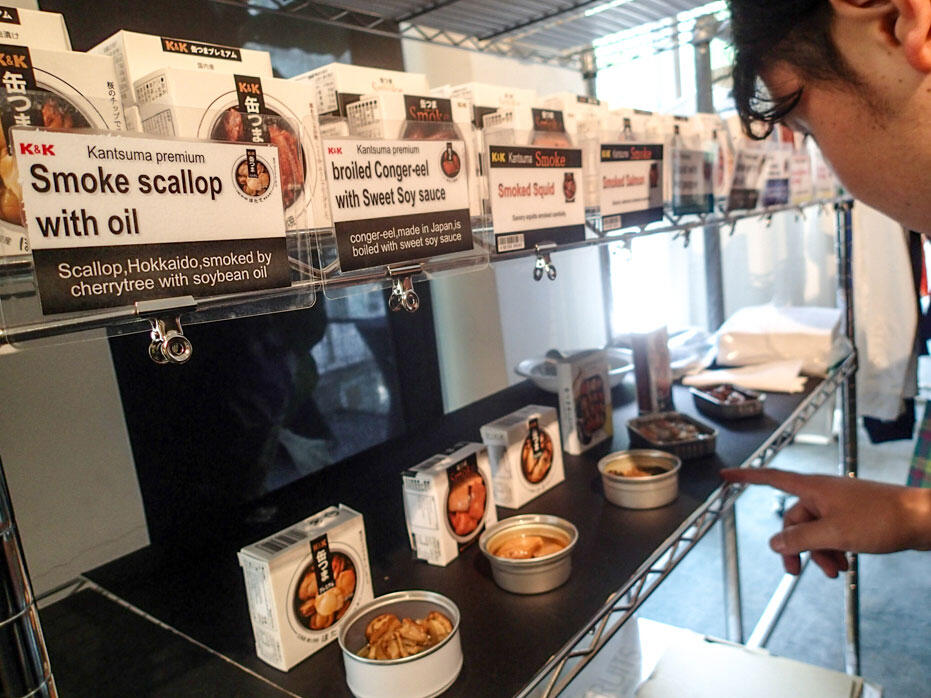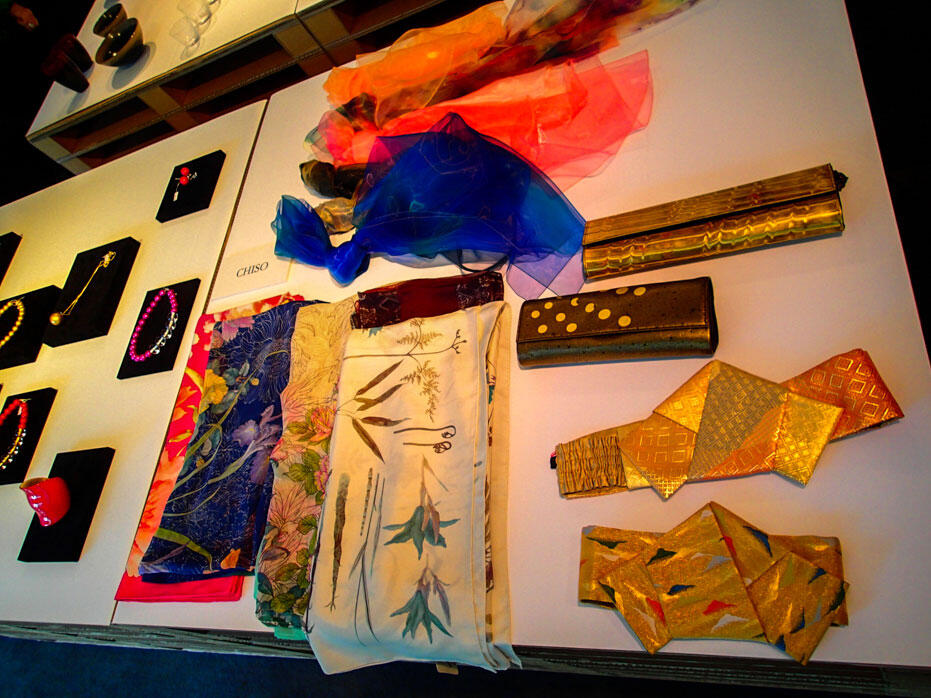 Chiso is a long-established Japanese textile company that has been creating fabrics and textiles of the highest standards since 1555! Founded in Kyoto, the company prides themselves on creating an array of textiles from high grade Kimonos to Yuzen fabrics. Their artisans belong exclusively to the company and inherit Chiso's tradition from predecessors, with characteristics like instinct and experience held in high regard in contributing to their highly-skilled techniques.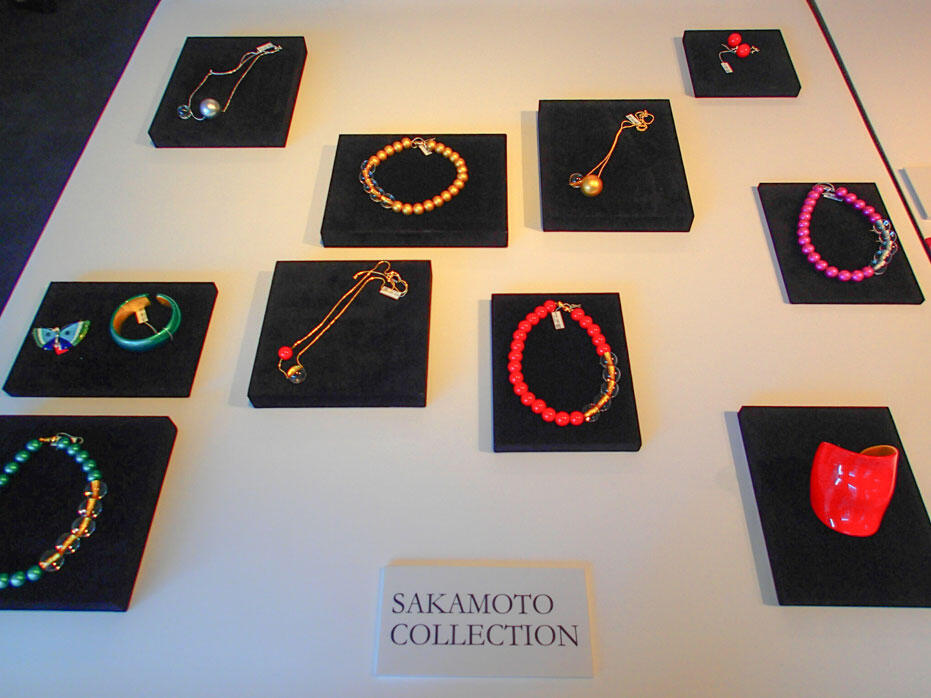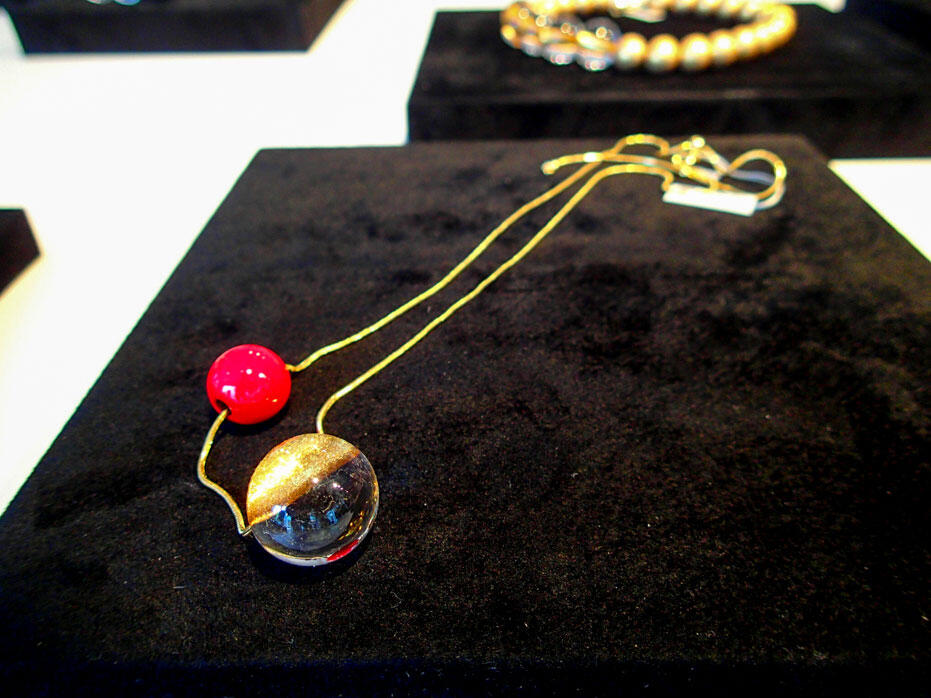 I love this piece from Sakamoto collection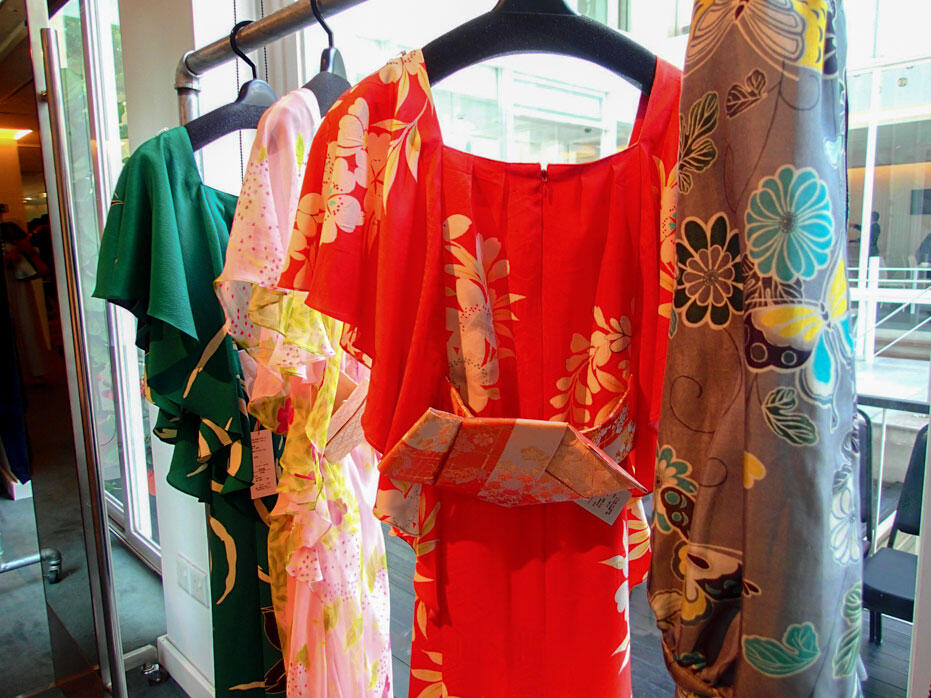 Hyakkado kimonos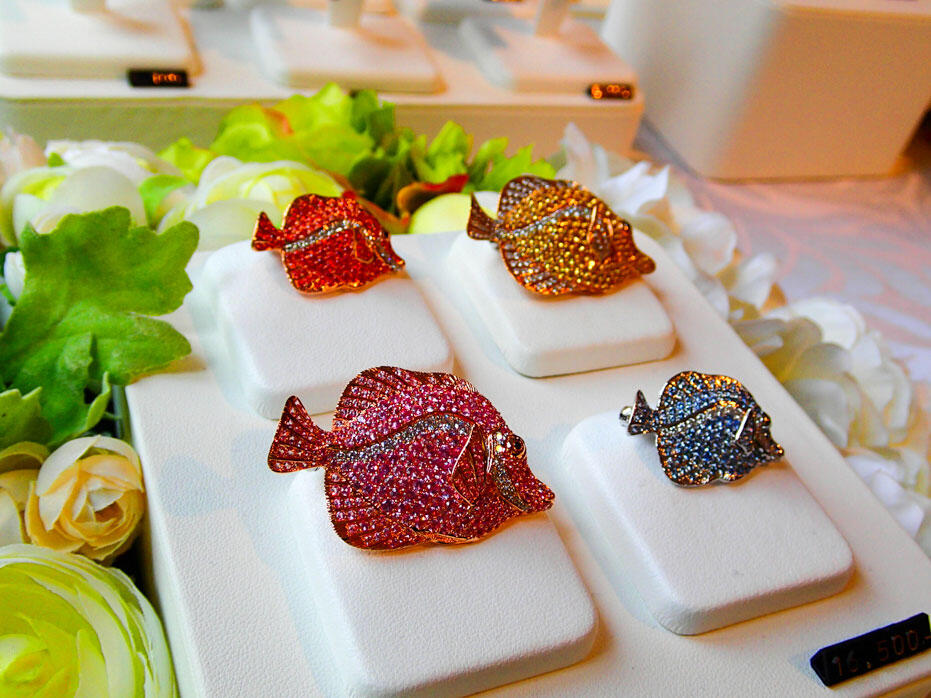 Bijou de M is a jewelry brand by Japanese designer Mio, who creates jewelry to bring one joy and happiness (win for me). Her delicate exquisite pieces are fashioned after flora and fauna with my favourites being the flamingo, angel fish, rabbit, honey bee, and penguin. All of them are very beautiful…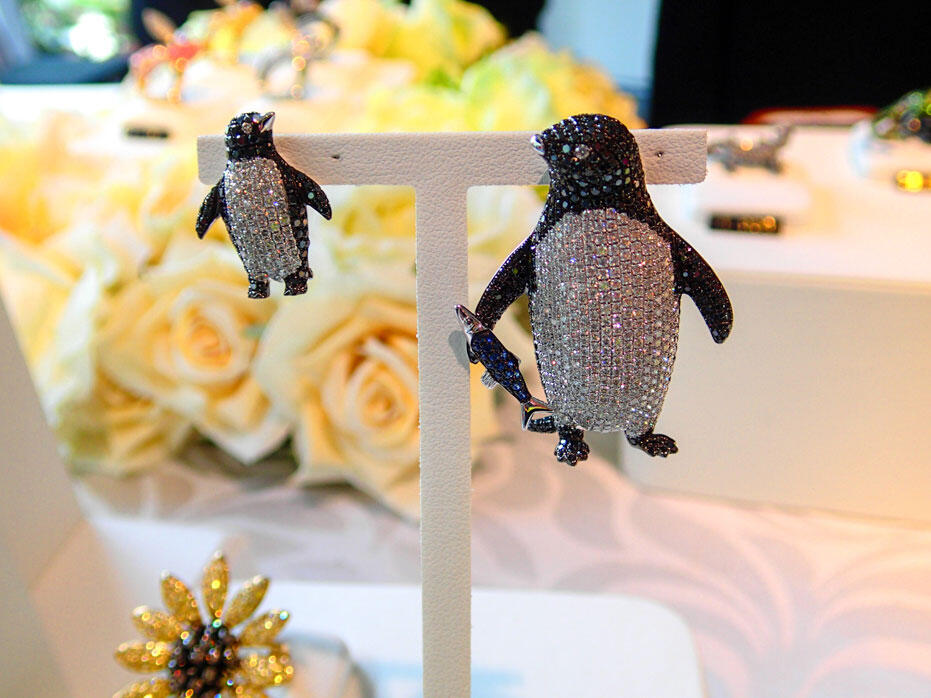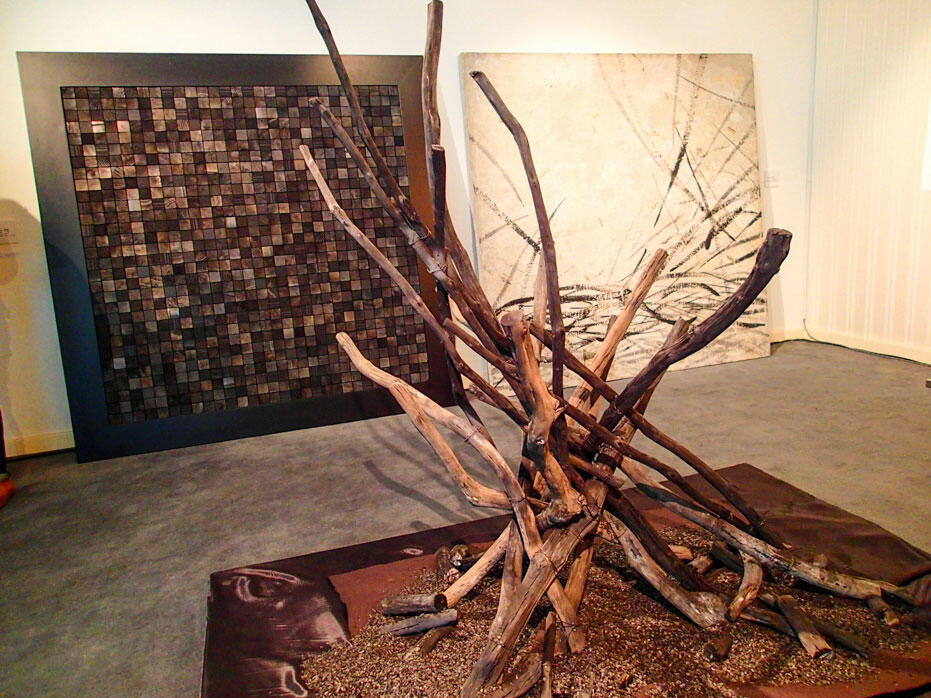 This art piece was created by visiting artist Kohei Matsushita just the night prior!
The foreword (in the brochure of his works) written by Jo Ishida (Chief Director of NPO Kyoto Society for Inter-Art Exchange) beautifully explains the merging concepts behind Matsushita's efforts, that i decided to retype here:
Matsushita the Technologist and Kohei the Artist
"For many long years, Kohei Matsushita has conducted research into waste reduction, re-use and recycling; which is how he came to appreciate the power of charcoal and the effect of carbonization as an environmental technology. This appreciation did not stop with just the technology. He found that charcoal expresses the beauty of "wabi sabi" (an aesthetic based on the acceptance of transience), which is said to be one of the original pillars of Japanese culture. Added to this, Matsushita's sensitivity when it comes to feeling the aesthetics of knowing when to leave and the infinite interplay of light between black and white, is surely one of the factors that drew him to the life of an artist.
In other words, it is this wonderful marriage of Matsushita the technologist and Kohei the artist that is the single greatest factor in creating this combination of industry and art.
Using original, independantly-developed carbonizing equipment, he carbonizes waste while producing zero emissions, and uses this carbon as the base material to create his works. In my limited experience, i have never come across an artist who is so successful in expressing circulation and regeneration in an artistic manner, under the banner of the environment, nature and ecology. It is for this reason that i call Kohei Matsushita an ecological artist.
In his quest to achieve a zero emissions society, Matsushita founded Zero Emission Co. Ltd., two years before the Kyoto Protocol to prevent global warming came info effect in February 2005.
I feel sure that the works of Kohei Matsushita, an ecological artist striving for the coexistence of industry and art, will take on even greater importance in years to come."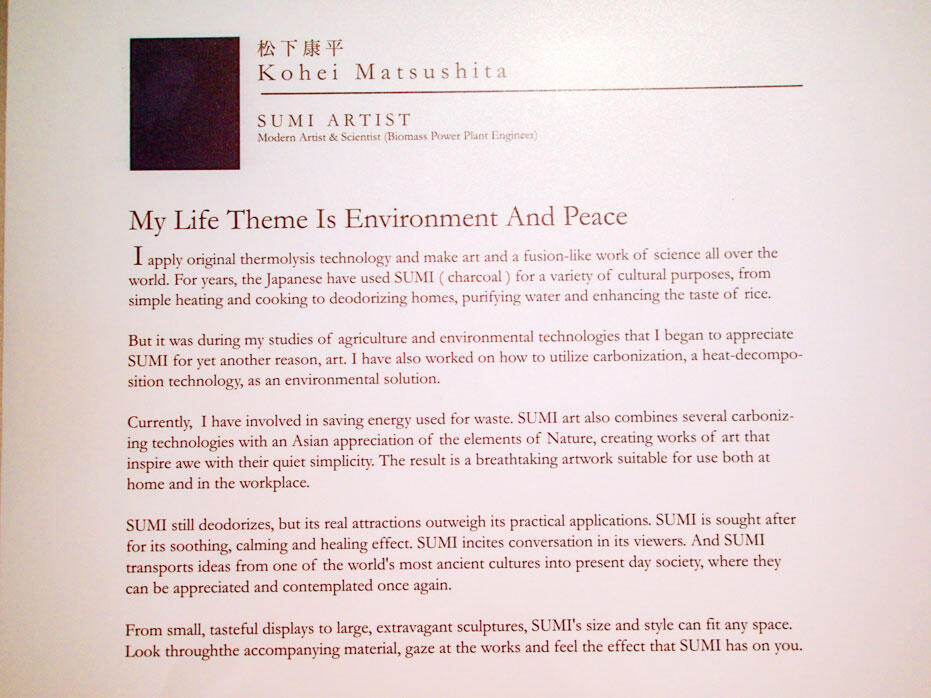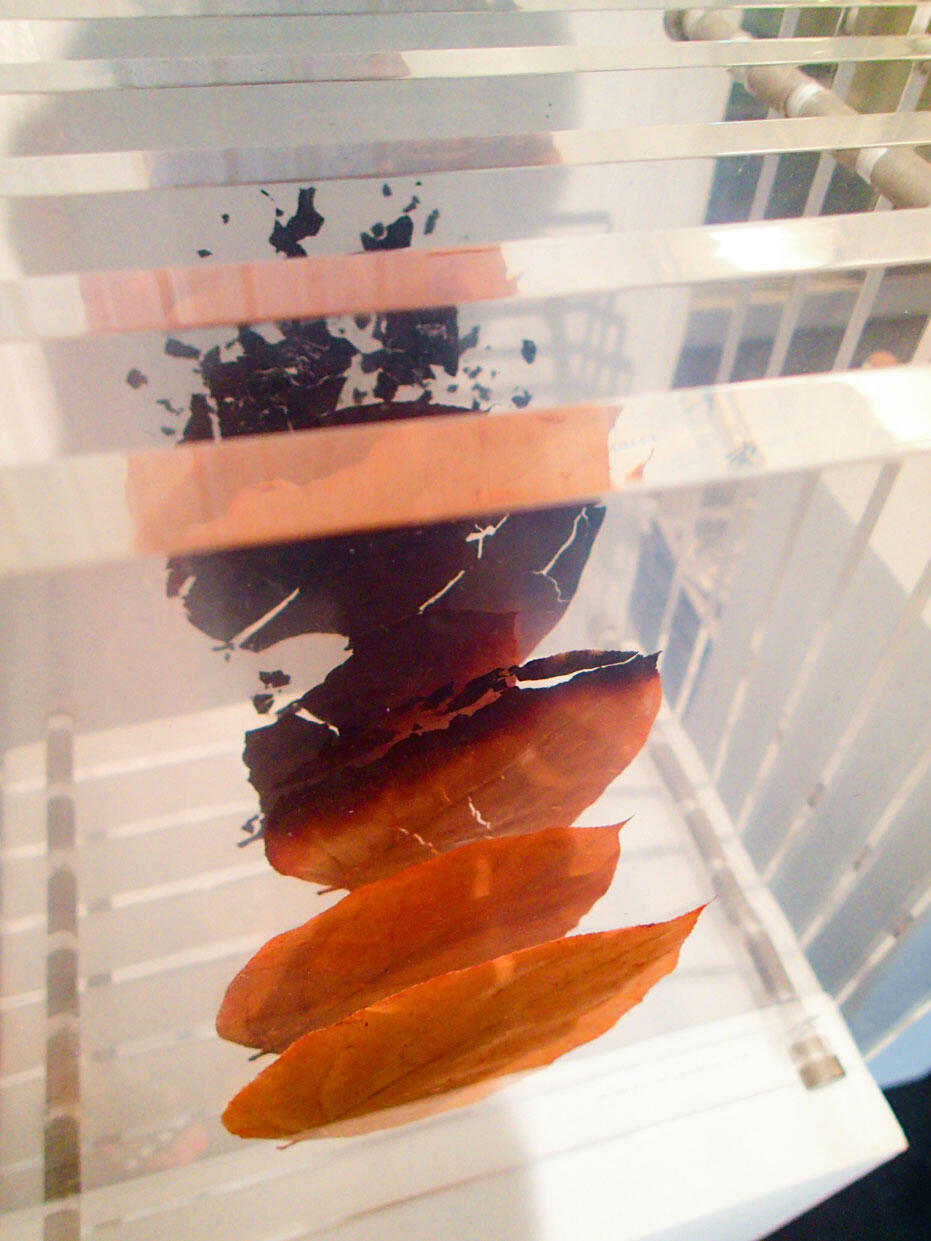 Carbonization process of leaf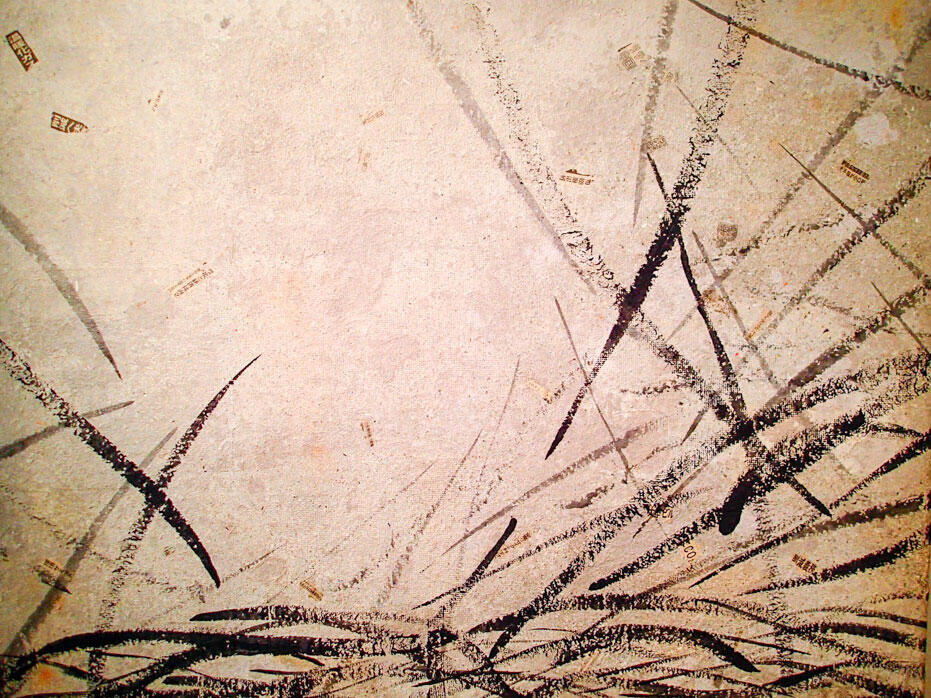 Reproduction of one of his works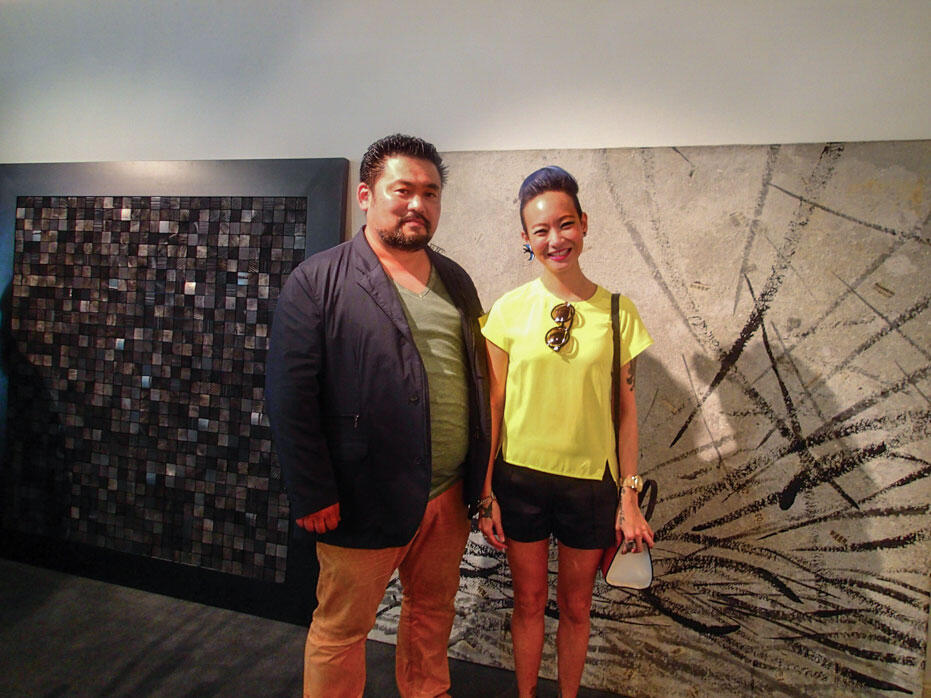 Kohei Matsushita and i!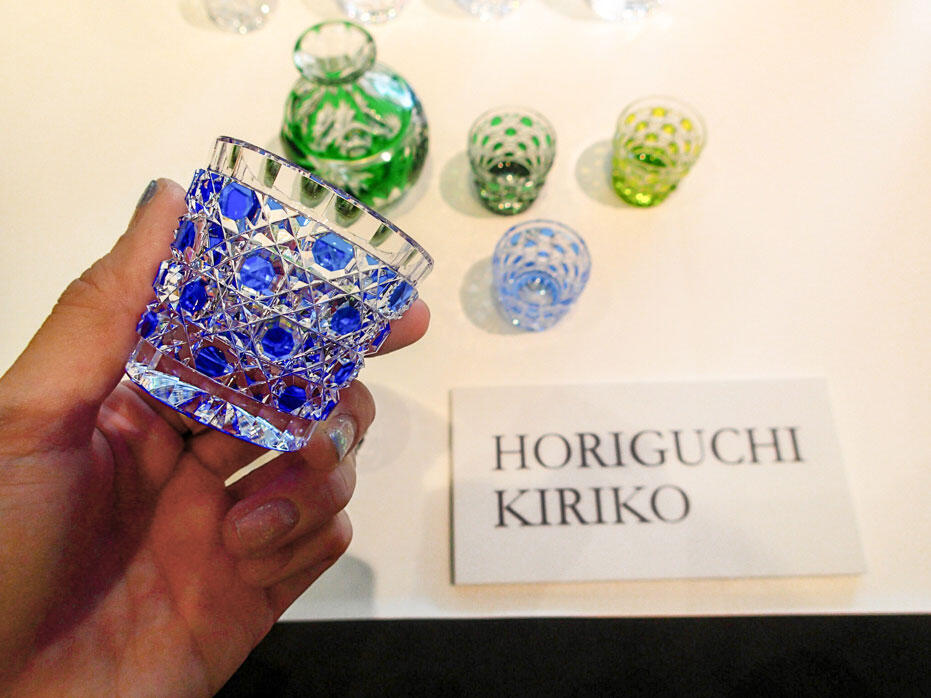 Horiguchi Kiriko is a brand that presents Edo Kiriko cut glass (an original Japanese art and crafts technique founded in the Edo period around 180 years ago) by Tokyo-based Toru Horiguchi. The moment i set eyes on them, my brain went, "Beautiful shot glasses!" Alright, they must be tea glasses but still… to whatever use & happiness they may bring, right?!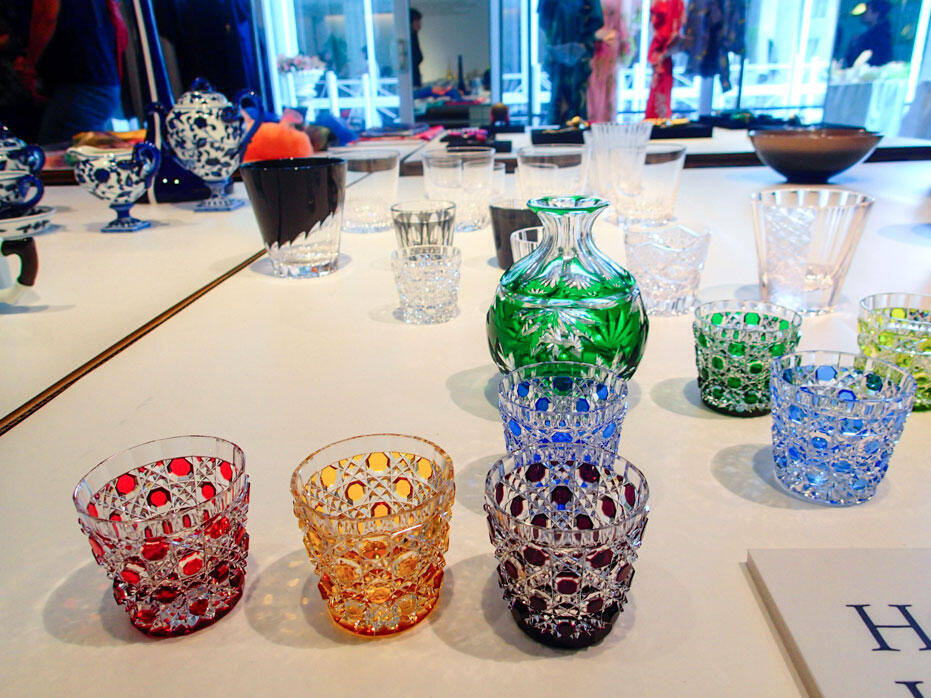 "Made from duel layered premium crystal glass, the craftsmanship is so intricate & delicate that it has to be created by hand. An expert glassblower blows clear glass into a paper-thin sphere of colored glass, then rotates it in the air bringing to life the desired form. The result is a two-layer structure with colored glass on the outside fused with clear glass on the inside. By cutting patterns into the outer surface using various kinds of whetstones, a vivid contrast is created between the colored and the transparent glass. Each piece is then carefully cleaned and highly polished."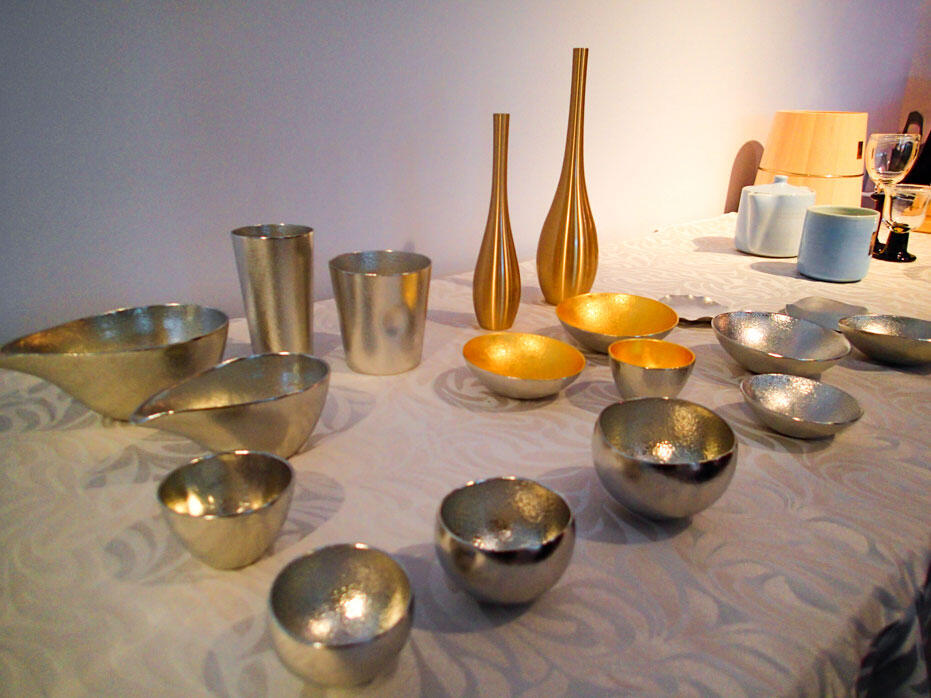 These bendable homeware pieces from Nousaku were fascinating AND beautiful.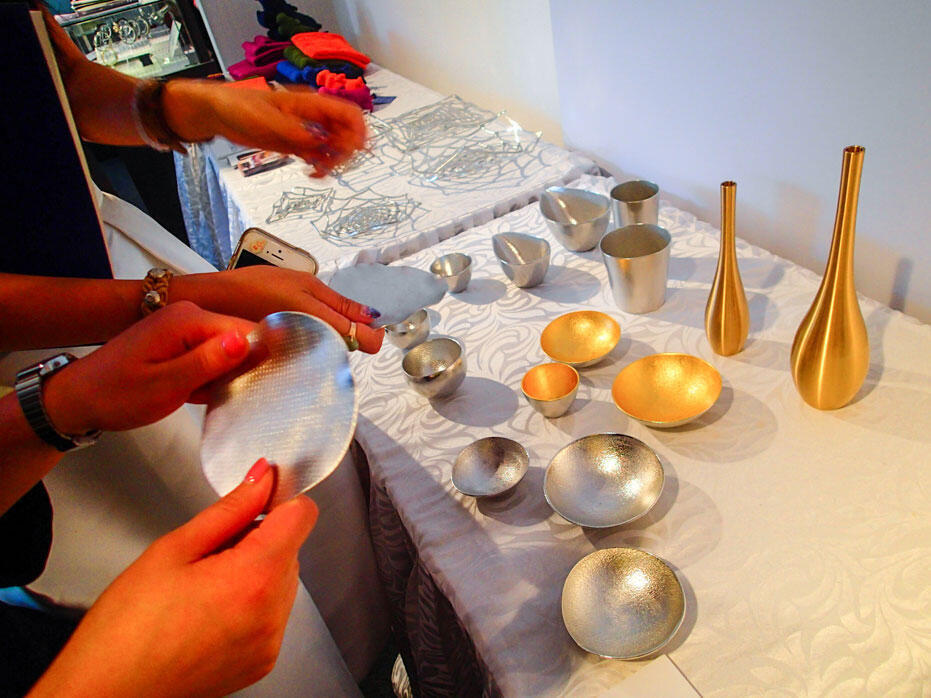 There were a few other brands there but i didn't get pix of all. Guess you'd just have to visit Isetan The Japan Store when it opens this Fall!
Trust the Japanese to showcase all these inspiring objects that celebrate life, happiness and art.
I am forever in awe of their culture, art, food and constant creations.
Even my all-time favourite author and physicist are Japanese…
#JapanWinsForever