This party took place almost a month ago and… it's hard for my blog to keep up with my life, i'm trying!
Mama G celebrated her 50th birthday on the same day as Clem, so i had two birthday parties to run to (and another event i stepped out of cos running to 3 on a Sat night would noT be fun). I decided (wisely) that i should definitely not drive, so i uber-ed it to Gardens Hotel where her birthday was held at the main ballroom. The theme was to come dress as any character you wanted. I suspected everyone was going to be all out 'cos the birthday girl is known to hang out with some of the most extravagant/elaborately-dressed crowd. Was looking forward to it cos i know no one parties like the older fashion crowd ?
For those who don't know who Mama G is:
"Gillian Hung, President of the Malaysian Official Designers' Association, is a Jill-of-many-trades and master of all when it comes to the fashion industry. The former fashion and design director of Isetan and former CEO of Fashion Academy of Creative Technology, is also a fashion designer, retail consultant, fashion academic and corporate grooming consultant. A pioneer in the Malaysian fashion industry, "Mama G" as she's affectionally known, is famous for her multi-tasking abilities in the highly challenging and competitive industry." [source]
Her party was all out. She had so many outfit changes i lost count, and she looked banging hot in all of them.
Even all her backup dancers, singers, and emcee had outfit changes.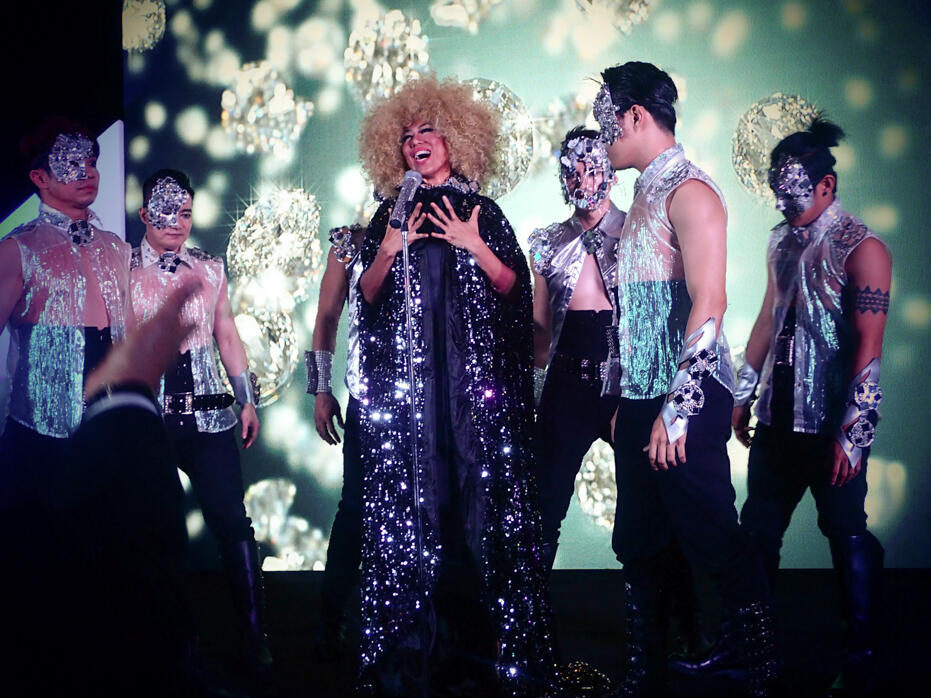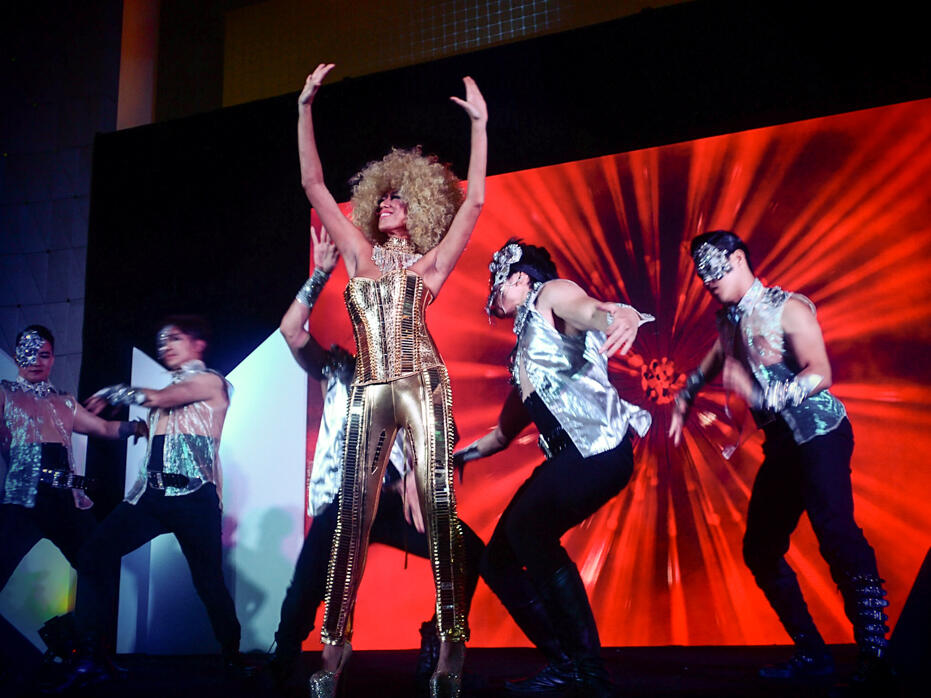 Boomz ?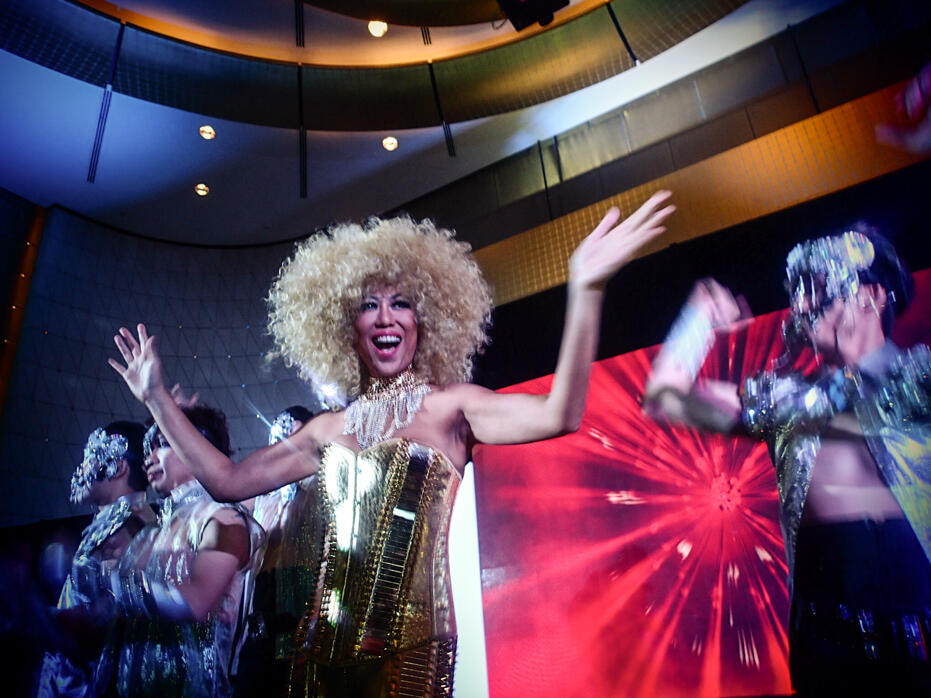 Going back to the beginning of the night, everyone arrived in the foyer outside the ballroom where there were canapes, beer and wine. I started with a beer because, "I'm trying to pace myself," i told someone.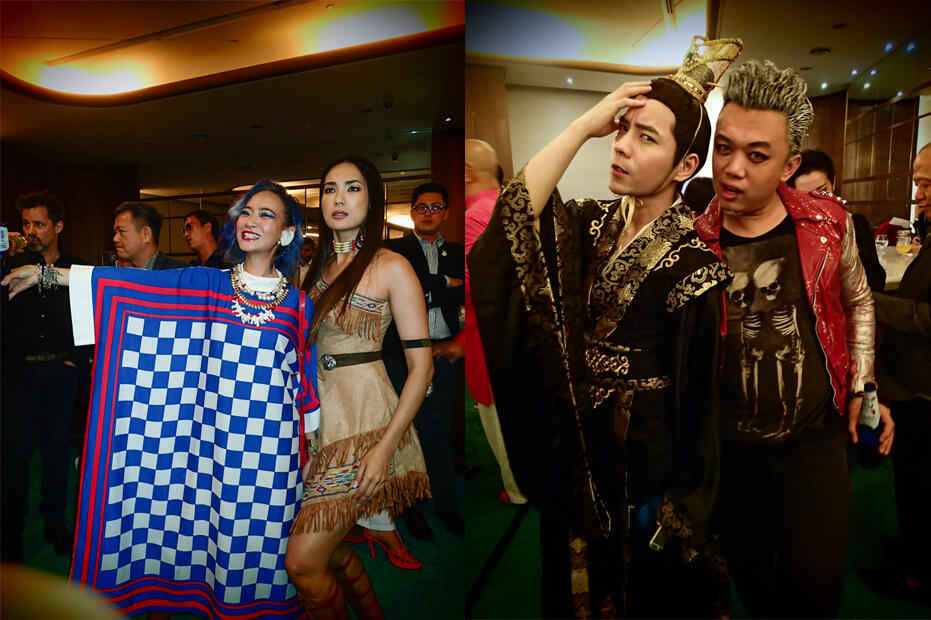 Andrea was Pocahontas, and i went as… myself. (or a picnic blanket if you will)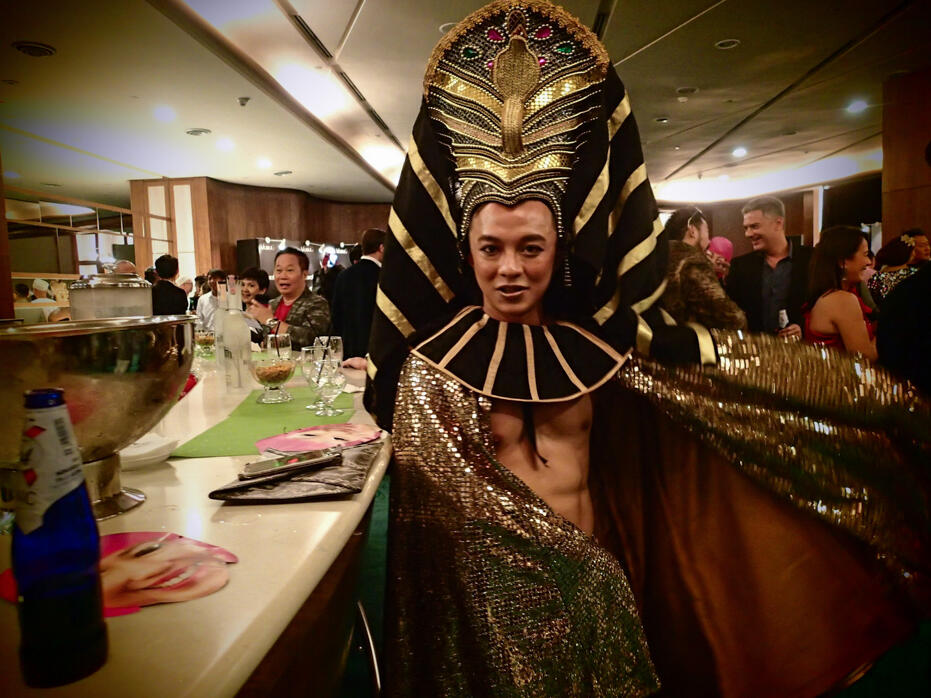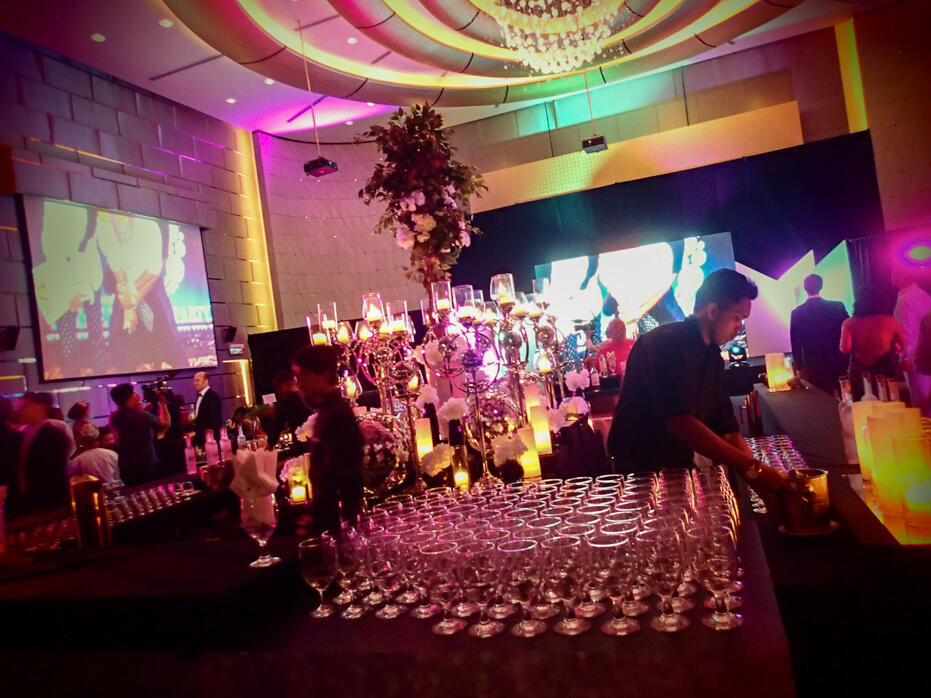 Inside the ballroom was a bar in the middle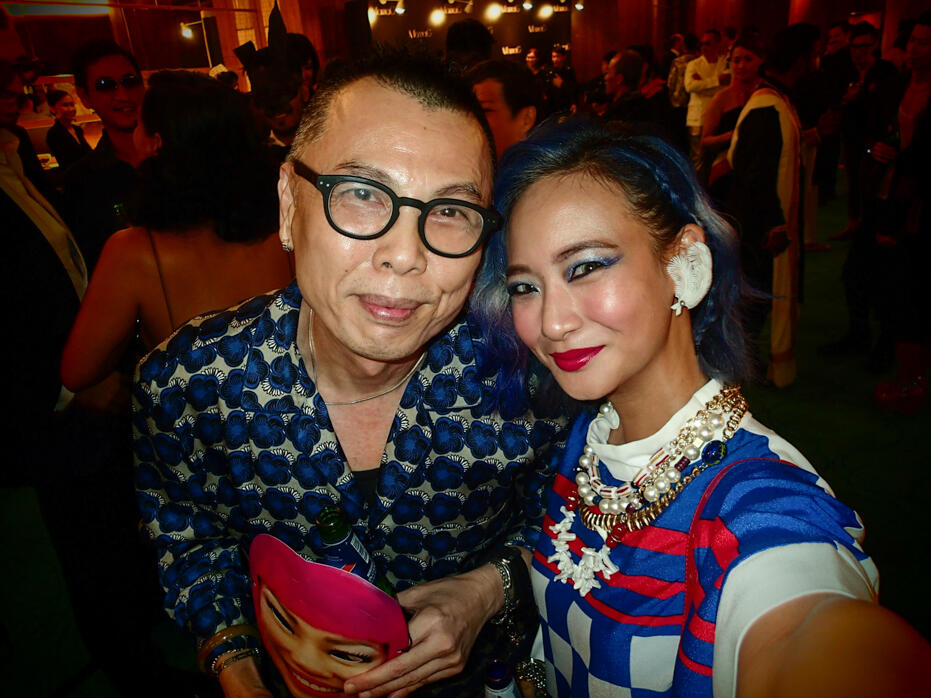 Phin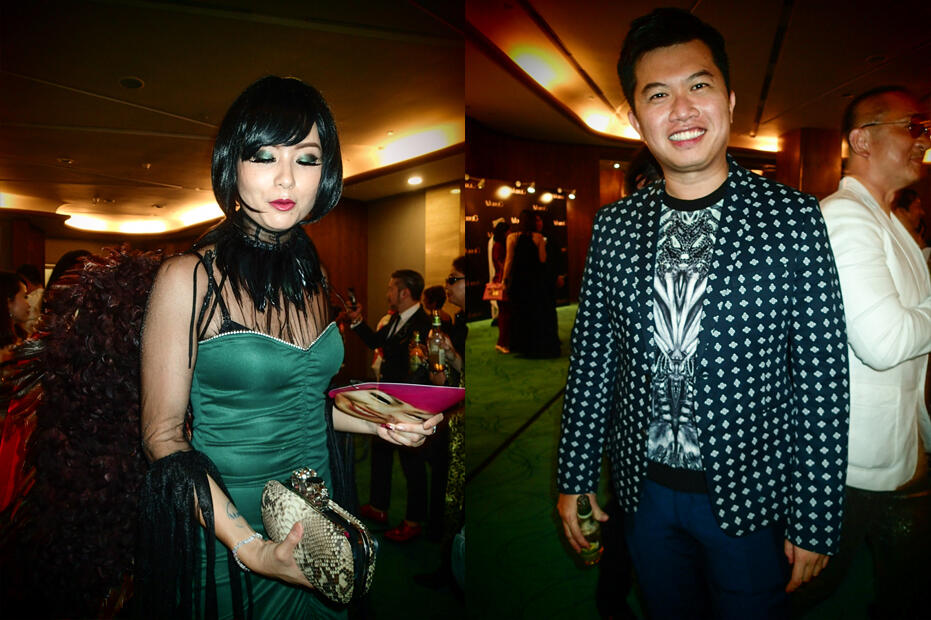 Emmeline, and John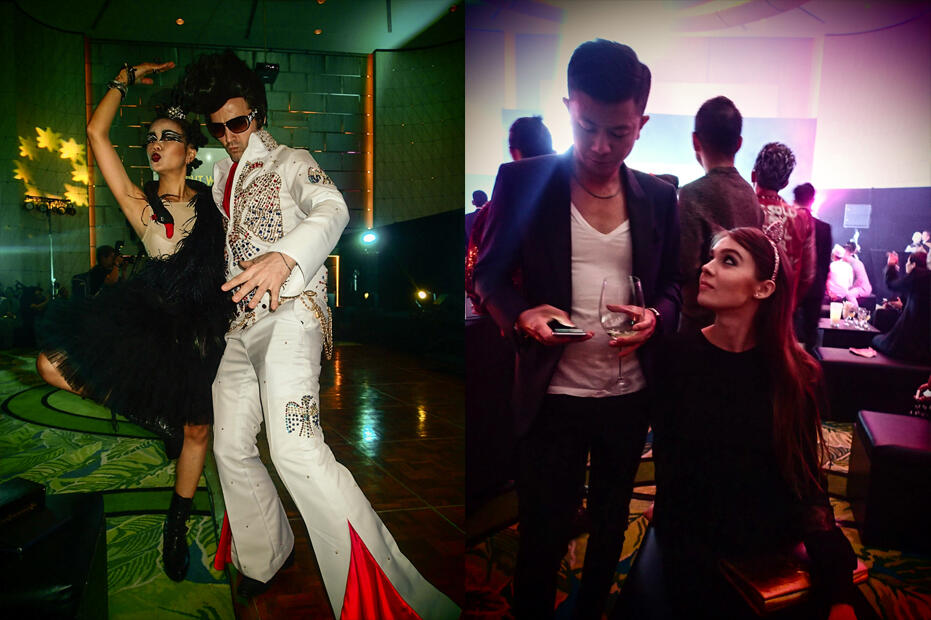 Melinda and Dirk, Vince and Marina (who's going to pop this month!)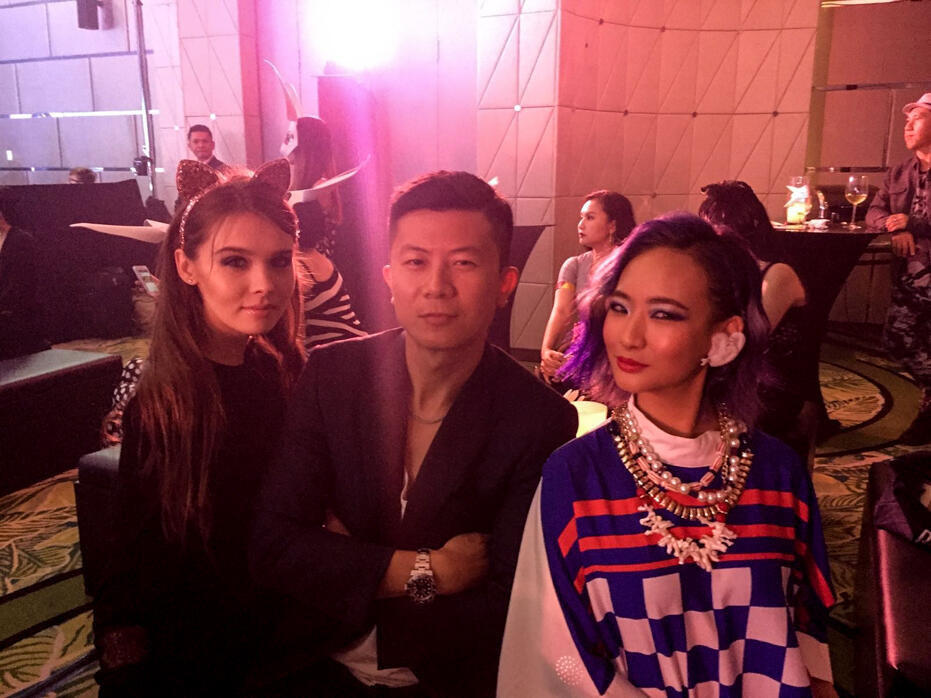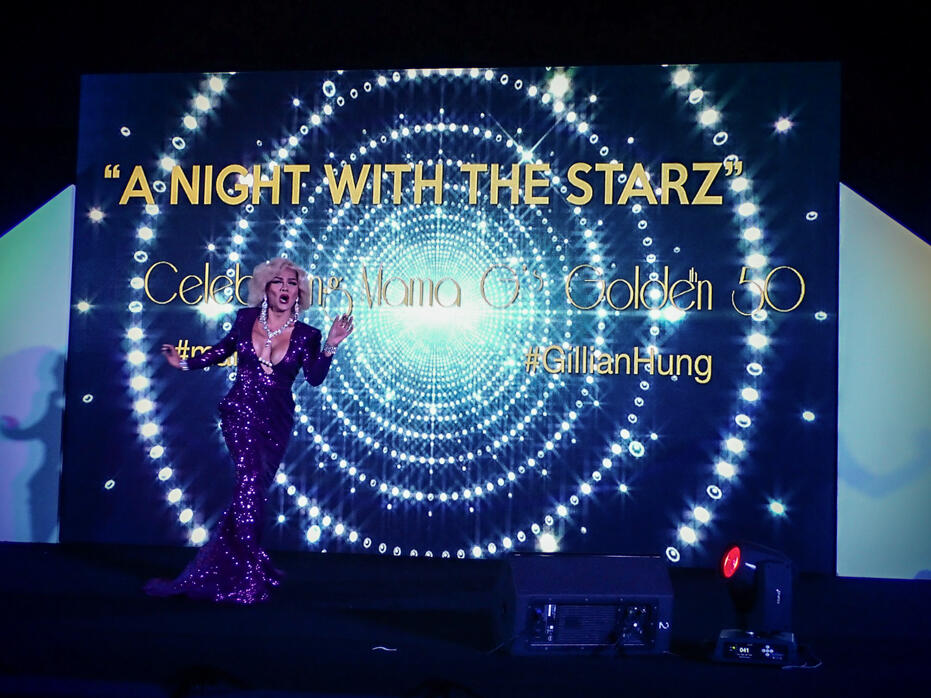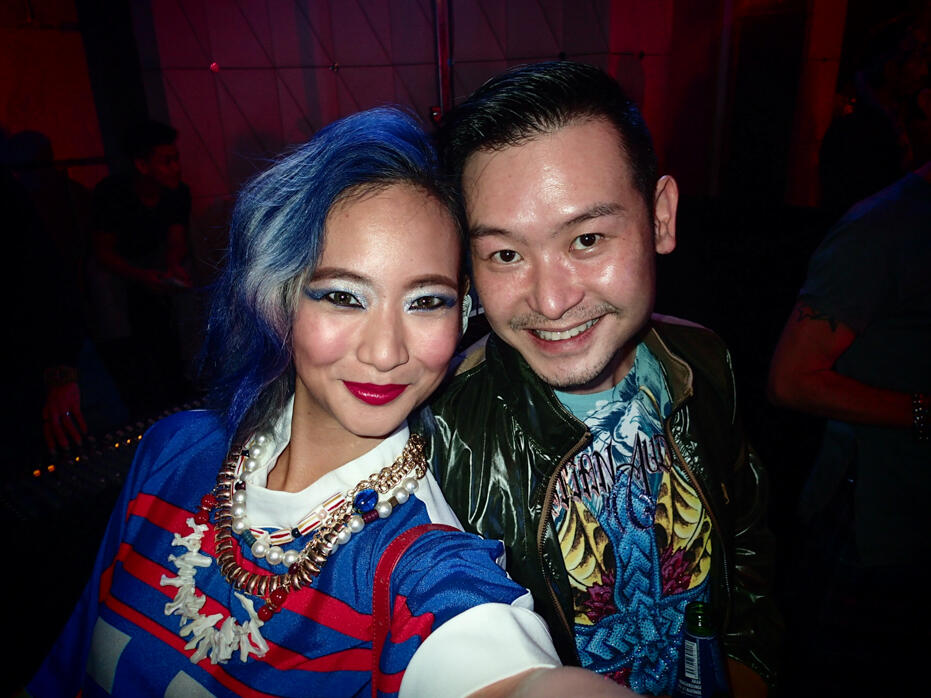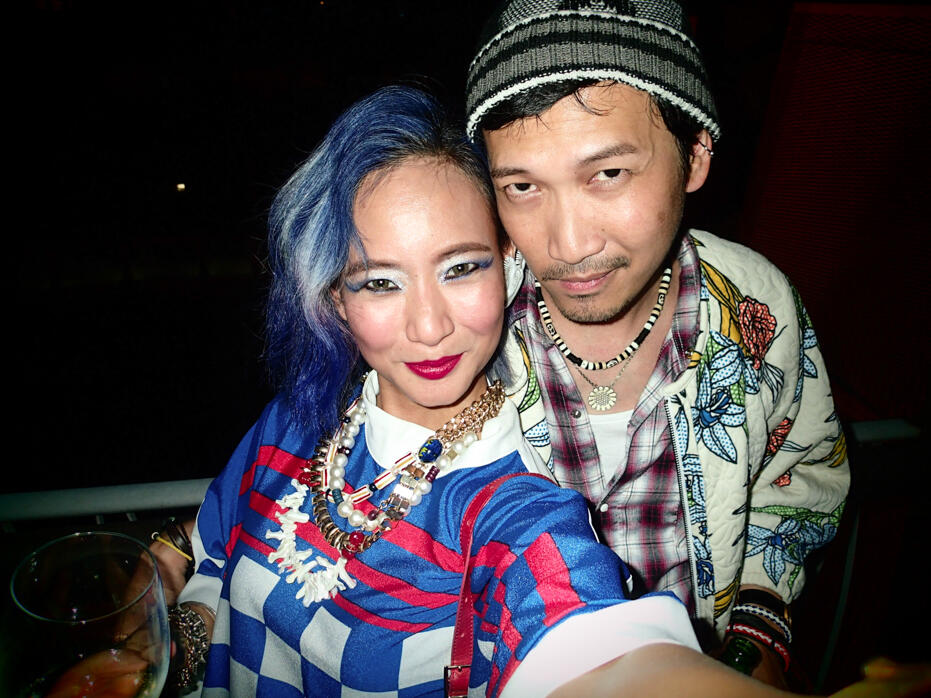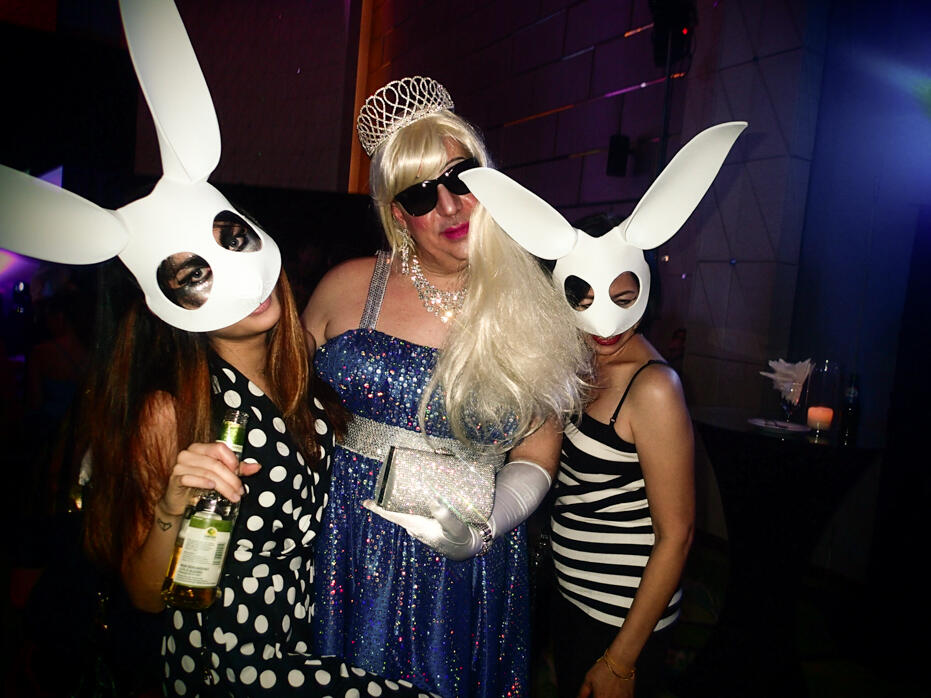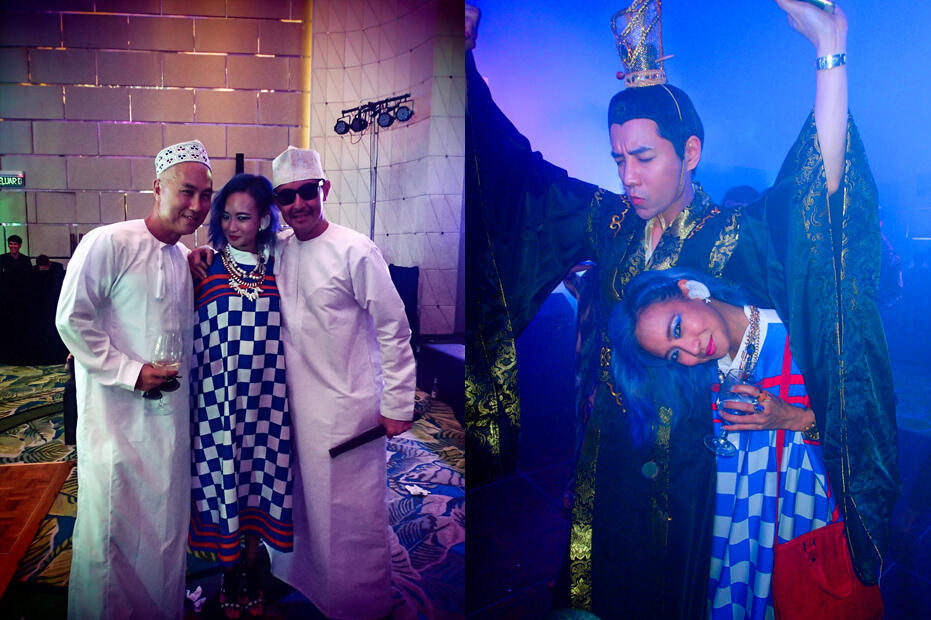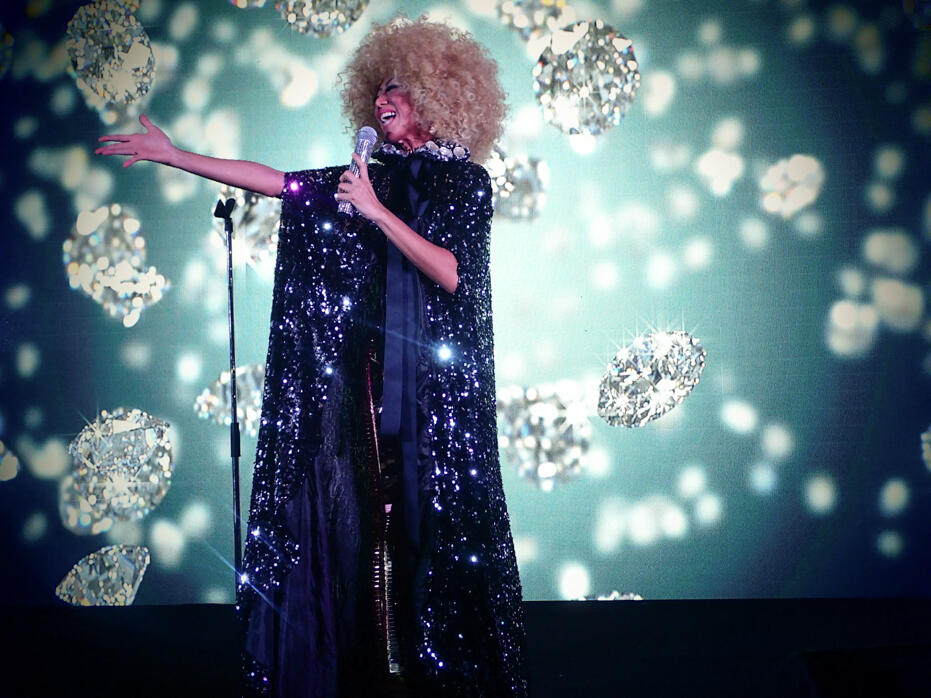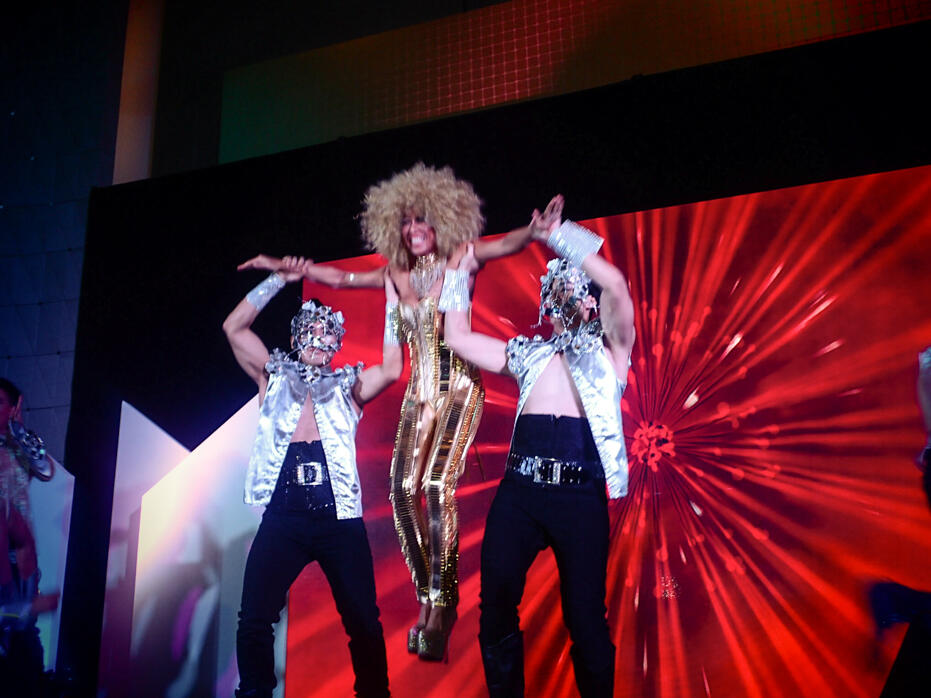 There were a number of dance movements where Mama G was lifted by men, sometimes a troupe of topless ones. I don't see why not lol you go Mama G!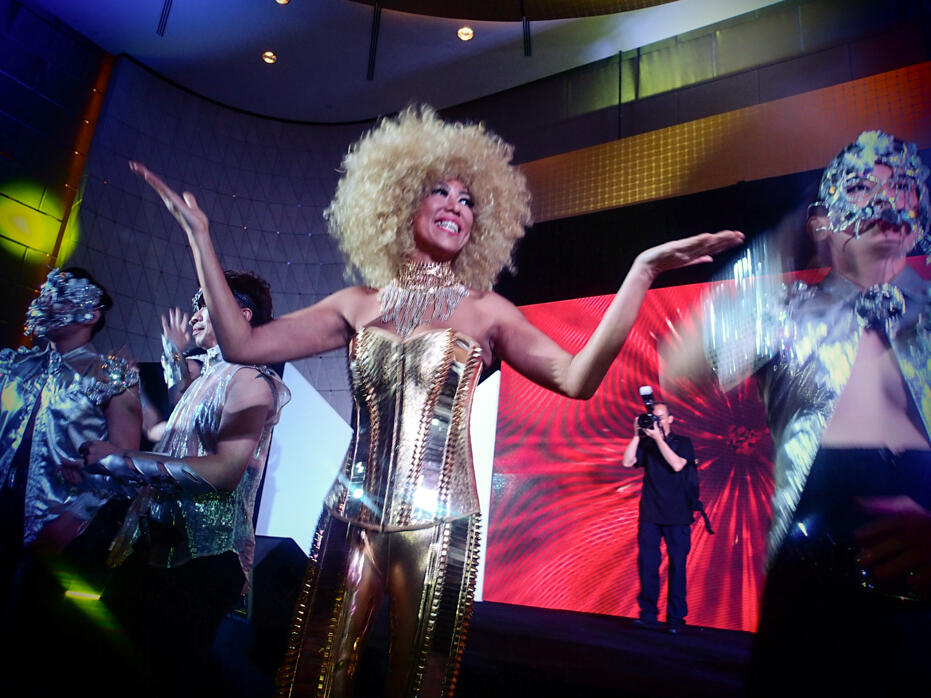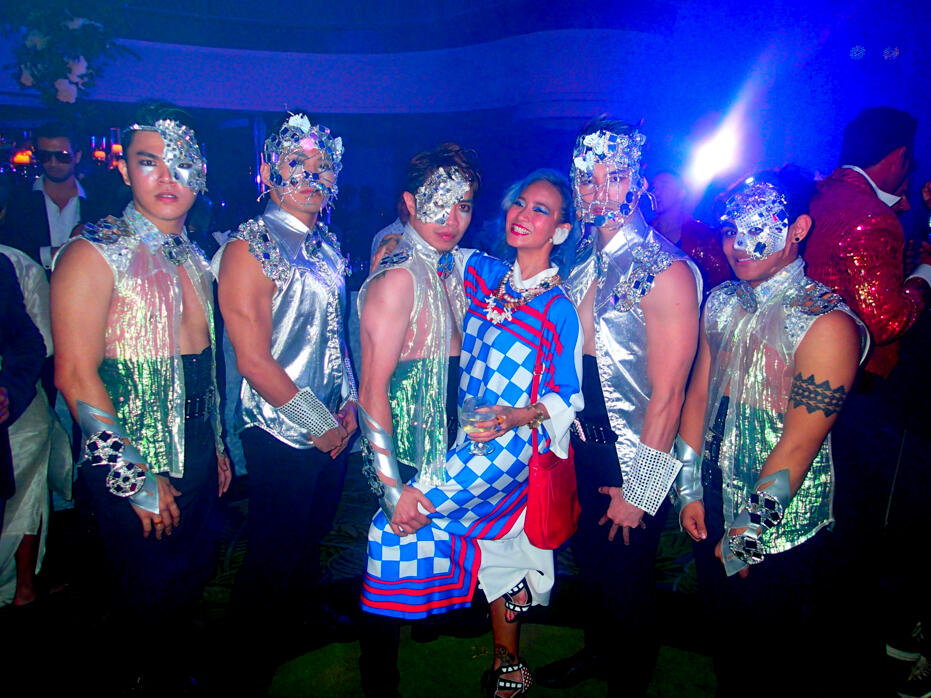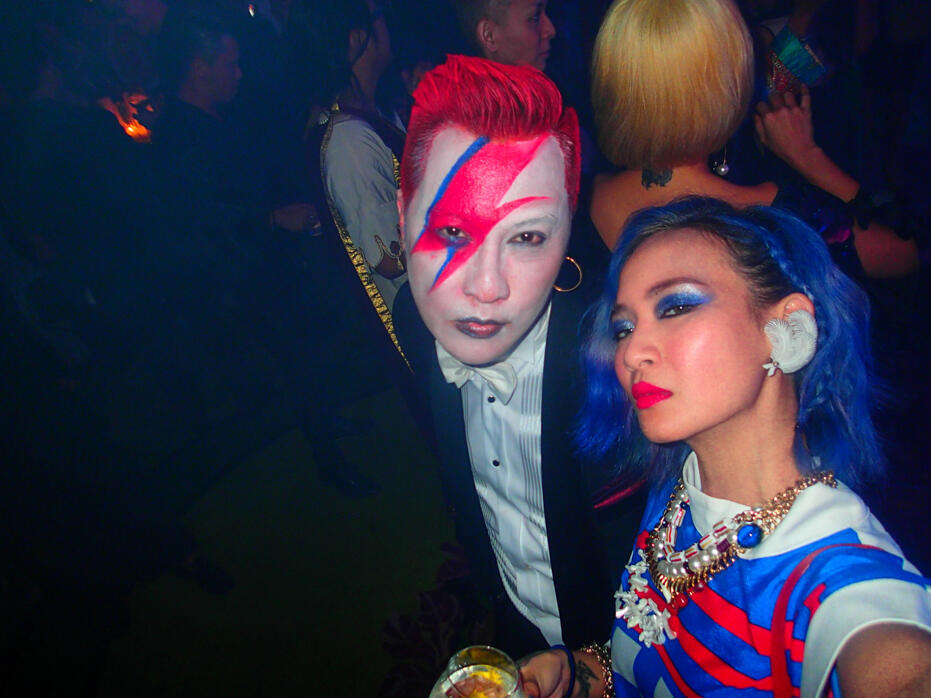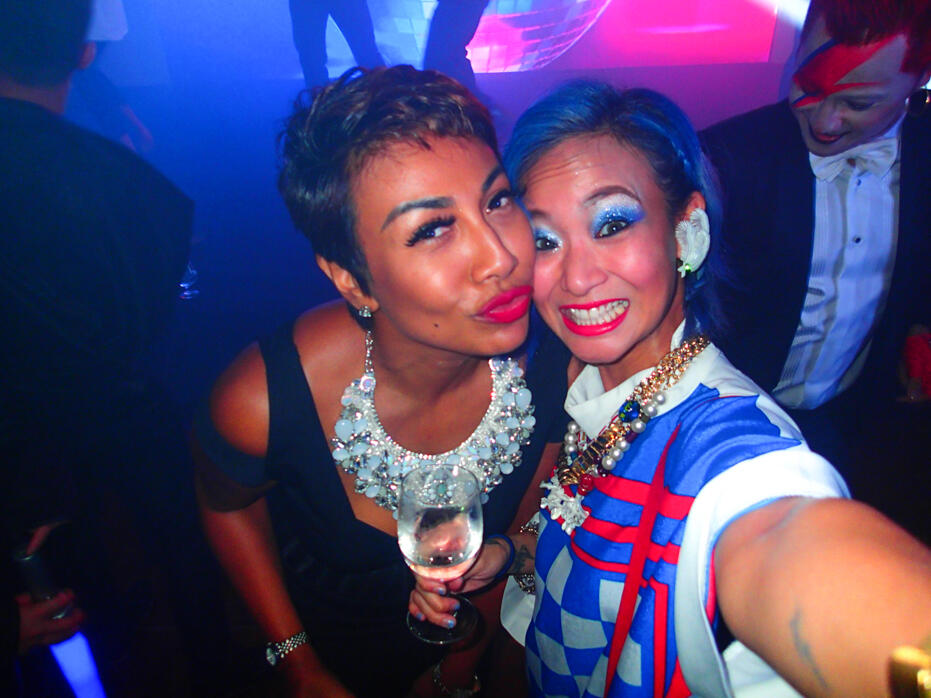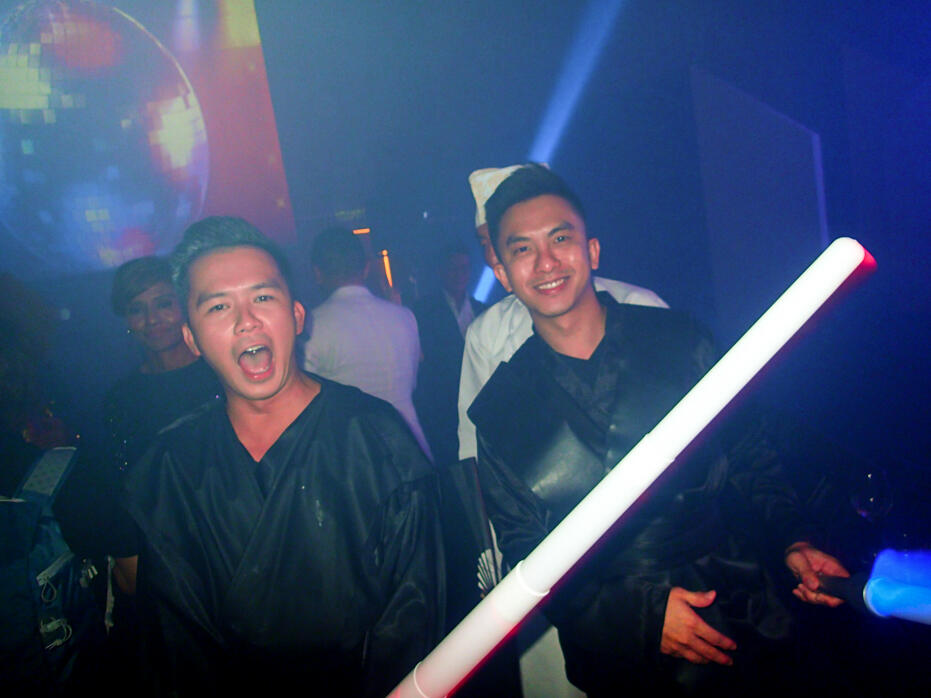 This was a part in the night where pictures were getting unfocused, and snapchats embarrasing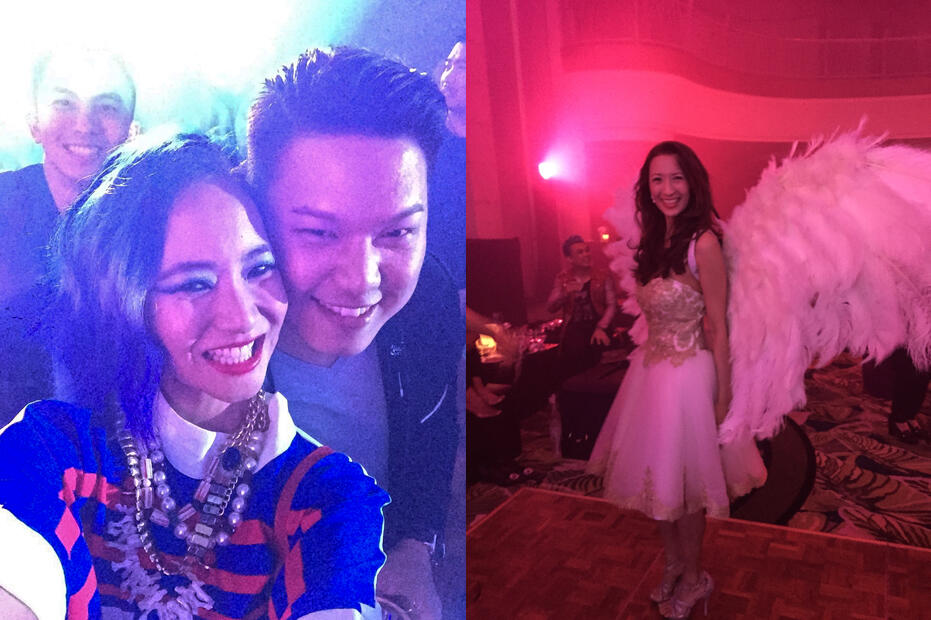 I had so much fun dancing like a crazy person toward the end of the night. Jun was to pick me up from Gardens so we'd both head to Clem's birthday at The Locker & Loft, and…. i don't remember anything. -_- My stupid mistake was not having dinner before heading out that night. Stupid! How many years have i been partying and i still do this… Okay fine, i could do this 3 years ago and still stand upright after 8 hours of partying but those days are gone once you past a certain age. Food FIRST. Drink AFTER. Remember JOYCE.
Jun said he called me and i picked up singing "I should be so luckyyyy, luckyyyy lucky LUCKY!!!" and promptly hung up on him.
He was like, "Shit. She's drunk."
Then he called again and said i was singing along to the Dirty Dancing song.
So he had to come up to look for me in the ballroom where i suggested we stay but luckily agreed to leave.
Went to Clem's birthday… and barely remember anything.
Apparently i told Lucas and Helo i thought they were the best-looking French couple everrrr in front of Matt, who said, "I thought me and Serena were the best-looking couple," and i went "No…"
I was hugging a lot of people. Cammy messaged me the next day, "We hugged a lot. It was very nice. I hope you remember that." *cough*….
Jun said he was sitting with some friends like Rengee and Cammy when i went up to him and said, "I want to introduce you to some friends of mine, can you try not to look so homeless…" and started arranging his long hair. ???
I laughed so hard when he told me the next day. Oh man i can be the most kurang ajar person when i drink.
Jun: I'm going to go chop off all my hair!
Me: No don'ttttt! I don't know why i said that! I love your long hair!!!
Damage from that night – i lost my vintage white earring cos Lucas and i hugged so hard at the parking lot that it dropped off -_- Sigh. Another earring goes to heaven. Oh wait, Jun actually went back to where we parked that day and found it, but it got rolled over by another car so… it's pretty dead.
Serve me right.