*written by Rachel*
There's always a first time for everything. Ever since I started working at #KinkyBlueFairy, I've had a lot of firsts. Thanks to the team, I can feel myself constantly growing out of my comfort zone. A sudden wave of sadness just hit me knowing that my time with the KBF Team is ending soon. Le cries a million tears.
Two weekends ago, I was given the opportunity to attend a fashion forum. I've never actually attended a forum before, despite coming up with event proposal after proposal on the execution of forums and exhibitions for academic purposes.
The Fashionpreneuer team from Infinite Ventures successfully put together Malaysia's very first fashion forum and exhibition – Exhibit Space. Bringing fashion and entrepreneurship together in a single platform to discuss fashion as a thriving business venture, its aim was to create a stronger fashion community by harnessing the power of aspiring fashion designers in our local fashion industry.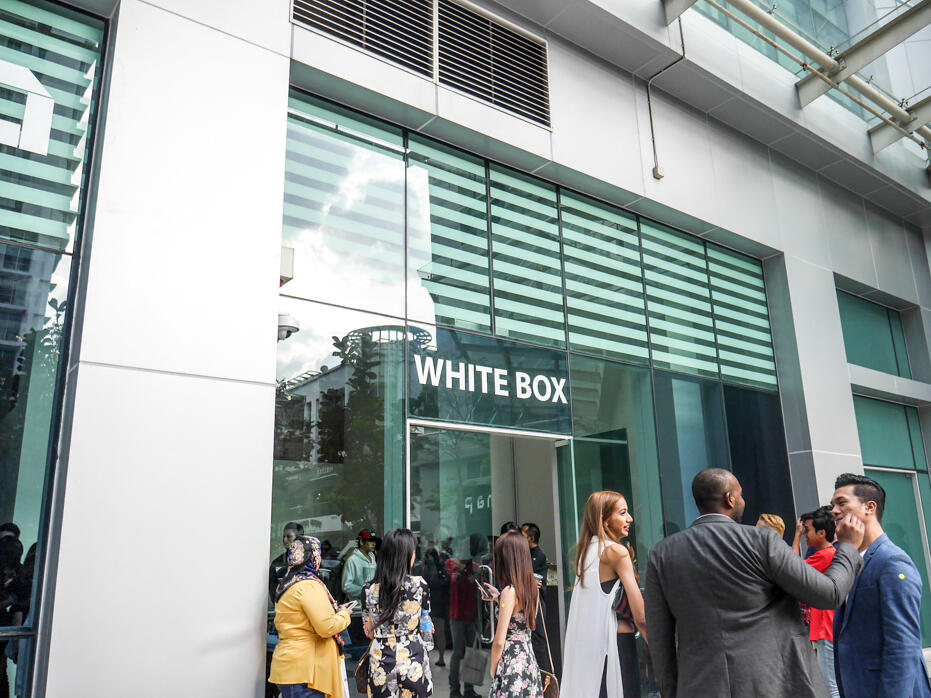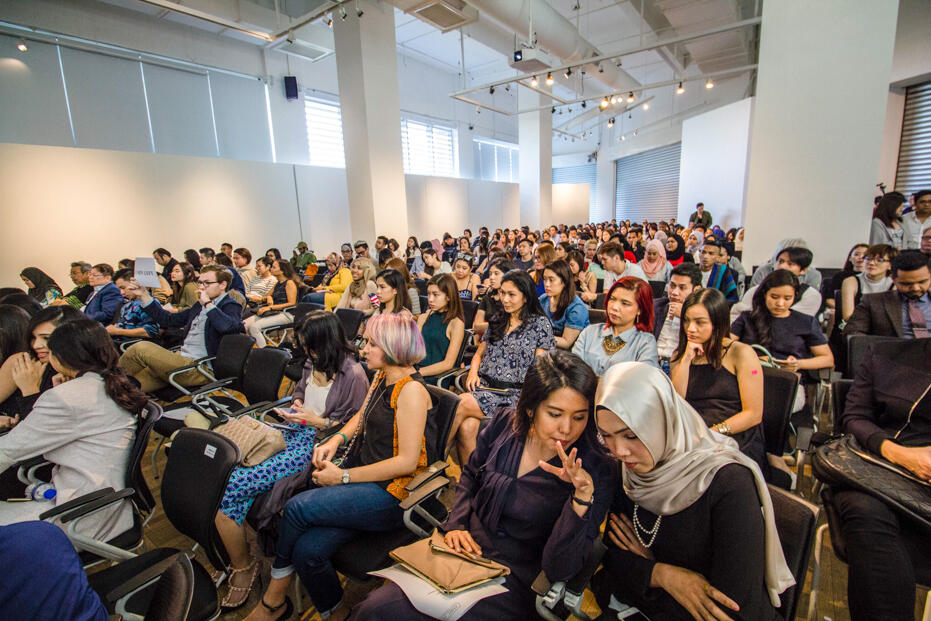 It was a full-house event! The attendees who turned up came from a diverse range of backgrounds- fashion students, entrepreneurs, photographers, legal attorneys, and of course, our local renowned fashion gurus.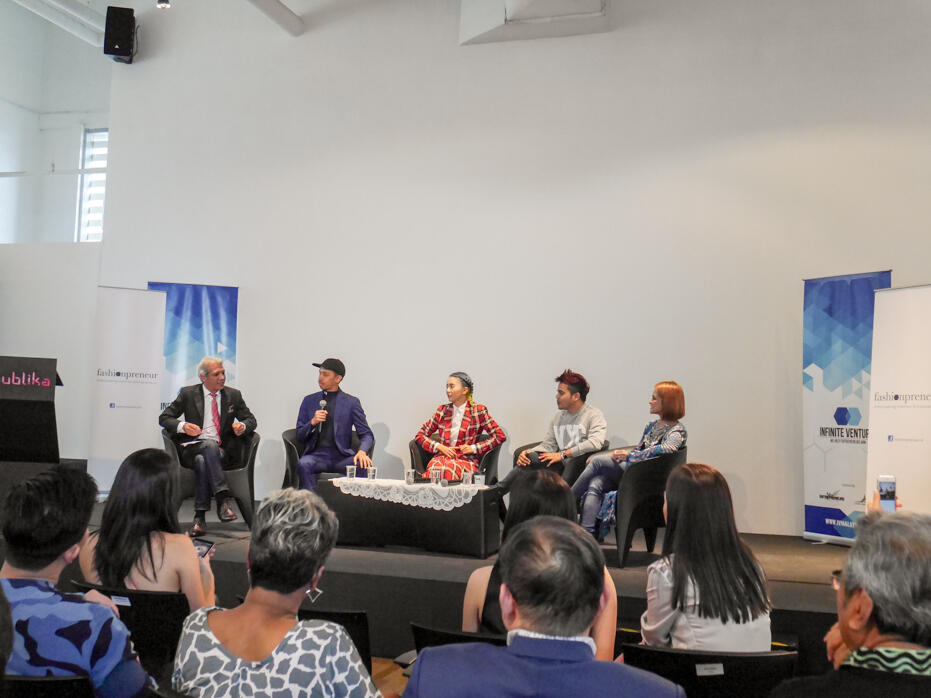 L-R: Fashion designer Bon Zainal; photographer Ridduan Ismail or better known as ttfga; blogger/fashion designer Kittie Yiyi; Kai from Fizi Woo; and actress /Founder of Street Fashion KL, Sazzy Falak.
The first session discussed what it takes to become successful in the fashion industry. Ridduan shared how he managed build a name for himself as a fashion photographer by using Instagram as one of the platforms in reaching out to the community. Kittie and Kai both talked about the ups and downs they experienced while building their respective fashion labels.
Kittie highlighted that failure isn't the end of the world, how it isn't entirely a bad thing, and that it can sometimes open up different doors of opportunities.
Sazzy swears by Google Calendar to juggle her busy schedule for business, family and friends. She brought us through her journey in showcasing her label, Street Fashion KL at the PLITZS New York Fashion Week back in 2013. Sazzy makes it to my list of #MomGoals because not only does she have a beautiful family, she's also a successful business woman AND a fashionista.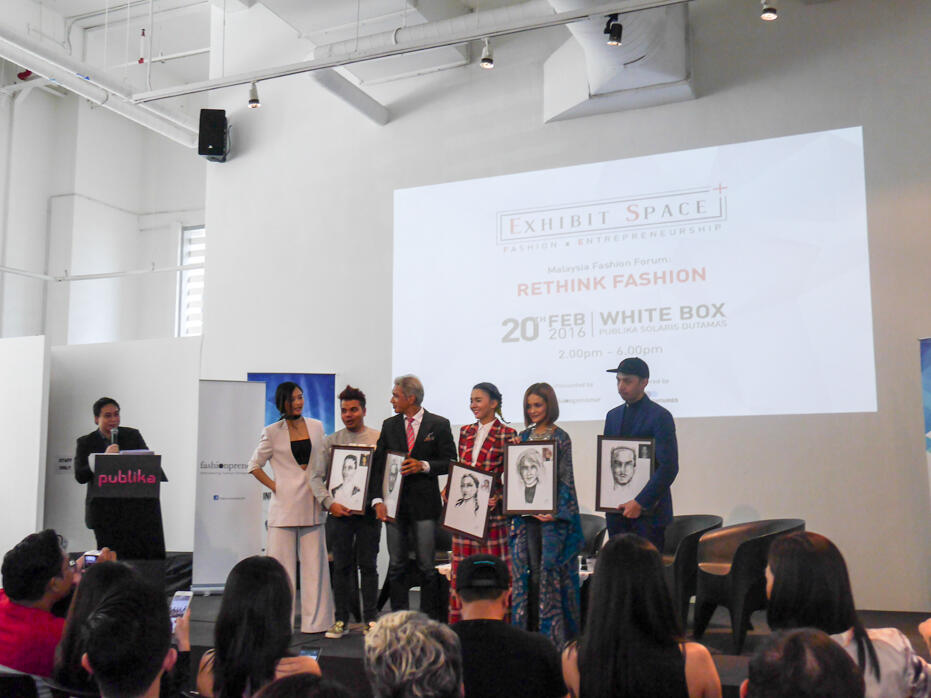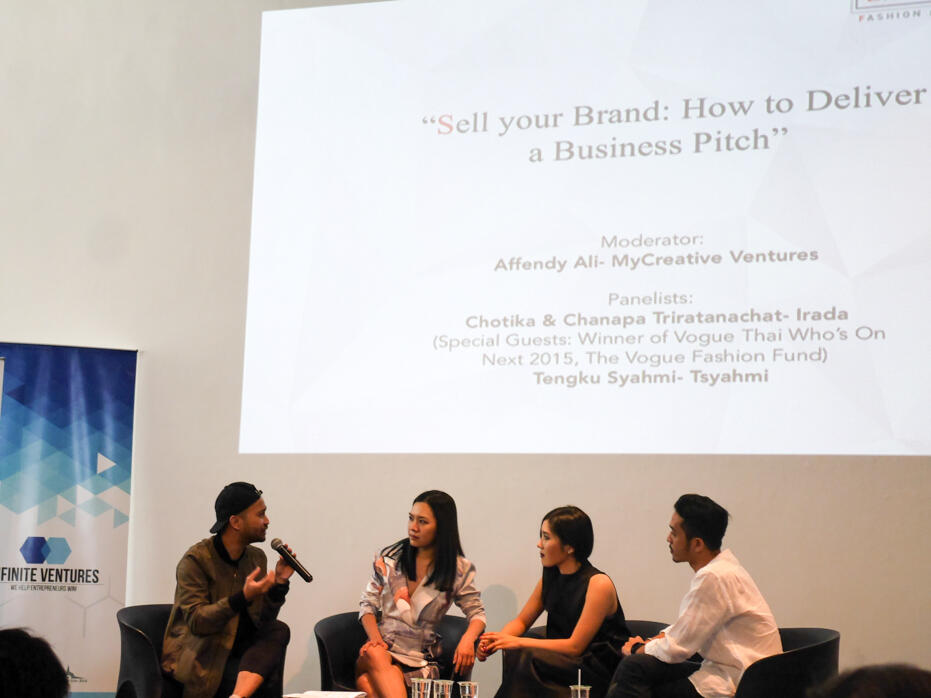 Affendy Ali from MyCreative Ventures; Chanapa and Chotika Triratanachat of Irada; and Tengku Syahmi.
Affendy moderated the following session that discussed the delivery of a business pitch. Chanapa and Chotika are founders of Thai fashion brand, Irada, who were also the winners of Who's On Next 2015, the Vogue Thai Fashion Fund. I really like the pieces from their label, being minimalist yet sophisticated. Do check them out!
"Unfortunately, there's no Vogue in Malaysia," said Tengku Syahmi.
Very unfortunate indeed.
I've heard a lot about Tengku Syahmi from the KBF office. Andrew was raving to me about his BETTA 2015/2016 collection. A handsome young lad whom exudes an air of elegance on stage, he's one of the winners of Fashion Pitch 2.
Fashion Pitch, a funding initiative run by MyCreative Ventures, is open to all passionate designers and fashion entrepreneurs. If you are an aspiring fashion designer or have a brilliant fashion business idea, you can submit your pitches and stand a chance to receive RM 2 million worth in monetary loan for your start-up.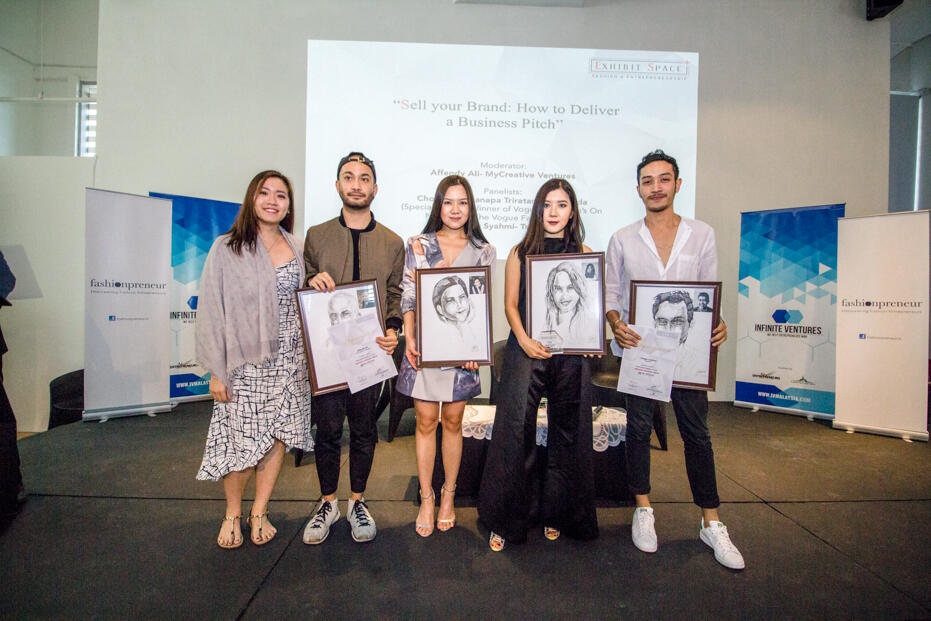 Most of these panelists did not come from a fashion background yet managed to venture into the fast-paced industry of fashion. Their passion for fashion and the confidence they have in their own brand are the driving forces behind their successes. Believing in your own proposed business is the first step to making things happen. If you have zero faith in it, how else are you going to convince others to invest in your brand?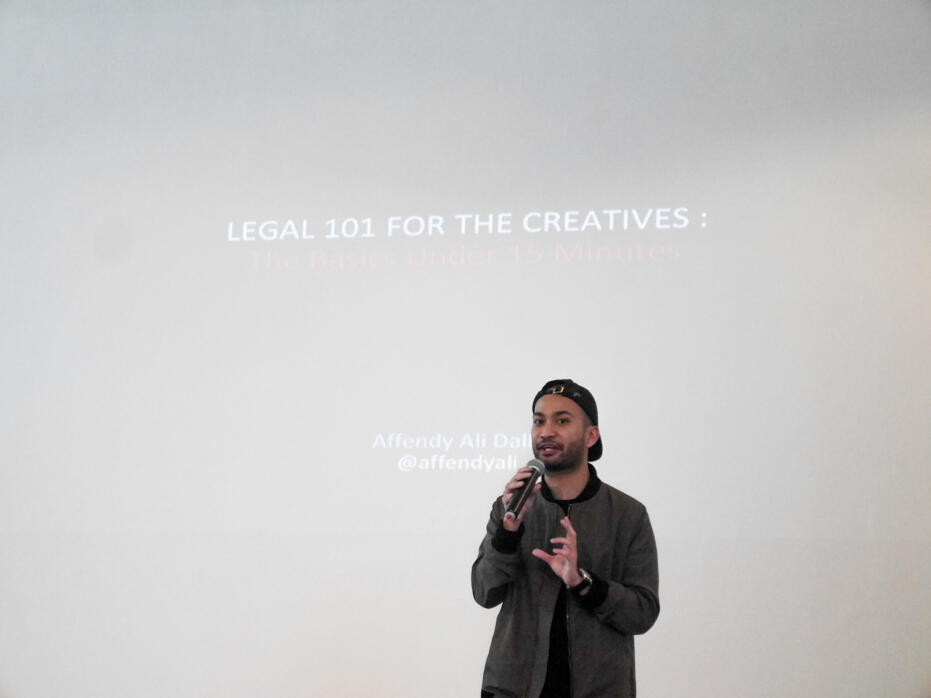 When I saw this Legal 101 segment on the agenda, I groaned internally. I took Comm Law in one of my semesters and it was just so… dry. Butttt Affendy turned law into something so interesting and enjoyable! He's such a great speaker that he deserved a standing ovation. *claps* I would be more than happy to attend my law lectures if he was my lecturer.
During his session, he emphasized a lot on business contracts and how it's important to understand a contract from the first page, right up to the last, before sealing the deal.
"It's okay to ask stupid questions at the beginning before it's too late."
When there's something in the contract that you don't understand or are unclear of, it's crucial to enqire and clarify your doubts!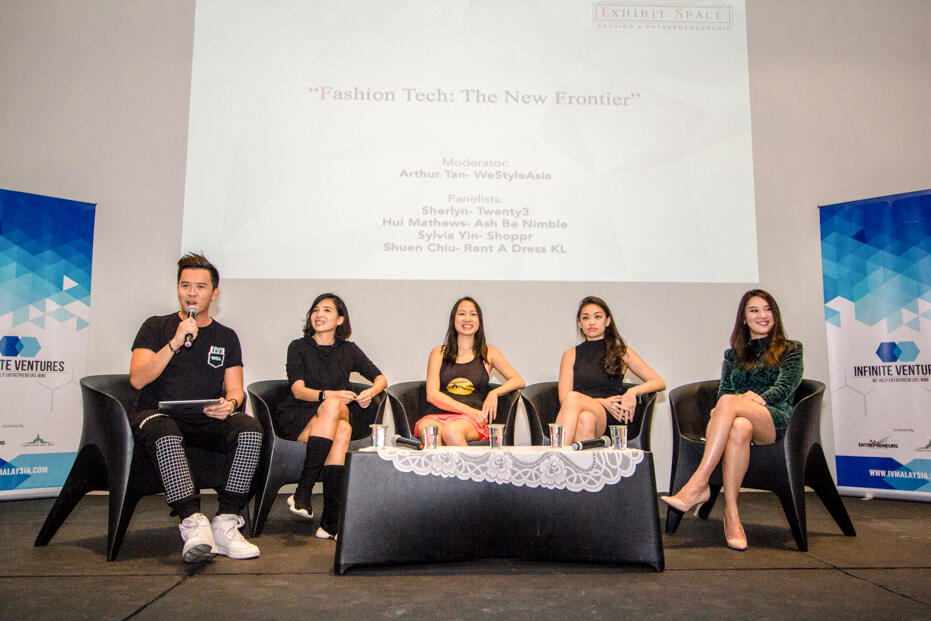 Arthur Tan, CEO of WeStyleAsia; Sherlyn Tan, founder of Twenty3; Hui Mathews, founder of ashbenimble; Sylvia Yin, COO of Shoppr; and Shuen Chiu, CEO of Rent a Dress KL.
The final session of the forum highlighted the use of technology in the fashion industry. All four of these fashion entrepreneurs incorporate the use of technology, mainly because the Internet and social media can easily reach out to a large audience pool as compared to a physical brick and mortar store.
Sylvia is a friend whom I was introduced to last year while she was still doing market research on Shoppr, one of Malaysia's prominent fashion tech-apps available on both Apple and Google Store. The app is a really great source to search for #OOTD inspirations! Most importantly, it has a really simple, Instagram-like user interface AND there's a feature which allows you to shop for similar items worn in the #OOTDs making it an awesomely jam-packed fashion app.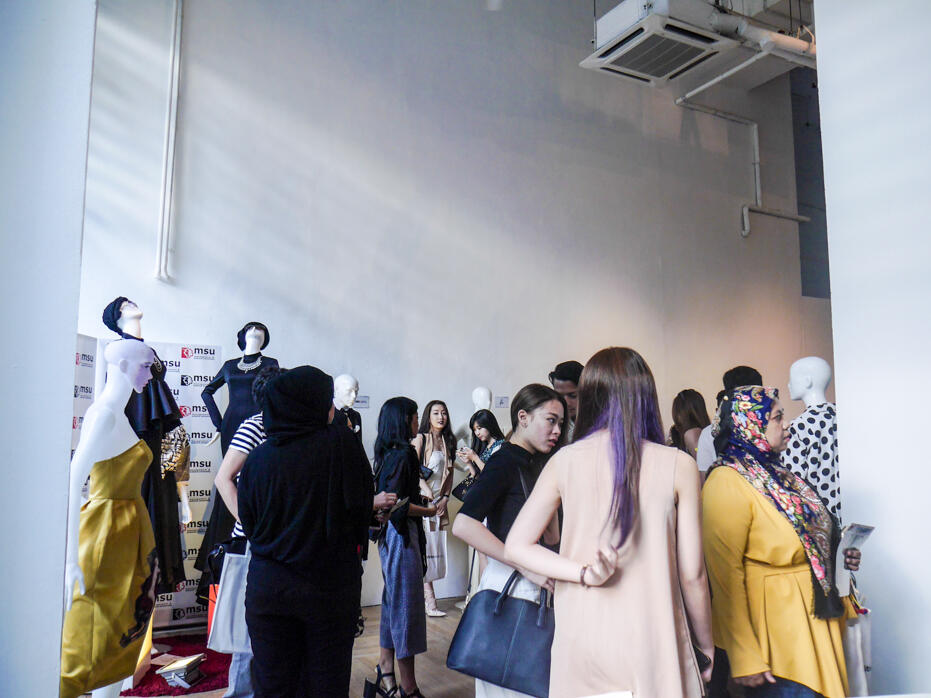 There was also a little exhibition where some of the designers showcased pieces from their labels: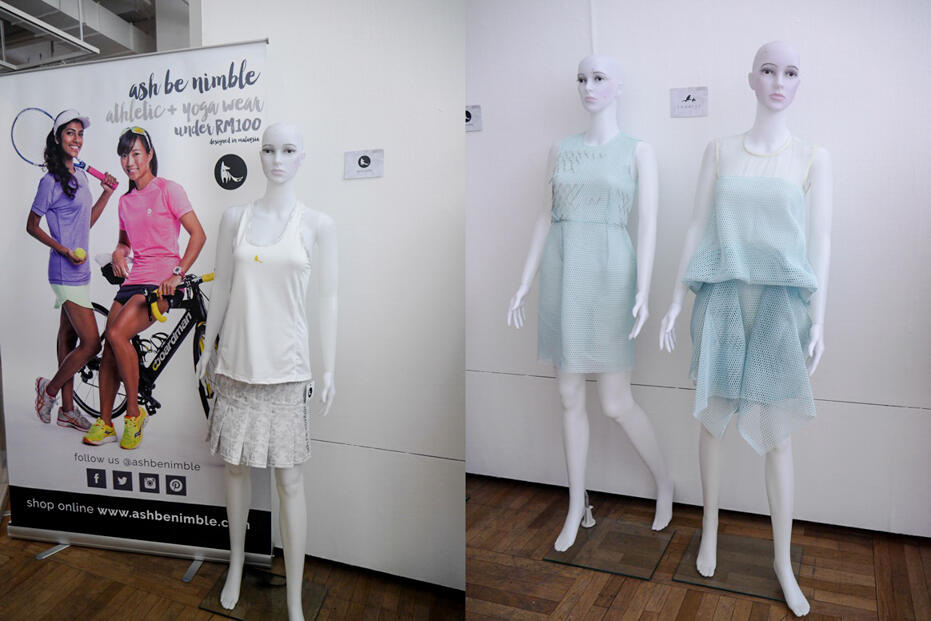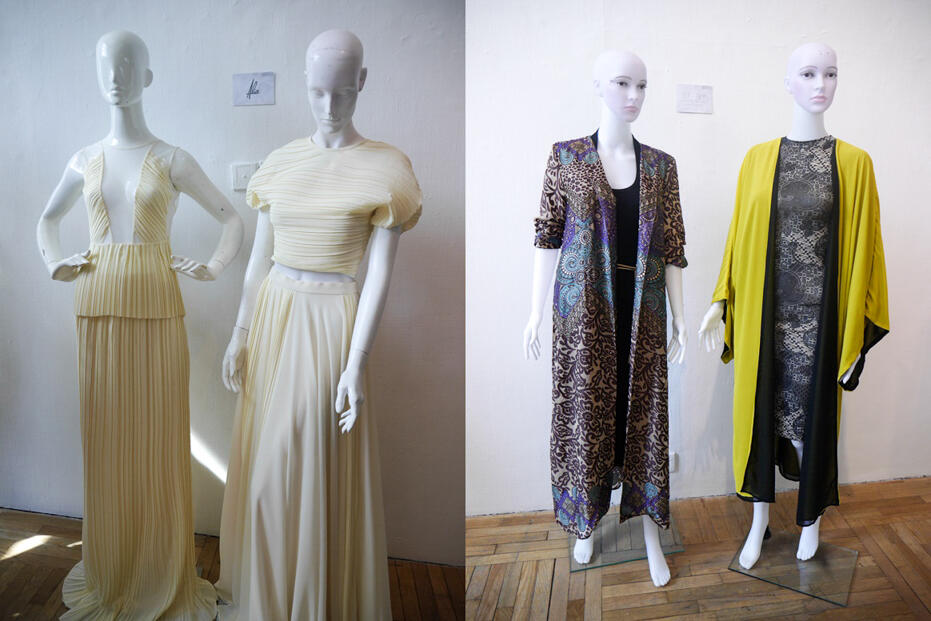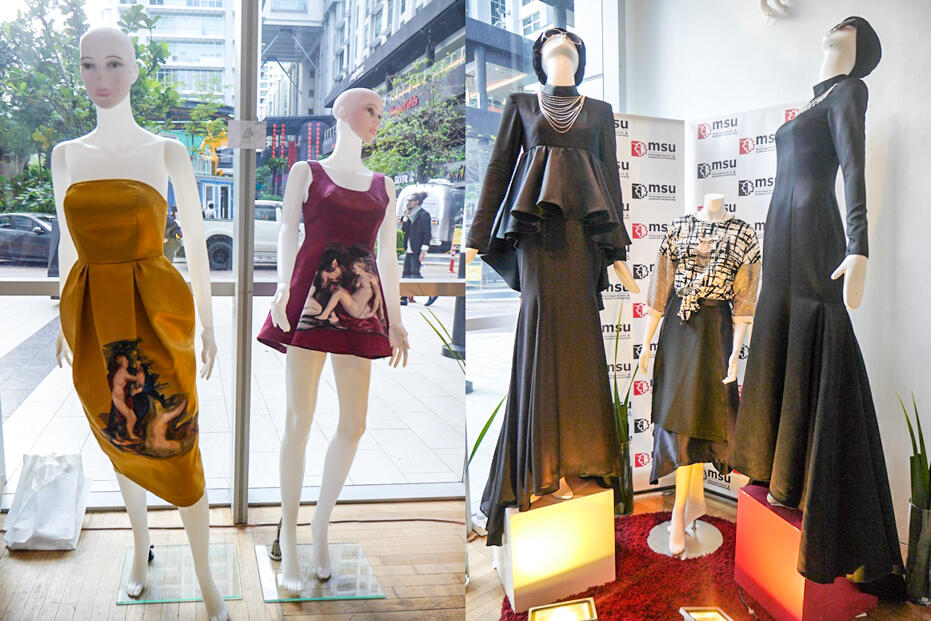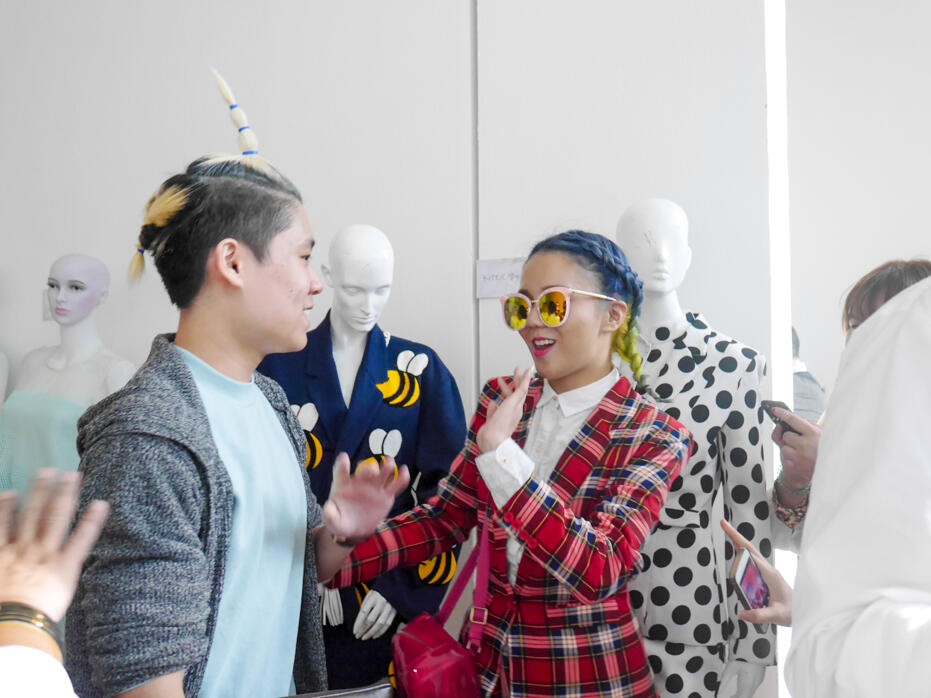 The Exhibit Space fashion forum was an eye-opening experience for me. Not only did I manage to learn a couple of things or two about the fashion industry, I also managed to meet some of Malaysia's most inspirational fashion figures and entrepreneurs. Till next year!
+ + + + + + +
For more info about Infinite Ventures:
Website: www.ivmalaysia.com
Facebook: www.facebook.com/ivmalaysia