Hunny just dropped a new MV out on YouTube!
Hunny Madu feat Aman Ra – Hello
+ + + +
I was in Hong Kong last week with Jun for two main reasons:
1) the Bon Iver concert on Tuesday
2) his Lantau100 run the following weekend
Well, reason #2 came first, then we found out last year that Bon Iver would be performing in Singapore and HK. In Singapore, he was gonna be at the esplanade or some massive performance arena of that sort. In HK, he was gonna be performing in a basketball court, which i thought sounded way cooler and more intimate. We swore to buy tickets, got busy panicking and packing for Kilimanjaro in January, came home and settled back in February, and tada, tickets sold out.
Felt so dumb and berated ourselves for not creating more urgency for it (tho given, we were in a country for 3 weeks where the internet time we got was extremely limited). Tickets for Singapore were still on sale, but the thought of standing in that big hall possibly being bored cos the vibe not be it for me, nudged my heart into beats called crestfallen. Why am i sounding like a rapper?
We asked around if we could buy tickets and thanks to Rahul's intro, Dan Gordon offered us free standing tickets and we were like, "Awesomeeeeeee" Cos it's so much better on the floor in the crowd where the vibe is. (I take that back. I trust Bon Iver was so majestic, that vibe filled and overflowed out of the entire court no matter where you were sitting.)
I'm so glad we went for it.
Part of me was so nonchalant because, as Jun mentioned, i may have been spoilt by all the festivals and acts i've seen, met and possibly harassed. He insisted we be there at 7 sharp even tho i knew it wouldn't start on time. (I'm trying not to be bossy, can you tell? It's hard. Because i'm always usually right.) We went to have a couple of beers and a very satisfying chicken snack. Jun bought us t-shirts, more beers, and the vinyl.
We got to stand very near the front! Second row from the railing, which was nice cos i'm so short i can't see shit so i either have to stand wayyyyyyy in the front, or somewhere in the middle where no tall people are in front of me.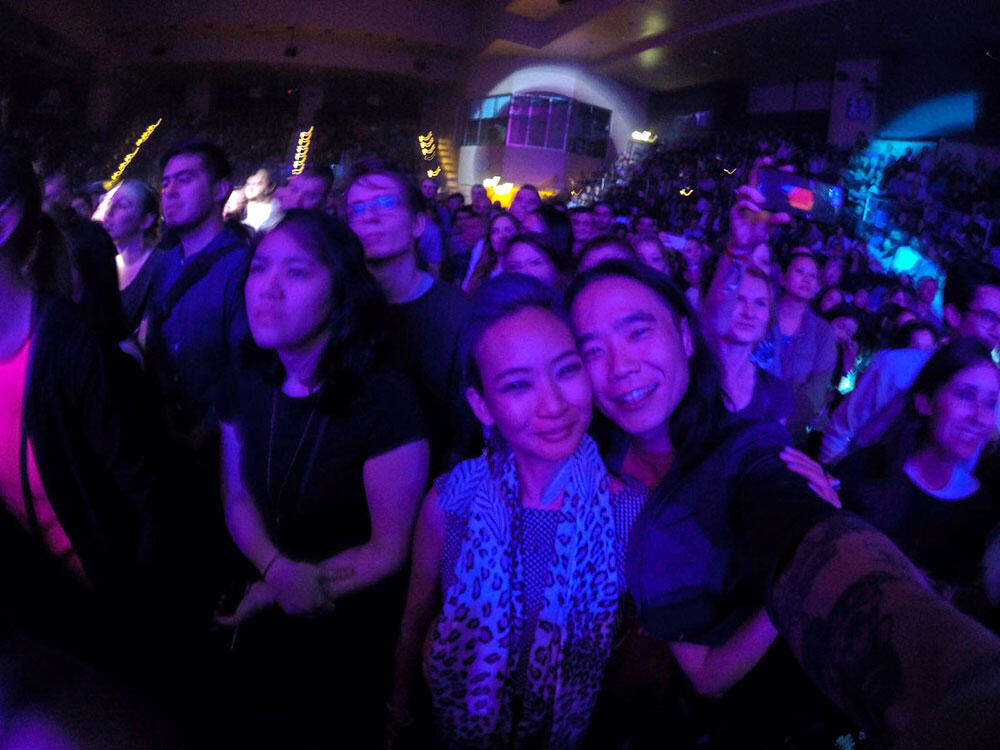 When Justin Vernon sang Woods, time slowed down.
The whole room went silent save for his hypnotic tone, that mind you, he performed live, meaning he recorded the first line, then sang over, and over and over and over again. Till you're hearing a chorus of his voice. It was mesmerizing. His talents evoke hope, tears, love, gratitude, joy, reminiscence… in one word, emo la okay.
One of the best lessons i took away that night, was when his music got me thinking about how immersed and dedicated he is to his art, and how i felt so inspired by it.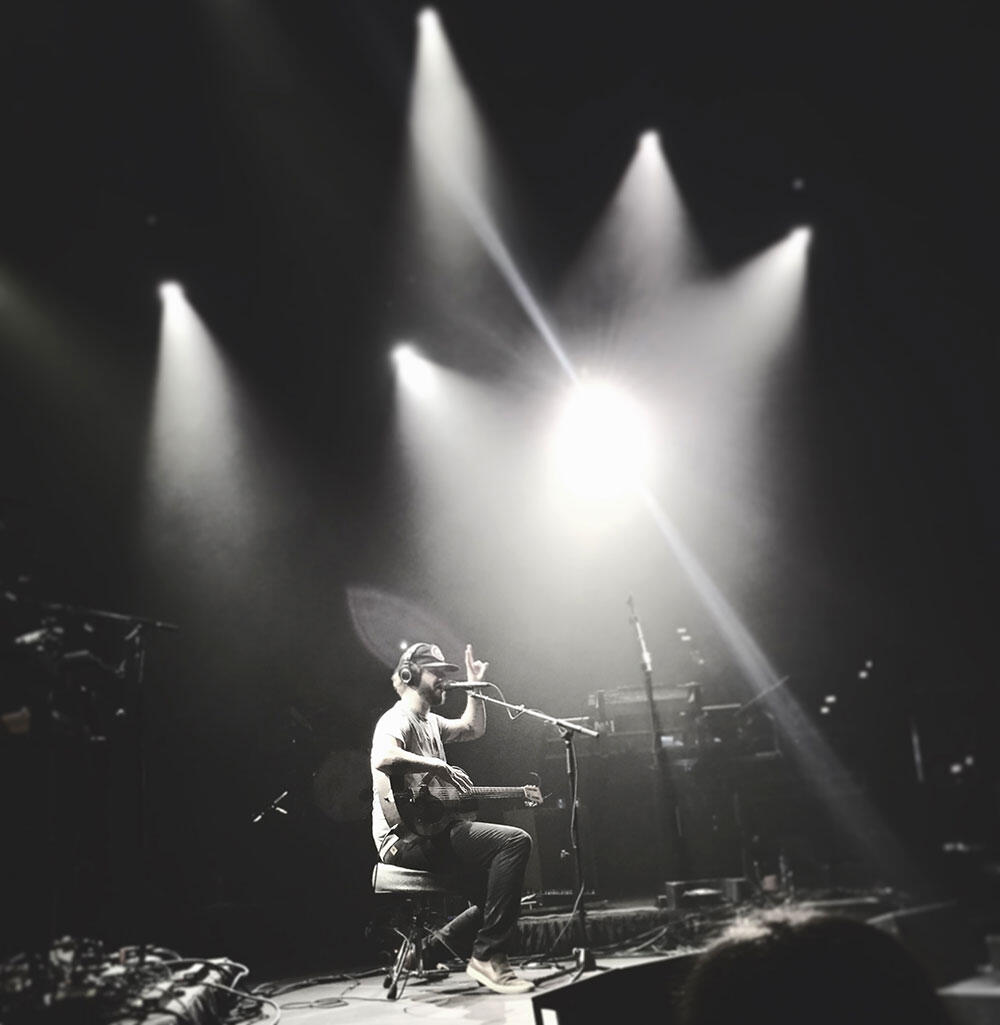 Jun took some great vids but i'll share them later. Maybe.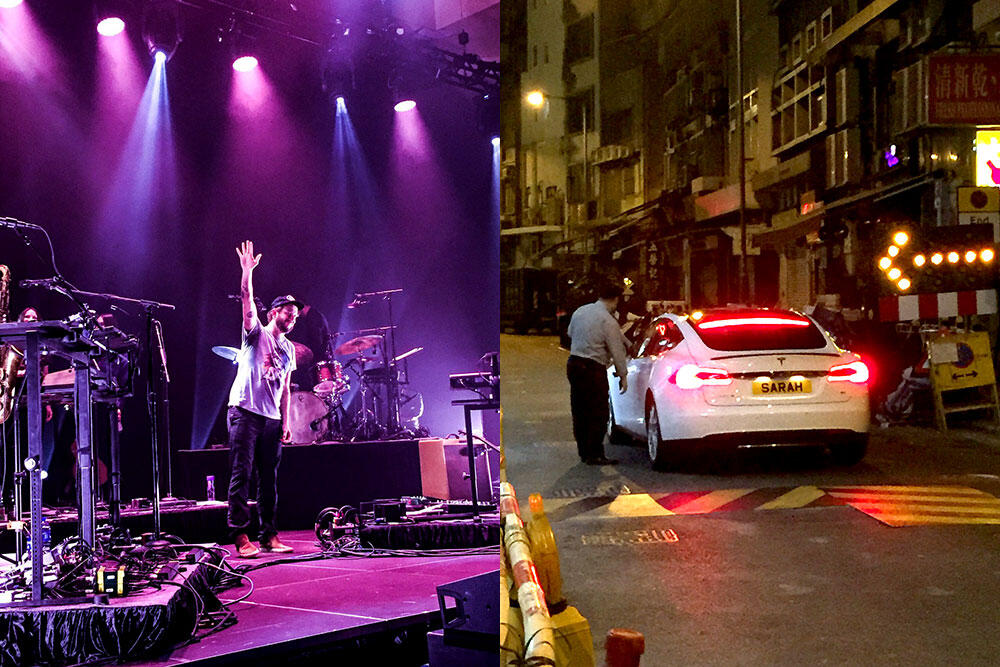 Look at the number plate i saw! Made me miss the salah to my wrong.
That was such a great night.