*written by Baby, Rachel and Nicole* 
Us girls at #KinkyBlueFairy recently had a little GNO (Girls Night Out) at Martell's La French Touch Party.
To bring the GNO up a notch, we received a little surprise from Mercedes-Benz Malaysia!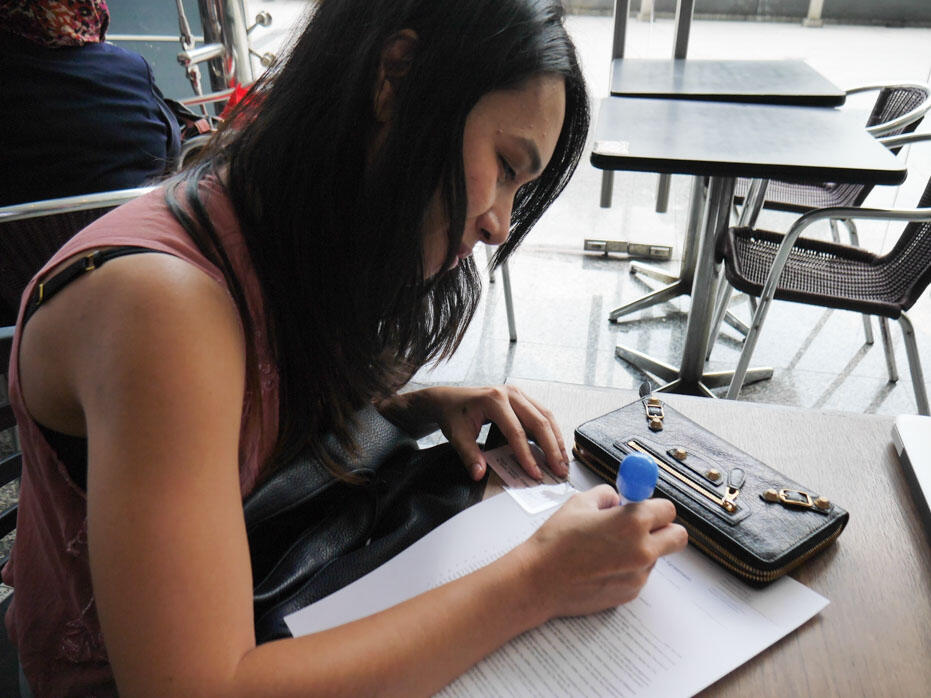 YASSSS. The #KinkyBlueFairyTeam got to bring home our very own Fairy Mobile!!! Sadly, we didn't get to bring it home forever. It only lasted till we rolled up glamorously (paparazzi style) at the party. Haha.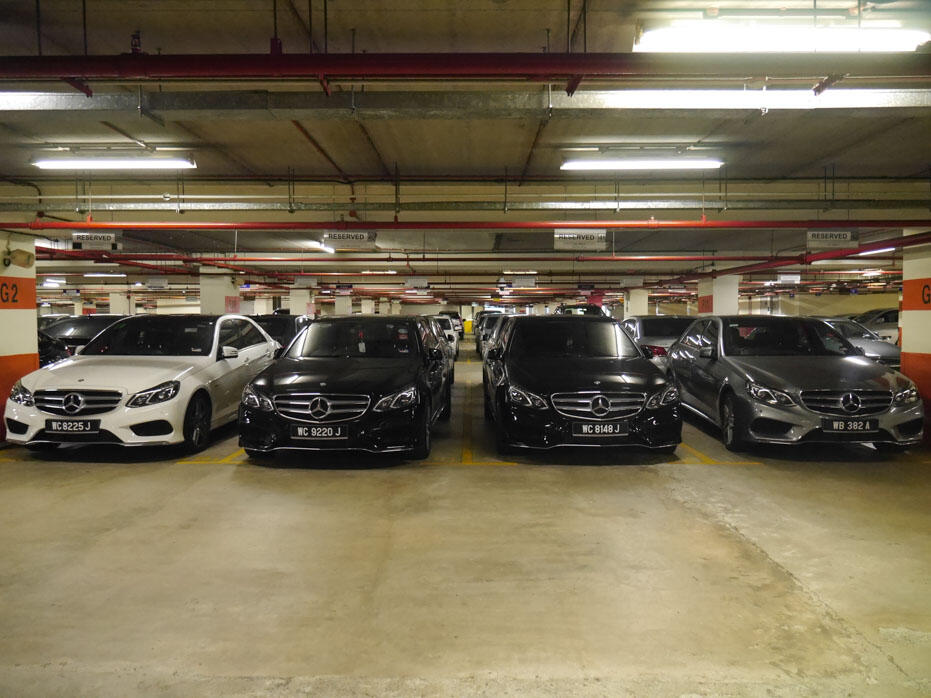 Upon collecting our keys, we headed down to the basement to collect our Fairy Mobile. Because there were so many Mercedes-Benz's lined up together, it felt like a "Take your pick" kind of moment. *throws confetti in the air*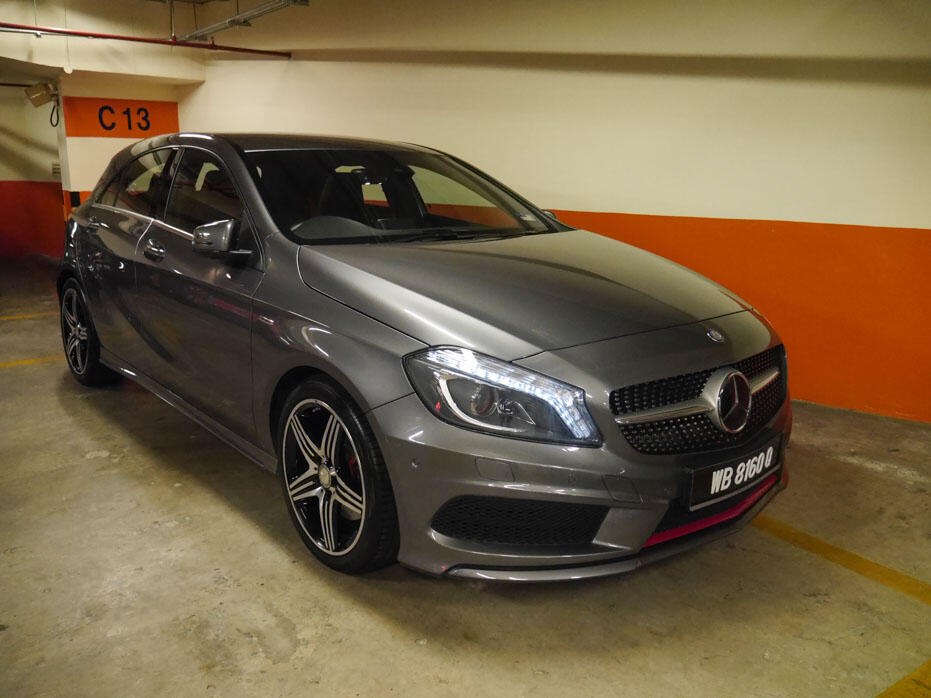 Isn't she a beauty!? We rolled up at the party fabulously in this baby.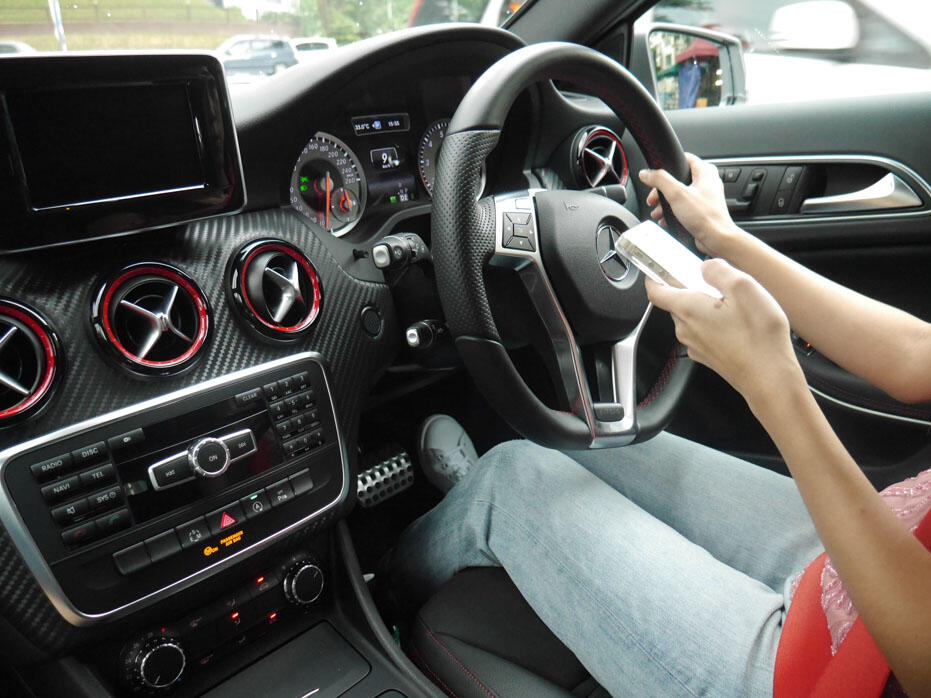 The limited edition La French Touch by Martell was created in celebration of their 300 years of excellence. From the vinyl record player invitation (I kid you not. It's so high-tech that it even has a USB port!) we received, I had an inkling that the theme of the party would be blue. I was right. Upon arrival, the venue was nicely lit in neon blue.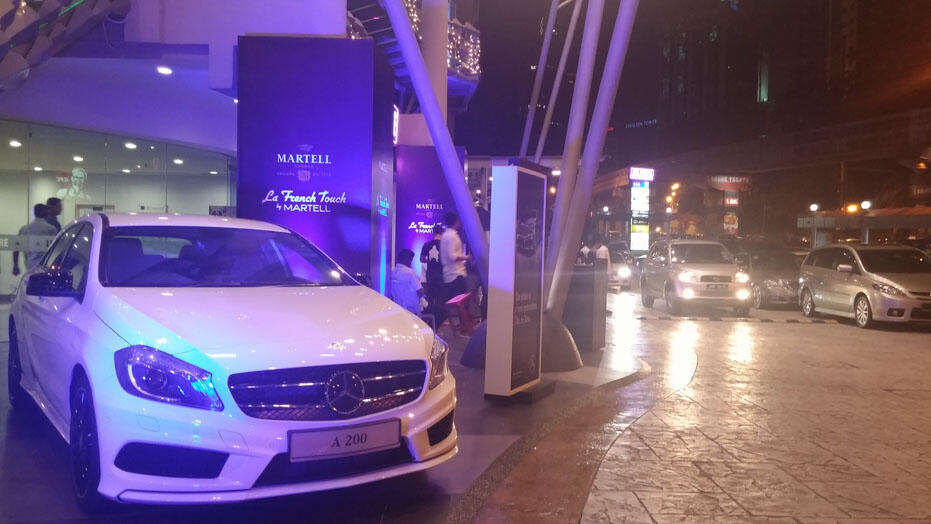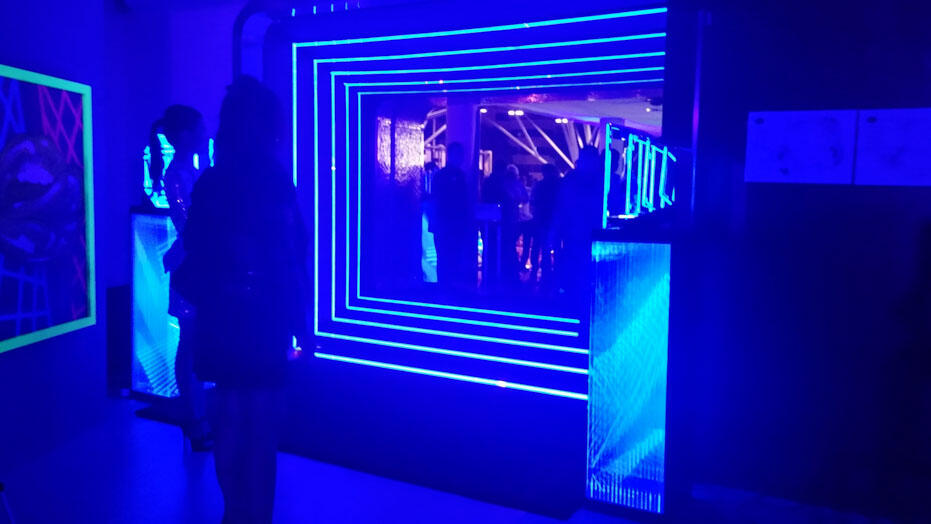 The entrance was so trippy that it gave me great aesthetic pleasure.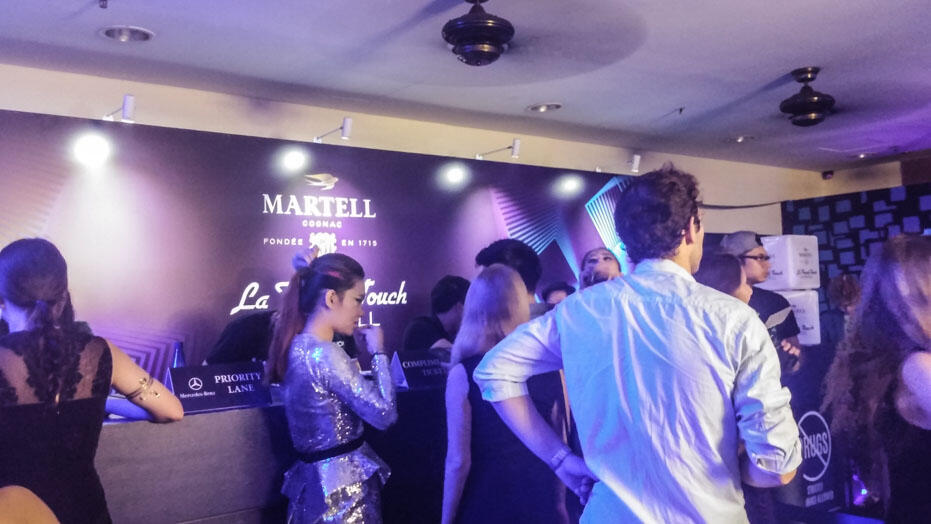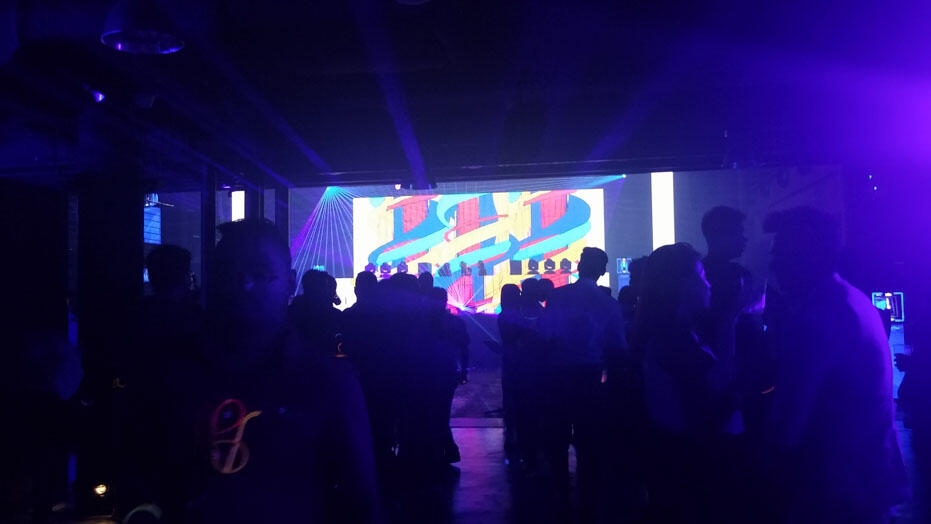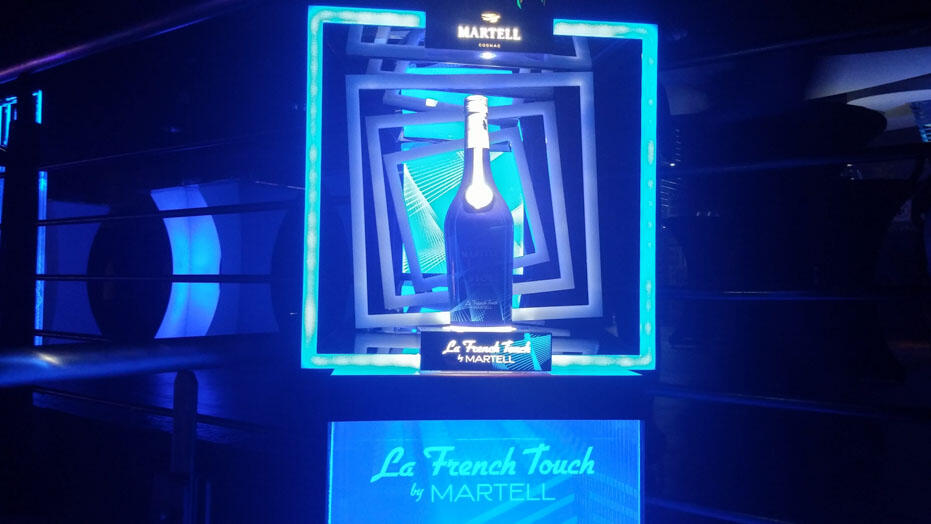 Housed in a glow-in-the-dark, neon blue bottle, the limited edition was created in partnership with Etienne de Crécy, pioneer and emblematic figure of the electronic music movement. Etienne de Crécy popularized French House music, a genre that came to be known as 'the French Touch'.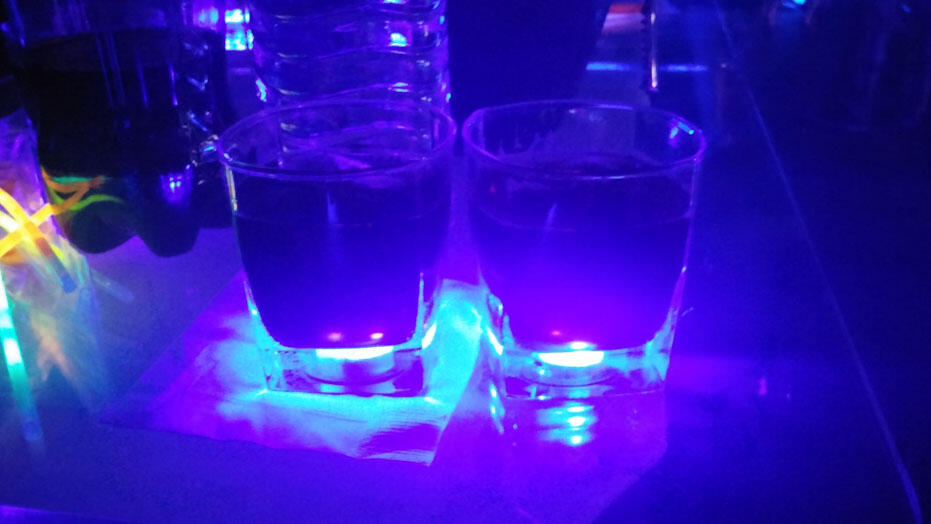 Our favorite part of the party were the drink glasses! The bottom of the glass illuminates upon contact with any surface that it's placed on. And it was in neon blue!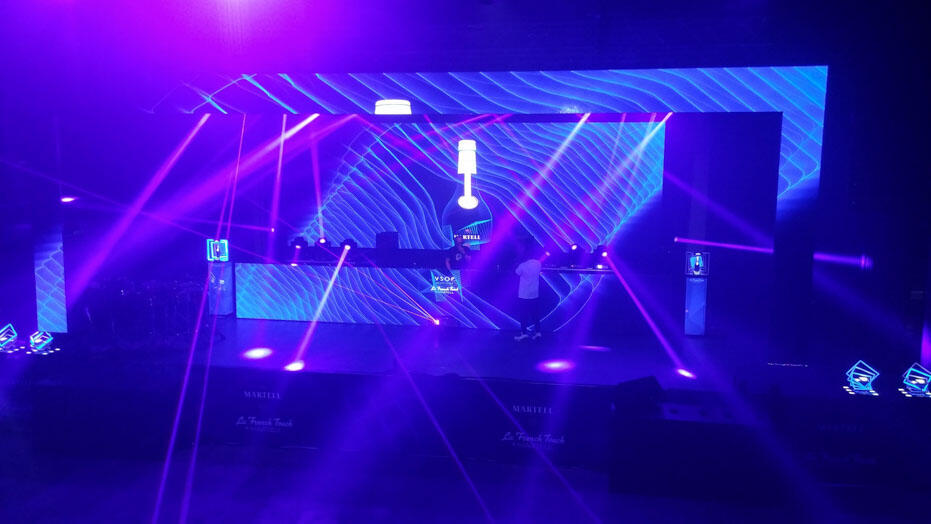 The line-up for the La French Touch Party were French DJ Joachim Garraud, Joey G, Patricia Knudsen, Elecoldxhot, and Play for Passion.
I really loved the visuals they prepared for the sets. Again, it's all about the aesthetics. Nicely done, Martell!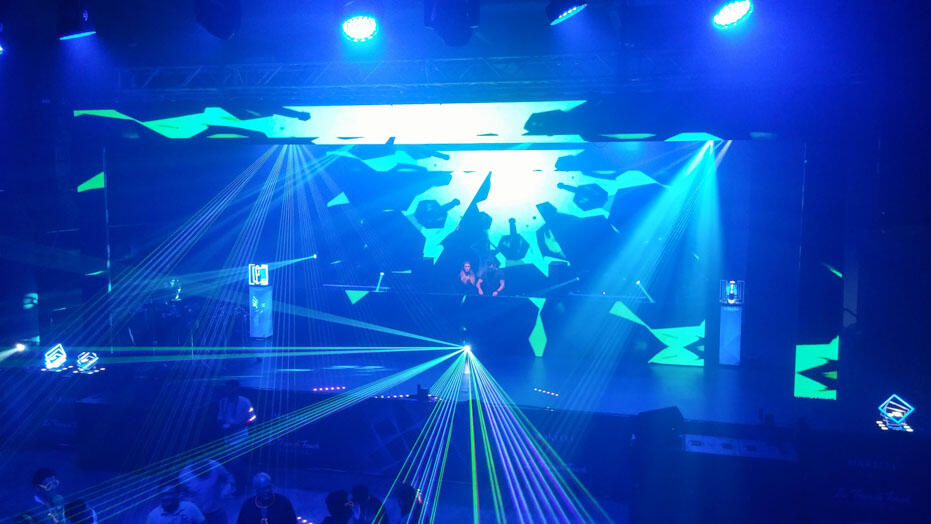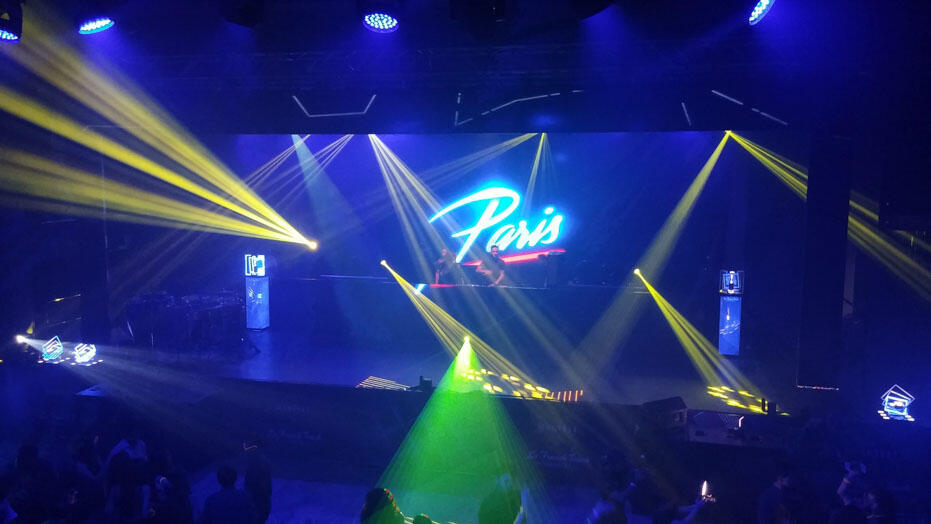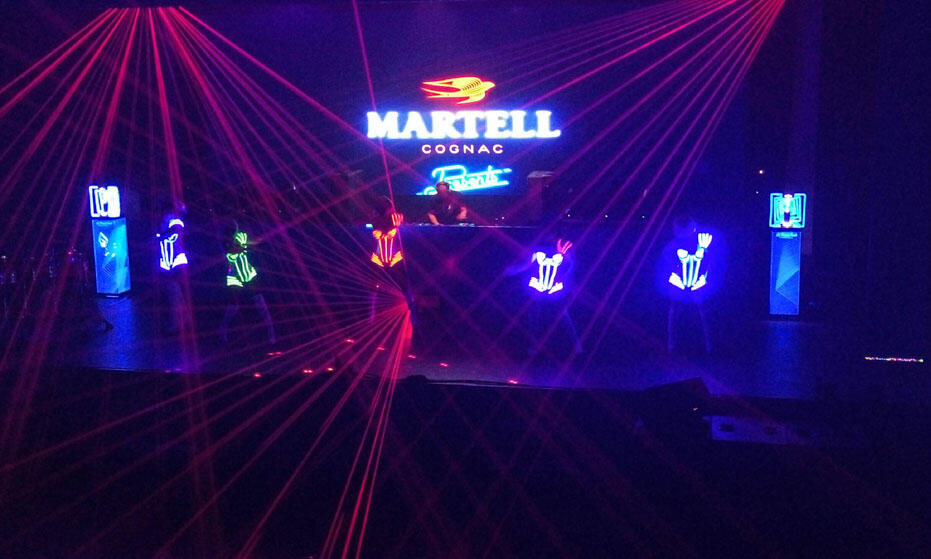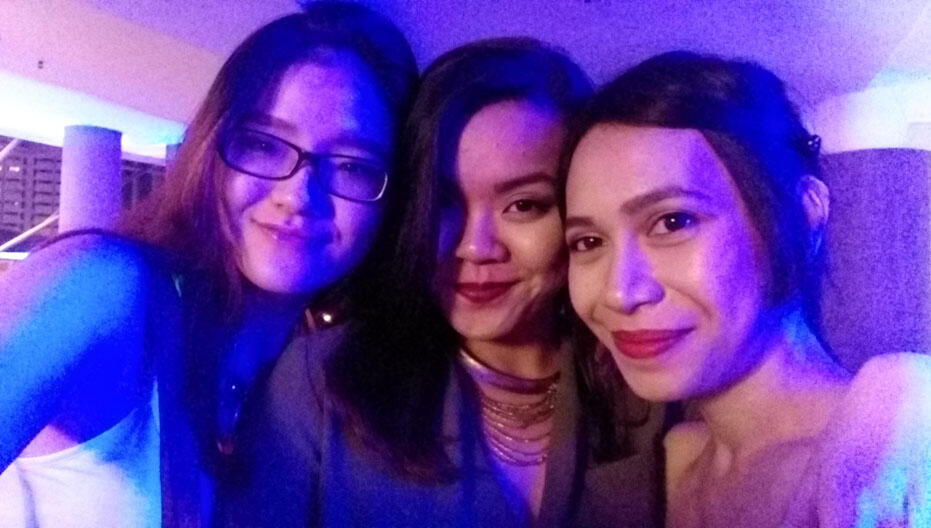 The "I think we're too old for this" moment kicked in even before midnight. Hahaha.
[Joyce: What! How old are you guys! Like, 10 years younger than me… -_-]
Thanks again for having us, Martell! And also Mercedez-Benz Malaysia for the A250!
+ + + + + + + +
For more information about Martell:
Website: www.martell.com
Instagram: @martellcognac