I know i've been so absent on the blog, so much has been happening in the past 6 months (when doesn't it..!).
Went to Toyko, then it was Christmas, New Year's,
went to Tanzania for 3 weeks- climbed Kilimanjaro, visited the safari, went diving on Mafia Island, visited Zanzibar, gambled in Dar es Salaam,
came home, then it was Chinese New Year,
then work HIT and we're all back on track (or trying to) dealing with new pitches, reports, photoshoots, interviews, job bookings, emails that never end…
I have a LOT of blogging to catch up on, and a LOT of stories to tell!
They're all gonna be coming in stream across the next few weeks so… be prepared for lots of photos!
I'm gonna get my Christmas post out of the way first. Cos it was almost 2 months ago. How time flies when you're having fun.
This is a whole barrage of pix from my iphone during Xmas period: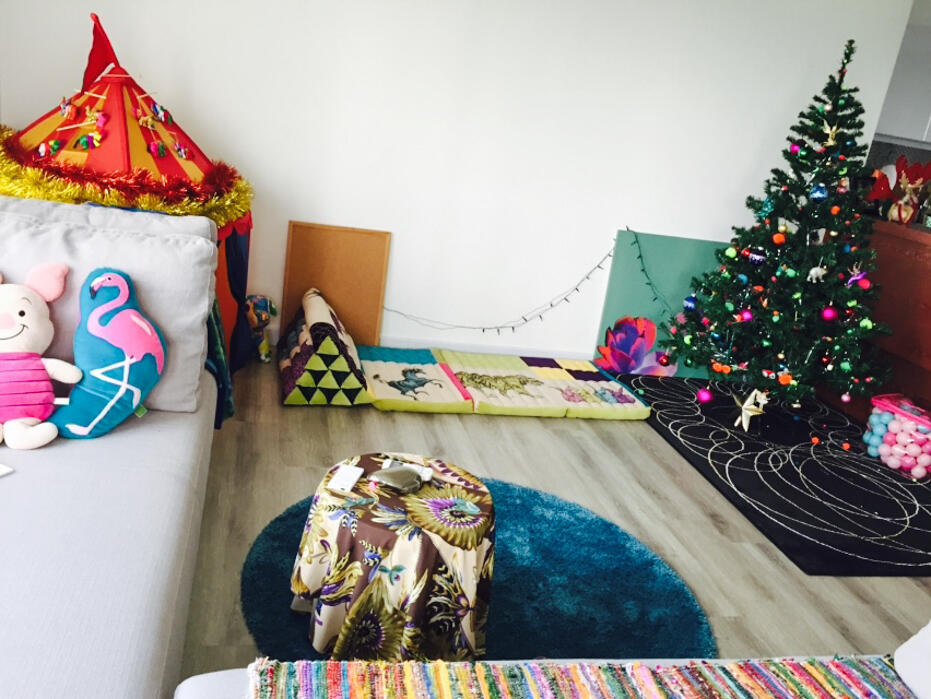 My living room during Christmas! I was still deciding what colour to paint the wall. More recently i was talking to myself, "What colour would you paint it, if you didn't care what anyone thought?" And my immediate mental retort was, "Pink!"
So at this point of time, my decision is still on pink.
Now it's just deciding WHAT shade of pink it would be.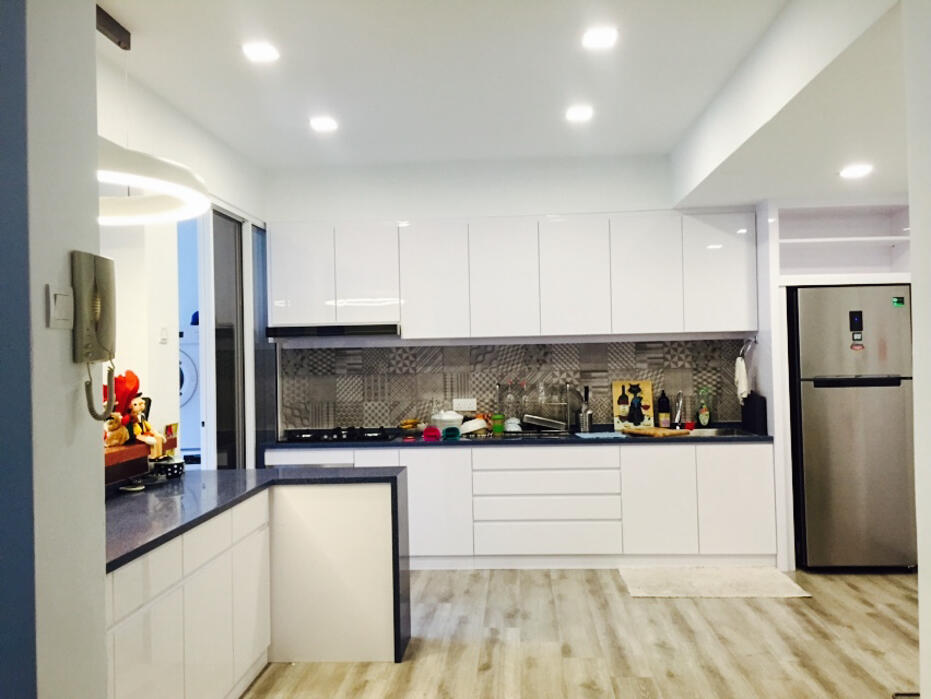 My kitchen! I really should do a single blogpost bout my new place but urm when i'm done with blogging about my trips la yeah.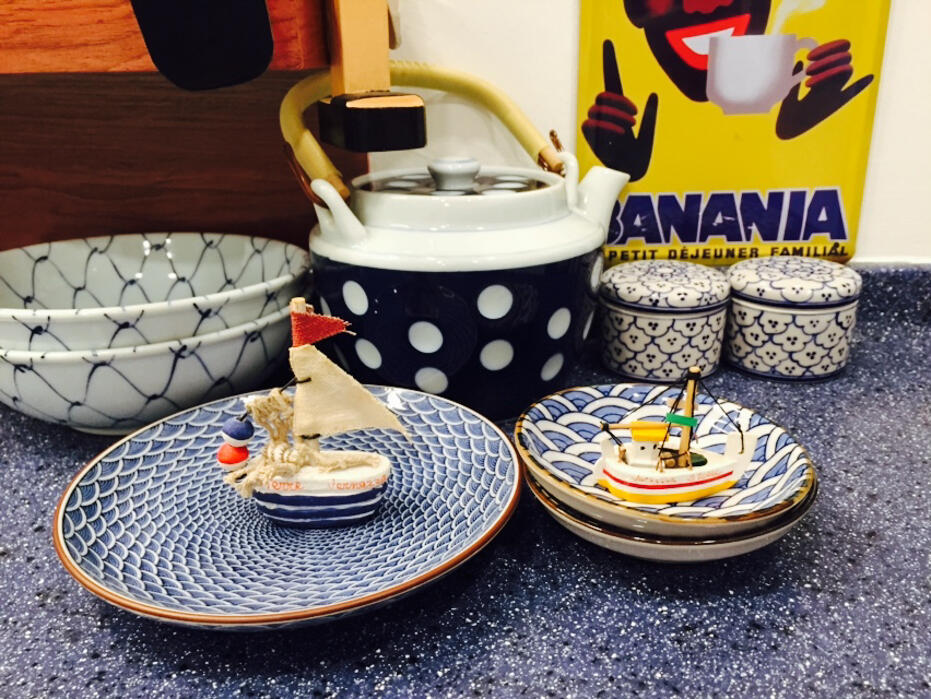 Some Japanese homeware i got across two trips to Tokyo.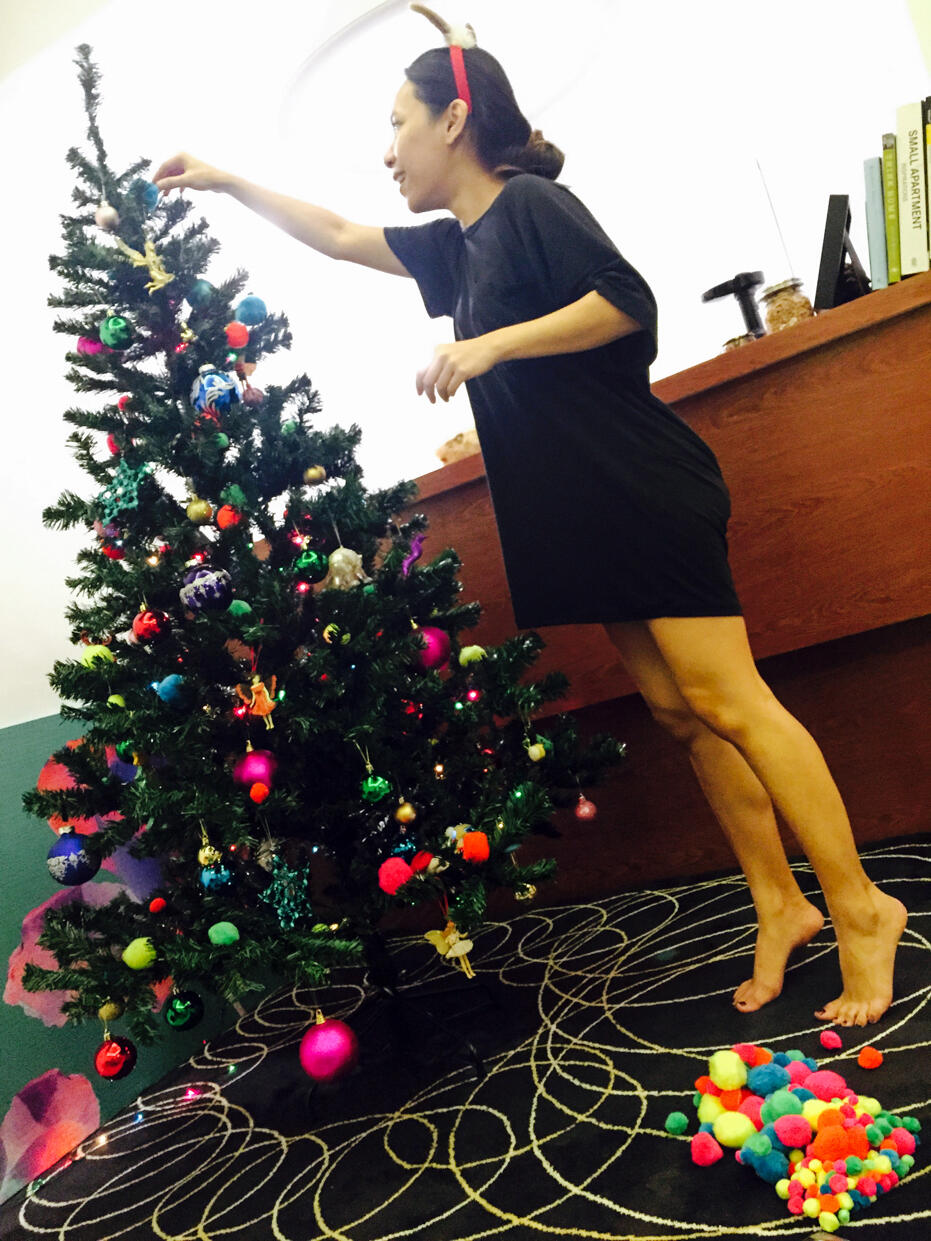 Baby came over for date night and we put up the Christmas tree together! I ended up throwing pom poms and sparkle all over it. And ultimately cursed myself when i had to tidy it up before Chinese New Year.
+ + + + + +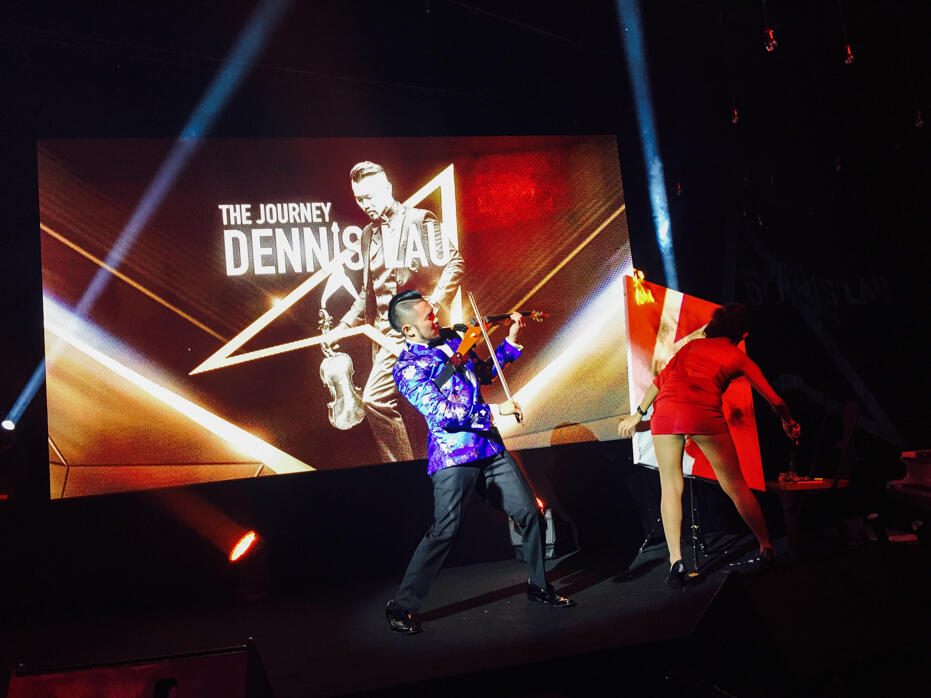 Went for the launch of Dennis' new album
+ + + + + + +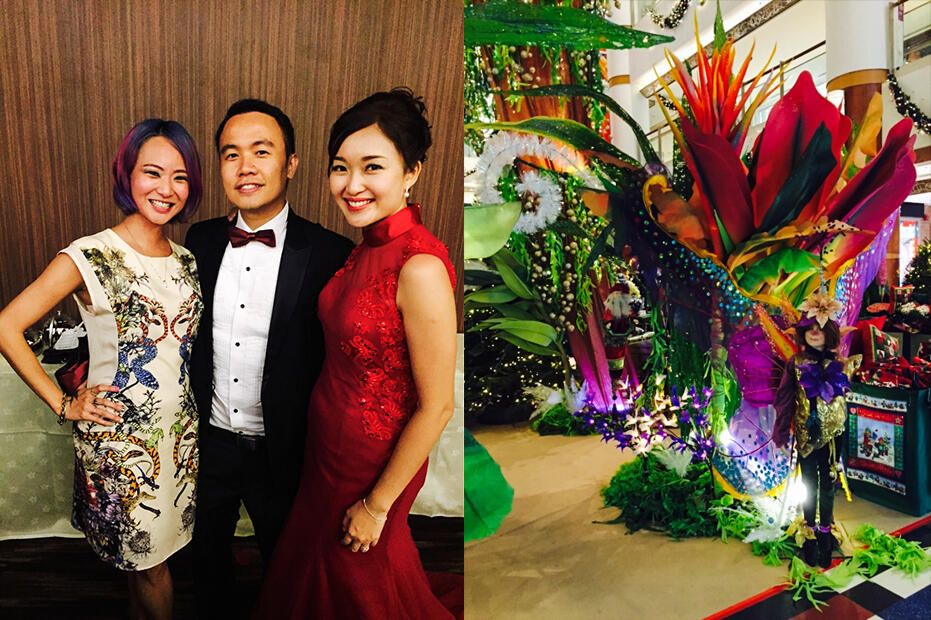 Left: With Jason & Emily at their wedding. I've known Jason since we were kids.
Right: The fairy-themed Christmas deco at BSC which got me silently screaming to myself when i saw it.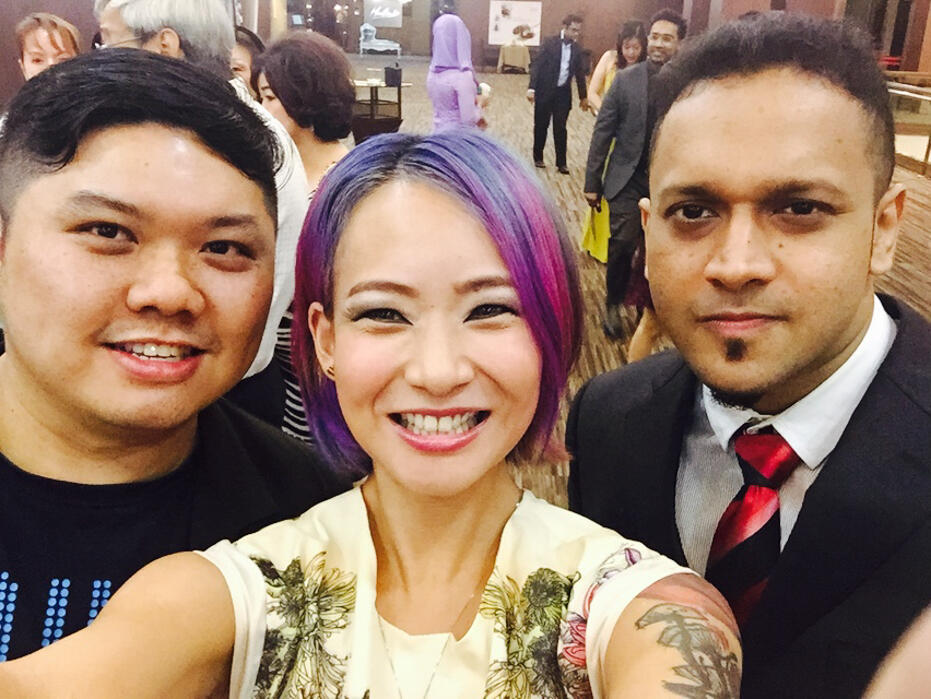 With Jon and Kishan. Jon used to sit in front of me in Form 3, and i used to copy his math homework, which he would copy from the head prefect sitting next to him. Haha.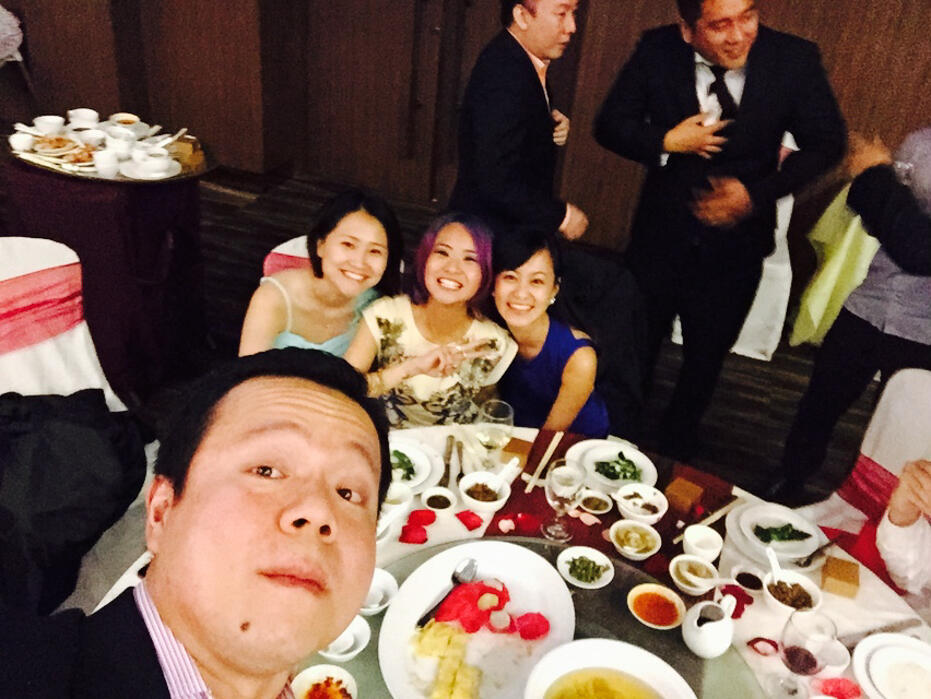 + + + + + + + +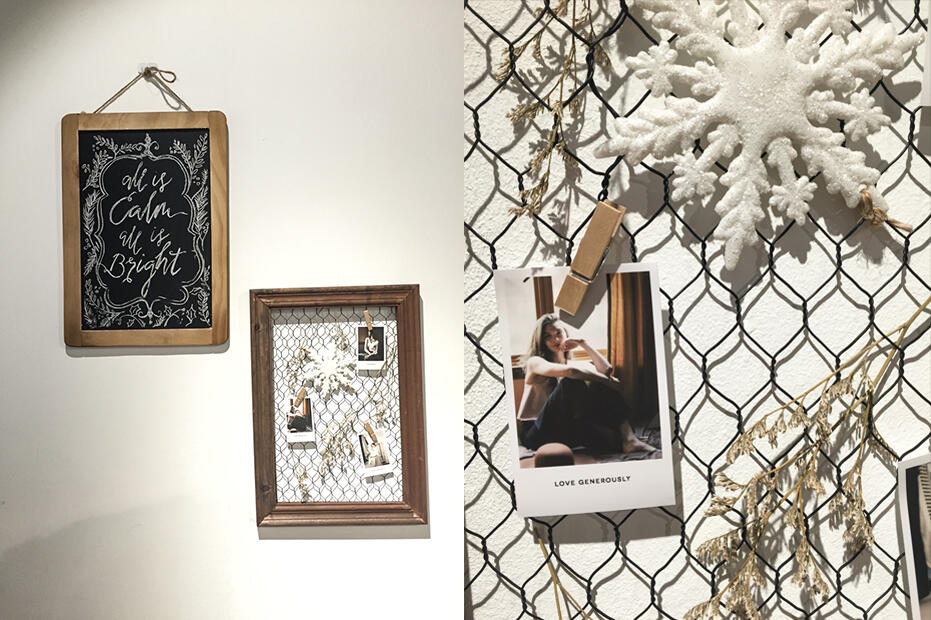 The wall at the Love, Bonito store during Christmas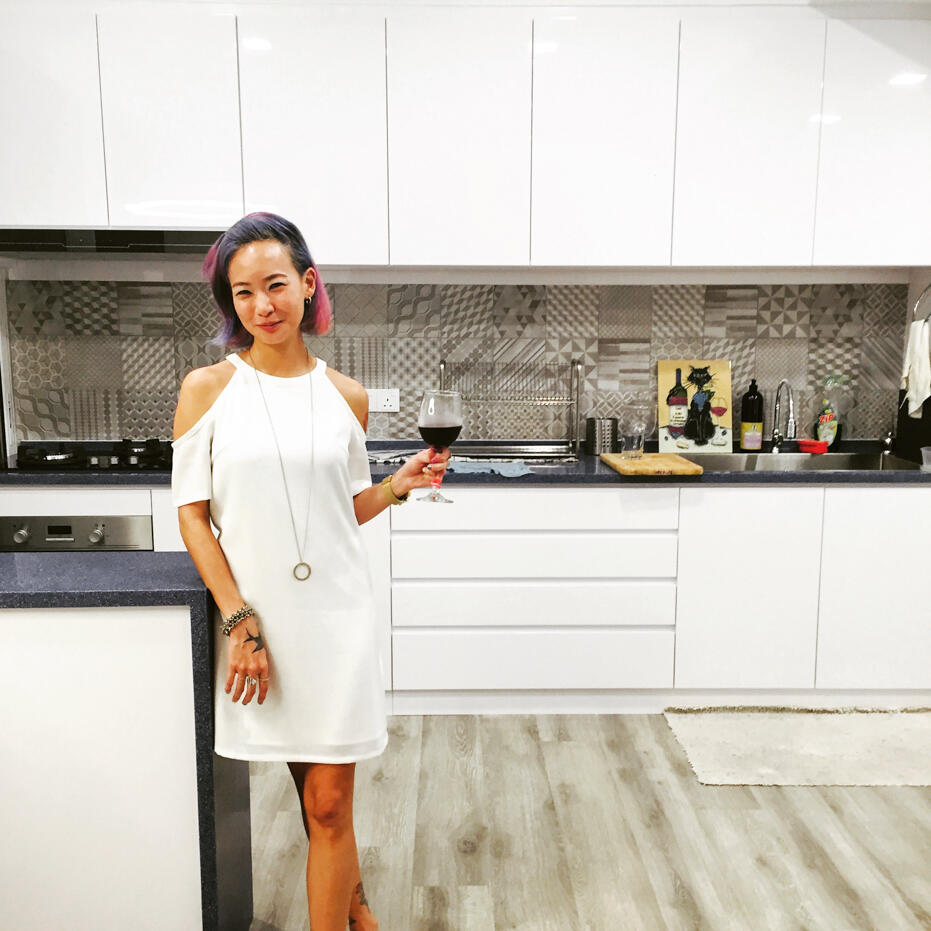 My white dress is from Love, Bonito
The #Formerfrees came over to mine for our Secret Santa dinner combined with Meesh leaving to Myanmar for humanitarian work. It was a super busy period for me and Jun insisted on helping me prepare dinner instead of me attempt to squeeze it pathetically into my schedule. I'm sure the others were more excited to eat his food than mine anyway -_-
He cooked a delicious milk chicken and some vegetarian dishes cos we're all healthier now that we're older :p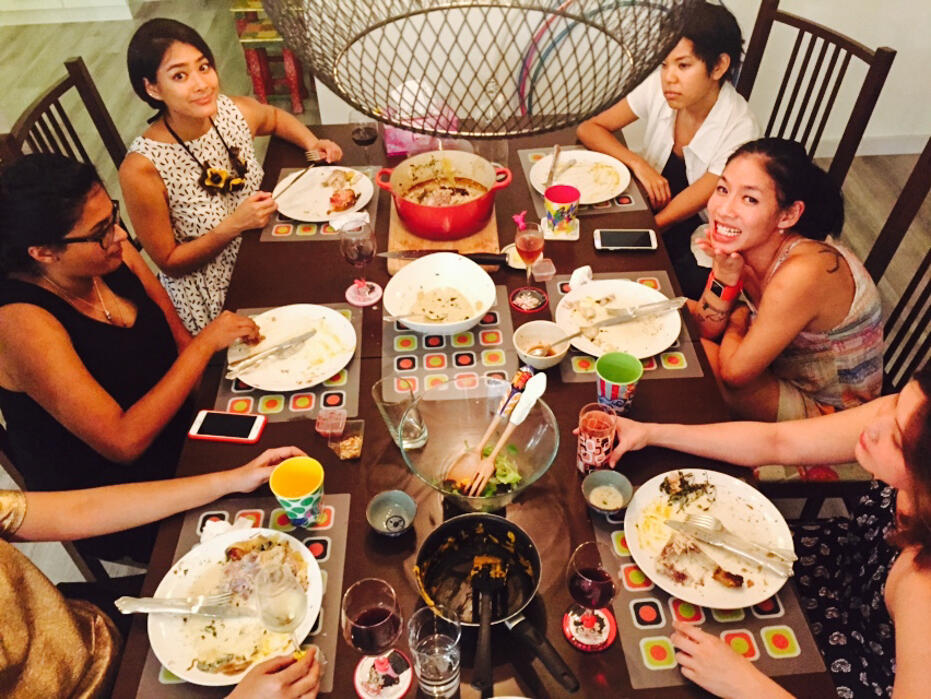 Unfortunately i lamely forgot to take pix of the food before the rest slayed them in seconds.
Secret Santa time! We've been doing it annually for awhile now.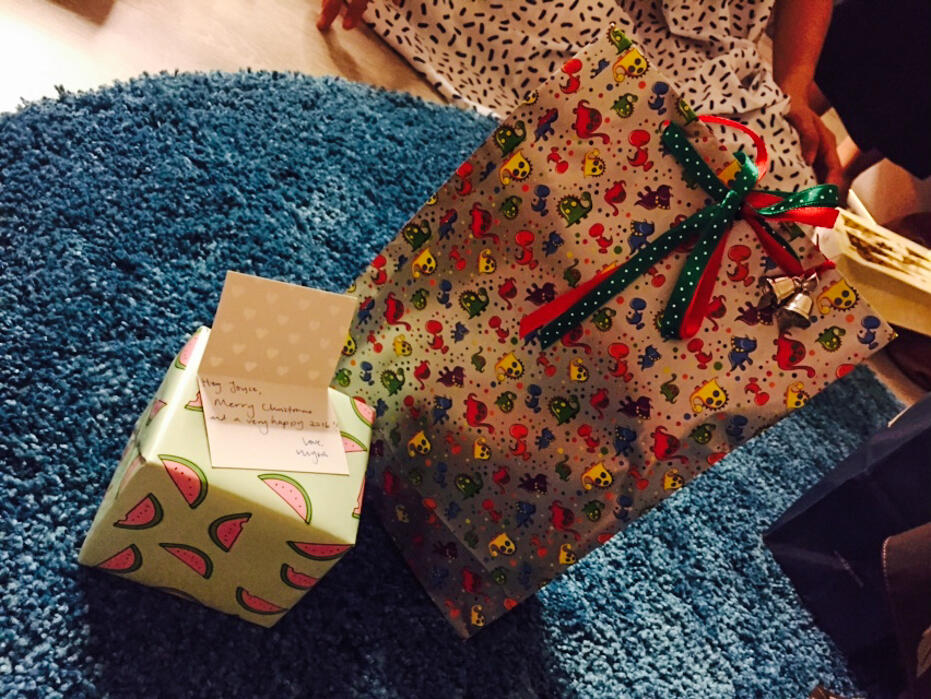 I got a candle from Myra and a tea cup set from Ginger (which became a shot glass set) from SueAnn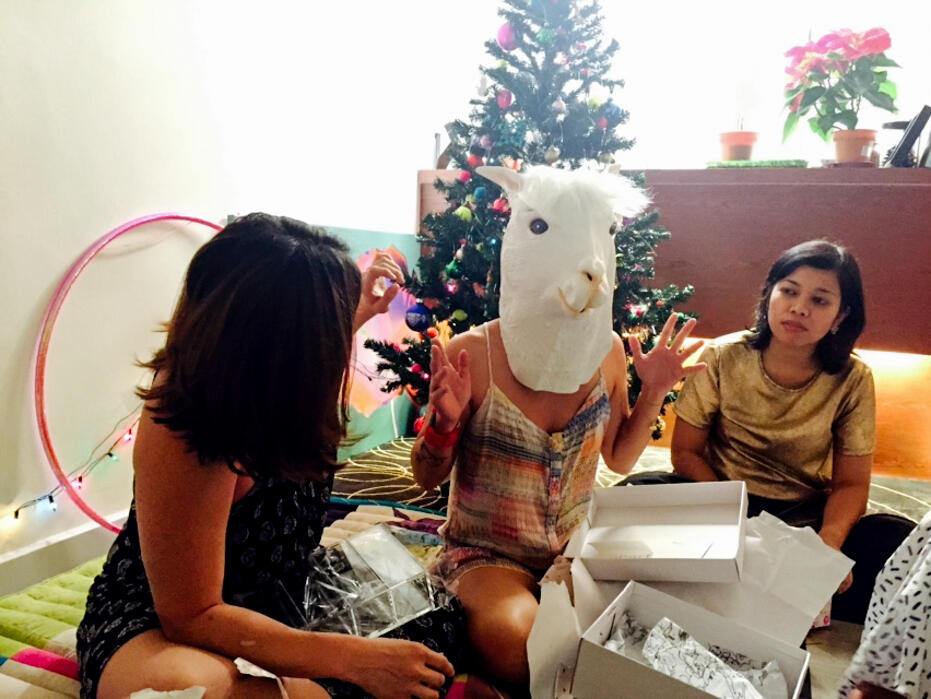 Llama mask from the KinkyBlueFairy store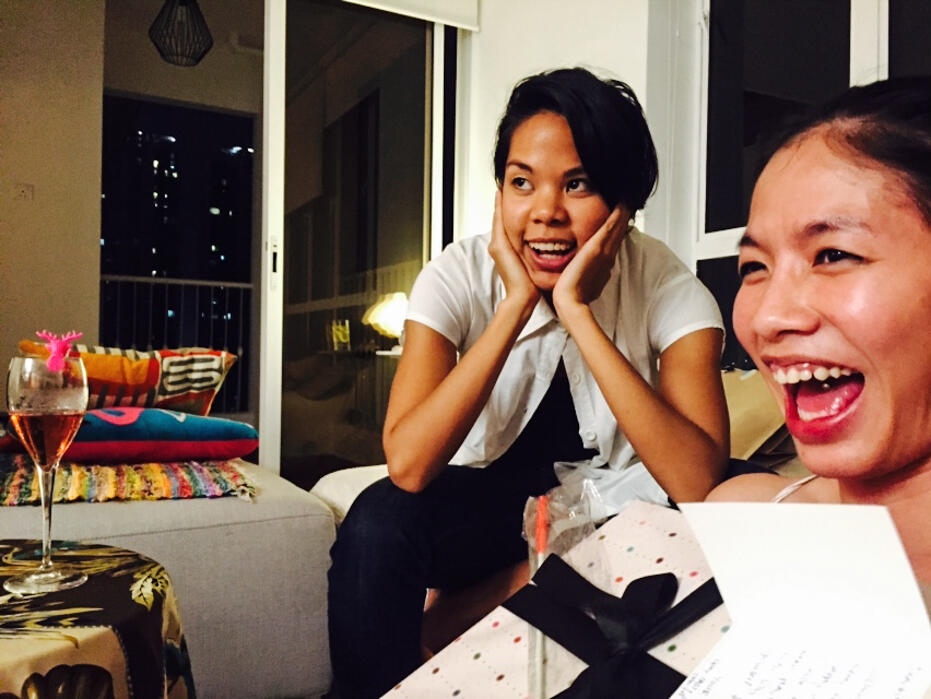 Didi got pissed off cos Joleyn was her secret Santa, couldn't make it, and passed her present to Sarah who forgot to bring it. There was a lot of yelling of "I'm sorryyyy!" and "Mang!!! I don't have a present!!!"
We killed all the food Jun made and picked the bones clean.
I started using Bespoke during Christmas to run my errands for me like pick up the pots and trays of food from Jun's kitchen to send to mine.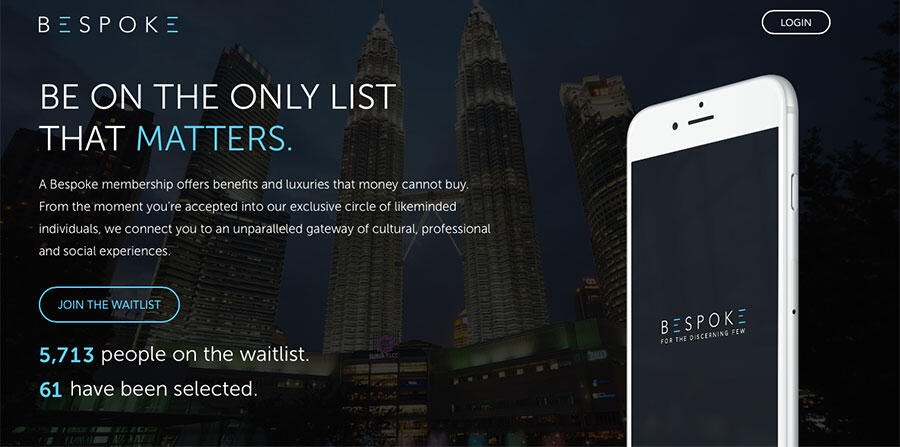 You can read more about what Bespoke is on this article i found online.
I've got them to do all sorts of things besides fetching food, like taking all my recyclable items to the Ikano centre, finding the Tanzania Lonely Planet and sending it to my office, and other menial time-consuming errands i can't recall. I've heard of other members getting them to queue up outside stores for them XD
On another night I had the Lovelies over for our Christmas potluck of sorts.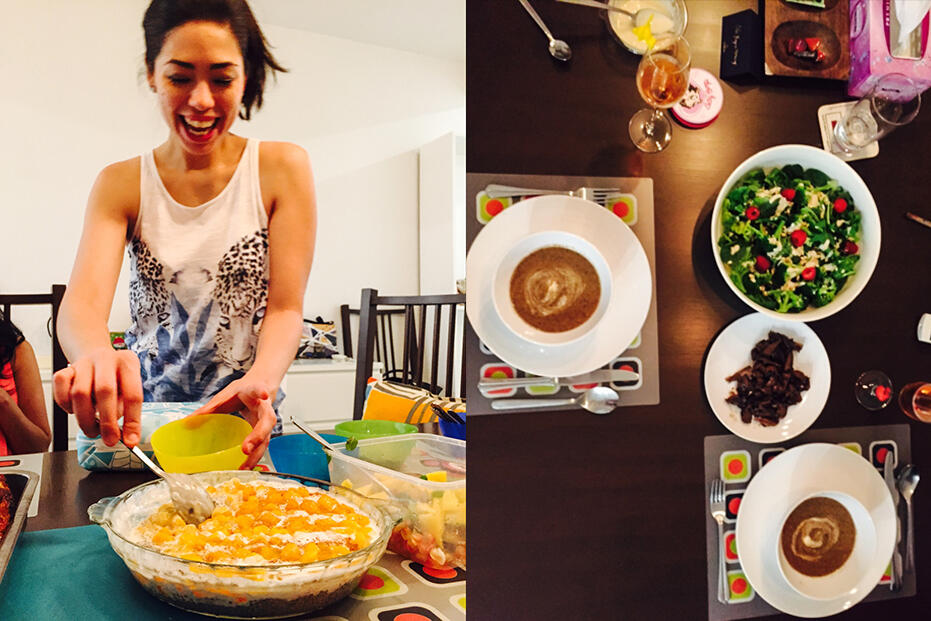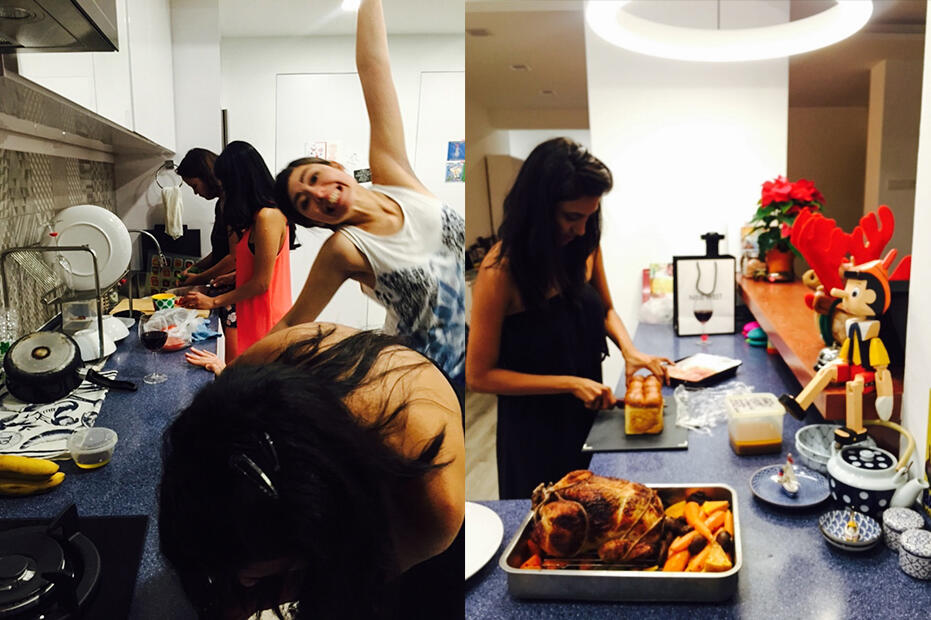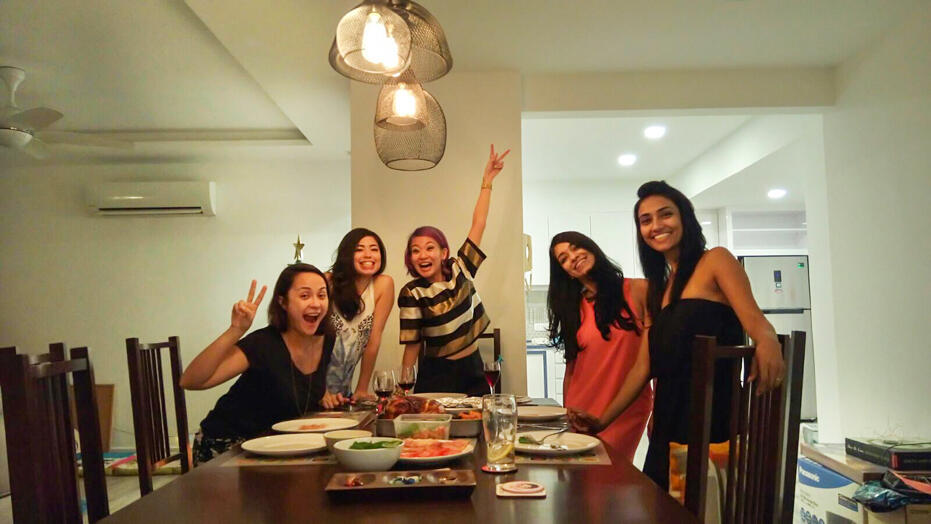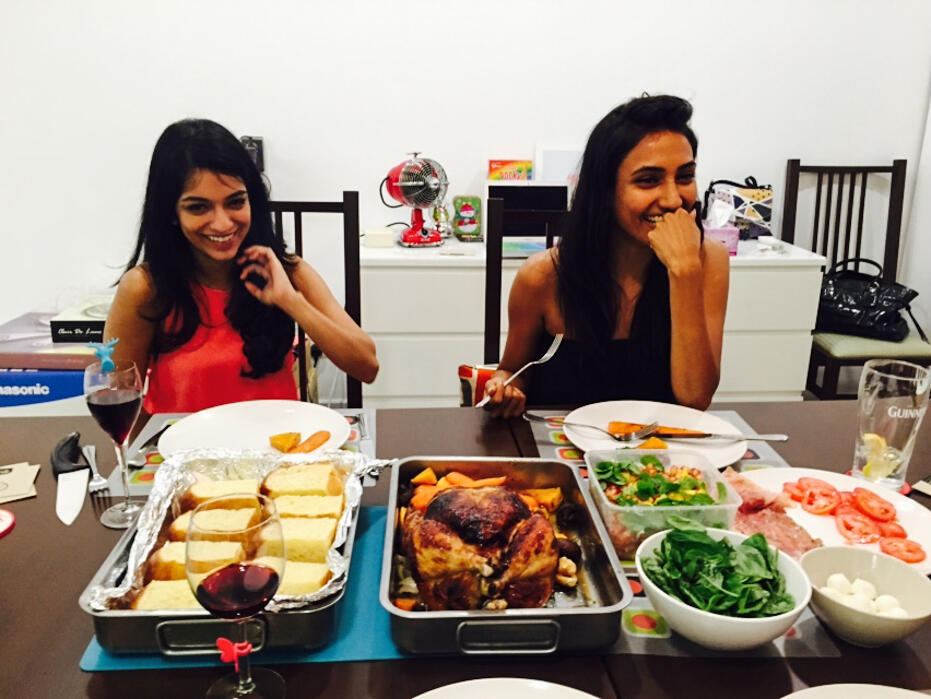 Jun, again, sent over mains of roasted chicken + vegetables, salad, and brioche he made. Dhanya made a chia mango dessert, Steph brought mozzarella and prosciutto, Aps brought salad(?). Sorry this is why i should have blogged earlier, i forget!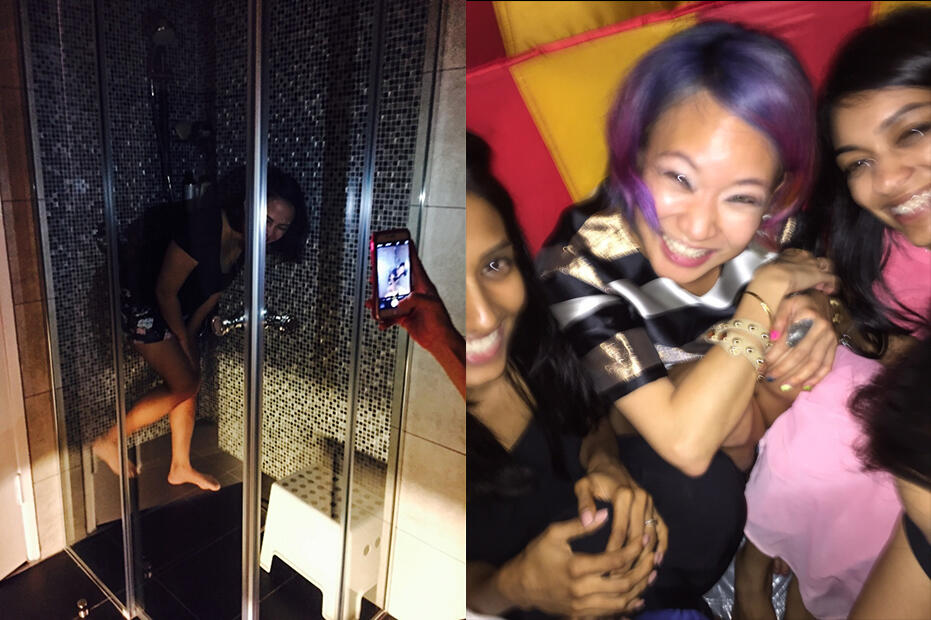 We took a slow tour of my new place, and they each got into the shower. I was so tempted to turn it on when Cammy and i were in there fully-clothed but… i was closer to the shower. Then we all got into my tent together just to see if we could!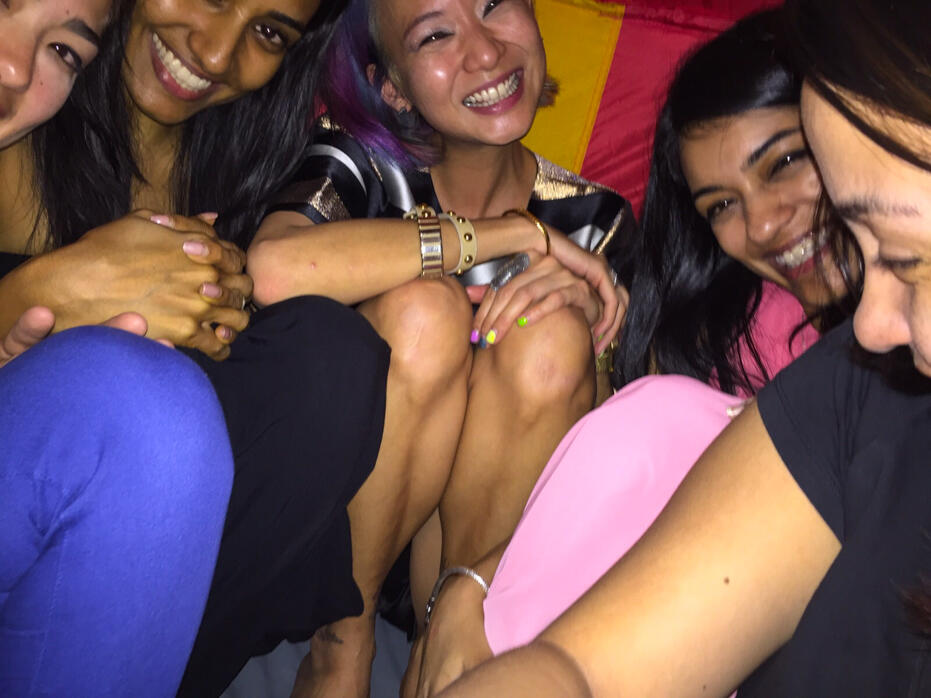 Not the most flattering shot of me but anyway.
+ + + + + + + +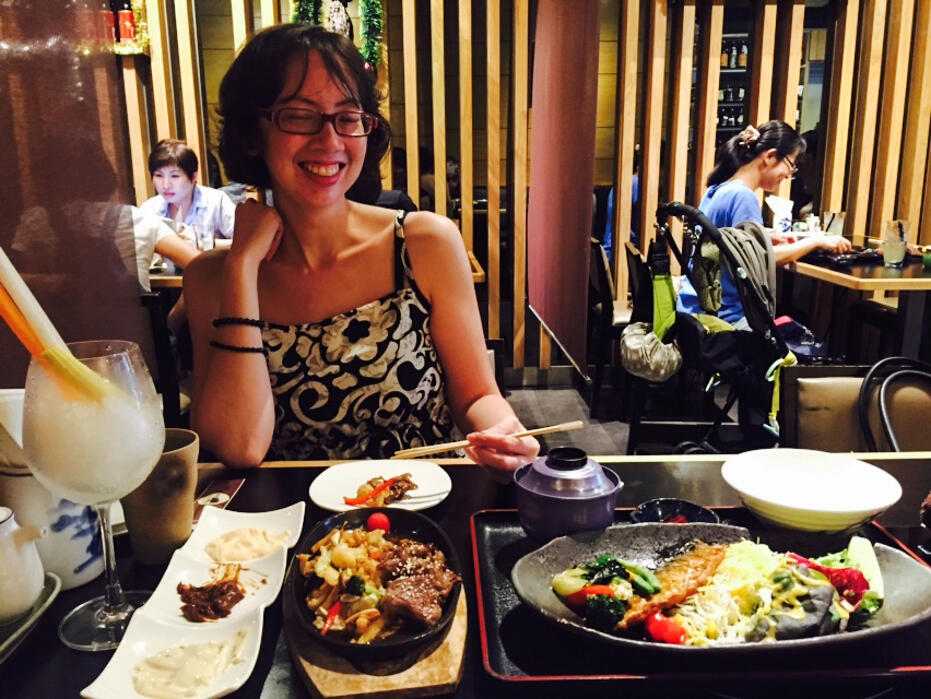 Went to have lunch with Lisa before she moved to Australia with the kids. We went to Ju Ne at Publika.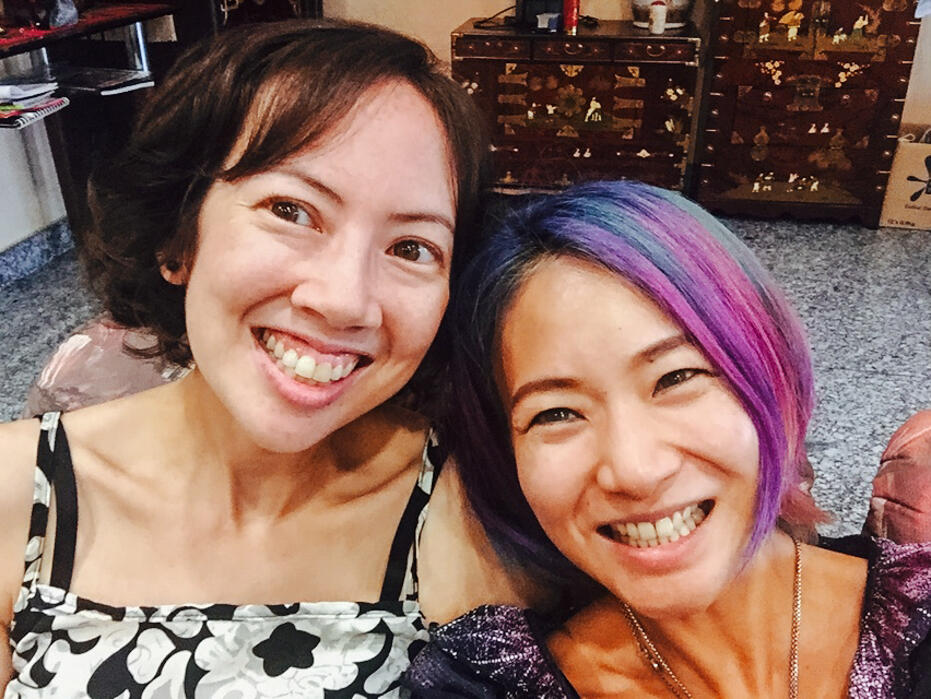 + + + + + + + + +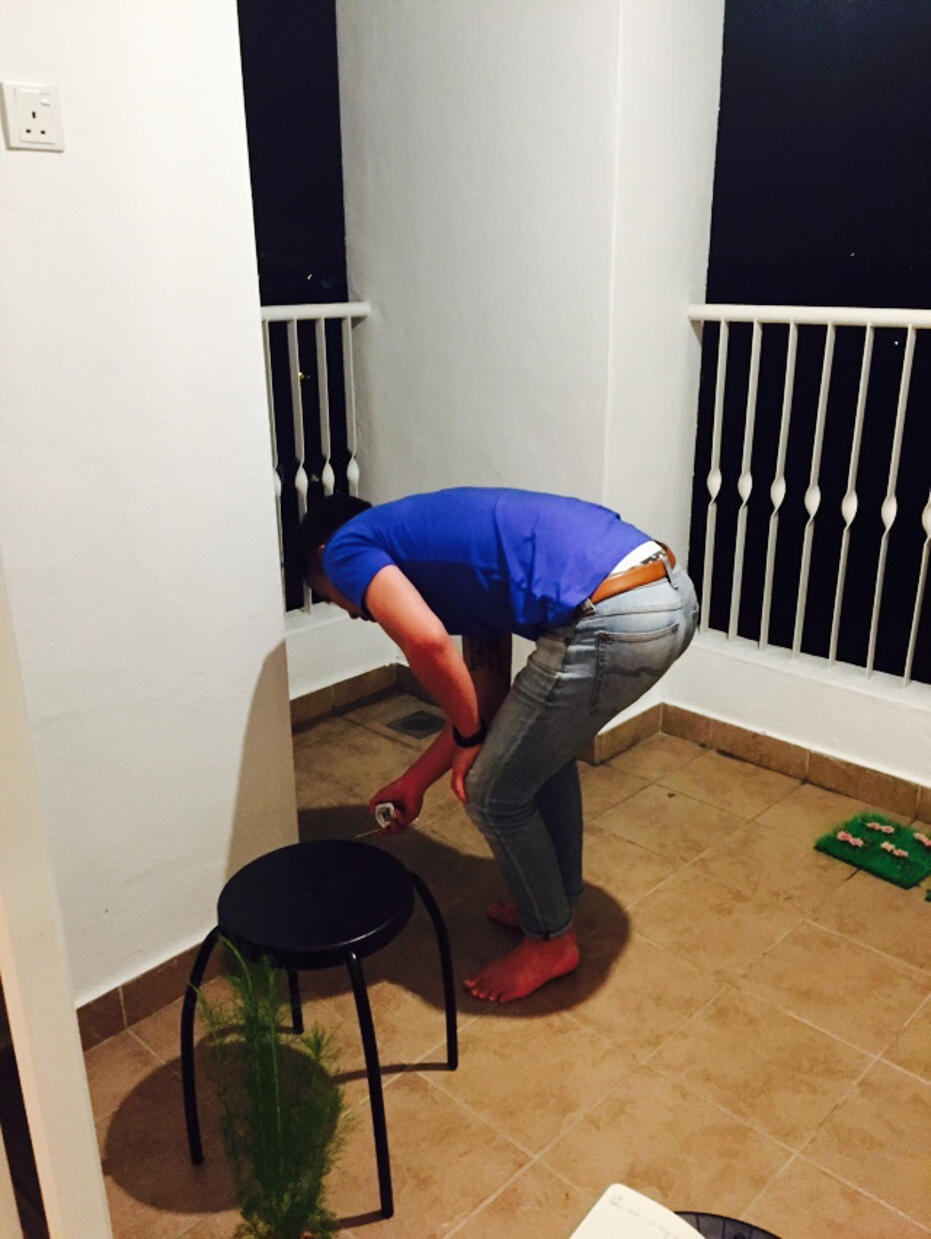 On a Friday night i was working from home, Shannon was downstairs and came up for a beer while i attempted to do household chores like measure the balcony to estimate the cost of astroturf. He couldn't tahan watching me, took the measuring tape from me and said, "Joyce. THIS is how you use a measuring tape," before helping me measure it instead. Guys can be useful at times.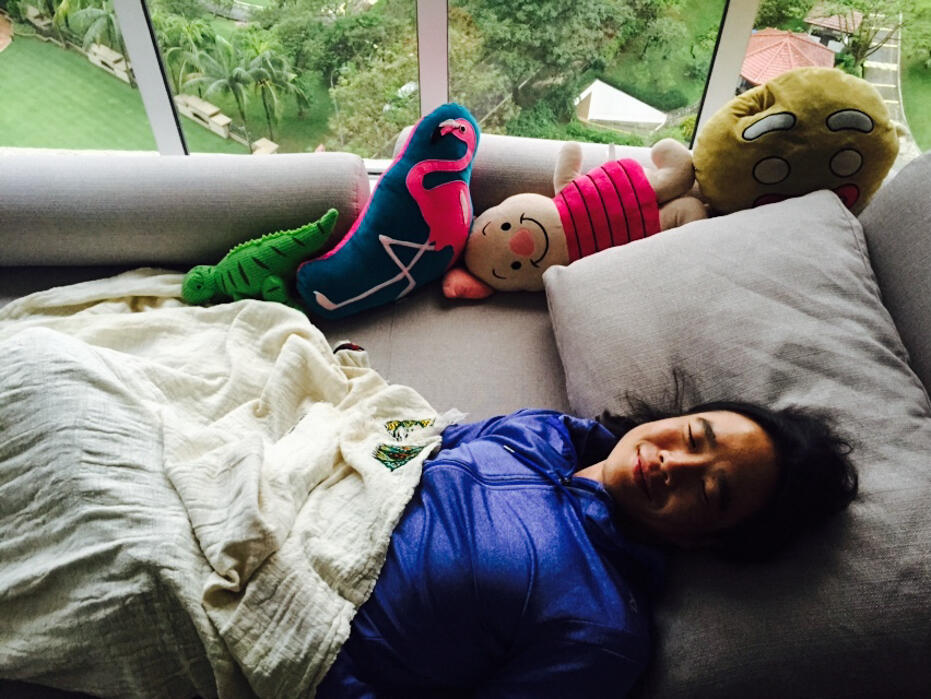 A Sunday afternoon i refused to do work and had the cutest nap corner in front of me.
+ + + + + + +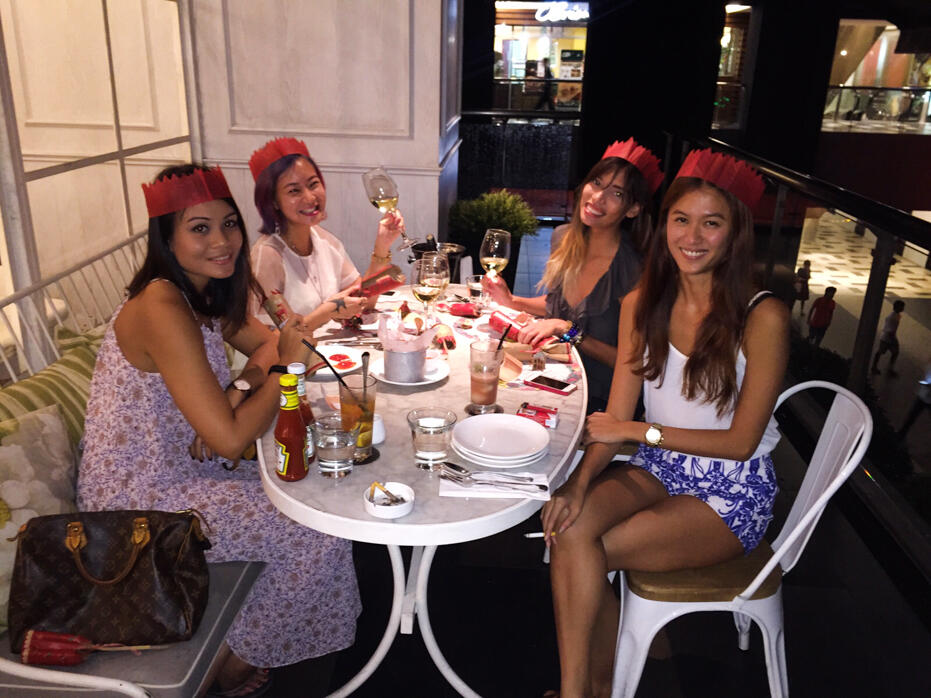 Christmas dinner with my Boracray girls at Ben's in Publika. It was our second attempt at an Xmas meet up. Lexie brought Christmas crackers and half of us (not difficult to do the math here…) forgot the Christmas presents.
Drinks with Rajan and Rahul after that at El Cuarto.
+ + + + + + +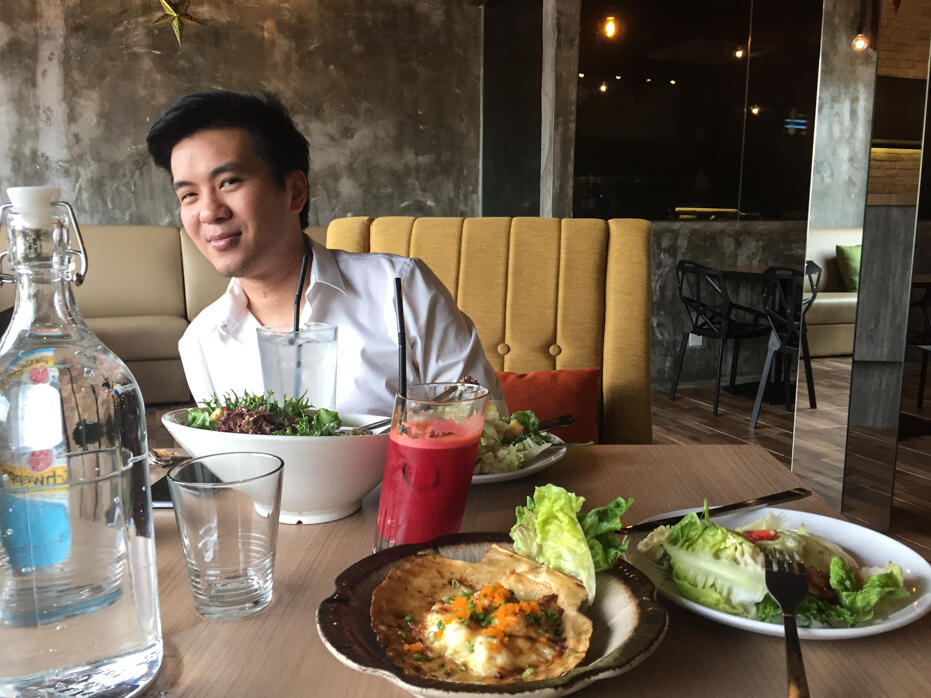 Lunch with Louis at A' Perfetto. They serve a reasonable Japanese-Italian menu and I love sneaking there for salads.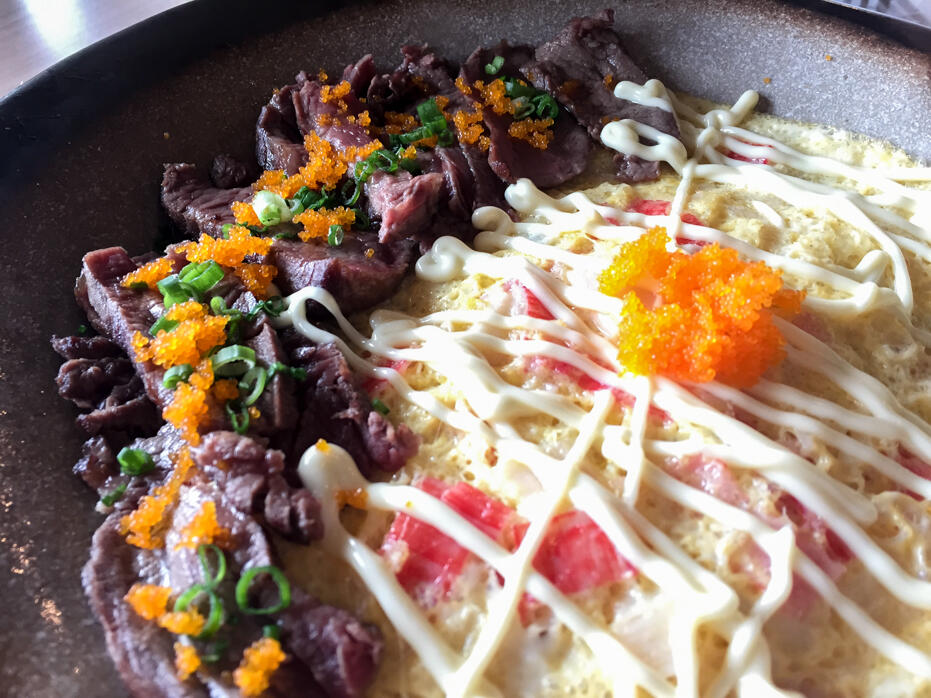 Ok fine i had the beef + fish roe + egg rice too.
+ + + + + + +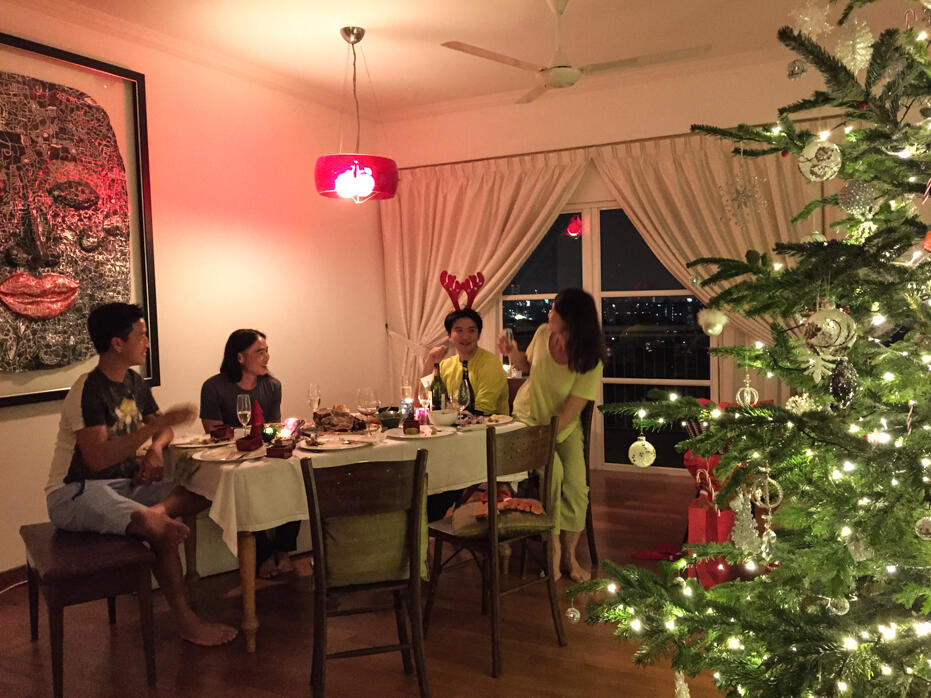 Dinner at Caroline's one weekend night.
+ + + + + + +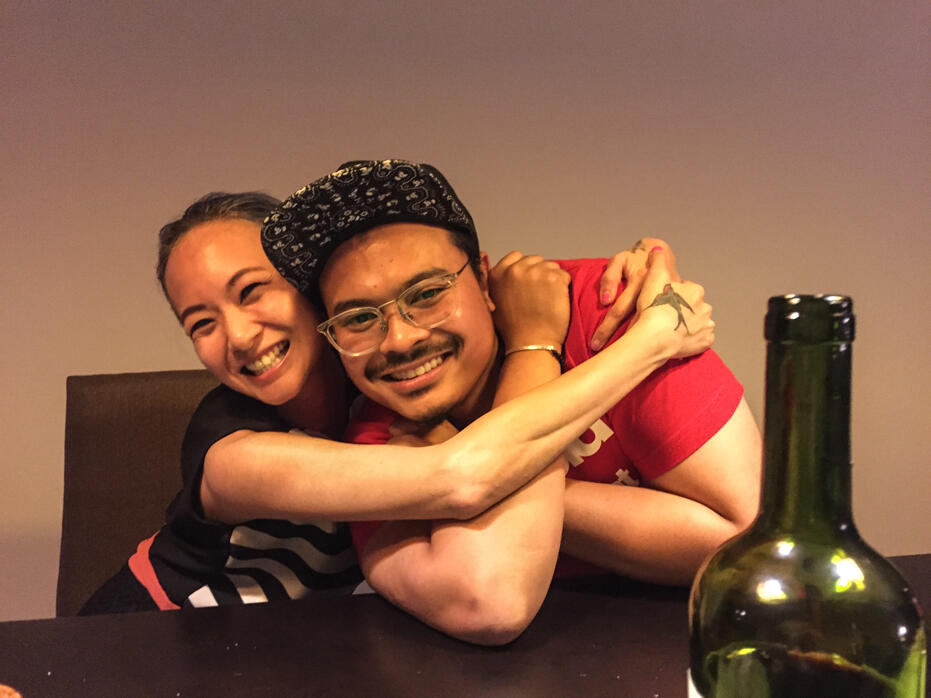 Get together at Rahul's one night, Atif is one of my favourite huggers in town!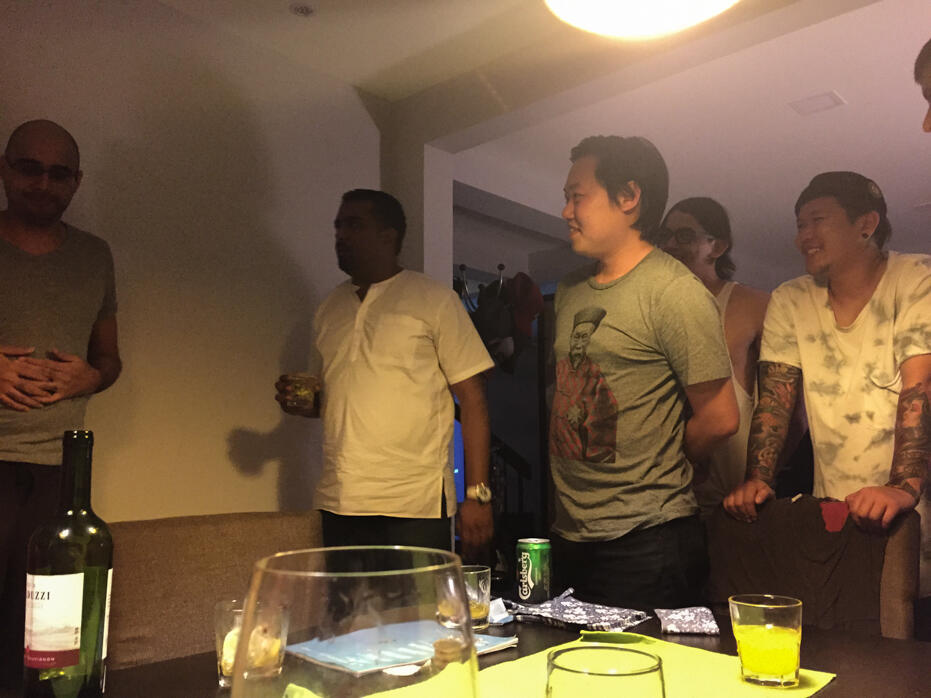 I happened to be the only girl there… i'm one of the boys?
+ + + + +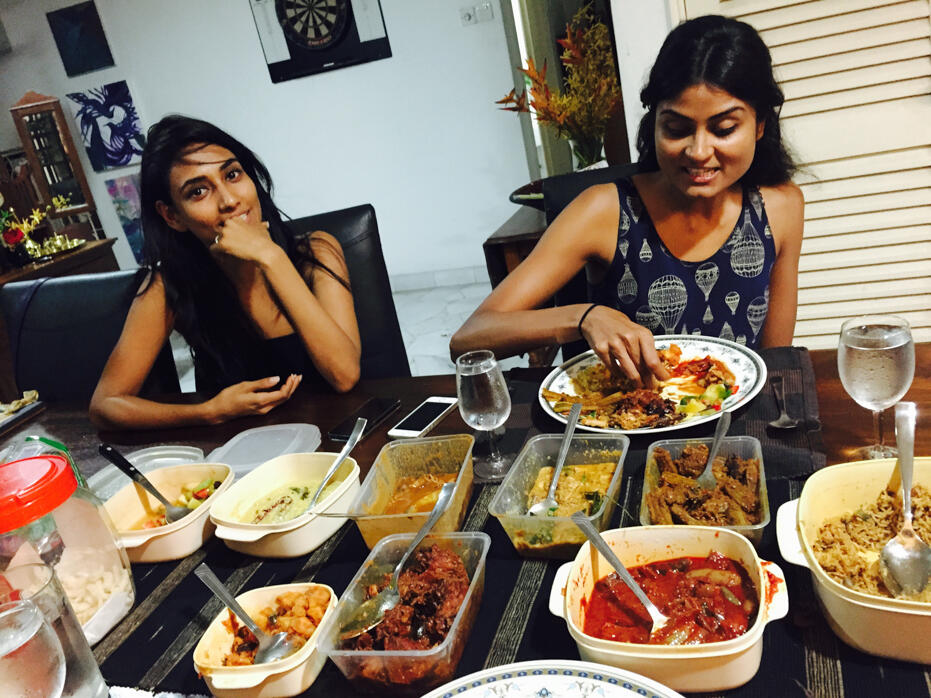 Dhanya and Deepak had Jun & i over for some leftover traditional Indian dishes from their mum's birthday celebration. It was YUMMEH.
+ + + + + + +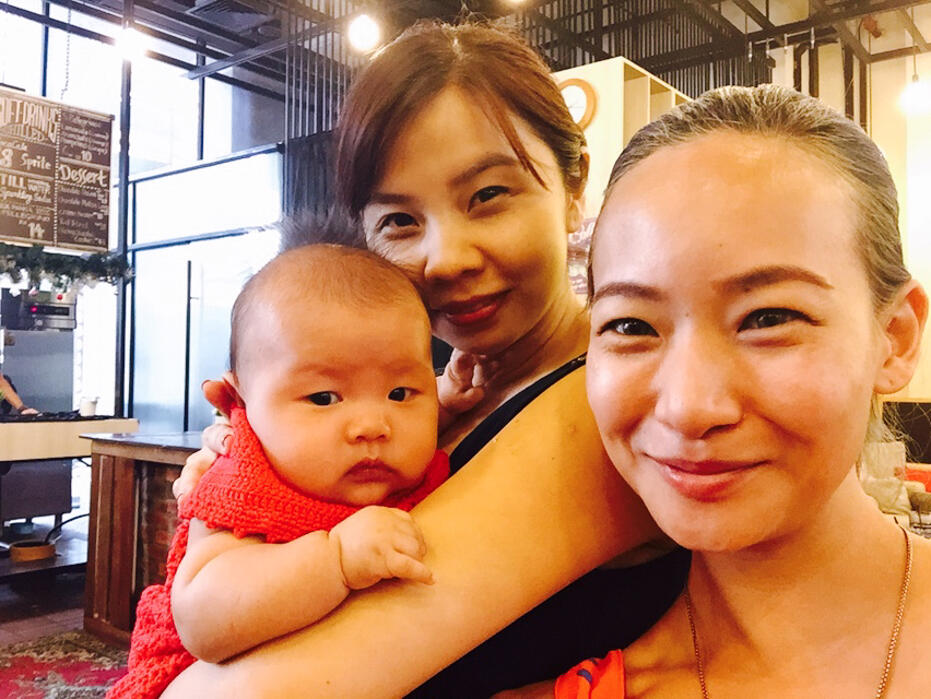 Went for Mya's 100-day old birthday party one weekend.
+ + + + + + +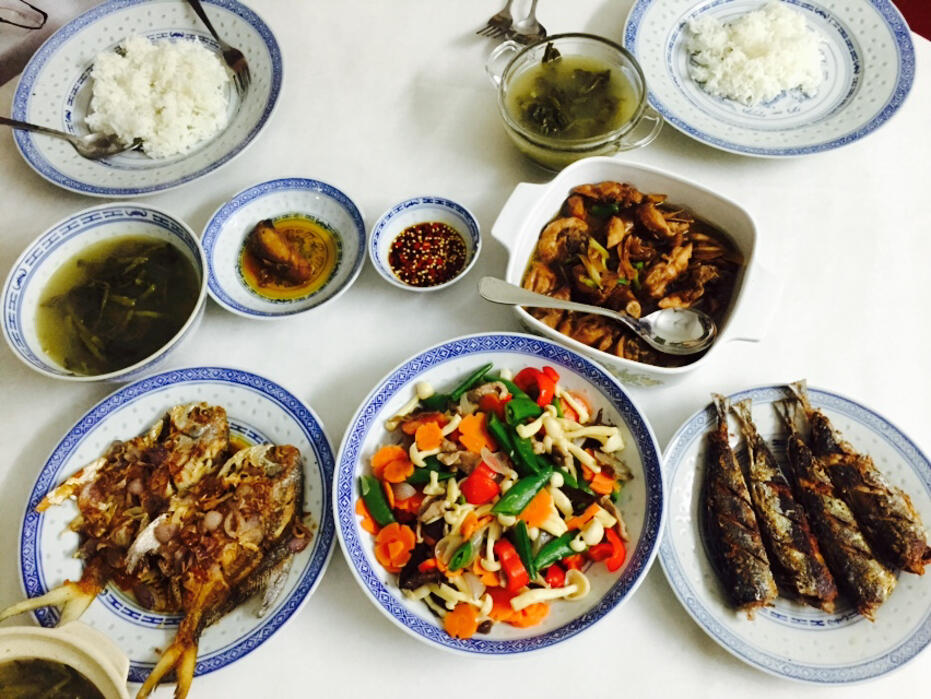 Dinner cooked by Mummy.
+ + + + + + +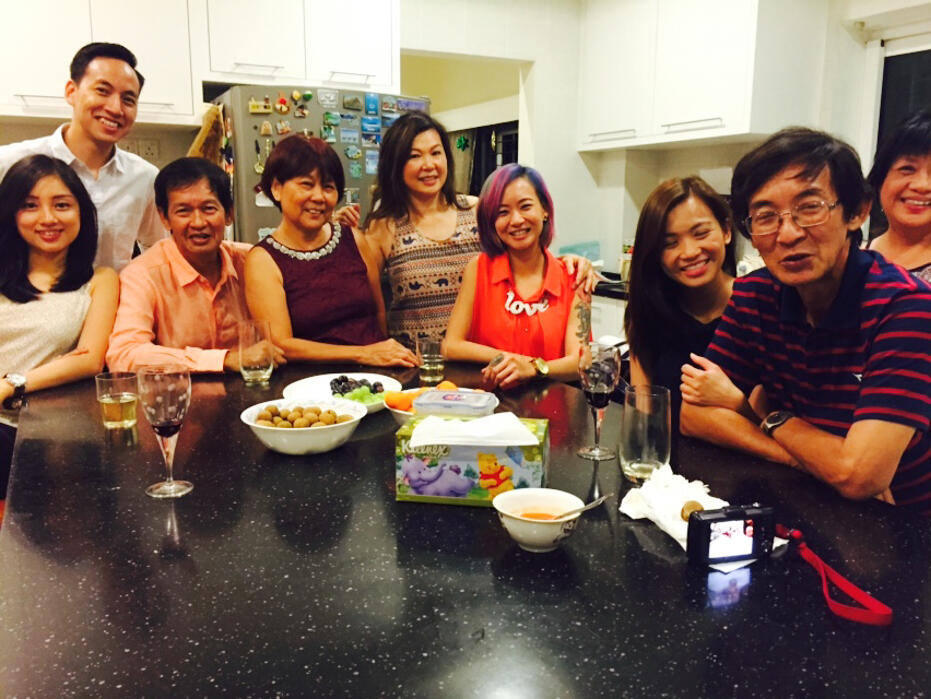 Family Christmas gathering at Aunty Gillian's
+ + + + + + +
In prep for Christmas day itself, i tried Wine Talk for the first time. It's an online store for red/white wine, spirits and champagne, which is GREAT so i don't have to lug bottles home myself. I told the resident sommelier my preference – medium to full-bodied reds, dry whites, favour Shiraz and Malbecs – and they sent over a selection based on a set budget.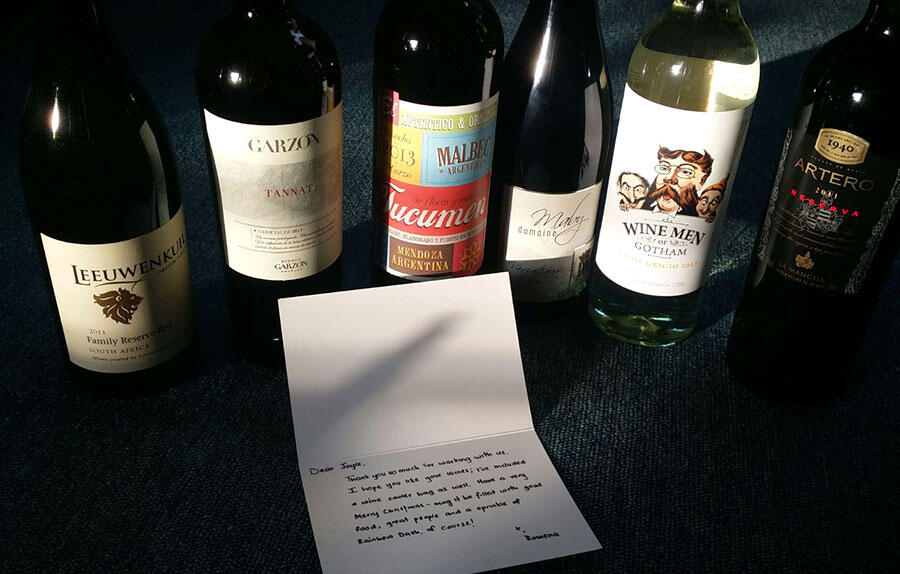 Wine Talk (www.winetalk.com.my) is having a promo for KBF readers 🙂
Get RM50 off minimum spend of RM190 worth of normal-priced items by using code: KBF50
Valid till 31st December 2016, and you get free delivery too as RM120 is minimum spend for that.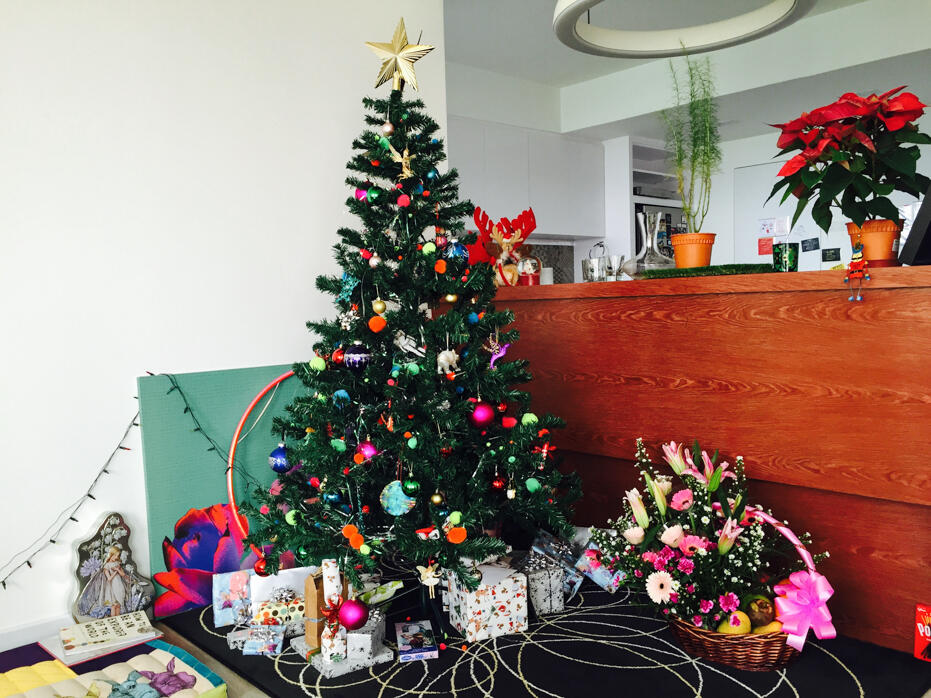 Christmas Day at #CasaFairy! The pink flowers are from Mummy!
I woke up at 7am to dry the turkey and start cooking, while Jun went off to his own kitchen to prep the other dishes.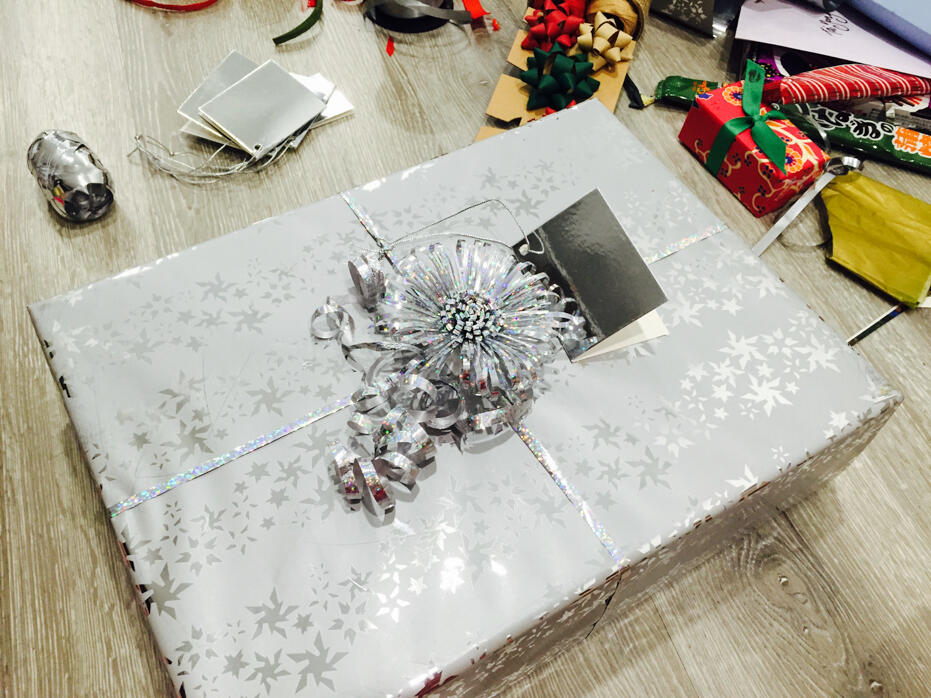 I roasted turkey and two legs of lamb, while Jun made all the gravies and sides (tempeh + brussel sprouts, pumpkin mash, mushroom salad). I must say the meal wouldn't have been as glorious without them!
Chocs on right from Kim & Keith!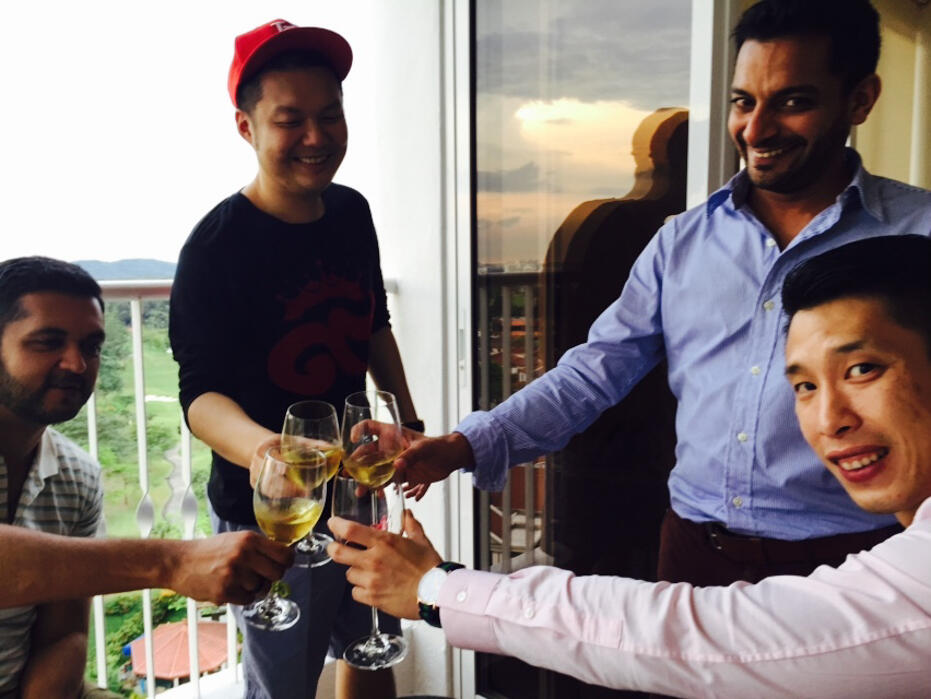 My usual thing is to have family over for lunch first, then friends after.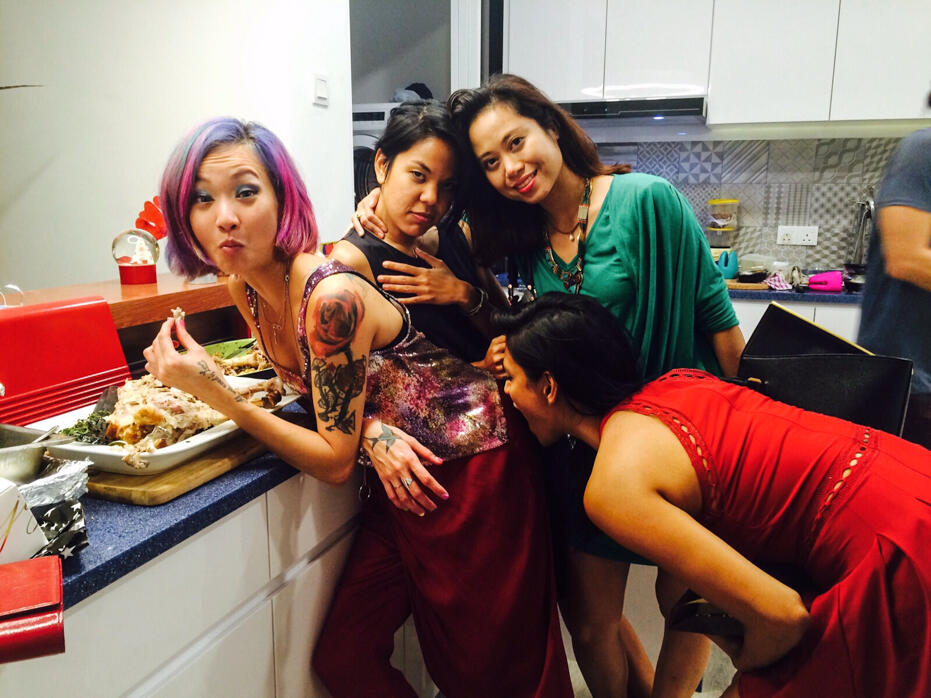 This is such a stupid picture but i've decided i'll just leave it up.
I think the party ended at 2am… i was knackered by then cos i'd been up for 18 hours (and drinking for 12… or more). I don't think i even have pictures with everyone who came!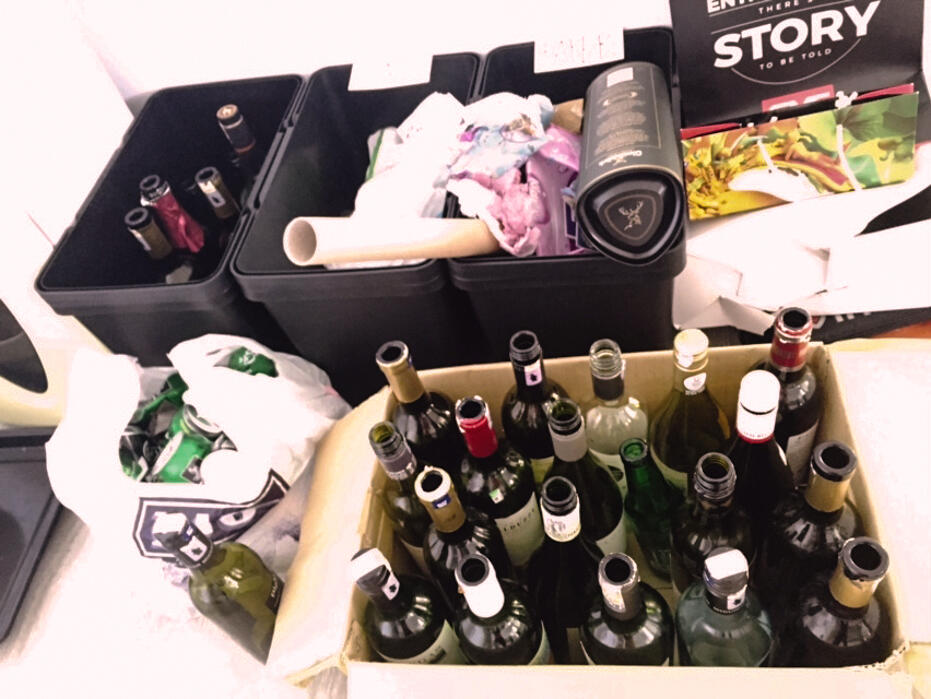 Aftermath for recycling the next day.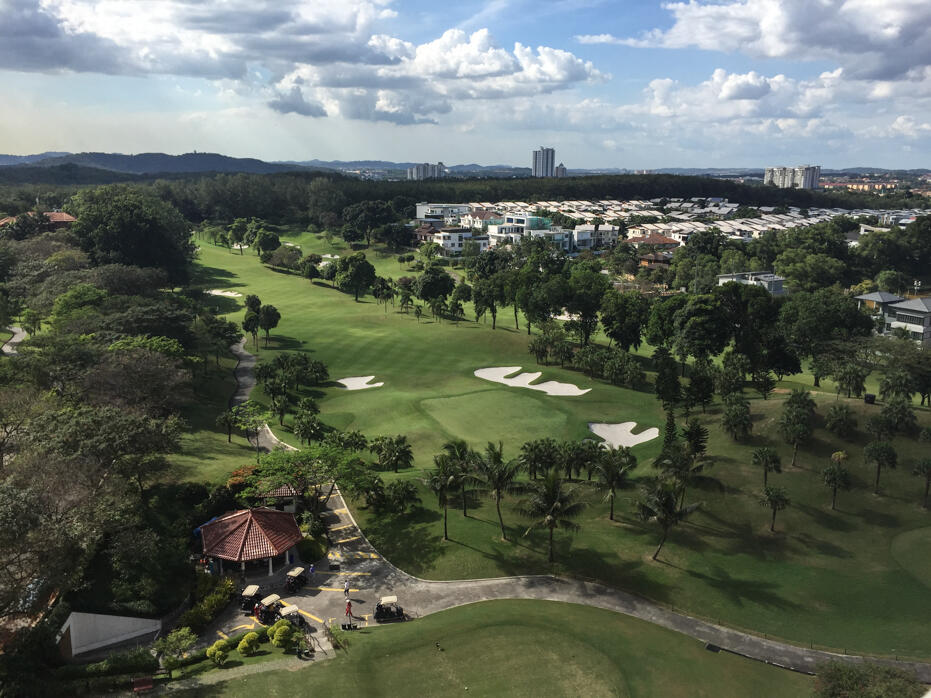 Boxing Day view!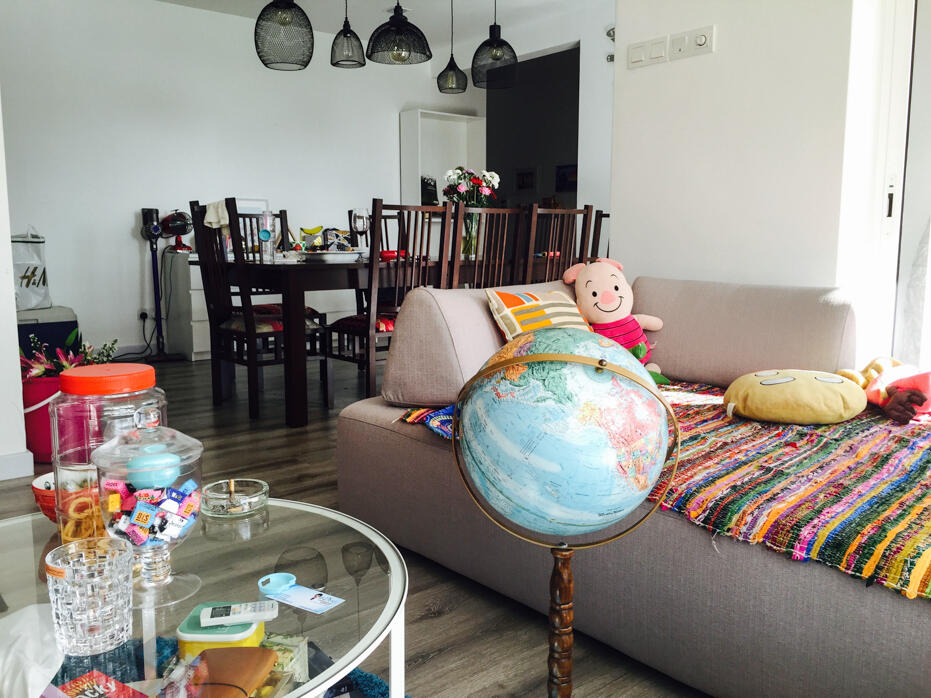 After the cleaner was gone, we just sank into our hangovers (well, i did), nibbled on Christmas leftovers Jun threw together and opened presents.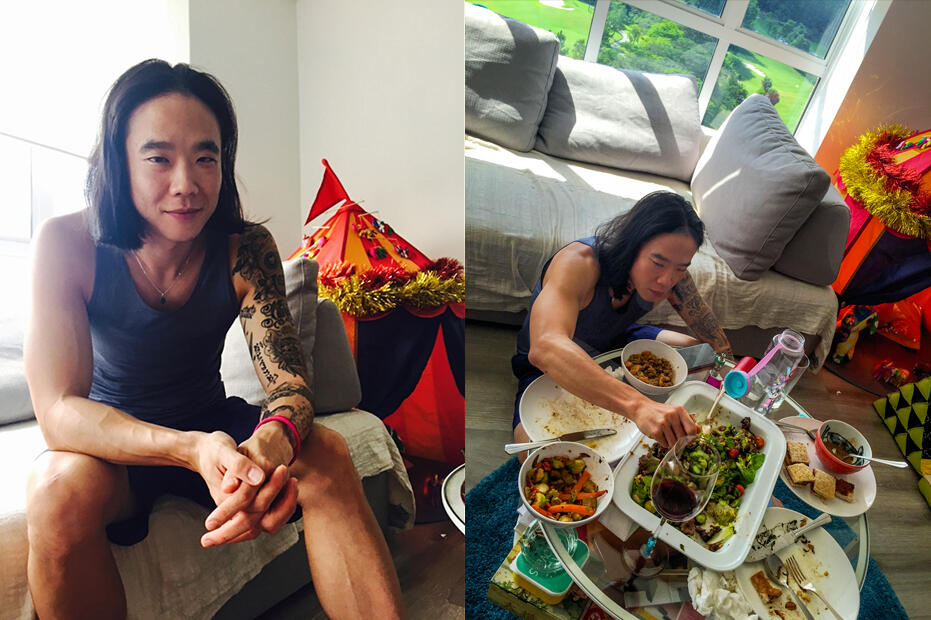 Hello cutie!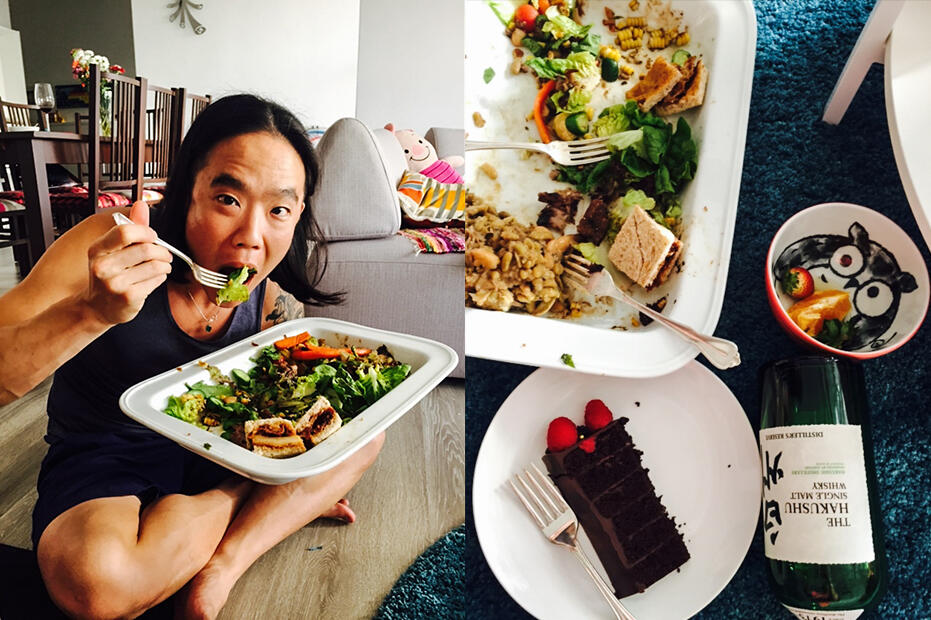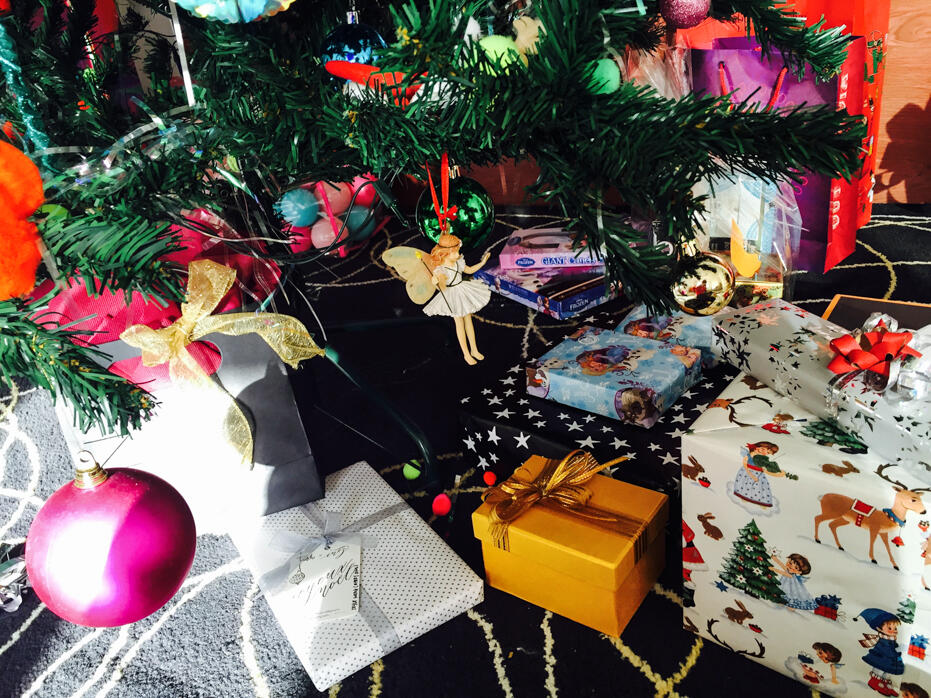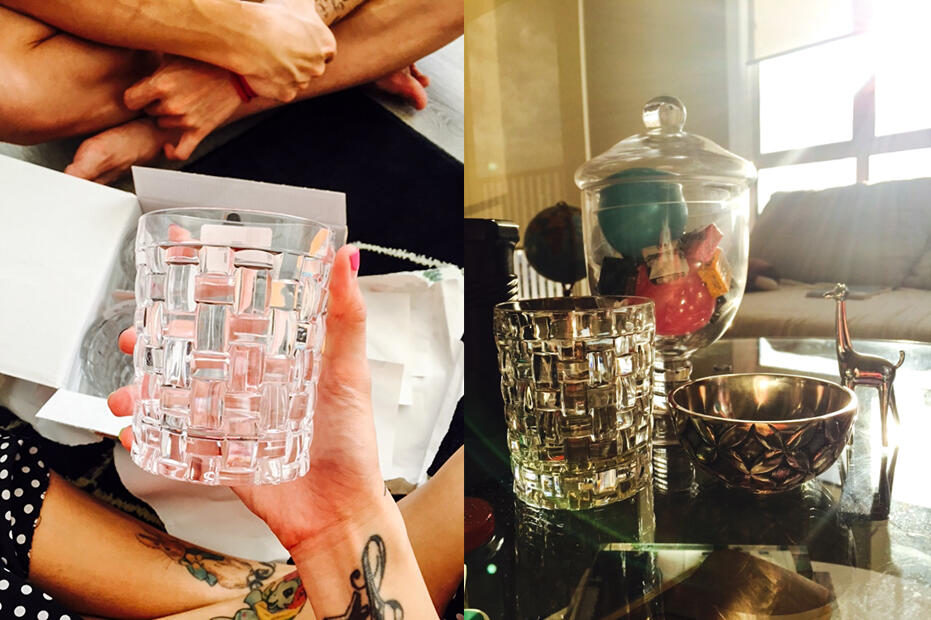 One of my presents was a set of crystal whiskey glasses! They're so pretty in my home!
They're even prettier with drink in it XD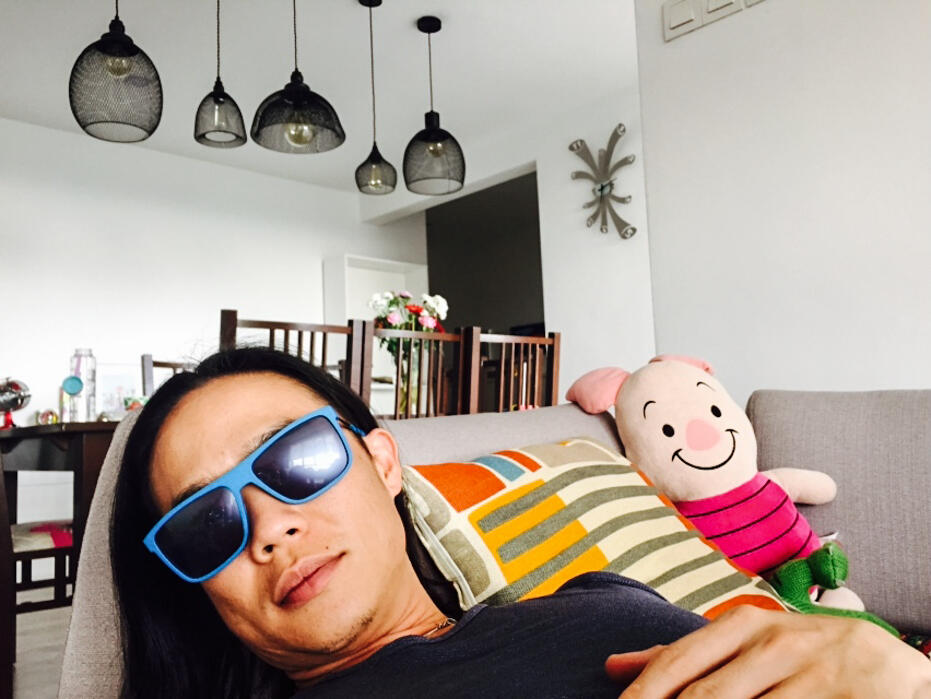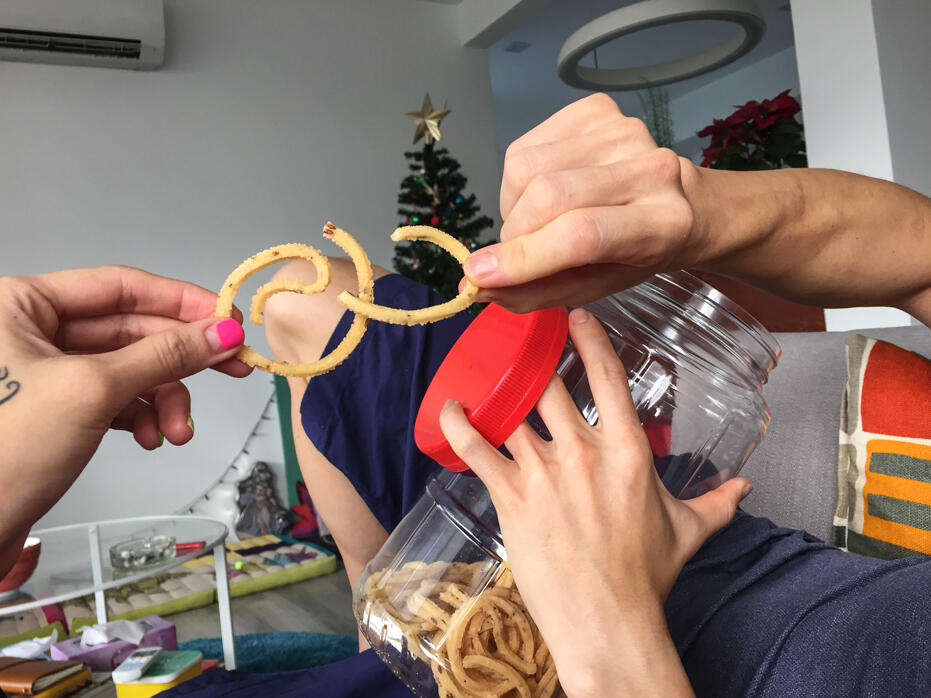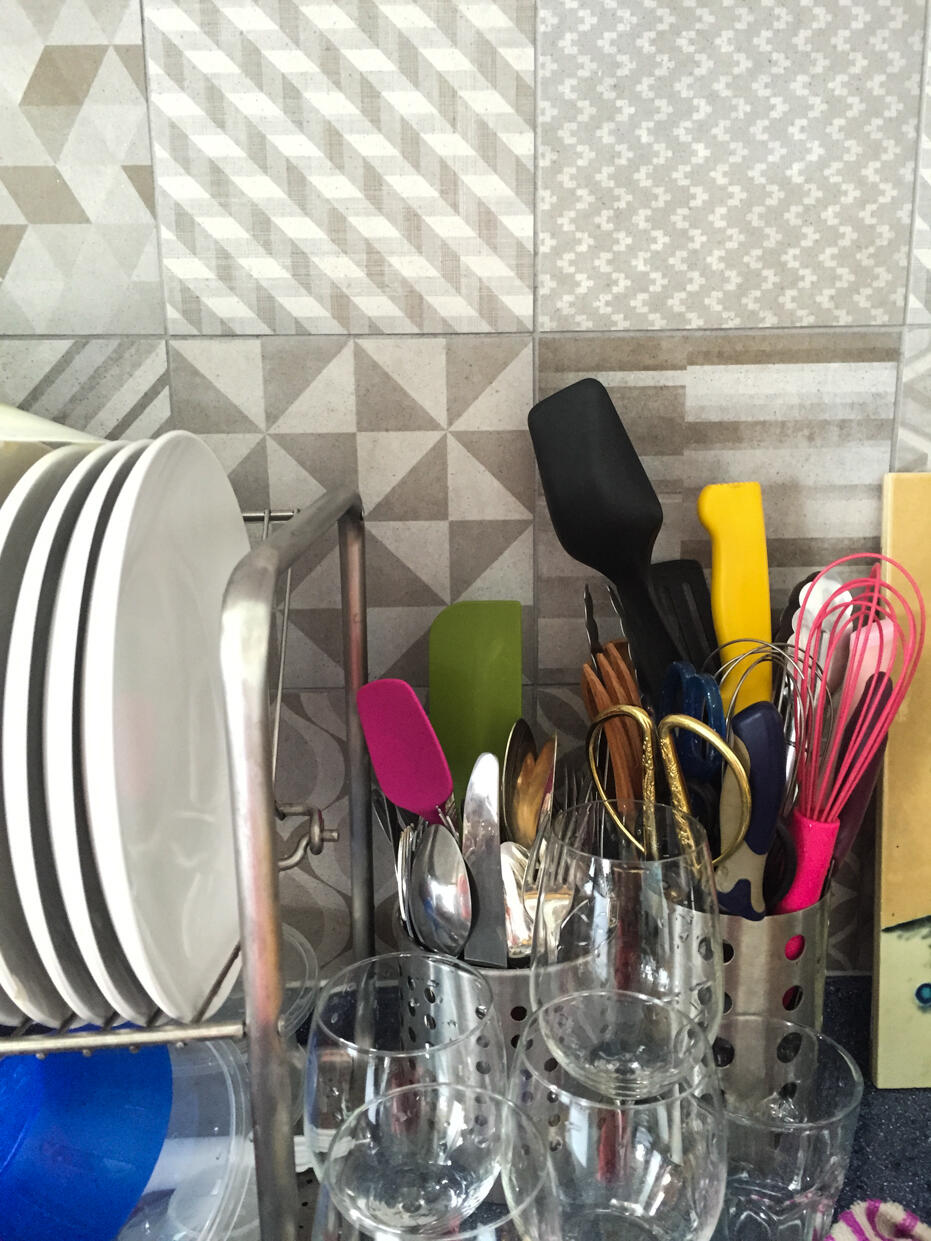 + + + + + + + + +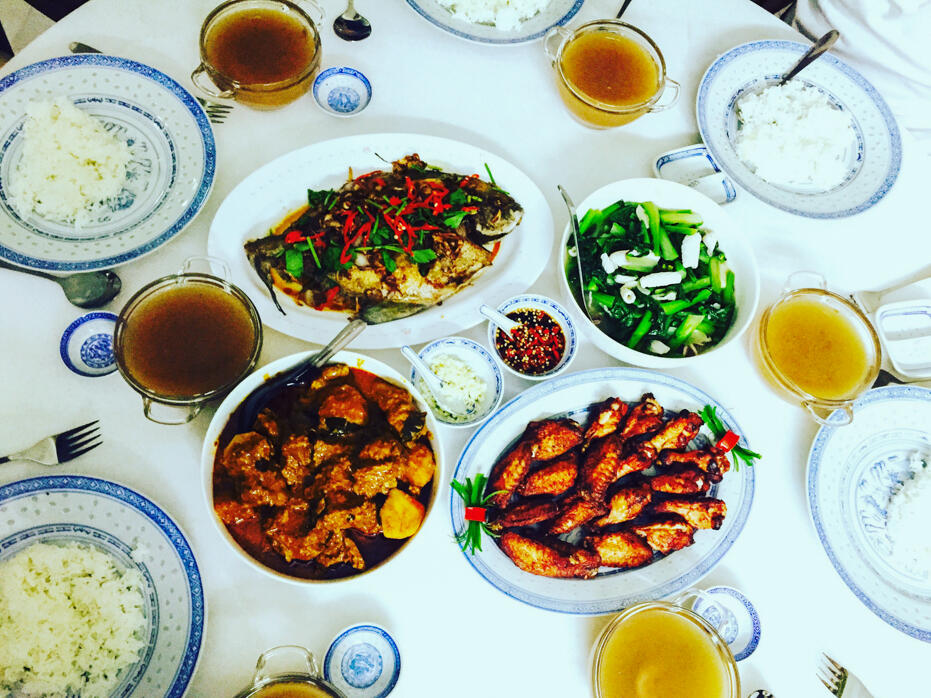 Mummy cooked dinner for us one night
+ + + + + + + + +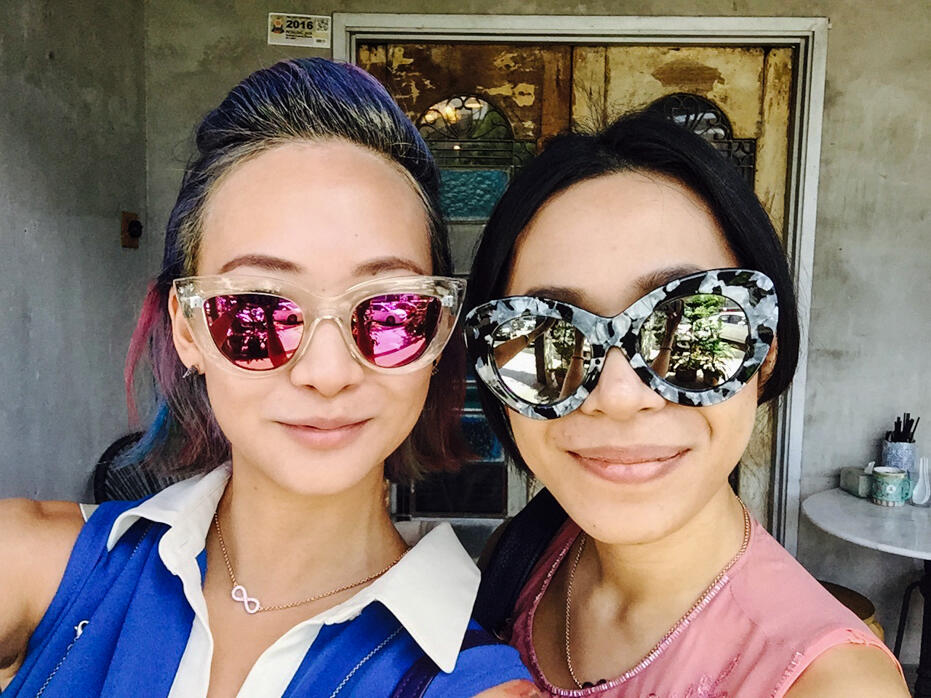 Baby & i outside Fat Spoon one workday
+ + + + + + + + +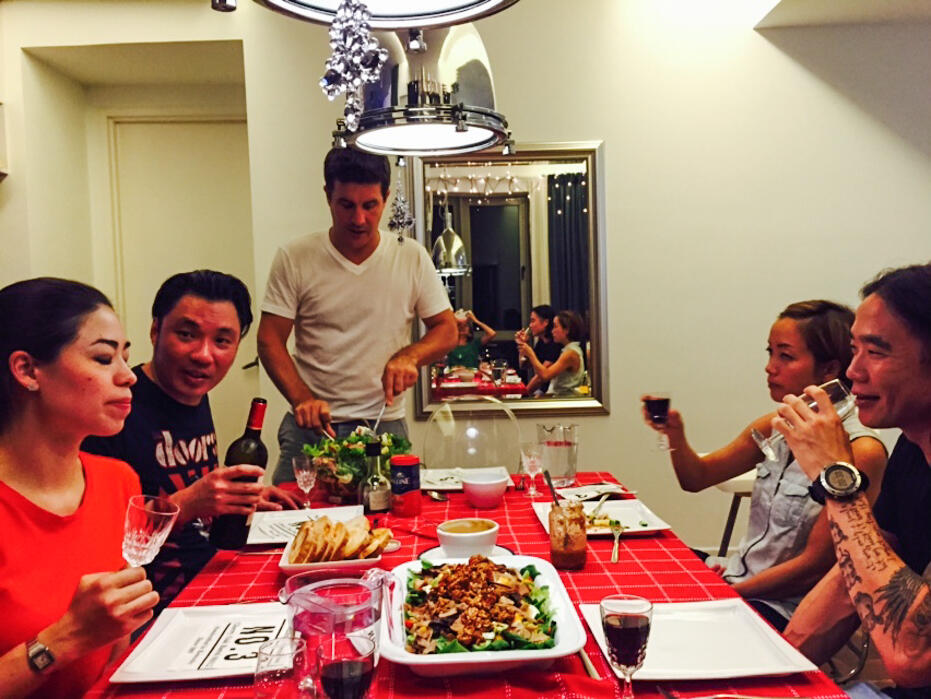 Post-Christmas salad dinner at Mattrena's.
+ + + + + + + + +
And THAT. Was my Christmas in a speedy nutshell.